How to learn street dancing
Hip Hop Dance Moves For Beginners
Learn how to dance hip hop with our hip hop moves. They are perfect for those of you who want to get into hip hop dancing and learn some basic steps. These hip hop dance moves are some of the most popular moves out there and could be used to dance at parties, clubs and any other events.
Hip Hop Dance Tutorial #1: Start With Learning The Basic Rhythm
Hip Hop Dance Tutorial #2: The 2 Step Basic Move (From 5X Hip Hop Course)
Many more moves below this video

More FREE Beginner Hip Hop dance moves
Save
Save
Save
Save
Save
Get Sean's Hip Hop Course:
5X Hip Hip Course For Beginner
Learn basic hip hop moves with 25 step by step video lessons.
This course is broken down into 5 modules that focus on different types of moves: Footwork, Upper Body, Waving, Step Touch and Iconic Moves. You will love this 2+ hours of detailed instruction for beginners.
These beginner hip hop dance moves on this page are easy to learn because they teach you one move at a time - as opposed to long, complicated routines.
This way you can use them individually or combine them with other steps however you feel. We recommend that you first pay attention to the footwork and timing of the step and then add your own styling to it only after. These hip hop dance videos are general hip hop steps that are good for adults and kids. They could be used with popular hip hop music in any situation.
Remember that Hip Hop is all about isolating the different body parts so make sure that you understand what body part moves first and in what sequence. Once you mastered these moves you can also check out other related Hip Hop styles like the free style dance lessons, how to break dance, how to dance to dubstep and popping dance moves.
If you are looking to learn other dance styles check out Online dance lessons.
TIPS: How to dance Hip Hop Better
1. It's all about attitude - Remember that Hip Hop dancing is all about "selling" the performance. Commit to each movement and be confident about everything you do.
2. Learn the basics first - the better your basics are, the better you will be able to execute the more intermediate and advanced Hip Hop moves. So don't jump the gun, instead master the fundamentals.
3. Practice, Practice, Practice - You need to hone down your skills as often as possible. Make sure to practice before every class and at your spare time in between classes. The key is to get the steps into your muscle memory.
Interested in other styles?
Click below:
How to hip hop dance online
How to Ballroom dance videos
Ballet dance moves
How to dance in a club
Learntodance.com homepage
A Beginner's Guide On How To Learn Dance Online
Have you recently become fond of hip hop dance? The dance form with substantial cultural significance is loved by many.
But if you have recently developed an interest in learning it, you might be confused regarding what to do. Here's what a beginner should do to start learning hip hop dance.
1.
Join Online Hip Hop Classes
A lot of people are wondering how to learn dance online? Everything has shifted to the virtual space, and learning how to dance has been no different in the digital age. Don't think online dance classes aren't as good as offline classes. The online dance instructors will break down the entire routine and demonstrate every step for you to learn. You can also record the classes to refer to them later. It helps you learn at your own pace without having to stay at par with other students in class.
2. Follow Famous Hip Hop Personalities
You will find numerous videos of famous hip hop personalities doing rounds on the internet. You can take inspiration from famous hip hop artists and try to imitate their style.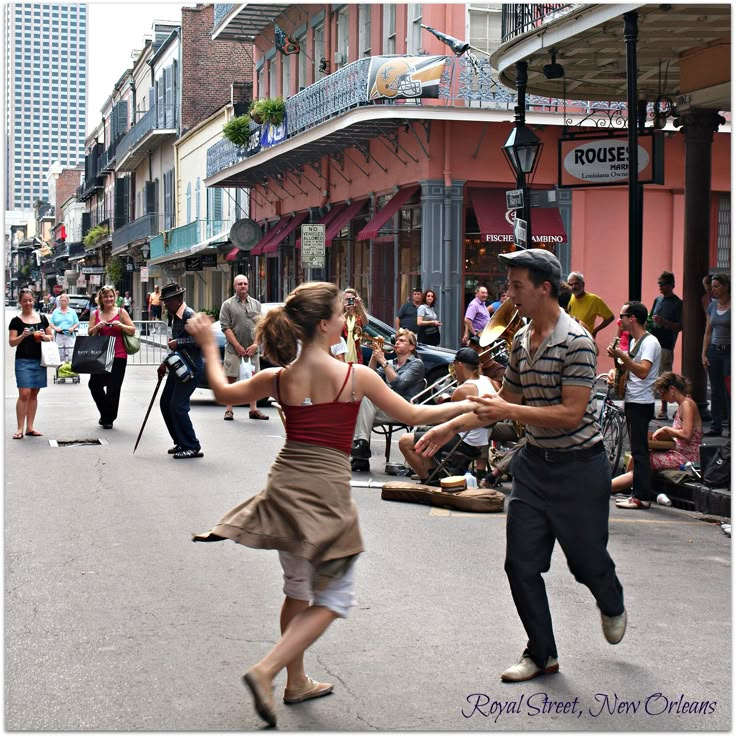 Popular hip hop artists like the Les Twins upload videos from battles and shows which reflect their love and passion for the dance form. You can try to perfect your videos by watching their videos and aim to become as good as them someday. Remember that they became famous only after consistent efforts to improve themselves and master the art.
3.
Acquaint Yourself with Popular Terms
When you join hip hop classes for the first time, you will hear a lot of unfamiliar technical terms. Without knowing the meaning of the hip hop vocabulary, you will find it difficult to follow instructions in classes. Your dance instructor might yell out "mark it" inside the class. Marking the choreography means practicing it in your mind. But you should still move your body while doing the entire choreography in your head. You only have to minimize your energy while doing it in your mind. Marking the choreography lets you become more conscious of musicality, timing, and body placements.
4.
Develop Your Sense of Musicality
Musicality refers to how hip hop dancers interpret their movements to music. Before you begin dancing, you should know how to count music. Usually, hip hop dancers use an 8-count to segment the structure of music. It helps in understanding when to perform a certain move. If your instructor asks you to move on three, you should count the beats to start moving at the right time. Once you develop a good sense of musicality, you will be able to bring out beats in a piece of music that people haven't noticed before.
5.
Improve Body Awareness
Before you start taking hip hop dance classes, you should train your body. Your body and mind should work together to interpret the music. Close your eyes and think about one body part at a time. Flex the muscles in the body part while you are thinking about it. Since the movement is minimal, it won't be difficult.
But the real challenge is to fully focus on each body part and become aware of it. Getting to know your body will be beneficial to you as a dancer in the long run. You will also have to work on your postures to match the mood of the choreography. Sometimes you need to be laidback, while at other times, your moves should be sharp.
6.
Learn About Executing Movements
When the music plays in the club or at a party, you move your body to match the rhythm and beats. It is known as grooving, which lays the foundation of hip hop dance. When you join hip hop dance classes, it will be essential for you to understand how to perform every movement. You need to implement the right amount of energy to meet the requirements of the music.
You will also have to learn about "milking" a move. At the end of every movement, you are not required to put a definitive stop to it. Instead, you will have to effortlessly drag into the next move.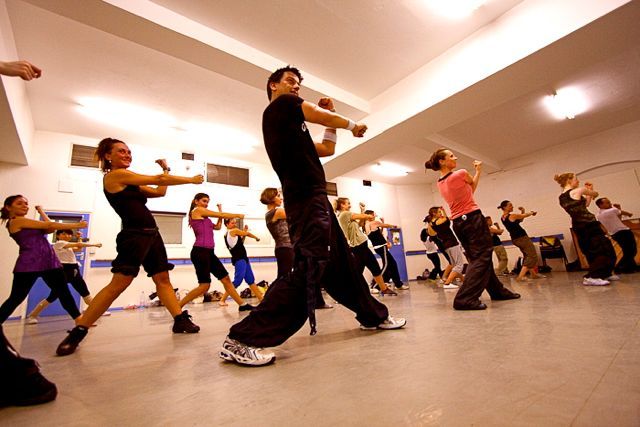 But dragging into the next move does not mean you will leave all your moves incomplete. You should change movements in such a way that all of them seem interconnected.
Related Articles
How to Learn Basic Hip Hop Dance at Home-A step by step guide
The Different Types Of Hip Hop Dance And Street Dance You Need To Know About
Learn Hip Hop Dance With The Best Dance Studio
4 Reasons Why Every Dancer Should Learn Tumbling
Dance Tips: 9 Simple Body Awareness And Body Scan Techniques To Dance Better
Hopefully, you will no longer have to worry about how to learn dance online. If you are planning to enroll in the best hip hop classes, check out this link now for more informationhttps://kafqa.com/
How to learn street dancing without leaving home
February 5, 2017LifeSport and fitness
Street dancing is not at all the lot of the elite, endowed with natural plasticity and great talent of people.
And not even those who have the willpower to regularly attend a dance studio. You can learn how to move beautifully and correctly without leaving home.
Share
0
Street dancing is a magnetically mesmerizing spectacle. Surely you have seen how the dancers turn into robots, simulating mechanical intermittent movements, or flutter above the ground, magically hardly touching it with their feet. Here is a video of one of the most famous street dancers Marquis Scott:
All this seems so impossible, out of reach. I would like to immediately dispel the doubts that most viewers have when watching the video.
Common misconceptions about street dancing
1. This guy is a genius because he improvises. Do you see how easily, for example, a "wave" passes through the Marquis's hand? Before he could do it, he:
flexed the wrist a thousand times;
flexed his elbow a thousand times;
pushed his shoulder forward a thousand times;
tens of thousands of times connected these movements in series.
Over time, awkward hand rotations turned into a smooth wave. Actually, here, for clarity:
And so with any element that you see in the dance. Each of them first goes through a long process of cutting and settling in the motor memory of the body. Improvisation is a free combination of such elements.
2. This guy has a talent, not everyone is gifted like that
The movements of each dancer, no matter how free and easy they may seem now, were originally just as timid and clumsy as yours. The same Marquis Scott, whom many will call a genius, before he started dancing, moved no better than anyone else. Dance is not some school of magic that is inaccessible to mere mortals.
Dance is first and foremost a technique. Technique worked to perfection.
Do you hear music, try to move to it, but something extremely clumsy comes out? But the body of the masters "dances by itself"! But how can your body dance if it doesn't know how to move? First teach it them, and then it will perform the dance for you.
And everyone can handle it.
3. I will never succeed in this way
With desire and diligence, everyone will succeed. Get rid of conceited thoughts about your exclusivity.
You must have thought "Wow! I wish I…", but you don't even dare to continue this thought to the end, because, of course, "such a talent is not given to everyone, but even more so to me."
Most likely, many of you watched the video, went to the mirror, tried to make a "wave", instead got a real storm with 11 points on the Beaufort scale, laughed and went on with your own business. For some reason, people think that a street dancer is gifted by nature. No, in the same way, he once approaches the mirror, tries to do something and laughs at failure. Only then does he approach the mirror again and again.
Street dance in most cases is an improvisation based on a free combination of elements of various dance styles honed to perfection.
Yes, street dancing is a very broad concept that includes breakdancing, locking, house and much more.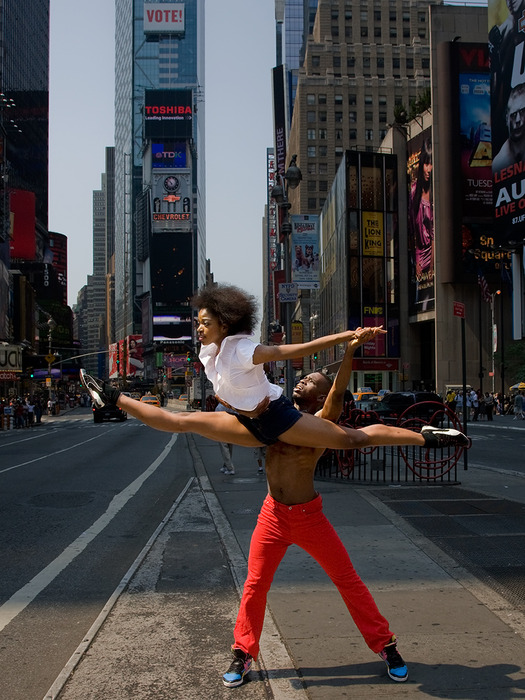 So, you understand that there is no magic and mystery in the masterful dance, and the secret of its lightness lies entirely in the development of various movements? Already good. Let's go further.
Technique
What is the study of technique?
Selecting a specific movement.
Its breakdown into elementary components.
Multiple repetition of each of them separately.
Connecting them in series to the desired movement.
Repetition of this movement, using it in conjunction with others.
Repetition, repetition, repetition - this is the basis of technique. Why? Because that's how our body learns. At first, the path to each movement will lie through great willpower, control and concentration. Everything will happen slowly. But with each repetition, the new movements will be adapted by the mechanisms of your motor memory. And in the end, the movement will be performed naturally and easily, like a wave of a hand.
You don't have to think about it. It's like learning to ride a bike.
So, mastering the dance is available to everyone. But the path to it lies through the development of technology. And work on technology is labor, long, difficult and sometimes makes you want to cry.
But there is good news.
You can work at home. And most importantly, it will be interesting for you to work.
Because any routine, unpleasant work gets a motive and becomes much more interesting when it brings some result. And the sooner this result manifests itself, the more noticeable it is, the greater the desire to continue the person lights up.
Believe me, you can learn the simplest techniques of magical plastic surgery in the shortest possible time without leaving your home. Of course, you will not become Marquis Scott so quickly, but you will definitely succeed in surprising your friends and relatives, and even yourself. Let's take the mentioned "wave".
By following the instructions from the second video of this article every day for at least 15 minutes, in a couple of weeks you will make the movement correctly, quickly and with the necessary automaticity.
Dancing at home
Now about the main thing. The studio has a professional choreographer who teaches and shows the movements. What about at home? And at home there is YouTube, where no less professional dancers have already posted thousands of training videos.
If you are one of those people who has the thought "Wow! I wish I…" when watching the first video, the action plan is as follows: you go to one of the YouTube channels below, watch dance videos and determine whose style you like, open the training videos and, getting up from your chair, without leaving your monitor (well, if there is a mirror nearby), you start doing what is shown in them. That is, repeat, repeat, repeat movements.
Don't worry about the small space: we are not learning the waltz, and you will have enough space to learn the basic movements and perform simple connections.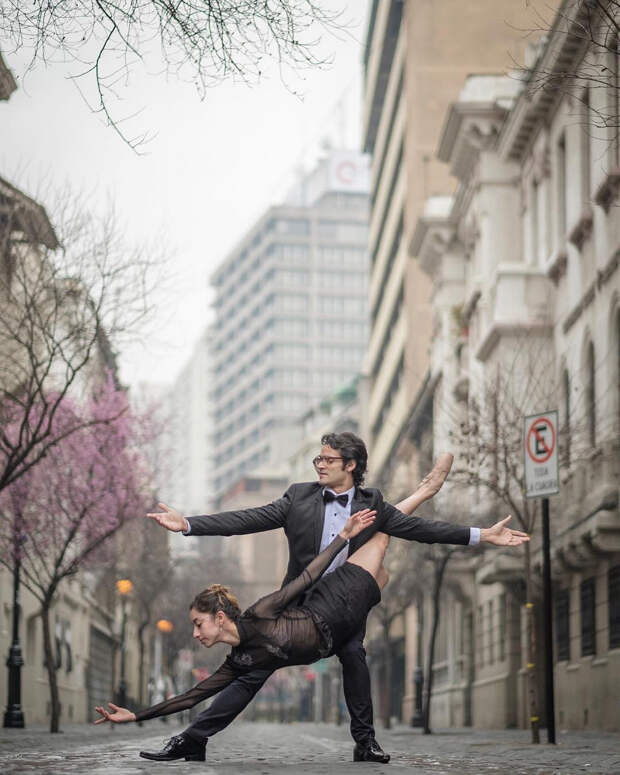 Here, of course, a lot depends on the dance genre. For example, you can master the bottom break only if you have a lot of space and slippery flooring.
Lifehacker chose the most undemanding styles in terms of square area, united under the name dubstep. It doesn't matter if you like this music: the elements of the style itself can be used in completely different ways.
1. Here is a wonderful school of Alexander Dragon, in which you will find a huge number of videos teaching all the elementary movements of completely different directions, many lessons, links and dances. This school has, perhaps, the most saturated channel on YouTube, which can completely replace classes in the studio.
Don't be put off by the abundance of videos. And in no case do not immediately take on links like this:
To successfully do what Alexander does, you first have to learn the basic principles and movements of waving, tatting, popping and so on.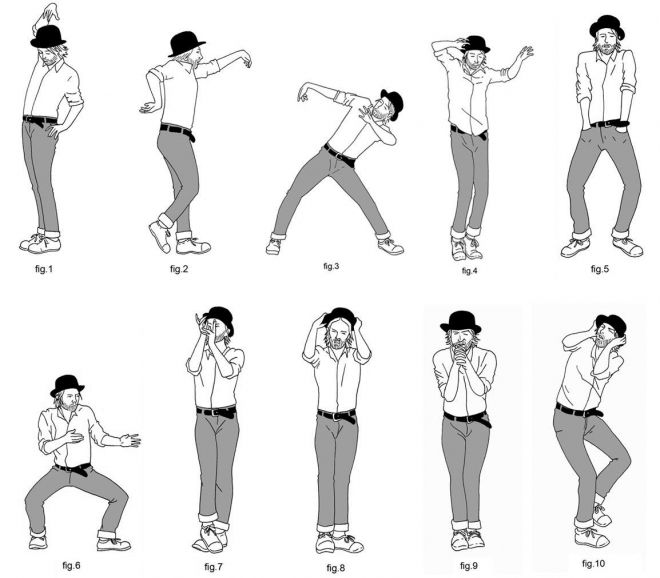 Do not be afraid of these words: in the "School of the Dragon" you will find information about each direction and find a video with a detailed analysis of any movement. The illusory style practiced here is the closest to what you could see in the video at the beginning of the article. This school is my personal choice.
2. Good dubstep and electric boogie lessons are on the MotionUD channel.
3. Foreign channels include TheRussianTiger and El Tiro. Thanks to the latter, you will learn how to perform the "robot dance" relatively quickly.
4. Good videos about breakdance can be found at Break Dance School and Breakwater. Again, this style is not easy to practice at home due to the large space it requires and the special flooring.
Remember, the main thing is sincere desire and regular practice.
Without one, there will be no other. At the same time, desire and practice are a universal remedy for all "failures".
Good luck in your dancing endeavors!
Learn to dance street dance in Moscow
Street Dancing
Hip Hop Dancing
DanceHall
Twerk | Twerk
Go-Go | Go-Go
Breakdance
Popping
Jazz Funk
Stretching
House Dance
Body Work
High Heels
Body Made
Show all
Class schedule
Street dancing is considered not the easiest style, it has its own philosophy.
0021

Mastering the dance technique for the best in your business

Take your body and health

Find many new and
interesting friends

Develop your sense of rhythm and plasticity

Staffs of our large large and friendly family

Perform with us at competitions and festivals

Participate in battles, castings
and flash mobs

Participate in popular shows
Do you want to learn how to dance street dance in Moscow?
Street dance style combines elements of many directions: hip-hop, jaj-funk, house, popping, locking, dubstep and break-dance.
This is a real cocktail of genres that appeared not in dance studios and schools, but on the streets of US cities. Dances are characterized by fast and impetuous movements, unexpected transitions and enchanting harmony. Learning how to dance street dance for beginners and beginners in Moscow is easy: you just need to choose a studio that will provide you with comfort and rapid growth.
Do you want to learn how to street dance? Dissolve into art
Street dancing is considered not the easiest style, it has its own philosophy. The main idea is that the dancer captivates the audience with his story, reveals the inner world. In street dancing, complex tricks and special skills are not so much needed as self-expression and improvisation. Our studio is taught by leading choreographers who have won many awards at European and Russian competitions. We are the largest and very friendly dance family in Russia. If you are already 10 years old, we will be glad to see you in our team! With us, learning to dance street dances for guys and boys, girls and girls is easy and very interesting.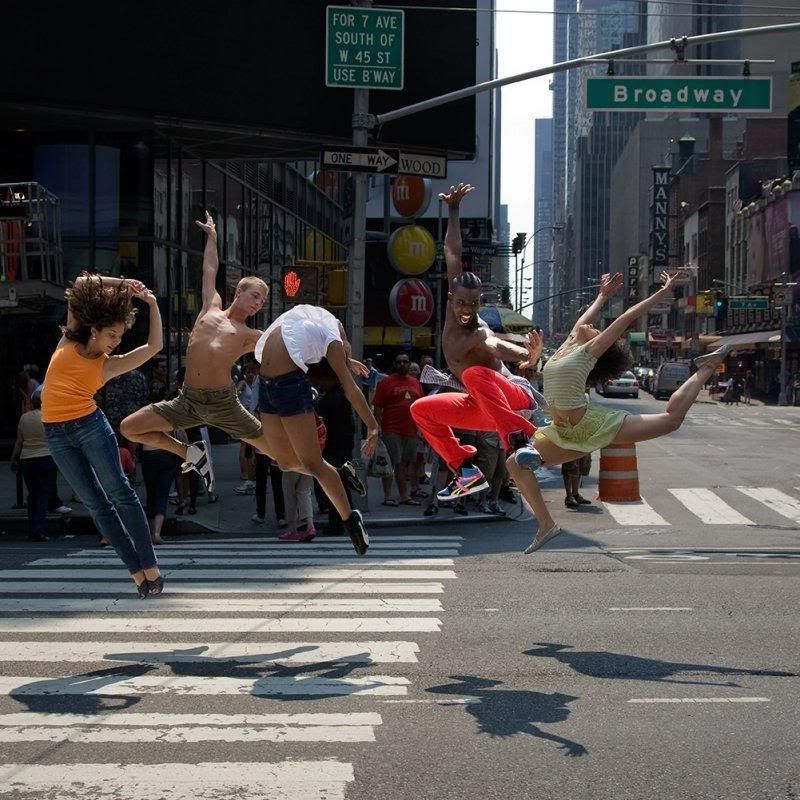 Dare!
Learn to dance street dance: a step forward
Street dance improves physical fitness, strengthens willpower, coordinates movements and instills a sense of rhythm. Frantic adrenaline will excite the blood for a long time after class. We are taught by professional dancers. Once they also took their first steps, and now they teach others. You can too! Learning how to dance street dances for girls and girls near the Krestyanskaya Zastava metro station is the solution for those who want to be a star in any company and at any party. Learning will give you a lot of pleasure.
Advantages of studying with us:
the opportunity to learn how to dance street dance quickly and inexpensively;
spacious and bright rooms;
the first lesson is absolutely free;
professional dancers-choreographers who will become your mentors;
friendly team: we are all one big family;
close location - from the metro station Dmitrovskaya just 1 minute walk.
Learn how to dance street dance for beginners and beginners near the Avtozavodskaya metro station is right here: the road to the studio will take a maximum of 15 minutes. It is also convenient to get from Proletarskaya and Volgogradsky avenues to the Central Administrative District, SEAD. You will be able to evaluate your strength and discover a whole new world of art and absolute freedom. Learning how to dance street dance for kids and teens is easy. Sign up for your first free lesson and see for yourself!
Get an official exemption from physical education!
When you purchase a subscription for a month of classes and get an official exemption from physical education!
Dancing
Chosen 2373 people
Physical education
Chosen 26 people
What do you choose?
LET'S LEARN TO DANCE COOL IN 24 HOURS!
Even if you've never danced
Hip-HopTwerk / Booty DanceBreakdanceDance MIXJazz FunkSexy R'n'BStretchingDanceHallBody WorkLady MIXGo-GoStreet DanceContemporary DanceChildren's DanceDance Not ListedNot Decided yet
Our Benefits
Family
3 And we fully justify our name.