How long is strictly come dancing on for tonight
What time is BBC Strictly Come Dancing on tonight? How to watch
Strictly Come Dancing will return to our screens this weekend for a Halloween themed episode.
The hit dancing contest celebrated the BBC's 100th year last week featuring theme tunes from popular BBC shows such as Casualty and Doctor Who to pay tribute to the broadcaster's services.
This year's famous faces are back for another week but this time they'll be donning their spookiest costumes ahead of Halloween on Monday.
Here's how to watch the Strictly stars take to the dance floor for Halloween week.
Apprentices Ellie and Nikita have made it to the next round of #Strictly! @EllieSimmonds1 @kuzmin__nikita pic.twitter.com/TxVd08qF8j

— BBC Strictly ✨ (@bbcstrictly) October 23, 2022
What time is Strictly Come Dancing on tonight?
This week's programme will air on Saturday on BBC One at 6.50pm.
It will run until 8.35pm ahead of Blankety Blank.
Viewers can catch up with all the episodes via BBC iPlayer.
When is the Strictly Results show and what time is it on BBC One?
Strictly will be returning again on Sunday for The Results show at 7.20pm on BBC One.
It will run until 8pm ahead of Top Gear.
Mamma Mia! Super Troupers Fleur and Vito are safe 🥳 #[email protected] @Vito__Coppola pic.twitter.com/thiicnYOqQ

— BBC Strictly ✨ (@bbcstrictly) October 23, 2022
Strictly Come Dancing 2022 couples
Here are the couples who remain in the competition.
Ellie and Nikita
Ellie and Johannes
Fleur and Vito
Helen and Gorka
Kym and Graziano
Molly and Carlos
Hamza and Jowita
James and Amy
Tony and Katya
Tyler and Dianne
Will and Nancy
To see which songs and dances the Strictly stars will be taking on this week, see our explainer here.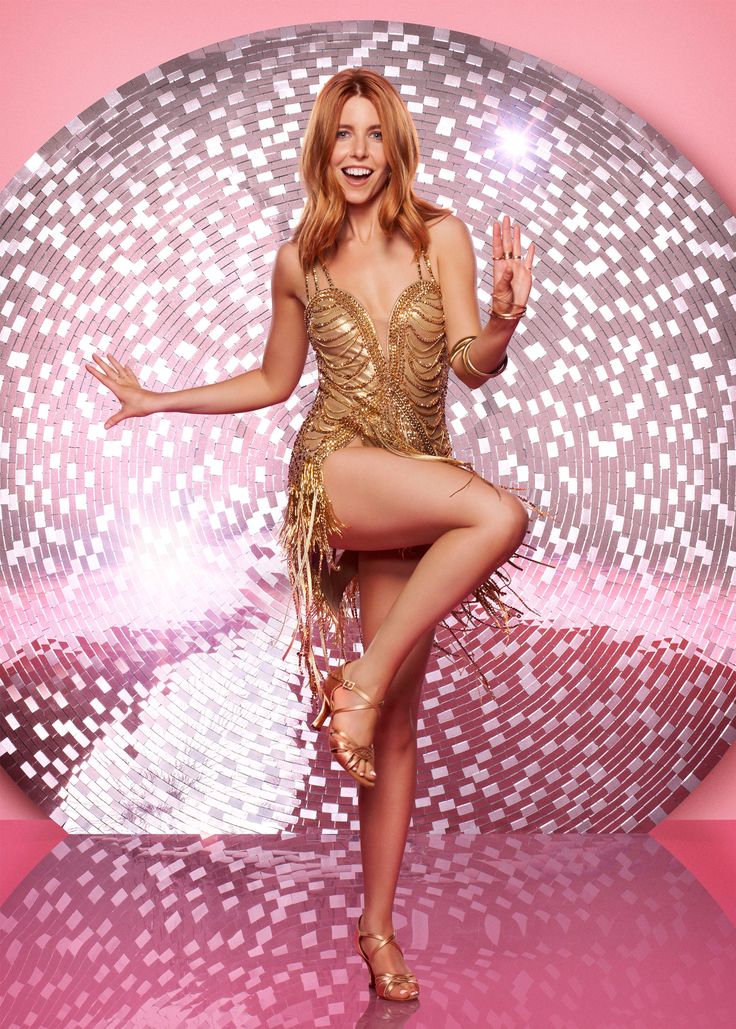 Strictly Come Dancing Week Five Scoreboard
Hamza Yassin and Jowita Przystal – 35
Helen Skelton and Gorka Marquez – 35
Will Mellor and Nancy Xu – 32
Fleur East and Vito Coppola – 32
Tyler West and Dianne Buswell - 32
Molly Rainford and Carlos Gu – 30
Ellie Simmonds and Nikita Kuzmin – 30
Ellie Taylor and Johannes Radebe – 29
Jayde Adams and Karen Hauer – 28
Kym Marsh and Graziano Di Prima – 27
James Bye and Amy Dowden – 26
Tony Adams and Katya Jones – 19
Last week, Helen Skelton and Hamza Yassin scored the highest scores from the judges, receiving 35. Marking Skelton's highest score of this year so far.
Strictly Come Dancing continues on BBC One at 6.50 pm on Saturday, October 29.
Strictly Come Dancing 2022 | Start date, judges and latest news
And judging by the Strictly Come Dancing 2022 songs and dances that have been selected for this week, it looks like viewers are in for a treat, with everything from an Argentine Tango to Kate Bush and a Foxtrot to the Scooby Doo theme tune to look forward to.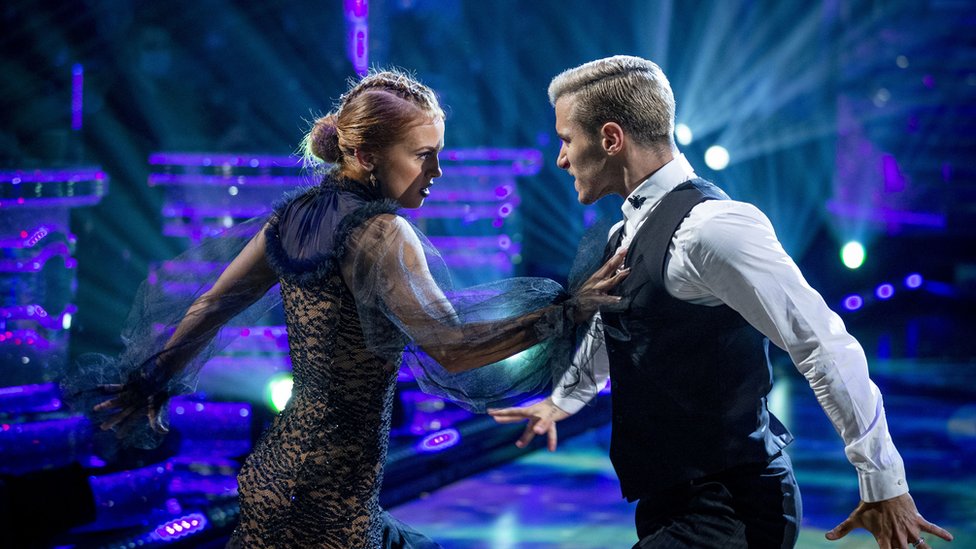 Last week saw the Strictly Come Dancing 2022 leaderboard topped by Helen Skelton for the first time, with the presenter earning 35 points for a Blue Peter-themed Charleston, which the judges praised as her best routine of the competition so far.
She ended up tying in first place with Hamza Yassin, who topped the leaderboard for the second consecutive week, after his Quickstep was praised by the judges and earned 35 points.
Jayde Adams became the latest contestant to leave season 20, after the judges chose to save Molly Rainford following the dreaded dance-off.
Rainford, who had previously been a consistently high scorer, will get another chance to win over judges Shirley Ballas, Motsi Mabuse, Anton Du Beke and Craig Revel Horwood.
Read on for everything you need to know about Strictly Come Dancing season 20, including what time it starts this weekend (Saturday 29th October) and when the results show will air on Sunday.
What time is Strictly Come Dancing 2022?
Strictly Come Dancing airs on BBC One on Saturdays and Sundays.
The next live show will take place on Saturday 29th October at 6:50pm.
This will be the sixth live show in the 2022 season, and will see all the remaining celebrities perform a new routine. After all contestants have performed, the public vote will open.
Season 20 returned with a launch show on Friday 23rd September. It was followed by the first live show on Saturday 24th September.
When is the Strictly Come Dancing results show?
Strictly Come Dancing 2022 judges Anton du Beke, Shirley Ballas, Motsi Mabuse and Craig Revel Horwood BBC/Guy Levy
The Strictly Come Dancing results show airs on Sundays on BBC One.
The next results show will take place on Sunday 30th October at 7:20pm. It will see the fifth celebrity eliminated from season 20, but who will it be?
What channel is Strictly Come Dancing on?
Strictly Come Dancing airs on BBC One.
Episodes are also available to stream live or via catch up on BBC iPlayer.
Strictly Come Dancing 2022 line-up
Will Mellor and Kym Marsh were the first celebrities confirmed for the 2022 Strictly line-up. BBC
The class of Strictly 2022 is officially complete, with 15 stars donning their dancing shoes and head to Elstree.
Actor Will Mellor and former Corrie star Kym Marsh were the first two celebs to be announced and Countryfile presenter Helen Skelton later rounded out the line-up.
Here's the full list of celebrities excited to get the Strictly treatment this year:
Will Mellor
Kym Marsh
Richie Anderson - Eliminated in Week 3
Kaye Adams - Eliminated in Week 2
Jayde Adams - Eliminated in Week 5
Ellie Simmonds
Tyler West
Matt Goss - Eliminated in Week 4
Ellie Taylor
Molly Rainford
Tony Adams
Hamza Yassin
James Bye
Helen Skelton
Fleur East
The 2021 line-up included 15 celebrities from various industries, such as presenter AJ Odudu, EastEnders actress Rose Ayling-Ellis, and BBC Breakfast host Dan Walker.
Former Bake Off star John Whaite was part of the show's first male same-sex pairing. The year before, boxer Nicola Adams was announced as part of the show's first ever same-sex pairing with Katya Jones.
Who are the professionals returning for Strictly 2022?
Strictly Come Dancing's new professionals for 2022 BBC
The 20th series will see one of the biggest professional line-ups for Strictly, with four new dancers added for the 20th season.
Last year, Anton Du Beke stepped down as a professional dancer to join the judging panel, where he took over from Bruno Tonioli, and Janette Manrara left the series to start her new role as the presenter of It Takes Two, which was previously hosted by Zoe Ball.
The 19th season saw four new professionals join the show - Kai Widdrington, Cameron Lombard, Jowita Przystal and Nikita Kuzmin, putting the total of pro dancers at 18.
You can see a full list of pros below, including the seas0n 20 newbies.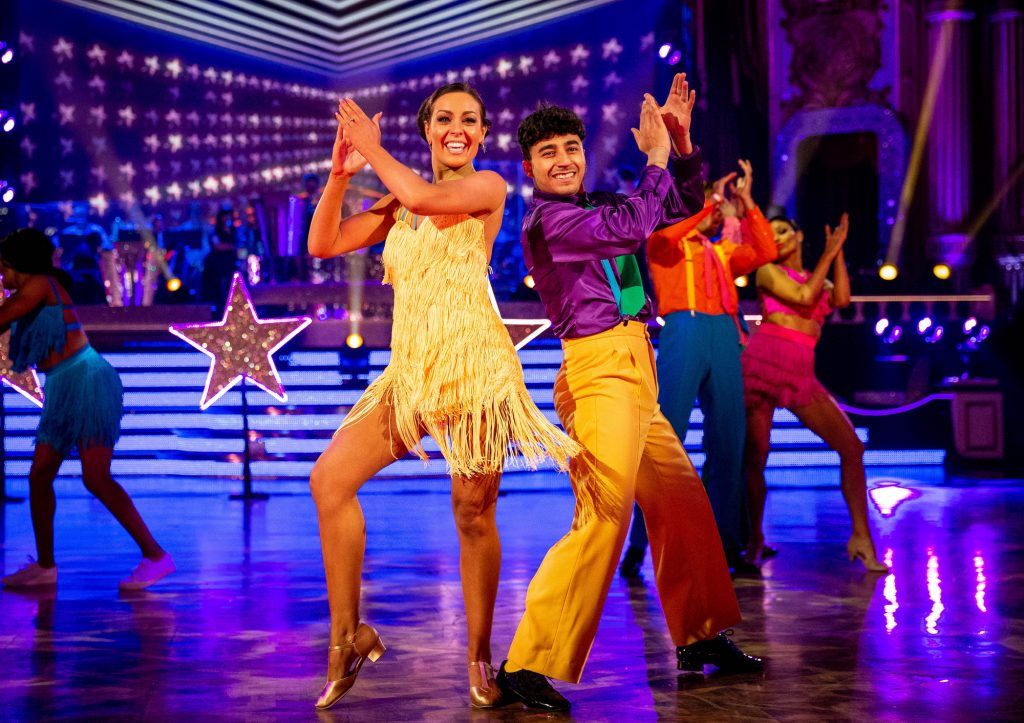 :
Amy Dowden
Giovanni Pernice
Dianne Buswell
Gorka Marquez
Graziano Di Prima
Johannes Radebe
Karen Hauer
Katya Jones
Luba Mushtuk
Nadiya Bychkova
Nancy Xu
Neil Jones
Kai Widdrington
Cameron Lombard
Nikita Kuzmin
Jowita Przystal
Carlos Gu
Vito Coppola
Lauren Oakle
Michelle Tsiakkas
For more information on the Strictly Come Dancing professionals, click here.
Strictly Come Dancing 2022 couples
Here are all the Strictly couples for 2022:
Ellie Simmonds and Nikita Kuzmim
Tyler West and Dianne Buswell
Kym Marsh and Graziano Di Prima
Will Mellor and Nancy Xu
Helen Skelton and Gorka Márquez
James Bye and Amy Dowden
Fleur East and Vito Coppola
Hamza Yassin and Jowita Przystal
Matt Goss and Nadia Bychkova
Ellie Taylor and Johannes Radebe
Molly Rainford and Carlos Gu
Richie Anderson and Giovanni Pernice
Jayde Adams and Karen Hauer
Tony Adams and Katya Jones
Kaye Adams and Kai Widdrington
Strictly Come Dancing 2022 hosts
Strictly Come Dancing hosts Claudia Winkleman and Tess Daly BBC
Tess Daly and Claudia Winkleman have co-hosted the series since 2014.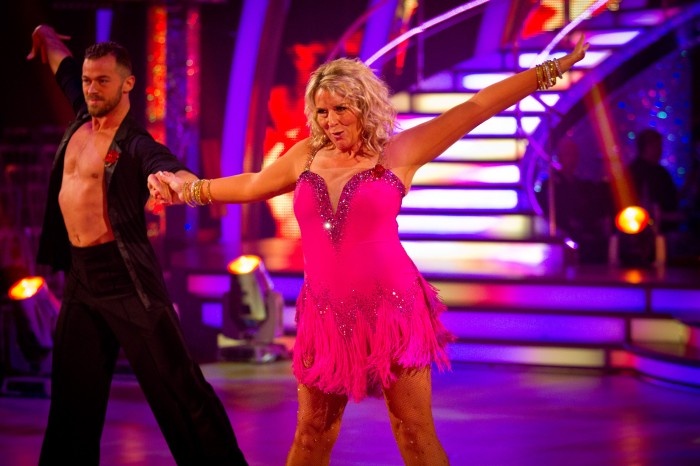 The pair are expected to reprise their role on the 20th series.
Strictly Come Dancing 2022 judges
Strictly judges (BBC)
There have been some changes to the judging panel in the last two series due to the COVID-19 pandemic. Bruno Tonioli was expected to return to the panel for season 18, but due to travel restrictions was unable to fly over from the US, where he lives and works on Dancing with the Stars.
He appeared virtually in a few episodes, but was permanently replaced by former pro Anton Du Beke in 2021.
Earlier this year, Bruno Tonioli confirmed that he was leaving the UK series, with Anton stepping in to replace him permanently.
That means this year's competition will be judged by Motsi Mabuse, Craig Revel Horwood, head judge Shirley Ballas and Anton Du Beke.
Don't miss anything special. Get newsletters direct to your inbox.
Sign up to receive the latest and greatest from the world of entertainment
Email address
By entering your details, you are agreeing to our terms and conditions and privacy policy.
You can unsubscribe at any time.
Where is Strictly Come Dancing filmed?
The Strictly Come Dancing filming location has remained the same since 2013. The show has taken place in Elstree Studios, following the closure of the BBC Television Centre.
Various Strictly Come Dancing COVID changes were put in place in 2020 to ensure Strictly could go ahead at Elstree.
Will Blackpool Week return for 2022?
There's one week viewers really look forward to on Strictly – Blackpool! And fans will be happy to hear that it's back for season 20.
Last month, Strictly Come Dancing confirmed Blackpool and a new themed week.
Strictly Come Dancing cancelled Blackpool Week for 2020 due to coronavirus restrictions, and it was cancelled for a second time in 2021.
The themed week is when the cast and crew pack their bags and head north to the seaside town for a glitter-filled special.
This year, fans will also see the return of a few classic Strictly themes, including Movie Week, Halloween Week and Musicals Week, as well as a "new special BBC 100 themed week".

Strictly Come Dancing airs on BBC One on Saturdays. The results show takes place on Sundays.
Want something else to watch? Check out our full TV Guide or visit our Entertainment hub for the latest news.
The latest issue of Radio Times magazine is on sale now – subscribe now and get the next 12 issues for only £1. For more from the biggest stars in TV, listen to the Radio Times View From My Sofa podcast.
Make ballroom dancing accessible to everyone. How spouses from Novosibirsk help people with disabilities
October 27, 05:15
Article
"It seems to me that it's impossible not to love dancing. When we hear good music, our internal state changes, we feel the rhythm, we want to move , a certain energy arises, and the task of the teacher is to direct this energy in the right direction, into those figures that the choreographer sees, "says Roman Panin, a professional ballroom dancer, holder of an M-class in dance sports, a coach who has raised many titled athletes , masters of sports, teacher of additional education of the highest category.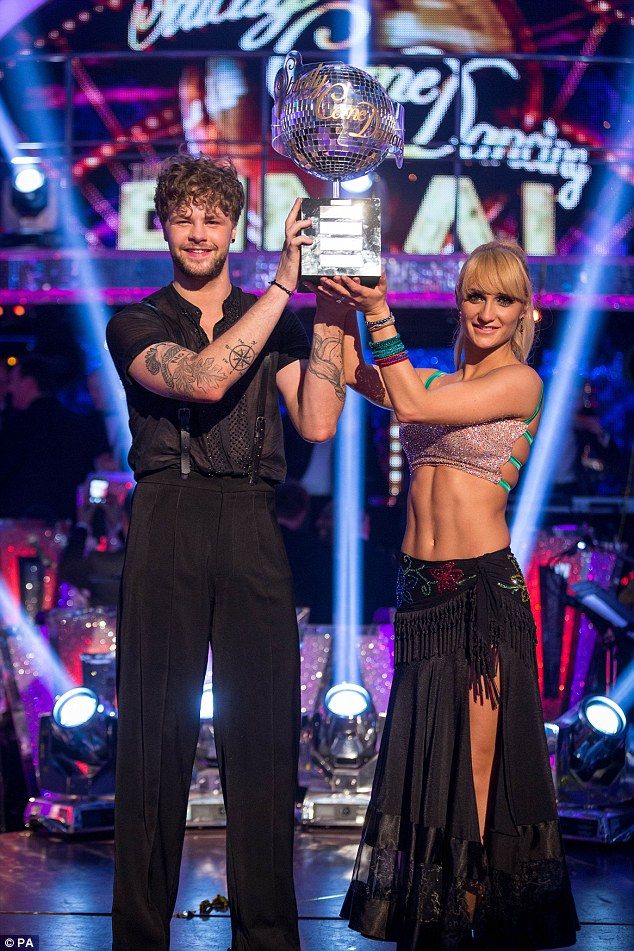 At a lesson in adaptive dance sport for children with disabilities, three children with Down syndrome. They dance cha-cha-cha. Varya and Vadim are dancing in pairs, Maxim is dancing with his mother today.
Varya and Vadim are 11 years old and they are a very beautiful couple. "Vadim is a real gentleman," says Ekaterina Panina, a teacher and Roman's wife, "he is always gallant, kisses girls' hands, makes compliments, calls: "My good" and "My beauty" - no one can resist him. Varya, barely notices camera, begins to pose - spinning, curtseying and laughing contagiously. They perfectly complement each other in the dance, Varya is airy, graceful, very emotional, Vadim is restrained, delicate and artistic. "
© Elena Sycheva/TASS
Again and again the guys work out the complex figure of the dance. Roman Panin dances with the guys, strictly monitors the performance of the bundle and discipline in the classroom. At the same time, the atmosphere in the hall is completely relaxed, it is clear that the children feel good here - they laugh, dance, from time to time they happily run to hug the teachers.
And then again they perform cha-cha-cha to the music.
From the outside it seems that they easily and effortlessly give in to this complex and long dance, and only parents and teachers know how much work is behind this ease. The music plays, the parents begin to communicate with the coach, the next group of dancers is preparing for the lesson, the training is coming to an end. But Varya and Vadim continue to dance until the music stops.
Roman and Ekaterina Panina
© Elena Sycheva/TASS
"I'm interested in finding the keys to each child, building relationships with children with special needs in order to help them discover their special features and talents with the help of ballroom choreography," said Roman. Now in the groups of Roman and Ekaterina more than 30 children are constantly involved.
Find an approach
Roman recalls that since childhood he was interested in finding an approach to special children.
"Maybe my mother raised me in such a way that I didn't have a biased attitude towards people with special needs.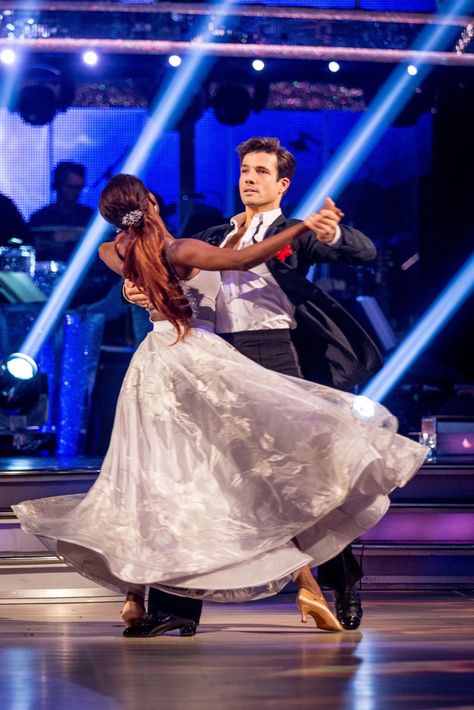 I always wanted to find contact, because it's not the person's fault that he got into such a situation, and I was looking for common ground - such a childish experience" .
Roman said that as a child he went to the pool with a boy who was bitten by an encephalitis tick, and this affected his health. Roman saw and understood that the boy was not like everyone else, but he was looking for a way to communicate. Growing up, Roman also encountered children with disabilities more than once and understood that they had very few opportunities - there were not enough teams, sections, circles.
"I thought about it for several years, and four years ago I felt that I was ready - I have the strength and desire to try to work in this direction." Ekaterina supported Roman, together they began to develop adaptive dance sport in Novosibirsk.
"We received additional education to work with children with disabilities," says Ekaterina, "it helps not even in dance terms, but psychologically, to find the right words.
Of course, there are nuances in working with such children, sometimes you need more times repeat, show, explain. And looking at how the kids got used to us, how they go to classes with pleasure, at their successes, I think it speaks for itself. "
Children dance ballroom dances - European and Latin American programs. "They also dance fast dances - cha-cha-cha, jive, rumba. It is the Latin American program for people with Down syndrome that develops the speed of action and decision-making very well. These children are very plastic, soft, they lack high-speed muscle contractions And the Latin American program implies an accurate hit, quick bright actions, we are working on this with the kids, and they show a very good performance, "says Roman.
© Elena Sycheva/ TASS
Teachers believe that the successes of students, the tears of joy of their parents are what they work for, this is the best assessment of their work. The guys learn to dance in pairs - and this is a complex interaction, but no one is afraid of difficulties, everyone runs to the training with pleasure and joy - to learn how to dance various complex dances.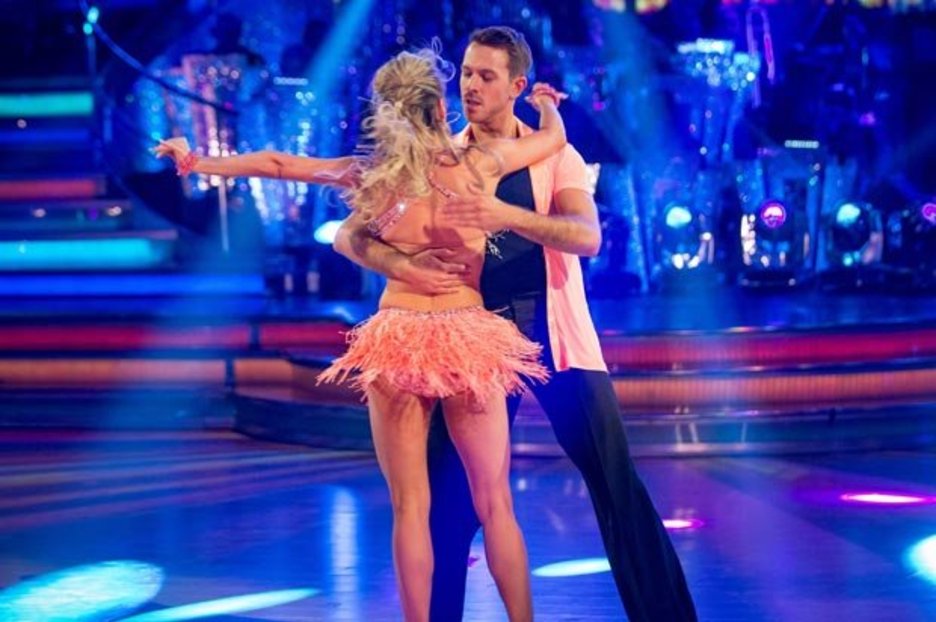 In the summer, the guys took part in the first all-Russian competition in Kazan, which was held as part of the Special Olympics of Russia - an all-Russian organization that develops various sports for people with intellectual disabilities. More than a hundred dancers from more than ten regions of the country took part in the Special Olympics.
Every year the DanceSport Federation in Novosibirsk, with the support of the Department of Physical Culture and Sports of the City Hall, organizes adaptive dancesport competitions.
This year, for the first time, the championship and championship of the Dance Sport Federation of the city of Novosibirsk in adaptive dance sport was held. "We have a high-level competition, 149 people with disabilities and disabilities took part in the latter," Roman said.
"Competitions are a great motivation for children and adults," Ekaterina joins in, "they always ask: "Are we going to the competitions?", "Are we going to compete?", they are ready to train even in summer, on hot days.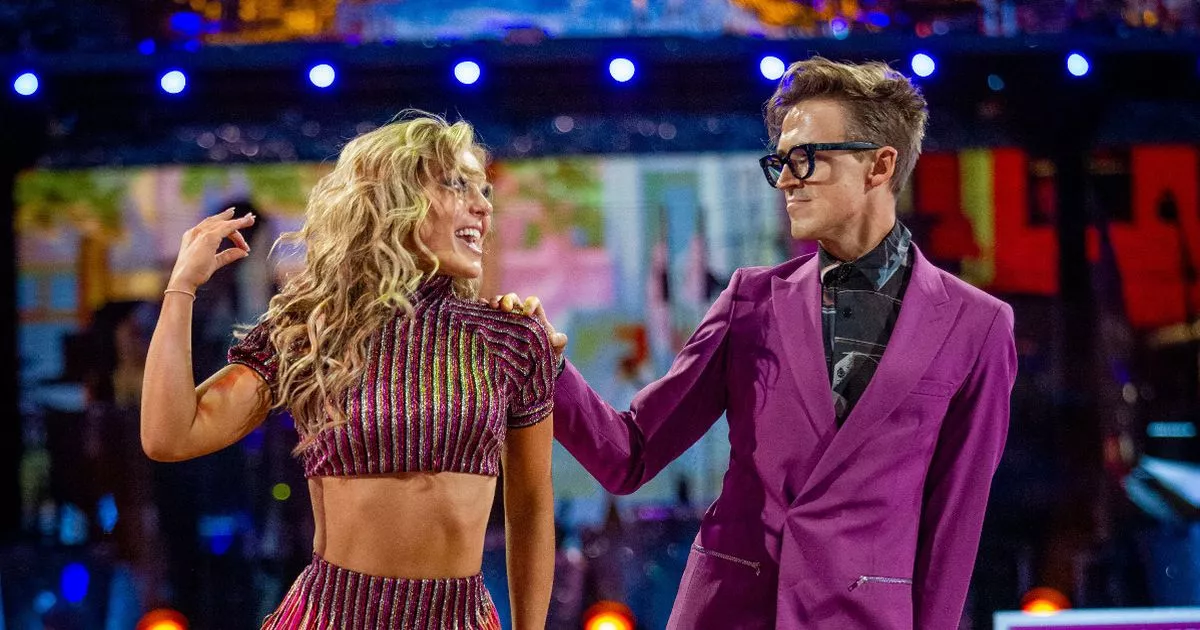 They are great fellows, they are working."
Everyone can dance
Roman believes that in order to work with people with disabilities, it is important to constantly improve one's skills, keep learning, one should not stop looking for new tricks, new opportunities in communicating with special children.
Roman and Ekaterina's principled position is that children should be able to dance for free.
"In order to work more, to reach the audience more, I have to direct my creative energy to writing grants. I write projects, we try to get grants of various levels in order to get funding for this activity. We are looking for ways, interacting with everyone, contacting for help from business representatives to help us develop this area in Novosibirsk," Roman said.
© Elena Sycheva/TASS
Despite all the efforts made by teachers, the dance sport federation, the support of the city administration and businesses, there are still more people who want to dance than there are opportunities.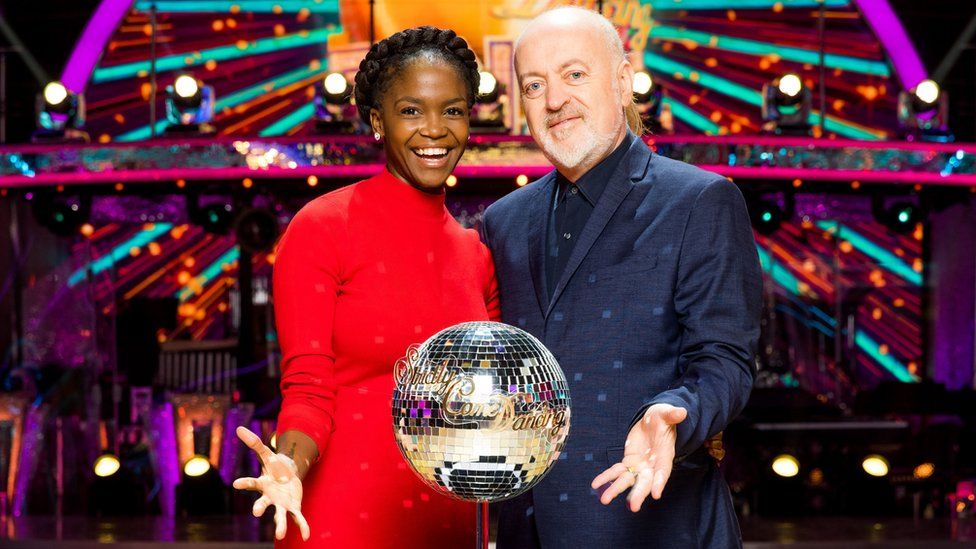 There are not enough teachers, trainers who could deal with children with disabilities. Now teachers are engaged in adaptive dances with children on the basis of three correctional and one secondary schools, and classes in adaptive physical education and sports are held at UIA "Stadium". Roman, as president of the Novosibirsk Dance Sports Federation, helps teachers to retrain and learn how to work with special children.
Roman understands that classes will be more productive if children are divided into groups depending on the nosology: children with Down syndrome, autism spectrum disorder or mental retardation need different approaches. So far, the coaches have only been able to divide the students into groups by age - from 6 to 18 years old and over 18.
Adult dancers practice on Thursdays. This Thursday, in the assembly hall of one of the schools in Novosibirsk, only one pair of young dancers - Nastya and Sergey, the rest left for the swimming championship in Kazan.
The lesson begins with a spatial orientation exercise: Roman asks the students to turn around to face the center of the room.
Sergei copes faster, Nastya changes position several times, gets embarrassed, laughs in confusion. Nastya's mother is trying to tell, but Roman is calm. He is sure that the girl only needs a few seconds to collect her thoughts, and she will be able to complete the task herself. And there is. After a couple of minutes, Nastya and Sergey confidently navigate the hall. Today the guys are dancing the Viennese waltz. One-two-three, Sergey confidently leads his partner in a circle. One-two-three, Nastya straightens her shoulders and moves smoothly to the beat. Music begins to play, and this beautiful couple of young people can no longer be distinguished from any beginning partners.
Waltz like in Novosibirsk
One of Roman's students is 32-year-old Yulia. She works in a library, works as a barista in a coffee shop and loves sports very much: she swims professionally, plays bowling, loves taekwondo and has been doing dance sports together with her partner Mikhail for two years.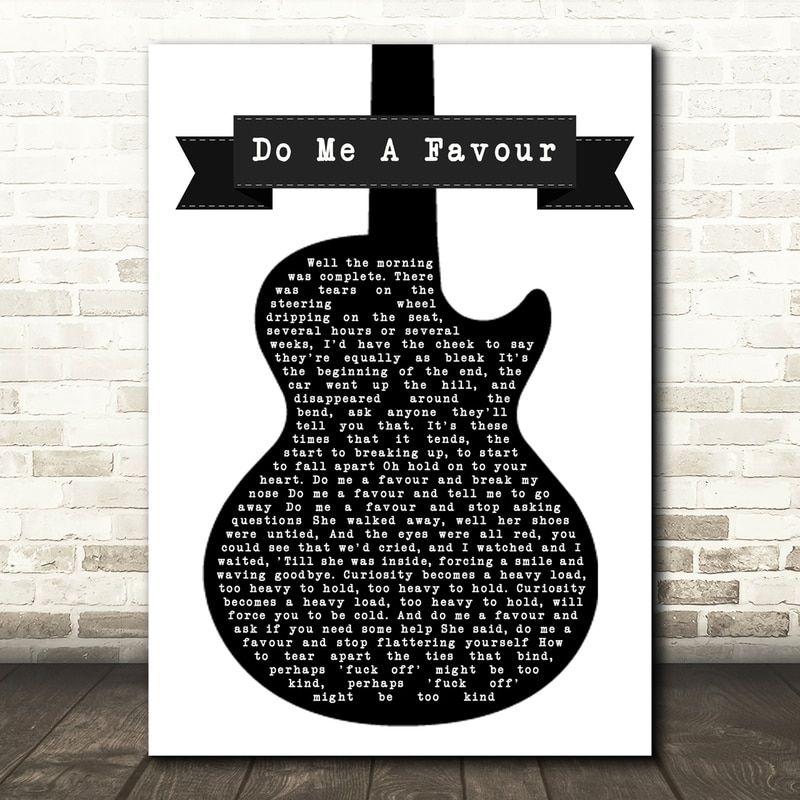 "Those couples that have formed, dance at city, regional competitions, were preparing for an international tournament in Austria, where several couples studying with Roman were supposed to represent Russia, but due to epidemiological and political reasons, this trip was canceled," she said. Yulia's mother Natalya Koroleva, who has been actively contributing to the development of sports for children with Down syndrome in Novosibirsk for many years - "solar sports".
She says that when she watched the children at the first lessons, she did not believe that they could be taught to dance - their movements were so far from smooth and graceful. But two years have passed, and now her daughter is already performing at city and regional competitions, participating in the All-Russian Special Olympics.
Yulia and Misha
© Personal archive of Natalya Koroleva
"All this beauty, the desire to learn how to dance the same way as ordinary athletes dance, it drives the guys and affects their further desire to practice.
Yes, it's difficult for them, many are upset that it turns out slowly, not pretty enough. But in the end it still works out."
Natalia says that Yulia and her partner Mikhail performed at the opening of the international swimming competition in Kazan for children with Down syndrome. The couple danced in front of 150 athletes, their coaches and parents.
"Our kids simply raised the hall with their dances, they clapped, shouted 'bravo', came up to take pictures with them, said: 'How cool you are.' direction of adaptive ballroom dancing in your city
Roman really gets calls from different cities of Russia, he answers questions and tries to motivate coaches. Some of Roman's colleagues and students also started similar work in other cities, based on the experience and knowledge of Novosibirsk dancers.
"Yes, they are a little different, they are not worse or better, just different. They have a special physiology, a special perception of the world, information, but they are cool, they are reasonable, they can do a lot.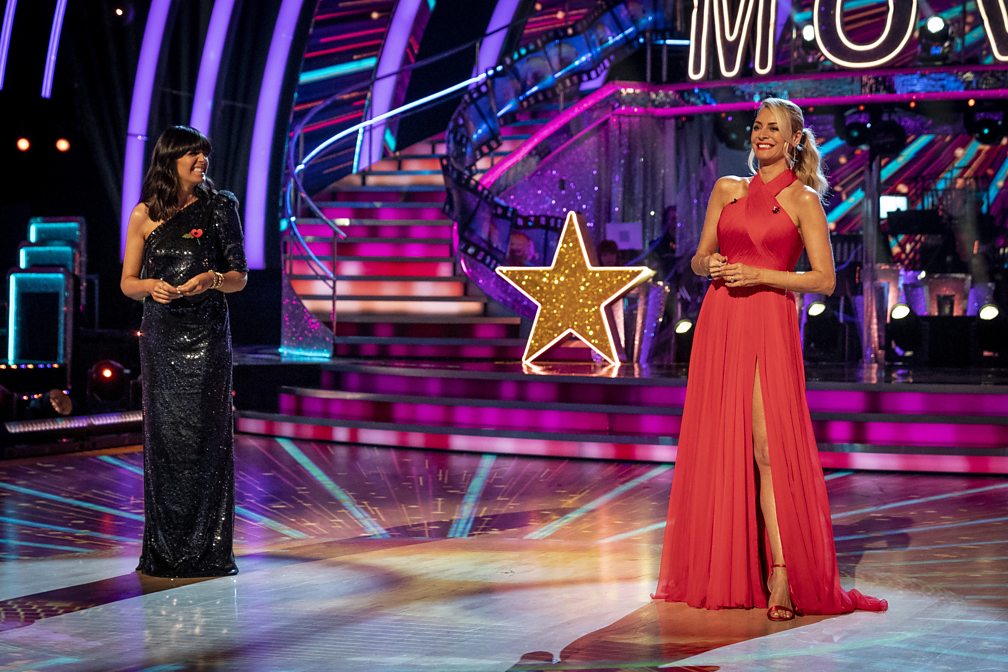 And they also want to dance," she said Natalia.
Roman recalls that at the first parent-teacher meeting he felt his parents' distrust. Many believed that the coach would not be able to cope, and openly asked if he understood what kind of children he would have to deal with, if he understood their peculiarities.
"I answered:" I understand everything perfectly, and I am sure that they will succeed. "And six months later, when we started dancing the waltz with the kids to the music, the parents cried with happiness, making sure that their children could dance so beautifully ".
Parents of dancers began to note that classes have a positive effect - children become more relaxed, more mobile. Or vice versa, more attentive, concentrated, begin to control emotions.
"Dancing to music is a great self-discipline, and it turns out that the children learn to control themselves. Each child has an individual success: there are guys who, at first glance, do not know a very large number of figures, do not always have time for music, but we we know what a big progress and a big success it is for them," explains the coach.
Roman and Ekaterina believe that the only way to create a healthy harmonious society is not to turn a blind eye to its features, but to take them into account and make efforts to correct them where possible. We are all one society, so trainers often involve so-called normotypical children in classes - without health conditions, who dance with their peers with Down syndrome or autism during training and know how to behave and how to help them.
"I believe that one should not bury oneself in the sand from problems like an ostrich, but one should try to make this world a better place, and we can make this world a better place together only if we try to see everything, realize the difficulties ( I don't like the word "problems"), difficulties and peculiarities. And try to work on correcting these features, show empathy and be kind, "says Roman.
Elena Sycheva
Tags:
Novosibirsk region
about the benefits and difficulties of dancing — Bel.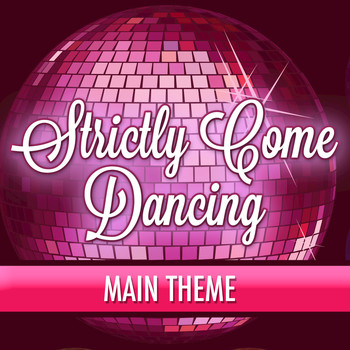 ru
April 19, 2021, 05:33
Photo: Anastasia Torbina/Bel.Ru
Everyone knows the saying that movement is life. And this means that dancing can be safely called life.
Story
Exclusive
Personal experience
I have been dancing since the second grade. Mom always wanted me to have perfect posture and a sense of rhythm. The first one didn't work, but the second one does. Thanks to dancing, I became not only more sensitive, but also open, free, liberated.
I have six years of variety dancing and three years of ballroom dancing. And not the kind that everyone thinks of when they hear the words "ballroom dancing". I did not learn cha-cha-cha, tango and others, I danced polonaise, waltz, various polkas and other types of dances that used to be danced at balls. So I danced at real cadet balls. All the girls had fluffy white dresses, high hairstyles, gloves. The guys were in uniforms.
Yes, it was a wonderful and magical time.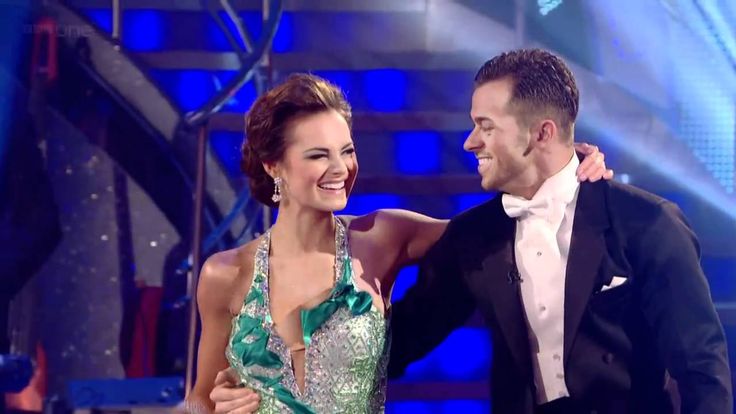 Then I graduated from school, my young man graduated from the Shakhty Cossack Cadet Corps and that's it, the balls came to an end.
Photo: Anastasia Torbina/Bel.Ru
For several years I missed dancing. I wanted movement, energy, drive, but something always prevented me from going to some circle. It seemed that I was already too old to do something like that ... This went on until December last year, when my friend dragged me into a dance studio. There was a group that included girls of different ages. After the first session, I was overwhelmed with energy and positivity. I wanted more and more, although the physical preparation left much to be desired.
Since then I have been attending classes twice a week. Dancing helps to leave all the fuss outside the hall, discard all negativity and give yourself completely to your favorite business. When someone asks me what is the most difficult thing in dancing, I always remember the classics. My teacher, Olga Vasilievna Stroiteleva, strictly watched how we pulled our socks and held our backs.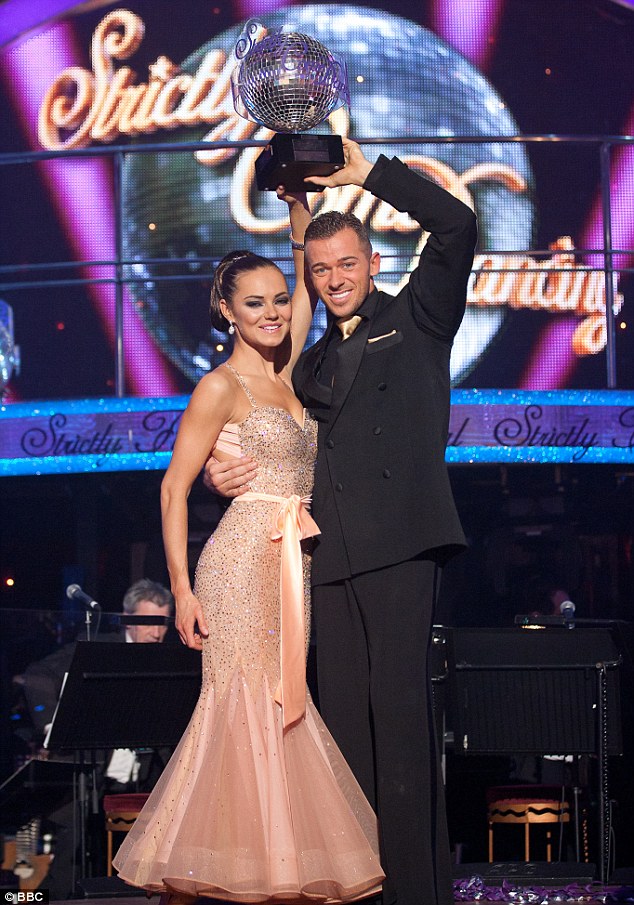 And I had no choice: I had to do everything, although I always wanted to do something more energetic, and not try to stretch my leg harder.
Folk dancing is not easy either. The difficult element has always been the overtas. This is a movement where the dancer needs to keep balance, spin around his axis, while doing a wide leg swing at the same time. After such training, I didn't feel like eating for a long time, because everything around was floating and spinning.
In the fourth year of study, we had an open lesson, which was attended by all parents. And one of the elements of the exam was this hated obertas. And how proud I was of myself when I was able to do it and not fall.
Expert opinion
I asked coaches and professional athletes I know how they came to dance, what is the most difficult thing for them and what to do if you are a "log" and want to dance.
Elizaveta Grigorieva
Photo: Anastasia Torbina/Bel.Ru
Elizaveta Grigorieva, was engaged in ballroom dancing, Shakhty
I got into dancing thanks to my parents.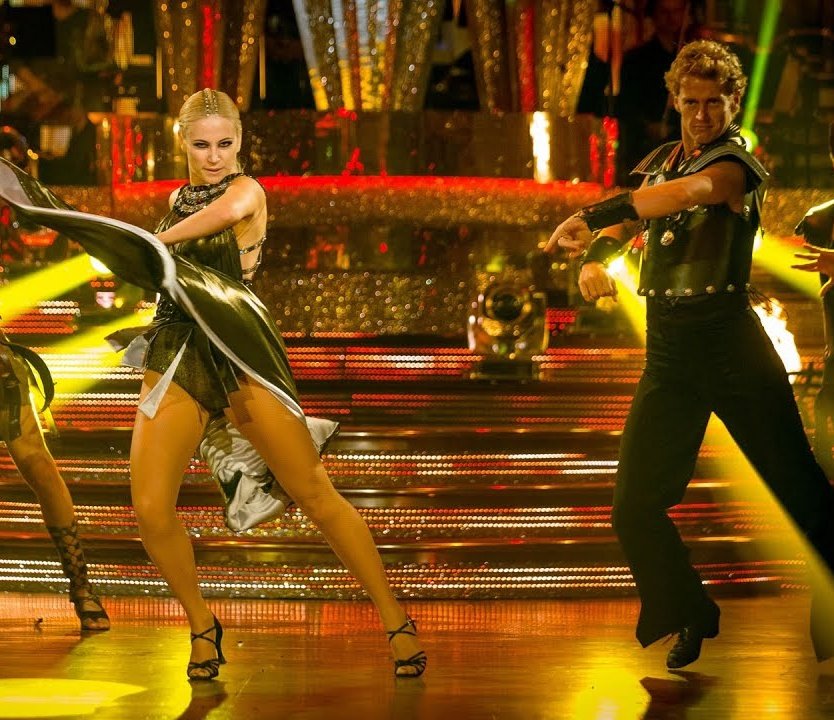 They put me in this industry because I was too energetic a child. Fortunately for them, I was so tired after training that I was calm at home and went to bed on time. But, despite her age (5 years), she chose the type of sports activity herself, since from the age of three she attended ballroom dancing competitions in the city of Shakhty with her family and they could not take me home from there.
I always told my parents that I also want to be like those people on the floor. And in general, there were dancers in our family, as well as many acquaintances who danced, so we already had experience in this business and family love for this sport.
Dances are all different in rhythm, body movement, emotions, body positioning and so on, so I will say this: the most difficult dance is the one that is danced last in the round at competitions, that is, it is either a fast foxtrot or a jive. But in any case, all dances are beautiful and easy for those who have love for them in their hearts.
If you are a log, what should you do? The answer is simple - dance. With my own eyes I saw how a wonderful dancer was made from a "log" and the ear was "set". I myself danced the Latin American program quite woodenly until I was trained in training, so the point is the desire of the dancer, and a competent and good coach will correct all the shortcomings.
Oleg Bogucharsky
Photo: Anastasia Torbina/Bel.Ru
Oleg Bogucharsky, professional dancer, Krasnodar
My parents were dance teachers. My grandmother also taught. And it so happened that I also started dancing from an early age. That being said, it's family. Now I am very glad that it goes from generation to generation. I can't imagine what I would do without dancing.
It is difficult to judge which dance or movement is difficult. For everyone everything is individual. There are two factors involved: physical and psychological. For me, if you take the first factor, it is more difficult to dance folk dances.
There must be good preparation, you must be strong. And if the psychological one is a classic, it is necessary to fully feel your hero in it, to give all of yourself to history.
I think hard training is important in not being a log. Everything always comes with time. Man is a creature that can learn and get used to everything, there would be a desire. If you want to become plastic and graceful, then discard all uncertainty and go to a dance class.
Karina Aksenenko
Photo: Anastasia Torbina/Bel.Ru
Karina Aksenenko, 7 years old coach, Shakhty
It seems that she came to dance by accident, but if you think about it, she always danced. A friend brought me to the dance studio. As a result, she left a month later, and I still dance. As I say: "If you fell in love with dancing once, it's forever."
When you first start, all styles are difficult. But for me, styles that use acrobatics, elements of stretching, flexing, that is, elements that sometimes go beyond dance, are especially difficult.