Learn how to belly dance free
ESSENCE OF BELLYDANCE™ - Free Online Belly Daning Classes
ESSENCE OF BELLYDANCE™ - Free Online Belly Daning Classes
Join over 28.000 women
in our Online Bellydance Classes
Do you ever wonder how some women seem to move so effortless and
confident? Learn to move like a pro.
Join our online belly dancing classes - it's free!
Start now
ESSENCE OF BELLYDANCE™
Online Classes
You can dance with us for free! We have published the basic belly dance moves and regularly upload new videos for you. All workouts are playlists of several videos and contain a complete body warm up and a relaxing cool down Tell me more
Bellydance
Class #1
entry level
Start your training with this entry level class. You learn the fundamentals of belly dance: posture, seesaws, side sliding and mayas with your hips and chest.
Bellydance
Class #2
Beginner
Do the moves fromclass #1 already feel smooth & juicy? In class #2 you'll learn more belly dance basics: tilting internal circles and vertical circles with your hips and chest.
The afro with pelvic floor integration is our specialty.
Bellydance
Class #3
Beginner
In class #3 you'll learn more of the essential belly dance basics: sliding forward and classical Egyptian horizontal circles with the hips and chest.
Bellydance
Class #4
Beginner
In class #4 you'll learn more belly dance basics: camels with the hips and chest and your first sharp hips accents initiated by your gluteus muscles.
Bellydance
Class #5
Beginner
In class #5 you'll learn more belly dance basics: twists and horizontal eights with pelvic floor integration as well as some basic arm movements like the snake arms.
Bellydance
Class #6
Advanced
In class #6 you'll learn some advanced belly dance moves: hagala schimmy and variations as well as arm movements that lead up to the snake arms.
Bellydance
Class #7
Advanced
In class #7 you'll learn some advanced belly dance moves: hip drops, accents, elegant eights with foot lifts, layered with chest camels and hip drops, as well as the secrets of a great hip shimmy.
Bellydance
Choreography
Intermediate - Advanced
Learn my beautiful belly dance choreography step by step! It's my interpretation of a classical Egyptian love song "Daret Al Ayam" (Days go by) by Um Kalsoum.
Bellydance
all moves
Beginner - Advanced
Here you have an overview of all the belly dance moves you have learned so far. Step by step instructions.
Bellydance
all Drills
Beginner - Advanced
Here you have an overview of all the Bellydance drills with music. Dance for as long as you can!
Tips
on Dance & Health
An overview of Coco's tips & the home of her new interview series Free Woman.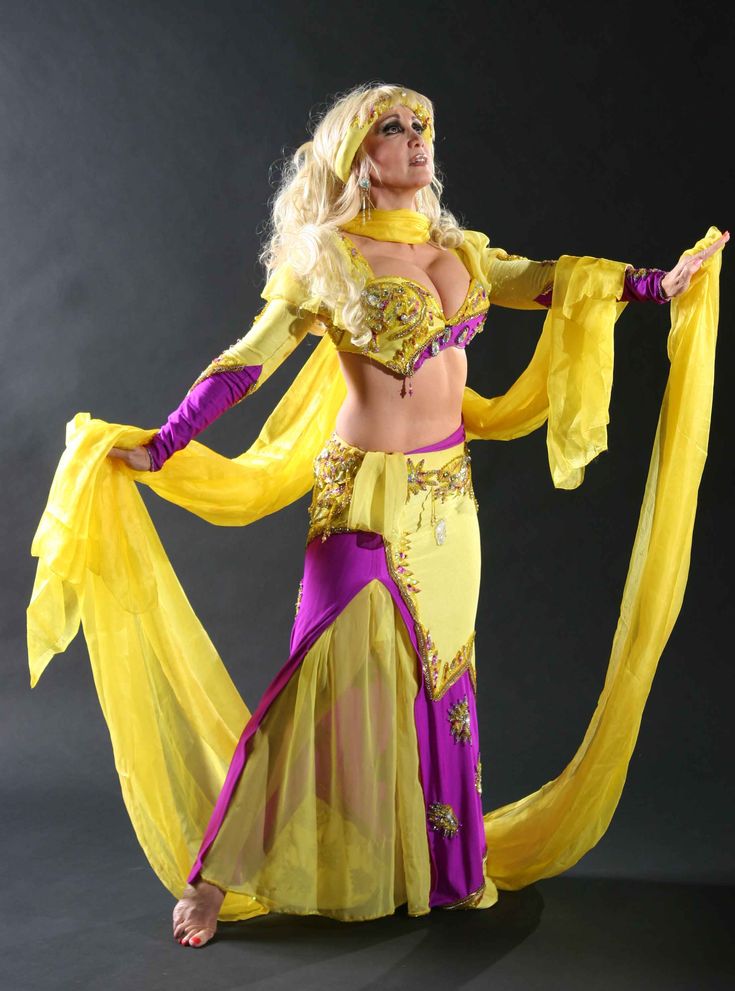 Have fun!
Bellydance
Full classes
An overview on full length bellydance classes that we've recorded for you here in Berlin. The German video contains subtitles.
Sensuous Dance Workout
Everything about Coco's Sensuous Dance Workout program - your personal wellness program at home: TV-shows, reviews, interviews.
COCO's
Bellydance Shows
Here you can see a collection of Coco's belly dance shows. Enjoy!
Teacher
Training
Listen to what our graduates have to say about our teacher training and watch the scholarship entries.
Fun
Travel, interviews...
An overview of all interviews, travel vlogs and other videos from and with Coco.
Join over 28.000 women
in our Online Bellydance Classes
Do you ever wonder how some women seem to move so effortless and
confident? Learn to move like a pro.
Join our online belly dancing classes - it's free!
Start now
We use cookies to deliver our services. By using our website, you agree to the use of cookies as described in our Cookie Policy.
as seen on
Learn how to belly dance
Join our free online belly dancing classes
How to belly dance for beginners
Become a belly dance teacher and start your own classes
Best online belly dance classes
Discover belly dancing classes near you or learn how to belly dance online
Best belly dancing workshops and classes online
14 Websites To Learn Belly Dance Lessons Online (Free And Paid)
by CMUSE
Learn Belly Dance Lessons Online
DISCLOSURE: This post may contain affiliate links, meaning when you click the links and make a purchase, we receive a commission.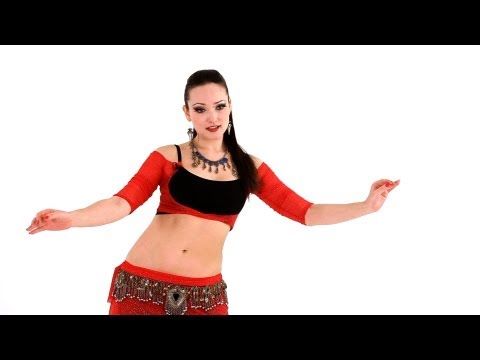 Dancing is an art that relaxes up the muscles. Dancing has a positive impact on health, but is there is only one stream of dancing? That's untrue! Ranging from ballet to tap, jazz to contemporary, people are joining the dancing bandwagon. But we are going to talk about belly dances as it's an interesting dance form which has been underestimated for a long time.
Belly dance demands repetitive hip and legs movements through which ligaments and joints get the much-needed exercise. Also, the muscles tone up, which helps improve posture. It's pretty evident that belly dance is a woman dance style. So, women bear the weight during dance, which reduces the chances of osteoporosis.
Belly dance has sophisticated rolls and pivots, which enhances movements, leading to exercises (it won't be boring!). It's essential to note that ballet dance stimulates weight loss because one hour of belly dance helps lose 300 calories. On top of everything, belly dance reduces the stress levels, and the dancer feels confident in their skin.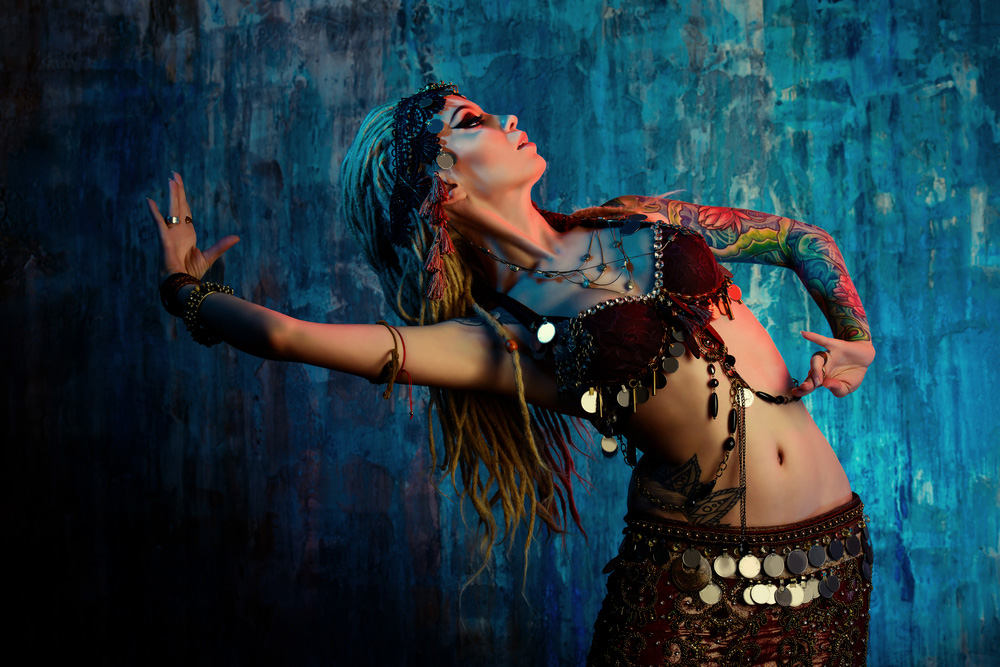 Dancers get to enhance their self-esteem, and if you are experiencing cramps, belly dance will soothe them. If you are ready to learn belly dance, you can learn this dance form online. In this article, we have added a wide range of websites to learn belly dance lessons online. So, let's go through the website options, promising fun belly dance sessions!
14 Websites To Learn Belly Dance Lessons Online Review
1) Udemy
Online learning can be exciting if you make the right platform choice. Udemy.com is the top platform, offering a range of online courses. There are online courses for multiple subjects.
But if you want to learn belly dance, Udemy.com provides belly dance online courses. If you are a beginner, there are foundation courses to understand the basics. As you move forward, you can access the complete belly dance guides.
These guides teach the basics and help you master the rolls and pivots. Some courses teach the combination of different types of belly dance.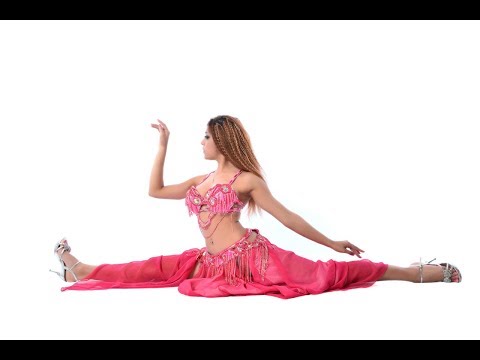 Irrespective of the course, you can access video lessons for easy learning. In addition, there are healthy movement breaks in the courses.
The website is designed with salient features such as easy navigation. The courses are easy to access and sign up for. Once you sign up for the course, the website allows lifetime access for the lessons.
The lessons can be played on TV and mobile phones, wherever you like. There is a video library that has student's practice sessions recorded, and those videos will improve the learning. The students can interact with their instructors to get their concepts straight. Overall, the website has no downsides!
Visit Website
2) Reed
Belly dance is an interesting dance form, and if you want to harness those moves, Reed.co.uk is offering belly dance courses online. The website offers instructors for students who want to learn belly dance moves.
Students can interact with instructors to ensure they are getting their doubts cleared.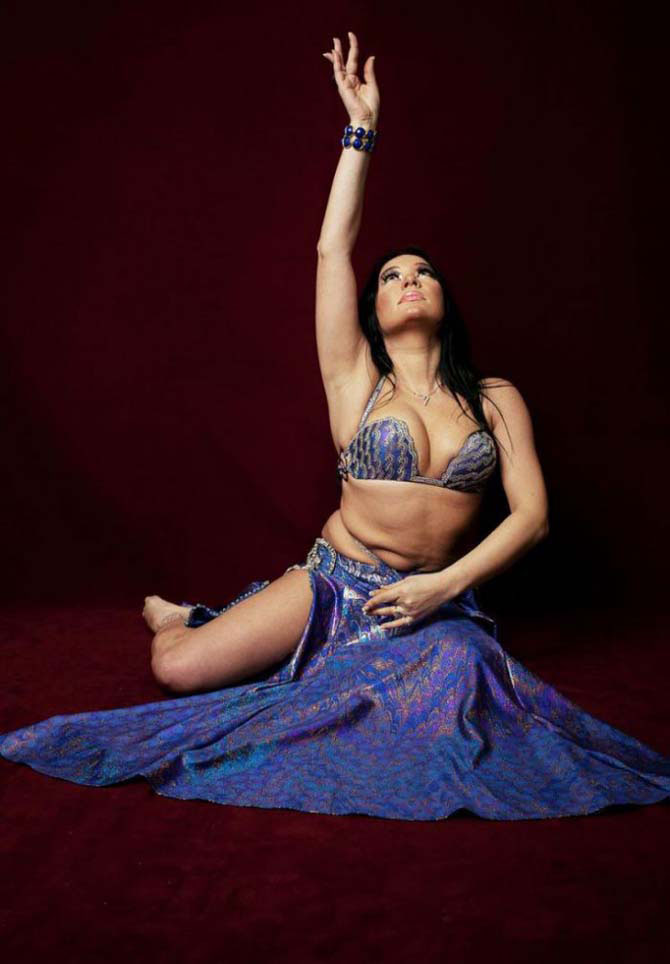 The website offers completion certificates for the belly dancers. There are paid courses available on Reed.co.uk through which students can access lethal techniques.
There are no formal qualification prerequisites to sign up for the course. All the courses are available online for convenient access. All the courses are self-paced, which means students can learn belly dance moves anytime they want.
The website offers 24/7 support to help resolve student's queries. The website offers online courses to let busy women have fun through fun dance lessons. With belly dance course, the students will master drums, shimmies, and bounce.
There are regular question and answer sessions held on the website, which helps students interact with each other. Also, it helps everyone learn conveniently. The course media of this website is accessible through multiple mediums, be it the TV or mobile phone. So, get yourself an internet connection and learn belly dance with Reed.co.uk.
Visit Website
3) EssenceBellyDance
A wide range of websites are offering belly dance lessons, but some of them are paid.
However, not everyone wants to pay for the courses. So, EssenceBellyDance.com has free belly dance tutorials to help dancing enthusiasts ace the dumps, rolls, and hip flexes.
The website offers courses for beginners, intermediates, and advanced dancers in one place. The beginner lessons will teach about posture, Maya, and siding techniques.Also, there are courses that teach the basics, and students will learn vertical and internal circles.
Through this website, you will learn how to connect with your body and make correct dance moves. Your dance moves will amaze everyone. There are sharp hip accents that can be learned from this website, promising optimal exercising sessions. Professional dancers design the lessons on this website.
The instructors have shared with practical information and knowledge with these lessons.The website offers workout sessions, in addition to dance lessons. This website will teach you to move gracefully and help instill confidence. The customer support is readily available for the students.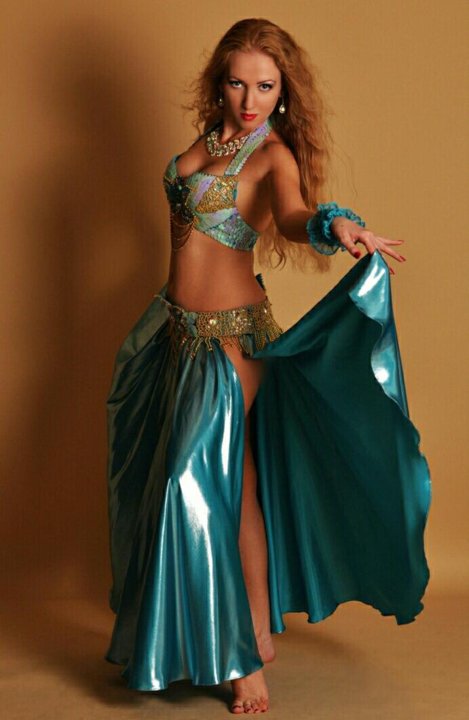 As far as the quality is concerned, all video lessons are shot with perfection. There are looping and slow-motion features available on EssenceBellyDance.com.
Visit Website
4) SuperProf
Learning belly dance can be an exciting experience, and if you want to make it more interesting, Superprof.co.uk is an amazing website. The students can select their skill level to find suitable belly dance lessons.
This website has more than 90 tutors available with practical experience in the field. The website has verified reviews that speak volumes about high-quality video lessons. The students can choose the lessons based on tutors.
The website offers private belly dance lessons to everyone who needs fun practicing. The lessons are designed to instill energy in your body. Some instructors are offering group sessions as well to offer top-notch dancing lessons.
The website teaches the art of belly dancing to everyone who likes performing arts. The students can access the wings and veils of belly dancing with this website.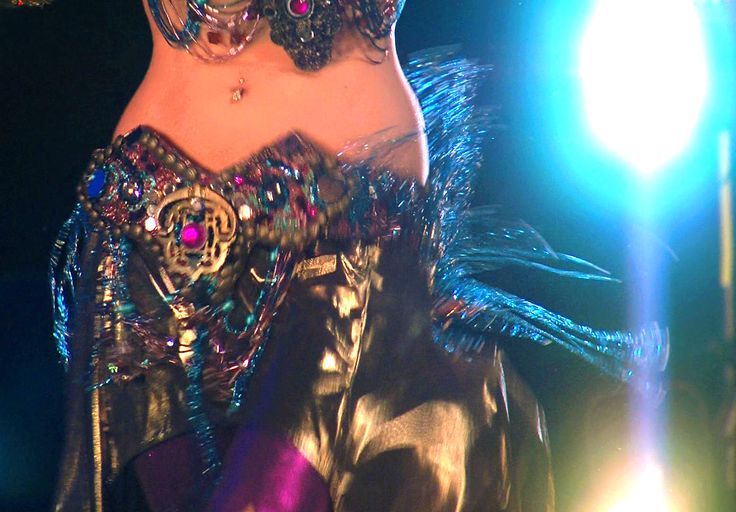 The website offers complete tutor information, so students can choose the most suitable instructors.
There are paid and free lessons available on Superprof.co.uk, catering to diverse student's needs. The students have the liberty to schedule their lessons. The students can readily interact with the instructor through the inbox. The website offers in-house video lessons, but if you want, webcam lessons are available as well.
Visit Website
5) SahiraBellyDances
For everyone who wants to learn belly dance, this platform is an amazing choice. The website is mainly focused on belly dance. The students can drill deep with this website and learn the basic belly dance moves. This website has a huge variety of belly dances for students with different needs.
The students can access muscle-building belly dance sessions to gain weight. Also, these sessions will help in toning up the muscles.There are belly dances through which students can improvise on their skills.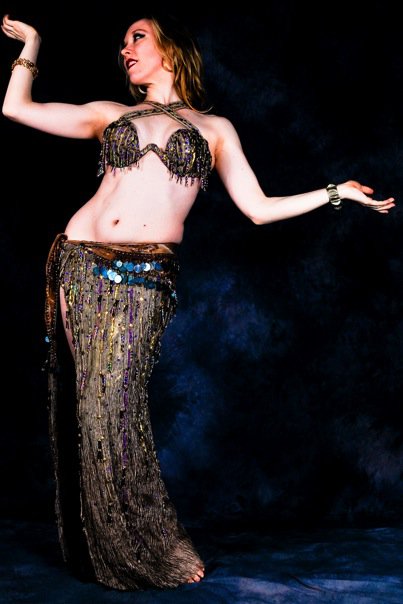 Be it the classical belly dance or combinations; this website has everything for the belly dance lovers.
All the courses on SahiraBelyDances.com are balanced, creating an optimal learning environment. For the intermediates, the website offers drills that help improve the basic skills. The website offers specialized courses that focus mainly on arm snakes and finger movements.Navigation of this website is pretty straightforward, and all courses are accessible with a matter of few clicks.
There are combination lessons available as well, helping students learn different techniques by paying for one course. SahireBellyDances.com has experienced instructors on board who are ready to share their experience and knowledge. So, take out some spare time and learn the belly moves!
Visit Website
6) BodyTempleDance
Learning the grooves and drills of belly dance is pretty easy if you choose the right platform. Multiple websites are offering belly dance lessons, but none of them promise effective results.
But BodyTempleDance.com is unique because it has high-quality online lessons available.
The website offers memberships through which students can access as many courses as they want. The membership not only provides access to the belly dance lessons but holistic courses as well.There is an intensive course on the website for students who want to learn belly dance through integrated choreography lessons.
In other words, the website will unlock the creativity and in you and help express yourself through dance moves. This makes two types of memberships offered by BodyTempleDance.com. The users can cancel the membership anytime they want. Multiple currencies are accepted for payment, providing equal opportunities to everyone.
If you have any queries, customer care support is readily available. Even more, the students can interact with instructors as well to get their doubts and questions answered. The video lessons are pretty clear and engaging. So, the website offers a very friendly experience because belly dance is supposed to be fun, right?
Visit Website
7) SantaMariaBellyDanceOnline
Online classes are different, but the teaching methodologies are more interactive with these websites.
So, SantaMariaBellyDanceOnline.com is one of the most exceptional online schools out there with belly dance lessons. The belly dance courses can be accessed anytime and from anywhere as long as you have internet access.
The video lessons are engaging and interactive. The step-by-step approach is implemented because it eases the learning experience.There are regular practice sessions that help students improve their belly dancing skills. Specialized lessons are available for the novice.
The video lessons are available on the homepage, which is free. Besides, there are paid video lessons for advanced and intermediate students who want to improve their current skills. Helen is the belly dance instructor who has created this website to help people learn belly dancing like a pro.
There are regular coaching sessions and practice drills for the optimal learning experience. Also, the website teaches you the right costume for your belly dance performance. The website offers Shining Goddess Program for ladies who want to gain insights about belly dancing and become professional dancers.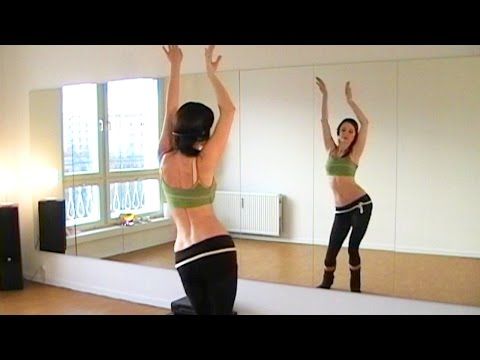 With this program, ladies can step into the professional belly dancing career and follow their passion.
Visit Website
8) StarBellyDancer
Every dancing enthusiast has dreamt of becoming the star. So, if you want to become the belly dance star, StarBellyDancer.com is the ultimate platform for you. The website offers a subscription through which students can access any course and lesson on the website.
The class timings differ, so students can choose the courses that suit their schedule (we would to see self-paced features on this amazing website!). But this website offers much more than courses and lessons.
StarBellyDancer.com has regular workshops that provide insights about belly dancing. Also, the choreography sessions focus on each movement to ensure perfect dance performance. The students will learn professional techniques with StarBellyDancer.com through precise techniques.
As far as the subscription is concerned, the website offers a three-day free trial, so students can check the legitimacy of the courses and lessons.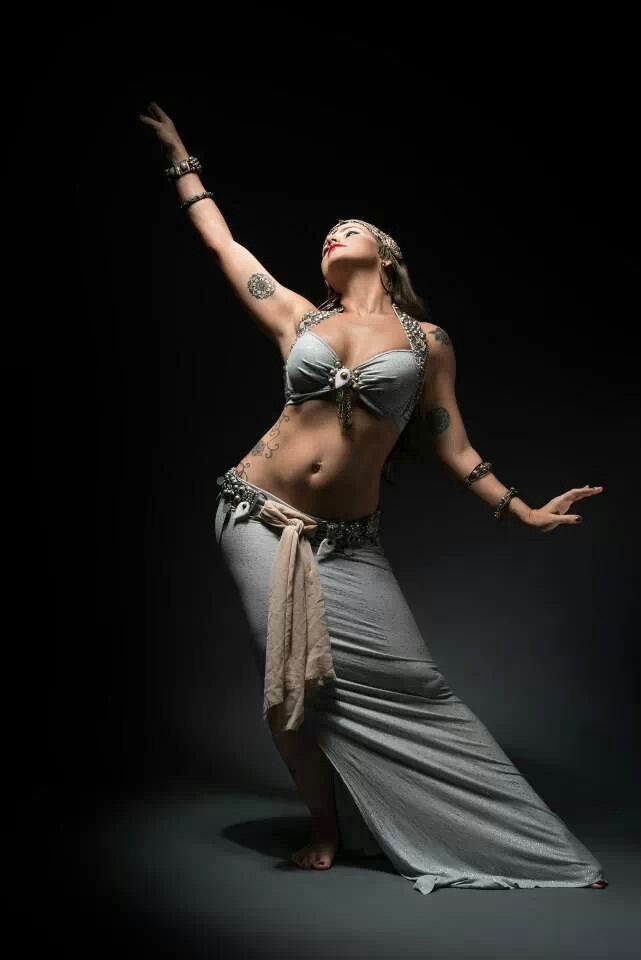 The website has a wide range of intermediate and advanced belly dancing courses. However, the beginner courses are pretty limited. But the best thing is that all lessons are accessible online.
Also, there are zero geo-restrictions, allowing students to practice from any place they want. By signing up on this website, you can get regular updates about new lessons and schedules. So, choose the desired course or drop-in class for the diverse learning experience.
Visit Website
9) SadieBellyDancer
Be it the dance lessons or fitness lessons, SadieBellyDancer.com is an integrated option. The website offers a diverse range of belly dance lessons. All students need to do is sign up using the email address and access the lessons. The website offers freedom of choice for students to choose their desired course.
It doesn't matter which course you take because this website keeps updating the lessons on monthly lessons. This regular update promises to offer high-end and advanced learning.
The website has an easy interface, making it easy to use and navigate around. The lessons are designed and instructed by Sadie. She has more than ten years of experience in teaching belly dance and conducting workshops.
She has her own YouTube channel as well through which students can gain extra help. The website has won numerous awards because courses aren't only well-built but offer promising results for the novice dancers.
With this website, students can access information about workshops and tours if they want to interact with the instructor in person. The website has a shop section through which students can buy the DVDs for extra learning material. But by signing up for the course, students can learn belly dance live with Sadie.
Visit Website
10) BellyDancer
Very few people are into belly dancing mainly because it can be difficult to learn. Belly dance seems fun (which it is), but learning is a bit complicated. However, with BellyDancer.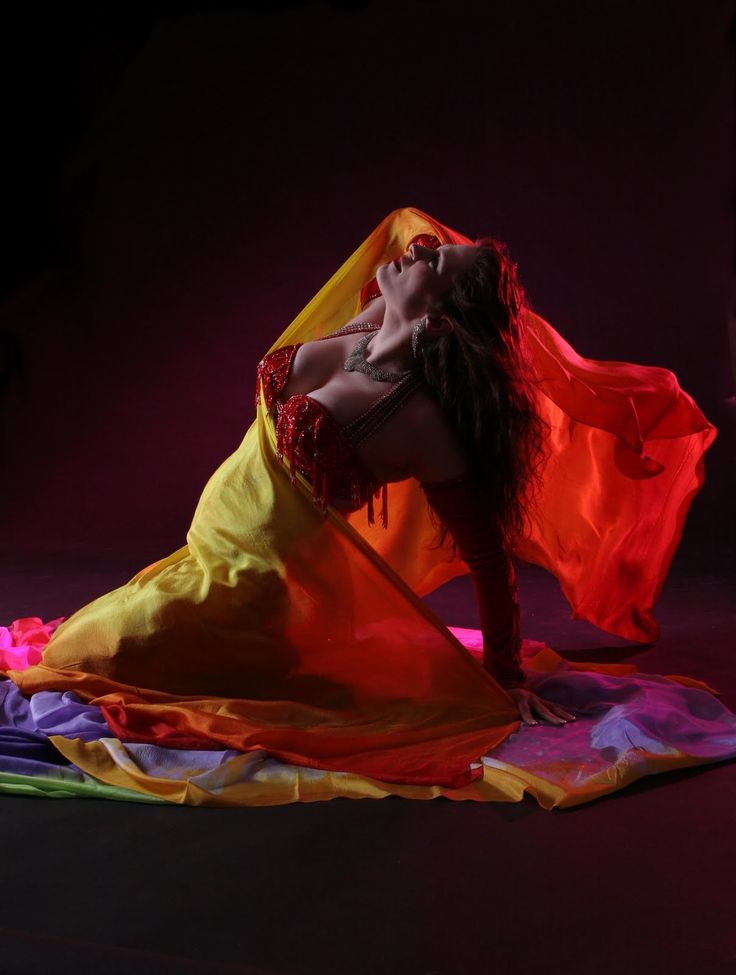 com, you will be able to learn belly dance through interactive lessons. With this website, dancing enthusiasts can instantly access the lessons.
There are no schedule restrictions because students can learn at their own pace. All students need is an internet connection, and they can learn belly dancing from anywhere they want.The website has beginner level belly dancing sessions. The beginner students can access easy to follow instructions and become the pro.
There are multiple belly dancing packages available on the website. For instance, the platinum package offers performance videos and access to the video library. In addition, there are specialized tribal style lessons that provide the real essence of belly dancing.
The website has multiple dancing experts on board to design high-quality video lessons.BellyDancer.com is an exceptional website which is offering all-time access to video lessons. The students can access lessons and courses on web-enabled devices for robust learning.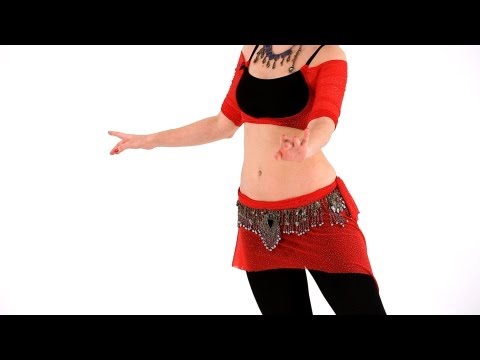 The belly dancing enthusiasts can easily purchase the course through a credit card and access the videos from the library right away.
Visit Website
11) DaturaOnline
No matter if you want customized schedules or budgets, DaturaOnline.com has multiple options. The courses are available with different styles, budgets, and timings to cater to diverse student's needs. The students can access the lessons and courses through any device as long as they connected to the internet.
The website has been offering courses since 2012, and there have been no complaints over all these years. There are no qualification requirements. As long as you have a passion for belly dance, you can access the courses. The students can buy membership and access any course that they want.
The students can find their class through the menu for easy and robust access. The website offers the "My Practice" tab through which students can keep track of their progress. Also, students can connect with other students and instructors for sharing knowledge.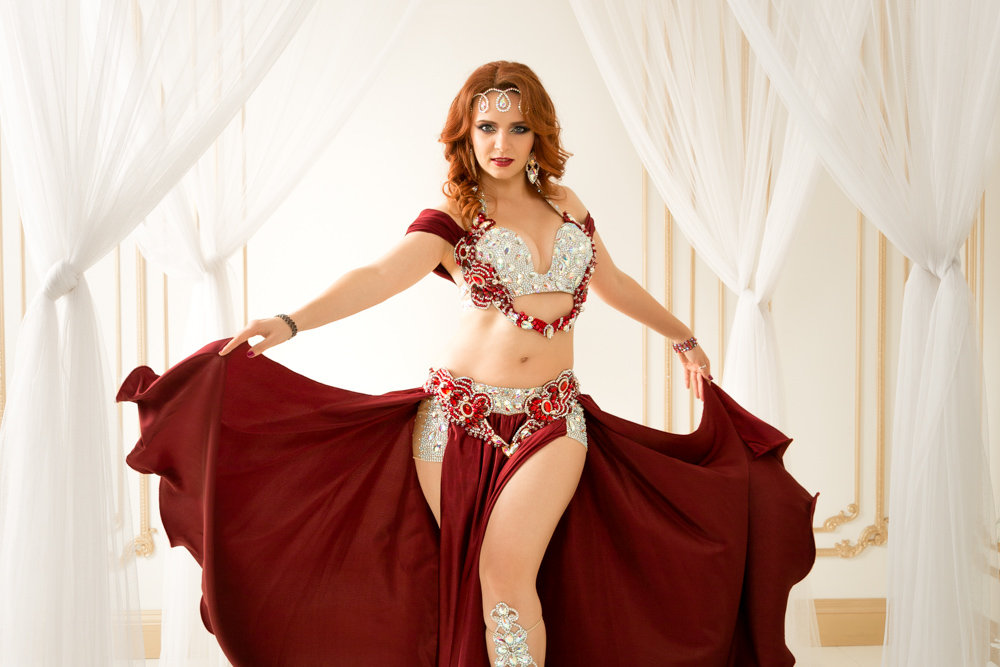 However, if someone doesn't want to buy the membership, websites offer video rental options as well. But the students who have the membership can access the library for a wide range of video lessons. The students have the liberty to hire private instructors if they want customized lessons. All in all, the website has everything a student can ask for.
Visit Website
12) BellyDanceByTava
If you want to learn belly dance online, BellyDanceByTava.com is the ultimate choice for you. The website offers live coaching lessons through which students can learn directly from Tava. These live sessions are held on Skype and are pretty interactive. The students can ask questions directly, and their questions answered.
The Skype lessons focus on the smallest of details, offering optimized belly dance lessons. This website offers personal coaching sessions. There are multiple options available, and if you are a beginner, you can take the fundamentals course to learn the basics.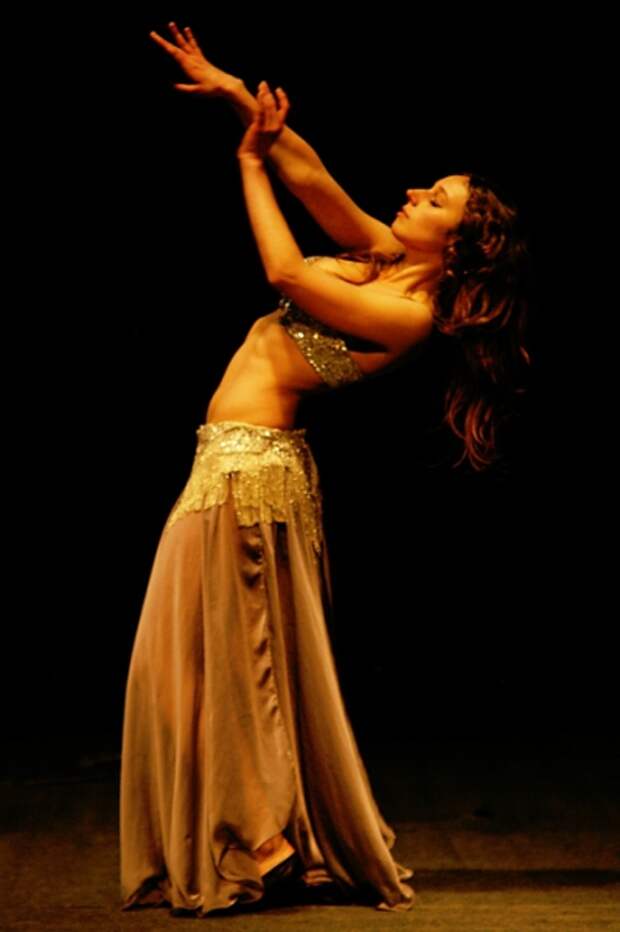 Also, the website offers floorwork, rhythms, and veil-focused video sessions. The coaching is interactive yet professional. Overall, the choreography is high-quality as well. In addition to coaching sessions, the website offers regular workshops for dancing enthusiasts.When you sign up on the website, you can buy yourself belly dance t-shirts and tank tops.
These customized shirts can be motivating for students to learn belly dance. The website subscribers can easily access the Skype sessions once they have paid the charges. Also, students are allowed to record the sessions as well for revisions. However, the website also has a library and gallery through which coaching sessions can be accessed.
Visit Website
13) HeartBeatOfBellyDance
The website got an alluring interface that captivates you with the perfect color scheme, and you feel that you are in the right place if you are looking to get the best of belly dancing. They are offering a wide range of resources, including a chance to get enrolled with Classes in Amsterdam or classes in Alkmaar.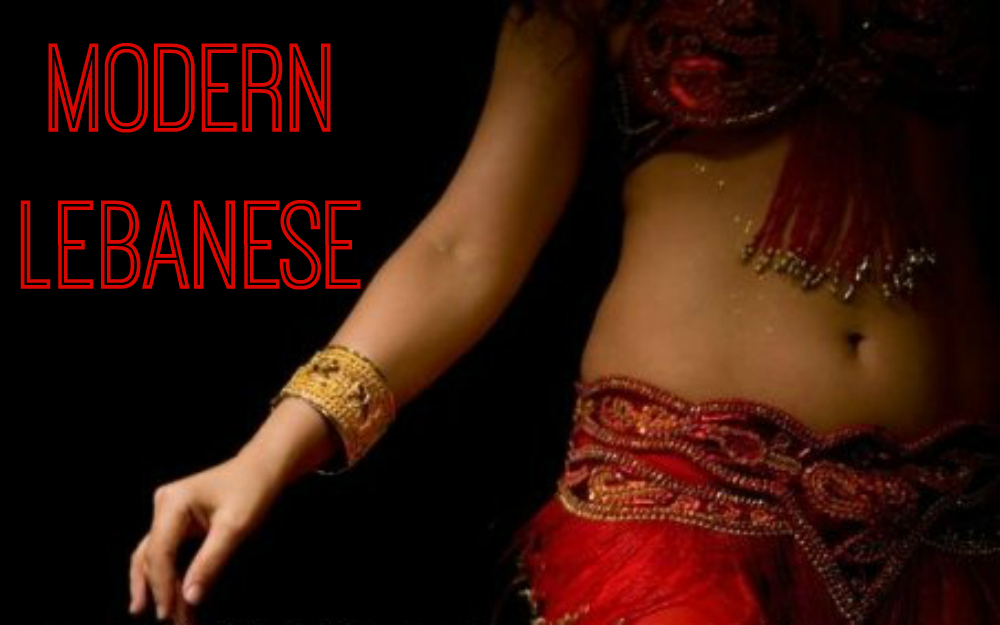 There are also several other cool features like access to popular events and studio rental options that will allow you to have all the resources you might need to perfect the art of belly dancing. Their online belly dancing classes are either live or recorded that you can choose according to your convenience.
These classes are a perfect way to help you with belly dancing if you are looking to perform, or simply want to have a better me-time. With the help of this website and their online classes, you get to know your body better and have more control over it. These classes will allow you to not only learn but interact with a highly active community that is always ready to help you.
Visit Website
14) Ansuya
Belly dancing is a subtle art that helps you bring out the best in you. This makes you feel empowered with more control over each part of your body, and you feel like you can move it the way you like it to be. Well, that is not all; belly dancing has been a part of many cultures for far longer than we can remember.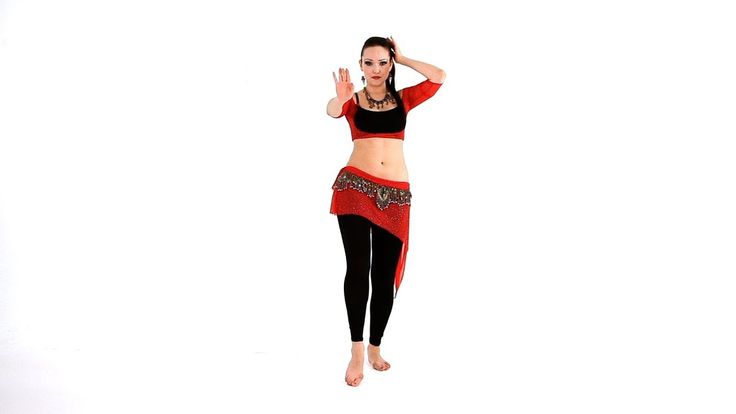 It still is being considered an art that is not easy to master but contains all the delicacies of feminine empowerment. The website got a one-page interface that is intriguing as it is filled with images and quotes that will wake the goddess inside you, and you want to have your go at the art that you have yearned for.
They got a dedicated approach towards teaching belly dance by working on a style that is tailored for you and your body needs. This way, you can have a perfect understanding and learning process that is going to enhance the belly dance experience for you.
Ansuya.com is also offering help with other resources like yoga and maintaining a healthy diet plan that will lead to a perfect belly dancing experience for you.
Visit Website
Choosing The Best Belly Dance Lesson Online
It's needless to say that belly dancing is an interesting dance form. The moves are fun yet sophisticated. So, if you are intimidated by belly dance, you can quickly learn through these websites.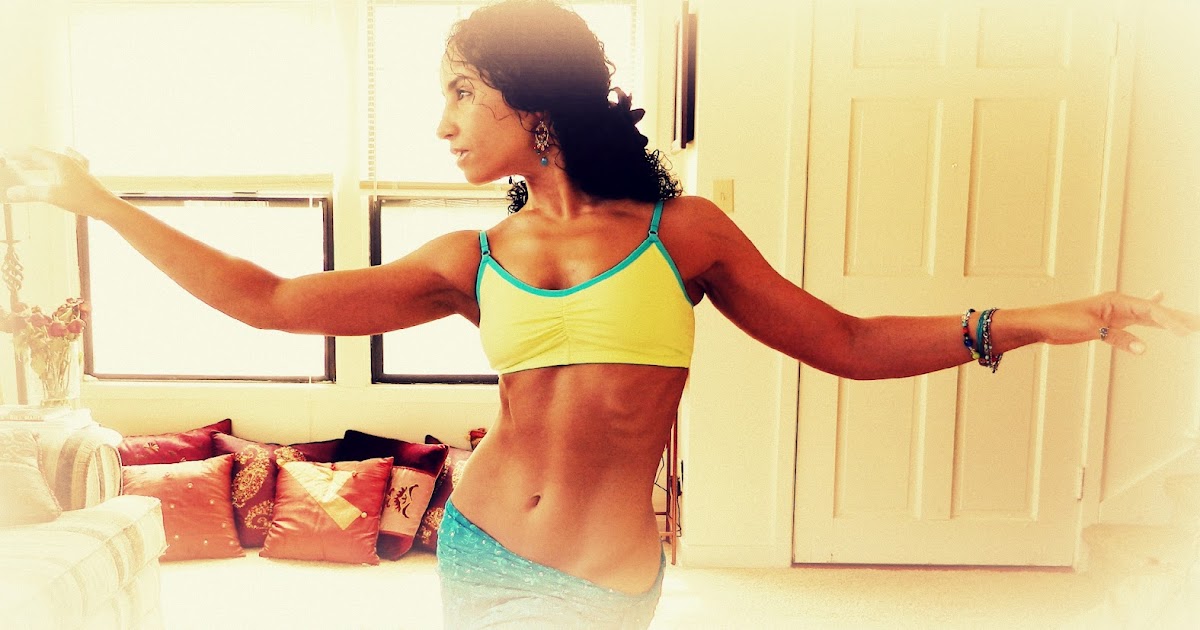 Dancing enthusiasts can learn belly dancing while gaining health benefits. So, line out your preferences and become the belly dancer as you've always dreamt!
Categories Lessons List
Learning belly dance at home - video lessons, basic rules
Sophie Shine
Muscular gymnastics specialist, medical psychologist, Сolady magazine expert
Subscribe
Reading time: 4 minutes
It is quite possible to learn belly dancing at home. We will tell COLADY about what is needed for this.
Pixabay Photo
How to start learning belly dance for beginners at home - paraphernalia and basic rules
Belly dancing requires a woman to be able to relax those muscle groups that are not involved in work at the moment. Only in this way can a dancer perform dance movements for thirty minutes.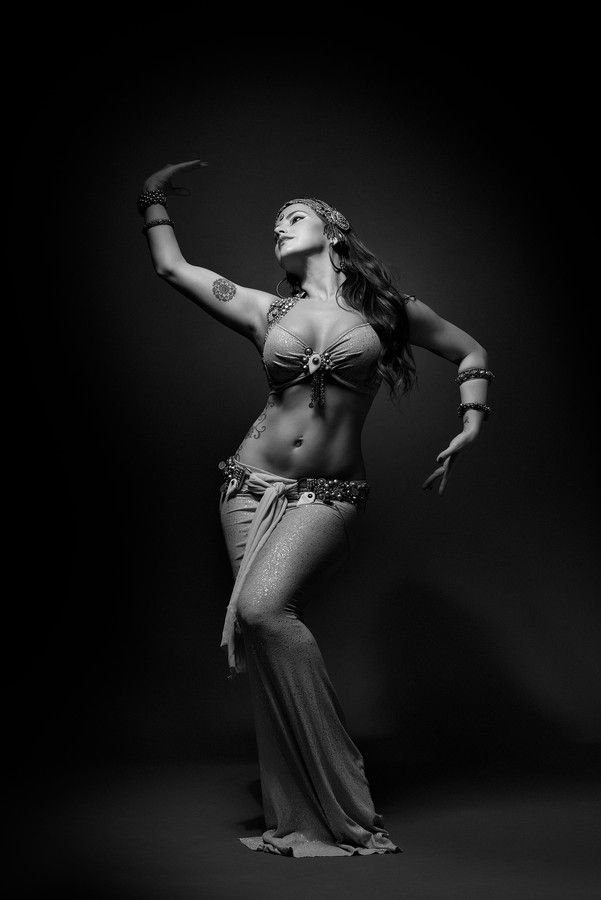 Belly dance lessons will require lady to form her own sexual image as a dancer. You can fully immerse yourself in the world of oriental dance only by creating your own image. An important role here is played by costume, jewelry and, of course, makeup. All of the above will focus on the sexuality and femininity of an oriental dancer.
In order to choose the right clothes for dancing, you should know that in the first months of the figure of a woman will change significantly . The waist will become more refined, and excess fat will disappear. It is recommended to purchase some elements of the attire for oriental dances after some time has passed.
For beginners, belly dance is better to dance in combination short top with breeches or leggings.
Later, a woman can complete her look with a loincloth with coins , which create the intended mood during training.
With regard to shoes for belly dancing, we recall that for a long time there has been a tendency to dance oriental dances barefoot, thus marking an inseparable connection with the Earth. For women who do not want to dance barefoot, can wear ballerinas, shoes or socks.
In order to harmoniously and correctly perform belly dance, a woman must be well versed in the styles of oriental dances, know their differences, and also know what costume, music and vocabulary correspond to a certain style.

Video lessons of belly dance for beginners - basic movements
Video: belly dance - first lessons
A notable element of belly dance is "rocking chair". To perform this movement, the woman must rise on tiptoe with her legs placed together, bend them slightly at the knees and mentally draw a vertical line through the navel. Along this line, you need to smoothly move your hips so that the navel remains in place. You can do dance elements up - down or forward - backward.
- in the vertical plane , put your feet together, rise to the toes and bend your knees a little. In turn, we pull up to the armpits of the thigh so that the location of the navel remains unchanged. This element of the dance can also be performed moving forward.
To perform movements in a perpendicular plane (forward - backward) we stand on a full foot, bend our knees a little. Bending the lower back as much as possible, we take the pelvis back. We lead it forward and pull the pubis to the navel. Plastically moving the hips, we describe a semicircle. The center of the circle is in the navel.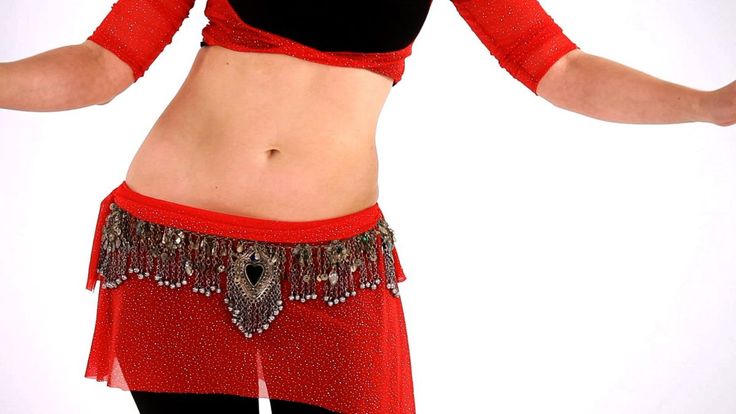 Accelerating the pace, we switch to shaking the stomach.
The next element of belly dance is "pendulum" . To perform the exercise from top to bottom, up to the armpit, we raise the right thigh, bring it to the right and lower it down, raising the left thigh to the armpit.
Pendulum from below - up is performed by bringing the right thigh further to the side. By lifting the heel off the floor, the thigh is pulled towards the armpit. Diagonally lower the right thigh, lifting the left thigh up to the armpit.
Hip circles. Don't forget - when dancing the element, you need to make sure that the back remains straight. In the horizontal plane, we mentally imagine a circle for ourselves. We strive to outline it from behind with the buttocks, bending the lower back as much as possible. In front, you need to get the pubis on the stomach as much as possible.
Reset wheels. Describe a circle and, pulling back the pelvis, perform a hip drop from top to bottom. On the following laps, the movement continues without stopping. Circles can be horizontal, vertical, large, medium and small. If you try to make circles in the frontal plane, you get a new movement.
Dance element "Wave". It should only work the hips. The upper body is immobile. To perform the element, we stand on high half-fingers, half a turn towards the viewer. In the vertical plane, we imagine a circle, the axis of which passes through the femurs. In the direction from below - forward - up - back, we try to describe it with our hips. The execution of this element is possible with advancement to the side or forward. There are several types of waves - lateral and frontal.
Do you know the art of belly dancing?
Home | Belly Dance App
Learn how to dance belly dance with the best belly dance pros in the world!
Without leaving the comfort of your home! Without the need to shift or change the mode of the day!
It's so easy!
Start TODAY!
What is the Belly Dance Academy?
Belly Dance Academy is a unique online educational application dedicated to oriental dance styles!
You will find:
85 high-definition videos with a total length of more than 1450 minutes, 20 styles of oriental dance and 51 unique original choreographies.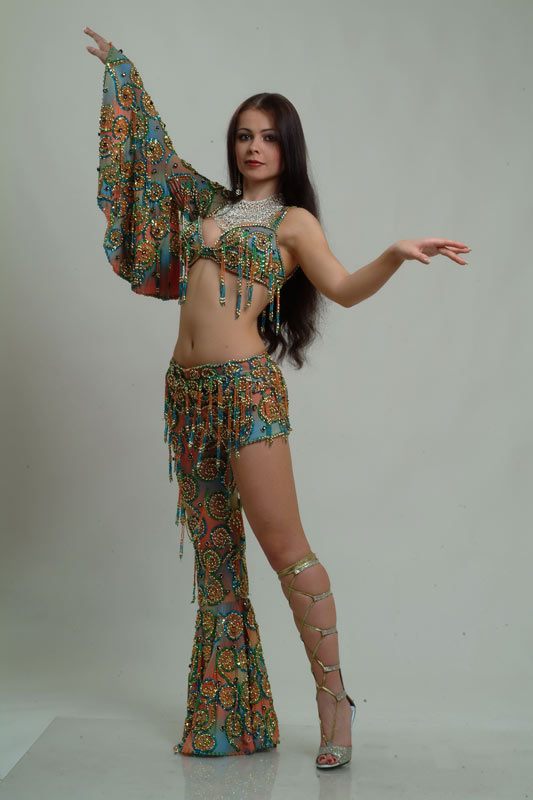 All this was created and presented exclusively for the Belly Dance Academy by the best dance instructors of the international level.
3 mastery levels for every choreographic performance!
3 years of education in your hands!
Start TODAY!
Meet the best instructors in the world!
+BONUS!
You will receive FREE training programs on the combination of Arabic tango + Arabic flamenco styles from the leading Latin American instructor Isis
+ BONUS!
Exclusive for the abdominal Academy Mohamed Kazafi presents 3 productions for men
Saidi for men
Muvashahat for men
Dance skill for men
Choreographic production and educational programs presented by dance, Estate. intensive attendance at a dance school.
Start TODAY!
Why use the Belly Dance Academy app?
You can take courses from 4 leading instructors at once
You can view the lessons at a speed that suits you
You can view the lessons any number of times without restrictions
Professional aspect - certificate of completion of the course
3
3 3 different skill levels for each choreography at Academy
Over 51 choreographies, 85 videos, 20 different styles, 1450 minutes.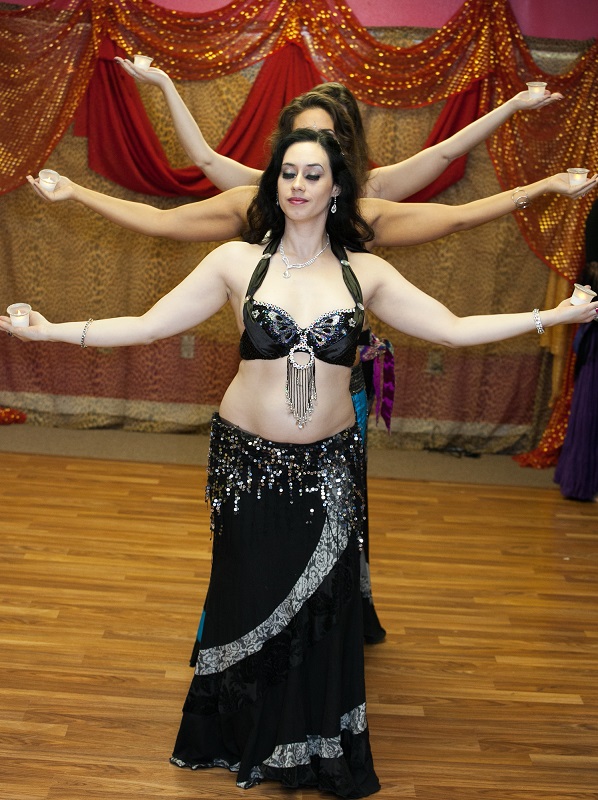 Start TODAY!
How is the training going?
Education begins with theoretical courses!
In theory courses, we teach you all the basic knowledge you need to learn each style you are interested in, including the history of dance, its origins, customs, traditional costumes. Photos and graphic materials will help you feel the artistic greatness of the knowledge that you are about to receive!
---
Basic steps!
The application is suitable not only for beginners, but also for professionals! You don't have to be an expert, but being physically fit will come in very handy.
Basic steps explained in detail/in full detail and available for printing.
---
Three levels of skills!
Introducing beginner and intermediate levels as well as a unique online master level app that will blow your mind with original choreography prepared just for you by the best instructors.
---
High fidelity tutorial videos
Tutorials use multiple graphics and videos can be projected in standard or mirror effect, depending on your needs!
You can use over 1450 minutes, 85 videos, 51 choreographies and 20 different styles of oriental dance.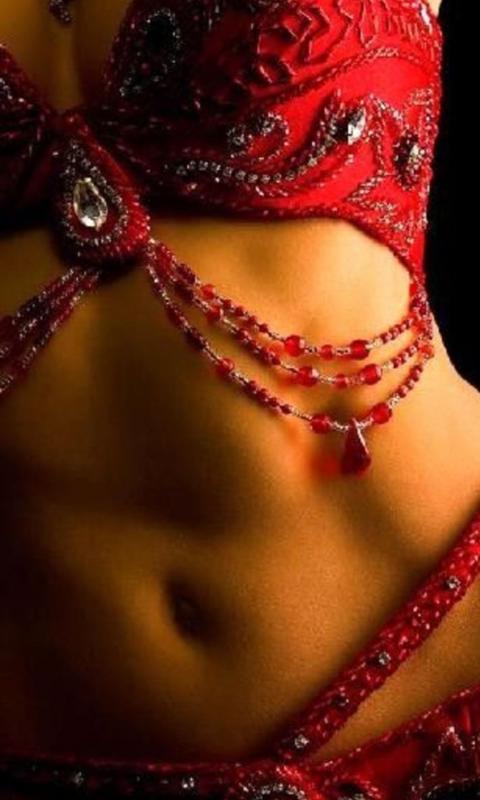 Subscribe TODAY and get all the benefits of the PRIMARY OFFER without obligation!
Start TODAY!
Only the Belly Dance Academy offers you the services of all 4 leading instructors of the world at once!
The only way to get close to an instructor of this level is to attend a dance festival or workshop, where you can pay thousands of dollars and see only ONE of them away on stage for hours, standing in a crowd of thousands of the same participants.
At Belly Dance Academy each instructor will work with you directly via your smartphone, tablet or laptop for as long as you want or need!
Start TODAY!
Start TODAY!
Everything is easy and simple!
FULL ACCESS to all lessons of the Belly Dance Academy!
TODAY: only
14.90€
Buy now!
What do you get?
Unlimited access to all lessons from 4 of the world's top instructors
Over 1450 minutes
85 HD video
51 unique original choreographic productions created and presented exclusively for the Belly Dance Academy
20 different styles
Theory courses for each choreographic production
3 mastery levels for each choreographic production
FULL
+ VIDEO BONUSE ONLY ACCESS!
BONUS 1
EXCLUSIVE for Belly Dance Academy Mohamed Kazafi presents 3 performances for men
Saidi for Men
Muwashahat for Men
Dance Mastery for Men
BONUS 2
You will receive FREE Arabic Tango + Arabic Flamenco Combination Tutorials from Top Latin American Instructor Isis
Start TODAY! For only 14.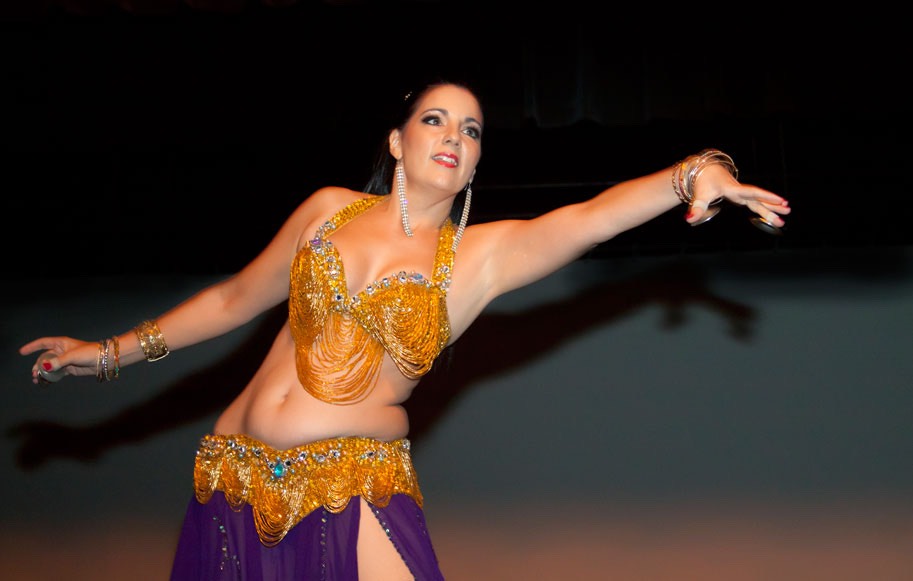 90€
Buy now!
---
Free sample
Three levels of skills!
Beginner level
At this level, all dance combinations have a low level of difficulty, similar to 5-8 months of attending dance classes. After passing this level, you will master the basic movements of the dancer!
At the beginning level, detailed instructions are provided for each step, with the ability to view each combination individually, first without music, and then with music!
As you progress through the dance combinations, the application will inform you how much you have left, and upon completion, you can watch the entire choreography using the standard viewing angle or mirror effect - whichever is more convenient for you!
---
Intermediate
Here the level of training is higher, and the dance time corresponds to 18 months of attending a dance school! After passing this level, you will feel more confident in dancing and become one step closer to the professional level.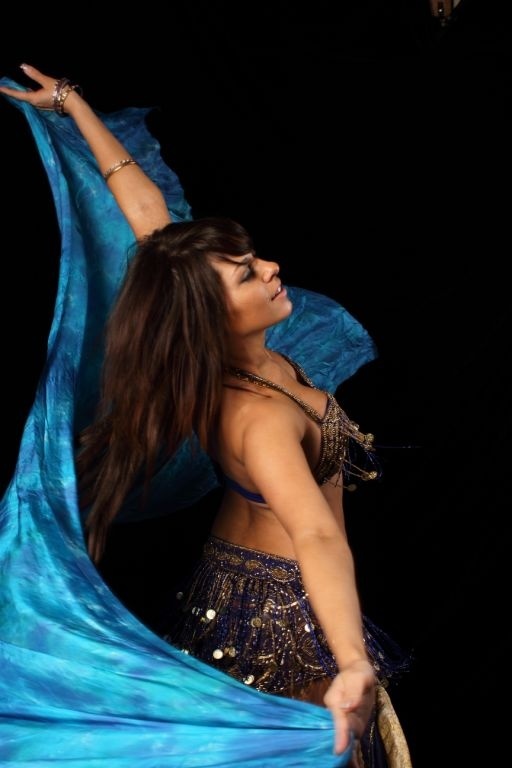 At this level, the operation of the application is the same as at the beginning
---
Master level
At this level, the standards are raised to a professional level, and the choreography is much more complicated, so after passing this level, you will dance like an instructor! In real life, such training can take from 3 to 5 years.
At this level, the work in the application is carried out in the same way as at the initial and intermediate levels.
Start TODAY!
Start TODAY!
THREE BONUSES for the first subscribers!
Bonus 2
Exclusive for the abdominal dance Academy Mohamed Kazafi presents 3 productions for men
Saidi for men
Muvashahat Dance skills for men
bonus 3
You will receive free training programs for a combination Arabic flamenco from the leading Latin American instructor Isis
Don't waste your time! And do not miss the opportunity to successfully master the technique of belly dancing!
Start TODAY!
---
Certificate of Completion
After completing all levels, you will be able to receive a printed Certificate of Completion signed by the Academy representative and all instructors in the app.