Instructions on how to do the thriller dance
Happy Halloween! Here's your step-by-step guide to the 'Thriller' dance
It's officially Mischief Night, and you know that means: pranks galore, costume-prep, spooky movie marathons, and my personal favorite pre-Halloween tradition—the Thriller dance!
If you're like me (and everyone but Michael Jackson) trying to learn the Thriller dance was tough. While there's nothing quite like mimicking the video, sometimes it helps to have a few written directions. Ready to get your zombie on? Here's a step-by-step guide to the Thriller dance–or at least, the important parts.
Pre-Dance: Spooky Lurking
If you're dancing along to the video, you're going to have some time to kill. While Vincent Price is saying, "darkness falls across the land, the midnight hour is close at hand. . ." this is your cue to walk around hauntingly. Once Michael changes into the walking dead and the beat picks up, begin the dance.
Step 1: Werewolf Marching
-To achieve Michael's signature walk, start out with short abrupt steps forward, and use your right shoulder to 'scratch an itch' in your right ear on the beat.
Do this four times (8 counts).
-Then, make your steps forward wider, and sink into them on the beats, bouncing your booty in the process. You should have your arms stiffly outstretched in front of you at low diagonals, as if trying to ward off encroaching evils. Repeat four times (another 8 counts).
-Then make your steps forward more like a shuffle: slide the feet forward a bit, push the arms up and out into a small arch, while tossing the head back. Hands should be overly werewolfish, at this point. Do this twice on both sides (8 counts).
If you're feeling confident, you can now add the following walk sequence:
-Quickly shuffle to the right twice, shuffle backwards to the left once, pop your hip to the right, grab your belt buckle, and do three pelvic thrusts.
If you aren't ready for this move, go straight from you Zombie Walk into a stationary version of Michael's famed pelvic thrust. (8 counts).
Step 2: Thriller Slide
-The base of the Thriller dance starts with a big clap in the air, with the right hip popped.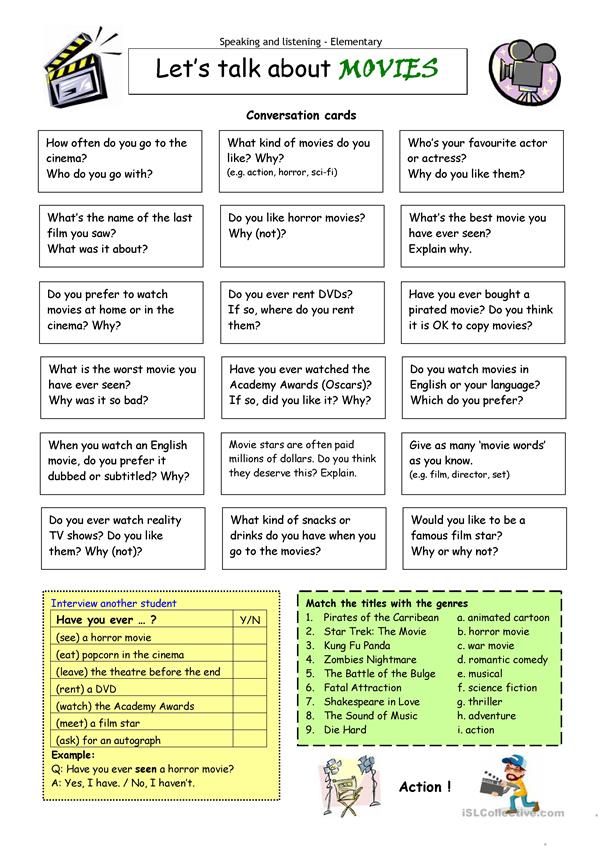 As you bring the arms down, let the right leg slide down into a Spiderman-like stance. Transition through a deep squat, then use your force to push yourself back up to standing, and into another clap in the air. Bring the arms down, shrug the shoulders, and look quickly to the right. Repeat on the left side. (This should take about 8 counts for each side, but keep the beat of the music).
Step 3: Evil Scurry
-You're then going to gleefully shuffle off to find your next meal, as you have now fully transitioned from werewolf-ish creature to flesh-craving zombie. For the technical folks, the steps should go left, right, left-left-left, right, left, right-right-right. Hands are, of course, out in front of you like the undead. (Do this 8 counts and come to a stop).
Step 4: Zombie Shuffle (Chorus! Hang with me folks, because it's about to get serious.)
The 'zombie shuffle' is the root of the thriller dance.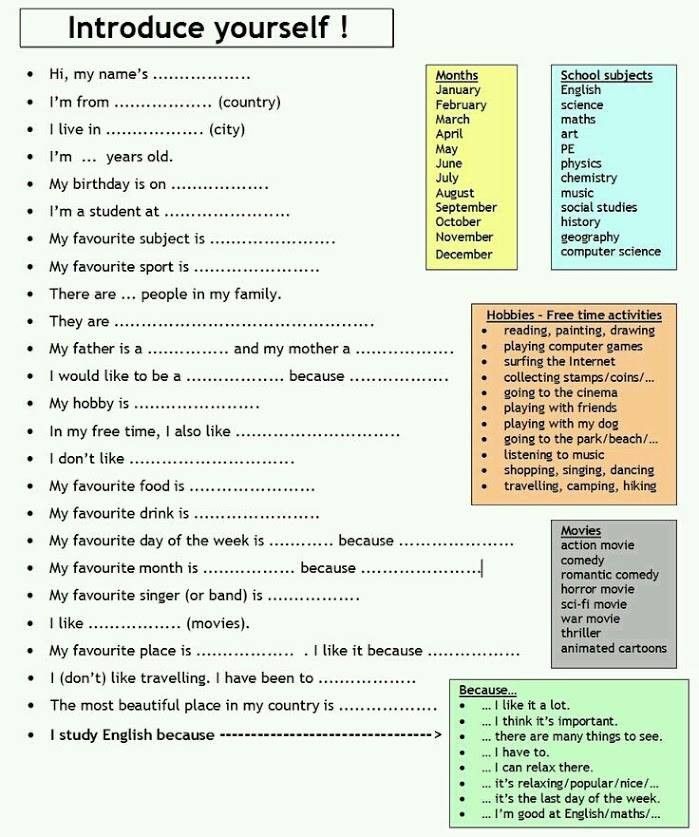 Learn this sequence, and you'll be dancing to "'Cause this is THRILLLLLLLERRRRR!" all night long.
-Turn to the right and, with your zombie hands up, rock back and forth to the right for 4 counts, then switch sides and do it to the left for 1 count.
Step back on the right foot, and lean and shake to the right. Drag the left foot to the right foot, reach the right arm out (presumably to grab a human snack), then do the move back on the left side.
-Then, turn to the side, raise the arms up in iconic Thriller creature fashion and walk 3 counts in one direction. Then quickly alternate your zombie hands to the opposite side and back again, then change directions and repeat the move. (This should take 10 counts, so try to make it as fluid as possible).
-From here, plant your feet, swing the arms up above and around you in a big, sweeping motion, then mummy shake down to a flat back, then up again (feet don't move).
Step 5: Monster Crawl
From here, crouch down to a squat, plant the hands on the knees, and pivot in a circle around the right foot, allowing the left foot to drag behind for 7 counts.
On the 8th count, look back over your shoulder. Then, staying in a low squat, Monster Crawl forward with the hands on the knees for 8 counts.
After this, walk forward like the undead for 16 counts, then repeat the Thriller slide, the Zombie Shuffle, and the Monster Crawl a bunch of times like you know what you're doing! Congrats, girl! You're like, basically MJ's backup dancer. . .
Happy Halloween!
(Images via gifsoup, youtube)
Why we love to dance Thriller — MyCharleston
As Halloween approaches, the soundtrack to Michael Jackson's Thriller will soon be heard blaring out of dance studios worldwide. So why do we still get such a thrill from dancing Thriller?
Jackson's Thriller routine is famously recognisable all over the world and is still learnt by thousands of people young and old. For me the magic of Thriller is that the dance routine is quite easy to learn. Like many great pieces of work it is simple and yet dynamic to watch.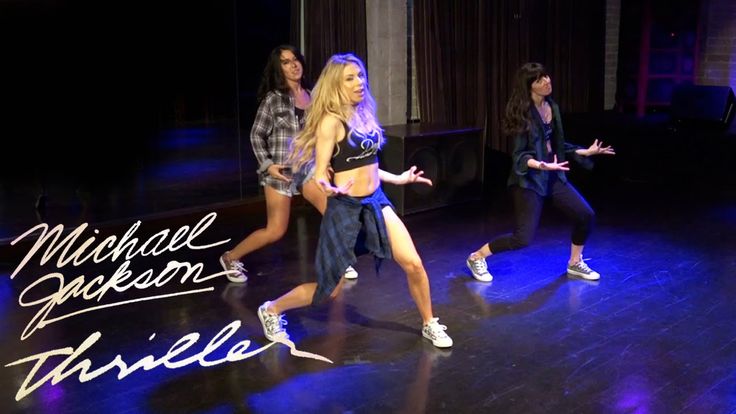 But the real magic is that the dancers take on the character of a zombie. This is so liberating because the pressure to look cool and stylish as a dancer is gone. In fact, you need to look decidedly stiff as you begin the routine with a zombie styled walk accented with a head twitch.
The routine contains a number of simple Zombie walks which are so effective that I still remember how spellbound I was when I first saw it in 1983. Back then music videos were a new genre and Thriller took this medium to a new level, with dancing, costumes and a narrative. Thriller has a Shakespearian quality to it as it presents a story, within a story – within a story. The inspiration came from the film An American Werewolf in London. Whilst the song and the video have stood the test of time, it is the dance routine which everyone watches and wants to learn.  
The Choreographer was Michael Peters, nicknamed 'The Gran Varones', his work includes Broadways acclaimed musical Dreamgirls and the film Sister Act.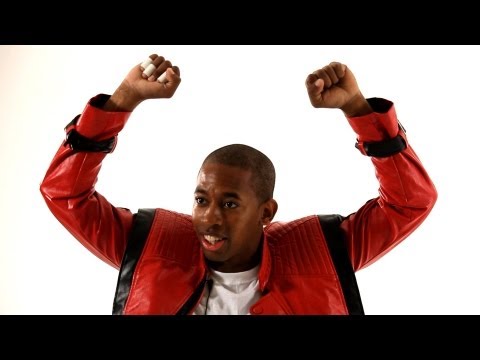 However, Peters is most famous for his work on music videos where he collaborated with artist such as Donna Summer, Lionel Richie, Diana Ross and of course Michael Jackson. Speaking about his experience of working with Michael Peters, Jackson said;
" It was a delicate thing to work on because I remember my original approach was, 'How do you make zombies and monsters dance without it being comical?' So I said, 'We have to do just the right kind of movement so it doesn't become something that you laugh at.' But it just has to take it to another level. So I got in a room with Michael Peters, and he and I together kind of imagined how these zombies move by making faces in the mirror. I used to come to rehearsal sometimes with monster makeup on, and I loved doing that. So he and I collaborated and we both choreographed the piece and I thought it should start like that kind of thing and go into this jazzy kind of step, you know. Kind of gruesome things like that, not too much ballet or whatever.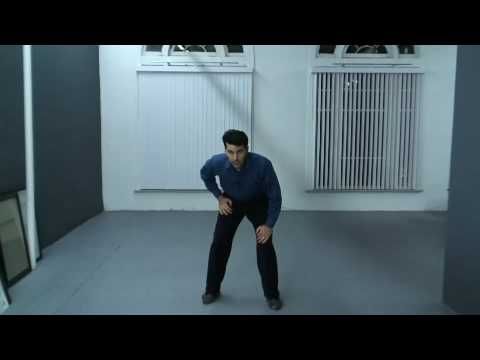 " -Michael Jackson
The dance talent of Jackson himself is what really brings this dance piece to life – forgive the pun! His perfect execution of each move is made even more incredible when you discover that he had no formal training and was entirely self-taught. He believed "the greatest education in the world is watching the masters at work." He himself learnt by watching classic entertainers such as Gene Kelly, Bob Fosse, and Charlie Chaplin. Michael had a strong work ethic and practiced endlessly until he could pop, lock, and moonwalk at a level unseen by the world.
Michael Jackson's dancing has always inspired me and in my interpretation of the Thriller routine I have tried to include simple moves, which look effective. The starting point in the workshop is to discover your 'Inner Zombie' with some travel moves. This is then developed into a move which I call 'Zombie climbs through a window' I love this move because you get to engage your imagination and be playful.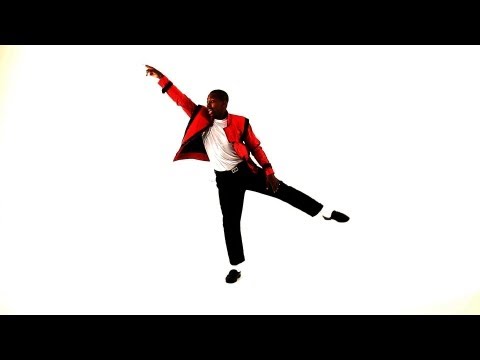 The routine has some of the most iconic moves including everyone's favourite - Zombie with Monster Hands! This is when the Zombies cross lines with a side to side walking move.  It's one of those moves which just feels good when you dance it. It's also one of the most iconic moves from the video, so there is a real sense of achievement when people master this one.  We end the routine with Jackson's classic move in which his finger points to the sky as he sings 'Ow' then we all melt to the ground in a Zombie pile up.
The dance workshop is open to a range of abilities whether you are a beginner adult dancer or experienced, the focus is on being playful and having fun. We would definitely encourage you to dress up so we can really get into the spirit of things, and if you are up for it you can take part in the video at the end of the class. If you want to bring children, we would love to have them but do contact us before booking so we can check it is suitable for their age and dance level.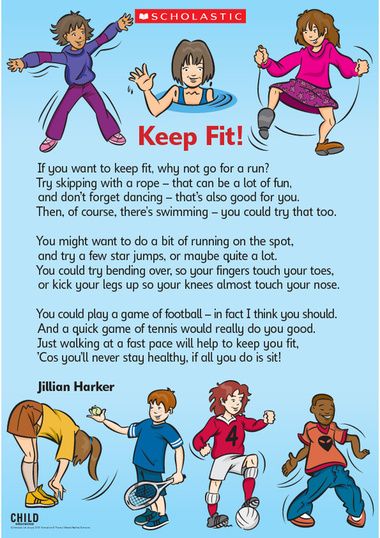 The Thriller dance workshop is taking place on Halloween weekend. We are running two dance classes so you can learn online or join us in the dance studio.  All the details are below and a link so you can book your space and join us for the 'Thrill' of your life! Wa, ha, ha!
Online Zoom Workshop, Friday 29th October, 6.30pm - 7.30pm
In-studio Workshop, Saturday 30th October 2-4pm, Brighton University dance studios
7 tips for those who want to learn how to dance
September 9, 2020 Reno5 A life
Dancing is a great way to make friends with your body and gain self-confidence. And yes, they can be mastered at any age.
1. Choose your style
The idea here is the same as for sports: if you secretly hate yoga or iron exercises, you are unlikely to go to workouts week after week. To achieve noticeable progress in dancing, a beginner will have to practice a lot and regularly, so it's better not to torture yourself and choose a direction that really ignites.
nine0003
You can focus on the music that you like - you need to catch the drive from movements to it. It is music that forms the style of dance and its energy, so decide what is closer to you: for example, funk lovers should try popping or locking, folk fans may like Irish dancing, and if you respect jazz, swing and everything like that, take a closer look at lindy hop.
Another criterion is the nature of the movements. Some are closer to dynamic, as in hip-hop, others are smooth and sensual - for this in tango. There are also health restrictions to consider. So, twerk is not suitable if there are problems with the lumbar spine, with sore knees it is better not to get involved in shuffle, and it will be difficult for an aged person to master house. nine0003
2. Set a goal
Photo: Iakov Filimonov / Shutterstock
You can start dancing at any age, but it's important to keep in mind why you started it in the first place. It is perhaps too bold to expect that in half a year of classes it will be possible to reach the level of international dance championships from scratch.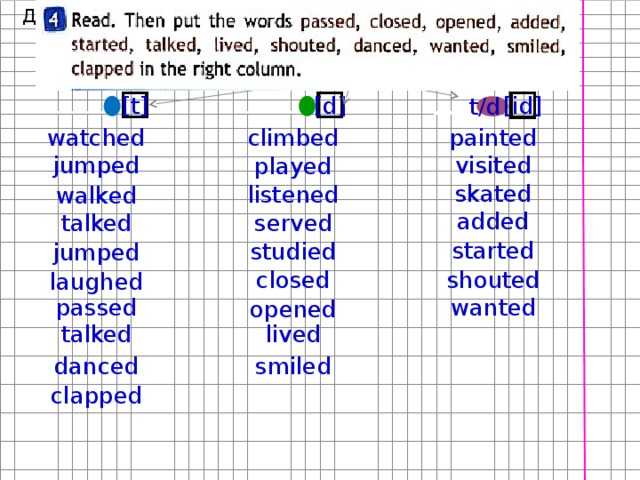 But if you want to try dancing in order to develop plasticity and learn to feel the body better, great, go ahead.
Don't expect everything to work out the first time. When you learn from scratch, difficulties are absolutely normal, the main thing is not to score in classes. Over time, both the correct posture and a beautiful gait will be developed, and as a bonus you will also get self-confidence - with freedom of movement, freedom from complexes will come. nine0003
3. Don't give up on sports
Some dances in themselves make for a good workout. A vigorous shuffle will replace cardio, and a break can give a load to almost all muscle groups. And yet, without preparation, it will not be easy. A more or less good stretch is needed in any type of dance, and, for example, strong arms and strong abdominal and back muscles are also useful for pole dancing. You can combine dancing with strength exercises, but you need to give the body time to recover and not plan classes in a row, but allocate at least a day of rest between them.
nine0003
And don't forget to warm up before dancing. So that the training does not end with an injury, the muscles and joints need to be prepared for the load. You can allocate 10–15 minutes for a warm-up, it should include simple articular gymnastics (at least elementary rotational movements of the shoulders and knees), tilts and dynamic stretching.
4. Take some lessons from a trainer
Especially if you have never danced before. Those with experience can learn new styles at home with video tutorials, but that's because they already know how to control their bodies. Beginners are unlikely to succeed, but disappointment in themselves and demotivation are guaranteed - if you can't repeat elementary movements, then there's no point in doing it. nine0003
Nothing really strange here. Without preparation, it is difficult to just take it and start moving freely. At least the basic elements are better to master under the guidance of a pro, and when you feel that you are coping, supplement these lessons with home workouts.
5. Learn something new in every class
When you repeat the same set of exercises and movements over and over again, classes turn into a good way to pass your free time, only you can forget about progress. Acquaintance with new elements is the same mandatory part of any workout as a warm-up. It doesn't matter if you work with a mentor or on your own. nine0003
Do not immediately try to copy cool dancers. First, study the basic movements, then try to combine them into bundles until you hone them to automatism, and then experiment and improvise, creating something new based on familiar elements.
6. Record yourself on video
It is not necessary to record the entire workout from the warm-up, it is enough to record only those moments with which you have problems. These can be separate movements or bundles that are not given in any way. Review the video and, if possible, objectively assess what is wrong: perhaps there are technical problems that are difficult to notice in the process.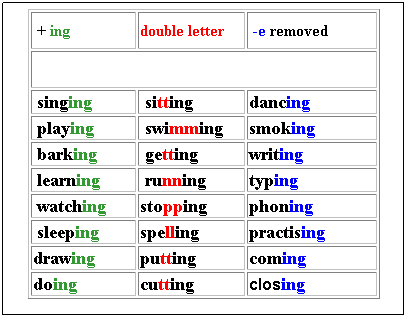 When you understand what's wrong, try to repeat the movement and record it on video again - and so on until you achieve a good result. nine0003
This approach will help you find errors and track progress. You can not even limit yourself to memorized ligaments, but improvise - then see how it looks from the outside.
7. Find like-minded people
Photo: Iakov Filimonov / Shutterstock
If you need an extra reason not to miss classes, then meeting new people can be a good motivation. It is easier here for those who train in a group. Often the dance school becomes the center of a close-knit community, where people come not only for the sake of classes, but also just to spend time together at dance parties. nine0003
Finally, the more partners around, the more experience. Do not limit yourself to dancers of your level of training and practice with those who are stronger or weaker than you. In the first case, you will be able to improve your skills, and in the second, you will try yourself as a coach - this, by the way, is a good way to learn to take more initiative and understand the very principle of movement in dance, and not just memorize the alternation of chords.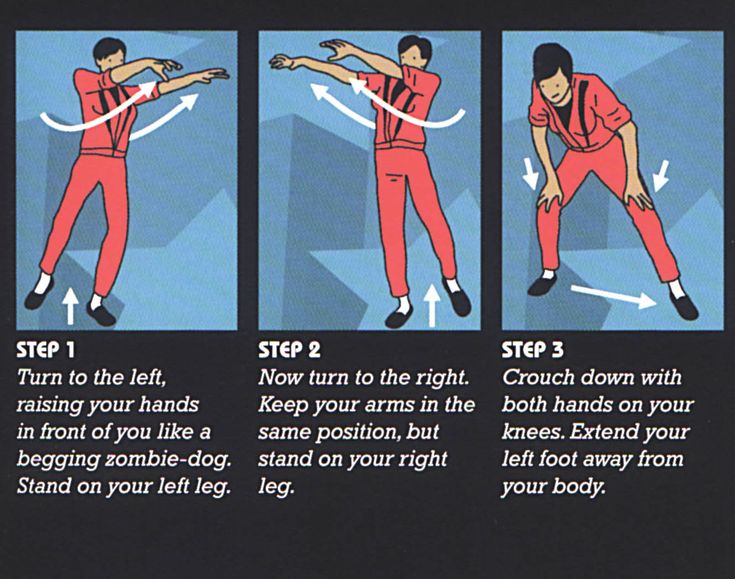 Stay fit and connected with the OPPO Watch. They have two powerful processors, a bright AMOLED display, 1 GB of RAM and 8 GB of internal memory, Bluetooth, Wi-Fi and NFC modules. And more than 90 training modes, including those designed specifically for ORRO. Work out cooler with music, you can listen to it in streaming services or download tracks to the memory of your watch.
If you want to enjoy clear sound, the OPPO ENCO W31 Wireless Headphones are for you. Two-level noise reduction system, easy operation and stable connection will make listening to music and talking on the phone as comfortable as possible.
Show smart watch and headphones! nine0002 Read also 🧐
How to learn how to dance the shuffle
How to learn street dancing without leaving your home
Zumba is a fun way to lose weight for those who love dancing
15 films about dancing for those who have been sitting idle
April 28, 2020 Likbez Cinema
The characters in these paintings show the wonders of owning their own bodies.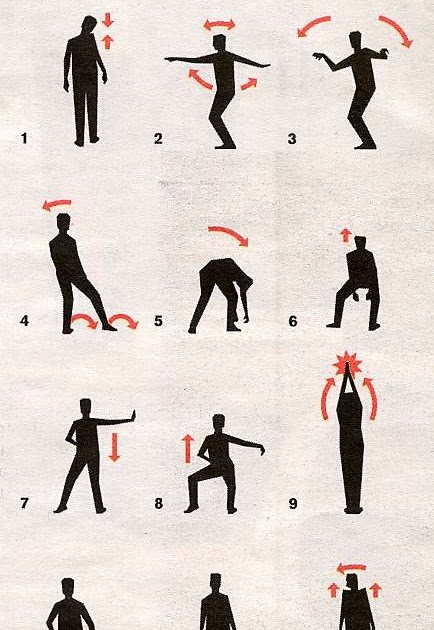 15. Magic Mike
Magic Mike
USA, 2012.
Comedy, melodrama.
Duration: 110 minutes.
IMDb: 6.1.
A young man named Mike works part-time at a construction site, but his main income comes from male striptease. One day the hero meets 19‑year-old Adam and helps him get a job at the club where he works. At the same time, Mike dreams of opening his own handmade furniture production startup.
The film is partly based on episodes from the reckless youth of Channing Tatum, who had a chance to work as a stripper in his youth. The actor even acted as one of the producers and invested his own money in the project.
Watch on iTunes →
14. Flashdance
Flashdance
USA, 1983.
Musical melodrama.
Duration: 95 minutes.
IMDb: 6.2.
Aspiring girl Alex Owens works as a welder by day and performs exotic dances at night. The heroine dreams of studying at a dance academy, and one day a handsome man appears in her life, ready to help.
Critics smashed The Flash to smithereens, but nevertheless, the picture won popular love, and the final solo performance of the main character was firmly included in the number of cult movie scenes. Tribute to the film was given by singers Geri Halliwell and Jennifer Lopez in music videos for the songs It's Raining Men and I'm Glad. The latter reproduces The Flash in great detail, from costumes and choreography to shooting angles. nine0003
Watch on iTunes →
Watch on Google Play →
Musical melodrama.
Duration: 112 minutes.
IMDb: 6.2.
Still from the film "The Last Dance Behind Me"
A young ballerina Sarah moves to live with her father in Chicago in a disadvantaged "black" quarter after a tragedy occurs in her family.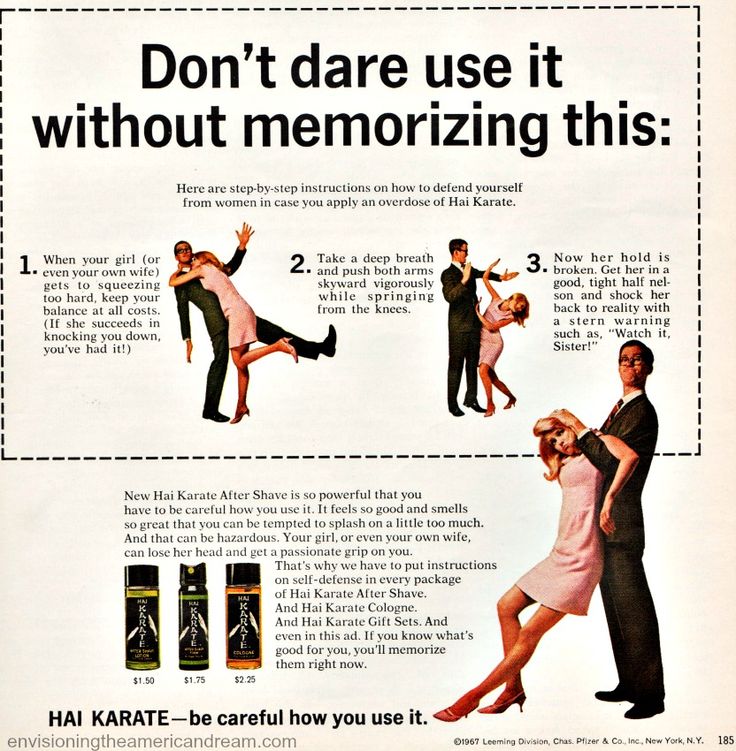 There, the girl meets a handsome African American, Derek Reynolds, who teaches her all the tricks of hip-hop. During hard training, young people themselves do not notice how they fall in love with each other. nine0003
The film is not limited to beautifully staged dance scenes - it enters the territory of social drama, showing the contact of two dissimilar worlds and revealing, as always, the topic of racial prejudice.
Reading now 🔥
Top 25 puzzle movies for real scholars
12. Burlesque
Burlesque
USA, 2010.
Musical melodrama.
Duration: 119 minutes.
IMDb: 6.4.
Waitress Ali travels to Los Angeles in search of her fortune and discovers the Burlesque cabaret. Now the heroine needs to convince his co-owner Tess to give her a chance to try herself on stage.
The project was developed for the sake of Christina Aguilera, for whom this role was the debut. But besides her, there is a living legend of cinema and music here - the singer Cher. At the same time, the musical numbers of the film skillfully echo other representatives of the genre, including "Showgirls" by Paul Verhoeven and "Cabaret" by Bob Fosse. nine0003
View on iTunes →
View on Google Play →
11 Step Up
Step Up
USA
Musical melodrama.
Duration: 104 minutes.
IMDb: 6.5.
Street dancer Tyler Gage does not know where to apply his talent. After a hooligan prank, the court sentences the hero to forced labor at an art school. There he meets a girl who opens his eyes to the world around him. nine0003
A dance melodrama in the spirit of Romeo and Juliet made Channing Tatum a star and captivated the youth.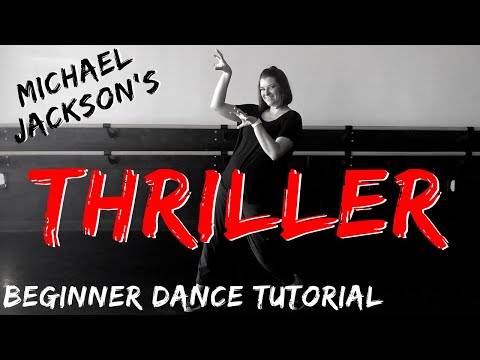 Then the picture grew to a full-fledged franchise, but without the participation of Tatum (the actor only appeared briefly in the second part).
Watch on iTunes →
Watch on Google Play →
10. Ema: Dance of Passion
Ema
Chile, 2019
Drama.
Duration: 107 minutes.
IMDb: 6.7.
Still from the film "Ema: Dance of Passion"
Dancer Ema and her beloved choreographer Gaston give their adopted son back to the orphanage. After that, the heroine goes into all serious trouble: she sleeps with the new foster parents of the child and goes out into the street to dance reggaeton.
Most of Pablo Larraín's films are devoted to the history of Chile, and "Ema" also had political motives. In addition to them, there are also beautiful dance numbers, and rather provocative erotic scenes.
Watch on iTunes →
Watch on Google Play →
9. Proscenium
Center Stage
USA, 2000.
Teen drama.
Duration: 115 minutes.
IMDb: 6.7.
In the story, several talented and ambitious students must perform in front of important people from the ballet community. Therefore, the heroes need to prepare with all their might, because the result will definitely affect their future.
Proscenium features professional dancers and ballet dancers (including Avatar and Guardians of the Galaxy star Zoë Saldana, for whom it was her debut on the big screen). So the film turned out to be as realistic as possible. At the same time, the dance scenes are staged in it very effectively. nine0003
View on iTunes →
View on Google Play →
8. Saturday Night Fever
Saturday Night Fever
Musical melodrama.
Duration: 118 minutes.
IMDb: 6.8.

Anthony Manero, a young Italian-American, lives with his parents in Brooklyn and works in a small hardware store. However, the only thing he wants to do in life is dancing. nine0003

"Saturday Night Fever" collected an incredible box office, the songs of the Bee Gees sounded in the film dictated fashion in disco-pop music for a long time, and the image of John Travolta had a lot of influence on young Americans of that time.

Watch on iTunes →
Watch on Google Play →
7. Suspiria
Suspiria
Italy, USA
Horror, thriller.
Duration: 152 minutes.
IMDb: 6.8.
A still from the film "Suspiria"

Young American dancer Susie Bannion comes to Germany to enter the famous ballet school. But something sinister is going on there: the teachers of the institution are witches and worship the ancient goddesses.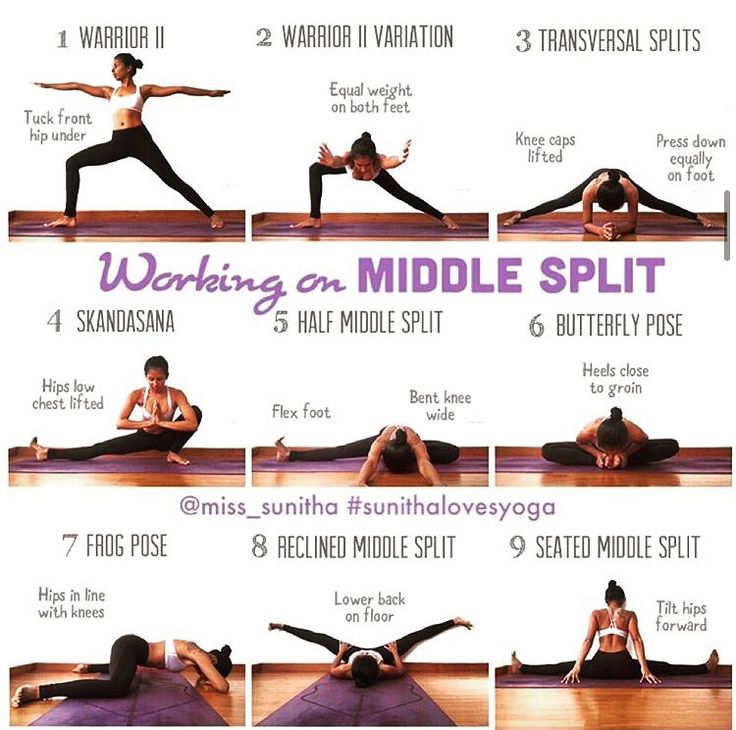 The film by Luca Guadagnino is based on the 1977 film of the same name by director Dario Argento, but the films have almost nothing in common with each other, with the exception of some characters and the beginning of the plot. The new version turned out to be much more bloody, and the dances were turned into a cruel to the point of insanity and at the same time a bewitching spectacle. nine0003

Watch on iTunes →
Watch on Google Play →
6. Dirty Dancing
Melodrama.
Duration: 100 minutes.
IMDb: 7.0.

Seventeen-year-old Baby arrives at a remote boarding house where wealthy guests are entertained by professional dancers, among whom the prettiest is Johnny Castle. Looking at him, Baby firmly decides to learn how to dance, and gradually tender feelings arise between the girl and Johnny. nine0003

"Dirty Dancing" was originally conceived as a low-budget film, but in the end the film was a resounding success around the world, and the song (I've Had) The Time of My Life is still considered one of the most romantic songs.
Watch on iTunes →
Watch on Google Play →
5. Girl
Girl
Belgium, Netherlands
Drama.
Duration: 105 minutes.
IMDb: 7.2.
Lara, a transgender ballerina, is getting ready for her gender reassignment surgery and is studying at a dance school at the same time. All this is hard for the heroine: she is taciturn, withdrawn, anxious and constantly torturing her own body.

The painting has been accused of promoting unhealthy practices and setting a bad example for transgender teenagers. Nevertheless, the provocative film took the prize in the Un Certain Regard program of the Cannes Film Festival and many other awards around the world. Critics unanimously noted the amazing performance of the young dancer Victor Polster, who played the main role. nine0003

Watch on iTunes →
Watch on Google Play →
Tragicomedy.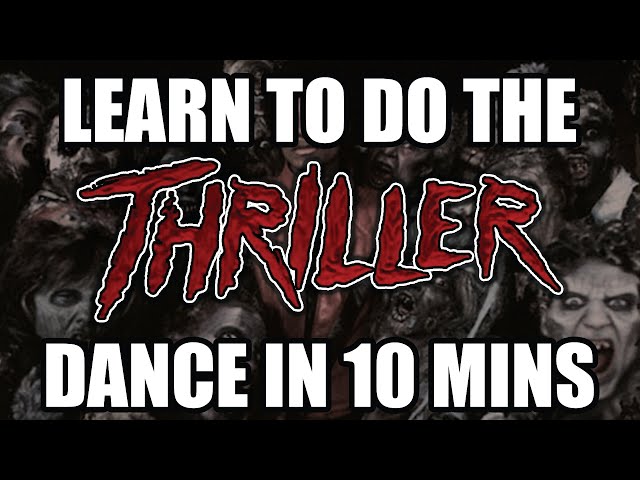 Duration: 88 minutes.
IMDb: 7.2.
A still from the movie "Male Striptease"

Six steelworking friends lose their jobs, but they can't find a new one. Then one of them comes up with a brilliant idea: instead of living on welfare and feeling sorry for himself, organize his own erotic show for women. Only now the heroes cannot boast of an excellent figure or knowledge of choreography. nine0003

Don't judge Peter Cattaneo's film by its title: audiences expecting a rock-hard comedy will be disappointed. But those who love restrained British humor, on the contrary, will be very happy. At least the fact that she once received 12 nominations for the BAFTA award speaks about the level of the picture, of which she won four.

View on iTunes →
View on Google Play →
3. Billy Elliot
Billy Elliot
United Kingdom nine0058
Drama.
Duration: 110 minutes.
IMDb: 7.7.
Boy Billy Elliot from a small mining town takes up ballet instead of boxing. The problem is that the father and elder brother of the hero consider dancing to be a deed unworthy of a man.

The main role in the film was played by the talented debutant actor Jamie Bell, who managed to bypass more than two thousand competitors in the casting, and the film itself has many juicy and incendiary musical moments. Not surprisingly, Billy Elliot was nominated for many important film awards around the world, and later grew into a musical of the same name. nine0003
2. Shall we dance?
Shall we dansu?
Japan, 1996.
Romantic comedy, melodrama.
Duration: 136 minutes.
IMDb: 7.7.
A modest Japanese employee notices a pretty stranger in the window.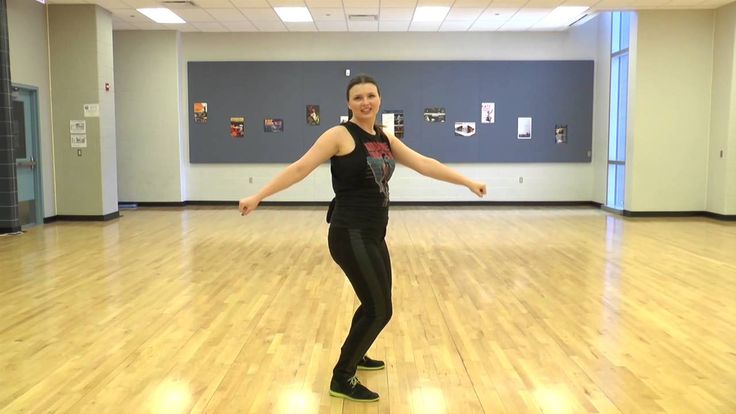 It turns out that the woman runs a ballroom dance studio. The hero decides to enroll there, after which a series of comical and melodramatic events follow.

The picture of the Japanese director Masayuki Suo made a splash in his homeland. Some time later, a Hollywood remake of the same name was released, which looked rather strange outside the national cultural context. The fact is that in Japan, ballroom dancing is considered a very compromising hobby, which cannot be said about the United States at all. nine0003
1. Black Swan
Black Swan
USA, 2010.
Drama, psychological thriller.
Duration: 103 minutes.
IMDb: 8.0.
A still from the film "The Black Swan"

A young ballerina Nina gets a leading role in the forthcoming production of "Swan Lake". But the girl lacks relaxedness and self-confidence, and the manic desire for creative perfection only hinders her. The most unpleasant thing is that a competitor suddenly appears, capable of taking away all the parties from the heroine.