Take the lead teach me how to dance lyrics
00- CHE'NELLE (TAKE THE LEAD TEACH ME HOW TO DANCE LYRICS
Could you, could you, could you teach me?
Could you, could you, could you teach me?

Straight Up
Do you have rhythm underneath your feet?
Does the beat flow through that fine body?
Do you enjoy sweatin' all on me?

Did you just bust that move freestylin'?
Do you do much choreographin'?
Your wildin' out,boy,great timin'
I like a man who can dance

Show me how you shake it, twist it like you're breakin'
Pop it like your bones are dislocatin'
Grind me like you're h____, turn me 'round slowly
Drop me to the floor, pull me up again, honey

Show me how you shake it, twist it like you're breakin'
Pop it like your bones are dislocatin'
Grind me like you're h____, turn me 'round slowly
Drop me to the floor, pull me up again, honey

You rockin' it, swingin' it, bangin' it
Teach me how to
Step and flow, how to roll, boy, if you
Teach me how to dance

Could you, could you, could you teach me?
Could you, could you, could you teach me?

Excuse me while i check out your style
You move so good, all i could do is sigh
You're makin' me start to fantasize

Is it true if a guy can really move
They use it just as good in the bedroom?
Oops, didn't mean to come across so rude, ooh

Show me how you shake it, twist it like you're breakin'
Pop it like your bones are dislocatin'
Grind me like you're h____, turn me 'round slowly
Drop me to the floor, pull me up again, honey

Show me how you shake it, twist it like you're breakin'
Pop it like your bones are dislocatin'
Grind me like you're h____, turn me 'round slowly
Drop me to the floor, pull me up again, honey

You rockin' it, swingin' it, bangin' it
Teach me how to
Step and flow, how to roll, boy, if you
Teach me how to dance

Could you, could you, could you teach me?
Teach me how to
Could you, could you, could you teach me?
Teach me how to dance

Let me get your number please
I don't care if there's a fee
Book me now, i really need
You to teach me how to dance

We can keep it strictly business
One on one, I'll bring a witness
I just wanna work on my fitness
So teach me

You rockin' it, swingin' it, bangin' it
Teach me how to
Step and flow, how to roll, boy, if you
Teach me how to dance

Could you, could you, could you teach me?
Teach me how to
Could you, could you, could you teach me?
Teach me how to dance

Right, that was too much, man
That was too much.
♫

See also:
JustSomeLyrics
125
125.57
Das Beste Aus Der DDR Frank Schöbel / Wie Ein Stern Lyrics
1w.Flo Rida ft. T-Pain Low Lyrics

80 Father-Daughter Dance Songs for a Sentimental Moment
Wedding Ideas & Advice
Wedding Music
These songs will commemorate the special relationship you share with your dad.
By
Alyssa Wells
Alyssa Wells
Alyssa Wells was a digital editor and web producer at Brides for three years, and she has been contributing to the publication since 2012. 
Brides's Editorial Guidelines
Updated on 10/28/22
Photo by Joel Serrato
Few wedding moments are more touching than the father-daughter dance. Traditionally, it's the second dance of the wedding, immediately following the first dance between the newlyweds. Of course, if there's another special person in your life whom you see as a father figure, you can share your special moment with them instead (this could be the person who gives you away if you choose to uphold that custom).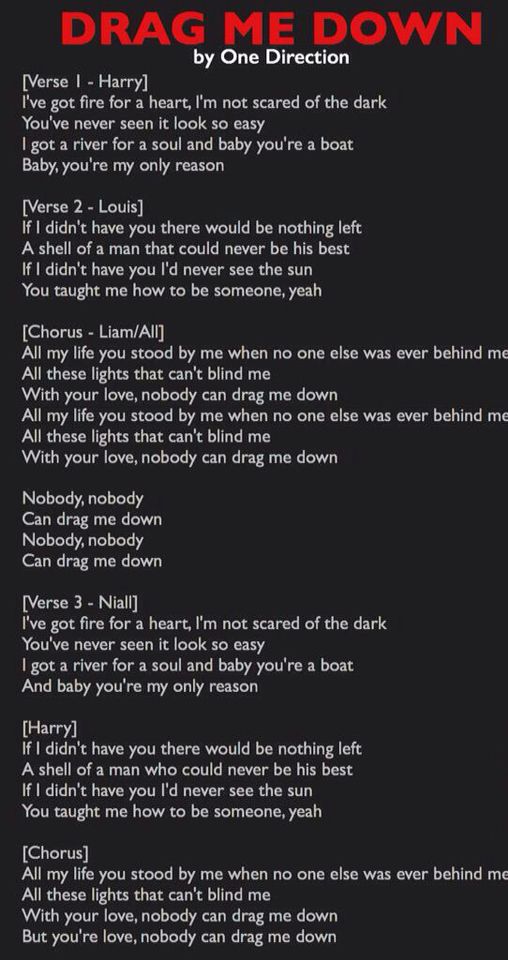 You want to pick a song that really speaks to your emotions, but finding the perfect choice among the endless options out there can be tricky. So, to help you choose the perfect tune for your tender moment with dad, we've compiled 80 of the best father-daughter dance songs out there.
If you don't know where to start, pick a genre you both love first, and search within that category of music. There's bound to be a song that fits the bill.
01 of 80
"Sweet Pea," by Amos Lee
Lyrics of Love: "Sweet pea/Apple of my eye/Don't know when and I don't know why/You're the only reason I keep on coming home"
02 of 80
"How Sweet It Is," by James Taylor
Lyrics of Love: "I close my eyes at night/Wondering where would I be without you in my life/Everything I did was just a bore/Everywhere I went it seems I'd been there before/But you brighten up for me all of my days"
03 of 80
"Father's Eyes," by Amy Grant
Lyrics of Love: "When people look inside my life, I want to hear them say/She's got her father's eyes/Her father's eyes/Eyes that find the good in things/When good is not around"
04 of 80
"Times of Your Life," by Paul Anka
Lyrics of Love: "The seasons are passing one by one/So gather moments while you may/Collect the dreams you dream today/Remember, will you remember/The times of your life?"
05 of 80
"Unforgettable," by Natalie Cole and Nat King Cole
Lyrics of Love: "Unforgettable in every way/And forever more/That's how you'll stay/That's why, darling, it's incredible/That someone so unforgettable/Thinks that I am unforgettable, too"
06 of 80
"The Way You Look Tonight," by Frank Sinatra
Lyrics of Love: "Someday, when I'm awfully low/When the world is cold/I will feel a glow just thinking of you/And the way you look tonight/Yes, you're lovely, with your smile so warm"
07 of 80
"Butterfly Kisses," by Bob Carlisle
Lyrics of Love: "All the precious time/Oh like the wind, when the years go by/Precious butterfly/Spread your wings and fly/She'll change her name today/She'll make a promise/And I'll give her away"
08 of 80
"Father and Daughter," by Paul Simon
Lyrics of Love: "I'm gonna watch you shine/Gonna watch you grow/Gonna paint a sign/So you always know/As long as one and one is two/There could never be a father/Love his daughter more than I love you"
09 of 80
"Forever Young," by Rod Stewart
Lyrics of Love: "And when you fin'lly fly away, I'll be hoping that I served you well/For all the wisdom of a lifetime, no one can ever tell/But whatever road you choose, I'm right behind you win or lose"
10 of 80
"What a Wonderful World," by Louis Armstrong
Lyrics of Love: "I see trees of green, red roses, too/I see them bloom for me and you/And I think to myself what a wonderful world"
11 of 80
"You Are the Sunshine of My Life," by Stevie Wonder
Lyrics of Love: "You are the sunshine of my life/That's why I'll always be around/You are the apple of my eye/Forever you'll stay in my heart"
12 of 80
"Daughter," by Loudon Wainwright III
Lyrics of Love: "Everything I say/She takes to heart/Everything she takes/She takes apart/That's my daughter in the water/Every time she fell I caught her/Every time she fell"
13 of 80
"My Girl," by The Temptations
Lyrics of Love: "I've got sunshine on a cloudy day/When it's cold outside I've got the month of May/Well I guess you'd say/What can make me feel this way?/My girl/Talkin' 'bout my girl"
14 of 80
"I Loved Her First," by Heartland
Lyrics of Love: "From the first breath she breathed/When she first smiled at me/I knew the love of a father runs deep/And I prayed that she'd find you someday/But it's still hard to give her away/I loved her first"
15 of 80
"Brown Eyed Girl," by Van Morrison
Lyrics of Love: "So hard to find my way/Now that I'm all on my own/I saw you just the other day/My, how you have grown/Cast my memory back there, Lord"
16 of 80
"Cinderella," by Steven Curtis Chapman
Lyrics of Love: "Oh, I will dance with Cinderella/I don't wanna miss even one song/'Cause all too soon the clock will strike midnight/And she'll be gone"
17 of 80
"I Turn to You," by Christina Aguilera
Lyrics of Love: "For a shield from the storm, for a friend, for a love to keep me safe and warm, I turn to you/For the strength to be strong, for the will to carry on/For everything you do, for everything that's true, I turn to you"
18 of 80
"Sweet Child O' Mine," by Guns N' Roses
Lyrics of Love: "She's got a smile it seems to me/Reminds me of childhood memories/Where everything/Was as fresh as the bright blue sky/Now and then when I see her face/She takes me away to that special place"
19 of 80
"When My Little Girl Is Smiling," by The Drifters
Lyrics of Love: "When my little girl is smiling/There's nothing more I can say/I see those big bright eyes/And then I realize/That girl is gonna get her way"
20 of 80
"Lean on Me," by Bill Withers
Lyrics of Love: "Lean on me, when you're not strong/And I'll be your friend/I'll help you carry on/For it won't be long/'Til I'm gonna need/Somebody to lean on"
21 of 80
"Dance With My Father," by Luther Vandross
Lyrics of Love: "If I could get another chance/Another walk/Another dance with him/I'd play a song that would never ever end/How I'd love love love/To dance with my father again"
22 of 80
"Have I Told You Lately," by Rod Stewart
Lyrics of Love: "Have I told you lately that I love you?/Have I told you there's no one else above you?/Fill my heart with gladness, take away all my sadness/Ease my troubles, that's what you do"
23 of 80
"Wildflowers," by Tom Petty
Lyrics of Love: "You belong among the wildflowers/You belong somewhere close to me/Far away from your trouble and worries/You belong somewhere you feel free"
24 of 80
"Changes," by Ozzy Osbourne and Kelly Osbourne
Lyrics of Love: "We've shared the years/We've shared each day/I love you daddy/But I found my way"
25 of 80
"Lullabye (Goodnight, My Angel)," by Billy Joel
Lyrics of Love: "Goodnight my angel, now it's time to dream/And dream how wonderful your life will be/Someday your child may cry, and if you sing this lullaby/Then in your heart there will always be a part of me"
26 of 80
"Michelle," by the Beatles
Lyrics of Love: "I love you, I love you, I love you/That's all I want to say/Until I find a way/I will say the only words I know that you'll understand/Michelle, ma belle"
27 of 80
"My Little Girl," by Tim McGraw
Lyrics of Love: "I turned around and you've almost grown/Sometimes when you're asleep/I whisper I love you in the moonlight at your door/As I walk away, I hear you say/Daddy love you more"
28 of 80
"Not While I'm Around," by Kat Jennings and Angela Lansbury
Lyrics of Love: "No one's gonna hurt you, no one's gonna dare/Others can desert you, not to worry, whistle and I'll be there"
29 of 80
"Oh! My Papa," by Eddie Fisher
Lyrics of Love: "No one could be so gentle and so lovable/Oh, my pa-pa, he always understood/Gone are the days when he could take me on his knee/And with a smile he'd change my tears to laughter"
30 of 80
"Over the Rainbow/What a Wonderful World," by Israel "IZ" Kamakawiwo'ole
Lyrics of Love: "Somewhere over the rainbow/Way up high/And the dreams that you dream of/Once in a lullaby"
31 of 80
"The Long and Winding Road," by The Beatles
Lyrics of Love: "The long and winding road/That leads to your door/Will never disappear/I've seen that road before/It always leads me here/Leads me to your door"
32 of 80
"There Goes My Life," by Kenny Chesney
Lyrics of Love: "Sleep tight, blue eyes and bouncing curls/He smiles/There goes my life/There goes my future my everything/I love you, daddy goodnight/There goes my life"
33 of 80
"When You Need Me," by Bruce Springsteen
Lyrics of Love: "When you need me call my name/'Cause without you my life just wouldn't be the same/If you want me come sunny skies or rain/When you need me just call my name"
34 of 80
"I Got You Babe," by Sonny & Cher
Lyrics of Love: "Don't let them say your hair's too long/'Cause I don't care, with you I can't go wrong/Then put your little hand in mine/There ain't no hill or mountain we can't climb"
35 of 80
"You Are So Beautiful," by Joe Cocker
Lyrics of Love: "You are so beautiful/To me/You are so beautiful/To me/Can't you see/You're everything I hoped for/You're everything I need/You are so beautiful/To me"
36 of 80
"(They Long to Be) Close to You," by the Carpenters
Lyrics of Love: "On the day that you were born the angels got together/And decided to create a dream come true/So they sprinkled moon dust in your hair of gold and starlight in your eyes of blue"
37 of 80
"A Wink and a Smile," by Harry Connick Jr.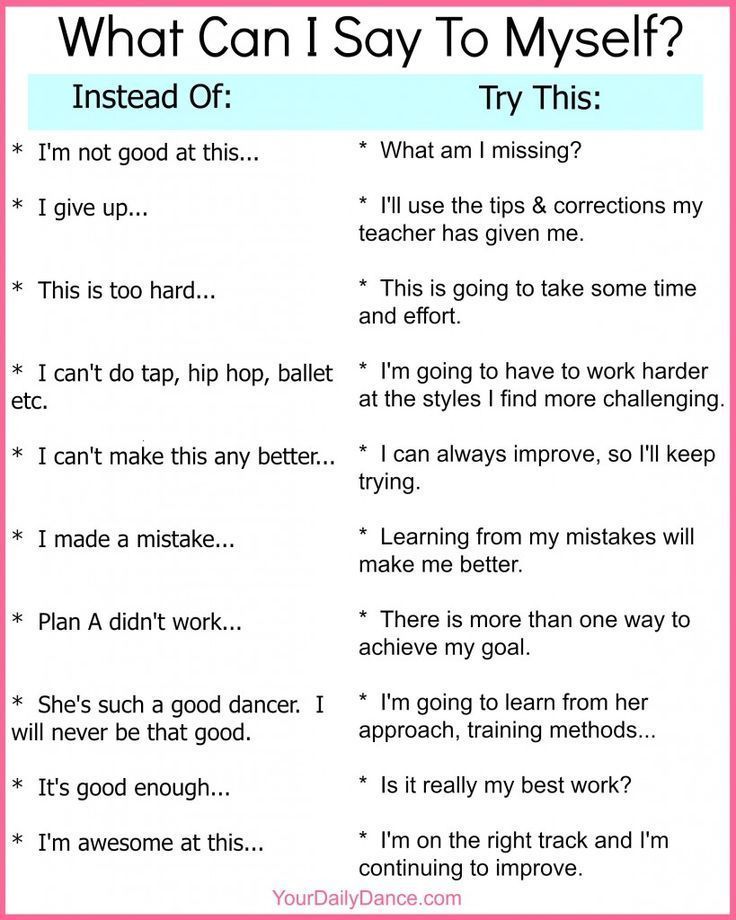 Lyrics of Love: "Just the sound of your voice/The light in your eyes/We're so far away from yesterday/Together, with a wink and a smile"
38 of 80
"Isn't She Lovely," by Stevie Wonder
Lyrics of Love: "Isn't she lovely?/Isn't she wonderful?/Isn't she precious?/Less than one-minute old/I never thought through love/We'd be making one as lovely as she/But isn't she lovely made from love?"
39 of 80
"Scarlet Begonias," by the Grateful Dead
Lyrics of Love: "Ain't nothing wrong with the way she moves/Scarlet begonias or a touch of the blues/And there's nothing wrong with the look that's in her eyes/Had to learn the hard way to let her pass by"
40 of 80
"Always, in All Ways," by Kenny Loggins
Lyrics of Love: "I thought you'd always be daddy's child/And suddenly you were grown/Now that you're on your own/If ever you feel alone/I'll be there beside you/For always, in all ways"
41 of 80
"The Best Day," by Taylor Swift
Lyrics of Love: "And now I know why all the trees change in the fall/I know you were on my side/Even when I was wrong/And I love you for giving me your eyes/Staying back and watching me shine"
42 of 80
"Constellations," by Jack Johnson
Lyrics of Love: "It was just another night with the sunset and/The moonrise not so far behind/To give us just enough light/To lay down underneath the stars listening to Papa's translations of the stories across the sky"
43 of 80
"Count on Me," by Bruno Mars
Lyrics of Love: "If you tossin' and you're turnin' and you just can't fall asleep/I'll sing a song/Beside you/And if you ever forget how much you really mean to me/Every day I will/Remind you"
44 of 80
"Daddy," by Beyoncé
Lyrics of Love: "Can't stop my tears from falling/I love you so much, daddy/Thank you (my unborn son to be like my daddy)/You've done so much for me (want my husband to be like my daddy)/I love you, daddy"
45 of 80
"Daughters," by John Mayer
Lyrics of Love: "On behalf of every man/Looking out for every girl/You are the God and weight of her world/So fathers, be good to your daughters/Daughters will love like you do"
46 of 80
"Dream Big," by Ryan Shupe & the Rubberband
Lyrics of Love: "And when you laugh, be sure to laugh out loud/Cause it will carry all your cares away/And when you see, see the beauty all around and in yourself/And it will help you feel okay"
47 of 80
"Gracie," by Ben Folds
Lyrics of Love: "One day you're gonna want to go/I hope we taught you everything you need to know/Gracie girl/And there will always be a part of me/Nobody else is ever gonna see but you and me/My little girl"
48 of 80
"Hero," by Mariah Carey
Lyrics of Love: "And then a hero comes along/With the strength to carry on/And you cast your fears aside/And you know you can survive/So when you feel like hope is gone/Look inside you and be strong"
49 of 80
"I Hope You Dance," by Lee Ann Womack
Lyrics of Love: "Whenever one door closes I hope one more opens/Promise me that you'll give faith a fighting chance/And when you get the choice to sit it out or dance/I hope you dance"
50 of 80
"Kind and Generous," by Natalie Merchant
Lyrics of Love: "Oh, I want to thank you for so many gifts you gave/The love, the tenderness, I want to thank you/I want to thank you for your generosity, the love/And the honesty that you gave me"
51 of 80
"Let Your Heart Sing," by Katharine McPhee
Lyrics of Love: "If you follow/Follow the voice in your heart/Always know that's how to find/Who you are/So hold on/Never let go of your dreams/You'll see the magic/Believing is where it begins"
52 of 80
"My Wish," by Rascal Flatts
Lyrics of Love: "I hope you never look back, but you never forget/All the ones who love you, in the place you live/I hope you always forgive, and you never regret/And you help somebody every chance you get"
53 of 80
"Somethin' Special," by Colbie Caillat
Lyrics of Love: "It's something special to me/Days go by and I grow stronger/It takes time, but I will never let go"
54 of 80
"Thank You," by 33Miles
Lyrics of Love: "What if I looked at my life in a different way/Took a little more time to stop and pray/I know it will change all the moments in between/So here I go/Thank You for everything/Thank You for loving me"
55 of 80
"You Raise Me Up," by Josh Groban
Lyrics of Love: "You raise me up, so I can stand on mountains/You raise me up to walk on stormy seas/I am strong when I am on your shoulders/You raise me up to more than I can be"
56 of 80
"Your Song," by Elton John
Lyrics of Love: "Oh I know it's not much but it's the best I can do/My gift is my song/And this one's for you/And you can tell everybody this is your song/It may be quite simple but now that it's done/I hope you don't mind"
57 of 80
"You've Got a Friend," by Scotty McCreery
Lyrics of Love: "If the sky above you/Should turn dark and full of clouds/And that old north wind should begin to blow/Keep your head together/And call my name out loud/And soon I will be knockin' upon your door"
58 of 80
"Just Fishin'," by Trace Adkins
Lyrics of Love: "There holdin' that pink rod and reel/She's doin' almost everything but sittin' still/Talkin' 'bout her ballet shoes and training wheels/And her kittens/And she thinks we're just fishin'"
59 of 80
"It Won't Be Like This for Long," Darius Rucker
Lyrics of Love: "He lays down there beside her/Till her eyes are finally closed/And just watching her it breaks his heart/Cause he already knows/It won't be like this for long"
60 of 80
"Because You Loved Me," by Céline Dion
Lyrics of Love: "You were my strength when I was weak/You were my voice when I couldn't speak/You were my eyes when I couldn't see/You saw the best there was in me/Lifted me up when I couldn't reach"
61 of 80
"Always Be Your Baby," by Natalie Grant
Lyrics of Love: "You are my hero/And that will never change/You still can dry my tears with just your smile/The one I've leaned on/From my first steps/To walking down the aisle"
62 of 80
"Daddy's Hands," by Holly Dunn
Lyrics of Love: "I remember daddy's hands how they held my mama tight/And patted my back for something done right/There are things that I'd forgotten that I loved about the man/But I'll always remember the love in daddy's hands"
63 of 80
"Daddy's Little Girl," by The Shires
Lyrics of Love: "Used to wrap my hands around his little finger/Turns out he was wrapped around mine/He said 'you can be anything you want to in this great big world'/But I'm always gonna be daddy's little girl"
64 of 80
"Wind Beneath My Wings," by Bette Midler
Lyrics of Love: "Did you ever know that you're my hero/And everything I would like to be?/I can fly higher than an eagle/For you are the wind beneath my wings"
65 of 80
"Walk With You," by Edwin McCain
Lyrics of Love: "I'll take this slow sweet walk with you/You'll let go of my hand to say: I do/He will discover just how blessed a life can be/I know 'cause all those years ago/Your mom handed you to me"
66 of 80
"Dance With My Daughter," by Jason Blaine
Lyrics of Love: "Gonna dance with my daughter/Spin her around under the lights/'Cause I'm just a father/Making the most of this moment in time"
67 of 80
"My Darling," by Wilco
Lyrics of Love: "Grow up now/My darling/Please don't you grow up too fast/And be sure, darling/To make all the good times last"
68 of 80
"It's for My Dad," by Nancy Sinatra
Lyrics of Love: "He always was a rock when I needed one/He gave me good advice when I needed some/I want you to know that when it's said and done/He's one of the best friends I ever had"
69 of 80
"Butterfly Fly Away," by Miley Cyrus and Billy Ray Cyrus
Lyrics of Love: "You tucked me in, turned out the light/Kept me safe and sound at night/Little girls depend on things like that"
70 of 80
"Emmylou," by Vance Joy
Lyrics of Love: "Oh c'mon sleepyhead, get yourself to bed/Don't go losin', oh, the nighttime/Oh, don't feel bad/Well, I never have, since I got you, my Emmylou/You are loved, you are loved, you are loved"
71 of 80
"In My Life," by The Beatles
Lyrics of Love: "Though I know I'll never lose affection/For people and things that went before/I know I'll often stop and think about them/In my life, I'll love you more"
72 of 80
"One Call Away," by Charlie Puth
Lyrics of Love: "I'm only one call away/I'll be there to save the day/Superman got nothin' on me/I'm only one call away"
73 of 80
"I Will Walk With You," by John Fogerty
Lyrics of Love: "I will walk with you/Every step of the way/Love you all my life/Love you every day/No matter where you wander/No matter what you do/Come what may I will walk with you"
74 of 80
"Roots and Wings," by Miranda Lambert
Lyrics of Love: "I raise my glass/On a Saturday night/I thank the Lord above/On my Sunday drive/For Daddy's hands/And Mama's dreams/He gave me roots/She gave me wings"
75 of 80
"My Little Girl," by Tim McGraw
Lyrics of Love: "You're beautiful baby, from the outside in/Chase your dreams but always know/The road that will lead you home again/Go on, take on this old world but to me/You know you'll always be my little girl"
76 of 80
"First Man," by Camila Cabelo
Lyrics of Love: "You're looking at me while walking down the aisle/With tears in your eyes, maybe he deserves me/You don't even know how much it means to me now/That you were the first man that really loved me"
77 of 80
"Two Steps Behind," by Def Leppard
Lyrics of Love: "Whatever you do/I'll be two steps behind you/Wherever you go/And I'll be there to remind you/That it only takes a minute of your precious time/To turn around"
78 of 80
"Tupelo Honey," by Van Morrison
Lyrics of Love: "She's as sweet as Tupelo honey/She's an angel of the first degree/She's as sweet as Tupelo honey/Just like honey from the bee"
79 of 80
"Landslide," by Fleetwood Mac
Lyrics of Love: "Well, I've been afraid of changin'/'Cause I've built my life around you/But time makes you bolder/Even children get older/And I'm getting older too"
80 of 80
"Like My Father," by Jax
Lyrics of Love: "And if he lives up to my father/Maybe he could teach our daughter/What it takes to love a queen/She should know she's royalty"
Monarch / Volume 1 / 26.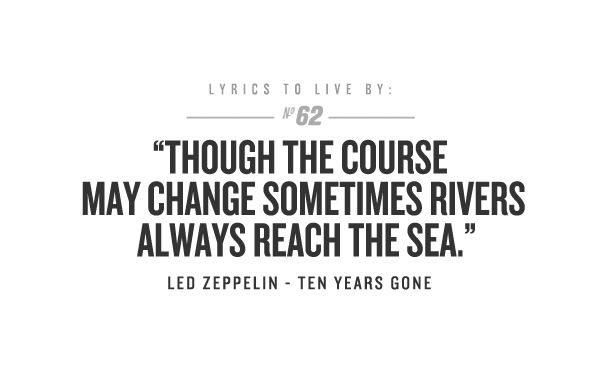 Crossroads VIII
I was swimming in the dark again. But this time it was different. I was not immediately thrown back and called to the land of the living. A figure appeared in the darkness. Not a man, but a huge monster. It silently looked at me, glaring angrily at my being.
— Why are you here? it asked.
I wanted to answer that I don't know. That I was not going to appear here, that it is not in my power and not in my understanding.
But I didn't have a mouth to answer. It turned away from me, and I was pulled back into the darkness. nine0003
A goblet of water slipped out of my hands and rolled across the floor. Lucius got to his feet in annoyance. "What the hell, Cairn? "But Maya's hand ended up on my arm almost immediately.
"You're pale," she said worriedly, placing her cool hand on my forehead. Her brows tensed. "And you have a fever, I think.
"Vision," I whispered.
- Bad? Maya asked.
- They are all bad. We must.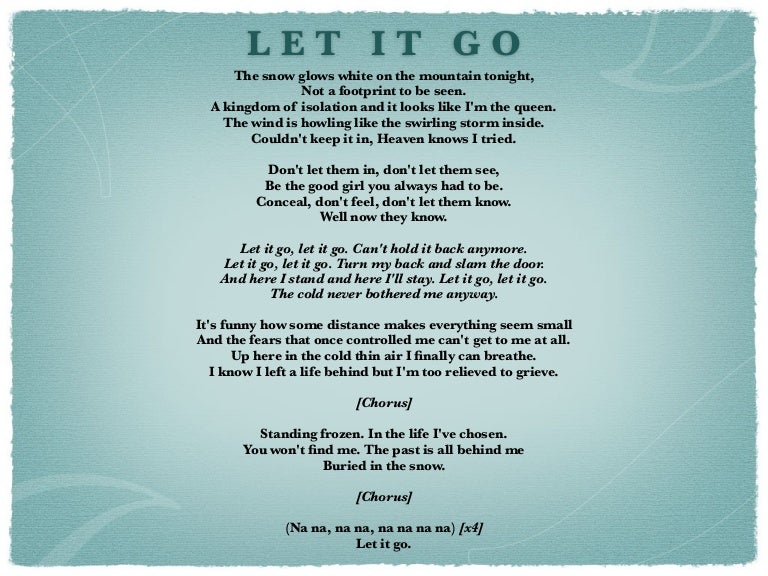 ..
But then I stopped. The sounds of the surrounding feast slowly penetrated my consciousness. In fact, we didn't have to leave yet. The moment for panic and adrenaline has passed. Everything was different than with Barion. The initial period was much closer to the crisis point. I had no days to prepare, only a few hours. I felt the gears begin to turn in my head, the cold wheels of pragmatism. nine0003
Sefur, with an arrow in his eye.
I pushed him away.
Orben killed by the mob along with his beloved horse.
I buried him.
Tamara, studded with arrows, killed moments before performing some kind of last rite.
I allowed myself to feel it, if only for a moment. Cold fury swept through me like a hurricane. And then he buried it. He lifted his head and looked around the room. At the table in the corner sat the same short man from the battle and watched me. There was another one sitting behind. Of course, Tota's people were already here. It was logical.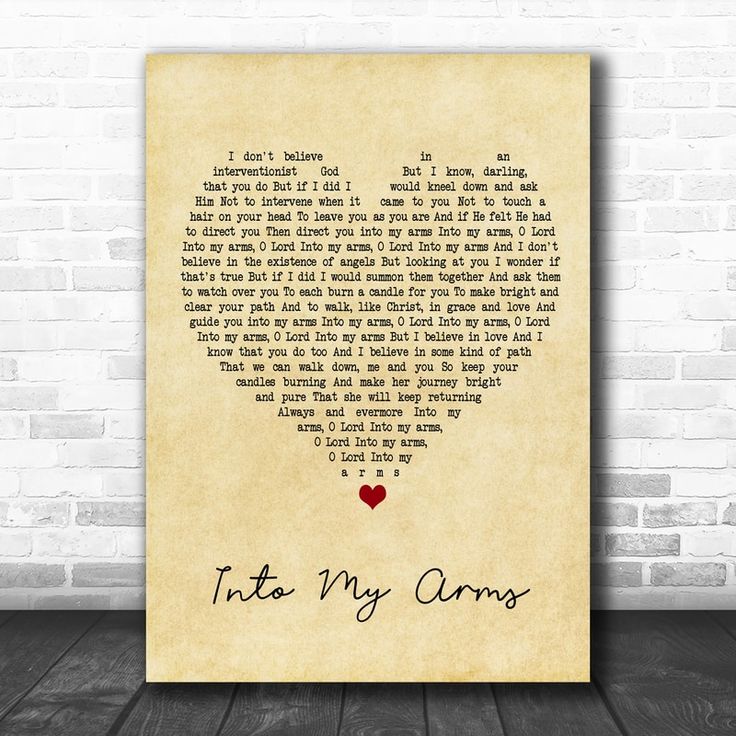 nine0003
I couldn't afford to panic or show anything that would give me away. Instead, I behaved as usual. Laughing in embarrassment, I reached for my cup, apologizing to the waitress who had come to clean up the mess. I gave her a silver tip. She thanked me in surprise.
- Thank you, my lord!
— Of course, of course, thanks for putting up with my clumsiness. I smiled.
Lucius looked back and forth at me and Maya, and he looked like someone had slapped him. nine0003
— What the hell is going on? Lucius whispered.
We are still in the cage, my friend. Still in the cage. I winked at him. His eyes widened in realization. Then he relaxed, and a look of self-satisfaction appeared on his face. It wasn't perfect, there was still some tension on the forehead, but it was close to necessary.
— And how can we get out of this situation, Prince Cairne? Lucius asked. He said my title on purpose. He turned to me, expecting me to take the lead. nine0003
Maya's eyes darted from side to side as she scanned the room.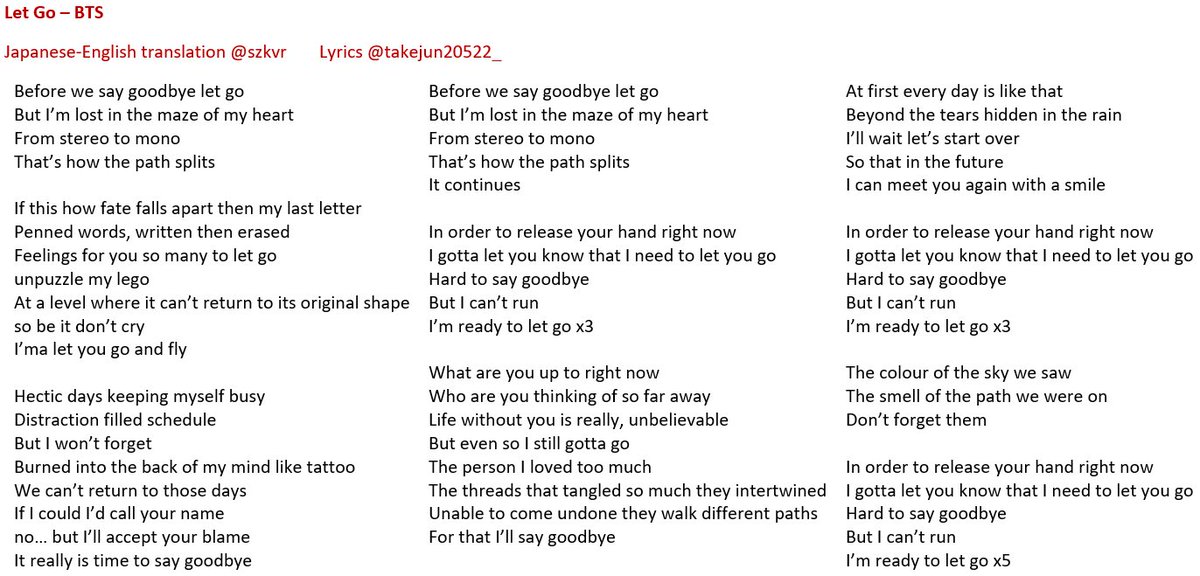 I took hold of her chin and tilted my head towards me, just as the adult and loving me did with the blushing girls.
"Don't panic," I said, looking into her white eyes, trying to instill calmness, although I did not feel any calmness. To everyone around me, it looked like I was getting carried away. - We are being watched. The situation is difficult, but not hopeless. Now push my hand away and laugh like I just said something very embarrassing. nine0003
Maya pushed my hand away and giggled. — Flatterer.
Perfect. It was quite convincing. I moved back to my seat to face Lucius. "Hypothetically, how many guards in this city do you think are loyal to you?"
He shook his head in puzzlement. - Everybody.
— No. Specifically for you. If, say, there was some kind of conflict with your father. - We must pay tribute, his face did not flinch, although a million questions swirled in his eyes. nine0003
Lucius thought about it. - Five. Maximum six.
Not much.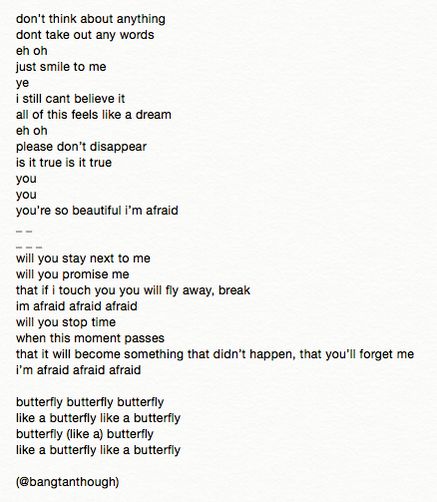 But better than what it was before. I leaned across the table with barely contained enthusiasm, as if about to throw out a particularly witty remark. Lucius leaned towards me.
Wait fifteen minutes to leave after a few dances. Then collect them. Make sure they are near you. We'll need them before midnight.
— What dances? Lucius started to ask, but I already turned around. nine0003
There needs to be some gap between Lucius talking to me and his leaving the room. The girl who served was young and pretty, probably sixteen or seventeen years old. But I caught something in the way she lingered beside me, waiting to see if we needed anything else. Opportunity. It was perfect. With drunken fervour, I gestured for her to come closer and whispered in my ear.
— Do you see my young friend over there? I asked, pointing at Lucius. He didn't answer, but his eyes were furious and his cheeks were red. The maid tucked a strand of strawberry-blonde hair behind her ear. — Yes, my lord.
This is the duke's son. nine0003
— Of course you know him. I chuckled to myself. "But my young friend has just confessed to me that his father has not yet hired a man to teach him how to dance.
The maid blinked. "That's embarrassing, my lord.
— So you agree with me. I called over my shoulder. "She agrees with me, Lucius!" His face was tomato red. If I live to see the next day, then I might have to worry about Lucius going to kill me in my sleep.
— What's your name, girl? nine0003
- Millie, my lord.
— Millie, are you thinking the same thing as me? I asked the girl conspiratorially.
We both looked at Lucius, then at each other. Her gaze was piercing. - I think yes.
Can you dance, Milly?
- I can, my lord.
"I'll tell you what." After rummaging around in my bag, I took out another silver rod and then placed it in her palm. Don't worry about your responsibilities. I'll take full responsibility for distracting you.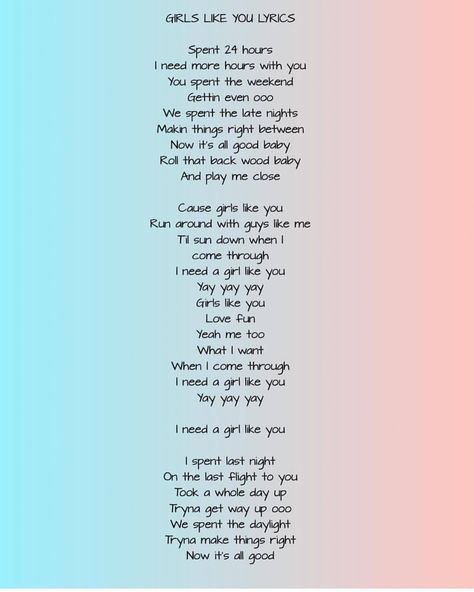 If a beauty like you teach my young friend how to dance tonight and make sure he has a good time, I'm sure this is something he will remember forever. nine0003
— Two or three, what do you think? Millie looked down at her blouse.
- For the sake of Elfion, woman, two. We don't want to give the poor boy a heart attack. I winked at her. She winked back and unbuttoned two buttons on her blouse. I liked Millie, but now I felt a little guilty for having set her on poor thirteen-year-old Lucius. However, this will serve as an excellent excuse for his embarrassed flight.
Millie approached Lucius with mock shyness, then took his hand and dragged him towards the dance floor. nine0003
— I assume you had a reason for this? Maya asked dryly.
— Of course! I said, "Come on, let's dance."
Maya's eyes widened. She stood up and took my hand with a big smile, leaning down to whisper. "If I find out it's a prank, I'll cut out your liver."
I winced. "A terrifying threat, but no.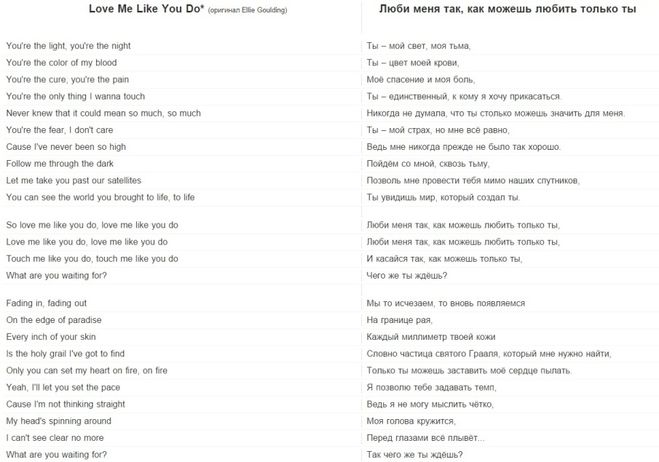 — The musicians performed a ballad. I led her in a light waltz, and she easily followed me, never once stepping on my feet, despite her ignorance of the dance. Looks like the clumsiness in the trees didn't extend to other things. At the other end of the hall, Lucius was scowling at me, his face pressed against Millie's chest. I chuckled, against my will to restrain myself. nine0003
- The man at the table behind ours. Another one is on the far left. Do you see them? I twirled her slowly, she looked around the room, then pulled her back into my arms.
"Yes," Maya said.
I counted them in my head, with difficulty, my memories of the battlefield were confused and hazy. "According to the vision I just had, there are at least fourteen more people, maybe fifteen. In addition, one strong mage. Airbender, I think. And Thoth is here. nine0003
Maya turned pale at these words. How does she know where to look for you?
- The devil knows. I turned her towards me. - It's getting worse.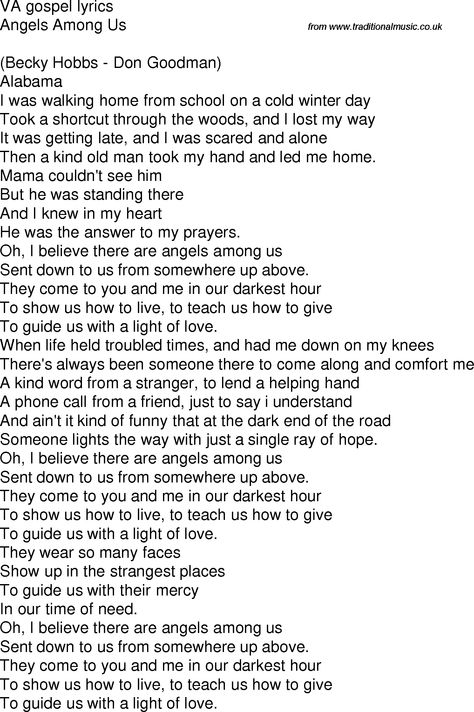 I thought of the throbbing pain in my chest, better than when I summoned the flames, but still worse than the first banquet I had experienced. "There is a problem with my magic. Maya backed away, almost stumbling. I gently caught her.
- When I tried to summon flames in my vision. This brought great pain. Vision was double, and something broke off. nine0003
Maya squeezed my arm almost painfully. — Niland. You are describing soul damage. Do you feel pain now?
- A little, yes.
— Why didn't you tell me earlier?
- I didn't understand what it was until... what I saw happened.
"Promise you won't use it again," Maya said firmly, focusing completely on me.
— … I can't, Maya. Not with what comes next.
"You can die." Maya stepped closer to me. For a moment I lost my composure in her pleading gaze. nine0003
It was strange how much my perception had changed from that of a normal person. I was afraid of death, yes. But I also made peace with her.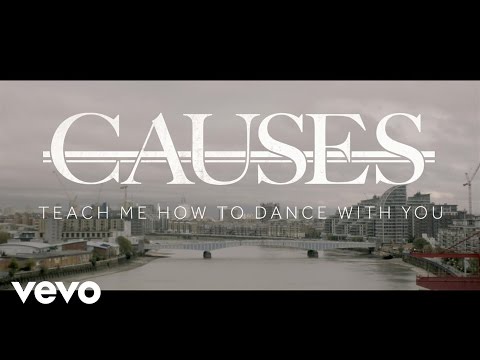 Death is inevitable. But for everyone else, it was an inevitable point. There was no return. I brushed that thought away, not allowing myself to think about Tamara and Sefura again.
- Okay, I promise. How can we fix this? I asked gloomily.
- There is no quick solution. Soul damage is not some simple thing that can be cured with a potion or healed with life magic." Maya shook her head. "The Enclave can help if they agree to your proposal. Some of your human institutions might help, but I don't know anything about them. I only know the Enclave. nine0003
If the infernals decide to help, it will mean that I will begin to cooperate with them, becoming even more indebted. Badly. But it was a long-term problem, and now we need to deal with more pressing matters.
Sefur moved away from the table with Tamara and approached us. Somehow, even in the midst of the banquet, he knew something was wrong. This man's instincts were incredible.
- Can you give this to Sefur? I said quietly.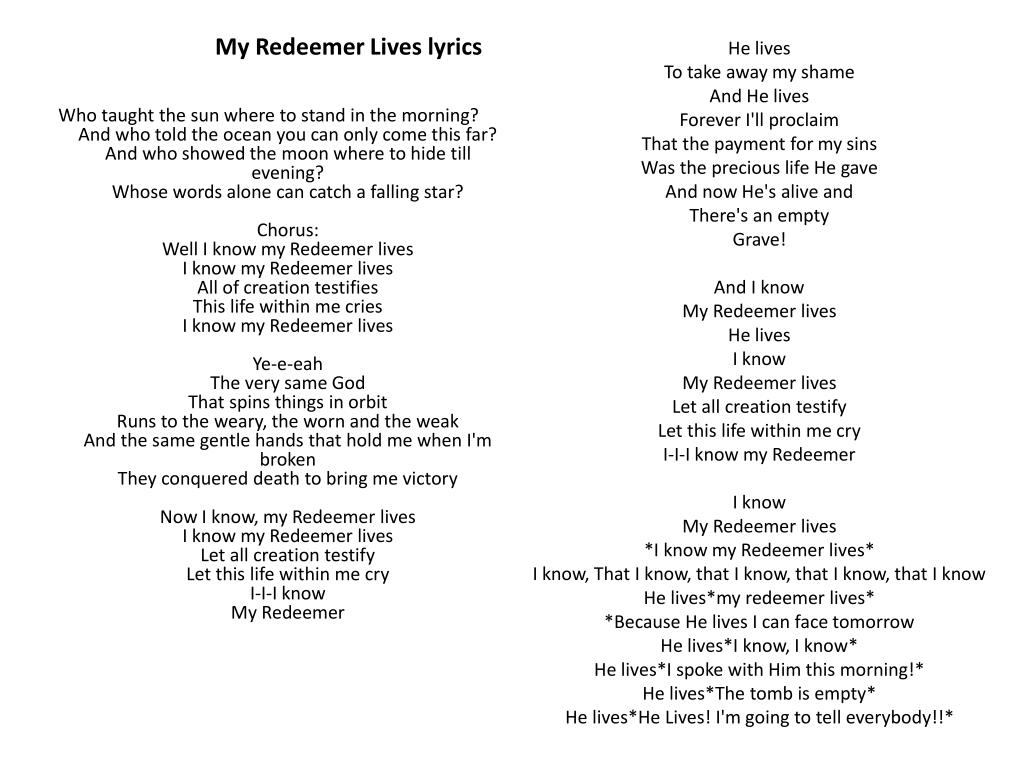 Let him know the general situation. That my magic won't help. Let's meet at the duke's house at midnight. nine0003
The music has stopped.
Sefur came up to us and was about to open his mouth when I spun Maya and released her into his surprised embrace.
"Uh," said Cephur.
- Teach Maya this dance, will you? I smiled at him. I never liked fast dancing.
I left them and went to Tamara, who was drinking alone at her table. In the upcoming series of events, she played the biggest role.
I was walking down an alley a few streets down from where I first heard the quarrel between the duke and Tota. I was mechanically sorting through two copper rods in my pocket, trying not to think about what I was going to use them for. nine0003
Up to this point, everything was going pretty smoothly. With the guards provided by Lucius, the coup went quickly and smoothly, but it was a small town, so that was to be expected. Duke Desiric was being held hostage in his quarters, clearly unhappy with the development of events, but he handed over command of the city guards to Lucius and, by extension, to us.
The group was relatively small. The guards were told to go about their usual duties and then meet us at the gate at the appointed time, a little after four in the morning. nine0003
It's been an hour and a half. Teeth chattered in the piercing cold.
Things could go in two different ways:
If Thoth appears first, it will be the worst outcome. Unlikely, but quite possible, since she has shown absolute unpredictability over and over again. In this case, we will suffer losses and flee back to Everwood.
If the thin man comes out first - sent by Tota to find out why the Duke is absent from the meeting - then the game will begin. It was impossible to win against Tota. But on the plus side, Tota didn't seem to want to get involved. She didn't show up at the ambush site, but this skinny man did. If he could separate her from her allies and make the whole thing seem more troublesome than it was worth, that might be enough to scare her away, at least for the time being.
nine0003
Unfortunately, if everything works out, no one will come out clean. I have not forgotten how all three huntsmen looked at me, there was anxiety and uncertainty in their eyes. Luckily, Maya was there and confirmed the truth of my visions, citing a meeting with Baryon, so they didn't think I was crazy, just...
What? Disgraceful? Monstrous?
I didn't know. But it was ok. They didn't see what I saw. It had to be done.
But so far none of them have moved. They both stayed in the house, and I was cold in the alley. nine0003
From somewhere far away came the sharp and clear cry of a night lark.
Finally. This is a signal.
I took a few deep breaths to clean myself up and then went outside.
The skinny man stopped. I took off my hood. We stood opposite each other, about fifteen feet apart, with only the moon lighting our faces. I tried not to make sudden movements so as not to frighten him away.
Then he uttered words that at the same time ensure victory and take away honor.
nine0003
- It's a bit unfair, but I've lived this life before.
Heaven's Secret: Born to Rule - Chapter 8: Dance with Satan
One Choice, a Hundred Problems
— Wait, wait, what did you say? Acquaintance with Satan?! I said a little louder than I planned. But I was going to a regular party! But it turned out that this is an official evening, and even the Ruler of Hell will be present! I think it's time to get out of here, I'm certainly interested in seeing him, because I sort of chose the side of the Demons, but not today. "You know, somehow I don't feel well, I'll probably go back to the room. nine0003
I turned around and started walking towards the exit, ignoring Adi and Mimi's screams trying to stop me. I had to push the Demons to get through them. And so I almost reached the door, as the exit was blocked by the girl, on whose initiative I am here.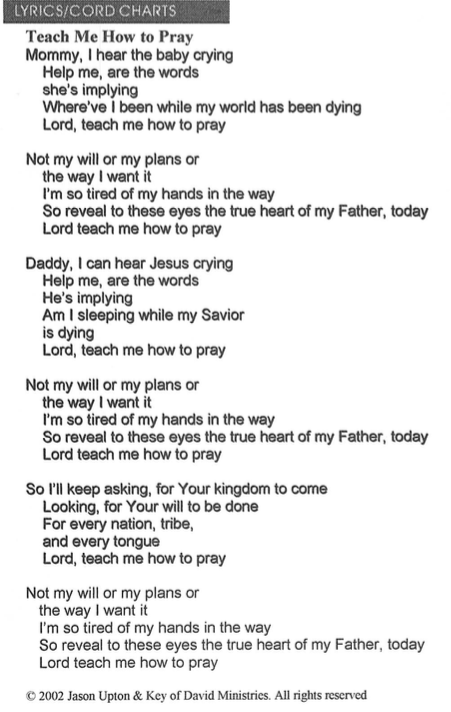 — And where are you going, angel? Osti said.
Did he and Lucifer get into the habit of it? Call me anything but my first name.
- Osti, why didn't you warn me that this was an official reception and that Satan would be here? Are you trying to set me up? I asked, remembering the words "Osti doesn't do anything for nothing"
- There is no need to look for hidden meaning in my invitation. Do you want to be a Demon? So it will be good for you to attend this reception and see Satan. Am I not right? the Devil said too confidently, but I still don't believe her.
I was a little annoyed by her lie and, grabbing her by the hand, I pulled her into the room in which they had recently talked with Lucifer. After my such gesture, many Demons became interested in what was happening and began to watch how I was leading Osti somewhere.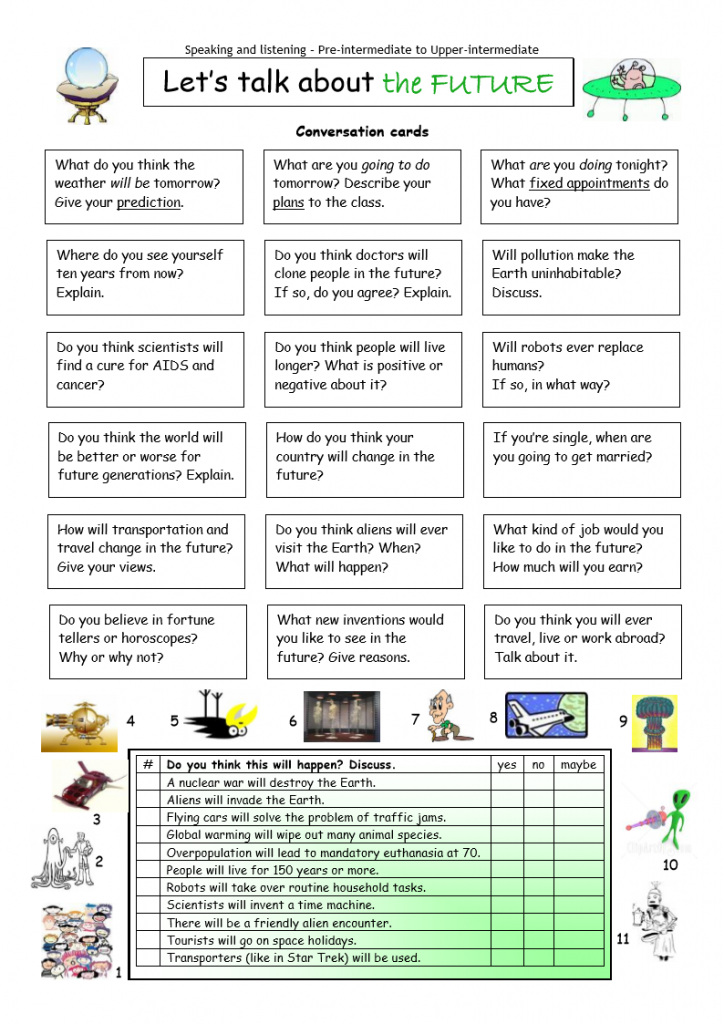 Apparently, the son of Satan also noticed this, he caught up with us and stopped me just in front of the door to the room. nine0003
- Walker, what are you doing? - he asked.
- Lucifer, now is not up to you.
And pushing Ost into the room, I slammed the door right in his face. Maybe I'll get kicked for it later, maybe he'll kick the fucking door right now, but my nerves were on edge, so I didn't care. The thought of being in the same room with Satan made me tremble, but I restrained myself.
I was about to tell Ost what I think about this idiotic situation when I saw the room we were in. nine0003
Exactly like my vision.
— Unrecognized, is something wrong? - Ostya's words brought me out of a slight trance and I looked at her.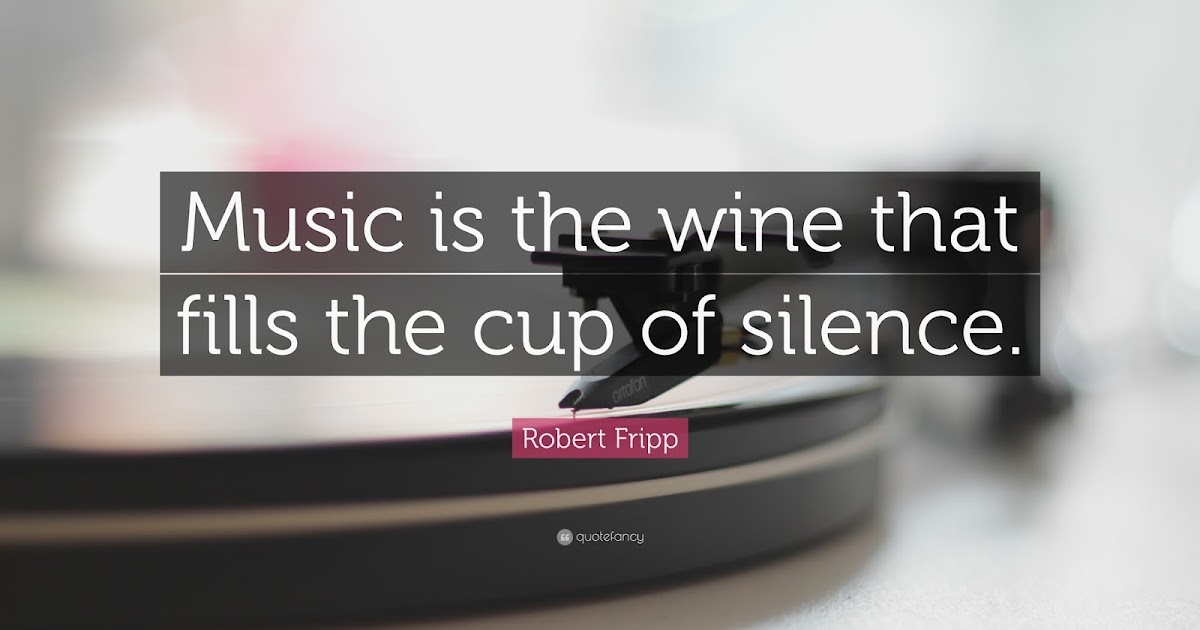 - Mimi told me that you hate all the Unrecognized, why? - I did not bring her here to ask why she hates me, but I decided not to miss the opportunity and ask about everything that interests me.
I did not pay attention to all the little things that irritated me, and too many emotions accumulated in me. For some reason, I decided that speaking out to Ostya would be a good idea. nine0003
— What do you think?
- I'm not here to solve riddles.
- Okay, imagine that you are a Demon from birth. Born into a family that literally dine with Satan. You grew up and went to school for Angels and Demons. You learn there among the same as you. And then comes the order that people after death will be divided into groups and those who are the Chosen will study among us.
People! Fuck! Ordinary mortals will decide someone's fate, they will do what Angels and Demons have been doing for centuries. Would you be happy about this news? And now add to all this that you grew up side by side with the son of Satan, with the direct heir to the throne, and then you are forced to have breakfast in the same room with people. I reassured myself that the little people would not interfere with us and all that. But there are those who consider themselves equal to Us. It's funny! What kind of idiots would consider themselves equal to a born Demon?! nine0003
- Yes... yes, you're right, sorry. I said after ten seconds of silence.
— I am glad that you now understand the reason for my hatred. she said, looking at me with arrogance.
- But now I'm completely confused. If you hate me, why did you invite me? I'm the same Unrecognized and even dared to sit at the same table with the Demons today.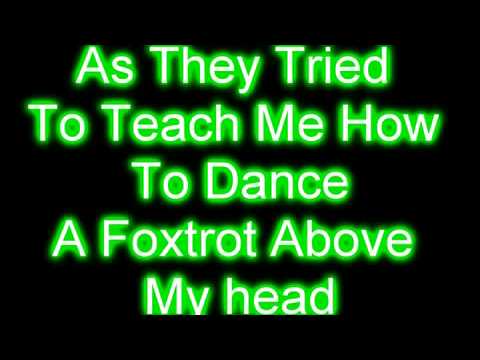 Why do I feel like they are trying to hide something from me?
- Vicky, you don't have to worry about this just yet. nine0003
Seriously?! Why shouldn't I care what concerns me. Okay, trying to get an answer from her is pointless, she won't tell anyway.
— Osti, there is something else I would like to discuss with you.
- Listen, Unrecognized, Satan is about to come, and I must meet him.
After these words, she went to the exit, and when the Devil was already reaching for the handle, I shouted:
— I see visions.
Her hand hung in the air, never reaching the door. nine0003
- What were you talking about here with Lucifer, I need the truth, Osti, otherwise we'll be wasting our time.
With a slightly trembling voice, I tried to lead her into a frank conversation.
- When was the last time you saw a vision? she asked.
- About ten minutes ago, I saw you and Lucifer enter this room and then I started having a vision. I saw you talking to him, heard every word. But I don't know if you were talking about what I saw or if it was something else. nine0003
Osti visibly tensed up, her face was filled with excitement.
— Was there any mention of Lucifer's mother in your vision? she asked carefully.
— Yes…
— So you heard what we really talked about. Did you have any other visions?
Now she had a sly smile on her face, which made me uncomfortable.
- There were only 2 of them, and there was also a strange dream.
— So, okay, what happened in the dream and in the first vision? — Osti sat down on the sofa and began to listen to me attentively. nine0003
— In the dream, Dino was with Lucifer and they were arguing about something, but in the vision it was like my coronation, but I didn't…
— What?! Coronation? Osti interrupted me.
- Yes. When I confirmed this, she began to laugh hysterically.
- So Dino is right, he is right ... no, Lucifer will not believe it anyway.
She seemed to forget my presence and started talking to herself.
— Osti? Everything is fine? I asked and touched her shoulder.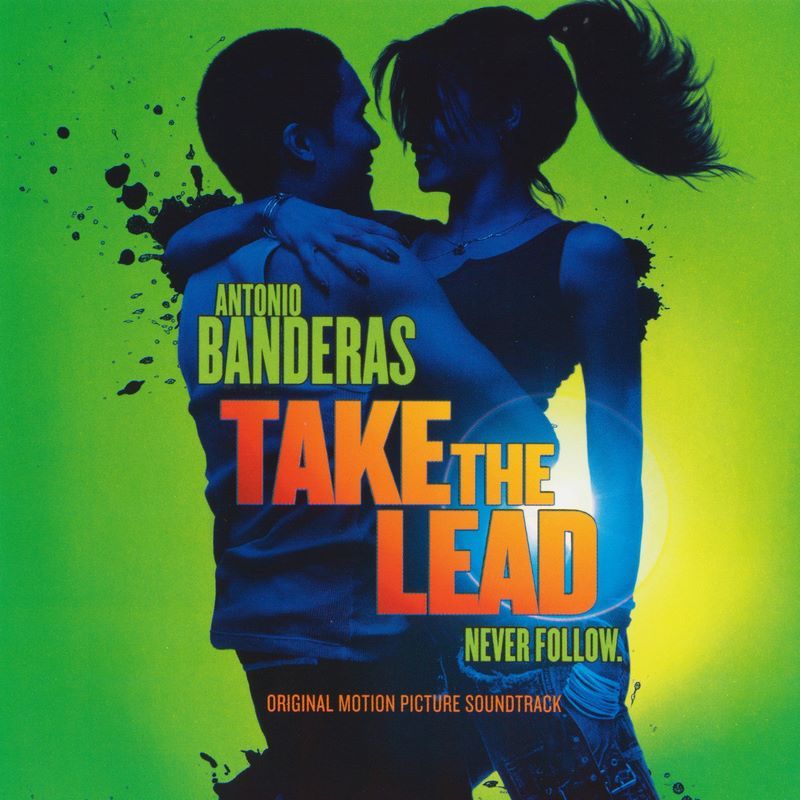 She rudely removed my hand and seated me on the sofa, ordering me to listen carefully to her.
- I will explain this once and I will not repeat myself, I do not have time for details. Now I will tell you about one tradition of Hell, and you will not ask me any questions. Then you calmly leave the room and stay until the end of the party, because Satan needs to look at you. Tomorrow you will find Dino and tell him about your visions. Don't tell anyone else about them, well, of course, you can also discuss it with Mimi and Adi. Do you understand me? nine0003
- Yes...
- The ruler of Heaven has only changed twice in history. And the ruler of Hell has changed a thousand times already. And all because it is much easier at the top, not physically, but mentally. Here, everything is much worse.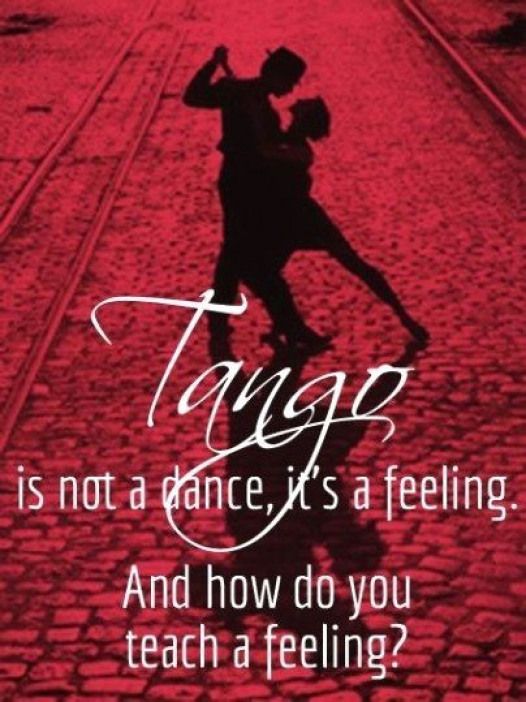 God always rules alone, because he does not need support. But in Hell, a man will never sit on the throne alone, because without support it is very difficult to rule in such a place, and you will not last long. It is imperative that there is always someone nearby to help and support. Therefore, before the Demon sits on the throne, he must find his destiny. He will feel it. This girl will be strong, brave, smart. But the only problem is that by agreeing to the throne, she automatically agrees to death. After all, during the reign, she gives all her energy and all her inner strength to her husband. Sooner or later, she dies. Then the Ruler has to turn off emotions in order to last on the throne as long as possible. Here it is, the harsh truth. nine0003
Osti was silent for a while and continued.
- But there is a legend that someday a girl will appear who will be stronger than all the previous ones and will not die.
Such a couple will have children and they will rule together for a very long time, perhaps even an eternity. Don't think about why I'm telling you this. Just remember this and tell Dino tomorrow everything you learned and about your visions. And now, we will return to the hall, you will pretend that nothing happened, and I will go about my business, understand? nine0003
— Osti I…
— No! No questions, I asked, do you understand everything?
Yes.
She opened the door and, abruptly taking my hand, pushed me out of the room. Osti didn't even give me time to process all this information and take it in. She could have left me in that room, although what prevents me from returning there. After making sure that Osti was not following me, I started to open the door, as I felt someone's hand on my shoulder.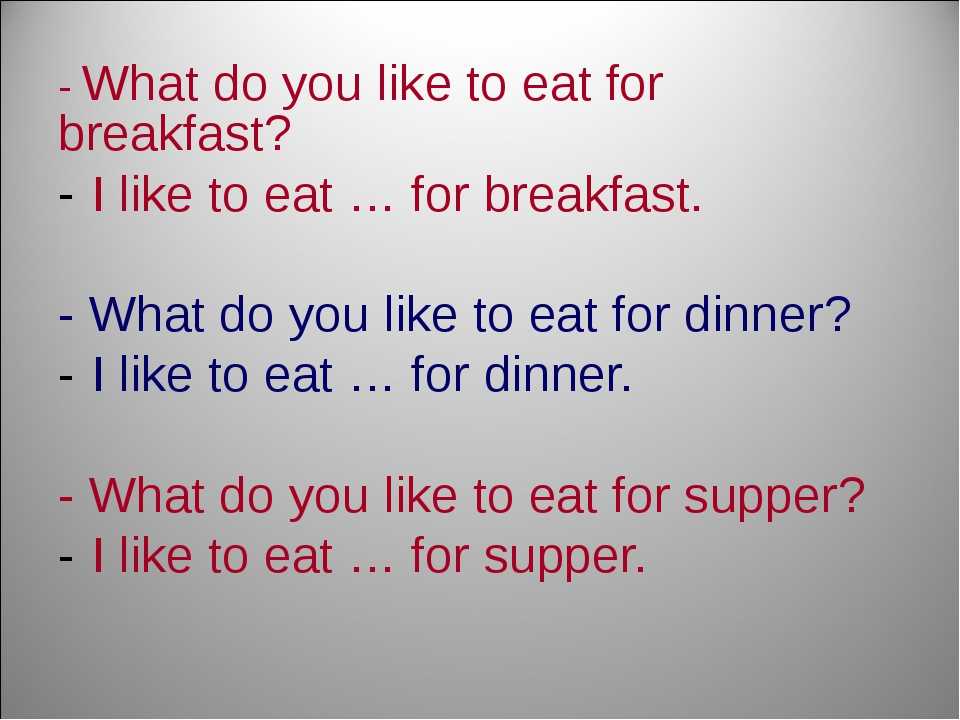 I turned around and saw Lucifer.
What were you talking about? nine0003
Time seems to have stopped. In the middle of this whole party, looking into his red eyes, I realized why Osti was telling me all this. I understood what Lucifer and Dino were talking about in my dream. I realized whose face in my vision was blurred. I am his destiny. The coronation I saw was my future.
- Walker, answer the question, what did you fucking talk about.
I remembered all his words from my visions.
"I don't care about the rules and I can handle the government alone"
"These are all fairy tales, fiction"
"There is no love and no destiny"
— Lucifer, I was just angry that she did not tell me about the format of the evening.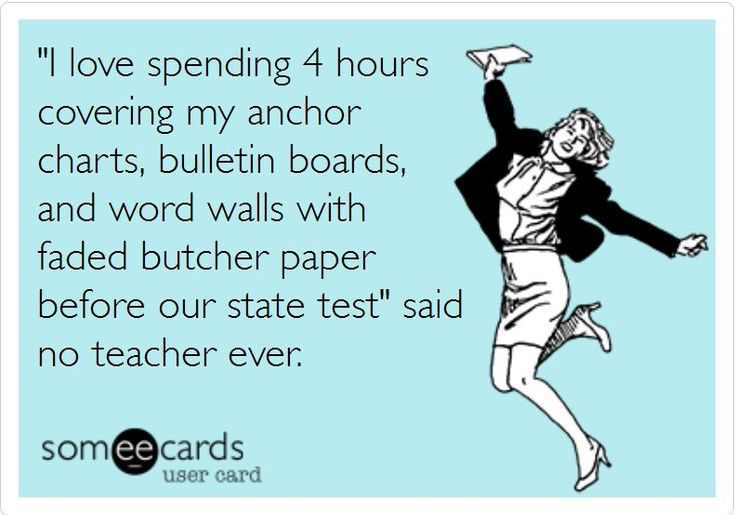 Let him continue to ignore my role in his life. For now, I need to figure this all out myself. The demon continued to want to ask me something, but the appearance of the ruler of Hell saved me from this. Well, now I will see Satan.
Ignoring Lucifer's gaze, I started pushing and making my way closer to the stage. Since I'm here, it would be very foolish to miss this opportunity. nine0003
At the front rows of the stage were those whose parents were closest to Satan. The further, the lower the status. Only now I noticed that all those present here are students, none of the adults. I didn't know where I should be. I'm just unrecognized. But I was invited by the one whose status is almost the highest in the school, and as Mimi said, my status is higher than some of the Demons, since my mother is Seraphim, but for the same reason it is not high enough.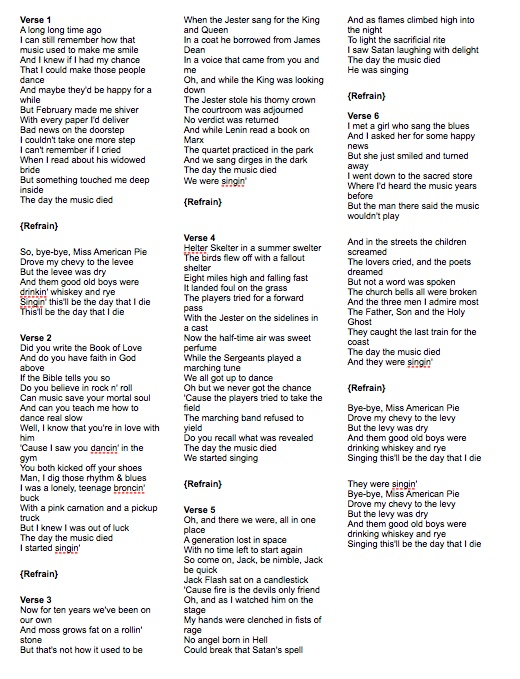 After all, my mother is an Angel, and I am among the Demons. But I decided to take a chance and stand between Osti and Mimi in the front row. nine0003
Finally, I squeezed into the first row and stood between these Devils. Mimi looked at me with a sly smile, while Osti rolled her eyes.
— Hey, why the hell are you up here? Not only did you come to this party, but you also don't follow the rules. - some Demon didn't like that I stood in the front row and he started trying to grab me by the wing.
— She is with us. Mimi stood up for me, showing that I was with her and Osti.
Ladies, are you in trouble? Adi immediately appeared next to me. nine0003
- No, just some small Demon forgot his place. Osti said in a bored voice.
Small? Am I petty? Ha, then why am I standing in the front row, huh? - He did not calm down at all.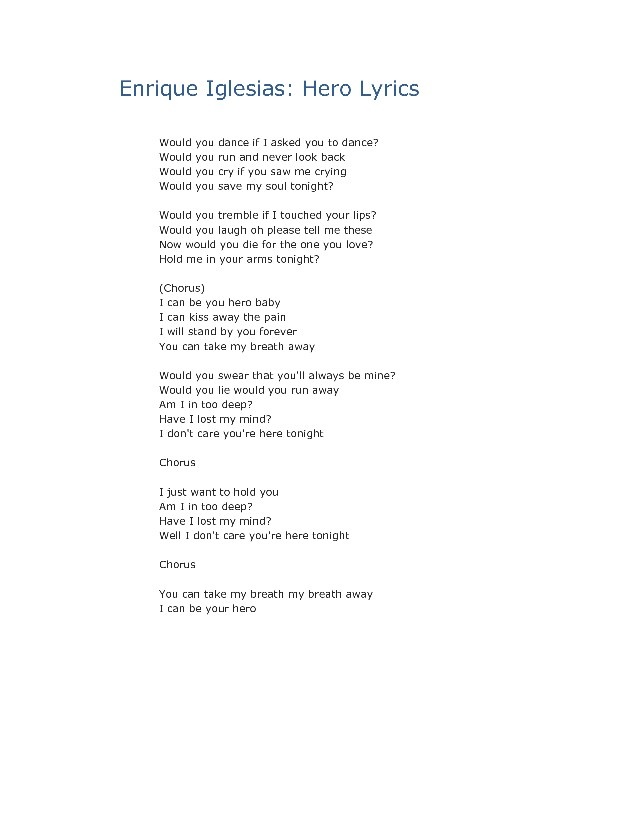 - If you really had a high status, you would not brag about it. Osti answered in the same indifferent voice.
— If you don't mind, then I will explain to this Demon that he is not welcome here. I stared in surprise at Lucifer, who also decided to join us. nine0003
He only looked at this Demon, and he was already lying on the floor and writhing in pain. That's what it means to kill with a look. I watched the whole scene in shock. But if I had stood in the last row, nothing would have happened.
Well, tell me how, I got into this company. I stand between the two strongest Devils of Hell, and on the sides of them stands an equally strong demon and Lucifer. Well, in the middle I am the usual Unrecognized. Although if you believe the words of Ostya, then not so ordinary.
Suddenly, all the Demons started cheering and yelling while staring at the stage.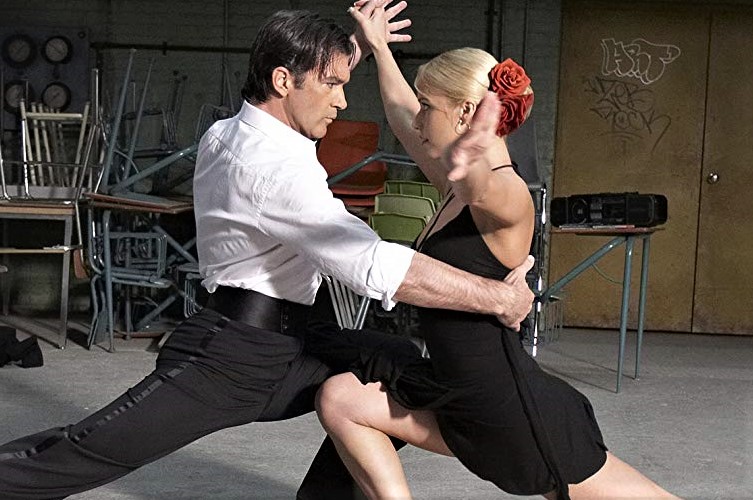 Everyone except Lucifer. It seemed that he was not here at all of his own free will and wanted to leave as soon as possible. I looked at the stage and just froze.
Satan was standing there.
The first thing I noticed was that he was handsome. Damn handsome. But his appearance was repelled by a sense of danger. No, it's not a feeling, it's the smell of danger. Being next to him, I just wanted to run away. And this desire was even stronger than when I first met Lucifer at dinner after death. Damn, Vicki, get a grip. Yes, it's Satan. Yes, he is the lord of Hell. But he won't do anything to you. nine0003
He began his speech about how important each Demon is to him, and how much he appreciates each of them. It doesn't matter if his status is high or low. He spoke inspiring speeches and that the Demons take on more difficult work than the Angels, and for this he is grateful to them.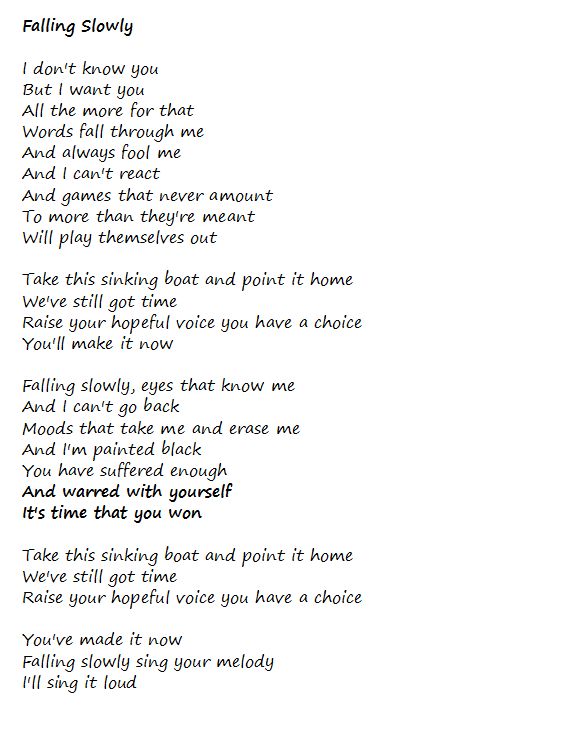 Then he called Lucifer to the stage.
All this time the Demon did not listen to him, and only now, having heard his name, he turned his attention to his father. He went up to the stage and stood next to him.
- You all know my beloved son, heir to the throne! nine0003
After the words "beloved son", Lucifer somehow frowned unpleasantly. All the other Demons clapped with renewed vigor, and I did not understand what all this window dressing was for.
Satan continued to say something about the reign of his son, about the fact that Hell is waiting for a wonderful future, etc.
He ended his speech by declaring a slow dance, and the Demons began to pair up. Adi invited Mimi, and Lucifer, coming down from the stage, invited Osti. I stepped aside to drink and watched the dances.
Well, of course, who will invite the Unrecognized. nine0003
— Miss Walker, would you like to dance?
I turned around at the voice and froze, I was invited to dance by the Ruler of Hell. And how should I respond, I ask.
- I'm sorry, but I don't think this is a good idea. I answered with a slightly trembling voice.
- Come on, I insist.
Okay, Vicki. Denying Satan is a bad idea.
Just one dance. he said, holding out his hand.
I nodded slightly and accepted his hand. He pulled me closer and put his other hand around my waist. His hands were strong enough and hot enough that I shuddered slightly. Great, I'm dancing with Satan, what's next? Breakfast with God? nine0003
He led me to the very center of the hall and confidently began our dance.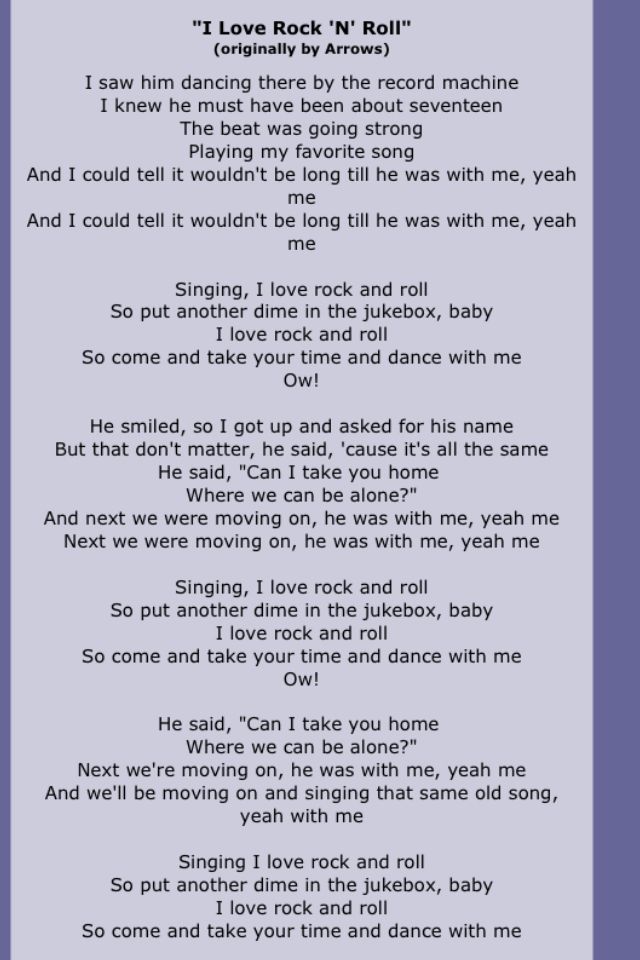 Not a single Demon looked at us, as if afraid to look in the direction of Satan. That's good, because in this situation I would not stand someone's views. The whole dance I was in suspense, afraid to relax in his arms. And apparently it did not go unnoticed.
Relax Vicki, you have nothing to fear.
Nothing, of course, just dancing with Satan.
And then I remembered my vision about my coronation. It had Satan on it. He sat on the throne and watched everything, preparing to give up his seat. nine0003
Satan noticed my thoughtful look and carefully began to peer into my eyes. I did not even have time to turn away so that he could not see anything in them, as he smiled and released me, slightly pushing me. At the same second, another hand fell on my waist and I realized that there had been a change of pair.
Now I danced with the son of Satan.
I didn't know if he had time to read my mind. Judging by the smile, the answer is yes.
- Moth, I'm amazed at you. Befriended the strongest angel in school. With Demons whose status is too high for yours. And now you're dancing with my father. And how do you do it? nine0003
Everything is just Lucifer, if you believe the words of Ostya, then I am your future wife. Too bad you don't know about it.
Remembering that Osti was dancing with Lucifer, I turned my head to find her new partner and saw that she was dancing with Satan.
— I didn't impose on any of them, somehow everything happened by itself. I answered Lucifer's question.
In his hands I was able to completely relax and enjoy the dance.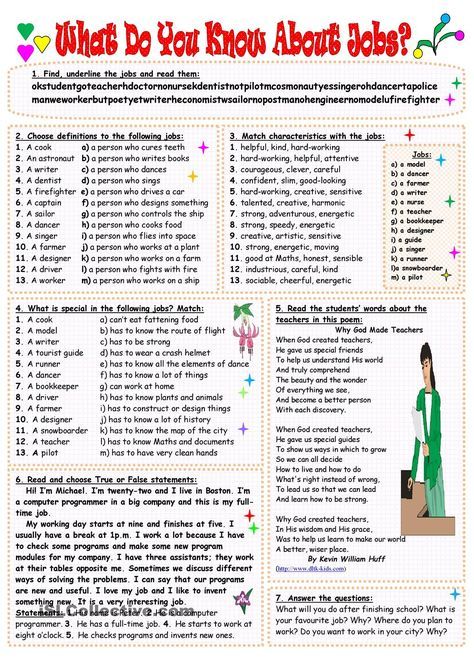 But I didn't understand why. Firstly, he is the son of Satan, and secondly, he killed me and this should already be enough for me to be afraid of him. But I'm comfortable with him. Oh yes, I forgot, I'm his future wife. God no, this is bullshit. That's right, Osti made this up just to make me look like a complete idiot. nine0003
- Walker, you're a little too thoughtful today. Lucifer interrupted my thoughts.
Of course thoughtful, you know how much incomprehensible information came into my head in one evening.
- I'm just tired, and the day doesn't end.
- So let's get out of here.
Too tempting offer, Lucifer.
I don't think your father would approve.
- Do you think I care what he approves and what he doesn't? - he grinned and winked at me, began to dance in the direction of the door.
nine0003
- Wait. I said, making him dance slower.
When I first came here, I noticed a Demon who did not communicate with anyone and stood aside. Throughout the evening, he did not budge and watched me intently, something was wrong.
— Lucifer, do you know this Demon? I asked, pointing at him.
Lucifer, starting to dance in one place, looked in that direction and began to look at it. The demon noticed this and became nervous, after which he quickly headed for the exit. Damn what was that? nine0003
- I'll deal with this later. - said the Demon and continued to circle towards the exit. I calmed down after these words. For some reason I wanted to believe him.
And so we finally got to the exit and ended up in the corridor.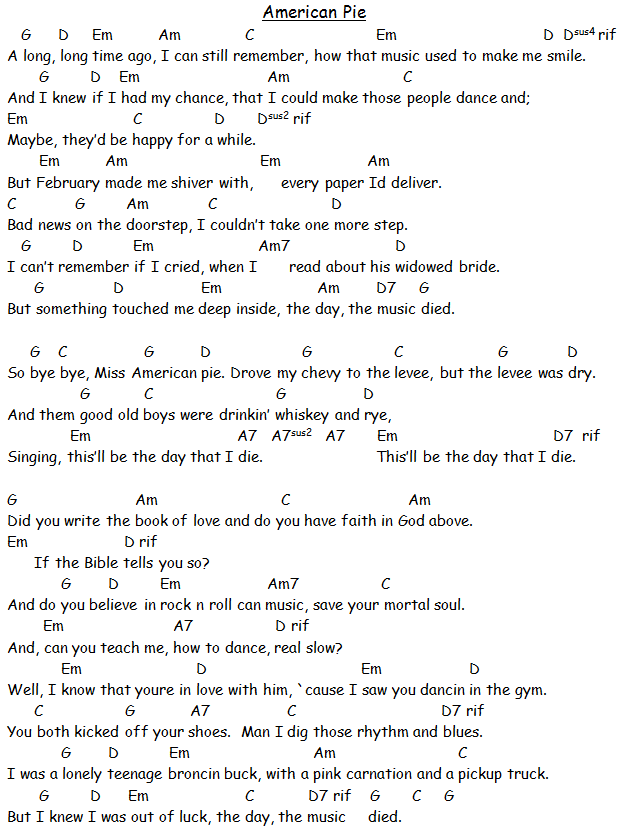 — This is what I mean by escape. I said laughing.
Lucifer smiled, clearly pleased with himself, and we walked down the corridor to the exit. It was quite hot in Hell and during these couple of hours I never got used to this temperature. So she waved her hands in front of her face. The demon noticed this and waved his hand. A pleasant coolness passed through my body and a light breeze blew in my face. nine0003
- What did you do?
— Do you already know that Demons and Angels have their own abilities?
Yes.
- One of my abilities is wind control.
— Thank you, I already thought that I was about to get welded.
You left the building and I noticed that Lucifer was definitely not heading towards the portal.