How to store dance costumes
After the Competitions: How to Store Your Dance Costumes for the Summer
Well-maintained dance costumes help you and your parents get the most from your investments. They can be handed down to younger siblings or re-purposed for the next season. And at the very least, a particularly special dance costume can be kept as a memento of hard work and achievement that can inspire young dancers.
You took time and care when the dance costumes first arrived. Take the same time and care after all the recitals and competitions are over for the season as you prepare to store them and help your parents learn how to do so — they'll thank you for it. Here's a simple five-point process you can share with your dancers on how to best care and store for their dance costumes.
 1. Clean it. Spot cleaning may be enough at some points during recital season, but it won't do for long-term storage. Any stain or lingering body odor will only entrench and worsen with time.
The trick with cleaning a dance costume is that different fabrics need to be handled differently. And of course, dance outfits with rhinestones or appliques have their own challenges.
While it takes the most time, it's hard to go wrong with gently hand-washing the garment in mild or cold water using a mild detergent. If you want to machine wash a costume, first do your research to find out what temperatures and detergents are safe. Never dry clean your dance costumes as the chemical processes are too harsh.
2. Dry it. Even the slightest bit of moisture will turn to mold or mildew and ruin your costume. It must be 100%, bone dry before it gets stored. First, press out the excess water between bath towels; don't wring it out. Then you can hang it to dry — and don't forget — no wire hangers or you'll get rust stains! If it's a very heavy costume dry it flat on a sweater drying rack so it doesn't stretch out.
3. Steam out any wrinkles. Is this step strictly necessary? No, but it's a good one because the longer wrinkles stay put, the harder they are to get out later.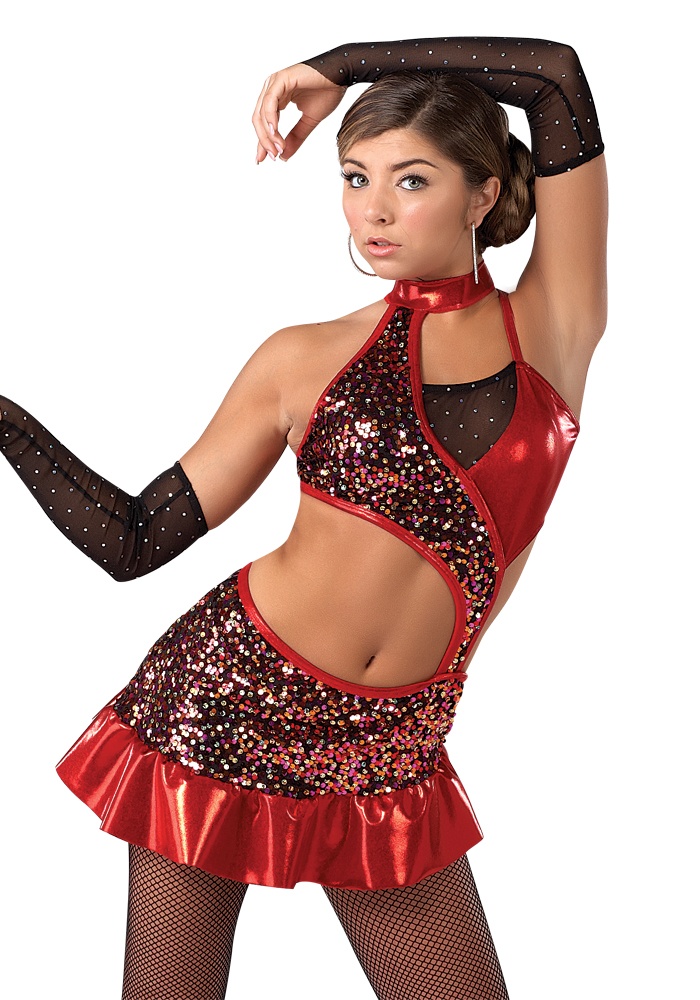 Steam them out; don't iron. Then make sure to let it dry!!
4. Wrap the costume in a protective layer. You always want to put the outfit under a breathable cover, so it doesn't gather dust. If you're hanging the dance costume, a cloth garment bag works well. Don't use a plastic garment bag as that will trap air, which will turn into moisture over time. Pure cotton or muslin is best. If buying lots of muslin garment bags gets pricey, purchase muslin pillowcases Simply remove enough stitches or cut out a hole on the closed end for the hanger head to go through. Padded or wood hangers are best. If you use plastic, make sure it doesn't have seams on it which can tear at the fabric.
If you're storing the dance costume in a box wrap it in acid-free tissue, which you can find at any office supply store or big box store. Check the size of the tissue so you buy enough to be sure it completely wraps around the costume.
As with drying, it's best to store a heavier costume flat so it keeps its size and shape (it won't stretch).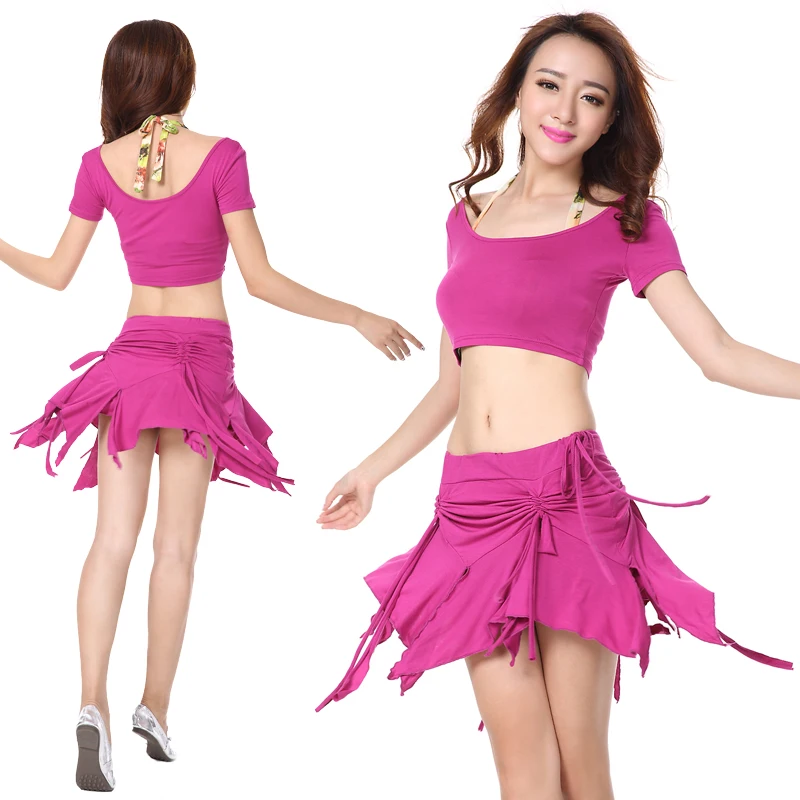 Whether hanging or lying flat, try not to fold the costume in any way. The creases won't be pretty.
5. Store it. You want to store it in a dark, dry place. Most closets are designed to be just such spaces. Ideally, place the dance costumes in areas of the closet where they aren't going to get moved around a lot.
Storage bonus tip: Don't overlook the shoes! Spot wash and dry. Use shoe shapers, so they keep their shape. Dance stores have plenty of options. If you're feeling old school, you can probably find some lambswool somewhere. Store in a shoe box.
Going the extra step for your parents
If you're going to prepare a dance costume storage tip sheet for the parents in your community, share it with customized dance labels for their kids' costumes. These are the little details that can set your dance studio apart.
Search for:
Join Our Monthly Newsletter
Get the latest tips, tricks, success stories and best-in-class features.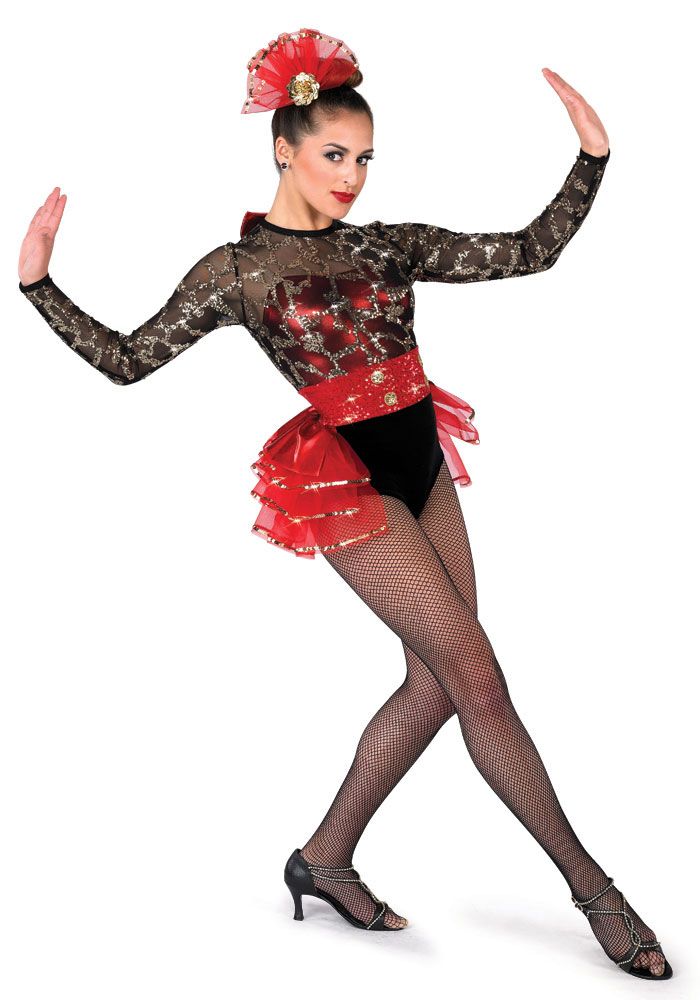 Yes Please – Sign Me Up!
New eBook: How to Optimize Your Revenue Cycle
Increase revenue and grow your dance studio by focusing on the four core principals shared in this free download.
DOWNLOAD YOUR FREE EBOOK
Dance Studio Management Tips
Software Comparisons
› Jackrabbit Dance vs Studio Director
› Jackrabbit Dance vs Dance Studio Pro
---
Dance Competition & Recital Tips
Featured Articles
Dance Quotes
Popular Searches
Costume Care 101: How To Properly Store Your Dance Costume
Costume Care 101: How To Properly Store Your Dance Costume
A lot of time and effort goes into choosing and purchasing a dance costume. It is carefully looked after between uses, and you follow all the correct hints and tips on how to wash it. 
You painstakingly ensure that it is kept safe and looking its best.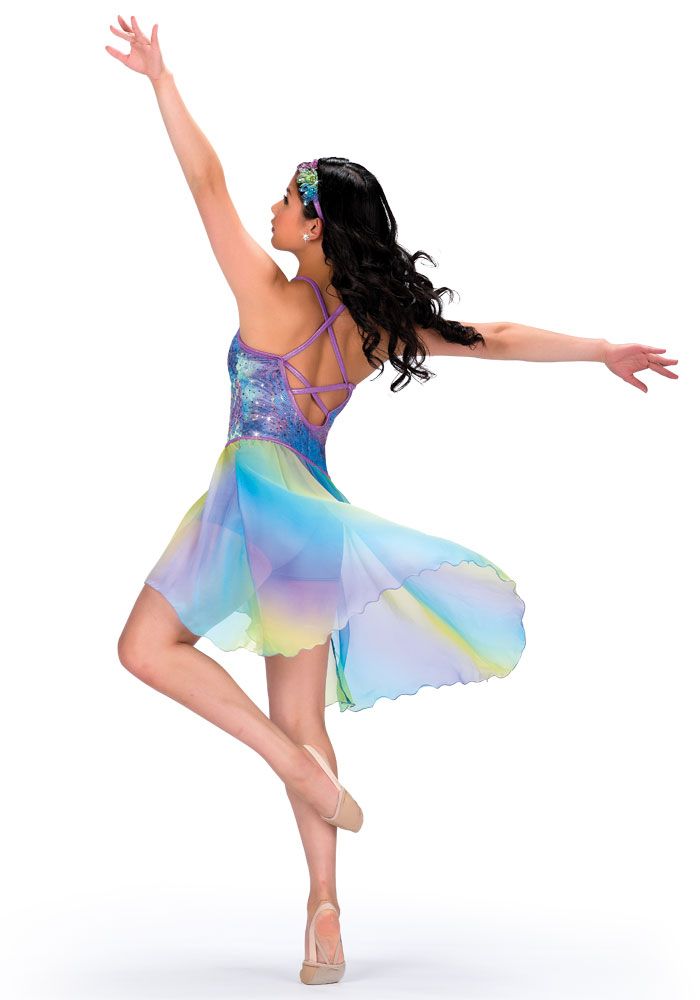 After all, when you wear that dance costume you want it to look fantastic. 
But if you put all the hard work into making sure it remains looking its best, the last thing you want to do is damage it by storing it incorrectly.
Every dance costume will hold wonderful memories for you. Every time you look at it in the future, even if you don't wear it again, you will be able to picture yourself the last time you wore it and how you felt when you danced. Or maybe it is your child's dance costume and you want them to always have that item to remember as they grow up. 
For example this child's elegant rainbow sequin lace embellished ruffled blue dance dress pictured below. Both you and your child will have invested a lot in this costume, not to mention all the hours of dance practice and effort put in. The dance costume is simply the end product of all that hard work, and to watch your child dance in it is a once in a lifetime experience. With the proper storage this costume can be kept beautiful for years a to come.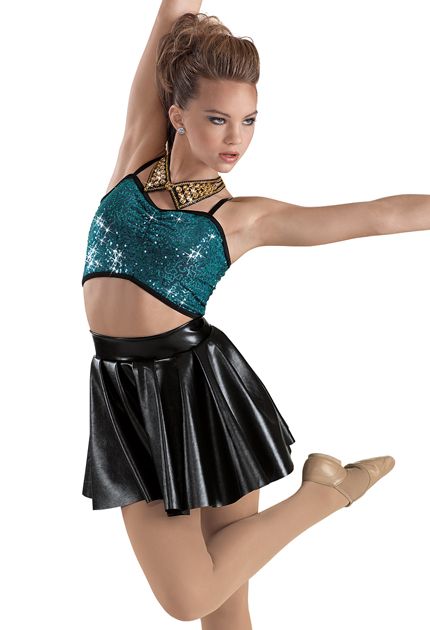 There is no one way to store dance costumes as they come in many different fabrics which may require different methods. But if you follow our tips below, you can do everything possible to ensure that with a little care and attention, your dance consumes remain dazzling and vibrant for ever.
Make Sure It Is Cleaned Properly
There is a lot of information available as to how to clean dance garments properly. The best thing we can advise is to do research as every fabric and garment may require a slightly different technique. But there is no doubt that before a garment can be stored it must be clean as any stains or smells are only going to bed themselves into the fabric and maybe even rot it away. 
The general rules for cleaning dance costumes are as follows: use only warm or cold water not hot to wash the clothes, only ever use a non-bio detergent, and never get it dry-cleaned unless they guarantee its safety. It is safer for almost every dance costume to be washed, gently, by hand as dry cleaning services often use harsh chemicals and don't take any responsibility for damages.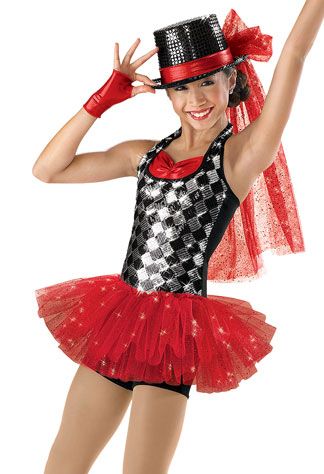 Equally, most garments will be damaged by a high heat so tumble-drying is  not an option.
Make Sure It Is Dry
The most important point when storing costumes so that they come out looking as fantastic as they did when they were put away is to ensure that the material is completely dry. If there is even the slightest amount of damp or wetness this is going to cause mildew and mould, and leave your outfit smelly and ruined. This is especially true for clothes with lots of folds like our ruffle organza coats.
Equally, the room that you store it in needs to be totally dry and damp free. On top of this, direct sunlight is going to have a detrimental effect to garments, even ones that are inside bags, so a room that is dry and dark is key. 
How To Hang Them
If you are going to hang your item to store, then it should be on plastic, wood, or padded hangers. Invest in some sturdy hangers if you can although the strong cheaper ones work well too. Avoid the metal ones as you don't know how the metal will react with the fabric over time.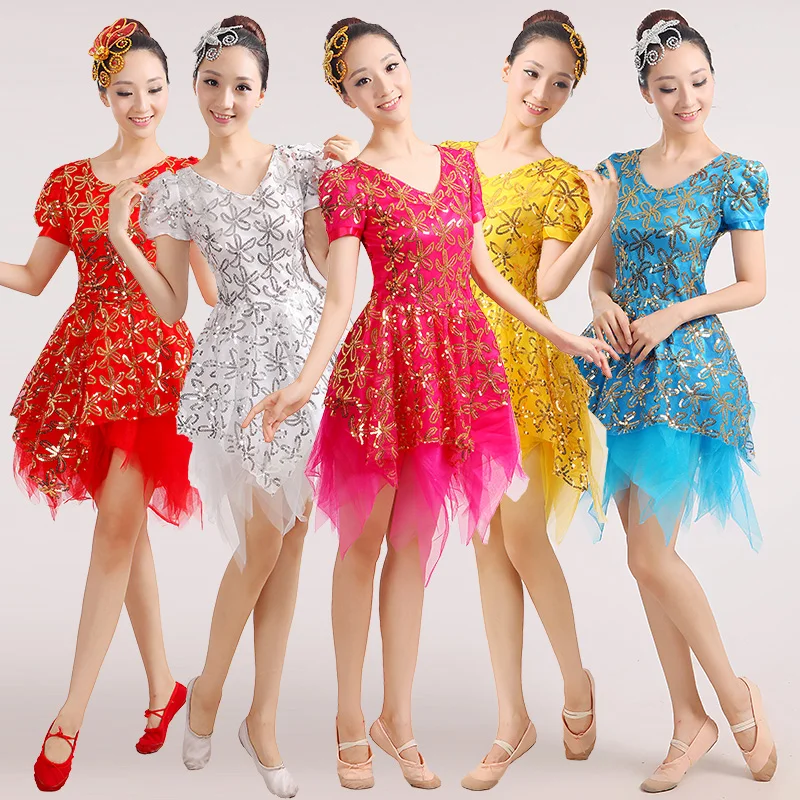 Before the costumes are hung though they should be covered in muslin, or plastic if muslin isn't available. If you are only storing for a month or two then hanging most garments should be fine. However, if it is long-term storage you are going for then you want to think about what might happen to that item over time. A heavy item such as this bronze lace sheer gown with copper accented ribbon ruffled skirt (pictured below) is going to pull down and may stretch over time. 
To avoid your costume stretching, or if you simply don't have space to hang them, you can place them in a dry clean, air-tight storage bin making sure you fold the garment as few times as possible. 
Another tip on ensuring the costume remains in its shape is to make sure all zips, ties and buttons are fastened before it is put away. 
Different Techniques
As mentioned above, there are many different styles and fabrics used for dance costumes. The storage instructions may differ between materials so carry on reading to see how to store your garment correctly.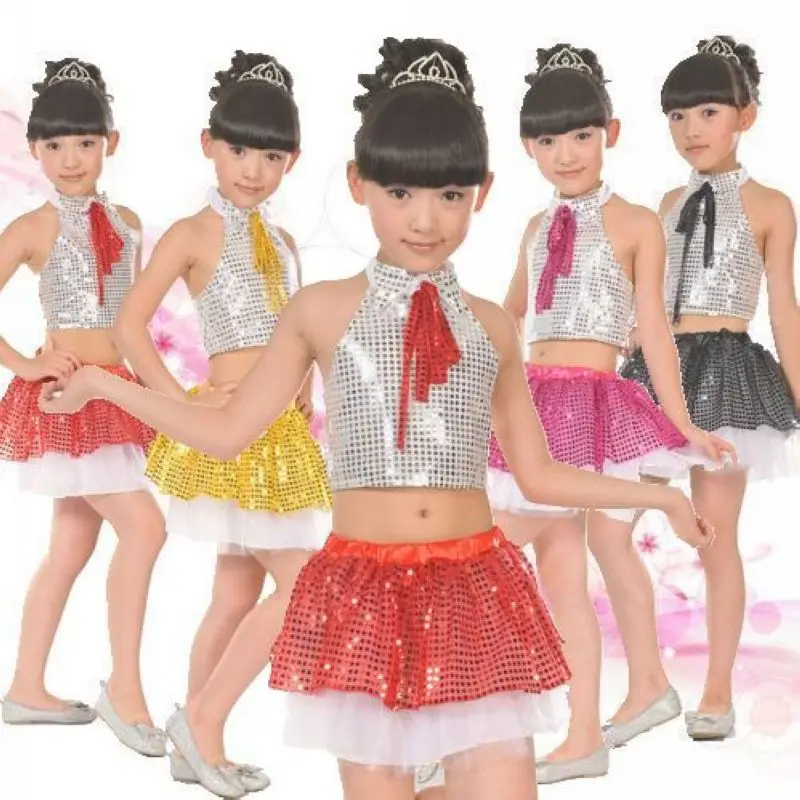 Tutus
There are several different ways to store your tutu, and lots of theories on which is the best way. They can be hung upside down on tutu trees, or if you don't happen to have one of them lying around, they can be placed in air-tight containers or tutu bags. However the one thing that everyone does agree on is that they tutus should be clean and completely dry before being put safely away. As with the general advice given above, there should be no direct sunlight on the tutus or the bags. Tutus like this black trimmed tutu pictured below are so vibrant and effervescent, you don't want that glorious colour to fade. 
Shoes
The chances are that your dance shoes are going to be well worn by the time they are put away. Of all the costume pieces the shoes are likely to have been worn the most times, and may even have been used for several different dances. 
There are so many different materials that dance shoes are made of and again different techniques may be required to wash them.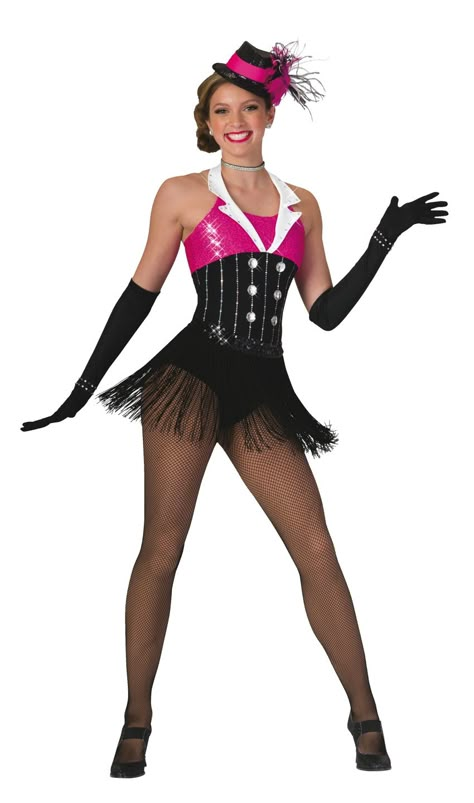 General tips include not submerging them in water, and avoid putting them in the tumble dryer as the heat may damage them. Equally, you should be looking after your shoes for example make sure you don't wear them outside of the studio, and be gentle when putting shoes on and off as manhandling them can actually damage them significantly. 
Once the shoe is cleaned properly, it needs to be 100% dry before you put it away. You can store the shoes for a long time in a shoe bag which can be purchased for a small amount from somewhere like Amazon. However with shoes you want them to have space to breathe as otherwise they will sweat which will cause the bacteria to grow and will make shoes dirty and smelly. Don't store the shoes in the original plastic bag you purchased them in. 
Enjoy Your Dance Clothes 
Buying a new dance costume can be a fun and exciting experience. People work for hours practicing their dance moves, and to wear that beautiful dress in front of others is an exhilarating and memorable experience.
If you look after your garment properly and then store it correctly, your dance piece will remain gorgeous for years to come.
How to care for ballroom dancewear so that it lasts longer?
Ballroom dance costumes are not cheap. Clothing prices are different and depend on the fabric, manufacturer and additional decorations: rhinestones, fringes, feathers. From the age of 12, a dancer needs not one, but two costumes: for the European and Latin American programs. At the same time, children do not just walk or pose in clothes. They dance at least 3 dances, sweat, stain their clothes with makeup, hairspray and self-tanner, which spoils the look of the outfit.
All ballroom dancing websites write about it. On the forums, they discuss that ballroom sports ⏤ are beautiful and expensive precisely because of the costumes. But few people say that with proper care and respect, a high-quality outfit will adorn a dancer for more than one year. If you divide the cost by the number of exits to the parquet floor, you get not such an exorbitant amount as they write about it.
And few people say that ballroom dance costumes can be sold at a profit even after several years of use. Children grow up quickly, they don't have time to wear out the costume, so second-hand clothes are a common practice in dance sports. If you properly care for a suit, you can keep it in its original form, sell it profitably and save on a new dress.

What costumes do the dancers wear?
Beginners at the first tournaments compete in white T-shirts and shirts, school skirts and trousers. Items made of cotton or suit fabric do not require special care, they can be machine washed, dried and ironed. More about the costume for the first tournament.
In the third year, students must wear special costumes on the floor:

Girls: rating dress or bodysuit with a skirt.
Boys: trousers, white shirt with sleeves, white or black turtleneck, tie or bow tie.

Beginning with juniors, dancers perform in different costumes for the European and Latin American programs.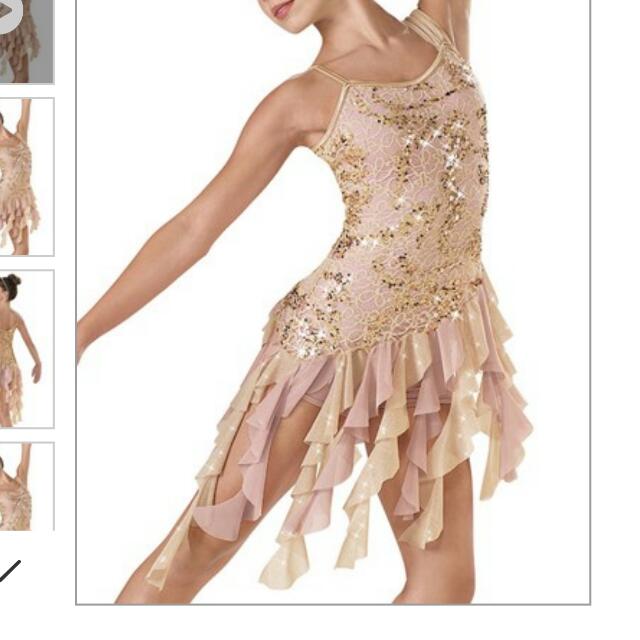 Left ⏤ suit for the European program. Right ⏤ for Latin American.
What are ballroom dance costumes made of?
Not all fabrics are suitable for ball gowns. The material must have certain properties. Supplex and viscose are wear-resistant and wick away moisture well, stretch satin does not wrinkle, chiffon flows beautifully, and fluffy skirts are obtained from organza. Careful care is required to preserve the properties and beauty of these fabrics.
Popular fabrics for ball costumes:

Biflex
Streich-ATlas
VISKOZA
Satin

velvet-Strech
Schiffon
Fatin, Organza Fatin, Organza Fatin and ironing ballroom dance clothes?

Variety of fabrics and materials appears in junior suits. They are the ones that require special care. But our universal tips will help preserve the beauty of any dance piece: from training uniforms and simple costumes for children to complex draperies and material combinations in adult costumes.

We figure out how to dry, iron and store all this splendor from organza, rhinestones, fringes and feathers.


How to wash?

Manual. Sometimes manufacturers allow washing in a typewriter and indicate "delicate mode" on the label. You can trust the manufacturer and take the risk, but we recommend washing by hand. So there is less chance of spoiling the thing.

In cool water. It is difficult to determine the temperature of the water by touch, so we do not specifically indicate the usual 30 degrees.

With liquid agent. It is better not to use powder and conditioner. They leave stains, and the fabric and rhinestones lose their luster.

Without soaking. Maximum 3⎼5 minutes. If there is dirt, it is better to wet it, add a liquid agent to the stain and rub it with a brush from the inside out.

How to press?

Rinse, wring out lightly and let the clothes drip off. Strong twisting and rubbing can damage expensive clothes.

How to dry?

Horizontal. You can lay out the dress on the dryer or bed. If water drips from clothes, place a towel under the dryer or under the clothes on the bed. In a vertical position, you can dry the bodysuit on the shoulders and the skirt by hanging it from the belt


How to iron?

Steamer ⏤ ideal.
Iron inside out on silk setting at lowest temperature.

How do I wash, dry and iron my ballroom dance clothes?

Rhinestones

Check that there are no silicones in the liquid. Otherwise, say goodbye to the luxurious brilliance of rhinestones.

Do not test rhinestones when wet. In water, the glue soaks, which makes it easy to tear off the crystals.

Do not spend money on dry cleaning. Chemical substances will deprive the costume of the cherished shine

Fringe

Do not wring at all.

Blow dry.

To prevent the fringe from fraying after washing, pre-treat the ends with a clear varnish.


Blow dry.

Boa wash separately


How to transport and store ballroom dance costumes?

It is better to take costumes to competitions in a special case ⏤ a carry-on. The waterproof fabric of the cover protects the suit from moisture and dirt. The portlet has comfortable carrying straps and expands towards the bottom to fit comfortably and not wrinkle a fluffy skirt.

The suit can also be stored in a bag. After the performance, it is better to wash things as soon as possible. In a case, without ventilation, the suit will quickly acquire an unpleasant odor. If it is not possible to wash ⏤ after the performance, air the item.


Anastasia Bondarenko
11/30/2021

Dance shoe care - Useful information

Dance shoes for the artist is of paramount importance. It often takes a long time to find and choose the perfect shoes for rehearsals and performances, so you always want them to last as long as possible. Take on board the useful tips for caring for dance shoes from the Sudarushka company, and then your shoes will "thank" you with convenience and a decent service life!

Care methods depend mainly on what materials the shoes are made of:

Satin shoes at home can be cleaned with a special agent, and if it is not available, with a soft dry sponge, or, in case of noticeable dirt, with a damp (but not damp) slightly soapy palm, then wipe with a clean, lint-free cloth. Places where the fabric is subject to abrasion can be lubricated with natural oil.

Genuine leather is the easiest material to care for. To care for leather dance shoes, you can use conventional products. But experts say that shoes made of thin leather - for example, jazz shoes - are best treated on the outside with natural beeswax.

Natural suede and nubuck - these materials categorically do not like moisture. Therefore, they should be cleaned with dry rubber brushes. To remove heavy dirt on suede and restore the surface texture, use a metal bristle. After cleaning, treat the surface with a protective spray for suede and nubuck.

Patent shoes are quite demanding in care, but they also look very respectable. The new varnish is practically maintenance-free: to restore shine, it is enough to wipe the shoes with a flannel. If you still need to clean them, use balms or oils for patent shoes. Never use brushes to clean patent leather shoes!

During wear, dull spots and scuffs often appear on the lacquer surface. They can be refreshed by rubbing with a cut onion or egg white. Store patent leather shoes in a dry place away from heat sources. If it was not possible to protect them from moisture, and mold appeared on the shoes (this happens with varnished shoes), carefully remove the plaque and grease these places with glycerin for about ten minutes, and then remove the glycerin with a soft cloth.

There are a few general dance shoe care rules to follow :

never go out in dance shoes! The sole of the dance shoes is made of special thick leather, the rough surface of which provides perfect grip on the parquet in the dance hall.