How to belly dance shakira
The 4 Tips That Will Have You Belly Dancing Like Shakira
Share this article
---
Have you ever been to a wild party and found yourself standing on the edge of the dancefloor awkwardly clapping along while you watch everyone else dance and go crazy? No? Is that just us?
Well, we're going to go ahead and pretend that we're not the only ones who are like this because this article is all about teaching you Fairies how to shake what your mama gave ya.
For those keen on learning how to belly dance and make their way towards the centre of the dance floor, the first rule you need to know is to own your own style. The reality is, if you feel awkward when you dance, then you'll look it! You need to feel the music and not be afraid to have a little fun.
Having said that there are a few techniques that can help you "fake it till you make it".
To do a hip lift or shimmy, you need to bend both knees. Then, straighten your right leg, which should raise your right hip, lifting it upward. The hip bone should shoot up towards your rib cage. Make sure to keep your heels flat on the ground as you do the lift and try not to move your upper body at all.
Now, you need to bring your right hip back down and try the same movement on the other side. Just straighten your left leg and raise your left hip upward.
Repeat the hip lift on both sides at a faster pace, while skipping the break in the middle between the two sides. It should look like your hips are lifting on the right and then on the left smoothly and fluidly.
At full speed, your hips will shimmy from side to side at a quick pace, which is known as the "shimmy" move.
Step one, check!
To do a belly roll, first begin with your feet flat on the ground and your upper body lifted, with your arms relaxed at your sides. Now bend your knees.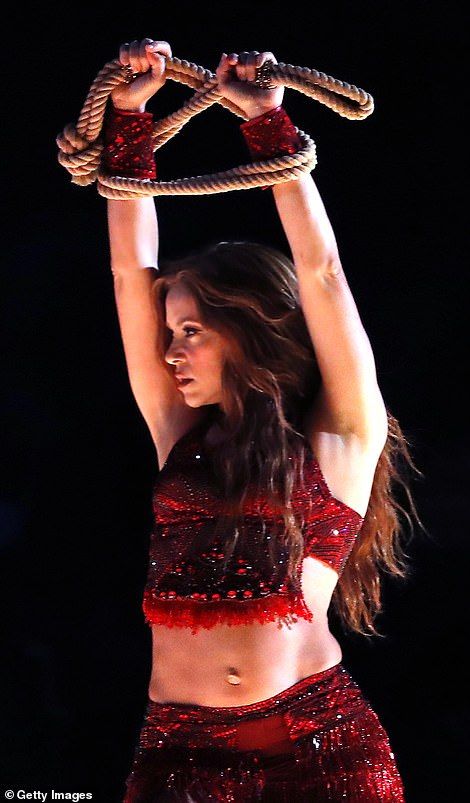 Next, contract just your upper abdominal muscles, drawing them into your spine. Then, contract just your lower abdominal muscles, drawing them inward. Push out your upper abs and then push out your lower abs.
Keep repeating these movements in a sequence and try to make the contracting in and the pushing out of your abdominal muscles fluid, with no pauses or breaks.
To mix things up a little, add a little hand movement to your routine by mimicking the back and forth motion of a windscreen wiper. Just use your index finger and middle finger on each hand, side by side.
Another popular hand movement to spice up your dance routine is one that sees you mimicking the action of changing the light bulb. Try it a few times in time with the music until you follow the beat.
Cover photo by: @siempreweddings
Posted in Expert Advice by wedded wonderland
Share this article
---
Next >>
The Best Crystals for Love, Marriage & Relationships
Join Our Mailing List
Name *
Email address *
State *
J.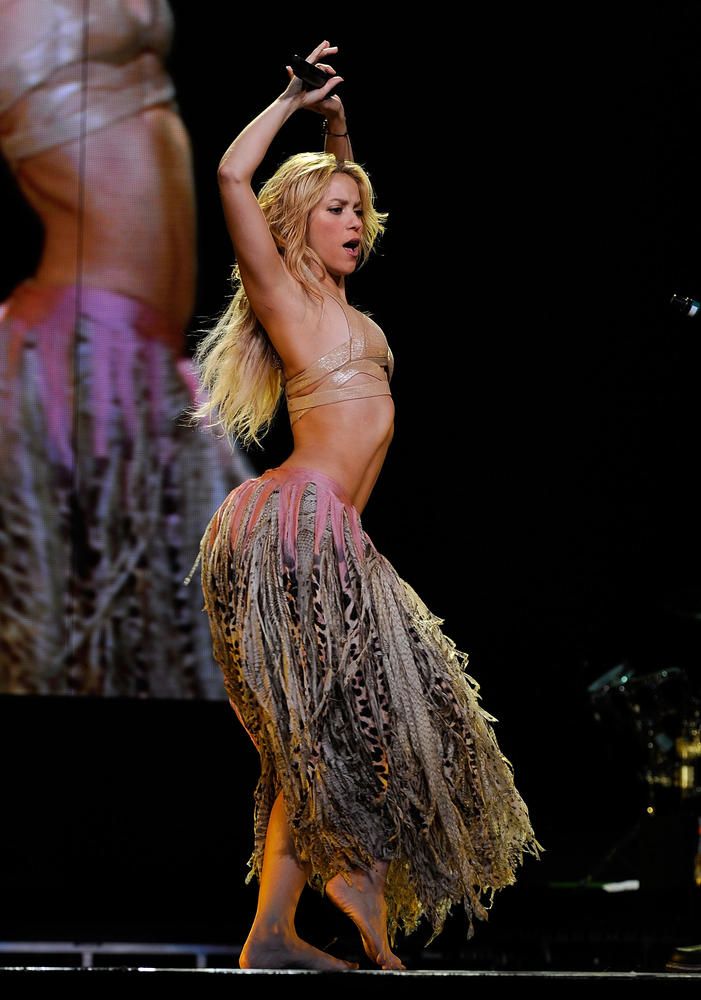 Lo Criticized Over Shakira Belly Dancing Comments
Cautionriah @ProceedWithShak

In new documentary, JLO compared bellydancing to just shaking the ass. She said this type of dance and what Shakira offered wasn't culturally relevant enough to be shown on stage. This comes after she said she was not happy to share the stage with Shakira. Bitter, loud & wrong.

Reply Retweet Favorite
Twitter: @ProceedWithShak
💣 @2020shaki

@ProceedWithShak To say that belly dancing, a Middle Eastern culture, has no "substance" is so so so ethnocentric and, perhaps, racist.

Reply Retweet Favorite
Twitter: @2020shaki
Juanpi @revivalrarx

@ProceedWithShak when she says shake her ass she refers to herself, she didn't say anything bad about shakira, that's why she said that together they had more to offer than just another super bowl show, learn to read

Reply Retweet Favorite
Twitter: @revivalrarx
Arian @adranislv

@JLO_House @ProceedWithShak But to imply that belly dancing = ass shaking, is reductive. Aside from the skill it takes, performing middle eastern art in the US, of all places, is massive and has substance.

Reply Retweet Favorite
Twitter: @adranislv
Anakin's Missing Limb 💪🏼 @frangiaaa

@ProceedWithShak Did you watch the documentary?? she was trying to fight to project the message of the cages filled with children to the nfl producer and saying they're more than just shaking their asses and belly dancing on screen, she had a message about human rights

Reply Retweet Favorite
Twitter: @frangiaaa
✨😺💙 @prettyburnn

@ProceedWithShak This is so taken out of context, she was talking about how they were forcing her to take the immigrants bit out of the show… way more important than shake ass

Reply Retweet Favorite
Twitter: @prettyburnn
Topics in this article
incoming
Your weekday morning guide to breaking news, cultural analysis, and everything in between
how to learn belly dancing at home
Do you want to learn how to dance belly dance correctly? It is enough to learn a few basic movements and add a special mood to them.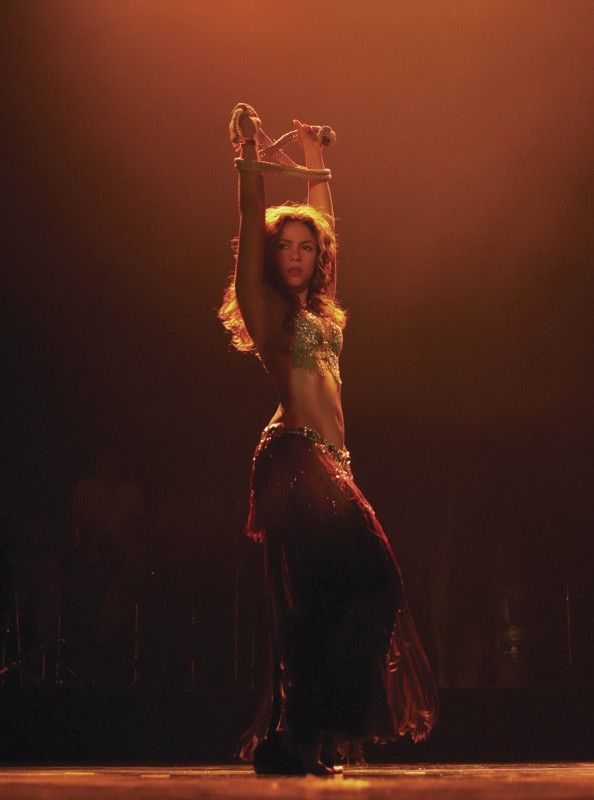 We have compiled detailed instructions on how to learn belly dancing so that you can dance no worse than a Colombian pop star.
Tatyana Shamanina
Tags:
weight loss
Dancing
How To
Slim stomach
incendiary dance
Shutterstock
How to learn to dance a beautiful oriental belly dance at home? Of course, it's not easy. Nevertheless, it is easier to dance it at home than any other dance style. Especially if you have never been into dancing before.
Basic movements
Stand with your feet together and your arms at your sides. Then slightly bend your knees and raise your chest - this is the starting position for starting any movement in the belly dance.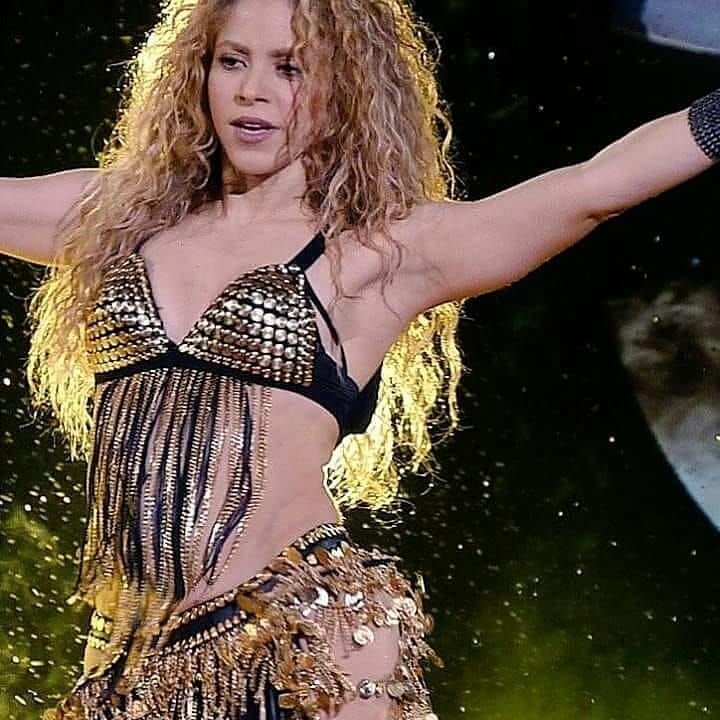 For smooth movements in the dance, you need to tighten the muscles of the lower abdomen and engage the pelvis.
Bend both knees. Then straighten your right leg to lift your right thigh up. Then lift the pelvis up to the chest, while the upper body should not be involved. The heels must not be lifted off the ground during this movement. When you "pull" up your right hip, lower it and repeat the movement with your left. Namely, straighten your left leg and lift your left hip up.
Repeat hip lift on both sides at a faster pace. Do not pause - first lift the right thigh up, and then smoothly - the left. At an accelerated pace, the hips will swing quickly from side to side - now you know how to perform the shimmy movement.
Start in the starting position with the right foot on the floor and the left foot slightly extended, about a few inches forward with the heel raised.
Then bend both knees and keep your chest and arms up. Then straighten your left leg, lift your left thigh and immediately lower it to the level of your right thigh. At the same time, keep your right leg bent during the movement. Next, repeat the mini-bunch at a fast pace so that it looks smooth, without pauses and breaks.
How to quickly learn belly dancing at home? Easy, the main thing is not to miss a single basic movement, including the "tummy". Starting position - feet are on the floor, the upper body is raised, and relaxed arms are at the sides. Then slightly bend your knees and tighten the muscles of your upper abdomen, pulling them in. Then relax your stomach and tense only the muscles of the lower abdomen. Consistently alternate, pulling in the lower, then the upper press. Repeat the movement smoothly and without pauses.
The last basic movement that will help you understand how to dance belly dance correctly.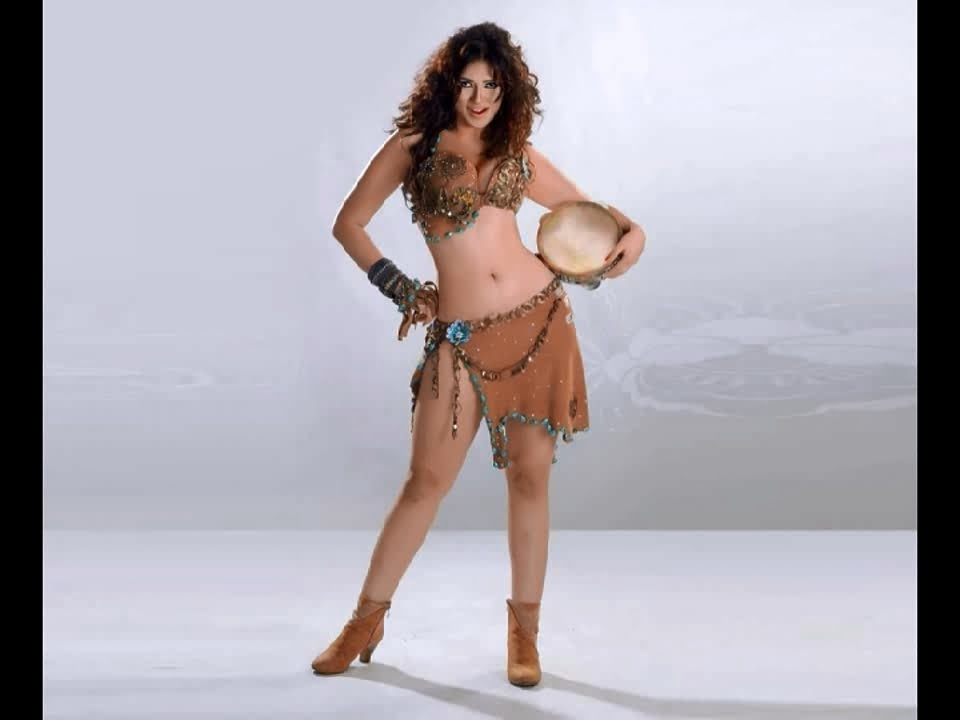 The starting position is a raised chest, arms are located on the sides, legs are together, and the feet are on the floor. Next, we pull the chest up to the end so that the shoulder blades seem to slide along the back. Then lower your chest back down. Repeat the link at a fast pace, while alternately contracting the abdominal muscles.
Why do home belly dancing?
Oriental dance will help not only lose weight, but also cope with various pains.
Gentle movements increase the flow of synovial fluid (natural lubricant) in the joints, and also tone the back muscles, which improves posture and prevents back pain.
How to learn belly dancing at home and lose weight? Easy - one hour session will help burn up to 300 calories.
Belly dancing tones the abdominal and pelvic muscles involved in childbirth.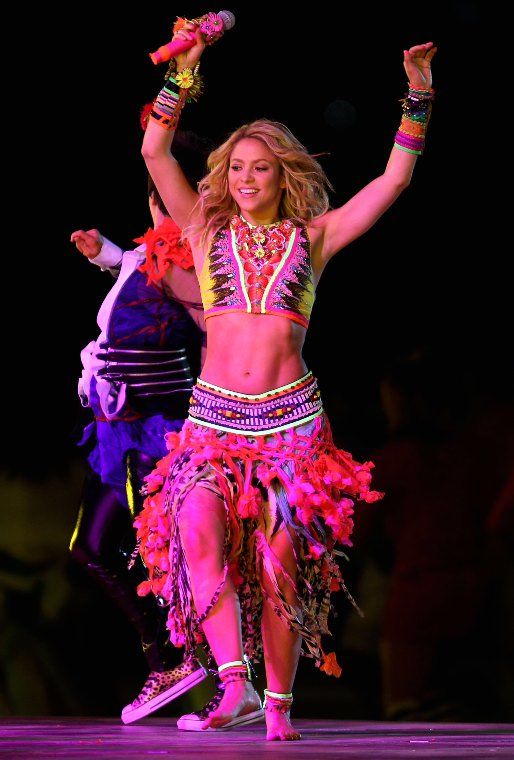 Oriental belly dance is not only beautiful, but also healing. The dance feels like a session of physical and psychological relaxation.
Soothing dance bands to help reduce pelvic congestion, which improves blood circulation and relieves PMS pain.
Singer Shakira / Shakira - « SHAKIRA "Wag our tails with me!" /Gazelle. Zootopia/? The most popular Colombian singer, whose songs are pleasant to listen to and dance to watch!"
Colombian singer Shakira became widely known to the international public in the early 2000s, since then she has released more than one album and many of her songs have become hits.
My acquaintance with her work began with the famous song "Wenever, Werever" (It doesn't matter when, it doesn't matter where) and the famous video for it with Shakira's incendiary dances against the backdrop of a running herd of horses and beautiful natural landscapes.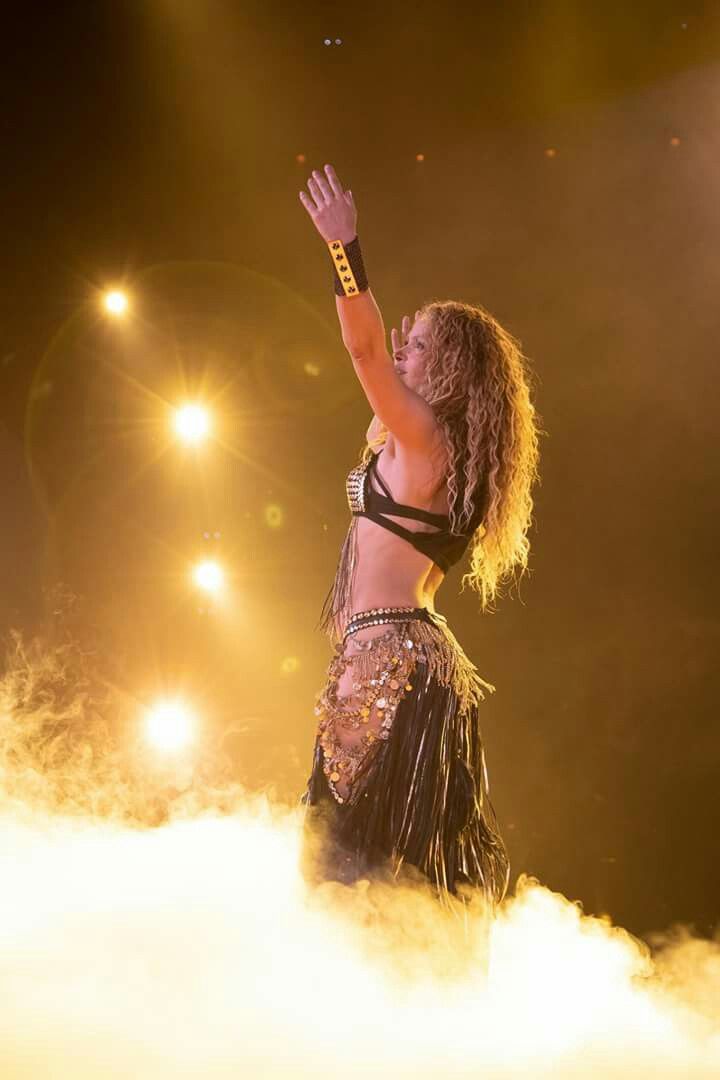 Shakira's work is interesting for me not only in songs, but also in dances, because Shakira skillfully combines modern music and belly dance.
"Wenever, Werever" is from Shakira's fifth album Laundry Service , released in 2001.
Shakira , born Shakira Isabelle Mebrak Ripoll , was the only child in the family. Since childhood, she showed interest in music, in a variety of directions. Not only music, but also dancing was her passion. Stunning plasticity and organically fitting into her image, belly dance movements are a peculiar style of Shakira, which distinguishes her from many.
(Who's talking about what, but I'm talking about bellydance!)
In 2005, the sixth album "Oral Fixation Vol.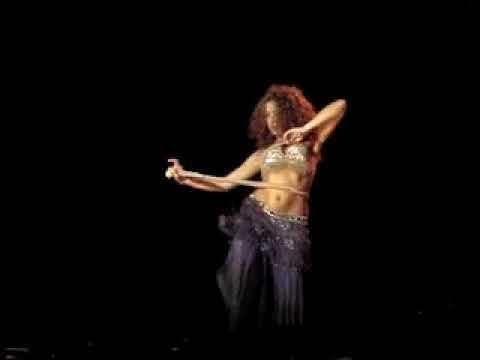 1", I would like to mention two compositions, "La Tortura" , a duet with the Spanish singer Alexandro Sanz (Alejandro Sanz). The clip is based on the attraction of a guy (not free) to a girl who lives in the house opposite... Shakira, as always incomparably, one dance on the table is worth something!
"Loca" (Spanish Verson), song from the same album, very dynamic, charging with positive and good mood. The video was filmed in Rio de Janero, dancing on the beach, riding a motorcycle and rollerblading, swimming in a fountain - unbridled fun!
The song "Waka Waka" from the ninth album "Sale El Sole" (2010) became the anthem of the Football Championship. The single is based on Cameroonian folklore, Shakira performed the song at the opening, and later, at the closing of the World Cup.
I am not a fan of this sport, but the song is colorful and memorable. (Gerard Piqué, Shakira's future companion in life, participated in the filming of this video).
"La La La" from the studio album "Shakira" is also dedicated to football, released in 2014. theme at the Championship in Brazil. Filming took place in Portugal, Lisbon. Shakira in it is like a goddess or a queen, stately, beautiful and her movements are more restrained, but no less refined.
~~~~~~~~~~~~~~~~~~~~~~Shakira and belly dance~~~~~~~~~~~~~~~~~~~~ ~~~
Shakira has parents of different nationalities, her mother is Spanish and her father is Libyan. The interest in belly dancing is perhaps partly due to the origins.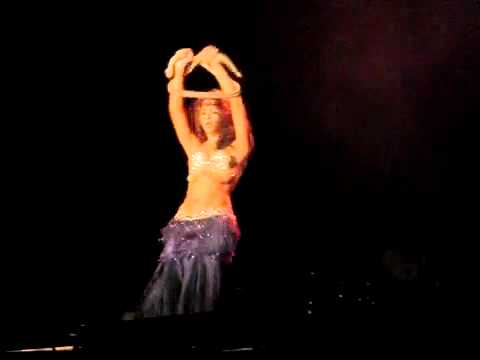 "Belly dancing has always been a natural thing for me. This is something that was literally given to me from birth, and for which I did not have to constantly train. These movements live inside me, and I can call them from there when necessary" .
In many videos, Shakira performs elements of belly dancing, using outfits with an open belly and tying a belt around her hips. She dances barefoot, which is also characteristic of bellydance.
During the third concert tour (Tour of the Mongoose 2003) before the performance "Wenever, Werever" Shakira spectacularly appeared on stage with a shamadan (candelabra) on her head and performed a candle dance.
One of Shakira's songs "Ojos Asi" (Eyes like those) (1998 album Donde Estan Los Ladrones? Where are the thieves?) has oriental influences and before performing it on stage, Shakira often performed a dance that included flowing movements with a handkerchief and shaking with spectacular movements of the hips.
At the festival Rock in Rio Shakira changed dance costumes several times. And she performed a belly dance with an unusual rope accessory.
"Hips Don`t lie" song performed with rapper Wyclef Jean.
Duet Shakira and Beyoncé single Beautiful Liar (Beautiful Liar) 2007.
​ R&B artist and Beyoncé and Shakira look amazing in their video together. The meaning of the song is that two girls meet at the same time with the same guy and draw certain conclusions about him.
Shakira greatly contributed to the increase in the popularity of belly dancing, many wanted to learn how to do hip strikes as well and hurried to take belly dancing lessons! Shakira perfectly controls her body, the dance in her performance looks bewitching.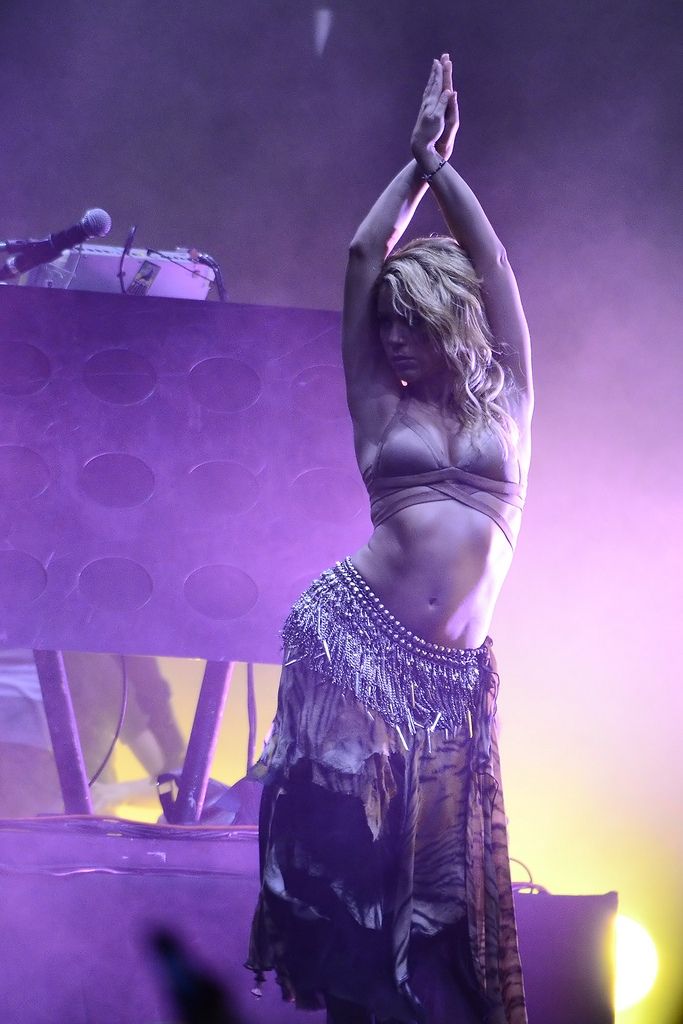 The combination of Latin rhythms, oriental plastique and Shakira's strong voice gives an amazing result.
~~~~~~~~~~~~~~~~~~ Shakira "in the role of" beautiful Gazelle~~~~~~~~~~~~~~~~~~~~
In 2016, a wonderful cartoon was released Zootopia, Shakira voiced one of the characters, namely the pop singer Gazelle. Shakira served as the prototype of the cartoon celebrity, Gazelle even dressed in the appropriate stage costume. The song "Try Everything" served as a wonderful soundtrack.
I'm very happy to announce that I'll be playing Gazelle in Disney Animation's Zootopia and I'll be singing a new song for the film called "Try Everything"!
Screenshots from the cartoon I put in a quote:
The song is very incendiary, charging with positive energy. The animation as a whole is very good.