How to set up dance mat
How to Use a USB Xbox 360 Dance Mat with Windows 10
This guide will explain how to install a dance mat for use as a control pad in Windows 10.  The mat will work natively with games that support Direct Input controllers such as the popular PC dancing game Stepmania.  it will also be possible to use a program such as Xpadder (Paid) or JoyToKey (Free) to map the dance mat inputs to keyboard inputs so that virtually any PC game can be played using a dance mat!
Following this tutorial involves installing a 3rd-Party unsigned driver.  There is no support available for this driver.  There is every chance that this driver could cause your computer to blue-screen. 
Only follow this guide if you understand the risks and are prepared to deal with things if something goes wrong.  Please back up all important data on your computer and create a system restore point before continuing.  GoshDarnGames is in no way liable if something goes wrong!
Installing this driver is recommended only for advanced users!
A compatible mat might look something like this.
This tutorial should work with the dance mats released for the Xbox 360 version of Dance Dance Revolution. 
The tutorial may not work with all mats like this so be sure of your seller's returns policies before purchasing one.
The mat I used for this tutorial is not an official Konami mat but looks the same as the image.  I would assume that any USB mat compatible with the Xbox 360 should work.
The first step is to unplug any USB control pads connected to your system.  This will ensure the driver doesn't interfere with them and also make the dance mat easier to spot in your Device Manager.
Note that this tutorial assumes that you don't have any conflicting 3rd party drivers installed.  The official Microsoft Xbox 360 drivers will not interfere so don't worry about them.
Plug In Your Dance Mat
Your dance mat should be plugged in during the installation.
The dance mat will appear as an unknown device in "Other Devices"
Open your device manager.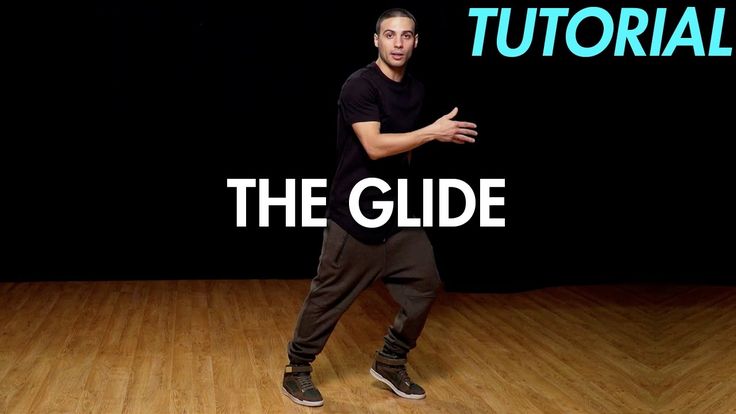 The dance mat should appear as an unknown device in the Other Devices section of the Device Manager.
The dance mat may be recognised as an official Xbox 360 game pad but it is still necessary to install the custom driver.
The 3rd party driver is required because the Microsoft driver will treat the dance mat as a normal Xbox 360 control pad with a D-Pad and 4 buttons.  This is unsuitable because the driver does not allow two opposite directions to be input simultaneously.  Games like Stepmania require up and down or left and right to be input together to perform a jump.
The unofficial XBCD driver allows us to configure the dance mat so that each input is treated as a separate button press rather than a D-pad input.
Download the Driver
Version 0.2.7 of XBCD can be downloaded here:
http://vba-m.com/forum/Thread-xbcd-0-2-7-release-info-updates-will-be-posted-here
You just need to grab the .exe from the very top of the post (The mediafire link).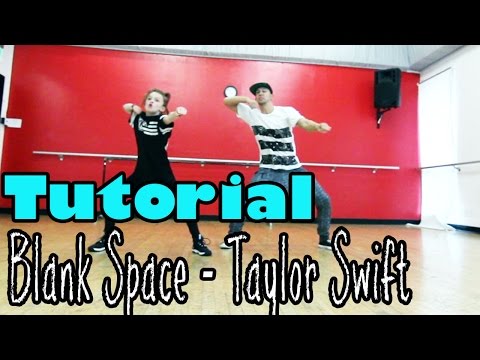 Note: This is a 3rd party driver and I accept no liability if it causes damage to your computer – INSTALL AT YOUR OWN RISK
Restart Your Computer With Advanced Settings
The XBCD driver is unsigned.  By default Windows 10 does not allow the user to install unsigned drivers but it is possible to reboot your computer that will allow the driver to be installed:
http://www.howtogeek.com/167723/how-to-disable-driver-signature-verification-on-64-bit-windows-8.1-so-that-you-can-install-unsigned-drivers/?PageSpeed=noscript
Install XBCD with the Default Settings
You will get a warning like this when installing the driver.
Install the XBCD driver with the default settings.
You will get a security warning during the install.
It's probably not a great idea to install random drivers from the Internet…
Reassign the Dance Mat Device in the Device Manager
The dance mat will appear like this after the driver has been installed.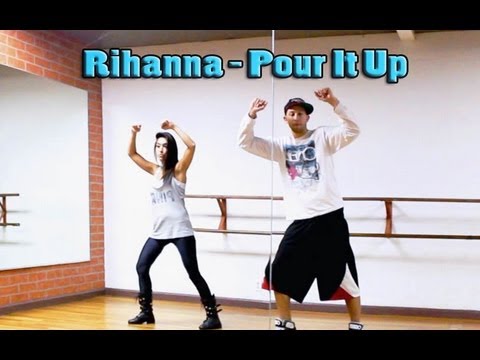 The dance mat will appear as XBCD Xbox 360 Controller in the Human Interface Devices device manager.  This means the XBCD driver has detected as a 360 compliant control pad (hooray!).  If the device does not appear as such don't give up yet – the next step may still apply.
By default the XBCD driver will treat the dance mat as a normal Xbox 360 controller.  Luckily XBCD includes an alternative driver that is geared towards dance mats.  All we have to do is use the Device Manager to tell Windows which version of the driver we want to use.
Right Click on the device and select "Update Driver Software"
Right click on the dance mat in the Device Manager and select Update Driver Software.
Select 'Browse my computer for driver software'
Select 'Browse my computer for driver software' from the dialogue box that opens.
Pick the Driver Manually
Select 'Let me pick from a list of device drivers on my computer'.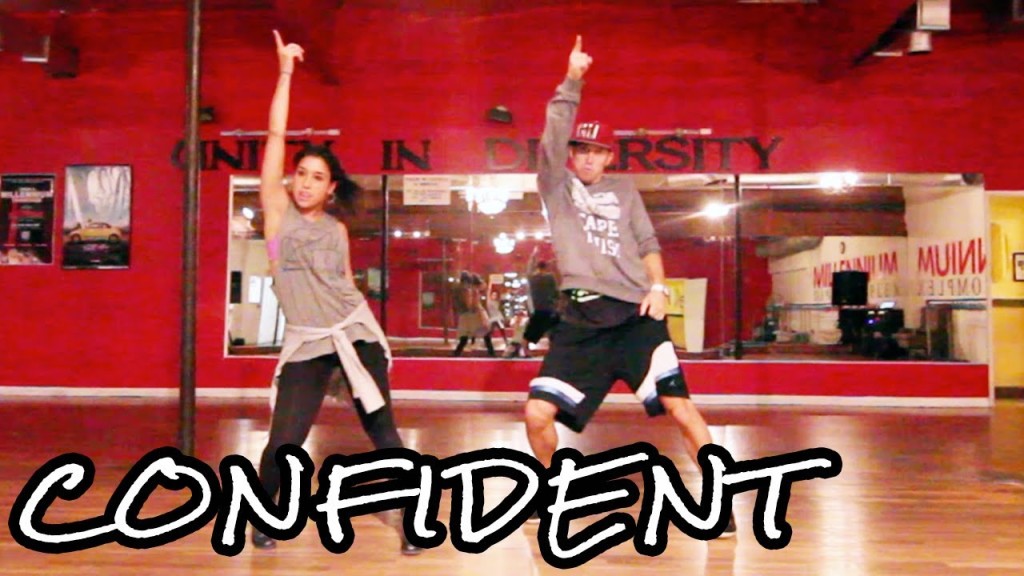 Untick "Show Compatible Hardware"
Untick "Show compatible hardware" to show all devices.
Select Xbox 360 Foot Pad
In the XBCD Project category select XBCD Xbox 360 Foot Pad.
This warning will be shown
A warning will be shown.  This warning can be ignored if you're in the business of ignoring Windows warning messages.
Success!
All being well you should see this message to confirm the successful installation. 
Search Windows for the XBCD Setup Utility
You can now run the XBCD set-up utility to configure the dance mat.
Search for XBCD in the windows start menu and it should appear.
Right click the utility and click "Run as Administrator" – XBCD Setup needs admin rights to run but doesn't ask for them.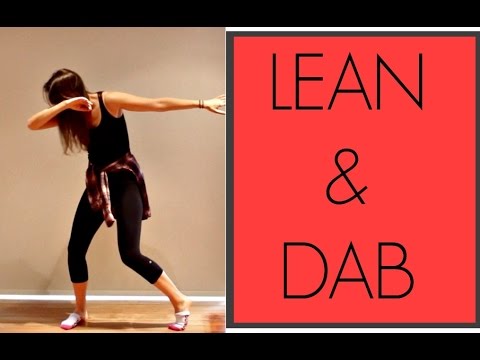 Test the Dance Mat Buttons
XBCD Set Up Utility
When you press buttons on your dance mat the corresponding buttons should light up blue in the XBCD set up utility.
How XBCD Works
Beside each of the Xbox 360 controller inputs in the set up utility you can see a button number (e.g. "B12").  XBCD will map the inputs from the dance mat to the button we specify using the Direct Input API.
The great thing about mapping the buttons like this is it allows us to press 2 opposite directions on the dance mat simultaneously.  This is essential for jumps in Step Mania and impossible using the official Microsoft drivers.
Mapping the Buttons
Use the "Windows" tab to adjust the number of buttons.
Before assigning the buttons it is a good idea to increase the range of buttons that we are allowed to use.  This is not essential for Step Mania but will be useful if you want to use the dance mat for something unconventional such as movement controls for a First Person Shooter, which will be explained in a future tutorial.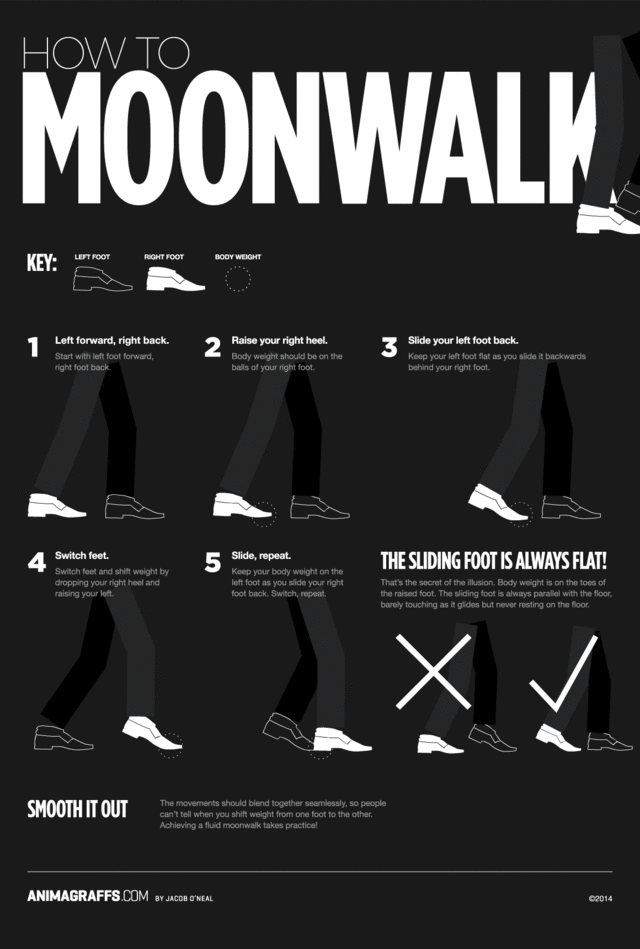 The number of buttons can be set on the Windows tab.  Note that you will need to unplug and replug your dance mat after you have edited the number of buttons.
Download the Button Config
Configure XBCD to use the highest number buttons.
In order to map all the buttons you can download this handy config file and load it in XBCD:
https://www.goshdarngames.com/dance-mat-config/dancepad-24-buttons.xgi
To load it use the Open button at the bottom of the XBCD set up utility.
This will tell XBCD to use the highest number buttons (of the 24 we set earlier).
Using the highest control pad button numbers is advantageous later if we want to play games like First Person Shooters using the dance mat to move and a hand-held controller to shoot.  Many single-player games allow input to come from more than one controller simultaneously so you can use a dance mat at the same time as a controller.  Using the highest button numbers available reduces the chances that a conflict will occur between the controllers – i.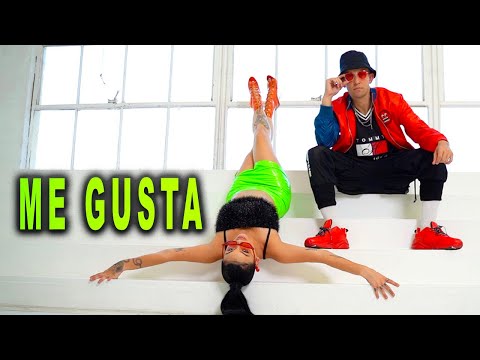 e. a button on the dance mat already being mapped to an action we want the hand held controller to do.  This will become clearer in future tutorials on how to use the dance mat with various games!
Opposite inputs should light up simultaneously.
All being well your dance mat should now work like a normal controller in Windows.  It should be possible to press 2 or more buttons simultaneously.  You can test this using the XBCD set up utility – simply press the buttons and see if their inputs light up.
I'm planning on making tutorials on how to use the dance mat for games such as First Person Shooters.  I might also make some games designed with dance mats in mind in the future.
To subscribe to future updates check out the social media buttons in the top-right of the web page!
How to choose and connect a dance mat to your TV
At the end of the last century, there were dance machines. Today they have been replaced by a modern set-top box for dancing in front of the TV – a dance mat with the ability to connect to a TV and / or PC, which will appeal to children and adults.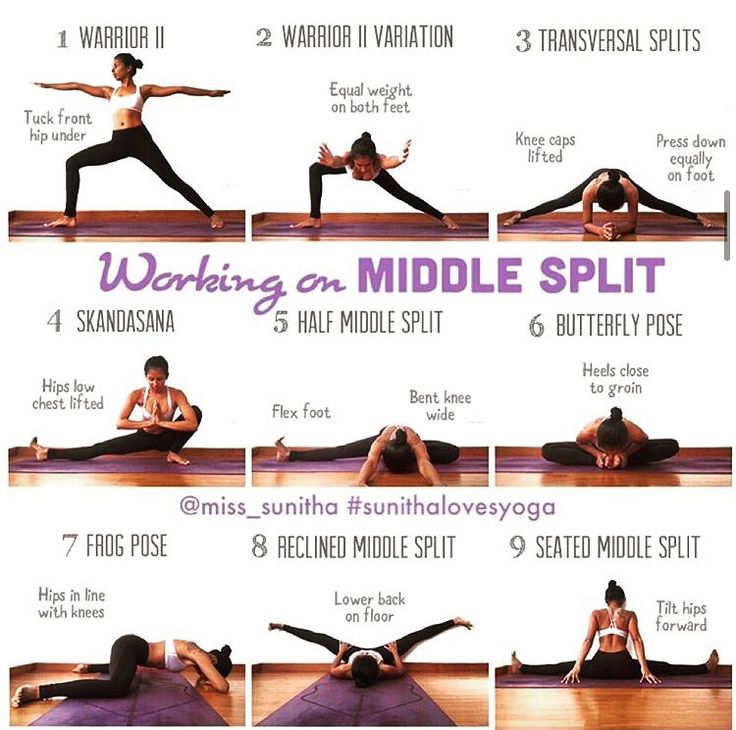 Such mats include, in addition to dancing, games and exercise equipment.

Contents
What is a Dance TV Box?
How does the Dance-dance mat entertainment device work?
Sports, dancing, entertainment – useful and fun
Types of dance rugs
Dance Mat Features
Characteristics of a standard attachment mat
How to choose a dance mat with a TV connection
TOP 10 best models as of late 2021-early 2022
How to connect your dance mat to your TV and set up
What is a Dance TV Box?
The dance mat is a dance game console that is connected to a TV, made in the form of a rug, allowing you to play and learn dance at home. The set-top box is connected to the TV and the game, dance, sports starts right at home. Great replacement for disco and gym.
Dancing on a dance mat connected to Smart TV [/ caption] There are buttons on the dance mat: 4 main buttons plus additional ones. He's like a joystick, only for the legs.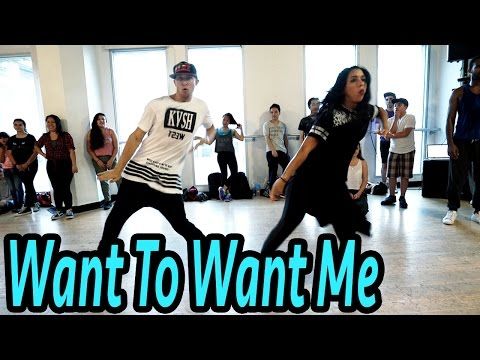 The set comes with the usual joysticks. In the middle of the mat, the starting position is indicated. You need to be fast, alert and feel the rhythm. Then everything will work out. Such entertainment will become the highlight of any holiday, for children or adults. This will be a good warm-up for those working from home. And for someone it can be an excellent substitute for a fitness club.
How does the Dance-dance mat entertainment device work?
In order for the dance console to work on the TV, you just need to connect the dance mat to the TV, preferably a large one, with good picture quality and good sound. As soon as the dance mat is connected to the TV, the set-top box software will automatically configure the device. The complexity of the connection may vary depending on the model. The rug connects directly to the TV via HDMI, older models via RCA, or via a set-top box, to which it connects via Wi-Fi. Plug all the wires into the correct jacks, turn on the rug, and everything should work.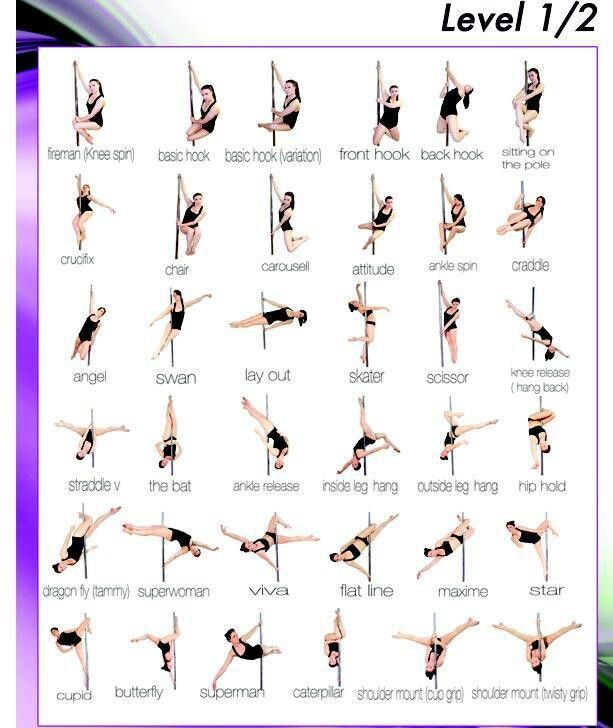 Select a game, song, dance or workout with the included joystick. Get up to the starting position. Press start and go!
Start moving to the beat of the music, follow the arrows on the screen, be attentive and dance with pleasure. Tired of dancing, sit down to play games.
Sports, dancing, entertainment – useful and fun
And you need a dance mat for health, for fun, for a good mood and for the good of business. Any dance activity saturates the body with oxygen and charges the soul with kindness. Dance, aerobics, running are physical activity that normalizes the body's activity, starts metabolic processes.
Games, dances, sports entertainment – everything is in modern dance rugs [/ caption] Regularly using the children's dance rug to the TV, children will be cheerful and cheerful. And adults will lose weight and tighten up if they use a dance console in front of the TV for at least 15 minutes a day. A music mat is an excellent stress reliever, to get rid of negativity, which means better health and longer life expectancy.
Be in the dance movement and life will seem amazing! It doesn't matter how old you are – 3, 15 or 55, dance and get positive. Strengthen your heart, legs, arms, saturate the body with oxygen, get rid of cholesterol, negativity and extra pounds. Become athletic, fit and alert.
Good to know! 1 hour of training on a dance mat will help you burn 1000 calories.
When exercising and playing on such a rug, all muscle groups will be involved. A TV and a rug will provide you with a cheerful mood and good health.
Types of dance rugs
The selection of dance rugs is quite large. They differ:
by appointment – professional and portable;
in terms of graphics quality – 64 bit, 32 bit, 16 bit and 8 bit;
by capacity – double, single, bulk;
by connection type – wireless and wired;
by user – for small, for large, for girls.
All rugs are good in their own way.
Dance Mat Features
A dance rug is not just a rug to dance on.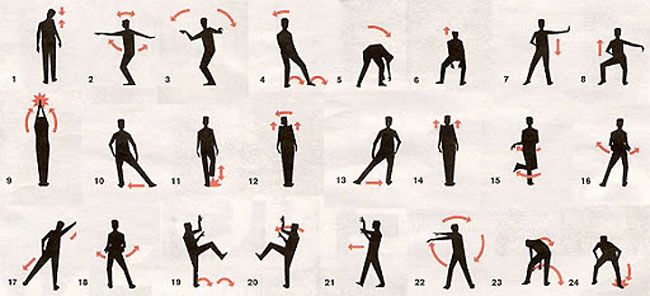 This is a real game console, in which, in addition to music and shooters, there are games and sports simulators. After the first connection, the TV dance and music mat will take you into the world of dance, sports and games.
Such a rug will be good entertainment for friends at a party. Since both adults and children like to play the console-mat, it will be a great pastime with the family. The dance mat gives you the opportunity to learn to dance at any age. For those who are dissatisfied with their appearance, this is a great opportunity to lose extra pounds and tighten the body, all muscle groups are involved and activating the body's metabolism. Dancing helps to burn fat and strengthen muscles. In the modern world, we spend a lot of time working at a computer, which is chained to a chair and a computer. In this case, the dance rug brings mobility back to life without leaving your home.
For active kids, a dance mat is a safe way to release energy. A dance mat for children with a TV connection will be an interesting and useful gift for any child.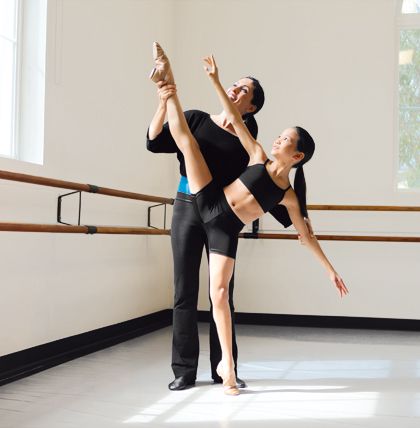 Characteristics of a standard attachment mat
| | |
| --- | --- |
| Graphics quality | 8 bit 16 bit 32 bit 64 bit |
| The size | for one (90-80 cm) for two (163-93 cm) |
| Material | synthetic (slippery) rubberized (anti-slip) |
| Color | Various |
| Number of buttons | 4 buttons main 4 main buttons + additional |
| Connection method | wireless wired |
| Software | Dance Dance Revolution (DDR) Pump It Up (PIU) |
Before buying a dance mat with a TV and computer connection, you should read the reviews of those who have already purchased such a device.
How to choose a dance mat with a TV connection
Before choosing a rug, you need to determine who it is for and how many people will use it. For what price you can afford to buy a dance rug.

It is important to pay attention to the quality of the rug. You shouldn't give preference to the cheapest models.
First of all, you need to select a rug based on who will use it. For children from three years old, there are simpler and brighter rugs. They have only 4 arrow buttons. With its colorfulness, it attracts the child to a fun game.
Rug with wifi [/ caption] For older children, from 6 years old, you can already give preference to more complex options, with a large number of buttons. Such rugs will no longer have such brightness. Additional games may already be built into them for relaxation between dances. For teens, double rugs can be considered for fun time together. It will be possible to arrange battles, play in teams. Rug with wifi [/ caption] For older children, from 6 years old, you can already give preference to more complex options, with a large number of buttons. Such rugs will no longer have such brightness. Additional games may already be built into them for relaxation between dances. For teens, double rugs can be considered for fun time together. It will be possible to arrange battles, play in teams.
Game modes, dance, aerobics [/ caption] For adults who want to use a dance mat for professional training, it is recommended to purchase a full-fledged dance platform. If you want to get rid of extra pounds, a flexible rug with a maximum number of buttons is suitable. More Bits in a prefix means better graphics. It is better to choose a model with additional buttons for control – start and cancel. They will greatly facilitate the game process.

Carefully approach the question of choosing a rug in relation to the covering. Safer is the rug with a rubberized coating.
Dance mat for children and adults with the ability to connect to TV and computer: https://youtu.be/rAgOm3_yNA0
TOP 10 best models as of late 2021-early 2022
The 10 best set-top boxes for dancing in front of the TV, the price is approximate for the end of 2021-beginning of 2022, depending on the store and current promotions:
| | | | |
| --- | --- | --- | --- |
| one | Aspel Dance Performance II (32 bit) for two | Designed for multiple players up to 14 years old | RUB 7138 |
| 2 | INTOUCH Wireless (32 bit) for one | With two wireless joysticks | RUB 6500 |
| 3 | INTOUCH HDMI (64 bit) for two | Crisp images on large screens | RUB 12,500 |
| 4 | Aspel Super Dance (32 bit) for one | Ability to save your own tracks to a memory card | RUB 9112 |
| 5 | D-Hip (32 bit) for one | Works in two modes PIU and DDR | RUB 1800 |
| 6 | Dance Factory (32 bit) for one | Designed for teens from 10 years old | RUB 4400 |
| 7 | Aspel Stay Cool (32 bit) for one | Includes yoga exercises and games | RUB 7266 |
| eight | Dance performance II Stay Cool for one | Good sound and lighting effects | RUB 990 |
| 9 | X-Stream Dance PAD for one | Waterproof, can be used anywhere | RUB 1180 |
| 10 | Wireless Pad HDMI (64 bit) for two | Built-in collection of Russian songs for children | RUB 11,000 |
Convenient is the dance mat that can be connected to a TV or computer.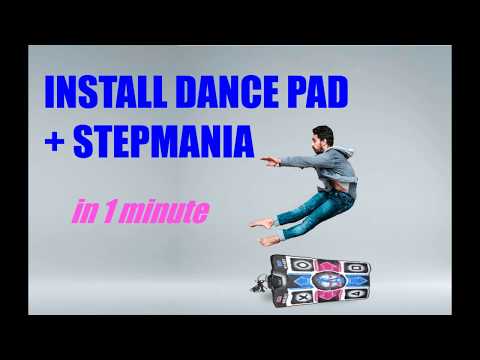 Dance mat X-TREME Dance PAD Platinum, which can be connected to a TV or PC – video review: https://youtu.be/tSkwcp3WJX0
How to connect your dance mat to your TV and set up
Connecting your dance mat to your TV is easy. The main thing is not to mix up the connectors for the connection. The
electronic dance mat has a standard connection kit [/ caption] Depending on the type of mat, the connection can be directly to the TV or via a wireless adapter-set-top box. There are two types of wires: an RCA (cinch) cable for three connectors and a modern HDMI cable.
RCA connector [/ caption]
HDMI [/ caption] Wireless connection requires connecting the dance mat to the TV via a USB wi-fi adapter. This adapter works from the mains, which is connected with a usb wire.
Wi-Fi adapter-attachment [/ caption] It is important to connect the cable to the appropriate socket, then everything will work automatically.
Sockets on the dance mat [/ caption] When setting up, use the TV remote control to switch to AV or HDMI mode, depending on the type of cable.

HDMI connectors [/ caption] If the mat has a wired connection system, then you need to connect the cable to the mat. If the system is wireless, make sure the set-top box is connected and turn on the mat.
Connecting modern dance rugs via HDMI [/ caption] We have connected a dance rug and the fun begins. Get up to the starting position, pick up the joystick and start control. Choose a mode: dancing, games, sports. And forward. Important! When operating the hand joystick, stand still in the middle of the mat, otherwise the buttons on the mat itself will be triggered and this will interfere with the joystick control in your hands. You can use the dance rug in order to have fun with dancing in a friendly company. To do this, select the song you like from the menu, get into the starting position, press START on the joystick and rush into the dance. Follow the rhythm and arrows. Be careful. And everything will work out.
More fun in using rugs for two. In this case, there is a moment of competition.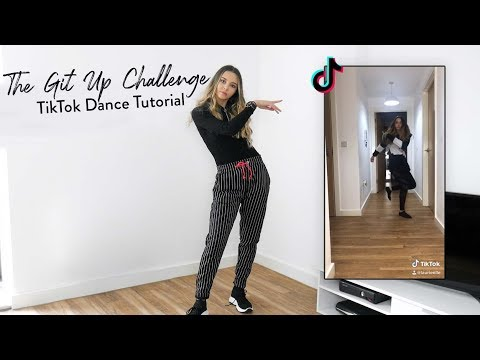 And it is very catchy. You can have battles in good company. The next way to use the dance mat is through sports. Select SPORT mode and start exercising. There are different kinds of sports: aerobics, yoga, running on the spot, running at a distance. True, the distance will be only virtual. But at the same time, the load is quite real. A great way to lose pounds and warm up if you don't have the time and money to go to the gym. In conclusion, we can say that the dance rug is a modern joy, fun, a unique opportunity to save money at the gym and disco. It gives the opportunity to dance for those who are very shy, hesitant to dance in public. There is an opportunity to relieve stress after a working day.
Baby's play mat will help your child's development
Already at the age of three to four weeks, babies begin to concentrate their attention on the surrounding objects and show curiosity. They can look at a chandelier on the ceiling, a pattern on the wallpaper, a toy on the cradle for a long time, but after a while they get bored with all this.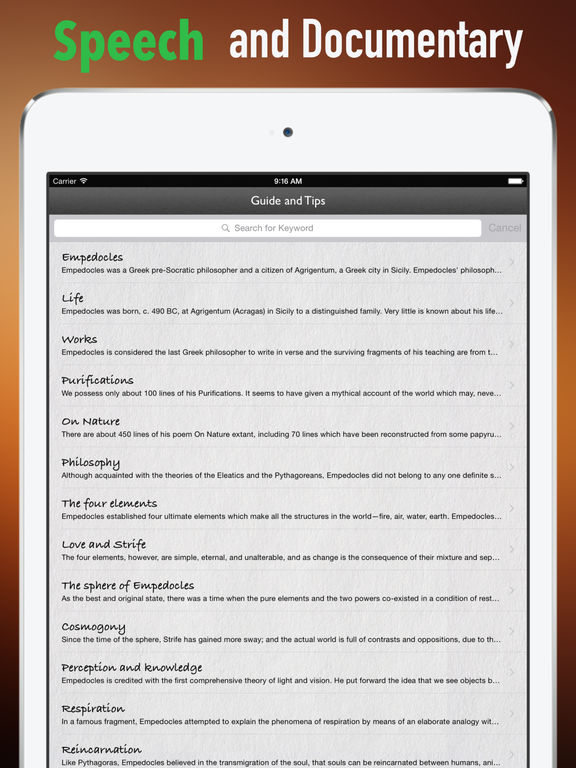 Children need more and more new experiences, and they move into the hands of adults, because there are so many interesting things to see from a height. That's just moms who spend most of the day alone with the child, you need to do a lot of things. They can't carry babies all the time. And then a children's play mat comes to the rescue. nine0003
Modern play mats are real development centers. They help kids develop spatial coordination, thinking and creativity, train fine motor skills of hands and experience various tactile sensations. Often a play mat for a child is equipped with special arcs on which various toys are hung. Parents, at their discretion, can change hanging objects so that the child does not lose interest in them.
Bright Starts baby swing: complete overview, features,...
Children's swings from birth to 1 year old have become a popular product purchased by newly minted children...
Manufacturers complement the play mat with numerous elements: there are "rattles", tweeters, mirrors, laces and inserts from various materials.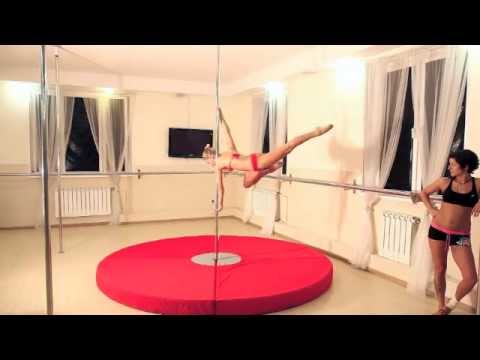 Expensive models of rugs are equipped with musical panels, hitting which, the child can listen to a classical melody or play various sounds. Children learn numerous skills thanks to the rug: first they learn to focus on individual objects, then they try to reach for toys, as a result they begin to roll over, and later they sit down. nine0003
Baby mats come in a variety of shapes, sizes and configurations, depending on the age and needs of the children. There are also rugs-transformers. For example, the Tiny Love play mat "grows" with the child. The smallest children can be fixed in it with the help of buttons on the sides. The child will lie and watch the toys on the arcs. After the sides can be unfastened, the area of ​​\u200b\u200bthe rug will increase. Then it will be possible to remove the arcs, and use the play mat itself to, for example, lay it on the floor in the cold season or take it outdoors and on trips. So the child will always have his own place to play. You can choose a mat based on the gender of the child: Tiny Love has a wonderful play mat for girls "My Princess".
nine0003
Don't skimp on a baby play mat. Firstly, it must be environmentally friendly and safe, and secondly, it must be of high quality. A play mat usually has to be washed quite often and it would be a shame if it quickly loses its appearance as a result. So that the rug does not provoke the development of allergies in a child, you should choose a product made from natural fabrics. It should not have sharp or prickly elements, its upper surface should be soft and pleasant to the touch. But conscientious manufacturers make the wrong side of play mats non-slip, this will help protect the child from injury. nine0003
Development mat - From what age? Needed or not? Since how many months?
Comments | Views 78521
Developing mats are so bright and elegant! One wants to examine and touch every toy, drawing, application ... But some parents complain that their baby does not show any interest in a new toy. They try different ways to use it, but nothing works.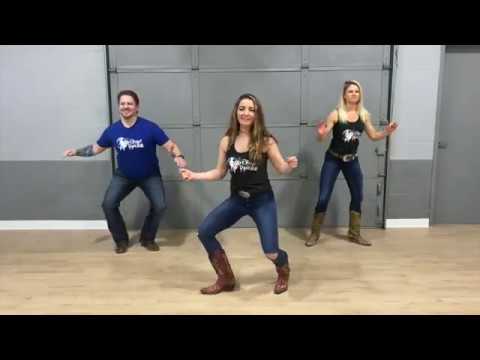 Maybe the rug is wrong? Or is it the wrong age? And in general, does a child need a developing mat? nine0003
Of course you do! Moreover, is the best development mat. From what age? In fact, they can and should be used from the moment the baby is born. It's just that different functions come in handy at different ages.

From 0 to 3 months: creating a safe space
At this age, it is extremely important for the baby to feel safe. Create all the conditions for him:
Lay your baby down on the mat and isolate him from the outside world. Lifting sides or rollers, if any, will help you with this. Otherwise, rolled diapers or towels will come in handy; nine0045
arches or arcs also help to divide the space, so the baby is very comfortable on the rug;
Make good use of the time: hang children's toys at a height of 30 cm to help the child learn to focus;
try to ring or rattle toys, commenting on your actions. This will help develop the baby's hearing and attention.
From 3 to 6 months: learning to grab and roll over
Now is the time to practice coordination and first flips:
hang up children's toys so that the child tries to grab them. How much joy and pleasure from successful attempts! Be sure to praise your skillful burly man;
Lay the baby on his tummy and place the safety mirror included in the kit in front of him. The kid will definitely like this cute type "behind the glass". Let them "get acquainted"; nine0045
now let the baby jiggle his arms and legs to his heart's content while lying on his stomach, and also do his first crawling exercises;
peanut reviewed all the toys? Move them to the edge of the mat - let him try to crawl or roll towards them, turning from his back to his stomach.
From 6 to 9 months: dancing and singing
This is the time to introduce your baby to musical buttons and toys, if they are included in the kit: nine0003
show your child how to press the keys correctly;
clap your hands and sing along with toys - the baby will certainly appreciate mother's enthusiasm;
it's time to get out of the small space. Put familiar objects away from the rug: let the baby crawl to them.
From 9 to 12 months: the whole world is not enough!
You will never be able to keep your fidget on the rug. But do not rush to give away your favorite children's toy, thinking that it is no longer needed. It is better to hide the development mat for a while, and then take it out again.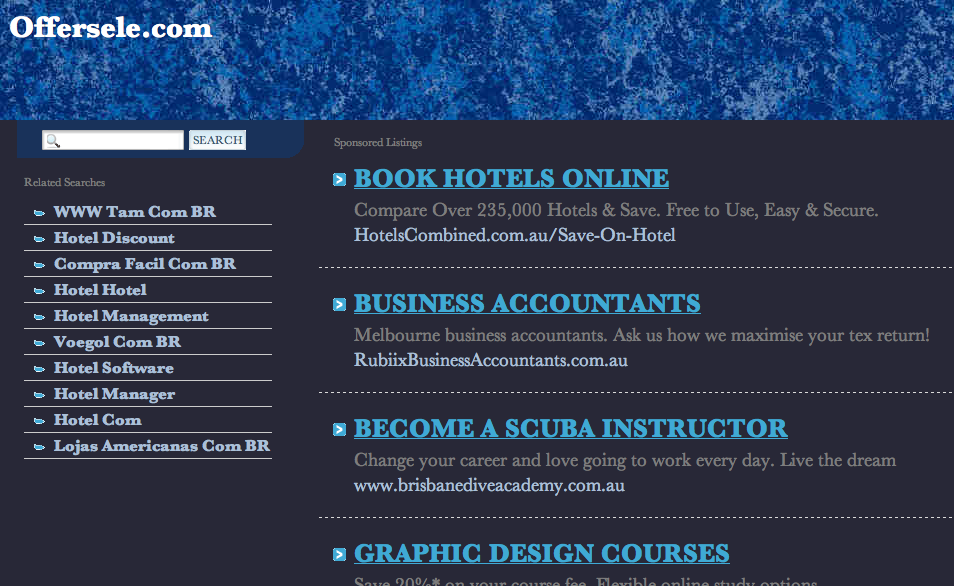 A familiar object will surely interest the child. Give him complete freedom of action.
I will also remember such familiar and beloved educational toys. It's so nice to crunch and rustle them again. nine0045
12 months and older: give your mat a second chance
Place a diaper or baby blanket on top of the arches. House-tent at your service! Hide, arrange puppet shows or put a bear in it.
Also a bright and warm rug is useful for exercise and dancing.
Choosing a development mat
Bestseller

Decided, but don't know which development mat to choose? In the article "Top 5 best mats + New .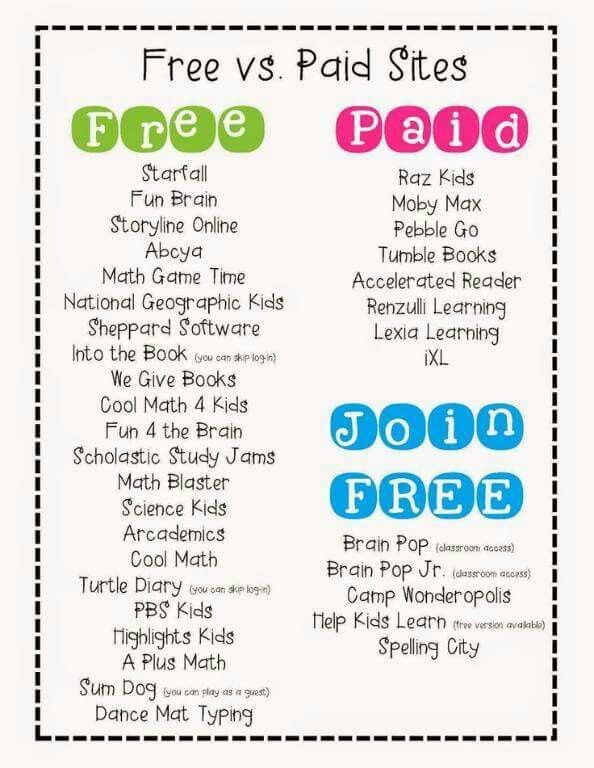 .." , we have already talked about the best mats for newborns. The leader among them can be considered Developing mat "Zoo" Tiny Love . It was he who has already managed to win a lot of approving parental reviews and satisfied baby "grunts".
This educational mat introduces the child to the world of interesting sounds and funny songs. The kid will enthusiastically knock on the keys, stroke the animals on the velvet backs and pull their tails. In addition, he will certainly enjoy rustling, squeaking and crunching toys. nine0006
Is a developmental mat necessary or not?

The benefits of developing mats are simply enormous, because they:
- contribute to the development of visual perception;
- train fine motor skills;
- develop hearing and touch;
- provide pleasant tactile sensations;
- help in the development of coordination of movements.