How does shakira dance
The 4 Tips That Will Have You Belly Dancing Like Shakira
Share this article
---
Have you ever been to a wild party and found yourself standing on the edge of the dancefloor awkwardly clapping along while you watch everyone else dance and go crazy? No? Is that just us?
Well, we're going to go ahead and pretend that we're not the only ones who are like this because this article is all about teaching you Fairies how to shake what your mama gave ya.
For those keen on learning how to belly dance and make their way towards the centre of the dance floor, the first rule you need to know is to own your own style. The reality is, if you feel awkward when you dance, then you'll look it! You need to feel the music and not be afraid to have a little fun.
Having said that there are a few techniques that can help you "fake it till you make it".
To do a hip lift or shimmy, you need to bend both knees. Then, straighten your right leg, which should raise your right hip, lifting it upward. The hip bone should shoot up towards your rib cage. Make sure to keep your heels flat on the ground as you do the lift and try not to move your upper body at all.
Now, you need to bring your right hip back down and try the same movement on the other side. Just straighten your left leg and raise your left hip upward.
Repeat the hip lift on both sides at a faster pace, while skipping the break in the middle between the two sides. It should look like your hips are lifting on the right and then on the left smoothly and fluidly.
At full speed, your hips will shimmy from side to side at a quick pace, which is known as the "shimmy" move.
Step one, check!
To do a belly roll, first begin with your feet flat on the ground and your upper body lifted, with your arms relaxed at your sides. Now bend your knees.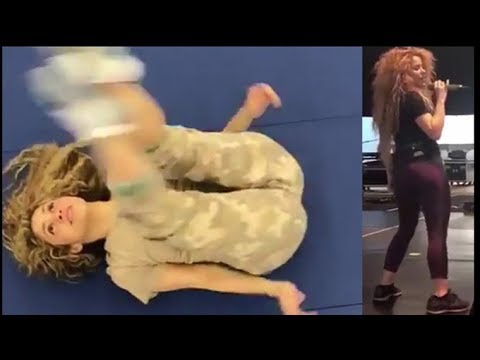 Next, contract just your upper abdominal muscles, drawing them into your spine. Then, contract just your lower abdominal muscles, drawing them inward. Push out your upper abs and then push out your lower abs.
Keep repeating these movements in a sequence and try to make the contracting in and the pushing out of your abdominal muscles fluid, with no pauses or breaks.
To mix things up a little, add a little hand movement to your routine by mimicking the back and forth motion of a windscreen wiper. Just use your index finger and middle finger on each hand, side by side.
Another popular hand movement to spice up your dance routine is one that sees you mimicking the action of changing the light bulb. Try it a few times in time with the music until you follow the beat.
Cover photo by: @siempreweddings
Posted in Expert Advice by wedded wonderland
Share this article
---
Next >>
The Best Crystals for Love, Marriage & Relationships
Join Our Mailing List
Name *
Email address *
State *
Fans Lose It Over Shakira's Latest IG Post: '#DancingWithMyself'
Shakira's outfit for the premiere of her new show Dancing With Myself was absolutely stunning.
The singer wore a sheer corset and neon yellow cropped jacket.
Fans loved the bright look and the new TikTok-inspired reality competition show.
---
If you've ever dreamt of learning choreography from dancing queen Shakira, now's your chance. In her new reality show Dancing With Myself, the "Hips Don't Lie" singer teaches contestants and the masses TikTok-approved moves. The NBC show premiered on May 31, and her look for the first episode—a sheer corset and neon yellow jacket—was just as iconic as her kick-ball change.
The pop star posed in the outfit on Instagram to gauge fan reactions to the series premiere. "I want to see your favorite moments from tonight's show! #DancingWithMyself," she captioned the post. In the episode, content creators and dancers from across the country learned a dance inspired by social media viral jigs and then competed against each other by performing it for a live audience.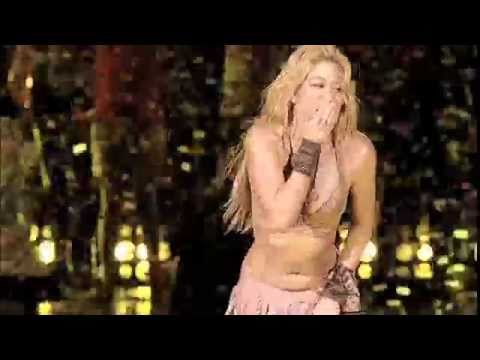 The judges—Shakira, Liza Koshy, and Nick Jonas—narrowed it down to a final two contestants, and the winner earned a cash prize of $25,000, per TV Insider.
By the looks of Shakira's comments section, fans loved the new competition and her inaugural judging look. "You are my favorite moment," one person commented. "Such a fun show 🙌🙌," another added. "Q U E E N ❤️," someone else wrote.
View full post on Instagram
For someone who has danced all her life (and started belly dancing as a child, per the Los Angeles Times), the show really puts Shakira in her element, which is made clear by how much fun she has on set. Exhibit A, the studio audience cheering on her amazing behind-the-scenes freestyle:
View full post on Instagram
While the show may provide another platform for Shakira to show off her skills, it's really about bringing together all types of dancers—not just professionals.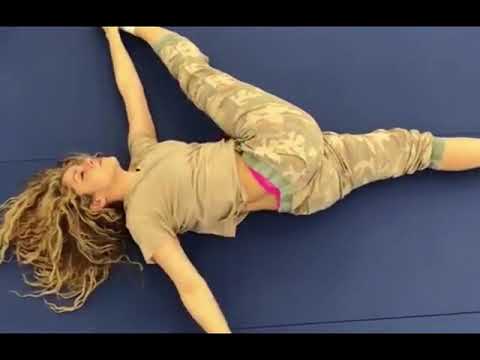 "I wanted to capture the language of social media, what's going on in social media, and how people like to express themselves right now," she told the blog Nerds of Color. "The idea of this show came from the pandemic when people were in their living rooms, dancing, and coming up with ideas and choreography. We thought that it would be a good opportunity or a good idea to actually create a platform for all of those people from all walks of life and ages, so they can express themselves and express their love for dance."
And that expression isn't limited to the studio stage. The show started a hashtag, #DancingWithMyselfAtHome, that encourages viewers to join the fun—after Shakira provides a video tutorial, of course. The best submissions have a chance to be featured in the following week's show.
View full post on Instagram
Dancing With Myself may seem like all fun and games (which it mostly is), but Shakira hopes it reaches people on a fundamental level.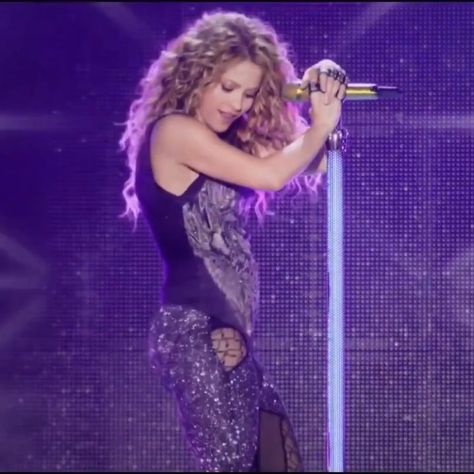 "We often don't realize how many people dance and how many talented people are out there; people who want to be seen, people who want to be taken seriously, people who just dream about being on stage for once in their lives," she told Nerds of Color. "Dance is such an intrinsic thing to human beings. It's one of the oldest rituals of human social life."

The show airs on Tuesdays at 10 p.m. EST on NBC.
Related Story
Shakira Looks Strong In A New Dance Video on IG
Kayla Blanton
Kayla Blanton is a freelance writer who reports on all things health and nutrition for Men's Health, Women's Health, and Prevention. Her hobbies include perpetual coffee sipping and pretending to be a Chopped contestant while cooking.
Dancing with the stars: learning to dance like Beyoncé, Shakira, Uma Thurman and other pros
Glamourama
Dancing everywhere: in movies and music videos, on television and on the Internet, at home and on the streets.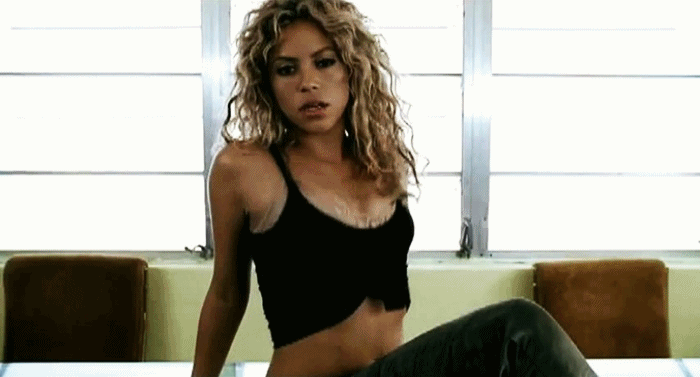 To keep up with the trend, we learn from the best of the best - Pharrell Williams, Shakira, Beyoncé, Jennifer Lopez, Uma Thurman, Madonna, Lady Gaga, Maddie Ziegler, Jeff Bridges and Tom Cruise.
classics
Dancing with the Stars: Learning to dance like Beyoncé, Shakira, Uma Thurman and other pros
Gallery
Slides: 3
View Gallery
The 1983 film Flashdance still inspires choreographers and singers: Geri Halliwell's demonstration performance was repeated by Geri Halliwell in the It's Raining Men clip, and Jennifer Lopez's spectacular workout in video I' m Glad.
in the style of
Dancing with the Stars: Learning to Dance Like Beyoncé, Shakira, Uma Thurman and Other Pros
Gallery
Slides: 5
View Gallery
Madonna Vogue's cult video brought the eponymous hand dance into fashion.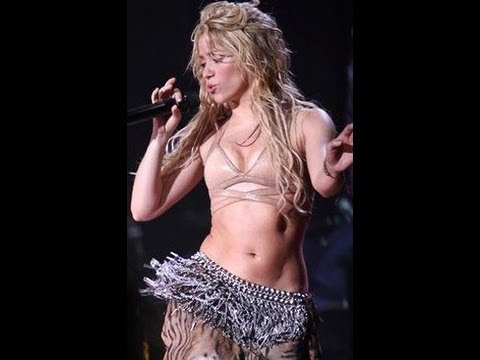 nine0003
1991
In the video Whenever, Wherever, Shakira was born from the foam of the sea and taught the world how to make waves with her stomach.
2001
We mastered hip-hop moves and danced like boys to Ciara's Like a Boy video.
2007
Lady Gaga remembered Michael Jackson's Thriller and brought back broken zombie plastic
in the Bad Romance video.
2011
Young Maddy Ziegler in the video of the singer Sia Chandelier gave a master class in contemporary dance. nine0003
2014
Coaching staff
You can learn how to move to music without leaving your computer: open YouTube and download dance videos from your favorite music videos. To find them, type in the search bar the name of the clip and the training channel.
Young choreographers teach you how to move your ass like Nicki Minaj in the Anaconda video and analyze the main mistakes of beginning twerking queens.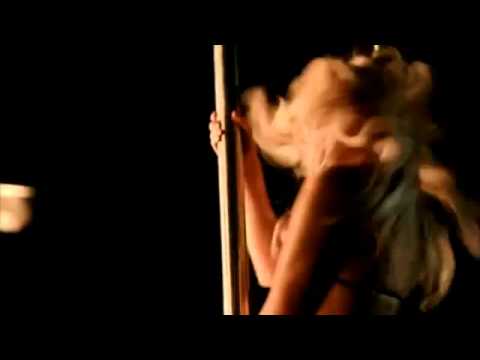 Eleven million people have learned Megan Trainor's dance from the All about That Bass video from the lessons of dancer and DJ Mandy Giroux (who, by the way, is friends with Miley Cyrus). nine0003
Movements from Eric Prydz's Call on Me video are ideal for morning exercises. Fitness instructor Dian Berry will help you learn them.
Girls from Bronx Dance School repeated the trio of Single Ladies from Beyoncé's video and collected more than two million views.
daily routine
To dance from morning to night, without stopping from work, you just need to find the right soundtrack.
before work
Charlie's Angels: Straight Forward: Drew Barrymore, Cameron Diaz and Lucy Liu warm up to MC Hammer's hit Can't Touch This. nine0003
before a date
A still from Pulp Fiction
Pulp Fiction: Uma Thurman tuned in romantic to the languid ballad Girl, You'll Be a Woman Soon performed by rock band Urge Overkill.
before the party
Nine: Hot dancing with Kate Hudson to an ode to the Italian cinema Cinema Italiano is a great warm-up before the club.
at any time of the day
"24 Hours of Happiness": in every fragment of the Pharrell Williams video for the song Happy there is a dancing person, sometimes there are two or three of them. In the full version, at 16:40, a minion from the cartoon "Despicable Me" appears. nine0003
=
kings of the dancefloor
Following Mark Twain's "Dance like no one is looking at you", these star guys get into character and give themselves completely to the music. Let's take an example!
SHOT FROM THE BIG LEBOWSKI
Jeff Bridges, The Big Lebowski (**Kenny Rogers - Just Dropped in). **
Hugh Grant, Love Actually ( Pointer Sisters - Jump ).
Tom Cruise, Risky Business ( Bob Seeger - Old Time Rock and Roll )
John Heder, "Napoleon Dynamite" (Jamiroquai - Just Dance) .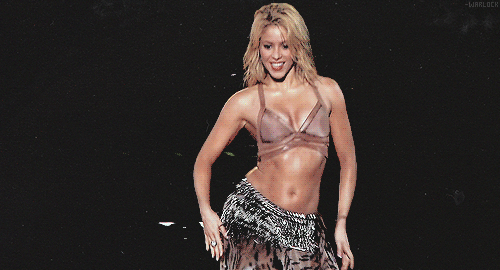 Omar Sy, "1 + 1" ( Earth, Wind & Fire - Boogie Wonderland ).
TIME FOR COUPLES
Dancing with the Stars: Learning to Dance Like Beyoncé, Shakira, Uma Thurman and Other Pros
Gallery
Slides: 4
View Gallery
Dancing with the Stars was invented in the USA ten years ago: 20 years ago seasons, more than two hundred celebrities took part in it, including Kelly Osbourne, Kim Kardashian and Nicole Scherzinger. The Russian version is only a year younger, but comes out less often: the ninth season ended in the spring, where Irina Pegova and Andrey Kozlovsky won. nine0003
ECONOMY
Dancing with the Stars: Learning to Dance Like Beyoncé, Shakira, Uma Thurman and Other Pros
Gallery
Slides: 2
View Gallery
You don't have to be a star to dance on TV. This year, two channels at once launched new competitions for talents from the people. Alla Dukhovoy's favorite Alexander Mogilev won at the First, and Ilshat Shabaev won at TNT (not without the help of Yegor Druzhinin and Miguel).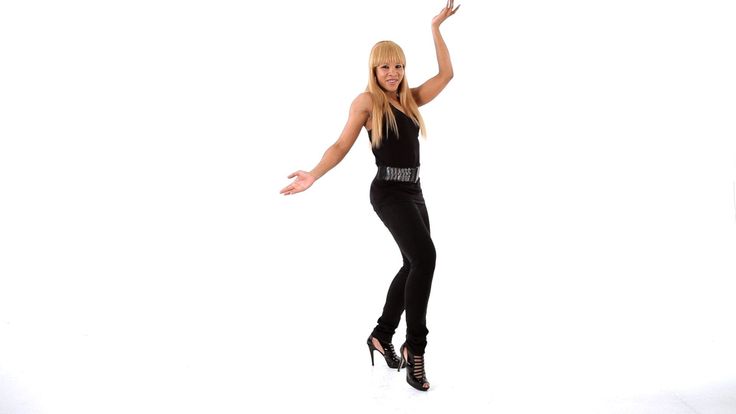 Tags"Dancing with the Stars"Beyonce
Shakira will push to dance creatively in the new NBC show "Dancing With Yourself"
01/05/2022
If you make a poll: "Who dances the most incendiary?", then Shakira will surely win it. Her "Thighs That Don't Lie" and songs other than "Hips Don't Lie" and literally hips have burned billions of calories and shed thousands of liters of sweat. But Shakira does not think to stop inspiring dance. Remember, we once talked about her collaboration with the Black Eyed Peas "Girl like Me". So, the video for this hit went viral, prompted a sea of ​​people to dance creatively and post the result on TikTok. In general, the video gave rise to a challenge. Take at least this compilation. However, let's take a few and put one under each paragraph, at the end, perhaps the most original. Just, being under the impression, do not forget to read it, agreed? nine0003
And now, after all the dancing achievements of Shakira, there was completely unexpected news: she became the executive producer and judge of the new competitive show "Dancing with Myself" - "Dancing with Yourself".
The program will air on NBC. In each series, different compositions of dancers will compete, unlike each other. People of different ages, strata of society, cultures, parts of the world will be involved. Shakira and other judges will come up with exciting tasks for the motley wards. Participants will have to come up with a creative number in an isolated space in a short time and rehearse it in a very short time. Then they will need to appear before the public with their unique answer to the challenge. The decision of who will get valuable prizes in this show will be made by the audience. Shakira and other judges are responsible for tasks and support for the dancers. nine0003
This is the original format promoted by Shakira and her team. She said according to Variety: "I'm thrilled to be in a dance competition where creativity plays into personal expression.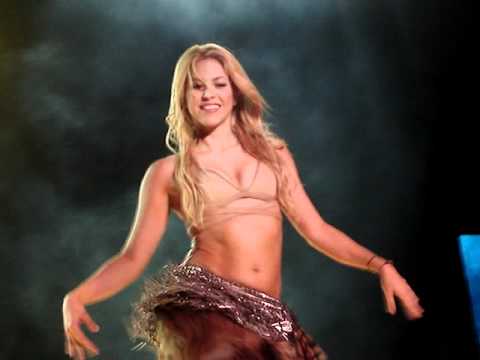 I can't help but mention that this show also promotes unification, develops a sense of community. I was blown away by the talents that have made their way through social media. I have believed dance to be a powerful force all my life, and now I want to show the world how transformative, empowering and fun dance can be." It is worth noting that "Dancing with Myself" will have no age restrictions, at least not big ones. It is designed for family viewing, supports the tradition of joint leisure. nine0003
For Shakira, this will not be the first refereeing on television. In 2013 and 2014, she was a judge on the Voice project, again broadcast by NBC. Surprisingly, Shakira did not judge Dancing with the Stars, she did not perform there as a participant in the competition.