How many dance schools are there in the uk
Dance Schools
We are proud to announce our new online database of Dance Teachers and Schools - please use the search box lower down this screen to find a school in your area.
Please note that this facility has only just been introduced, and we are dependant upon Teachers and Schools actually registering with the site and creating their entries in the database. The regional search will only reflect those regions where one or more entries are present, so if you find nothing, please try again another day.
If you wish to register an entry in the online database you will need to be a member of this site. The registration process is quick and easy. If you click the link below you will be prompted to login, and there is a register button on the login page to enable you to create an account. Please note that new entries are vetted by our staff to ensure they are appropriate for public viewing, and they will not appear in the search results below until such approval has been granted.
Guidance for your dance school entry on this website:
The British Dance Council register of dance schools will only include schools engaged in the teaching of the dance styles covered by the British Dance  Council, these are Ballroom, Latin, Sequence, Freestyle, Rock'n'Roll, Salsa, Streetdance or Country Western as listed in the tick boxes.
Please keep in mind that this is a free register of dance schools that are under the control of qualified dance teachers and it is not an advertising or promotional site.
More than 50 words will not be accepted:
Details of the school should include the school name, contact details (address, telephone, email, web site), the qualifications of only the owner or principle of the school and a general description of the activities (please keep it brief) that are offered by the school in not more that 50 words, do not include other personal qualifications. You must be a current paid member of one of the British Dance Council's teacher organisations for your entry to be approved.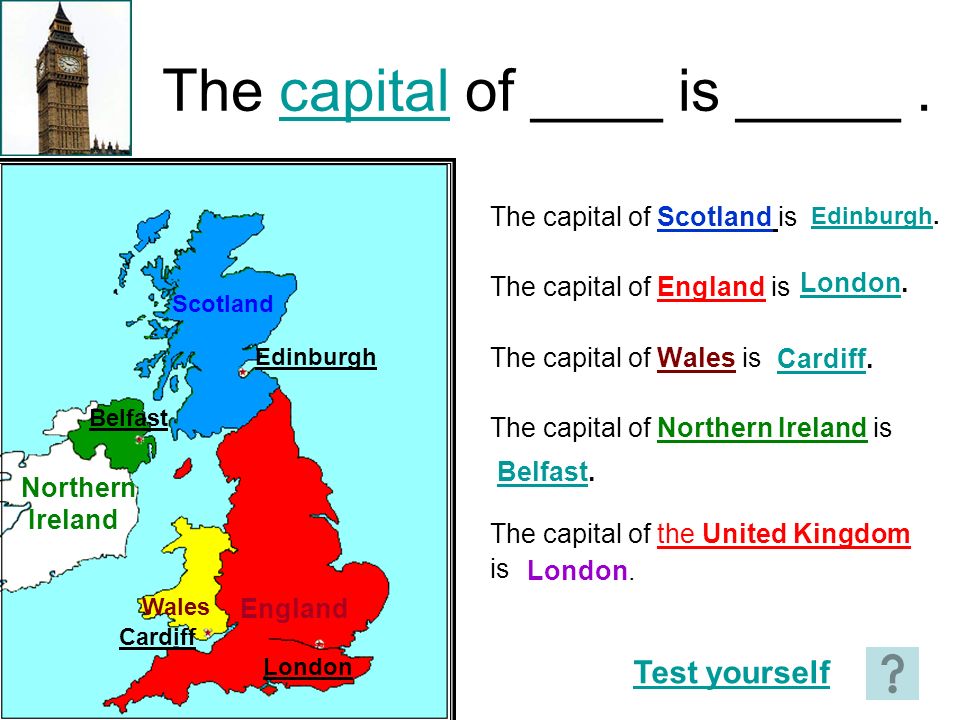 You must Register first if you wish to add a Dance School entry
If you do not yet have an account, click here to register now, after which you will be able to log in immediately
If you already have an account....
Click here to register your Dance School or Schools or amend your existing database entries
...and you will be prompted to log in
Filter All Counties Essex Lincolnshire SomersetBedfordshireBerkshireBridgendBuckinghamshireCaerphilly CaithnessCambridgeshireCarmarthenshire CheshireCleveland ConwyCopelandCornwallCounty DurhamDerbyshire DorsetDurham DyfedEast Riding of Yorkshire East SussexEast Yorkshire EnglandEssex GatesheadGloucestershireGreater LondonGreater ManchesterGrt ManchesterHampshireHerefordshire Hertfordshire Highlands Isle of AngleseyIsle of WightKentLancashireLancashire and CumbriaLeicestershireLincolnshireLondonMerseysideMiddlesexMidlothian NorfolkNorth Ayrshire North Lincolnshire North YorkshireNorthamptonNorthamptonshire Northumberland NottinghamshireOxfordshirePembrokeshirePowysRenfrewshireRhondda Cynon Taf scotlandSouth Africa South YorkshireSt BreladeStaffordshire Strathclyde SurreyTyne and wear W YorkshireWarwickshire West MidlandsWest DunbartonshireWest MidlandsWest SussexWest YorkshireWiltshire WorcestershireYorkshire
Best Dance Schools in the UK
Ballet, Commonly Asked Dancewear Questions, Dance Class, Dance College, Dance News, Dance Schools, Dance Teachers, University and Education
Each year, thousands of children from across the world audition for full-time ballet schools and colleges.
We are fortunate in the UK to have some of the best training available in the world, producing top-class dancers.
Applying for and choosing ballet schools can be difficult and expensive – even before the lengthy audition processes.
The application process for ballet schools usually involves sending in an application form, audition fee and photographs in certain ballet positions. From here, applicants are offered an initial audition: this could be just a ballet class or up to a full day of dance classes and assessments, incorporating styles such as jazz.
For some schools, this initial round is all that is required to make offers of places. However, most ballet schools either run a second round of auditions or a scholarship round. A final round or scholarship round usually consists of more in-depth assessments. These can include another ballet class, solos, jazz class, tour of the school, physiotherapy assessment, interview or an academic test – but each ballet school has a unique process.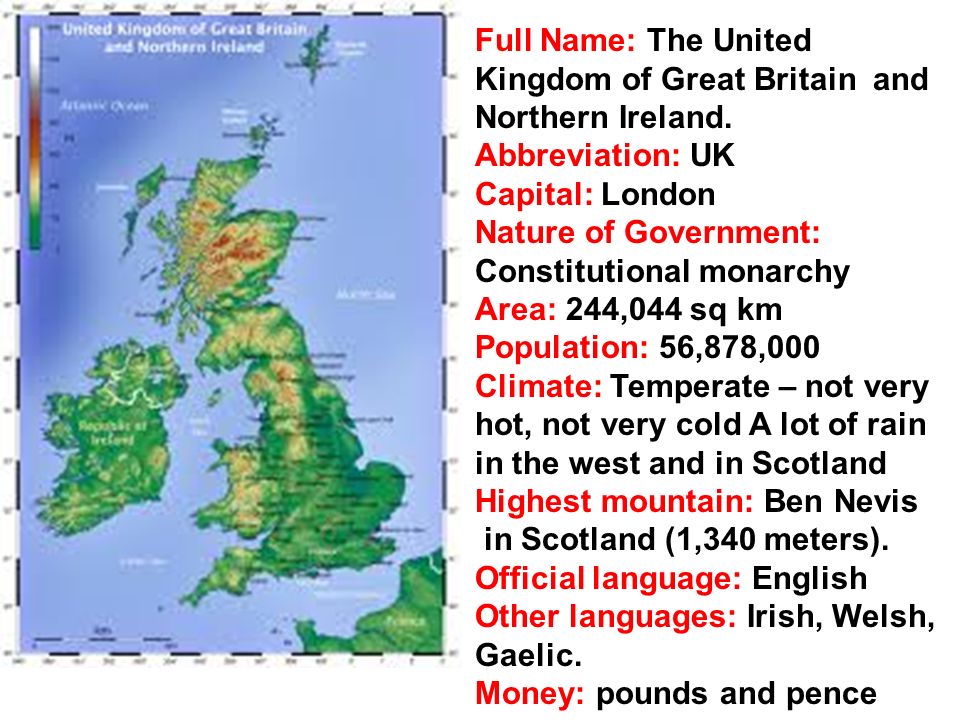 To help make sense of the many options available to prospective students, we (at Dancewear Central) have put together a short guide to some of the UK's ballet schools, with ages ranging from 8 years old up to 16+ dance degree courses:
Elmhurst Ballet School
Ages accepted: 11-16 years and 16+
Birmingham, West Midlands
Formerly known as Elmhurst School for Dance, Elmhurst Ballet School (in association with Birmingham Royal Ballet) is the oldest vocational dance school in the UK. The school was originally based in Camberley, Surrey, but relocated to Birmingham in 2004. The school is based on a five-acre campus and include seven dance studios, a theatre workshop, a 250-seat studio theatre, medical centre and physiotherapy/exercise centre. The school's association with Birmingham Royal Ballet benefits many students, with opportunities to appear in the company's productions.
The school has an excellent success rate with graduates working with Birmingham Royal Ballet, Royal Ballet, Northern Ballet, Scottish Ballet, Ballet Black, plus dance companies across Europe, USA and Japan.
Elmhurst acknowledges the risk of a dance career being potentially cut short by injury, and so they offer strong academic tuition. In their 2018 GCSE results, 90% of students received five Grades 9-4 (equivalent to A**-C), and 51% of these were Grade 7,8 and 9 (A/A*/A**). Students in sixth form can study A Levels, with a small number of students accepting places at universities following graduation from Elmhurst. In 2018, there was a 100% pass rate at A Level, with 85% gaining A*-C.
https://www.elmhurstdance.co.uk
The Hammond School
Ages accepted: 11-16 years and 16+
Chester, Cheshire
Established in 1917, The Hammond School offers specialist training courses in dance, drama and music for 11-16 year olds and dance, drama, music and musical theatre for ages 16+. The School is based in Hoole Bank House, built in the 1860s, and now has a Performing Arts Centre (with 420-seat theatre), dance studios and a music suite.
Most students sit up to 10 GCSEs, and students in the sixth form can also take a range of A Level subjects – the school was rated as outstanding in all categories by Ofsted.
For students who do not wish to study A Levels, or have already completed them, the school offers alternative options such as Pilates Level 1 Mat Teaching Qualification, Zumba classes or fitness training. Sixth-form students study for a Level 6 Diploma, validated by Trinity College, London.
The school also offers a prep school for entry at Year 3 – applications are welcome from all children, particularly those who demonstrate skill in the performing arts.
Dance students from the school have graduated into companies such as English National Ballet, Phoenix Dance Theatre, The Australian Ballet, Lithuanian National Ballet and Matthew Bourne's New Adventures.
https://www.thehammondschool.co.uk
Legat School of Ballet and Contemporary Dance
Ages accepted: 11-16 years and 16+
Upper Dicker, East Sussex
The Legat School of Ballet and Contemporary Dance offers intensive vocational dance training, with excellent tuition in academic subjects. The Legat School is based within the established St.
Bede's School (which offers a nursery, prep school and senior school).
The school boasts a Manor House, with surrounding buildings including St. Bede's Recital Room, Science Block and Lakeside Classrooms – 'The Park' even has its own ornamental lake and island. Of importance to Legat dance students, the school has a 400-seat studio theatre. Students at the school train in classical ballet technique and its repertoire, contemporary dance technique and repertoire, improvisation, choreography, fitness and Pilates, alongside RAD examinations.
Lee Smirkle, the Principal and Artistic Director of Legat, trained at Rambert School of Ballet and Contemporary Dance. He was involved with Matthew Bourne's New Adventures as a dancer, teacher and rehearsal assistant, and became Resident Artist in June 2015 for Re:Bourne and New Adventures. He became Principal and Artistic Director of the Legat School in June 2016.
http://www.bedes.org/legat-school.aspx
Moorland School
Ages accepted: 8-11 years, 11-16 years and 16+
Clitheroe, Lancashire
Moorland International Ballet Academy is set in the beautiful grounds of Moorland School, based in the Ribble Valley.
The school offers ballet training from Pre-Vocational (for ages 8-11) through to a Graduate Programme.
Moorland School, an academic school for Early Years children to sixth form, has outstanding academic results in GCSE, BTEC and A Level that places it in the top 1% of all British academic institutions. The school also hosts The Moorland Football Academy.
Moorland School is a non-selective school: students are instead invited to spend a day at the school, allowing staff to meet each child individually. There is no entrance exam; the school states that their entry requirements are based on behaviour. However, audition is required for the ballet academy.
Students of the international ballet academy train in classical ballet technique, repertoire, choreography, drama, anatomy and physiology, pointe work, virtuosity, contemporary dance, Spanish dance, Pilates, body conditioning and jazz. Students can also study for ISTD Cecchetti Vocational Grades, with the option of working towards teaching exams with the ISTD (the school is an ISTD Approved Dance Centre).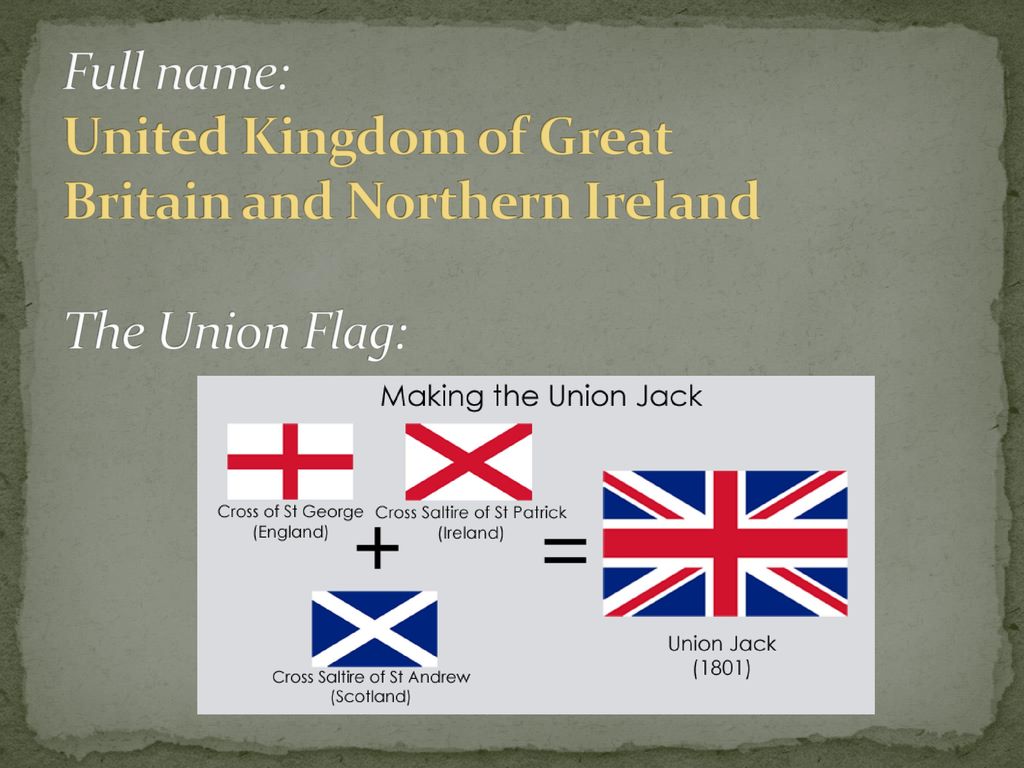 Students of the school frequently compete at international competitions, such as Youth America Grand Prix.
https://moorlandschool.co.uk/ballet/
The Royal Ballet School (White Lodge)
Ages accepted: 11-16 years and 16+
Richmond, London
Originally the Sadler's Wells Ballet School, the Royal Ballet School is an internationally-acclaimed training school, producing some of the world's top dancers.
White Lodge, the boarding school for 11-16 year olds, is a former hunting lodge based in Richmond Park in London – competition is tough to gain a place at this prestigious school. Students at White Lodge have strong ties with The Royal Ballet School Upper School and also with the Royal Ballet, with their students frequently appearing in company productions.
The Royal Ballet School's White Lodge needs little introduction as a training school for ballet – but White Lodge has excellent academic results, also. In 2015/2016, 98% of the school's GCSE results were A*-C.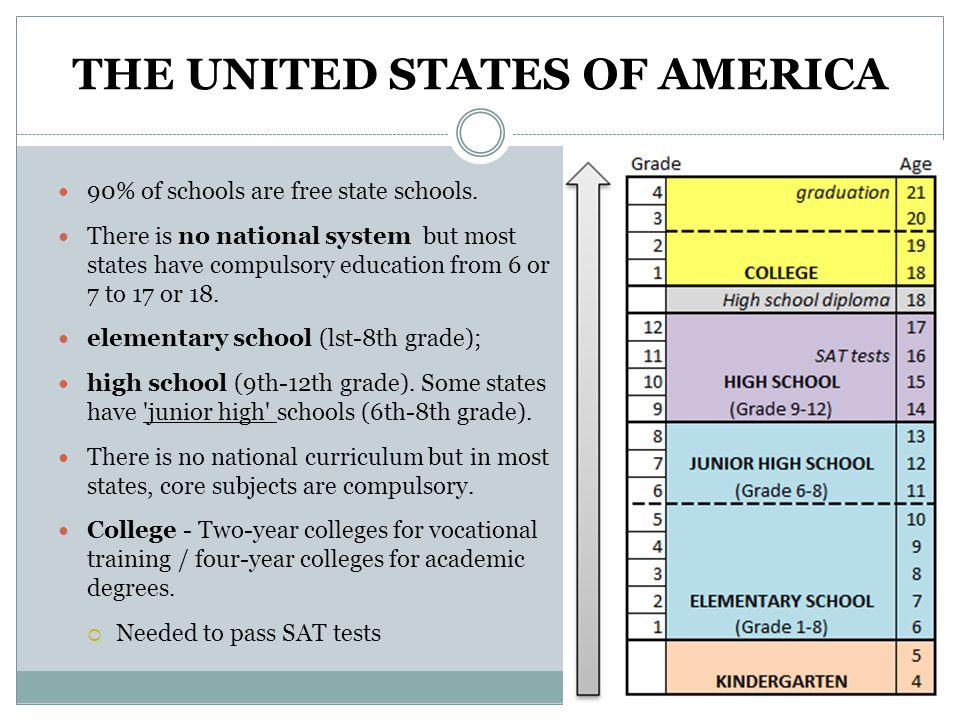 The Royal Ballet School Upper School is based in Covent Garden. The Upper School is a three-year training course for students aged 16-19, where students study for a BA degree in Classical Ballet and Dance Performance, validated by the University of Roehampton. Students can study for A Levels alongside intensive classical ballet training.
Twelve of the Royal Ballet School Graduates joined the Royal Ballet companies in 2018, and nine joined companies across Britain and the rest of the world.
Home
Tring Park School for the Performing Arts
Ages accepted: 8-11 years, 11-16 years and 16+
Tring, Hertfordshire
Tring Park is a well-established performing arts school, accepting students from Preps (ages 8-11) up to and including sixth form (ages 16-19). For ages 11-14 (Juniors), Tring offer two courses: Junior Dance Course and Theatre Arts Course. In fourth and fifth form (ages 14-16), students can train on the Senior Dance Course or Performance Foundation Course.
Junior students take three and a half hours of dance classes each morning, followed by academic tuition in the afternoon. Middle School and Senior School take academic classes in the morning, followed by dance training in the afternoon.
At sixth form, students can choose from four courses: Dance Course, Acting Course, Musical Theatre Course, and Commercial Music and General Music Course. The school employs a flexible academic programme in sixth form where students can either concentrate on their vocational studies or study performing arts alongside an academic programme. Dance students in the sixth form study the Trinity National Diploma in Professional Dance and, in the final year, join the school's UK touring dance company, Encore Dance, under Artistic Director Antony Dowson.
Tring is well established within the dance industry and has a glittering list of alumni, with many students going on to careers in top ballet companies, West End shows, film and TV.
https://www.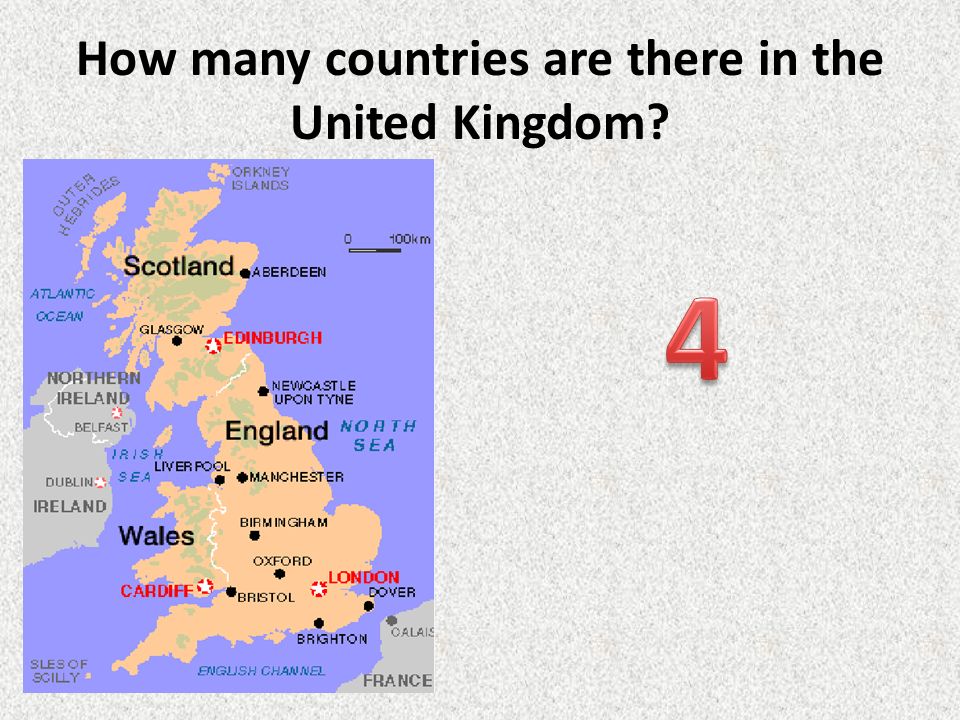 tringpark.com
Northern Ballet School
Ages accepted: 16+ years only
Manchester, Lancashire
Based in the bustling heart of Manchester city centre, Northern Ballet School offers a three-year dance programme. The first year covers general dance training while, in the second and third year, students can choose to focus on classical ballet or jazz. Students can also gain ISTD teaching qualifications while at the school.
The school, based in a 1930s Art Deco building, has spacious studios with sprung floors and a 420-seat public theatre (The Dancehouse). The school has its own in-house ballet company, Manchester City Ballet, giving students the chance to perform full-length ballets.
Upon graduation, students receive the Northern Ballet School Diploma in Professional Dance, which incorporates the National Diploma in Professional Dance, validated by Trinity College of London.
Please note that Northern Ballet School, Manchester, is not related to Northern Ballet, a ballet company based in Leeds.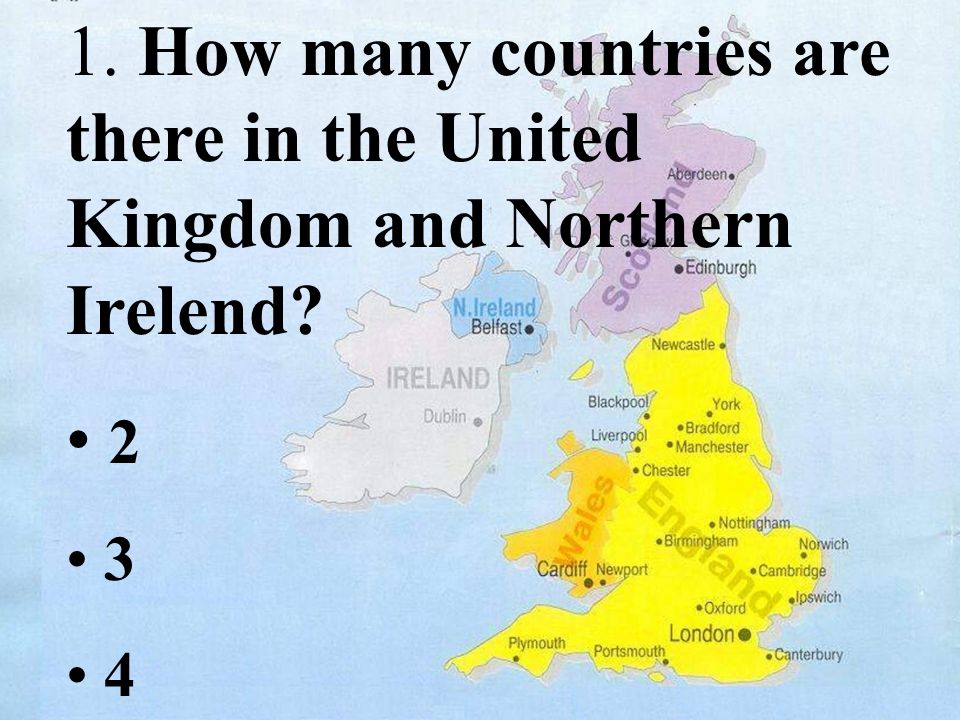 http://www.northernballetschool.co.uk
Central School of Ballet
Ages accepted: 16+ years only
Clerkenwell, London
Central School of Ballet, founded in 1982, is widely recognised for their high level of training. Students receive training in ballet, contemporary dance, jazz dance, choreography, drama, music, singing and contextual studies.
Students at 'Central' can take a two-year Foundation and BA (Hons) Degree in Professional Dance and Performance, validated by the University of Kent. The school also has a touring company for their final-year students, providing the opportunity to gain experience of professional life.
In 2018, graduates secured contracts with Northern Ballet, Scottish Ballet, Matthew Bourne's New Adventures, Milwaukee Ballet II, Phantom of the Opera, Pésci Balett, New English Ballet Theatre, Kibbutz Contemporary Dance Company, Cinevox, Opera Comica Pentru Copii, Mannheim Ballet and Baltic Opera Ballet.
https://www.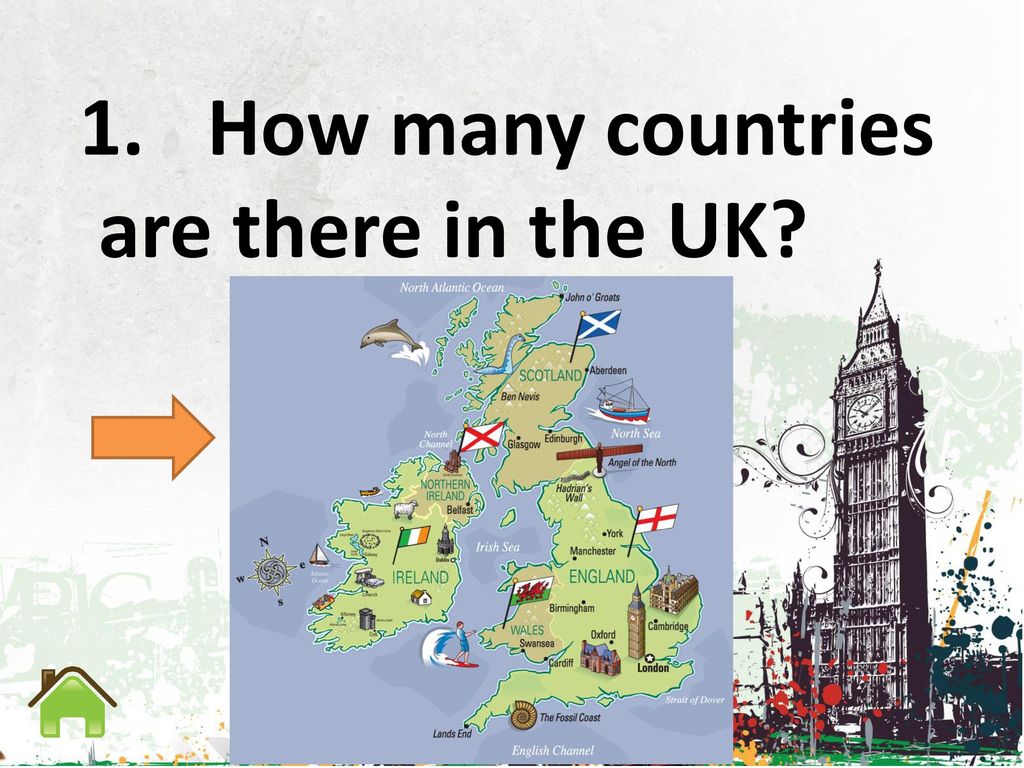 centralschoolofballet.co.uk
English National Ballet School
Ages accepted: 16+ years only
Royal Borough of Kensington and Chelsea, London
English National Ballet School was founded in 1988. It has strong links with English National Ballet, a touring ballet company with over 60 dancers.
The course consists of daily ballet classes, pointe work, virtuosity, pas de deux, repertoire and variations, character dance, Pilates, contemporary classes (Graham and Cunningham technique), specialist coaching and individual training. The school also offers a Choreographic Course and Choreographic Competition.
Students are entered for the Diploma in Professional Dance (at Level 5 or 6), accredited by Trinity College, London. Upon graduation, however, students have the opportunity to take a one-year distance-learning course at Middlesex University in order to convert their Diploma into a Bachelor of Arts degree in Professional Practice.
In the second year, students have the chance to perform in English National Ballet's apprentice touring company; students tour the United Kingdom and are coached by English National Ballet artistic staff.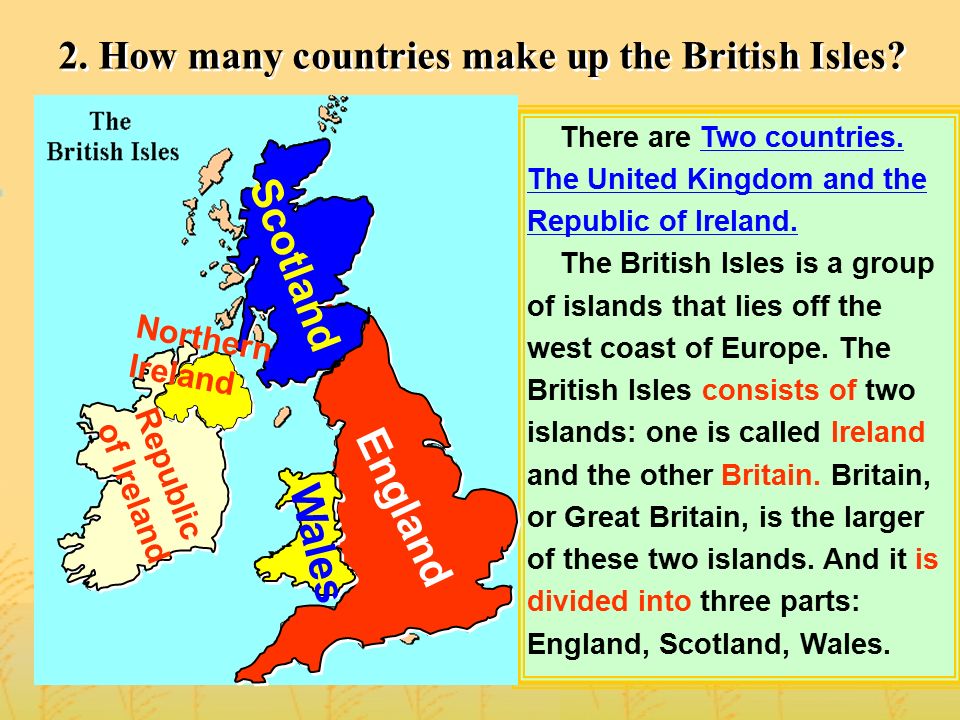 http://www.enbschool.org.uk
Ballet West
Ages accepted: 16+ years only
Taynuilt, Scotland
Based in the stunning Scottish Highlands, the school offers a full-time Higher Education course, leading to BA (Hons) in Dance, validated by the Open University. Students can also take a two-year Foundation Degree in Dance.
Students at the school regularly gain high vocational examination results with the Royal Academy of Dance; the school has had multiple Solo Seal recipients. Students participate in the Genée International Ballet Competition, BBC Young Dancer competition and Phyllis Bedells Bursary.
Ballet West students can also perform with Ballet West company – the company regularly tours Scotland and has also had two tours of China.
https://www.balletwest.co.uk
Rambert School of Ballet and Contemporary Dance
Ages accepted: 16+ years only
Twickenham, London
The name Rambert is synonymous with contemporary dance and, as such, Rambert School is widely recognised for its outstanding contemporary dance training.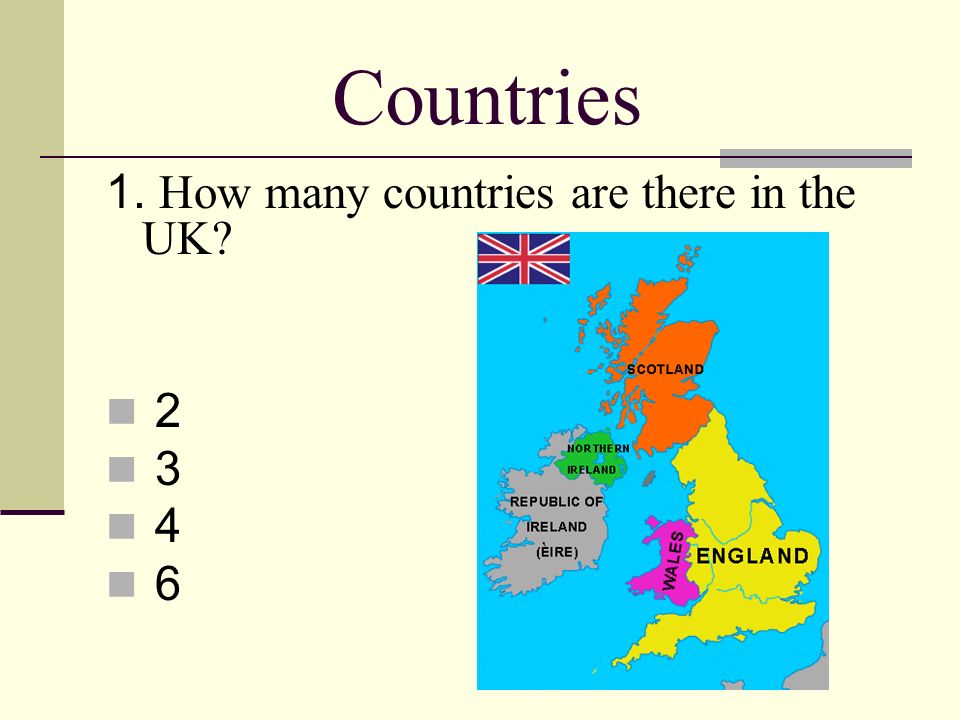 Alumni are currently dancing in Rambert, Balletboyz, New Adventures, Phoenix Dance Theatre, Richard Alston Dance Company, Mark Bruce Company and Shobana Jeyasingh Dance Company, to name but a few.
The school's Foundation/BA (Hons) Degree course incorporates strong classical ballet technique. There are daily ballet and pointe work classes, along with pas de deux classes. These complement tuition in Graham and Cunningham techniques. By third year, students are versatile and prepared for graduation, having encountered many different styles of contemporary dance.
The school also has a Screening, Treatment and Rehabilitation Unit for body conditioning and Pilates.
https://www.rambertschool.org.uk
School of Ballet Theatre UK
Ages accepted: 16+ years only
Hinckley, Leicestershire
School of Ballet Theatre UK is in association with international dance company Ballet Theatre UK. The course lasts three years: years one and two are spent studying for a BTEC Level 5 HND Diploma in Performing Arts (QCF) and year three for a BA (Hons) Ballet Performance (in partnership with University of West London).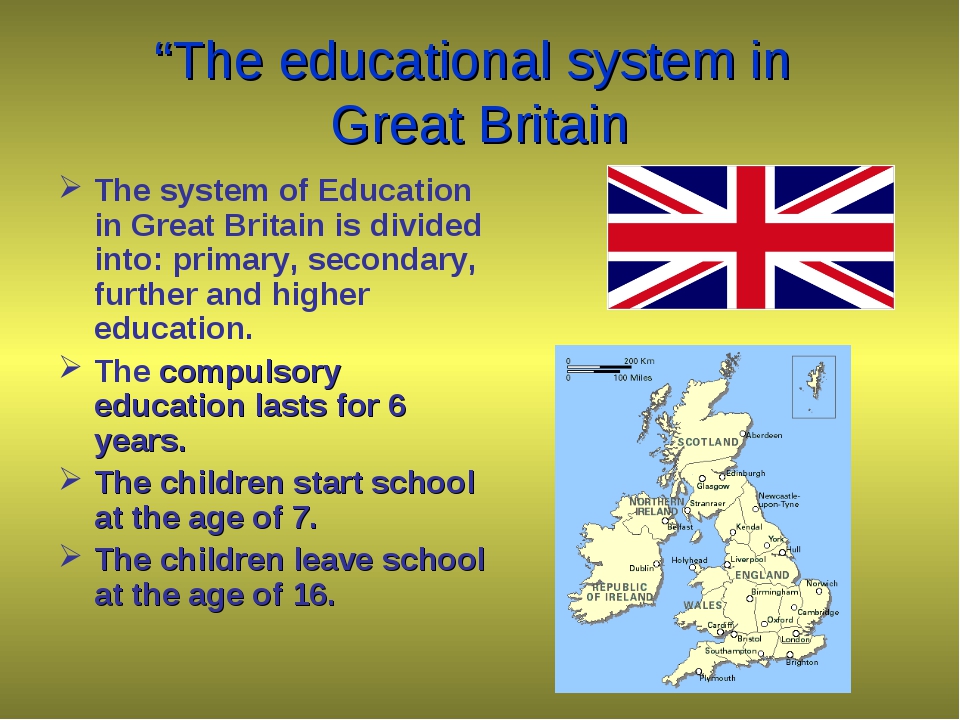 Students receive classical ballet training, pointe work, men's technique, virtuosity, pas de deux, repertoire and variations, contemporary dance (Cunningham and Graham techniques) and technical jazz.
Students take dance classes in state-of-the-art studios, and the school also offers housing exclusively for Ballet Theatre UK students. Students have gone on to careers in The Royal Ballet, Birmingham Royal Ballet, English National Ballet, American Ballet Theatre, Paris Opera Ballet and Matthew Bourne's New Adventures.
http://www.btukschool.com
While we try to ensure that the above information is as accurate as possible at the time of writing, please check each school's individual website for the most up-to-date information.
Dance schools in London | Where.to dance
London
Events
Schools
News
Club
DnB step
R'n'B dance
Go-go nine0013
Denshall
Jumpstyle
Disco
Rugga Dance Hole
ragga jam nine0013
Twerk
Tectonic
Trance
house
Shuffle nine0013
Electro
Oriental
Arabic folklore
Bellydance (belly dance)
Bollywood nine0013
Indian temple dances
Raqs al sharqi
Ritual folklore dances
Gulf dances
Social
Argentine tango
Bachata
Blues
Bolero
Boogie Woogie
West coast swing
Jive
Zouk
Kizomba nine0013
LA-style (salsa LA)
lindy hop
mambo
merengue
Pachanga nine0013
reggaeton
Rock'n'roll
Rumba
Rueda de Casino
salsa nine0013
Samba de Gafieira
Semba
Dream
Forro
Hustle nine0013
Cha-cha-cha
Charleston
Modern
afro jazz
Broadway Jazz nine0013
Jazz
Jazz Modern
Jazz funk
Contempo
lyrical jazz nine0013
Modern
Swing
tribal
Fashion dance
Classic
Ballet
street
Brakedance
krump
Locking
New style nine0013
Popping
S-wolf
Hip-hop
Ethnic and folk
Irish nine0013
Historical
Country
capoeira
Lezginka
Polka nine0013
Sirtaki
Step
Ukrainian folk
Flamenco
Hula (Hawaiian dance) nine0013
Gypsy
Ballroom
Latin ballroom
Standard ballroom
Other
Acrobatics nine0013
Afro
Aerobics
booty dance
Zumba
Yoga nine0013
Callanetics
Contact improvisation
CrossFit
Latina
Lady dance nine0013
MTV style
Pilates
Stretching
strip dance
Tai-bo nine0013
Freedom dance
Pole dancing
Fitness
Show filter
en.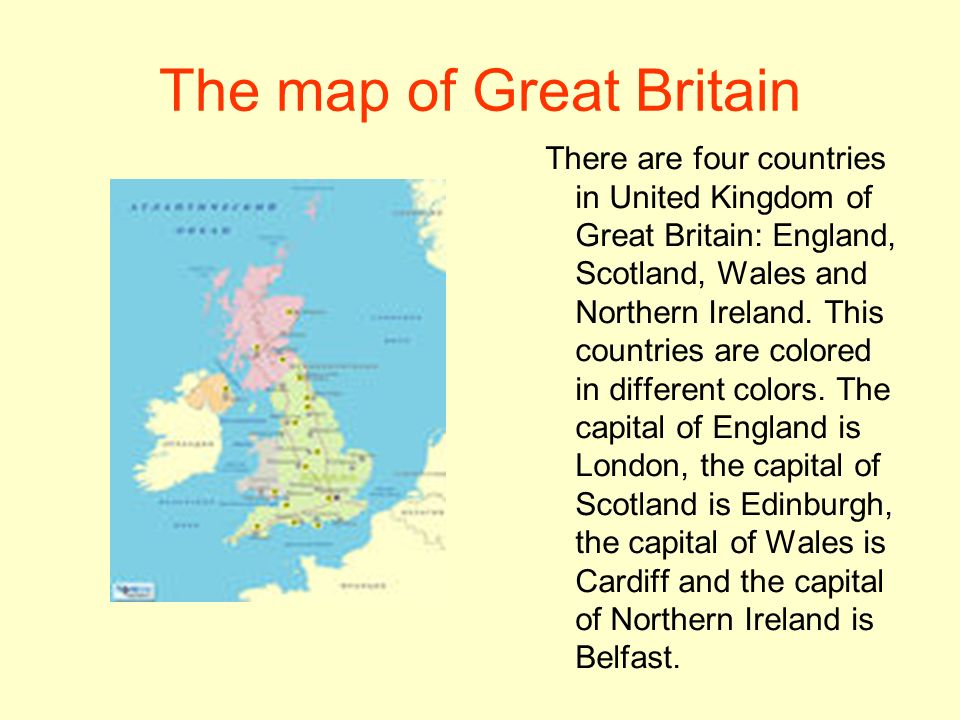 where2.dance
Teaching choreography in the UK: where to study?
Studying choreography in the UK covers a wide range of styles from ballet to street dance. Courses at leading universities, colleges, performing arts schools prepare students for a career as a professional dancer or choreographer. Students learn several dance styles, develop singing and acting skills. University choreography courses have a wide range of applications, including dance teaching, dance for fitness, dance history, choreography, art management, and the commercial application of dance skills. nine0013
Training includes practical and academic classes, active communication within the dance community, performances.
Entry requirements
For admission to the choreography course at leading British universities you need:
A-level certificate (or equivalent), disciplines for in-depth study: English literature, performing arts.
Personal statement.
Information about work experience.
Portfolio.
During the entrance examinations, applicants are interviewed, auditioned, pass entrance examinations.
The personal application is the main part of the choreography program application.
Learning outcomes
Choreography programs develop skills that are valued by all employers:
Presentation and communication skills to promote, demonstrate abilities
Ability to work independently
Team work skills, cooperation
Readiness for creative cooperation, which is important when working on productions with other dancers, choreographers
The ability to focus
Original thinking
CREMICIALS,
Self-Consciousness 9000 Self-Consciousness 9000. , flexibility
Analytical, critical and research skills
Marketing skills, writing
Commitment to excellence
Sustainability.
What do graduates of choreography programs do?
One fifth (21%) of graduates work as dancers and choreographers. Just over half (51%) are full-time 15 months after graduation.
Continuing education for choreography graduates
Popular options for further education for dance graduates include graduate studies in specialized areas: choreographic practice, art management, digital arts, social dance. nine0004
Another option is to enroll in a master's program in dance in order to deepen your knowledge and interest in a particular subject.
One of the directions of study is to continue education in the field of dance science, physiotherapy, osteopathy, obtain a qualification in the field of professional fitness, health care (for example, personal training).
Employment options
Jobs for choreography graduates:
Choreographer

Dance BA (Hons) in University of Gloucestershire

The University of Gloucestershire's choreography program allows you to explore, develop creative and performing skills, acquiring practical methods, knowledge about various forms of dance, their relationship with other arts.