How to reverse dance moves
The #ReverseChallenge Will Be The Next Viral Dance Craze If The World Is Talented Enough To Do It
By Lakin Starling
November 16, 2016
That moonwalk was icy‼️ pic.twitter.com/tKyYd3Tmkj

— destinylauryn🦁 (@destinylaurynn) October 30, 2016
As I scrolled down my Twitter timeline a few weeks ago, I saw a video of Michigan high schooler Destiny Laurynn moonwalking in a pair of Timbs. She was not only bodying just about all of the most popular dance moves, but she was also doing them backwards, to a song called "Reverse Nation." I was impressed, and attempted to do the dance myself, only to end up discombobulated and out of breath.
ADVERTISEMENT
The dance actually started back in June, when Michigan hip-hop dancer Shmateo uploaded an Instagram video the featured that same forwards-backwards style. As Shmateo rewound moves like hit the quan, the milly rock, and hit the folks, his crew cheered him on.
The technique, which Shmateo named Reverse, is technically more advanced than #JujuOnThatBeat or the #RunningManChallenge. Still, Shmateo's moves inspired others to give it a shot.
ADVERTISEMENT
Four months after Shmateo did the Reverse, The Execs, a Newark, New Jersey-based rap duo, made an instructional anthem inspired by the challenge's viral potential. Bandmates Executive P.S. and Executive Coop released the song, "Reverse Nation," in September 2016. The two said they co-produced and recorded the track in an hour, shouting out dances and pairing them with ad-libs.
"Reverse Nation" has long counts between each section, giving a person room to be creative. It has a trap beat, which makes it easy to dance to — even if you don't know how to Reverse. "We're not the biggest fans of Do the hokey pokey and spin yourself around type of dances, Executive Coop said.
"We felt like if we were clever enough it could still feel like a rap song and you could still have people dancing."

ADVERTISEMENT
With almost 200,000 plays on YouTube at the time of this writing, the song's modest momentum can be somewhat credited to Tyshawn "Yvng Swag" Jackson, a 17-year-old dancer and rapper from Maryland; a video of him and a friend doing the #ReverseChallenge to "Reverse Nation," originally posted in October 2016, now has over 200,000 views, too. According to The Execs, they'd first connected with Swag after seeing him perform Reverse to the song "Krew-libs" by Atlanta artist Mr. Hotspot. Swag said he watched the Reverse creator Shmateo do the dance six times before he got it on his own.
"It was different, and definitely a move that wasn't in the hip-hop era that I'd seen," Swag said. "Shmateo created the basics, but once you get the reverse part, you can do it with any dance that's out right now. It's basically adding your own flavor and twist to it.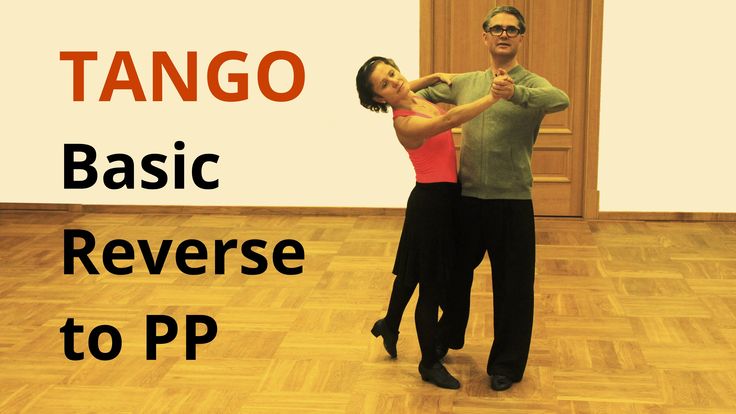 If you have the reverse part down, you can do that with anything."
ADVERTISEMENT
Now the dance is making it's way around the internet, and teens everywhere are starting to try the #ReverseChallenge for themselves. Shmateo did not immediately respond to a request for a comment, but in a conversations with The FADER, The Execs and Swag both acknowledged him as the originator of the movement. The #ReverseChallenge hasn't gone full-on viral yet, but it stands out as one of the more impressive and creative challenges on the come up.
ADVERTISEMENT
A video posted by Yvng Tyree💯💸💰 (@yvng_tyree_) on
A video posted by ☁️SWAGS ENDING RACISM☁️ (@yvngswag) on
A video posted by TheExecs (@theexecs_) on
ADVERTISEMENT
A video posted by sc: thanksamanda (@mandiext) on
how to reverse dance move
---



How To Reverse Dance In 2021 Dance Tutorial

play تشغيل

download تحميل

---




TUTORIAL HOW TO DO THE GLITCH REVERSE DANCE MOVE AYO TEO

play تشغيل

download تحميل

---




REVERSE DANCE COMPILATION TikTok Compilation

play تشغيل

download تحميل

---




HOW TO REVERSE DANCE MOVES LIKE AYO TEO Yvng Homie

play تشغيل

download تحميل

---




How To Reverse Dance Moves Dance Tutorial For EVERYTHING

play تشغيل

download تحميل

---




TUTO REVERSE Theo Landji

play تشغيل

download تحميل

---




DANCE TUTORIAL HOW TO REVERSE ALL THE DANCE MOVES ReverseChallenge

play تشغيل

download تحميل

---




How To Do The Reject Step Hip Hop Dance Moves Tutorial Mihran Kirakosian

play تشغيل

download تحميل

---




Dance Tutorial How To Reverse Nae Nae Learn To Reverse ALL The Dance Moves ReverseChallenge

play تشغيل

download تحميل

---




Tutorial How To Reverse Like Ayo And Teo Official Tutorial Asap Rows VersetheJ

play تشغيل

download تحميل

---




He Reversed Everything

play تشغيل

download تحميل

---




Kida The Great Reverse Dance

play تشغيل

download تحميل

---




Dance Battles Top 5 Impossible Shmateo Reverse Move S 2018

play تشغيل

download تحميل

---




HOW TO REVERSE Dance Tutorial Kenneth San Jose Matt Steffanina DANCE TUTORIALS LIVE

play تشغيل

download تحميل

---




How To Do Reverse Wine With Chriss Choreo 10 Dance Moves You Should Know For Miami Carnival

play تشغيل

download تحميل

---




Reverse Dance KIDA

play تشغيل

download تحميل

---




Incredible REVERSE MOVES

play تشغيل

download تحميل

---




Top 30 Reverse Walk TikTok Dance Compialtion

play تشغيل

download تحميل

---




How To REVERSE WALK DANCE MOVE TUTORIAL By Bagio

play تشغيل

download تحميل

---




NEW REVERSE DANCE MOVE Of 2019 Simple Easy Tutorial

play تشغيل

download تحميل

---
مقالات ذات صلة
Dance Movement Therapy: How to Know and Change Yourself Through Movement
February 28, 2017 Health
Your plasticity and the way you move directly affect self-esteem and emotional reactions.
You can learn and change your personality with the help of natural dance.
Iya Zorina
Author of Lifehacker, athlete, CCM
It is impossible not to be able to dance. It's the same as not being able to run or jump. Yes, you may not be able to dance rumba or salsa, but you can dance. It doesn't need to be learned. This is the natural activity of our body.
People danced around the fire long before the first dance styles were invented. One-year-olds dance to the music - they squat, spin around themselves, wave their arms. They never learned to dance, they already know how. Same as you.
Why is it important to dance
Dance can affect not only the body. It can change your thoughts, attitude towards yourself and others.
Have you ever noticed that all emotions are immediately reflected in the body, and the position of the body affects how you feel? Here is a great account by social psychologist Amy Cuddy about this.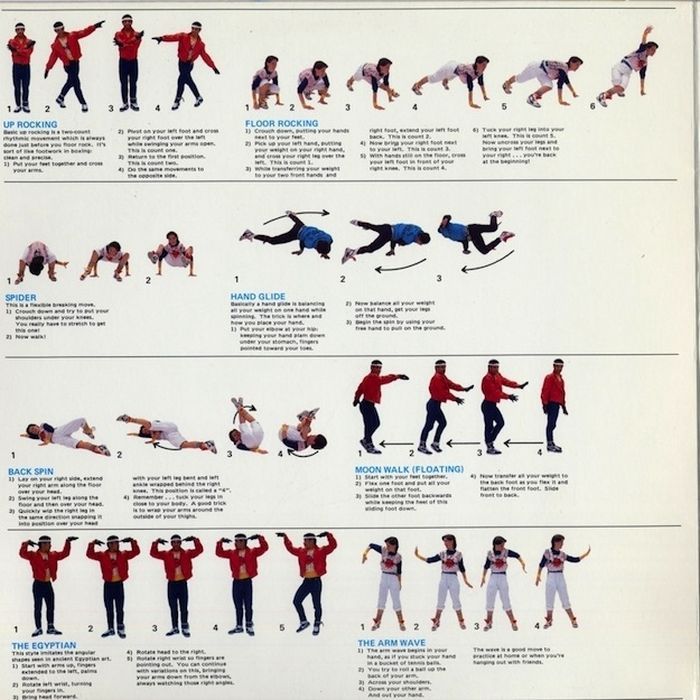 Our body language determines what we think of ourselves. It depends not only on others, but also on ourselves. The body changes consciousness.
Amy Cuddy
Moreover, body behavior is directly related to thinking, feeling and feeling. Moshe Feldenkrais' book Awareness Through Movement: Twelve Practical Lessons mentions the inextricable link between muscle contractions and feelings.
Moshe Feldenkrais
engineer, psychologist, founder of the human development system through movement.
Behavior is the mobilization of muscles, sensations, feelings and thinking. Theoretically, each of the components can be used as the main one. But the muscles play such an important role that if their patterns in the motor cortex are excluded, the rest of the components of this action are disintegrated.
Feldenkrais notes that the motor part of the cerebral cortex, responsible for the contractions of the muscles of the body, is in close proximity to the structures that control thinking and feeling.
Due to this arrangement, as well as the diffusion and spread of the process in the brain, changes in the motor part cause changes in thinking and feelings.
In addition, the body is able to remember the positions in which it spends most of its time. If you often experience negative emotions, they freeze in the body and turn into movement patterns. If you constantly experience fear, insecurity, embarrassment, you shrink, pull your head into your shoulders, stoop. The muscles responsible for these positions get used to being constantly in tension. To relax them, you have to make a conscious effort.
It turns out a vicious circle - emotions form muscle clamps, constant tension feeds emotions, and you can no longer get rid of this situation so easily.
The good news is that in this way you can not only get a bad habit, but also correct it.
A fundamental change in the basis of the single integration pattern will destroy the connection of the whole. Under such conditions, it is easier to change thinking and feelings: the habit has lost its main support, change has become possible.
Moshe Feldenkrais
The body can't lie
We place so much emphasis on verbal communication when 60 to 80% of information is transmitted non-verbally. This means that all muscle clamps directly affect how other people perceive us. You can lie with words, but the body does not lie, and others read it.
It's much worse when you start lying to yourself without realizing it. Social attitudes that interfere with you and fear learned in deep childhood - all this forms a picture of yourself, creates psychological blocks and limits your potential.
To understand what is preventing you from living and get rid of it, dance is useful - a real authentic movement, without memorized schemes and patterns.
Natural dance for self-discovery
holistic-dance.at
Body movements show who you are and what you think of yourself, while natural dance tells your story.
Why not just go to the dance? Any dance is great if it brings you pleasure. Moreover, through changing muscle patterns, you can change your character.
You can choose any dance direction.
But all dance styles have one major drawback compared to authentic movement - they don't tell you anything about you.
We can observe how natural practice gradually gives way to acquired methods. Society generally denies the individual the right to use the natural method, forcing him to master the accepted mode of action, and only then allows him to work.
Moshe Feldenkrais
The natural method reveals your personality and allows you to get to the bottom of your problems. This is the moment when the movement turns into psychotherapy and a way of knowing yourself.
How to cognize and change yourself through movement
There is a special area of ​​psychotherapy - dance movement therapy (TDT). And authentic (natural) movement is part of it.
If there are TDT or authentic movement courses in your city, study with professionals. If this is not possible, but you want to try, we will show you how to start.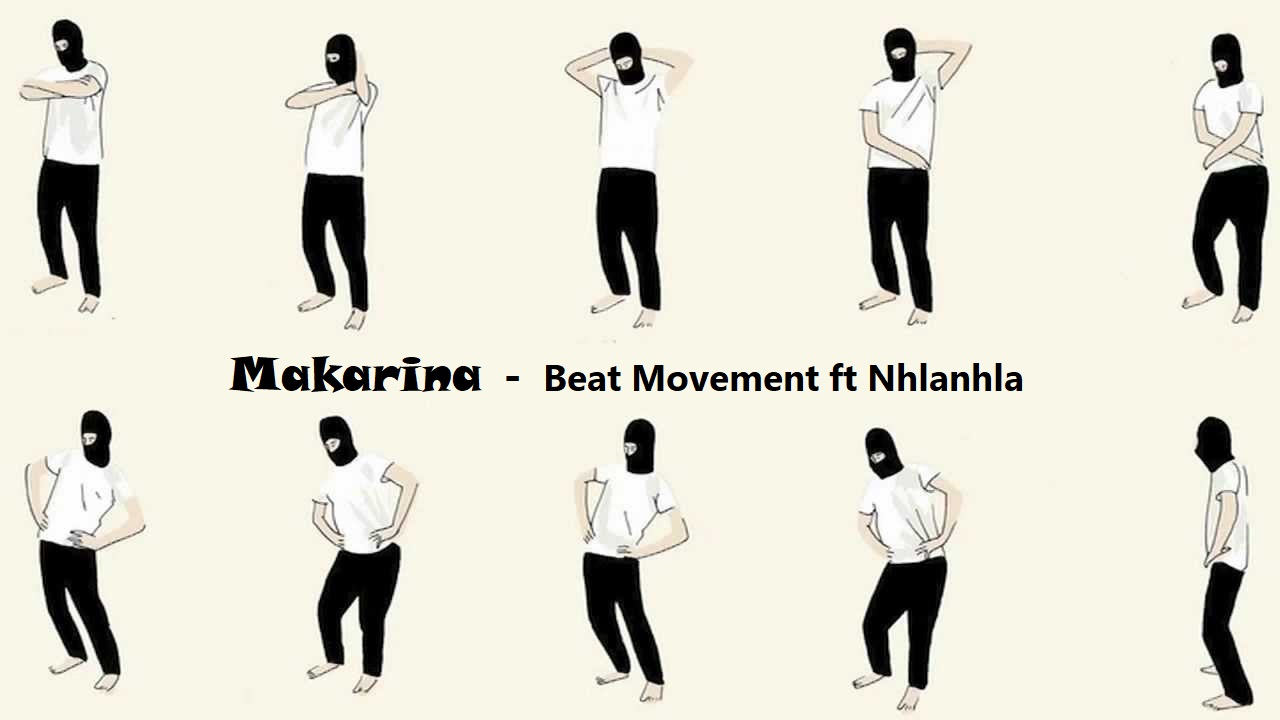 Dance analysis
In authentic dance, it is important to monitor your emotional state, how movements are reflected in feelings. This is a kind of meditation that requires full concentration.
You can start with some kind of experience or focus on your feelings for a person, attitude to work, hobby, anything. Thought will generate movement.
The session can be divided into several steps:
Concentration on internal sensations.
Choice of vivid experience and movement.
If a particular movement arises, you concentrate on it, repeat it, intensifying the emotion it evokes.
Let's look at an example. You begin to move with the thought of a relationship with a person, you notice a sharp chopping movement of your hands from top to bottom. You repeat this movement, watching what emotions it causes - rejection, rejection, anger.
You are pulling out hidden emotions from the subconscious. In addition, by experiencing emotions in dance, you release repressed experiences that can influence your life - give rise to fears, keep you from moving forward.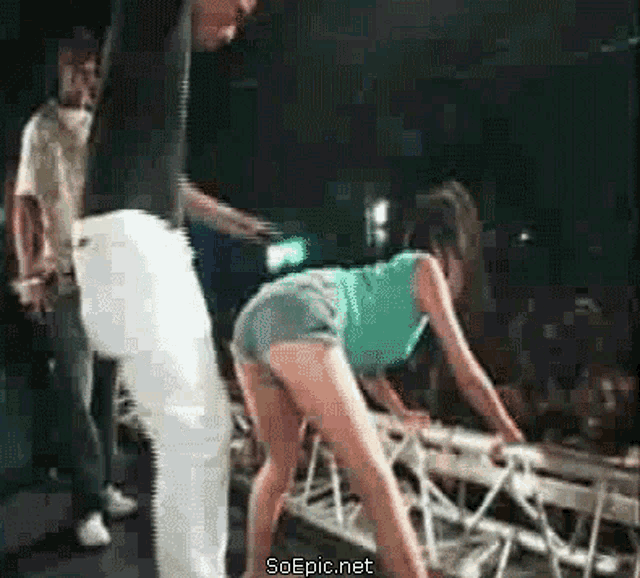 If you are not yet ready for a session with another person, you can record your dance on camera and then analyze it.
Couple Therapy
Even more interesting and effective is a couple session where one person dances and the other one watches. This is the basic structure of authentic movement, consisting of the mover and the witness.
The witness performs several functions:
Provides security. During the dance, everything is allowed - you can look around, in the mirror, only up or down, move with your eyes closed. You can jump, crawl on the floor, move sharply in different directions. It is clear that in such conditions you can stumble on something, fall or crash into nearby objects. So one of the functions of a witness is to keep you safe from danger.
Provides feedback. While moving, you can plunge into the unconscious, your emotions and sensations and not track any connections or side emotions. The witness must be sensitive and not lose concentration on your movement, so that after the session he can describe what happened, what feelings arose in response to your dance.
In this case, the witness should not make specific judgments about your movement or about any parts of the dance. After the session, you will be able to discuss the dance.
spazionu.com
Let's say you say what you felt or imagined while slowly crawling across the floor, and ask the witness what associations or feelings this movement aroused in him. Together, you can create a more accurate picture of what is happening. Someone else's vision can lead you to interesting thoughts.
Just do not force a person who is not ready for this to be a witness. You may come across criticism, misunderstanding, lack of empathy and concentration.
Who is authentic movement for
This practice is not for everyone. On the one hand, this is not a dance in the general sense of the word, but rather a psychotherapy in motion.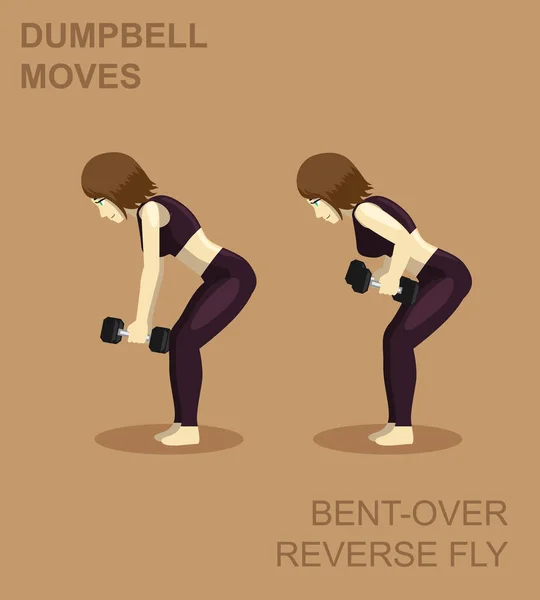 On the other hand, this is a dance in its original version - the expression of emotions through plasticity, revealing oneself in motion.
Authentic movement will suit:
Those who have poor control over their body.
People who want to know more about themselves, remove psychological blocks, live emotions driven deep into themselves.
Dancers who want to express their own emotions in dance, and not live someone else's, discover new ways of plastic expression.
Dancing does not require the ability to sit on the splits, perfect sense of rhythm, athletic build, knowledge and skills. All you need is your body, emotions and music. Turn on music, drums, a metronome, or listen to silence. Make a few movements and let the emotions and sensations guide your body. Dance.
12 life hacks to quickly learn how to dance from Mamita Dance
dances
Author: Pavel Sobiray
psychologist, teacher of salsa and tango
dances
Author: Pavel Sobiray
psychologist, teacher of salsa and tango
900 When it doesn't happen, the hypothesis arises that everything takes time.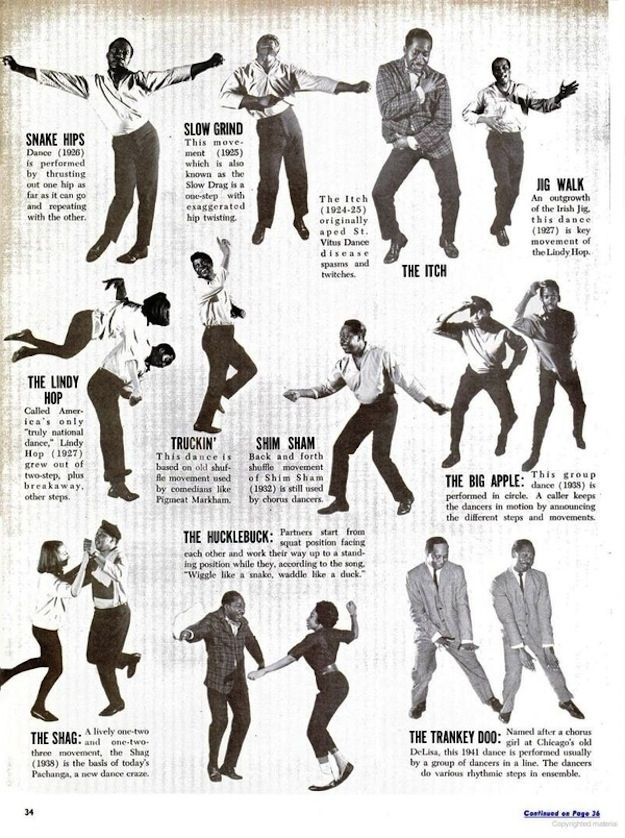 After a conditionally acceptable time, humility comes to mastering pair dances, which, perhaps, is not given, and I will just do what I learned somehow.
This is the most common story of those who believe that the mere act of attending a pair dance class is enough to learn how to dance.
Absolutely not. If you want to really dance well, you have to make an effort outside of the dance class. A good teacher will definitely be needed, but the initiative should be on your side.

1. Listen to music
The most common and accessible advice that is given already in the first lessons. And it definitely works. Music creates a certain atmosphere of the dance and intuitively you want to move to it. It doesn't matter where you listen to music - in the car, on headphones while walking or doing household chores.
An addition that will help you dance better is your active participation in the music. Sing along, dance or simply beat musical accents with any free parts of the body.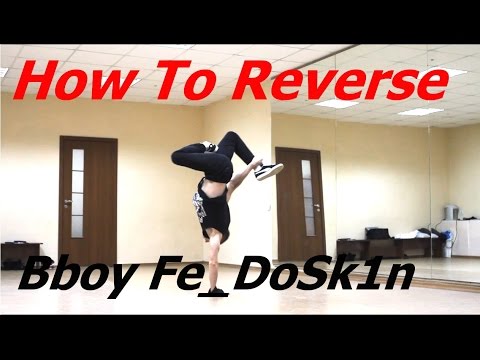 In the subway, for example, it is enough to tap out bright moments with your fingers, in the car to sing along with sounds, and at home you can jump for pleasure.

2. Watch videos of good dancers

It's complicated, but also obvious. It's more difficult, because without recommendations from more experienced dancers, unfortunately, it's not so easy to find a good quality video on the net (I mean not the resolution quality, but the content itself).
Meaningful video viewing is about building an understanding of HOW dancers make a particular impression on a partner or viewer. Technology is at the heart of everything. Understanding how the pros do it is a big step forward.
It is important to distinguish a show from a disco dance, a staged performance from an improvisation, a stylized dance from an authentic one, etc. Ask for recommendations and dance teachers will always throw off a couple of videos of worthy landmarks.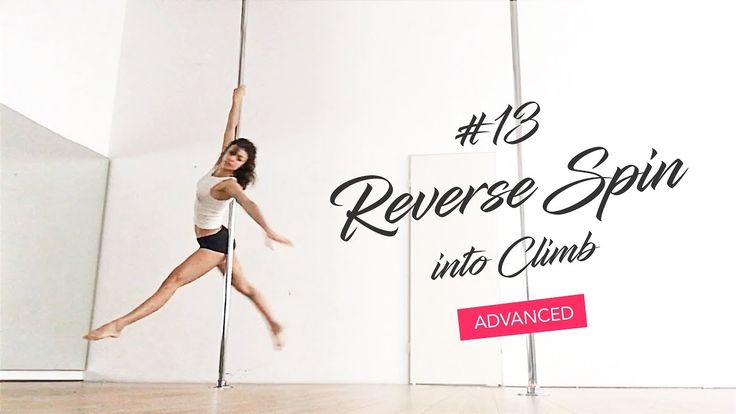 Tango Z. Showreel.

Online modern tango courses
Tango nuevo is the most advanced version of tango. We can quickly learn to dance from zero to a steep level.
3. Dance in salsatecas/milongas/discotheques
A very delicate moment when it is worth coming to the first party. From a technical point of view, most students in 1-3 months have a sufficient set of figures and techniques to come and dance calmly. Psychologically, the same moment can be stretched out for an indefinite time. After all, it is imperative to "not lose face", "learn more figures" and be sure what to do in case "there is an unfamiliar movement".
In fact, the partygoers don't really care (except for a small layer of non-professional teachers who want to help inexperienced dancers by treating them as customers in the future). It is important to come and try dancing after a month of classes.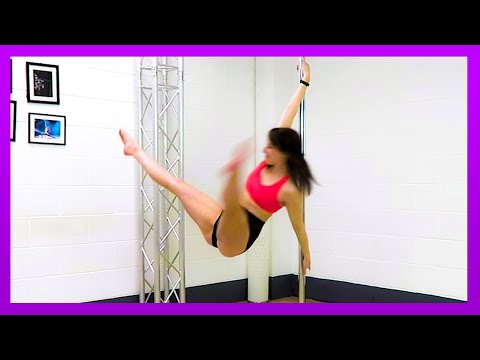 You can only with friends or guys from your group. This will be enough to feel the adrenaline and inspiration from the dance.
4. Dance with partners or partners not of your level

The conventional wisdom that you need to practice in groups of your level does not stand up to the test of experience. Perhaps now your eyes widened in surprise, and you want to meaningfully read the phrase again. Yes, you saw everything correctly: when you dance with a partner of your level, you don't grow anywhere.
It's important to understand that not only does it work one way and you have to dance with cooler dancers, but it works even more effectively the other way. It is no coincidence that teaching pair dances dramatically raises the level of the teacher himself. You have an endless stream of very beginner dancers.
How it works. A more experienced partner needs to be "stretched". It's easy and obvious. With beginners, you need to take more initiative on yourself, see the general pattern of the dance more widely, turn on and insure more, try to be an example and be more careful.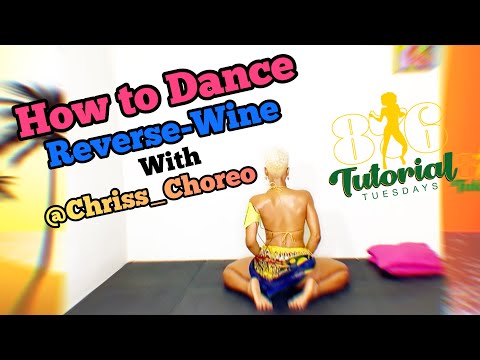 The quality of interaction begins to grow significantly. And wonderful partners too.
Dancing with partners of your level doesn't make you grow. Dance with beginners and more advanced dancers
Dominican Bachata Women's Style Online Course

Want to learn how to hypnotize those around you with the most appetizing part of your body? On the course we will tell you all the secrets.

5. Learn to dance for a partner and for a partner
Turks and Argentines are one of the best partners in the world. In Russia, partners are highly valued. Why? The answer is simple. In Argentina and Turkey, it is not questionable for men to ask another man to lead in one piece or another and give feedback on the quality of the lead. For them, it will be a great shame to hear moralizing from a partner, or even more so to be known in the community as an insecure partner.
In Russia, due to the constant, often far-fetched, opinion that there are more women in pair dances, partners calmly get up and study their partner's part.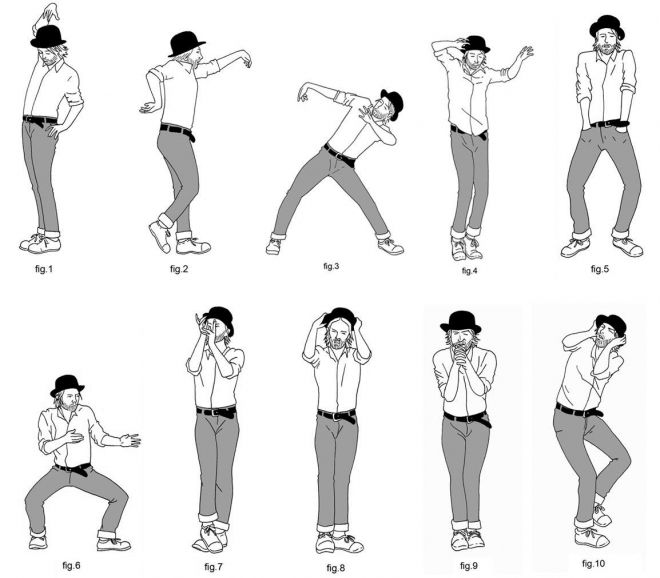 Such partners then grow into very cool dancers and teachers. In no case do this at parties, only in class. Here we are talking only about the learning strategy. At parties, be yourself.

6. Do not memorize the links
Always try to look deeper and understand the through principle and idea of ​​movement. Understanding what and how is done will make it possible to independently generate any sequences and chips.
Human memory is limited and there will always be a moment when something will escape and your repertoire will be limited by the size of RAM.
In Argentine tango, for example, there are seven levels of movement construction that, when mastered, will allow you to make millions of combinations. And how many dance sequences can you really remember? In rueda, more than 150 figures dance in a rare circle. It's hard to keep more in mind.
7. Develop your body
Many years of experience in teaching pair dance shows that as soon as everyone pairs up in a class, any progress in individual style ends.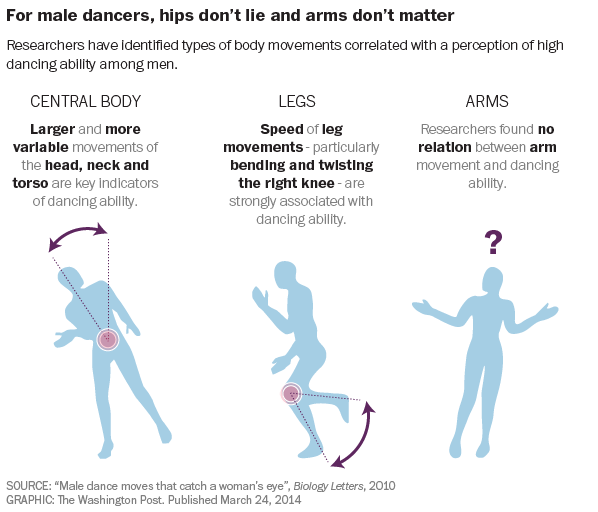 But it is the individual style that distinguishes everyone at the disco: partners change, and style is always with you.
The body as the main instrument of dance must be very plastic, responsive and emotional. Surprisingly, not all pair dance schools have a general physical warm-up. It is vital to tune the body and understand how it works.
You can always train extra and concentrate more on the basic steps, as their true value is as body work. The sequence of steps is, in fact, the simplest thing that can be in pair dancing. The quality of individual performance determines the craftsmanship.
8. Try on the images of inspiring dancers

A psychological life hack for those who have already mastered the steps, but still feel that there is not enough brightness and drive. Most are terribly afraid of being someone else's "clone". Here the action is the same as under the influence of hypnosis - the more you resist, the more you plunge into an altered state of consciousness.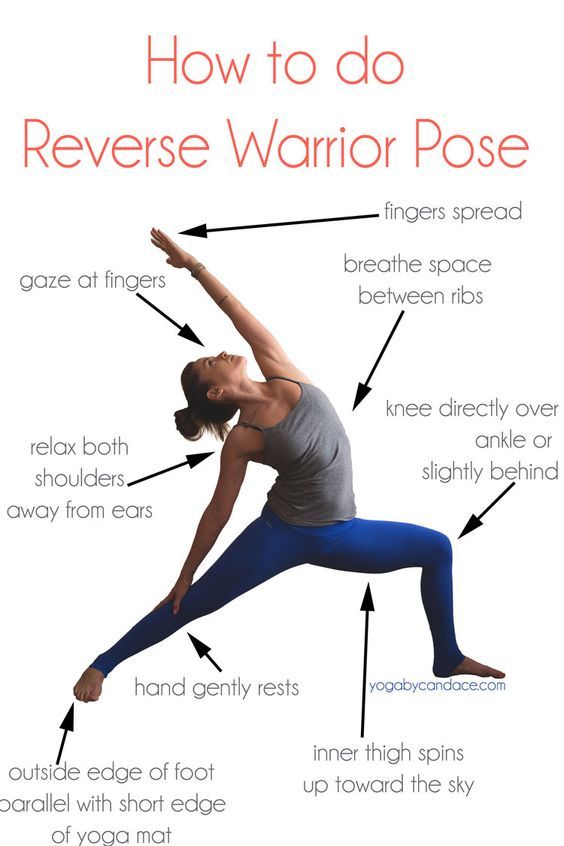 With a high degree of probability, you are already dancing like someone else's "clone". A meaningful fitting of someone else's image is that you mentally take the image of the one who inspires you (inspiration is critical in this case) and "put on" yourself. Then you start dancing and trying to feel in general how it is to be able, for example, to be the best partner or the sexiest partner in a disco. This is much more difficult than it seems. But it works extremely efficiently.
9. Dance to offbeat music

Habitual rhythms keep you tight. Tango salon or speedy timba leave little room for experimentation and fantasy. Pattern dancing is always noticeable and is reserved for beginners.
The truly new is born outside of the usual. Look for places to experiment. If there is no place, organize self-training. The main thing is not to get carried away, because music determines the style. We bring something new to pair dances, rather than trying to change them.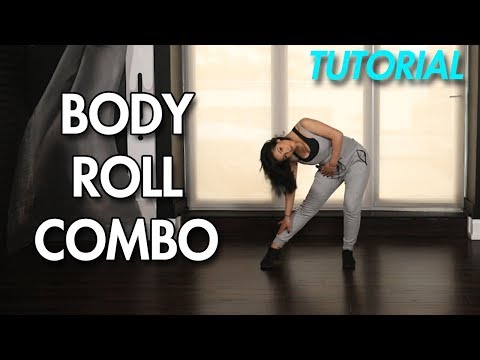 Search, improvise, do not be afraid to go beyond, develop in different directions, be inspired by music atypical for the style
10. Try your hand at basic dance directions

dances exist according to their own non-choreographic laws.
This is the deepest delusion, which has turned into a ceiling for the qualitative development of partner dances. After all, all professional dancers, for example, in salsa or bachata, build their ideas on the basic choreographic principles.
Do not think that choreography is only applicable on stage. Any meaningful movement of the body can be choreographic. In general, try classical or modern choreography. Basically, hip-hop can work too.

11. Look for battle sensations

Pair dances return us to an active position of manifestation of our body.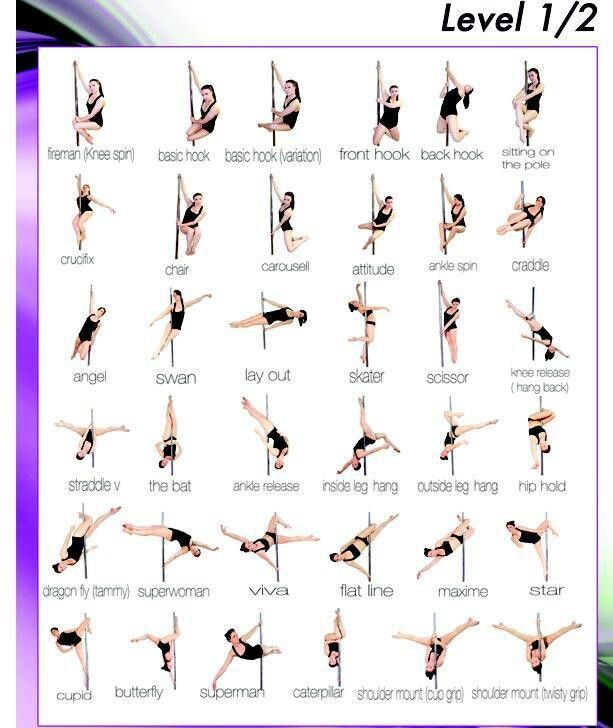 As in the days of our ancient ancestors, we impress the members of the opposite sex by how dexterous, hardy, sexy, etc. we are. Modern laws of the jungle in the entourage of large cities.
If you look around the dance floor, it becomes clear that the majority are clearly herbivores (not in the sense of vegetarians, but in relation to those around them). I am sure that predators are always more interesting in terms of the attractiveness of the image - try to find a counterbalance among herbivores, for example, a cat woman or a lion man.
The conversation is about an internal position, not about aggressiveness. Lability and lack of control are inherent in adolescents, and not in adult self-sufficient people.
Accordingly, even a training or friendly battle gives, on the one hand, practical skills - to make a bright sequence of movements, bring an idea to a climax, show a spectacular feature, on the other hand, develops the psychological basis of the dance - self-confidence, resistance to extraneous attention, self-control and self-control in complex elements.

12. Communicate with professionals
The environment shapes the internal position. Basically, real passionaries of the dance community are ready to openly talk, discuss and support the development of dance in every possible way. Universal principles and the ideas they articulate have a much longer and more practical perspective than meets the eye.
Accept that, for example, behind the words "listen to your partner" is not only a beautiful metaphor, but also a practical skill to literally listen to your partner. At the same time, always treat every thought, even the most respected teacher, as a private opinion.
Your skill will lie in finding the scope of the idea even in conflicting opinions. Most often, the contradiction is speculative and the truth lies in the angle of perception or situationality.
Your dancing growth will stop sooner or later. This can happen at the level of three basic steps or years of experience in teaching and show performances.