How to plan a dance party
Planning a Perfect Dancing Party For Your Employees
by Wendy Dessler
With the average middle-aged employee in America working more than 40 hours a week, they are often overworked and stressed. However, if you want to go the extra mile for your employees, why not throw them a fun dance party?
This will not only give back to employees and show you appreciate them but could also help employees to connect with one another and become more acquainted. However, how do you go about planning the perfect party?
Have a Goal
The first thing to do is to have a goal for the event. No matter what you do in business, you should always have a goal or desired outcome in mind. The goal doesn't need to be something concrete and can simply be something like "to help employees connect with one another" or "to show our employees that we appreciate them".
Without a goal, your event might not have a direction and while it is great to do something for your employees, the event should have some sort of greater purpose as well.
For example, if the party is just a reward, your main goal is for all involved to have fun, but if you want to build teams, your goal should be to encourage mingling and cooperation.
Make Sure to Choose the Right Music
If you are throwing a dance party for your employees, one of the most important things to consider is what music to have. Of course, you will need music, but what genre and songs should you use? Well, the answer is to use a variety. If the entire night features the same style of music, the party simply won't have any logical flow to it.
For example, if every song is super fast-paced, your guests will likely get tired of dancing but if every song is slow, they might get bored. Also, depending on the average age in the office and music preferences of your workers, you should try to tailor the playlists to their likes. Also, with music being tied to mood, the music you play during the night could potentially impact how your employees feel about the party.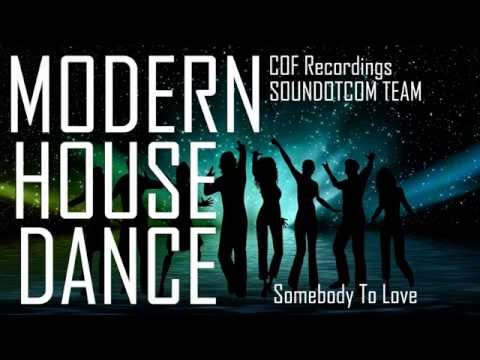 Be Sure to Plan out Food and Beverage
No party is a party without some food and beverages! Unfortunately, one of the toughest parts about planning a party of any kind is deciding what sorts of food and beverages to provide, as everyone has different tastes. Also, some parties will call for more formal dining, while for others it might be completely acceptable to serve pizza and wings.
A good idea would be to host the party at a venue that can serve food, but if not, there are likely dozens of different catering options in your local area that will be more than happy to help. In order to give you the best chance at food and drink being a success, you could potentially ask employees what they like or give them a few options and see what they choose.
Get Some Fun Costumes
While you could just have a dance party where everyone shows up in the same old clothing, what fun is that? Instead, make your dance party have some kind of theme or event. This could also make it easier to decide how to decorate the venue and decide what food and drink to serve.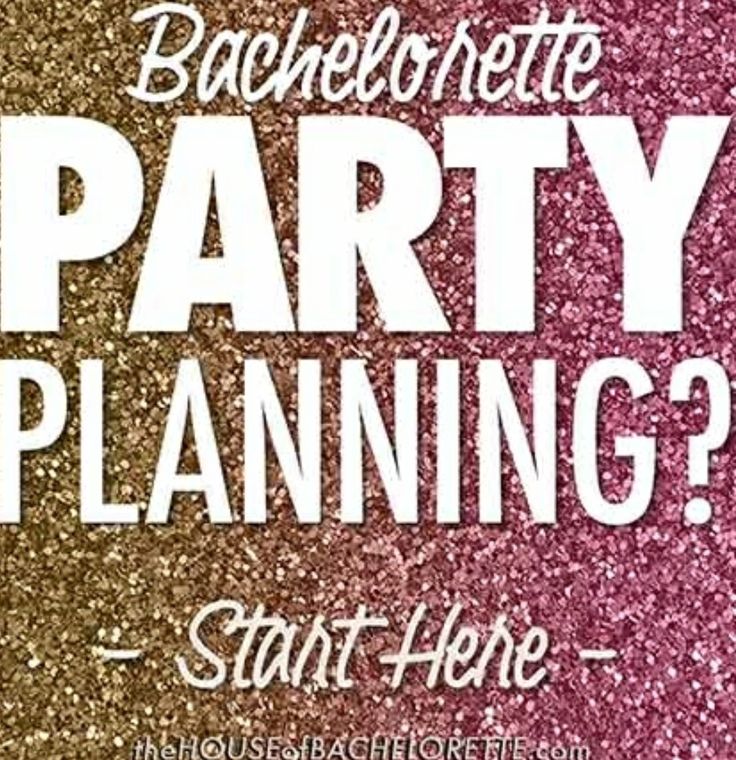 When it comes to costumes, there are a few different ways you can go about it. You could make everyone go out and find their own costumes, or you could find a company (such as AlexandraCostumes.com) to provide some fun costumes for the event. Either way, adding some fun costumes and disguises to the mix is a good way to take your employee dance party to the next level!
Provide Additional Entertainment as Well
While a dance party will primarily focus on people dancing and mingling, the last thing you want is for people to get bored. And with most people getting tired after some dancing, you need to provide some sorts of additional entertainment for the employees.
This could be anything from a raffle, to live music, to games or anything in between. If you have a goal of strengthening the relationships within your team via this party, this is an awesome excuse to have some team-building exercises present at your event. Now, the entertainment doesn't need to be super robust or expensive, but you should definitely have more than just food music and dancing.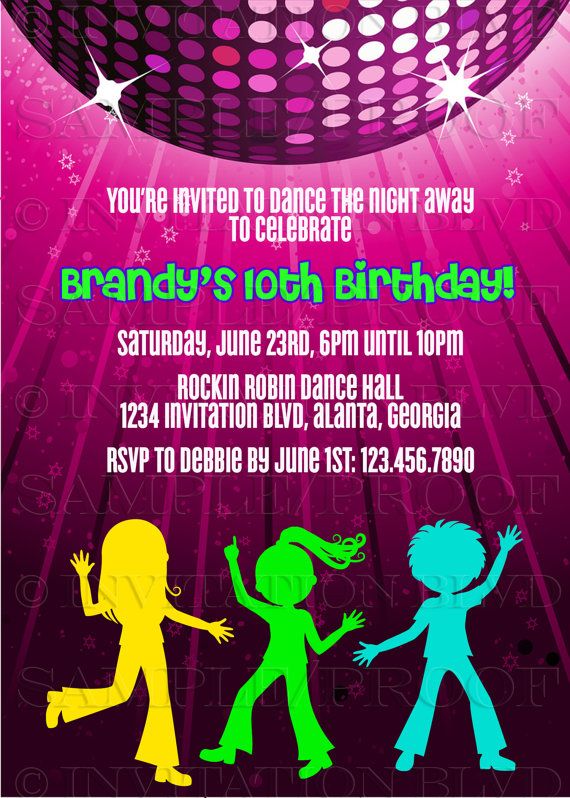 In conclusion, hopefully, the tips and tricks outlined in this article are able to help you throw the perfect employee dance party. When done right, a party for your employees can have incredible benefits to their productivity, their mood and their loyalty and pride in your company.
Photo: Jens Johnsson (Unsplash)
8 Great Dance Party Ideas for Your Next Gathering
Source: Peerspace
Does the thought of even just 15 people in your home make you nervous and overwhelmed? When you're limited on space, hosting a killer party or even a modest gathering of friends can seem impossible. But no matter where you live, you should always have a chance to celebrate and Peerspace makes parties a reality for everyone. It's the Airbnb of event venues that can help hosts with budgets of every size find a stellar place to host a party. So even if you're the proud owner of a studio apartment, dance party ideas are still in your cards.
There are spacious venues available for rent by the hour in towns and cities across the globe, with more being added all the time.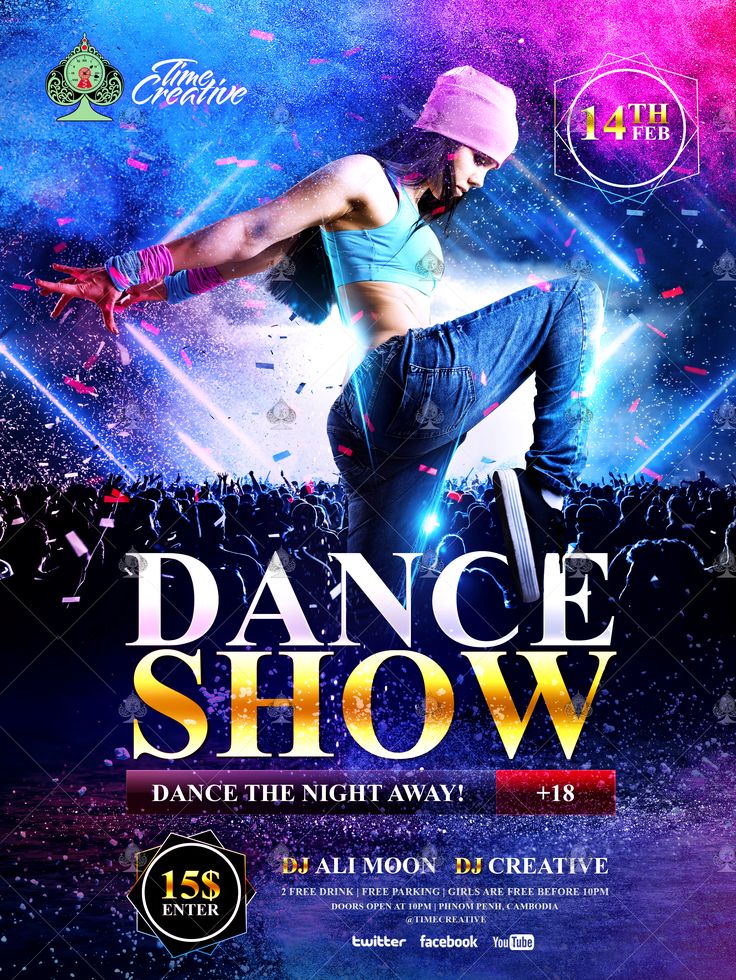 Just search your location and use filters to narrow the results, like pools, fire pits, and rooftops, for example. Then, check each space's listing to discover high-def photos, detailed descriptions by the local hosts, reviews from past renters, and upfront pricing. Ahead, we'll include photos from real Peerspace venues that you can book today to match our dance party ideas. You know, just so you know what's possible!
Once you've booked a place, just add music for an awesome dance party! And if your incredible venue choice just happens to lack for anything, contact the Concierge service. These events and logistics pros can source what you need, like catering, a DJ, bar staff, etc., and bring it to you at your venue. So what are you waiting for? Check out what type of dance party venues are near you on Peerspace and utilize these dance party ideas that will make your next gathering a blast.
1. Give your dance party a theme
Source: Peerspace
Choosing a theme for your dance party will make the rest of the planning a breeze because a theme will be your party template.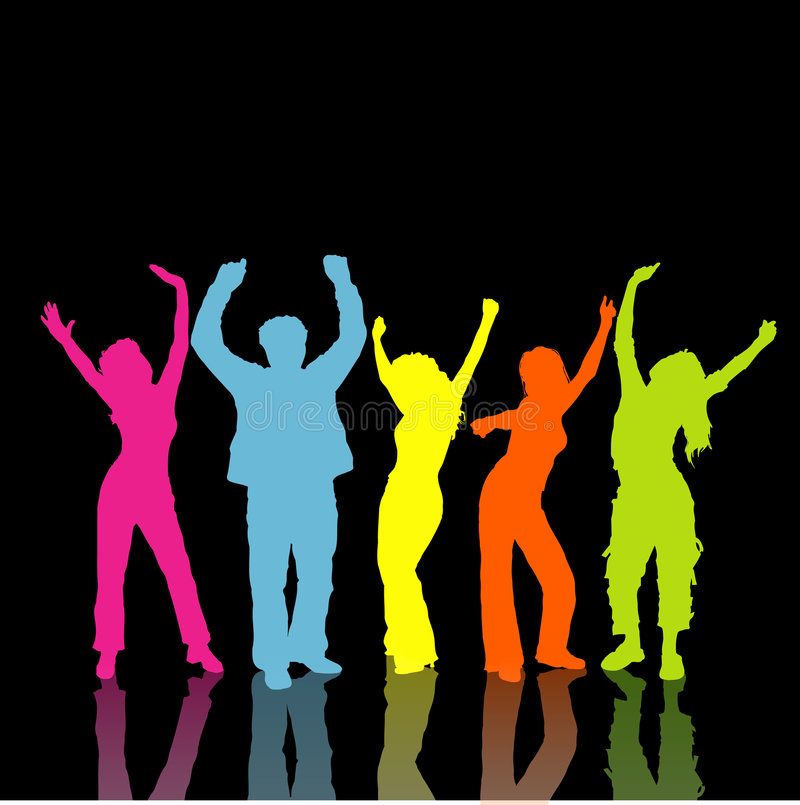 Great dance party themes are a decades theme (the 1920s, 1950s, 1960s, 1970s, and 1980s are all easy options), a tribute night where you play all the best hits from one prolific artist (Britney night, Beyonce night, etc.) a regional music theme like Latin night, Broadway night, or even a classic dance movie theme (Step Up, Dirty Dancing, Footloose, and Saturday Night Fever).
Decorate your party space to match the theme, and curate a relevant playlist to go along with it. Learn a dance from a popular music video or movie for bonus host points and surprise your guests!
2. Light up the room
Source: Peerspace
Set the ambiance for your dance party with some dazzling light design. Disco balls, colored lights, and projections can turn any dark room into a fun nightclub. You can find affordable lights and projectors at a department or home improvement store, or you can rent some lighting from an event rental company.
Just be considerate and ask your guests if any of them are bothered by strobe lights or other effects before going too crazy with your lighting design.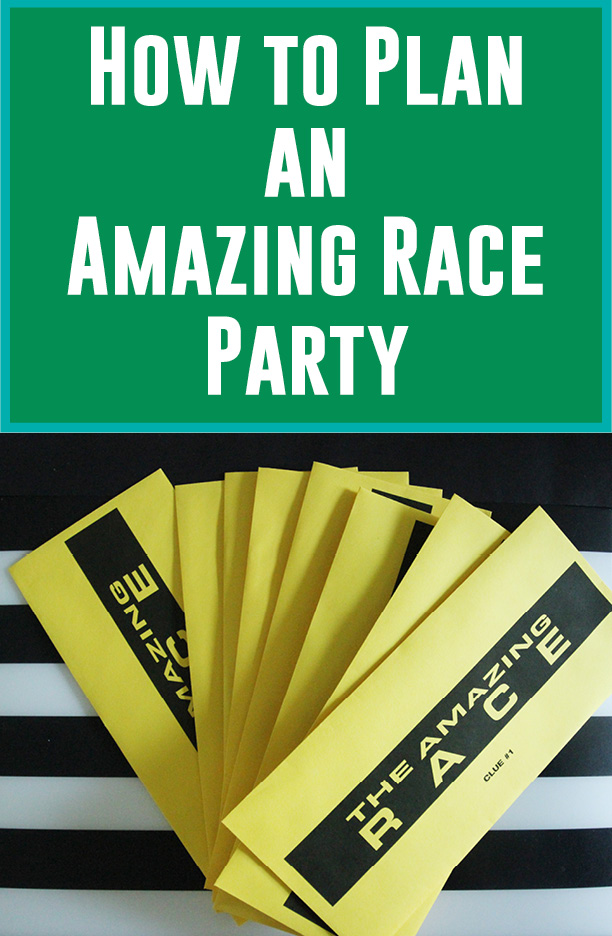 And when you book a Peerspace venue, ask the host about the lighting options ahead of time. There's always the Concierge service to help you line up lighting and other gear. Though in all honesty, the Peerspace venue you choose place already be fully equipped with everything you need!
3. Hire a professional DJ
Source: Peerspace
It's not a dance party without music, of course. But the source of the music makes all the difference. Give your dance party an upgrade! Instead of a simple Spotify playlist, consider hiring a DJ. Talent and event vendor directories like Gigsalad or The Bash can help you find a music master who can get everyone moving and grooving. Don't have the time to browse a talent directory? This again is a place where the Concierge service can step in and do the heavy lifting for you! Ask your guests to come prepared with song requests in mind so that everyone can have a good time dancing to music they know.
4. Make a public playlist
Source: Peerspace
For a party with a smaller budget in a smaller space, your personal playlist of the best dance hits will do just fine in place of a professional DJ.

Make it a collaborative event by asking everyone in the invites to contribute to a public playlist. That way, everyone will get a chance to hear their favorites. You can include the link in the Facebook event for the dance party or send the link in email invites.
5. Rent a place with a dance floor on Peerspace
Source: Peerspace
No room in your house for everyone to get down without knocking over a lamp? No worries! Peerspace can help you find the perfect venue for your dance party with plenty of open floor space, like ballrooms, mansions, warehouses, and even nightclubs and lounges. You can even rent actual dance studios on Peerspace for a super-official dance party. Some venues even come equipped with audio-visual equipment, photo-ready lighting, and pianos!
Simply head to Peerspace, enter your location, and start browsing. You're sure to find tons of incredible spaces you want to book! Narrow down the search by browsing amenities, features, and photos.
6. Dress up in costumes
Source: Peerspace
Invite everyone to come to the party in themed costumes! Just remind your guests to make sure they can still move well in their attire of choice.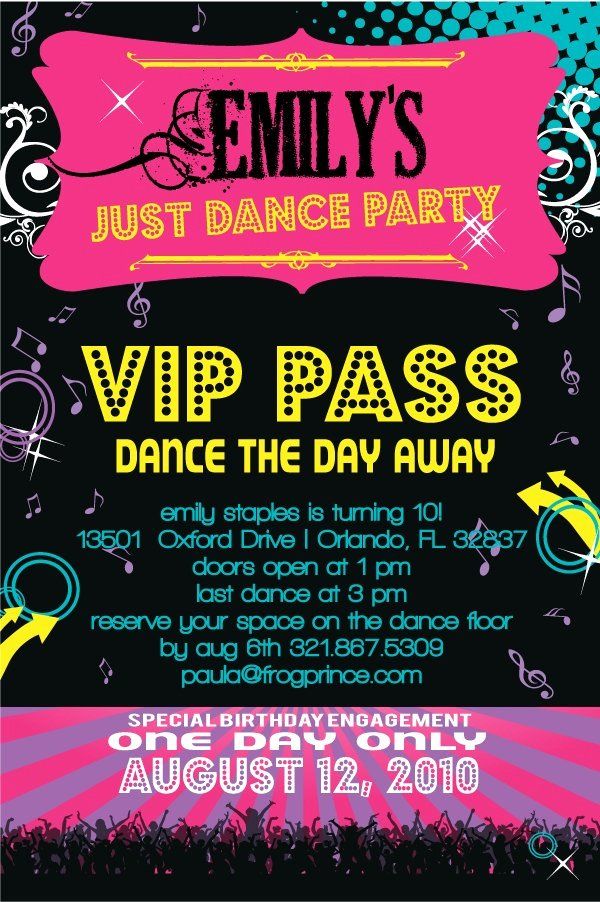 Some great dance party ideas for costumes include superheroes, space, Star Wars, The Wiggles, or decades (see themes section of this list). Be sure to take loads of pictures of your costumed guests. And for an extra fun touch, host a costume contest at the party! Keep the prize within the theme, such as passes to Zumba gym classes, a record with some good dance music, or tickets to a couple's dance class.
7. Host a dance marathon fundraiser
Source: Peerspace
Gather lots of friends, pick a worthy cause, and dance the night away to raise funds! Universities and schools across the nation host dance marathons for Children's Miracle Network hospitals. You can adapt that fundraising model for any cause. Learn more about the movement here.
This dance party idea requires a lot more planning in advance than the rest of the ideas, but when you put the time in, you can create a fun, meaningful event that truly makes an impact. At the actual event, make sure to supply plenty of drinks to keep everyone hydrated.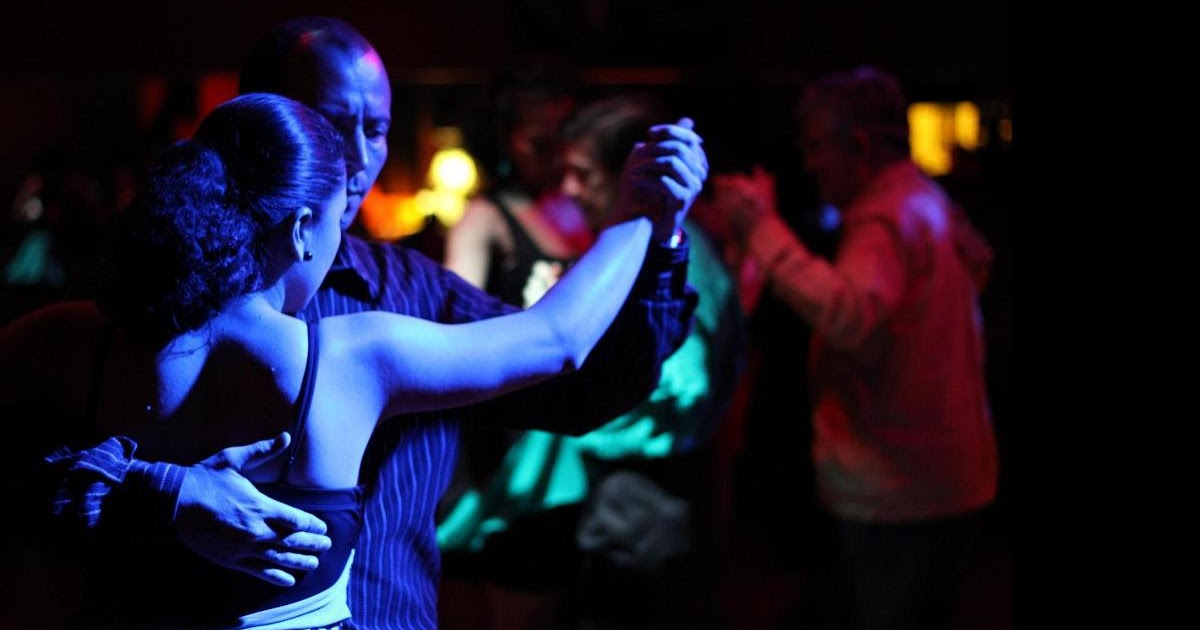 Display information about the cause you are fundraising for, so dancers will know where their sponsors' donations are going. Create a special hashtag for the event and take lots of photos to share on social media, and tag the nonprofit organization in them. A dance party with a purpose can help drum up more support and donations, after all!
8. Party with an open bar
Source: Peerspace
Everyone knows alcohol is the best dance fuel. So supply your dance party guests with unlimited drinks. As long as you hire a licensed bartender through Gigsalad or another event vendor booking site, most Peerspace venues will allow alcohol to be served on the premises. Some Peerspace party places may even offer their own drink services as an add-on option. If not, contact the Concierge service for assistance booking local vendors. Just make sure the party space is safe for those who may get a little tipsy.
Bonus idea: take it to the roof!
Source: Peerspace
Why not enjoy your dance party in the fresh air, under the stars? On Peerspace, you can find the perfect dance party venue that doubles as a rooftop venue.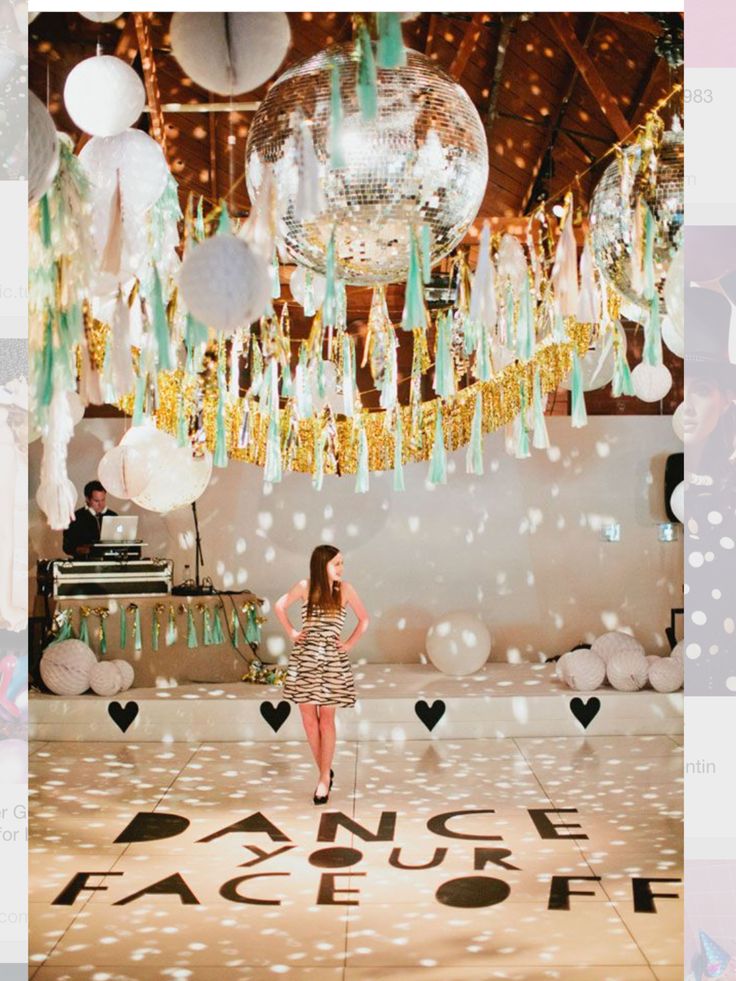 You can find locations with rooftop bars and DJ booths as well, so don't worry about missing out on those dance party aspects. Many also include food and drink service and plenty of lounge seating. A rooftop dance party idea is a wonderful way to keep your guests safe while ensuring they still have a magical, moonlit time!
Dance party ideas come to life with Peerspace
Source: Peerspace
Take the dance party out of the nightclub and bring it to your next gathering. It's easy to do when you have Peerspace by your side. Between the incredible venues you can book for as many hours as you like and the services of the Concierge, you can book the party of the century and barely lift a finger in the process. No matter what music you and your friends like to move to, you can create a rocking dance party where everyone will have a blast. These dance party ideas will give you all the inspiration you need to host the perfect shindig.
Get together somewhere better
Book thousands of unique spaces directly from local hosts.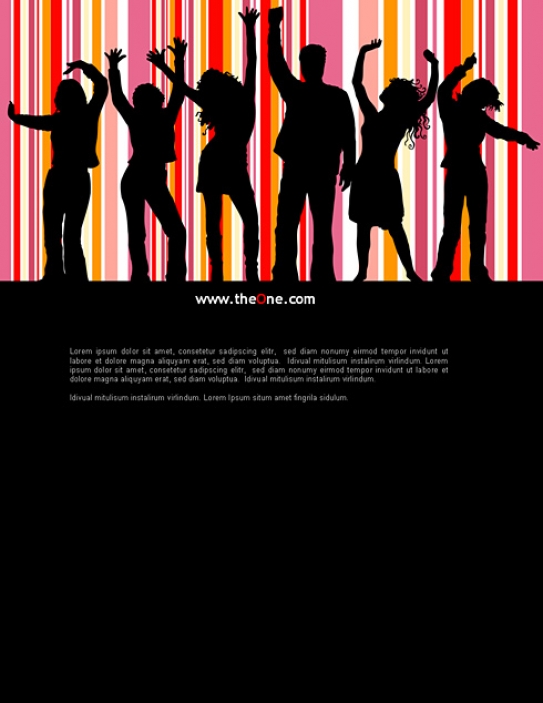 Share your space and start earning
Join thousands of hosts renting their space for meetings, events, and photo shoots.
You might also like
© Peerspace
© Peerspace
How to Throw a Themed Party: A Step-by-Step Guide
Everything for the Holidays »All About the Holidays »Themed Party Articles » How to Throw a Themed Party: A Step-by-Step Guide
06/12/2019
Recently, theme parties are rapidly gaining popularity as a wonderful way to make a holiday extraordinary and memorable. Previously, events focused on certain topics were arranged only on special occasions - New Year, Birthday, March 8th. But, times are changing, because today a theme party is a great way to hold a corporate event, amuse children, please loved ones or just have fun with friends.
In order for the holiday to be remembered even months after it was held, advance planning and careful preparation will be required.
If everything is done correctly, you can be sure that the guests will have a great time. Planning a cool theme party consists of a series of steps, which we will describe below. Stick to this plan and success is guaranteed! Decide on a theme for the party.
Decide on the theme of the party
The theme depends on the flight of fancy and is the most important element of the holiday. The theme of the event not only dictates a certain dress code or decor, but also forms the mood and style of the party. When the choice is made, make sure that the guests know the specifics of this topic, which means they can choose the appropriate clothes. You can choose a different approach - to give out to guests, upon arrival, elements of costumes related to the given theme of the party.
When choosing a party leitmotif, it is important to take into account a number of points: the occasion, the age factor, the preferences of the participants, the venue, the seasonality factor and the planned budget.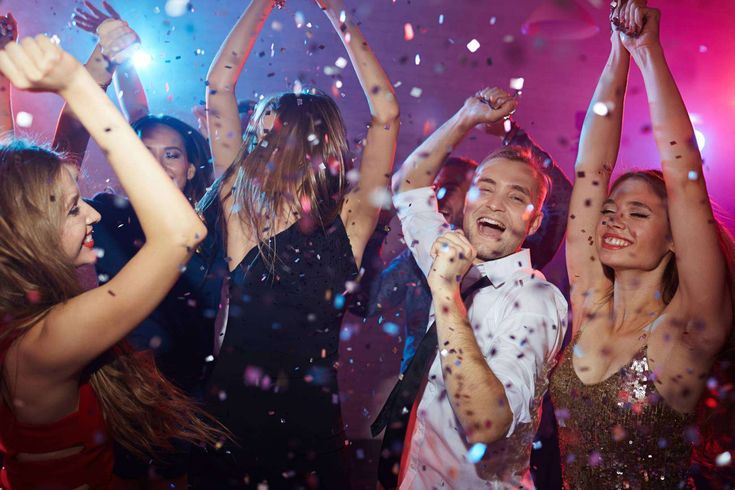 Think of a day, time and place
Choose a day when most of the invited people will be able to attend. Ask your friends which date is better. It is advisable to organize the event outside of public holidays to avoid losing guests due to travel or other plans. The perfect day for a party is a day off.
It depends on the venue of the holiday how many people to invite and what entertainment programs to offer them. You can arrange it in an apartment, on the street, in a private house, in a rented hall or restaurant. Make sure the space is large enough to meet your needs and make sure you have open access to fresh air.
Prepare invitations
Make a list of people you would like to see at the party. It will help ensure that you don't forget anyone in the pre-holiday hustle when sending out invitations.
In addition, by knowing the exact number of people, you can calculate the required number of food and drinks, as well as plan the overall budget of the event.
Make your own or buy original invitation cards and hand them in person. Create a topic group in the messenger your friends use and send them a video invitation or a cool picture.
Be sure to include the occasion, date and time, theme and dress code, address and contact information so that guests don't miss anything. It's best to send invitations ahead of time so that invitees have enough time to plan.
Arrange the room
It is the details and thematic accessories that create the right atmosphere at the party. Careful planning of the event and, of course, lists of necessary purchases will help with this. To assess the scope of the work ahead, make a step-by-step plan that will help you not to forget anything in the preparation process.
If you want to make DIY party decorations, you can use different materials: cardboard, colored paper, foil, pencils and paints, magazine clippings, banners, posters, posters, garlands, balloons, including helium balloons floating under the ceiling, and much more.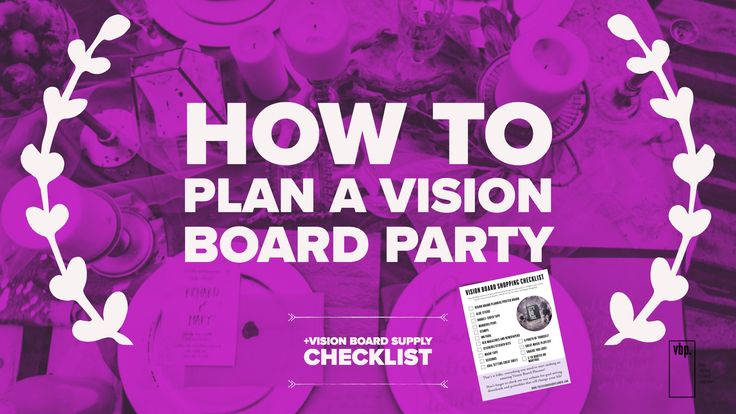 Surely, someone will have an old-fashioned reel-to-reel tape recorder or an old guitar, someone can bring an ancient grandmother's samovar or grandfather's, which has been gathering dust in the attic for a long time, a cowboy hat, etc. In general, you can use absolutely everything that fits the topic.
Do not forget about the zoning of the premises: create separate locations for games and competitions, dances and food - this is a key feature of any celebration. Mark them with colorful signs or small decorative elements. Everything you need for a party in any style can be bought on the website of the online store Everything for a holiday.
Make a menu
For any party, menu planning is a very important part of the process. As a rule, the main treat is canapes, small sandwiches and snacks, fruits that guests can taste without being attached to the table. It is also recommended to pay special attention to drinks - alcohol and soft drinks. Depending on the theme of the party, alcohol can be different.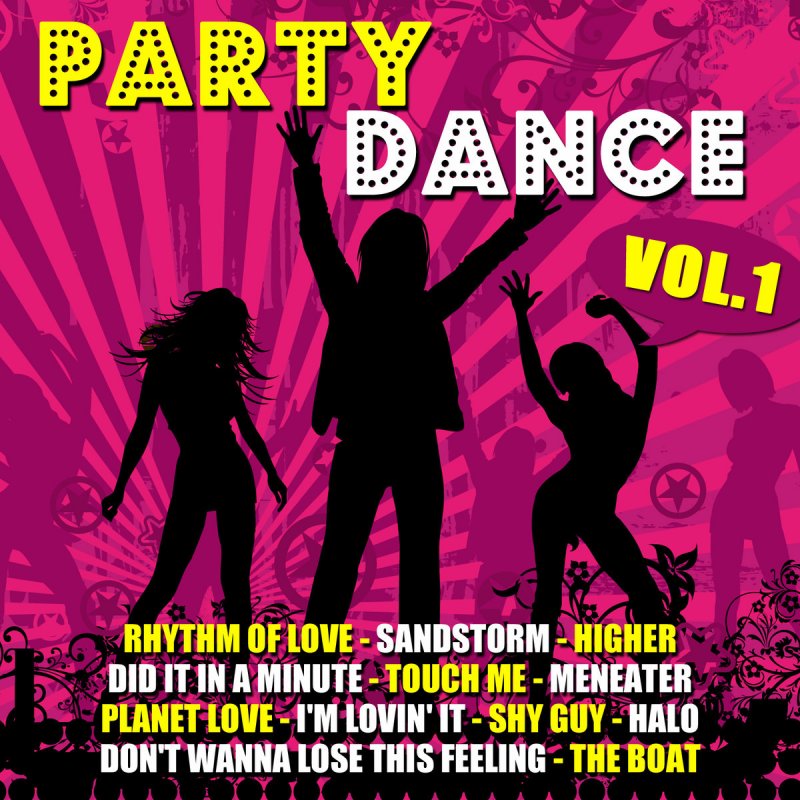 Cocktails decorated with the theme, both alcoholic and non-alcoholic, will look bright and unusual. Do not forget about the obligatory climax of the holiday - a delicious cake or pastries.
To decorate the table, you can purchase plates, cups and cutlery decorated in the theme, fold napkins beautifully and hang a couple of garlands. All products can be found in the thematic section of our online store.
Prepare a music playlist
A musical selection corresponding to the theme of the celebration is no less important than quizzes and competitions, as it sets the right background and general atmosphere. It is desirable to place the speakers evenly around the entire perimeter of the room for better sound coverage.
If this is a dance party with a DJ, then you need to organize a dance floor. Consider play areas so that guests have the opportunity to communicate with each other and be engaged in their own interests.
Choose the right music for your party theme.
If you do not have a DJ, then select the repertoire in advance yourself. Ask your friends for advice, find out what each of them likes best, so that everyone enjoys the disco.
Select games, contests and other activities
Before organizing a party, think over an entertainment program, a scenario on which the whole holiday rests. In addition to quizzes and contests corresponding to the chosen topic, you can hold various master classes that will further entertain guests. For example, someone draws well and will be able to give such a master class to other participants.
As part of the script, guests can also demonstrate their show numbers: sing, dance or play the guitar. Involve them in the entertainment program - joint creativity brings together. And of course, do not forget about the good old karaoke, perhaps not a single party can do without it.
4party party accessories
The website of the store 4party will help to organize any party qualitatively and quickly
Everything is here: from table setting to festive accessories, games and themed attributes.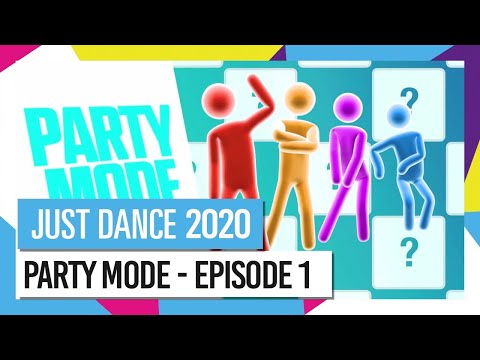 Decor, dishes, balloons, original gifts and accessories that complement the outfit are presented in a wide range and at affordable prices.
The store service provides convenient payment options (cash, to a current account, through a terminal or the Privat24 application) and guaranteed delivery of any goods in Kyiv (by courier), as well as other cities of Ukraine.
Category: Theme Parties
Featured Blog Articles
Return to the List
Bestseller
Party time: how to throw the perfect party — www.ellegirl.ru
Trending
thought. And we don't always succeed. Even the coolest party can be in jeopardy. But do not despair, because there are no such problems that could not be solved. Do not trust? Then this article is exactly for you.
Oops, no money for the party
"Calm, just calm," as a friend of all offended kids used to say. Such a nuisance can happen to anyone. And this is not at all a reason to hang your nose, and even more so to refuse a party.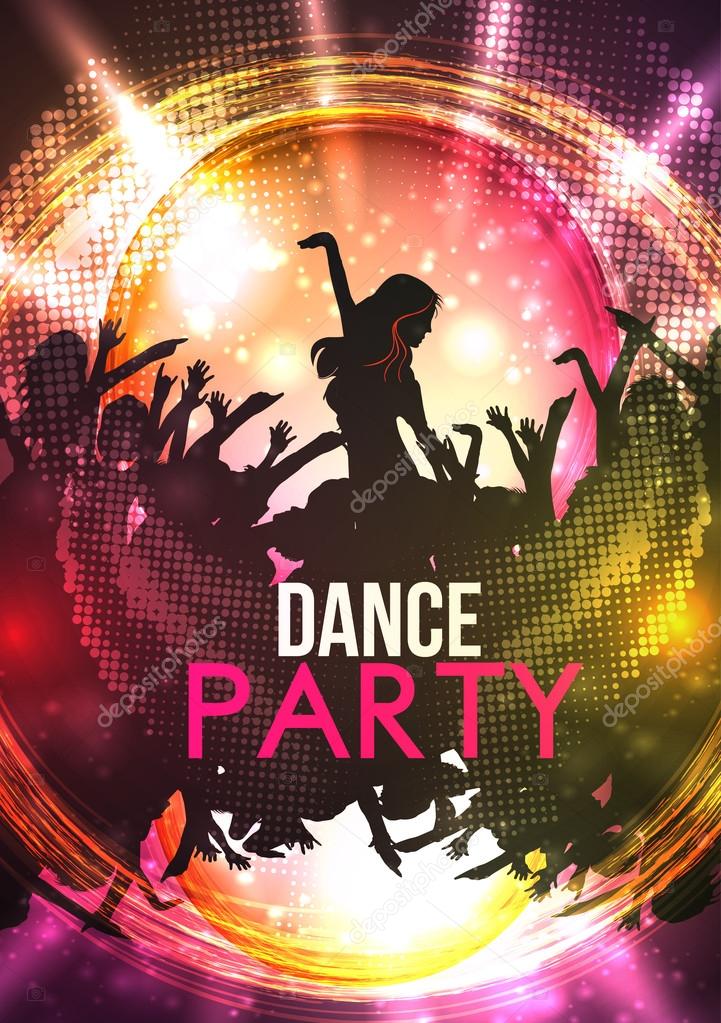 After all, to have fun with friends, big money is not necessary at all. Ingenuity and creativity literally work wonders. And if you try, then a good party can be arranged almost for free. We checked.
If your option is completely sad and you failed to clear the room from your parents, and they are strongly against a noisy company, then the "walk" option will definitely save you. You can walk around the city for free. Come up with an interesting route, draw funny invitations, save on breakfast, buy a loaf of bread and sausages for sandwiches and make tea in a thermos. Cheap and cheerful.
And how fun everything will be depends only on you and your friends.
If you have a room, it's even easier. The original design of the apartment can be built from old things lying around on your mezzanine, completely free of charge. Well, why don't you have a retro party? By the way, in this format, you won't have to spend money on costumes - just carefully study your mother's old wardrobe.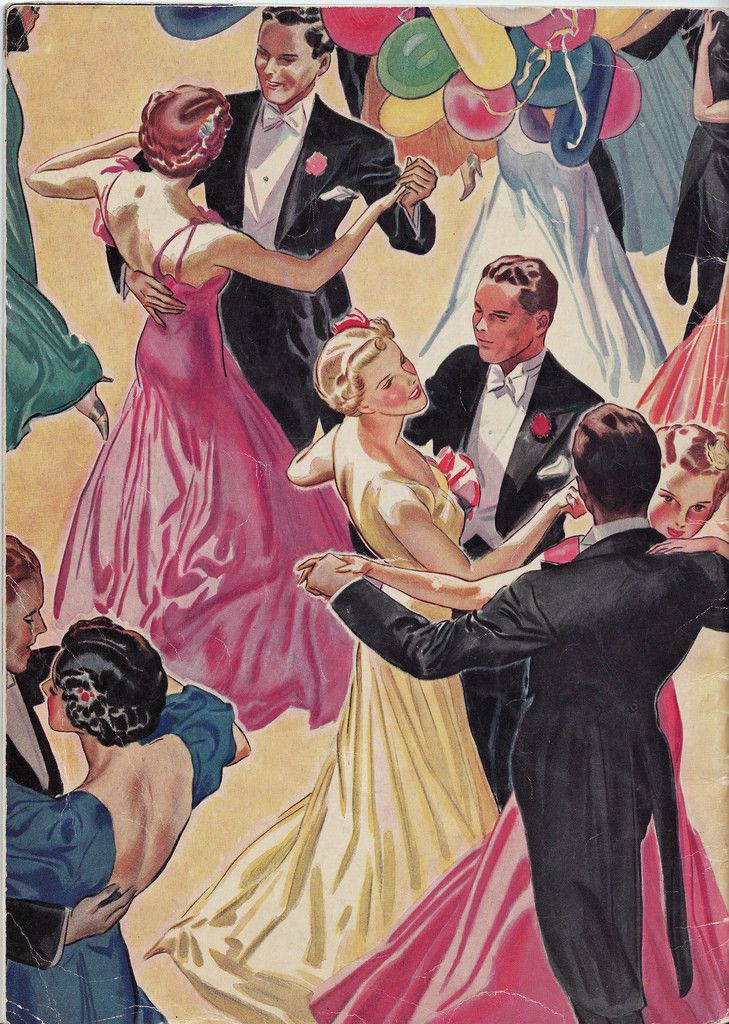 In general, rich imagination and good mood will make any party unforgettable. And what's with the money?
How to gather friends
The main thing at any event is, of course, the guests. So, in order not to be the only one who came to your own party, it would be good to take care of a competent invitation in advance. The easiest option is to create a VKontakte event. So you can easily describe in detail what kind of party you are planning and invite everyone you want.
Just keep in mind that the invitation must reach the recipients some time before the party itself. Then they will definitely be able to free up the evening to spend it in company with you. And by the way, they will have time to prepare well if it is a costume party or a trip to your country house.
The online invitation can be supplemented with a paper duplicate. Ready-made forms are now sold in bookstores and regular supermarkets. But to be honest, they tend to be a bit boring. Therefore, if you want to stand out and interest your friends, you will have to make invitations yourself.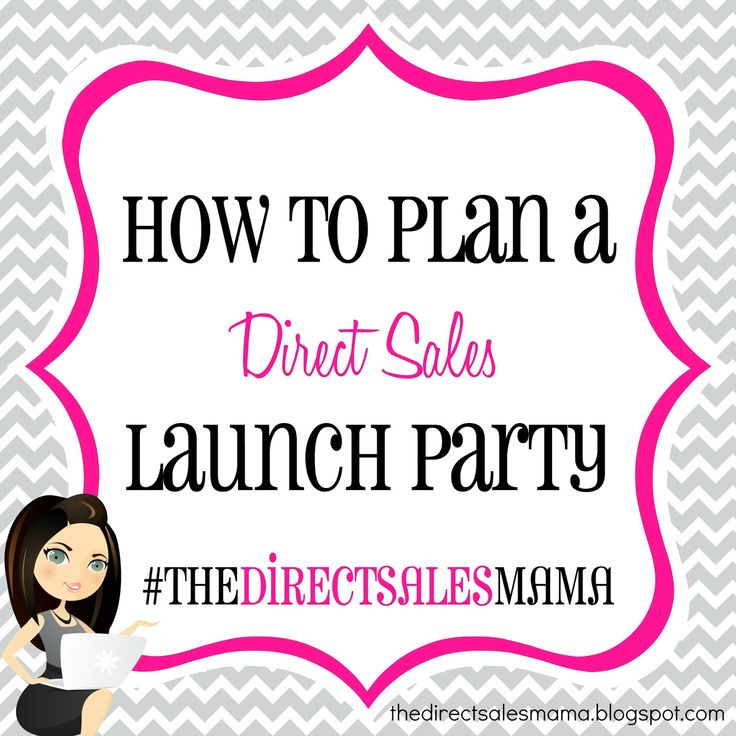 By the way, this is not difficult at all. It turns out very beautifully and, most importantly, is remembered for a long time.
Whichever invitation option you choose, don't forget to indicate the exact address and start time of the event.
If the party involves some special things, such as a dress code, this must be reported. And of course, a few days after the invitation is a good idea to check the response. It may turn out that your party will have to be rescheduled or some other interesting details will come to light.
How to choose a place for a party
Walking is certainly cool, but in our latitudes the weather conditions often leave much to be desired. So it would be great to come up with some kind of room in which you and your friends could get together and have a cozy time.
For a small company, your room is quite suitable. Especially if you are going to sit quietly with the girls or just watch a movie together.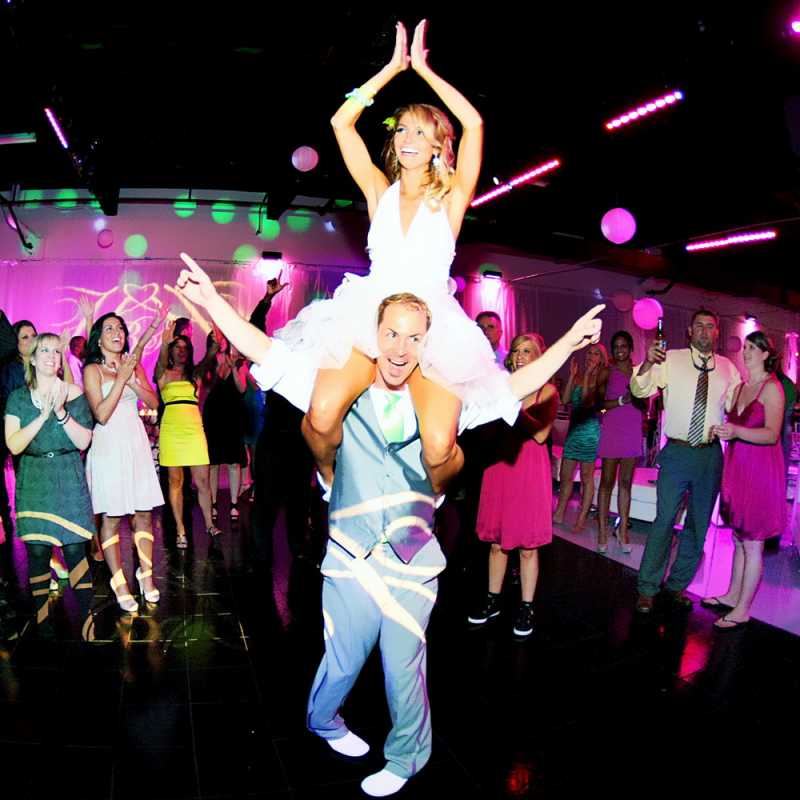 For larger events, it is better to get the entire apartment for your use. But, unfortunately, not all parents are ready to make such sacrifices.
And for a truly large-scale party, an apartment is clearly not enough.
If you and your friends are planning to arrange an incendiary dance party or please your classmates with a super-party, then you will definitely have to look for a bigger room. And then it will be necessary to negotiate with the school staff. You can start with the class teacher. Maybe your class alone will be enough for you.
If school space is not an option, go to plan B. Now in almost every city there is such a thing as an anti-cafe. This is a cafe where you can bring food and drinks with you (there is usually tea and cookies in the establishment itself). As a rule, there are board games there - and all in order to have a good time, and you pay only for the time spent in it.
You can also remember such a wonderful thing as my father's garage.
But this is only for the happy owners of an adequate dad with an insulated garage, in which you can even make a rehearsal site...
How to persuade your parents
Yes, this is not an easy task. True, there are separate parent specimens that themselves agree to everything, but this is very rare. If you are not from the lucky clan, then we have collected some useful tips especially for you. Each of them is tested on its own skin. Trust us.
To begin with, it would be a good idea to establish contact with the parents some time before the expected events. Try not to quarrel with your mother over trifles for at least a week. And in general, for laughter, listen to what she says. Maybe she's not as wrong as you think.
In general, if you prove to your parents that you can take responsibility for your actions, they will trust you a lot more. After all, it is this skill, together with the ability to think about the consequences of one's actions, that makes a person an adult.
You can start asserting yourself in a new status from small things. For example, do your homework regularly, return from a walk at an agreed time, or call your grandmother without reminders.
Another strong argument in favor of a party is getting to know the intended participants of the event.
If your parents know who, where and when you are going, it will be easier for them to let you go. By the way, if your party has a plan or concept, it will only add bonuses to your freedom. Parents generally love certainty. So if they see such a serious approach to business, it will calm them down. The ability to plan is a sign of seriousness and maturity, so you know.
Be sure to discuss how long the event will last and when you will return home. Promise that you will call yourself and answer your parents' calls. And, if it was possible to agree, try not to break these promises. Otherwise, next time you will receive a fair refusal to your request.
You have to be responsible for your words.
What to feed guests
Any party can turn into a nightmare if its participants are not fed on time. This is the undeniable truth. So don't even think about arguing. Better check if your refrigerator is ready to welcome guests.
Lucky for you, humanity today has invented a bunch of ways to quickly and inexpensively feed hungry friends. The most convenient and, most importantly, the fastest option is pizza. You can order it, or you can cook it yourself. It's quick and easy, and you can put just about anything on the pizza. Another "lightweight" option is sandwiches or, for connoisseurs, canapes. In the latter case, however, it will take a little more time to cut the ingredients. But on the other hand, the leftover remains of sausage and cheese can be successfully attached both there and there.
If time permits, treat your friends to pies or a birthday cake. A good option is pancakes, if you know how to bake them, of course.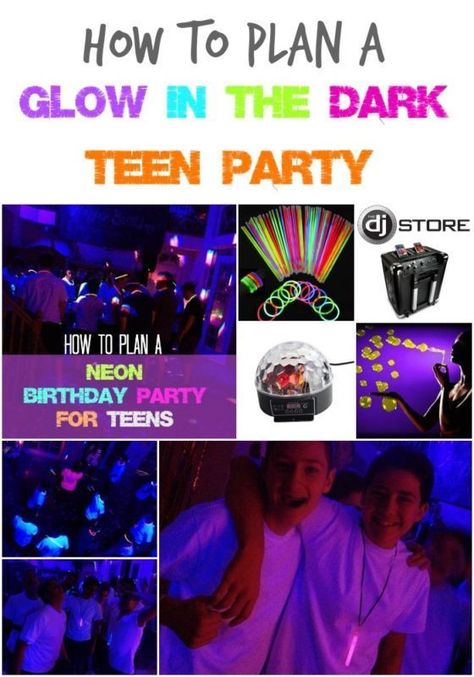 By the way, a good reason to learn. Because pancake is a very valuable thing. It wraps almost everything easily. On the Internet, it is now not difficult to find a huge number of culinary blogs with thousands of recipes designed for a variety of tastes and wallet sizes. You only have to choose.
And most importantly: what to wear to a party
Ahh! There is nothing to wear! Yah! True, right? We, by the way, also think so regularly. Several times a day. So do not worry, this is a common condition for any girl. In truth, there are very few parties that require a special dress code. Unless, of course, you are a secular chronicler. At the session of close friends, you can show up in anything, they will definitely understand. And for a school disco, there is always an option to steal a dress from an older sister.
By the way, girlfriends also do not need to be written off. They also exist just to steal their clothes. Therefore, do not be shy, a real girlfriend will never refuse.