How to do horse riding dance
5 Dance Tips that Will Improve Your Horseback Riding
Do riding and dancing go hand in hand? I think so! Lately, I've discovered 5 dance tips that will improve your horseback riding. 
My husband and I are swing dancers. That was one of our main connection points at the beginning of our relationship, and it still is. In fact, on our second date, we met at his local dance studio and danced the night away. This was over five years ago, but I still remember he was wearing a gray T-shirt that said "PAIX" on it and I had on a black and white gingham shirt with cropped jeans (kinda retro looking). We danced Balboa when an up-tempo song came on. He pulled me into Balboa position and I thought, "Hmmm. . . I could get used to this!"
In case you're not familiar with swing dance genre of Balboa, it's a smooth and very close 8-count dance where you literally side hug your partner. Dancing With the Stars needs to feature it one season because it is gorgeous and truly an American dance (originating on Balboa Island in Newport Beach, California).
I can give you a history lesson on that one later. 🙂
Last weekend we attended a 3-day dance workshop called the California Balboa Classic. About 400 people from all over the United States (and a few from other countries) descended on Pasadena, California to learn from elite Balboa teachers (Imagine a cooking lesson from Julia Child, riding lesson from George Morris, or tennis lesson from Roger Federer!).
I was amazed at the overlap of dancing and riding principles. Many of the tidbits that I heard from the dance teachers were exact lines I have heard from various horse trainers and clinicians over the years!
And because of that, I am suggesting that riders would benefit from a little social dancing–Balboa style!
Hubby and me wearing his and her Balboa shirts. (Okay, we're a little geeky).
1. Look through your turns. I will admit I need this one on the dance floor. I envy those girls who took ballet as kids.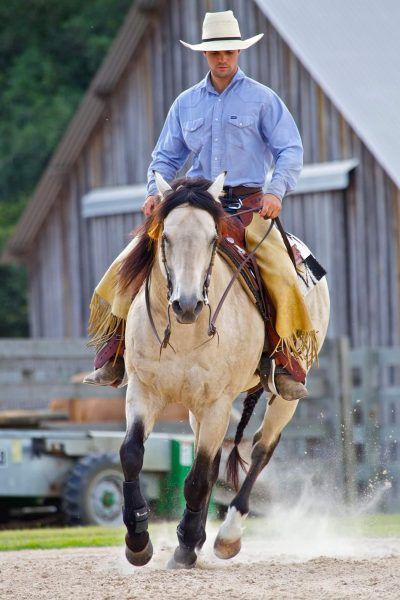 They spin effortlessly like Whirling Dervishes. It takes a little bit more for this dancer who came late to the game. Although, those pubescent ballerinas probably didn't get to borrow their best friend's neighbors ponies and ride them all over the neighborhood by themselves like I did. Looking through your turns and keeping your eyes on what's ahead is essential in dancing, not just riding!
2. Engage your core. In the dead of a Chicago winter some time ago, my dressage trainer bragged flamboyantly, that if I continued taking lessons with him, I wouldn't have to go the gym to get my body beach-bikini-ready. (Yes, please!) He asserted all the work on my core from the saddle would not just be good for my horse. Dancing requires core engagement, just like riding does.  (He moved to another state rather abruptly, hence my beach-bikini-body did not emerge that summer. )
3. Keep tall, beautiful posture. At one point during the weekend, a dance instructor had us practice Balboa footwork while placing one arm behind our back, thereby requiring us to hold an overly correct posture.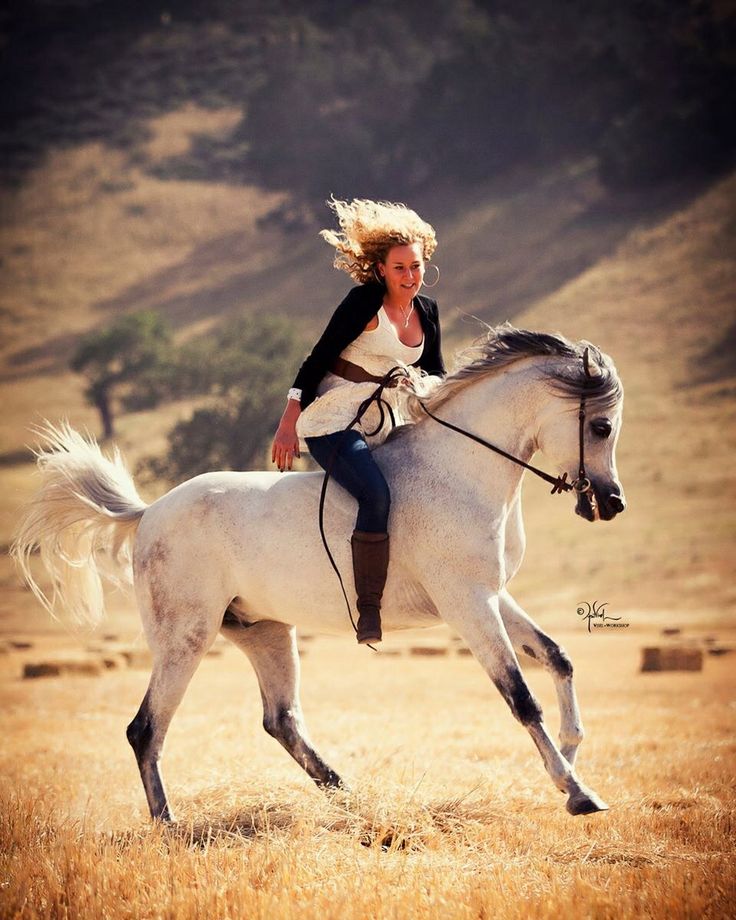 My horse trainer Joanne used to make me do that! Or, even better: sometimes she'd have me ride with a crop shoved through the crook of both elbows, behind my back. Tall and beautiful is elegant in the saddle and on the dance floor.
4. From your waist up, be relaxed and mostly still; the "work" is done from the waist down. During one Balboa session the instructor told us to carry around two imaginary glasses of water while we practiced our footwork. The goal was to be as smooth as possible and not spill any of the pretend water. This drill reminded me of the old egg and spoon race I competed in in 4-H! If you had been there to see 40 of us with arms extended holding pretend glasses taking minute dance steps and moving around the room, you would have thought we were crazy! Or very devoted to dancing.
5. Remember to breathe. Another Balboa instructor said,"We tend to hold our breath when we try something scary. Breathe out." She was saying this to pump us up to try a new move.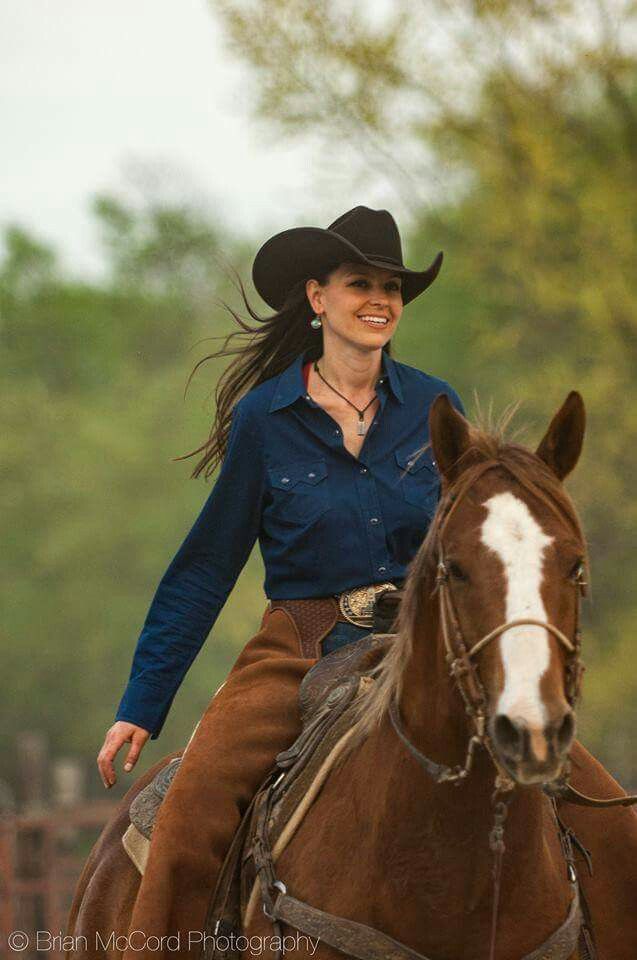 I actually smirked a little thinking about dancing being scary. It's not. Embarrassing, yes. Scary, no. Intimidating, sometimes. But breathing is good for everything. Point well taken. I remember singing softly to DC as we competed in the show ring. I knew if I sang, I'd have to keep breathing and it would help me not be as tense.
In our final session of the weekend, Nick Williams (think Fred Astaire of this generation) reminded us,  "Take care of your partner. Have fun. Take care of your partner. Smile. Take care of your partner. Breathe."
Nick intended this to be dance advice, but I thought it translated perfectly to riding: take care of your equine partner. Breathe.
About five years ago my Florida sister was at a local tournament watching her daughter/my niece Jamie play tennis. A bystander complimented my sis on Jamie's strong serve and great shots. It turned out the woman was retired tennis great Chris Everett herself! My sister said that my niece also played volleyball and basketball and would probably be an even better tennis player if she focused solely on tennis.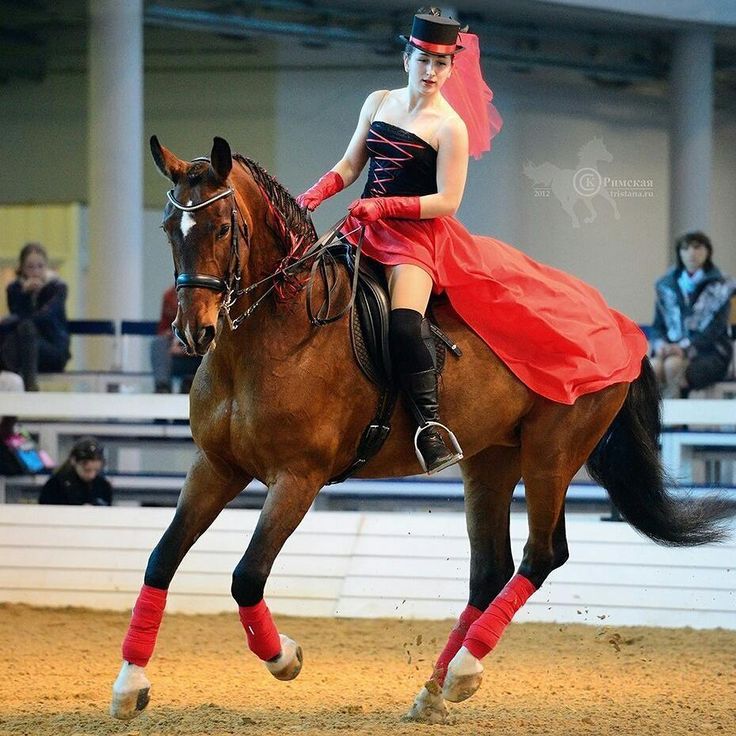 Everett responded that she thought it was in kids' best interest to try all kind of different sports and activities–that it made kids better athletes.
Is it possible that your riding would improve by trying a new activity such as dancing? There's only one way to find out.
For your inspiration: Here is a video of Laura and Jeremy dancing Balboa. They are two instructors I've had the privilege of taking lessons from. Laura coached me prior to my wedding dance–taught me how to make nice swivels for lindyhop. They are lovely dancers and gifted teachers too. Enjoy!
By the way, I have the exact same shoes that Laura is wearing in this video. Wish my shoes could make me move like her shoes do!
What is one other non-horse related activity you could try this year that might make you not only a more well-rounded person, but better rider?
Do you Tweet and Instagram? Please follow us. And you can check out our Facebook page too!
Dressage: How to make a horse dance
Image source, Lewis Carrier
Image caption,
Lewis Carrier says dressage isn't something "you can just do"
By Sam Gruet
Newsbeat reporter
For some, Olympic dressage is that sport where an athlete sits on a horse and makes it dance. For others, it's a lifetime of training and dedication.
That's the case for Charlotte Dujardin - this week she became Great Britain's most decorated female Olympian, winning bronze in the individual dressage event at Tokyo 2020.
But what does it take to win an Olympic dressage medal? And more importantly... how do you train a horse to dance?
According to international dressage rider Lewis Carrier, "it's not something you can just do".
The 24-year-old has been riding horses since he was six and is hoping to compete for Team GB at the 2024 games in Paris.
"Training a horse to do that takes years of experience," he tells Radio 1 Newsbeat.
"It's like learning to dance. It's technique. It's teaching a horse how to move a certain way and how to use their body in a certain way."
Dujardin bronze sets British record
Adam Peaty: How to think like an Olympic champion
I beat an Olympian... when I was younger
It's one of the reasons the athletes competing in dressage can be older than those competing in other non-equestrian sports.
Like Great Britain's oldest Olympian at the games Carl Hester, who, aged 52, is part of the medal-winning dressage team.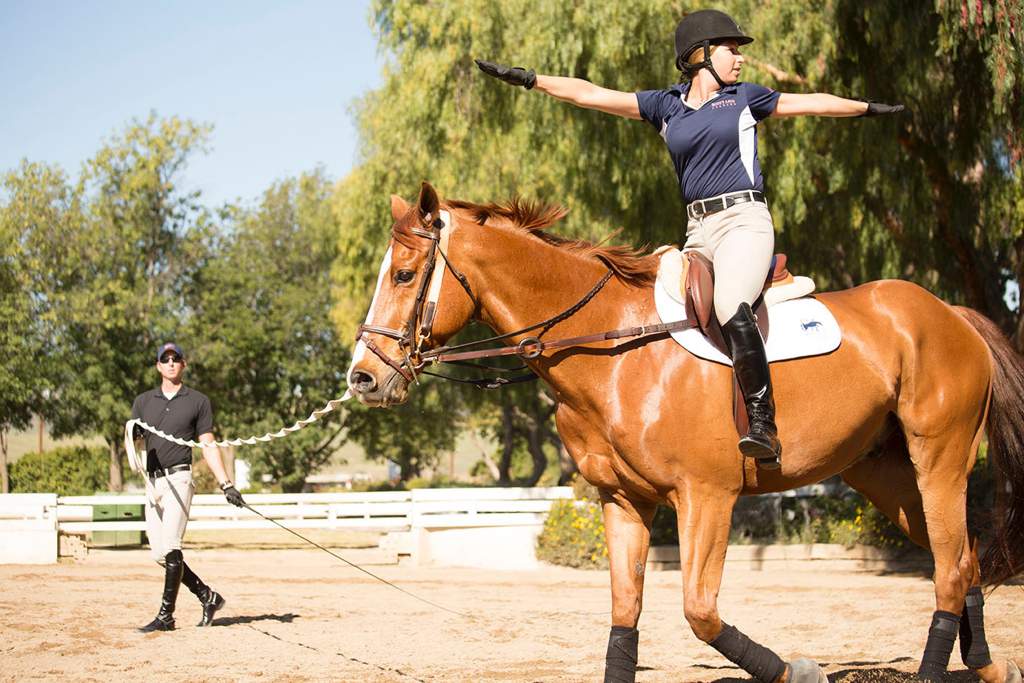 His first Olympics was way back in 1992 in Barcelona.
Image source, Getty Images
Image caption,
Experience pays - Carl Hester's the oldest Olympian at Tokyo 2020 and won a bronze this week
As well as needing years of experience, dressage athletes can also benefit from a bit of Star Wars force, Lewis says.
He likes to imagine dressage like a Jedi power - an invisible force that lets those trained in it control things with their mind.
"It's so much about feel. It's so hard as a trainer to teach someone, it's just something you feel one day and you have it. You have the feel," he says.
Every movement in dressage is triggered by an aide from the rider, Lewis adds.
"These horses have trained with these riders for such a long time. They know exactly what the rider is asking for when they do it. They have to be moving like Olympians. Nothing can look forced, it has to look harmonious between horse and rider."
The rules
Dressage at the Olympics is made up of three tests: qualifying, team and individual
At an Olympic Games, each nation can put forward three teams of three horse and rider combinations
Each rider and horse combination takes it in turn to perform a range of movements, scored by seven judges
Everyone competes in the qualifying round. The top eight teams (each including three riders) make it to the team final
The team final is decided by adding all three scores - giving the top three teams gold, silver and bronze
The top 18 riders from the team final then compete in the individual final
Top athletes like Charlotte Dujardin train with several horses, so animals are ready to take over if needed.
Horses can start competing aged eight and normally carry on until they're 19 or 20, Lewis says.
So do these hard-working horses get their own medals?
Not exactly - but Lewis says if they win they celebrate with lots of sugar cubes and carrots.
Image source, Łukasz Kowalski
Image caption,
Lewis says training a horse to dance is a technique
"It's hard to explain to an animal how good they have done," he says.
"[But] these horses know the riders so well and they know when they've done a good job."
A rule states that horses have to be part-owned by someone from the nation they're representing, but according to Lewis the blood lines are mostly Dutch and German-bred - as that's where dressage is so big.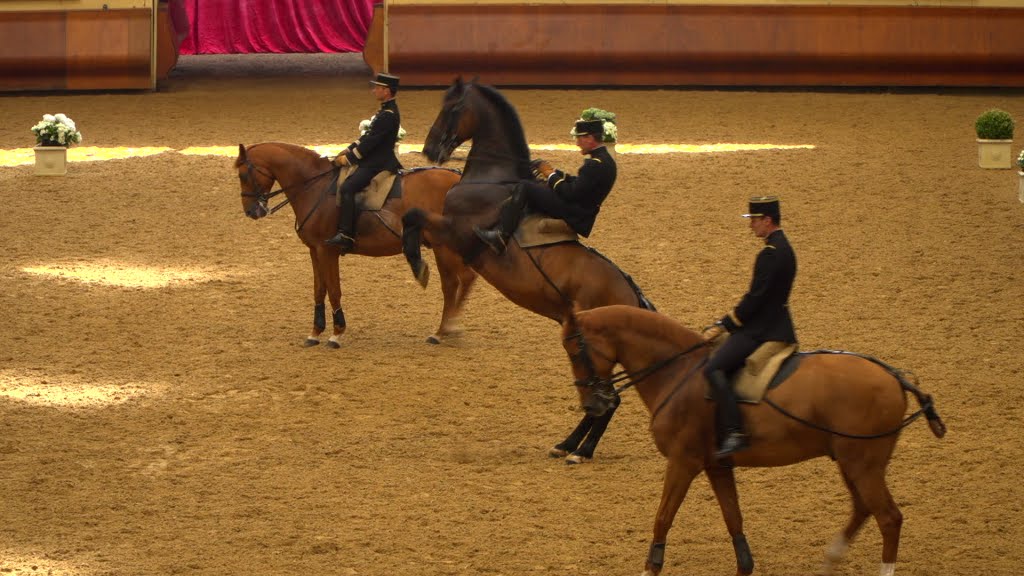 Image source, Getty Images
Image caption,
Lottie Fry (right) won a bronze medal with Charlotte Dujardin and Carl Hester
One of the stand out Team GB stars in dressage at this games has been 25-year-old Lottie Fry, who is technically still a junior.
She was the youngest medal-winning rider in the team final - taking home bronze alongside Carl Hester and Charlotte Dujardin - which Lewis says is "massive."
"For her to be at an Olympic Games at 25 years old, halfway around the world, and to pull off three incredible tests is absolutely huge. You have to have so much calm about you to ride a test like that. It's really impressive."
Follow Newsbeat on Instagram, Facebook, Twitter and YouTube.
Listen to Newsbeat live at 12:45 and 17:45 weekdays - or listen back here.
Dressage | konkoni
First of all, dressage is a horse dance, dressage is considered the most elegant equestrian sport.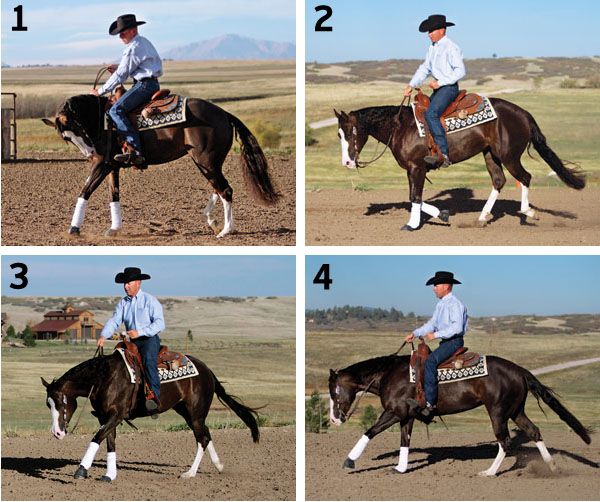 one gait to another, the correct stance, reining back (moving backwards), movements with lateral bends, developed by special training, complex movements (pirouettes, changing legs at a canter in 4-1 pace, passage, piaffe). When performing these exercises, the horse must move, maintaining one or another position of his body, corresponding to the number of the program. In dressage, it is important to have momentum - the desire to move forward, complete obedience to the controls, the actions of which should be almost imperceptible. The general appearance of the horse, its harmony and natural ability for elastic beautiful movements are also evaluated. Dressage competitions are held in a standard arena 60x20m, which has a letter marking of its area.
Dressage is probably the most difficult equestrian sport, it has existed for a very long time, but it only became a sport in the 50s of our century, before it was used as a military discipline for horses.
There is more than one translation of the word dressage, the most popular of them: higher riding school or dressage (according to international standards).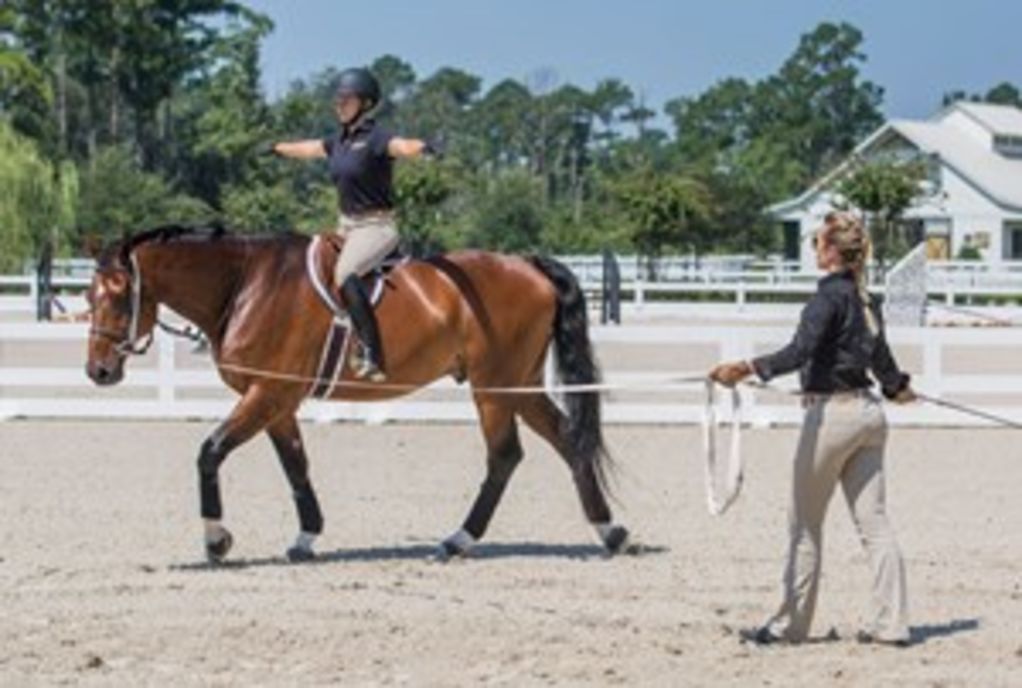 But you must admit it sounds better - a higher riding school, as if for the elite. Whatever it is called, dressage is an art, it is a dance of a horse to the tune of a rider and it is very difficult.
Various, rhythmic movements that change their tempo to the music, which are carried out by the "couple", what is it? Dance! But no, it's dressage! Can you imagine how difficult it is to teach a horse to "dance to the music" with you?
History of dressage
Dressage dates back more than two thousand years, when it was not an equestrian sport. "This" was invented by the ancient Greeks and used for war, it was such a training for a young fighter, but for a horse. With systematic, daily training, she taught the horse to perform various, complex elements that helped in military operations.
Let's say... the simplest thing is not to get into a trot or canter without the rider's command. So the Greeks could keep an even formation, even when they were attacked, such cold-bloodedness caused fear in the eyes of the enemy.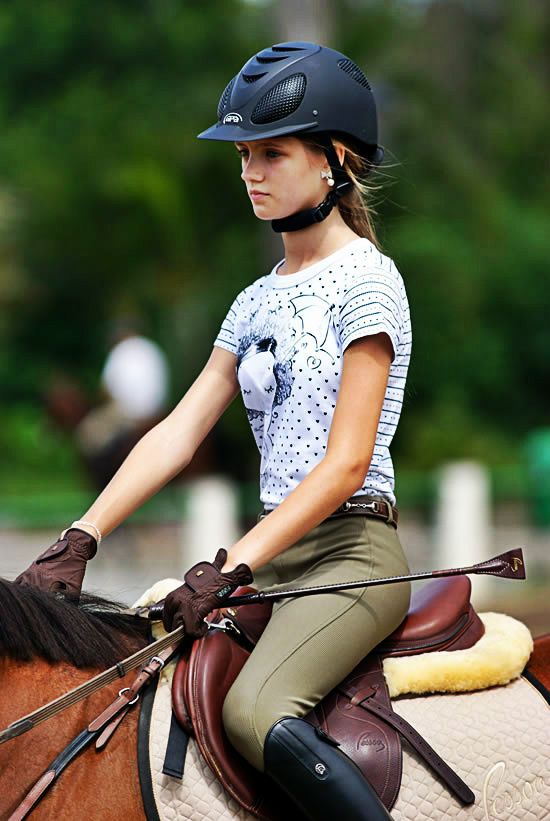 Or from a place to rise to a gallop, if you need to launch a surprise attack or quickly retreat.
A pirouette on a horse made it possible to quickly turn to face the enemy or turn away from something. Levada was used to evade blows. It was possible to easily disperse enemy infantry with a kurbet or jump over the heads of enemies using a capriol. And the piaffe served as a winder for the horse, for a clockwork toy.
Modern dressage competitions
Programs used in dressage can be divided into three groups according to difficulty:
the first is circuits, or, as they are commonly called, rides for young horses and beginner athletes;
the second one is "small" and "1st medium" prizes, and the third one is "2nd medium and "large" prize
It is considered best to participate in dressage with horses of the following breeds:
trakehner
Holstein
Hanoverian
oldenburg
Ukrainian riding
Russian riding
During compulsory programs with established schemes in high-ranking competitions, including the Olympic Games, the rider and the horse must perform various elements of the higher education, in a certain sequence, while demonstrating to the judges the correct stances, leg changes, half passes, passage, gait and more.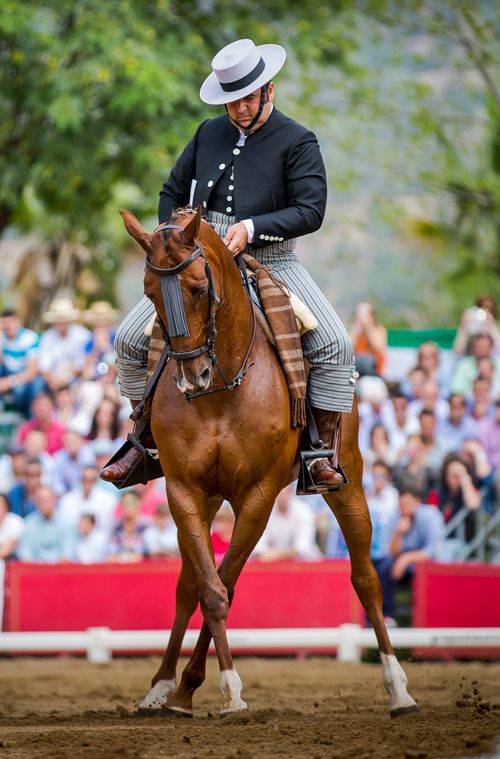 The rider must demonstrate maximum control over the horse with the minimum number of errors. The ability to perform elements in all gaits correctly, using different tempi but maintaining the correct body position. The judges also evaluate the talent for the horse.
There can also be free programs, the so-called "kur", where athletes, accompanied by musical accompaniment, demonstrate in any order the exercises adopted in dressage. These are the most colorful and interesting performances, where much depends on the composition and the music chosen for it.
Vocabulary:
Levada - an element of dressage (higher riding school), when the horse takes off the front legs from the ground, stands on the building and continues to stand for several seconds, while strongly bending the joints of the hind legs.
Courbet - horse jump on hind legs, up and forward. (If in simple words)
Piaffe - rhythmic, high, collected and shortened trot in place.
Capriol is the most difficult element in dressage. It is also called deer jump. Rearing up, the horse pushes off strongly and jumps in front, like a deer, while pulling its hind legs back, and bending its front legs under itself
Penza dancers taught horses to dance tango
Penza dancers taught horses to dance tango | RIA of the Penza region
News Feed
13:39 Self interest History in a box
18:11 Society Who's up for a raise?
11:50 Only with us Penza Scientist Increases Yields with Mustard
14:12 Only with us Advice from an eminent chemist on the use of defecation
13:49 health Interview with otorhinolaryngologist Nadezhda Semyonovna Lobanova
12:15 Society The working hours and telephone numbers of the MREO traffic police unit in the city of Penza have changed
12:43 Self interest Tips for returning and buying furniture
12:37 Society Mayor Viktor Kuvaytsev reminded the heads of Penza communal services about "readiness No.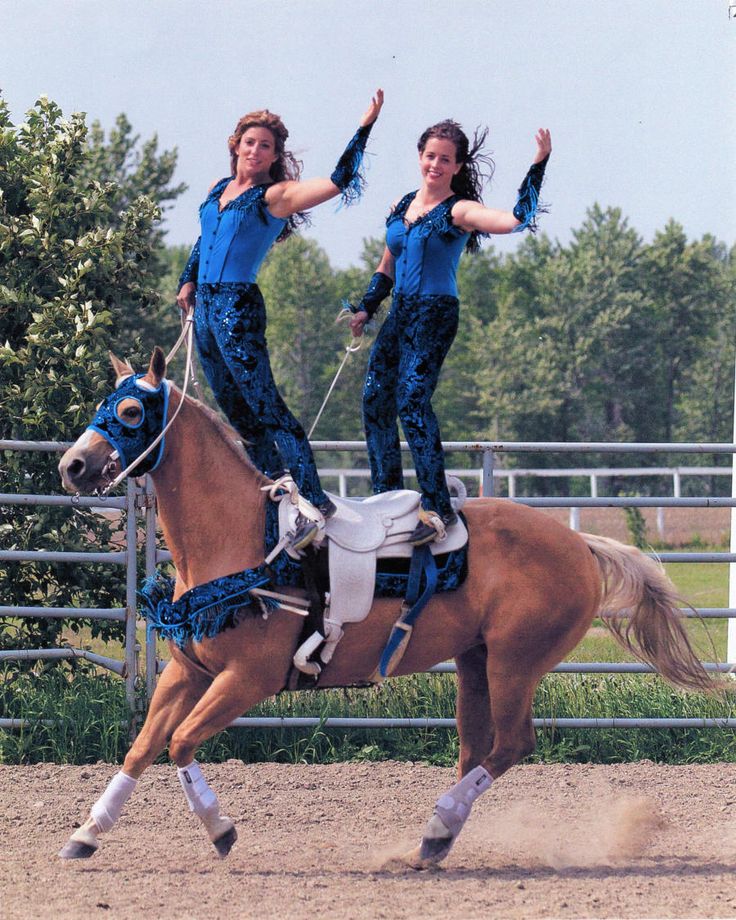 1" for winter cleaning of the city.
16:01 Unquenchable lamp Collection of signatures for the removal of abortions from the CHI system has started in the Penza diocese
15:25 Only with us Vladimir Medvedev, one of the leaders of the club of tourists and travelers "Penza", talks about his travels
14:44 health Otorhinolaryngologist Nadezhda Lobanova gives advice
14:32 Society Penza plans to reduce the time for chemical disarmament
14:17 Society Penza Zoo celebrated its 35th anniversary
16:40 Sports Penza Zenit plans to change the composition in the direction of rejuvenation
19:47 health Tips for the elderly for a comfortable life
19:44 health The first batches of influenza vaccines were delivered to the Penza region
19:38 Society Valery Savelyev told how the deputies of the Penza City Duma help to solve problems
19:03 Society Spassk celebrated the regional holiday Fisherman's Day.
October 06, 2016, 17:45
Views: 1127
Penza dancers taught horses to dance tango
October 06, 2016, RIA of the Penza region.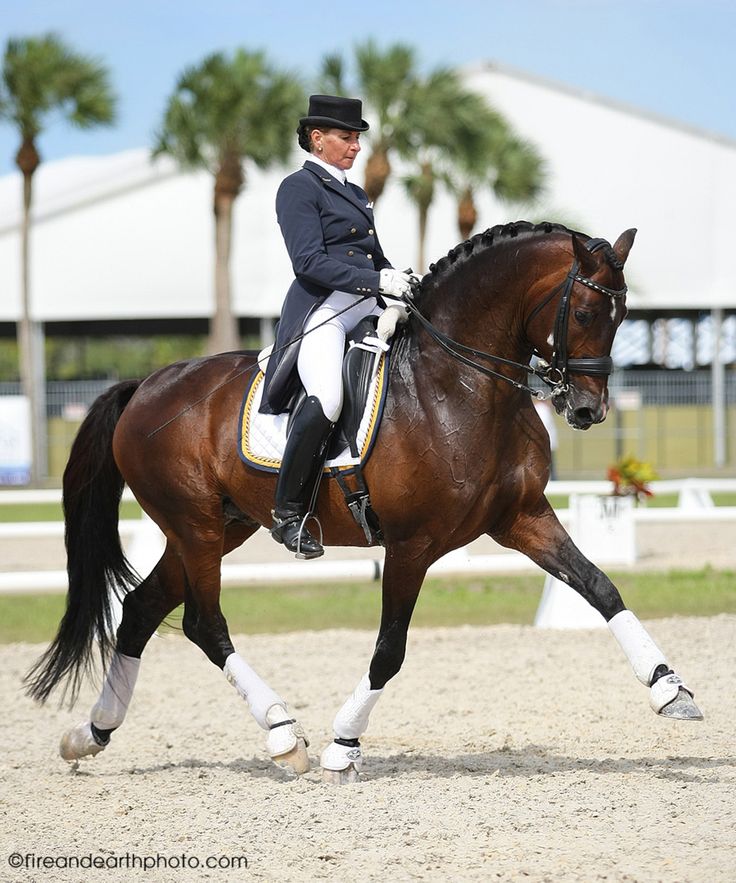 Ask any equestrian what levada is. And they will tell you that this is a fenced area for walking horses. Sometimes they are still trained on it, show jumping competitions are held, where the main task of a rider with a horse is to pass a given route, overcoming established obstacles. But the levada has never been a dance floor, a stage. And here it is.
10/06/2016 RIA of the Penza region. Ask any horse rider what levada is. And they will tell you that this is a fenced area for walking horses. Sometimes they are still trained on it, show jumping competitions are held, where the main task of a rider with a horse is to pass a given route, overcoming established obstacles. But the levada has never been a dance floor, a stage.
And now - it has become.
A video clip has appeared on the Internet: dancers and riders on horseback dance tango in levada to the music. When I saw the video for the first time, I thought that it was filmed somewhere in Spain.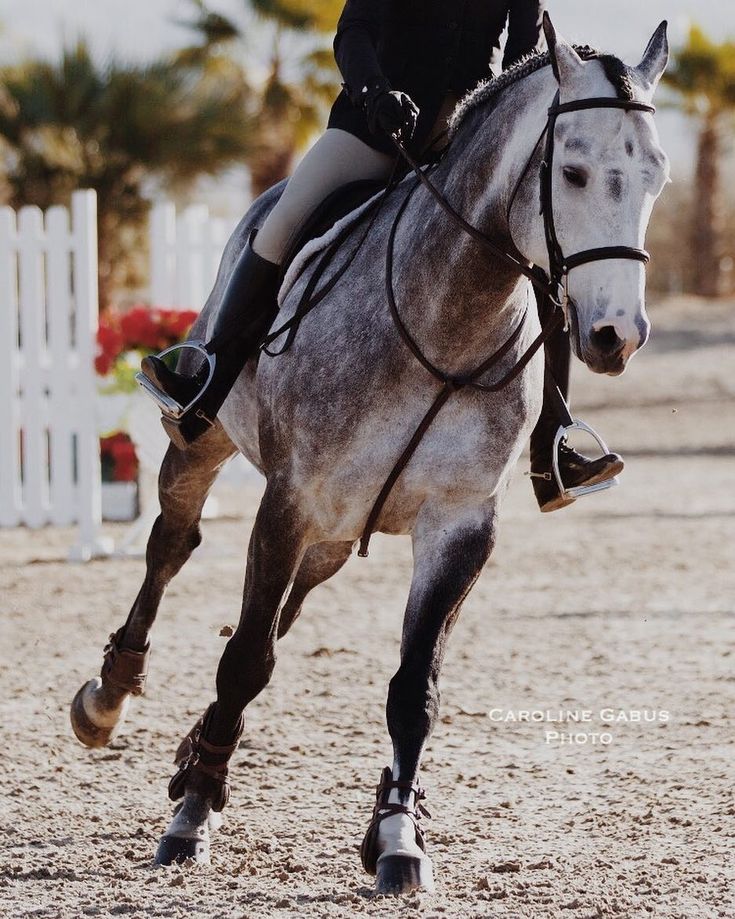 They like to arrange horse shows there. And the girls in Spanish costumes seemed to confirm the guess. Imagine my surprise when I found out that the clip was filmed in our region in the village of Vazerki. This clip has an amazing story.
Stars of Bonya and Rai
Horse Robber and Rapira are known to more than one generation of Penza Cossack cadets. On them, the guys under the guidance of coaches-teachers learned to ride. Calm smart horses patiently endured all the mistakes of young riders. And besides, they learned to amuse the guys with their skills, having mastered the elements of a higher riding school: pirouettes, bows, a Spanish step with a high leg extension. One day Rapier made everyone laugh. During the PE class, the students on the school playground couldn't learn how to march in step. And suddenly the horse under the rider, apparently having seen enough of this "disgrace", without any command, switched to the Spanish step and in such a "solemn march" passed in front of the astonished guys.

Due to the fact that the cadet school moved to a new location, the horses were temporarily left without a stable. And they were handed over for safekeeping to Vazerki. But it's not furniture, not equipment. Living beings need care. And not only in food or cleaning, but also in walks, training. This is what coaches and volunteers are doing now. One of them, Alexander Polyakov, provided the proper conditions for keeping animals in Vazerki, while others maintain their physical condition with regular exercises.
The horses became the main stars of the video, the rest of the "artists" adjusted to them. Therefore, I will tell you about the work of the black Robber (off stage - Boni) and the bay Rapier (in everyday life - Rai) in more detail. Ordinary spectators may not notice, but experts will definitely pay attention to the fact that horses work without a bridle. Usually a bridle is used, a metal snaffle is inserted into the animal's mouth, and a halter presses on the bridge of the nose.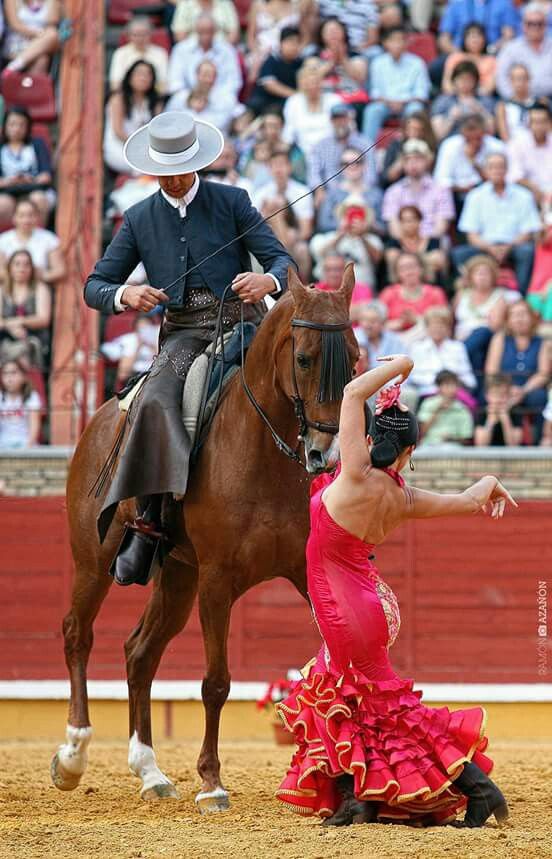 With the help of these devices, the rider makes the horse obey. This causes discomfort to the animal, and even pain. Trainer-teacher Elena Danilushkina and the second rider, volunteer Svetlana Kuzmina, practice a different style of work: only a special collar is put on the horse's neck - cordeo, with which the rider directs its movement. The degree of trust and mutual understanding between riders and horses in this case should be very high. Raya and Bonya have never failed. By the way, they are relatives, Rapier is the daughter of the Rogue. Both are no longer young. A daughter can be compared to a 40-year-old man, and a mother to an 80-year-old. But at their age they are quite mobile, jumpy, artistic. And, according to the girls who starred in the video, horses are very sensitive to praise and love applause.
How did the dancers and horses meet? Why did the result turn out to be "Black Tango"? Let's start with the fact that it existed even before horses "danced" it - staged by choreographer Darina Petrunina on stage.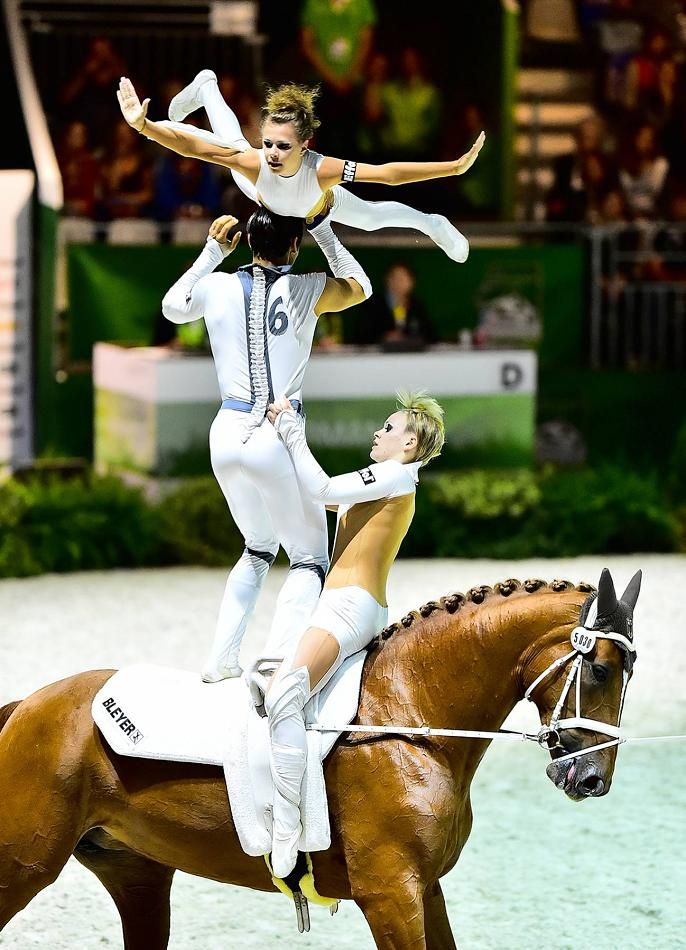 The girls from the creative group "Dream up" danced it in black costumes, and it always evoked emotions in the audience. Svetlana Kuzmina met Darina, who was engaged in both dancing and horseback riding. Gradually, step by step, they came to the decision to make an unusual dance with the participation of horses. "Black tango" in terms of expression, expressiveness, emphasizing the music was the most suitable.
Excitement, work, risk
"We rehearsed for several months without horses," says Darina. Each movement was calculated so that there was enough space on the stage for both the dancers and the animals. In the end, we came to the conclusion that not all the dancers who performed this tango on stage should participate in the performance (there were 12 of us), but only three.
- At that time, horses were training, - Svetlana Kuzmina enters the conversation. — We marked out the levada, forced the horses to remember which element they needed to perform in one place or another on the site.

- Remember? Is it possible? I wonder.
- Of course. They are very smart animals! Elena Danilushkina exclaims.
- When they feel they are being looked at, admired, praised, they try their best. Of course, not everything worked out right away. At first, Raya categorically refused to jump over an obstacle covered with a scarlet cloth. We replaced the cloak with ribbons, she sniffed them, chewed them, tasted them with her hoof. Then, making sure that they were not dangerous, she began to jump. So it came to the scarlet cloak ...
But the dancers Darina Petrunina, Tatyana Koblyakova and Evgenia Grigorkina also had to overcome themselves in order not to be afraid of close proximity to horses. Yes, and dancing on the ground, and not on a wooden stage, also required skill.
- The most terrible moment for us is the jump of a horse through a raincoat, - says Darina. — The obstacle was high enough. We shielded the side posts and stood with our backs to the horse. They didn't see Raya run away, only heard the earth tremble under her hooves.
And then an air whirlwind swept past us. And so several duplicates. It was excitement, and very painstaking hard work, and risk, of course.
It was with this jump and the candle that the participants started filming the video. That is, from the most difficult moments, while the horses were still fresh, not tired. Raya made all attempts filigree. This was important, because the width of the usual obstacle for her is almost four times greater than when shooting a clip. On command, Bonya dutifully made a candle - she reared up. The four-legged performers did not disappoint in lighter elements either. The girls dancers performed their part of the dance flawlessly. Filming lasted three hours. All participants were tired to exhaustion. They bowed to the last bow already exhausted. But it was the crowning achievement of many months of preparation.
And now the fate of "Black Tango" was in the hands of
videographer Elena Kulikova.
- I understood what kind of work I had to do - to assemble a single dance from many episodes shot at random.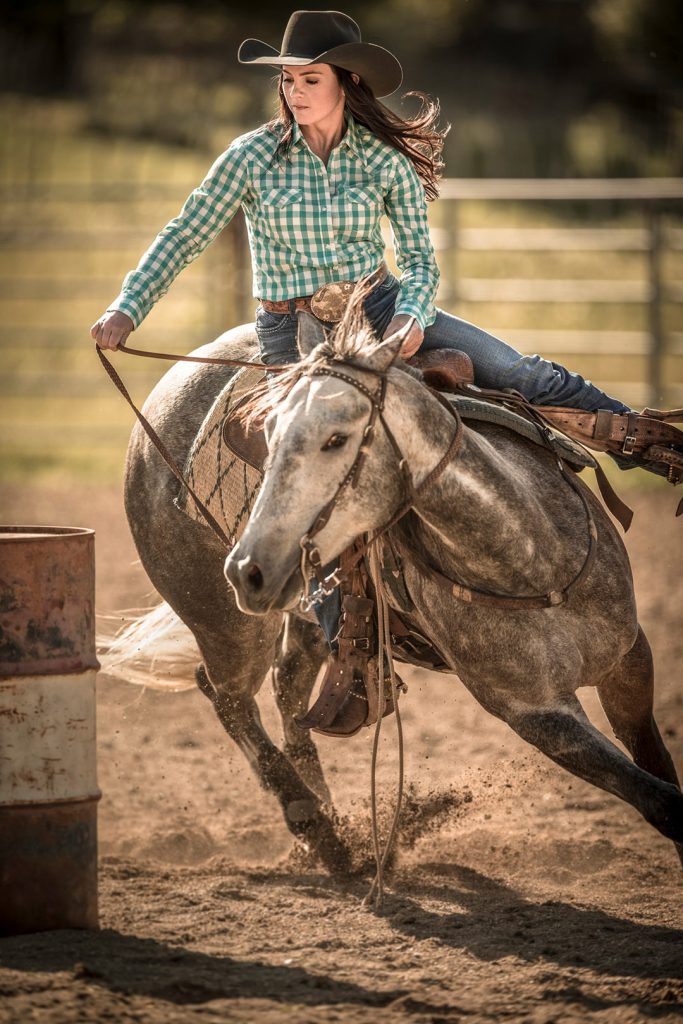 It was necessary to combine musical accents with the most expressive elements performed by horses," says Elena. - I shot dancers before, for me it was already familiar material. This was my first time working with animals. The most difficult thing for me was not shooting a jump or a candle, but editing a turn (so that the horses were head to head) and the so-called reining in (when after four steps forward they were asked to do four back). I had to tinker so that these elements were shown cleanly, the "actresses" moved in step.
The videographer admitted that she took on the work on the clip only by inspiration, in order to convey the mood of all the participants in it. It took a whole month to install. The premiere has taken place!
Ludmila Kharlova.
You will be interested
Media news2
Read also
Penza Scientist Increases Yields with Mustard
October 20, 2016
Advice from an eminent chemist on the use of defecation
October 14, 2016
Vladimir Medvedev, one of the leaders of the club of tourists and travelers "Penza", talks about his travels
September 29, 2016
District news
16:01 Lopatinsky district "Everything to win"
15:51 Lopatinsky district Folk song - the connecting thread of generations
15:13 Lopatinsky district Large-scale action
15:10 Lopatinsky district Prevent fire
15:05 Lopatinsky district autumn fair
14:35 Lopatinsky district Let's keep our soldiers warm!
Media news2
The regional news agency of the Penza region is perhaps the only source of news that publishes notes covering not only Penza, but also the regions.
Thus, we present a complete picture of the region.
The RIA PO website publishes not only news from the Penza region, but also analytical articles, interviews on topical issues, reviews and photo reports.
Every day on weekdays we offer readers a digest of events that took place in the Sursky region over the past day.
News feed of the Penza region reveals the life of the region in the sphere of economy, society, sports, culture, education, agriculture, housing and communal services, healthcare and medicine. In addition, information about upcoming events, concerts and sporting events is published on our pages.
At the same time, RIA of the Penza Region publishes news on the investment policy of the region, incidents, crime, accidents and road accidents.
Every day RIA PO publishes on-line current and latest news from Penza and regions of the Penza region. Readers can learn about current events in Penza, Bashmakovsky, Bekovsky, Bessonovsky, Vadinsky, Zemetchinsky, Spassky, Issinsky, Gorodishchensky, Nikolsky, Kamensky, Kuznetsky, Nizhnelomovsky, Narovchatsky, Lopatinsky, Shemysheysky, Kameshkirsky, Tamalinsky, Pachelmsky, Belinsky, Mokshansky, Neverkinsky, Serdobsky, Luninsky, Maloserdobinsky, Kolyshleysky and Sosnovoborsky districts.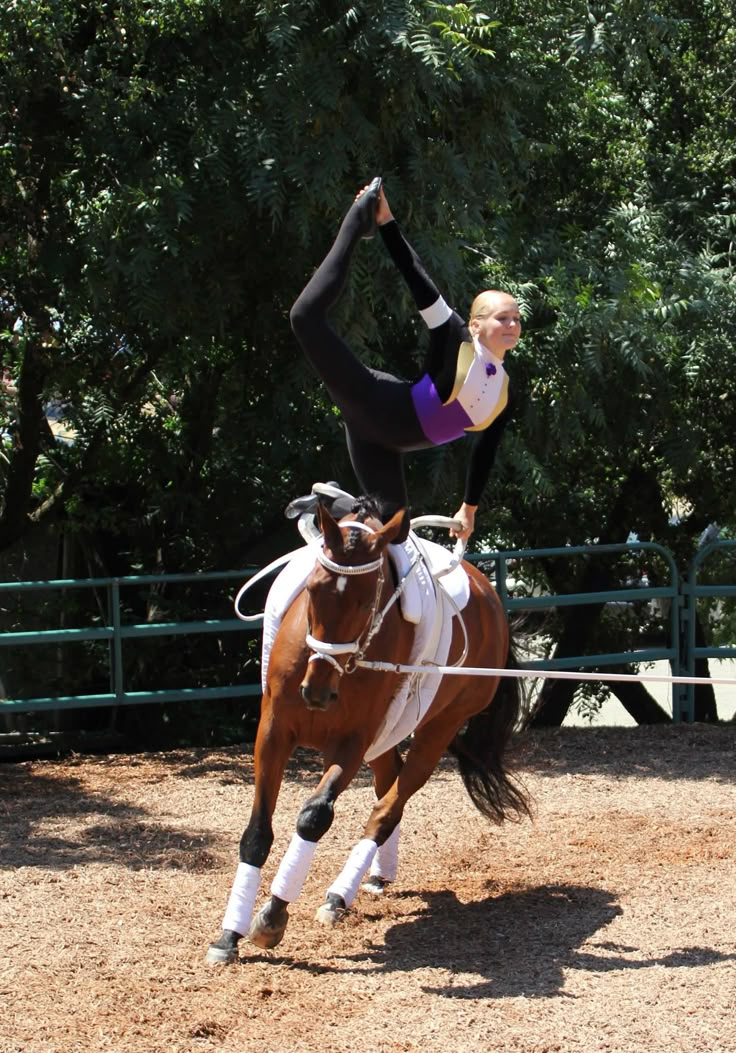 News of Penza and the Penza region - here are collected the latest and most important publications about what is happening in the city today: cultural, sports events, current innovations in housing and communal services and construction, accidents, emergencies, accidents, accidents, criminal chronicle.
We also do not disregard the achievements of fellow countrymen: athletes, representatives of culture, science and education.
On the pages of the RIA of the Penza region, not only photographs from past events, but also videos and infographics are promptly published.
In addition, readers are periodically offered tests for knowledge of the Sursky region.
News of Penza and the Penza region today is about a hundred daily publications about what is currently relevant for the inhabitants of the regional center and the region.
On the pages of RIA PO monthly materials are published about the coming into force laws that will affect the inhabitants of our region.