How to do pop dance moves
Popping Dance Moves - How To Pop And Lock Dance For Beginners
In this popping dance video mini-series you will learn the most essential moves and techniques you need to get started with. Pop and lock dance style is characterized by quickly contracting and relaxing various muscle groups to create a very sharp movement. Below you will learn forearms hits/popping, chest pop, and Dubstep dance basics. Please check out the full course if you want to learn more moves.
Video 1: Popping dance basics – Forearm hits
In this video you will learn how to create a "hit" or "pop" the forearm. While you can pop any part of the body the forearm is a great one to start with. El Tiro provides a great drill that helps you find your forearm popping muscles. Enjoy:

Want more? Get the full Course:
The Ultimate Popping Dance Course (Beginner to Advanced)
Learn how to dance popping and locking with step by step video lessons.
You will learn hits/popping, waving, robotics, gliding, vibrating, slow motion effects and more. Become the freestyler you always wanted to be and impress your friends with your dance moves. Includes 3+ hours of video lessons. You can download it instantly or stream it online here.
Learn more & Buy it here (Click here)
---
Video 2: Chest Pop
In this second pop and lock dance lesson you will learn how to do a chest pop. The chest pop is really cool because it can create such a big effect in your popping. You will learn the technique needed to do a chest pop and also get drills to practice it.

Video 3: Dubstep dance basics
Dubstep dance is actually popping dancing to dubstep music! In this lesson you will learn how to incorporate "dime stops" and "hits" when you dance to dubstep dance music.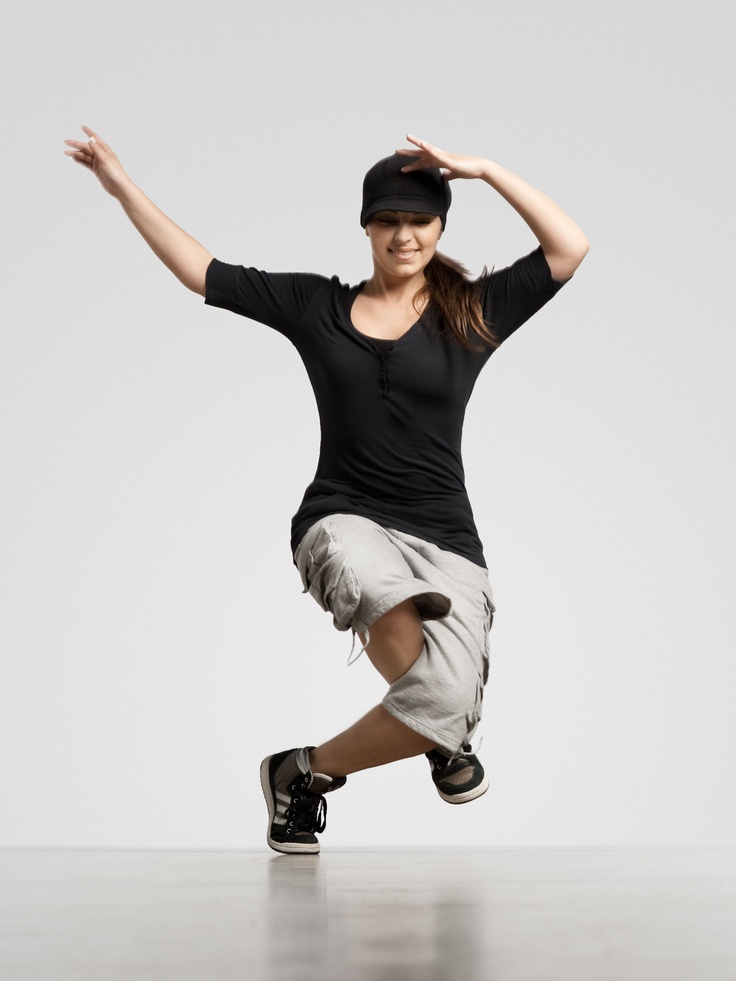 The instructor also gives you specific pattern to follow your moves, but at the end you can play with it to make it your own.

Want more? Get the full Course:
The Ultimate Popping Dance Course (Beginner to Advanced)
Learn how to dance popping and locking with step by step video lessons. You will learn hits/popping, waving, robotics, gliding, vibrating, slow motion effects and more. Become the freestyler you always wanted to be and impress your friends with your dance moves. Includes 3+ hours of video lessons. You can download it instantly or stream it online here.
Learn more & Buy it here (Click here)
---
Hip Hop dance moves for beginners
How to dance at a club for men and women
How to Breakdance for beginners
10 Basic Dance Moves Anyone Can Learn
Do you ever watch someone dance and wonder how they come up with moves so easily?
Great dancers often master a specific set of moves that they can fall back on again and again.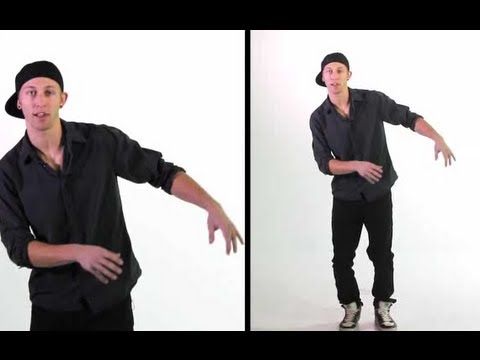 Read on for 10 basic dance moves you can learn in minutes and use every time you wanna dance.
P.S. You can learn all of these moves for FREE on STEEZY Studio! No cc required. 😉
‍
1. The Two-Step
‍
When I first started dancing at parties, the Two-Step was the first move that truly came naturally to me.
It really is as simple as stepping from side to side to the beat!
If you're looking for something foolproof that allows you to just groove and enjoy the music...
Boom. Here it is.
2. The Monestary
This move was born in a club called Monestary out in St. Louis!

It's built on a Two-Step, so if you took that class, you've already got a foundation for the footwork.

But rather than bringing your feet together, you'll tap them to the front with your knee and foot turned inward.

Then, as you tap the feet, you'll move your arms and shoulders in a circular movement.
‍
3. Booty Pop (Side To Side)
Like the Woah, this sexy move is super TikTok-friendly – but with more feminine energy.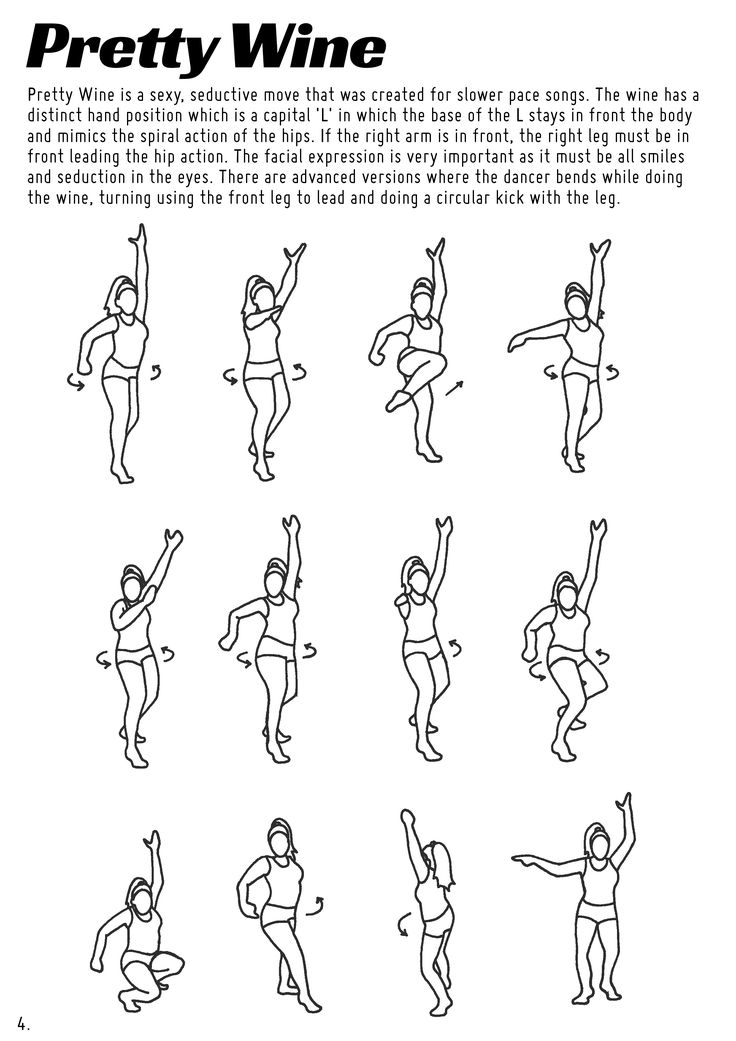 To do a booty pop to the side, you're gonna bend your knees, put your hands on one knee, and then bring the other leg from bent to straight while turning your knee inward.
If you're a long-haired baddie, be sure to keep all your hair on one side so it doesn't flop in your face as you pop!

‍
‍Read this article on How To Dance Sexy to get more tips on pulling off moves like this one!
‍
‍
4. The Billy Bounce
Surprise – this club-ready move is built on… a bounce!

But what makes it unique is that your knees will come inward on each bounce rather than just up and down.

Once you've got the funky lil knee bounce down, you'll add in an upward kick on each side.
The best thing about this move is that while the footwork takes a few minutes to learn, you don't necessarily need to add an arm movement to make it look cool.

Just keep your arms front and center.
‍
5. The Woah
Even if you're not actively involved in the dance community, you've probably seen people hitting the Woah – on TikTok, Reels... all over your newsfeed!
Whether you wanna make a viral video of your own, or you're just looking for a fun, basic dance move to pull out at the clerb, this one is too good not to learn.
Since the locking arm motion is so sharp and pronounced, use the Woah to accent the heaviest bass beats in your favorite songs.
‍
6. The Dougie
Yes, the Dougie is a real dance move!
Like the Two-Step, you'll be shifting your weight from side to side, but this time, adding some shoulder movements and a lil more attitude.
Try this one out to some songs other than the one that made it famous – you'll find it works with any hype beat.
‍
‍
7. Scoop Arm Into Hip Sway
Sooo this one is more of combo than a move, but it only takes a few minutes to learn and it works with any fun sassy song…

So it deserves to be here, ok?!

For this move, you're gonna scoop your arm across your chest, then bring it over your head, and finally point it in front of your chest.
Once you point the arm in front of you, you'll sway your hips from side to side and groove it out.
‍
8. The Bust Down
The Bust Down was popularized by LA rapper, Blueface, in his 2019 club jam "Thotiana".
You're gonna grab your belt, put one arm in the air, and allow your body to dip with the beat.
‍Note: Licking your eyebrows like Blueface is fun, but not required. 😛
9. The Biz Markie
The Biz Markie is an old school party dance inspired by, you guessed it, rapper Biz Markie!
It rose to popularity in the 90s, when Biz Markie himself began performing it on stage.
As you practice it, remember to allow your shoulders to bounce – the bounce is what gives this move its cool, laidback flavor.
‍Wanna learn more about classic Hip Hop moves? Read this: How To Dance Hip Hop for Beginners
10. The Humpty
For this bouncy move, you're gonna circle your hips to one side as your bend your knees.
Then, you'll jump and cross your legs, allowing your feet to tap the floor briefly before you jump back to your original legs apart position.

Once you've got that down, you can complete the move by adding in a windmill motion with your arms.

The leg cross in this move makes it perfect for any Hip Hop song that features a double bass (aka that BOOM BOOM sound that you hear in songs like "Lip Gloss" by Lil Mama)
‍
We hope you enjoyed learning some of our favorite basic dance moves.
Of course, this list is just a start!
In addition to the 10 moves on this list, STEEZY Studio has 100+ other FREE beginner classes where you can learn step-by-step from the world's best teachers.
What To Read Next:
30-Minute Dance Workouts That'll Trick You Into Becoming A Better Dancer
How To Learn Popping
How To Start Dancing Hip Hop For Beginners
How To Learn Dance At Home
private kindergarten "Cubic Rubik"
Pop Dance Studio "Kubik Rubik"
(for children from 3 to 16 years old)
Pacific dances are not just memorized movements, but a small theater production .
What does the class include?
modern story dances
folk dances
dances of the peoples of the world.
elements of hip-hop, funk, classical ballet or jazz dance
What does variety dancing give?
improve posture and gait;
develop a sense of rhythm;
act as a kind of psychological relaxation;
develop plasticity, flexibility, and acting skills.
The choreographic productions contain different styles, thanks to which modern variety dances are of interest to children and adolescents.
In the classroom, children learn to control their bodies, being filled with positive energy in the dance. The creative process gives them an excellent physical and psychological release.
Children study choreographic elements, they develop: musicality, sense of rhythm, coordination, correct posture, ability to control their own body, communicate, work in a team.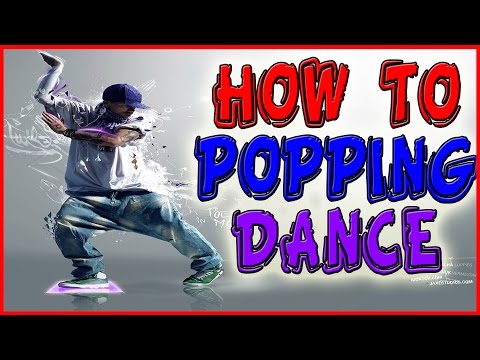 About us: Variety dance studio "Rubik's Cube" is a repeated participant and winner of the annual All-Russian competition "Rainbow of Dance", the beauty contest "Miss Academy", and other republican and all-Russian competitions!
Venue: st. N. Smirnova, 7 (City Center)
Schedule:
Senior School group (11-16) - Tue, Thu 16.00
School group (7-10) - Tue, Thu - 17.00
5-4) - Tue, Thu - 17.50-18.30
Preschoolers (5-7) - Tue, Thu - 18.30
Tel. for the record: 22-89-10
HIP-HOP
What do classes give?
Creative potential. The main criterion for dancers of this style is the ability to listen to music and completely surrender to its rhythm;
Improvisation.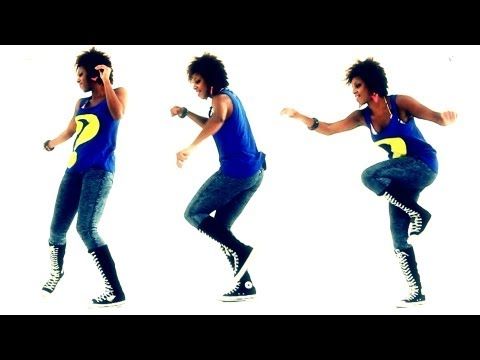 Unlike other types of hip-hop, there are no special, memorized movements that, in general, make up the composition. That is why every dancer who respects street style knows how to come up with moves on the go that are in harmony with the music;
Strengthen muscles, increase body endurance and improve movement coordination. Everything is very simple, everyone who discovers this style of dance is forced to constantly improve, hone new movements, bringing them to the ideal and thereby constantly work on their body;
Improvement of plasticity and posture. Of course, now we can say that hip-hop at first glance seems to be a very rough dance. But, this statement will not be entirely fair, because it is a large number of elements borrowed from various styles that allow the dancer to constantly train his muscles, increase their elasticity and make such pirouettes that even acrobatic adherents can envy.
Schedule:
School group (11 - 16 years old) - Tue, Thu - 17.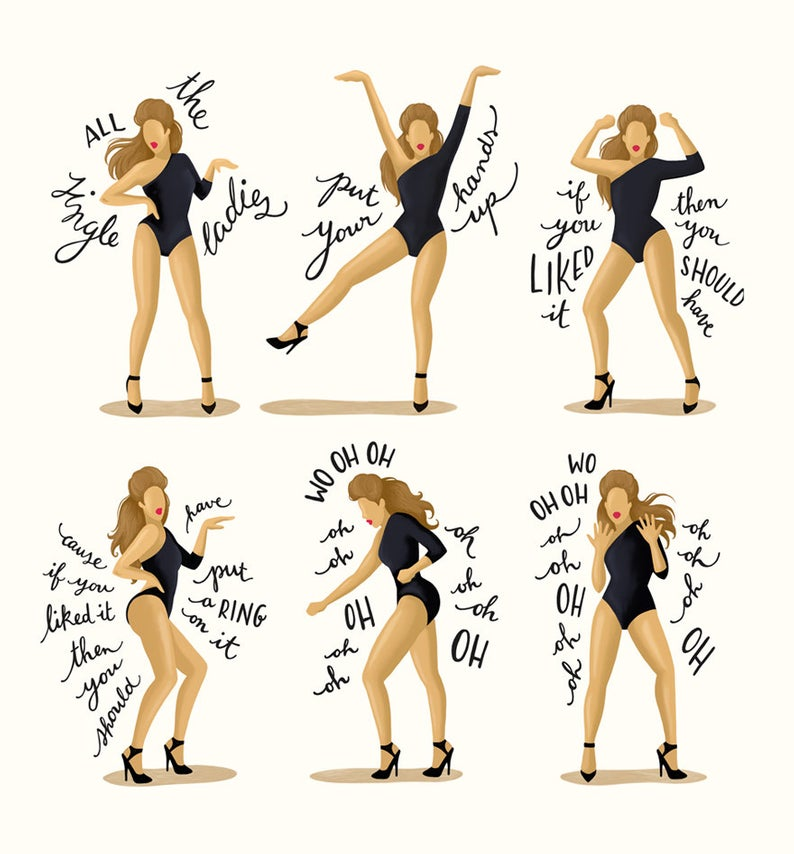 00
Preschool group (4-7 years old) - Tue, Thu - 18.00
Venue: st. N. Smirnova, 7
Tel. for the record: 22-89-10
Street (modern) dances
Street dances (modern dances) or Street Dance - a popular club direction, belongs to Hip-hop culture.
Street dance technique includes elements of R'n'B, Disco, Funk. Also used in Street Dance are Pop-Locking, Electric Boogie, etc.
A distinctive feature of Street Dance is that in this style of dance the first place is taken by the dancer's self-expression, everything that he says about himself in the dance, as well as the possession of certain trick skills that only complement the dance.
What does street dancing give?
contribute to the development of excellent physical fitness, coordination of movements and a sense of rhythm.
will help you master your body perfectly, get the right posture, develop the respiratory system.
will help you find your own, individual dance style.
Location: st. Smirnova, 7 (Center of the city)
Schedule:
School group (11-16 years old) - Tue, Thu - 16.00
School group (11-16 years old) - Tue, Thu - 17.00
Preschool group ( 4-7 years old) - Tue, Thu - 18.00
Venue: st. N. Smirnova, 7
Tel. for the record: 22-89-10
Zumba
Zumba is a set of exercises based on the ballet steps of classical dance. These exercises will bring your body into perfect condition. Zumba is a good alternative to going to the gym. With regular practice, you can quickly achieve results.
What does Zumba do?
will improve your flexibility;
will give ease to your movements;
improve posture, gait and coordination;
will bring the muscles of the abdominals and legs into excellent shape;
will make your body toned, elastic and at the same time very feminine;
You don't need any special training to get started.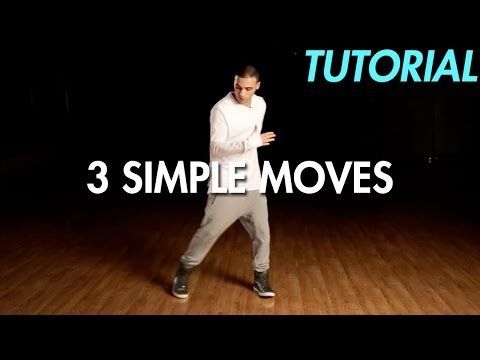 All you need is your desire to most harmoniously develop the abilities of your body and learn how to dance. The result will please you!
We are waiting for you at the address: N. Smirnov St., 7
Mon, Wed - 19.40
Phone for inquiries: 22-89-10
for information: 22-89-10 (N. Smirnova, 7)
Peculiarities of children's variety dances - Dance competitions. MARX
The choreography covers a huge number of dance styles and trends. But children's pop dance is a very special kind of stage art. Childish spontaneity and natural ease of movement give dance numbers an incredible charm.
And if a young dancer also possesses artistry, fate itself has a way to the stage. Even if over the years the child does not want to choose the path of a professional dancer, the stage experience he has received will become guiding in most life situations.
Pluses and minuses of children's pop dances
Modern dance stage was formed on the best achievements of choreography of the past decades.
Today, dance is no longer just rhythmic movements to music, but much more - a performance, a mini-performance with its own plot, direction and decoration.
The participation of children in such productions is a unique opportunity for spiritual and aesthetic development through understanding the artistic and creative process. Thanks to rehearsals and performances, the child receives a lot of useful skills and develops physically.
Each year of variety dancing brings children new knowledge, skills and experience:
skills of coordinating rhythmic movements to music;
concepts about the basics of choreography and its style directions;
mastering stage images, artistic expressiveness and acting skills;
confident behavior on stage;
mastery of dance techniques, elements of pantomime, acrobatics, tap dancing;
the ability to work in a team and coordinate their actions with it;
development of creativity and initiative.
And what is important, children who practice variety dances are distinguished by special grace, flexibility, posture and harmonious movements.
Children's variety dance requires dedication
On the other hand, children's variety dance classes are a lot of work, full-fledged physical activity that requires endurance, perseverance and determination from the child.
Dance rehearsals take not only a lot of energy, but also time. And for school-age children, this is a double burden from combining study and doing homework with rehearsals in the dance hall. To do everything, the child must be very disciplined and responsible.
And parents, sending their child to a dance school, do not always realize what problems they will have to face.
Often, in order to organize a child's dancing activity, parents have to take a young dancer to classes and home, spend time and money on purchasing training suits, and support their child during performances on weekends.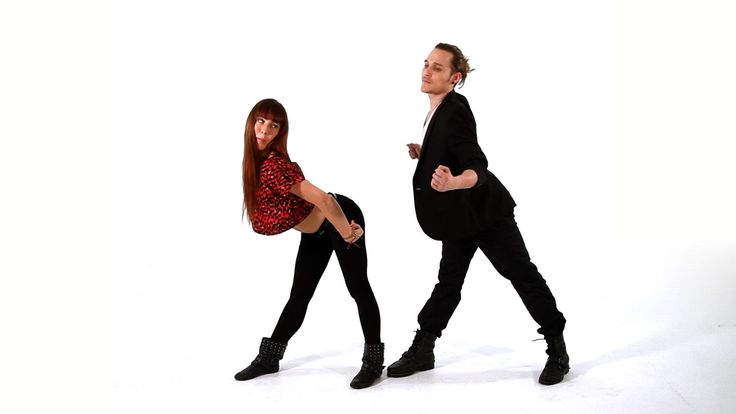 The benefits of children's variety dancing
Some parents are not eager to see their children as dancers and are not sure that they need to attend variety dancing classes. To decide on this issue, you should pay attention to how the child behaves when he hears music and how he reacts to rhythmic sounds.
Activity, energy and lively emotionality when sounding fast melodies are clear signs of a child's artistic disposition and ability to dance. You can also ask the baby himself if he likes dance moves.
Even if there are any doubts, they will be dispelled instantly, one has only to see your child on stage. And over time, the understanding will come that pop dancing classes bring up moral and volitional qualities in children, contribute to the formation and development of their personality.
Dancing from childhood disciplines, promotes the development of social skills and diligence, provides excellent physical fitness and improves the child's adaptive abilities.