How to pick your first dance song
Tips for Picking a First Dance Song
Choosing a first dance song seems like it should be one of the easiest wedding-planning decisions. But once couples realize how many great options are out there, the pressure can start to mount. After all, whichever song you pick will be the one that you define as "yours" for the rest of your lives together. 
But don't worry! With the help of real brides, we've compiled a few guidelines to ensure that your tune is worth replaying in 50 years. 
1. Find A Common Musical Interest
Sometimes, opposites really do attract, so it's possible that you and your fiancé don't share the same taste in music. Narrow down the selection by focusing on one genre you both do like.
Jenna Guarneri began her search for the perfect wedding song by identifying a shared interest with her then-fiancé — country music. After listening to various country albums, she heard a Lady Antebellum duet ("When You Got a Good Thing") on the radio that encompassed everything she had been searching for.
"I played it for my husband afterward, and he had never heard of it either," says Guarneri. "He loved it just as much as I did and said that it was definitely 'the one!'"

Jenna and her husband bonded over their love of country music by sharing their first dance  as husband and wife to Lady Antebellum's "When You Got a Good Thing."
Photo courtesy of Jenna Guarneri
Worried that the song you're thinking of using isn't typically associated with weddings? You're not alone. Carolyn DeWitt and her husband were initially skeptical about whether Diana Krall's jazz tunes would work for a first dance (she's their favorite artist). Then, they found a Tony Bennett collaboration she had done that fit all of their wedding-song needs. "Using the Internet is a great way to find more obscure songs and artist collaborations when the band or artist's standard music isn't a good fit," says DeWitt.
"Diana Krall and her music was the soundtrack to our courtship.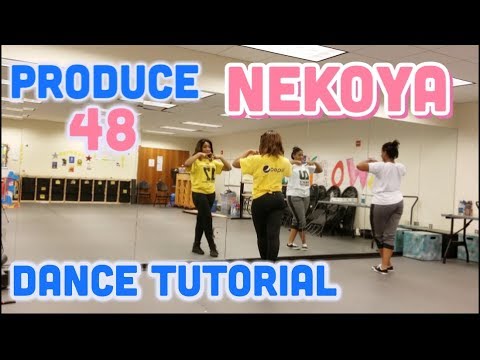 Finding a song of hers that was so optimistic for a wedding dance was just the perfect choice."

A romantic first dance moment between Carolyn and her husband. 
Photo courtesy of Carolyn Dewitt
2. Look For Lyrics That Speak To Your Relationship Together
Finding a set of lyrics that tell your story is the difference between a sweet love song and your love song. Were you friends before you started dating? Did you spend a long time struggling with a long-distance relationship? Did you meet each other later in life with kids and a previous marriage already under your belt? Whatever your story is, there's a song that speaks to it from both ends of the spectrum. 
Emily Kleck chose UB40's rendition of "Can't Help Falling in Love" to commemorate the unexpected turns that led to her marriage. "Our first date after we met was a little rocky," she says. "And we just joked and gave each other crap the entire time."
You see, Kleck had planned to take a job in another part of Oregon, so she wasn't expecting anything more than a fling with her now-husband, Jared.
Obviously, things panned out a little differently than she expected (for the better!). They found a way to make their long-distance relationship work, and after a year-and-a-half of happily dating, Jared proposed. 
"I think a lot of people were surprised, thinking it was too soon ('fools rush in...') but we are so happy," says Kleck. "When I heard 'Can't Help Falling in Love,' I teared up and immediately thought, this is our song."

Jared and Emily Kleck were starry-eyed as they danced to UB40's "Can't Help Falling in Love."
Photo Credit: Mike Sidney Photography
Laura Anderson, whose happily-ever-after also caught her by surprise, chose Adele's "Make You Feel My Love" to represent her journey with her husband. Having turned him down a total of 11 times before agreeing to their first date, they found humor and nostalgia in the line 'I know you haven't made your mind up yet.'
"[The song] is a little nod to us," says Anderson.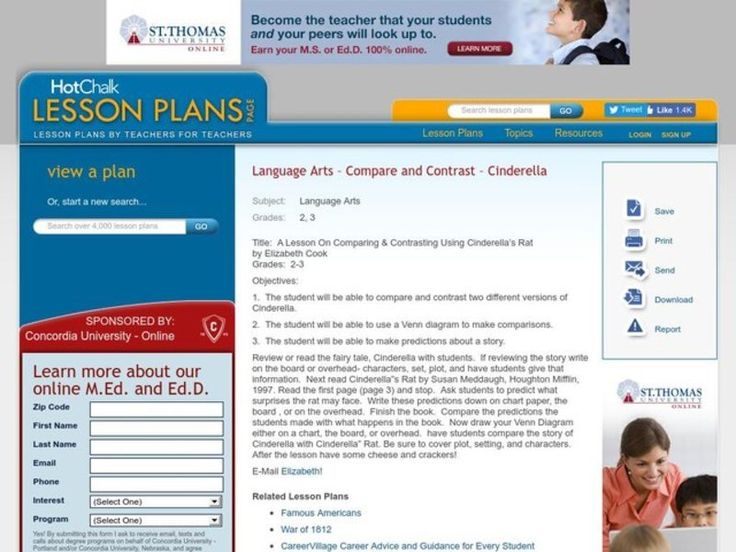 "Who we were when we first met, what we are now, and what we promise to be."
3. Pick a Beat You Can Dance To
You don't need to hire a choreographer or ballroom dance instructor, but you do need to make sure you feel comfortable dancing to the song you chose. If you have your heart set on certain lyrics but wish the song had a different rhythm, ask your band or DJ if they can prepare a customized rendition of the song for your wedding.
Yolanda Muckle first heard the song "Truly Madly Deeply" by Savage Garden during her engagement. Once she heard the words, she knew it would be perfect. Luckily, her husband Craig agreed. "It was definitely the right choice," he says. "We planned to dance a rumba and simply asked the band to play it slightly faster than it was recorded so the dance wouldn't be too hard to perform."

Craig and Yolanda Muckle danced a rumba to Savage Garden's "Truly Madly Deeply." 
Photo courtesy of Craig and Yolanda Muckle
Karol Markowicz can relate to the Muckles' beat conundrum.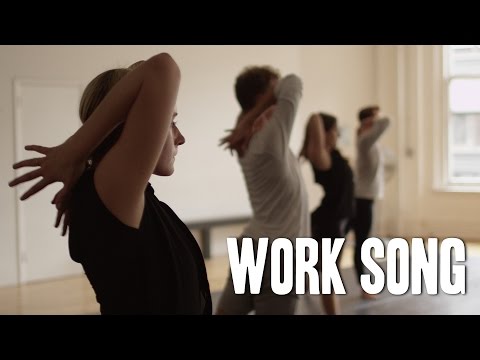 She originally asked a talented friend to recreate Buju Banton's "Love Sponge," a song that was special to her and her husband, before switching to "First Day of My Life" by Bright Eyes at the last minute. She and her husband had a change of heart after "testing" the new song, as well as two others, on the night before their wedding. The pair had taken one dance class which, ironically, was the cause of their difficulty.
"While we had always been able to hold and sway with the best of them, we suddenly found ourselves concentrating on some kind of box step with a dip at the end," Markowicz explains. "We gave up on that and went back to just being us, two people who have danced together a million times over their 11 years of friendship and knew how to do it. No box step necessary, but maybe we'll keep the dip."

Karol and her husband shared their first dance to "First Day of My Life" by Bright Eyes.
Photo courtesy of Karol Markowicz
4. Don't Be Afraid To Be Unconventional
We love a sweet old-fashioned slow dance, but if shuffling along to the likes of Celine Dion just isn't your style, then choose something a little more upbeat, like bride Emily Worden did.
 This is a great opportunity to express yourself and your relationship with the love of your life.
"Neither one of us wanted to stand in the middle of the dance floor while people stared at us for three to four minutes," says Worden. "So we thought, 'Let's choose a really cheesy song for the opening number, play it for 30 or 40 seconds so people think we're really serious, then break into our master mix.'" Watch Emily's daring first dance with her husband: 
Deciding whether to go the traditional or funky route all depends on what you feel connected to as a couple. Bridal designer Liz Fields opted out of a classic first dance song at her wedding because it would have seemed "forced and insincere." Instead, the couple chose "I'd Rather Be With You" by Bootsy Collins. "We really wanted our wedding to feel 'real,' and our first dance song's beat, lyrics and personality matched us and made us feel like ourselves," she says.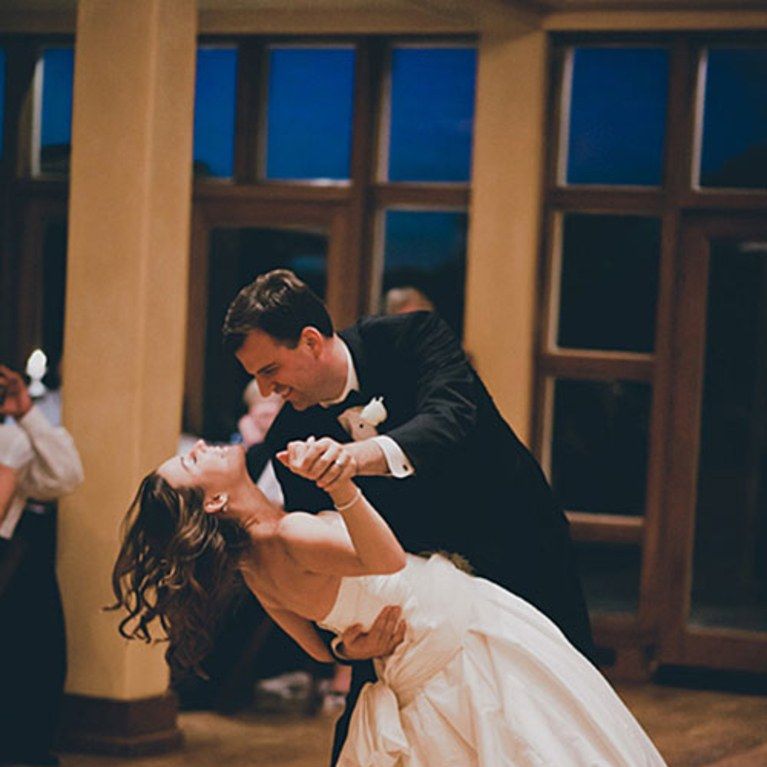 At the most dramatic point in the song, Fields and her husband put on a skit to entertain their guests. "I pushed him away and we walked to opposite ends of the dance floor, where there was a shot of tequila waiting for us. We each took a shot, he ripped his jacket off and aggressively 'got me back,'" she recalls. Gimmicks and alcohol aside, you can take a cue from Fields and ask all of the other guests to join you at the end of the dance to make it more fun. It might also add some sentiment to have friends and loved ones be a part of this special moment. 

Liz Fields and her husband performed a humorous skit to the Bootsy Collins song, "I'd Rather Be With You."
Photo courtesy of Liz Fields
Above all, keep in mind that if you and your hubby have a personal connection to a particular song, your guests will feel the love that you radiate on the dance floor, even if it's not a "typical" wedding tune. After surviving a bad car accident with her fiancé, bride-to-be Marissa MacDonald has chosen "We Are the Champions" by Queen to represent all of the obstacles they've overcome, including postponing the wedding a number of times because of her poor health.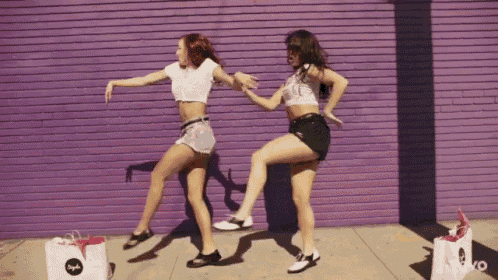 "Once we've [finally] walked down the aisle and vowed, in front of all of our loved ones, to love each other 'til death do us part, we intend to celebrate our great feat with one of our favorite songs," she says. "After all my fiancé and I have been through together, 'We Are the Champions' and we're one heck of a team." 
—Alyson Kaufman
How to Pick a First Dance Song
Wedding Songs & Music
Let us help you take some of the stress out of figuring out how to pick a first dance song, so you can focus on the fun.
Lauren Rodrigue
DJ Jay ENT
I bet if I said, "Name a first dance song you've heard at a wedding," everyone reading this would say one of the same two, maybe three songs. It's not necessarily a bad thing that people tend to gravitate toward the same few songs for their wedding day first dance songs—after all, they're popular songs for a reason, and it's easier to imagine your first dance to a particular song when you've seen someone dancing to it beautifully at a wedding already.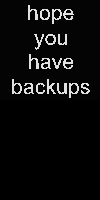 But if you really want your wedding to stand out, be more creative when it comes to how to pick a first dance song. Here are our tips for how to pick a first dance song that'll help your (and your partner's) individuality shine through.
How long should your first dance song be?
When it comes to how to pick a first dance song, first things first: You'll want to learn what actually makes a good first dance song. Probably one of the biggest indicators of a great first dance song is its length. A song that's too long may bore your guests (they'll be eager to eat and hit the dance floor themselves), but you don't want a tune that's too short either—your photographer won't have time to get enough photos of this special moment. The sweet spot? Around three minutes is the sweet spot, but your song should definitely be longer than a minute and less than four. You'll also want to find a tune that's not too fast, nor too slow, is easy and enjoyable to dance to, and features appropriate lyrics (sorry, "I'll Make Love to You").
Listen to more music together.
While there may be songs that have special significance to you and your partner, there may be lesser-known tunes that are actually good candidates for your first dance song. If you don't already spend a lot of time listening to music together, try to jump on Spotify, Apple Music, YouTube Music, or another music streaming service more often in during your time together. Whether it's while cooking dinner, going on walks, during car rides, or just hanging out on the couch, keep the music playing! Create radio stations based on your favorite music styles or artist so you know you'll hear tunes you generally like. The more opportunities you and your partner give yourselves to listen to music, the more likely you'll find the perfect first dance song.   
Consider covers.
You can totally play that song as your first dance track and make it feel one of a kind at the same time by digging around online for a cover.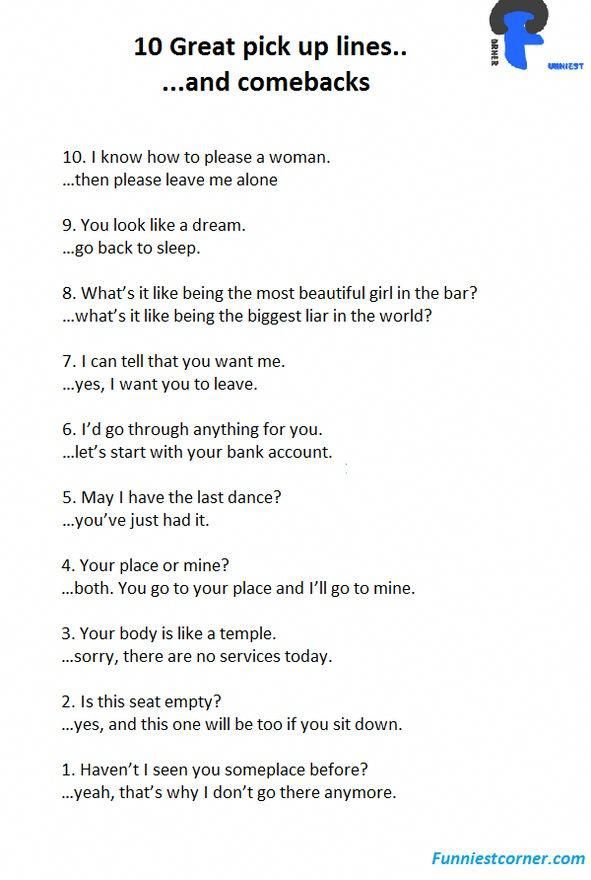 Most hit songs have dozens of covers (usually with romantic singer-songwriter vibes) available on Spotify or Soundcloud, all of which can help make an old-standby first dance song feel fresh. Alternatively, if there's a faster-paced song you and your partner love (say, a Drake song), you'll likely be able to find a slower-paced, acoustic cover of that that feels more appropriate for your first dance and would totally surprise and delight guests.
Go back in time.
Wondering how to pick a first dance song? Don't limit your search to only current songs. That's a surefire way to choose something that's overused. Instead, spend a few hours listening to curated Spotify playlists from the 50s, 60s, 70s and 80s. These years cranked out classics for a reason! And choosing a song that's been around for decades and has some gravitas will add a lovely bit of timelessness to your first dance—you can't get that from the one-hit wonder pop stars of today! (No offense, Chainsmokers.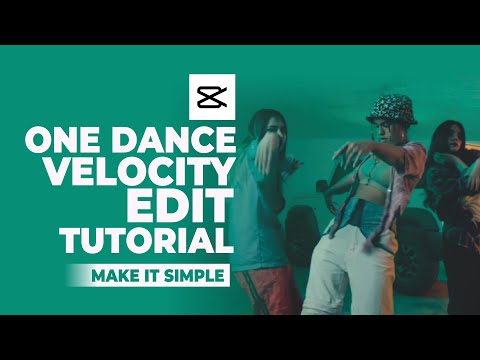 )
Ask around.
Yes, figuring out how to choose a first dance song is a super-personal decision that should only be made by you and your dance (and life) partner—so back off, nosy mother-in-law! But you should still feel free to get inspiration from family, friends, the Internet—whatever! The same way you found your favorite song by that indie band in college thanks to a suggestion by your musically inclined friend, you can unearth a very cool and unique first dance song just by picking the brains of people you love who happen to have great taste. Especially consider asking friends who've been married for a while—it's a totally true (and sometimes annoying) phenomenon that after a person's wedding concludes is exactly when they discover all the very best wedding songs they wish they'd used. Their loss, your gain. 
Check out instrumentals.
The coolest idea I've ever heard for a wedding song is a couple using the Jurassic Park theme song as their processional—but it was an absolutely elegant cover done by a live violinist.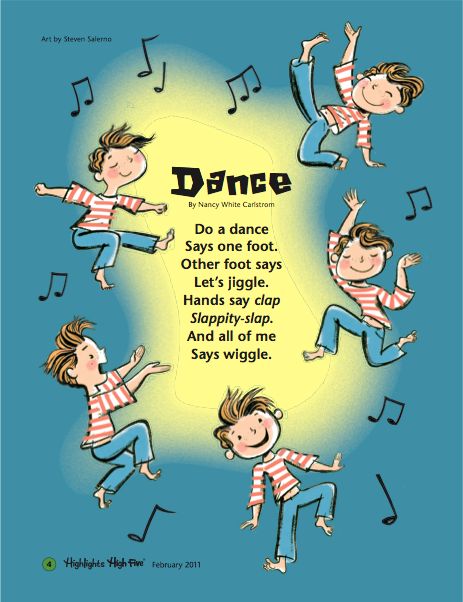 You might have not even known it was the Jurassic Park theme song, which is fine—but the couple got to represent their love for a great flick, without making an important moment at their wedding feel a little bit silly by using a movie theme song. Think about books or movies you and your partner love (Harry Potter, anyone?) and consider hiring a band to create an elegant, instrumental version of a song from that source material that will bring even more meaning and personality to your first dance. Or, consider asking your band to cover a pop song using only instruments, which can class-up a song that otherwise might be inappropriate for the event. 
Ask a talented friend to perform.
For a first dance you'll really treasure and an easy way to figure out how to choose a first dance song, consider asking a musical family member or friend to play your song for you. It's a surefire way to make your first dance ultra-unique and irreplaceable, with a side bonus of giving your guests something else to look at as you dance (in case having all eyes on you for three and a half minutes gives you serious anxiety).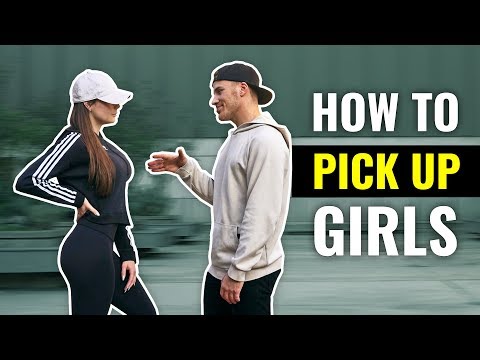 It's also a great and creative way to involve someone who's important to you in your wedding—when maid of honor or ceremony reader just won't do. If you're going to do this, be sure to work closely with the musician to make sure the song you've chosen is a style they feel comfortable playing, and to make sure they have all the infrastructure they need to do the job well. This will likely be as big a deal for them as it is for you, and they'll want to make sure they pull it off perfectly!
Try 'em out.
Picking a first dance song isn't necessarily as simple as just listening to a song and saying "that's our song" (though if that approach works for you, great!). You may want to try out a few different tunes before deciding on "the one" (just like partners, amirite?). So narrow the picks down to a couple of potentials and try cutting a rug to each of them to see which one feels right. Yes, it may seem a little silly and awkward, but you'll be glad you did a test run, though taking dance lessons would be even better.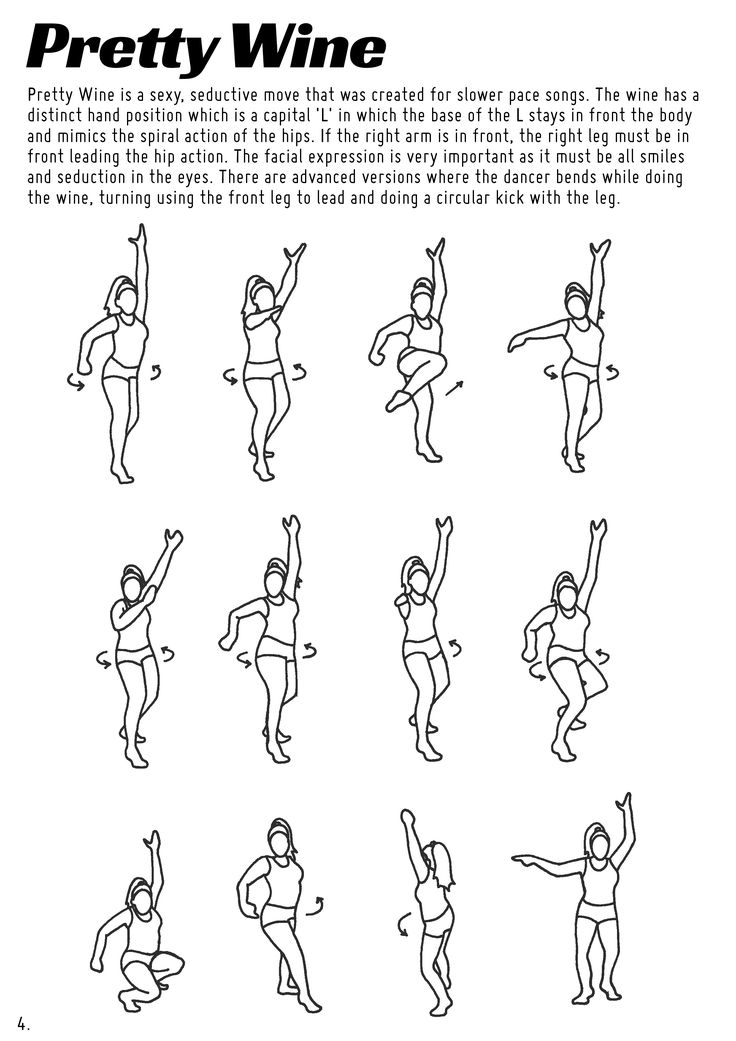 6 Tips for Choosing the Perfect First Dance Song : Bride.info : 0 comments
Make your first dance unforgettable with the perfect song.
Choosing your first dance song is an important part of the wedding planning process. The music and lyrics of the song will help you remember the big day for the rest of your life. Some couples choose their special song long before they get engaged. Others, overwhelmed with endless options, can't decide which song will reflect their first dance. If you're struggling to choose the first dance song for your wedding, follow these six tips. nine0003
Choose something sentimental.
Many couples want to find a song that is somehow related to their relationship. Maybe the tune was playing on the radio during your first kiss, or maybe it reminds you of an unforgettable vacation. Regardless of the reason, choosing a song with sentimental value will make your first dance special.
Think about your love story.
If you don't have a special song, you don't have to worry! You can still choose something meaningful for your first dance.

Think about the important moments that have defined your life together so far, whether it was a time when you were dating while in different cities/countries, or you had an unusual start to your relationship. Then do your research, trying to find the words that tell your particular love story. nine0003
Focus on genre.
Narrow down your choices by choosing to focus on one particular genre. This is not always an easy task, as your taste in music can be very different from each other. Let's say, for example, that one of you likes jazz and the other prefers country, or that you love soft rock while your partner prefers to dance to hip-hop. We hope that finding mutual understanding will appeal to everyone, and will also introduce you to the art of compromise.
Decide if you want something traditional or modern.
Almost as important as the genre is the age of the song. Ask yourself if you prefer a classic wedding song or a modern one. Each option has its pros and cons: classic songs are timeless and never go out of style, but some brides and grooms may find them over the top and predictable.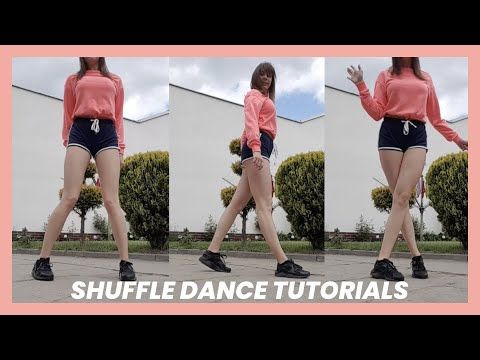 Alternatively, contemporary songs may be better suited to your taste in music, but you may regret your choice in five years if the tune drastically falls out of favor. nine0003
Pay attention to the melody.
Of course slow dancing works best with certain rhythms. Avoid picking songs with a fast tempo (unless you're planning on doing a non-traditional fast-paced dance, then by all means do it!) You can also talk to your band or DJ ahead of time, asking them to adjust the rhythm of a particular song so it's better suited to slow dances .
Talk to your group.
Even if you don't want to change the rhythm of the song, you should still discuss your first dance choice with the band or DJ so they can play the tune correctly. For example, you can't expect a rock band to know how to play one of Taylor Swift's greatest hits. Your group may be ready to learn a new song for your big day. If not, try recording a melody from the speaker system instead, or choose another option altogether.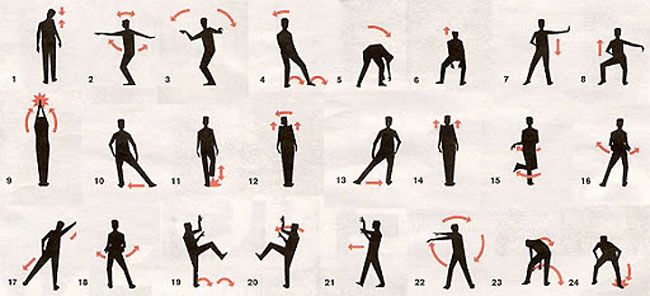 Just make sure both of you are happy with the end results. After all, the first dance song will be yours for life! nine0003
How to choose music for your solo dance
Choosing music can be a really exciting part of a solo line-up! Even if you don't consider yourself a music lover, you can still find the perfect song that complements and challenges your performance and dance style. While you may be aware of the obvious music paths (Hey, Friday's new music playlist on Spotify! ), there are a few lesser known methods to help you find a great song that you can really attack with. Once you've found a collection of music that you like, how do you decide which one is right for your solo or competition? Let's find out! Finding New Music If you've been tasked with finding your own song for your solo, you'll want to sharpen your music skills. You may have a library full of popular songs and great music, but our musical tastes don't always match our dancing style. Also, it can be a great idea to try and find a song that complements and challenges you.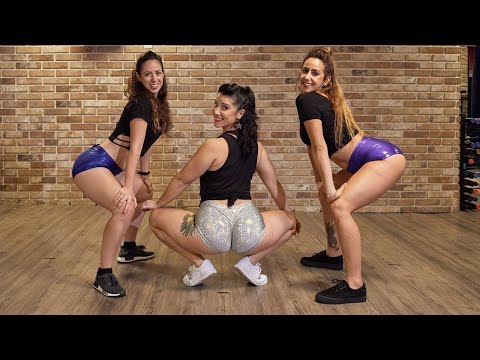 Finding new music can be a great way to choose something that suits you enough, but also provides something exciting and different from your dancing! Finding a new song that you enjoy dancing to is one of the best feelings in the world. So, even if you already have a few ideas, in any case, try to search. After all, as an artist, you can learn a lot from hearing something new! An intelligent playlist of the most common and dance-oriented! If you use a music streaming service such as Spotify, Apple Music or Pandora, you probably familiar with this kind of playlist. With Pandora, you can create a "radio" based on your favorite artist or album and find music similar to what you already like. On Spotify, you can do the same for a specific song, or click on the "Fans Like Too..." tab to see what other listeners of your favorite artist or band are listening to. On Apple Music, you can create smart playlists with various qualifications, such as choosing songs that have a "zero games score." It's great to choose music that you saved once but never played again! nine0033 Klee Conservatory Dancer Megan Goldstein says, "I feel like Spotify is a great source to find music… I usually find one artist I like and go from there by clicking on their albums or similar artists.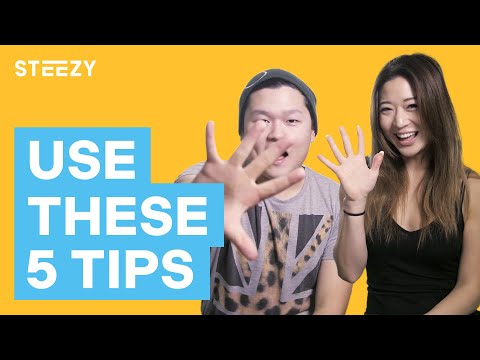 Plus, Spotify's weekly Discover playlist is a great way to discover new music! Blogs and a podcast! By doing this, you get a lot of behind-the-scenes information that can actually inform not only the production of your solo, but also how you feel about music as a dancer. Listening to a musician or producer explains the process of making music and can deepen your understanding of the songs you listen to. And you'll learn about new music in the process, or learn more about popular songs you already know and love! Popular Music Blogs are Pitchfork, The Guardian, Paste and NPR. Popular Music Podcasts is a Song Exploder and all songs are covered. If you want a really rich experience while searching, try tiny tables and show colors on YouTube. Be an active listener in the daily life of a richer listening experience, you can practice active music listening when you hear the music playing! If you are watching a movie and you like the song you hear, look at the soundtrack of the whole movie. There may be songs or parts of songs that you haven't heard that you like! If you're hanging out and having fun with your friends and they're playing a good song, feel free to ask them who it is.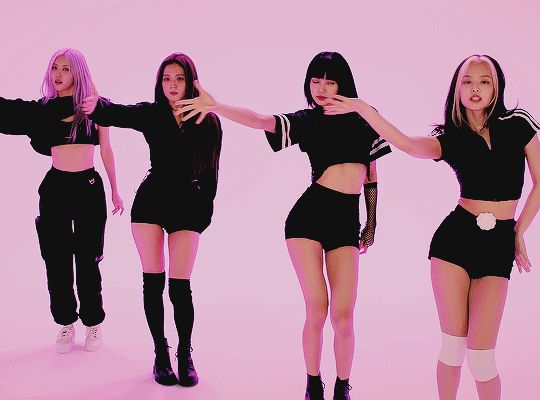 If you're shopping and hear a song in the background that interests you, Shazam It! The more you train your ear to listen to good songs, the more you will start to find every day. It's science! Picking the right song for your Solookay so you now have a music library to die for and you must choose one to dance to. Now what? nine0033 Klee Conservatory Emiliano Jimenez has a specific process for finding songs for solos that he choreographs for himself or other dancers. He says, "I start with visuals and choreography. I'll be talking to someone I'm choreographing a solo for, and I'll start imagining what colors they remind me of and what kind of movement I see. I think: "Do I want to do something that reflects them or do I want to do the opposite?" Emiliano says that after he started creating a choreographer, he would spend hours looking for the right song! His approach is to create the choreography with vision first and choose the music second. "I would like to have a composer. I think finding a song after you have the movement is more difficult, but I love doing it," he says.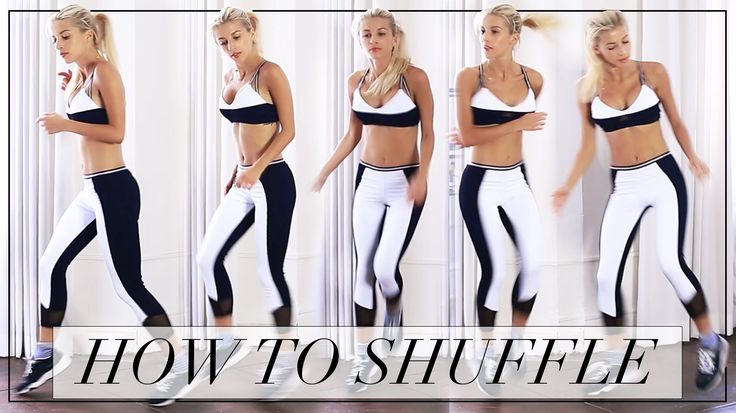 Whether you create movement in the first place like Emiliano, or are your dances inspired by the music you heard like Megan, we have some tips for narrowing down your options. Squeeze it if you have a few options you like, it's probably time to start dancing for them! Taking the time to improvise and record yourself dancing is one of the best ways to see if you're really into a song. But it's important not to stress parts of the song that you don't have inspiration for yet. The rehearsal and choreography process is creative, which means you have the time and space to figure it out! If the song as a whole feels as good, then it probably does. (And often the parts of the dance that we care about the most can become our favorites later!) If you have a song you like but worry it's too popular, you can find a cover, a translation, or a live version. These different variations will inform your work in subtle but important ways and can be a really fun way to stand out from the crowd on stage.
You can choreograph for audience sounds in a live recording or feel freer in your movement by dancing to a song that is in another language. nine0033 TIP: It's also a good idea to listen to your song on both headphones and stereo speakers, as your dance music may sound different on each. It's easier to pick up smaller parts when you're wearing off-road headphones. CLI instructor and Justin Timberlake choreographer Marty Koudelka even wears "ear monitors" to hear every accent in a song before he choreographs. This is a special type of headphone that live performers wear on stage! No need to get this fancy, but it shows that how the music is heard really matters. Editing and other concerns, if your solo is for a movie or big show, you may have to make usage and editing decisions based on copyright song rights. However, if the solo is for a dance competition or smaller show, you probably need to worry less about it. If you try to post the video to your social networks, you may run into copyright issues later if you don't have explicit permission from the artist to use the song.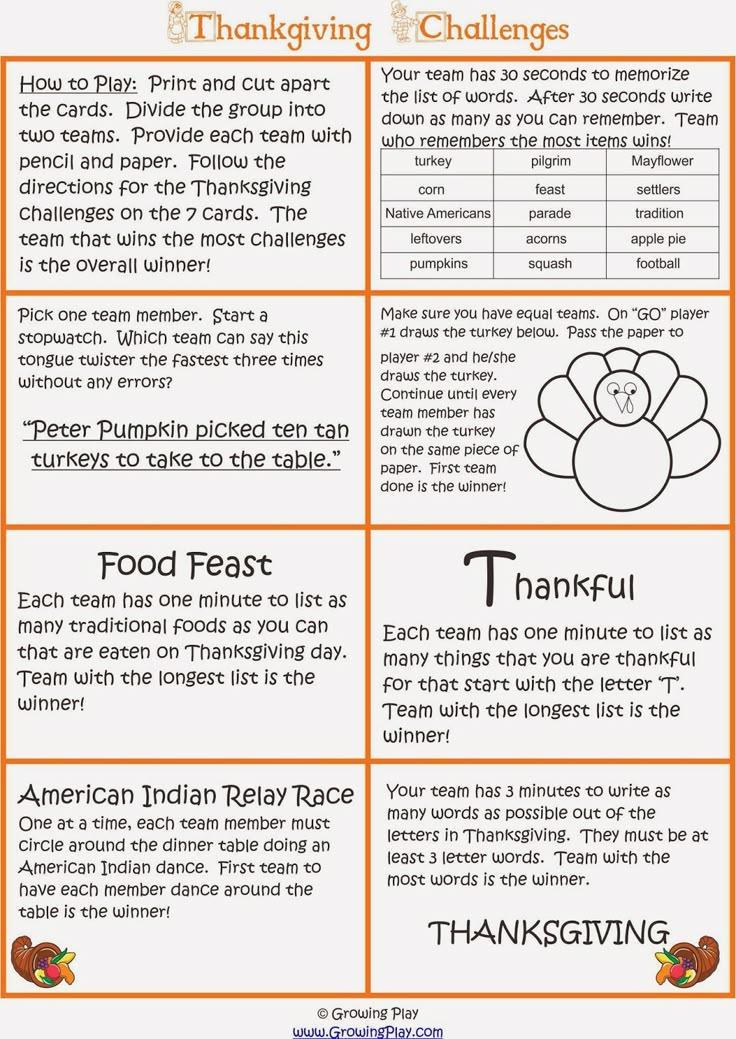 But it's a little more complicated, and not what we're focusing on in this article! So let's assume that you can use the song you chose and that you have a free board to edit the song as you choose. If you know that you have the ability to edit, or have access to someone who does, that knowledge can help you choose a song. If you don't like a certain part, the intro is too slow, or the ending isn't strong enough, you can change it with editing! GarageBand is an Apple app that comes pre-installed on Macs and is super user-friendly. So, when you're choosing music, don't immediately release songs if they're not perfect. Instead, think about how you can play with it! Emiliano has mentioned that he sometimes adds beats and rhythm to songs he feels are "too cold" for his dance. nine0033 Finally, we gave advice, assuming that you are in charge of the song and perhaps the choreography for your solo. If you're in a collaborative process, or you're not responsible for choosing your own music, you can always show the choreography and songs you like to the person who chooses the song.