How to move your hips like a hula dancer
Explaining Hula Movements | RealHula.com
How can I make my dancing look truly Hawaiian?
​
RealHula virtual student from - are you ready? - Ukraine! - asked about achieving a truly Hawaiian look to her dancing. I have made my best effort to attempt to communicate those concepts in words. As is often the case, I think the questions asked by one haumana may reflect a similar question on the minds of many. With that in mind I am sharing my response to my Ukrainian haumana who asked "How can I make my dancing look truly Hawaiian?"
​
This will be very difficult using only words - but perhaps as a dancer you can know how to relate verbal concepts to your body movement, we will attempt that together.
​
The first thing to know is that the movements in hula are absolutely opposite of all other dance forms. What I mean by that is that in other dance forms, the dancer must anticipate the beat and be there on the first count. Hula is opposite of this. Because the hula is language driven, not just rhythm driven, the music and the words PULL the dancer.
In addition to that, the hip is always 1⁄2 count behind the foot placement - that is what gives hula that languid look that is so hypnotic when done properly.
The Hawaiians lived in nature, and were keen observers of the natural movements around them. They took notice of how the wind moved the individual leaves of the palm trees. Just as the tree does not anticipate that the wind is coming and therefore lay down in preparation for itʻs arrival, but responds to the touch of the wind, then releases, so do the hands and the hips of the hula dancer respond to the words and the rhythm - always responding - never pushing in anticipation. We notice that the individual leaves on the branch move separately - not as a single unit. So do the hula fingers each have a part of the movement to share. No stiff, Barbie Doll hands molded into a solid shape.
​
They also observed how the ocean builds up energy, rolls to shore, seem to take a breath to build up energy and then returns to begin again.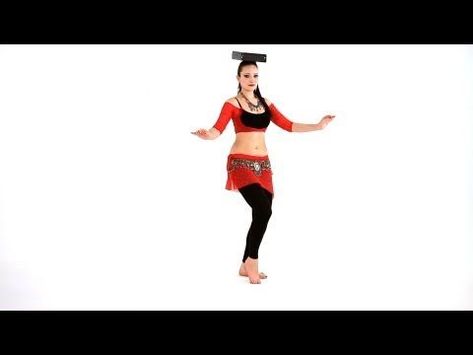 They incorporated all of these natural movements into the body. As a hula dancer, we actually bring the natural world into our bodies when we dance. We get in touch with the rhythm of nature - we take a breath and release ourselves into this natural flow.
​
We carry the endless movement of the ocean in our hips when we do the kāholo. Every movement must be prefaced by preparation. The preparation for hula is to have the upper body erect, knees bent, all of the weight on the left foot, the left hip raised as though you are going to tuck it under your left armpit, the right foot in a tap position next to the left foot in preparation for the first step. (Whew! Did you get all of that?) Every step begins with preparation.
With the first step the left hip is raised by rolling the weight from heel to toe of the left foot as the right foot is placed flat on the floor, heel touching first (so many dancers dance on the balls of their feet - this is not Polynesian. Polynesian dance carries the weight on the heels whether itʻs Maori, Tahitian or Hawaiian.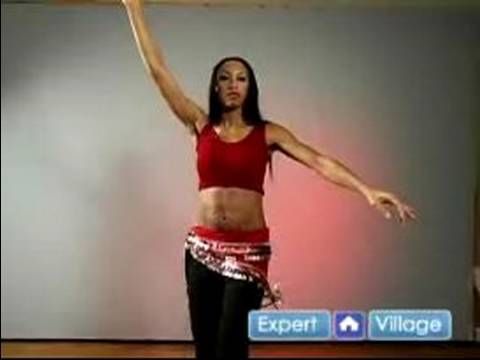 ).
​
The second movement is the hip releasing as all of your weight gets placed on the right foot (weight on heel first) which then begins the same preparation on the right. The movement of the hips is a figure-eight standing on edge. The second count is the hardest to perfect - it must have as much preparation as the first count. Which means the right hip must be lifted on the right as though you will tuck it under your right armpit.
​
Counts three and four and the hardest, and the ones that will make the most difference in your overall look! On count three you begin a two count preparation. The hip takes two counts to complete a much larger preparation. When my students kaholo I often chant "fast, fast, s - l - o - w and.... as they move right, left, right and big preparation.
Most non-Hawaiʻi trained hula dancer miss this very important aspect (as do many Hawaiʻi dancers). They cut off a portion of count four and rush to count one. No! Count-one must p-u-l-l you away - reluctantly - from count-four.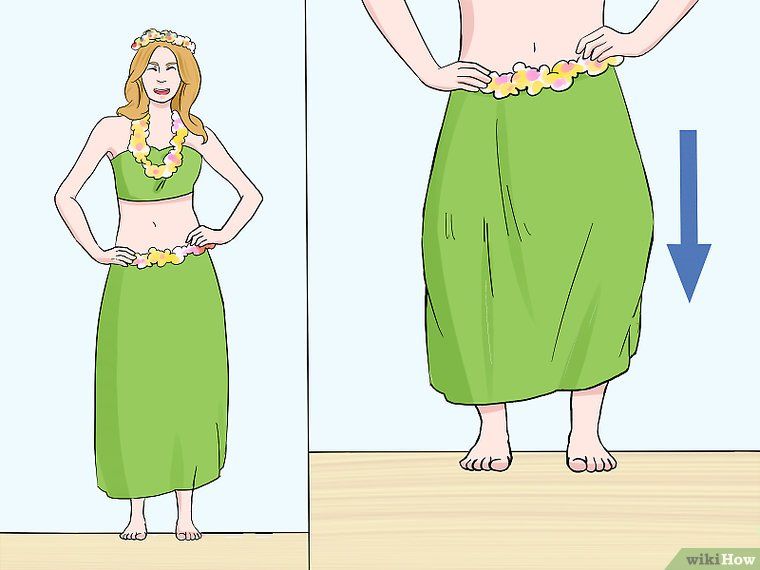 I try to get my students to use their breath - I say "dance on your breath"... inhale on count four as you do a big preparation and exhale as you release all of that pent-up energy created in preparation of count one. Neither the hand, the hips nor the feet should ever be ahead of the beat by even a fraction.
​
The knees, of course, are the pistons that drive the hip, which is why we must ai haʻa, or bend our knees. I like to relate it to riding a bicycle. When one pedal is down, the other pedal is up. If we put our hands out flat, pressed to either side of our hip palm-down and then imagine that your hands are now your foot, when we step right, the left hip will be high and when we step left the right hip will be lifted. This is a very visual way of learning to move the hip.
​
In my tradition we roll our foot just as we do when we walk. When we walk we step forward with the right foot, but our weight is still on the left foot until we roll our weight off of the left foot and transfer it to the right foot.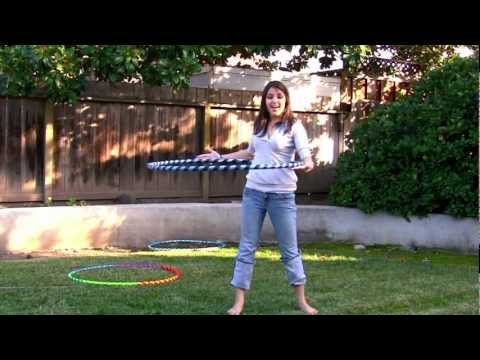 Do this very slowly in front of a mirror and you will see that the hip and the foot do not move forward at the same time. Notice how the foot is rolled from heel to toe as the weight is shifted. Polynesian dance takes the body as it moves naturally and exaggerates the movement in the dance.
If you havenʻt studied our Basic Hula DVD, I would encourage you to do so. You can see it being taught and executed....each step. I hope this is of some help to all of our valued virtual students out there around the world dancing hula together with us here in the motherland. Joyous dancing!
​
~ Kumu Kea
Hula Posture and Teachings | RealHula.com
The Eyes Have It 
04/2009
When we dance hula the body becomes the outward expression of all of the levels of meanings in the text - both the inner meaning (called kaona) and the outer meaning reflected in the surface understanding of the poetry. We use our entire body to sway like the wind, reach for the sun or the moon, incline to the earth or the sea.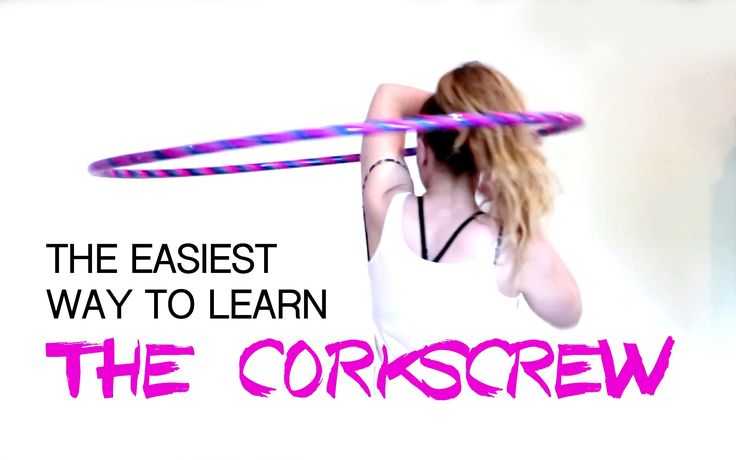 As we personify the text, let us never underestimate the importance of the eyes. My teacher, Bella, always said that if the dancer doesn't demonstrate interest in her own gestures by looking at them, the audience will get the message that they aren't worth noticing as well. Our eyes must follow the important gestures in our dance.

How that is done effectively may be a bit of a mystery. When we are in the hula position with extended arm, our entire head should be turned slightly in that same direction, the eyes should not be fastened on the extended hand, but rather gaze a foot or so above the extended hand and focused about 100 yards beyond. We want to appear to be gazing at the object we are gesturing about. Indeed, we should be "seeing" that object in our minds eye as we dance. Sometimes we look more directly at the hands. For instance, when we gesture a tree, or a moon or sun, a flower - any specific object - we will look at the gesture itself. But for more general terms we will look in the direction of the gesture and 100 yards beyond.

Some gestures will take our eyes directly to the audience. This is an effective way to engage your audience. If this unnerves you, look about a foot above the heads of the audience. It will have the same effect.
​
Remember where the eyes go the attention will follow.

It's All About the KNEES
02/2009

When we think of the hula we think of the swaying hula hips. However, the movement does not originate from the hips. The hips sway as a result of the shifting of the weight from one foot to the other in the 'aiha'a, or bent knee position. In this position the knees are the engine that moves the hips as the weight changes. 
There are several important things to remember about the knees. Foremost is that hula works with the natural structure of the body - it merely exaggerates the natural movement. The position of strength for the body to carry or lift weight is with the knees bent and the knee caps turned outward. Think of the weight lifter. Feet under the shoulders, toes turned out, deep knee bend and using the leg and midsection to hoist the weight up.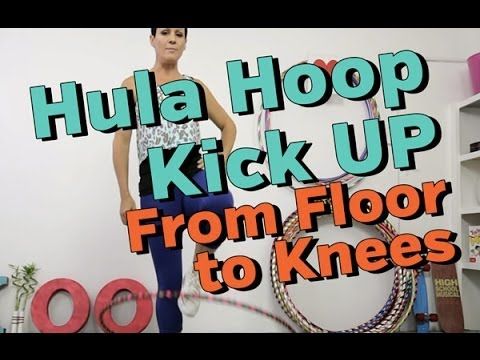 What would happen to his knees if his knees came together when he lifted rather than his knees pointing outward? He would rip his knee muscles! 
We use that same position of strength for the hula. Feet directly under shoulders - no wider, no narrower. Toes pointing out slightly farther than the heels. Knees always pointing away from one another. The weight is carried on the outside of the foot, so that the arches do not roll inward causing the knees to come toward each other. With each and every movement the knees are facing slightly outward.At no point do the knees come together in a pigeon-toed way. It is not only supremely ugly, it is very harmful for your knees and will cause injury in time - as little time as two or three years. The inside of the knee-cap is simply not designed to support that kind of weight. This is true also when one goes all the way down to the floor with the movement. Feet close together, knees slightly apart and facing outward. 

If you take care of your body in this way, your knees will support you painlessly through all of your years of dancing - forevermore.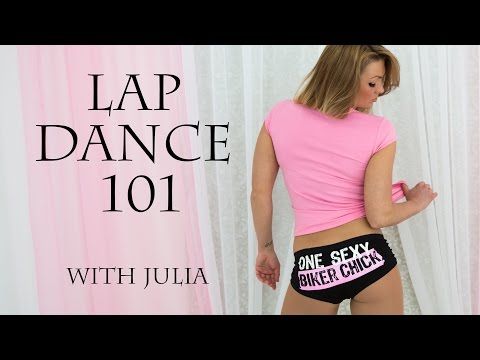 Wishing you joyous knee's-outward dancing!
​
Shifting your Weight
01/2009
​
Aloha Nui my Haumana,

As we move into a new year of 'shifting' times, I'm reminded of the shift in weight necessary to achieving and expressing the beautiful and natural flow of hula. Check yourself to see if you are concentrating on moving your hips when you need to be concentrating on shifting your weight.

Hula is a dance form rooted in the natural way the body moves. When you bend your knees, shift your weight completely with every step and let your hip follow behind your weight shift. It should require very little effort. Your muscles might get tired at first because you are building new ones. Hang in there as this discomfort will go away soon.

Always shift your weight by putting your weight first on the heel while you roll your hip off the opposite side ...by rolling off of your toe. It's easier to understand by taking notice of how you walk: the weight is on the left foot, the right foot moves forward and the heel goes down first.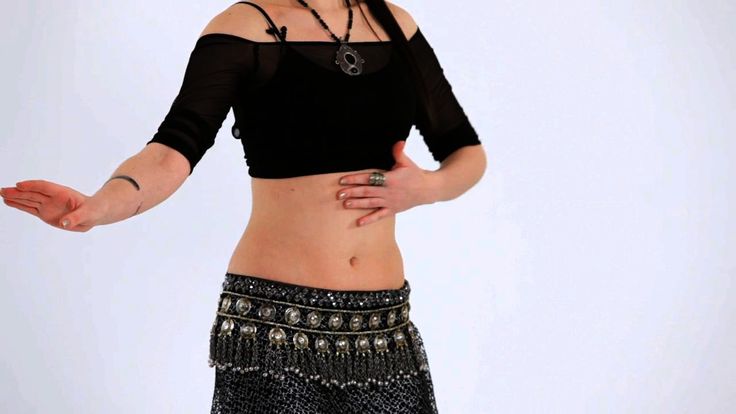 The weight then moves from the heel, rolling off of the toe on the left foot, as it prepares to move forward.

Examine this natural movement carefully and then apply it to your kaholo, your lewa - all of the hula steps. Each move is full and natural. Relax your body so that it flows with the natural rhythm of the music or the ipu. Are you ready to try? 

Sending you a heart-felt mahalo for your support. As we begin 2009, remember to slow down and return to those things that are sacred to you as you realign with the energies of love and Earth.  In gratitude.
Posture
12/2008

Aloha my Haumana (students), 
Posture! Posture! POSTURE! This is your ancient "key" to dancing hula with stature and grace. Keep your head regally high with your back arched. Your 'lift' is best achieved when it comes from the ribcage area. Try it now. Do you feel your stomach muscles tightening? Your core strength and command of advanced hula movements will come from a deep connection with your abdomen.

PRACTICE consciously as you check your reflection in a mirror. Be consistent and it will become natural and a part of who you are.  Remember to "walk tall" in all that you do, are and will be.  Blessings to all.
~Kumu Kea
hula
Premium Historique Favoris
Publicite
Telecharger pour Windows Gratuit
Telechargez notre application gratuite
Publicite
Publicite
Aucune publicité
avec Premium
nine0002 Ces exemples peuvent contenir des mots vulgaires lies à votre recherche
Ces exemples peuvent contenir des mots familiers liees à votre recherche
hula f
dance
Hula
hula hoop
hula hoop
hula hula
hoop
Elle aime hula et de chercher des coquillages.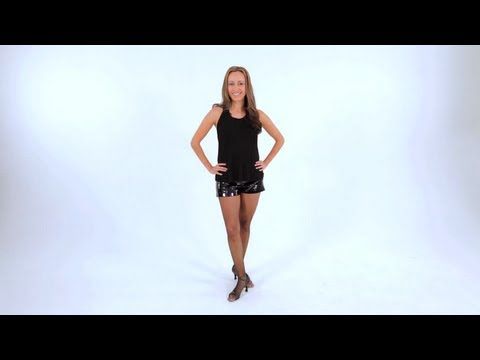 She loves hula and look for shells.
La culture hawaïenne a prospéré au fil des siècles, donnant naissance à l'art du hula et au sport du surf.
Hawaiian culture flourished for many centuries and led to the development of art hula and the sport of surfing.
Avec son aide, Lilo suit les pas de sa mère en se préparant au grand concours de hula de l'île.
Stitch helps Lilo follow in her mother's footsteps in preparation for the great dance competition on the island.
L'humour est de nouveau au rendez-vous dans la suite hilarante alors que Stitch aide Lilo à se préparer pour le grand concours de hula de l'île.
The fun adventure continues in the second movie when Stitch helps Lilo prepare for the big dance competition on the island.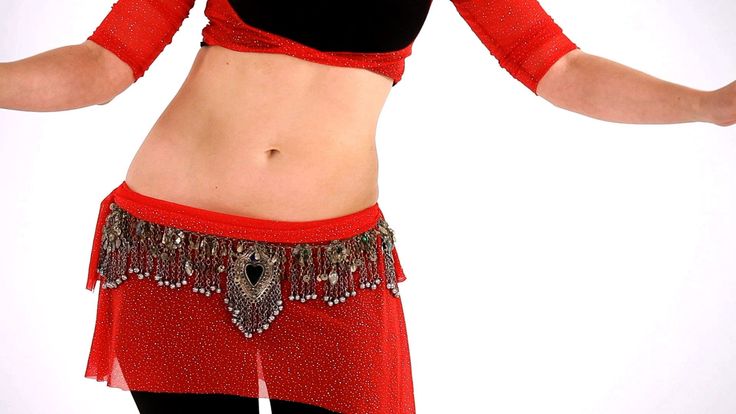 Novell, accordant moins d'attention au projet avec l'open source Hula , qui a été annoncé en Février l'an dernier.
Novell is declining focus on open source Hula , which was announced last February.
Hula a grandi sur l'île d'Oahu, où il a passé la plupart de ses jours dans l'océan.
Hula grew up on the island of Oahu (Hawaii), spending many days in the ocean.
Les hula hoop sont faits avec une large variété de materiau.
Hula chuppahs are made from a wide range of materials.
Vous pouvez même apprendre à danser le hula .
During the performance, you can even learn how to dance hula .
Dans la scène que nous voyons une jeune fille portant une jupe de hula fait de feuilles de palmiers.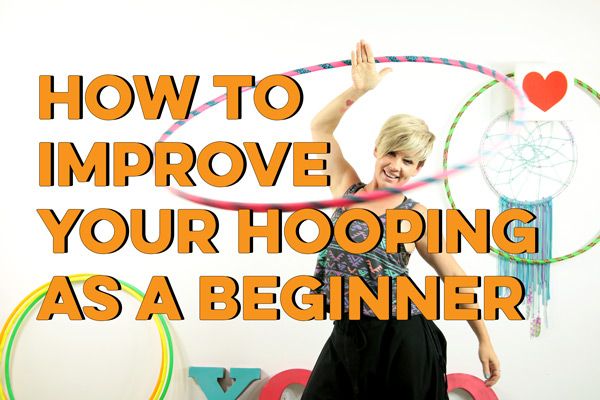 In the scene, we see a girl wearing a hula skirt made of palm leaves.
Soleil, eau cristalline, plages incroyables et... ces belles danseuses hula tannées avec les couronnes de fleurs!
Sun, crystal clear water, stunning beaches and... of course, beautiful dancers hula with wreaths of flowers.
En soirée, imprégnez-vous de la culture locale en assistant à une représentation de danse traditionnelle ou en apprenant à danser vous-même le hula .
In the evening, get to know the local culture by watching a traditional dance show, or learn how to dance hula yourself.
Le mot' hula "signifie: allumer le feu interieur.
The term itself HULA means "kindling the inner fire.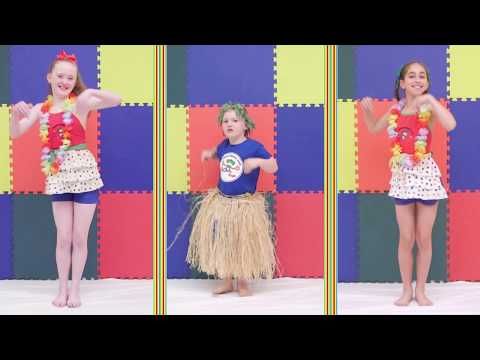 "
Assister à un spectacle de danse hawaiienne : la hula .
And she was found in the form of Hawaiian dances - hula .
Essayez hula avec ce écran de veille libre dans laquelle une jeune fille dans une jupe faite de feuilles qui dansent au rythme de la musique.
Try hulu with this free screensaver featuring a girl in a skirt made of leaves dancing to the beat of the music.
Elle a récemment noué un partenariat inhabituel avec trois autres figurines musiciennes : le mariachi, le rockeur punk et la danseuse de hula .
She recently formed an unusual partnership with three other musical Minifigures: Maracas Man, Punk Rocker and Hula Dancer .
Laka est la déesse de la hula , qui fut également dansées pour une autre déesse, Pele.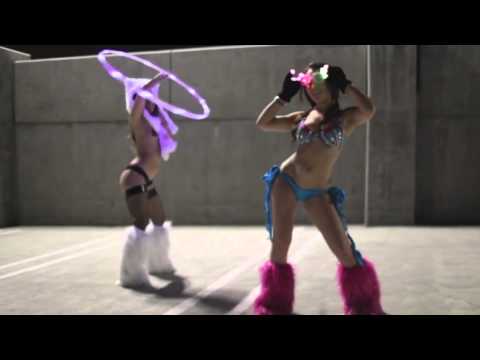 Laka is the patron goddess of dance hula , but the dance was also for another goddess, Pele.
Plus qu'une danse, plus qu'un mode de vie, le hula est la danse de la vie.
Hula is more than a dance, it is more than a way of life, hula is life itself.
D'après le roi Kalakaua, le " hula est le langage du coeur et dès lors le battement de coeur du peuple hawaiien". nine0003
According to the Hawaiian king Kalakaua (Myoggu Monarch), " Hula is the language of the heart, and therefore, it contains the soul of the Hawaiian people."
Commencez la journée en visitant la réserve naturelle de la vallée de Hula .
Start your day with a visit to the Hula Valley Reserve .
Le Hula hawaïen est unique et totalement différent des autres danses polynésiennes.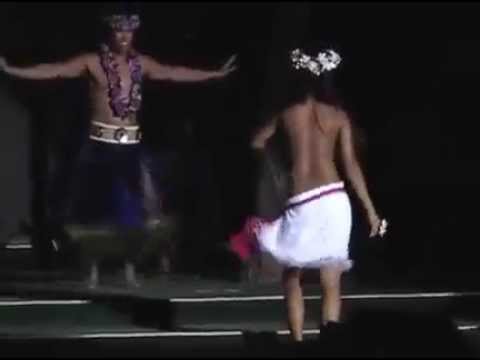 Hawaiian Hula is the only and very different Polynesian dance.
Contenu potentiellement inapproprié
Les exemples vous aident à traduire le mot ou l'expression cherchés dans des contextes variés. Ils ne sont ni selectionnés ni validés par nous et peuvent contenir des mots ou des idées inappropriés. Signalez des exemples à modifier ou à retirer. Les traductions vulgaires ou familières sont generalement marquees de rouge ou d'orange. nine0003
Enregistez vous pour voir plus d'exemples C'est facile et gratuit
S'inscrire connection
Aucun result pour cette recherche.
Plus de fonctionnalités avec l'app gratuite
Traduction de voix , fonctionnalités offline , synonymes , conjugaison , jeux éducatifs
Results: 97.
Exacts: 97. Temps écoulé: 90 ms.
Documents Solutions enterprise conjugaison Synonyms Correcteur Aide & A propos de Reverso
Mots fréquents: 1-300, 301-600, 601-900
Expressions courtes fréquentes: 1-400, 401-800, 801-1200
Expressions longues fréquentes: 1-400, 401-800
who and why dances Hawaiian dances in Moscow - Moscow 24, 20.08.2014
Hawaiian hula dances are taught in Moscow
What kinds of dances are not taught in the capital: Spanish, Latin American, Irish, Indian... But it is not easy to find teachers of Hawaiian hula dances - this type of dance art is almost not known in Moscow . The M24.ru correspondent found a Moscow school of Hawaiian dances and found out how easy it is to learn hula.
Moscow Hawaii
The road "to Hawaii" lies past Lavrushinsky Lane filled with tourists and the Tretyakov Gallery. I turn into Maly Tolmachevsky Lane, then into a quiet courtyard - and finally into the entrance of a two-story building with a sign "Spartak House of Sports and Tourism".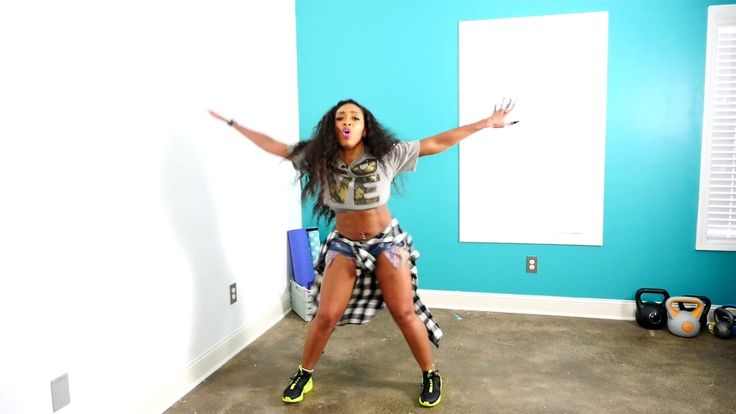 The corridor with dim lamps and photographs of football teams does not portend any exotic. On the second floor, the right door is distinguished from a number of dull neighbors only by a sticker - a palm tree and a dancer figurine. Yes, and two pairs of women's sandals are neatly attached next to the door. nine0003
I open the door - and behind it there really seems to be another dimension. Rather, it looks like a mixture of a dance class and a greenhouse: a full-wall mirror, as it should be in a dance school, but there are potted plants in the corners, a wicker table and chairs, garlands of artificial flowers. And a barefoot woman in a bright skirt puts on makeup in front of a mirror. Anastasia, teacher of the Hawaiian hula dance school.
- It's like Hawaii here, - Nastya gestures around the room. - If it doesn't bother you, it's better to take off your shoes. Sit where you like best, I'll paint my eyes now ...
Photo: m24.ru/Alexander Avilov
Having finished with makeup, Anastasia sits on the floor, straightening her skirt, and begins to talk about how she took up an unusual task for a Muscovite - teaching Hawaiian dances.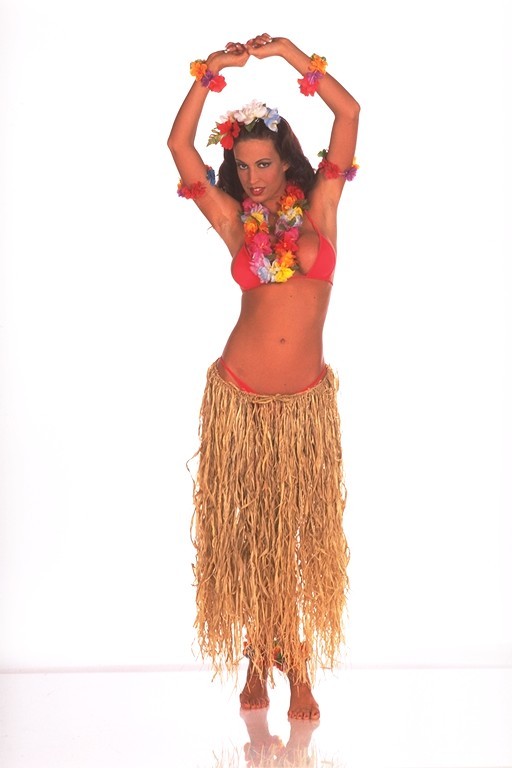 True, it is felt that it is much easier for her to dance a story than to tell. Still, the picture of events is gradually being restored.
Nastya learned from her own experience that no special training is required for hula. In the past, she was engaged in things far from art: she was an entrepreneur, co-owner of a large company and earned money with passion. Money appeared, but something was still missing. nine0003
"I started looking for practices that would fill me with joyful energy, add fluidity, femininity," she explains. "I learned about Hawaiian dances at one of the trainings, then went to Hawaii with a group for a dance seminar" into a new culture. She talks about the islands with tenderness: the natives live in a completely different world, have kept in touch with nature, it's even difficult for them to understand how poorly we understand our body. It is easier for Hawaiians to express emotions in dance, because they begin to learn dancing from the age of three. And this applies to all the inhabitants of the islands.
Hawaii is a dancing culture. nine0003
Photo: m24.ru/Alexander Avilov
"At that moment I realized: my level is enough to start teaching and somehow develop this direction in Moscow. A group of students gathered, we were able to invite teachers from the Hawaiian Islands here."
Anastasia herself cannot explain why people suddenly come up with the idea to engage in blasphemy, because this direction is not developed in Russia. Unless he specifies that many were inspired by the Disney cartoon "Lilo and Stitch": a story about a Hawaiian girl who manages to make friends with an alien. nine0003
But it turns out that the first students are still studying. Some even became instructors and also teach classes. One of these "old-timers", Sasha, is just pulling a Hawaiian skirt over a denim sundress. Sasha tells briefly about how she got into the group:
- A friend invited her to a dance festival, and there we saw blasphemy. Then she offered to go to work out - I went and stayed .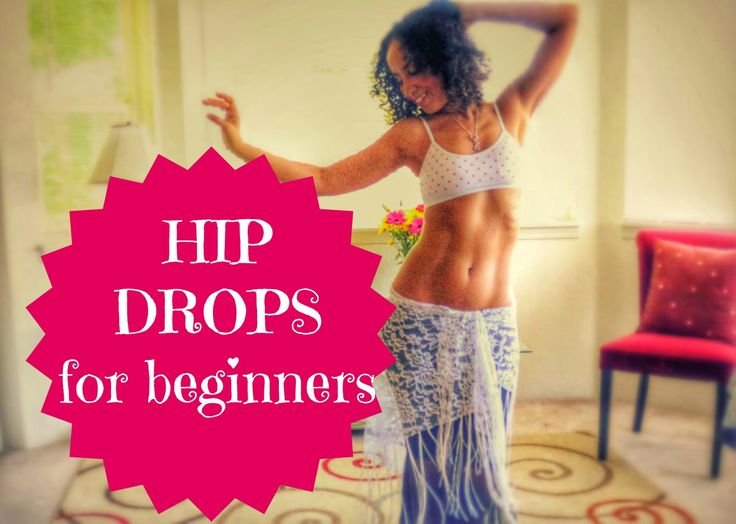 .. A friend, however, too.
Sasha is an ordinary office worker, and she clearly lacked creativity. But now dancing has become a part of life, it remains only to save money and go to Hawaii. Of course, the master classes of Hawaiian teachers in Moscow are always an important event, but it's more interesting to see everything on the spot! nine0003
Where do teachers come from
THERE ARE MANY DANCE SCHOOLS IN HAWAII AND EACH HAS ITS OWN CHOREOGRAPHY CREATED BY THE TEACHER, KUMU. ANASTASIA'S OBJECTIVE IS TO TRANSMIT TO THE STUDENTS AS FULLY EXACTLY WHAT SHE LEARNS FROM THE TEACHER. WHEN A FAMOUS SONG IS SOUND AT HULA CONFERENCES, REPRESENTATIVES OF DIFFERENT SCHOOLS DANCE IN THEIR OWN WAY, ALTHOUGH THE MOVEMENTS ARE SIMILAR


Anastasia found her hula teacher during her third trip to Hawaii. "I came for a month and a half, went to different seminars. I chose a school, went to classes every day, and in the evenings the teachers drove me home by car: it was late and they were worried about me.
Once, returning to the hotel, I realized what exactly these people are close to me. And now they consider me a Russian daughter. After all, Hawaiians have a school like a family. In Hawaii, there is such a thing as "Ohana" - a family that includes not only blood relatives, but also friends, work colleagues." nine0003
There are several steps leading to the "title" of a teacher, and Nastya is now at the first. In Hawaii it is called "Haumana" - "Student". Next will be "Olapa" - "Dancer". Then "Ho" opa "- the one who not only dances, but also sings and plays the instrument. Then either the teacher, "Kumu", or the teacher's assistant, "Alakai".
Photo: m24.ru/Alexander Avilov According to Nastya, hula has several levels: physical, emotional, energetic, spiritual... Beginners are not immediately told about all the secrets of the dance: teachers are waiting for the student to be ready: "A few years ago, when I asked Hawaiian teachers about something difficult like how the energy circulates during the dance, they pretended not to understand the question.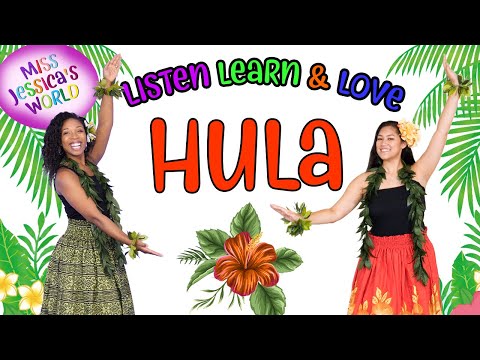 And only then, gradually, they began to explain to me. "
When the student is ready to move on to the next level, he goes to the ceremony at the sacred place "Uniki", which is located in the center of Oahu. The name of this place is translated as "Sound from within", because in ancient times leaders were born there and the sound of drums, carried around the island, informed all the inhabitants about this.
Nastya had to participate in such a ceremony once, when she became "Hauman". And she had enough impressions: "Each participant of Unika had four assistants: two men and two women," she recalls. "We had to bring living plants as a gift to the island, we bought them in advance in a supermarket. .First we received blessings from the male elders, then from Kumu and the female elders." nine0003
After this ceremony, Nastya received a Hawaiian name. However, she believes that she also received some kind of energy that helped her feel in a new way.
"My Hawaiian name is Kapuakeaokalani, it was given to me by my teacher Hokulani De Rego.
And the name of our school is translated as "White Delicate Flower". , there are women of Balzac's years.The only thing they have in common is bright skirts with flowers.0003
"We sew special Hawaiian pau skirts for gym classes," says Nastya. , making them wider and smoother. I bring the fabric from the Hawaiian Islands."
Photo: m24.ru/Alexander Avilov
For performances, the girls also make grass skirts - raffia, to look more colorful. Grass is bought in florist shops. You can also use leis for decoration - flower garlands, the main symbol of the Hawaiian Islands. Lei made of artificial flowers are brought from Hawaii, but here you can also buy them or make them yourself. nine0003
The girls are just sorting out leis and flower hairpins. "Do you think a red flower will go with this skirt?" - heard from the corner.
"This is Stitch!" says one of the youngest students, taking a soft toy of a cartoon character from the shelf. "You watched the cartoon, didn't you?" Now I know exactly who was brought to class by the love of Disney cartoon products.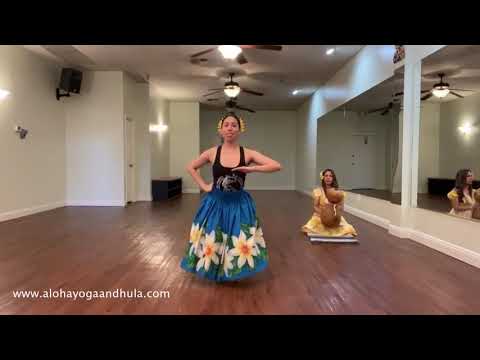 Flower garlands, skirts, hairpins, cosmetics, soft toys - the school seems to be 100% a realm for women. nine0003
"It's better for women to be taught by a woman, and men by a man," says Nastya. But he admits that he still plans to take several representatives of the stronger sex to school: he wants to put on a pair dance. When men perform the traditional hula to the drums, it is a special spectacle, unlike the flowing female dances. But modern dances with the participation of men are rather funny, comic.
TWO STYLES OF HULA
KAHIKO IS AN ANCIENT, TRADITIONAL STYLE OF HAWAIIAN DANCES, IT EXISTED BEFORE THE APPEARANCE OF EUROPEANS ON THE ISLANDS. DANCES ARE PERFORMED TO LIVE MUSIC OF TRADITIONAL INSTRUMENTS AND TO CHANTS. THE SONGS ARE DEDICATED TO EITHER AN APPEAL TO THE HIGHEST FORCES OR STORIES ABOUT RULERS. nine0003
THE MODERN STYLE IS CALLED AUANA, IT APPEARED NOT SO LONG LONG. BECAUSE IN THE 19TH CENTURY HULA WAS PROHIBITED, LIKE ALL TRADITIONAL CULTURE: NATIVES WERE FORBIDDEN TO SPEAK HAWAIIAN, WERE GIVEN AMERICAN NAMES… THE PROTESTANT MISSIONERS CONSIDERED THAT HULA IS Pagan and obscene dancing.
AND ONLY WITH THE COMING TO POWER OF KING KALAKAUA AT THE END OF THE 19TH CENTURY, EVERYTHING WAS REVIVED: HAWAIIAN LANGUAGE, SURFING, MARTIAL ARTS AND DANCES… THEY STARTED TO LOOK FOR THOSE WHO PRESERVED ANCIENT KNOWLEDGE, AND ON THE BASIS OF TRADITIONAL STYLE MIXED WITH MODERN CULTURE MODERN INSTRUMENTS, HAWAIIAN AND REGULAR GUITAR. nine0003

When Nastya starts talking about dances, you understand that men are really an extra element here: "In principle, choreographic preparation is not needed in hula, here 5 percent are movements and 95 percent are emotions. We dance a story. In most Hawaiian songs sung about the beauty of the island, about love, and we must convey these stories with the body."
Of course, there is a set of basic movements and steps. We can say that hula is a dance of the hips, which move naturally and smoothly, due to the transfer of body weight from one leg to another. And the hands at this time tell the story ..
Different hand movements - different images.
There is a sign language: "flower", "mountains", "rain", "waves". But learning gestures is half the battle, you also need to learn how to make them smoothly, fill them with your attention. Long, wide, smooth movements change the stereotype of perception. At some point, there is a feeling of unity with Nature and the images that the dance is dedicated to, you begin to feel like a part of something bigger.
What are you dancing about?
Photo: m24.ru/Alexander Avilov
Finally, all the students have sorted out their accessories and are ready to dance something. nine0003
- Now we will show you a song about King David Kalakaua, - explains Nastya. - Well, the one who returned everything to the Hawaiians ... The song is called Kawika, everyone in Hawaii knows it.
A song is played and the girls begin to sway gently, drawing something in the air with their hands. Since I don't know sign language, Nastya manages to "translate":
"This is David, the greatest of all flowers
He is the sun, that Light that rises in the east and illuminates all of Hawaii.
.."
And so on. However, there are few words in the Hawaiian song - probably because each word has some hidden meaning. nine0003
LANGUAGE AND MEANING
DUE TO THE LONG BAN ON EVERYTHING TRADITIONAL, FEW HAWAIIANS KNOW THEIR LANGUAGE WELL. MOST OFTEN THEY SPEAK ENGLISH BUT INCLUDE A LOT OF LOCAL WORDS IN THEIR SPEECH. FOR EXAMPLE, THEY WILL NEVER SAY "FLOWER", THE FLOWER FOR THEM IS "PUA".
THE HAWAIIAN LANGUAGE IS ONLY 12 LETTERS, 5 VOICES AND 7 CONSONANTS. WORDS NEVER END IN A CONSENT, SO THE LANGUAGE IS VERY MELODIOUS. EVERY WORD HAS SEVERAL LEVELS OF MEANING. THEREFORE LITERAL TRANSLATION OF THE SONGS DOES NOT REFLECT THEIR ESSENCE, AND THE LIVING TRADITION OF KNOWLEDGE TRANSFER FROM TEACHER TO STUDENT IS VERY IMPORTANT. "THAT THE SONG SEEMS ABOUT FLOWERS, - Nastya explains. - BUT FLOWERS SYMBOLIZE PEOPLE. IF THE SONG IS ABOUT LEI, THEN LEIA IS A FAVORITE PERSON. EVERYONE'S". nine0003

To demonstrate the layering of Hawaiian words, the girls perform a few more songs, but not related to the royal dynasty.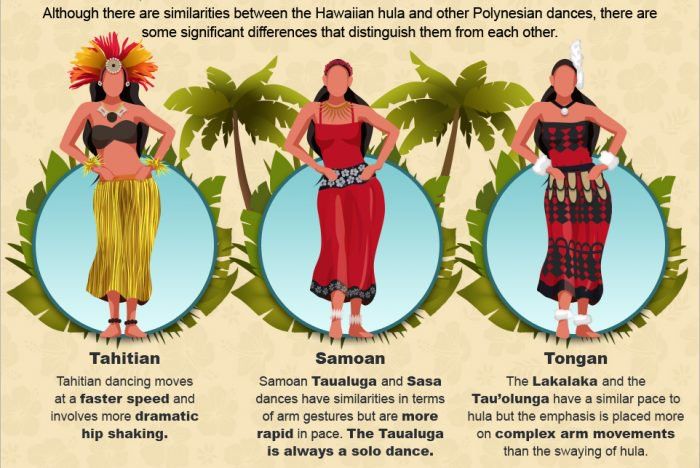 One is about a wonderful evening, and it is sung about the fact that the wind knows no boundaries, but it knows where the beloved is. Another song "My beautiful lei" - at first glance it is about garlands, but in fact it is also about a loved one. In general, no matter how you dance, everything comes out about love.
How and where in Moscow they teach Hawaiian dances
Then Nastya offers to show a traditional song to be performed to live music. After all, the girls have already begun to master ipu - drums that are made from pumpkins. Ipu lie in the corner of the room, attracting the eye with their unusual shape.
- Shall we arrange an orphan's choir? Sasha asks skeptically. But all the same, he takes a piece of paper with the text of the chant and begins to repeat the Hawaiian words.
- We just need to check whether the ill-wishers of our work have left the first floor, - Nastya recalls. The space under the dance class is rented by an office, and its employees are very nervous if someone starts beating drums from above.
nine0003
It turns out that the office workers in the field and categorically object to the performance of traditional hula with drum sound accompaniment.
- All right, but we learned the words, - the girls react with pure Hawaiian serenity. And as a consolation, they show me a song about surfing from their favorite "Lilo and Stitch".
"There is nothing like sliding on the ocean on my board…"
- What is the hidden meaning of this song? - already taught by experience, I'm interested.
- Nothing! Nastya laughs. – Everything is simple here: surfing is surfing. But this is a corporate hit! If we are invited to perform at some party, and we see that the audience is drinking, we always show a dance about surfing. Guaranteed success!
HULA AND PSYCHOLOGY
IN THE FIRST LESSONS YOU HAVE TO TEACH GIRLS TO RELAX THE HIPS AND COORDINATE THE MOVEMENTS OF THE HANDS AND LEGS IN THE FIRST LESSONS. "In teaching, I was helped by the fact that I received a diploma of the dance-motor therapist," Nastya believes.