How much is a lap dance in canada
Best strip clubs and lap dancing venues in Canada
Most visited cities in Canada with strip clubs for stag and hen parties
20
Strip Clubs in
TORONTO
Strip Clubs in Toronto
here is a quick preview of some of the amazing strips clubs that you can find in Toronto
click here to view all strip clubs in Toronto
The Landing Strip
Club Type: Nude Club
For Your Eyes Only
Club Type: Nude Club
7
Strip Clubs in
EDMONTON
Strip Clubs in Edmonton
here is a quick preview of some of the amazing strips clubs that you can find in Edmonton
click here to view all strip clubs in Edmonton
Chez Pierre
Club Type: Nude Club
Diamonds Gentlemens Club
Club Type: Nude Club
8
Strip Clubs in
WINNIPEG
Strip Clubs in Winnipeg
here is a quick preview of some of the amazing strips clubs that you can find in Winnipeg
click here to view all strip clubs in Winnipeg
Airport Hotel
Club Type: Nude Club
Charleswood Hotel
Club Type: Nude Club
7
Strip Clubs in
OTTAWA
Strip Clubs in Ottawa
here is a quick preview of some of the amazing strips clubs that you can find in Ottawa
click here to view all strip clubs in Ottawa
Bare Fax
Club Type: Nude Club
Barbarella's
Club Type: Nude Club
20
Strip Clubs in
TORONTO
Strip Clubs in Toronto
here is a quick preview of some of the amazing strips clubs that you can find in Toronto
click here to view all strip clubs in Toronto
The Landing Strip
Club Type: Nude Club
For Your Eyes Only
Club Type: Nude Club
7
Strip Clubs in
EDMONTON
Strip Clubs in Edmonton
here is a quick preview of some of the amazing strips clubs that you can find in Edmonton
click here to view all strip clubs in Edmonton
Diamonds Gentlemens Club
Club Type: Nude Club
Chez Pierre
Club Type: Nude Club
8
Strip Clubs in
WINNIPEG
Strip Clubs in Winnipeg
here is a quick preview of some of the amazing strips clubs that you can find in Winnipeg
click here to view all strip clubs in Winnipeg
Charleswood Hotel
Club Type: Nude Club
Airport Hotel
Club Type: Nude Club
7
Strip Clubs in
OTTAWA
Strip Clubs in Ottawa
here is a quick preview of some of the amazing strips clubs that you can find in Ottawa
click here to view all strip clubs in Ottawa
Bare Fax
Club Type: Nude Club
Barbarella's
Club Type: Nude Club
Filter Cities
1
Strip Clubs in
Aldergrove
British Columbia
4
Strip Clubs in
Barrie
Ontario
2
Strip Clubs in
Belleville
Ontario
3
Strip Clubs in
Brampton
Ontario
2
Strip Clubs in
Brandon
Manitoba
1
Strip Clubs in
Burnaby
British Columbia
4
Strip Clubs in
Calgary
Alberta
1
Strip Clubs in
Chatham
Ontario
2
Strip Clubs in
Cornwall
Ontario
1
Strip Clubs in
Courtenay
British Columbia
1
Strip Clubs in
Dartmouth
Novia Scotia
2
Strip Clubs in
Dawson Creek
British Columbia
1
Strip Clubs in
Dieppe
New Brunswick
6
Strip Clubs in
Etobicoke
Ontario
1
Strip Clubs in
Fort McMurray
Alberta
1
Strip Clubs in
Fort St John
British Columbia
1
Strip Clubs in
Gatineau
Quebec
2
Strip Clubs in
Gatineau
Ontario
1
Strip Clubs in
Grand Falls
New Brunswick
1
Strip Clubs in
Grande Prairie
Alberta
1
Strip Clubs in
Guelph
Ontario
3
Strip Clubs in
Hamilton
Ontario
1
Strip Clubs in
Hanover
Ontario
1
Strip Clubs in
Inkerman
New Brunswick
1
Strip Clubs in
Kamloops
British Columbia
1
Strip Clubs in
Kelowna
British Columbia
1
Strip Clubs in
Kingston
Ontario
1
Strip Clubs in
Kitchener
Ontario
1
Strip Clubs in
Laval
Quebec
1
Strip Clubs in
Leamington
Ontario
1
Strip Clubs in
Lethbridge
Alberta
6
Strip Clubs in
London
Ontario
1
Strip Clubs in
Maple Ridge
British Columbia
11
Strip Clubs in
Mississauga
Ontario
3
Strip Clubs in
Moncton
New Brunswick
38
Strip Clubs in
Montreal
Quebec
1
Strip Clubs in
Nanaimo
British Columbia
1
Strip Clubs in
Nepean
Ontario
2
Strip Clubs in
New Westminster
British Columbia
4
Strip Clubs in
Niagara Falls
Ontario
1
Strip Clubs in
Nisku
Alberta
2
Strip Clubs in
North Bay
Ontario
1
Strip Clubs in
Orillia
Ontario
1
Strip Clubs in
Penticton
British Columbia
2
Strip Clubs in
Pickering
Ontario
1
Strip Clubs in
Port Coquitlam
British Columbia
1
Strip Clubs in
Port Moody
British Columbia
1
Strip Clubs in
Prince George
British Columbia
1
Strip Clubs in
Prince Rupert
British Columbia
9
Strip Clubs in
Quebec City
Quebec
2
Strip Clubs in
Red Deer
Alberta
1
Strip Clubs in
Regina
Saskatchewan
1
Strip Clubs in
Sackville
Novia Scotia
2
Strip Clubs in
Saint John
New Brunswick
2
Strip Clubs in
Sarnia
Ontario
3
Strip Clubs in
St John's
New Foundland
2
Strip Clubs in
Sudbury
Ontario
3
Strip Clubs in
Surrey
British Columbia
1
Strip Clubs in
Thunder Bay
Ontario
7
Strip Clubs in
Vancouver
British Columbia
2
Strip Clubs in
Vernon
British Columbia
1
Strip Clubs in
Victoria
British Columbia
2
Strip Clubs in
Whitby
Ontario
5
Strip Clubs in
Windsor
Ontario
Home
Strip Clubs in Canada
---
---
By clicking or navigating this site, you agree to our use of cookies, including for analytics and to enable our partners to serve interest-based ads for our products and services.
To learn more and about your privacy choices, please read our Cookie Use statement.
The last dance: Why the Canadian strip club is a dying institution
A dancer performs on stage at the Cotton Club in St. John's.Darren Calabrese/The Globe and Mail
On a good night back in the early 2000s, the ATMs at the Cotton Club in St. John's used to run out of money. "It was nothing for the guys to get home from Alberta and come in here and spend two or three grand," Jacquie Tew, the strip club's manager, remembers.
But the Cotton Club doesn't see cash like that today. Fluctuating commodity prices have sent workers home from the oil sands left and right. And that disposable income – the wallets opened wide to buy rounds of private dances and overpriced drinks – has all but dried up with the layoffs.
The club barely survived this past winter. Bachelor-party season has provided a boost through the summer months, but Ms. Tew is dreading the cool weather.
Cotton Club manager Jacquie Tew pulls open the curtains before opening.
Darren Calabrese/The Globe and Mail
The pared-back disposable income of blue-collar workers – and not just from the oil patch – is just one of the many broad, long-term factors contributing to the near-complete demise of the Canadian strip club. In the face of urban gentrification, online entertainment and shifting cultural tastes, these are dying institutions.
Once a staple of afterwork – and even midday – distraction, venues such as the Cotton Club have disappeared from several major cities, and even entire provinces, across Canada. Nova Scotia and Prince Edward Island both became strip-club free this year. Yukon and Nunavut have no permanent strip clubs, and in Saskatchewan they have long been outright banned. But even border towns such as Windsor, Ont., oil hubs like B.C.'s Fort St. John, and such big cities as Toronto and Montreal are feeling a chill.
Such clubs occupy a blurry role in our modern world. In addition to the lonely and the lecherous, and even the giggly voyeurs, strip clubs have long served as go-to spots for businessmen holding lunches and client meetings, sometimes even on the company card.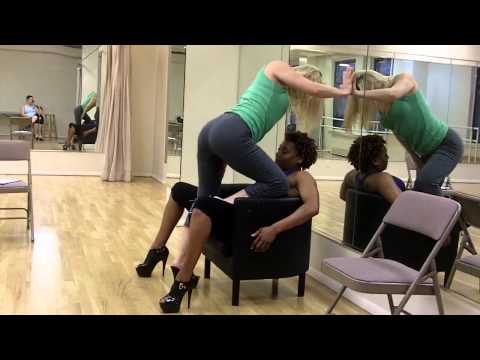 But with heightened awareness about sexism and misogyny in the workplace – particularly in light of movements such as #MeToo – these old boys' traditions are becoming increasingly frowned upon.
In part reflecting those same shifting sensibilities, politicians at various levels have added their weight to the anti-stripping pile-on. Increasingly, city councils have been fighting what they see as a blight on the urban landscape by toughening adult-entertainment licensing rules – even as new, more controversial, forms of sexual escapism continue to pop up. Even federal and provincial politicians have had a hand in curbing the ranks of those who work in the industry, and the freedom of strippers to ply their trade as they see fit.
For better or worse – and depending whom you ask, it's both – the era of the peeler bar may soon be ending.
The now-closed strip club Ralph's Place in Dartmouth, N.S.Darren Calabrese/The Globe and Mail
Booming real estate, buff new downtowns
Barton Street has long been considered one of the seediest stretches of downtown Hamilton – a neighbourhood known for its empty lots, rundown apartments and boarded-up storefronts.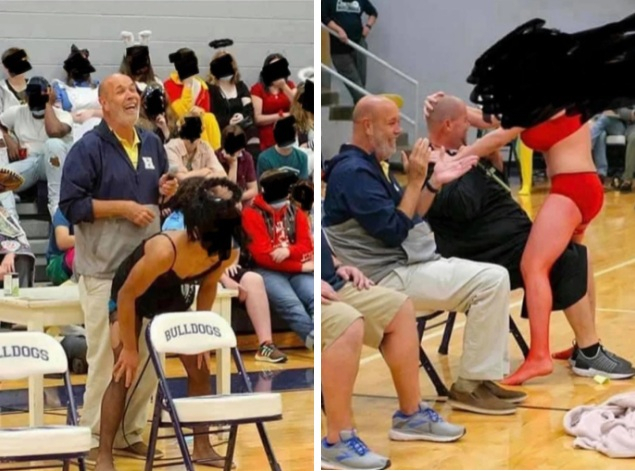 But over the past five years or so, real-estate values in the area have been steadily rising, and the sound of sirens has been gradually supplanted by the noise of construction. A new children's health centre affiliated with McMaster University has gone up next to the existing trauma hospital down the street, and coffee shops and restaurants now pepper the surrounding blocks.
Amid the hubbub, the hot-pink-and-purple sign on the Hamilton Strip club looms on Barton as a lingering relic of another time. For more than a decade, the historic club – one that started out as a hotel in the early 1900s – has held the lone grandfathered licence for adult entertainment in this largely blue-collar city. But soon it, too, will be gone. The Hamilton Strip property is set to be torn down and redeveloped into a medical-office building and townhouse complex. As soon as the paperwork and rezoning is complete (by next spring, developer Konrad Sit hopes) construction will begin.
Konrad Sit stands in front of The Hamilton Strip, the building where Hamilton's only exotic dance club exists.
The Globe and Mail
Mr. Sit is 28. His parents own the property, along with multiple other strip clubs across Ontario. The adult-entertainment industry has long been part of the Sit family business. But Konrad, a University of Toronto grad and the youngest of three sons, is quick to stress that his business is in no way connected to the dubious strip-club industry.
It's not that he sees anything wrong with strip clubs, he quickly clarifies – it's just that the money isn't there. "At the end of the day, it's business," he says.
And in Hamilton right now, redevelopment is certainly where the money is. As soon as the permits are finalized, the strip club will close, and the building will be demolished. Stripping in steel town will be history.
A 15-minute drive away, the last standing strip club in Burlington is also on the verge of closing. Darko Vranich, the property owner and a prolific local developer, has submitted a proposal to city council to replace the windowless, stucco-clad Solid Gold club with a 12-storey condominium tower.
That proposal, too, is still moving its way through the application process. The zoning for that area allows only for a six-storey structure, so Mr. Vranich (who declined to be interviewed for this story) is pushing his luck.
But he knows how badly the city wants that strip club gone.
Solid Gold strip club in Burlington, Ont.J.P. MOCZULSKI/The Globe and Mail
Nowhere to run when zoners draw their lines
In Toronto, the Municipal Licensing and Standards Division allows for 63 adult-entertainment licences in the city – a cap that was set in the 1970s, when business was booming and more than a dozen such joints lined Yonge Street alone.
Today, only three clubs remain on the street – one of which is set to close imminently. The building that houses Remington's Men of Steel, a club that caters primarily to gay men,and the occasional bachelorette party, was purchased last year and is part of a parcel of land that developers reportedly plan to convert into a 98-storey condo tower.
After 25 years in business, Remington's will close its doors at the end of September, says manager Dave Auger.
The owners thought about moving the club, but Mr. Auger says the city's zoning hurdles made it "literally impossible."
Remingtons, an all male strip club on Yonge Street in Toronto.J.P. MOCZULSKI/The Globe and Mail
Among other things, a club cannot exist within 100 metres of a residential area – or within 500 metres of a school. It can't be too close to another adult entertainment club, or a massage parlour, or a church.
"If you take a map of the downtown area of the city and draw circles over every school, residential area and so on, and look for gaps … that is where you can relocate," Mr. Auger says. "In the end, there are no areas available."
An application for rezoning (essentially, an exemption) is one option, but he figured that, after paying for application fees, engineering reports and lawyers, that process could cost anywhere between $100,000 and $250,000.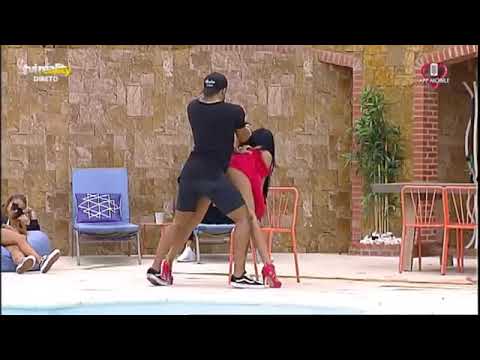 "It did not make sense for a business model that has been shrinking over the years," Mr. Auger says.
To some observers, such licensing restrictions are not just prohibitive – they're anti-feminist. So argues Andrea Werhun, the author of the recently published memoir, Modern Whore. She has worked as an escort and dancer in Toronto, and is an outreach worker with Maggie's: The Toronto Sex Workers Action Project.
Ms. Werhun, 28, says that she has met several female dancers with aspirations of opening their own club. But, because of the licensing and zoning hurdles, their dreams are virtually unattainable. By trying to "protect" our cities from strip clubs through regulation, she says, politicians have instead shielded the industry from evolution.
She acknowledges that strip clubs are "generally perceived as sleazy, mob-operated, underworld-type environments." She just doesn't get why they have to be.
"I dream of a world where women or people who are sex-worker allies are running these clubs, and creating the type of environment where people feel both entertained but also fulfilled on a meaningful level, where they're like, 'Oh, this is just, like, a really great entertainment complex where people are enjoying themselves,' " she says.
Zanzibar strip club on Yonge Street in Toronto.J.P. MOCZULSKI/The Globe and Mail
Outflanked by the intimacy of the Internet
At the Zanzibar club just a few doors down from Remington's on Yonge, owner Allen Cooper says he has had dozens of unsolicited offers to sell over the past few years. With Ryerson University's shiny new student centre looming over his club, he feels like a bit of a dinosaur. "The last of the dodo birds," he says, laughing. "We have a neon sign for God's sake. It's hard to find someone to repair it."
But alongside expansive property values and restrictive bylaws, he also acknowledges the stiff competition he faces in the age of social media – not unlike the pressure felt by movie theatres and concert halls. "Our girls like to dance and take off their clothes, and our customers like the same thing," he says. "But there's a lot more variety in 2018 than there was in 1958."
Mr. Cooper doesn't see the industry's decline as any reflection of a less licentious world – in fact, he observes, society has never been more sexually liberated.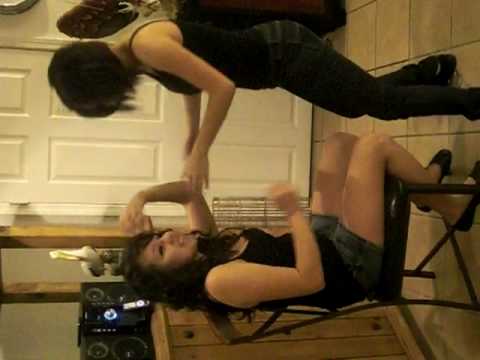 "I don't think cultural morals have shifted. It's just the way people do things these days have shifted. It's a sort of internet society," he says.
The digital shift has been well documented in the film and music industries; sex – and what might be termed sex-adjacent – work is no exception. If you want to see a naked woman in 2018, you can do it from the comfort (and privacy) of your couch, where the beer is a lot cheaper.
As with Mr. Cooper, economist Marina Adshade sees the availability of substitutes as one of the driving factors contributing to the decline of strip clubs. "It's not like people have lost interest in this as an activity. But they have way more alternatives now than they did in the past," argues Ms. Adshade, a professor at the University of British Columbia's Vancouver School of Economics and the School of Public Policy at Simon Fraser University.
"What I'm really thinking about is the [web]cam girls," she adds. "That's huge. It is virtually free to watch a cam girl, and you can do it from the privacy of your own home.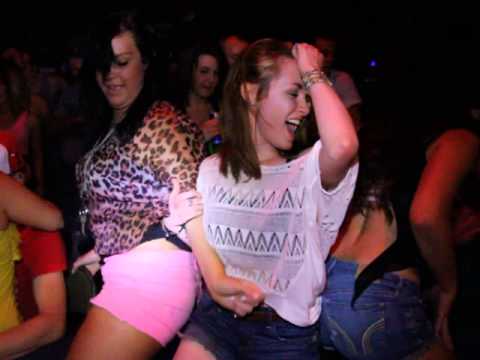 In the same way that online porn shut down the pornographic film cinemas, which used to be in every city, I really think the cam girls are having a big influence."
And she thinks that may not be such a bad thing: Ms. Adshade sees the internet as offering a positive alternative for such workers – one that's potentially safer (if less lucrative), and gives them more control over their environment than they might have in a dingy club. "I think it's hard to have any objection to that," she says.
The Crossovers, one of the few remaining strip clubs in Barrie, Ont.J.P. MOCZULSKI/The Globe and Mail
Individual stalls used for private dances in the VIP section at the Cotton Club in St. John's.Darren Calabrese/The Globe and Mail
As 'extras' emerged, an attempt to protect workers
A second factor affecting the industry, Ms. Adshade says, is changing workplace mores, which the #MeToo era now appears to be carving in stone: "There used to be a culture in workplaces to go and hang out and have meetings and take clients to strip clubs.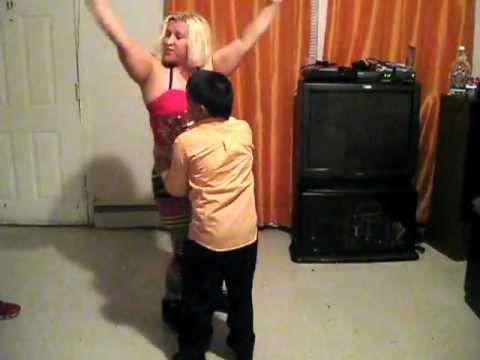 I think with far more women moving up the ladder, this is becoming increasingly frowned upon – clubs are really losing their big-spending, high-end clients for this reason."
In her college years, as a student at Simon Fraser, Ms. Adshade says that she and her classmates used to go out to strip clubs "all the time. The drinks were cheap, the food was reasonably good. We used to go study in them … I have fond memories of it," she says. "I don't think the millennials go to the strip clubs. I think that is very much part of the cultural change."
As the audiences have changed, so, too, has the atmosphere of the clubs. In the roughly 20 years since lap-dancing was deemed legal by the Supreme Court, strip clubs have shifted away from offering theatrical performances, and are now enabling more intimate, transactional sexual experiences. Although burlesque is making a bit of a comeback, glitzy stage shows are overwhelmingly a thing of the past.
Even in cities where touching is technically prohibited, the focus has moved to lap dances and VIP room "extras" because that's where the money is.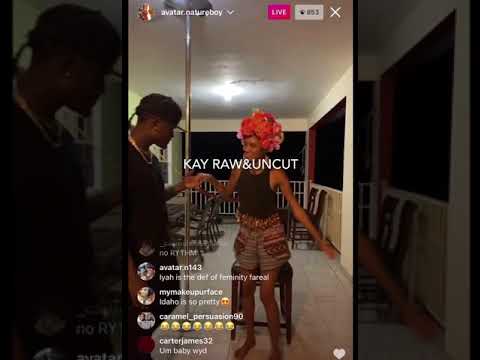 And so a reinforcing cycle has developed: Many potential patrons – more keenly aware, today, of the vulnerabilities women face within the adult-entertainment industry; and put off, as well, by being solicited by dancers – are staying away. And the clients such clubs are able to draw are showing up for a different kind of entertainment than they did a few years ago.
The shift has also driven many dancers out of the industry. Chelsea Fermoyle, 36, a Newfoundland dancer who has worked in the industry for 20 years, says that women bowed out in droves as the business became more and more sexualized.
For those, like Ms. Fermoyle, who strictly do stage shows and basic lap dances, it has become increasingly difficult to make money. "They set systems up," she says, "for us to fail."
Not that such establishments were without their undeniably shady sides to begin with. "Strip clubs in Canada," Ms. Adshade says bluntly, "have been bastions for trafficked women."
In fact, six years ago, the federal government cut the "exotic dancers" category from its Temporary Foreign Worker Program, in an effort to cut down on the exploitation of women in the industry.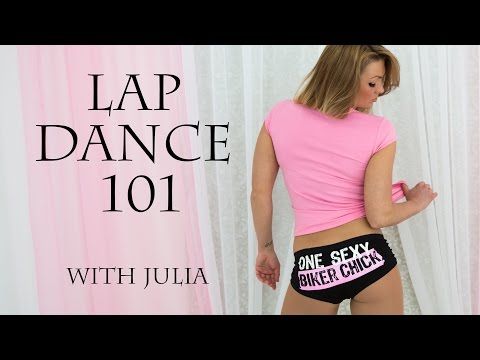 At the time, a coalition of club owners, the Adult Entertainment Association of Canada, quickly came to the clubs' defence. The AEAC even argued that banning exotic dancers would create a labour shortage for clubs, and it threatened in the media that such establishments would be forced to recruit Canadian students to meet demand.​
Their efforts to curtail the government's plans failed, and the group has seemingly since dissolved. Yet, their position was a sign that there is "very little appetite [among club owners] for controlling the trafficking of women into the clubs," Ms. Adshade says.
Every one of the more than half dozen strip-club owners or managers who spoke to The Globe insisted that they themselves follow the rules – that they operate by the book. Maybe "girls" (as many of them describe the women who work in their clubs) are being exploited somewhere else, but not in their clubs. Some still deny that trafficking is an issue in the industry at all, arguing that it's a ploy by the government to shut them down.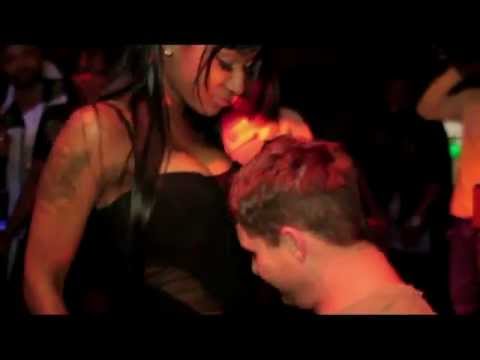 The RCMP wouldn't grant an interview to The Globe and Mail about organized crime and human trafficking in strip clubs today, or about whether they have seen any shift on that front. But the federal police agency did offer an e-mailed statement that said organized-crime groups will seek to make a profit "whenever and however they can; new trends will always continue to surface as long as there's money to be made from the activity."
As the CEO of the Canadian Centre to End Human Trafficking, Barbara Gosse has worked with trafficking survivors and has no doubt that strip clubs are exploitative. But she questions whether their demise will make a dent in trafficking – or, rather, if competitive industries, most notably illicit massage parlours, will simply step in to fill the void.
"I'd love to think [that strip clubs are closing because] people's ideas about equality are changing … but we know that the demand for younger and younger girls, in terms of human trafficking and also prostitution, is not reducing," Ms.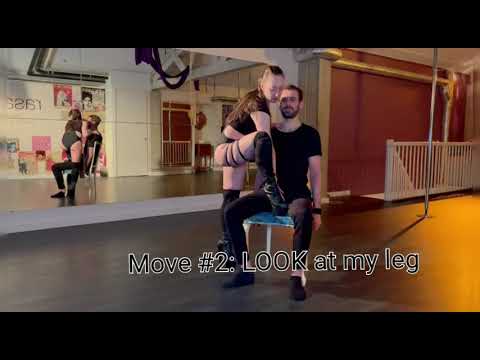 Gosse says.
In some ways, she argues, strip clubs are the lesser of two evils. Despite their reputation for seediness, and their undeniable misogyny, they are heavily regulated. Illicit massage parlours, by comparison, are a Wild West: "These are people operating under the radar, and with very lax regulatory systems to control how they operate, how they treat employees, how they pay taxes. It's actually quite shocking."
Although the City of Toronto was quick to shut down a proposed "doll brothel" this summer – where lifelike silicone dolls (complete with lifelike orifices) would be rented out by the hour – municipalities have tended to be far less vigilant when it comes to illicit massage parlours.
Strip-club owners, too, lament the de facto freedom that such establishments enjoy. "It's not fair. We're playing by different rules," says Roger Cohen, who runs the famed Manor Adult Entertainment Complex in Guelph, Ont..
By refusing to recognize and regulate the proliferation of illicit massage parlours (which typically operate under the guise of holistic spas), he says, governments habitually turn a blind eye to them.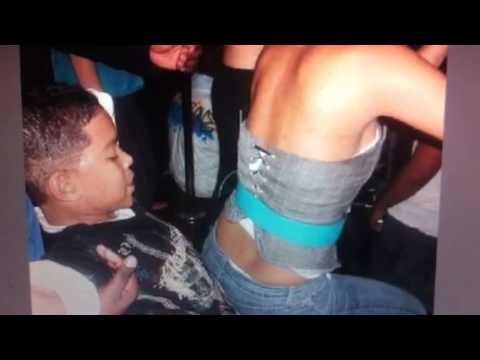 If one gets shut down, it just reopens under a different name.
But Mr. Cohen has a liquor licence to protect. And he has his coveted adult-entertainment licence to protect, as well. "How can I compete," he asks, "with somebody who's got nothing to lose?"
The Manor, one of the few remaining strip clubs in Guelph, Ont.J.P. MOCZULSKI
For strippers themselves, frustration – and a plea
Ms. Werhun, the author and activist, acknowledges that there are problems with the strip-club industry, and that the nature of the work attracts marginalized people. But to conflate consensual sex work with trafficking, she says, mirrors a broader tendency to stigmatize and delegitimize people whose work involves, or even brushes up against, sex and sexuality – when society paints strippers as victims, it dismisses them as workers.
She points out that, among other things, there is no consistent pay model for strippers. In fact, many dancers today are not paid to perform onstage; rather, they themselves pay a fee to work a shift (much like how hairstylists rent out chairs in salons).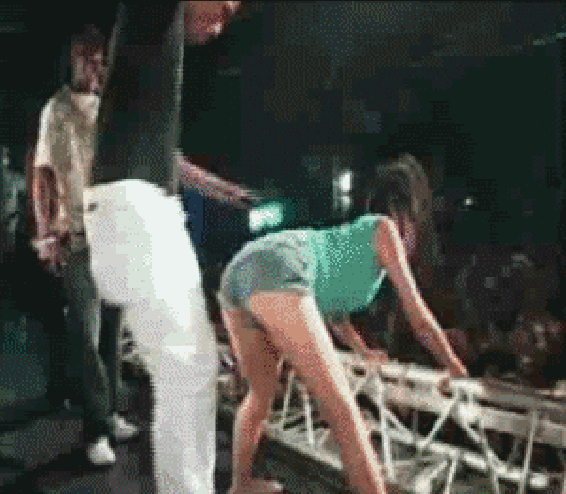 In Toronto, dancers have the added bureaucratic burden of having to secure a personal stripping licence at a cost of $400, which has to be renewed annually for more than $280.
And despite the regulations, strippers themselves have few protections. If dancers are ripped off or assaulted, Ms. Werhun says, it is highly unlikely that they will go to the police. Especially when it comes to extras – which, despite being illegal, exist as an open secret – she says that even managers and club security can be reluctant to intervene, for fear of licences getting rescinded.
Ms. Werhun questions who is really being protected by all the rules, whether those regulations involve local zoning, or legislation from higher levels of government. But she has no doubt who will be hurt when the clubs close down. "[This is] taking reliable income streams away from women and other marginalized people," she says.
It was concerns about organized crime and human trafficking that the Saskatchewan government cited as its reason for outlawing strip clubs many years ago.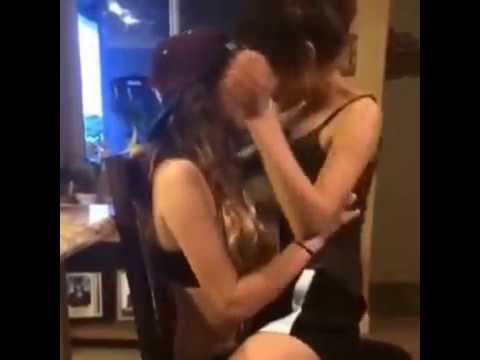 (The ban was briefly reversed by then-premier Brad Wall in 2014, only to be reinstated the following year.) Today, venues such as theatres, casinos and exhibition halls can offer "striptease entertainment" once a year through a special permit, but with several provisos: The event must be for charity, and dancers are only allowed to strip down to panties and pasties.
Although such strictures are ostensibly in place for the sake of the strippers, many entertainers find them an obstacle to earning an honest living. "It's a pain, to say the least," says Regina-based dancer Jasmin Bieber.
Jasmin Bieber packs her car for a performance in Winnipeg.MARK TAYLOR/The Globe and Mail
The 30-year-old runs Pink Champagne Girls, a mobile strip-show business that launched in 2015 as a way to get around the legislation. The company was founded by friends of Ms. Bieber, who have since moved away to dance full-time. (One of them has since been crowned Miss Nude Alberta, she says).
But Ms.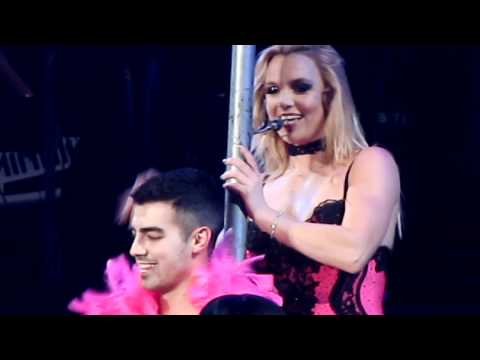 Bieber has family in Saskatchewan, so there she remains. She travels when she can, to dance in clubs in Manitoba or Alberta. But to perform in Saskatchewan, through Pink Champagne Girls, Ms. Bieber and her dancers have to lug their stage, their pole, and their props and costumes into people's houses or offices or even their hotel rooms for private shows, where the government's rules don't apply.
"I love it," Ms. Bieber saysof her trade, "but it's very frustrating."
Her province's rules, she says, also make it potentially dangerous. "It's forcing me into someone's home, someone's business. I don't know where that might be, what it's like in there," she says. "It feels like you're invading their space, [and you're] kind of worried about what the situation is going to be."
She knows of at least one occasion when it was the authorities who injected an unwelcome surprise into a performance. In June, 2017, a bar in a small Saskatchewan town hired two dancers through the company to work a private party, which was closed to the public for the occasion.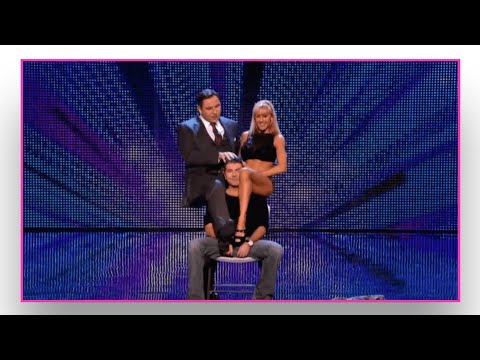 Midway through the night, a team of police and liquor and gaming officers burst into the party.
"There were only two dancers there, and our one security guy. And we were like, 'You brought in this many police officers … to break this up?' " she scoffs.
The police response, she says, made them feel ashamed, as though the self-employed dancers and the men there (whom she described as respectful and consenting) were doing something wrong.
Ms. Bieber puts effort into her routines, and is proud of her work. For her, dancing is an art form. "For a while, it was just 'bump and grind.' But I feel like a lot of girls are getting into silks, hoops, fire …" she says. "Showgirls are starting to make a comeback."
She says the stereotype that all strippers are pimped – and that stripping is something that needs to be hounded out of town – is reductive and damaging. "I think it's silly that we should be scared to do our jobs when we enjoy our jobs and we're not hurting anyone, because it's all consensual," Ms.
Bieber says. "We love our job. We enjoy it. And I don't think it's right for us to be penalized."
Cost of living in Canada
When moving to a new country, it is very important to understand the upcoming financial expenses, the price level for the main groups of goods and rent. At first, after moving, information about the rent for houses and apartments is usually more relevant, which may vary depending on the province, city and region. We also advise you to pay attention in advance to the mandatory costs of the bills: electricity, water, Internet and others.
The cost of transportation for gasoline or the purchase of a bus pass often has a significant impact on the budget. So we also recommend that these items be included in the list of necessary costs. nine0003
We will try to guide you through the main items of expenditure so that you can plan your budget in advance and be fully prepared.
It is known that the largest city in Canada is Toronto (province of Ontario).
It is the business, cultural and economic center of the country. In this regard, the cost of living here is one of the highest, but despite this, thousands of immigrants are striving here.
Given the popularity of Toronto, here are the prices for 2020. nine0003
Accommodation
The first and most significant item of expenditure is rent.
One bedroom apartment per month: around 2314 CAD
A two bedroom apartment will cost about 2966 CAD
Transportation
Transportation in Toronto is very well established and thought out. Here you can get around using: trains, metro, trams, buses, Uber.
Transport here is handled by several leading companies operating within their area. nine0003
For example:
Presto is a transportation company serving the northern suburbs of Toronto.
A one-way trip for an adult on public transport will cost CAD 3.10-3.25
Student Presto Pass per month: CAD 122.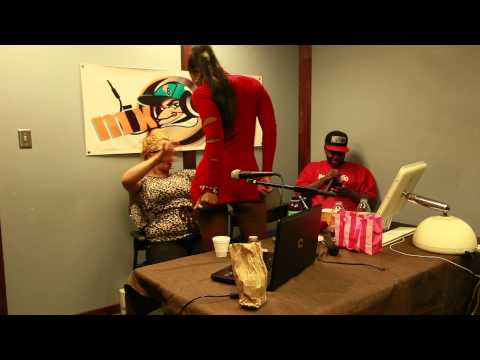 45
Adult Presto Pass per month: CAD 151.15
For If you like to get around with maximum comfort, here is the cost of the Uber ride:
An Uber trip from the City Center to the Yong and Dundas area costs about 30 CAD round trip. nine0003
Products
Food prices actually decreased by about 11% compared to 2019. This is due to the fact that Canadians are increasingly using food delivery apps. Therefore, visiting grocery stores has become less frequent than before.
On average, an adult spends about: 252 CAD per month on groceries
If we consider additional expenses for ordering food to go and visiting restaurants and cafes, then be prepared for the following expenses:
Buy a ready lunch: CAD 10
Order a takeaway dinner: 20 CAD
Lunch at a restaurant: 70 CAD
Coffee (latte) to go: 4 CAD
Cellular and Internet
avg. per month: CAD 75
Internet: approx.0003
Netflix (Standard Monthly Subscription): CAD 13.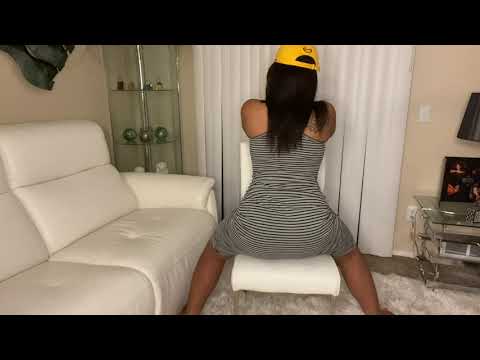 99
Apple TV+: CAD 5.99 per month (First year free with an Apple device)
Disney+: CAD 8.99 per month
It's easy enough to stay in shape at Toronto's gyms and studios.
There are many of them and for every taste.
Monthly gym memberships range from 15 CAD at Planet Fitness to 59CAD to YMCA.
The maximum subscription to Goodlife Fitness will cost up to 69.98 CAD per month.
Kindergartens
We singled out this item of expenditure, as it seriously affects the family budget.
On average, kindergartens cost 800-1200 CAD per month.
Often, one of the parents is forced to take a break from work and stay at home with the child, since it is quite expensive to pay for kindergarten.
Of course, there are still expenses for clothes, gifts, children's entertainment, etc.
When making purchases, everyone proceeds from the budget and the lifestyle to which they are accustomed, everything is very, very individual here.
We have tried to guide you through the most basic and necessary.
So, on average, for living in Toronto per month, a person will need: 3541 CAD
per year you need to be ready to spend about 42,495 CAD
(conclusions are higher for tenants of residential and housing and housing using public transport)
For comparison: the cost of living in Hamilton, located in the same province on the coast of Lake Ontario, is 25% lower than in Toronto. If you like the proximity to Niagara Falls and more affordable housing prices compared to Toronto, then you are here.
Rent for a one-bedroom apartment in an area near the center of Hamilton will cost about 1000 CAD per month.
Cost of buying a 2 bedroom home: around 400,000 CAD
In Toronto, for a similar option, you will have to pay up to 700,000 CAD.
This is such a noticeable difference in prices in fairly close cities.
Canadians Gilles and Poirier won the ice dance at the Grand Prix in Canada
Sport
At the second stage of the Grand Prix in figure skating - Skate Canada - Russian figure skaters Diana Davis, who is the daughter of the famous coach Eteri Tutberidze, and Gleb Smolkin took fifth place.
Elizaveta Shanaeva and David Narizhny, also representing Russia, were on the penultimate line, and Canadians Piper Gilles and Paul Poirier won. Gazeta.Ru conducted a text online broadcast of the rentals. nine0003
05:45
This concludes Gazeta.Ru online text broadcast of ice dancing performances. See you soon!
05:40
Gilles and Poirier Rental:
05:35
Guignard and Fabbri rental:
05:30
Smart and Diaza rental:
05:25
Davis and Smolkin rental:
05:20
Rental of Shanaeva and Narizhny:
05:15
And these are the final marks for both performances.
close
100%
05:10
Full results of the free dance at the Canadian Grand Prix.
close
100%
05:05
So, summing up, to say the most important thing - Diana Davis and Gleb Smolkin took fifth place at the Grand Prix stage in Canada, which was their first performance at the Grand Prix at the adult level. Another Russian couple, Elizaveta Shanaeva and David Narizhny, who also debuted, came in ninth place.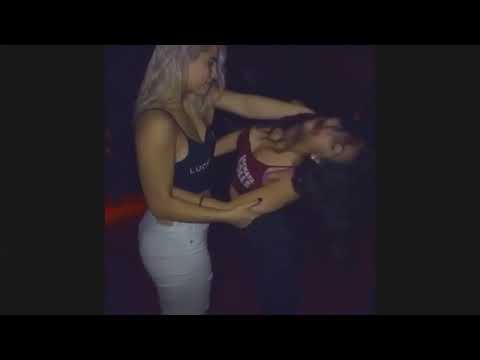 nine0020
05:04
125.32 Canadians receive for their performance. and as a result they get 210.97. Unconditional first place.
05:01
A stunningly beautiful duet that gave the same performance. The skaters did an excellent job with the free dance, clearly completing all the steps, twizzles, spins, lifts. There was practically nothing to complain about, and they complete with beautiful support, which looks very impressive.
04:56
And the leaders in the short program are Canadian figure skaters Piper Gilles and Paul Poirier.
04:55
The judges give the Italian couple's free dance 121.23 points, giving them a total of 200.05 points.
04:53
Italian skaters live their lives on the ice, they literally merge with the music. Every element, every turn on the ice is perfected and clearly calibrated, the experience of this pair greatly affects. Gets goosebumps. Did a great job with every element.
nine0003
04:48
Italians Charlene Gignard and Marco Fabbri appear on the ice.
04:47
For their performance, the Spanish duo gets 115.96 points, which gives them 192.93 points and brings them to the intermediate first place.
04:44
The Spanish skaters brilliantly coped with their program, clear and smooth execution of all elements, wonderful twizzles and spins, a special mood, of course, create wonderful lifts that come out light and airy for a couple. The ending turned out especially catchy, very effective. nine0003
04:39
Let's move on to the top three. Spaniards Olivia Smart and Erian Diaz on the ice.
04:39
The judges give the American duo 114.11 points in the free skate, giving them a total of 186.51 points. They are ahead of Davis and Smolkin.
04:36
A melodic performance with well-made elements, but the idea as a whole seems not to be guessed. The skaters look good with each other, they do excellent lifts, and the choreography of the skaters was at the highest level.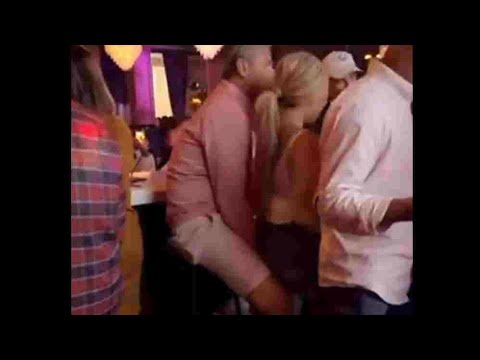 nine0003
04:32
Americans Caroline Green and Michael Parson take to the ice with their program.
04:31
106.19 points for the couple in the free dance, giving them a total of 178.08 points. Meanwhile, Davis and Smolkin have guaranteed themselves a place in the top 5!
04:28
A couple rides to the music from The Lion King cartoon. The skaters also showed very original support at one moment, which they succeeded perfectly. And in general, the elements turn out well, but the program itself looked a little torn, as if not a single whole. nine0003
04:23
Leela Fear and Lewis Gibson from Great Britain open the second warm-up.
04:19
Meanwhile, the leading group goes to the warm-up.
04:17
So, the position after the first warm-up is as follows. Very good for Diana and Gleb.
close
100%
04:16
The couple scores 107.20 in the free dance, giving them a score of 179.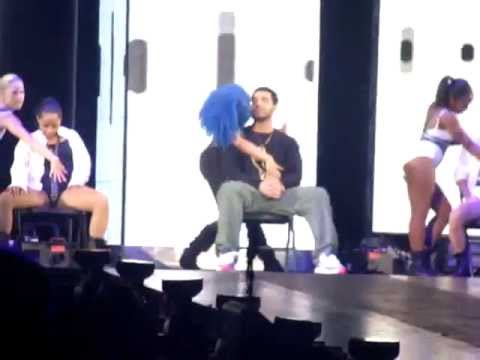 07. And they are inferior to Davis and Smolkin. nine0020
04:14
It is worth immediately noting a very interesting musical accompaniment: initially, as if the sounds of the forest sound, the singing of birds, and only after a few elements, the groovy music turns on. And under these motives, the couple did an excellent job with their program. Excellent, original supports, and the rest of the elements are clean.
04:09
Midjori Lagoa and Zachary Laga round out the first warm-up. The couple represent Canada.
04:08
109.91 points - this is how much a Russian couple gets for their free dance. In total, they score 180.57 points. Excellent result.
04:06
A couple perform to the music from the Moulin Rouge musical. And they got off to a great start — with a fast spin, and the twizzles came out good after that. The Russian skaters are doing great, and the two final lifts that Davis and Smolkin put at the very end come out really amazing - beautiful, light.
nine0003
04:01
Another Russian couple appears on the ice - Diana Davis and Gleb Smolkin.
04:00
For the free dance, the American couple receives 99.80 points, which gives them a total of 168.76 points.
03:58
Another very smooth, rolled performance, the partners on the ice feel great about each other. The Americans managed without serious and gross mistakes, having done all the elements at a decent level. Separately, it is worth noting that towards the end of the program, the music changed to faster and more rhythmic, and the skaters entered the new pace perfectly. nine0003
03:53
Christina Carriera and Anthony Ponomorenko from the USA take to the ice.
03:52
In the free dance, Shanaeva and Narizhny scored 92.13 points, which gave them a total of 160.66 points. They beat the Canadians.
03:51
Based on the circus "Du Soleil", the performance of a Russian couple was staged.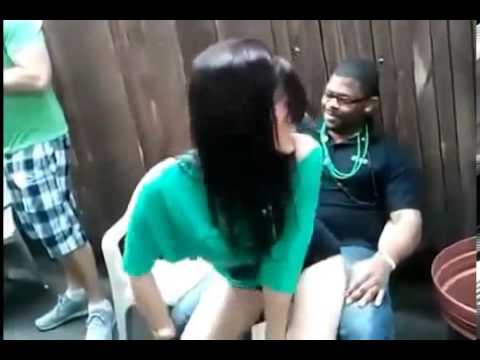 They started the performance well, good twizzles showed rotation, and then the partner stumbled and fell on an almost level ground. But the next support came out very beautiful and elegant, like everything else next. This error didn't really hit me hard. nine0003
03:45
And Elizaveta Shanaeva and David Narizhny appear on the ice!
03:44
The judges evaluate the performance of the skaters at 95.81 points, which gives 156.56 in total.
03:42
Very smooth performance, the couple fit perfectly into their music, I move with it in the same rhythm. In general, almost all elements were successful for the couple without gross errors - twizzles, rotations, and supports, even if the last one came out a little heavy. nine0003
03:37
Canadians Hayley Sales and Nicholas Wamstacker open the free dance.
03:32
The first group of participants begins the warm-up, where two Russian couples will perform - under the second and fourth starting numbers.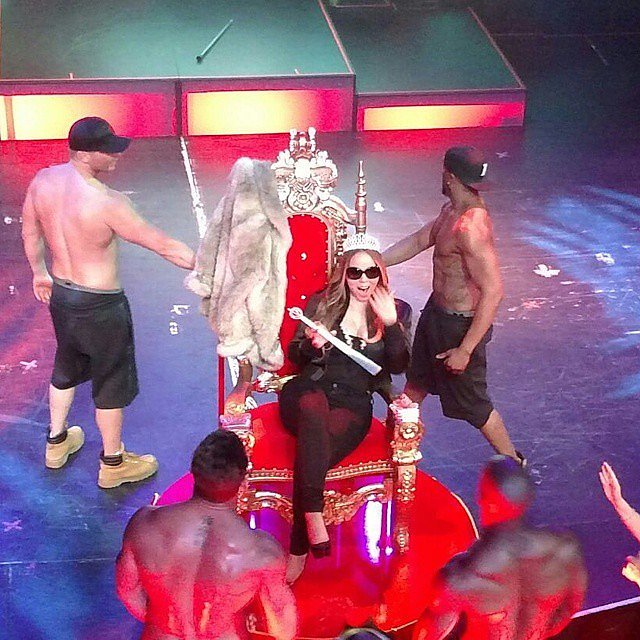 03:32
Play order today:
close
100%
03:30
The full results of the rhythm dance, according to the results of which the Russian couple takes only seventh place:
close
100%
03:25
Good night, dear figure skating fans! We bring to your attention a text online broadcast of the dancers' free program, where Russia is represented by Diana Davis and Gleb Smolkin, as well as Elizaveta Shanaeva and David Narizhny.
New records appeared
show
Subscribe to Gazeta.Ru in News, Zen and Telegram.
To report a bug, highlight text and press Ctrl+Enter
News
Zen
Telegram
Picture of the day
Military operation in Ukraine. Day 313 08:20
How much you can drink to get behind the wheel in the morning
Narcologist Bolonkin calculated the rate of withdrawal of alcoholic beverages from the body
nine0002 "Reserves of many rare earth metals are close to exhaustion": does humanity need a lunar base?
Astronomer Vladislav Shevchenko explained what minerals can be mined on the Moon
Named the probable cause of the Ukrainian military strike on Makiivka
The head of the EC called Zelensky, promised help and a meeting in the near future
Military Watch: Ukraine will not be able to use the Patriot air defense system until 2024
Seven people were injured and burned on board the plane in Alma-Ata due to turbulence
News and materials
Vasilyev about refusing to watch the Biathlon World Cup: what, should I follow the steroid Norwegians?
Apple raises the cost of replacing the battery in its gadgets from March 1
Wine production in the Krasnodar Territory increased by 17%