How to make tribal belly dance belt
DIY ATS Tribal Belt - inspired by kuchi belts for American Tribal Style belly dance
ATS weeks here at Sparkly Belly! 😀
Last week I shared with you how to make 4-yard pantaloons for ATS and tribal fusion belly dance, and I was so happy to see many of you got so excited as soon as I shared the tutorial! 🙂
This week, continuing the ATS theme, I've created this ATS tribal belt inspired by kuchi belts!
It's simple to make but there's lots of room for creative decoration ideas, and I can't wait to share it with you. Let's get started!
Sign up here to get more FCBD/fusion costume tutorials!
To make this DIY ATS tribal belt, you need:
Non-stretch fabric – Heavy-weight non-stretch fabric with a nice body and weight would work really well for making this belt. I'm using cotton canvas here, and you'll need about 15cm (6in) of 100cm (40in) wide fabric.
Medium to heavy-weight interfacing – if you can get a fusible one, that's easier. I only had sew-on interfacing, so I'm using that here. You'll need about 30cm (12in) of this.
Fabric for lining – You can use pretty much any fabric for this. You'll need about 30cm (12in).
Your favorite decorative bits – medallions, shells, coins, tassels, mirrors you name it! I'll give you some ideas later in this tutorial 🙂
How to Make DIY ATS Tribal Belt
First, measure your belt line. It's where you want to wear the belt, and not your waist. It's usually between your natural waist and hips.
On your interfacing, draw a long rectangle that is your belt line measurement minus 12cm (4 3/4in) with your preferred width for the belt. Mine is 6.5cm (2 ½ in) wide. I sewed 2 pieces of interfacing together by overlapping them about 1cm to make the length needed.
From the middle point of one of the shorter ends, measure 4cm (1 1/2in), and connect to the corners so you have a pointy end.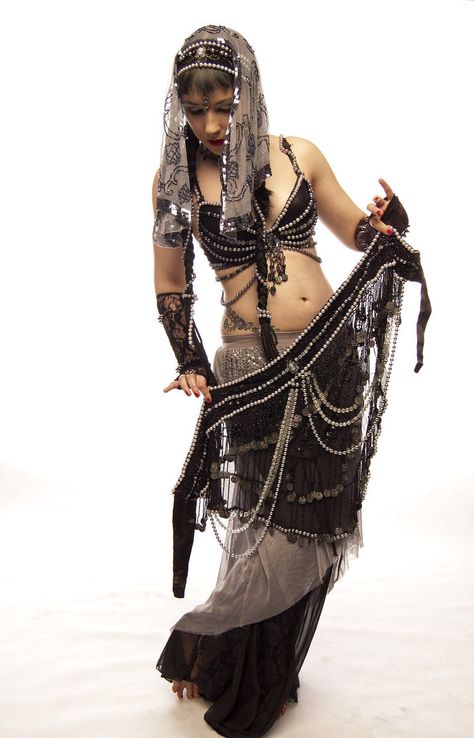 Repeat this for the other end.
Cut along the outline.
Use that as a pattern, and on your non-stretch fabric, trace the interfacing while adding a 1.5 cm (5/8in) seam allowance all around. Cut along the outline.
And use that as a pattern and trace it on the lining fabric. Cut along the outline.
From the non-stretch fabric, cut 2 strips that are 40cm (16in) long and 4cm (1 1/2in) wide.
Take one of the strips, and fold it in half lengthwise right sides together. Do a straight stitch along the raw edge with a 5mm (1/4in) seam allowance. 
Turn it inside out (I like to use a safety pin for this), and fold one end about 5mm (1/4in) towards the wrong side, flatten it so that the seam is in the middle, and do a straight stitch with a 2mm (1/8in) seam allowance. 
Repeat this with the other strip. These will be the ties for the belt.
Take everything to your ironing board now. First give the ties a good press so the seam lays nicely in the middle and the ties are flat.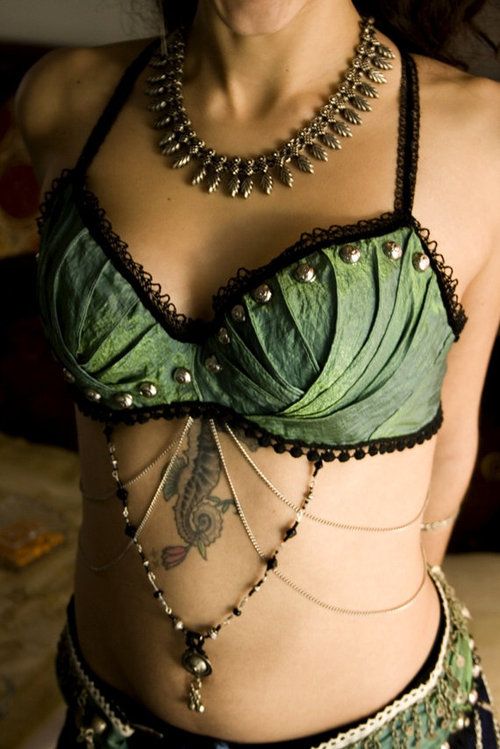 Then for the non-stretch fabric, fold in 1.5cm (5/8in) from all edges towards the wrong side, and give it a good press.
Repeat for the lining.
If your interfacing is fusible, place it on the wrong side of the non-stretch fabric, and give it a press so these 2 layers are together.
If, like me, you're using sew-on interfacing, place the interfacing on the wrong side of the non-stretch fabric the same way, fold over the 1.5cm (5/8in) seam allowance, take it to the sewing machine, and do a straight stitch with a 5mm (1/4in) seam allowance.
Then at one of the pointy end, place the unfinished end of a tie by overlapping the ends about 1.5cm (5/8in).  Wrong sides up for both of them. And do a straight stitch a couple of times and secure the tie to the belt. 
Repeat for the other end. 
Now you have a perfect, sturdy base for your belt! From here, decorate it as you like!
You can make medallion appliques like these, add embroidered ribbon, layer lace, add coins, tassels  etc etc
I think lots of items can go into decorating this belt, but attention-grabbing pieces like medallion appliques really help balance the overall look of the ATS belt.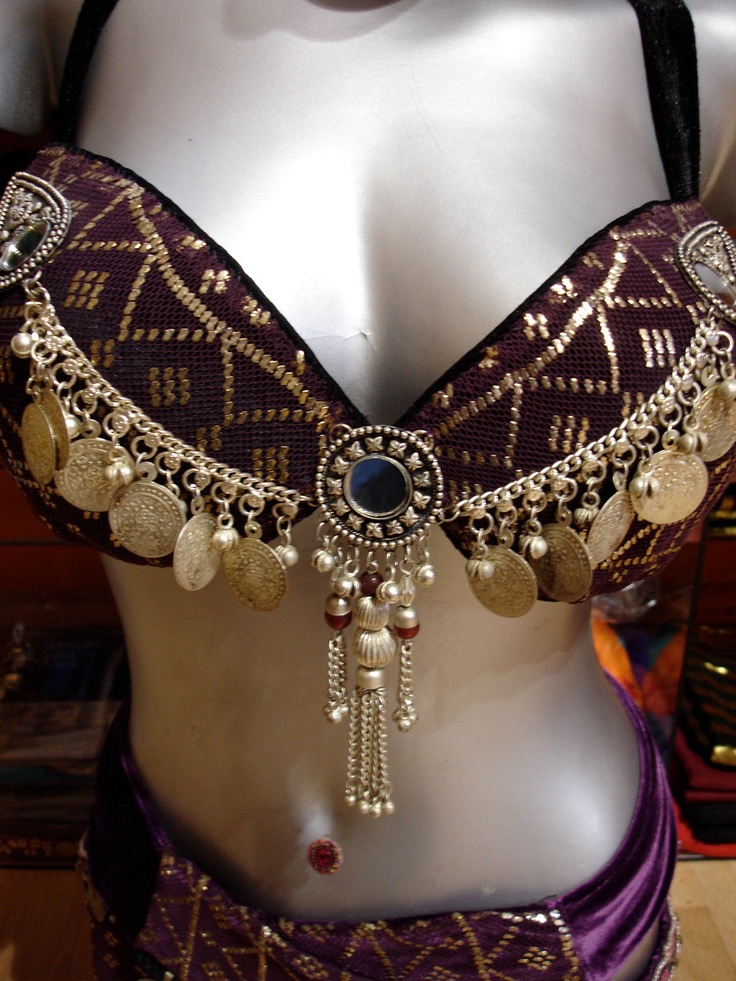 If you want to make medallion appliques like these, these are all from my DIY Applique Kit shop.
This cowrie shell design was just added to the shop, and I'm in love with it! The kit comes with all materials, so it makes your project super easy! Check it out in the shop here!
Grab your favorite kits at SparklyBelly.com/shop, and make beautiful medallions, and add them onto your ATS tribal style belts!
*TIP* Holiday sale is on now at the shop! These kits will make perfect gifts for your dancer friends! Use the coupon code HOLIDAY2019 and buy 2 get 1 FREE! (Coupon code expires on Nov 10, so check it out now!)
After playing around with all these bits, I decided to use my favorite embroidered ribbon I picked up in New York City and kept my ATS belt rather simple so the medallions pop. I added the coins so there are movement pieces 😉 But for yours, do what makes you the happiest, be creative and add colors and fun items as you like! 
Once you decide on your decoration, sew on items that are going to be at the bottom of the layers first, then layer more on top.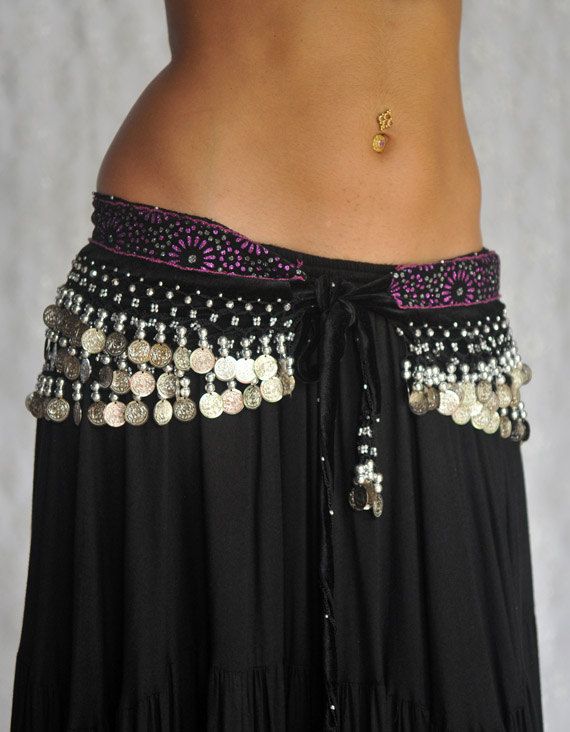 So I stitched the ribbon with a sewing machine first, stitched the coin chain on the back by hand, and sewed on medallions on top.
Once you're finished decorating, on the backside, place the lining piece, and do a whip stitch all around to secure the lining to the back. This way all your stitches and hard work is protected, and the belt looks nice and professional from the inside too.
And your DIY ATS tribal belt is complete! The base is really nice and sturdy, and the size is adjustable with the front ties. It doesn't take a lot of fabric, so you might be able to make with scrap fabric, and I had SO MUCH fun decorating it!
Again, be creative, and if you make your own inspired by this tutorial, make sure to share your creation in Sparkly Belly's Facebook group! We'd love to see what you create!
And if you liked this DIY ATS belt, share love and share this tutorial with your dance sisters! They'll appreciate it!
And if you're curious about making more ATS or tribal costuming bits, sign up for my newsletter below and I'll send you more ideas your way! 
Click here to sign up for my newsletter (BONUS: Get 6 more ATS tribal costuming DIY's!)
Next week I'll share with you how to make this sparkly swirly armband inspired by ballroom jewelry.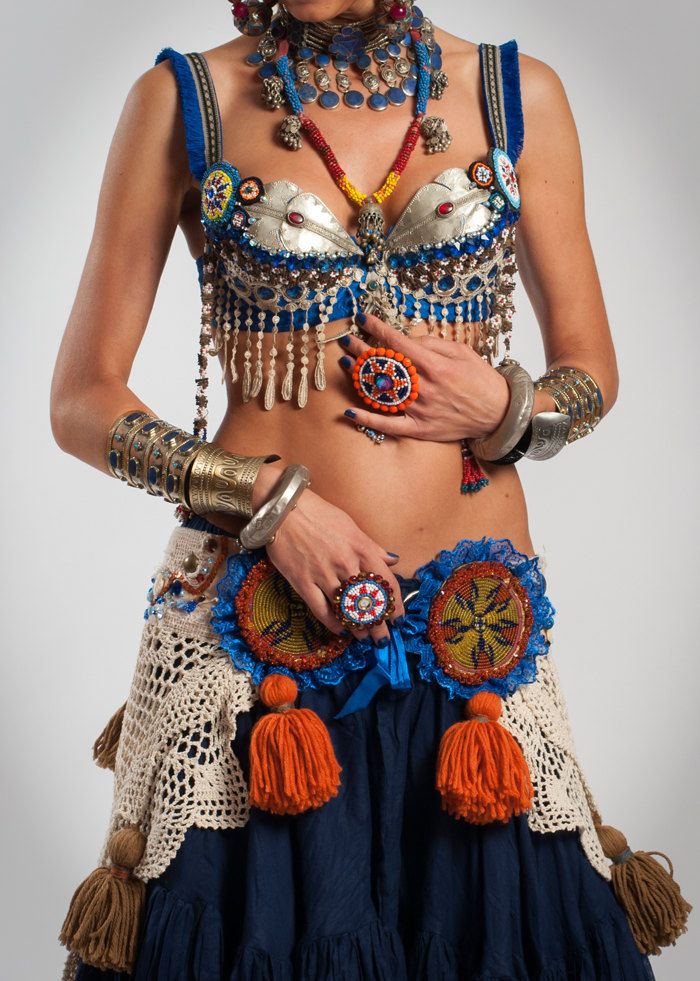 If you're curious about the armband, here's another reason why you should sign up for my newsletter , so you won't miss it! 😉
Thanks for reading, and keep sparkling!
P.S. Pin this image on your next project board!
Like what you read? Want to make more costuming bits yourself?
Sign up for my newsletter here and get my free email course, Belly Dance Costume Making 101!
Tribal Dance Belt - Etsy.de
Etsy is no longer supporting older versions of your web browser in order to ensure that user data remains secure. Please update to the latest version.
Take full advantage of our site features by enabling JavaScript.
Find something memorable, join a community doing good.
( 1,000+ relevant results, with Ads Sellers looking to grow their business and reach more interested buyers can use Etsy's advertising platform to promote their items.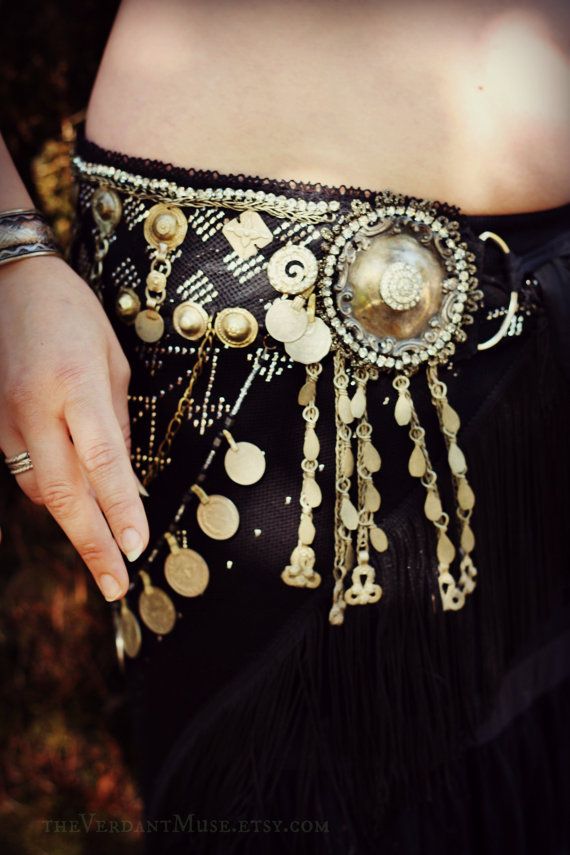 You'll see ad results based on factors like relevancy, and the amount sellers pay per click. Learn more. )
DIY belly dance loincloths
Today, belly dancing is gaining more and more popularity.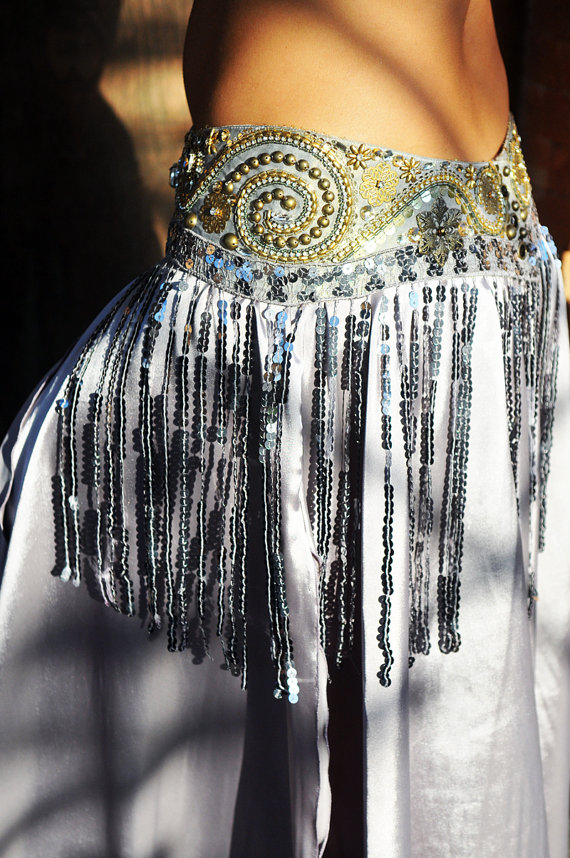 Many modern beauties want to learn this type of oriental art. There are many studios where oriental dance is taught. However, here the dancer's costume will play an important role. In order to choose it, you need to decide on the style. Colors need to be chosen not only so that they please the viewer, but also so that they suit you directly.
From history
The traditional Arabic costume completely hides the dancer's body. He leaves only the feet, hands and face open. However, on stage, we see something completely different: the outfit consists only of a bodice, a belt and a skirt. The design of such ensembles was developed specifically for the girls to perform in the "cabaret". At the same time, the outfit was additionally decorated with glass beads, fringe and rhinestones.
First months of training: how to dress?
Of course, the costumes of oriental dancers are beautiful and spectacular, but if you are just starting to practice this type of dance, then it is not necessary to immediately acquire something similar.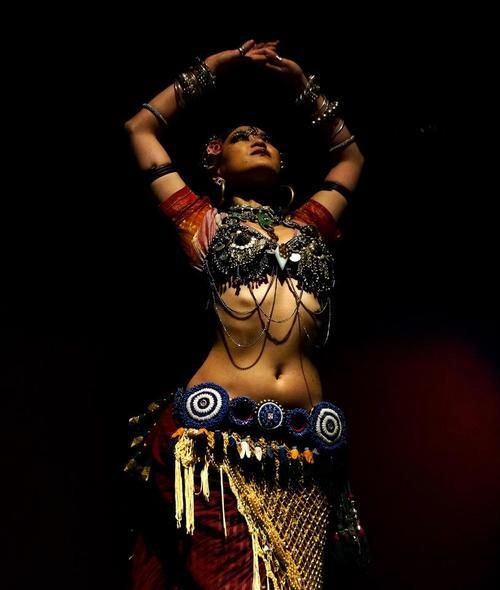 Remember that in the first months of training, your body will undergo numerous changes. The waist will become more elegant, fat deposits will disappear.
It is best to start learning belly dancing in breeches or leggings and a short T-shirt or top. Further, over time, it will be possible to purchase such elements of a dress for oriental dances, such as, for example, a belt with coins, the ringing of which will create additional motivation and good mood during training.
How to choose the right outfit for an oriental dance
Before choosing an outfit for a belly dance, you need to decide on the style. If you want a folklore costume, then it will need to display a traditional ensemble. If you are a fan of the style of rax el sharki, oriental and cabaret, then suits with tight skirts based on stretch are relevant today. For them, as a rule, complex-shaped figured loincloths are used, but many do without them at all. But in this case, it will be necessary to embroider the upper part of the skirt with a beaded fringe or monists.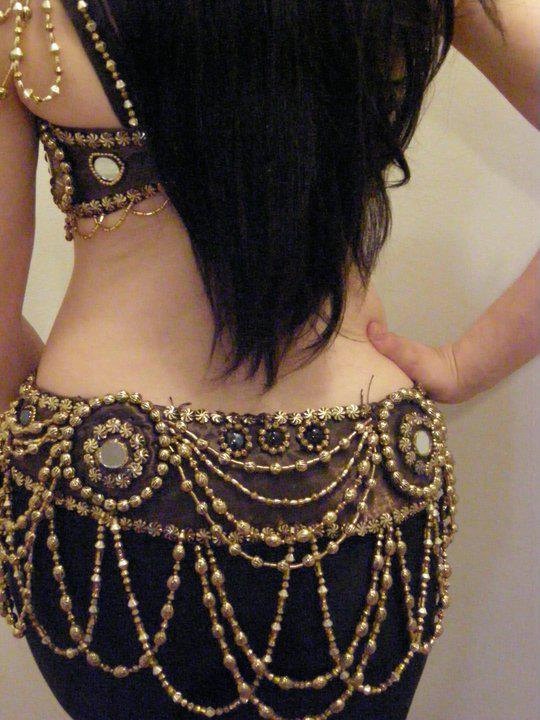 Beautiful jewelry will be a great addition to the costume.
Before choosing a belly dance costume, you should consider where you are going to use it. Performing in front of an audience? At a dance competition? In a regular workout?
Remember that the image must be matched to the music and dance style. This also includes the choice of fabric for the outfit and its color.
Dance shoes
What shoes can I choose for oriental dancing? Historically, oriental belly dance is danced barefoot. This emphasizes that the connection of the dancer with the Earth is inextricable and permanent.
However, if for some reason you can't or just don't want to perform barefoot, you can wear shoes, ballet flats or just socks. For a performance, shoes are chosen to match the color of the suit: if it uses silver or gold tones, then the shoes must be made in a similar shade.
Loincloths: photos, ideas and decorations
Oriental dancers often use various accessories and paraphernalia for dancing.
These can be shawls and scarves, a loincloth, a veil, a saber, a candelabra, a cane and other accessories. It is they who give the room originality and zest.
Belly dance loincloths and belts are a special detail of the oriental costume. Since the belt must sit tightly on the hips during the dance, not twist or lose its shape, it is made of dense fabric, which is sewn to a soft and elastic base. The loincloths are embroidered with sequins, beads, beads, and their bottom is decorated with monists or fringe. When the dancer moves her hips, the monista and fringe tinkle and vibrate rhythmically, capturing all the viewer's attention.
Oriental dance belt: fabric, decorations. Is it possible to do it yourself?
Judging by the classical canons, one of the obligatory elements of an oriental dance costume is a scarf, belt or loincloth. A girl can decorate it with coins or beads, and most often both are used at the same time. During the performance of the dance, they gently ring to the beat of the dancer's movements, creating a feeling of peace and magic of the eastern night.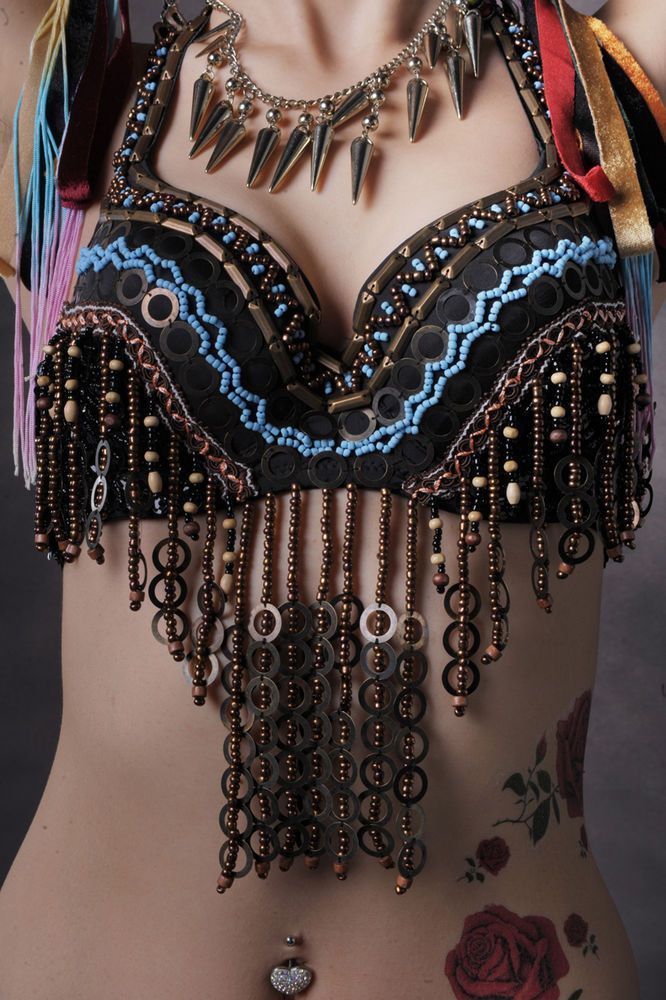 Oriental dance loincloths are the final and complementary touch to your look.
How to use a belly dance loincloth? Elementary: you just need to tie it around your belt. If you decide to make a belly dance scarf yourself, then you should carefully consider its shape, decor and choice of fabric.
Colors can be varied: red, blue, yellow, green and others. You can choose a belt for belly dancing in the color of the costume, or you can choose a contrasting shade - this choice is solely for the dancer!
Remember that belts of different sizes behave differently during dance moves. As a rule, the length and width of the product do not exceed one meter.
You can sew a simple scarf with almost no decorations, or you can create a richly decorated belt with lots of sequins, fringes and monists. Additional elements of the costume usually behave very beautifully during the execution of dance movements, bringing entertainment to it and captivating the viewer.
The shapes possible for the loincloth are different: it can be a circle, a rectangle, a semicircle or a triangle.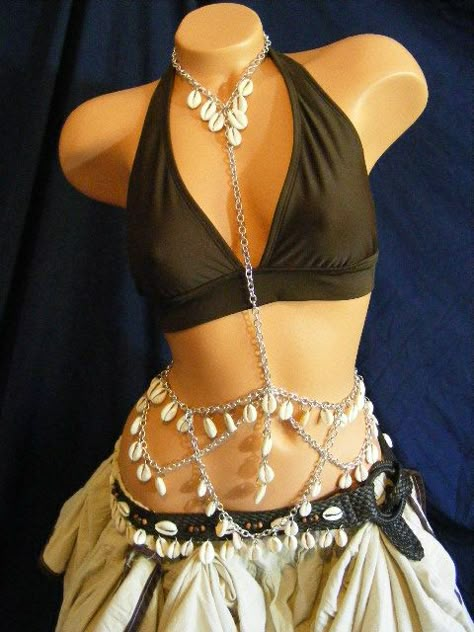 In order to calculate the most convenient option for yourself, you need to experiment with different models. So you will understand which form of the belt is most convenient for you.
In most cases, an oriental dance belt is made from lightweight fabrics such as chiffon. A leather loincloth will only make the costume heavier and may even interfere with the performance of the dance. A flying transparent fabric, like chiffon, will not hinder movements, while beautifully fitting the silhouette.
The second most popular belt fabric is velvet. Luxurious fabric will emphasize the beauty of the figure and the refined taste of the dancer, as well as create a feeling of oriental sophistication. Velvet loincloths look especially advantageous not only because of the soft sheen of the fabric, but also because of the shimmering coins that are brighter against its background.
In addition to these fabrics, organza, stretch, satin, crepe-chiffon can be used for the loincloth.
We have already said a lot about the design, but it should be recalled that it is better to keep the belt simple.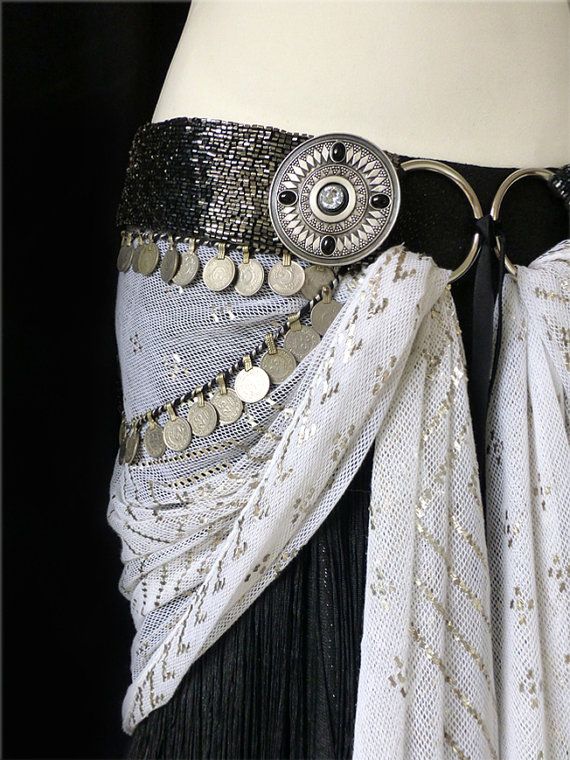 Remember that an excess of beads and monist will not only unnecessarily weigh the fabric, but can also ruin the entire look of the costume.
We create a costume for belly dancing with our own hands
Almost every modern woman is looking for a hobby for herself. Someone embroiders with pleasure, someone bakes pies, and someone goes to dances. In this article, I would like to tell women who are mastering oriental culture how to sew a belly dance costume with their own hands.
Components
First of all, you should decide on the details of the costume. It will definitely be a long skirt and bodice. However, if it is not possible to make all the details beautiful, you can safely get by with just one belt. From accessories you can prepare a veil, you will also need a huge number of different jewelry for arms, ears, legs - earrings, rings, chains, bracelets, etc.
Bodice
with the preparation of the bodice. For this, an ordinary opaque bra (preferably foam rubber) may be suitable.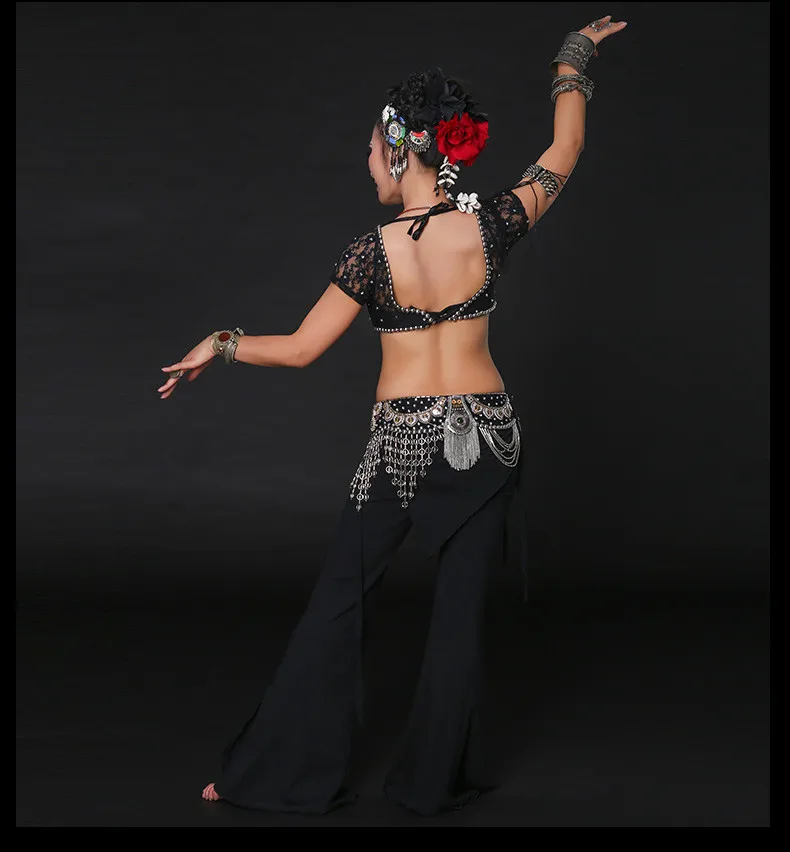 If it is already the right color, it will only need to be decorated. However, it is better to pre-sheathe it with the desired fabric so that it does not look ordinary. It will be impossible to create a single piece of skin, so it will consist of several parts. The first is a detail for cups. It is cut out in a rectangular shape and bent over the finished product. To do this, you will need to make several folds of fabric according to the principle of creating a tuck. You will also need fabric for the straps. To do this, cut out long rectangles that simply wrap these parts on all sides. The pieces are already sewn on the bra, you can even sew them on with a decorative stitch. "Ponytails" are hidden under the details for the cups of the bodice, which are sewn on last. We go further, creating individual details for a belly dance costume with our own hands. When the bra is completely wrapped in new fabric, you need to start decorating the product. Everything that the lady likes will come in handy here.
It can be just beautiful embroidery with threads or beads, or it can be glued sequins in the form of fish scales, etc. Here the woman herself decides what she wants to get as a result. However, you need to remember that everything should be fairly securely attached, because in this costume you will have to dance, that is, actively move.
Skirt
Tailoring of the belly dance costume includes making a long skirt. To do this, you need to take a fairly thin transparent fabric that drapes well, such as chiffon or crepe chiffon. Now you need to decide what kind of skirt you want to make. Two options can be considered. The first is an ordinary straight skirt with slits on the sides, the second is a sun skirt.
In any case, you need to prepare the belly dance costume patterns beforehand. So, for a straight skirt, you will need to take two pieces of fabric that will be sewn along the sides to about the end of the thigh. Unsewn sections and the bottom are simply hemmed. From above, you can provide the usual wide belt, which must be made of elastic fabric, because it will most likely be on the hips, and not on the waist.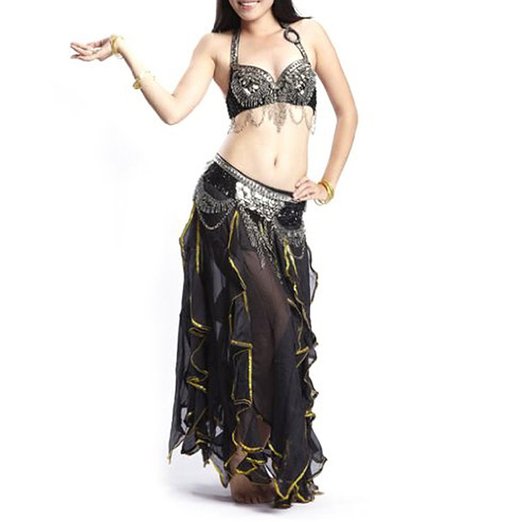 To do this, you need a piece of fabric twice as wide as the belt itself. The fabric for the belt is bent in width with the wrong side inward. Next, the belt is sewn to the skirt. To do this, first the inner part of the belt (which is adjacent to the body) is sewn with a skirt, then the fabric allowances are tucked in, covered with the front of the belt, and everything is overcast. If everything went out neatly, a decorative stitch is started along the front of the belt. Oriental belly dance costumes also suggest the possibility of creating a sun skirt. You can sew it in the same way as the previous one, but the fabric will take a little more, about 2.5 times. After all, the sun skirt is a circle with a cutout for the waist in the center. The top of the skirt, along the waistline, can be gathered. The bottom is hemmed with a narrow scar, a wide belt is sewn to the top. That's all, the skirt is ready.
Belt
When preparing a belly dance costume with your own hands, it is important not to forget about such a moment as the design of the belt.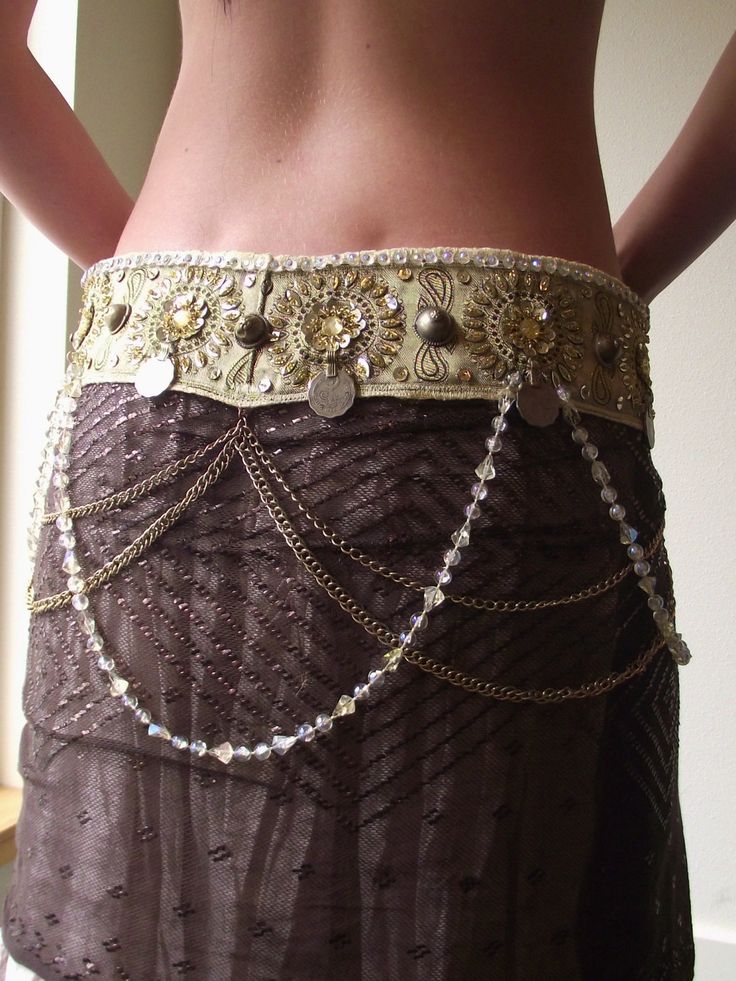 It is this detail that gives the costume a special appeal. How to make it? To do this, it is better to pre-prepare a full-size pattern. The top must be straight, and the bottom of the belt can be triangular, figured, rounded - whatever you like. The length of the product is calculated: this is the waist circumference plus approximately 4 cm for the fastener. You can make tucks so that the product sits perfectly on the figure.
The fabric is also selected: for the base of the belt - dense, cotton can be used, and for the top - something light and beautiful, for example supplex, satin, crepe-satin. You will also need a dense interlining for gluing the product, it will be attached from the inside to the front of the product. When the parts are ready, they need to be folded with the right sides inward, sewn, turned inside out, through the hole left, baste and insert the fastener (the belt can simply be tied). Now it remains to decorate it in the same way as the bodice.
Accessories
What other details can oriental belly dance costumes suggest? Of course, these are special decorations.