How to dance and look cool
10 Basic Dance Moves Anyone Can Learn
Do you ever watch someone dance and wonder how they come up with moves so easily?
Great dancers often master a specific set of moves that they can fall back on again and again.
Read on for 10 basic dance moves you can learn in minutes and use every time you wanna dance.
P.S. You can learn all of these moves for FREE on STEEZY Studio! No cc required. 😉
‍
1. The Two-Step
‍
When I first started dancing at parties, the Two-Step was the first move that truly came naturally to me.
It really is as simple as stepping from side to side to the beat!
If you're looking for something foolproof that allows you to just groove and enjoy the music...
Boom. Here it is.
2. The Monestary
This move was born in a club called Monestary out in St. Louis!

It's built on a Two-Step, so if you took that class, you've already got a foundation for the footwork.

But rather than bringing your feet together, you'll tap them to the front with your knee and foot turned inward.
Then, as you tap the feet, you'll move your arms and shoulders in a circular movement.
‍
3. Booty Pop (Side To Side)
Like the Woah, this sexy move is super TikTok-friendly – but with more feminine energy.

To do a booty pop to the side, you're gonna bend your knees, put your hands on one knee, and then bring the other leg from bent to straight while turning your knee inward.
If you're a long-haired baddie, be sure to keep all your hair on one side so it doesn't flop in your face as you pop!

‍
‍Read this article on How To Dance Sexy to get more tips on pulling off moves like this one!
‍
‍
4. The Billy Bounce
Surprise – this club-ready move is built on… a bounce!

But what makes it unique is that your knees will come inward on each bounce rather than just up and down.

Once you've got the funky lil knee bounce down, you'll add in an upward kick on each side.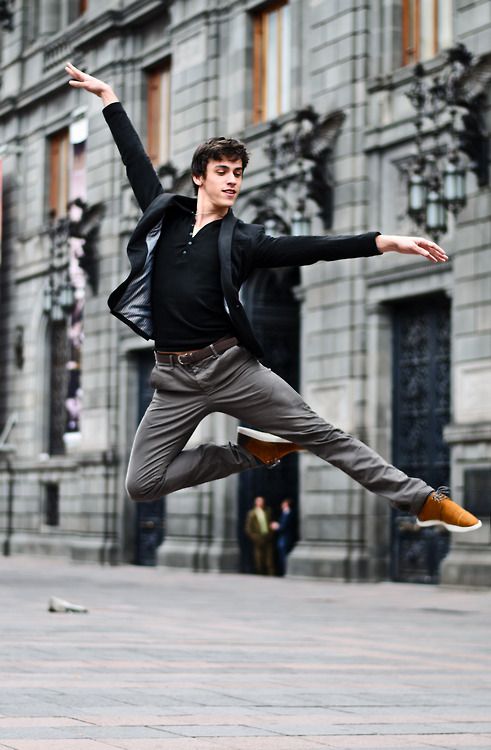 The best thing about this move is that while the footwork takes a few minutes to learn, you don't necessarily need to add an arm movement to make it look cool.

Just keep your arms front and center.
‍
5. The Woah
Even if you're not actively involved in the dance community, you've probably seen people hitting the Woah – on TikTok, Reels... all over your newsfeed!
Whether you wanna make a viral video of your own, or you're just looking for a fun, basic dance move to pull out at the clerb, this one is too good not to learn.
Since the locking arm motion is so sharp and pronounced, use the Woah to accent the heaviest bass beats in your favorite songs.
‍
6. The Dougie
Yes, the Dougie is a real dance move!
Like the Two-Step, you'll be shifting your weight from side to side, but this time, adding some shoulder movements and a lil more attitude.
Try this one out to some songs other than the one that made it famous – you'll find it works with any hype beat.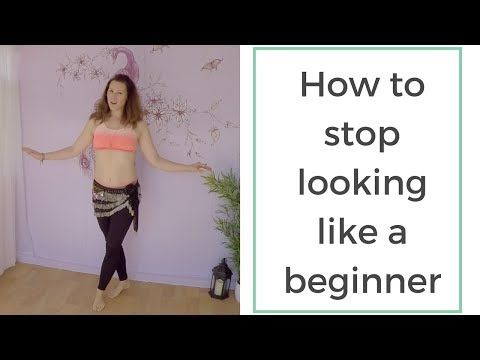 ‍
‍
7. Scoop Arm Into Hip Sway
Sooo this one is more of combo than a move, but it only takes a few minutes to learn and it works with any fun sassy song…

So it deserves to be here, ok?!

For this move, you're gonna scoop your arm across your chest, then bring it over your head, and finally point it in front of your chest.

Once you point the arm in front of you, you'll sway your hips from side to side and groove it out.
‍
8. The Bust Down
The Bust Down was popularized by LA rapper, Blueface, in his 2019 club jam "Thotiana".
You're gonna grab your belt, put one arm in the air, and allow your body to dip with the beat.
‍Note: Licking your eyebrows like Blueface is fun, but not required. 😛
9. The Biz Markie
The Biz Markie is an old school party dance inspired by, you guessed it, rapper Biz Markie!
It rose to popularity in the 90s, when Biz Markie himself began performing it on stage.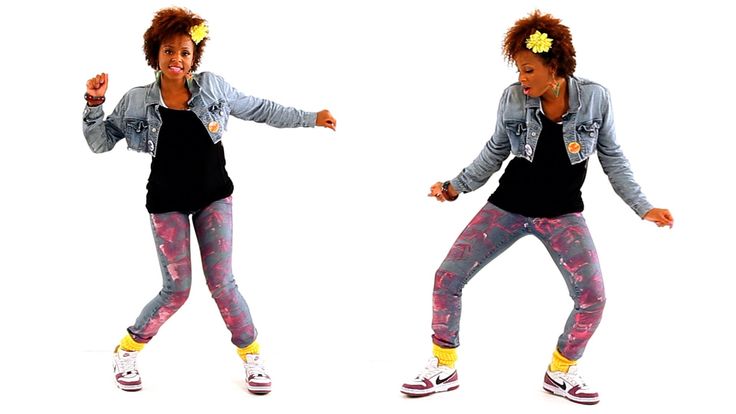 As you practice it, remember to allow your shoulders to bounce – the bounce is what gives this move its cool, laidback flavor.
‍Wanna learn more about classic Hip Hop moves? Read this: How To Dance Hip Hop for Beginners
10. The Humpty
For this bouncy move, you're gonna circle your hips to one side as your bend your knees.

Then, you'll jump and cross your legs, allowing your feet to tap the floor briefly before you jump back to your original legs apart position.

Once you've got that down, you can complete the move by adding in a windmill motion with your arms.

The leg cross in this move makes it perfect for any Hip Hop song that features a double bass (aka that BOOM BOOM sound that you hear in songs like "Lip Gloss" by Lil Mama)
‍
We hope you enjoyed learning some of our favorite basic dance moves.
Of course, this list is just a start!
In addition to the 10 moves on this list, STEEZY Studio has 100+ other FREE beginner classes where you can learn step-by-step from the world's best teachers.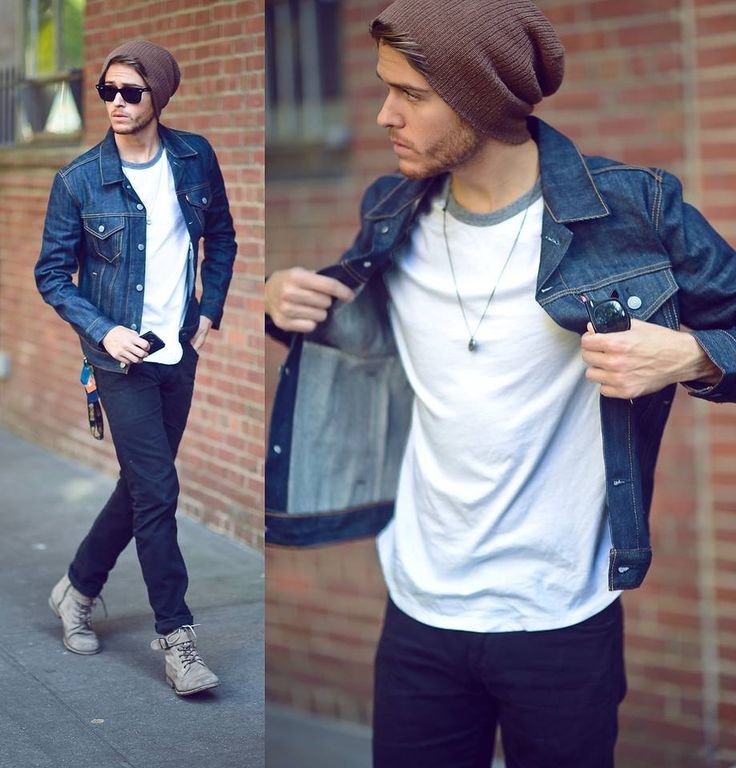 What To Read Next:
30-Minute Dance Workouts That'll Trick You Into Becoming A Better Dancer
How To Learn Popping
How To Start Dancing Hip Hop For Beginners
How To Learn Dance At Home
How To Not Look AWKWARD When You Dance
Do you feel awkward when you dance??
It's pretty normal to feel insecure about your dancing.
I mean, it's your body. Your literal SELF that's being put out there!If you're that person at the club swaying awkwardly or hanging out by the wall at a school dance…
We're here to help make you feel more comfortable in your body.
Ready to stop being a wallflower?? Wanna get movin' and groovin'??!?!
Let's go!
1. Own your style
If you feel awkward when you dance, then you will look awkward when you dance. And if you keep telling yourself you're awkward, then you will stay awkward.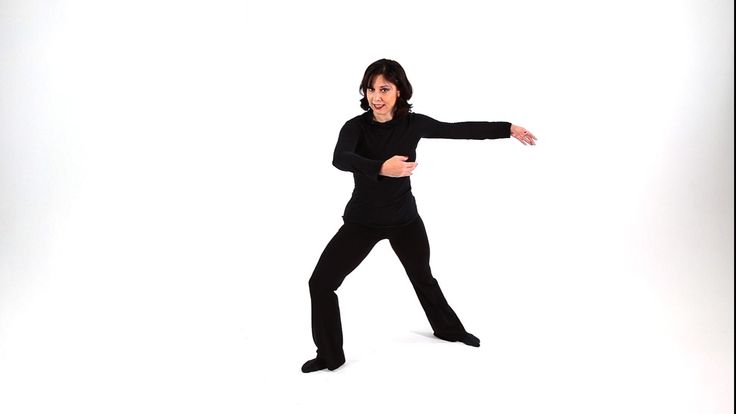 The first step to overcoming awkwardness is to stop that self-deprecating narrative.
You don't have two left feet.
You do have rhythm.
‍You can be a good dancer.
‍Re-defining your view of yourself is the only way you allow yourself to grow.
‍
And if you're truly convinced that you can't follow a beat or stop tripping over yourself... just take some time to practice those basic foundations!
STEEZY's online "Intro to Dance" program walks you through all of the fundamentals step-by-step, so it's the perfect place to start.
Click here to start the program for free!
2. Find your body's natural groove
No two people in the world have the exact same bodies, music tastes, dance training, or life experiences. This means that no two people really dance the same.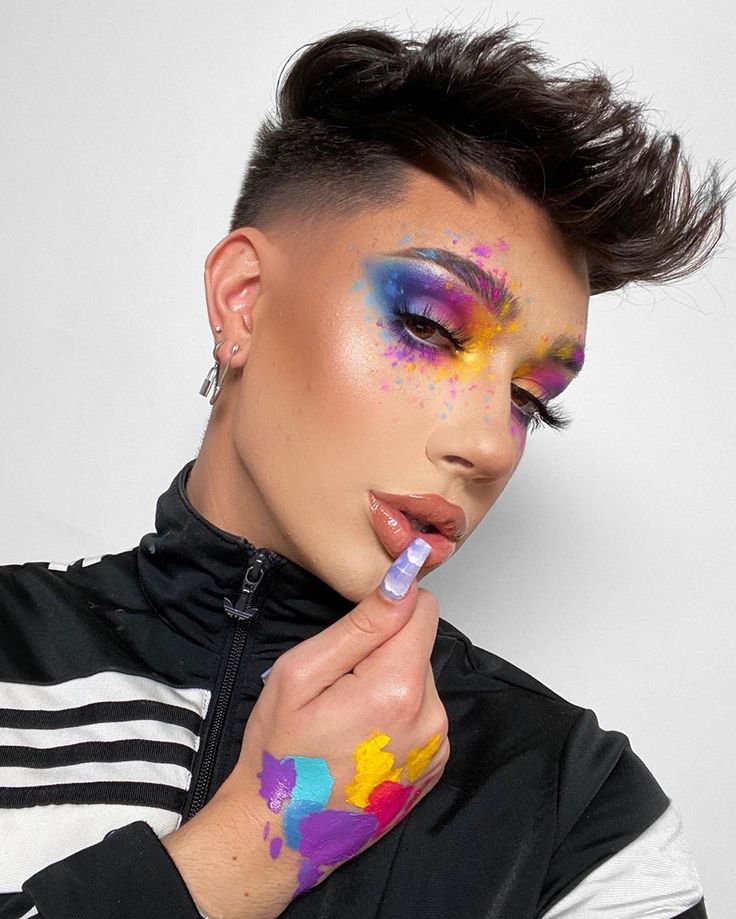 Everyone dances like themselves. You, included! So find that groove that feels right to you.
‍When you take class, modify the choreography to fit your body. And when you freestyle, just start with a basic two-step.
That simple left-right, right-left skeleton leaves SO much room for you to build off of.
Feel the way your body reacts to the music...
Let yourself groove out...
3. And COMMIT to it
A lot of the time, dancers will look awkward because they PLAY THEMSELVES!!
That slight hesitation, that SMIDGEN of under-delivery, that look of "oh sh*t" on their faces…
Awkward.
Knowing and committing to yourself is the only way you won't look awkward when you dance.
4.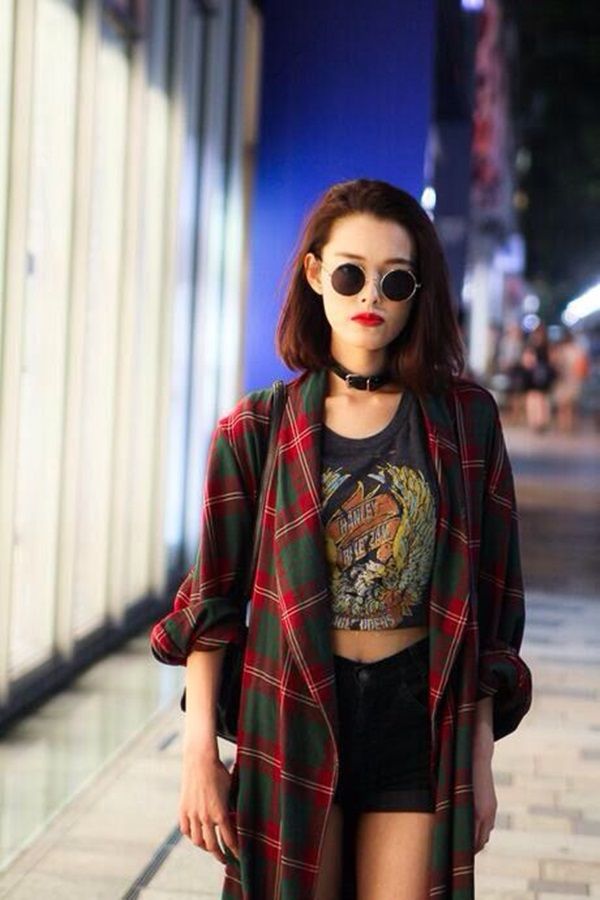 Loosen up!
Really, an instant fix. Most people look awkward when they dance because they are stiff. And they're stiff because they aren't moving.
Don't lock your knees.
Free your neck to let your head bob.
Shake out your arms.
Relax your core.
You can even do some stretching or pilates to help your muscles get used to that relaxed, loose state!
This pilates class on STEEZY is perfect as it's literally designed to loosen the muscles you use when you dance.
So get LOOSE. No excuses.
5. LISTEN to the music
Maybe you look awkward when you dance because your body isn't matching the tempo of the music.
‍Simply aligning the rhythm of your movements to the beat will make your dancing look a lot more put together.
Or, your vibe isn't matching the vibe of the song, making your dancing look off.
Follow Melvin Timtim's advice on this:
6.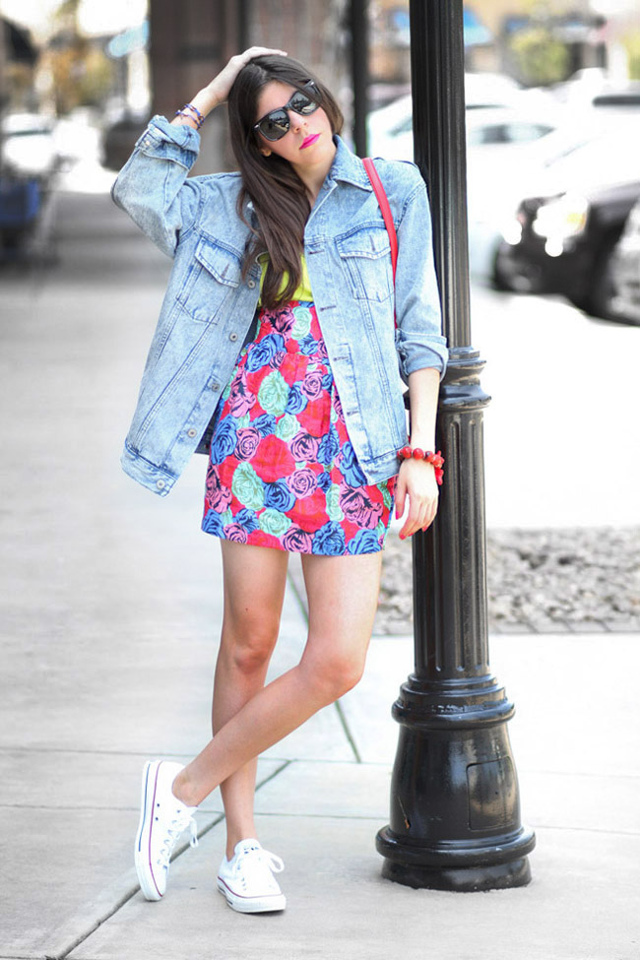 Have fun
I've never watched someone genuinely love what they're doing and judged them.
‍Pure fun never looks or feels awkward.
‍So stop overthinking! Put on a soundtrack to a musical you love and lip sync it all the way through. Blast some dirty rap music in your car and go awff.
Play some sexy bedroom music and serenade your lover. At the end of the day, dance is something that lets you play.
You can be anyone you want, do anything you want, and escape from whatever stresses are plaguing your mind.
‍Dance is an escape, not another stressor.
‍So have fun with it :) and looking dope will happen on its own. Being a good dancer or a bad dancer, a dope one or an awkward one...
It depends on what you practice – both mentally and physically. Use these tips to make dancing look and feel like second nature.
You'll be tearin' it up on the dance floor in no time.
‍What are some things that helped you overcome looking awkward when you dance? Comment below and leave a tip!
Classes on STEEZY Studio help you loosen up to move more comfortably.
Take our beginner program to learn the essential grooves to start with!
7 tips for those who want to learn how to dance
September 9, 2020Reno5Life
Dancing is a great way to make friends with your body and gain self-confidence. And yes, they can be mastered at any age.
Share
0
1. Choose your style
The idea here is the same as with sports: if you secretly hate yoga or iron exercises, you are unlikely to go to workouts week after week. To achieve noticeable progress in dancing, a beginner will have to practice a lot and regularly, so it's better not to torture yourself and choose a direction that really ignites.
You can focus on the music that you like - you need to catch the drive from movements to it. It is music that forms the style of dance and its energy, so decide what is closer to you: for example, funk lovers should try popping or locking, folk fans may like Irish dancing, and if you respect jazz, swing and everything like that, take a closer look at lindy hop.
Another criterion is the nature of the movements. Some are closer to dynamic, as in hip-hop, others are smooth and sensual - for this in tango. There are also health restrictions to consider. So, twerk is not suitable if there are problems with the lumbar spine, with sore knees it is better not to get involved in shuffle, and it will be difficult for an aged person to master house.
2. Set a goal
Photo: Iakov Filimonov / Shutterstock
You can start dancing at any age, but it's important to keep in mind why you started it in the first place. It is perhaps too bold to expect that in half a year of classes it will be possible to reach the level of international dance championships from scratch.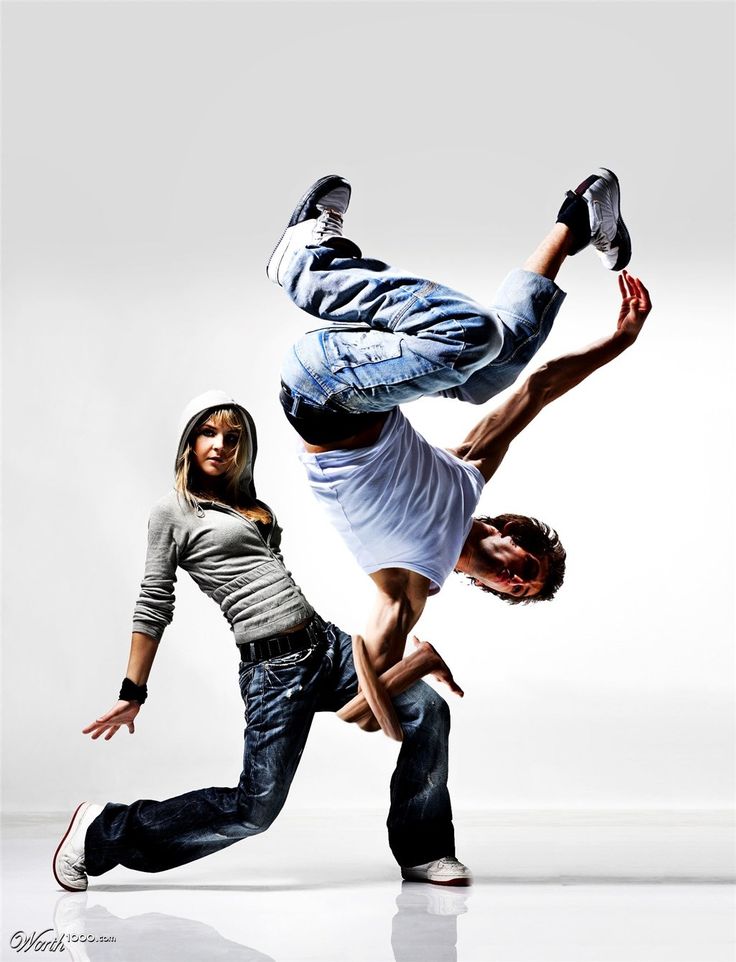 But if you want to try dancing in order to develop plasticity and learn to feel the body better, great, go ahead.
Don't expect everything to work out the first time. When you learn from scratch, difficulties are absolutely normal, the main thing is not to score in classes. Over time, both the correct posture and a beautiful gait will be developed, and as a bonus you will also get self-confidence - with freedom of movement, freedom from complexes will come.
3. Don't forget about sports
Some dances in themselves make for a good workout. A vigorous shuffle will replace cardio, and a break can give a load to almost all muscle groups. And yet, without preparation, it will not be easy. A more or less good stretch is needed in any type of dance, and, for example, strong arms and strong abdominal and back muscles are also useful for pole dancing. You can combine dancing with strength exercises, but you need to give the body time to recover and not plan classes in a row, but allocate at least a day of rest between them.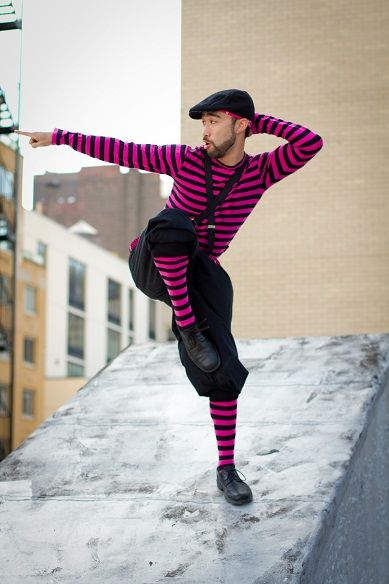 And don't forget to warm up before dancing. So that the training does not end with an injury, the muscles and joints need to be prepared for the load. You can allocate 10–15 minutes for a warm-up, it should include simple articular gymnastics (at least elementary rotational movements of the shoulders and knees), tilts and dynamic stretching.
4. Take some lessons from a trainer
Especially if you have never danced before. Those with experience can learn new styles at home with video tutorials, but that's because they already know how to control their bodies. Beginners are unlikely to succeed, but disappointment in themselves and demotivation are guaranteed - if you can't repeat elementary movements, then there's no point in doing it.
Nothing really strange here. Without preparation, it is difficult to just take it and start moving freely. At least the basic elements are better to master under the guidance of a pro, and when you feel that you are coping, supplement these lessons with home workouts.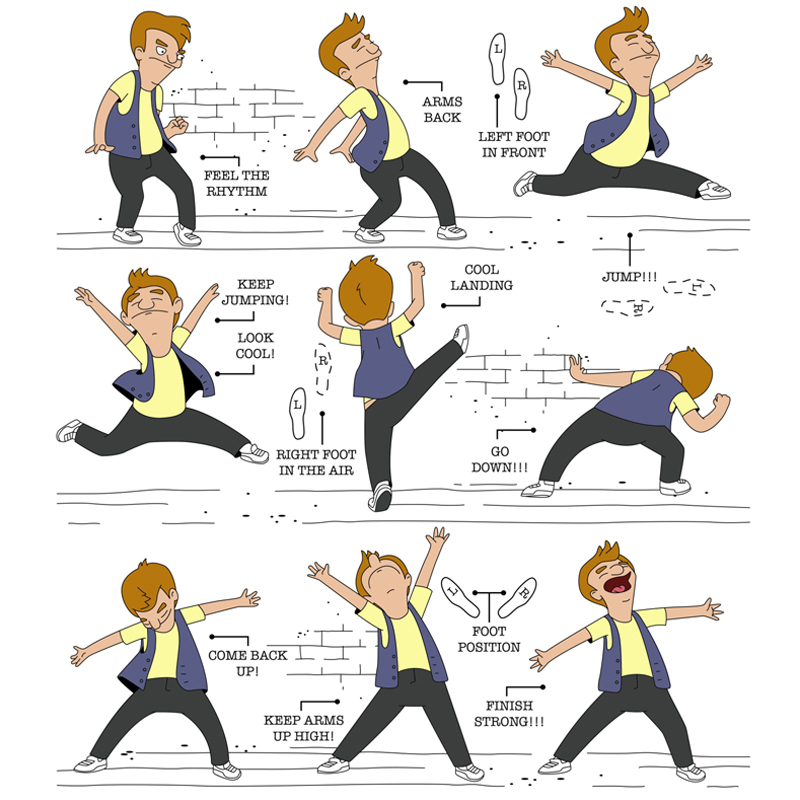 5. Learn something new in every class
When you repeat the same set of exercises and movements over and over again, classes turn into a good way to pass your free time, only you can forget about progress. Acquaintance with new elements is the same mandatory part of any workout as a warm-up. It doesn't matter if you work with a mentor or on your own.
Do not immediately try to copy cool dancers. First, study the basic movements, then try to combine them into bundles until you hone them to automatism, and then experiment and improvise, creating something new based on familiar elements.
6. Record yourself on video
You don't need to record the whole workout from the warm-up on, it's enough to record only those moments with which you have problems. These can be separate movements or bundles that are not given in any way. Review the video and, if possible, objectively assess what is wrong: perhaps there are technical problems that are difficult to notice in the process.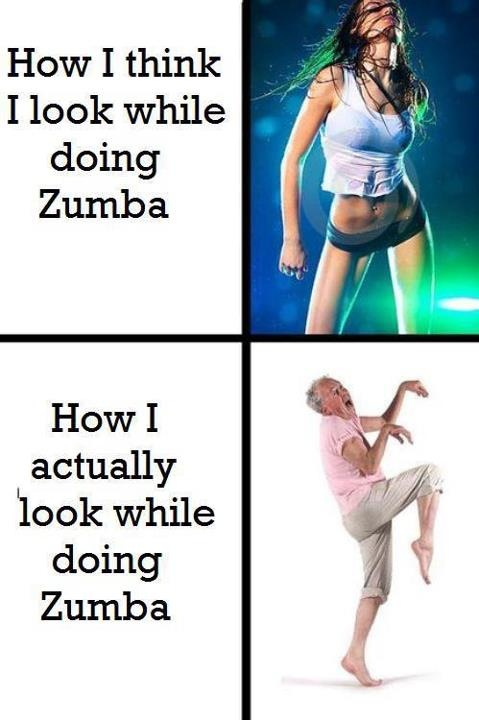 When you understand what's wrong, try to repeat the movement and record it on video again - and so on until you achieve a good result.
This approach will help you find errors and track progress. You can not even limit yourself to memorized ligaments, but improvise - then see how it looks from the outside.
7. Find like-minded people
Photo: Iakov Filimonov / Shutterstock
If you need an extra reason not to miss classes, then meeting new people can be a good motivation. It is easier here for those who train in a group. Often the dance school becomes the center of a close-knit community, where people come not only for the sake of classes, but also just to spend time together at dance parties.
Finally, the more partners around, the more experience. Do not limit yourself to dancers of your level of training and practice with those who are stronger or weaker than you. In the first case, you will be able to improve your skills, and in the second, you will try yourself as a coach - this, by the way, is a good way to learn to take more initiative and understand the very principle of movement in dance, and not just memorize the alternation of chords.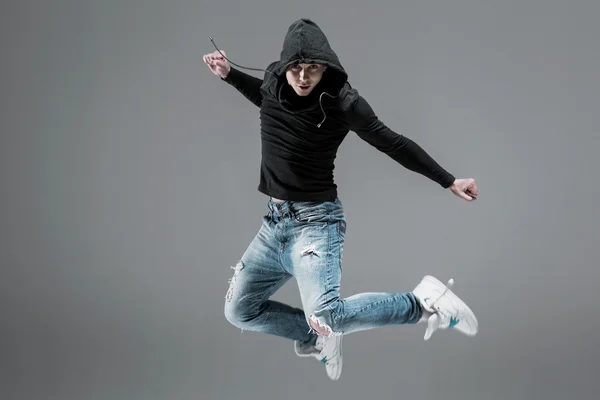 Stay fit and connected with the OPPO Watch. They have two powerful processors, a bright AMOLED display, 1 GB of RAM and 8 GB of internal memory, Bluetooth, Wi-Fi and NFC modules. And more than 90 training modes, including those designed specifically for ORRO. Work out cooler with music, you can listen to it in streaming services or download tracks to the memory of your watch.
If you want to enjoy clear sound, the OPPO ENCO W31 Wireless Headphones are for you. Two-level noise reduction system, easy operation and stable connection will make listening to music and talking on the phone as comfortable as possible.
Show smart watch and headphones!
Read also 🧐
How to learn how to dance the shuffle
How to learn street dancing without leaving your home
Zumba is a fun way to lose weight for those who love dancing
How to properly dance to club music in a discotheque
Contents
Dance is body language, and dancing in a club is the only way to draw attention to yourself with this language, because in the crowd and noise it is impossible to speak differently.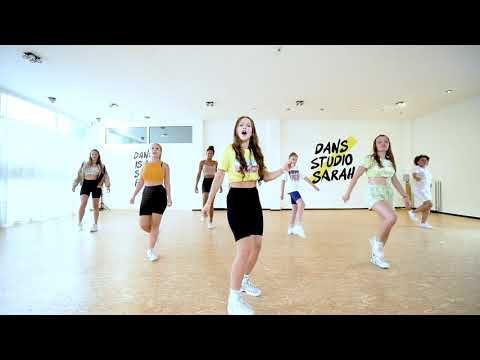 Steps, turns, tilts, jumps - in the light of strobe lights look spectacular when performed with skill. And it's not at all difficult to learn them if you follow the advice of professionals and study in a dance studio. New faces are always welcome at Laboca!
A bit about the clubs
In order to understand how beautiful it is to move to modern club music, it is worth remembering a little about the history of this trend. The first nightclubs began to open in the 80s of the last century. They constantly gathered young people who demonstrated the latest innovations in dance elements on the dance floor. Therefore, the fashion for movement was constantly changing, and eventually turned into a mix of several styles. So for several decades, a whole club culture has developed, which you need to familiarize yourself with before entering the dance floor. The surge in popularity of club dancing led to the opening of special groups in dance schools and made everyone understand that this direction is worth learning.
The main thing is emotions!
Club dances are distinguished by the fact that they should be comprehended with an emotional component. Only a relaxed, flexible and ready to improvise person will move effectively on the dance floor. The main means of expressiveness of club dance are plasticity, keeping pace, impromptu and stylish appearance. If you were able to discard all the complexes and are ready to relax on the dance floor, consider that you have already received the first lesson in club dancing.
Before deciding how to dance to club music in a disco, choose your key style. Strip plastic, street jazz, hip-hop, go-go, or maybe disco? True, in order to move freely on the dance floor, a beginner dancer will have to master the basic elements of all these directions, and at the same time learn how to combine them with club music, while getting real pleasure from dancing. Pure improvisation, video lessons or classes at a dance school - you choose. But it is worth noting that several master classes in a professional studio will significantly save your time and effort.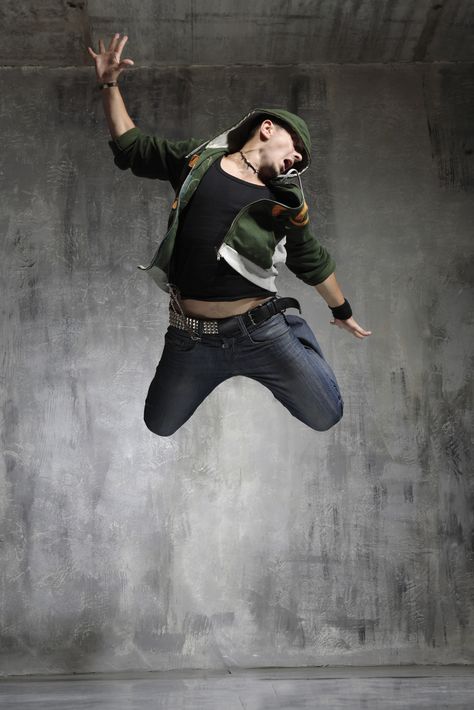 Sign up for a trial lesson
Club movements
Club dance implies no restrictions, looseness and freedom. Movements are performed gently, smoothly, with a small amplitude. There are no complex elements, high jumps, flips and splits. Low slopes are also not welcome, they look vulgar. But different types of swing always look good. To master the basic swing, you should start by shaking your head to the beat of the music. Then beat the rhythm with your hand or foot, and then move on to springy movements with the whole body. Swinging the torso is performed by tilting the body forward and backward, and swinging with the help of the knees - by bending and unbending the legs to the music and connecting the foot: at the expense of "and" move the socks, pushing the heels away, on "one" - rest on the heels and spread the socks .
Don't forget your hands. Movements should look stylish, but at the same time remain safe, after all, you have to dance on the dance floor: one awkward movement with your elbow - and your neighbor is knocked out. Therefore, the elbows should be kept close to the body, and the shoulders should be moved mainly. Try to sharply raise and lower your shoulders to the beat of the music, repeating the same movements with your hands. Now add the head, body and legs. Of course, you are not the king of the dance floor yet, but you are already moving in the right direction.
Another move with the hands - the movement of the pharaoh.
Place your right hand on your left shoulder and your left hand on your right. To the beat of the music - for "one-two" hands are crossed. Further, the girl can unhook her hands and smoothly lower them to her hips, and the young man can open his hands and put his thumbs on the shoulders of the corresponding hands. On "four", stretch your arms forward, leaving all fingers bent, except for the thumb and forefinger.
The most versatile movement of the arms is to move them behind the head so that the elbows are parallel to each other.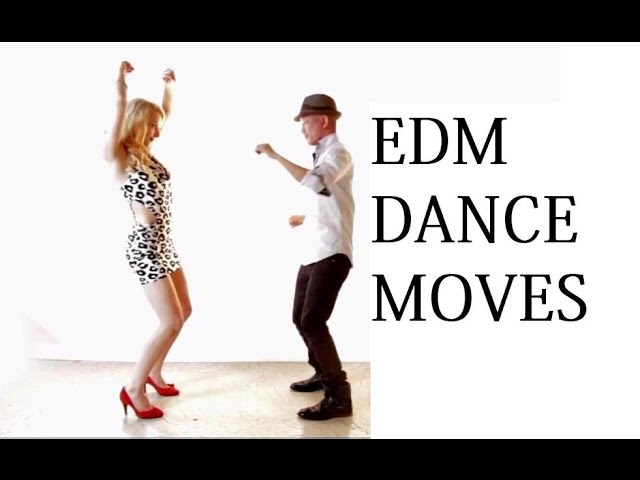 Girls can continue the element by performing a wave with the whole body, and young people can lower their head down, thereby drawing attention to their legs.
On the dance floor, do not perform amplitude movements with arms and legs, push and move ambiguously, if the desire to attract the attention of the opposite sex is not in the first place. The abundance of waves with the hips and the movements of the hands stroking themselves do not look like flirting, but rather give a very clear signal to action to other party participants.
Spectacular appearance
Time spent on the dance floor will be much more pleasant for you if you are satisfied with yourself. To feel more confident, it is important not only to master the basic movements of club dances, but also to look spectacular. Choose your best "bow", which will not hinder movement and reveal unnecessary fragments of the body, but will most favorably show you in the light of strobe lights. Comfortable shoes, stylish clothes, perfect make-up and a neat hairstyle are already half the success on the club parquet.