How to make good dance music
A list of the best advice I can give new dance music producers. : edmproduction
Read The Fucking Manual.
Learning to produce is 95% learning how to get what's in your head into your DAW and out your speakers. I can write you the next #1 beatport song in my head right now. I could do five of them right now. So could you. What makes a great producer is someone who can take that idea from their head and get it into reality. That's more or less the only thing that matters. Read the manual to EVERY PRODUCT, DAW, VST, ETC. YOU OWN. It's is the absolute quickest way to learn how to get what's in your head into the real world. SO READ THEM ALL. TWICE.
2. Learn one thing well and branch out from there.
Better to learn one synth, one EQ and one DAW until you have it mastered and know it like the back of your hand. It gives you a benchmark with which to compare all other similar devices that you wouldn't have had before. Eventually (and I'm talking years here) you'll find you need to do something your synth/EQ/DAW can't do.
That's when you pick up a second. And so on.
3. If you don't know why you need it, you don't need it.
No matter what it is: a note, an effect, a section, a buildup, an entire song - if you don't know exactly why you need it, you don't need it. If it's ever a question of whether you should keep or delete something the answer is you should always delete it. (Or put it into a great big misc. folder and save it for some other project in the future. But not this one.)
4. Sometimes you gotta delete great parts to make great songs.
It sucks. You won't like doing it. It's painful. But it must be done and you will thank yourself later.
5. Your volume fader is by far the most powerful mixing tool you have.
Understand: every single effect in the history of music making is a manipulation of volume. Some are volume + time, like chorus, phasers, etc. Distortion is the volume of certain harmonics. EQ is volume of certain frequencies. Compression is volume over time.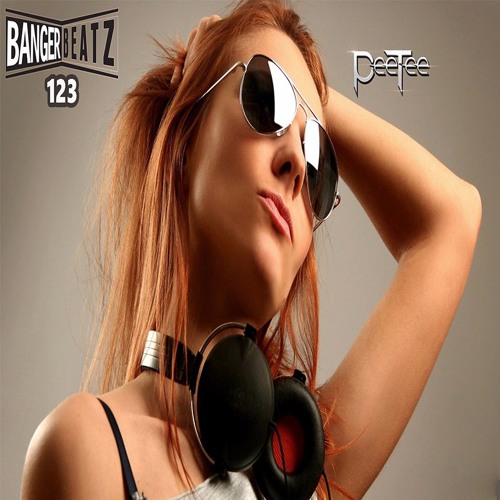 That means if you were to make a venn diagram of effects, volume would be the big circle that everything else falls into. It is the most powerful mixing tool on the planet. Use it wisely. 75% of a mix is where you put your volume faders. Get those right first before you ever even think of touching EQ, compression, etc. Those are fine chisels, volume slider is your sledge hammer.
6. Work intuitively, not rationally.
The first year or two you start you won't be able to do this. You'll have to think rationally, you'll use the same compression chain your favorite artists use or something like that. But over time, you'll know that snare compression attack needs to be slightly longer. Or that reverb isn't helping this synth, it's just muddying up the track. You won't have a rational way of putting this into words so ignore your formal training and go with your intuitive, gut feeling as often as you can.
7. When in doubt, make it shittier.
The problem with trying to make something sound 'good' is you inevitably fall into the trap of making music other people have already made - because you know they were successful doing it.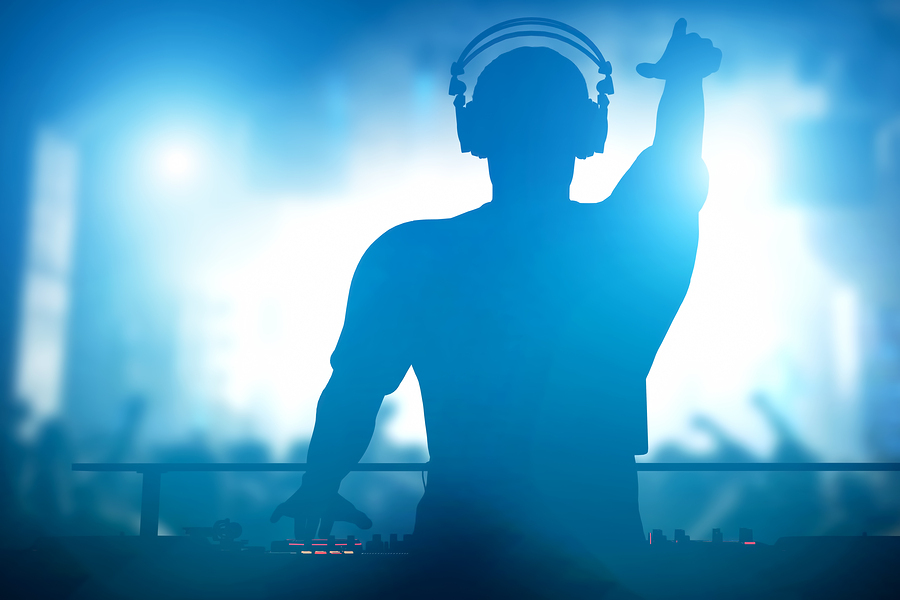 If you have writers block or feel like forcing a little bit of creativity out of your fingertips try this exercise. Do a Save As... on your project, and then make it shittier. Do all of the things you would NEVER do. Put a fat phaser on your kick drum. Put a reverb and a bitcrusher on the master chain. Do crazy shit. 90% of it will sound like shit but when you start freeing your mind from The Box the 10% that's good is REALLY good...
8. Avoid calling it a 'song' for as long as possible.
Same principle as above. If it's not a song - there's no pressure to make it sound 'good'. This is when you are at your most creative. Encourage yourself to PLAY, DOODLE, HAVE FUN and EXPERIMENT as much as possible. You are not wasting your time. You are not wasting your time. You are not wasting your time.
9. You're doing it right when it doesn't feel like you wrote the song at all.
The best feeling in the world is when you don't feel like you wrote the song at all - it feels more like a dusty book cover you found in your grandmothers attic and you're slowly wiping off the dust to reveal the title of the book.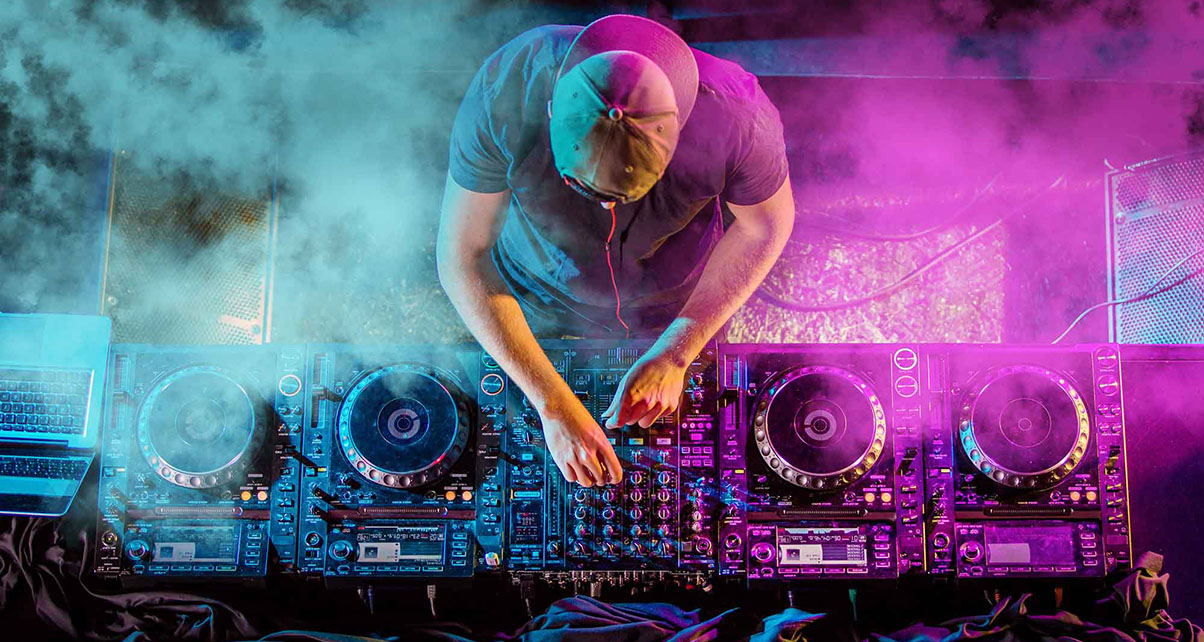 Like it was always there and you just discovered it. Seek out this feeling.
10. There are a million ways to sound good.
Mixes, especially in the modern day, have absolutely zero set standards to them. Compare two of your favorite songs and you'll find how wildly different they really are. Analyze them. Some have crazy high end, some have zero low end, some have a warm soft middle and some are distorted and wildly in your face. They're all so incredibly different that it's important to learn early on there is NO RIGHT WAY to mix a song. Every mixer has their own style. Find yours by studying a wide variety of well mixed songs and putting your own stamp on the medium.
Go forth and prosper, my children.
www.soundcloud.com/JacksonGlass
How To Make EDM Music - A Quick Guide
Do you love Electronic Dance Music? Eager to learn how to make EDM?
We'll walk you through what you need to know if you want to start producing EDM music! You'll see that it's really not impossible for your songs to sound as powerful as radio hits created by some of the biggest names in the industry.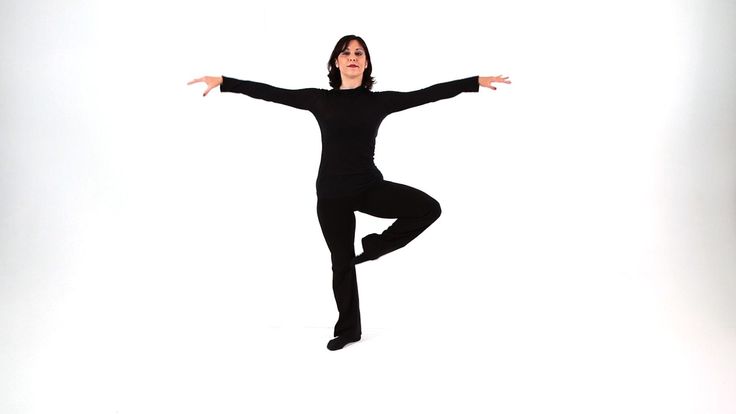 Your tracks can sound like ones played by Major Lazer, Calvin Harris, AVICII, etc.
Starting point
As a beginner in the world of EDM, you're most likely troubled by the following questions:
Which equipment do I need to get?
What's the best software?
Should I use PC or Mac?
Desktop or laptop?
What is a MIDI?
What are key production guidelines to follow?
We'll answer all of these questions in the text below! With some effort and will on your side, you'll be able to sound as good as Skrillex soon enough. If you still feel uncomfortable to produce EDM songs on your own, even after reading our tips, you can always opt to hire a professional music producer.
This article is intended for beginners, yes, but it also contains very helpful tips for those who have already entered the world of electronic music production. So, without further ado, let's get down to business!
Computer: The Most Important Musical Instrument of the EDM Genre
Nowadays, virtually anyone can produce music.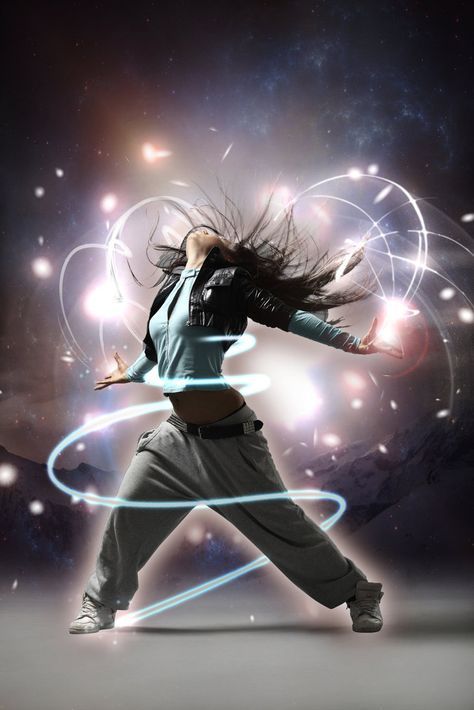 Back in the day, the entire process was really expensive and space-consuming. You needed a whole lot of gear that you had to fit in somewhere. That is probably why many music enthusiasts preferred electric guitars instead of heavyweight, yet fragile synthesizers.
Over the past couple of years, though, large studios packed with gear were replaced by a wide range of software that simulates it. That's why computers are described as the main instrument for creating EDM. A producer puts together different sounds using the Digital Audio Workstation, which is similar to arranging the pieces of a puzzle. After finishing the track, the producer exports out their work to an audible file, e.g. wav or mp3.
The Internet
A very important part of electronic music culture is the Internet. Artists paved their way to success by using services like Spotify, Soundcloud, and YouTube to upload their works. Their everyday routine also includes sharing samples among each other and downloading software provided for online purchases.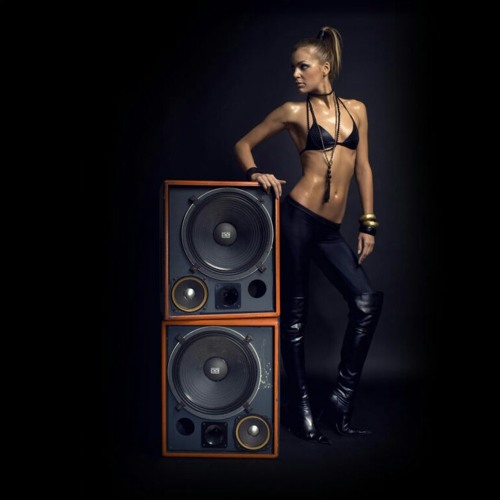 If you're wondering how long it takes for an EDM producer to finish their track, there is really no unique answer. Depending on inspiration and skills, some artists can finish their songs in a matter of hours, and for others, it will take weeks or even months. But, thanks to advancements in technology, today's producers have the convenience of being able to save their work and come back to it later.
Are EDM Artists Producers or DJs?
People commonly use the terms "producer" and "DJ" as synonyms, but there's a fundamental difference between the two.
A music producer is someone who plays hardware and software instruments, creates arrangements and records all that on a computer. On the other hand, a DJ is a performer who plays tracks created by other people to a live audience. Of course, producers can also play music live, but they perform their original music and probably prefer not to be called DJs.
So, the next time someone asks you who your favorite EDM DJ is, they'll most likely be thinking of a producer.
Where the Sounds Come From: The Story of MIDI
To answer this question, you first need to understand what MIDI is. MIDI is short for Musical Instrument Digital Interface. It's a technical standard which helps all the keyboards, pads, samplers and other musical gadgets in your nearby music equipment shop function.
What's interesting about MIDI is that this standard was adopted in the early eighties and hasn't changed to this very day. MIDI is a standardized language that allows communication between electronic instruments and computers. Every time you hit a key on your keyboard, it is recorded on your computer. That recording contains information about loudness and pitch. However, the best part about it is that by using different software, you can translate these information into various sounds.
In other words, the same information is used for a wide range of colorful synths, beats, glitches, etc.
The Hardware
It's really not that important whether you end up choosing a PC or Mac computer.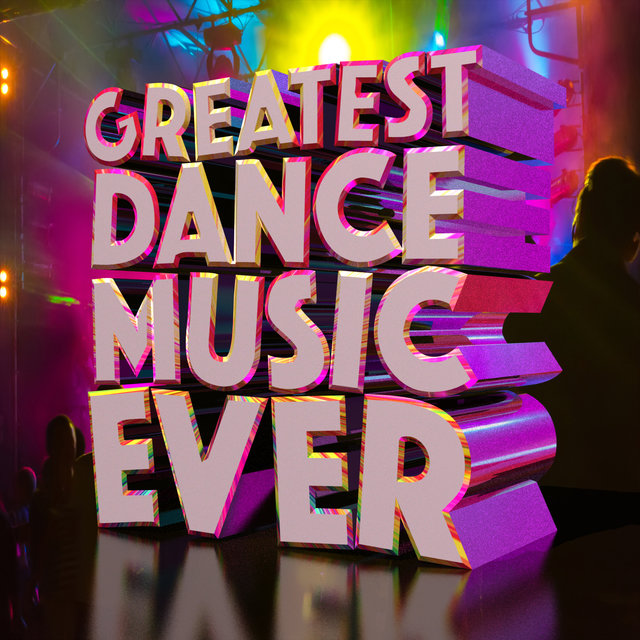 With adequate knowledge, you can achieve the same quality for your final musical product. Performers that play live shows typically use laptops, simply because they are easy to carry with them when they're on the road.
Generally speaking, computers produced by Apple are more reliable, and that is the reason why they are the "weapon of choice" of many famous EDM artists.
Things to have in mind when purchasing a computer for music production:
plenty of RAM (16-32GB)
a powerful processor (Intel i7, for example)
a high-speed hard drive (SSD is ideal)
a large display (if not two) with a high resolution.
The Audio Interface
Another piece of hardware that is essential to making music is the audio interface.
Many people popularly call it the "sound card", but it is actually an expansion that provides input and output of audio signals to and from a computer. Without it, you wouldn't be able to use your MIDI controller or listen to your creation through the speakers.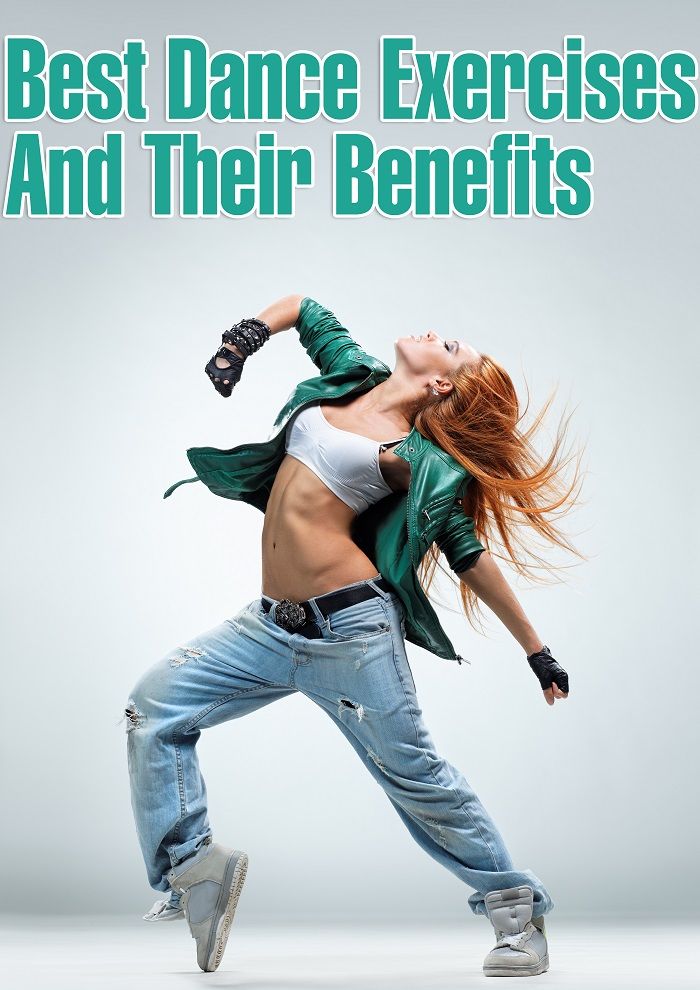 We recommend portable audio interfaces, such as Scarlett 2i2, that use a USB connection.
There is a large number of MIDI keyboard or pad controllers available on the market. If you aim to create melodic themes (like on a piano), a keyboard controller is the perfect device for you. The pad controllers are generally used for beats, breaks and sample-based tunes. Our recommendation is to buy a controller that features both keys and pads, by manufacturers such as Native Instruments, Korg, or Novation.
Last but not the least, you will need a good pair of headphones along with studio monitor speakers. The monitor speakers are designed to provide an accurate reproduction of sound, unlike regular HI-FI speakers that are made to sound GOOD, not accurate. Manufacturers: PreSonus, ADAM, Yamaha, etc.
If you're planning to record vocals and use the popular auto-tune effect, the best results are achieved with a quality condenser microphone, which is a very broad subject on its own that we'll discuss on another occasion.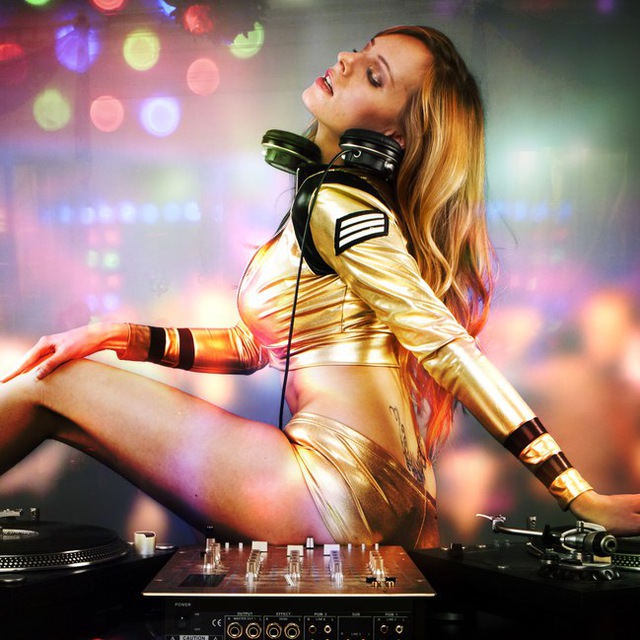 The Software
The two most important software components of electronic music production are the DAW and virtual instruments.
The DAW (Digital Audio Workstation) is used for recording, editing and producing audio files. This kind of application software supports devices that operate using the above-mentioned MIDI. The most popular DAWs for EDM music are Ableton Live, Logic Pro or FL Studio. There is a plenty of very useful online tutorials (on YouTube, for example), that can help you with your DAW of choice. Being a music producer requires a lot of proactive research, so don't hesitate to do it!
Virtual instruments and effects operate inside DAWs, and in most cases they are installed separately. They are used for instrument simulation, manipulating the color of the sound, and many other audio production-related tasks.
For example, Komplete 11 became very popular among EDM producers as of late. Apart from creating original synthesized sounds and rhythms, EDM artists often use sampling and looping of other songs.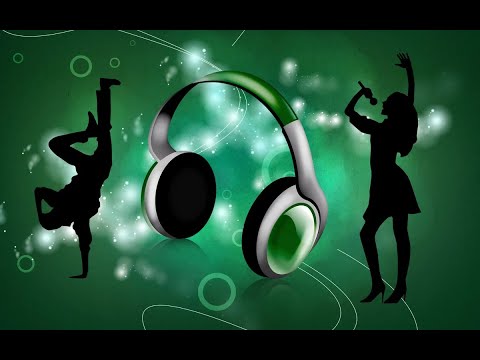 As you may have already realized, audio production is an expensive kind of sport.
You don't need to buy all the equipment as a beginner. A decent computer, sound card, MIDI controller, headphones and reliable speakers will be enough to start you off. Here are some advices about the important aspects of the EDM genre: recording and producing vocals, arrangements and mixing.
Creating Your First EDM Track
The key to become an EDM producer lies in learning how to use your DAW.
As we said earlier, if you use a PC computer, FL Studio is an excellent choice. If you're a Mac user, you should go with Logic Pro X. Ableton Live is also very popular, and its advantage is that it's compatible with both Mac and PC. The more DAWs you master, the better your skills and flexibility will get.
Making music means that you'll have a lot of fun, but before you start, you'll need to learn all the aspects of your DAW of choice. The best way to do that is to watch a lot of online video courses and tutorials.
They also include examples that you can try to replicate while you watch them.
By saying learning to work in DAW, we also mean to get comfortable with using tons of different virtual instruments and effects that work inside of it. If you're looking for something specific, like equalizing your synths, compressing or adding reverb, then we recommend to watch YouTube videos. There are literally thousands of videos available on the topic.
If you want to gain more systematic knowledge, which will cover the music production from start to finish, then we suggest you subscribe to some of the online video courses. Coursera contains a large collection of courses created by prestigious universities and educational institutions. Surely you can find many courses related to EDM and music production, in general.
Looking for the Perfect Singer?
The vocals play a very important element in a track, if not the most important one. They are what makes music recognizable and memorable.
So, if you decide to have singing parts in your EDM creations, then you should know there are many vocal sample packs available online.
Every serious producer has their own large bank of samples. However, if you use samples, make sure you alter them enough to become your original work, using previously described plugins. If you decide to record the vocals on your own, you'll need an adequate microphone. Rode NT1A, would be a good choice.
The most common effects used for production of vocals are:
The equalizer — used to adjust the balance of frequencies, from the lowest to highest, in order to make the vocal "shine".
The compressor — crucial for processing EDM vocals. You want your singer to sound consistent and equally loud throughout the song. Compression flattens the signal by making quieter parts louder and vice versa.
Auto-tune — created by Antares Audio Technologies, auto-tune is a very popular tool in this genre.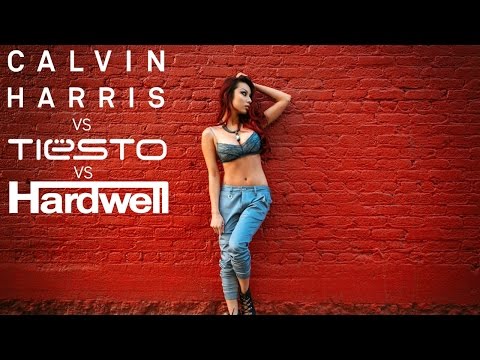 Almost everybody in the music production world uses it for vocal processing to some degree. It corrects the pitch of singing to create that recognizable, artificial sound.
Reverbs, delays — this is where the fun begins! The spatial effects that make your vocals sound bigger and more powerful.
Of course, it is possible to achieve good results in home conditions, too, but nothing is as good as recording and producing vocals in a professional studio. At Supreme Tracks, you have the opportunity to hire top session singers who will turn your vocal ideas into breathtaking tracks. We offer a full range of services to artists worldwide. From writing lyrics and arranging vocal melodies, to recording lead and backing vocals – we got you covered!
Tips for Advanced EDM Production Learners
In order to help those who are a little more versed in this matter, here are some advice regarding using VST or AU plugins. This will also serve as a useful reminder for beginners after they master their first steps.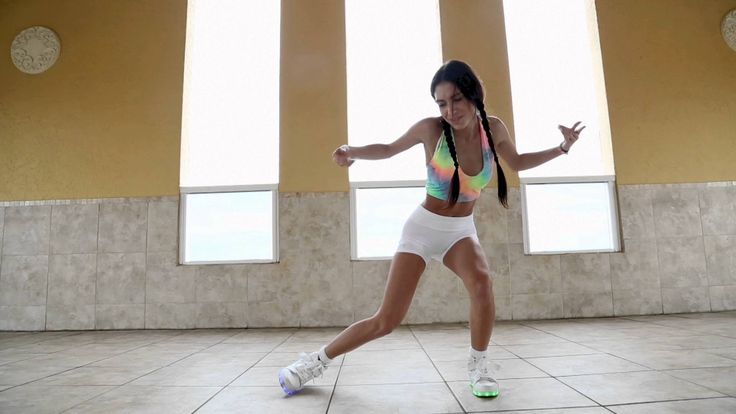 1. Using an EQ
The general rule for equalizers — and for other effects, in general — is listen carefully and don't overdo it. If your channel sounds good when you play it solo, doesn't interfere with other channels in the mix, then it won't have to be treated with an EQ.
The foundation of EDM is rhythm, so start from there.
Use a high-pass filter to achieve clarity on kick drum or bass, by cutting everything below 40-50 Hz — this rule also applies to a whole mix!
To emphasize the low-end, make a shelving boost of about 80-100 Hz. This is also a frequency that is important for the bass line, which is why many producers use side-chain compression, so that the bass and kick drum can be heard clearly at the same time.
In case your mix sounds too "boomy" or "muddy", you should consider lowering the range around 200-250 Hz.
The range between 300 and 600 Hz can sound a little bit "boxy" if you boost it, so be careful with that.
If you want your bass line to stand out, boost its channel around 700-800 Hz.
Bringing out the range between 1 and 4 kHz will give presence to your keyboard or synth parts, add clarity to vocals, as well as the higher harmonics of your kick drum and snare.
Cutting 5 kHz makes your sounds appear more distant, so it can be useful if you want to achieve that. Boosting this range will make percussive instruments really stand out.
When you mix vocals, chances are that, in some stage, you will probably have to cut between 6–8 kHz to reduce sibilance.
Everything above 10 kHz adds "air" to your channels or mix.
2. Using Compression
Reducing dynamics (the difference between loud and quiet parts of the track) is probably what you want to achieve with your compressor of choice. After all, it's one of the main characteristics of EDM production approach. Compressors are widely used on effect chains of individual tracks, and on final mixes during the mastering process.
Be careful with attack and release time. if you set your compressor to attack fast, you will lose some of the transients on your beats. The ratio function serves to apply the amount of compression. For example, if you set it to 4:1, every 4 dB of your signal will be reduced to 1 dB—when the signal reaches above the set threshold.
Don't be afraid to experiment with the threshold function. If you set it too low, it will cause the "pumping" of your track. But maybe that is what you want to achieve: excessive compression, which was considered undesirable in the past, is now a very popular effect in electronic music.
3. Using Spatial Effects
There are no rigid rules and dogmas when it comes to using reverbs and delays. It's a matter of your taste. You are the one who gets to decide what kind of "reflection" suits your track the best, but you should always have one thing in mind. The spatial effects are generally inserted at the end of your effect chain (after the compressor and/or equalizer).
Play with the "wet/dry" function to decide how much room, hall or plate reverb you will add to the track.
To create interesting, rhythmic effects using delay, experiment with the tempo function. If your song is 140 RPM, set the half-tempo or maybe double tempo (280 RPM) to see what will happen.
If you are in need of VST and AU plug-in packages, check out Waves or FabFilter (in case you haven't already).
4. Mixing Your Tracks
Your first EDM creations probably won't sound as loud, powerful, colorful and crisp as those hits played on dance floors. You need to practice in order to master the art of finding the perfect levels for your beats, basses and synths, especially when you mix at home.
5. Explore Different Options
Another important thing regarding electronic music is experimenting. You will be surprised how much the atmosphere of a song can change with simple edits. Throw in a different kick or snare drum, change the color of the leading theme, or slow down the song's tempo.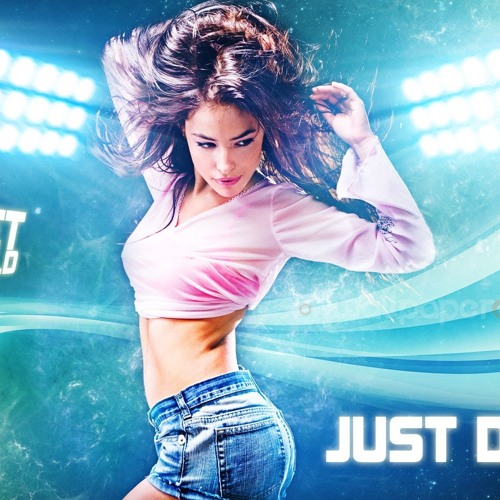 We hope this article helps you learn how to make electronic music and improve your EDM production skills. Let us know your experience in the comments below.
If you prefer that an experienced team of music production services work on producing your EDM track – check out some of the work we've done.
How I learned to write dance music and started releasing on labels — Music on DTF
A big story about finding yourself in creativity. With pictures and music.
14406 views
Hi, I'm Muchkin. I write music. I make money with soundtracks for indie games, and for my soul and career, I also make tracks in the genre of melodic house and techno. About how I came to composing, I wrote in a recent text. Now let me tell you about my path in dance music.
Screenshot of my latest project so far
Beginning
Somewhere in the ninth grade, I first heard Prodigy - Voodoo People (Pendulum Remix) as part of a mix from DJ Stroitel.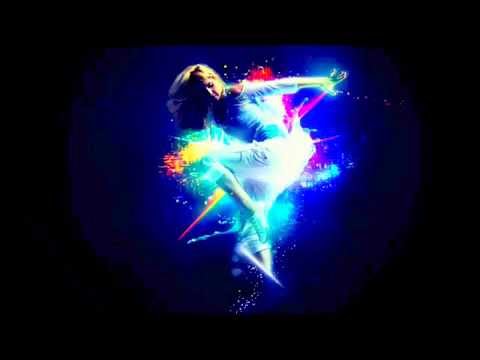 I got crazy and started to get interested in drum and bass. I listened to Pendulum, Noisia, Spor, danced drum and bass dance, which we called drumstep.
Then I thought that I also want to write the same energetic cool music with rich drum parts. I had no idea how it was done, and the search led me first to some kind of MIDI editor, in which I made a couple of songs. And then I found FL Studio, a sequencer that I've been using for over a decade.
The first tracks were awful.
I shared them under a shameful pseudonym on PromoDJ, in an active community of fellow beginners. We intelligently criticized each other's tracks, not knowing anything at all about how music is created. But it's always like that when you start.
I once read the idea that you need to make the first 100 songs as quickly as possible, because after them normal music will follow. In my experience, yes, something like this is
Toward the end of school, a dream began to form in me: I will learn how to make cool music for the university, and by the end of the fourth year I will become, if not a world star, then certainly a professional and respected music producer (a person who earns money by creating and performing electronic music ).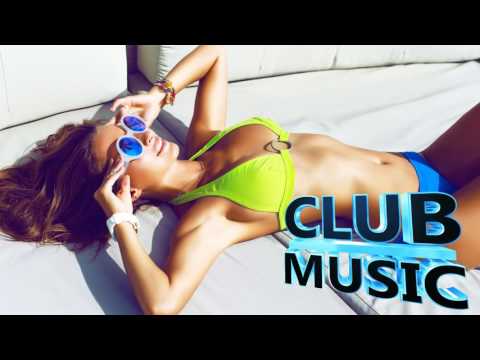 University
In fact, for four years at university, I basically did only three things: studied (albeit well), played video games and suffered from fears and anxieties. Despite the fact that the dream still lived somewhere on the border of consciousness, and I considered myself a music producer, writing tracks faded into the background.
It wasn't because I was lazy or because I didn't want to make music. Just because I thought of a great success in advance, creativity turned into a hard and painful task. High anxiety, disorders, traumas, and just the peculiarities of the psyche (which I realized only ten years later thanks to psychotherapy) exacerbated the situation.
For example, I wrote this track for a whole year and spent more than hundred hours on it . That was the pace at which I produced finished works at that time.
Funny story. Born in Space found some cunning guy on PromoDJ and wrote me, they say, let's release it on my label.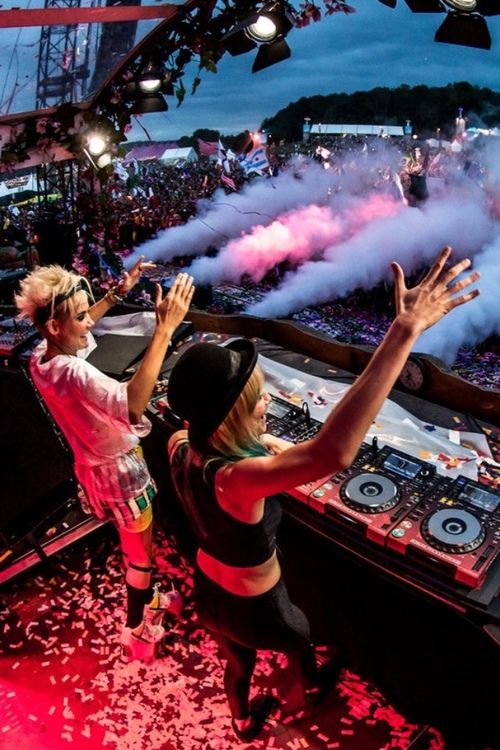 I went nuts from the word "label" and agreed. We even signed some kind of contract through the Proton system. After that, the man disappeared. Until now, the composition can be found on streaming services - he released it ten times, probably, and all under different "labels".
I didn't make a dime from it, of course. I suspect that he is also
Among my other works during this time, one can single out this psychedelic "neurofunk", in which everything that is possible is not in tonality. When I wrote it, I did not yet know what tonality was.
This was supposed to be an intro for my friend's YouTube show, but it never launched.
At the university, I wrote little music, but this does not mean that I did not develop creatively. I listened and analyzed bass genres a lot and sometimes through suffering I made tracks. Many did not finish. So there was progress, but very slow.
This composition also took about a year and 60-80 hours of work.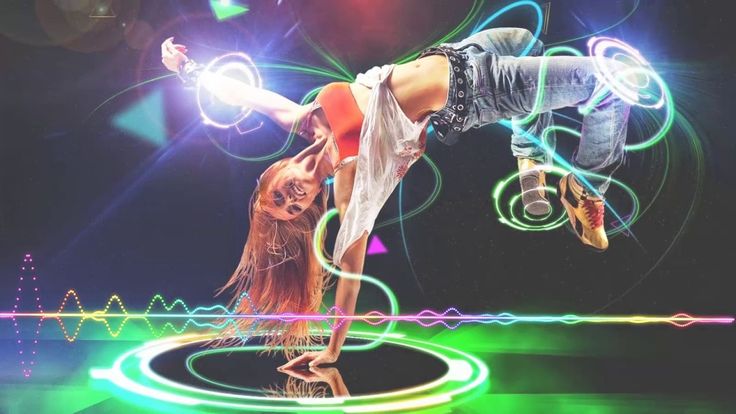 My music from this period seems to meet some minimal requirements of the genres (the structure is readable, the sounds are more or less intelligible, the kick and snare give some kind of energy, sometimes there is even a sub-bass), but they are crooked, poorly thought out and uninteresting .
I just used samples, notes and instruments that seemed appropriate and didn't think about the big picture, melody or atmosphere. And, I suspect, for the better. If I had been worried about this as well, then anxiety would have completely crushed me.
By the way, my suffering also had some advantages. From the very beginning of working in FL Studio, I decided that I needed to create all the presets for the synths myself, and so I did. By the time I received my diploma, I had a good knowledge of the standard synths of the program and even a small library of presets.
By the way, about the diploma: I wrote this experimental composition dedicated to a headache closer to the defense, which is symbolic.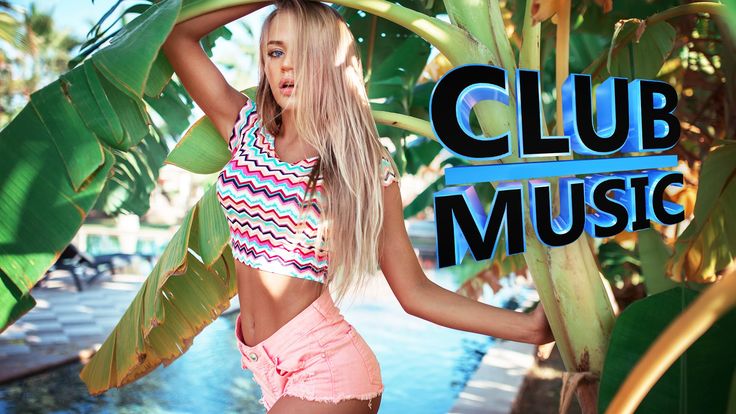 Work
After my bachelor's degree, I went to the master's program and at the same time started looking for a job. For a year and a half, I was doing all sorts of small jobs (once I even made the whole foley for a short film). I didn't do much music, although I was able to complete a couple of projects.
For example, this future beats track inspired by Ivy Lab and Noisia Radio selections.
And an old school drum and bass remix for Dorn (there was a PromoDJ contest).
I was looking for ways to make money on music: I applied to local game and recording studios, I tried my luck in creating beats and stock tracks. In vain. As I studied the market and read the stories of more successful producers, an unbearable, terrible thought formed in my head.
To achieve something, you have to work very hard
That explained a lot.
At the beginning of 2017, I was accepted to DTF.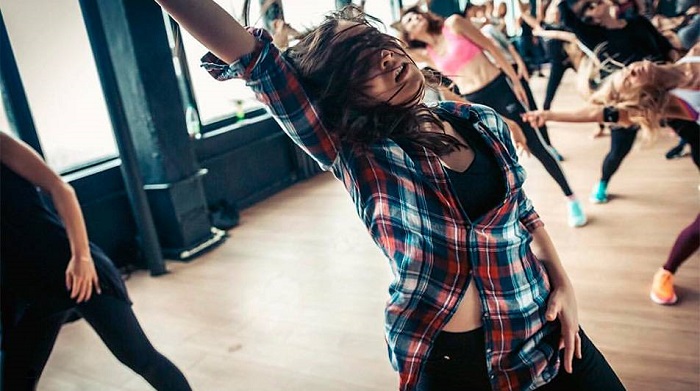 Since childhood, I loved games, I read LKI, the Land of Games and Igromania, so I was very happy with this opportunity.
I was part of the editorial staff for almost two years. At this time it was difficult to find the strength and time for music. I watched tutorials, analyzed other people's tracks, replenished my database of samples and presets, but completed projects during this time can be counted on the fingers of one hand.
Weird downtempo project - time.
Dubstep with the voice of YouTuber Jacksepticeye - two.
Gloomy base house - three.
Drum and bass, started back in 2016, four.
I tried to send each of these tracks to labels, but they were not taken anywhere. I was surprised: how is it that they have everything. And powerful basses, and cool drums, even some interesting effects. Isn't that enough?
Oh, how little I understood.
Composing
In the spring of 2019, I started building a career as an indie game composer.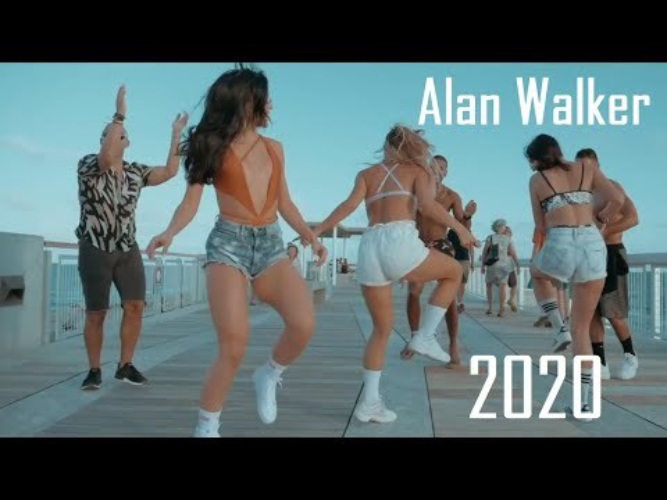 A few months later, this occupation even began to bring in some money and soon became the main one for me. (You can read about this path here.)
I found a way to make money with music and immersed myself in creativity. A little bit not the direction that I dreamed of, but still it was progress. Working on the soundtracks, I learned to feel the music better, learned new techniques and added to my own libraries even more.
As for dance tracks, at the end of 2019, aggressive and fast base house was popular, and I tried to sit on this hype train.
But no labels took the track, so I released it myself through distributor DistroKid. It was my first "adult" release - the one that appeared on streaming services. So far, I have earned exactly $0.03 on it. That's 17 auditions.
Back in the beginning of 2020, I made time for the LEAVEMEALONE halftime track.
The flops over the past couple of years made me wonder: what is wrong with my music? Why doesn't anyone want to take it? Reflection and reflection led me to an important conclusion: in the first place, I do not make the music that I really want.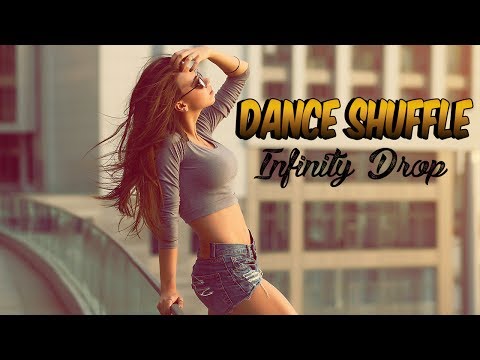 I became interested in making music thanks to drum and bass, then I started listening to dubstep and electro house, and for some reason I always felt that these genres were what I needed to work on. But as soon as I listened to myself a little (which I had never done before), it turned out that I had nothing to express through bass music.
Therefore, I spent the following months looking for genres that would most accurately reflect my inner state. They were melodic house and techno.
Brute force
Since April 2020, I have decided to get into dance music properly. Since before I was able to create compositions only through force, I came up with a challenge for myself: to finish one track every month.
The logic was like this. By forcing myself to work on dance compositions month after month, sooner or later I had to develop all the necessary skills needed to create cool music.
I was going to basically brute force my creative powers
The first track turned out to be clumsy.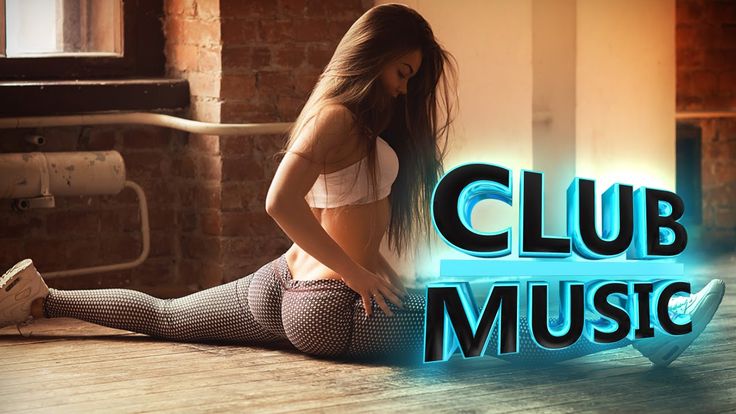 The mixing is murky, there is not much development, both drops are arranged as if it were a summer banger, although a soulful melodic techno was conceived. But for starters, it will.
This track (and several others) I released again via DistroKid. Even tried to buy ads for him through Facebook. There were still few auditions (39 to date), but I was resentful of the label system after so many rejections and was determined to make a name for myself.
The next composition in May, Pasturage, was much softer. Birds, forest, nice sound design and summer rain atmosphere.
For this track, I also purchased advertising. This time I set up the ad better and invested more money, so the output was more tangible. Now he has 138 plays.
The June track Arcane turned out to be mysterious and attractive, like a Celtic forest. Hence the name.
I did not commission advertising for him, because the determination to promote myself in the music industry began to fade.
I didn't pour so much money into advertising tracks, but there was no more extra money.
The conclusion was that you can break through on your own only in two cases: if you have a lot of money for advertising (I didn't), or if you know how to do cool PR in social networks (I didn't know how). So I started looking towards

labels again.
Arcane was not taken to the labels (I did not even hope), but they took Autarca - the July track. Here's a snippet of it, and you can listen to it in full here.
It was released as a compilation on the sub-label of a small St. Petersburg publishing house Polyptych. I knew perfectly well that this would not bring me any money or popularity, but I signed the contract anyway. You have to start somewhere.
The next track was a bit hooligan Help a Robot. I didn't send it anywhere, because big labels wouldn't take it, and it was long and tedious to look for small labels with such music.
How do you even google them? "Labels with frivolous electro-house"?
In autumn I decided to make a three-track mini-album. For some reason it seemed to me that labels were more willing to take EPs than singles.
Even by this moment I had heard a lot of music in the selected genres and realized that in melodic house and techno, few people make tracks shorter than six minutes. So from now on, all my new compositions slowly fade in and out.
In general, the music has become less hasty and more conducive to immersion and thoughtful listening
As you might expect, my plan to boost my chances with labels with the EP didn't work out very well. The release was finally taken to the same Polyptych Limited (it will be released on July 5), but I was hoping for something bigger.
In December I finished the new track Rewired and decided to take a break. Working non-stop for nine months (and I also did soundtracks) without tangible results led to the fact that I just burned out.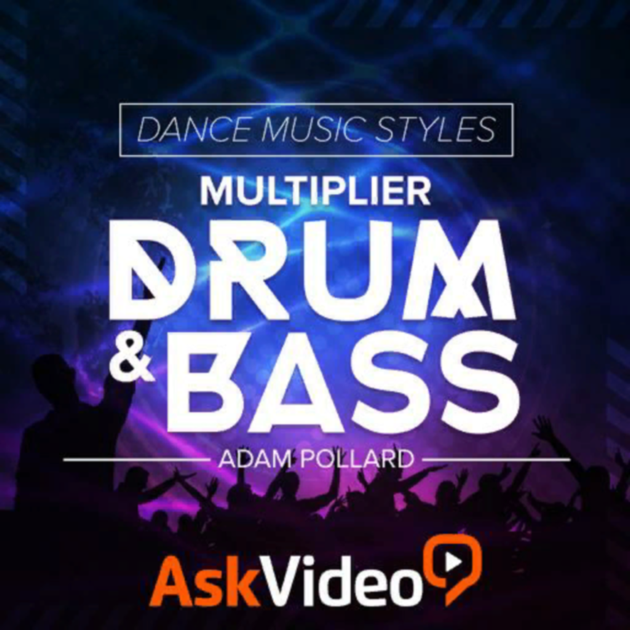 Rest helped me rethink my priorities and figure out which way to go. I stopped caring too much about labels and started focusing more on creativity and self-expression. Plus, psychotherapy helped (and still helps) to listen to yourself better.
Rewired was included in the compilation for the Moscow label ONESUN (will be released sort of like in the summer).
Opening
I wrote the next composition at a more relaxed pace: burnout forced me to abandon the "one track per month" mode. Simultaneously with the work on the track, I was doing research. He carefully studied music in the chosen genres, pestered successful producers with questions, whom he could reach.
The result was the biggest takeaway of all time: major labels need unique music first and foremost. One that has not yet been
Within the genre, of course, although the boundaries between melodic house and techno are blurred.
How to achieve uniqueness? For me, the answer is simple: it comes from the uniqueness of the psyche. If you learn to listen well and express yourself adequately, then creativity will be unique. Therefore, when creating Bird Law in January 2020, I tried to listen as often as possible to what melodies, sounds, effects and just decisions resonate with me.
This track doesn't just meet some technical requirements, it's undeniably my . For example, the title is taken from a comic book that I really like.
It's the law
And the theme of birds in it is not only because of the name, but also because these animals (but not all) touch me and my wife very much. And also partly a track about the love that I feel for my wife, and this has something in common with the comic book. In general, a warm work about good things. The ones in me.
I don't know how noticeable this is to the outside listener, but I see a massive improvement over the previous compositions.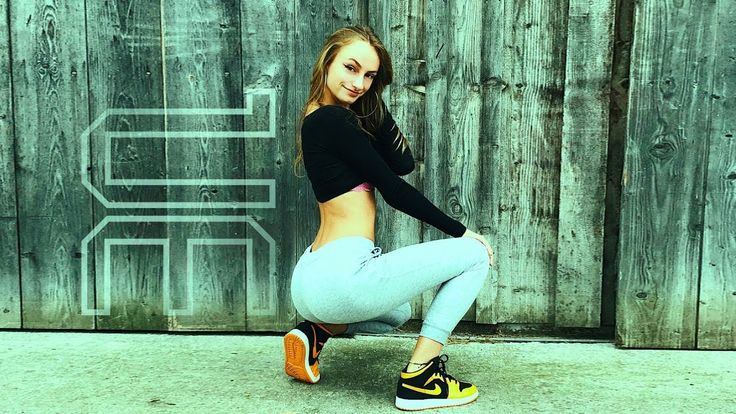 He was even taken to a more serious label - the Italian Natura Viva. They promised to release it as part of a compilation. I don't know when exactly: for some reason, labels rarely notify me about such things, and I myself don't really care. I'm more focused on future works.
The last track so far is called You're Not What Your Mind Tells You. It's about my many battles with my own brain. It's a little sad, but with a light undertone, because no matter how scary the battles are, there's always a way to win. At least I can.
The other day I signed him to the Belgian label Sound Avenue. It will first be released exclusively on Spotify to try and push it into the platform's playlists, and will be released as part of a sub-label compilation in August.
After You're Not What Your Mind Tells You, I again rethought my creative process. Now I try to treat music less as a series of separate projects and more just as a field for experiments, from which cool completed projects will grow.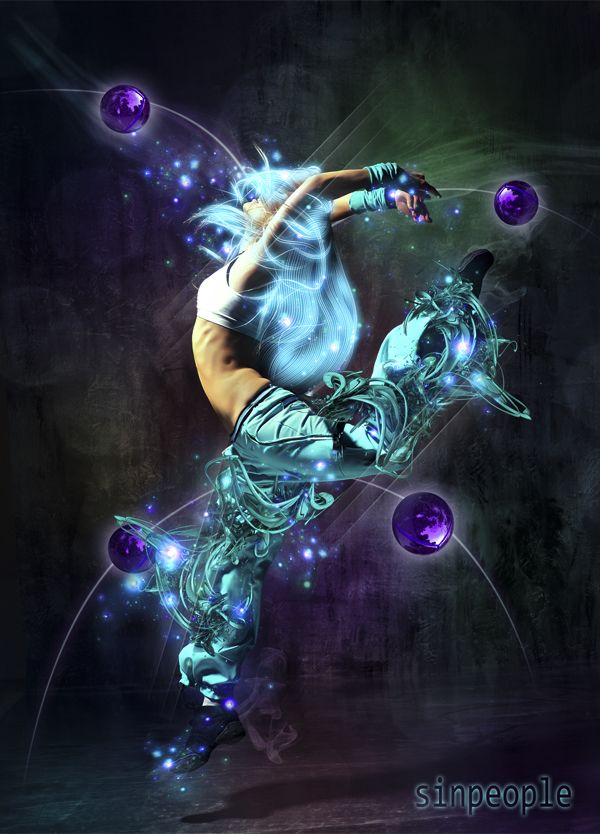 Let's see where this takes me.
Such things. Thanks for reading. By the way, I will soon launch a course on creating electronic music from scratch. If interested, you can read the details here.
If you like my music, you can subscribe to Soundcloud, YouTube or Spotify. All my future tracks will appear there as well. Also here are my social networks: Facebook, Twitter, Instagram, Twitch.
How to write electronic dance music - consistently and with examples - Music on DTF
What is the difference between snare and hi-hat and what does music consist of in general: a lecture by Andries Gandrabur, sound designer and composer "Mor (Utopia)".
7838 views
Composer, music producer, author of soundtracks for "Mor (Utopia)" and other Ice-Pick Lodge games, as well as the founder of the DOS music school Andriesh Gandrabur, opened an educational stage, which was organized by the service team in Gorky Park at Plus Dacha for the promotion of BandLink and Yandex Music artists.
In July, Plus Dacha will also host a lecture on how to find yourself in the music business, and in August, IOWA 9 will give a lecture on negative emotions0003
In his speech, Gandrabur talked about the basic tools that need to be mastered in order to create electronic music, the smallest sound components and basic techniques.
The editors of Yandex Music have outlined the composer's lecture, but we are publishing it - with examples and all the explanations.
Drums (drums)
It's not a secret that the birth of musical art began precisely with the rhythm section. Primitive people, of course, did not have a drum kit or advanced sequencers (DAW), but with their hands and feet they created the first rhythmic patterns that are still used in music production today, just remember "We Will Rock You" by the legendary band Queen.
The Kick , Snare and Hat are key percussion instruments in today's music production.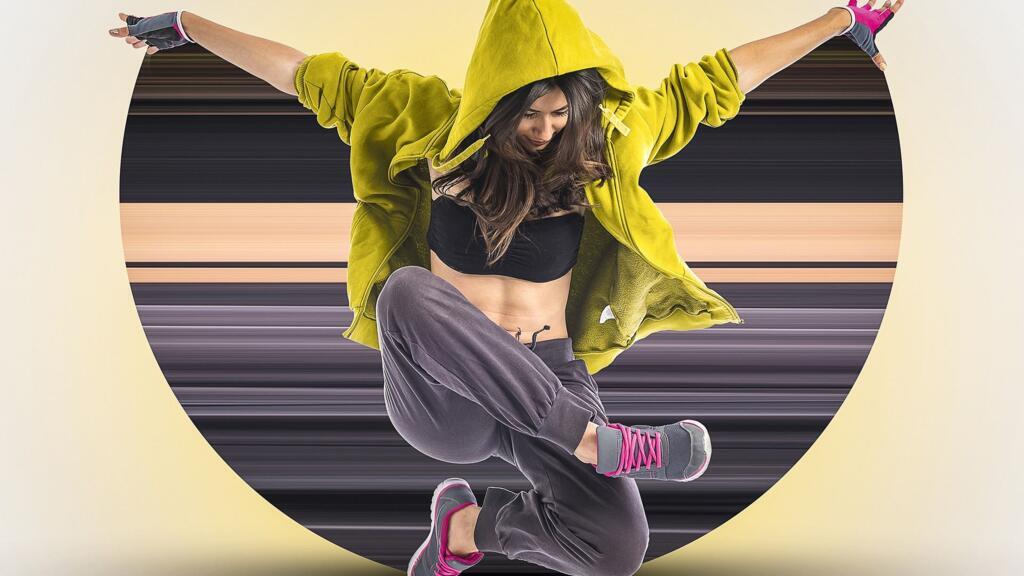 This is enough to create the necessary dance groove and encourage the body to move. The fact is that these elements fill the main frequency ranges - low, middle and high.
Kick is a bass drum or bass drum in a classic drum kit. This heavy low-frequency knock is difficult to confuse with anything, besides, it is responsible for the simplest and most common technique in dance music - "Four on the floor" or "straight kick".
This beat is strict and consistent - the kick kicks back on every beat, allowing listeners to easily follow the rhythm and shake their heads. When played with lips, you get something like "tut-tut-tut-tut". But this is just one of the simplest tricks, because the groove can also be achieved with unexpected broken rhythms, shifting accents from strong beats to weak beats, thus creating a breakbeat.
Snare is the snare drum kit and the loudest instrument in the rhythm section. It is especially important to pay attention to the choice of a suitable snare, because it will greatly affect the musical style of the future track.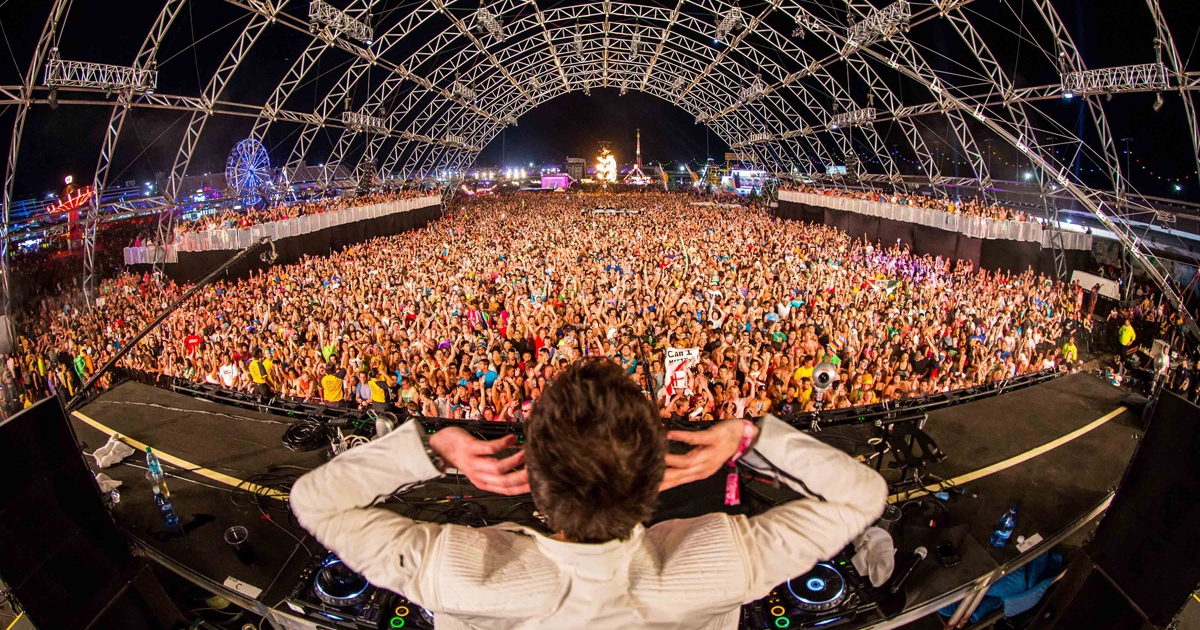 This element carries the most information, as it fills the middle and upper frequencies. The human voice is located at the same frequencies, so our ear will very clearly and accurately read this sound. It is comparable to hand clap, so clap (clap) is often used instead of snare.
Placing a snare or clap in a rhythm pattern is very easy. Under a straight kick, it will fall on the second and fourth beats of the bar - "kick-snare-kick-snare". Such a universal pattern is already enough to achieve a sense of drive in any tempo and various musical styles.
Hi-Hat are cymbals with stand in drum set. They are open (Open) and closed (Closed), depending on this, making a lingering sound "shhh" or a short "ts ts ts".
Hats greatly affect the speed and dynamics of a rhythm section - the more often they are played in a pattern, the faster the track seems to be. Often they are used to separate verses and choruses. And the arrangement of hats opens up a lot of room for experimentation and various combinations.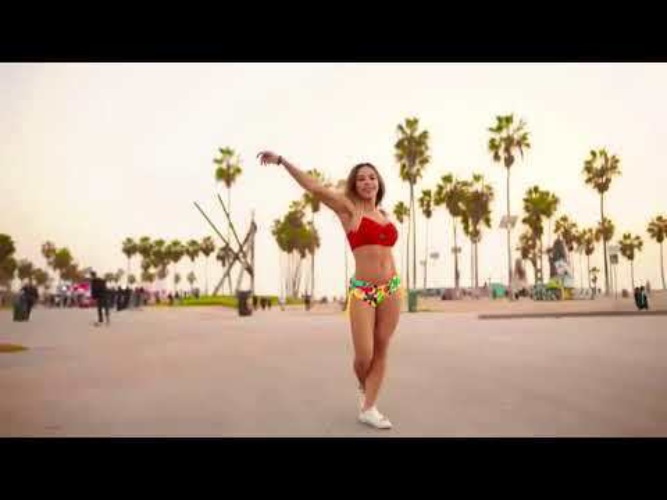 It is worth noting that the competent selection of drum samples is 50% of the success of the rhythm section. If you take kick from rock music, snare from Future Bass and hi-hat from trap, the combination will turn out to be unsuccessful, to put it mildly, although there are examples of interesting solutions.
Beginning musicians should pay attention to sample packs (Sample Pack) or Drum Kit with tags by genre. For example, in BandLab they are already sewn in and, as a rule, contain several variants of each drum element and, most likely, will be combined with each other.
By the way, it is not necessary to register drum tracks separately, because in addition to sample packs, there are also loops (Loop) - pre-prepared balanced template solutions for sound producers and musicians. It is enough to choose a drum loop to your taste, throw it on the track, loop it and you can move on.
Percussion (percussion)
Once the base is ready, it doesn't hurt to add variety.
This is where percussion instruments come to the rescue. There are a lot of them and they are all different - tambourine, tambourine, maracas, cowbell, bells, shakers, congos, bongos, triangle, rattle, this list is endless.
Plus, with a little ingenuity, any everyday sound can be turned into a percussion instrument, whether it's a door slamming or a frying pan hitting it.
In electronic music, percussion instruments give a certain edge, movement and a certain direction. Producers often use their pre-made loops, such as shakers, to develop momentum in the chorus. Writing your own pattern is already more difficult, but more interesting, because sometimes you can achieve unexpected results.
Piano Roll is used to write percussion, where you can adjust not only the arrangement of elements, but also the duration of their sound, pitch and volume, panorama (left-right-center) and so on. Good percussion is made up of little things and does not stand out much against the background of the leading percussion instruments, creating an auxiliary background for them.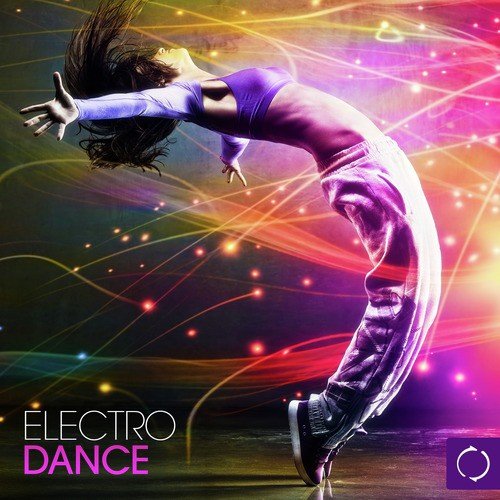 Bass (bass)
Bass is another element of the rhythm section. He only plays the root notes (lower notes of the chords), thus creating the "foundation" of the harmony. Bass and kick drum take over the entire lower frequency range and work in tandem.
In some electronic genres, such as Dubstep, the bass is used as a full-fledged musical instrument and plays all the melodic layers of the track. But this will require many hours of practice and synthesis skills.
If the melody is already present in the track, then you should select the bass notes according to its tonality, prescribing them through the Piano Roll. If there is no melody, then you should decide on the key yourself and arrange the notes within it. The possibilities of fine work in the piano roll will allow you to achieve a clear interaction of the bass with the kick, which is important for achieving a groove.
When you have bass and drums, that's basically it - the music starts. You can safely say that this is real dance music. It cannot exist without these elements. If you remove any of them, it will already be strange. Bass is the bridge between drums, rhythm and harmony

Andries Gandrabur
Pad (pad)
The rhythmic foundation is ready, and the foundation of harmony is laid in the bass line, but it's still not clear what mood the track will sound in. Pads, a kind of musical part that can be played both on a synthesizer and on traditional "live" instruments, will help bring clarity.
It's like a lining of extended chords and timbres, which is responsible for the harmonic structure, fills the space of the composition and creates additional depth and volume. In the case of pads, you should no longer rely on ready-made loops - it is unlikely that you will be able to find something suitable.
With the skills of synthesis (the process of generating sound presented as a discrete signal), you can wind up your own unique pad, but for starters, it's better to use ready-made presets in VST synthesizers.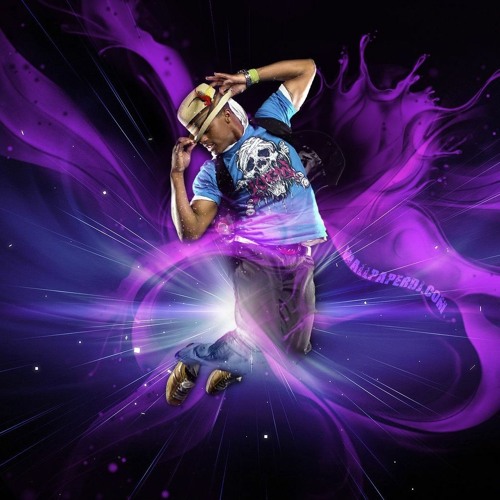 Piano Roll allows you to set chords with one click of the mouse: thus, moving along the root notes of the bass, a chord progression is written.
By the way, for more atmosphere, the pads can also be leveled. Layering means that the same chords are layered on top of each other, but different instruments are used to create a rich sound. You can level just about anything, including drums, but don't put multiple layers of bass on it.
Arpeggio (arpeggio)
Arpeggio - passing through the notes of harmony alternately from top to bottom or bottom to top. This is the easiest way to apply a melodic ornament or pattern to the finished composition skeleton.
It is enough to open the arpeggiator (often built into the synthesizer), select the appropriate instrument and hold down one note or chord, then the arpeggiator will complete the rest of the work for you and play the next harmony notes or chord strumming.
Pulse Chords
Pulsating chords are common elements in dance genres that pulsate along with drums, giving more movement to a track and helping to achieve a groove.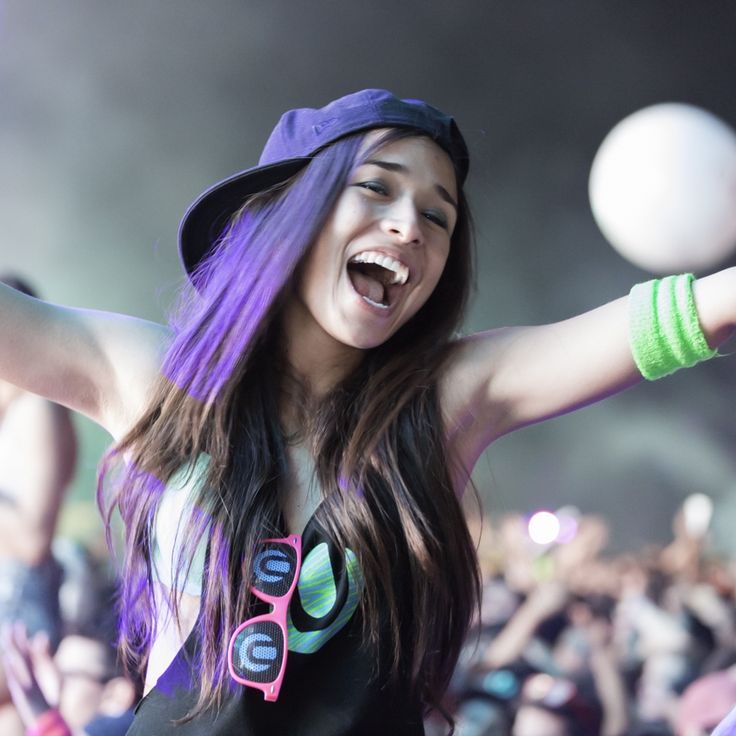 Of the instruments here, keyboards, guitars, synthesizers are most suitable - you can try different options.
Sequencers let you record a chord pattern and then change the instrument that will play that pattern. This way you will hear which of the instruments will be out of place.
Vocals (vocals)
Dance music doesn't always need a vocal part, but a couple of lines that get stuck in your head can greatly increase a track's chances of success.
Any modern sequencer has the functionality to record voice directly into the mix without delay, but this will require additional equipment - an external sound card and a microphone. Fortunately, ready-made solutions for vocals are also available in the form of vocal sample packs.
Often the texts in such recordings are neutral in meaning, but well and qualitatively executed. And with resourcefulness, even the most inconspicuous line can be sampled and modified into something interesting. Only beginners, getting carried away by the process, often forget that the key of the vocal should match the key of the track.
Structure
It is very important to take care of the competent structure of the composition. There are many tools, but it is not necessary to use everything at once. The track should have a beginning, an end and something in the middle - a kind of plot along which the listener will move.
Start small, like bass and drums, and then add a new element every 4-8 bars. 4 bars is the square thinking of dance music, understandable to both the producer and the listener in the subcortex. You can diversify the structure with a breakdown, which will give the necessary suspense before the drop.
Drop is the brightest and most powerful part of the track. It is she who sticks in the head of the listeners and is responsible for the hit, so it is so important to work out and arrange a competent eyeliner to this place.
Mixing
Every track needs at least a minimal mix. The first thing to take care of is the volume balance of the instruments in the mix.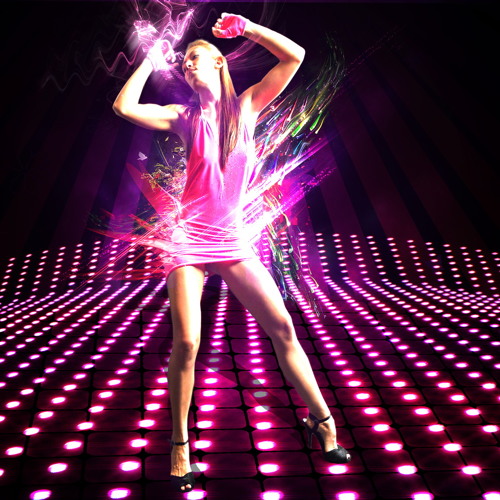 It almost never happens that all the elements sound balanced right off the bat. Sometimes, with a successful balance of volumes, further mixing may no longer be necessary or will be minimized. For information, the following series of treatments are most often used:
Equalization Cuts certain frequency ranges to avoid conflicts with other instruments. For example, if the pad has a lot of low end, it will not affect the sound of the bass, so you should cut the low frequencies a little. And pleasant frequencies, on the contrary, can be distinguished and raised;
Compression is a processing process that aims to reduce the dynamic range of a signal (the difference between the quietest and loudest sounds), and the compressor will also help glue multiple layers of instruments on the group channel;

Saturation/Distortion - saturate the original sound with new harmonics, making it richer, warmer, more unique;

Reverberation/Delay - Spatial audio processing that repeats the original signal one or more times. Applies the effects of echo or reflection of sound from various surfaces (room).

All this is optional and is used as needed, but to avoid frequency conflicts it is better to use equalization always and on all instruments.
Mastering/Rendering (mastering/rendering)
Before rendering a track (converting it to mp3/wav format), it should be at least minimally mastered. Without mastering, the volume of the track will be noticeably inferior to all the others, and the composition itself will seem of poor quality.
Most sequencers have mastering plug-ins already built in and come with ready-made presets, so for beginners it will be enough just to find the right one. Some of them can wrap the mix into a more lo-fi shell, others can increase the punch of the low frequencies, saturate the upper ones. You can also increase the volume with a compressor or a maximizer, but you should not increase the volume with the usual Volume slider in decibels.