How has dance changed over the years
How Has Dancing Evolved As An Art Through The Years
"If I don't dance for even a day, I feel like something is missing. Dance has taught me how to present myself, to be confident, and it is major part of my life now. I feel like I'm constantly creating something, and that makes me satisfied", said Harshad Ghohil, Creative Director at Split Sole Dance Academy.
Dance is a form of art, and whether it's the music, culture or the history behind it, dance has always been a way for people to express themselves. We've seen and witnessed its evolution right from jazz, waltz, cha cha cha to viral dance steps like the Whip and Nae Nae, the Ketchup Song, Juju on That Beat, and more.
In America, dances from the 1920s were often characterized as wild and carefree, like the shimmy, Charleston, and most Gatsby parties. In the clubs, dance contests known as marathons would happen, where one dances till you can't dance anymore. The records made and beaten all around the country ranged from hours to days to weeks.
In the late 1920s arrived the tango and the waltz, and still form a crucial element in dance shows like Dancing with the Stars or So You Think You Can Dance.
Dance forms like jazz, jitterbug and swing largely belonged to the 1930s and 1940s. But the 1950s was the year of growth and rebellion. Major dances from the 1950s like the twist and other dances made popular from this rock and roll era influenced movies like Grease, Hairspray, and La La Land. From their poodle skirts, socks, and white tennis shoes, this was the era of the pink ladies and dirty dancing.
Image Credits: City Dance Dance Academy
Over 400 new dances were introduced in the 1960s. Artists like Nat King Cole and The Beatles had a huge influence in this era for dance. The colorful, bright, soulful disco era, of the 1970s saw dances like the hustle, the YMCA, and soul train lines. This upbeat era kept everyone on their toes. The 1980s gave birth to break dancing, hip hop and line dancing which influenced dance culture tremendously to this day.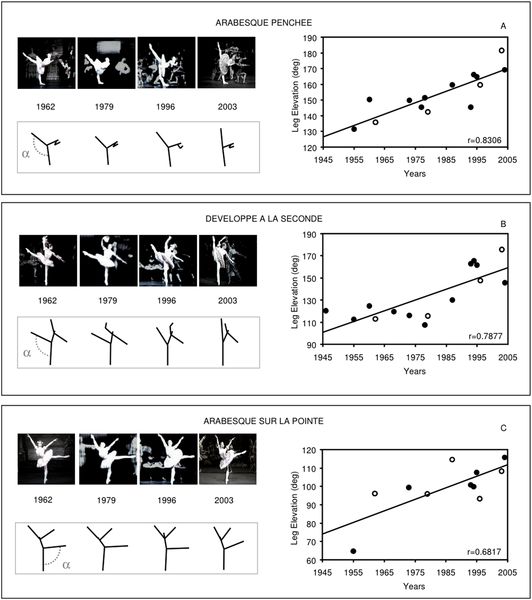 The 1990s had dances like the running man, and the macarena that still are popular in dances that kids do today. The 90s popularized major artists such as MC Hammer, Vanilla ice, and Black Street.
In India too, dance has had a glorious evolution. Although dance forms like kathak, kuchipudi, folk dance, etc. still enjoy a prominent place in people's entertainment fix, the 1950s brought about a revolution, with dance being incorporated into films and thus Bollywood gained its internationally popular identity. Then heart-throbs like Mithun and Rishi Kapoor brought Disco in all its glory in the 1980s.
Image Credits: PaperToStone
The 1990s saw an influence of the Western style of dancing, and even the songs rolled out had a major hip-hop, and street flavor in them. The 2000s onward saw a fusion of dance styles, yet keeping the individual tones alive.
We caught up with Mumbai-based Split sole Dance Academy to get insights into the fascinating world of dance, and here's what they had to say –
How dance has changed over the years
Dance and how it is perceived has changed over the years. From being only a form of celebrating culture to entertainment and from school competitions to a way of keeping fit. Pauline Bangirana looks at the current developments in dance
I am not a keen dancer and I think even when put on a stage, I would not draw awe to myself because of my dance styles. But, once upon a time, I was a very great traditional dancer, particularly dancing to the beats from the drum during the kiganda dance; as I was one of the members who would close the dance during my childhood days; but gone are the days. There are many people like me for whom dance was confined to music, dance and drama competitions or entertainment in school.
However, dance today has evolved. The art has become popular with more people turning to dance classes for fun, to learn a new technique and for fitness. There are more people becoming professional dancers and faces are coming up in similar aspects. With a degree course centred solely on dance at Makerere University, dance is becoming more than a pastime.
But how are we as a country recognising this new culture?
People willing to pay
A visit to the Uganda National Cultural Centre (UNCC) gives us a glimpse at the changes dance has gone through. To promote dance, the national theatre as UNCC is more popularly known offered free dance classes from 7pm till 10pm.
A recent visit to the centre reveals that the social dance class is no longer free.
"You have to pay Shs2,000. The classes are no longer free because people were becoming many," the cashier at the centre shares.
There is class still in progress.

Two couples are on the dancefloor, swinging to a quick song in a dance I assume is salsa. Various people, mostly youth, stand on the sides enjoying the movement of the couples on the dance floor. The couples are indeed performing the salsa and had to part with Shs10, 000 for the class.
A Zumba class in progress at Kabira Country Club. With time people are taking on dance primarily for fitness. FILE PHOTO
When it is time for the social dance, everyone is welcomed to the dancefloor. The couples exhibit different stages of learning. Some are good and move around effortlessly while others, like me, must be here for the first time as they drop their partners and miss several steps. What everyone has, however, is fun and the zeal to learn.
The class is a sign that more people are willing to pay for dance classes, which explains the fact that there are more dance studios and schools opening, with people willing to enroll their children even as early as three years old.
Fitness
"Soon we will be introducing a dance fitness work out and this is to get people to appreciate dance and make them pick interest in dancing as an activity," Upoki says.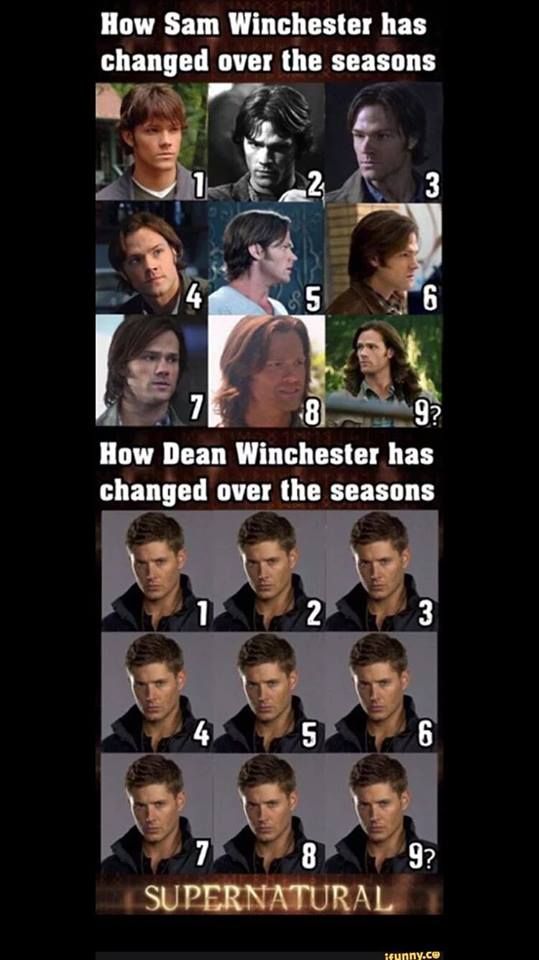 Several people are already ahead of Upoki and her partner since dance classes are already on offer at several fitness centres.
To incorporate fun and a good workout, gyms are slowly taking on dance classes alongside or instead of aerobics classes. This has seen the popularity of dances like Zumba and Cheza, which are rigorous dances. With Zumba, dancers go through different genres, from salsa and hip hop to reggae and dance hall in different stages. Every stage changes in difficulty. The first is a warm-up and the last a cool down.
"I have been attending Cheza classes and so far, this is the only routine that has worked for me. Although I'm exercising, I have fun while doing it. The music just gets the blood pumping and I feel like my entire body is being worked out. It was worked at toning my thighs, arms and stomach," Sophia Namazzi says.
Andrew Mawejje, a dance instructor with In- Motion Dance Studio, which offers these dances says, "We wanted to change Ugandan dancers and put dance on another level because when we started, no one believed in us and what we were delivering.
"
Mawejje explored all ways he could make dance a platform of communication. In 2006, he opened the studio and was offering mainly ballroom and Latin danceswhich include; tango, cha-cha, waltz, samba, salsa and many others. Now the studio offers lessons hip hop, break dance, modern dance, ballet, and a fitness class.
"We train African dances although I transform traditional dance into African contemporary dance. We usually fuse them with modern dance although the clients interested in it are few.
It is mainly international dances that we train because of the demand which pushes us to give lessons in international dances. This is because some of the clients have travelled and they are interested in learning dances they came across during their trips. Our classes are at Shs20,000 per class although one can pay for ten classes and gets two free classes."
Why people dance
"It is fun. You don't have to be a professional. As long as the music is on and you can move your body, it is just a fun thing to do.
I like to imitate the people in music videos and learn their moves, especially the ones which just get me smiling," Isa Rashid, a university student says, when asked why he dances.
Others dance to relieve stress. People hit the club or a popular hangout for good music, music they can dance to and get relax from a week's stress. Others dance in worship and praise or thanksgiving. Some dance because people around them are doing so. There is a saying that "dancing is like dreaming with your feet". It must be a good dream for Ugandans becuase we sure love to move it.
Diverse styles
As we dance, I kept thinking that the first time I learnt about this dance was in primary school when it was incorporated in a school play. There is another area dance has evolved.
"In the past, we used to rain children in mainly traditional dances for school productions. Then we started dances inspired by music from South Africa such as the Zulu, soon Lingala became popular and now I see ballroom dances, ballet and contemporary dances during productions," Jackie Zziwa, a teacher who has facilitated music, dance and drama productions in the primary schools she has taught at since 1994 says.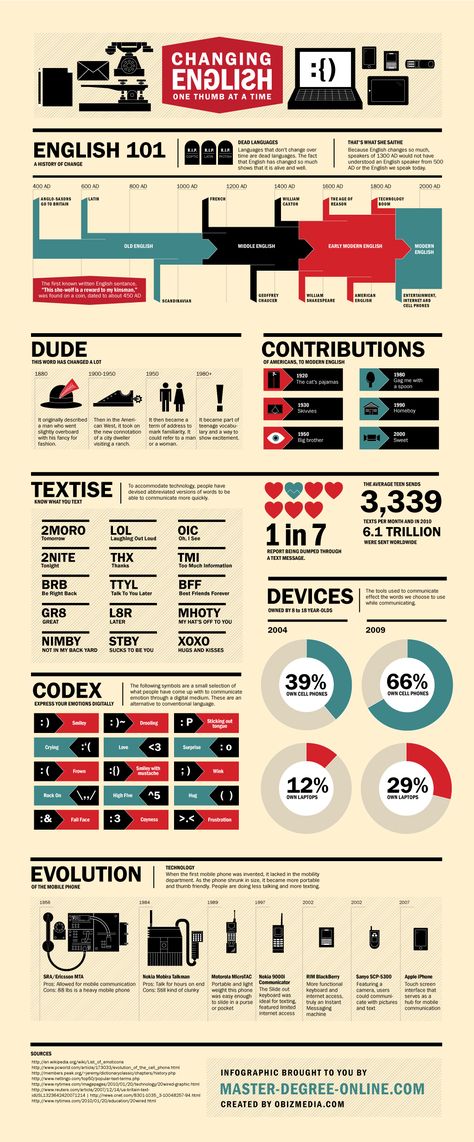 She points out that a lot of the time, dance evolves because of the music which is popular at the time, and the exposure Ugandans have.
Barbara Upoki, a dance instructor and performer with Latin Flavour Uganda is a salsa dance instructor and says this genre is popular with Ugandans. While majority of the couples who take these classes do it for fun, more are taking on the classes for their first dance at their wedding, something that was not so common in the past.
Upoki says the other popular genre is hip-hop. She shares that her partner Ibanda also teaches traditional dances. These dances are popular with people who perform them competitively, for example students in school or to make money as a traditional dance entertainer. For the people who do it for fun, Ibanda fuses elements of African traditional dance with African contemporary.
Dance day in Uganda
With dance's evolution, we have had celebrations like the dance week festival, which Jonas started in.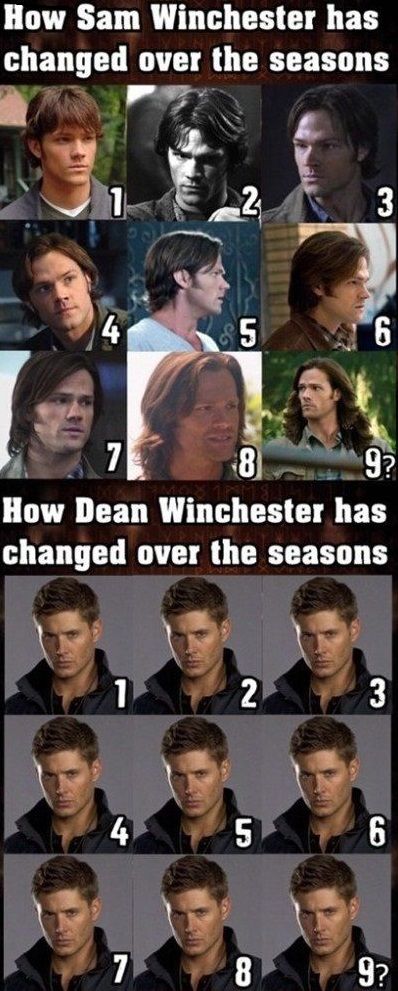 This year, another dancer Jacqlynne Tumusiime, who describes herself as a danceprenuer started what she hopes will be an annual celebration of World Dance Day.
The celebrations have been taking place at her dance studio in Makindye, Autumn Studios. The day's focus is in creating awareness about dance; what kinds of dances are there, and tackling the challenges dance is facing. "For instance there is a misconception about dances like ballet being for only girls which is not true. The event, which started last Saturday had various ages and both genders participating," she says
"We mainly teach ballet and contemporary dance also known as modern dance because we understand the use of extracurricular activities such as dance in engaging children and stimulating them to better their education and themselves as individuals because it helps them think more," she comments on the classes taught.
She also points out that the faces of dance are not widely known, making awareness about the art difficult to coordinate.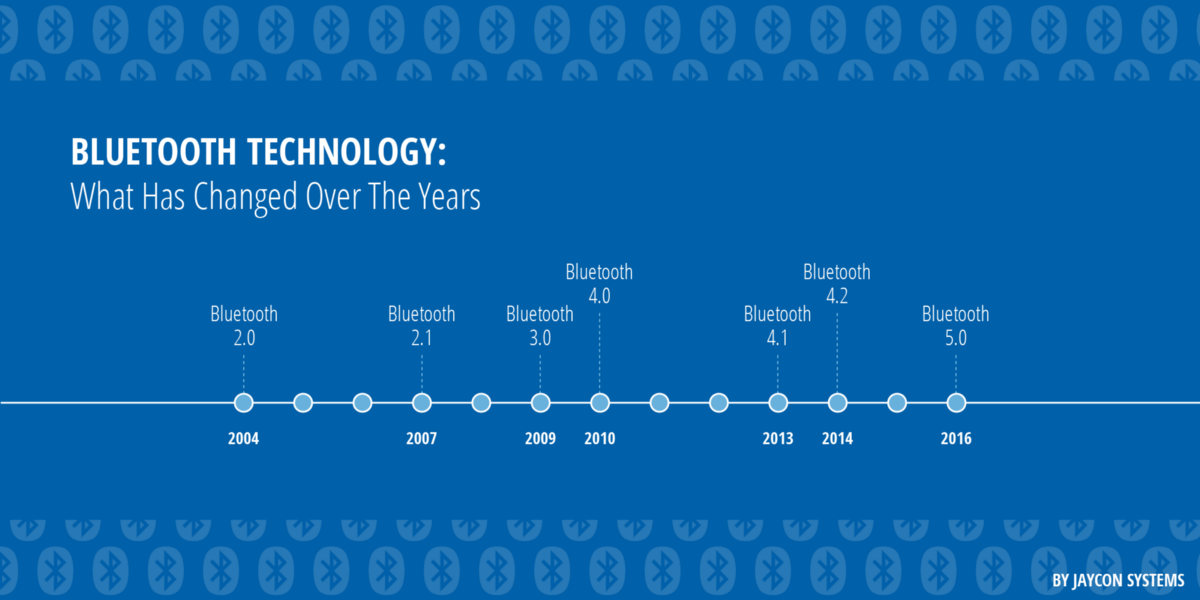 There are also few dance spaces available for training though this is improving with more people like her opening dance training places.
Dance day celebrations are still going on at the studio with classes at Shs10,000. Each class on another day is usually Shs15,000. The objective of Dance day, Tumusiime shares, is to create dance awareness so that people are able to try out new things instead of only being rigid to traditional dances but rather mix them up.
About dance day
International Dance Day was introduced in 1982 by the International Dance Council (CID, Conseil International de la Danse), a Unesco partner NGO, and is celebrated yearly, on April 29.
The date is not linked to a particular person or a particular form of dance, although it's also the day when the French dancer and ballet master Jean-Georges Noverre was born.. The main purpose of Dance Day events is to attract the attention of the wider public to the art of dance.
Different countries have special events which they film and upload online, with the tag Dance Day.
Last year, what was tagged as the first classical flash mob attracted a lot of attention. The dance took place in India and invloved more then 50 classical dancers.
History of Irish Dance ⋆ Kelteria Dance School | Irish Dances
Viking raids destroyed most of the books from this period, as well as written records of any dances. However, the fact that one of the elements of the exquisite Gaelic culture was music and dance is undeniable.
Viking raids on Ireland ended in 1014 after the victory of King Brian Boru of Ireland at Clontarf. Irish dancing competitions originate from this period.
Brian Boru at Clontarf in 1014, painted in 1914
by James Ward. Photograph: courtesy of Dublin City Council
It was both a trade fair and political gatherings and cultural events with music, sports competitions, storytelling and craftsmanship. Over time, the cultural aspect has become central to Irish dance competitions. These events continue to this day.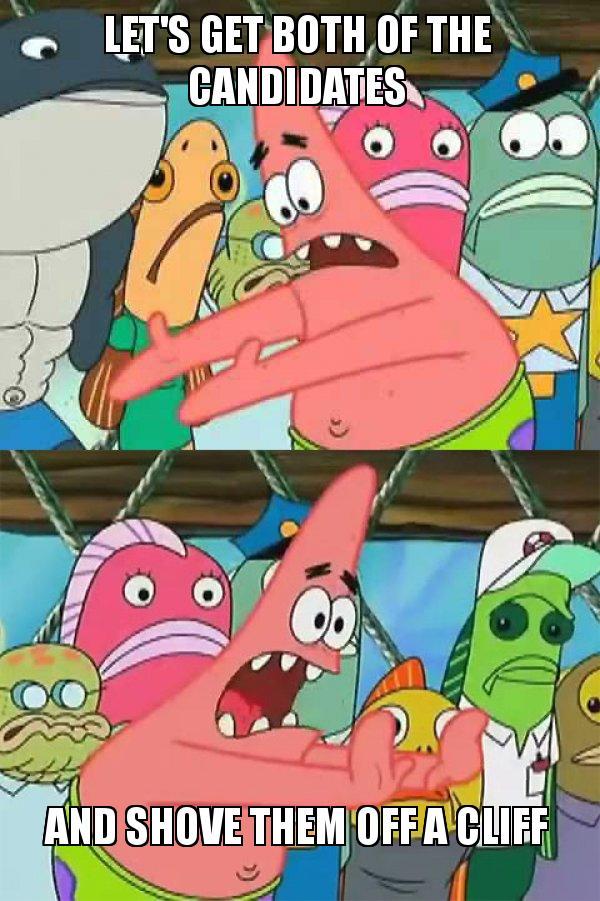 Although politics has faded into the background, they still have music, dance, crafts and trade.
The decline of Celtic culture
The Celtic tradition in Ireland quickly faded into oblivion during the twelfth century. The increase in foreign influence weakened the traditional arts, and in 1170 the conquest of Ireland by the Anglo-Norman knights took place. However, for the next two hundred years, the conquerors firmly entered the traditional Irish culture.
To prevent this merger, the Anglo-Irish Parliament passed the Rite of Kilkenny in 1366, which prescribed excommunication and severe penalties against all those who followed or were associated with native Irish customs. Another 128 years elapsed before the charter was enforced.
History records many dances performed by the Irish in the mid-1500s. These include the Rinnce Fada or Fading, where two rows of partners are opposite each other, the Irish Hey (figure dance), the jig (probably a group dance), the trenchmore (described as a large folk national dance (country dance) with free movements), and dances with a sword.
It is not clear which dances among Irish, English and French influenced which, but it is characteristic that Irish dances had a faster tempo and side steps were present.
The British suppression of Irish culture continued, with the ban on bagpipes and the arrest of bagpipers exemplifying this. However, Queen Elizabeth I was "extremely pleased" with Irish songs and folk dances. The struggle for power between the Irish and the British continued throughout the 1600s. Penal laws passed in the late 1600s destroyed Irish commerce and industry.
Total prohibition and the emergence of secret schools
The education of Catholic children was also prohibited by law, which led to the emergence of secret schools (open-air schools for the poor). There was a degree of secrecy in traditional Irish culture. This period of brutal repression lasted over a hundred years, explaining the initial secrecy of the teaching of Irish dance.
National folk dances continued, one description says that on Sundays "a violin was played in every field and the girls danced to it until they were foaming at the mouth"; another states that "the youth danced until the cows were brought home.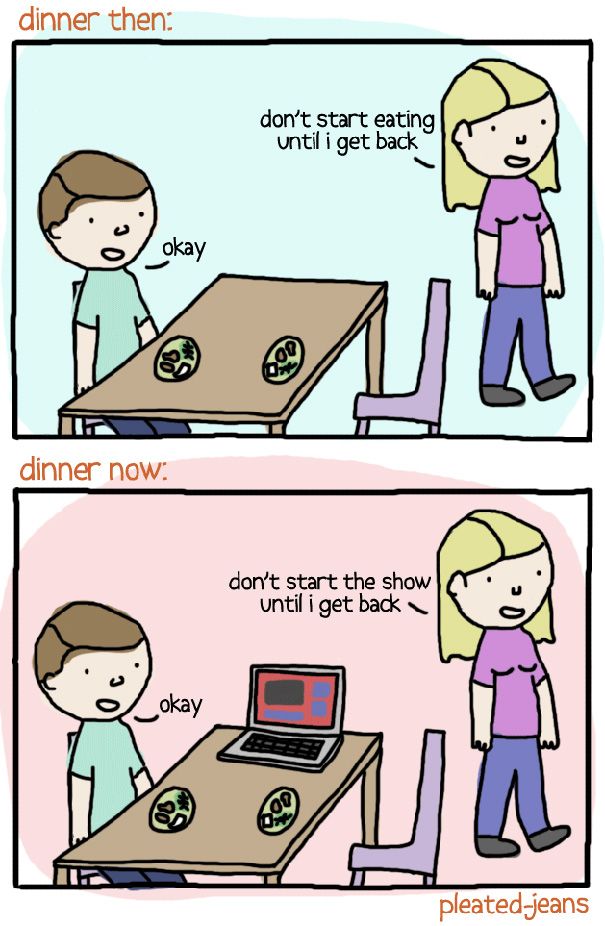 " The dancing continued throughout the 1700s, often during holidays, weddings, baptisms, and memorial rites. However, the Church sometimes condemned dancing.
An Irish Jig before royalty 18710012
The main influence on Irish dance and Irish culture was the emergence of dance masters around 1750, starting a controversial tradition that continues to this day. The dance masters typically traveled around the towns, staying in the villages with hospitable families (who were honored to be chosen as hosts) for about six weeks.
Teachers taught Irish dance in kitchens, agricultural outbuildings, crossroads, or open-air schools for the poor. Students primarily studied jig and reel. Sometimes the teacher would tie a rope around the student's leg to distinguish the right leg from the left.
The presence of an outstanding dance master in the village was a matter of pride for the society. Each dance master had a set of dance steps and over time created new ones. (Eight measures in music are called "step", hence the term "step dance".

)
irish dancecing lesson
Sometimes the masters participated in competitions in Irish dancing, the winner was not the one who danced better, but the one who knew the most steps. The loser had to cede the territory of the city to the winner.
These masters have created many staged dances and Caylees, and they carefully guarded the art of creating dance steps. Dance masters created the first dance schools, the most famous being in County Kerry, Cork and Limerick. One dance master described himself as an "artificial rhythm walker" and "an instructor in the art of dance for youth".
The villagers paid the dance masters at the end of the third week of teaching, in "benefit performance". They paid the accompanying musician a week later. Sometimes a dance master was both a musician and a dancer at the same time! Obviously, the level of pay for dance masters was relatively high for Ireland, and room and board were included.
McCarthy and Wife Additional title Champion Irish jig dancers posed in Irish dress 1873
The suppression of Catholics continued during this time, but ways were found to avoid control.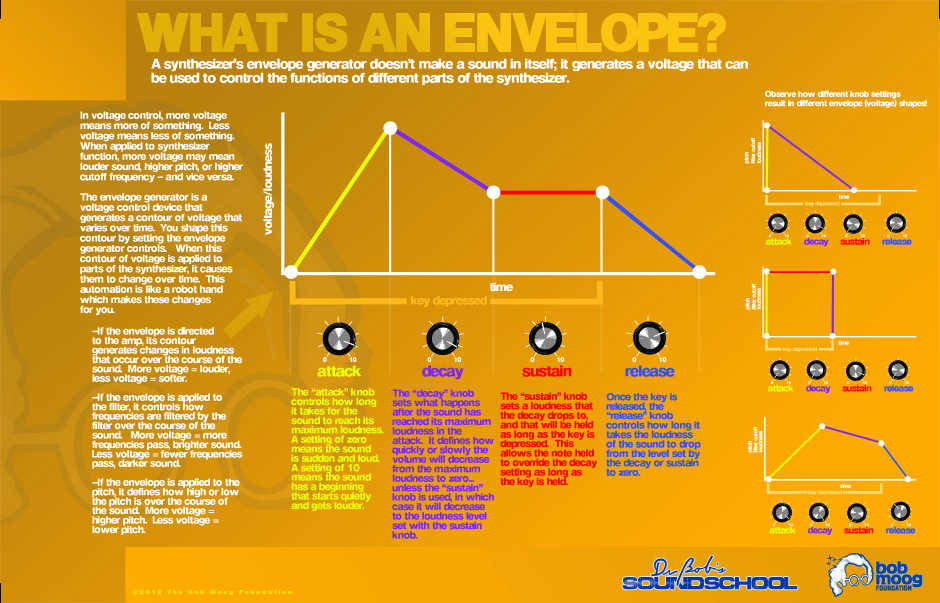 One story says that the Catholics sent a child to watch the meetings or masses they held in the cellars of the eateries. The child danced at a certain pace and with a special tact to warn the Catholics of the approaching soldiers.
During the 1800s, the pie dance was especially popular. The pie was placed on a stand in the center of the field, it was a prize for the best dancer. After the competition, the winner took the cake for himself. Attempts by parish priests to ban dancing were not uncommon, but proved to be largely ineffective.
Gaelic League Ard Fheis and Oireachtas 1913
Establishment of the Irish Dance Commission
This period dates back to 1893 when the Gaelic League (Conradh na Gaeilge) was founded. This group contributed to the revival of Irish culture, which for centuries was suppressed by England. In 1929 the "Commission for Irish Dancing" (Coimisiun le Rinci Gaelacha) was founded in order to lay down rules regarding teaching, judging and competition.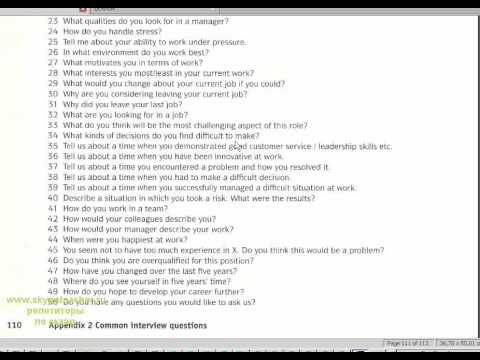 Up to 19For 29 years, there have been many types of local dances, music, costumes and rules for Irish dancing competitions. This led to the development of standards to be followed in competition. Throughout the 20th century, Irish dance has changed dance techniques, costumes and venues.
For example, during the period of the dance masters, stages were much smaller, including tabletops, door leaves, and sometimes the "stage" was just a crossroads. (An old poem called the dance of "light walking on the floor"). The dance ability test included dancing on top of a barrel or on a soap table!
As the stage grew in size, there were at least two changes to the dance. The range of motion of the dancers on the various stages was greatly increased (the judge now deducted points if the dancer did not "use the stage"), and dance steps that required a significant amount of space (such as the running jump) became possible.
The venue has also changed over time, from barns or open areas where flat trucks were used as a stage (and still are) to rooms in hotels, schools or fairgrounds.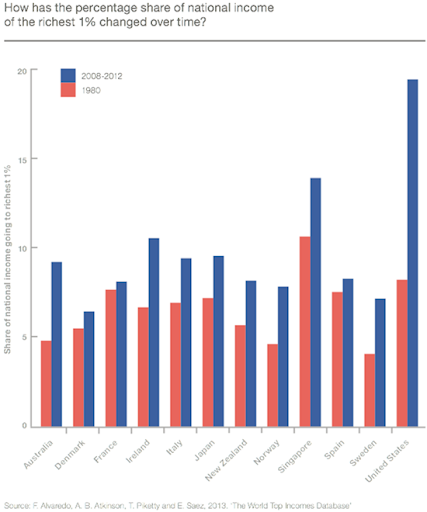 areas in general. (Note that the fairgrounds hosted ancient Irish dance competitions and their use is especially appropriate in a historical context.)
During the 20th century Irish dance developed in different ways. Education began at a younger age. Among the students, girls began to predominate, not boys (the turning point occurred before 1930).
Girls performing a solo dance in a competition were very rare until the 1920s. The dance styles also changed; for example, hands and palms did not always have to be in exactly the same position during solo dances. Previously, in some cases, they were more relaxed and even placed on the hips.
Apparently, the influence of parish priests led to keeping the hands in one position; some argue that it was not all that provocative, others are convinced that the Church was trying to increase the self-control of the dancers. Hand movements are still present in figure (group) dances.
The ability to dance was useful to many immigrants from Ireland in the 19th century.
They could rarely find suitable work in the USA (the east of the country was full of ads that said they were not hiring Irish people) and therefore began a career in show business.
On Broadway, tap dance became popular, which appeared due to the fusion of the African-American "shoe dance" and the Irish "tap dance". In the early 1900s Irish show groups traveled around the USA, entertaining the audience with national songs and dances. Becoming a show for the public, Irish dance began to differ from the original national one.
In the 30s 20th century there was a keili (another name is a figured dance). In the 50s. 20th century Irish dances made their way into the show grounds, they were shown on the Sullivan Show and other television programs, and competitions among masters resumed.
In 1969 Dublin hosted the World Irish Dancing Championships and since then they have gained momentum around the world.
The culmination and turning point, after which the whole world learned about Irish dance, was the performance of the Irish dance show Riverdance at the Eurovision Song Contest on April 30, 1994, which was held in Ireland.
And in February 1995, the Riverdance dance show was first shown at the Point Theater (Dublin, Ireland). The show is touring to this day.
By 2021, the world of Irish dance will have dozens of different shows in different parts of the world. Several Irish dance commissions have been set up. Hundreds of thousands of people in different countries began to practice Irish dance. Dance technique has become much more complex and more acrobatic, and dresses are more technological and colorful.
References
Brennan, Helen. The Story of Irish Dance (Mount Eagle Publications, Ltd., 1999).
Bartoletti, Susan Campbell. Black Potatoes: The Story of the Great Irish Famine,
1845-1850 (SHoughton Mifflin; Reprint edition, 2005).
Burgard, Anna Marlis, Leighanne Dees. Flying Feet: A Story of Irish Dance (Chronicle
Books, 2005).
Yegor Druzhinin - about the final season of the show "Dancing", unrealized numbers and trust in people
August 29 on TNT begins the last season of the show "Dancing", which gave a new life to the profession of a dancer in Russia. On the eve of the premiere, we talked with the mentor of the project Egor Druzhinin about how he has changed over the years and what path he has traveled with his wards, what fans of the show can expect from the new season and what Egor would not have had in his life if it weren't for "Dancing" .
How do you feel about the new and final season?
I look ahead with interest. It's always interesting to know what's around the corner. And to be honest, I'm not very upset that this season is the last one. It's time for this page to be turned.
Which members would you like to see on your last team?
In my opinion, the most valuable thing that can give "Dancing", - this is meeting new people.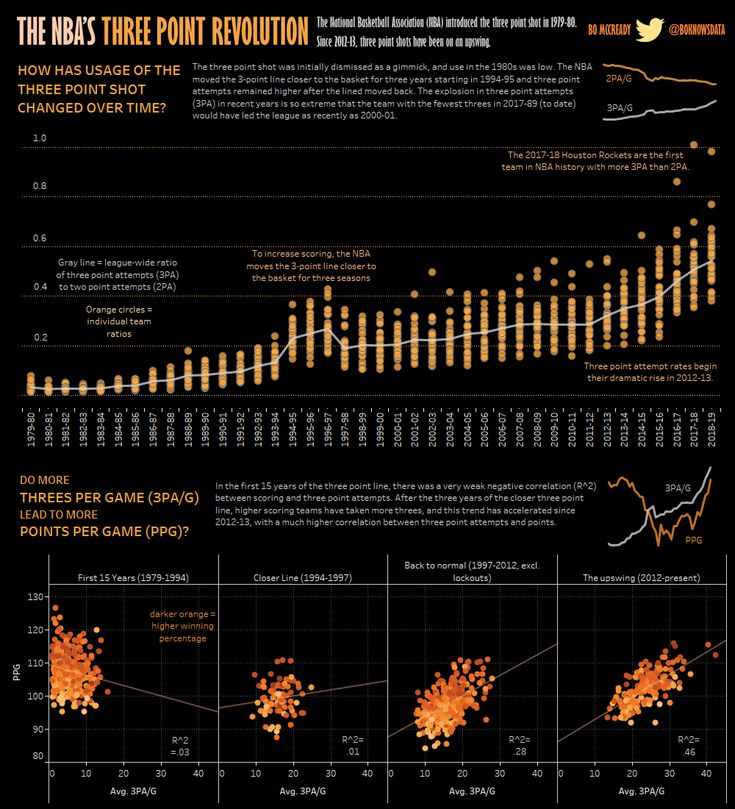 Without some of them, I can not imagine my current life. So this season I would like to meet someone new who could captivate me, inspire me, make me fall in love with myself!
Tell us what the show "Dancing" gave you as a professional?
I realized that human capabilities are limitless, and talents are multifaceted. Before, it seemed to me that there were only a few good dancers. Now I see that there are many. You just need to be more attentive and be able to see in them what they themselves do not yet see.
How have your character, views on people and the world changed over the years of your work in the show?
Perhaps I will surprise you if I say that as a result of working on the Dancing show, I began to trust people less.
What would have never happened in your life if not for "Dancing"?
There would be no clown performance "Yellow and Black", which we did with the producer of the show "Dancing" Slava Dusmukhametov just before quarantine.
Otherwise, for me, "Dancing" is a range of missed opportunities.
What do you think the project has done for the dance movement in Russia?
When I was learning to dance, I wanted to move like Michael Jackson. Now young people want to dance like Nastya Vyadro, Lesha Flying or German Romazanov . We formed the dance elite, showed the world new heroes, made the dancer a public person and thus changed the attitude towards the profession.
Watch the project "Dancing" from August 29 on Saturdays at 20:00 on TNT
Is there anything left that you haven't done in the show?
There are a couple of numbers that I am unhappy with. I would try to change them. But I'm not sure. They may no longer be relevant. Dances is a live project. Everything is changing very rapidly.
Do you keep in touch with the guys from your teams? Are you satisfied with the careers of your students?
I am always in touch with those who want to stay in touch.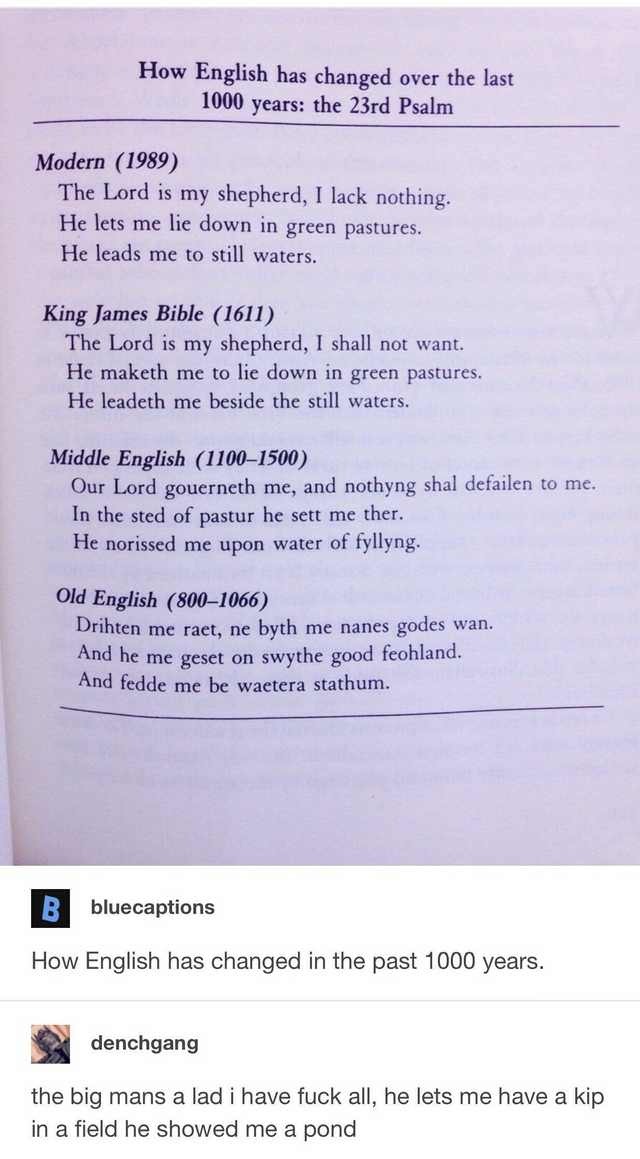 I am pleased with the growth of many CUD participants: Alena Gumennaya, Vika and Nastya Mikhailets, Pena, Dima Oleinikov, Alena Frolochkina, Ira Kononova, Dasha Rollik, Cherry, Dima Maslennikov, Mitya Staev, Sasha Li, Yuvi, Anton Lushichev, Yulia Nikolaeva, Herman Romazanova, Masha Seliverstova, Kostya Koval . Some of them are growing as a performer, someone is growing as a teacher, someone is growing as a choreographer, director, organizer, spiritual leader, someone is growing as a person. But their success does not surprise me. They make me happier.
Your team on the show is the only one with a concept - will you keep it in the new season?
This season I'm working without permanent choreographers. Only with invitees. Because it makes it easier for them to do so. I don't want them to feel responsible to the members. Let them feel responsible to Terpsichore.
In the new season, the project will retain a trio of mentors: Miguel, Egor Druzhinin and Tatyana Denisova will choose dancers for their teams
Who will we see among your choreographers?
I want to work with Renat Lieto.