How to audition for lord of the dance
12 Irish dance shows on what they want to see on your application
Whether you're an experienced show dancer or only just starting to dip your toe into the professional Irish dance world for the first time, applications can be hard. You often hear different advice from numerous people about what you should or shouldn't include on your CV, in your showreel, and in your pictures. But every shows is looking for something different. We spoke to 12 Irish dance shows to find out exactly what they want to see when reviewing applications.
James Keegan, Creative & Development Manager, Lord of the Dance
"Here at Lord of The Dance, we receive thousands of applications every year. The best advice I can give is to bullet point the facts. Age, height, training, best competitive achievements (if any), experience (if any), where you live! Include a recent headshot on your application as this really helps to put a face to the name.
Aside from all this truly the best thing that can be included in a CV/resume is video footage! This is 2022 so get filming! We just want to see you dance and if you are serious about becoming a professional dancer, this is the best way to make an impact."
Padraic Moyles, Executive Producer & Associate Director, Riverdance
"A good, professional headshot, ideally one that isn't taken from another show and cropped. Experience, whether it be professional or competitive, and any other experience or interests. When it comes down to maybe two candidates it's good to see what other experience and interest they have – we have people in the show with various degrees and qualifications, whether it be engineering, medicine, or something else. A good video is also important where there aren't other things going on in the background. You can always tell when someone has put a lot of time into it."
Ciara Sexton, Irish Dance Professional, Fáinne Oír
"A well presented resume with clear headshots and body shots will always attract my attention. Include the info we want to see in order to book you a flight to our tour! Location, nationality on passport, any visas you may hold, height, etc. Separate emails with seperate links will usually go unopened. I don't look for the highest placing competitive dancers, I look for someone who will blend into the line, get on well with a cast, work their socks off for my production and be a great team player. I can get all that from a well written mission statement, and a good sizzle reel. If you can modern dance, show me! If you can play an instrument, fantastic! The more strings to your bow, the more I can learn about your personality.
Don't hold back, celebrate your many talents whether it be singing, acting, or presenting in your resume and remember, there are many different characters needed for different roles in different productions!"
Megan Kerrigan, Tour Manager & Dance Director, Magic of the Dance 
"When it comes to CVs, we receive a lot of them so it is important that the important information is clear and easy for us to find. Personally I am interested in: if you have previous show experience, mainly in Irish but any other performance styles too; main competitive results – reduce these down to your best results and keep to around 3-5 as too many is overwhelming; if you have any other talents or areas of expertise that would be of interest – do you play an instrument? Do you sing? Are you also a sports masseuse? I love to see a photo imported onto the CV so that I can link the face to the information instantly and also a direct link to a recent video of you dancing (and you performing your other skill if you have one – tap, singing, musician) so that I can gain a better idea of whether you will suit the show.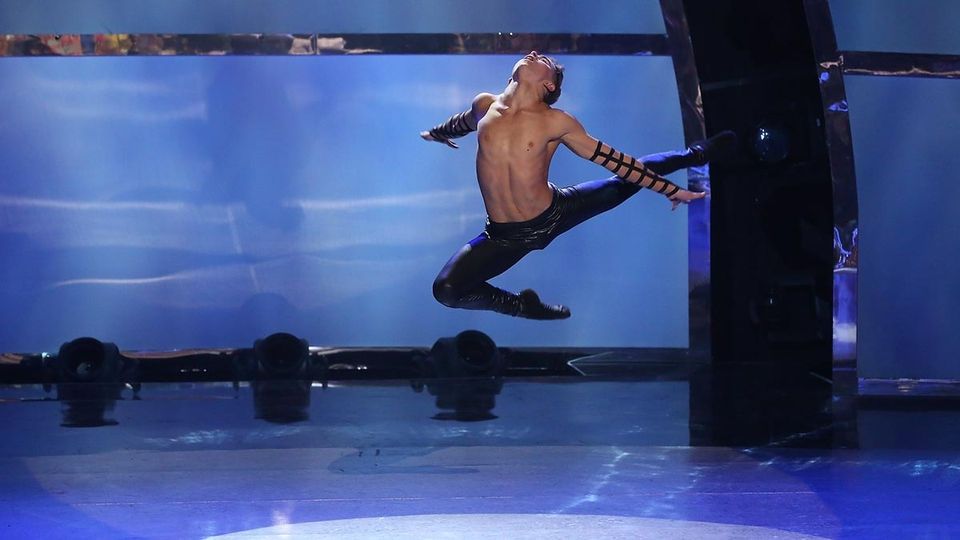 The easier it is for me to grasp all of the above in a short period of time the better. Don't overthink it and best of luck."
Ciaran Connolly, Choreographer & Dance Director, Irish Celtic 
"For me when I receive CVs I need a really good, clean headshot and full body shot – hair pulled back off face, minimal makeup, and all black fitted clothes. I want to see the dancers, I don't want big hair, loads of makeup, and all stylish clothes – just keep it very simple and let me see you. A video nowadays is also extremely important – soft and heavy shoe of your choice, the use of arms in the videos is great to have if you are comfortable, and if you are just putting them in thinking we want to see them then don't, as it takes focus off your dancing and is not good to see if you have not yet mastered using them. 24/32 bars of an acapella – I want to hear your rhythm and your sound. No video montage of group numbers from a previous dance show as I can't see you.
I would prefer you in your driveway giving me what you've got. The video is what I go off as it is the dancers right there and now and gives me the best understanding of them. As for the the CV itself: clear, concise and to the point of what you have done dancing-wise."
Scott Doherty, Co-creator & Choreographer, Rockin' Road to Dublin and Christmas in Killarney
"When looking at CVs it's important that they're clear, concise, and dance specific. Whatever your highlights are, whether they're competitive achievements or show experience; make sure it's listed right at the top. You should try to make it as easy as possible for whoever is reading it.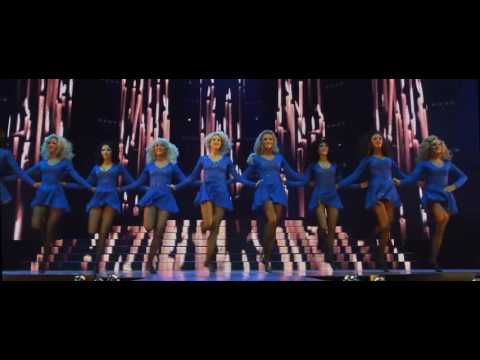 And if you have any people you can use as references make sure you list them on there too! Don't add extra fluff just to make your CV look longer. It's quality over quantity every time."
Dane McKiernan, Creative Director and Dance Captain, Rhythm of the Dance
"The ideal dance CV should contain all of your personal information and dance training/achievements/experience. You should include a head to toe full-length standing photo and a close-up headshot style photo. It's more important to try to keep everything limited to a minimal, clear and concise CV. A short cover letter or note gives casting departments an opportunity to get an idea of the individual before reading the stats. Do try to include video as most casting departments won't have the time to research your dance abilities. You may not even do well in competition at all but still be an incredible show dancer! The CV should include your date of birth, where you are from/where you currently live (if it's different) and the type of passport(s) you already hold.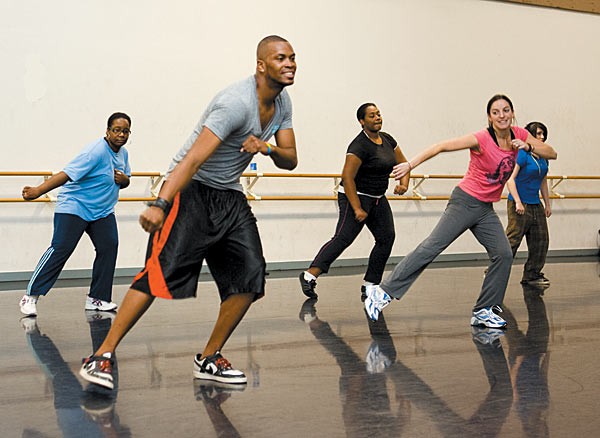 Your height is important to include as sometimes we may be specifically looking for a short or tall or average height dancer for a particular role.
In many cases an individual may not have any previous show experience yet but including video links to a simple 16 bars of dance types helps to give us an idea of your dancing ability and level, also performance and facial expressions. When a dancer is enjoying themselves while performing in their own videos this will translate when a casting director reviews these videos as good performance skill. Try to avoid having a blank facial expression or nervous body language. Include some other hobbies and skills as these can prove to be useful for additional roles such being able to play a musical instrument or sing etc. Be sure to celebrate your best self. You don't have to reinvent the wheel. Simply offer a broad range of clips in your video compilation. Imagine you are performing for your favourite person when you record the footage, it will make the difference to capture your positive energy.
If you are passionate and charismatic, that is more important than fitting the mould. Unique is important, as is balance."
Anthony Street, Managing Director, Celtic Illusion
"When casting for Celtic Illusion, I look for dancers who have great performance presence and an open level of dancing. You don't need to be a world champion! The first thing I look for on a CV is their performance history. What shows they have done previously. Experience in other styles of dance is alway a huge advantage for us due to our choreography being a little more challenging than your average Irish dance show.
When it comes to the formatting of the CV, point form is best, listing your latest achievements at the top and work your way back.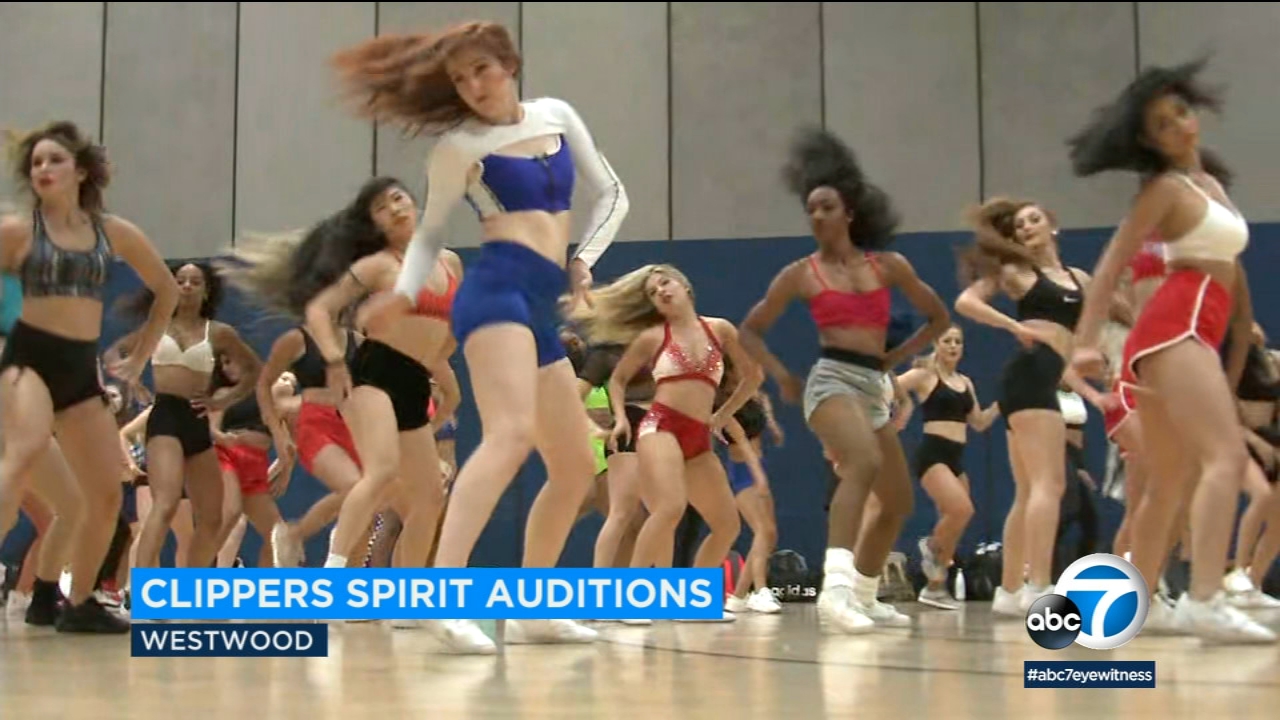 Long sentences explaining your work history is not ideal. And a solid demo reel showcasing your dance ability. This does not need to be shot in a theatre. Even being filmed on an iPhone in a studio is absolutely fine. The more you can show, the better. A mixture of both heavy and light shoe and any examples of your ability dancing choreography that incorporates your upper body is strongly advised! Last but not least, personality. The audience doesn't know what they are looking at when it comes to dancers and their previous titles. They only see 'performers' on stage. I get comments all the time about dancers who get their attention and who they love to watch, and this all comes down to performance on stage. Facial expressions, huge smiles and personality wins over an audience. And that's what we want!"
Chris Hannon, Director & Executive Producer, Murphy's Celtic Legacy
"First and foremost to apply to Murphy's Celtic Legacy, I would recommend a good show reel, that is good HD quality and shows your feet and body clearly.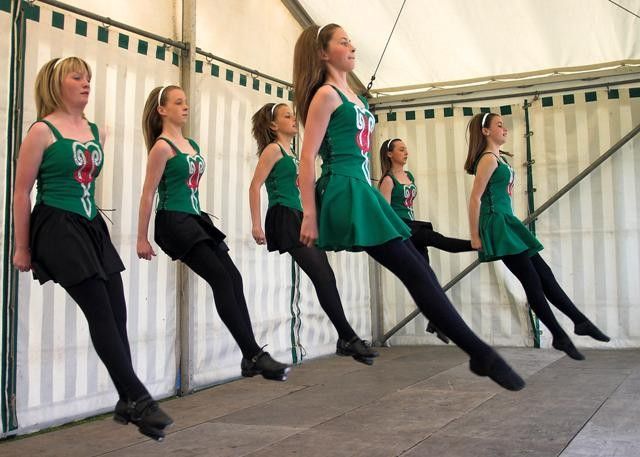 There are dancers out there like I was, who don't necessarily have the competition stats, but who are equally as good a dancer and are just as keen on doing shows. If you don't have a CV with dancing stats, then the showreel is a must and this will be the difference in getting a live audition or not. Cast members' achievements are important but once we have looked at their headshots, we will move straight to their show reel, then hobbies and likes. Being on tour is a great adventure, and someone who has hobbies, interests and other likes will always be instrumental on the road for us, as they are being asked to get along with 20-50 other cast and crew members, which can be tough sometimes."
David Rea, Choreographer & Producer, Celtic Steps The Show
"When recruiting new Irish dancers and reading CVs, there are a few things that I look for straight away. Obviously a proficiency of talent, a good work ethic but most importantly, an originality of style.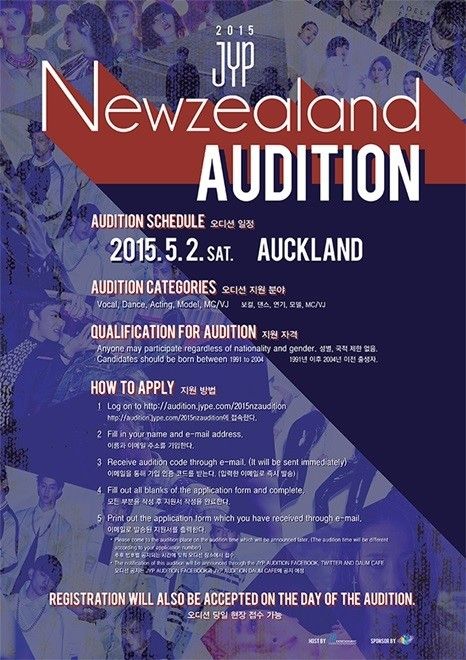 We operate nightly for seven months so a level of extreme fitness and knowledge of looking after one's body is essential. Most of all, an ability to fit with many diverse people both dancers, live musicians, and crew. In the modern world we need short video clips (in an easily readable form!) of you actually dancing in training gear (not costume) showing the really relevant talents – timing, posture, feet placement, rhythm in hard shoe, etc. Good luck with all of your careers!"
Eimhin Liddy, Producer, Danceperados of Ireland 
"A couple of really helpful items that we like to see in CVs (or the covering email) are: 1. Availability – sometimes it can be challenging to figure out whether a CV is being submitted for immediate consideration, or for consideration in two years' time when the dancer has finished college. If you're available immediately please say it! 2. Nearest airport – sometimes it can be challenging to figure out where a person actually is, particularly if the address on the CV is different to where they currently reside.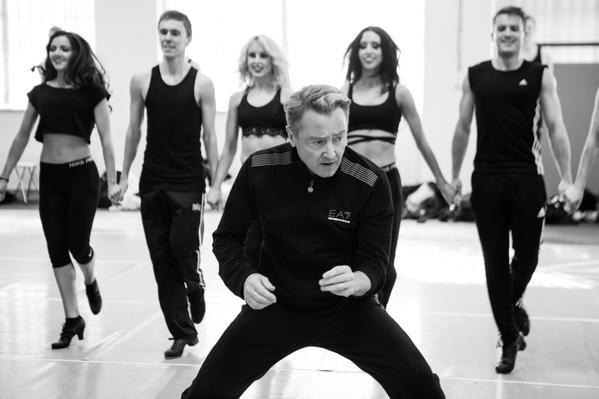 It's surprising how often that happens!  3. Link to a video in lights and heavies"
Paula Goulding, Artistic Director and Choreographer, American Co. of Irish Dance
"Something for dancers to remember when applying for AMCO or indeed any other performance based show is the word 'performance'. Remind yourself that you are not auditioning for a competition. What we really want to see is the Irish dance performer. Yes, you need to be a technically good dancer but performance and how you present yourself is key. Show us what you can do with your dance so that we can see the great performer you are as well as dancer."
Audition Alert - Trinity Irish Dance Company
Audition Alert - Trinity Irish Dance Company
CASTING NOW for a 2022 winter/ spring/summer season, including scattered performances in major US cities, a week run in NYC and a 3-week summer tour of Japan!
Balance a full-time job or academic career with your role as a professional part-time performing artist!
When theatres closed their doors last spring, the Trinity Irish Dance Company (TIDC) had just celebrated the world premiere of three new pieces at Chicago's historic Auditorium Theatre, performed in New York City, completed a full-day photo shoot with world-renowned dance photographer Lois Greenfield, and were gearing up for their 8th summer tour of Japan. While the pandemic hit "pause" on the performing arts, TIDC's momentum did not waiver.
Now, as the world begins to open back up, TIDC has an incredible spring and summer season on the horizon that will take them from major US cities to Japan, and YOU could be a part of their celebratory return to the stage!
Not to be confused with the competitive school, Trinity Academy of Irish Dance, the Trinity Irish Dance Company is a unique, independent, nonprofit professional repertory company that exists as a forum for dancers to explore the endless potential of Irish Dance, connect with other passionate artists, utilize dance as their voice in greater social conversations, engage with communities around the world and create important new work.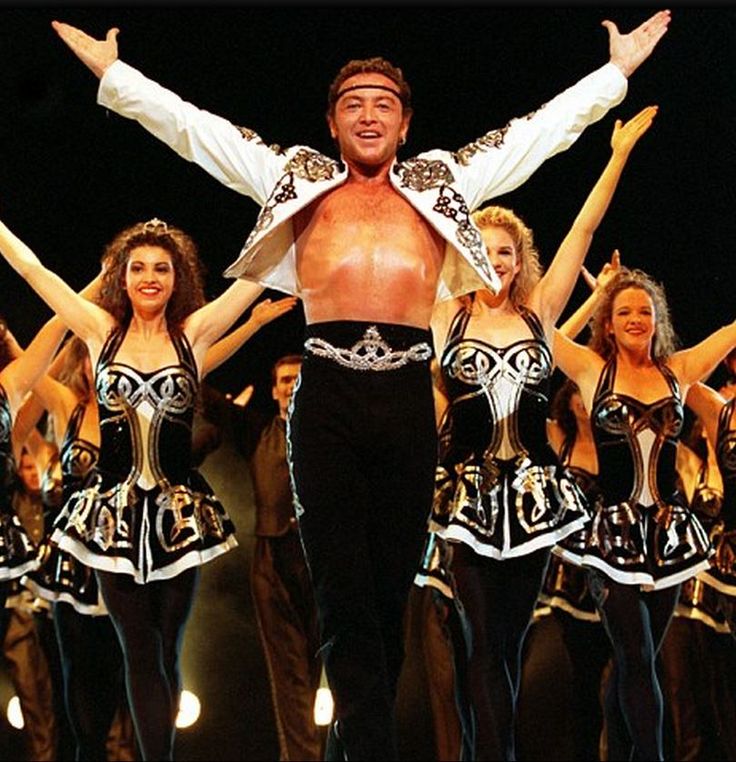 Alumni have come from a wide range of Irish dance schools across North America, Canada and Europe.
The TIDC seeks dancers with these attributes and skills: 
Versatile dancers who aspire to balance the lifestyle of a serious performing artist with another job or academic career.
Passionate, dedicated individuals who elevate the people around them.
Experience with other dance forms, a background in theater, leadership, humor, and a strong sense of commitment are experiences and qualities that matter far more to the TIDC than competitive achievements. However, many of the past company members grew up with only competitive Irish Dance experience, and expanded into new dance forms through their TIDC experience.
Prior troupe members include those who have struggled to make it onto regional podiums while others have won World Champion solo titles. In short, the TIDC is comprised of a diverse group of people with strong character, passion, and dance ability.   
Although TIDC's alumni have come from a wide range of Irish Dance schools in North America, Canada, and Ireland, they are specifically interested in dancers that would consider moving to Chicago or nearby. This allows company members to engage in consistent creative rehearsals.
Learn more and audition online at: www.trinityirishdancecompany.com/auditions/ If you have auditioned in the past, TIDC encourages interested dancers to audition again.
-----
Read Irish Dancing Magazine's print publication to discover pre-professional opportunities, trends, product launches, training tips, summer camps, inspiring stories and much more. For ages 7 through adult. Click here to see all the single issue and subscription options! 
Click here to return to our homepage here to read more Irish Dancing news. 
[Exclusive]: Interview with DEF SKOOL Choreographer Park Den Mi Special for YesAsia!
Team YesAsia had the opportunity to interview one of the dancers of S.
M.Entertainment - Pak Den Mi !
See also: [Exclusive] One of the S.M. Entertainment is doing an interview exclusively for YesAsia!
Unfortunately, Pak Den Mi could not answer all our questions due to the nature of his profession, but most of them will be of particular interest to those who want to try their hand at dancing school auditions or for auditions in various agencies.
Question: Where can I learn about listening?
Den Mi: As a rule, if this is a large-scale audition, including all 4 categories (song, dance, actor, model), sometimes it is even shown on TV. You can also learn about castings by visiting the official websites of companies and submitting an application online. True, such a "large-scale" audition happens 1-2 times a year. Usually they break auditions into categories for the whole year.
Question: How many people usually attend a casting?
Den Mi: If the casting is from leading companies, then a lot.
There were even queues across the streetㅎㅎㅎ

Question: How long does it take to prepare for a casting? And how much time did you spend preparing?
Den Mi: You need to be confident enough in your abilities, practice constantly. Just to come, because "I want", it will not work. In the qualifying rounds, especially in the 3rd, there are very strong opponents. There are even trainees from companies. I am went to the "dancing" category, as I have been dancing since I was 12 years old.
Q: What styles of dance are more popular among the agency's trainees?
Den Mi: Each trainee is required to know at least the basics of the 3 styles. The base, so to speak, in order to compete and put your dances against the same opponents. Most often these are hip-hop and acrobatic elements.
Q: W cola 1 million and Def Skool often do auditions.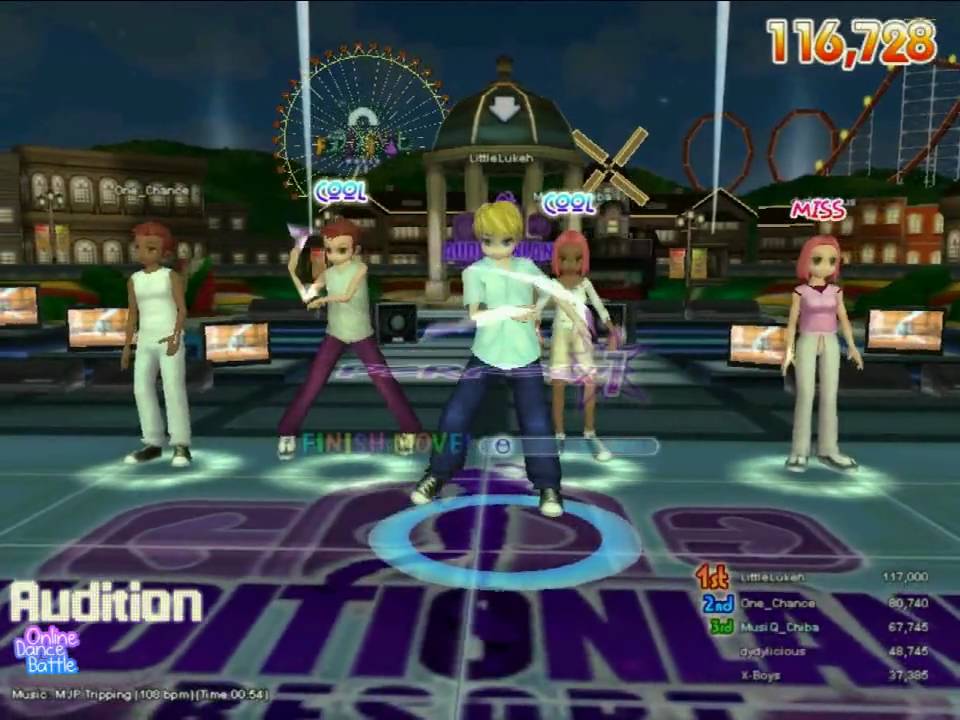 What do you need in order to get to the casting?
Den Mi: To get into the school of 1 million it is desirable to have a base. At least dance a little better than average. You can take courses with them before the casting itself.
Def Skool is a bit easier, they have classes for beginners in dance. The two leading studios in Korea are interconnected, so moving from one studio to another will be a breeze. Just apply. Unfortunately, this cannot be done online, only upon arrival at the studio.
Question: How many foreigners attend 1 million and Def Skool?
Den Mi: Most of the students in 1 million are foreigners. All teachers are required to know English. Def Skool is located at a Korean university and there are not many foreigners there.
Audition|casting for dance category
Q: Do many young people give up the idea of ​​an internship after a month of hard training?
Den Mi: Almost 60% are gone immediately after two months of training and another 10% somewhere in the next year.
Question: Can you give me some tips to make the audition successful?
Den Mi: The main thing is not to be afraid and try not to worry. Sometimes it doesn't work the first time, but you need to try again and not give up. And it is advisable to prepare diligently with your performance)
Question: What dance style did you start learning at the age of 12?
Den Mi: When I am asked this question, I am embarrassed that my first passion was tectonics >-< I still do to this day.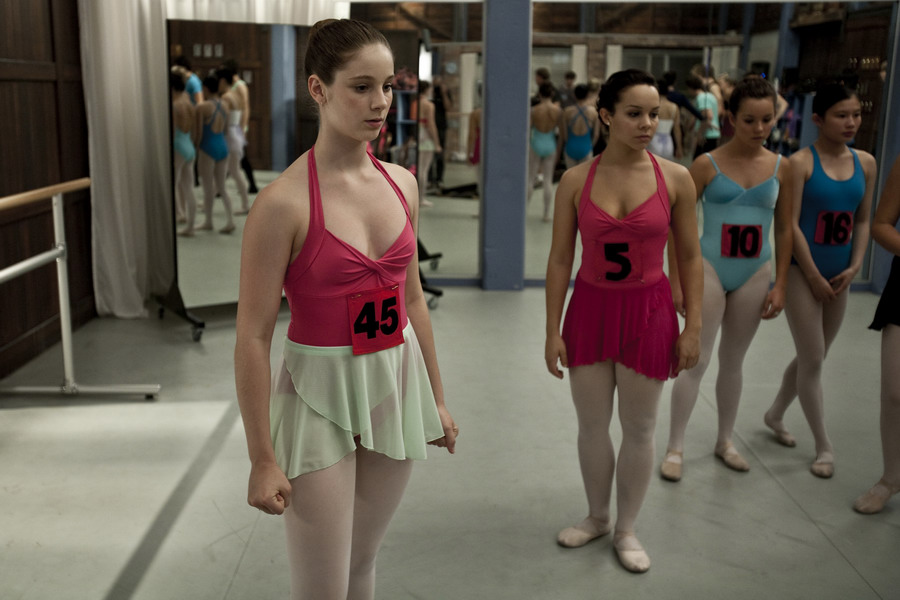 At 19 I started studying modern.
Question: What dance style would you like to learn more?
Den Mi: I'm still studying modern, the rest don't really interest me.
Q: Approximately how many hours does a workout take?
Den Mi: Since moving to Korea, my training has never been 2-3 hours. Usually it is from 3 o'clock until late at night, at least when I first started learning dances.
Choreographers from 1million
Question: Who is easier for you to work with: guys who have been in the agency for a while, or new guys?

Den Mi: Of course with those who have been training in the company for at least some time.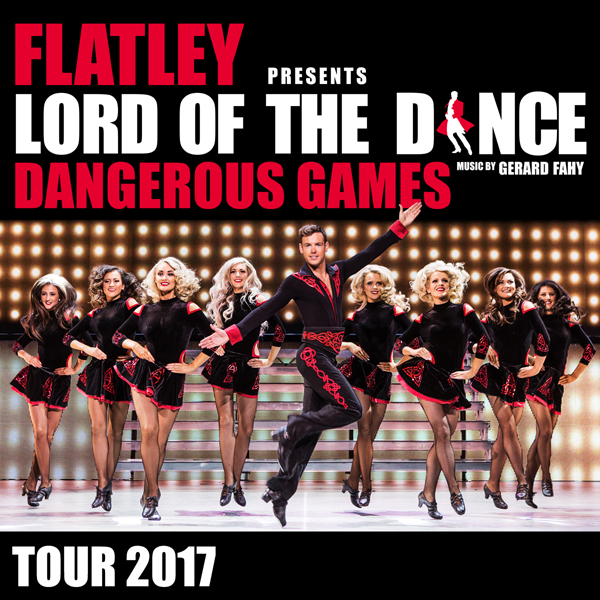 With them it is easier to learn ligaments and dances. And the new ones are usually very weak in dancing yet, it will take at least a year to train them properly.
A lot also depends on the person himself. If he's lazy, there's nothing you can do about it. It's hard to fight.
Class training
Question: How often do you record covers? And which bands' choreography do you like the most?
Den Mi: Not as often as before. There is no free time. I'm inspired by the guys from Jabbawockeez. It is difficult to repeat after them, but there is something to strive for)
An excerpt from the cover of the BTS song - Dope (choreographers of the DEF SKOOL school)
How are the covers shot?
Den Mi: Yes.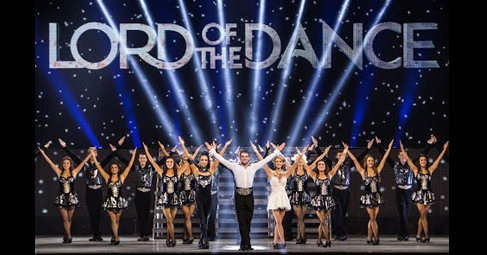 Once a month we can get together to train, talk, share experiences. Among themselves, choreographers from different companies communicate more often than trainees.
Open lesson at 1 million studio choreographed by Jung Sung Yoo
Q: Which idols have you worked with?
Den Mi: DEF SKOOL is attended mainly from CUBE and JYP Entertainment. 1 million even filmed music videos with many SM idols.
Q: What celebrity would you like to work with in the future?
Den Mi: I would like to work with such great world choreographers as Ricky Lam, David Moore, Stacey Tookey.
Question: Have you ever performed on the stage of music shows? For example "Music Bank" or others.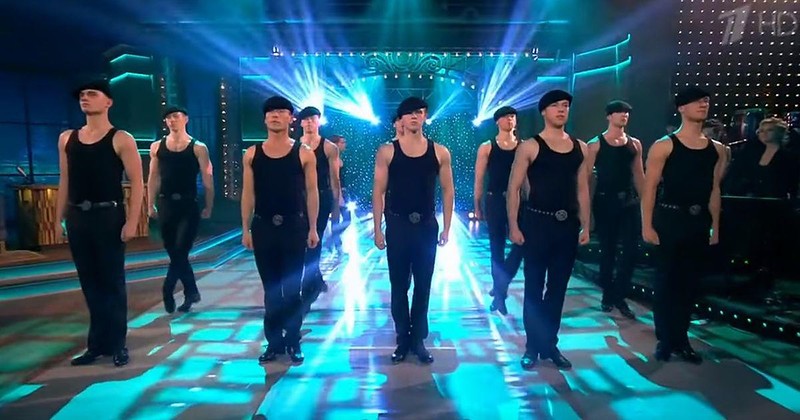 Den Mi: No, trainees usually perform with idols on these stages.
Q: Was there a moment or situation during work that really struck you?
Den Mi: Basically, everyday work is monotonous. But the hard work of the guys is amazing. Every single one of them goes to training and works hard, despite their illnesses, which may bother them. This is what amazes me, looking at them, you understand that nothing is impossible, the main thing is to persevere towards your goal, no matter slowly or quickly, but go.
Question: In a previous interview, you said that you had no plans and that you would continue dancing in order to achieve a certain goal. Can you tell me what is your goal?
Den Mi: I haven't reached that goal yet
Q: What music-related places in Seoul would you recommend visiting?
Den Mi: To be honest, I don't know many such places myself.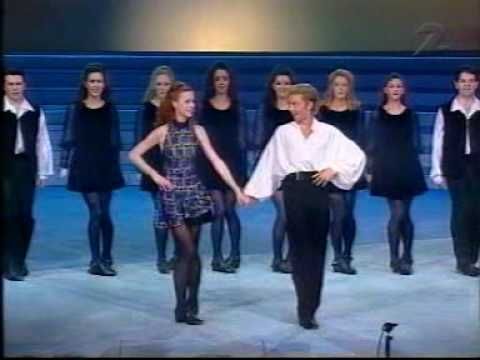 It is worth taking a walk along Myeongdong Youth Street, where street musicians often play. Han River, Rainbow - usually in the evenings they sing songs on the big pier. There are many different cafes dedicated to this topic. For those who are interested, you can even look into the clubs.
Q: Have you considered becoming an idol?
Den Mi: Of course, being in this area, you often think about it. But I can't sing, and I like to dance more, an idol is an unbearable burden for me. Plus, by Korean idol standards, I'm already old.
Kim Nila Sort by year of writing

Stage name: Taeil / Taeil

Real name: 이태일 / Lee Tae Il / Lee Tae Il

Nicknames: fish, shark, baby

3 Group: BLOCK B
Position in the group: Main vocalist
Place of birth: Seoul, South Korea
Blood Group: AB (IV)
LIGHT: 167 cm
Weight: 57 kg
Education: Seoul Cultural Arts University
Hobbies: collecting hats, raising tropical fish
Before debut:
Engaged in vocals before the group for a long time and seriously, was part of a team that toured with performances.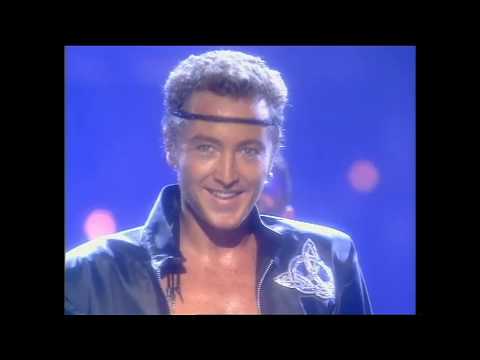 Decided to try out for MBC's talent show "Birth of A Great Star" but was eliminated from it. He later tried to audition for Cho PD and went straight as the lead singer for the recording.
Interesting facts:
- Favorite color: black
- Favorite words: "Hi"
- Favorite brand: adidas
- MS: Please introduce yourself.
Taeil: Hello, I'm Taeil, Block B's sub-vocalist.
MS: Hey! Why did you introduce yourself as a sub-vocalist?! You have the main vocal!
Taeil: I don't consider myself one.
- He considers hats his treasure.
- For Taeil, Block B is a career.
- When Taeil is bored, he rides his motorcycle.
- Taeil's charisma is light weight and small eyes.
- The most embarrassing moment is when he says "I love you" to someone.
- "Because of my ugly eyes, I started to wear sunglasses, but unfortunately my face is very small. Therefore, the glasses slide off and cover more than half.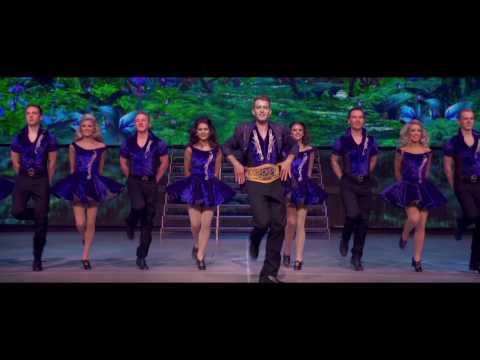 But later I learned to make a gesture that helps me adjust them discreetly." (c) Taeil
- Sometimes he thinks he looks like a shark.
- Very fond of animals and fish.
- Before he became a trainee, Taeil had a lot of tropical fish (more than 50), but then he gave them away.
- Taeil's avatar in the skyworld is Nemo.
- According to the members, Taeil likes to lie in bed all day. He doesn't like being woken up. He prefers to get up on his own.
- Pio once said that Taeil's vocals are very cute. After that, Cho PD also said that he thought Taeil was very cute from the very first time they met.
- Taeil has been wearing earrings since a very long time.
- Taeil's favorite style is street fashion.
- "My image is something other than cuteness, because it doesn't work for me because of my face." (c) Taeil
- Taeil: I am very picky about ownership. I am strict with my things and do not touch what does not belong to me.
B-Bomb: So that's why you always wear the other members' underpants.
Taeil: I don't know anything! *laughter*
Taeil: Today I put on my own. *laugh*
- Taeil: My nickname "child" doesn't reflect my real self.
U-Kwon: He really is a child!
Ziso: When we wake up in the morning, the first thing we say is: "Give me food!"
- "It's a very common stereotype that people with blood type AB are born geniuses. So: I'm NORMAL." (c) Taeil
- "Taeil is a person who really loves to sing and is very good at it. Even if he is talented, he practices if his life is based on it. He literally lives in the training room. He is the oldest hyung, but also the cutest. He loves to read comics and raise fish. I think he's the cutest main vocalist."
"Taeil is the sun. No matter what happens, I always remain illuminated by his smile." (c) R.O.
- "I'm not going to get married. I want to live freely, or live with a neighbor with similar interests.