How to make dancing lights project
How To Make Music Dancing Light
In this project, we are going to teach you making awesome electronics project ideas. It is called music dancing light. It is n awesome electronics project ideas. The project is about music activated led light project. The led light can dance with music, clap, air or any kind of sound..
Details
In this project, we are going to teach you making awesome electronics project ideas. It is called music dancing light. It is n awesome electronics project ideas. The project is about music activated led light project. The led light can dance with music, clap, air or any kind of sound.

To make this project we use some electronics component and use only DC -12v power supply. For power supply you also can use 12v battery. You can use this project as a like school or college project or any kind of cultural program.
To make this music activated light, we might need some electronics component.
Those component list have to been given below.
The final circuit diagram and design can be seen above. We also thanks to our sponsor JLCPCB(https://jlcpcb.com/RTA) for sponsoring us PCB for this project.
Supplier
Thanks To JLCPCB. 
 $2 for 1-4 Layer PCBs.
Get SMT Coupons - https://jlcpcb.com/RTA
Component List :
1. PCB Board
2. Transistor – BC 547
3. Resistor – 100  KΩ
                      100    Ω
                       10   KΩ
                       1     MΩ
4. Capacitor - 470µf/ 25v
5. LED – 5mm
6. MIC
7. Power Supply – DC 12v
8. Soldering Iron
Music Activated Circuit Design
The schematic of music activated light circuit along with the PCB layout can be seen above.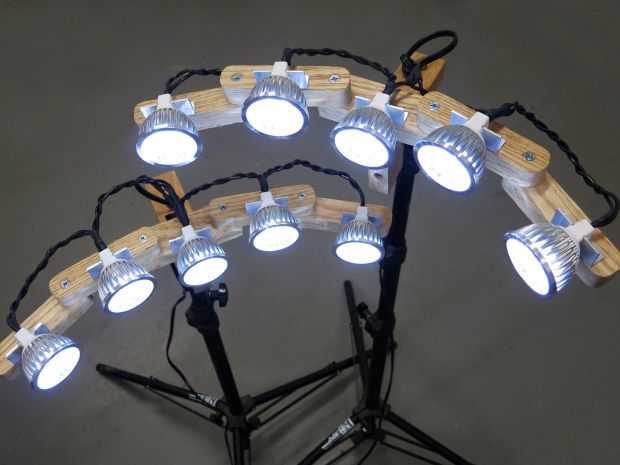 Power supply don't included with the circuit. You can use any 12v battery for this project. To feel the best effect you can decorate all led in a rhythm. You also can use different color LEDs for different effect on this project
Transistor Pinout
BC 547 - It is an NPN transistor. As usual the transistor BC 547 also contain 3 leg & this 3 leg's also have 3 different names. If we count it's leg from left side, then 1no "Collector". 2no "Base " & 3no "Emitter"
Connect Transistor With PCB
To make this circuit, 1st we connect transistor with the circuit. We connect both transistor emitter and connect one transistor base with another transistor collector leg.
Connect Capacitor With Circuit
Now we connect 470µf/ 25v capacitor with the circuit. We connect capacitor negative leg with right side transistor base leg and this time we don't connect capacitor positive leg with another component.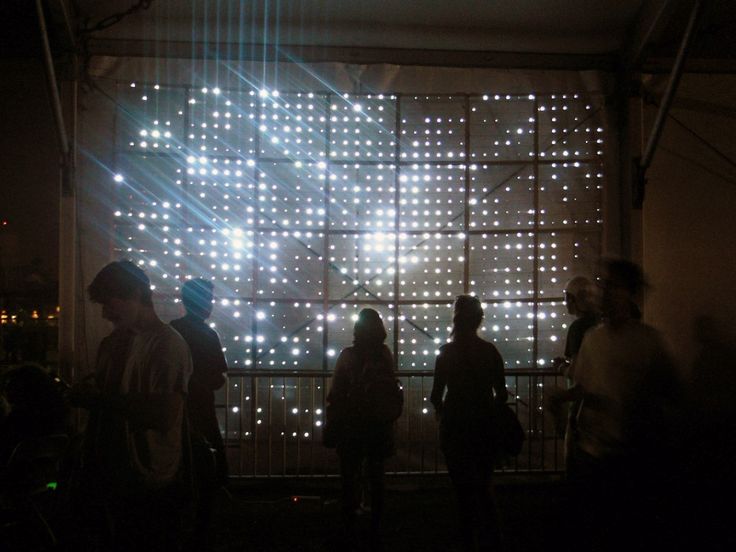 Connect Resistor With Circuit
1st we connect 100 KΩ resistor with right side transistor collector leg and it's other terminal with 10 KΩ resistor. Then connect 10 KΩ resistor other terminal with the capacitor positive leg.
Then we connect 1 MΩ resistor with the circuit. We connect this resistor with right side transistor base leg and it's other terminal with 100 Ω resistor.
Connect LED Lights
To get awesome effect, we use 8 piece 5mm LED light. We divide in two side and make a series connection between two side LED light. Then connect both LED negative leg with left side transistor collector leg.
 Connect MIC With Circuit
Since it's a music activated light, for that we need a MIC to make this project circuit. We connect MIC positive leg with the capacitor positive leg and connect MIC negative leg with both transistor emitter leg.
Soldering And Cleaning
Neat and perfect soldering is an important part for all kind of PCBs.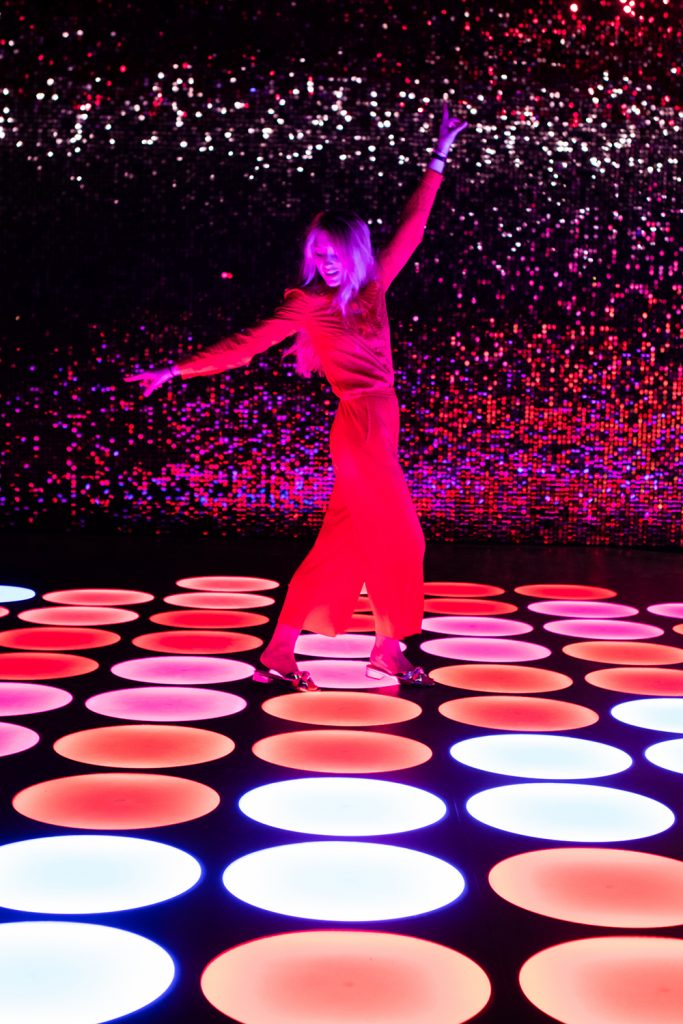 Since soldering, you should remember that, there should not be any kind of short circuit connection. After soldering all leg, we cut-off the extra leg of all electronics component.
Connect Power Supply
For power supply, we are using DC 12v. You can use 12v battery or can use the power supply, that can provide DC 12v....
Read more »
View all details
Enjoy this project?
Share
LED Dancing Light Circuit with Music
by Kiran Saleem
3,752 views
In this tutorial, we are going to make a "LED Dancing light circuit with Music"
LED Dancing light circuit is based on sound, glowing lights by changing the voice of the tiny microphone.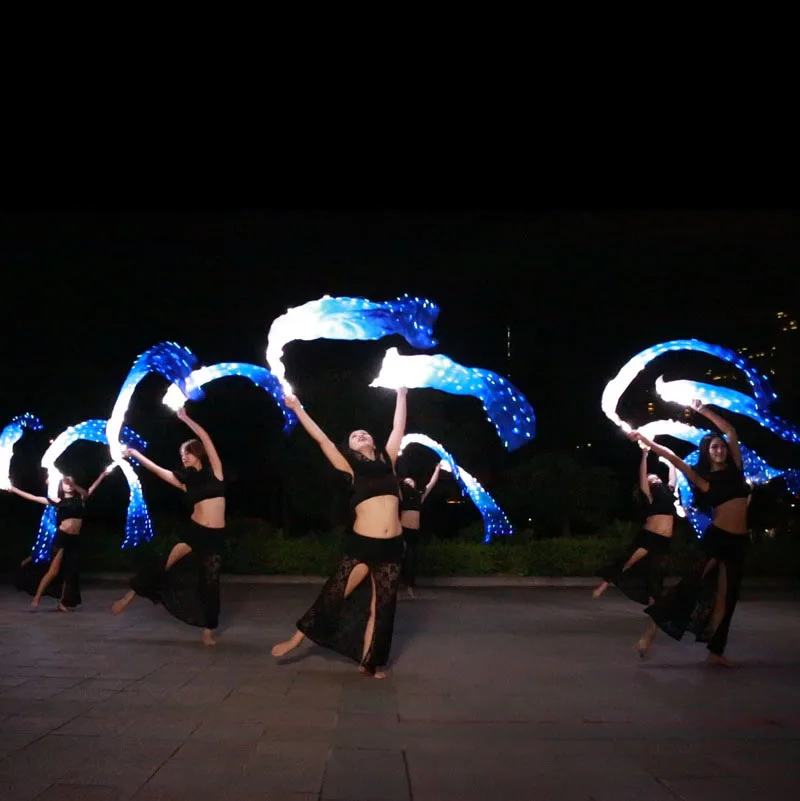 You might have seen the Disco Lights or DJ lights or lights during a function that turns ON and OFF according to the beats or Rhythm of the music. These lights glow according to the length and pitch (volume) of music beats. These are designed to pick the high-intensity sound like Bass sound. The goal of this circuit is enjoyment and Sound experiment. It is very simple and easy to build, just requires a few basic components.
Buy From Amazon
Hardware Components
The following components are required to make LED Dancing Light Circuit
| Sr.No | Components | Value | Qty |
| --- | --- | --- | --- |
| 1 |  IC | LM358 | 1 |
| 2 | Decade counter IC | CD4017 | 1 |
| 3 | LED | | 10 |
| 4 | Condenser Microphone | | 1 |
| 5 | Resistors | 10K,47K,1K,100K,820 ohms | 1 |
| 6 | Ceramic Capacitor | 0. 1uF, 0.33uF | 1 |
| 7 | Electrolytic Capacitor | 10uF, 100uF | 1 |
| 8 | Diode | 1N4148 | 1 |
| 9 | battery | 9V | 1 |
CD4017 Pinout
For a detailed description of pinout, dimension features, and specifications download the datasheet of CD4017
LED Dancing Light Circuit
Working Explanations
As shown in the circuit diagram, when we connect the 9V battery to the circuit. R1 starts passing some current to MIC1 (Condenser Microphone), which transforms any sound signals into audio signals. C1 passes only an AC signal to the input and blocks DC.
Next, IC1/1(LM358), resistors (R2, R3, R4, R5,) and capacitor C2 are making the preamplifier circuit to increase the signal level high.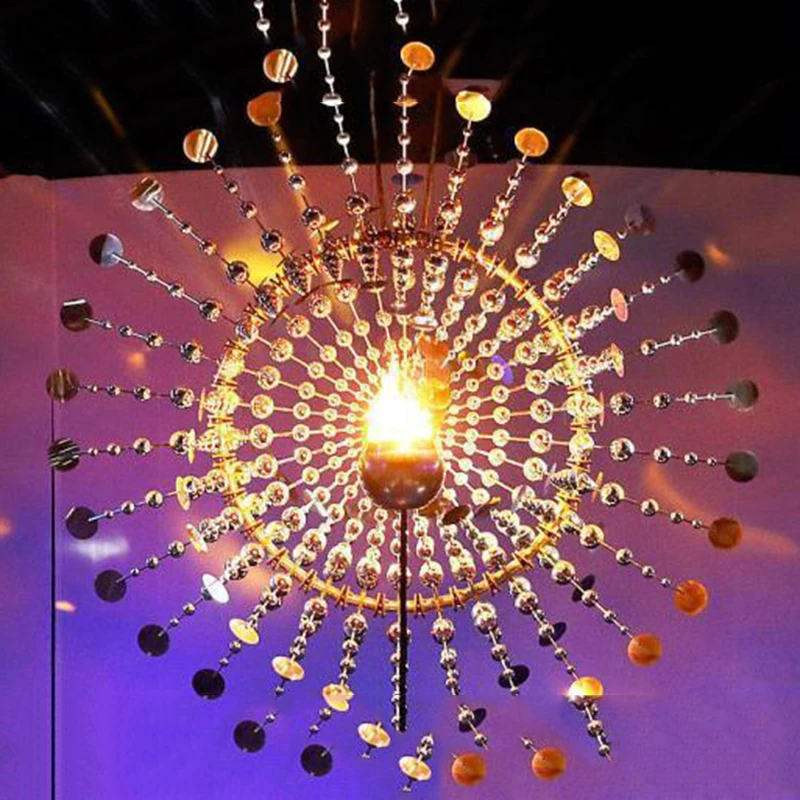 And IC1/2 (LM358), resistors (R6, R7), diode D1, and capacitor C4 make a signal converter circuit. It will convert the electrical signal into a square waveform, to control the operation of pin14 of IC2.
The IC2(4017) is a popular decode counter circuit, that can drive 10 LEDs output. Its output pin will deliver voltage out in order sort of pin 3, 2, 4, 7, 10, 1, 5, 6, 9, and 11 in step by step. when IC2 gets a pulse input, it controls LED lights up following each step. It depends on the amount of an incoming square wave signal at pin 14. Resistor R8 limits the current of the LED for safety.
Applications
This circuit can be used in any function, event, or concert.
Related posts:
Exhibition Sergei Bondarev. In the Cafe of Dancing Lights, Moscow – Afisha-Museums
Exhibition in Moscow
© cube.moscow
1/3
About the exhibition
Gallery Shtorm presents an exhibition of the St. Petersburg artist Sergey Bondarev "In the Cafe of Dancing Lights".
In his works, Sergei jokes about beauty, shows it inside out. For his works, he uses momentary, random things, and from them he makes works of art. This is not a "photo" of reality, but an impression of this reality. Any moment of life can turn into something significant, even the most insignificant. "I'm glad that this is read in my work, because the idea is this - to show beauty where, in theory, it should not be." The ugly word "anthropomorphic" describes the figures in a huge variety placed in the space of Sergey Bondarev's paintings. People, or rather, characters, are the most frequent subjects in his work. Bondarev's characters are a whole universe of characters, forms, stories and allusions. Despite the complexity of Sergei's technique, it is easy enough not to guess the "man" in a tangle of cultural intricacies. Sergei Bondarev calls this figurative part of his work Absolutely Scary Fabulous, but the fear here is not existential, as in similar multi-figured canvases by Otto Dix, but in the sense of "terribly beautiful".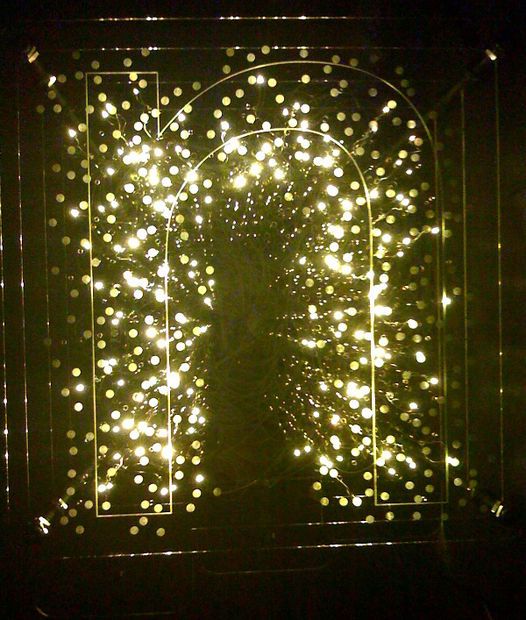 But there is another aspect, in addition to admiring the eccentric. Dix, using the examples of merry bohemia and beauties of the half world with distorted poses and faces, showed the vices of his time, Bondarev, on the other hand, shows the variety of types and characters that come into contact in big cities, where everyone wants to stand out, but this hodgepodge still merges into one, albeit multi-colored and bright , but still a lot. Lady as a concept, ephemeral, a symbol for something quite concrete, but not material, are frequent heroes of Bondarev's works. Precious creatures that are indirectly related to our reality. Lady as an ideal, a playful thought that exists at the associative level, the embodiment of absolute femininity. In our imperfect world, they are represented by travesty, silent film actresses and singers with a special emotional load. Children's cultural codes, which Sergey absorbed into himself, included precisely this kind of femininity. The theatrical environment, the "woman who sings" Alla Pugacheva, Vladivostok saleswomen with their hypertrophied taste for beauty, the "queens" of the trance show made up in the young artist's head a portrait of an unreal (in every sense) beauty, the dreams of poets and the muses of sophisticated admirers of Venus in furs .
Information provided by the organizers
GenresPainting, Contemporary art
Venue
Space Cube. Moscow
AddressTverskaya, 3, The Ritz-Carlton
Okhotny Ryad
Teatralnaya
Revolution Square
Afisha Collections
, Diaghilev and public art
A new season of talking about art: lecture halls in Moscow museums
September exhibitions in Moscow: Plavinsky turtles, urban fashion and Blazar
Events
Create a unique page for your event on Afisha
This is an opportunity to tell a multi-million audience about it and increase attendance
Abakan, 904,9
Almetyevsk,
Angarsk,
Arzamas,
Armavir,
Artem,
Arkhangelsk,
Astrakhan,
Pushkin,
Pushkino,
Pyatigorsk,
Ramenskoye,
Revda,
Reutov,
Rostov-on-Don,
Rubtsovsk,
Rybinsk, Rybinsk, Rybinska Rybinska, Rybinsk ,
Salekhard,
Samara,
Saransk,
Saratov,
Sarov,
Sevastopol,
Severodvinsk,
Severomorsk,
Seversk,
SEMIDS, 9 SERGIEVSS,
SERGIIESS,
SERGIEVS. 0049
Serpukhov,
Sestroretsk,
Simferopol,
Smolensk,
Sokol,
Solnechnogorsk,
Sosnovy Bor,
Sochi,
SPELSK-DALYA,
Stavropol, Stavropol,
stavropol,
stavropol,
stavropol,
stavropol,
stavropol,
stavropol,
stavropol,
stavropol Sterlitamak,
Stupino,
Surgut,
Syzran,
Syktyvkar,
Taganrog,
Tambov,
Tver,
Tikhvin,
Togliatti,
Tomsk,
Tuapse,
Tula,
Tyumen,
Ulan-UDE,
Ulyanovsk,
Ussuriysk,
Ust-Ilymsk,
,
Ufa,
FEDOOSIA, FEDOOSI Khabarovsk,
Khanty-Mansiysk,
Khimki,
Cheboksary,
Chelyabinsk,
Cherepovets,
Cherkessk,
Chekhov,
mines,
sham0049
Elektrostal,
Elista,
Engels,
Yuzhno-Sakhalinsk,
Yakutsk,
Yalta,
Yaroslavl

Vera Trakhtenberg: Loneliness as a new happiness 9000

exhibition exhibition. support of young art "Start" CCA "Winzavod" especially for TANR talks about the first exhibition of the 2017-2018 season, which is called "Cafe of Dancing Lights"

Vera Trakhtenberg

06/06/2017

Vera Trachtenberg, curator. Center for Contemporary Art Winzavod

In the cafe of dancing lights
Traces of crazy words and days
Melt like pieces of ice
In an empty glass...
Y. Chernavsky, A. Makarevich

Cafe of dancing lights, the first of the season 2017–2018, the exhibition of the Winzavod CCA project to support young art "Start", is a total installation imitating a dating club for single people, invented and created by the artist Daria Orlova according to the typology of Soviet cultural and leisure centers. Many metaphors from different decades of the Soviet and early post-Soviet eras also refer to Alla Pugacheva's song "Cafe of Dancing Lights", recorded in 1980s and tells about a visitor to a dance bar who remembers and perhaps tries to bring back the fun days and nights of the past, but finds herself confused and devastated in a crowd of dancing people, among whom she is nevertheless "well alone".

Daria Orlova explores the problem of human loneliness in the modern world, filled with fictitious communication in social networks and an abundance of entertainment content on the Internet. In a post-digital society, we are constantly "in touch" with each other, but, as it turns out, we can and often find ourselves completely alone in a crowd of our own kind. We avoid real communication, replacing it with surrogates. The idea of ​​creating a utopian dating club came to the artist precisely in connection with her own feeling of loneliness, which she expressed through art.

In my opinion, the topic of loneliness is somewhere in the middle between two key interests of both art in particular and culture in general: between eros and thanatos, between sex and death. A lonely person needs love so much that he thinks of death as a salvation from a lack of reciprocity, but at the same time he himself does not know how to formulate love for himself, does not know whether he or she is ready to become part of the family in the broadest sense of the word or whom some other community. At the same time, loneliness is an independently chosen path of an individual who consciously or unconsciously does not want to be part of a team or society. The modernist model of man instilled in us a taste for bourgeois loneliness, and postmodernism fixed this as a positive quality, as a reason for pride: I am alienated, which means I am free.

Daria Orlova. Collage. Center for Contemporary Art "Winzavod"

Daria Orlova. Collage. Center for Contemporary Art "Winzavod"

Daria Orlova. Collage. Center for Contemporary Art "Winzavod"

Daria Orlova. Collage. Center for Contemporary Art "Winzavod"

Daria Orlova. Collage. Center for Contemporary Art "Winzavod"

Today's generation of young people, with all the variety of communications, is even more lonely than the first settlers of big cities, people from villages and villages. The latter were cut off from their family and community, but they were driven by a great sense of belonging to building a new society in which everyone would be happy. Today we live in a time that is vaguely reminiscent of the late Brezhnevism: we no longer have a project for the future, loneliness does not make sense, we do not know what to live for. Every young person whose consciousness has been formed in the last 20 years is free to exist in his own time - this is the true difference of the "new loneliness". Whether to leave at 1990s, 1980s or nostalgic for the 2000s - everyone now chooses for himself. It would be a mistake to think that the creation of a whole community of fans of the 1990s relieves them of feelings of loneliness and alienation - on the contrary, it rather increases the feeling of isolation. Referring to Wikipedia, you can find out that loneliness is "a socio-psychological phenomenon, an emotional state of a person associated with the absence of close, positive emotional ties with people and / or with the fear of losing them as a result of forced or having psychological reasons for social isolation. Within this concept, two different phenomena are distinguished - positive (solitude) and negative (isolation) loneliness, but most often the concept of loneliness has negative connotations.

A new loneliness of young artists has developed due to a number of circumstances. These people grew up in a post-truth world, but despite this, they are trying to formulate a new sincerity discourse. In their work, they often rely on good old conceptualism, but they call it post-conceptualism. Young artists are reinventing "metamodernism", but hiding behind this rather dubious term, not out of impotence, but out of desperation and the impossibility of becoming part of a system that does not really exist.

In this regard, Darya Orlova's exhibition is a timid attempt to create an ideal place for lonely young people like her, who have not yet lost hope of finding the meaning of existence and finding themselves in a community or relationship. But, since there is almost nothing personal left in the post-digital society, the Dancing Lights Cafe project is an occasion to think about whether it is so bad to be alone and whether it is time to accept loneliness as a new model of individual happiness.