How long to learn shuffle dance
What Is The Shuffle Dance? Learn How To Do It In 5 Minutes!
In the recent years, we've seen a lot of EDM fans show off this weird, and somewhat new, dance move in a lot of music videos, throughout the web and on Youtube in their own personal videos. It seems like you are missing out on a lot of fun when you're not sure what it's all about and how to do it.
At first sight, it seems like the person is running while smiling and having a good time. To dance music fans, shuffling is more than just having a good time. As with most things EDM-related, it is a form of self expression, an accomplishment, and as some put it "a way to improve their mental and physical health".
The Shuffle dance was developed in the 1980s, it is improvised dancing where the person repeatedly "shuffles" the feet inwards, then outwards, while thrusting their arms up and down, or side to side, in time with the beat. 
Let's go into more details and learn more about the dance and find out how you can start dancing it in 5 minutes!
Where did it start?
The Shuffling dance started in Melbourne, Australia, in the underground rave scene back in the early 1980s.
Back then, it was known as the Melbourne Shuffle. With the growth of the electronic dance music scene around the world, Shuffling dance popularity grew and is now practiced by people from around the world at all the major EDM festivals. In 2012, the Melbourne Shuffle became a popular dance in the UK and became known as simply "The Shuffle".
The Best Music For Shuffling
Melbourne's underground scene in the early 90s was under the huge influence of Techno music. This high-BPM electronic music sub-genre placed the perfect beat for shuffle dancers. But shuffling became so popular that it crossed over into electro house and hardstyle genres. Today, shuffling spans into almost the full spectrum of electronic dance music. We've seen shuffling in videos from EDM, Trance, House, Techno, Electro and most of it's sub-genres.
The best music for Shuffling is usually the more upbeat versions of electronic music. Although any EDM genre will work for the dance. Which makes Shuffling a very versatile dancing style: you can choose whatever music you want to dance on.
There's no limit to how much you can personalize this dance.
Check out this Spotify playlist for music to Shuffle dance on.
Shuffling For Beginners
As a beginner, you have to learn to master just two basic moves before moving on to the more advanced stuff.
The first image below shows the T-step movement. The second is the same T-step combined with a variation of the running man dance. You can take a closer look at the dance by watching it being performed by Janet Jackson in the video of her hit "Rhythm Nation".
A great tip you can keep in mind as beginners is that you can sprinkle talcum powder or add liquid to the floor to help you slide more smoothly and easily.
After mastering the basic shuffle moves you can now throw in some jumps, spins and slides. You'll make the dance your own, having a complete shuffle routine that's personalized and unique to you alone. After that, all you need is some awesome EDM banging music blasting through your speakers and let the fun begin!
Time To Learn How To Shuffle
Learning how to shuffle might seem like a difficult task, but it really isn't!
When you take it slow, understand the steps and practice, you'll be ready to hit the dance floor in no time!
As we previously mentioned, you'll be starting out  by learning the basic "running man" move.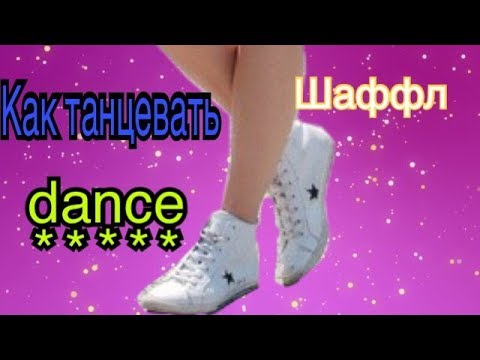 With time, you'll be able to switch things up and add your unique twists to the overall dance. Hell, you might end up having a unique dance for every song, you'll become the unstoppable Shuffle Master! Sounds awesome no?
In the below tutorial video, you will learn the basics of Running Man. You'll start by breaking down the steps easily and after that we put the steps to the counts and then to the music.
When getting started, keep these tips in mind:
1. Start slow – learn and practice the basics over a period of time
2. Dance in front of a mirror to better see what you're doing
3. Copy the experts: watch Youtube videos to see how others are doing it
4. Wear good shoes and socks (or your feet will hurt like hell!)
5. Start slow, use slower BPM tracks such as deep house at first to get the hang of it first
6. Find people who already have mastered the dance and become friends, they'll give you tips and tricks from their own experience
And most importantly, DON'T GIVE UP! Like everything in life, this will take it's time to master and will need practice time, even though it looks easy in the videos.
Here Are Some Advanced Moves
The Kick Side Step:
The Charleston Shuffle:
Club Dance Footwork Moves:
Are There Any Benefits To Shuffling?
Shuffling, as you might have already discovered by now, is a lot of work. Your legs are moving, your hands are moving and your whole body is balancing itself throughout. You will be sweating in out when you shuffle, that's almost a guarantee. But consider it a workout. Throughout the years, fitness experts and clubs have promoted dancing to music as a sort of exercise regime.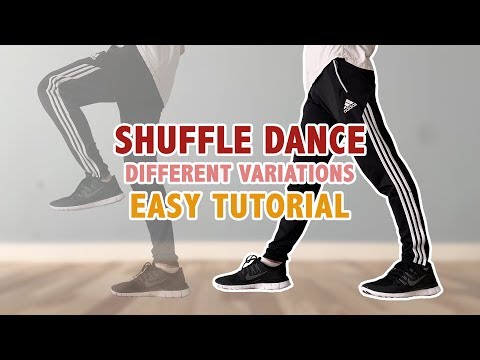 And it is! Nowadays, shuffling falls into that category.
During a shuffling dance, your full body is moving and shaking. Burning around 500-1,500 calories an hour. Your leg muscles, calves, and glutes (and behind area) are getting toned with every passing minute, in addition to the toning of your abdominal muscles, with every twist and turn. Your legs get a serious focus, in addition to the muscles being stretched and toned, the joints and ligaments in your legs are getting some much needed attention. They're getting extra strength with every active move.
But shuffling not only improves physical health. It can do wonders to your mental health as well. Similar to other physical workouts, shuffling releases endorphins into your nervous system. These are the anti-stress hormones, and the longer you shuffle, the longer they'll stay in your system and the more stress and anxiety goes out of your way.Shuffling also improves mental focus, you're in your zone trying to keep the rhythm going and focused on your moves, being in this mindful state is very beneficial to you.
Once you're in your rhythm and going about your dance, the success of every move will boost your confidence levels and keep you away from the everyday stresses of our lives. You'll have a great sense of accomplishment after a successful streak. One dance will create a momentum in you to keep on going and try the more complex moves and get out of your comfort zone.
Speaking of "zones" being focused on your body movements will also bring you closer to the music. This deeper appreciation for the melodies and the detailed undertones of the track adds a special bond between you and your favorite artists.
There's a whole community of Shuffle dancers out there. With the above knowledge and some time to practice, you'll join them on the dance floor and you'll be showing those awesome moves at the next EDM festival in no time!
Want more? Learn how to grind dance in minutes, go to our article right here.
Read More on EDM Festival Insider:
Can you shuffle? A group of swift-footed dancers wants to show you how
At their weekly Lansdowne Park meet-ups, organizers will teach you all the right moves to dance to EDM music.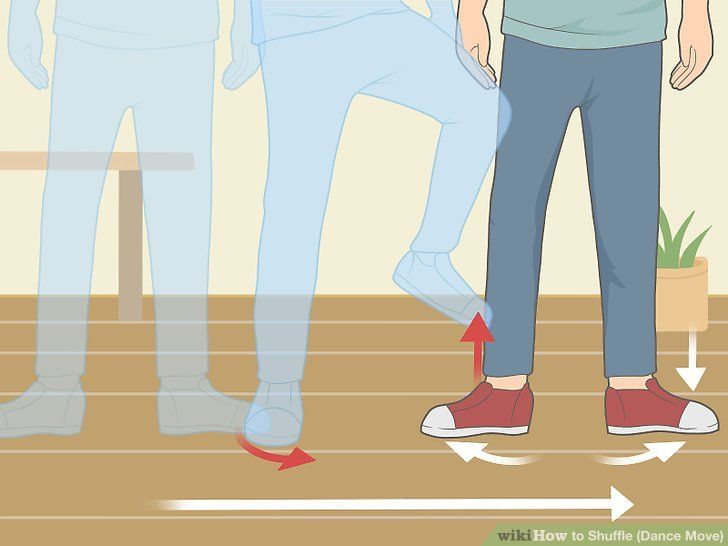 Thanks to DJ Collins for the music.
With their slick moves and free-flowing footwork, the Ottawa Shufflers Community makes the old-meets-new dance style look easy.
The group of mostly 20-somethings gathers for weekly outdoor "shuffle and flow" meet-ups at Lansdowne Park.
Members say that thanks to the COVID-19 pandemic lockdowns and a deluge of social dance tutorials, a whole new generation are dusting off their dancing shoes and pulling off the running man and other signature moves.
"Every second social media account you're following is probably doing some sort of shuffle dance or TikTok trend that incorporates shuffle dance moves," explained Sydney Switzer, one of the community's organizers.
From left to right, Valerie Daoust, Laurah Le and Sydney Switzer show off new shuffling moves at a recent meetup at Lansdowne Park in Ottawa. (Alexander Behne/CBC)
The 24-year-old Switzer dove into shuffling in 2019 as a way to exercise while trying something new. 
"I had a shoulder injury, and I couldn't go to the gym anymore," recalled Switzer.
 "I started shuffling because I thought it was really cool." 
Switzer said she found her flow when she started connecting with other shufflers in the city. Then, during the pandemic, she helped organize outdoor sessions where dancers could find their groove — at times from a distance — behind the Aberdeen Pavilion.
In fact, shufflers said the lockdowns actually helped the community grow because people spent so much time stuck inside, scrolling through social media.
"There's endless tutorials, and people are learning how to do certain moves. I've seen that really amplify the community here," said Laurah Le, who started the Ottawa Shufflers Community group in 2018. 
"We love to show each other moves that we've learned on the internet and teach each other so that we can level up together."
Richard Li, foreground, performs some dance moves at a recent meetup. People can find out more about Ottawa Shufflers Community meetups by following them on Instagram or TikTok.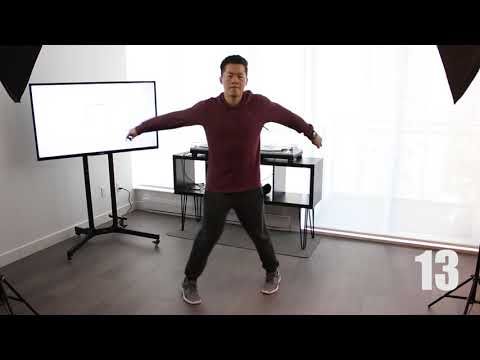 (Alexander Behne/CBC)
What is shuffling? 
The dance style is called shuffling because of the way the dancers slide their feet against the floor. It has its roots in the 1980s, with the stomps and quick heel-toe dance moves of artists like MC Hammer, Paula Abdul and Janet Jackson. 
"Shuffling technically borrows from other dance styles," said Le, describing it as a kind of street dancing that looks different depending on who's doing it.
But there is one basic move they all share.
"It all starts with the running man," explained Switzer, describing it a cross between running in place and the moonwalk.
 "Once you get a little bit more comfortable, then you can sort of just flow," she said, by adding spins, arm pumps, stomps, slides and other flourishes. 
Colin Post, aka DJ Collins, says while he enjoys spinning music to energize the shufflers, he's better placed behind the turntable than on the dance floor. (Alexander Behne/CBC)
EDM music for shuffling
Also known as "cutting shapes," shuffling later became popular on the rave and festival scenes of the 1990s.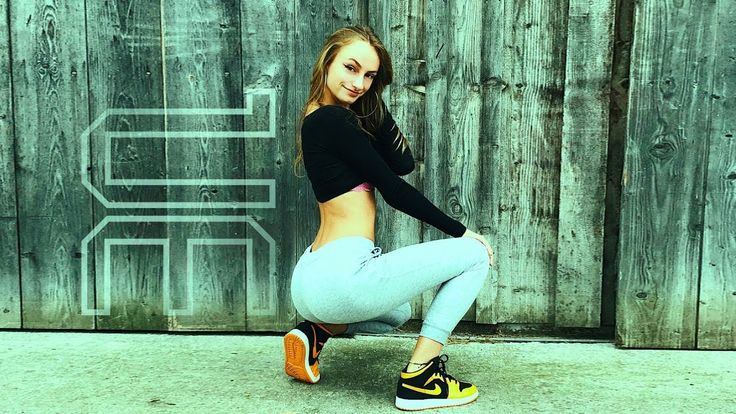 Now, shufflers mostly dance to upbeat EDM music.
In Ottawa, that's led the group to invite a rotation of local DJs to their outdoor dance floors, both to showcase their skills and support those who've been out of work during the pandemic.
Colin Post, aka DJ Collins, says it's a different challenge to make music outside the usual club venue.
"When we're DJ-ing outside, it's a chiller kind of music and nicer vibes," he said. "[At Lansdowne there are] people around with kids, so it's more family-friendly."
Despite the welcoming atmosphere, Post says he won't be leaping out from behind the turntable any time soon. 
"It takes so long to get super fast. So I have to dance super slow. I feel like I should just keep practicing DJ-ing instead of dancing," he laughed. 
Marysol Madraza says her dog Mr. Toby is the unofficial mascot for the Ottawa Shufflers Community. He attends every meetup. (Ash Abraham/CBC)
Learn the shuffle with these tips from the Ottawa Shufflers Community 
Slow it down! Pick slower songs with fewer beats-per-minute.
Be dramatic! The more exaggerated the moves, the cooler it looks. As an example, try bringing your knee up to waist height or higher. 
Practice often! To get better at something, you need lots of reps. Practice in the kitchen, in the bathroom, wherever — and that's how you'll really level up.
Work on the basics and go easy on yourself! Everything is hard at first.
 Meet shufflers and learn tips in real life! The best growth comes with community, so come out to a meetup.
WATCH | Want to know how to shuffle? Start with the running man 
Want to know how to shuffle? Start with the running man
5 months ago
Duration 1:44
Sydney Switzer, one of the organizers of the Ottawa Shufflers Community, showed CBC Ottawa how to do the running man, one of the essential moves seen in social media dance tutorials.
Ready to bust a move?
If you want to take up shuffling, Switzer says their meetups are for all walks of life, and pro shufflers are willing to give newbies a leg up.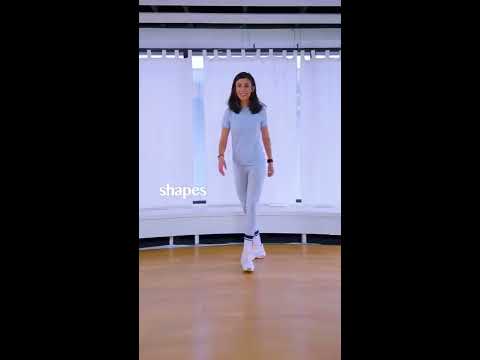 "There's always someone that's willing to show you a new move," Switzer said. "[Whether you're a] super beginner or more advanced, we have people of all levels."
As Le notes, it might be scary trying shuffling for the first time, but everyone in the group "started somewhere." The best part, she said, is having fun with new friends.
"We get to see the same people every single week. We build those relationships with each other and we just get to hang out and have a good time," said Le. 
"So come have fun! There's only good vibes here."
How to learn to dance shuffle - Lifehacker
December 15, 2019LikbezSports and Fitness
Master the basic movements, and then improvise and get high.
Iya Zorina
Author of Lifehacker, athlete, CCM
Share
0
This dance style includes a lot of freedom and improvisation. That is why he is so good. You can master the basic movements in a couple of hours, and then complicate them to infinity and combine them with each other, create your own combinations and spy on others.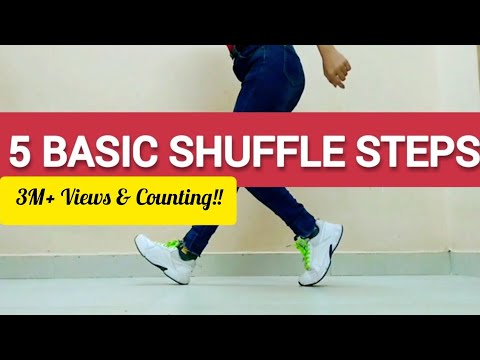 Dance in sneakers, socks or barefoot, in any outfit, anywhere.
Master the basic movements of the shuffle
In this style, you do all the basic movements with your feet, the hands most often move freely - according to the heart.
Running man
This is the most basic and essential shuffle movement. You can do it in three different ways.
Full foot
The movement begins by bending the knee and lifting one leg. Next, you need to simultaneously put both legs - supporting and raised - at a distance of one step from each other.
The raised leg is placed forward on a full foot, the standing one behind slips back on the ball of the foot and remains on it - the heel is not placed on the floor. The weight is evenly distributed between the two legs.
After that, it remains to return to the starting position. To do this, the front leg slides back, and at the same time, the back leg is pulled up. You find yourself in the starting position and repeat the cycle.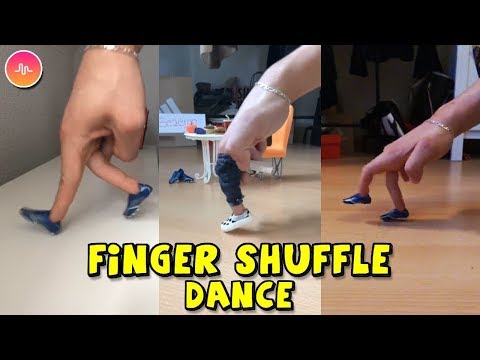 The movement itself is soft and springy: do not stick into the floor, keep your legs relaxed.
Heel
This is a lighter and faster running man look that may be needed for some combinations. Here you put your foot not on the whole foot, but on the heel. At the same time, the one standing behind remains on the toe.
On pads
In this variation, the foot is placed forward on the pad. At the same time, the one standing behind also remains on the ball of the foot, and the body leans slightly back.
T‑step
In this movement, one foot constantly makes a "herringbone" - turns the heel in and out - and the second touches the floor and immediately rises back.
When the heel of the skating leg turns inward, the toe of the other leg touches the floor; when outward, the other leg rises, turning the knee inward.
It turns out two positions: closed - when the legs are wrapped with the knees inward, and one leg is raised, and open - when the legs are turned out with the knees outward, and the toe touches the floor.
Practice doing the T-step in both directions: slowly at first, then with acceleration.
Rocking
You jump on one foot, and the other touches the floor in different places: on the side of the supporting leg, across, behind - anywhere you want. You can put your foot on the toe or on the heel - the latter is called a kick. The supporting leg can simply rise low or perform a T-step - move the heel out and in.
Charleston
To begin, you turn your knees and toes inward and lift one leg. Then turn your toes and knees outward, and put your raised leg forward crosswise. Repeat the same with the other leg.
All movement occurs on the balls of the feet, the heels do not fall to the floor. You can move both forward and backward.

Diamond
First you put your feet crosswise with your toes outward with a jump, then you also spread your legs apart with a jump.
Slides
One leg is straight, stands on the whole foot, the other is with a bent knee on the pad.
Leaning on the pad, you slip the foot of a straight leg back, as if wiping the sole on the floor.
Immediately after the slip, you turn around. In the turn, the straight leg bends and goes to the pad, and the one that was on the pad, on the contrary, turns on the heel. After that, it remains only to change legs and move in the same way in the other direction.
Scissors
From the starting position - standing with a raised leg, as in Running man - you turn your hips to the side with a jump and put your legs crosswise.
The front foot is on the heel, the back foot is on the ball. Then you jump back to the starting position and do the same on the other side.
Sidekick
From the starting position, you turn your hips to the side with a jump and spread your legs a step apart from each other. The standing foot in front is placed on the heel, the standing one behind remains on the pillow. Then, with a jump, you collect your legs and do the same on the other side.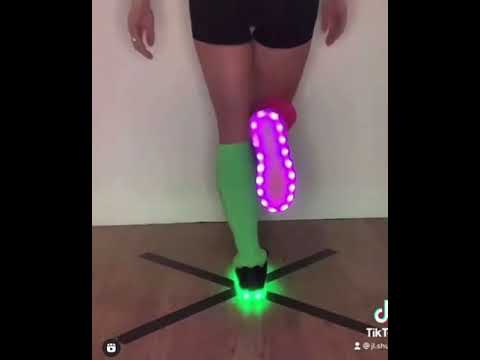 Try other variations of the basic shuffle movements
You can perform the basic movements in different directions: forward and backward, turning around. This will give you more freedom to improvise.
Variations Running man
Do several times in place and then turn around. You can also try walking this way to the side. Each time the leg will need to be placed slightly crossed in order to slowly move to the side.
Variations T‑step
You can lower your foot on the toe, on the whole foot, touch the floor to the side of the supporting leg or forward and behind it.

You can also keep the other leg off the floor at all - leave it on the toe and turn the knee in and out.
Variations Diamond
Here one more element is added to the movement – ​​the heel strike. In the starting position, you wrap the toes of the feet and knees inward, and then jump on the heels, turning the socks to the sides.
From this position, without jumping, you turn your toes and knees inward, cross your legs with a jump, turning your feet with your toes outward, and then return to the starting position.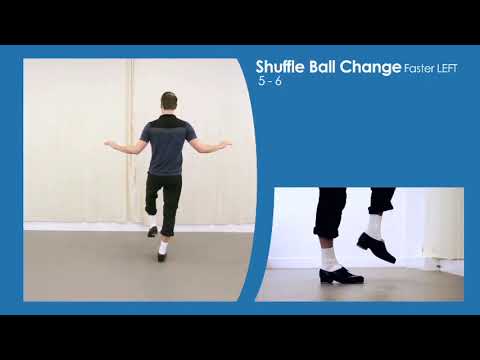 Charleston Variations
After three turns of the Charleston, turn both toes in one direction and then in the other. At the end, you can turn the knee to the side.
Connect familiar shuffle moves
While you lack the skills to move freely and come up with something of your own, learn a few combinations. They contain interesting movements that will replenish your dance vocabulary.
Combination 1
This is a simple combination of two basic movements - Running man and T-step. First take five Running man steps, then four T-steps to the side and repeat the same in the opposite direction.

Combination 2
Another combination of two basic movements. Here you do three Running mans, then one T‑step with a back foot touch, and two front heel touch kicks. The same on the other side.

Combination 3
There are no standard steps here, but there are already familiar Sidekick and transition from heels to toes.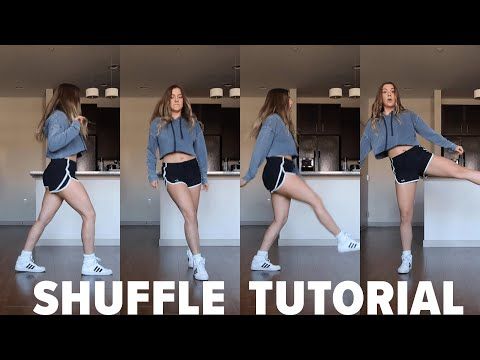 Learn more difficult combinations
We will add some videos with good combinations.
1. Cool video for beginners: movements are repeated in slow motion to make it easier to dance to the music.
2. And here the combination is analyzed step by step in slow motion, dividing it into three parts. Very comfortably. Look for more on this channel, there are several such analyzes.
3. There is no slowdown here, just a great combination. But you already know almost all the movements, so you can figure it out. If something is not clear, watch the video at a speed of 0.25.
Pick up the music and improvise
Surely you have favorite songs to shuffle to.
Include them and start with basic movements: just do the Running man and periodically add different elements when you want. Move in different directions, relax and have fun.
If you don't have favorite tracks, try our selection.
I must say that the shuffle is an amazing cardio workout. In just a couple of tracks, you will be out of breath and sweat, like after a run, but you will feel absolutely happy!
What's more, if you have to force yourself to keep going while running, shuffle requires you to have the willpower to stop and not dance. As a bonus - a short video from a beginner after a couple of hours of practice.
Shuffle is cool!
Read also 🕺💃🤸‍♀️
Dancing as a sport: choosing the right direction
Dance and movement therapy: how to know and change yourself through movement
How to learn to dance: video lessons for those who are not afraid to try
How to learn street dancing without leaving home
Zumba is a fun way to lose weight for those who love dancing
*Activity of Meta Platforms Inc.
and its social networks Facebook and Instagram are prohibited in the territory of the Russian Federation.
Shuffle in Moscow - at the dance school 9 halls
Shuffle is how you, full of joy and good mood, after drinking freshly brewed coffee, rush towards a new day. It was created by the young energetic teenagers of Melbourne for the young and energetic people of the whole world. Enthusiasm, childish naivety and the desire to surprise - all this Dance Shuffle .
History
Shuffle was born in the 80s of the last century in Melbourne, Australia. Teenagers went to clubs and tried to express their individuality with jazz compositions, acid house and classic house. Time passed and the pace of life increased. As the pace of life increased, so did the pace of dance. In the 90s, DJs began to put on Trance, shufflers adapted to the new trend. In 2007 there was a breakthrough in style, and such musical trends as techno, hard techno and tribal house came into fashion.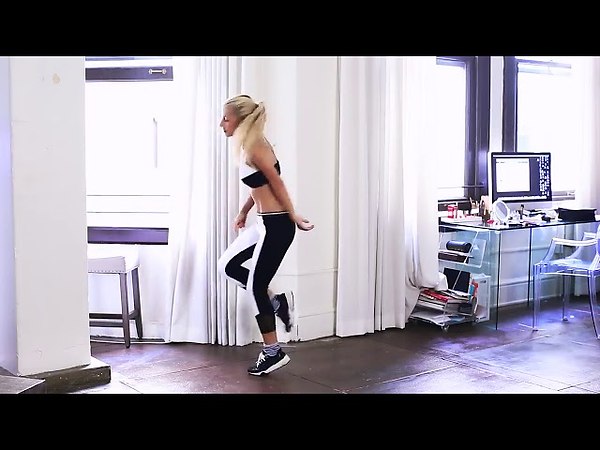 The shufflers conquered them too. Since then, we have had one of the brightest, most mobile and unusual trends in modern dance.
What is it and what is it eaten with?
Imagine that this is the best day of your life. Imagine that you have a child, that you get married or receive a bonus five times your salary. And better - at fifteen! How would you move? Only a couple of conditions: you can't jump high and wave your arms strongly! Represented? This is what shuffle is.
Dancing shuffle represents the happiest person in the world running somewhere. It seems that by doing so he deceives the force of gravity. He taps, slides his feet and runs in place - these are some of the basic movements of the dance. It also has a T-step (the letter T appears with legs in various ways), scrolls and inverted scrolls. The very name of the dance is translated from English as dragging, shuffling, sliding your feet on the floor.
Where is the shuffle dance?
Shuffle was mostly danced in Melbourne clubs and promoted by DJs.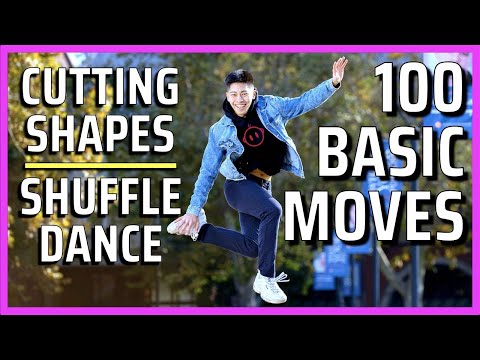 For better glide, the floor was sprinkled with talcum powder. This can still be seen in some clubs. Shuffle dance is not competitive, there is no so-called "battle" or rivalry between dancers, as, for example, in hip-hop. The main task of the dancer is to convey his mood and express his individuality.
Since shuffle originated and evolved in clubs, it's the perfect style to rock any dancefloor with.
If we talk about the community, then this is a close-knit family, many members of which live in many countries of the world.
Where can one learn this charm?
Our 9 halls dance school has some of the best shuffle teachers.
Dasha and Sasha will be happy to tell you, show you and teach you a style that will add a little positivity and childish naivety to your life.
Submit your application Schedule
Perhaps you one click away from a dream...
Why have so many already chosen us?
OVER 40
dance and fitness destinations
Dance directions
for all age groups
We have been working for
More than 10 years
within walking distance
from the metro
Testimonials from our students
Select branch*
Select Myasnitskaya
Age category*
SelectFor childrenFor adultsFor the older generation
Lesson type*
Select Group LessonPrivate Lesson
Your last name*
Name*
Telephone*
Email*
Select Date
Your name Your last name
Your phone number Your email
Select branch*
Select Myasnitskaya
Age category*
SelectFor childrenFor adultsFor the older generation
Your last name*
Name*
Telephone*
Email*
Thanks for choosing us!
Application processing time from 10:00 to 18:00.