How to say dance in different languages
Learn How To Say "Would You Like To Dance?" in 50 Languages
Photo: Roberto Michel/Shutterstock
DANCING IS ELEMENTAL, and a sure way to reach across barriers of culture and language. Impress latinxs in South America or the Greeks in Santorini by asking them to dance in their native language.
| Language | Spelling | Pronunciation |
| --- | --- | --- |
| Afrikaans | Sal jy met my dans, assblief? | Sal yee met my dans asse-bleef |
| Albanian | A doni të vallzoni? | Ah don-ee the val-zonee |
| Arabic | Haiya narcos? | Hi-ya nar-cos |
| Armenian | Guh bares eendzee hed? | Guh bar-es e-end-zee hed |
| Bosnian | Hoces li plesati? | Ho-chesh lee pleh-sat-tee |
| Bulgarian | Iskate lid a tancuvame? | Is-ka-ta lee da tan-sov-may |
| Catalan | Vols ballar amb mi? | Volls ball-ar amb me |
| Chamorro | Malagu hao bumaila yan guahu? | Mala-goo how bum-all-e-ah yan gow-who |
| Chinese (Mandarian) | Ni Xiango taio wu ma? | Nee shee-ahng tee woo mah |
| Croatian | Bi li htio plesati sa mnom | Bee lee ha-tee-o pleh-sat-tee saw mnom |
| Czech | Smím prosit? | Smeem pro-say |
| Danish | Vil du danse med mig? | Vil do dan-say med mig |
| Dutch | Wil je met me dansen? | Will ye met mai dan-sen |
| Estonian | Kas te soovite tantside? | Kas tee sue-vite tant-side |
| Filipino | Halika sayaw tayo? | Ha-lee-ka say-awe tay-o |
| Finnish | Haluaisitko tanssia kanssani? | Hal-ua- tans-sia kan-sanee |
| French | Voulez vous danser? | Voo-lay voo dan-sah |
| Georgian | Ginda vicekvot? | Gin-da vi-cek-vot |
| German | Möchtest du mit mir tanzen? | Moch-test do mitt mir tan-zen |
| Greek | Thélis na horépsis mazí mou? | Thee-lis naw horep-shay ma-zay moo |
| Hebrew | Ha'im tirtsi lircod iti? | Ha-eem teart-see lear-cod it-ee |
| Hindi | Aap naachna chahenge? | Ap naw-ch-na cha-hen-ge |
| Hebrew | ihun uteh nihaiu stihein ana | i-un uttuh ni-haiu sti-hin ana |
| Hungarian | Szeretnél táncolni velem | Szer-ret-neal taan-col-nee vel-em |
| Icelandic | Viltu dansa við mig? | Vil-tu dan-saw vee-o mig |
| Indonesian | Bersediakah Anda berdansa dengan saya? | Ber-sed-ia-kah an-da ber-dan-sa den-gen say-ah |
| Irish (Gaelic) | An bhfuil tú damhsa liom? | Ahn buf-ool to daam-sa lee-om |
| Italian | Voule ballare? | Vou-lay ball-are-ee |
| Japanese | Odorimasho? | Oh-doh-ree-mah-show |
| Latvian | Vai jūs vēlaties dejot? | Vy joos vel-laaties de-jot |
| Lithuanian | Ar pašoksi su manini? | Are paas-oaks-ee sue man-een-nee |
| Luxembourgish | Wëlls de mat mir danzen? | Vells day maat mir dan-zen |
| Macedonian | Bi sakala li da tantsuvash so mene? | Be sak-a-la lee da tants-su-vaash so mena |
| Malay | Mahukah saudari menari dengan saya? | Mah-hu-ka sue-dari men-ari den-gen saya |
| Norwegian | Skal vi danse? | Skaal vee dan-say |
| Polish | Czy moge z pania zatańczyć? | Tsch mo-gau zee paan-yah za-tan-tsch |
| Portuguese | Você quer dançar? | Vo-see key-er dan-sar |
| Romanian | Vrai să dansezi? | Vrye suh dan-sez-e |
| Russian | Hochesh tantcivat? | Ho-che-sh ta-nt-ce-vaht |
| Scots | Woods ye loch tae jink wi' me? | Woods ya lock tay jink we me |
| Serbian | Mogu li imati ovu igru? | Moo-goo lee im-ati oo-vu ig-ru |
| Slovak | Smiem prosiť? | Smeem pro-say |
| Slovenian | Bi radi plesali z mano? | Be rad-ee pleh-sal-ee z maan-o |
| Spanish | Quieres bailar? | Key-er-es by-lar |
| Swahili | Tcheze ngoma? | Tche-zee no-ma |
| Swedish | Vill du dansa med mig? | Vill du dan-sa med mig |
| Thai | Yàhk dtên rum mái? | Yahk dten rum my |
| Turkish | Benimle dans eder misiniz? | Ben-em-lee dans ed-er miss-in-ez |
| Ukrainian | Chočeš zi mnoiu potantsjuvaty? | Cho-says zee men po-tants-ju-vat-ee |
| Uzbek | Men bilan raqsga tushmaysizmi? | Men bil-ahn racks-ga tush-my-siz-me |
| Yiddish | Volstu gevolt tantsn mit mir? | Vols-tu ga-volt tant-sen mitt mir |
| Zulu | Uthanda ukudansa nami? | U-than-dah u-ku-dan-sa na-me |
The next time you land on foreign soil, mingle with the locals and learn some new moves.
More like this
How to Say Dance in Spanish
Get fluent faster with the best resource for intermediate and advanced Spanish. Learn More
Dance in Spanish is baile
Example Sentences
El viernes pasado nos fuimos a un baile.

We went to a dance last Friday. Source

Habrá un baile de etiqueta en el casino.

There will be a formal dance at the casino. Source

Este club de baile realmente va a llegar lejos.

This dance club is really going places. Source

Bailemos.

Let's dance. Source
More Examples of
Dance
in Spanish
Además de eso, no sé bailar.

Besides that, I don't know how to dance. Source

Me gustaría bailar contigo.

I'd like to dance with you. Source

Le gusta cantar y bailar.

He likes singing and dancing., He likes to sing and dance. Source

No pueden bailar.

They can't dance. Source

Yo no bailo.

I don't dance. Source

Baila conmigo.

Dance with me. Source

Él tiene miedo de bailar.

He's afraid to dance. Source

Me gusta bailar.

I like to dance. Source

Ven a bailar conmigo.

Come and dance with me., Come and dance with me! Source

Él quiere bailar.

He wants to dance. Source

Él quiere estudiar música y danza.

He wants to study music and dance. Source

La saqué a bailar.

I asked her to dance. Source

No sé bailar.

I can't dance. Source

Yo no puedo bailar.

I can't dance. Source

Quiero aprender a bailar como vos.

I want to learn to dance like you. Source
Looking for something a bit more visual? Check out our infographic on Dance in Spanish with example sentences and translations.
Useful Links
SpanishDict
WordReference
Wiktionary
Google Translate
Tatoeba
bab.la
Glosbe
Linguee
Have a question or comment about Dance in Spanish? Let us know!
Practice "Dance" and thousands of other words and phrases in Spanish on Clozemaster!
Word "Dance" in different languages ​​Dance Studio Let's Dance!
Tania Useful articles
Hello Everyone!
Since I know that you all love to dance, I'm sure that being in any other country in the world, you also dance at parties, milongas and in different cafes.
I think that knowing how to spell and read the word "Dance" in different languages ​​of the world will help you not to miss such places.
Happy holiday to you.
Dance everywhere! Dance always! Live dancing-dot! Let's Dance!
Translation of the word "Dance" into the languages ​​of the world
No.
Language
Translation
1
Albanian
valley
2
English
dance
3
Arabic
رقص
4
Armenian
par
5
Afrikaans
dans
6
Belarusian
skoki
7
Bulgarian
tanz
8
Welsh
dawns
9
Hungarian
tanc
10
Vietnamese
khiêu vũ
11
Galician
danza
12
Dutch
dance
13
Greek
χορός
14
Danish
dans
15
Hebrew
ריקוד
16
Yiddish
טאַנצן
17
Indonesian
tari
18
Irish
prince
19
Icelandic
dance
20
Spanish
danza
21
Italian
danza
22
Kazakh
bi
23
Catalan
dansa
24
Chinese
舞蹈 (wudao)
25
Korean
댄스
26
Latvian
deja
27
Lithuanian
šokis
28
Macedonian
tanz
29
Malay
tari
30
Maltese
żfin
31
Norwegian
dans
32
Persian
رقص
33
Polish
taniec
34
Portuguese
Danca
35
Romanian
dans
36
Serbian
ples
37
Slovak
tanec
38
Slovenian
ples
39
Swahili
ngoma
40
Thai
नृत्य
41
Tatar
biyu
42
Turkish
oyun
43
Ukrainian
dance
44
Philippine
sayaw
45
Finnish
tanssi
46
French
dance
47
Hindi
नृत्य
48
Croatian
ples
49
Czech
tanec
50
Swedish
dans
51
Esperanto
Danco
52
Estonian
tants
53
Japanese
ダンス
share
VKontakte
Twitter
Facebook
OK
Telegram
WhatsApp
Viber
Let's dance! 10 Interesting English Dance Expressions
Do you like to dance? Then it will be extremely useful for you to learn some words and expressions in English related to dancing.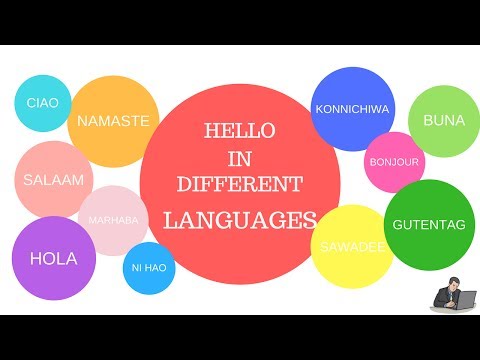 I'm sure you've seen the famous American film "Dirty Dancing" and watched with rapture how beautiful Patrick Swayze and Jennifer Grey's movements are.
After a movie like this one really wants to sign up for a dance, doesn't it?
10 interesting English expressions about dancing
1. Dance the night away
2. To boogie
Let's boogie!
Article in the topic:
English for those who love to sing
3. Strut your stuff
Enjoy the dance, be confident on the dance floor, rock it: Matt. Some people consider him to be a good dancer.
4. Burn up the dance floor
Dancing with enthusiasm so that others will notice: Nina burned up the dance floor at Linda's party last Sunday.
5. Dance on air
Feel euphoric, be very happy: My husband was dancing on air after he got a promotion.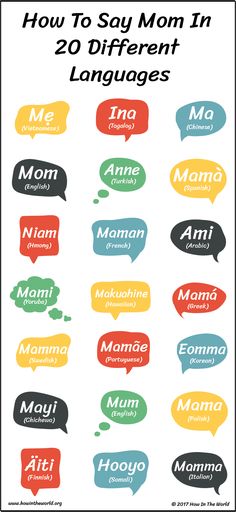 Related article:
9 English dress-related idioms
6. Put on your dancing shoes
0497 Don't forget to put on your dancing shoes! It will be a superb pool party.
7. Have two left feet
Not a very good dancer
8. A slow dance
They looked so romantic dancing their first slow dance.
Article in the topic:
About the wedding in English: relevant words and phrases you need to know
9. Dance cheek to cheek
Slow dance: Sandy and Peter were dancing cheek to cheek when someone knocked the door.
10. All-singing, all-dancing
Very modern and technically advanced: Bob showed us his new computer all-singing, all-dancing.
Article in the topic:
An unusual way to effectively memorize words in English
Types of dances
Also pay attention to the types of dances in English.
Ballet - ballet
Disco - Disco
Tango - Tango
Salsa - salsa
Samba - Samba
Belly dance - oriental dance (belly dance)
Hula - Hula (Hawaiian dance)
Ballroom dance - ballroom dancing
Waltz Waltz
Breakdance - breakdance (type of dance with acrobatic elements to hip-hop music)
Ice dancing - ice dancing
Contemporary (modern) dance - contemporary dance
Tap dance
Irish dance - Irish dance
Folk dance -folk dance
Of course, I have not given you the English names of all existing dances, but only the most common ones.