How to dance rust
How to Dance and Use Emotes in Rust -
Last Updated on 19 June, 2022
How to Dance and Use Emotes in Rust – Everything you need to know to be the king of the Disco Floor with your dances and movements
Contents
1 How to Dance and Use Emotes in Rust?
2 How to Dance and Use Emotes in Rust – Video Guide
How to Dance and Use Emotes in Rust?
The only way to dance in rust is by using certain emotes that allow your character to dance. The downside is that all dance emotes are exclusive to the Voice Props Pack DLC. The good thing is that if you like Rust, the price is not excessive, it's $12.99 USD today (look at the date of this article), and it doesn't only include dance gestures, the DLC has many more things. At the end of this article we show you everything you can find in the pack. But in conclusion you need the 3 dance gestures
If you already have the DLC, just press and hold the B key down to open up the emote wheel in-game, and choose one of the emotes to dance
How to Dance and Use Emotes in Rust – Video Guide
Sometimes a picture is worth a thousand words, and a video is worth a thousand images, so we leave you this video of That German Guy where you can see everything, Dance Floors, Disco Ball, Megaphone, Internet Radio, New Dancing Emotes and more
Voice Props Pack DLC
Tune in to the Voice Props Pack – a selection of audio themed items for Rust!
The pack includes:
Cassette Recorder
3 lengths of cassette
Boom Box
Portable Boom Box
3 dance gestures
Megaphone
Microphone Stand
Music Light
Music Lasers
Disco Floor (Multiple variants)
Connected speaker
Mobile Phone
7 achievements
Perhaps the most notable is both the cassette recorder, which allows you to record messages and send them to other players, and the dance floor, a new place to practice your dance moves with your emotes
Record your friends, foes or nature with the Cassette Recorder then play back your recorded audio with both the portable and deployed boom boxes. Tune into a selection of internet radio streams or play some deep cuts from the Rust and Chippy soundtracks while relaxing in your base.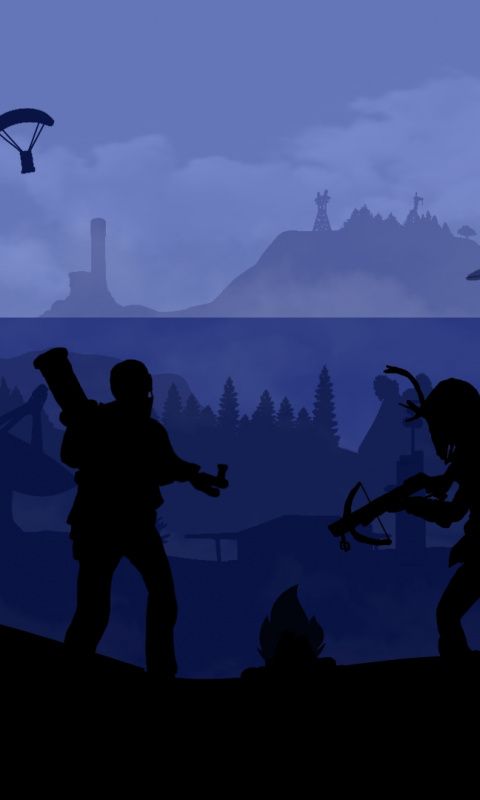 Take calls on the go with the Mobile Phone and use cassettes as answering machines in your Telephones to record incoming messages.
Project your voice across the island with the Megaphone or use a Microphone Stand to make announcements throughout your base. Design the ultimate dance house with 3 new dance gestures, a disco floor and music driven lights and lasers.
More Rust Guides:
CCTV Camera Codes
Item Id List
Chat Commands
Workbench Tech Tree
Hidden Achievements
Guitar and Piano Songs Keyboard & Keys
Raid Cost & Chart
FPS Boost
How to Dance in Rust [Voice Props DLC]
To use dance emote in Rust, you need the Rust Voice Props Pack DLC. And to use these dance moves, we can see our dancing emotes when we press the "B" key, which is the normal emote wheel in game after receiving the voice props pack.
With the Gestures update in Rust, emote wheel has been added to the game and players can use many more gestures such as clapping, liking, and pointing.
And so the game became much more interactive and fun. 
Press "B" and you will see 3 different dance emotes. This dance emotes are Twist, Cabbage Patch, and Raise Roof.
Now it's time to burn it up on the dance floors with new dancing emotes.
Now let's take a look at the craft costs and how to use the many other cool and fun items that come with the DLC.
Rust Voice Props Pack DLC
The DLC includes 17 separate loosely connected things to play with, so it's nearly the same as the Sunburn DLC. We will take you through the items one by one. So the first items are a Cassette Recorder and 3 different cassettes.
How to Use Cassette Recorders and Cassettes in Rust
We need to just insert a cassette into the recorder, and use RMB to record and LMB to playback. We have to press the voice chat key to record our own voice whilst it's recording, but it will record anything it hears in its proximity.
For example, you can use it by putting it near some people's basses, or you can somehow record your favorite music and stick it in your car.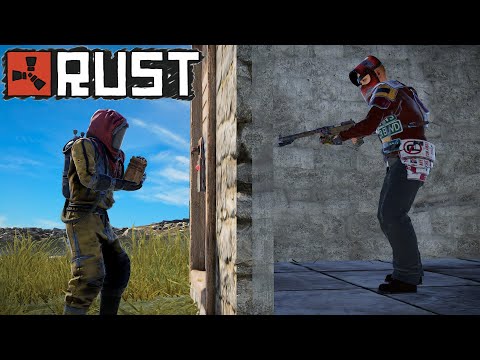 If you want you can even throw it with "R" and it'll stick to surfaces like a satchel charge. Played, tapes will auto-loop until stopped.
Cassettes come in three lengths, that's 10, 20, & 30 seconds. Each is pre-recorded with a song that's handy for irritating people with. But thankfully they can be recorded as many times as you want without a loss in quality.
Now, this is quite fun on its own but cassettes can then be taken out and loaded into other devices for playback and more. For instance, they can also be inserted into a deployed Telephone to unlock Voicemail functionality.
So for example you can record an automated message on the cassette with the recorder, then pop it in the phone, and if someone actually calls you, after a few rings it will play your message and they can leave a voicemail. Your outgoing message is safe and can't be recorded over. The answering machines will only store one message sadly, the most recent one.
How to Use Portable Boom Box in Rust
The next item which can be used with cassettes is a Portable Boom Box for carrying on one's shoulder, just put a tape in and press LMB to start and stop playback.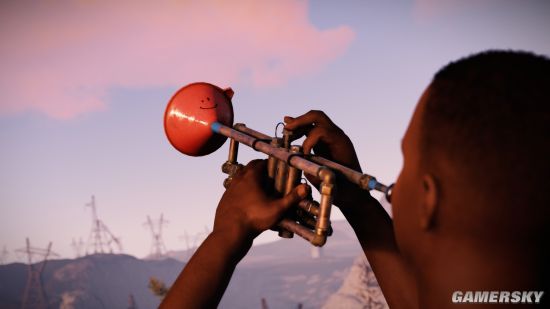 But now here's where it gets really interesting. If you take the tape out and press the RMB radio window will pop up.
Basically, the Facepunch has sorted out a way for us via this DLC to play internet radio in-game. There are some URLs already programmed in but it will support any direct MP3 streams and URLs and you can store a list of your favorite stations.
There is no limit to how many radios can be played on the server at the same time and it is stated that it does not affect server performance.
Now you may be thinking, this is the perfect deterrent against being raided by all those streamers. Simply play some copyrighted music whenever they're around. However, sorry but you can turn off hearing internet radio streams in settings, and cassette recordings. And you can listen to copyright-free music like rust and chippy soundtracks.
How to Use Boom Box in Rust
After the shoulder-carried Portable Boom Box, the regular Boom Box is next.
The Boom Box consumes 10 energy and, like the other one, can play cassettes, and internet radio streams can be connected to external speakers.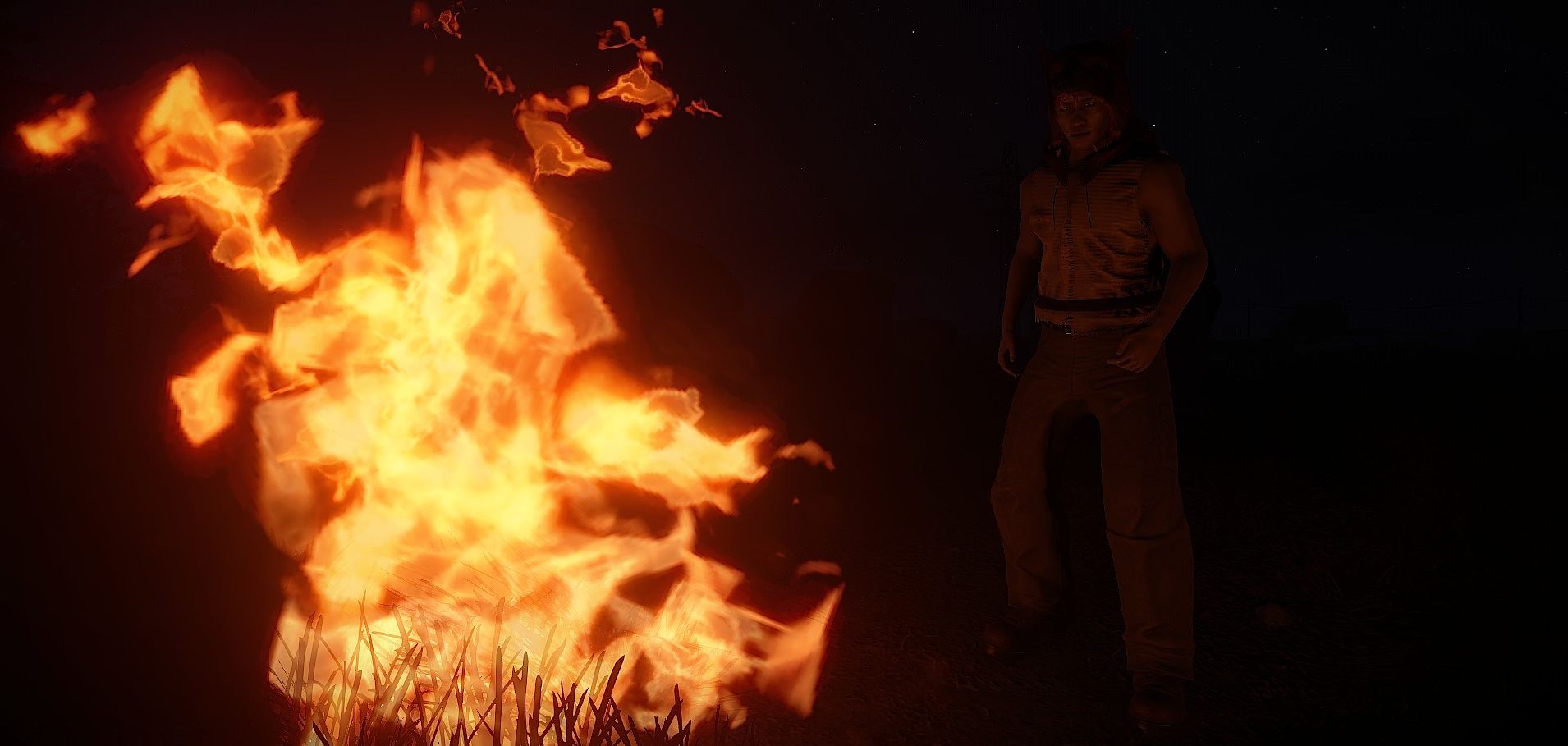 Here is one of the connected Speakers in question which requires 1 power to run and can be connected in a chain of up to 15.
How to Use Microphone Stand in Rust
For those who want their voices to be heard, the next two items should be interesting.
First of all, a Microphone Stand requires 1 power and needs to be connected to a speaker. You have to mount it to use it and the menu allows you to choose between low, normal, and high voice effects.
I was going to record that last bit of dialogue actually through the microphone stand, but it appears the speakers are obnoxiously loud for some reason.
How to Use Megaphone in Rust
The Megaphone Microphone can be used in possible kidnapping and ransom situations, or as a friendly warning from the outside to the inside before raiding someone.
We need to just press LMB to broadcast your voice whilst holding. And it apparently projects your voice just over double the normal distance.
How to Use Mobile Phone in Rust
Continuing with Mobile Phone.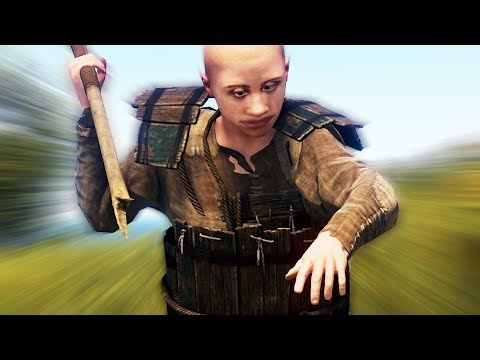 Just press LMB while holding to open the phone dialler. Apart from, that it is just like a normal phone, good for distracting people when you see them near a phone box, not pay 2 win at all.
We've got a recording, playbacks, microphones, internet radios, and mobile phones, so what comes next, what's the natural progression here? That's right, Disco!

Introducing 4 disco-themed items. The music light does the flashings, the music lasers do the lasers, the disco ball rotates and reflects, and the disco floor. Including dance floor all require 1 power each at the moment so are very energy efficient. You can give really nice lighting effects to disco floor items.
Apart from the disco ball, they all have settings for color, pattern, volume sensitivity, and speed. Disco balls are not included if you connect any of them to a boom box they will sync in time with the music. But there is an option to limit the flashing of the lights if you want to.
Other things to note are that there will apparently be 7 Steam achievements to go along with all of this.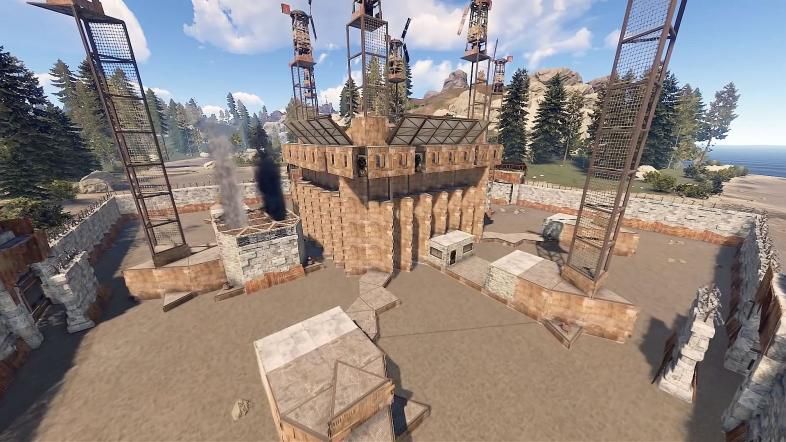 Craft Costs of Voice Props Items in Rust
ITEMS
CRAFT RESOURCES
Insert a cassette and play the recorded audio with [LMB], [RMB] to record new audio, and [R] to throw.

You only need 75 Metal Fragments to craft it.

A tape that you can record audio on using a Cassette Recorder. Stores up to 30s of audio.

You only need 100 Metal Fragments to craft it.



A tape that you can record audio on using a Cassette Recorder. Stores up to 10s of audio.

You only need 50 Metal Fragments to craft it.



A tape that you can record audio on using a Cassette Recorder. Stores up to 20s of audio.

You only need 75 Metal Fragments to craft it.



A megaphone that lets you broadcast your voice. [LMB] to activate your voice.

You only need 75 Metal Fragments and 50 Wood to craft it.



The Portable Boom Box can stream real-world radio stations, and you can only use it on your hands. Custom Streams have to be provided by the Server.
You only need 120 Metal Fragments to craft it.


A large speaker to play recorded cassette tapes which can also stream audio from the internet. Open the settings to change audio options.

You need 200 Wood, 100 Metal Fragments, and 20 Cloth to craft it.



A mobile phone that lets you place calls from anywhere. Truly cutting edge Cobalt technology. Use [LMB] to access the dialler.

You only need 125 Metal Fragments to craft it.



A powered microphone that lets you broadcast your voice. Press [R] to change voice mode between high and low pitch.

You only need 75 Metal Fragments to craft it.
With this paid DLC you can build a nightclub room in your fancy Rust base so you can find something to do at night in Rust.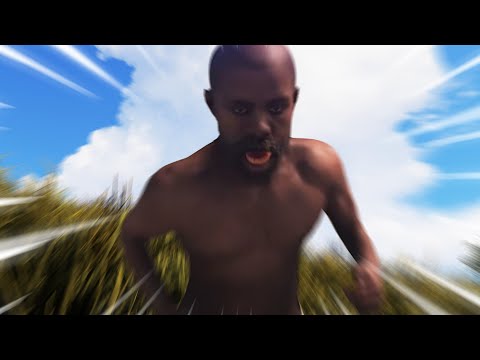 Be careful not to attract too much attention from zergs while doing this.
How to get rid of rust? How to remove rust from clothes? – Women's Issues
log in
Welcome! Log in to your account
Your username
Your password
Have you forgotten your password?
password recovery
Retrieve your password
Your email address
...
Rust is almost impossible to avoid. The interaction of metal with moist air entails its occurrence and distribution. It affects cars, various metal products, plumbing, garden tools, outdoor furniture. But if there is no appropriate drug at hand to combat this unpleasant phenomenon, then it is quite possible to get by with folk remedies.
Anti-rust products on plumbing fixtures
Bathtubs, toilet bowls, sinks and other sanitary wares are often decorated with rust stains. This is a consequence of the oxidation of metal pipes through which water enters.
When interacting with water, their surface will necessarily oxidize. The resulting rust must be removed in a timely manner.
Various anti-rust products are now available in specialized stores. They contain various acids, abrasives and detergent additives.
To get rid of rust on plumbing, you can also refer to folk recipes . In particular, it is advised to use hydrogen peroxide with a 10% solution of ammonia or heated vinegar with salt. Rusty stains on faience and enamel are affected by a mixture of hydrogen peroxide and ammonia in a ratio of 1/10.
Good results are obtained after applying a solution of soda (about 2 tablespoons per liter of hot water). Bathtubs, sinks, as well as faucets and valves can be treated with this solution. Rinsing the surface with clean water after treatment is mandatory.
How to remove rust from clothes?
Rust stains on fabric (clothing) can also add headaches to the hostess. Alas, there are no special rust removers on clothes - as a rule, in this case, a stain remover or bleach is used.
However, they do not always give the expected effect, and home remedies become more appropriate.
The most commonly used in this case is regular lemon juice. How to remove rust with lemon? Wet the rust stain liberally with lemon juice, run a hot iron over the area until the stain disappears completely (usually takes a minute), wash clothes in warm soapy water. If necessary, the procedure should be repeated. Citric acid can also be used by dissolving 1 tsp. in 50 g of warm water.
A simple home remedy for rust is ordinary toothpaste. Apply it generously on the stain, rub it in and leave for a couple of minutes. Wash the fabric in warm soapy water.
Another way to remove rust from clothing is to use acetic acid solution . Dilute 2 tbsp. 70% acid in a glass of water. Place the contaminated fabric in an acetic solution heated to 80 degrees until the stain disappears completely, and then rinse with warm water with a small amount of ammonia.
Finally, the last tip on how to remove rust from the fabric. Mix 40 g of potassium chloride and 8 g of tartaric acid, dilute the resulting mixture in a liter of water. Soak the stained cloth in the solution for a few minutes, rinse in warm water.
Be careful when using these products on delicate fabrics. If possible, it is better to pre-test them on a similar probe fabric.
Irina Ptukha especially for Women's Issues
Previous articleHow to get rid of feelings of envy?
Next articleHow to choose a fitness club?
YOU WILL BE INTERESTED IN THIS
YOU WILL BE INTERESTED IN THIS
...
Women's Issues. On the site you will find answers to the most relevant and interesting women's topics
SOCIAL NETWORKS
Å #61. You can drink rust with you
A learned goat lives in your bathroom,
You can be mistaken if you close your eyes.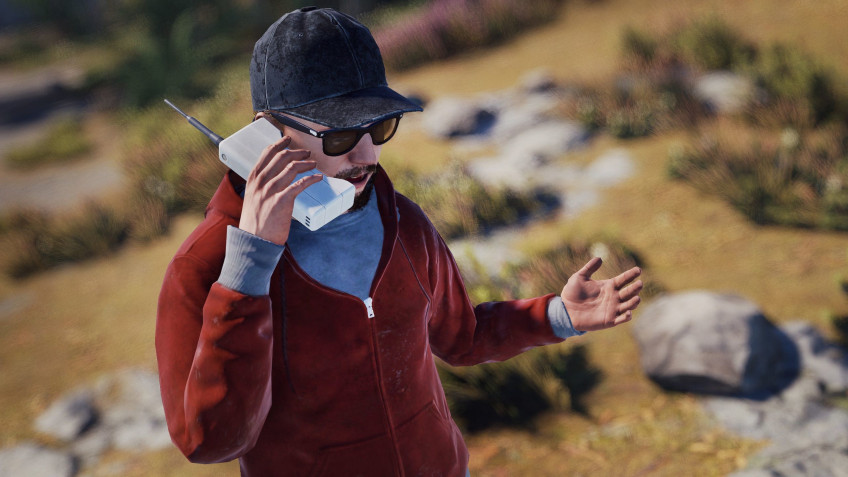 But you are much better:
You can drink rust with you.
Last time it was about the Sands of St. Petersburg - the historical district of the northern capital, after which Boris Grebenshchikov named the track and the whole album of 1994. Today we will talk about two other BG songs, one of which is also named after the St. Petersburg location. Yes, Utkina Zavod is part of the Narodny municipal district in the Nevsky district of St. Petersburg. Here is the mouth of the river with a beautiful bird name Duck.
Without going into details of the history of Utkina Zavod, we only note that brick factories have been operating here since the 18th century, and now Pravoberezhnaya CHPP, a reinforced concrete plant and a pier for unloading cargo ships are functioning.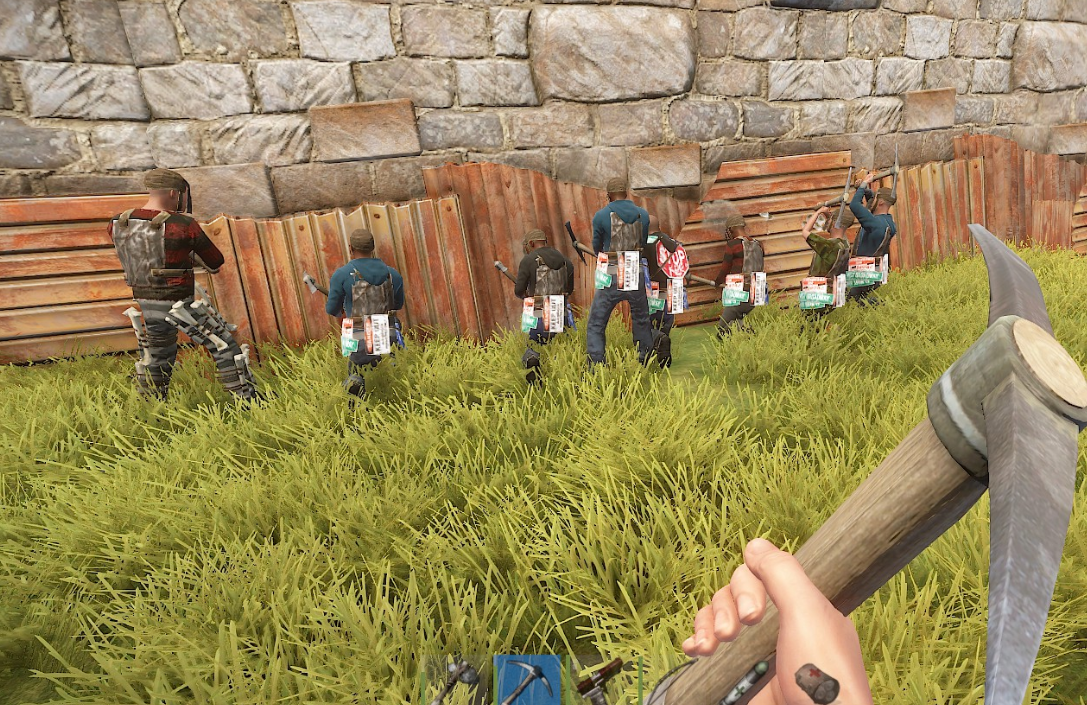 That is, the area is the most industrial, the dances of lyrical heroes here should look especially picturesque.
Another song that, in our opinion, is directly related to Duck Creek is Karma Diagnostics. They even follow each other on the disc "Songs of the Fisherman" (2003). And there is reason not only to assume their internal connection, but also to say that this is a love action movie in two parts. Judge for yourself: in both songs, the lyrical heroine is simply called "you". Both here and there she is shown as a wild little thing, doing strange and dangerous things. Finally, the main character constantly teaches the suffering author about Buddhist practices.
Take, for example, the line about pranayama from the Diagnostics of Karma. Of course, this is a BG joke, because you can't inhale it in principle: pranayama is not a powder, but a breathing practice. The concept is formed from two Sanskrit words: prana - breath, the spirit of life and pit - stop, control.
Thus, pranayama is a breath control technique for purifying the subtle body in yogic practices.
Grebenshchikov is often asked questions about India and yoga. In connection with pranayama, it would be appropriate to recall an interview that was taken from the musician during the celebration of his 50th birthday. Then BG spoke about the effectiveness of asanas - special breathing techniques:
"I smoked for 35 years. And it's been four months since I stopped. Without a single painful sensation. There was not a second of torment, I just decided enough was enough. And since then I have not had the slightest desire. These words were spoken shortly after the release in 2003 of "Songs of the Fisherman", which included the track "Duck Creek". It suggests that this lyrical heroine of the song inspired the author to give up a bad habit and take up breathing practice.
My heart stopped
The cardiologist said it was tobacco.
You must be a Buddhist: you are full of emptiness…
It will not be superfluous to remember that, according to Grebenshchikov himself, his wife Irina invited him to India for the first time.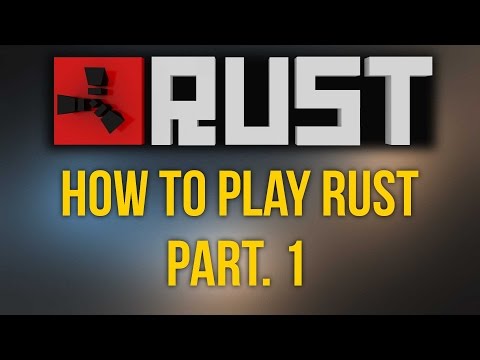 And at first, the musician had a rather difficult time getting used to the strict requirements in local communities: "I don't like being limited by discipline. I have to come to this discipline myself. At first, I didn't go to darshans, dressed differently, went to the wrong places, everything was wrong. They called me Rambo. And then nothing, I got used to it. In this regard, can Utkina Zavod be called Grebenshchikov's dedication to his wife?
Leaving this intimate question aside, let's return to the content of the songs and the personalities and concepts mentioned there. Fans of the Aquarium, of course, know about Castaneda and Ahura Mazda, Bin Laden needs no introduction. We mentioned about "sai ram" in the story about lamas of the Kagyu lineage. But separately it is worth dwelling on the magazine "The Way to Yourself". This is a real publication, which in the early 90s was the main mouthpiece of various teachings in the general mainstream of the New Age movement.
As an illustration, let's just list the titles of the July 1992 articles: Holistic Pulsing, Door to Another Dimension, Dolphin Love, Waterborn Angel.
In a word, the publishers of the magazine have seen a lot in their age rich in mental exercises. Grebenshchikov takes advantage of this fact, saying:
But, despite all the difficulties that the author of Duck Creek and Diagnostics of Karma had to face, the main character still strongly impresses Grebenshchikov. Even against the background of a learned goat living in a bath, it looks much more profitable:
But you are much better:
You can drink rust with you.
It remains to reveal the last secret to understand the power of mutual attraction of the main characters. Of course, rust can be taken literally. But the version that "Rust" is a harsh Petersburg cocktail looks more embedded in the overall puzzle.
Its ingredients are simple. Take an empty plastic bottle and fill it with a bottle of vodka. Add a can of condensed milk and 2 teaspoons of your favorite coffee. Depending on preferences for strength and consistency, add 300-500 ml of melt water and mix everything thoroughly until the components are completely interpenetrated.