How to lose weight by dancing kpop
Workout Routine: Easy K-Pop Choreos To Lose Weight
As summer is coming up, we are all starting to take care of our bodies. Stick with me to know my one and only workout secret: KPOP CHOREOS! 
How great would it be to have their bodies? I would kill to have Hyorin's amazing figure!
So, a little background on me and my workout routine. When I was 14, I went on a crazy diet and managed to loose 11kg (I gained it back, but that's another story.) As a dancer, dancing was the perfect calorie burner, as it was a hobby and an exercise at the same time; so the only workout I would do was kpop choreos! So yeah, they do work! 
After becoming a K-pop fan, learning the choreos has been a natural thing to do. I've been a kpop fan since 2011, and since then I have learnt more than 150 choreographies! 
WOW! I just counted the downloaded videos that I dance in front of, and there are more than 150.....Never realised how many i've learnt :P 
I will give you guys a list of EASY PEASY choreos that you can easily learn, and are sure to make you break a sweat :D
TIP: Find mirrored versions of the dance practices in order to easily learn it :D If you can't find a mirrored version,  you can easily mirror it yourself using any video editor program.
Wonder Girls-Like This
Perfect workout, especially for your inner thighs! Fun and easy :D
Sistar-Loving You
Another great leg workout. For an extra UMPH, do it with heels (if you can :P)
Sistar-Touch My Body
Very fun and lighthearted. Sistar's dances are all great to easily burn calories, and this one isn't an exception. (TIP: Make sure no one sees you doing this choreo, people will look at you weirdly.
.....AHAHA)
Sistar19-Ma Boy
Same. Sistar choreographies are easy, fun and help you loose weight. Plus, just looking at their bodies  is a huge motivation.
Secret-Madonna
I love this dance, it's a classic on my workout routine. Perfect to create that S-line figure that Secret is known for.
Secret-Love Is Move
Filled with tiny jumps that are a huge boost on your workout routine! 
Hyuna-Bubble Pop
Do this dance properly and you will be sweating after it! If you watch the dance practice, you can see how tired Hyuna is at the end of it. Super simple as well, just jump around like you're partying. 
Hyuna-Red
Work them legs with the help of those sexy squats! 
Crayon Pop-Bar Bar Bar
This is a legit workout, i'm pretty sure the dance was inspired on some kind of cardio routine. Learnt it in 10 minutes (no exaggeration), super super easy.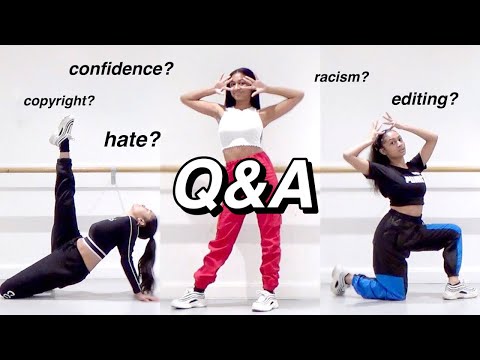 Psy-Gangnam Style
The viral horse dance! YES! 
Exid-Up&Down
Another dance that went viral (in Korea) which will help you burn off those chocolates and ice creams. Might look weird, so again, do when you're by yourself :P
T-ara-Lovey Dovey
Everyday i'm shufflin'
Orange Caramel-My Copycat
A serious favourite at the moment. I'm always breathing heavily after I finish this dance. The chorus really kills you!
Girls' Day-Female President
This one isn't very tiring, but it will help you warm up and shake that fat off!
BONUS: The following choreographies will REALLY kill you and burn off that muffin top! These are a little harder, but aren't mission impossible either! Invest the time you need to learn them, it will really payoff once you do them regularly!
Amazing Fat Burning Choreos:
SNSD-Into The New World
Amazing. Reminds me of an energetic cheerleading routine.
SNSD-I Got A Boy
Let Me Introduce Myself~ Herrreee comes a good workout! DARA HAE!
Kara-Step
Couldn't find a practice with the original members, but these beautiful ladies performed the dance amazingly.
F(X)-Nu ABO
Another great calorie killer, make sure you don't go lazy on it! You have to do it properly like you're performing on stage :P
Miss A-Breathe
SO TIRING! Those squats and jumps will definitely kill all your fat. Do it like Min does, and you will be laying flat on the floor when you finish. 
So yeah, that wraps up my list! I used to do (i'm being lazy these days) at least 45 minutes everyday, but of course you should shape the workout according to what you think works for you. With the exception of Psy, all these dances are from female groups because they tend to be easier, but if you would like to see my favourite male group dances, i'll be more than glad to do it!
Good luck guys!! Oh, what do you think you Kpop Dance Covers? Would you guys like too see them? Please let me know!
Credit goes to all the rightful owners of the images and videos.
Easy K-pop Dances to Lose Weight – Dance Ivy
We all know the numerous health benefits from exercising such as improving our health and appearance, however, most of us would opt to procrastinate as the idea of getting up early for a run seems daunting.
But who says exercising has to be limited to hitting the gym or going for a run? It can branch out to all sorts of activities such as swimming or even dancing! If you are a K-pop fan who dreads exercise, these 10 k-pop dances are your ticket to achieving your dream body.
If you just wish to listen to all 10 to start your workout, just play from the below video playlist.
If not, read on for the list of 10 easy K-pop dances that will help you lose weight!
Sadly, most of the videos are now restricted to Youtube only. We created the below playlist of the 10 videos for you to binge watch at Youtube easily as it will autoplay automatically when one ends.
https://www.youtube.com/watch?v=hKUJmA9O6iA&list=PLSZainjsexQ3fILpCx9Ne5dHSqaf-AlXd
BLACKPINK as if it's your last
https://www.youtube.com/watch?v=hKUJmA9O6iA
BLACKPINK's "As if it's your last is an upbeat and light-hearted song that has numerous lower-body steps that target mostly the waist and thighs.
This song has a relatively simple choreography with a good mix of both arm and lower body movements along with relatively light steps to make the dance have a seemingly better flow.
Itzy Icy
Get your whole body moving with Itzy's ICY and you'll see yourself not only getting fitter but dancing like a pro! ICY is a peppy, high energy song with a ton of memorable moments for easy muscle memory. 
It's a full-body workout that leaves none of your muscle groups out, you get a chance to work your thighs, abs, and arms! While this song has minimal jumping, the chorus will work your whole body giving you a good workout!
MomoLand BAAM
https://www.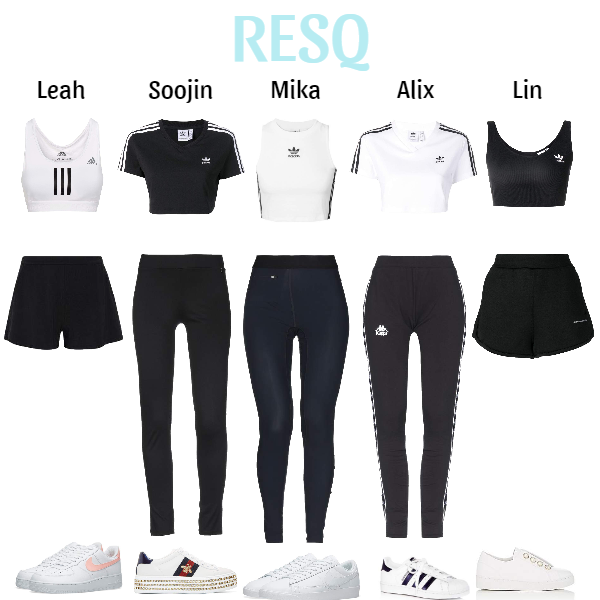 youtube.com/watch?v=r6q3SkBIdTI
If you're looking to work your lower abdominal muscles, look no further. Momoland's hit song: BAAM is what the doctor ordered! It's another peppy high energy song that will keep you on your feet at all times. The choreography has numerous leg movements and works not only your abdominal muscles but your thighs as well with the chorus's leg shuffle and hip lifts.
While there aren't too many tedious steps to remember, do take note to stretch before dancing as your lower back may hurt!
Everglow Dun Dun  
If you're looking for something to make you sweat more, Everglow's Dun Dun is here to give you a challenge. The song is bold and has a memorable chorus and choreography, it also works the whole body, resembling a cardio workout.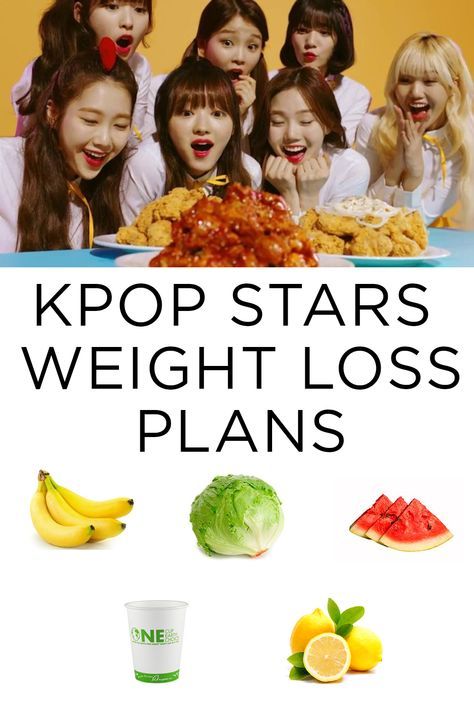 You will need to put in a lot of energy and work your core for the body roll in the chorus, which also acts as a great way for working your abdominal muscles. All in all, this song not only makes you look good, but you can also have fun along the way learning the choreography.
Gidle Uh Oh
Gidle's Uh Oh is a Hip Hop based song that works every section of your abdominal muscles. It's another song that requires high energy as there are several parts of the song that includes jumping and requires you to work your whole body.
While this song isn't too fast-paced, there are memorable parts that make it easier for you to learn the choreography. It also has some leg movements that require a bit of stamina for jumping and squatting, giving you the ultimate workout.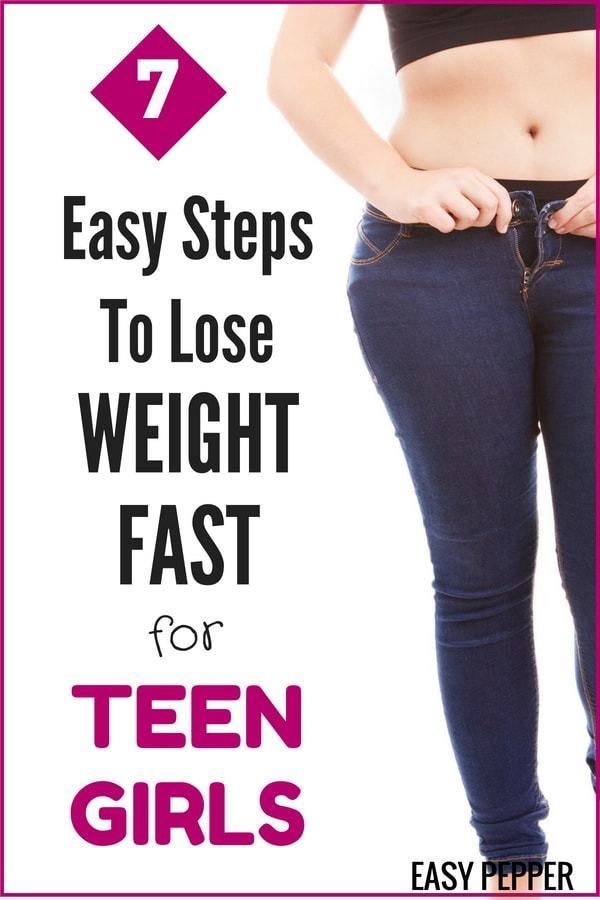 BTS Mic Drop
https://www.youtube.com/watch?v=eRkpkveBWyo
I'm sure you've heard of this well-known track before. BTS Mic Drop is a Hip Hop based track that will work your arms and core. You'll need all your energy to execute the moves while managing your arm and leg coordination. The choreography for the chorus requires you to use every part of your body, arms? Check. Legs? Check. Abdominal muscles? Check.
Other than that, BTS Mic Drop is a lively song to dance to and can be used as a great workout with friends as well!
TWICE Cheer Up
https://www.youtube.com/watch?v=7T4wxA2BGTo
Cheer Up by Twice has a cute and cheerful melody that is great for a warm-up. Unlike the other songs on the list, this track is light-hearted and doesn't require you to exert all your strength and go into overdrive. There is minimal jumping and is good to stretch your waist while you're at it, the choreography itself is easy and you'll find yourself happily bouncing to this tune while getting some light exercise.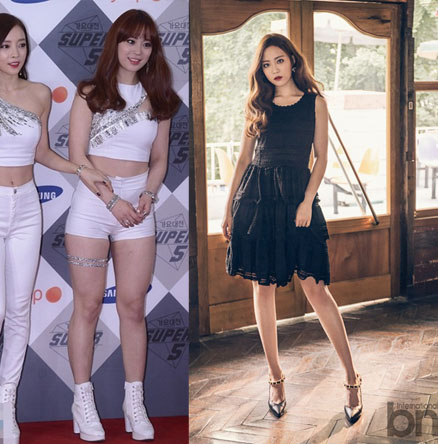 Baekhyun Candy
My personal favorite on this list is Baekhyun's latest track Candy. The choreography is as sweet as the title itself and is a great option if you're looking to work out with a friend or partner. Candy doesn't have many complex leg movements, but it's a song that has body rolling which will require you to work your core to execute it.
Even if you're not looking to lose weight, Candy is a great track to just dance and have a great time with your friends or yourself!
SNSD I Got A Boy
An oldie but goodie, SNSD's I got a boy is a lively high energy song that can give you a good workout.
A classic track that's great with beginners, I got a boy has relatively easy choreography that features mesmerizing moves that promise to flex your abdominal muscles, especially your upper abs. Not only is this song catchy, but it also has a chorus that will have you singing it for days.
Big Bang Bang Bang Bang
https://www.youtube.com/watch?v=uxqjsXjSKPk
And this is where I nearly threw in my towel, I'm at my limit when trying to dance to Big Bang's Bang Bang Bang. Like many of Big Bang's songs, Bang Bang Bang is a techno song that provides your legs a challenge. Prepare to end your workout with a "bang" with this song and get ready to work your legs to high heavens with numerous quick stomping movements. Be sure to give it your all and hit every move for maximum impact as well!
5 Easy K-Pop Dances to Incorporate into Your Weight Loss Workout Program
Want to shed a few pounds before summer arrives? These five easy k-pop dances are great for working out.
The choreography presented in the list is one of the most technical and easy to learn.
See also: "Yumi's Cells 2" Kim Go Eun and Jin Young's cute looks in the new poster
BLACKPINK - "As If It's Your Last"
Hit BLACKPINK "As If It's Your Last" is not only catchy and upbeat, but also perfect for training. The choreography includes movements that can help shape the waist and hips. The dance is relatively simple and contains movements of the arms and lower body.
TWICE - "CHEER UP"
"CHEER UP" is considered a "representative" song TWICE and her choreography is good to make you sweat a lot.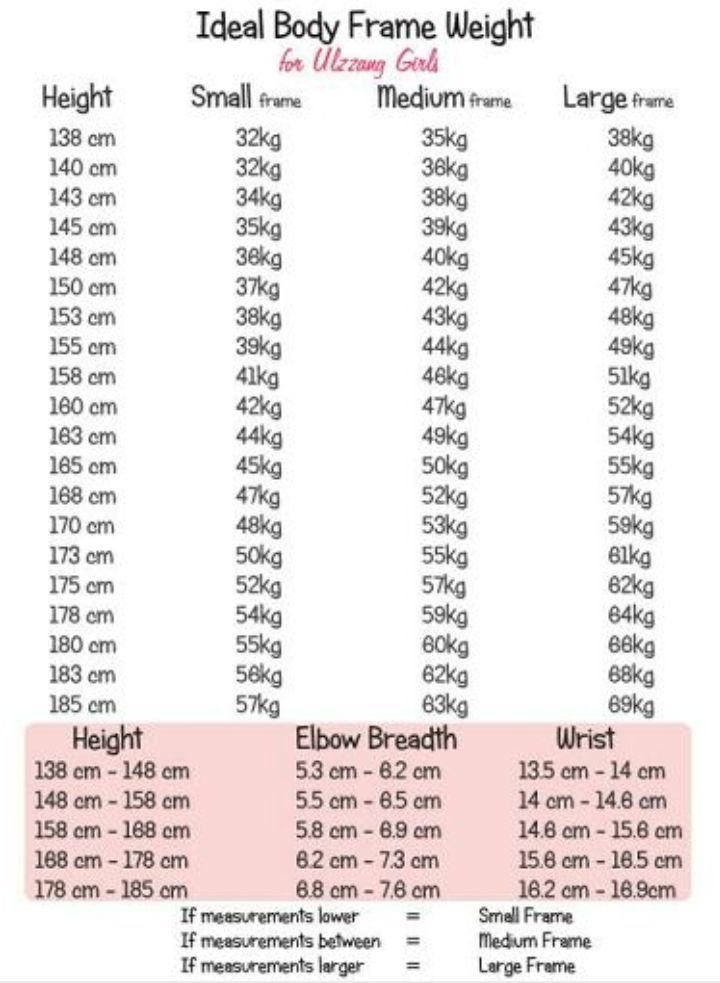 This sweet and cheerful melody makes you want to move. The dance contains jumping and can help stretch your lower back. This easy dance is the perfect pre-workout warm-up.
BIGBANG - "BANG BANG BANG"
This song is a must for K-pop dance practice. The song BIGBANG "BANG BANG BANG" will help you lose weight in no time. While the song's chorus is quite simple, the rest of the song is a bit technical and "challenging" to the feet. The choreography includes jumping and stomping steps and should be done with as much strength and dedication as possible.
MOMOLAND - "BBoom BBoom"
Viral dance MOMOLAND "BBoom BBoom" is another song from a girl group to sweat to.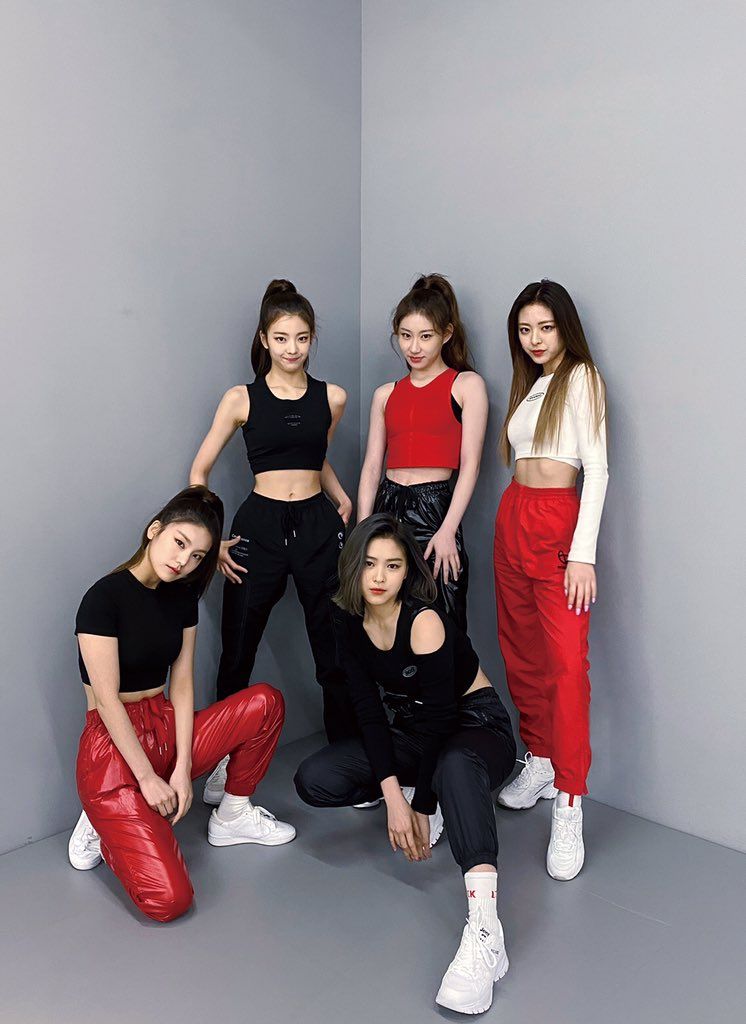 The song is easy to learn, but that doesn't mean it won't be tiring. The post-chorus section contains a lot of jumping and arm movements that can quickly get you out of breath. This choreography is ideal for those who want to lose weight in their legs and hips.
EVERGLOW - "DUN DUN"
"DUN DUN" EVERGLOW is one of today's most loved songs thanks to its catchy chorus and choreography. The dance for "DUN DUN" works the entire body and is a great replacement for traditional cardio training. In addition, due to somersaults in the chorus, you can work out the abdominal muscles.
Anjali © YesAsia.ru
SOURCEkpopboo.com
Most important and interesting:
Telegram Vkontakte
Feedback
LET'S IMPROVE THE SITE TOGETHER!
Suggestions, comments to improve the site
GOODS FROM KOREA
How to easily and safely buy something from Korea
Mutual respect for personality, interests and opinions
new rules in the comments
and without politics and hot national topics!
Is it possible to lose weight with the help of dancing - an excellent means for losing weight
Contents
Getting rid of extra pounds is one of the tasks that many girls set themselves when they enroll in a dance studio, while most of us associate weight loss with grueling workouts in the gym, rather than with exciting activities on the floor.
So can you lose weight with dancing? Let's jump ahead and answer right away: yes, but only with an integrated approach and the support of a qualified trainer-teacher. You can easily find a real professional who will help both with motivation and with the tactics of burning excess in our club.
How to lose weight by dancing
There is no secret here: our body gets rid of stored fat stores when it expends more energy than it consumes. Therefore, we can do this in two ways: increase the load or create an energy deficit (that is, reduce the number of calories consumed). And if you do both, it's a combo! The body itself will not notice how it begins to lose excess. At the same time, dancing as an effective physical activity and a method of losing weight is best suited: here is the music that cheers you up and makes your heart beat faster, and your favorite hobby, and the motivation to be more successful in your dance group. Yes, the mere fact that, having signed up for a dance, you have to leave the house once again to come to class, it will help to burn calories.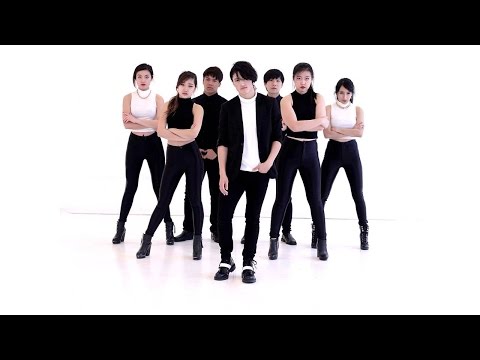 Sign up for a trial lesson
How it works
Here's what will happen in your body while you move on the floor: first of all, metabolism is activated. The body will burn calories intensely for several hours after a workout. During this period, it is advisable to drink more fluids, but do not take heavy meals, so as not to interfere with the "magic" process of losing weight. With regular dancing, the lymphatic system normalizes its work, and this is getting rid of all kinds of edema and the ill-fated cellulite. The result will not be long in coming: the skin will tighten, the muscles will tone up, and the silhouette will become clearer and, of course, more feminine. In addition, dancing is a great exercise for the heart, and if you used to suffer from shortness of breath, it will pass soon after regular training.
Here are some more pleasant "bonuses" from dancing:
You lose weight in a pleasant company, supporting each other and not being left alone with your "extra" kilograms;
Many dance exercises work those muscles that are difficult to "touch" even in the gym;
In any case, you get a strengthened muscular corset, which means an even posture, a toned stomach and tight hips;
Unlike many other sports, there are practically no contraindications for dancing, and even if you have health problems, you can choose the right direction;
Dancing is the optimal combination of cardio and strength training, which is considered the most suitable for the fat burning process, and due to the alternation of periods of tension and relaxation, your workouts will come closer to the intervals that are now so popular in gyms.
In addition, if you came to a special studio, it means that you are not indifferent to classes, and these are increased chances that you will not give up training and losing weight halfway, but continue to dance even when the desired result is achieved.
Experts even identify five areas that are the best helpers for those who want to lose weight:
Strip plastic and pole-dance include both power and aerobic loads, as well as stretching and acrobatics. Naturally, all this forces the body to train in an enhanced mode. Weight loss guaranteed! It should be borne in mind that classes in this direction do not begin at all with an approach to the pole, but with the development of basic exercises that strengthen the muscles of the whole body. They say that even those parts of the body that I had not suspected before begin to work.
Reggaeton is a direction that requires good physical preparation and a trained body. Energetic dance replaces full-fledged cardio. Plus - increased load on the legs, hips and buttocks.
Belly dance. Great for those who want to tighten the muscles of the body and see the long-awaited press. In "shaking" the whole body is strengthened, and calories are burned due to energetic movements. In addition, belly dancing is believed to work the thighs and buttocks, toning them without boring squats and lunges. Worth a try!
Irish step is one of the top leaders for weight loss, perhaps unexpectedly, but quite justifiably: it is believed that such activities completely replace jogging in the park. The upper body in the Irish step is almost not involved, but the legs work out to the fullest.
Flamenco - provides the body with a uniform load. This direction trains all major muscle groups, toning them and correcting the feminine silhouette. Flamenco is a very energetic dance that will not let you get bored during class. And it is also very useful for the spine and, as a result, a beautiful posture.
All Latin dances and modern jazz also got into the top ideal for weight loss dance styles.
Do not expect from dancing that you will start to lose weight in some specific places. Belly dancing, for example, will not make you press "cubes", leaving your arms and legs as they were. Weight loss is a complex process, and the fat layer is burned throughout the body, and in problem areas - the slowest. But certain dance directions will be able to increase the physical load on specific parts of the body, where beautiful muscles will subsequently appear instead of "burnt" fat. Is this not a sporty fit figure?
How to speed up the process
Losing weight is not a quick process, but the first results can be seen after a few dance lessons. When you need to lose more than a couple of kilograms, you should think about proper nutrition, without which no fat burning is possible. The scheme is simple: we increase the load on the body and at the same time create a small calorie deficit. When the body realizes that it needs more energy, it will take it not from incoming food, but from its own reserves.