How to grind on me dance tutorial
How To Grind Dance for Guys & Girls [with 2020 video updates!]
Written by Richard Cummings  (author of Obvious Conclusions)  |  Date Updated: February 26, 2020
How To Grind Dance
This page is all about How To Grind Dance. Here, you'll find updated 2020 videos on how to grind and you'll finally be able to learn to grind dance if you're not there already.
What is grinding dance? It's the hottest form of dance that your parents and grandparents never did! Grinding is suggestive, it's provocative, it's fun and many older people do not want you to know how to grind dance.
But, you need to learn to grind dance if you want to be able to get a little freaky on the dance floor (sometimes people call it freak dance or freaking). If you're a beginner and want to know how to grind with a guy, or how to grind with a girl, this is the page for you.
Grinding is so HOT that they have tried to ban it at many high school dances.
But, you cannot stop the heat. Learn how to grind dance with the many videos presented below!
How To Grind Dance Videos
Below, you will find all of the best Internet videos on How To Grind Dance for beginners and advanced dancers alike. Simply click the play button in the videos to begin. Enjoy the shows!
How to Grind at the Club
When you want to get your freak on at the club, there is no better place to begin than with this instructional grinding video.
How to Grind | Sexy Dance Moves You Can Use At The Club
Want to be sexy at the club? Well, look no further as LaShonna & Victor show you how to grind (and make it sexy) at the club.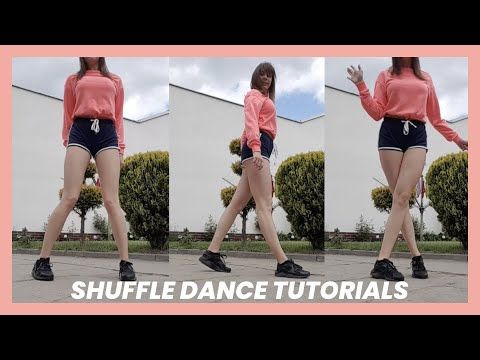 Learn How to Grind – Club Dance (Men's Edition)
Most men are beginners and somewhat clueless when it comes to grinding on the dance floor. However, you'll learn some secrets in this video that will have you grinding with the best of them!
How to Grind Hip Hop Style
Grinding is often considered an integral part of hip-hop dancing and, in this video, you'll learn how to grind hip-hop style and, more importantly, how to follow the girls lead on the floor.
How to Slow Grind — The Best Grinding of All
When grind dancing slows down, it becomes even more sexy.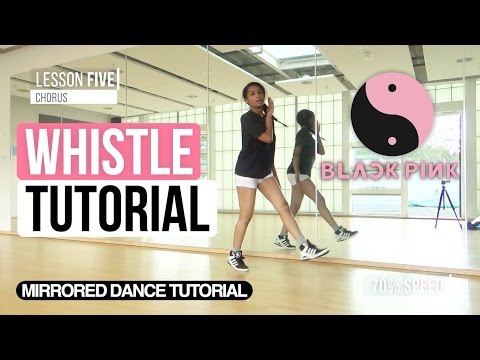 When that slow grind comes on, will you be ready? You will if you watch this entire video!
More Slow Sexy Grinding Lessons
The slow grind must be mastered if you want to be noticed on the dance floor. Check out this second how to slow grind video to be sure you have it mastered.
Songs To Grind To
When you're learning the moves, you have got to have the right grooves. So, what are the best songs to grind to? We have compiled a list below of 10 songs to grind to. All of these are available in MP3. Click any of the songs to hear a sampling of these best songs to grind to.
Hot In Herre: Nelly
Yeah!: Usher feat. Lil' Jon & Ludacris
My Humps: The Black Eyed Peas
Don't Cha: The Pussycat Dolls
Wait (The Whisper Song): Ying Yang Twins
Back That Up [feat. Lil Wayne & Mannie Fresh]: Juvenile
Stand Up [feat. Shawnna]: Ludacris
Shake Ya Tailfeather[feat. Nelly & P. Diddy]: Murphy Lee
What's Your Fantasy (Featuring Shawna) [feat. Shawnna]: Ludacris
Get Low: Ying Yang Twins & Lil Jon & The East Side Boyz
Want even more songs to grind to? Check out MTVs 69 songs you tried to grind to at school dances, BuzzFeed's 34 Songs That Make People Uncontrollably Grind, or Spotify's Grinding Playlist.
Interesting Reading On Grind Dancing
The language of grinding: Grinding is more than a dance; it's a gendered and sexualized form of communication.
Evolution of dance from dirty waltzing to grinding: Read about the origins of dirty dancing in the article.
Petition to Stop the Hump & Grind: This is a petition to stop the bump and grind. What do you think? Should the grind be stopped. You can visit this page and let them know what you think.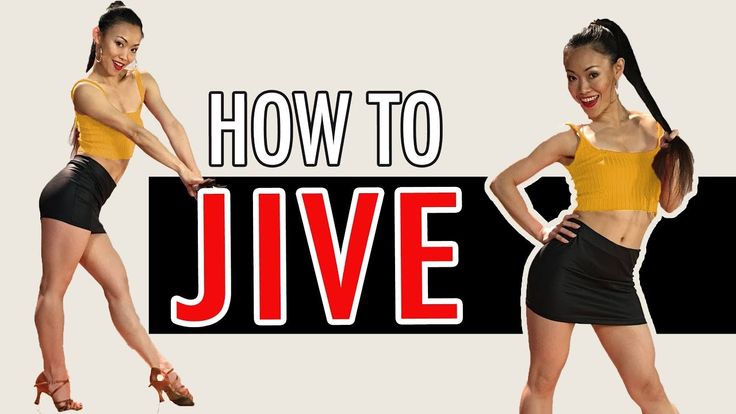 How To Grind Dance: Summary
We hope that you have enjoyed this page on How To Grind Dance. We created this page for those who want to learn to grind dance and those interested in grind dancing in general.
If you would like to suggest any videos on how to grind dance, please do so in the comments below.
Thanks for stopping by. Now, go out there and get your freak on! Then, you may just want to learn How To Be Scene!
Richard Cummings
Author at Obvious Conclusions
Richard Cummings is a writer, traveler, and web content developer. He creates fun, informative how to articles for this site and exercises his creative writing prerogative at ARichIdea.com.
Get your copy of his latest book entitled Obvious Conclusions, stories of a Midwestern emigrant influenced and corrupted by many years living in San Francisco and abroad. It just received its first outstanding review ".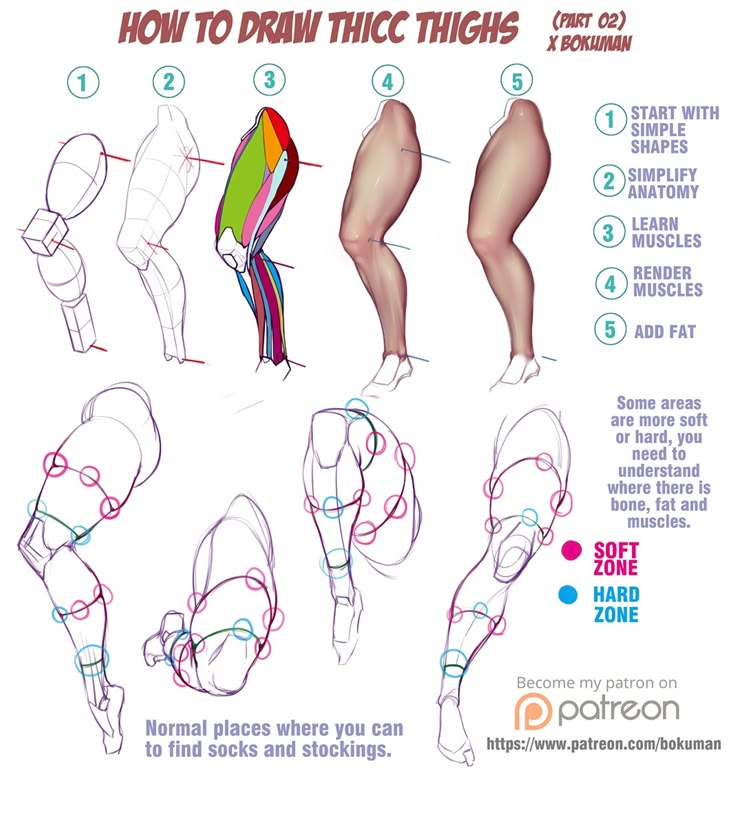 out.
Power, facials, energy – everything .You probably can name a few dancers who "go awff." You're blown away by them every time they perform.
Well, we're here to tell you that YOU can train to dance bigger, stronger, and more full-out, too! Follow these 9 tips to take your energy from 0 to 100!
Strengthen up!
You don't necessarily have to get HUGE in order to dance huge.
Size is not a determining factor in how powerfully you can execute. (I mean, have you seen Sorah dance?!)
What is necessary is strength.
Work out to give yourself more power and control when you dance. #Gainz, breh.
You don't dance big by being big. You dance big by being strong.
So lift some weights, do some push-ups, hold some planks, and build your strength!
Stretch it out
You can dance bigger by filling out each movement completely.
This means using your body's full range of motion.
Make this easier by stretching regularly.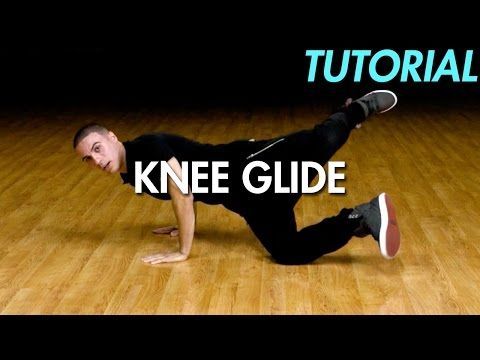 It's best to warm up your body with some cardio before you dance, then do a longer stretching routine afterwards.
Being more flexible will set start and end points of your movements further apart, making your movements larger.
See Related Video: Stretching For Dancers | Dancers IRL | STEEZY Original
Practice like you're performing
"Under pressure, you don't rise to the occasion, you sink to the level of your training. That's why we train so hard."
– U.S. Navy
What the U.S. Navy is saying is – practice like you're performing.
Once you get on stage (or even in groups) there is no magic dance God that takes over, making you kill the piece...
If you've been half-@$$ing it the whole time while learning.
So when you mark a piece, still maintain the execution that you want.
The only reason you're not giving full power would be to pay more attention to something else, like watching the choreographer, listening to the music, or looking around to set formations.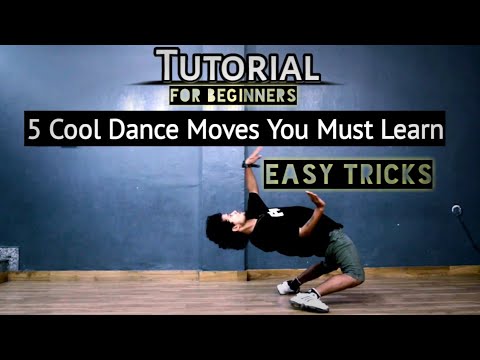 But if you're doing a run-through of the piece, take advantage of each chance you have to do it exactly how you want it to look.
Use your core!
It may surprise you, but movement starts from your core.
Even if it's your arm or neck – it all comes from the tumtumz.
For example, when you're reaching with your arm, you can extend that reach by reaching from the shoulder.
And you can extend that reach by shifting your torso toward the direction of the reach.
So if you want to dance bigger and more powerfully without looking sloppy, tighten your core!
Not only will it make your movements bigger, but they will also be more strong because the base of your movement is so firmly rooted.
See Related Article: How To Execute Choreography Better By Using Your Body
Don't flick da wrists
Even if you are dancing super big and strong, the effect can get lost by something really really small.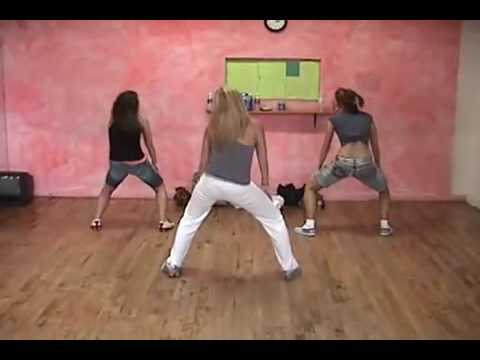 .. like limp wrists.
This is a habit that a lot of dancers have. Their arms make clean pictures… then it breaks right at the wrists! Ughh.
To combat this, channel your energy allll way through your fingertips!
This will ensure that your strength is being distributed in your whole arm without interruption.
And this will make your movements look bigger and more complete.
Focus on focus
Your head and eyes are a part of the picture you're making with your body, too! Really important parts!
Not only can it look awkward if you're constantly looking down or at the mirror, but it will also cut off your projection.
And dancing BIG is all about projecting UP AND OUT.
Lift your chin up – especially if you're performing for a bigger audience.
And if the movements in a piece call for you to look a certain direction, commit to it!
This doesn't mean "look with your eyeballs." It means "look with your whole face."
It will make the move looks more natural, and it will help guide whoever's watching.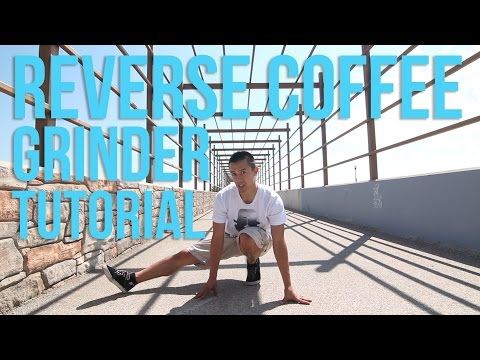 The audience looks at what you look at.
If you're reaching to the right and looking right at your arm, their focus will follow yours instead of watching you from straight ahead and noticing a single arm sticking out.
Wear loose-fitting clothes
Although it has been consistently over 80 degrees in Los Angeles, you'll never see me dancing in a tank top.
I prefer to dance in loose-fitting long sleeves.
It's not because I enjoy sweating, but because it really does help create the illusion of bigger movement.
Our fashion trends have evolved over the years. We went from Wal-Mart sweats and giant cut-out tees to compression pants, leggings, and sports bras.
And there's nothing wrong with that!
But it still feels so good to just put on a huge sweater or baggy sweats and go HAM with all that extra fabric to add extra effect. HIP HOP.
Remember your dead limbs
When you're dancing, your entire body is dancing. What does that mean?
Even if you're isolating one body part and the rest of your body is stationary, that doesn't mean you just forget about it your "unmoving" parts of your body.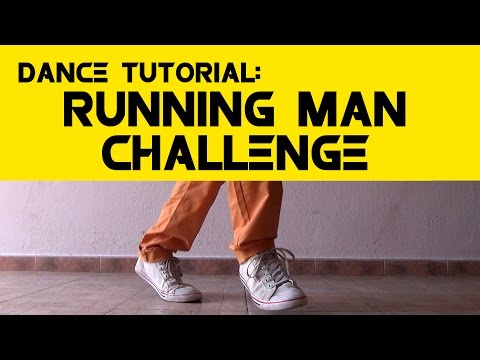 For example, for a "right arm iso" move, I find myself putting all my strength into my right arm, while my left arm just flippity flops all over the darn place.
Dead and floppy limbs can distract people from what you actually want them to see.
Instead of paying attention to select body parts, create a whole picture with your whole body – including the "dead" parts of it!
This will make your movements look bigger and be more impactful!
Commit to your moves
Committing to your movements makes a huge difference in your performance. It makes everything more purposeful, effective, and entertaining.
But commitment is hard without confidence. Killin' a piece first requires for you to believe that you can!
See Related Article: How To Dance With More Confidence
Put on your game face, crack your knuckles, give yourself a pep talk, and KILL IT!
We hope this helped you get an edge on your full-out training grind! We can't wait to see you go awff in the next class.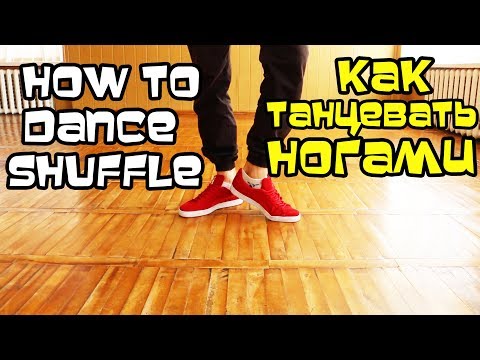 90,000 Dancing Dancing Dancing Dancing School for Children and Adults in Nizhny Novgorod
Modern dances
Latin American dancing
Ball dancing
Classical choreography
Pro-am
Wedding dance
Mom + I
Club Latin
Stretching
Acrobatic rock and roll
Absolutely any dance is like a small model of life, which is contained in a few minutes, with its own emotions and experiences. nine0023
Our professional dance school in Nizhny Novgorod, Dynamo NN, invites you to enroll in dance classes as it is the ideal place for dance lessons. The life of people who are engaged in dancing is always rich and vibrant. If you are thinking about how to diversify your daily life by bringing new bright colors into it, we invite you to our dance studio! Do not think about the lack of free time: if you do not move much, then you definitely need to do physical exercises.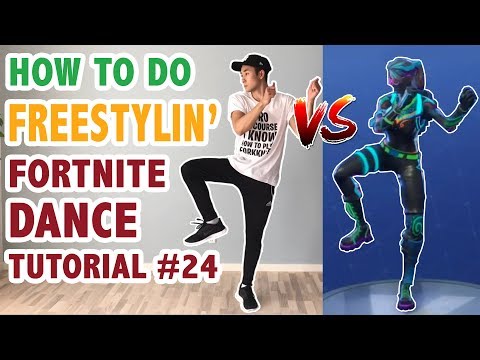 You can do this with us, having fun and in a pleasant company of people who lead a healthy lifestyle. You can tell yourself that you don't need a dance studio at all, since you can make rhythmic movements to music at home. But you must understand that without the professional intervention of an experienced teacher, it is unlikely that you will be able to achieve good results. nine0023
Advantages of our dance school
All classes take place in exceptionally modern and equipped dance halls. Lessons in our dance school provide another important advantage - this is body shaping. During the course you will be constantly on the move, aerobic exercise has a positive effect on the body - fats are burned, blood circulation is enhanced. You can significantly improve your health. Note that our classes relieve fatigue. We can visit both adults and children. It doesn't matter how old you are: you can come to our school and start studying right away. But you can only do this if you get rid of self-doubt.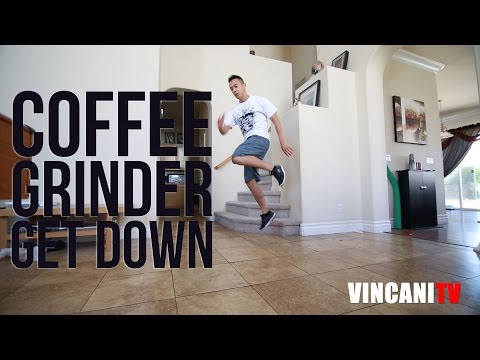 nine0023
Dance school training
Dance training with us includes not that empty mechanical memorization of movements, but their deep understanding. To create the atmosphere of the dance itself is what is really important to us. Over time, you will begin to master this or that style, you will begin to feel the direction. Our modern dance school in Nizhny Novgorod is visited by really talented choreographers. Always friendly and welcoming atmosphere, great sound, interesting presentation. Our dance studio will not let you relax. It will take a lot of effort, but the end result is worth it! We have created all the necessary comfortable conditions for classes - large halls with mirrors, a high-quality audio system, air conditioning, reasonable prices and discounts, classes will cost inexpensively. nine0023
OUR HAPPY CLIENTS
MELSHEKHIN Dmitry Valerievich
Director, head coach
Hamaza Guzel Faritovna
Deputy Director
Shevchuk Lilia Matveevna
Ivanova Viktorovna
Senior Coach
I have its own, brings daily joy and pleasure! I was lucky, in my case - it's dancing! It's great when there is a place where you can easily practice surrounded by people! The dance studio for adults and children "Dynamo-NN" is just such a place.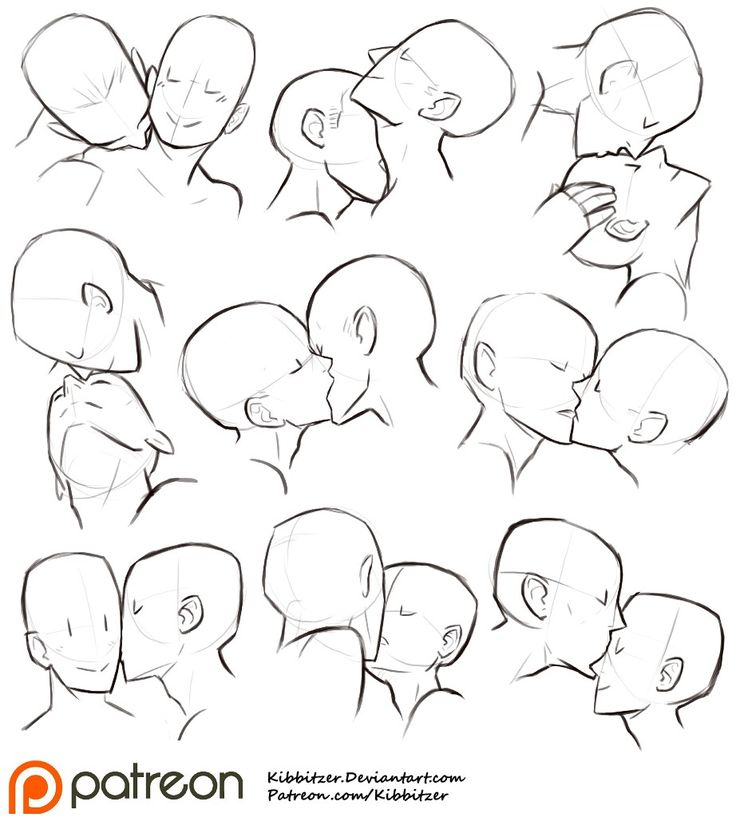 Friendly atmosphere, large spacious dance hall, choreography hall. Special thanks to the Latina (Pro-Am) group. I am sure that the Pro-Am tournament will also take place. nine0023
I really liked the Dynamo-NN dance school) Here I found many new friends for myself) Kind and very funny teachers!
I express my admiration for the professionalism and express my special gratitude to my teacher Dmitry. The school has excellent conditions for training!
The most excellent school for setting dance skills, very friendly staff. All teachers are professionals, some world class. One has only to come here once and you can stay forever) Thank you! nine0023
December 24 New Year's concert-report at Dynamo-NN
Find out more
Back Further
Valeria Babayan's author's course "Hip-hop for children"
The course is suitable if…
The child is interested in dancing, watching videos, trying to learn the movements himself
You see creative abilities in a child and want to develop them comprehensively
You are worried that the child spends a lot of time on gadgets and moves little nine0023
Thinking about the useful activity of the child without serious sports and hard coaches
Do you want to strengthen and improve your child's posture, develop coordination and smooth movements
Are you looking for a development tool that does not require a long drive to the studio?
Do you want to minimize social contacts during the spread of viral infections without compromising the development of the child?
You are not able to take your child to dances offline because of work or location nine0023
Course author
Valeria Babayan
About the course
What does training consist of?
10 video lessons lasting from 23 to 33 minutes. From lessons 1 to 8 we learn basic steps and tricks of a cool dance. In lessons 9 and 10 we learn a ready-made combination.
Lesson 1.
Let's learn the initial movements that will help you move to the musical rhythm at any time. We repeat the learned movements with a small combination to the music. nine0023
Lesson 2
Connect steps. We complicate the skill with inclinations and body movements together with steps. We consolidate the learned movements to the music.
Lesson 3
Lera, together with assistants Alina and Marusya, will show you how to rock the body with an emphasis on the top.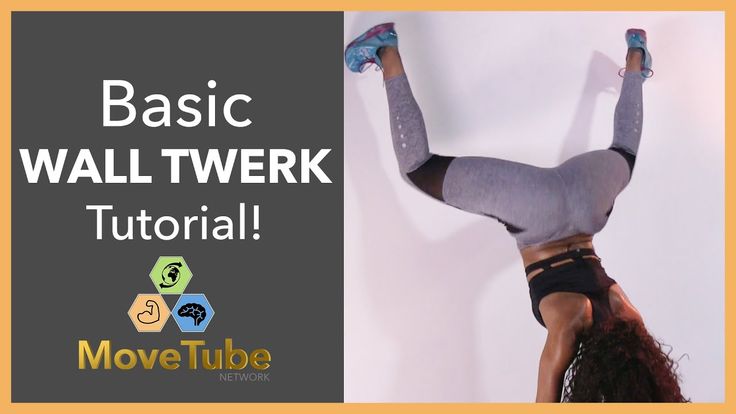 Let's start learning jumps.
Lesson 4
Let's learn 6 basic movements: "Party Duke", "March step", "Reebok", "Wu Tang", "Bart Simpson", "Cabbage Patch". nine0023
Lesson 5
We continue to learn basic steps. In this lesson, we will learn how to dance the Biz Markie, Horse move, Tone wop, Shamrock, Criss cross, Party machine and Sponge Bob moves.
Lesson 6
We complicate the studied steppes. In this lesson there will be as many as 5 of them: "Kick + Back Jump", "Charleston", "Roger Rabbit", "Running man", "The Reject".
Lesson 7 nine0023
Let's pay attention to the study of the feet and knees. Add complex tasks for coordination.
Lesson 8
A lecture-practical lesson in which Valeria will analyze music, tempo and counting. Let's try to dance the basic movements together in tempo.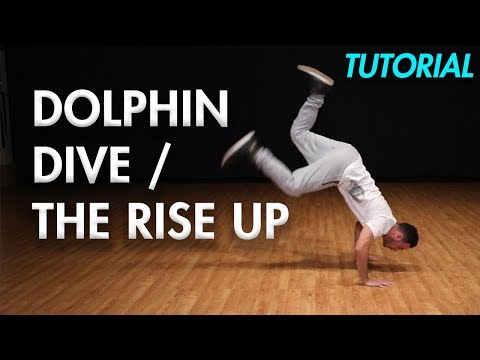 Lesson 9
We learn the finished dance.
Lesson 10
We learn the finished dance. nine0023
Child's results after completing the course?
one
Master a modern dance direction that will allow you to move fashionably, musically and cool
2
Improved coordination and posture
3
Enhance brain function with complex dance moves
4 nine0023
Feel freedom of movement, gain greater confidence in yourself and your abilities
five
He will discover new creative facets in himself, and, perhaps, will find his life's work
6
Put aside computer games and gadgets in favor of an exciting development
7
Will direct the indefatigable children's energy in a direction that is beneficial for health and development nine0023
eight
He can make combinations himself and easily dance at holidays and children's parties
nine
Develop musicality, the ability to hear the rhythm of music and dance to it
Bonuses for parents
The child develops and engages in a useful hobby in front of your eyes
Are you sure that it does not "freeze" on the Internet or games nine0023
Protecting your health during an unfavorable epidemiological situation
You give the full physical development of the child even without a full-time visit to the studios
Advice before starting
The course is designed for children over 7 years old.