How to grind dance video
How To Grind Dance for Guys & Girls [with 2020 video updates!]
Written by Richard Cummings  (author of Obvious Conclusions)  |  Date Updated: February 26, 2020
How To Grind Dance
This page is all about How To Grind Dance. Here, you'll find updated 2020 videos on how to grind and you'll finally be able to learn to grind dance if you're not there already.
What is grinding dance? It's the hottest form of dance that your parents and grandparents never did! Grinding is suggestive, it's provocative, it's fun and many older people do not want you to know how to grind dance.
But, you need to learn to grind dance if you want to be able to get a little freaky on the dance floor (sometimes people call it freak dance or freaking). If you're a beginner and want to know how to grind with a guy, or how to grind with a girl, this is the page for you.
Grinding is so HOT that they have tried to ban it at many high school dances.
But, you cannot stop the heat. Learn how to grind dance with the many videos presented below!
How To Grind Dance Videos
Below, you will find all of the best Internet videos on How To Grind Dance for beginners and advanced dancers alike. Simply click the play button in the videos to begin. Enjoy the shows!
How to Grind at the Club
When you want to get your freak on at the club, there is no better place to begin than with this instructional grinding video.
How to Grind | Sexy Dance Moves You Can Use At The Club
Want to be sexy at the club? Well, look no further as LaShonna & Victor show you how to grind (and make it sexy) at the club.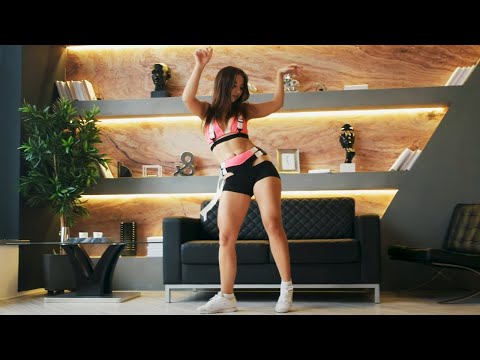 Learn How to Grind – Club Dance (Men's Edition)
Most men are beginners and somewhat clueless when it comes to grinding on the dance floor. However, you'll learn some secrets in this video that will have you grinding with the best of them!
How to Grind Hip Hop Style
Grinding is often considered an integral part of hip-hop dancing and, in this video, you'll learn how to grind hip-hop style and, more importantly, how to follow the girls lead on the floor.
How to Slow Grind — The Best Grinding of All
When grind dancing slows down, it becomes even more sexy.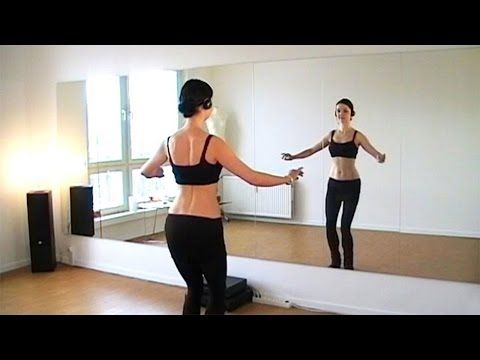 When that slow grind comes on, will you be ready? You will if you watch this entire video!
More Slow Sexy Grinding Lessons
The slow grind must be mastered if you want to be noticed on the dance floor. Check out this second how to slow grind video to be sure you have it mastered.
Songs To Grind To
When you're learning the moves, you have got to have the right grooves. So, what are the best songs to grind to? We have compiled a list below of 10 songs to grind to. All of these are available in MP3. Click any of the songs to hear a sampling of these best songs to grind to.
Hot In Herre: Nelly
Yeah!: Usher feat. Lil' Jon & Ludacris
My Humps: The Black Eyed Peas
Don't Cha: The Pussycat Dolls
Wait (The Whisper Song): Ying Yang Twins
Back That Up [feat. Lil Wayne & Mannie Fresh]: Juvenile
Stand Up [feat. Shawnna]: Ludacris
Shake Ya Tailfeather[feat. Nelly & P. Diddy]: Murphy Lee
What's Your Fantasy (Featuring Shawna) [feat. Shawnna]: Ludacris
Get Low: Ying Yang Twins & Lil Jon & The East Side Boyz
Want even more songs to grind to? Check out MTVs 69 songs you tried to grind to at school dances, BuzzFeed's 34 Songs That Make People Uncontrollably Grind, or Spotify's Grinding Playlist.
Interesting Reading On Grind Dancing
The language of grinding: Grinding is more than a dance; it's a gendered and sexualized form of communication.
Evolution of dance from dirty waltzing to grinding: Read about the origins of dirty dancing in the article.
Petition to Stop the Hump & Grind: This is a petition to stop the bump and grind. What do you think? Should the grind be stopped. You can visit this page and let them know what you think.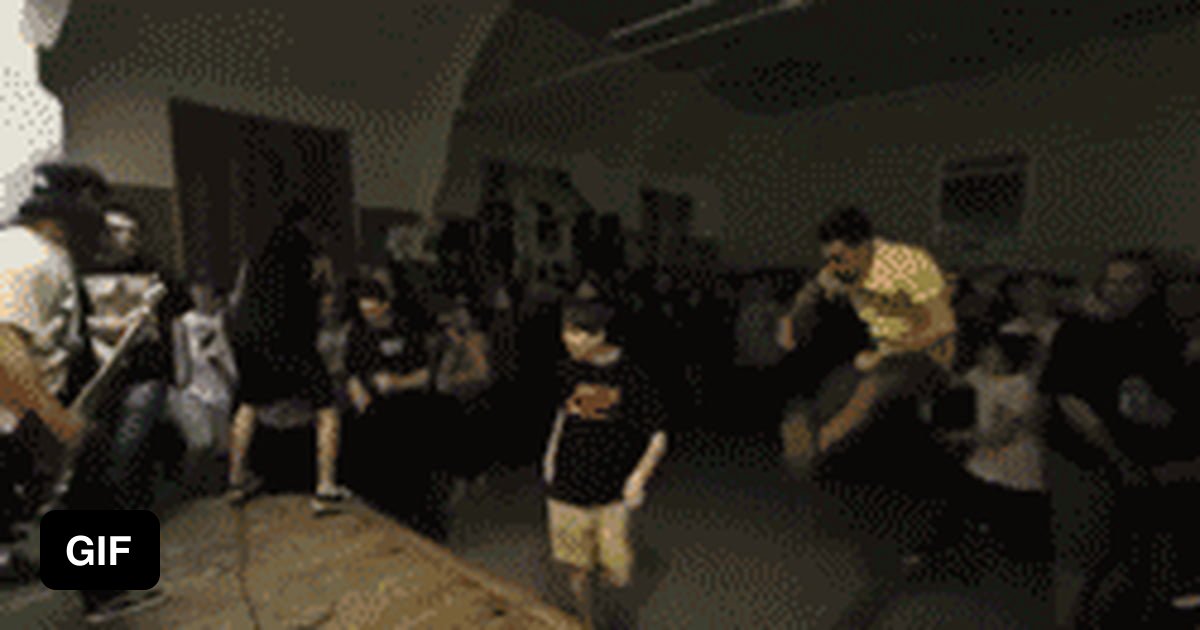 How To Grind Dance: Summary
We hope that you have enjoyed this page on How To Grind Dance. We created this page for those who want to learn to grind dance and those interested in grind dancing in general.
If you would like to suggest any videos on how to grind dance, please do so in the comments below.
Thanks for stopping by. Now, go out there and get your freak on! Then, you may just want to learn How To Be Scene!
Richard Cummings
Author at Obvious Conclusions
Richard Cummings is a writer, traveler, and web content developer. He creates fun, informative how to articles for this site and exercises his creative writing prerogative at ARichIdea.com.
Get your copy of his latest book entitled Obvious Conclusions, stories of a Midwestern emigrant influenced and corrupted by many years living in San Francisco and abroad. It just received its first outstanding review ".
..reminiscent of David Sedaris or Augusten Burroughs" on Amazon UK.
Latest posts by Richard Cummings (see all)
Girls, Learn How to Grind Dance In Minutes, Right Now!
This dance is simple, but its implications are not. It's quite the package of contradictions: a public display of intimacy, a common sight that retains an air of taboo sexuality, a product of newfound sexual liberty that still perpetuates age-old heterosexual gender roles. Grinding exists wherever young people, pulsing music and alcohol intersect. You can witness it happening in house parties, concert venues, music festivals and clubs with flashing strobe lights. Now, gender roles, silent signals and awkward body-to-body interactions govern the dance floor.
Grinding is a form of dancing that is typically found at a club or a party where a man typically dances behind a woman while they both move their hips in the same circular motion.
Grinding can be a bit intimidating for girls. They may not know how to let a guy know they want to grind, where to put the guy's hands, or how to move their hips.
But don't worry – grinding doesn't have to be hard and you don't have to get too intimate with your dance partner, especially if you don't know him. If you want to know how to grind with sexiness, class, and style, just follow the next steps.
Another incredible dance technique is the Shuffle Dance. Learn How To Do It In 5 Minutes in our guide here
*note that we're discussing this type of dancing in the common heterosexual setting between a guy and a girl but this works in any couple situation, and we intend no discrimination or exclusion of anyone.
Photo Credit: Elvert Barnes via Flickr
Where did it start?
Grinding goes back to some cultures in the Caribbean. We can trace it back to hip-thrusting dance moves labelled as "whining," "wining" or "djuking".
but it is it's adoption by the hip hop culture that brought this dance style to mainstream America. It eventually "moved to high school and middle school dances (especially proms) in the US and Canada where there have been cases of administrators attempting to ban it due to its explicit nature" as one Wikipedia entry noted.
"Everywhere, boys in baggy pants and girls in tight ones gripped each others' hips, from the front or the rear, and pushed, pushed. Pairs of girls entwined thighs and swiveled low to the ground. Groups of dancers formed "freak trains," lines of tightly pressed bodies undulating through space.
All the moves had two elements in common: hips and friction." As this article on Education Week noted back in 2001.
In 2015, a high school principal in Maine cancelled school dances because of students' dance moves and the, "culture of grinding," reports CBS Boston. "It is by no means the students' fault, but the dancing they have witnessed on MTV/VHS/movies involves primarily only sexually suggestive grinding," Record explains in the letter.
A predecessor to grinding as a sexually charged high-contact social dance was "The Bump", which was popular in the 1970s, in which the contact between partners generally involved the hips or buttocks of one dancer "bumping" those of the other dancer in temporary contact.
Other predecessor elements of grinding may be attributed to the 1987 film Dirty Dancing, and the famous lambada dance which became famous in the 1980s that featured grinding actions.
One additional note to keep in mind is that grinding is a form of dance that overlaps with a multitude of genres. You'll see hip hop fans grinding, but also on dance music festival grounds with Trap music, Dubstep, and many others sub-genres including EDM.
Time To Learn How To Grind
You need to learn to grind dance (sometimes people call it freak dance or freaking) if you want to be able to get a little freaky on the dance floor. If you're a beginner and want to know how to grind with a guy, or how to grind with a girl, this is section is for you.
First and foremost we need to mention that sometimes this form of dance will lead to unwanted actions that would happen without the partner's consent. Please make sure there's a sort of agreement with the other person before proceeding with such a dance as it is quite intimate in nature as we have just discussed.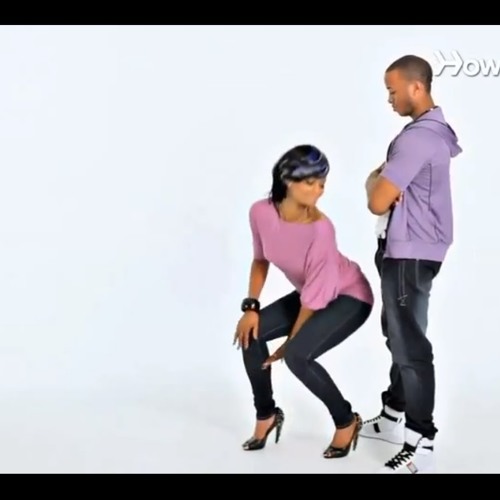 The beginning of the dance
Unless you already know the guy you want to dance with and he's led you to the dance floor, you'll have to approach the dance floor on your own first. But if you already have a guy, then you can skip this section. Start by dancing with a friend or two. Someone you trust and from your initial circle. Here, it's all about doing your own thing and having a good time.
Even when you've found your target, avoid looking around desperately. Instead, you'll make sure the guys see that you're having a a great time and they'll come to you. Positivity like this is infectious and you'll want people who want to be with you on the dance floor. Add to the attraction by showing off your dance moves with your friends. Let the guys see how you can work your body, follow the rhythm and enjoy your time.
Move Closer
Found your guy? Great! Maybe it's a good idea to lock eyes with him from across the room, this will show your interest without much effort (we're pretty sure you know what we mean here).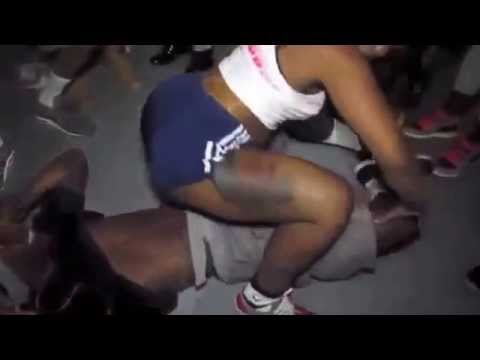 You'll want to start moving closer to him, do it with the group altogether, that way it will look like a natural, gradual move, and nothing very creepy. Then, it will be a matter of waiting for him to come closer to you, too. If you lock eyes from across the room for one second and then one inch away from him the next, you won't look cool. So avoid that.
Extra tips to keep in mind: move towards him during the course of a song, it looks better and more natural that way and avoid crowding the guy, so maybe your friends would follow but keep some distance.
At this point, some sort of physical move needs to be done.
Photo Credit: Freepik.com
The Brushing Up
You should look at him and start some sort of interaction with him. Lock eyes with the guy, and maybe even give him a cute smile and then look away. Then, move even closer to him and let your body brush up against his, whether you're facing him and touching him with your hands, or turning away form him and occasionally brushing up against him.
This will communicate your interest and signal to the guy you intend to dance.
Begin The Grind Dance
Step in front of him so that you lock eyes and know you're going to dance with each other. Spend a minute dancing in front of him, moving to the beat, and then slowly begin to turn so he can start dancing behind you and you can officially begin to grind.
First, you have to get in grinding position so step in front, facing away from him. Though you can mix it up once in a while, the typical grinding position is when a guy stands behind a girl. You can leave about a foot between your bodies and don't have to get incredibly intimate to start grinding (especially if you don't know him).
Next, both you should bend your knees so that you're lower to the ground. If the guy is much taller than you, then you won't have to bend your knees very much. If the guy isn't much taller than you, however (happens if you're wearing high heels for example) then you should bend your knees a bit further so he's a bit above you.
Now it's time to move your hips and butt in one continuous circular motion, continuing to move from side to side while moving your legs up and down just a bit while keeping your knees bent. If the guy knows what he's doing, then his hips should find a similar rhythm to yours. Both your hips should be moving in the same direction to the beat of the music.
Feeling bold? Know the guy you're dancing with? You can touch the guy's front side with your butt as you move it from side to side. But you can also maintain your distance. There are no obligations, keep in mind this is your move, and the dance is under your control.
The next thing to do is to move your arms and chest to the beat of the music, rotating your arms and chest in the same fluid motion. Look ahead or slightly down as you continue to work your arms and chest while you move your hips. You can bring your arms down so they're on your knees or near your waist, and wait for the guys hands to land on top of yours or around your waist as you continue to dance.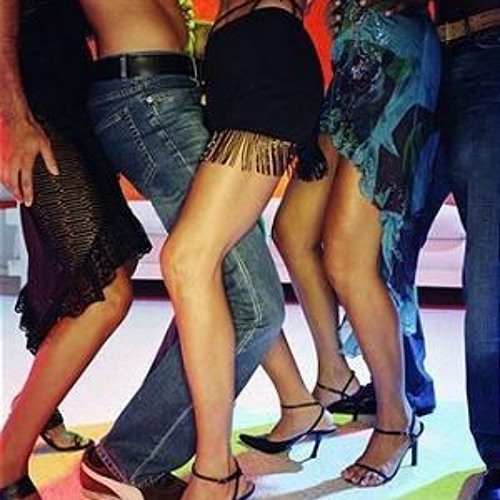 These are the basics in general. To help make things even more clear and give you extra pointers, we're providing below some additional training:
Learn These 3 Simple Grinding Moves
Guys, These Important Secrets Are A Must-Know!
What about the guys? Most men are beginners and somewhat clueless when it comes to grinding on the dance floor. The video below will show you some secret moves that will have you grinding with the best of them!
Grinding can be very tasteful and not raunchy at all, dancing partners don't have to be very touchy while grinding especially when they don't know each other.
Bottom line, respect each other and have fun!
Read More on EDM Festival Insider:
8 tips on how to make a decent dance video yourself.
Today I want to give some advice on how to make yourself a decent dance video. Why is it important? Dance is a visual art form, which means that you must and must be able to do it well. Many dancers have become famous only thanks to their videos on YouTube. Isn't it time to join their ranks?
Listed below are 8 top tips for making your own dance video.
1. Musical composition. The track determines what and how you will dance. Based on it, you create your image, look for a suitable location for shooting. A couple of tips for choosing music. It should motivate and inspire you. This is the main thing. By duration. Dance videos are best done within 2-2.5 minutes. Then the viewer will watch to the end and like.
2. The main character of in the frame is you. And that means you have to take your appearance seriously.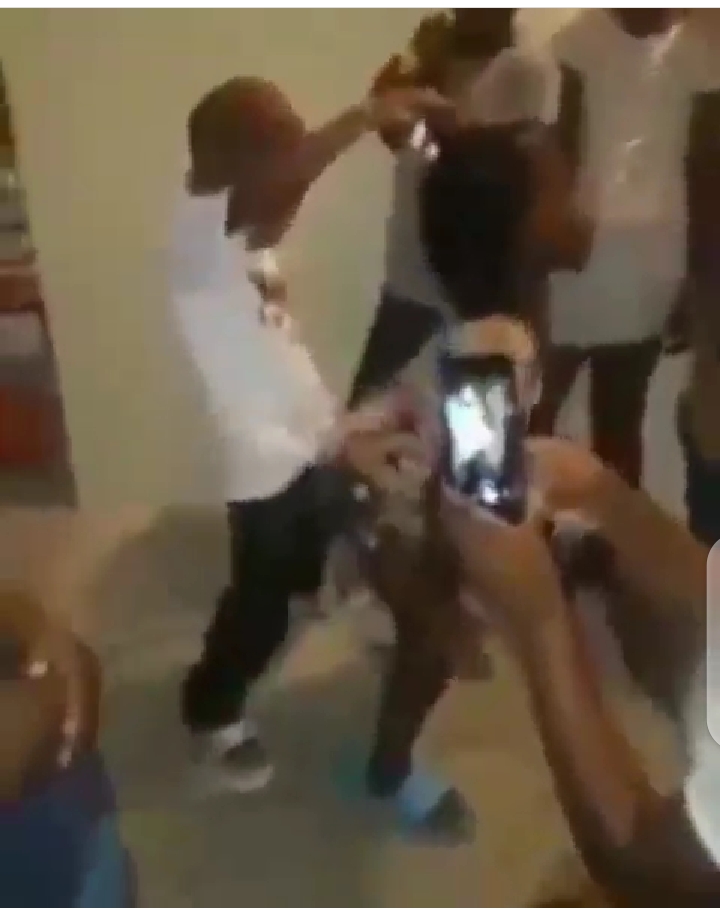 Choose clothes that look beautiful on the one hand, and are comfortable to dance in on the other. If you have an idea in your video, then the costume can emphasize it. The same applies to hair, make-up (if you are a girl), shaving / unshaven (if you are a guy). Be smart and in style. nine0003
3. Choosing a location for filming . The location should reflect the general idea and reinforce it. For example, you decided to make a downhole hip-hop video to the "rocking track". Suitable city, busy streets, underground courtyards, graffiti, etc. This will create the right atmosphere. Now imagine that you, so cool and pretentious, will shoot your video against the backdrop of a dull village courtyard, where a cow grazes in the background and the wind sways the nettles. Feel the difference?
4. Scenario . Every good film has a premise, a plot, and a climax. It's the same with your dance. He must develop. Otherwise, the video will turn out to be monotonous and the viewer will become bored.
As a rule, I do not prepare all the movements for filming, but simply outline that here I dance with a small amplitude, then I start to diverge, then I pause, and here I burn, and so on. Videos are greatly enhanced by original ideas, tricks, etc.
5. Camera and light. Now it's easier to make a high-quality picture on video than before. Even shooting on the phone, you can get a very decent quality. The main thing is more light in the video. It can be natural light on the street, light from windows if you are indoors, special light from spotlights, etc. The main thing is that it should be, then the picture will come out bright, with rich colors. nine0003
6. Operator. If possible, call the operator. Hire or find a free one. Now enough people are addicted to video shooting, so it will be great practice for them to work with you. If there is no one at all, then use a tripod. The main thing is to pre-build the frame so that you look beautiful in it and there is nothing superfluous.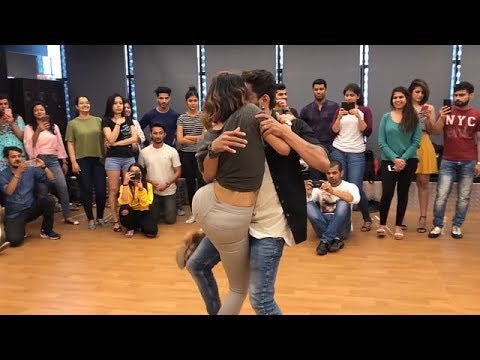 And click on record.
7. Shoot more. The more practice you have, the better the result will be. You will begin to "see the frame", understand how to fully reveal the dance on the video. More practice, more success. nine0003
8. Something always goes wrong . I have shot about 500 dance lessons and videos. And almost always something went wrong. Either people walk in the background, then the rain starts to drizzle, then the operator is late, then you forgot to do something, and so on. This is normal, be prepared for jambs, without them there is no filming. Therefore, if something deviates from the planned plan, react and adapt to the situation. I ran through the "tops" and gave basic advice.
Recently I had to shoot my own dance for "Dances on TNT". Yesterday I posted a video on YouTube. What worked and what didn't is up to you to judge. Here is the video:
By the way, if you are looking for a dance school, try the Dragon School.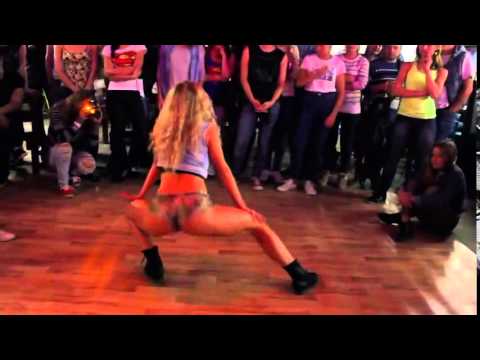 1 lesson as a gift.
How crooked editing spoils the impression of dance — Movies and series on DTF
I don't dance myself, but I like to watch others dance. And I noticed that I prefer it when the camera calmly watches the dancer, and does not rush around the stage. I'll show you with examples what I mean.
10,744 views
How we watch dances live
When someone dances live, you see EVERYTHING. Especially if you are standing in front of the dancers, and not from the top side at the end of the hall. In any case, the overall picture is clear: the dancers in the right order perform the necessary movements synchronously.
When I watch a video, I also want to be in the front row and see everything. But the specialists who edit videos of people dancing often turn on the show off mode: they add effects, close-ups, change and cut frames, circle the dancers with the camera - this makes it difficult to perceive the dance as a whole number, it makes it difficult to consider the idea of ​​the dance.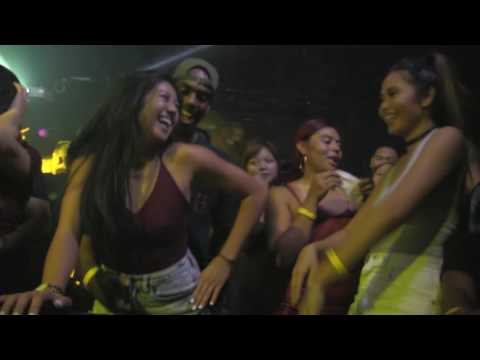 nine0003
More examples to follow
Bad example
Chose a random number from the "Dancing on TNT" program. The jury admires how the participant dances. So put the camera like we're on the jury too. But no.
The cameras are flying around the hall like pierced balls, for some reason they focus on parts of the body, show the audience, show the SHOCKED Miguel, approach, move away. Just chaos. And so with all the dances from this show. I tried to watch it, but I can't. nine0003
Damn, I understand that this is a TV show and it's important for the audience to see how Miguel is pretending to be shocked. But dancing ... where is the dancing?!
There is also such a shitty example from the same show, but it's on Rutube... If you take the risk and go over, you'll see how Miguel was brought to tears! Who brought it? Yes, some guys, whose dance is cool, but because of the editing, all the magic is lost...
A cool example
Jungle video clip.
This is a "live" one-piece number, in which the generous and wise camera allows us to see EVERYTHING, and does not fly like crazy. Thanks to the smooth movement, I enjoy staging. nine0003
Jungle has dance accents in almost all videos. If you like music, then you can safely google and shove
Another cool example
Pay attention to how the guy behind Serge Ginsburg's back is rocking. If you pile on editing and effects, then the magic will disappear.
Dancing Jean-Pierre Cassel - the father of Vincent Cassel
Bad example
I love footwork. Under 160 bpm, guys and ladies do magic with their feet. It is strictly forbidden to show this dance from different sides, and even more so cut or slow down. But some "craftsmen" did it...
The dance is spoiled at the beginning of the video and from 3:35
Cool example
Here's how to show the footwork.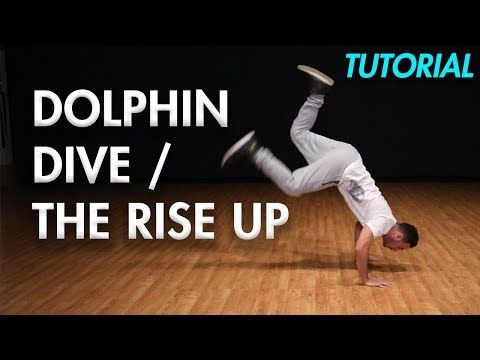 Footwork dad dances - KING CHARLES. Dancing clearly and clearly. The camera does not twitch, but I look at my feet, I see breakneck speed, complex movements and skill.
A variant with a moving camera also has a place to be, but without fanaticism. Here is the footwork again and the camera, which "floats" a little, but still takes the position of the viewer in the front row - this spoils the impression of the dance. nine0003
Floating camera reception is coolly used by dance schools. Dances by students of different dance schools and choreographers are a separate genre on YouTube. I advise you to watch the channels: Kyle Hanagami, 1MILLION Dance Studio, Matt Steffanina.
Show one number. The camera is smooth, as if a sharpened knife slides through solid butter - a baldness. And there is no editing and other visual husks. But you could show a close-up of his hand on her belt, or the wet eyes of the audience, or her fingers sinking into his hair! NO! nine0003
Direct commercial.
Want also? Go to our school!
In fact, you don't even need professional confusing shooting and a super camera in 4k. A cool dance will look cool anyway. For example, someone just took a photo of my favorite HIRO. Everything is perfectly visible.
I don't know what this type of dance is called. Who will tell?
Or here's an even more shitty version, which does not interfere with enjoying the dance. Video from the training, filmed on the phone, hands are shaking, people are yelling. You don't need fakes and whistles to show the idea of ​​the Les Twins. nine0003
Well, the last pop and super visual example of staging a dance number. It's difficult to shoot like that, because you can't hide flaws with the help of editing, but even a rare specimen of a stinky snob should get high from the result.
How are things in the movies?
In films, the presentation of dance numbers works differently.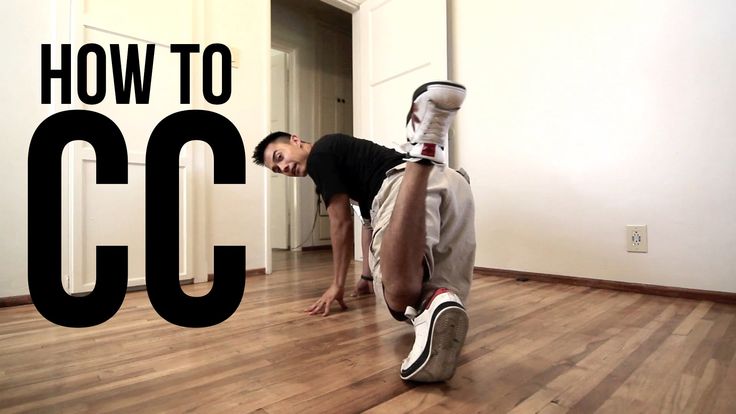 It is still important to see the faces of the characters, their experiences, the environment. But still, in the cinema, I prefer solid scenes where you can fully see the dancers without any sharp camera throws. nine0003
Bad example
You can see that the dude is dancing really cool, well, why spoil everything with an "attentive" camera, which will show your ass, then arms, then legs. I don't care about his body parts, I want to watch him rock out to his full height! Until the 48th second, everything is fine, but then the dance loses its dynamics due to editing.
Dance starts at 00:29
Cool example
Step Up 3. A character named Elk is having fun with his girlfriend. The camera does not twitch, but only watches the dance, getting up at the right time in the right place. And that's great. nine0003
This number is also a tribute to scenes from classic Hollywood musicals
Final scene from Singing in the Rain.
There are mounting glues, but they do not interfere. The camera does not dance over the body of Gene Kelly, does not spoil the overall picture.
The actor had a fever and a temperature of 39.4 °C during the filming of this scene
Illustrative example from the movie "Foxtrot"
According to the script, a bored soldier dances at a checkpoint. The frame for the entire dance scene changes only three times: we are shown the dance from the side, in front and from the back in the general plan - these three cuts and changes in the shot do not interfere with enjoying the soldier's dance. nine0003
The original music is different, but it seems much more dynamic with this one
But for clarity, I randomly mixed the frames, cutting the same scene from the film. It's not quite right anymore.
The last cool example, honestly, honestly
I can't help but show an excerpt from my favorite "La La Land".