How to get fit for dance
5 Exercises You Can Do At Home To Be A Better Dancer.
Exercise has a thousand and then some more benefits for our bodies, and helping you dance better is definitely a byproduct of good exercise practices. Most forms of dance require different types of physical abilities, some require more flexibility, strength, endurance, balance, etc… Incorporating specific types of exercise into your daily or weekly routine will help you build or improve on these physical abilities. We've put together some exercises you can try at your discretion to help improve your dancing.
Exercise #1 Cardio
Cardio is very beneficial to dancers. Not only does cardio help your cardiovascular system, it can help you feel lighter in the dance studio and help you dance with more ease. Getting your run or jog in, whether outside or on a treadmill, is a great addition to any workout regimen for dancers.

Exercise #2 Stretches
Want to improve flexibility? Start stretching!  A 30-minute stretch session each day, with each stretch lasting a minute to 90-seconds, will tremendously help your flexibility.
Stretching helps your muscle groups expand and will improve your endurance — all things that will make you a better dancer. Once you've added a solid stretching routine to exercise, you'll notice your jumps, landing and steps all look smoother. You'll be able to twist and contort your body more and more as you continue to stretch daily.
Exercise #3 Push-Ups
Push-ups don't just make your arms look great, but they will also help your dancing. Push- ups help strengthen the chest, arms and back and will really help improve posture. You can also expect to see an increase in your core strength from push-ups, which will improve balance in and out of dance class!
Exercise #4 Squats and Lunges
Dancers need strong legs! Squats and lunges are the best way for dancers to strengthen their thighs, legs and butt. Squats and lunges don't just increase strength but also flexibility and balance and will help dancers jump higher and have stronger landings.
Exercise #5 Sit-ups and Crunches
Core strength is everything.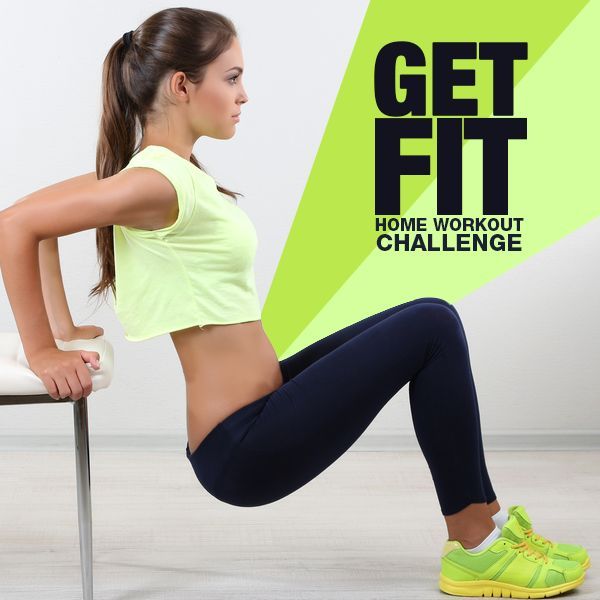 Our core keeps everything connected and strong. Sit-ups and crunches are the best way we can work out our core at home to improve our dance practice. Sit-ups and crunches will help strengthen your hips, arms, abs — your entire body benefits from sit-ups and crunches. You will see overall improvement from jumps and landings to overall ease improvement in your performance.
In addition to these exercises, talk to your dance instructor about the best ways to strengthen and improve your dance at home. If there is one thing this pandemic has taught us about dance, is that we need to keep up our practice even at home — hopefully you will be able to add these exercises into your daily life and see the benefits on and off of the stage.
Dance Classics teachers and instructors are knowledgeable on the best way to improve your dancing even when you can't be in the studio. If you are in Murfreesboro, Tennessee and are interested in dance classes, personal instruction or advice on improving your dance practice at home — contact us today!
5 Simple Steps To A Dancer Body — The CORIO Method
The dancer-body.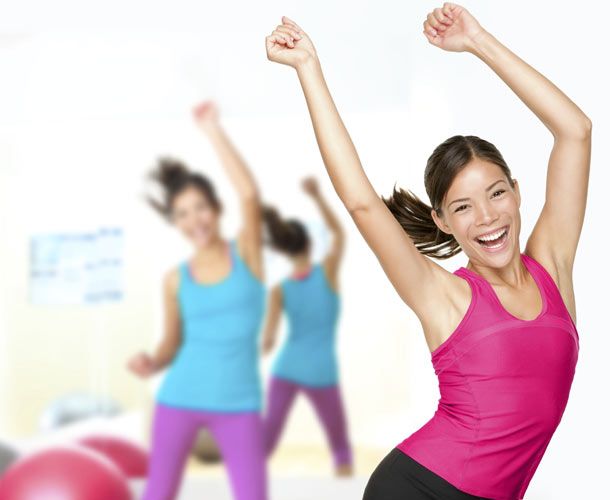 It's always been the envy of women around the globe, after all, who wouldn't love to be able to get toned and fit while doing something that's so much fun?
In this post, ex-professional dancer, personal trainer and CORIO creator Elle Kealy is sharing exactly how to get that dance-inspired look, which is something that many of our private training clients have come to us to ask for.
Before we begin though, Elle notes, "Dancer bodies come in ALL shapes and sizes. You might not see them on TV, or on stage, or in magazines all the time, because truthfully, auditions favour those of a certain height, or size, or shape, so in some sense it's a myth that if you dance, you'll end up looking like a prima-ballerina, or a contemporary dance- powerhouse.
However, you can absolutely train in a way that encourages a leaner, more athletic and svelte look, as opposed to the ripped, gym look that's popular at the moment."
In this post we're sharing the 5 keys to getting "dancer-fit" that anyone can do, even if you're not a dancer.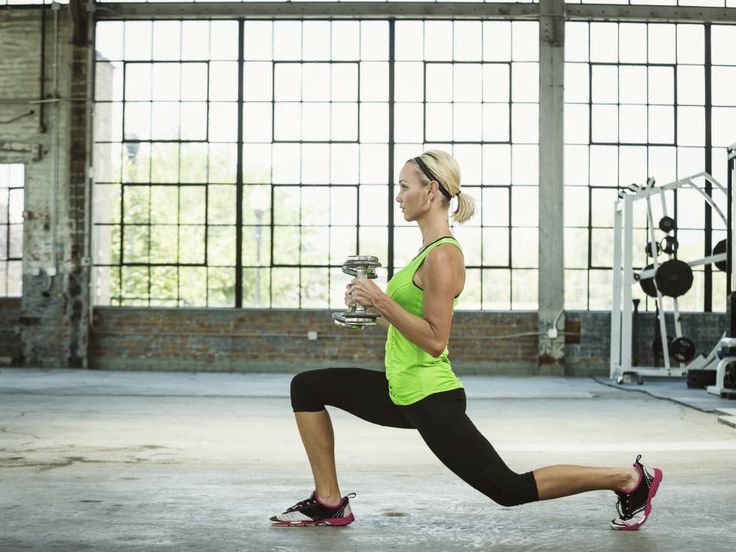 If you're looking to find out how to get a dancer-inspired body, then we'll share with you:
- What kinds of exercise work best if you want to get fit like a dancer,
- Why it's not all plies & dancing (and what you need to ADD to get amazing results)
- The little known secret to making short workouts effective and great for fat loss.
"The truth is that dancers have incredible bodies but most dancers don't get those results from the practice of dance alone. And even if they're genetically blessed, it's one thing to look a certain way on the outside, but another to be truly fit and healthy on the inside too.", says Elle.
Step #1  Cross Train (Or...mix it up!)
Professional dancers who want to get strong, lean and avoid injury train to improve their strength, agility, power, posture and endurance outside of the rehearsal room too.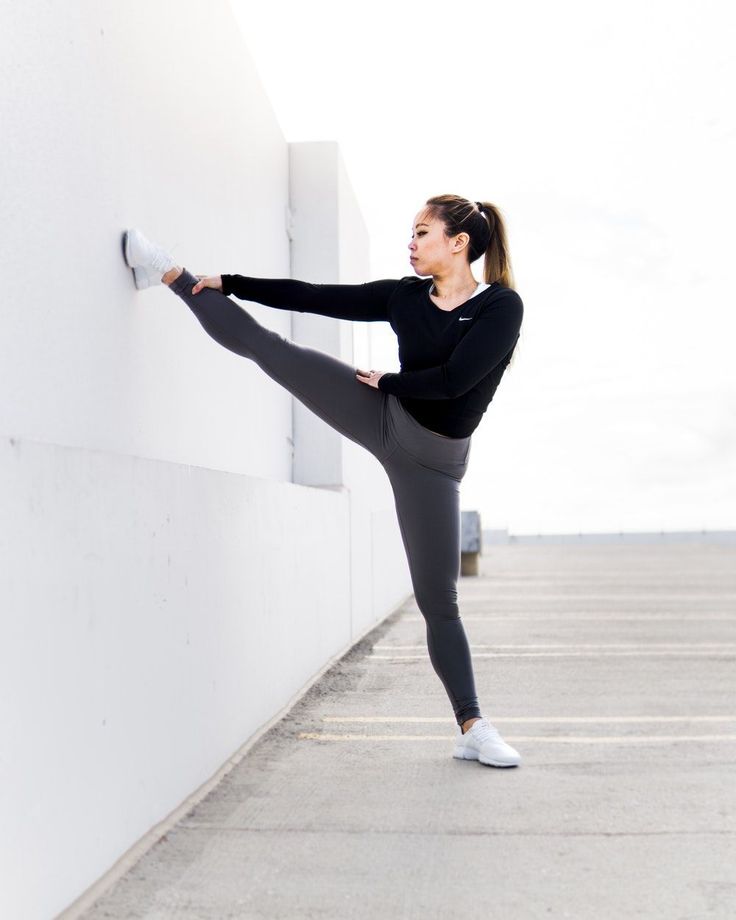 This blend of cross training helps them meet the demands of dance but also keeps their body in top condition.
When we work with private clients, and in our CORIO Sculpt class, we like using a blend of methods too, from dance cardio, to interval training, strength, bodyweight and resistance band conditioning and core strengthening exercises.
We even put cross-training elements into our cardio-focused CORIO Dance classes, which also work the core, and use bodyweight exercises to sculpt and tone.
If your goal is to get a body that's healthy, fit and injury free then all of these elements need to be in place.  
#2 Move more
Let's not underplay the most important aspect of getting dancer-fit:  Consistency.
"When I was a dancer I was rehearsing and performing each and every day, dancing for an average of 8 hours.
When I wanted to get in my best shape, I went to the gym 3 times a week on top of that to do strength and conditioning work that helped me to get definition and strength.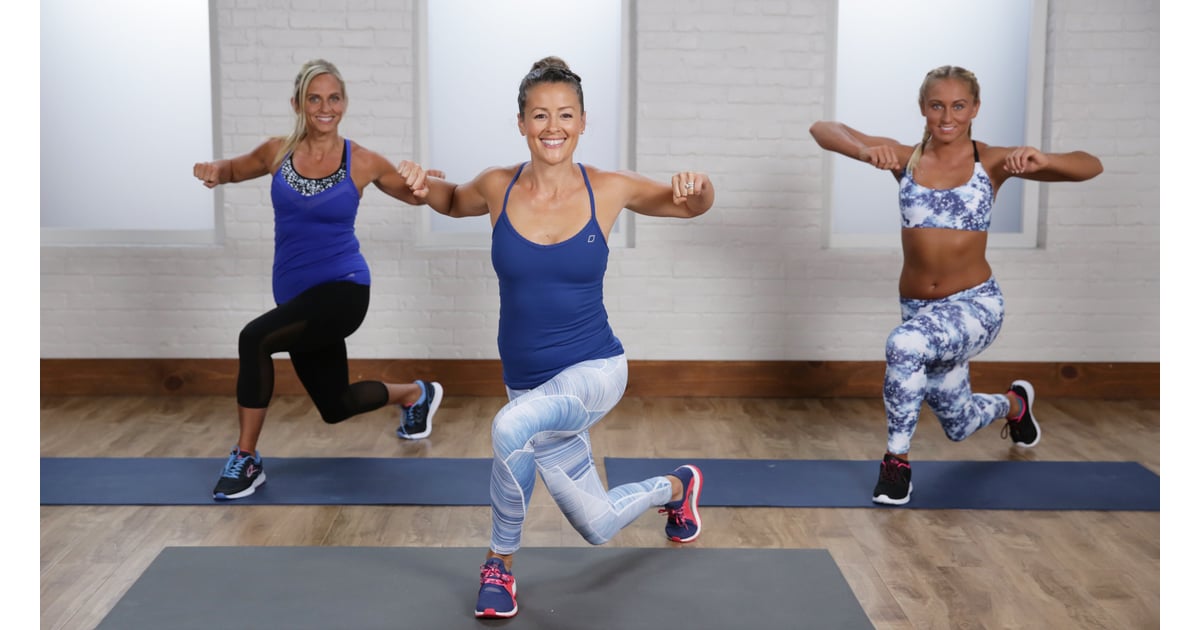 ", says Elle.
If you're hoping to get beach-ready in 1 or 2 dance cardio classes a week and that's all you do, you'll be fitter but you won't necessarily see dramatic changes.
Try adding at least two (ideally three) HIIT or strength/HIIT workouts per week, as well as your weekly cardio, to start seeing progress, and stick with it for at least 4 weeks before analysing if it's working for you.
And don't forget to move on your days off! Walking, Pilates, barre class, these are all great ways to stay active even on a rest day.
Stay consistent and try to work your way up to enough weekly activity.  Don't let lack of time get you stuck here. If that gym class or barre studio is too far from home and you only get there once a week, try adding creative at home workouts, like The CORIO Club to supplement your training.
#3 Eat well, most of the time.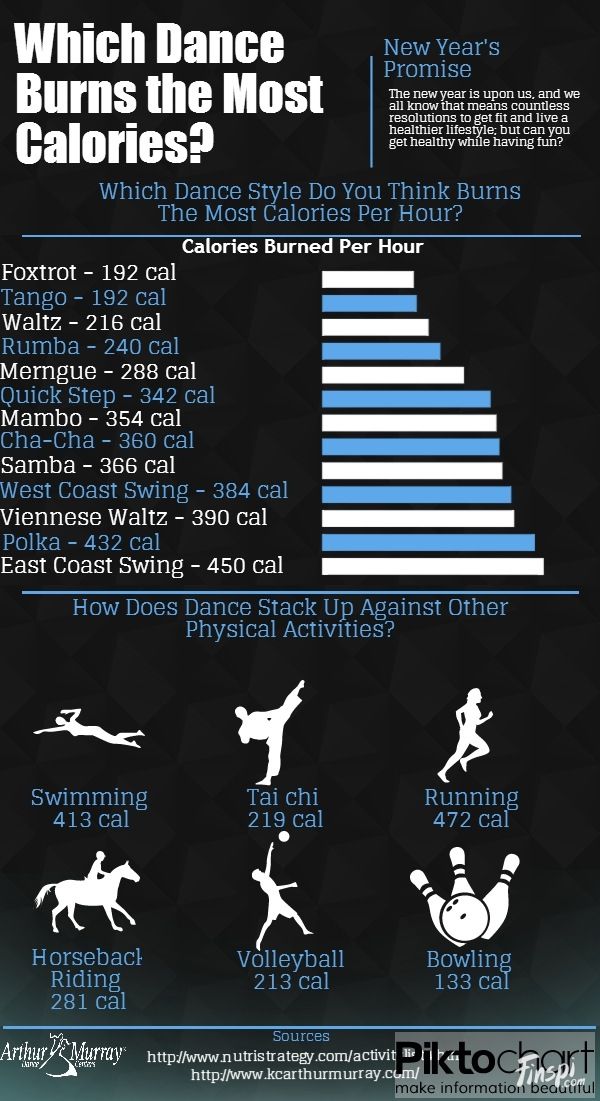 While workouts are going to improve your mood, cardio fitness and strength, fat loss 'mainly' comes from the food you eat, but it doesn't have to be dramatic shifts in your habits or a diet that get you there.
"I firmly believe exercise should never be viewed as a punishment because you ate something, or a green light to have a terrible diet. I sometimes tell my clients they're like a high performance car. Your meals are your fuel, which should always be high-grade, and your workouts are the fine-tuning, the mechanics and the design that gives you extra oomph.", says Elle.
She asserts that unfortunately, you can't outrun that mega-burger and fries just because you danced for 30 minutes non-stop. (Unfortunately, steady-state cardio alone burns less calories than you think and in some people it ramps up the hunger hormones, which is why HIIT workouts, like those in a CORIO Dance class can be more effective than pure steady-state cardio.)
Equally, extreme dieting can put your body into a metabolic mess, slowing down your metabolism and ultimately leading to additional weight gain.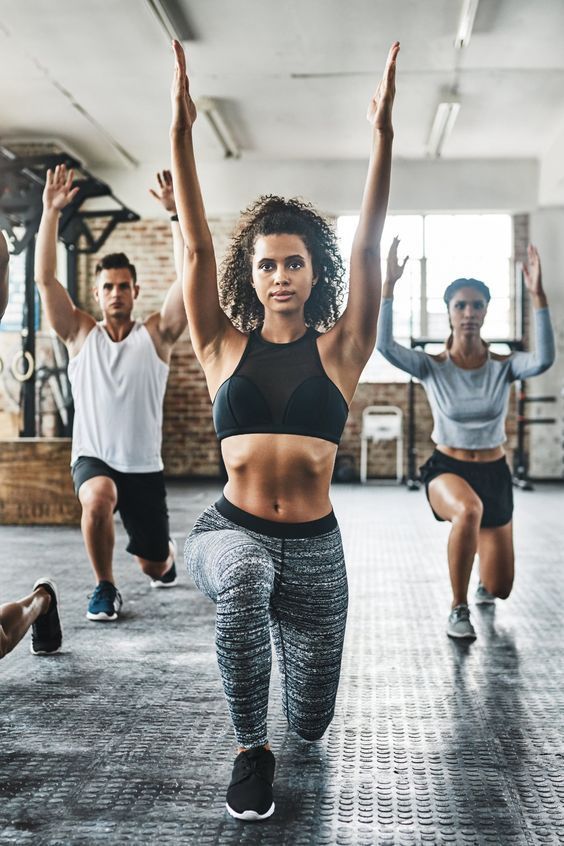 Not something we suggest you try!
Instead of fad diets, eating tasty, nutritious food most of the time, and dropping the unhealthy snacks, or heavily processed foods, is enough to get most people the drop in pounds that they want.
( And yes, there's still room for a glass of wine and chocolate in a balanced diet!)
#4 Challenge to Change
You need to challenge your body to change your body. The theory is that if your body can already do something, like lift a weight, plié for 1 minute, dance for an hour, then it doesn't see the need to adapt to meet the demand of doing that activity.
So if you want your body to create muscle, to build strength or endurance, you need to consistently ask it to do something it can't already do, called a progression.
(This progression concept that we call CHALLENGE TO CHANGE is a key part of The CORIO Method, where we program each workout to continually push your body so that it changes shape and grows stronger.
)
A progression might mean adding resistance to a bodyweight moves, increasing the time or intensity of a workout or making it harder through more challenging variations, or different rest times and repetitions.
If you're still doing the same workout you've always done and nothings working, the chances are it's time to try something new.
#5 go FULL OUT
Most dancers perform choreography "full out", which means they're really trying to move fully through every step and put all their energy into it. If you've ever tried it, it's tough!
It's a common trap to go through movements but to lack intensity. If you want to see results, add intensity by really moving as fully as possible. Straighten your arms, jump a little higher, push to the end of the timer, don't stop 2 seconds before, and focus on your technique.
And finally a little bonus tip: While traditional gym stalwarts like squats, lunges and push ups are all great ways to train (and we use them a lot of inside of The CORIO Method), there are nuances to those movements that dictate whether you're going to use your glutes more (which we want), or your inner thighs, or your quads (less ideal), for example.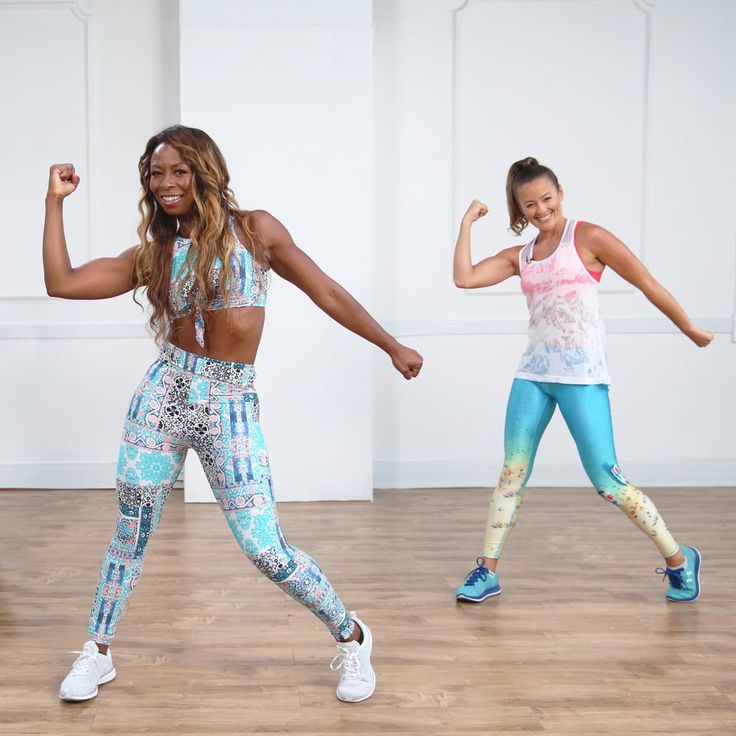 This is something that we've dealt with for our clients inside of the CORIO Club, with every workout designed to hit the right muscles, and with special programs designed to get great results when you follow the expertly designed plans.
Try the CORIO Method for yourself, with our exclusive, 7 day mini-program, which is yours when you join our in-the-know VIP list. Simply click the link below to sign up. (Those on our priority list are first to find out about special events, training opportunities and new releases, which often sell out quickly.) Sign up now and get your free 7 day CORIO Method plan.
Fitness TipsElle KealyFItnessComment
0 Likes
How to prepare for the first dance lesson? What to bring to dance classes?
Contents
If you are going to visit a dance studio for the first time, it is important to know how to properly prepare for the lesson.
To do this, several points must be taken into account. Then you can feel confident and "armed" for dancing.
What to take with you to the dance class
The ideal option is to provide a bag or backpack, which will always contain the things necessary for classes. Then you will be sure that you have taken everything you need with you and have not forgotten anything. What should be put in such a bag?
Clothes
To figure out what clothes are right for you for dance lessons, you need to know for which direction you choose them:
Tight clothes made of elastic fabric are suitable for ground lessons. It can be leggings, a T-shirt, a T-shirt. Give preference to sports options, without a variety of fasteners, rhinestones, zippers. They can injure you or your partner. Avoid clothes made from low-quality synthetic materials that are poorly breathable and do not absorb moisture. Moreover, the idea of ​​exercising in leatherette leggings should be abandoned. The fit should be medium or high so that the leggings do not slip during active movements. Some people are comfortable in shorts, but not all. Bare feet can be damaged by contact with the floor.
For active styles like hip hop or contemporary, looser clothing is more suitable. Wide trousers, oversized sweaters, T-shirts several sizes larger will allow you to feel comfortable and fully open up in the dance.
Leotards (one-piece leotard) are purchased for classical dance styles. The sleeve can be long or short. Leggings are worn under the tights, but of a lower density.
Sign up for a trial lesson
Clothing should not be provocative, exposing those parts of the body that should not be exposed in public. Avoid transparent fabrics, underwear should not shine through. If you are comfortable wearing a top and shorts, make sure they are long enough. Choose clothes based on the temperature in the lesson. Do not dress too lightly if it is cold in the hall and vice versa.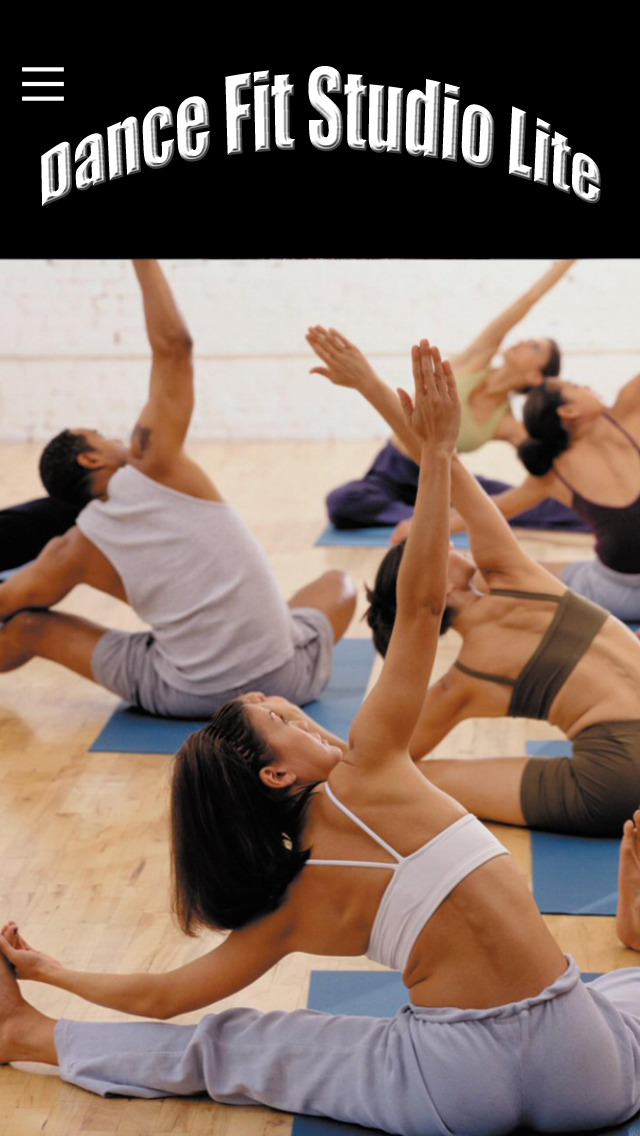 If you get hot during the dance, you run the risk of hypothermia while you remain motionless.
Choose clothes according to your taste, so that it is not only comfortable, but also uplifting, setting you in the right mood.
Shoes
Just as important as clothing. It should also be selected, focusing on the style of dance. For hip hop, stable sneakers or sneakers will be relevant. "Balniks" are recommended to practice in special shoes, as well as those who are fond of step. But oriental and Latin American dances will be more "economical". For them, ordinary shoes are suitable or you can do without them at all.
It is possible to train in socks, if we are talking about stalls or contemporary. But there is a risk of falling if the floor is too slippery. It will also be difficult to perform some of the tricks. In this case, Czech or half shoes would be ideal.
What else to put in your bag
In addition to clothes, there are a few other things to keep in mind when preparing for dance lessons:
If you have weak knees and ankles, take care to protect them. For this, knee pads and elastic bandages are useful. To protect the lower back from hypothermia, a warming belt is suitable.
Additional "equipment" includes weights. Whether you need them or not is up to you. They are not suitable for beginner dancers. Weights are for arms and legs. Their weight starts from 0.5 kilograms.
For those with long hair, elastic bands and hair clips are required to help them collect. Loose hair is not always comfortable to deal with.
Be sure to pack a large bottle of water in your bag, as you're bound to get thirsty when you exercise.
Use a small towel that absorbs moisture well. They make it easy to wash your face.
Don't wear make-up before going to class. In the process of training, there is a risk that the makeup will flow and smear. Also avoid strong-smelling perfumes and deodorants. People around you may not only have a different taste for aromas, but also be allergic to them. But the use of antiperspirants will allow you to feel more confident in training and avoid unpleasant situations.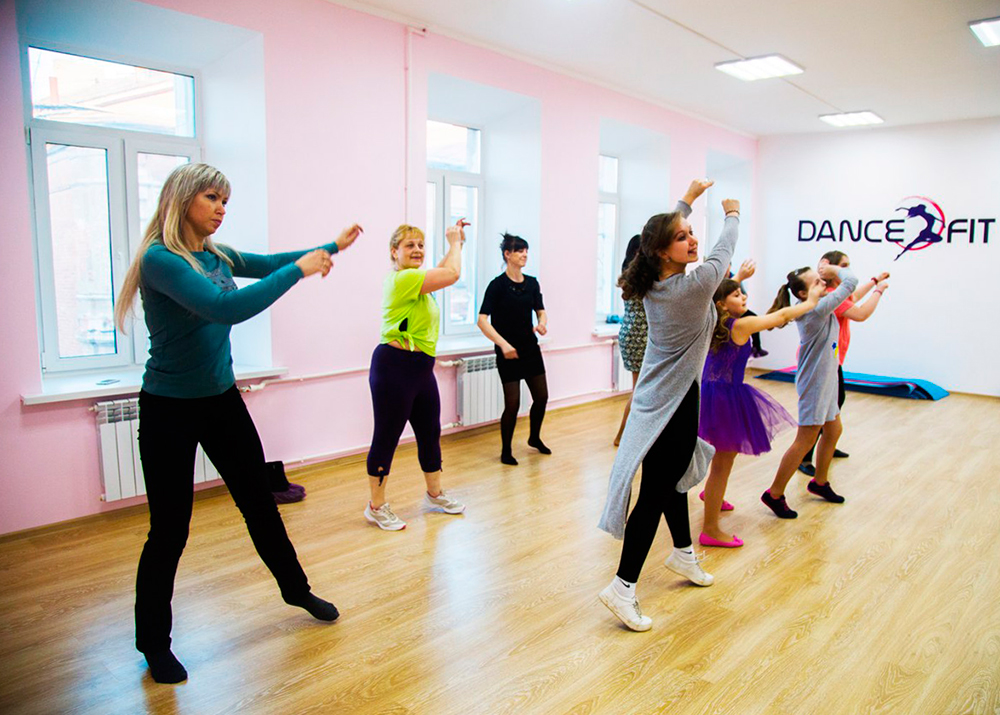 Do not go to class if you feel unwell. When you exercise, you may get worse. In addition, you can accidentally infect other students or teachers.
Don't go to training hungry. You are provided with a breakdown, and they are very necessary for dancing. But you also don't need to eat immediately before training, the optimal time for eating is an hour before training. Overeating before dancing is also not worth it, it will make you sleepy, your movements will slow down and become difficult. The same goes for lack of sleep. It will affect the quality of training not in the best way.
And, most importantly, be sure to take a good mood with you! The result and emotions from the training directly depend on the attitude with which you engage. If you are upset or depressed, then the dance class and the atmosphere can be the best medicine. After him, there will be no trace of a bad mood!
How to prepare for dance lessons? | Physical education and sports
To start exercising, you will need: a little free time, a deserted room at the time of class, comfortable clothing that does not restrict movement, and rhythmic music that inspires you.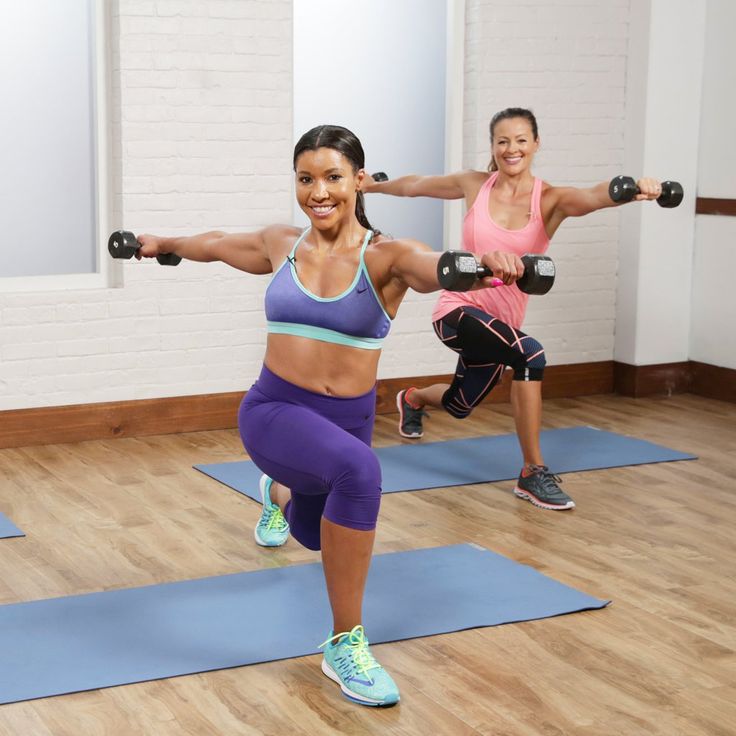 Exercise one: stretching. Raise your hands up and stretch with taste, with feeling, with strength. Stronger! So, to stand on tiptoe! To feel how each of your personal veins trembles and responds! And now stretch again, but spreading your arms to the sides so that they even go back a little. Straighten up! Do not be surprised if you feel a strength in yourself that you did not suspect of yourself - enjoy this elasticity of the muscles, it is all yours. This exercise can be done without music, but some people like to make it part of their secret, personal dance. In addition, over time, it can be diversified by stretching from a variety of poses.
Exercise two: tummy. Pull it in with force. Hold up. Let go. Pause.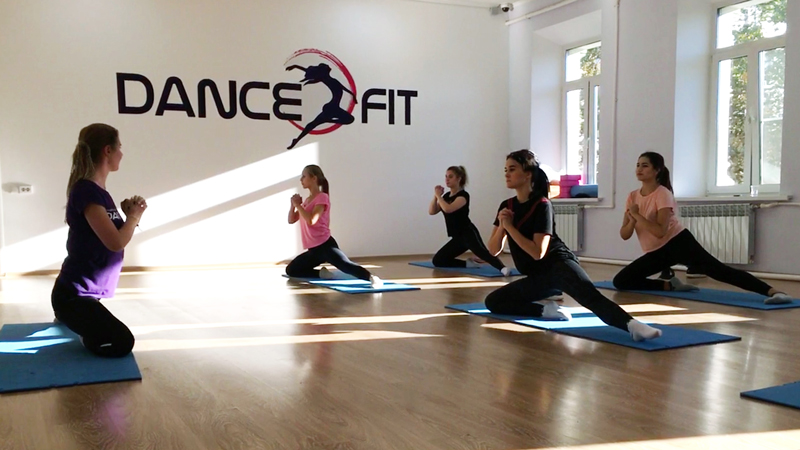 Retract. Hold up. Let go. You can start with ten retractions at a time, then gradually increase their number. Do you feel? You have muscles there! your muscles. Your body. You will soon become friends with him. Exercise can be done two to four times during the day, it does not take much time. If you want to belly dance, you can start right now, pulling your stomach in and out to the beat of the music (not necessarily at the same pace if the music is too fast for that). Your belly is dancing now! And then, after classes in the studio, it will be even better - you will feel confident in this, feeling how well he listens to you.
Exercise three: shoulders. Clasp your hands behind your back and lower your shoulders forward and down. With effort, so as to feel the tension of the muscles. And now, in a smooth circular motion, through the top, take them back and down.
Movement should be as wide as possible! Try to do it resiliently, with force, with the same movement with which the epic heroes tore their fetters. It can crackle in the back - it's not scary at all.
And now let's catch the rhythm with the body. After all, a very common problem for beginners is that they can move either correctly or in rhythm. But if your body learns to catch the rhythm before class, you simply won't have such a problem.
This is where you will definitely need music. Turn it on. Stand at the beginning of an imaginary track, arms at your sides, and walk with the music to the beat. Try it just like that, and then play. Imagine that you want to say something with your walk. You can even imagine yourself as a character in a play based on a book that you like.
Become Carmen or Scheherazade, but at least Mary Poppins - at your discretion. Resiliently, with a pull, with suspensions, with a hidden threat, go to your Jose. Or gently, slyly, letting your hips sway, head towards your check. How about jumping up like Little Red Riding Hood? Try whatever comes to your mind! Most importantly, try to do it rhythmically. Now, why not try walking sideways? And back to front? And waddling like a penguin?
Now let's get up and knock on the door. Imagine it in front of you in the air. Tap several times with double blows with one hand, then with the other. Nobody opens! Tap alternately with both cams, and then with two at once! Why don't you kick her? Naturally, all this must be done in rhythm with the music. Too difficult? Try sooner. Tap rhythmically with the edge of one fist against another or beat invisible drums with your palms. Beat with a "hoof" like a horse. It turns out? Excellent.