How to make a dance studio
How To Build A Dance Studio At Home
Is it your dream to be able to wake up, brush your teeth, and go dance in your own private studio?
To be able to choreograph or take STEEZY Studio classes in the comfort of your own home?
Well, with a bit of sweat and money, you can totally build a dance studio at home! Here's a step-by-step guide on how to do it.
When you're choosing an area in your house to build a studio, pick somewhere that's further away from bedrooms.
You don't wanna disrupt your parents or roommates when they're trying to sleep!
It's also best to keep it on the first floor so you don't have to worry about how much noise your feet are making.
Even if you feel like you don't have lots of options, you really don't need a ton of space to make it work.
I've seen dancers use a corner in their garage, a hallway, bathroom, and even laundry rooms as their at-home dance studios.
Once you have your space figured out, you can...
2.
Install mirrors
There are lots of different ways you can do this. I personally got 2 mirrored closet doors off of Craigslist for $50 total.
All I did was search "sliding closet mirror," and found this family that was trying to get rid of them because they were remodeling their house.
You can find them at home improvement stores, too:
These are nice because you can move them around, but a bit less secure if you're just leaning them against your wall.
You can also use vanity mirrors to build your own dance studio.
Piece them together on your wall depending on how much space you have and how big you want your mirror to be.
A super economical version of this is to get these sticky wall mirrors
and piece them together.
Downside is, you will able to see lines in between them, and they might be difficult to remove from your walls.
If you're renting a place and don't wanna risk peeling off the paint, then you can also get a huge cardboard box and stick it onto that and lean it against a wall.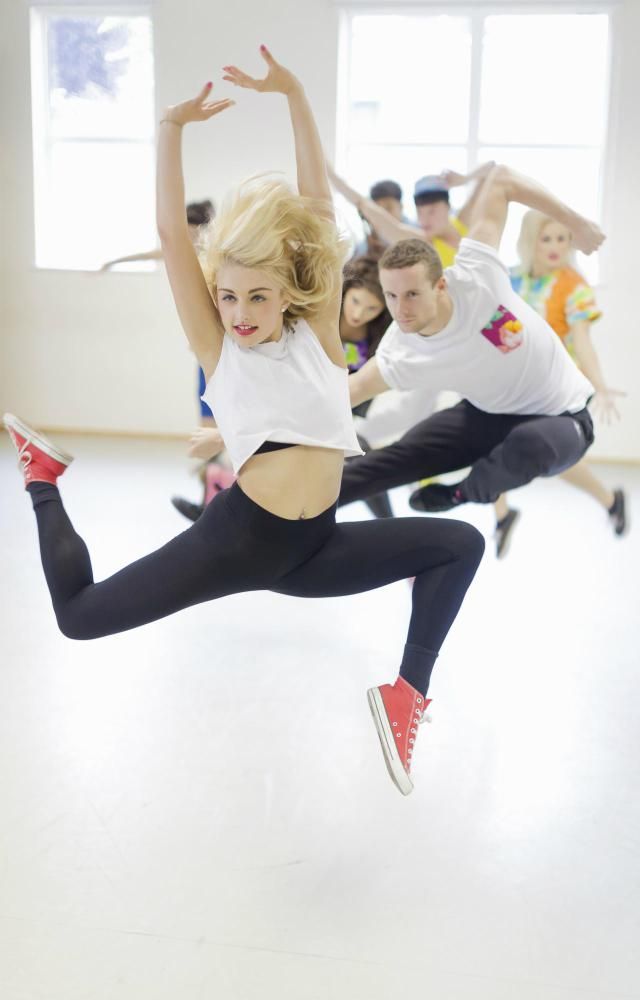 WalMart has these 36" x 60" "Activity Mirrors" for less than $250 that you can install relatively easily.
MiraSafe mirrors can be quite pricey, but they're amazing for makeshift dance studios.
If you're the only person using your at-home dance studio, then one of them will be enough.
Check out this article for a step-by-step DIY guide to build your dance studio at home using MiraSafe.
This Fab Glass and Mirror kit is another investment that'd be worth it if you're building your own dance studio for the long haul.
STEEZY actually uses Glassless Mirrors at our studio / office. They're also pricey, but an option if you have a lot of space and want to be able to move them around.
3. Install floors
This isn't absolutely necessary, but if you don't like dancing on carpet or cement (in your garage), consider getting some wood or laminate floors for your dance studio at home.
There are some portable ones that you can lay down anywhere, like mats.
As well as interlocking ones you can piece together according to how much space you have.
Getting laminate flooring by square foot from a home improvement store is another option.
Dancing on wood is better for your knees and joints than dancing on cement is.
It can also give you a better idea for how your dancing will feel and look when you do it on other wood floors (at a studio, on stage…)
4. Speakers and sound systems
It's probably not necessary to deck out your dance studio at home with surround-sound system.
A nice speaker does the job just fine, and you can move it around for different occasions. We use this one at STEEZY:
This one's nice too:
If you're on a budget, just use your iHome or Echo or whatever speaker you have.
And if your at-home dance studio is just for you, you can also get away with just using headphones.
Dancers are lucky – we don't need a bunch of expensive equipment to be able to do what we love!
With mirrors, a floor, and some music, our at-home dance studio is complete.
Whether you live too far from a real dance studio, or just want extra dance practice on top of taking classes...
Building your own dance studio at home will give you the freedom to dance comfortably, whenever you want!
Use it to choreograph, freestyle, and of course – take classes on STEEZY Studio.
Check these posts out next:
Famous American Dance Studios You Should Know!
5 Famous American Ballet Schools You Should Know
Everything You Need To Know
Have you ever wondered how to start your own dance studio? Or, if you have already started researching how to open one, perhaps you've been wondering if you have what it takes to run a dance studio and make it successful. Does this sound like you? Then, this post is for you! Here's how to open a dance studio, from step one to your studio's grand opening and beyond.
Opening A Dance Studio Checklist
Since we first wrote this post at The Studio Director, we've expanded on the information here so that all studio managers can feel confident and excited as they embark on their journey to studio ownership. We know that studio ownership itself has certainly changed recently as well, so we've added updated information on offering online dance lessons and noted the latest trends in our industry. Throughout this post, you'll also find links to in-depth articles on related dance studio ownership topics.
While all of this information is necessary as you get started, sometimes a checklist is the best way to manage your tasks. Here's your roadmap, with more information below on each of these points.
Apprentice at a studio you respect
Prepare for the many roles you'll take on
Build a name for yourself in your community
Create your dance studio business plan (and estimate the finances involved!)
Find your perfect studio location
Develop your systems and processes
Set up your studio space
Hire your dance studio staff
Get the word out with marketing
Start from a place of organization
Ready to get started? It's time to learn how to open a dance studio of your dreams!
1.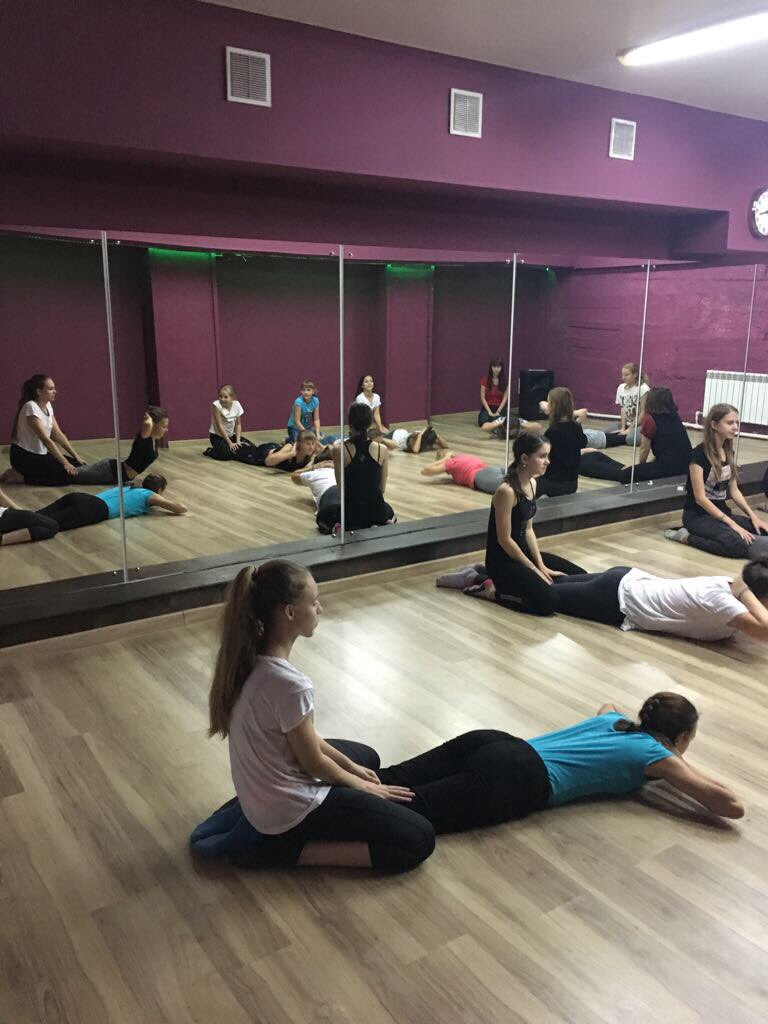 Shadow A Studio Or Owner You Respect
Do you know another studio manager that you respect or look up to? Love a local studio that's on the other side of town or in another city? Know of a studio who excels at online dance lessons? The best way to learn about starting a dance studio is to actually work at one.
If there's a local dance studio that has been around for a while, pick up some hours at their studio and gather notes. Or, find a studio manager you love and ask if you can mentor under them.
While there, volunteer to fill in for the different roles or jobs where they need help so you can see how things run from all angles. This will clue you into important challenges in the dance business and how they are solved.
In particular, make note of:
What problems occur and how they solve them
How money comes in and out of the business
The different roles staff members play
How the studio handles marketing
How the studio communicates with parents and students
More importantly during this period, make sure you enjoy the work! Opening a dance studio is a fantastic way to share your love of a dance with a larger audience, but it's not for everybody—and that's okay.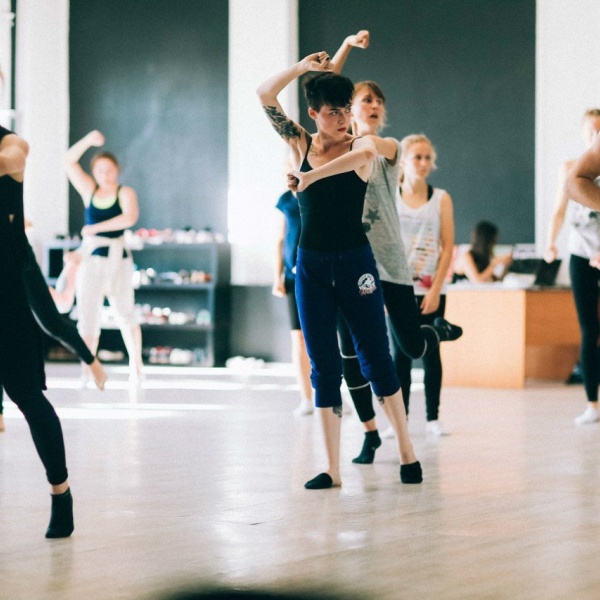 2. Prepare For The Many Roles You'll Take On
Along with understanding the business, you'll also need a clear view of the different roles you will take on as the owner.
Beyond choreographing and teaching classes, you are the person who has to keep the many parts of the business running. Some of those roles include:
Dance studio manager: You'll make sure schedules and daily activities are running smoothly. You will need to be able to communicate what you want, what needs to improve, and ensure that your staff is focused on your goals.
Mentor: Every day, you'll embody the work ethic and attitude you expect staff members and students to take on themselves.
Entrepreneur: Your work doesn't stop when the studio opens. You will continue to grow and develop new studio plans. As an entrepreneur, you'll also be heavily involved in billing, scheduling, marketing, community outreach, events coordination, customer service, and much more.
Techie: Offering online dance lessons? Make sure you (or someone on your team!) can easily troubleshoot virtual class enrollment, set-up, and your online class platform for teachers and students alike.
Learn early on which of these roles you naturally gravitate towards, and which would be better to outsource to another trusted teacher or staff member.
3. Build A Name For Yourself In Your Community
Usually, dance studio owners go into business confidently knowing they already have enough of a following to fill classes from the get-go.
If you do not have a big enough following yet, some ways to find more students include:
Offering dance services to local schools, gyms, and churches
Giving discounts for people who refer your classes to friends and families
Advertising for your classes at nearby businesses that are not competitors, but will have the clientele that would take an interest in dance (think yoga studios or daycares)
Sharing your personality and approach to dance on social media so others in your community can learn more about you
This is a step that you do far before finding your location or setting up your business plan because it takes time.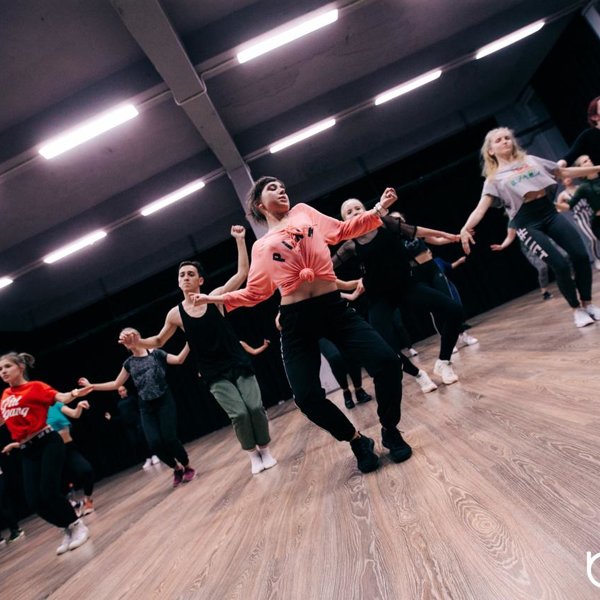 Thankfully, you can work on this as you go through your other dance studio start-up tasks.
4. Create Your Dance Studio Business Plan
Your dance studio business plan is a document that lays out your business goals and how you plan to achieve them. It sets a solid foundation for your studio for years to come. We have more information about creating a business plan here, but yours should cover the following sections, at a minimum:
Executive summary
Company description
Market analysis
Products and services
Financial projections
Marketing overview
Let's look at each of these in more detail. Note, too, that your business plan may contain much more.
Executive summary and company description
The executive summary should summarize your main business goals, vision, and core values. This should not be more than a few sentences. You'll likely have an easier time writing your summary last after you've covered all of the other details.
Following that, describe what sets your studio apart. This is typically what you will use to pitch your company when you are marketing it. It should include the services you plan to offer, the types of classes you'll have, and what sets you apart from other studios.
This section should also clearly establish what type of legal business entity your studio will be, and how you'll comply with any local licensing or regulatory requirements.
Market analysis
It's time to research your potential customers! Building a following well before you begin the process of opening your dance studio can help tremendously with this step. The more people who know you, the more likely you'll know what types of dancers will sign up once you open your doors.
In addition to researching the people who already know you, though, you will have to research your local market, potential customers, and competitors. This section should include all the details you gather about the size of the dance industry in your area and how you will fit into this equation.
Start off by listing the dance studios you will be in direct competition with and the number of students they serve. This will help you determine how many students you should bring in and define your pricing structure.
In addition, you may want to do surveys and host focus groups with your potential customers to ask them what they'd like to see in a dance studio in your area.
For a larger industry-wide study, we recommend reading our post on dance studio industry stats and trends. This will help you get a better idea of where our industry is at right now, and where it might grow over the next few years.
Products and services
Once you have thoroughly analyzed your market, you can decide on the services that will attract the widest range of students. In this section, list in greater detail the classes you plan to offer. You can also outline the benefits that students may receive from taking your classes.
This section will also include any other plans you have outside of classes and memberships to make money, such as dance apparel, competitions, and recitals.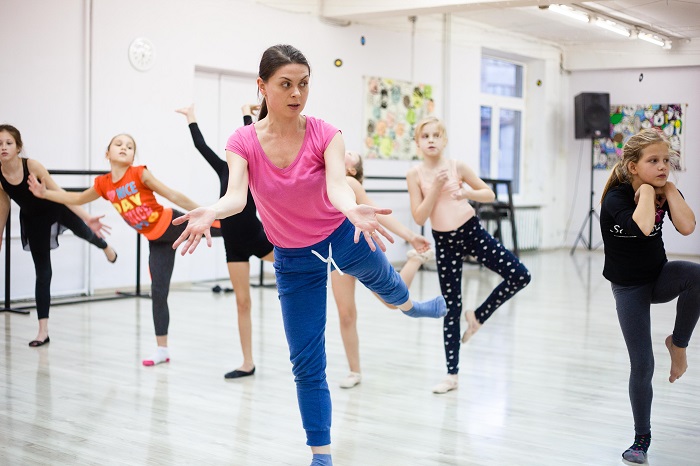 Financial projections
One of the most necessary sections of your business plan is the funding plan and your financial expectations once in business.
If you need a loan to get started, having a transparent and organized assessment of your current financial position and future projections will show potential investors that you know what you're doing.
This portion will also detail where your revenue will come from, how much your bills will cost monthly and annually, and your class pricing. In this section, think of everything you will need to open your doors from equipment like dance studio mirrors, down to the rolls of toilet paper in the bathrooms. The more thorough you can be here, the better.
How much does it cost to open a dance studio though? We've created a full post on how much it costs to run a dance studio here.
Marketing overview
In the most basic sense, this part of your studio business plan is all about how you'll get the word out about your dance studio.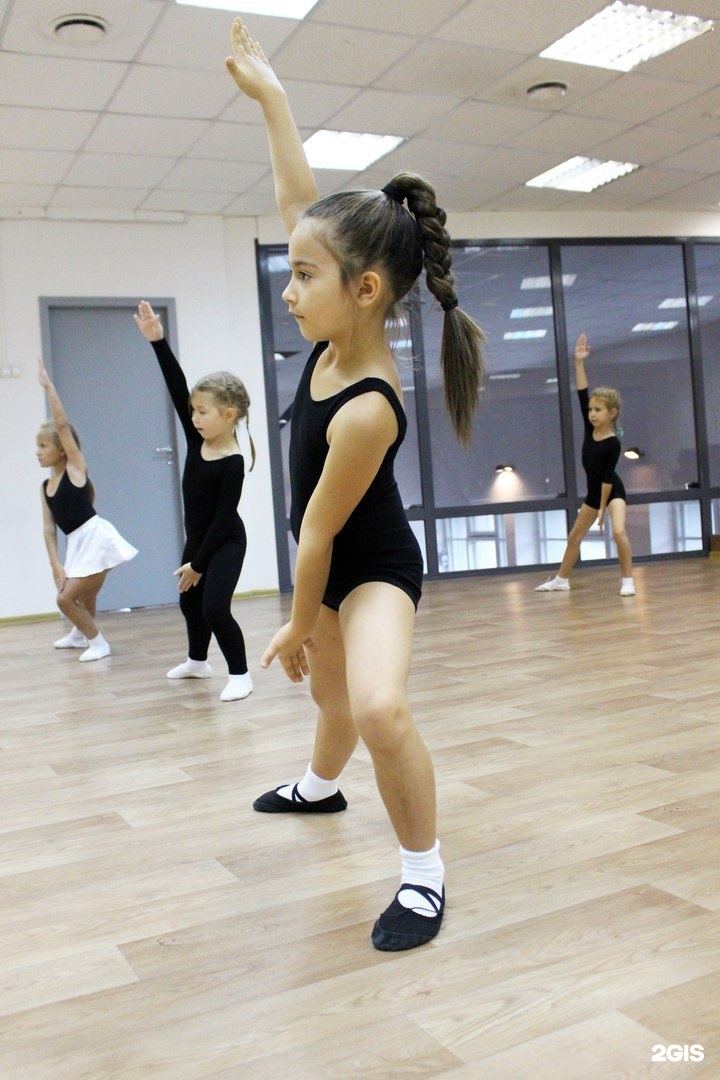 Start by establishing your brand. What's your studio's name, logo, and brand identity? Learn more about that here. You can find ideas for fun and catchy dance studio names in our earlier post.
Also, give a general overview of the marketing channels you'll use and what portion of your budget you'll allocate to marketing. You can include a strategy for growth if you have a plan for targeting other markets in the future as well. Review our full post on social media for dance studios to get started on this one.
5. Find Your Perfect Studio Location
Once you have figured out how your business will run and what your financial situation is, you can start looking for your studio. Do it in this order so you know how much you have for rent and extra costs that will come with the location you decide on.
A dance studio has its own unique requirements. First ask yourself how much space you'll need? Do you want one room or multiple studios in your facility? Will you want a room set up for virtual dance lessons? You will also consider the need for:
A lobby
An office
Storage
Bathrooms
Retail space
Hallways
A waiting room for parents
In addition, don't neglect things like:
Parking options: Does this space have parking that will accommodate the number of students you hope to attract?
Safety: Parents should feel comfortable and safe bringing their child to your location.
Visibility: It may cost more to be in a highly-visible location, but it also makes for easier, passive marketing.
Remember that you will have monthly payments that you will have to meet. Be very clear with your landlord on what those are upfront, along with any unforeseen payments that could come along. If you decide to buy the building, keep in mind that you will be responsible for maintenance costs.
6. Develop Your Systems And Processes
It's time to make a plan for running your studio once it opens. This is separate and more detailed than your business plan, but it's just as important.
Note too that the more organized you make your processes and systems at the beginning, the fewer people you will need to hire to carry them out. This is why so many dance studio owners use dance studio management software. It not only provides them with a guide to carry out their management duties and market their studio, but it also allows for a smaller staff and lower labor costs.
It streamlines their daily tasks so they can focus more of their attention on the fun parts of running a dance studio. You can learn more about choosing the best dance studio software here.
Before your grand opening (and even hiring), consider the systems and processes you'll have in place for the following.
Automating your administrative tasks
Enrollment, billing, and other tasks can be carried out through dance studio software. Organize everything into one place that you can access with a click of a button.
Some tools can also analyze your data and track trends in your business over time so you can make well-informed decisions as you move forward. Because of this, it's best to have this tool in place from the start. You can learn more about the benefits of an online registration process here.
Offering seamless payment options
Your customers expect payments to be easy and built around the types of payment options they already use every day.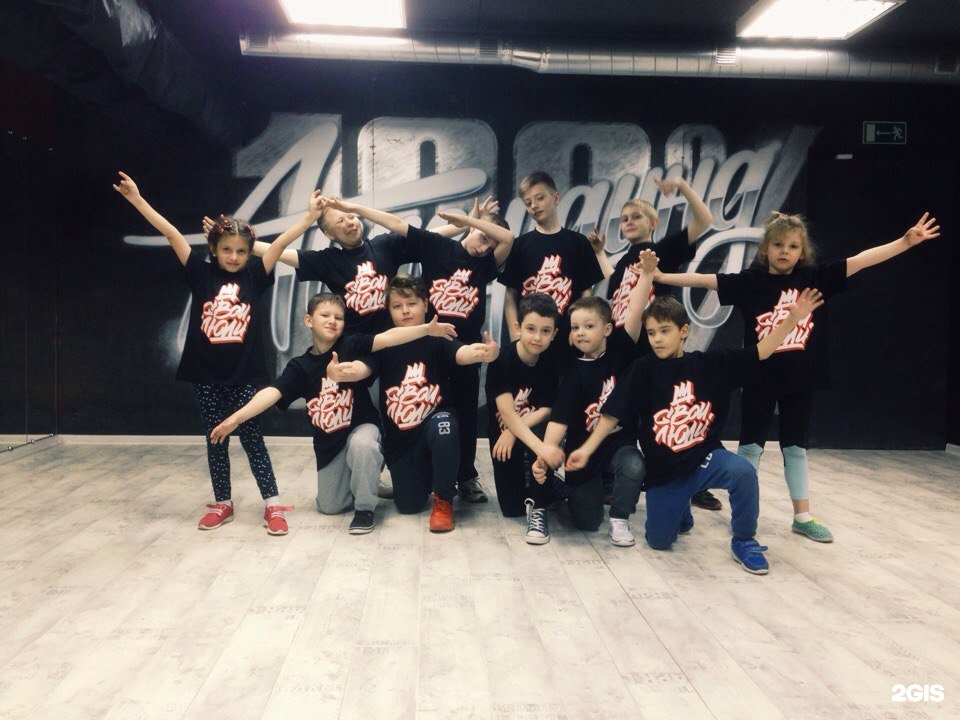 That means offering debit and credit card payments, whether in-person or online. 
Make it even easier for customers with set-it-and-forget-it options, like recurring automated billing and saved payment info. Learn more about payment processing for your dance studio here.
Setting up online dance lessons 
Online or virtual dance lessons represent an exciting new way to reach your students no matter where they are. Rather than face downtimes during long summer breaks or miss out on lessons due to other factors, these types of classes connect students with their teachers right from home! Many teachers also love these types of lessons, as it offers them more flexibility for teaching and studio time. 
Today's video streaming services make online dance lessons even easier. By using a system like Zoom, Google Meet, Facebook, or YouTube, you can connect instantly with students. Some dance studio software tools even offer virtual classroom management directly from the software.
This allows students to sign up for an online class just like they would an in-person class, and provides set-up assistance for studios, teachers, and students. 
Learn more here.
Marketing your studio
Marketing begins before you put together a business plan, but at this step be clearer about how you'll market your studio (more on that below) and who will handle marketing for you. For example, you can handle these tasks, have a staff member handle them, automate some of these tasks with studio management software, or outsource it to a marketing agency.
Registering new students
Make registration easy with a ready-made registration form. We have full details on what yours needs to include here. Likewise, studio management software can automate this.
Developing an annual calendar
Figure out the major seasons for your studio. Consider separating your annual calendar into instruction periods, performances and recitals, and breaks, so students (and parents!) know what to expect each year.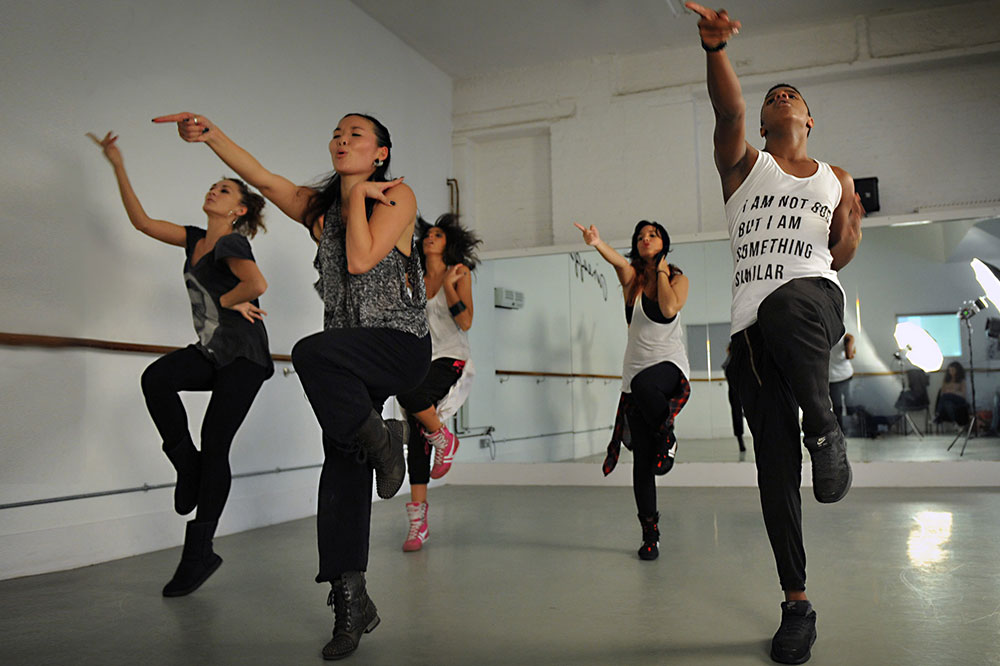 7. Set Up Your Studio Space
Items like flooring, mirrors, and ballet barres are integral features of a dance studio. We go more in-depth into the purchasing choices and decisions behind each of those major features in the linked posts. Don't stop there, of course. Make sure to decorate your dance studio so it invites creativity and movement.
Offering online dance lessons? Learn from other studio owners who expanded into virtual lessons to reach more students, provide more flexibility for their staff, and more. In this article, a studio owner discusses the specific logistics and set-ups they used to run these types of lessons successfully.
8. Hire Your Dance Studio Staff
You might not need a very large staff, especially when you first start out. However, keep in mind that you might not have time to actually teach many classes when you first open. As an owner, there may be too many tasks on your plate in the beginning. To that end, your first hire may be someone else to teach your classes, at least short-term.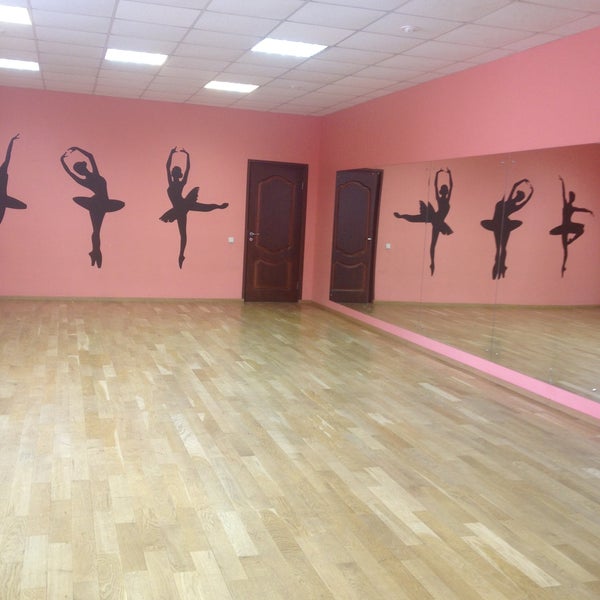 Another may help with front office and administrative tasks.
Whether you have one or many staff members, make sure everyone knows what's expected of them from day one. You can accomplish this by:
Making a clear outline of each position and what they do on a daily, weekly, and monthly basis
Figuring out a recruitment process and using a trial period for new teachers and staff
Creating a training manual with step-by-step procedures for new hires
Using a standard dance teacher contract that formally defines pay, benefits, and your expectations
9. Get The Word Out With Marketing
You may already have a good collection of people ready to sign up for your classes. Even so, it's important to spread the word about opening your dance studio.
To start, your website is going to be your prime source for gaining new students. This is where parents will view your location information, contact info, positive reviews, class schedule, and more.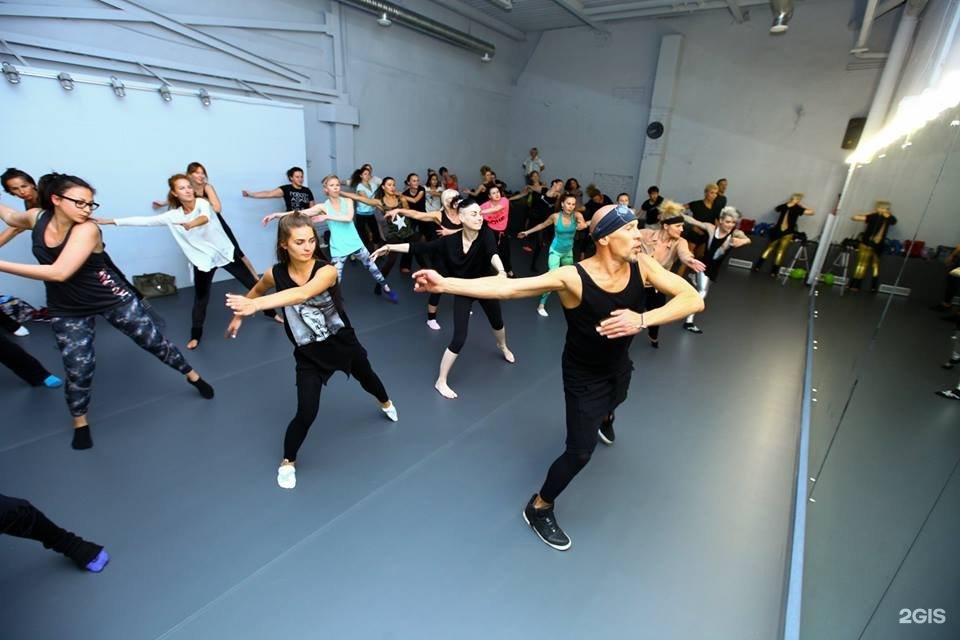 Beyond your website, your ongoing marketing tasks will include:
Increasing word-of-mouth marketing and referrals
Building your social media presence
Growing your email list for future newsletters
Gathering positive reviews on Google and social media
Developing partnerships with local businesses and charities
Once you have these tasks set up, it's time to market your official grand opening. Some ideas include running ads in local papers and on social media, having your students perform at outdoor events in your community, or finding small business events to participate in.
Find even more easy and effective dance studio marketing ideas here.
10. Start From A Place Of Organization 
There are many things that will go onto your opening a dance studio checklist, many of which we couldn't fit into this post. Still, we hope it has given you some insight into opening a dance studio.
As we've noted throughout this post on how to open a dance studio, one of the best ways to prepare is by investing in studio management software like the one we offer at The Studio Director.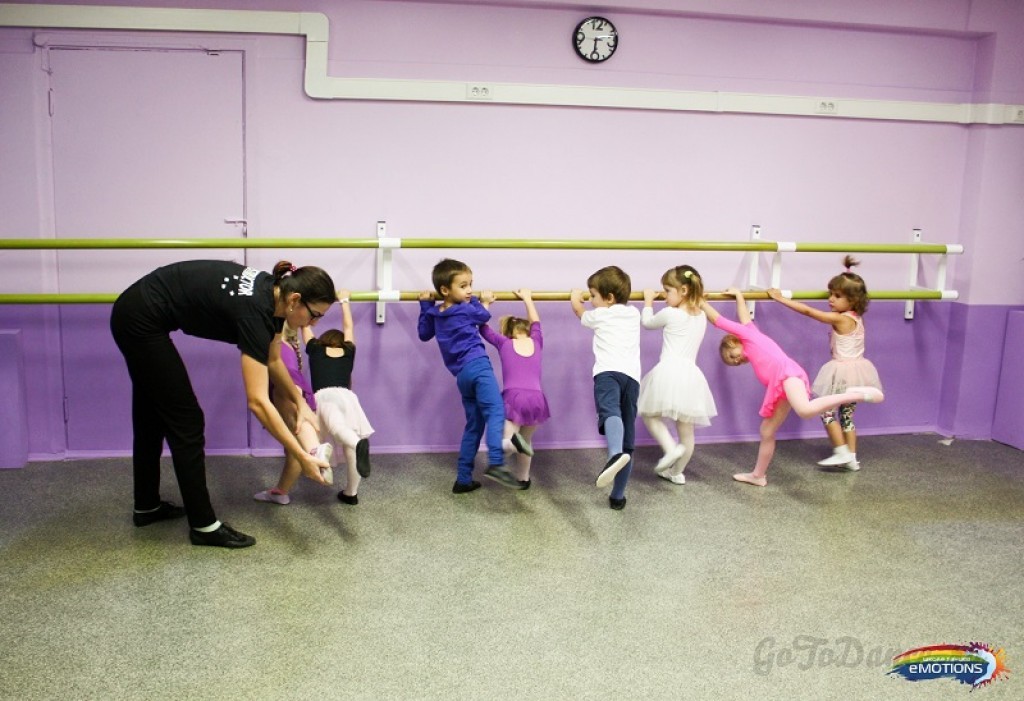 Not only does high-quality software keep your business in order, it helps with marketing and provides additional value to your customers with easy registration, payments, and more.
Any great studio management software will allow you to:
Offer multiple types of payment options, online and in-person, seamlessly
Organize your staff schedules and time-sheets
Handle online registration, as well as costume rental and recital enrollment
Track inventory if you sell merchandise
Set up automatic email newsletters to new and existing students
Allow customers to set up recurring or one-time payments
Integrate the customer-facing functionality into your existing website or a dedicated mobile app
Manage all of your data from a cloud-based system
People do not start a dance studio to focus on the administrative tasks. They do it out of love for their craft. Give yourself the opportunity to truly enjoy the studio you create by starting it from a place of organization.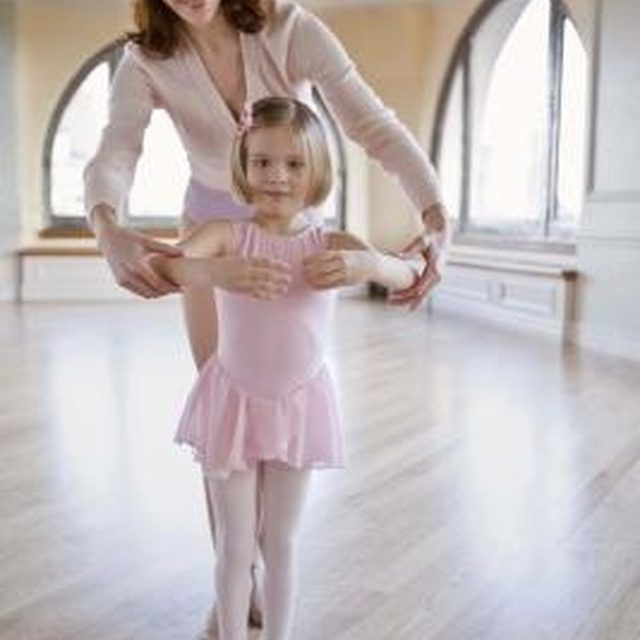 Want to learn more about how The Studio Director can help you open a dance studio of your dreams? Request a personalized 1:1 demo or a FREE 15-day trial now.
How to open a dance school from scratch - an idea for business 2022
A dance school as a profitable business idea
Dancing is one of the most popular hobbies in the world. There is no limit to self-improvement in them, children and adults enjoy doing them almost all their lives. By opening a dance school, you will get a permanent audience and a stable income.
The cost of implementing a business idea and the profitability of dance schools
It is profitable to open a dance school in a large city, such as Yekaterinburg. There, it is able to bring from 50,000 ₽ of profit per month and pay off in 10 months. To increase income, you can hold thematic seminars, take orders for staging individual dances.
Costs for opening a dance school in Yekaterinburg:
| | |
| --- | --- |
| Expenses | Amount, ₽ |
| Opening IP | 10,000 |
| Repair and preparation of halls | 250,000 |
| Purchase and installation of equipment and furniture | 90 000 |
| Advertising campaign | 150,000 |
| Total | 500,000 |
Monthly expenses:
| | |
| --- | --- |
| Expenditure item | Amount, ₽ |
| Rent of halls for classes from 125 sq. m. | 70 000 |
| Staff salary, minimum | 100,000 |
| Taxes, utility bills | 20 000 |
| Advertising, organizational and other expenses | 10,000 |
| Total | 200,000 |
Consider buying a franchise
Franchise "Vita Spa & Beauty" - SPA salon
1 570 000 ₽
Rating
Profit On request
Payback 7 months.
All franchise offers in this area (1)
What you need to open a business and run a school
You can register a dance school as an individual entrepreneur on the USN or UTII, indicating OKVED 92.34.2. Licenses and cash registers are not needed for work, but you will need:
Obtain an IP certificate
Obtain permission to open a school and place a sign in the city administration
Agree on the possibility of operating the premises in Rospozharnadzor, SES
Enter into agreements with the landlord and employees
Coaches working with children need medical records with notes on medical examinations passed on time.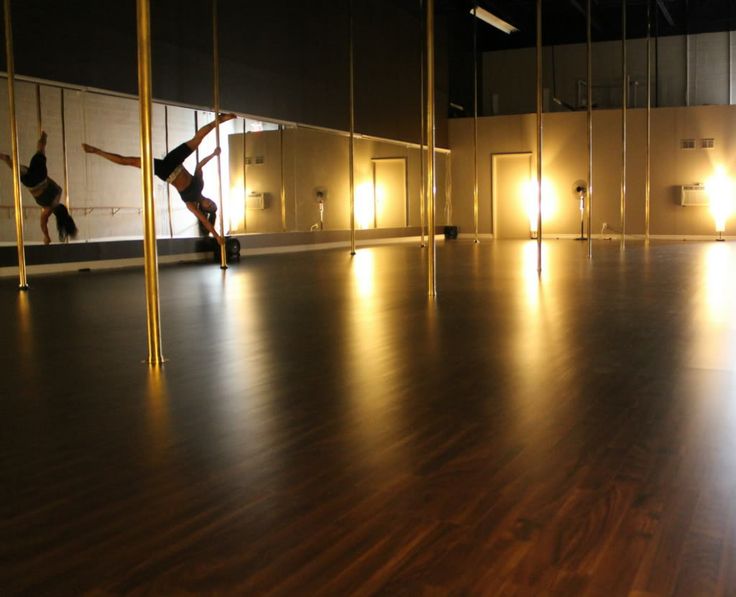 Requirements for the premises
It is better to open a dance school in the central area, close to major transport interchanges or in residential, densely populated areas where many adults live with children of different ages. Strict requirements are imposed on the premises:
The presence of halls with an area of ​​at least 80 square meters. m
Arrangement of ventilation and air conditioning systems, bathrooms, shower cabins
Establishment of separate dressing rooms - men's and women's, at least 10 and 15 sq. m respectively
Allocation of a hall and a recreation area with a size of at least 20 sq.m
You can rent an already prepared room in specialized fitness and business centers, but the rental price will be higher than for an unequipped hall.
Preparing the halls and rooms for work
The practice halls need to be renovated:
Lay a safe floor covering (dance parquet, board)
Make cosmetic repairs, hang mirrors throughout the wall
Equip halls with ballet bars, pylons and other devices for selected types of dances
Place musical equipment, hang speakers
Equip locker rooms with hooks or lockers, benches, place upholstered furniture in the recreation area, and an administrator's desk at the reception
Staff
Good trainers are the defining factor for a dance school.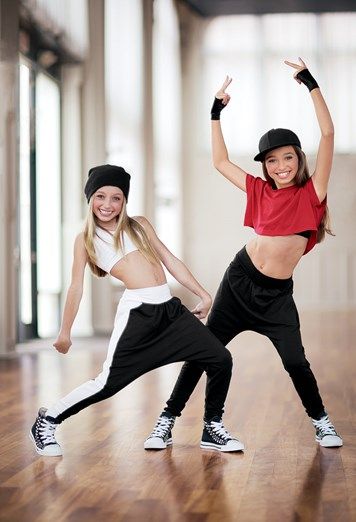 They ensure the influx and loyalty of students, help in advertising with the help of word of mouth. It is good if the owner himself works as a coach and conducts classes. For a dance school you need at least:
Three hourly trainers — from 60,000 ₽ and more
Administrator — 25 000 ₽
Cleaner — 10 000 ₽
Outsourcing accountant serving individual entrepreneurs — 5,000 ₽
Advertisement for a dance school
Primary advertising campaign should include notification in social networks and city entertainment portals, ordering printed announcements about the opening of the school. In the future, you need:
Make a sign on the building, put a remote shield in front of it
Regularly hand out leaflets with the address and offers of the school, flyers for discounts near schools, office and shopping centers
Conduct dance evenings, participate on behalf of the school in city entertainment events
Advertising examples:
Sample dance school poster Sample dance school flyer Sample dance school flyer
Comparing the cost of starting a dance school from scratch to acquiring an existing studio:
| | |
| --- | --- |
| School opening costs — 500,000 ₽ | Purchase of a popular dance school in the center of Yekaterinburg — 420,000 ₽ |
| Estimated profit — 50,000 ₽ | Confirmed profit — 70 000 ₽ |
| Average monthly expenses — 200,000 ₽ | Average monthly expenses — 100,000 ₽ |
| Payback - 10 months | Payback - 6 months |
| Requires investments in the preparation of the premises, obtaining many permits, looking for trainers and clients | The school has been operating for 7 years, a customer base of adults and children has been formed, halls of 130 square meters are fully equipped. m. |
Taking into account the complexities and costs of preparing the premises, expensive rent and the need to develop a client base, it is more profitable to start a business with a ready-made business. It pays off faster and brings more profit.
where to start and how to name a dance school
Opening a dance school
Dancing is an inexpressible pleasure, a toned figure, excellent mood and positive energy that fills a person. Today, both children and adults are enrolled in school and are engaged in modern and classical dances with experienced teachers.
Salsa, Latina, hip-hop, and classical music are considered the most popular among the many directions. Therefore, today many experienced teachers are thinking about how to open a dance school. It is not difficult to build your own business, but is it possible to speak with confidence about its prospects?
Contents
How to open your own dance school quickly: what it takes
How to open a profitable dance school: finding teachers
What do you call the boat. ..
Advertising company: how to open your own dance school
Dancing for children
Business is business
How to quickly open your own dance school: what it takes
Opening a dance school is essentially no different from organizing any other business. It also requires calculations and investments. You need a good team and a development plan. First you need to answer the question: how much will your services be in demand in the place where you plan to start your business. If there are already dance schools or dance groups in your city, it is worth considering how exactly your school will differ from the rest. You must formulate a competitive offer in order to attract customers.
If you are looking for a detailed plan on how to open a dance school, we recommend that you take the advice of experts:
The first step is to determine the style of dancing. To do this, we take into account not only personal interests, but also the needs of potential customers. You should start monitoring the service market before you open your own dance school. After that, you will be able to determine the circle of your students. Classical dances, salsa are suitable for people of all ages, so there will always be many customers. Such youth trends as hip-hop, breakdance, go-go will attract children and teenagers.
Selecting a suitable hall. Not every businessman who is interested in how to open a dance school is ready to shell out a whole capital for the purchase of his own separate premises. Therefore, at first you will need to rent a dance hall inexpensively until you earn a serious reputation and gain regular customers. Today, the rental market has a huge selection of spacious, bright rooms with all the amenities for a comfortable workout. High-quality flooring, air conditioning, full-wall mirrors - look for a suitable option in advance before opening a dance school. A convenient place in a residential area should be located near transport stops.
If you are renting space in a residential building, it would be a good idea to get the approval of the tenants. Neighborhood with loud music, constant vibration, not everyone will like it. And, even if such approval is obtained, you still have to ensure good soundproofing of the room. This may require additional funds.
Advertising company: how to open your own dance school ↑
To get started, create your own website where potential clients can get all the information they need about the school, schedule, coaching staff, and tuition fees. This is how photos and videos with illustrative examples should be - this will help to attract and interest students. Advertising through social networks works effectively. Take advantage of the media, organize a leaflet distribution on the street, and your dance business will be an incredible success.
How to Start a Profitable Dance School: Finding Teachers ↑
If you want your dance business to flourish, you should look for experienced trainers who have won prizes at prestigious festivals and competitions, and also have a good reputation.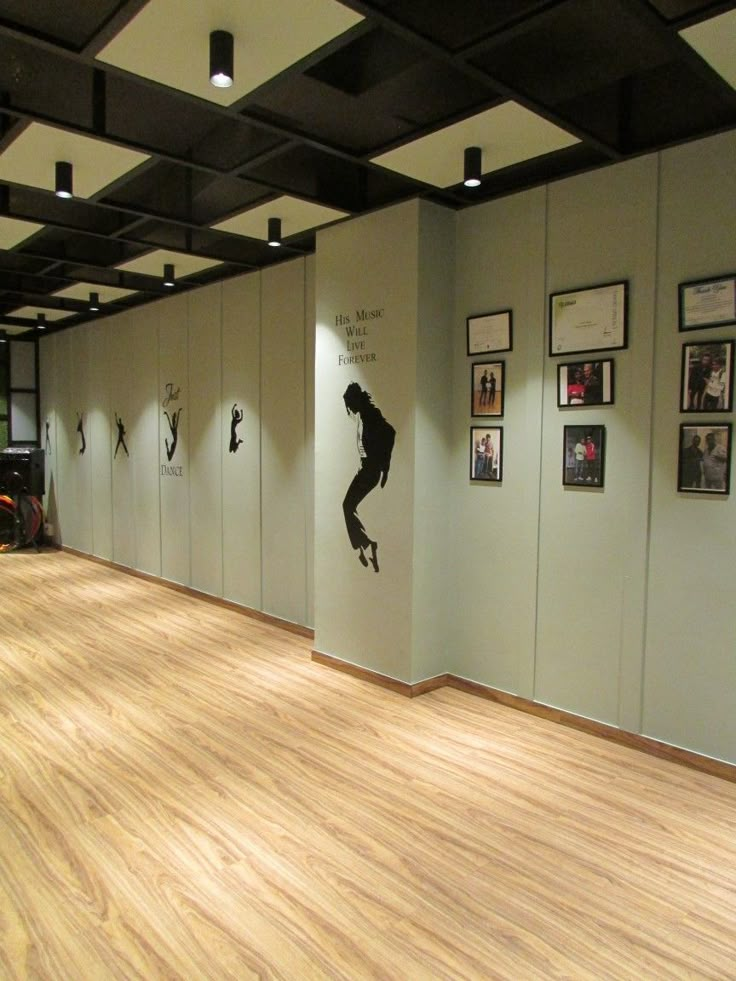 Before you open your own dance school, you need to study the information on thematic sites. The rating of professional dancers and coaches will help you make the right choice. After all, the success of your project will depend on the charisma and skill of the teachers.
By the way, many professional choreographers teach at universities in theater and dance. Offer them the opportunity to work with you on a shared schedule. After all, most of those "stars" of the dance floor that you intend to contact, focusing on reviews and forums, are their former students and they got into the dance show business also thanks to them.
What do you call the boat... ↑
The name plays an important role in creating the image of a dance school. If you don't know what to call a dance school yet, it's okay. There is no need for haste in this matter. Many leaders choose thematic names, one way or another connected with dances, and there are many who want to give their own name to their own dance school.
You can follow their lead, or choose your original name. The main rule is that the name of your offspring should be euphonious, bright, memorable and "dancing".
Dancing for children ↑
Recently, more and more parents pay attention to the physical and aesthetic development of their children. Art and music schools do not know the lack of students. As for dance schools, they still do not have the status of institutions of additional education. After graduating from an art or music school according to a program that has a clear course and deadlines, you can continue your studies at another level. In dancing, however, such results have not yet been achieved. The exception is ballet schools, whose teams subsequently work in theaters.
Working with children has its own peculiarities and limitations. This applies to the arrangement of the premises, and the distribution of classes, and the actual educational program. Therefore, if you are wondering how to open a dance school for children, first read all the requirements.
Supervisory organizations always have an increased interest in children's institutions, and therefore you will have to resolve all issues, even those that at first glance seem insignificant. For example, the arrangement of a fire exit or the condition of common rooms.
Business is business ↑
No matter how creative you are, when it comes to the prosperity of your own school, which should at least pay back the money invested in it, this is entirely your concern. If you feel that you are not coping with the tasks of the manager, hire a specialist to solve economic issues. So you can practice the art of dancing without being distracted by trifles like maintenance or purchasing consumables.
By the way, if you plan to expand the school with additional branches, you will also have to worry about recruiting staff for each of them. And the position of the manager should not be the last in the list of the most necessary. This person may not understand the styles and directions of dance at all, but he must be a good business executive and a reliable worker.