How to find dance auditions
How to Find Dance Auditions – Dance Insight
This post may contain affiliate links. If you click on one of these links and make a purchase, we may earn a small commission at no additional cost to you. All affiliate links are marked with an asterisk.
When you don't have the luxury of an agent, knowing how to find dance auditions is a must. After all, your career and livelihood depends on your being able to find regular work, and to do that, you have to go to lots of auditions. Here are some helpful ways to sift through the endless information on the Internet, plus a step-by-step breakdown of my audition-finding process.
Audition Websites
Websites like Backstage.com are valuable resources for finding auditions across the country. Some are free, others will make you pay to see audition details. But don't let the paywall deter you from using these sites. Use them as a starting place, because you can usually find the details for free elsewhere. For example:
On Stage Door Connections, I saw this listing for Step One Dance Company auditions:
The only thing they let you see is the date and the name of the company, so I did a Google search for "Step One Dance Company Auditions.
" From that search, I found their listing on Backstage.
Backstage doesn't let you see details without paying either, but they gave me another valuable clue: RWS Entertainment Group. I've auditioned for them before, and I know that they give the details of all their auditions on their website. So I hopped over there, and bingo!
Clicking on "details" gives you all the information you need to know. See? The information was out there, but you might not have found RWS if you didn't know to look for it. Audition sites with a paywall can be a great starting point, helping you know what to search for and guiding you to other useful websites.
Here are the main dance audition websites that I use. (I'm from the East coast of the US so some of these are specific to that area.)
DancePlug
Au-di-tions.com
Dance/NYC
Dance Metro DC
Backstage.com (paid)
Stage Door Connections (paid)
Answers4Dancers (paid)
Dance Company Websites
The most success I've had in finding dance audition listings with full details is directly from the companies hosting them.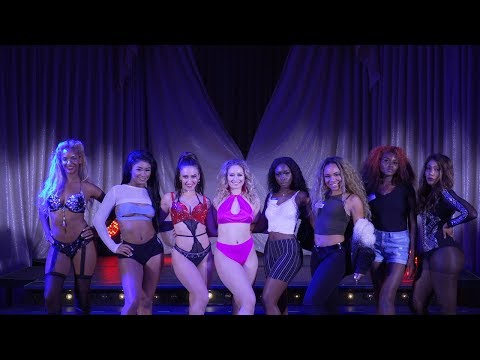 As you saw in the example above, I would have found that audition a lot faster if I had gone to RWS' website directly. Keep a running list of dance companies, entertainment groups, agencies, theaters, summer intensives, anything that you might want to audition for. Include links right to their audition pages. It's tedious to click on every single link, but it's the best way to make sure you have the latest information right from the source.
You might also consider joining a few email lists. If you don't mind getting a lot of advertisements in your inbox (or you have a separate junk mail address), take advantage of the "sign up to be notified" box that you'll find on most audition pages.
Facebook
Almost every business has a Facebook page, so it makes sense that casting agencies, entertainment groups, theaters, etc. would use the Facebook event feature to get the word out about their auditions. Here are some ways you can find dance auditions on Facebook:
Go to "Events" from your Newsfeed and search by location and date. There's even a dance category!
Follow and/or like the pages of people you want to work for. Every time an audition pops up in your news feed, even if you can't go, follow the page hosting that event so you see future auditions from them.
Tag people who might be interested in an audition in the comments, or share the event to your timeline. Help spread the word, and hopefully others will do this for you!
Have friends who've been in the industry for a while? Read the bio on their profiles. People tend to list the companies they've worked for, i.e. "Dancer for XYZ Entertainment." Make sure you're following all of those companies!
Magazines
Whether you read them in print or online, national magazines like Dance Magazine, Dance Spirit, Dance Studio Life, and Pointe Magazine are a great place to find auditions, especially summer intensives. Most dance studios have recent copies of these magazines lying around, so pick one up next time you're early for class or hop over to their websites.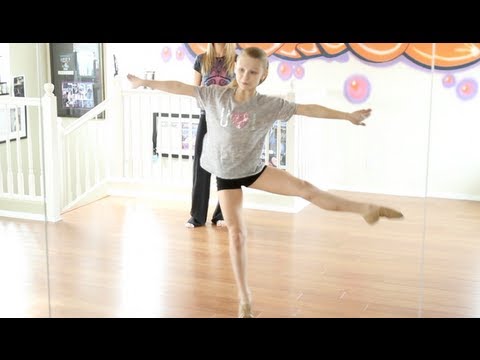 How I Track Potential Auditions
I keep all of my audition tracking info in a simple 3-page Google Doc. It works pretty well because I can access the document from any device and link directly to websites with more audition info. Here's a step-by-step breakdown of my workflow:
Once or twice a week, I sit down at my computer and do an audition search. I start by pulling up my document and going to page 2, where I keep a list of links to audition sites, entertainment companies, Facebook pages, anywhere that auditions might be posted. I go to each link and check for updates.
New audition postings get screened by a couple of questions:

Does the job interest me? (Once you've gone "just for the experience" a couple times you need to get choosy so you don't waste your time and money traveling.)
Do I fit the criteria they're looking for?
Can I realistically make it to the audition location?
Am I available that day? (I'll usually make note of auditions I can't make it to, just in case my schedule changes)

I add all new audition postings that pass the screening process to my potential auditions list, which is on page 1 of my document. I write down the essential details like date and time, and include a link to the audition listing. This page is arranged in chronological order with the soonest auditions at the top, so they're the first thing I see when I open the document.
If I have time, I'll scout out new places to check for auditions. Maybe I'll google "dance auditions Maryland" or I'll try to find out what entertainment company runs a certain tour. If I find a place that looks promising, I'll add it to page 2.
Page 3 is titled "random other stuff." If I find a link I want to save that's not an audition (i.e. a dance company that does cheap drop-in classes), I'll put it there.
A Few Tips
Check for auditions at least once a week, even when you're in the middle of a contract and not looking for immediate work. Be proactive and always be thinking 3-6 months ahead.
Go to as many auditions as you can. You have nothing to lose! Auditioning can be exhausting, but each one will only increase your chances of being hired. Take each one as a learning experience.
Take advantage of social media and make connections. Just took a masterclass? Follow the teacher on Instagram. Subscribe to the YouTube channel that posted the dance video you loved. The dance world is a small, friendly community (in my experience) and finding work is often about who you know. So make an effort to know as many people as possible!
Leave your questions and comments below! I'd love to hear how you find dance auditions and if you have any tips or concerns about finding work as a professional dancer!
You might also enjoy:
How to Ace Your College Dance Audition
7 Things I Learned in my First Month of Dancing Professionally
Photo by Kelsea Hower Photography
Post Author: Nicole
Finding Auditions Online: Where to Start
Finding Auditions Online: Where to Start
The time has come! You are ready to nail your first audition—prepped with your dance shoes, a head shot, and the fierce determination of a dancer who has trained their whole life for this moment…
So now what?
Those main stage dreams won't wait around.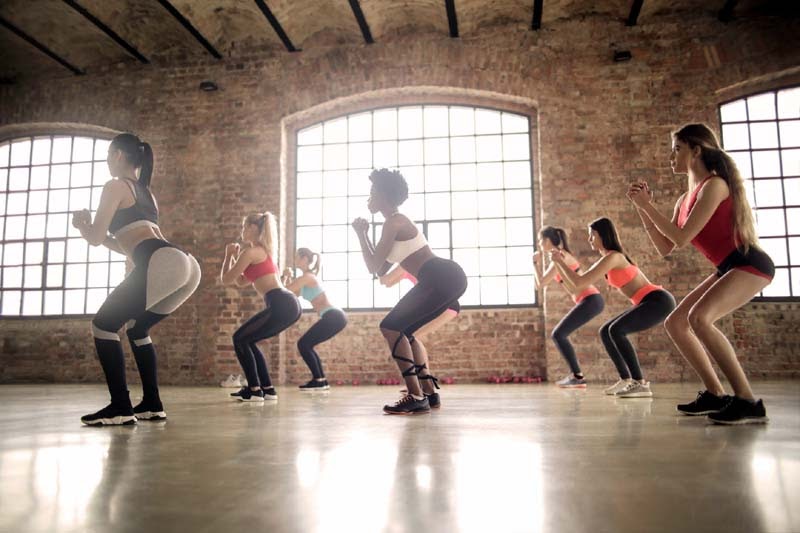 You've got to go out and get them! That means auditions—dancing in front of the people who have the power to make your dreams come true.
"Where are these auditions? How do I find them?"
There are two ways to find auditions—online, or by signing with a talent agency. Any pro dancer will tell you your best bet is to utilize both methods, that means searching for yourself and hiring an agent to search for you.
But today let's focus on what you can do right now to start filling up your calendar. Audition postings for dancers are easy to find if you know where to look.
Below is a list of websites that regularly post up-to-date audition notices. Some require a monthly fee to view their notices in full, while others provide their postings to readers for free. Scrolling through both kinds of websites will ensure you don't miss the audition of your dreams. No matter who you're itching to dance for, be it Broadway, TV, or regional theatre, you can find the opportunity fit for you.
"I'm not in New York City yet."
Don't worry! These sites are not New York exclusive. Most of them filter searches by geographic region, so you can find a professional dance audition near you.
"But, I'm not ready for the stage!"
If you're not feeling performance ready just yet, but are still looking to break into the biz with an internship, part-time job, or a training scholarship, these websites have you covered with opportunities in the entertainment industry that don't have you directly in the spotlight.
Websites to check out:
Answers4Dancers
(Monthly Membership Fee)
A4D is every dancers' homepage, and where I go first to get a broad look at what's happening in the dance world. Their audition calendar is color coded by region (New York, Los Angeles, Other States, Oversees) making it easy to spot auditions near you. Most auditions found on A4D are for stage theatre, but you can also find notices for ballet companies and cruise ships.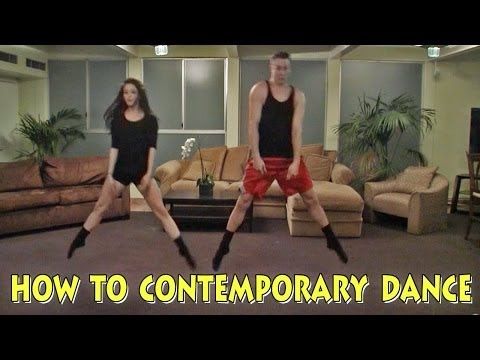 For a small monthly fee, you can access all audition locations, times, and breakdowns. Without the monthly membership, you can still see the audition postings, but they lack vital details you need. In addition to culling dance calls from around the world, Answers4Dancers is also an excellent resource for networking thanks to their recently launched social network—Forum4Dancers.
Backstage
(Monthly Membership Fee)
Unlike Answers4Dancers, Backstage gathers audition notices for all types of performers—dancers, actors, singers and more. They have plenty of filtering options to highlight only what you wish to see by location, talent or skill. Backstage also gathers a high number of postings for film, tv, and commercial work. If you are looking for your career to head toward the screen, this is a great place to begin.
Calltime
(Monthly Membership Fee)
Head to Calltime if you've prepared a show reel or video material of your skills and talents.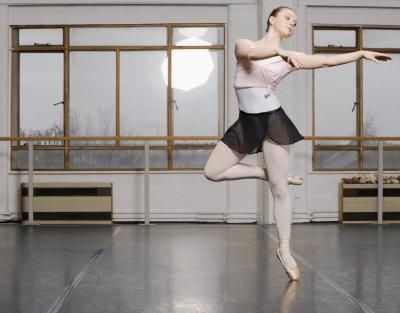 Calltime posts a wide variety of notices, from teaching jobs, seasonal theme park jobs, and general entertainment-related work. With a fully personalized profile, you can submit to many calls digitally—no nerve-wracking audition necessary!
Broadway World
(Free!)
Aside from being a great stop for getting the latest buzz in Showbiz, Broadway World also has a "Jobs" section right on their homepage. Here you'll find listings focusing mostly on stage theatre in the USA, auditioning in New York but also all over the country. Go to Broadway World to brush up on your theatre gossip. Snag an audition while you're there.
Playbill
(Free!)
Nod your head if you've got a scrapbook full of Playbill covers to remind you why you started performing. The iconic yellow program covers have come to characterize New York's theatre district. But on their website, there is more than just cover art. Navigate to their "Job Postings" page, and you'll find listings for auditions in New York and all over the States.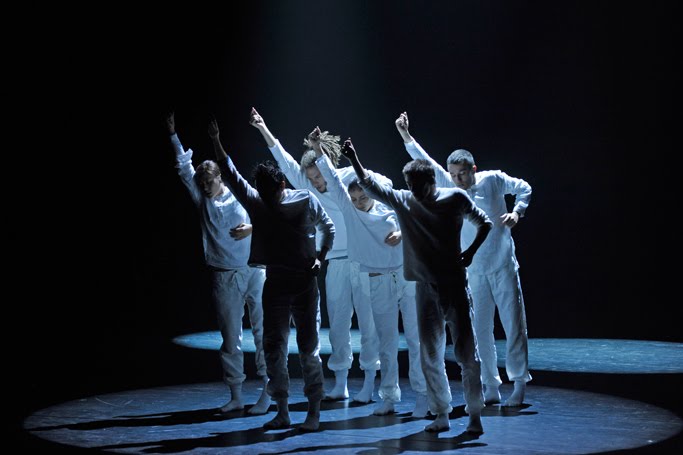 Postings for internships, entertainment desk jobs, and teaching jobs can be found here too.
Radio City Rockettes
(Free!)
Maybe you've moved to New York with one specific dream in mind—to kick high and celebrate the magic of New York with fifty other dancers 5.7" or taller. You're not alone. I've met many dancers who have their heart set on being in New York's iconic line-up. If that's you, then don't miss Radio City's yearly auditions in the Spring for their Christmas spectacular. Shorter dancers do not be deterred; there's also an audition for ensemble dancers. Expect lines that curl around the block and competition to be fierce. Slide into your LaDuca's and slick your hair into a French Twist to earn your spot on the Radio City Stage in one of New York's most popular performances.
Dance NYC
(Free!)
In alliance with Dance USA, the national service organization for dance, Dance NYC is a great place to start for pre-professionals and young professionals alike.
Here you can find auditions, choreographic opportunities, and volunteer engagements. Do not shy away from unpaid shows and internships, for they can often be great opportunities to network and get experience in the business.
Though you may hear of an occasional audition through word-of-mouth (or on one of those decaying cork boards every dance studio seems to have), you'll have the most luck finding the audition suited for your talents by harnessing the power of the web. Take control of your performance career with these websites. Break a leg!
Kelsey is a classically trained dancer and Actor's Equity performer. She has performed for companies such as Central Florida Ballet, Tokyo Disney, Walt Disney World, Universal Studios, and at sea with leading luxury cruise lines. A dancer by day and a writer by night, when Kelsey is not performing she shares her love of dance, travel, and finding a good cup of coffee on her blog Wend Away Travels. Find her full performance bio and show gallery at www.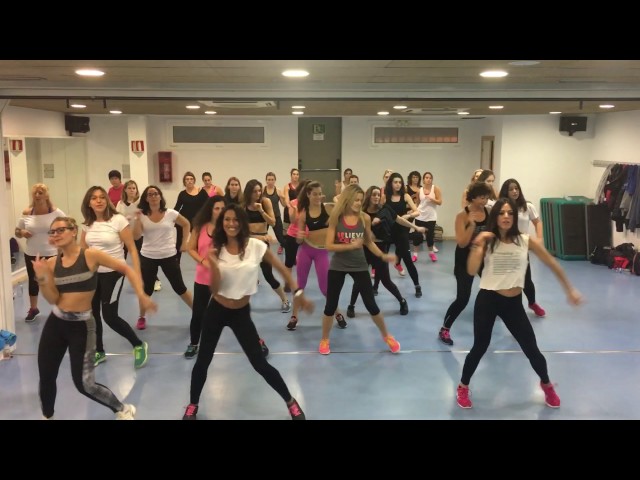 kelseyannglennon.com.
7 tips for those who want to learn how to dance
September 9, 2020Reno5Life
Dancing is a great way to make friends with your body and gain self-confidence. And yes, they can be mastered at any age.
Share
0
1. Choose your style
The idea here is the same as with sports: if you secretly hate yoga or iron exercises, you are unlikely to go to workouts week after week. To achieve noticeable progress in dancing, a beginner will have to practice a lot and regularly, so it's better not to torture yourself and choose a direction that really ignites.
You can focus on the music that you like - you need to catch the drive from movements to it. It is music that forms the style of dance and its energy, so decide what is closer to you: for example, funk lovers should try popping or locking, folk fans may like Irish dancing, and if you respect jazz, swing and everything like that, take a closer look at lindy hop.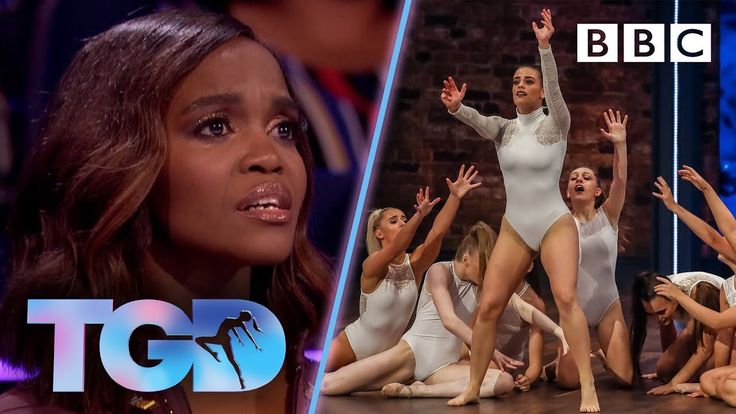 Another criterion is the nature of the movements. Some are closer to dynamic, as in hip-hop, others are smooth and sensual - for this in tango. There are also health restrictions to consider. So, twerk is not suitable if there are problems with the lumbar spine, with sore knees it is better not to get involved in shuffle, and it will be difficult for an aged person to master house.
2. Set a goal
Photo: Iakov Filimonov / Shutterstock
You can start dancing at any age, but it's important to keep in mind why you started it in the first place. It is perhaps too bold to expect that in half a year of classes it will be possible to reach the level of international dance championships from scratch. But if you want to try dancing in order to develop plasticity and learn to feel the body better, great, go ahead.
Don't expect everything to work out the first time. When you learn from scratch, difficulties are absolutely normal, the main thing is not to score in classes.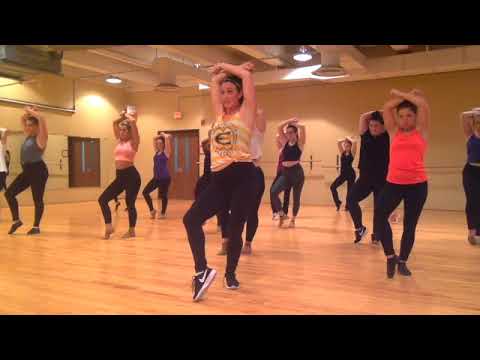 Over time, both the correct posture and a beautiful gait will be developed, and as a bonus you will also get self-confidence - with freedom of movement, freedom from complexes will come.
3. Don't forget about sports
Some dances in themselves make for a good workout. A vigorous shuffle will replace cardio, and a break can give a load to almost all muscle groups. And yet, without preparation, it will not be easy. A more or less good stretch is needed in any type of dance, and, for example, strong arms and strong abdominal and back muscles are also useful for pole dancing. You can combine dancing with strength exercises, but you need to give the body time to recover and not plan classes in a row, but allocate at least a day of rest between them.
And don't forget to warm up before dancing. So that the training does not end with an injury, the muscles and joints need to be prepared for the load. You can allocate 10–15 minutes for a warm-up, it should include simple articular gymnastics (at least elementary rotational movements of the shoulders and knees), tilts and dynamic stretching.
4. Take some lessons from a trainer
Especially if you have never danced before. Those with experience can learn new styles at home with video tutorials, but that's because they already know how to control their bodies. Beginners are unlikely to succeed, but disappointment in themselves and demotivation are guaranteed - if you can't repeat elementary movements, then there's no point in doing it.
Nothing really strange here. Without preparation, it is difficult to just take it and start moving freely. At least the basic elements are better to master under the guidance of a pro, and when you feel that you are coping, supplement these lessons with home workouts.
5. Learn something new in every class
When you repeat the same set of exercises and movements over and over again, classes turn into a good way to pass your free time, only you can forget about progress. Acquaintance with new elements is the same mandatory part of any workout as a warm-up.
It doesn't matter if you work with a mentor or on your own.
Do not immediately try to copy cool dancers. First, study the basic movements, then try to combine them into bundles until you hone them to automatism, and then experiment and improvise, creating something new based on familiar elements.
6. Record yourself on video
You don't need to record the whole workout from the warm-up on, it's enough to record only those moments with which you have problems. These can be separate movements or bundles that are not given in any way. Review the video and, if possible, objectively assess what is wrong: perhaps there are technical problems that are difficult to notice in the process. When you understand what's wrong, try to repeat the movement and record it on video again - and so on until you achieve a good result.
This approach will help you find errors and track progress. You can not even limit yourself to memorized ligaments, but improvise - then see how it looks from the outside.
7. Find like-minded people
Photo: Iakov Filimonov / Shutterstock
If you need an extra reason not to miss classes, then meeting new people can be a good motivation. It is easier here for those who train in a group. Often the dance school becomes the center of a close-knit community, where people come not only for the sake of classes, but also just to spend time together at dance parties.
Finally, the more partners around, the more experience. Do not limit yourself to dancers of your level of training and practice with those who are stronger or weaker than you. In the first case, you will be able to improve your skills, and in the second, you will try yourself as a coach - this, by the way, is a good way to learn to take more initiative and understand the very principle of movement in dance, and not just memorize the alternation of chords.
Stay fit and connected with the OPPO Watch. They have two powerful processors, a bright AMOLED display, 1 GB of RAM and 8 GB of internal memory, Bluetooth, Wi-Fi and NFC modules.
And more than 90 training modes, including those designed specifically for ORRO. Work out cooler with music, you can listen to it in streaming services or download tracks to the memory of your watch.
If you want to enjoy clear sound, the OPPO ENCO W31 Wireless Headphones will come in handy. Two-level noise reduction system, easy operation and stable connection will make listening to music and talking on the phone as comfortable as possible.
Show smart watch and headphones!
Read also 🧐
How to learn how to dance the shuffle
How to learn street dancing without leaving your home
Zumba is a fun way to lose weight for those who love dancing
"I like that I stand out." Men dance in heels on Russian TV
Anastasia Anisimova
for BBC
Photo credit, Instagram Igor Kotov
The appearance of men in heels in a dance show on Russian television surprised not only the audience, but also professional judges.
At the same time, in the West, fashion in traditionally female dance directions today is largely set by men in heels.
Anton Lushichev came to the audition for the TV project "Dancing on TNT" in high heels. Upon entering the stage, he immediately aroused surprise not only among the audience, but also among the judges, most of whom are professional choreographers:
- Streep?
- Yes
- Come on?!
The dance direction called strip or strip plastic, so often chosen for listening by those who want to take part in the TNT project, has become something familiar in four seasons. But not in the case when this style is performed by a man.
"I like that I stand out"
At the audition, Anton had to not only dance, but also answer questions that were never asked to the female contestants who came to the show with the same style:
- Why did you choose this style? Why do you like him?
- I like that the strip can be different.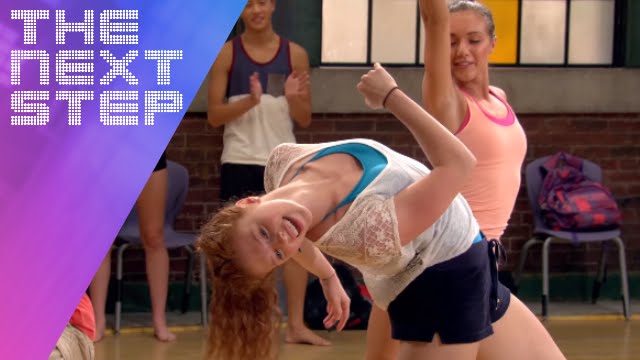 I like that I'm in heels. I like that I stand out.
After the dance, the judges began to discuss not so much the performance of the dancer as the appropriateness of the man choosing this direction. At the same time, all the judges noted that Anton danced perfectly.
"You came in high heels and danced very well. It's cool. But I want to see a man even dancing. It's uncomfortable for me to look at such a performance in a man's guise," said TV presenter Olga Buzova, who sat on the jury.
Dancing without music? The story of the deaf dancer Andrey Dragunov
"I can't afford to do bad things": the story of a girl who became a ballerina at 30 high heels in Russia is difficult: "When I just started dancing, when I just bought myself heels and went to my first St. Petersburg championship, half of the people in the hall simply did not understand what was happening. And the reaction was very negative. Now they began to treat me softer, but initially it was trash. You walk down the hallway and everyone is looking at you with huge eyes."

Universal dancer

Anton is not the only man who came to audition for the dance project in heels.

Igor Kotov's performance also caused surprise among the judges, while all the jury members admitted that he also danced the strip choreography perfectly, performing difficult tricks and acrobatic elements.

Skip the Podcast and continue reading.

Podcast

What was that?

We quickly, simply and clearly explain what happened, why it's important and what's next.

episodes

The End of the Story Podcast

If for Anton dancing in high heels is a provocation, an opportunity to stand out and make himself known, for Igor it is a skill that will make him a versatile dancer.

"I started dancing classical as a child, then I switched to modern choreography, hip-hop, jazz-funk. I am a versatile dancer, I also dance the strip. Initially, the strip was created for girls. And there is an absolutely erroneous opinion that this is about how to spin on poles and undress, although this is not at all the same. It is the same style of dance as hip-hop. Only it has its own characteristics. A real dancer must dance both female choreography and male choreography. There is nothing wrong with me in I don't see it," Igor said in a TV show.

Igor, like Anton, admits that high-heeled dancers have to face discrimination in Russia: "We have very few boys who dance the strip. style".

Strip for everyone

In Russia, strip plastic performed by men causes mixed feelings even among those choreographers who are engaged in this direction.

Anastasia Yurasova, founder of the Frame Up Strip style, told the BBC Russian Service: "How do I feel about guys dancing the strip in heels? Personally, I don't really like it. And I think that every man should be a man. I am not in favor of this."

At the same time, she noted that there are dancers who deserve to dance in heels: "If we are talking about dancers like Igor and Anton, then for me they do not look like a woman. Despite the fact that they wear heels, they have masculine energy and what they do does not look vulgar. They have a chic performance technique, "says Anastasia Yurasova.

In her opinion, the audience in Russia is not ready to accept a male dancer in heels.

Social media reacted differently to men wearing heels. Among the many negative reviews, there were those who supported the dancers and wrote: "Strip for everyone." Moreover, many users wondered why a woman who dances male style well in Russia will always receive public approval, when a man with a style that is traditionally considered feminine will most often be ridiculed.

Image copyright Twitter

Better than a woman performing?

A man dancing in heels is hardly surprising among choreographers in the US and Europe.

"Today this is really one of the trends in dance culture. We see more and more men among students and teachers of dance styles that used to be considered female," says Tamara Kramer, director of the Studio 68 dance school in London.

Male dancers in the West not only dance in high heels, they create it.

One of the most famous dancers in this direction is the American Zhonte.

"When he first appeared, it was a real explosion in dancing. Everyone asked - God, who is it, how does he do it, everyone wanted to copy him and still want to," says Kramer.

According to her, Zhonte's solo performances in high heels are an inspiration for dancers and dancers all over the world.

After graduating from ballet school in Oregon and working as a dancer for Janet Jackson, Jonté began working with the stars as a choreographer. He directed Beyoncé's The Beyonce Experience tour and many of Beyoncé's music videos, including her hit Freakum Dress video.

Another famous dancer in high heels is the Frenchman Janis Marshall.

In 2014 he was a finalist in the television competition Britain's Got Talent. "Janis became a prominent figure in dance back in 2010, but his participation in this TV project opened up heeled dancers to a wide audience in the UK and changed the perception of them in many ways - they began to be taken seriously, dancers in heels," - says British choreographer Richard Marcel.

"That was ten times better than any woman on stage today. Fantastic!" - the judges told him after his first performance at the competition.

In 2015 Janis choreographed for Cirque du Soleil in Las Vegas. According to viewers, it was perhaps the sexiest performance on the show in its history.

"To say that a man cannot dance in heels is to discriminate against dancers. If you like to dance in heels, why should you stop yourself?" says Tamara Kramer.

According to her, dancing in high heels performed by men and women differs in many ways: "These are different approaches even in teaching.