How to exotic dance moves
Instructions on how to dance the first night at the Strip Club – Kate's Diary (Kate's Diary Agency Kate Hajduk)
If you want to dance in a strip club, here are three basic tips for you!
1. Start by learning dance moves and practice them!
2. Decide what to wear on stage and look for simple ways to stand out from the rest of the dancers!
3. Find your own music style that suits you and your dance moves!
With a little willingness and confidence, you can earn a considerable amount of money even on the very first night!
Below, I will introduce you to the three basic tips described in detail, step by step to make it easier and you bolder to enter the stage on the first night!
FIRST METHOD! >
DANCE GUIDELINES.
Choose the music you want to dance to.
If you have the option to choose a song at the club, do it! Thanks to this you will feel more comfortable during the show. Try choosing two songs, one faster and the other slower.
Get Work on two choreographed for yourself. Thanks to this, when you enter the club you will can feel the atmosphere and then decide which style you want to dance today.
Find out if you can choose your own song at the club or if there is simply a top-down playlist.
Take your clothes off slowly.
Do not take everything off at once! Remember that it is should be an erotic, mysterious, feminine, and sensual dance. Slowly  remove one thing about every 30 to 60 seconds. Then wait an extra  30-60 seconds to get rid of the last piece of underwear such as a bra or panties. (If it is a full strip club). Make contact with your customers, for example, act as if you were to take off your bra, sliding 1 strap down, smiling at them, and then pulling it back. You can also hook your fingers to the sides of the panties and gently move them, and finally wink
Move seductively around the stage.
Touch your body. Walking with slow light steps is a reflection of your sexuality.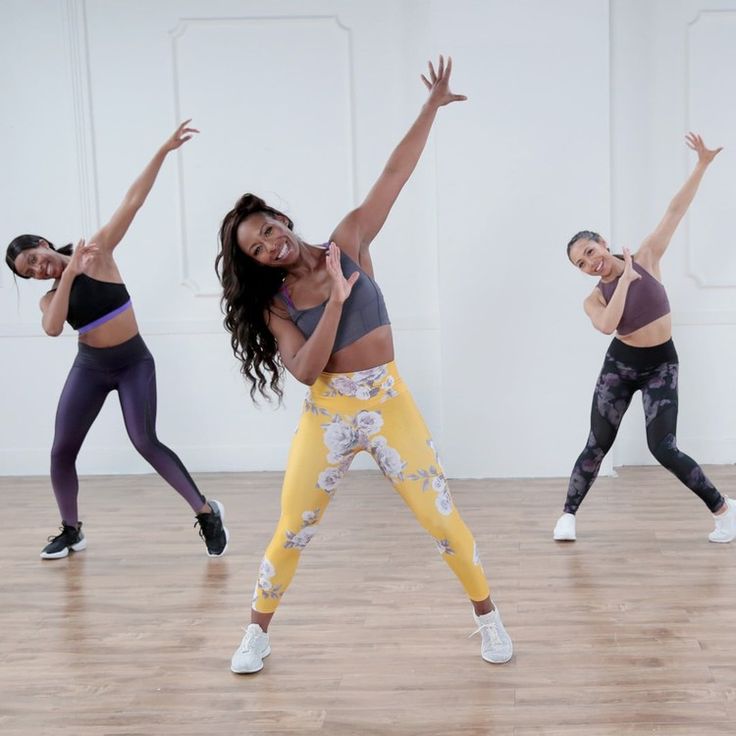 Try to writhe around the stage, gently touch the hips and thighs, sliding your fingers through your hair or moving your hands along your body. Make sure you dance in time to the music.
Make simple moves that each of us can do.
It is an easy move that you can add while dancing to showcase your strengths. In this case, legs and bottom. Stand with your legs slightly extended, lean your back on the tube, put your hands on your knees. Then slowly go down. Then come back the same way. You should have the tube between your buttocks. When you are on straight legs, lean forward. Try to make this move face to face with clients to give them a full view from the front and side.
Try the so-called "Zigzag" lying on the stage.
Lie on your back and straighten your legs towards the ceiling. Then bend your back to gently lift it off the ground. Bend your knees, and start making them full circles by touching your body and looking at the customers.
Bend over, touch your toes, then stand up sensually.
This move attracts attention and is a great way to highlight your strengths. Bend slowly, as if you want to raise something from the ground, touch your toes (or calves as far as possible), then start to rise. When you are halfway up, pull your body up and throw your head back.
> Tip: If you have long hair, pull back during the show and sometimes throw your hair back. It looks very sexy.
Make a move for beginner strippers!
Dancing on the tube may seem easy, but it requires some practice to do it gracefully. This step is the easiest to master because it does not require weightlifting. Just hold the tube with one hand, seductively stepping around it.
Here are two simple tricks that are great to start with. They do not require much strength, and even with medium flexibility, they can look nice. Pay attention to key points and train!
Sexy hips with a large dose of sex appeal
Stand a little apart from the tube and start moving your hips freely.
You need to learn pelvic and hip isolation. That is, you stand in a small step and try to push the pelvis forward as much as possible (but only the pelvis itself, with the rest of the body staying still) and then backwards. These are pelvic isolation. Then the same thing but sideways, i.e. isolation with your hips (you move your hips all the way left and right). If you have mastered it, go "square" – hips forward, then right, then back, and then left and back again. Then make it faster and smoother. Remember that every time you must hit a point, i.e. front, right, back, left, but transition smoothly to each point.
Sensual waves with which you can experiment and improvise.
Relax to start with. Loose hair Standing. Music, lighting, and outfit greatly affect how you feel and move. Listen not only to Your body and but to yourself. The feeling of being made of wood is the result of stress, tension, and a sense of uncertainty – reject the opinion of others about yourself. You are WHO YOU WANT! We start with the legs positioned, stand in front of the pole, and holding the pipe with both hands, you make the movement starting from the chest, stomach, and hips.
You will have to locate these three movements in your body. A common mistake is that the hips and stomach are treated as one point, and then this wave does not look half as enticing. The first move  makes one area come into contact with the tube, while the other two areas do not make contact.
1) If the chest goes forward, the hips retreat.
2) The moment your hips go forward, your stomach goes, your hips come under you.
3) At the last point, the hips go the most forward, the rest deflects.
 It is worth learning how to turn around the pipe from the very beginning and then add new figures that you get to know so that the progression is most noticeable. We learn to be familiar with the pipe, using two and one hand, variations of rotation, getting up from the floor, climbing the pipe and sitting on it. Working on the delicacy of movements.
Combine all the moves to create a nice layout.
Create your own list of moves. Choose those that match the different parts of the song you will be dancing to.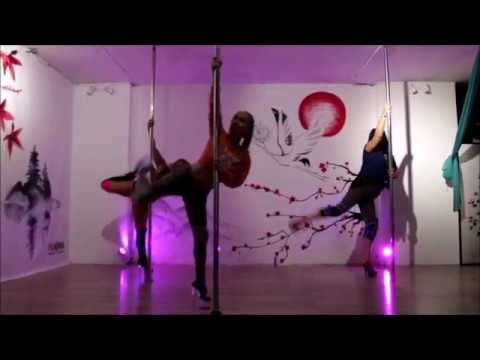 Remember to take your underwear off in 30 to 60 seconds. For example, during a short song you can try zigzag lying down, stand up, make a basic figure on the pipe, and then remove the top. However, during the slower part of the song you can walk in slow motion and lean seductively.
SECOND METHOD! > CHOOSE THE RIGHT OUTFIT!
 Choose something red, pink or white (if the club has UV).
To draw the attention of customers. These are striking colors, so it's a great way to stand out from other dancers. Choose a pink bra and panties covered in a tight red or white dress. If you do not have any styling ideas, write to me! I know designers who make costumes / creations especially for strippers.
Choose underwear / clothing that will be easy to take off.
If you start dancing in a dress or full dress. You need to pay attention to whether it is easy and quick to remove. For example, instead of zippers and buttons, choose clothes with press-studs and Velcro fasteners.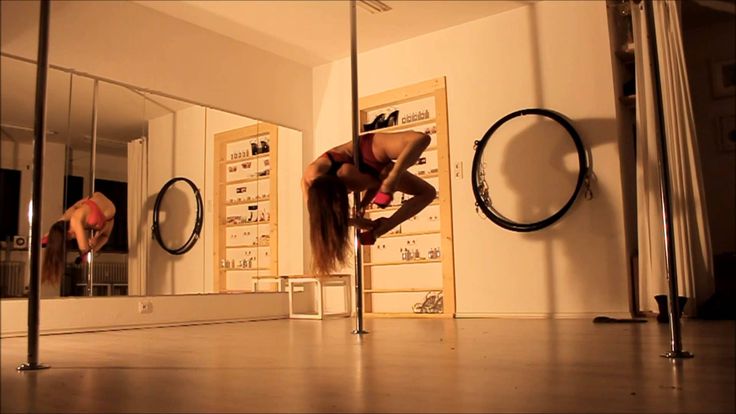 What to do if you have nothing at home that is suitable for the first show.
If you do not want to buy a new dance outfit, ask if the club has any interesting items or outfits that you can borrow for your first time.
 Wear shoes in which you will feel confident.
An unruly fall or slip during the first show can affect your performance and most importantly your well-being. Make sure you choose a pair of shoes that are comfortable and that make you feel sexy. You can wear high heels / heels. To start with, look for shoes with non-slip soles. They usually have rubber bottoms that will provide additional traction on stage. I recommend buying so-called " glasses "brand" Pleaser Shoes "These shoes are intended specifically for pole dancing.
Style your hair and makeup to look sexy and stand out.
You know what hair and makeup look best for you, but a few simple strategies can help you stand out more.
Some things you can try overnight are:
 Wearing artificial eyelashes to make your eyes look larger. Most men find long eyelashes sexy.
 Choose a red lipstick to draw attention to your lips. This will make your lips immediately noticeable, which can help to attract the customer's attention.
 Style your hair loosely and warily so that it looks like you just got out of bed. This will give you a sexy and natural look.
 Remember about manicures and pedicures. Well-groomed hands and feet are an especially important aspect
THIRD METHOD! STAND OUT OF OTHER DANCERS!Choose a nickname that will stick in your memory.
It is best to avoid popular stripper names like Blanka, Agnes, Candy or Alis. Instead, choose a sexy-sounding name that also seems to be your real name. It can be any, if it is not your real name. This will help protect your privacy. For example, if you want the name to start with "O", you can choose Olivia, Oktawia or Ola.
If you want something that starts with "K", Clara or Karo.
Smile and have fun while dancing.
If you look bored or unhappy while performing on stage, it is not sexy. Show that you have a great time during the show. This will increase your chances of tips or private customer interest.
Keep eye contact with clients while dancing.
Making eye contact shows confidence, and it is sexy! While dancing, look at potential customers to show that you are good at what you do! Avoid looking at the ground or the ceiling.
END THE SHOW WITH A NICE FIGURE OR MOTION
Your last move is your grand finale, so make it interesting and unforgettable!
Katarzyna Hajduk > Kate:*
Exotic Floor Work Tutorials – 123Poling.com
Skip to content
Exotic Floor Work TutorialsIrina2021-10-05T01:31:40-04:00
Search for:
All
Exotic Floor Work
Exotic Floor Work Sequences
Heel Clack
Liquid In Heels
Stand To floor
Switching Directions
Traveling moves
Wavy Legs
Irina2020-06-19T20:30:37-04:00
Irina2019-10-07T00:24:16-04:00
Irina2019-09-04T19:49:44-04:00
Irina2019-09-04T19:47:59-04:00
Irina & Devon2019-08-06T23:03:55-04:00
Irina2019-08-06T22:58:39-04:00
Irina2019-07-04T17:30:50-04:00
Irina2019-07-04T17:26:11-04:00
Irina2019-06-05T17:03:45-04:00
Irina2019-05-04T20:26:00-04:00
Irina2019-04-05T21:12:02-04:00
Irina2019-04-05T21:11:02-04:00
Irina2019-01-25T20:49:21-05:00
Irina2019-01-25T20:48:31-05:00
Irina2019-01-25T20:48:11-05:00
Irina2019-01-25T20:47:56-05:00
Irina2019-01-25T20:47:32-05:00
Irina2019-01-25T19:15:40-05:00
Irina2019-01-25T20:46:18-05:00
Irina2019-01-25T19:16:12-05:00
Irina2018-04-16T16:32:57-04:00
Irina2018-04-06T06:39:49-04:00
Irina2017-12-21T05:17:41-05:00
Irina2017-12-19T13:10:58-05:00
Irina2017-12-19T13:11:24-05:00
Irina2017-12-19T13:13:08-05:00
Irina2017-12-19T13:13:31-05:00
Irina2017-12-19T13:15:44-05:00
Irina2017-12-19T13:16:37-05:00
Irina2017-12-19T22:08:33-05:00
Irina2017-12-20T18:45:56-05:00
Irina2017-12-20T18:46:15-05:00
Irina2017-12-20T00:17:03-05:00
Irina2017-12-20T00:19:00-05:00
Irina2017-12-18T19:31:09-05:00
Irina2017-12-20T18:48:11-05:00
Irina2017-12-13T16:25:11-05:00
Irina2017-12-16T02:47:08-05:00
Irina2017-12-18T19:36:19-05:00
Irina2017-12-18T19:37:14-05:00
Irina2017-12-16T02:26:10-05:00
Irina2017-12-19T13:17:43-05:00
Irina2017-12-15T16:45:08-05:00
Irina2017-12-20T18:51:17-05:00
Irina2017-12-15T16:22:50-05:00
Irina2017-12-16T13:20:35-05:00
Irina2017-12-17T20:36:28-05:00
Irina2017-12-20T00:36:22-05:00
Irina2017-12-15T16:04:16-05:00
Irina2017-12-13T15:00:02-05:00
Irina2017-12-20T18:52:35-05:00
Irina2017-12-13T13:44:21-05:00
Irina2017-12-20T00:37:04-05:00
Irina2017-12-12T23:21:13-05:00
Irina2017-12-12T23:09:27-05:00
Irina2017-12-18T19:29:13-05:00
Irina2017-12-12T22:50:40-05:00
Irina2017-12-12T21:23:06-05:00
Irina2017-12-21T05:41:29-05:00
Devon123poling2017-12-21T05:42:00-05:00
Irina2017-12-21T05:44:06-05:00
Irina2017-12-21T05:49:10-05:00
Devon123poling2017-12-05T07:28:30-05:00
Devon123poling2017-12-05T07:28:50-05:00
Devon123poling2017-12-05T07:29:02-05:00
Devon123poling2017-12-20T00:41:18-05:00
Devon123poling2017-12-05T07:39:39-05:00
Devon123poling2017-12-05T07:39:50-05:00
Devon123poling2017-12-05T07:39:57-05:00
Devon123poling2017-12-16T18:05:52-05:00
Search for:
NEW TUTORIALS
Go to Top
How to learn to dance: video lessons for those who are not afraid to try
January 28, 2017LikbezSports and Fitness
If you decide to learn how to dance, do not delay.
Just repeat after the instructors the basic movements of modern, street, ballroom and social dances.
Iya Zorina
Author of Lifehacker, athlete, CCM
Share
0
Answers to the main questions
Is it difficult to learn to dance?
It's really no more difficult than anything you're new to. Dance directions are very different from each other. Even if you have mastered one of them, it will be unusual for you to do the other.
However, all dances are connected with the ability to control one's body. And if this is not new to you (for example, you were engaged in martial arts, gymnastics, swimming, and even more so dancing), it will be easier for you to adapt to new movements than a beginner who is not friendly with his body.
Even if you have a fairly wooden body, you should not despair. The secret of success is constant practice.
Learning to dance from video lessons is more difficult than from courses.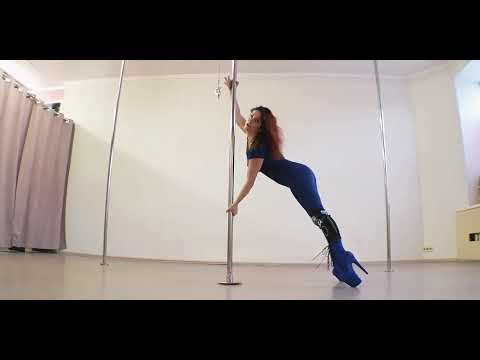 If your body is flexible and obedient, you can still do something similar to the movements of the instructor from the video. If not, you can quickly become disillusioned with dancing: the difference between what is shown in the video and what you will see in the mirror will be too strong.
Still worth a try. At least in order to determine the appropriate direction.
How many times a week do you dance?
Muscles may be sore at first after exercise. But, unlike strength training or running, the body does not require a recovery period.
Therefore, you can safely practice dancing all the time. One of my teachers said to dance 25 hours a day. In any case, the more you dance, the more noticeable the progress.
How to learn how to dance modern dances
From this direction we have chosen three types that can often be found in the schedules of fitness clubs and dance schools. And the first - plastic and insanely beautiful contemporary.
Contemporary
Abel M/Flickr.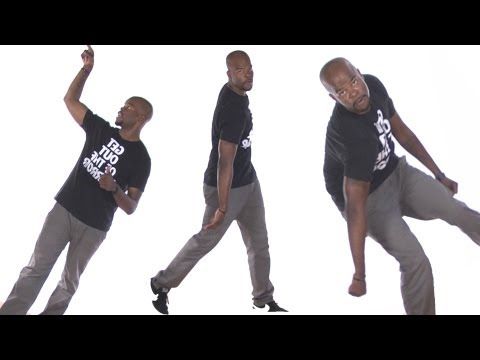 com
Contemporary combines elements of modern jazz, yoga and martial arts, seasoned with improvisation and attention to breathing. This is freedom and plasticity - the natural beauty of movement.
Here is a clip with a contemporary combination. Give it a try, just be sure to warm up and stretch well before you teach.
And here is the second part:
By the way, about the warm-up. In the video below - a full lesson with a warm-up, stretching and analysis of the combination. In English, but everything is clear and without translation.
If you do not have time to repeat or consider how some movement is done, set the speed to 0.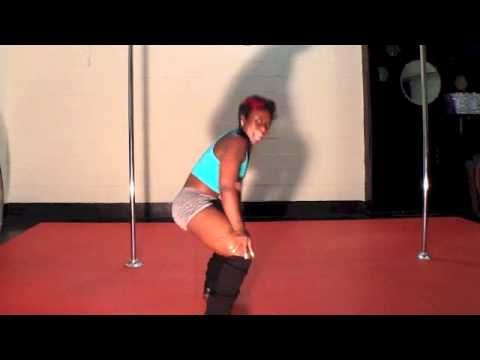 25.
If you like combinations but can't repeat them yet, here are some more videos of routine contemporary lessons.
You will most likely have to do the same in the dance school before you can perform beautiful combinations.
Strip plastic
imperiamarket.by
Many people confuse pole exercises and strip plastic. The second is just a sensual dance that can be performed without a pole.
Doing strip plastic, you will not stand at the barre and pull the toe. Everything here is based on the natural sexuality of the female body. Of course, many teachers diversify strip plastic with elements of contemporary or modern, Latin American dances and other areas, but it all depends on the teacher.
How beautiful your dance will look again depends on how well you know how to control your body, how mobile your joints are and how stretched your muscles and tendons are.
In the video below there is an analysis of the combination. Not too simple, but very sensual and beautiful. And you don't have to move on the floor, so your knees don't get hurt.
And here is a playlist with strip plastic lessons from different dance schools. There are both individual movements and combinations.
And one more, simpler combination. Try it if the first one doesn't work.
Belly dance (bellydance)
·júbilo·haku·/Flickr.com
This is a sensual and beautiful dance that, among other things, helps to develop plasticity and even get rid of some health problems.
There are a lot of belly dance lessons on YouTube. Below are some of them.
The basic movements are explained here very clearly:
And the second part:
Below is a playlist with five lessons for beginners from another teacher.
How to learn to dance street dance
Hip-hop
pinterest.com
Hip-hop has only been around for about 50 years. But during this time, many trends and styles have appeared, with different elements, plasticity, and special features.
In addition, modern hip-hop is often complemented by movements from other dance styles, which provides even richer vocabulary and original combinations.

But before you come up with your own combinations, you need to master the basics. In the playlist below you will find basic moves, steps and many combinations. They explain everything in an accessible way. If you can't make it, slow down the video speed.
The next big playlist videos explain the concepts of inertia, manipulation and isolation in hip-hop. There's also a story about improvisation, battle behavior if you're up for it, and a few variations of ground hip-hop moves (on the floor) to diversify your combinations.
Breakdancing
Colonne/Flickr.com
Breakdancing consists of different elements: tricks and power movements on the floor, waves, fixations, and also changes in the levels at which the dance is performed.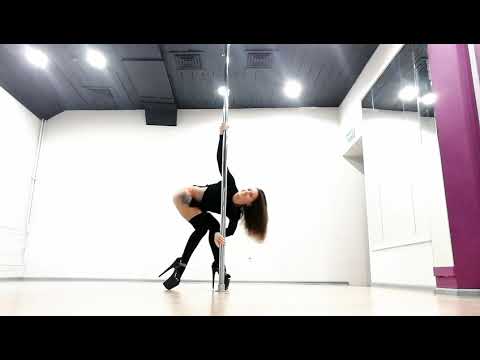 Here on this channel there is training in different styles: Waving, King Tut, Robot, - analysis of the technique of power elements and basic movements at different levels.
Below is a video detailing the 6 steps element from Footwork.
And here you can see how the "turtle" is performed.
Here is a voluminous playlist, which contains quite a lot of breakdance elements with a detailed analysis of the technique of dance and strength elements.
Twerk
Lauren Wood/Flickr.com
Sexy dance in which you need to actively work the buttocks, hips, stomach and arms.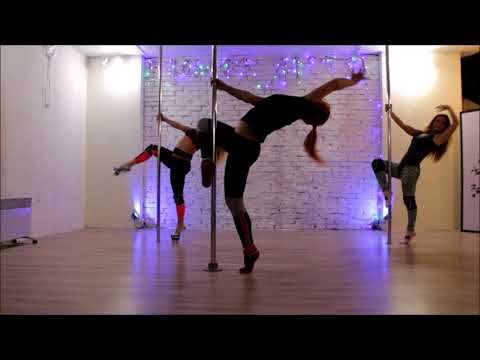 In this playlist you will find several lessons with analysis of twerk movements.
How to learn to dance ballroom dancing
Waltz
vimbly.com
At least once in your life, you will surely need a waltz. Moreover, it is not so difficult to dance it at an amateur level.
Here are four good lessons that will teach you how to hold your hands and do the basic waltz steps in pairs or individually.
How to learn to dance social dances
Social dances are not designed for competition, but for communication between partners and enjoyment. Improvisation is welcome here, through which the dancer can express himself, his feelings and emotions.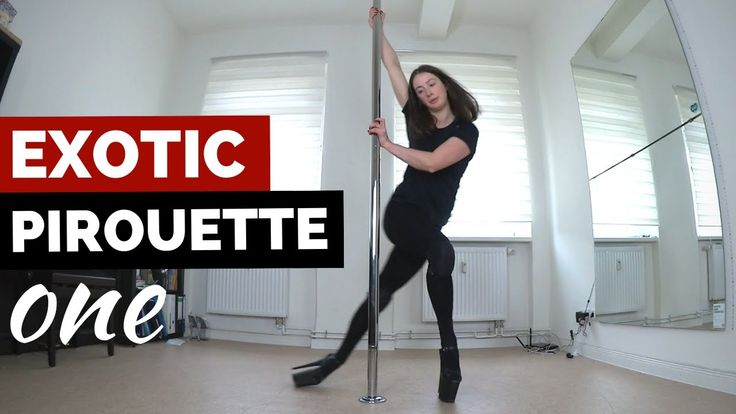 Bachata
pinterest.com
This dance comes from the Dominican Republic. He is very sensual and sometimes erotic. The basis of bachata is four steps with an emphasis on the last one. In the dance, there are rotations and throws of the partner, small lifts.
Despite the fact that bachata is a pair dance, solo combinations can also be taught. For example, if you don't have a partner yet.
In the video below - an overview of the main steps. Where to transfer body weight, how to hold hands, how to focus - everything is told in the most detailed way.
And here is a variation of bachata from the same teacher.
Below is a playlist for those who want to dance bachata together. These are Dominican bachata lessons from the Imagine dance school.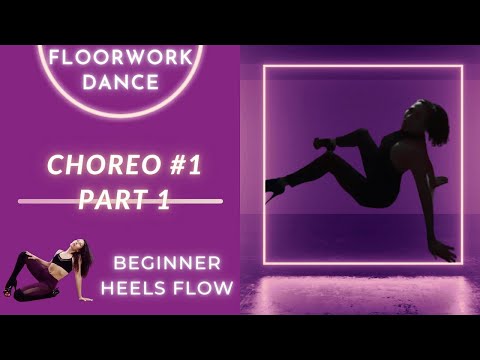 Kizomba
youtube.com
This is a passionate couple dance from Africa, more specifically from Angola. Now it is performed all over the world and is especially popular in France and Portugal.
Steps, lots of hip work and close contact with partner. Sometimes very tight. For example, in the style of tarraxinha, a slower and more sensual version of this social dance.
Here is a playlist of kizomba lessons.
And another playlist with videos from another dance studio.
That's it.
If you have favorite tutorial videos, share them in the comments to the article.
*Activities of Meta Platforms Inc. and its social networks Facebook and Instagram are prohibited in the territory of the Russian Federation.
Dance Moves for Beginners: Learn to Dance with Videos
Mastering the basic dance moves for beginners is easy with easy-to-follow video tutorials. The main thing is to honestly assess your capabilities and choose the appropriate dance style. Some directions are too complicated and not suitable for beginners, so before starting the first lesson, you should carefully study what types of dance exist and which one is right for you.
Go-Go club dance
Go-go dance originated in the 60s of the last century in American nightclubs. Initially, it was based on the dance moves of the twist, which the girls performed right on the tables. Then the owners of one of the clubs guessed to place the dancers in cages suspended from the ceiling, and thanks to this technique, Go-Go dances became incredibly popular: exquisite and sensual movements attracted a huge number of visitors to the club.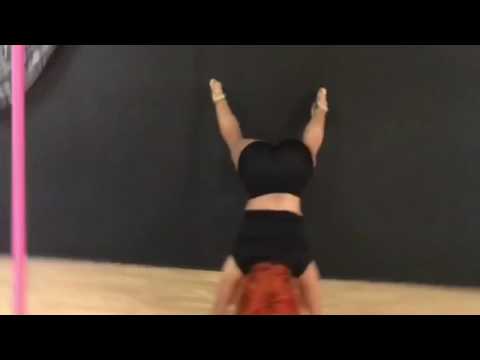 This dance requires great physical strength, considerable flexibility, looseness and an impeccable sense of rhythm from the performers. It is usually performed to contemporary pop music and includes many different styles such as strip dance, hip hop, twerk and others. It will not be easy for beginners to master this dance from scratch, but it is still worth a try. The advantage of go-go is that dancers are allowed to improvise, and there are no clear rules by which moves are judged.
Latin American dances
The group of Latin American dances includes the famous salsa, rumba, bachata, cha-cha-cha, merengue. This direction is perfect for beginners, simple dance movements for beginners are easy to master, they allow you to develop a special grace, sensuality and plasticity. Thanks to the video lesson, you can independently learn how to dance beautifully and after a few lessons, shine on the dance floor!
Latin American dances are based on passionate, energetic movements of the hips, relaxed and filled with freedom, a straight, proud posture and a high chin.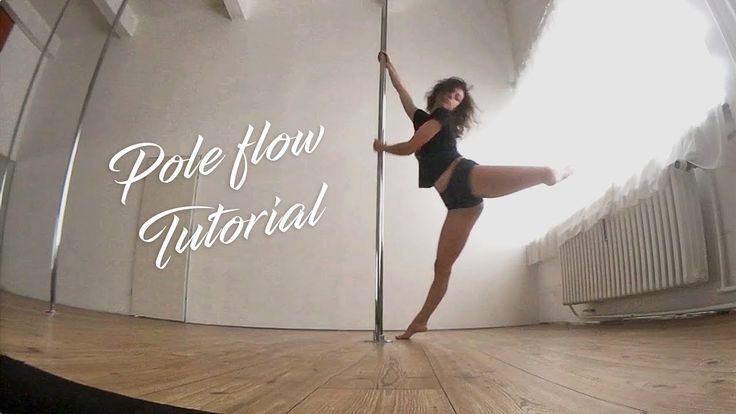 It is important to consider that all steps are performed on half-bent legs. This direction requires good physical preparation, so beginners should not expect lightning-fast results, but perseverance will definitely bear fruit.
Tango
This is a beautiful and passionate dance that is usually performed in pairs. There are several varieties of tango: Argentinean, Finnish and ballroom. The first option is the most popular, and the last, ballroom, is often chosen by happy newlyweds as a wedding dance.
Even beginners can master the basic steps and positions, but in order to master the true skill, you will have to work hard. The dance moves for beginners are easy to remember and the couple always moves counter-clockwise.
Belly dance
One of the most popular styles for girls is oriental dancing, as the movements are very simple and beautiful, helping to relax and awaken sensuality. Belly dancing is much easier than strip dancing, does not require physical training and special flexibility, so you can master it in the shortest possible time.