How did dance moms get started
The Original Idea Had Nothing to Do With Abby Lee Miller
Abby Lee Miller might be one of the most polarizing figures in reality TV, but it's hard to imagine Dance Moms without her. Throughout her tenure on the show, she often liked to remind members of the cast that they owed their fame, success, and wealth to her. But in reality, the opposite might be true. In fact, the original concept for the hit reality TV show had very little to do with Miller.
Dance Moms Season 2 cast | Jason Merritt/Getty Images
Like most TV shows, Dance Moms began with a casting call. Following the success of Toddlers & Tiaras, the producers at Lifetime were trying to think of a concept for a reality TV show that would focus on the world of competitive dance. One of the original ideas was that the show would follow a new dancer, and their parents, each week, and then viewers would have the opportunity to see them all compete against one another at a national competition.
An original cast member gets candid about the audition process for 'Dance Moms'
While nearly all of the original cast of Dance Moms hailed from the Abby Lee Dance Company, the first casting call wasn't exclusive to Miller's studio. In a recent YouTube video, Christi Lukasiak revealed that it just so happened that the casting director for Dance Moms liked all the moms that came from that particular studio. He especially loved that the moms already had history with one another and were referencing each other in their audition taps.
RELATED: 'Dance Moms': A Video of Abby Lee Miller Dancing Has Been Unearthed
"All of our tapes, we weren't just talking about dance and our daughters, we were all talking s— on each other," Lukasiak recalled about the audition process for Dance Moms. "And he was like, 'Hold on a minute here.'" But when did Miller come into the picture? It wasn't until filming began, and the producers realized what an intense person Miller was, that the concept of the show shifted and Miller became one of the main focal points.
Abby Lee Miller didn't become a focal point of the show until filming began
"It just started going and once we started filming at the studio, they quickly realized that there was another person in the studio who made for amazing television," Lukasiak shared, referencing Miller.
"And then that's kind of how the show evolved into a dance teacher and the team, and then the moms." Especially after Miller was thrown into the equation, the executives at Lifetime knew that the show would be a great success. The rest, as they say, is history.
RELATED: 'Dance Moms': Jill and Kendall Vertes 'NEVER' Would've Joined the Cast Without Abby Lee Miller
"The [Dance Moms] producer came to us and they were like, 'Listen, the network wants more episodes,'" Lukasiak recalled.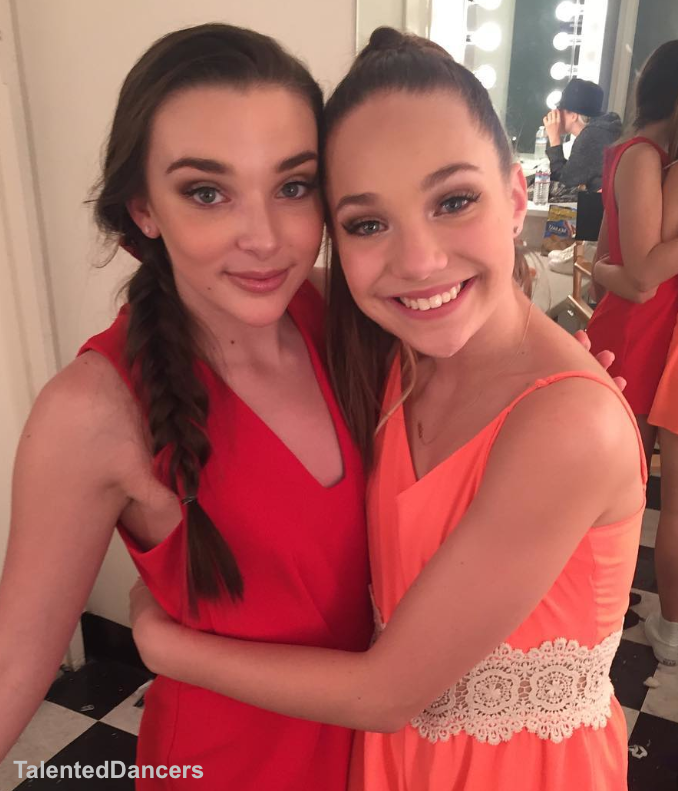 "And we were like, 'Wait, it was supposed to be six [episodes].' And they're like, 'Yeah, no, they think this is going to be a great show.'  And we're like, 'It's not even aired yet.' And they're like, 'It doesn't matter, they think it's great. They want more episodes so we're going on the road this summer.'"
'Dance Moms' helped put Miller on the map
There's no denying that Miller's teaching style and penchant for drama helped make Dance Moms a success. However, if the moms from her studio hadn't been the ones to catch the casting director's eye, the show would have never been filmed in her studio in the first place. It seems like Lukasiak was right all those years ago when she said that the seven original dancers (and their moms) put Miller's name on the map.
How Dance Moms Began : dancemoms
Abby Lee Miller spent some weeks in LA living with John Corella during the summers after her studio competed in Las Vegas, where they would swap studio stories.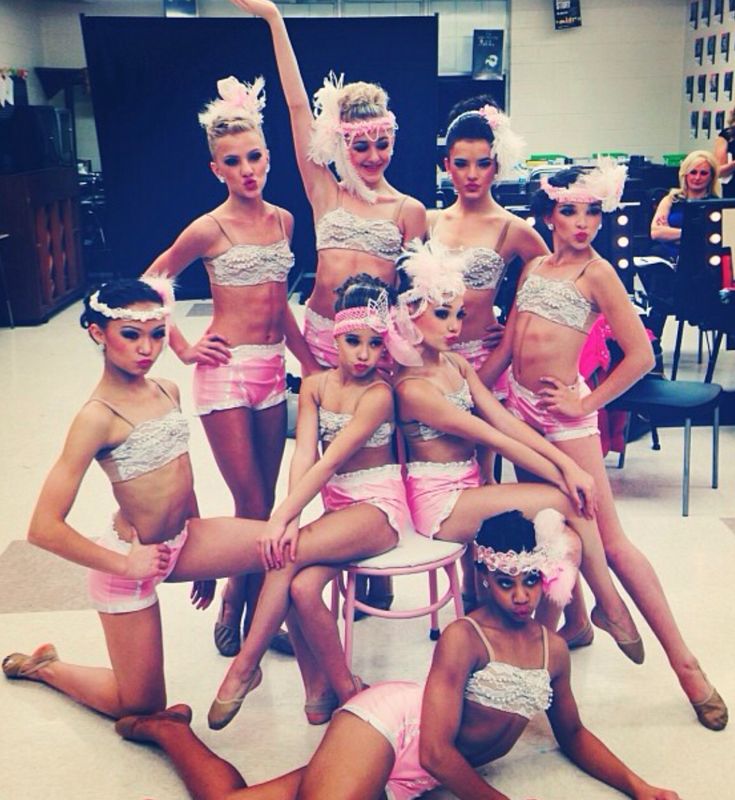 Unknown to her, John took the idea of an inside look at Dance Studios to Bryan Stinson, who liked the pitch and they took it to Jeff Collins- who was looking for a show to pitch to Lifetime and liked the cross between Real Housewives and Toddlers & Tiaras. So they got a budget of $100,000 and an order for 6 episodes. At first Collins Ave was going to go in studios all over the country but John pitched Abby's studio which would be cheaper.
A casting call was put up at Abby's studio and on her website. Abby's friend Cathy saw it on the website and called Abby to see if it was legit and Abby told her to go for it. All but three other moms and Cathy applied from Abby's studio. The mothers in Abby's studio all mentioned Melissa and Maddie- and why was this little 8 year old girl winning everything (she was undefeated at competitions that year) and why was she front and center in group numbers ahead of older girls. Instant drama.
Cathy was the first hired because Jeff Collins liked her quirkiness.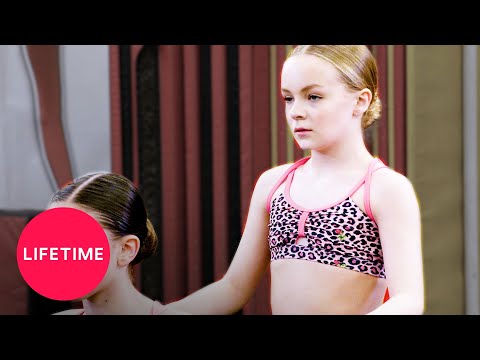 Christi talked Kelly into applying. They were both hired and Melissa was hired. Melissa fought for Mackenzie to be added with her sister to the show. Holly was hired (a professional woman and for diversity (hence her sore-spot of 'typecasting'). Apparently Minister Dawn was briefly hired as well until her ranting Abby-chase through the Studio got her evicted from the Studio and fired from the show, putting Abby on camera in her place). Melissa also got Gianna hired for the competition weekends. Abby's studio was rented and Abby was hired as the show choreographer.
The girls never auditioned but were thrown together as a group because their mothers were hired. Mackenzie danced with the minis, Brooke with the olders, and the other girls danced together in their own real team. Brooke, Chloe and Maddie were the serious dancers already having won crowns and titles. Christi (and Melissa) uploaded 20 second clips of Chloe (and Maddie) dancing for the producers who decided to show the girls dancing.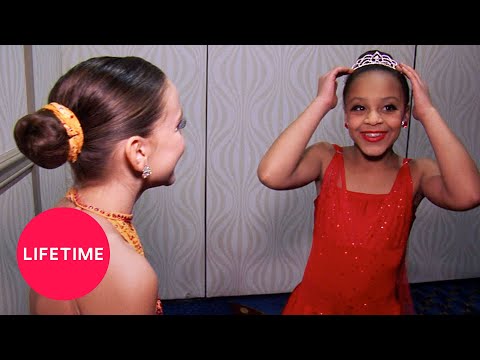 It is unknown if the other mothers did the same.
After production put up motivational signs and black paper over the back mirror in StudioA and created the pyramid so viewers would immediately know each girls' face and name, they filmed the first 6 episodes. Production then came back and said they needed 6 more. And that they needed 4 new dances for every week.
Now this was difficult for the girls who had never learnt a new dance in three days and then performed it live before. Which was why Chloe was so tired in the Lake Tahoe episode. Abby and Gianna had been doing the dances the girls already knew all year but now had to try to teach new routines in a time crunch.
Unfortunately none of them, including Abby, had good lawyers and signed the contracts locking them into seasons for little money (hence the walkout of season3 for much-needed raises). Also the issue of having the girls be in class and training to learn these new routines caused ever-increasing turmoil between Abby and some of the moms and the travel to competitions across the country caused Cathy to decide to leave (becoming the 'rival' studio).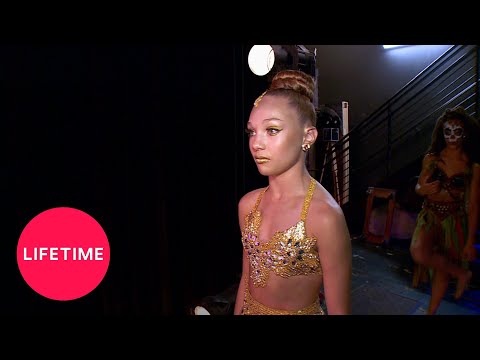 In the fall of 2011 Jill got a call from Abby to apply with Kendall for the show and they were hired to replace Vivi-Anne/Cathy. Abby had/has no final say in who is on the team as it is a creation of the show; however, she can tell producers which girl can learn the dances and fit in- but it is in Production's hands which mother/daughter combo will sign the contracts and be hired. Production also has a weekly meeting (before 'Pyramid' with Abby and Gianna for dance number Titles and Themes to suit the week's storyline and Abby/Gianna fight/fought for which girl would do solo/duos/trios. Abby is in charge of choreography and costuming and Abby/Gianna get to pick the music from a set show library.
This is how Dance Moms began. It evolved into 'invitational' competitions, and massively over-produced storylined drama.
.
5 love stories that started on dance TV shows - Women's magazine "GOLD" personal happiness. Let's remember how it was.
To be on such a TV project for many participants is like getting into a fairy tale.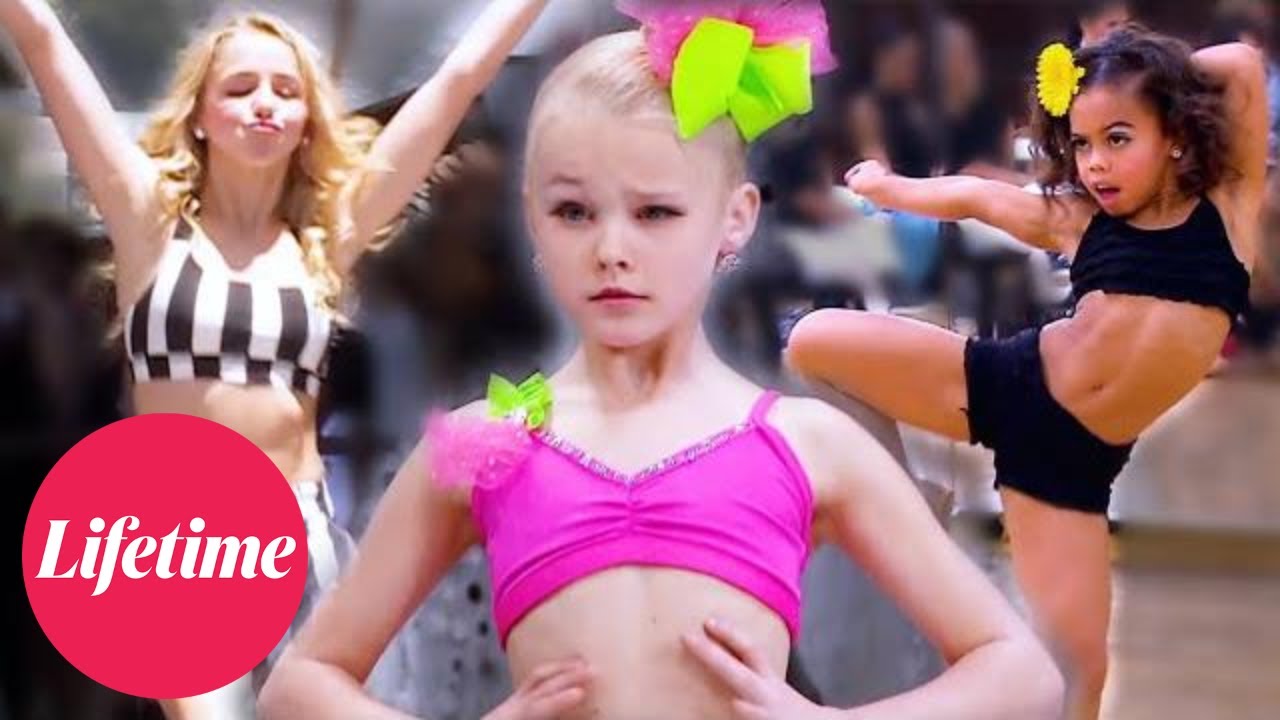 But sometimes the magic doesn't end there, and they find not only fame and money, but also love.
Share:
---
Ekaterina Varnava and Konstantin Myakinkov
Varnava met Myakinkov back in 2013. Yes, and not just met, but took him to work at Comedy Women, in which she was responsible for all the choreography. But then he didn't impress her at all. "Moves well, but too modest," admitted the TNT star. In addition, at that moment, her romance with a colleague on the show, Dmitry Khrustalev, was in full swing.
Myakinkov managed to interest the actress much later. In 2015, Channel One tried to interrupt the TNT TV show Dances and launched a new project, Dance! He did not live longer than one season, but for Konstantin and Ekaterina, who this time acted as the host, he became fateful.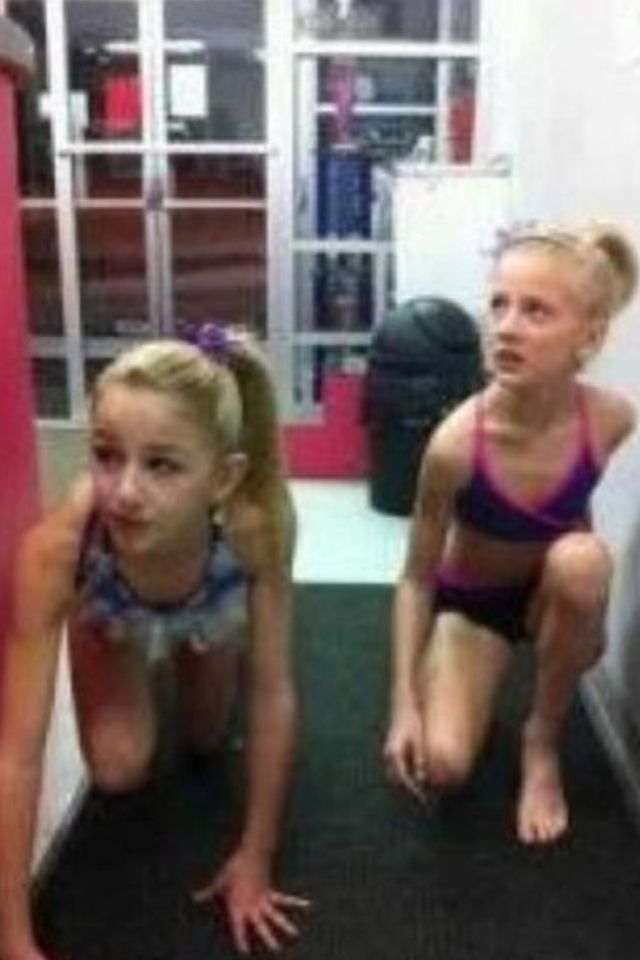 It all started with coffee, which they, like old friends, drank after filming. But gradually everything grew into serious feelings. It didn't happen right away. They have different characters and tastes, starting with the fact that Varnava is a vegetarian, and Myakinkov is a convinced meat eater. The actress finally gave up when Konstantin nursed her for three weeks after the operation - the girl does not specify why she turned to a surgeon in America.
See also: "Dialogues with a cat" and other projects of the most beautiful creative couples >>>>>
The couple is still postponing the wedding. Ekaterina Varnava explains this by being busy - she really has a lot of projects. Konstantin is also busy. He is already responsible for the Comedy-Women dance numbers and takes care of his beloved, literally forcing her to eat better and sleep more.
Ekaterina Reshetnikova and Maxim Nesterovich
Ekaterina and Maxim's romance in 2015 was discussed no less than his victory in the second season of the TV show "Dances".

The audience especially remembered their joint dance to the song of Yulianna Karaulova "Out of orbit" in the eighteenth edition. Even after a few years, he is of great interest to the public.
It must be said right away that by that time they had known each other for eight years, but even many close friends do not know how many of them they met. The guys did not advertise their relationship, preferring to make a career.
An attentive viewer of the show "Dances" probably noticed that this tandem acted as choreographers of some dances in Miguel's team in the first season. The truth was revealed when Nesterovich himself decided to participate in the competition. In the 14th episode of the second season, the viewer noticed how difficult it is for Reshetnikova to rehearse Maxim's dance with the beautiful Ulyana Pylaeva.
It was clear to the naked eye that "chemistry" did not appear in the issue, which was quite passionate as planned. But the entire periodic table participated in the reaction between Maxim and Ekaterina.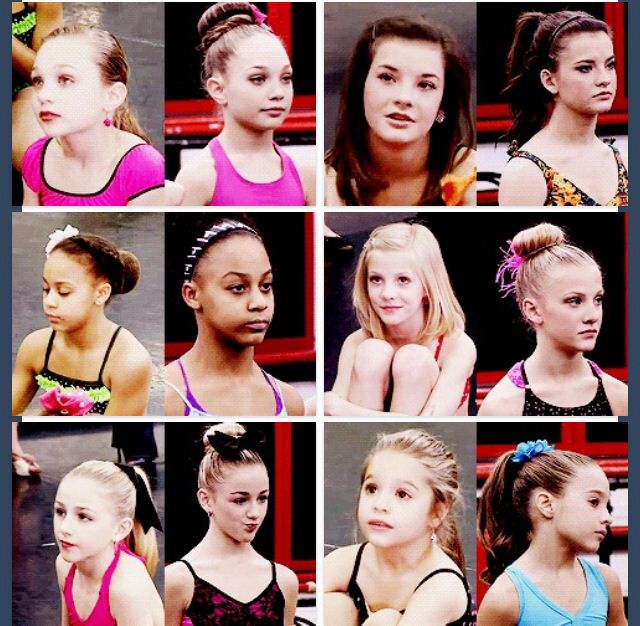 The guys were finally given up by their mentor - Miguel, who admitted that they are not just friends and good acquaintances. Then there was already a joint dance and a marriage proposal, which Nesterovich made immediately after he won the second season.
In April 2016, they got married, and in September they bought a townhouse in the Moscow region with the money received for Maxim's victory, where they decided to equip the family nest. And, of course, they continued to work as choreographers in the Dancing project.
Anastasia Zavorotnyuk and Petr Chernyshev
The star of the television series My Fair Nanny and the movie Mom also owes her personal happiness to dancing. Only not ordinary, but on ice. In 2007, the actress hosted the show Dancing on Ice. Velvet season", which was launched by the TV channel "Russia 1". Petr Chernyshev came from the USA to perform in it on the part of professionals, Yulia Kovalchuk from the group "Brilliant" became his partner.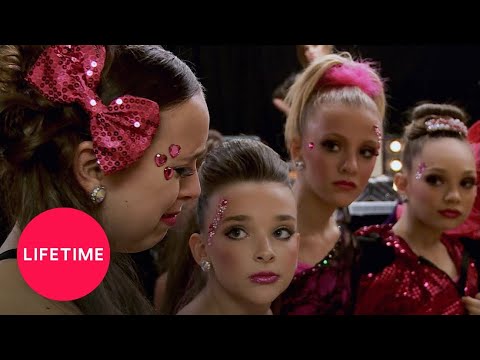 As a result, it was their couple who won the project. But from Moscow, he took away not only the gold of the competition.
The first step in the relationship was taken by Zavorotnyuk. As she admitted later, on the first day she noticed the American handsome and spoke to him. But while the project was going on, apart from short and meaningless conversations, nothing was noticed behind them. Celebrities began to get closer when Dancing on Ice went on tour.
Neither different citizenships and places of residence, nor a busy work schedule prevented the flaming romance. A month later, they realized that they were made for each other, and Peter went to meet Anastasia's parents. And in August 2008, when the couple had a free window, they flew together to the island of Sardinia, where Chernyshev proposed to Zavorotnyuk. As the actress recalls: he came out of the sea, said that he had found something in the water and held out his hand, in which there was a ring. In the same year they got married.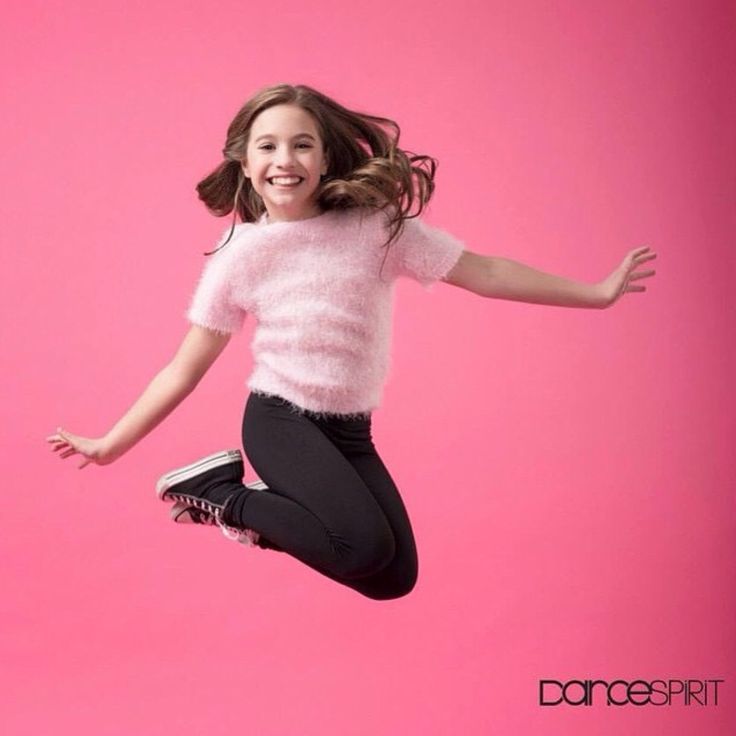 Read also: "Everything in my wife surprises me" - what kind of women TV stars marry >>>>>
Yalta) and unpleasant proceedings with the bank. Moreover, in spite of all envious people, they are happy. In support of this, in August 2018 they published photos of a joint holiday in Sochi.
Sasha Goroshko and Vitaly Ulivanov
Fans of the project were waiting for some high-profile romance in Miguel's team, in which romantic stories are constantly happening, but few put their bets on Goroshko and Ulivanov. The guys began to be friends almost from the first days of the 4th season. By their first dance together, other members were already openly saying that the couple was too often seen together at parties, during rehearsals and in stores.
The problem could be that Sasha and Vitaly not only ended up on the same show, they also fought for the main prize, while both were among the main favorites. The rivalry peaked at the semi-final, in which they had to dance together.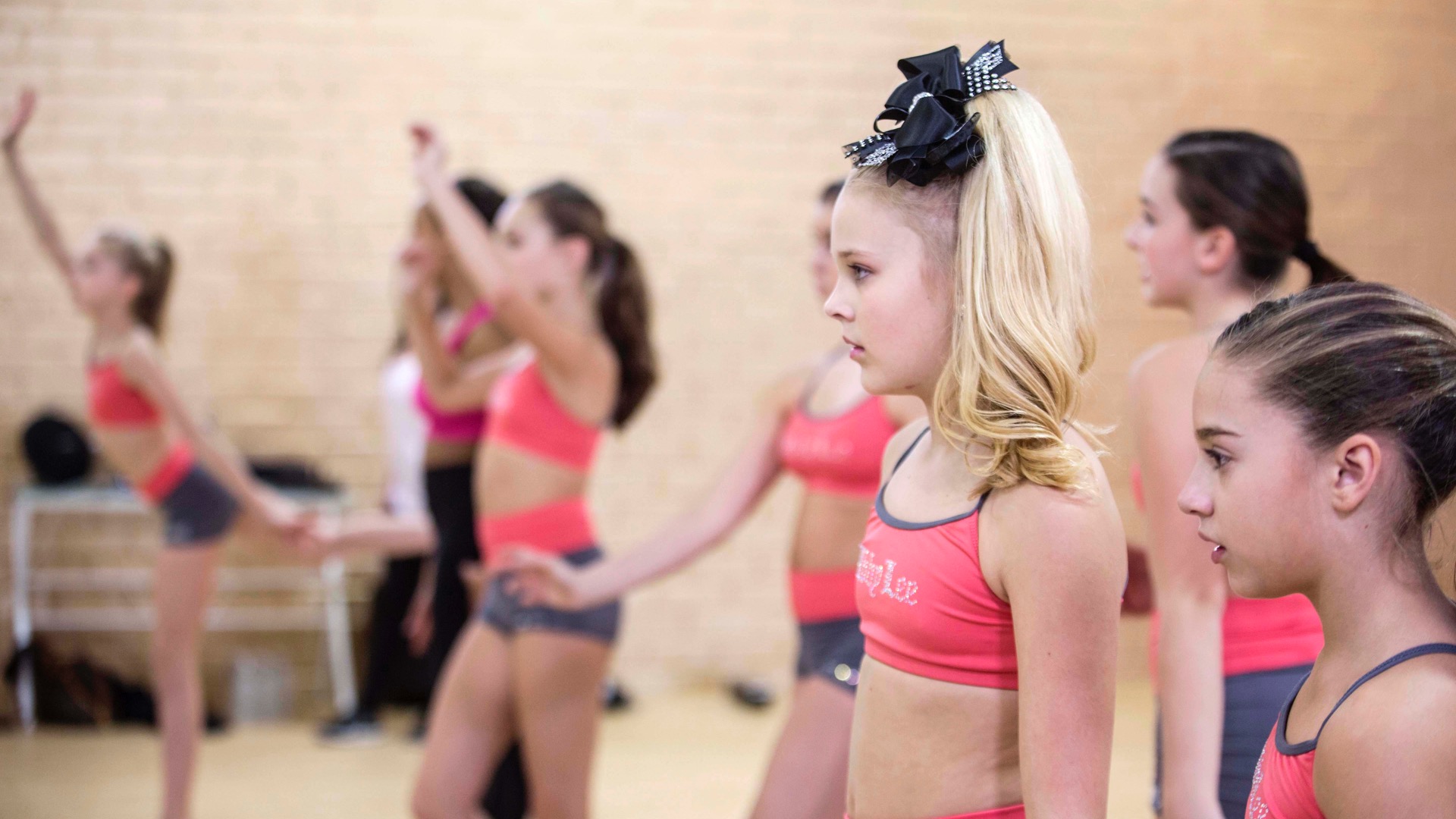 The tango turned out to be very incendiary. Then they admitted that they really meet.
Ulivanov made it to the final and won the season. Sasha shared the joy of victory with her beloved. After the project, he went with her to St. Petersburg to celebrate the New Year in each other's pleasant company.
In 2018, young dancers actively toured, gave master classes and performed - and they did it all together. Fans can follow how their relationship develops by posting on Instagram.
Irina Pegova and Evgeny Raev
The novel of the popular theater and film actress Irina Pegova turned out to be a little unexpected even for the Dancing with the Stars project, which is traditionally accompanied by rumors. Until now, many have questioned the existence of a relationship between Irina and Evgeny, and the defendants themselves keep this side of their lives a secret.
It is known that they met in 2015 in the ninth season. Its peculiarity was that only men participated from the side of professional dancers.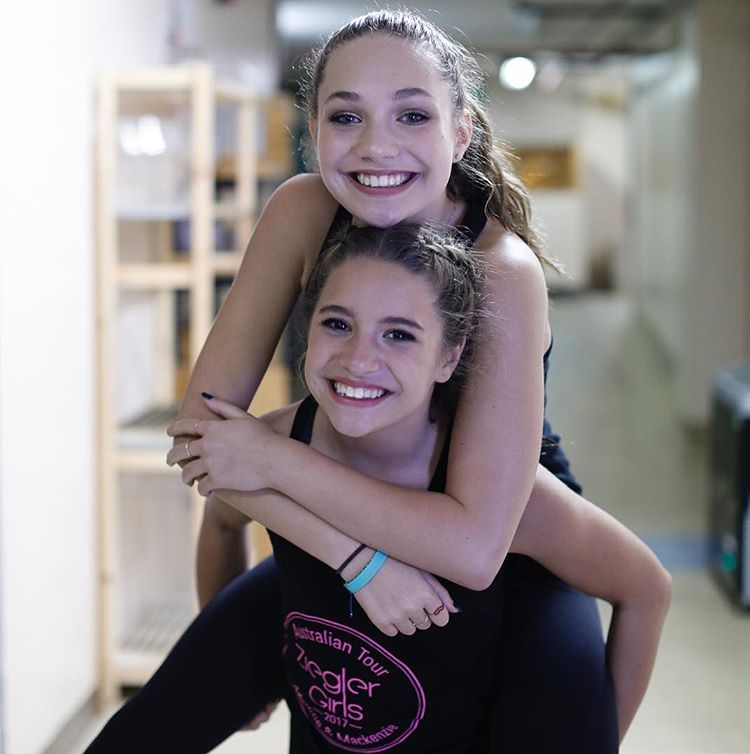 Pegova, who absolutely deservedly won, competed with the young handsome Andrey Kozlovsky. But her heart chose a completely participant - Evgeny Raev, who performed with Agnia Ditkovskite.
Immediately after the project, fans of Pegova's talent were flooded with news that the actress had finally forgotten her unpleasant divorce from Dmitry Orlov and found a new chosen one. But the readers were a little embarrassed that the actress began to appear at high-profile events with a dancer who is fifteen years younger than her. After several caustic discussions, the lovers simply classified their relationship.
For several years it was not clear at what stage their romance was and whether they managed to protect it at all. However, in October 2018, Pegova posted a video of her participation in a ballroom dancing competition. At the same time, she managed not only to get into the final, but also to take fourth place. Is it necessary to say that Evgeny Raev was Irina's partner? It remains only to assume that everything develops successfully for this couple and the fairy tale does not end.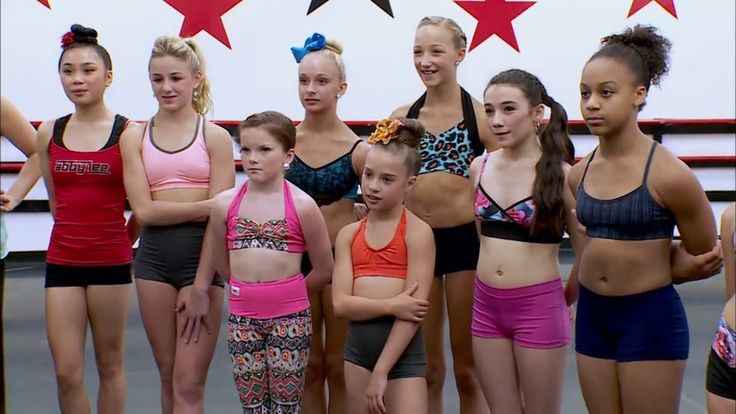 Max Usachev
"The law of the jungle in action." Children's dance school - through the eyes of a graduate
Registration completed successfully!
Please follow the link from the email sent to
https://ria.ru/20180313/1516195769.html
"The law of the jungle in action". Children's dance school — through the eyes of a graduate
"The law of the jungle in action". Children's dance school - through the eyes of a graduate - RIA Novosti, 03/13/2018 Children's dance school - through the eyes of a graduate
Young mothers dream of sending their daughters to a dance school. Plasticity, refined movements, spotlights - this is only one side of the coin. Constant criticism,... RIA Novosti, 03/13/2018
2018-03-13T08:00
2018-03-13T08:00
2018-03-13T15:21
/html/meta ='og:title']/@content
/html/head/meta[@name='og:description']/@content
https://cdnn21.img.ria.ru/images/151617/88 /1516178858_0:16:3076:1746_1920x0_80_0_0_0d435f2e20a8af6cf13510d645b9EB53.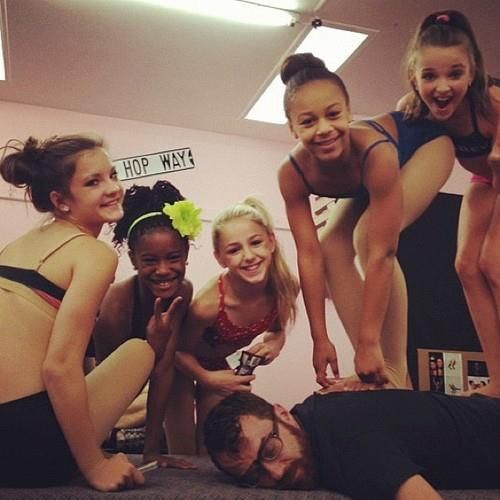 jpg
Moscow
RIA Novosti
1
5
4.7
9000 9000
7 495 645-6601
FSUE MIA "Russia Today"
HTTPS: //xn---c1acbl2abdlkab1og.xn--p1ai/Awards/
2018
RIA Novosti
1
5
4.7
96 9000
7 495 645 645 645 645 645 645 645 645 645 645 645 645 645 645-
Federal State Unitary Enterprise MIA "Russia Today"
https://xn--c1acbl2abdlkab1og.xn--p1ai/awards/
News —c1acbl2abdlkab1og.xn--p1ai/
RIA Novosti
1
5
4.7
9000
7 495 645-6601
Federal State Unitary Enterprise MIA MIA today "
https://xn--c1acbl2abdlkab1og.xn--p1ai/awards/
1920
1080
true
1920
1440
true
https://cdnn21.img.ria.ru/images/151617/88/1516178858_264:0:2995:2048_1920x0_80_0_0_dc162068d13ddf3dfa9446829e73acdf.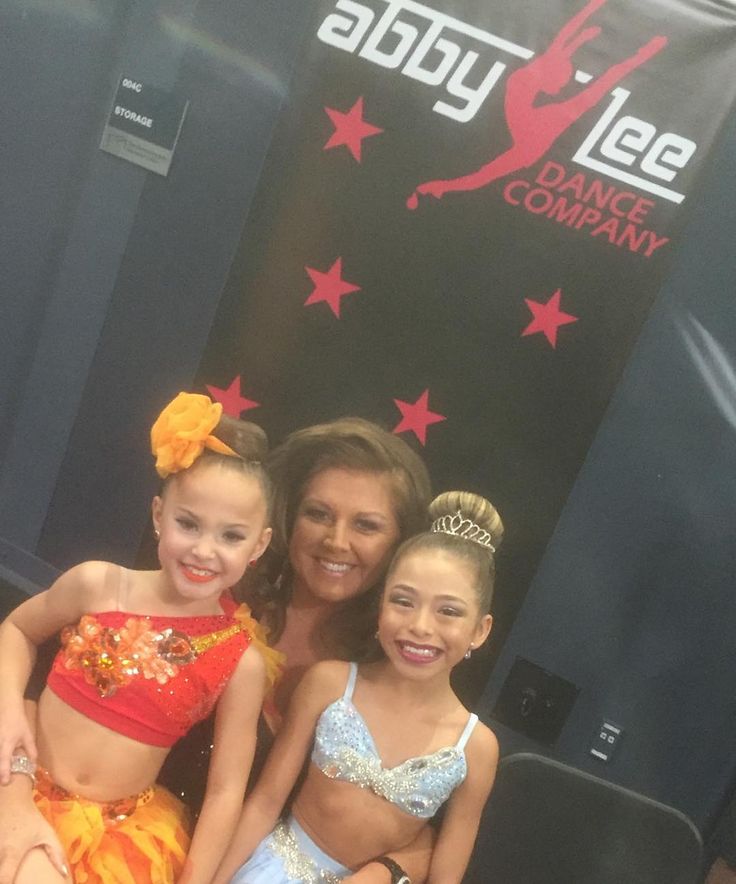 jpg
1920
1920
True
RIA Novosti
1
5
4.7
9000
7 495 645-6601
FSUI MIA "Russia Today"
https: // XN --c1acbl2abdlkab1og.xn --p1ai/awards/
RIA Novosti
1,000 .xn--p1ai/awards/
Society, Moscow
Society, Moscow
MOSCOW, March 13 — RIA Novosti, Irina Khaletskaya. Young mothers dream of sending their daughters to a dance school. Plasticity, refined movements, spotlights - this is only one side of the coin. Constant criticism, harshness, envious glances of rivals - that's another. One of the Yekaterinburg dancers anonymously told RIA Novosti how dancing became a real school of life for her.
February 6, 2018, 08:00
Childhood for sale. How parents make money on "mi-mi-mi"
Everything was based on criticism
I was only five years old when my mother gave me to dances.
She chose the most famous school in the city, the best children's team. Everyone knew that there was a harsh leader and strict requirements. In childhood, everything is perceived too emotionally, any shouting at you is already a whole tragedy. Now, at 23, I understand: there I was prepared for real life.
The desire and money of parents is not the main criterion for getting into the team. You go to preparatory classes for two years, and on the eve of the first grade - selection. A demonstration session is held in front of the leader. She looks at each child and looks for talent in him. Not everyone overcame the "sieve". I really dreamed of dancing and was afraid that they would not take me. At first, it even seemed that I did not pass the selection, a real hysteria began. I remember my mother reassured me: "It's all right, you did it."
However, they were flowers. Since you are dancing, you must go to classes for the next 10 years, that is, all your school life. Many do not withstand either a frantic pace, or demands, or criticism.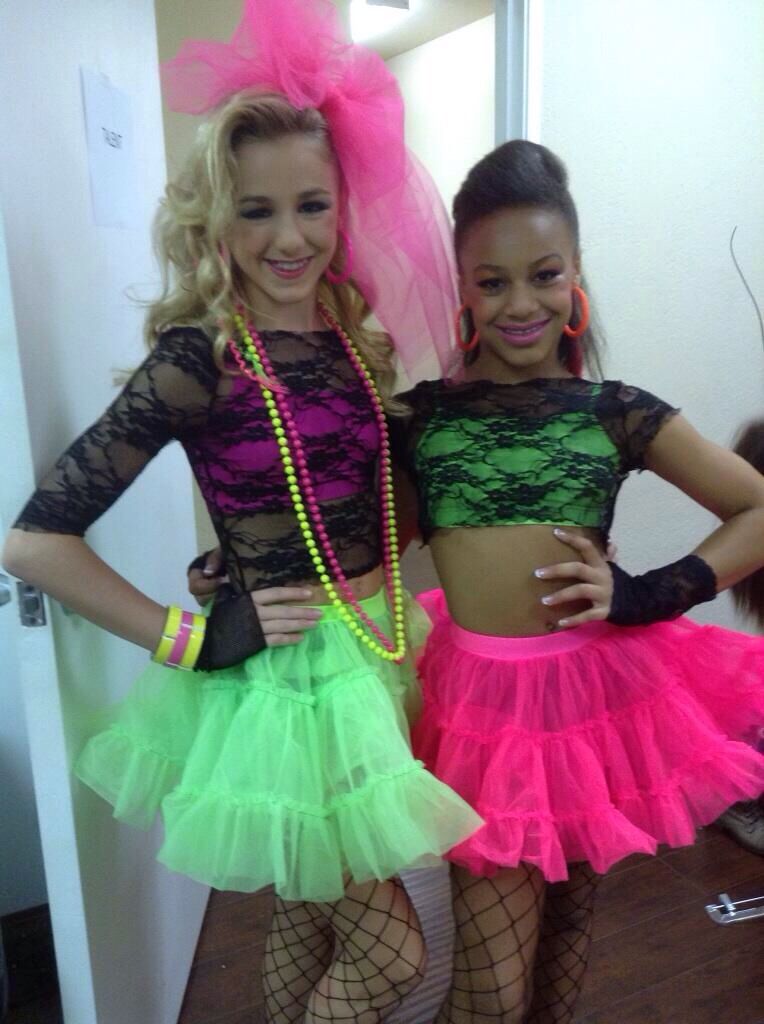 Gradually the pupils dropped out. Of the twenty boys and girls who were recruited into the team, five people usually reach graduation. Although it happens in different ways: I remember that once 15 people graduated - this is an incredible indicator, an exception. But in the year of my graduation, only I was able to reach the end.
Lessons every day for two hours. But during the period of intensive preparation for concerts and tours in the hall, we could spend six to seven hours, for a child's body this is quite a lot, although by professional standards it's trifles.
An invariable attribute of dance life is criticism. It seems to me that everything rests on it. But after such a school, it is difficult to bring you to tears. You don't show character, you don't slam the door, because you understand very well that someone else will always be put in your place.
The main thing I learned is that if they work with you, criticize, spend time on you, then you are needed and worth something.
The worst thing is when they don't pay attention at all, as if you are an empty place.
The more hangers - the cooler
Within the team, any attempts to humiliate each other were severely suppressed. No one spoiled anyone's suits, put buttons in their shoes, as they like to show in the movies. An unspoken indicator of status is a wardrobe trunk, a cover for suits. The heavier it is, the more hangers sticking out of it, the higher your position. This adds credibility in the eyes of other children.
August 22, 2017, 08:00
"Natasha, stop eating": how cheerleaders prepare for their shows
The coolest at the reporting concert danced almost every other number. They wore costumes, quickly changed clothes and went on stage again. They were admired. But there were also those who were rarely staged and were not given solo parts. I belonged to the golden mean. I had solo numbers - this is when no more than eight people are on stage at the same time and each has its own separate part.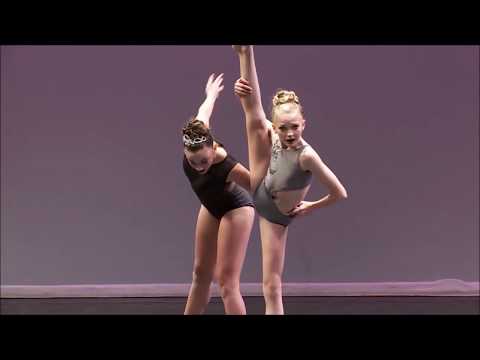 But it also happened that in the program I performed only one or two dances.
Basically, we had the law of the jungle. In any dance number there is a main cast and those who are "on the safe side". You are like a predator: if you are not in the main cast, but really want to dance this number, you choose the weakest dancer and repeat all his movements.
At rehearsals in the corner, you dance just as diligently, with the same emotional return, as if it were your demonstration performance: there are chances that you will be noticed and put in the squad.
However, miracles were rare. I remember that I really wanted to dance one number - the team went with him to a foreign festival. And here is the rehearsal. I, not suspecting that the tickets had already been bought, the visas had been made, stubbornly did not allow the thought that my efforts were of no use. I danced in the second line-up in the backyards, giving my best. I was sure that ten minutes before the end of the rehearsal they would put me in a room.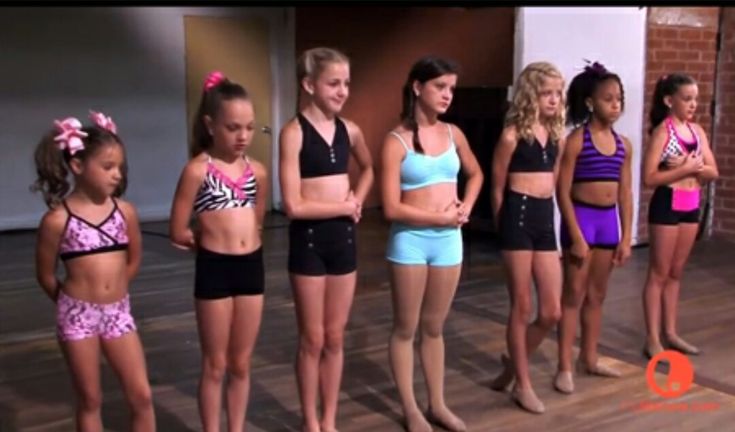 In the end, of course, they didn't take me, and then I was killed for a long time.
Eternal "Lose weight!"
Criticism was sometimes harsh, even insulting. What is the eternal "Lose weight!". I was lucky: there were no extreme diets. Until the age of 14, she could eat a large chocolate bar every day. This is because I spent a lot of energy during the day, I simply did not have time to gain extra pounds. I knew that I would not build a dancing career, therefore, in addition to dancing and lessons at school, I also went to a tutor. So the day was full.
"Splits" girls usually at 14-15 years old - puberty. I had a tendency to be overweight, and I had to give up daily chocolates. But diets "not for life, but for death" were not welcome. This is impractical: dancers who suddenly began to lose weight often could not gather strength and perform exercises during training. As a result, everything ended with a serious conversation between the teacher and the parents so that they would influence the child.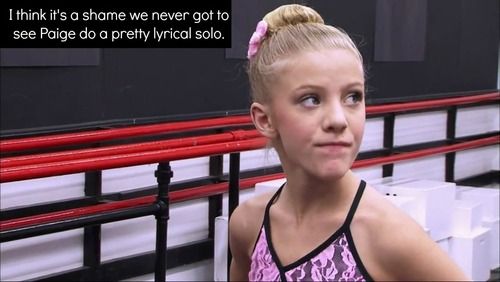 © Depositphotos.com / urban_lightGirls dancing
© Depositphotos.com / urban_light
One dancer in the group was chubby by stage standards. Naturally, she "flyed" for this. And at some point, she began to lose weight dramatically: she denied herself almost everything, tried different types of diets from women's magazines, didn't really eat. As a result, in two months she was blown away twice. Everyone noticed it. But although she did not have any eating disorders, and she felt good, the teacher was afraid that the obsession with losing weight would cause psychological changes, and gave her a recommendation: "Every day, one ice cream."
Our leader always said what and when to eat and what not. She didn't give "one egg a week" ultimatums. On the contrary, she explained which sweets would not harm us: marmalade, marshmallows, marshmallows. I realized that we are children first and foremost.
Weight played a cruel joke on me after my studies: I gave up dancing, entered the university and gained a lot of weight.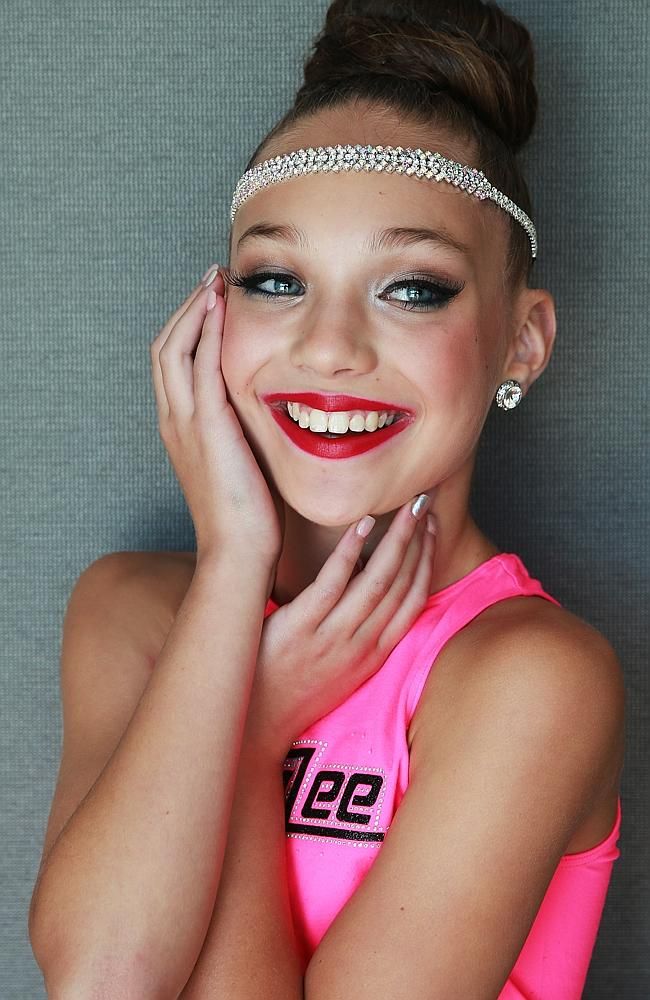 There were no more crazy loads, but I ate as before.
The crunch in the knees, feet, neck and back reminds me of dancing in childhood. Sometimes at 23 without exercise you feel "wooden". In order not to fall apart, you need to constantly play sports.
Crying is shameful
All dance teachers have an expression "to dance at full speed" - it means to do not at full strength, without effort. For this, basically, it gets it. If you are tired and stop or cheat, you will be scolded.
October 31, 2017, 08:00
The death of a fashion model. Under what conditions do young models work in China
Some of the exercises were really super difficult and were difficult for many. But in the classroom, despite the calluses and swollen feet, no one cried, it was considered the most shameful act. Not at all because you will get a kick from the teacher for being "damp", but because you are ashamed in front of the guys: everyone gets tired, but no one roars.