How to do the twist dance chubby checker
Chubby Checker and "The Twist"
Ernest Evans, known famously as Chubby Checker, was an American singer who signed with Cameo-Parkway Records in 1959. Releasing two singles in the early years of his career, The Class and Dancing Dinosaur, he gained very minor popularity and decided to create a cover of Hank Ballard's The Twist. The original song was already experiencing success on the charts, but Chubby Checker's "twist" on the song had incredible success in the early 1960s. The song and dance began its fame in 1960, making it iconic of the start of a new decade. You can read even more fascinating events from 1960 by reading our 1960 timeline.
---
The 'Twist' Dance
It wasn't just the song itself that brought popularity to the song and the infamous "twist" dance.
Chubby Checker appeared on Dick Clark's American Bandstand on August 6, 1960 to perform his cover version of The Twist, as well as his "twist" dance movement. The song and his performance began a worldwide dance craze, making the dance movement iconic of the early 1960s.
The twist transformed popular culture as couples were able to move away from each other on the dance floor, rather than dance in close proximity like the popular dances that came before it. For women, the dance meant they were no longer being led by their male partner, making it part of a kind of social revolution. The dance was especially popular due to how simple it was to learn – dancers would swivel their hips from side to side, with their arms moving in opposite directions, while standing with their knees bent and twisting their feet.
Teenagers immediately performed the lively twist as a refreshing and fun dance, and the dance suddenly made it more common for dancers to use their hips while dancing, giving them more freedom.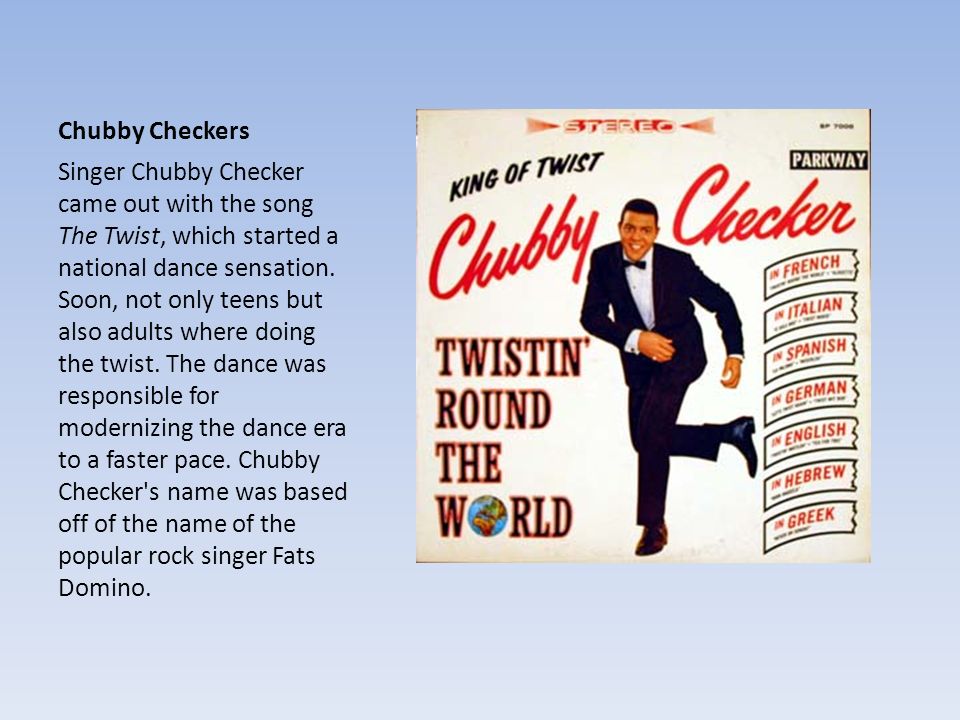 Even more, it also became popular among First Lady Jackie Kennedy who would sometimes hold "Twist parties" at the White House. 
Chubby Checker in 1964
Image: Wikimedia Commons
---
Song Popularity
Chubby Checker's appearance on the show meant The Twist topped the Billboard charts in September 1960, and again in January 1962. The single became the first and only 45 single to reach number 1 in two different years. Checker performed the hit non-stop throughout the early 1960s, and even released follow-up songs like Let's Twist Again, which was almost as big of a hit as his version of The Twist. You can read about Checker's infamy in this period with an original 1960 newspaper from our archive.
While gaining immense popularity, the dance was quite controversial at the time. Many adults believed the dance was "too sexy" and not a proper dance, since it was very different to the traditional partner dances that had come before it.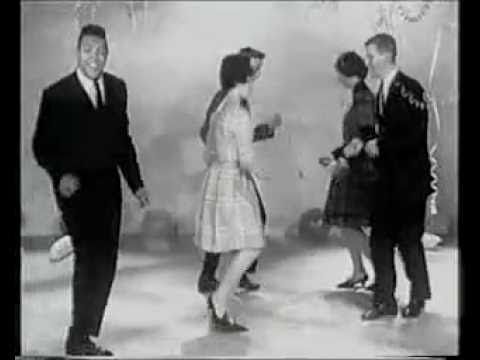 It was even warned to be potentially dangerous to adults over the age of 40, since the twisting movements could cause injuries. Even celebrities had contrasting views on the twist, but nevertheless, it found its way into popular culture and remains to be a classic feature of early 1960s entertainment. 
Share with friends
Chubby Checker - The Official Site



Remixed & Mastered. The New Release of Chubby Checker's "The Twist," has all the vibe of the original 45. The big difference is in the Sonics, which exhibits a Sound that's up to date for the digital era & just plain Rockin' on the Big Speakers or on an iPhone.

Available on iTunes and All Access Downloads

Like Chubby on Facebook




Ernest Evans was born in Spring Gulley, South Carolina, but grew up in South Philadelphia, where he lived with his parents and two brothers. When he was a small boy, his mother took him to see Sugar Child Robinson, a child piano prodigy and also the famous country singer Ernest Tubb. Young Evans was so impressed, that he vowed to someday enter show business and took his first step toward that goal by forming a street corner harmony group when he was only 11 years old.

By the time he entered high school, Ernest had learned to play the piano a little at Settlement Music School and could do a number of vocal impressions. He also went to South Philadelphia High School with his friend Fabian Forte, who would have show business success of his own. He entertained classmates whenever he could. After school, Chubby would sing and crack jokes at his various jobs including Fresh Farm Poultry on 9th Street and at the Produce Market. It was Ernest's boss at the Produce Market, Tony A., who gave Ernest the nickname "Chubby".

The storeowner of Fresh Farm Poultry, Henry Colt, was so impressed, he began showing off his employee to his customers through a loud speaker. Henry and his friend Kal-Mann arranged for young Chubby to do a private recording for Dick Clark. A Yuletide novelty tune called, "Jingle Bells" on which Chubby did several impressions of top recording stars, was cut. Dick Clark sent it out as a Christmas greeting to all of his friends and associates in the music business. Cameo-Parkway liked it so much that they wrote a song called "The Class" and it became Chubby's first hit in early 1959.

In June of 1959, Chubby recorded "The Twist". Bernie Lowe, president of Cameo Parkway records was not initially impressed with Chubby's recording and felt it may be a "B" side at best. However, Chubby felt "The Twist" was something special and worked hard promoting the record by undertaking non-stop rounds of TV dates, interviews and live performances. Fourteen months later, in the summer of 1960, "The Twist" was a hit.

"The Twist" was not only the #1 song but it introduced the concept of "dancing apart to the beat". Over the next few years, endless songs incorporating "The Twist" into its name sprang up such as "Peppermint Twist", "Twist and Shout" and "Twistin' the Night Away". In addition, each new song brought a new dance involving "dancing apart to the beat" such as "The Jerk", "The Hully Gully", "The Boogaloo" and "The Shake". At the forefront was Chubby with "The Fly", "The Pony" and "The Hucklebuck".

The next few years were prolific for Chubby as hit followed hit. In 1961, Chubby recorded "Pony Time" written by Don Covay and John Berry. It went to #1 and stayed on the charts for 16 weeks. In between recording and touring, Chubby took time to add feature films to his portfolio with the releases of "Don't Knock The Twist" and "Twist Around The Clock".

In the fall of 1961, record industry history was made when Checker's original hit record, "The Twist", re-entered the charts and by January of 1962, it was back in the #1 position. No other record before or since has accomplished that feat. Combining its 1960 run with its 1961/62 return, "The Twist" spent an amazing nine month total on the U. S. best seller charts.

Chubby Checker merchandise was everywhere, and included T-shirts, shoes, ties, dolls, raincoats, and chewing gum. His success continued for years with the release of one dance record after another, with "The Fly" and "Let's Twist Again", for which he won a Grammy for the "Best Rock Performance". More hit records followed. "Slow Twistin'", Dancin' Party", "Popeye the Hitchhiker" and "The Limbo Rock" all came along in 1962.

1963 saw Checker return to the hit parade with "Birdland" and "Twist It Up", after which he followed with "Loddy Lo" and a series of other novelty type tunes. Eventually, teens incorporated these movements to all songs that had a beat and called these movements "The Boogie", a permanent fixture in Rock and Roll and popular Music 24/7. While hits kept coming, the highlight of 1964 was Chubby's marriage to Catharina Lodders, Miss World 1962.

The 80's were dominated by almost nonstop touring with some unique twists. ABC aired their answer to NBC's Saturday Night Live, a counter culture show called Fridays which starred Michael Richards (Kramer) and Larry David. A special appearance by Chubby as he sang his current hit, "Running" (excerpted on his website) was broadcast before a live national audience. However, by 1988, Chubby demonstrated extreme musical diversity by recording a very different "Yo Twist" with the Fat Boys. This song went to #14 on the charts.

In 2000, Chubby branched out into the snack food business commemorating 40 years of "The Twist" with Chocolate Checker Bars, Beef Jerky, Hot Dogs, and Popcorn, all to be washed down with Girl of the World Water (dedicated to his wife).

The Limbo Rock Remix and The Original Master of The Dance Hall Beat, released in 2004, became top 5 Disney Radio hits and a favorite of DJ's with its ability to bring audiences out of their seats and on to the dance floor. With the single and "LP" both on the Billboard charts, a new generation of Chubby Checker fans were born.

In 2007, Chubby returned to the charts yet again with "Knock Down The Walls", Billboards #1 dance track. This song introduced Chubby to a whole new audience with its powerful straight ahead rock tempo and captured Chubby's continuous musical evolution.

The Rock and Roll Hall of Fame in Cleveland, Ohio rewarded Chubby in July of 2008 with a special award presentation. An honored Chubby thrilled a fervent crowd by performing his hits, new and old, to the delight of everyone. A lengthy photo and autograph session followed, which highlighted Chubby's favorite part, getting to interact with people.

As Chubby's touring continued, 2009 took Chubby abroad including special shows in Germany (2010) as well as his annual appearances at Disneyworld. 2009 also marked the release of an updated version of The Fly. A younger generation now shook their hands as the dance reappeared in clubs.

Now we have entered The 50th Anniversary Year of The Twist. Special ceremonies have taken place in front of City Hall in Philadelphia and Wildwood, N.J. and the 50th Anniversary Tour continues along with a Chubby Checker cruise in May, 2011.

What keeps this artist going? According to Chubby, "It's the fans. The energy I get from singing and dancing with all these people over the years is unlike anything else I experience. I never want it to end."

Neither do we.

Chubby Checker - the only artist to have 5 albums in the Top 12 all at once.

Chubby Checker First Platinum - "Let's Twist Again".

Chubby Checker - the only artist to have a song to be #1 twice - "The Twist".

Chubby Checker - the only artist to have 9 Double-Sided Hits.

Chubby Checker - changed the way we dance to the beat 24/7 since 1959.
Twist Animation Dance, Animation, human, fictional Character, cartoon png
Twist Animation Dance, Animation, human, fictional Character, cartoon png
fictional character,
cartoon,
shoes,
transmission,
human behavior,
joint,
male,
standing,
giphy,
animation,
animation Elements,
art,
puffy checkers,
clothing,
suit,
dance,
digital art,
entertainment,
twist,
png,
transparent,
free download
About This PNG
Image size

600x790px

File size

88. 67KB

MIME type

Image/png
Download PNG ( 88.67KB )
resize PNG
width(px)
height(px)
License
Non-Commercial Use, DMCA Contact Us
Ballroom dance Tango Silhouette, swarovski, animals, free Dance, ballet Dancer png 1200x1200px 17.5KB
Silhouette, Silhouette, animals, monochrome, human Silhouette png 443x1600px 30.02KB
thinking boy, Child Thought, thinking boy, hand, people, toddler png 640x800px 100.15KB
Cartoon School, Cartoon child, child, hand, child png 515x800px 126. 55KB
ballet dancer illustration, Ballet Dancer Ballerina Paris Silhouette, animals, hand, shoe png 3277x8000px 262.07KB
Suit Silhouette, male silhouette, monochrome, human, black png 698x2250px 31.53KB
man and woman standing illustration, Wedding Drawing, happy marriage, holidays, human, fictional Character png 670x1191px 272.48KB
white human figure raising hands in front of laptop, PowerPoint Animation, hand, cartoon, recruiter png 1000x876px 315.54KB
silhouette of man standing, Face Silhouette, silhouette, animals, logo, monochrome png 750x1903px 59. 84KB
Ben 10 illustration, Ben 10 Cartoon 1080p, ben 10, miscellaneous, game, hand png 1101x1600px 185.55KB
man holding girl up illustration, Silhouette Father Daughter, Father and daughter silhouette, monochrome, monochrome, monochrome png 3498x8000px 292.91KB
Shoya Ishida Shouko Nishimiya Anime Kyoto Animation, others, hand, human, cartoon png 330x930px 35.48KB
Cartoon, Cartoon business man, illustration man in black suit with red tie, cartoon Character, hand, people png 447x1028px 87.74KB
Scooby Doo Daphne, Daphne Blake Fred Jones Velma Dinkley Shaggy Rogers Character, scooby doo, television, child, hand png 1012x3409px 1. 05MB
Latin dance Salsa Ballroom dancing Bachata, comedian, love, shoe, dance png 510x720px 87.75KB
Physical fitness Exercise Fitness Center Silhouette Woman, workout cartoon man, animals, hand, monochrome png 640x1280px 52.58KB
Student Primary school Education Classroom, student, child, culture, class png 468x1049px 68.4KB
female anime character, Drawing Anime Chibi Kavaii Manga, Cute little girl, white, child, face png 2967x7333px 1.38MB
man and woman dancing art illustration, Dandiya Raas Dance Garba, others, navratri, monochrome png 800x733px 278. 22KB
Tsunade Naruto Uzumaki Jiraiya Sakura Haruno Orochimaru, naruto, human, cartoon, fictional Character png 512x1364px 585.67KB
walking male illustration, Animation, child, hand, sports png 894x894px 67.96KB
Cartoon, Penniless man, child, hand, people png 1200x1429px 1.18MB
Mother Woman, Mom Cooking s, child, fictional Character, cartoon png 883x1600px 230.4KB
My Hero Academia Todoroki, Shouto Todoroki My Hero Academia Eijirou Kirishima Tenya Iida Katsuki Bakugou, bok choi, white, fictional Characters, hand png 769x2296px 571. 72KB
American football Football player Silhouette, Football Player Silhouette, sport, sports Equipment, sport png 4592x8000px 365.13KB
Dance Disco Silhouette, 70s Drawing, animals, hand, monochrome png 1120x2400px 34.12KB
girl carrying handbag illustration, Drawing, Graffiti, comics, child, painted png 481x1000px 223.63KB
boy going to school illustration, School student Cartoon, Children learning, childrens Clothing, people, child png 763x1000px 411.25KB
female anime illustration, Sakura Haruno Sasuke Uchiha Kakashi Hatake Naruto Uzumaki Itachi Uchiha, Naruto Shippuden Background, human, cartoons, fictional Character png 1024x2433px 733. 54KB
boy and girl sitting on book illustration, Cartoon Student, children, child, people, reading png 879x1024px 374.28KB
kaestle & ocker Walking Old age, people, miscellaneous, people, public Relations png 1129x1828px 1.69MB
Child dance Mom Salsa YouTube, mom, love, people, infant png 736x1024px 499.02KB
Lady Justice illustration, Lady Justice Themis, others, miscellaneous, white, police Officer png 834x1500px 99.11KB
boy looking up while touching his chin, hand, people, human png 1365x2498px 326.79KB
Dance Disco Silhouette, dancers, animals, hand, people png 760x1630px 47.94KB
Betty Boop illustration, Olive Oyl Hollywood Betty Boop Popeye Animation, popeye, hand, human, cartoon png 2255x4002px 379.02KB
Disney Tangled Flynn Rider, Disney Infinity: Marvel Super Heroes Flynn Rider Rapunzel Tangled, rapunzel, disney Princess, cartoon, fictional Character png 791x1990px 1.11MB
Baby Boss boy character illustration, The Boss Baby Brother DreamWorks Animated film, the boss baby, child, toddler, boy png 2000x2673px 2.09MB
Costume design Human behavior Cartoon, Beggar, white, monochrome, fictional Character png 2480x3508px 1. 75MB
Silhouette Girl Boy, silhouettes, child, animals, monochrome png 559x866px 33.25KB
Businessman Drawing Cartoon Illustration, Cartoon men and women, cartoon Character, comics, holidays png 943x1000px 523.94KB
boy and man illustration, Father Child Son Silhouette, fathers day, child, holidays, hand png 3840x3131px 107.92KB
yellow-haired anime, Anime Teacher, teacher, hand, manga, fictional Character png 2000x2000px 993.1KB
Dance Fashions Warehouse Dance studio Art, hip hop dance, studio, cartoon, shoe png 600x747px 250. 25KB
man and woman holding hands, Architecture rendering Old age, old people, miscellaneous, photomontage, monochrome png 1280x1764px 1.89MB
Lady Justice Drawing, symbol, miscellaneous, white, monochrome png 474x663px 113.62KB
Sakura Haruno Naruto Uzumaki Sasuke Uchiha Itachi Uchiha Tsunade, sakura, hand, human, sasuke Uchiha png 519x1500px 205.75KB
Child Silhouette Drawing, child, people, human, hand png 552x600px 22.63KB
Vinsmoke Sanji Nami Usopp Roronoa Zoro Monkey D. Luffy, one piece, cartoon, fictional Character, formal Wear png 1500x3900px 274. 02KB
Ballerina, spaghetti, child, hand, toddler png 1080x1799px 116.11KB
Chubby Checker Bio, The Twist, Songs, Age, Net Worth, Death and Today
** Famous People In The United States, Unedited
Biography and wiki Chubby Checker
Chubby Checker (born Ernest Evans) is a famous American rock and roll singer and dancer. He is best known for popularizing numerous dance styles such as the twist dance style.
The dance style was accompanied by his hit Hank Ballard cover in 1960, The Midnighters hit "The twist" along with the hit "Pony Time". "The Twist" reached number one on the Billboard Hot 100 in September 2008.
The track debuted in 1958 and held that position until August 2013 when the list was updated. Chubby also introduced the song 'Limbo Rock' to its signature limbo dance and several dance styles including 'The Fly'.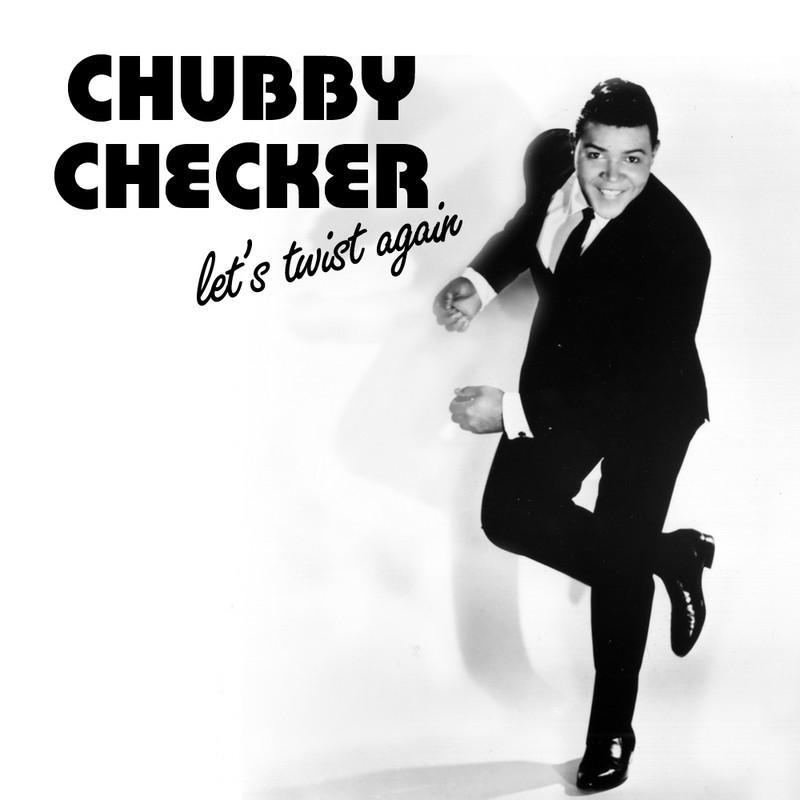 Chubby Checker, age and birthday
Chubby for 2019 is 78 years old, he was born on October 3, 1941 in Spring Gully, South Carolina, USA. He celebrates his birthday every year on October 3rd.
Chubby Checker Picture of
Chubby Checker Height and Weight
Cough looks very tall in the photos. He stands at a height of 6 feet. However, details regarding other body measurements are currently not publicly available. We are keeping records and will update this information as soon as it becomes available.
drug rehab nicole bio
Chubby test wife
Chubby is married to Katharina Lodders, a Dutch model and Miss World 1962. Katharina is from Haarlem, the Netherlands. The couple met in Manila on January 1962 years old, and on December 12, 1963, he proposed to her.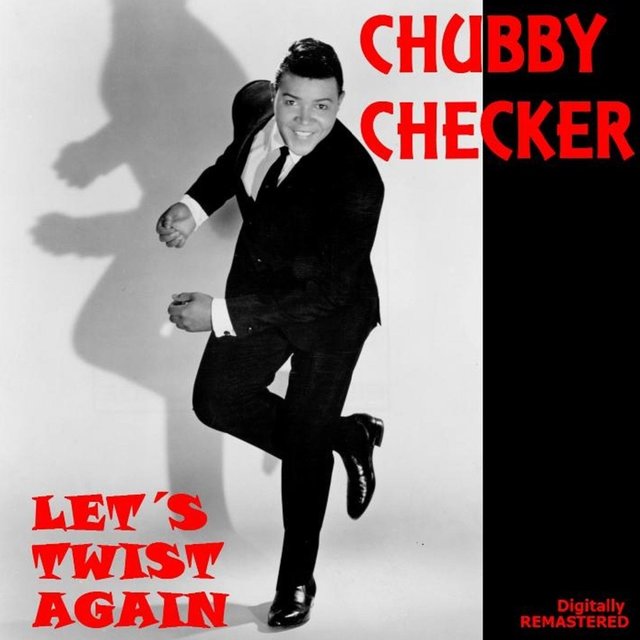 Chubby dedicated and sang the song "Loddy Lo" to her. They eventually tied the knot on April 12, 1964, in Pennsauken, New Jersey, at a Lutheran church. The couple were blessed with four children; Misty Bass, Shan Egan, Bianca Evans and Ilka Evans.
Chubby Checker Measurements and Facts
Here are some interesting facts and body measurements you should know about him;
Full name : Ernest Evans
The name of the profession : Chubby Checker
Age : 28 years old (2019)
Date of birth: October 3, 1941
Gully, South Carolina, USA
Education : South Philadelphia High School, Settlement Music School
Birthday : October 3
Nationality : American
Name of Father : Raymond Evans
Mother : Ertl Evans
Brothers and sisters : Tracy Evans
: Katarina Lodders
, Bianca Evans and Ilka Evans
Height : 6 feet
Weight : Moderate
Profession : Singer and dancer
908005 Famous0188 : Twist
Net Worth : $4 Million
Plump Checker Twist
Chubby performed his version of "The Twist" in July 1960 when he was 18 years old.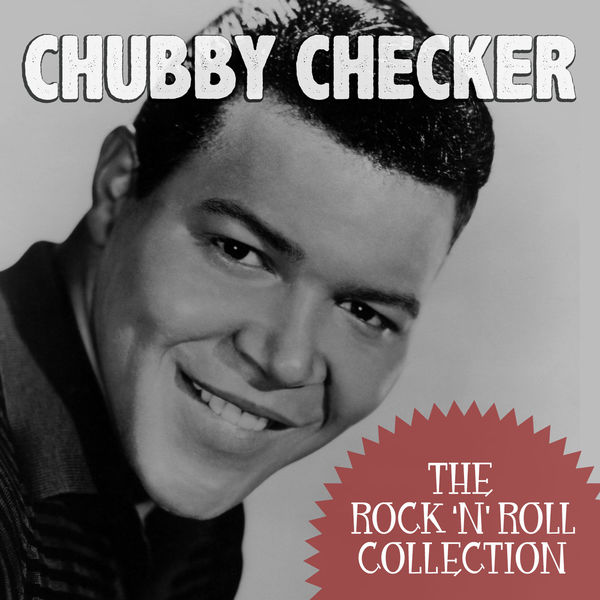 He premiered the song in Wildwood, New Jersey at a club known as the Rainbow Club.
Checker's performance was elegant as it resulted in it being the only single to top the Billboard Hot 100 twice, twice on two different charts. The previous chat was done by Bing Crosby White Christmas.
Below are some of his texts;
Come on baby
Let's make a turn
Come on baby
Let's make a turn
Grab my handle
And go like it's E-yah twist
Baby, baby, twist
Oh yeah, like that
Come on, little miss, and make a turn My dad is sleeping
And mom is not around
Yes, dad is just sleeping
And mom is not around
We will be twisty, twisty, twisty
'Til we tear down the house, come on and twist
Yes, baby, twist
Oh yes, that's it
Come on, little miss, and make a turn
Uh-huh
Chubby Checker Let's twist again
Checker made a continuation of the track of the single and called the song "Lets Twist Again".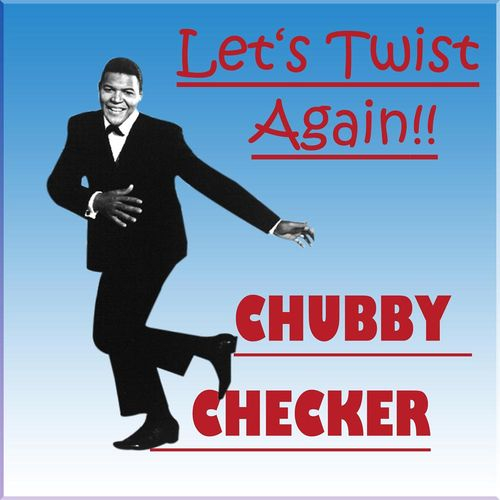 He released the song on June 19, 1961, which was written by Cal Mann and Dave Appell.
Loading... Loading...
The single hit number 8 on the Billboard pop chart in 1961 and number 2 in the UK in February 1962. The song was also recognized as the best and received a Grammy award 1962 years for Best Rock 'n' Roll Solo Vocal Performance.
Below are some of the lyrics to 'Let's Twist Again';
Come on, everybody clap your hands
Oh you look good
I'll sing my song and you won't be long in coming
We're going to make a turn and it'll be like this Let's turn again like we did last summer
Yes let's twirl again like last year
Do you remember when things were really buzzing?
Yes, let's turn again, the time to turn is already here, around, and up and down, we're going again
Oh baby, let me know that you love me so, and then
Turn again, like we did last summer
Let's twist again like we did last year
(Twist, ouch)
Pony Time Pony Checkers
Pony Time is Chubby's single, which he did a cover that became successful.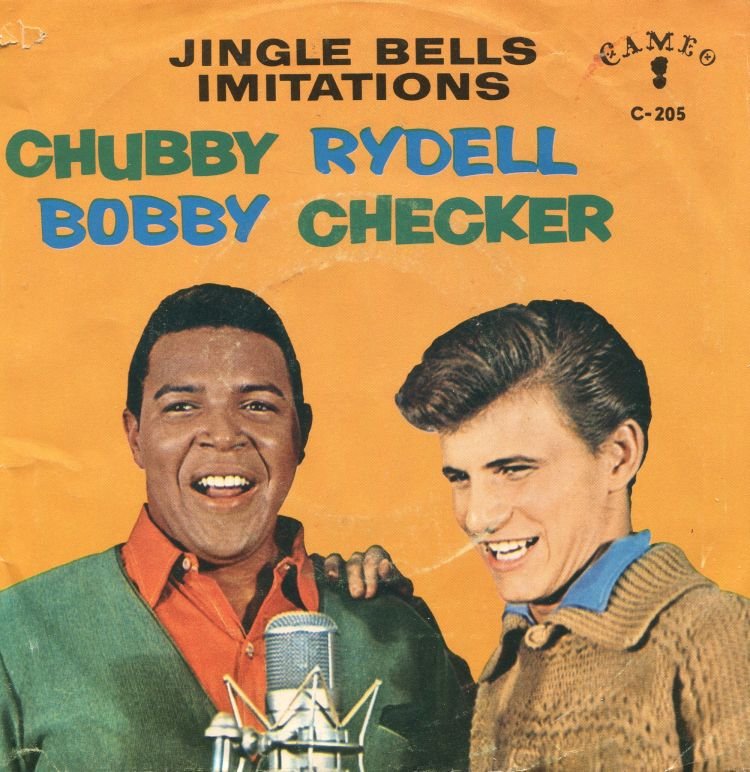 It became his second peak single after the twist song.
His recording of Pony Time also reached number one on the R&B charts. He popularized the new "Pony" dance style, which looked like the dancer was riding a horse.
The song starts like this; "It's time for a pony, get up, Boogety, Boogety, Boogety, Boogety Shoo." The following is his video;
Hucklebuck
Hucklebuck is one of the singles that Checker performed as a cover track. He recorded the song in October 1960 and reached number 14 on the US pop chart.
Below are some of Hackleback's texts and videos;
Hucklebuck lyrics
Now here's the dance you should know
Oh baby when the lights go out
I said grab your baby then go do a motherfucker (yeah)
Do a motherfucker (yeah)
If you don't know how to do it
Man you're out of luck
Push the baby out ( yes)
And then you bend it (yes)
Start wiggling your sacrum a little
Sway like a snake, waddle like a duck
That's what you do when you do Hucklebuck, OH Hucklebuck Video
Chubby Checker Today
Chubby performed 'Changes' on NBC. Today Show, July 5, 2013. "Changes" is his new single which was released on February 25, 2013 via iTunes media. 'Changes' was produced by hill and hifi and peaked at number 43 on the Mediabase Top 100 AC and number 41 on the Gospel Chart.
Chubby checker death
Chubby songwriter Dave Appell has died at the age of 92. He wrote the singles 'Lets Twist Again' and also 'Limbo Rock'. Dave's family has confirmed his death, but the cause of his death is unknown.
Chubby Checker Songs
(dance) Razrei around
Ann Rosie
Birdland
Cu Ma la BE - remain
Dance a mess around
,0005 will be fine
9000 9000 9000 9000 9000 9000 9000 9000 9000 9000 9000 9000 9000 9000 9000 9000 9000 9000 9000 9000 9000 ok love
Gotta Get Together
Hey Bobba Needle
Hooka Tooka
Jingle Bell Rock
Let's Rock Again
Limbo Rock
Oh Suzanne
Pony Time
Slow Spin
Fly
Hucklebuck
Twist
Twist It Up
What do you say!
Whole Lotta Shakin 'Goin' On
Plump Checker Net Worth
Checker has a long career in the music industry spanning nearly six decades.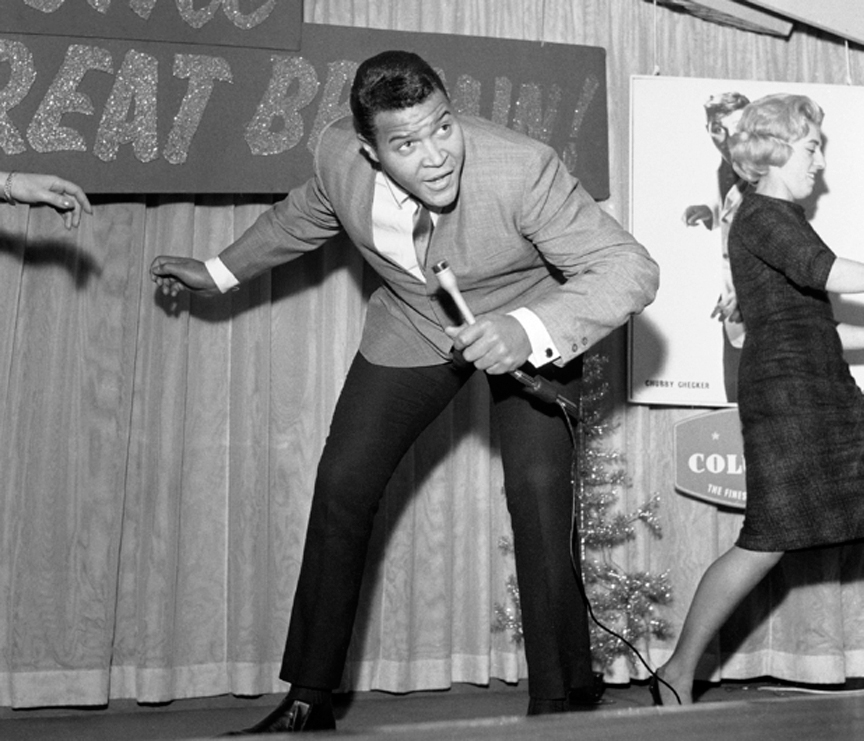 Thanks to the income from his work as a singer and dancer, he was able to amass a huge fortune. His fortune is estimated at about $4 million.
Frequently Asked Questions about Chubby Checker
Who is Chubby Checker?
Chubby is a famous American rock and roll singer and dancer. He is best known for popularizing numerous dance styles such as the twist dance style.
How old is Chubby Checker?
Chubby for 2019 is 78 years old, he was born on October 3, 1941 in Spring Gully, South Carolina, USA.
How tall is Chubby Checker?
He stands at a height of 6 feet.
Is Chubby Checker married?
Yes, he is married to Katharina Lodders, a Dutch model and Miss World 1962. They tied the knot on April 12, 1964 in Pennsauken, New Jersey, at a Lutheran church temple. The couple were blessed with four children; Misty Bass, Shan Egan, Bianca Evans and Ilka Evans.
How much does Chubby Checker cost?
His fortune is about 4 million dollars.