How to do the salsa dancing event in sims freeplay
Salsa Dancing – The Girl Who Games
A DANCE TO REMEMBER QUEST –
JUKEBOX
– ADULT SIMS ONLY –
PRIZES: BREAKDANCING HOBBY AND 5LPTIME LIMITED HOBBY – TIME: 7 DAYS – TIME LIMITED PRIZE: LATIN VILLA
---
Once you complete the A Dance to Remember Quest the time limit for the salsa dancing hobby will start straight away, to begin this hobby you need to buy the jukebox from the promotions r us store for S5,000 and place it in one of your sims houses:
I cannot place the jukebox, it says its locked/ limited item, what do I do? You will have this problem if you try and place it from the new items tab, look in your inventory instead to be able to place the jukebox in one of your sims houses.
If you complete this hobby in the 7 day time limit you will unlock the Latin villa from the quest:

You will need two sims to complete this hobby at one time, the first sim selects wait for partner and the second sim selects one of the hobby options:
Quick Salsa- 1 hour 30 minutes
Extended Mambo- 7 hours 30 minutes
NOTE: you can only buy one jukebox the first time you complete this quest and 4 sims can use a jukebox at one time (2 couples) after the first time as many sims as you want can complete this hobby as you can buy as many jukeboxes as you want
After the time has passed come back and click the exclamation mark above your sims head to find one of the salsa dancing collectibles.
Every time your sims complete one of the options above their salsa dancing hobby skill level up percentage will increase (it increases for both sims), once they reach 100% they will level up, there are 6 levels. You need to reach level 6 to be able to unlock all of the salsa dancing collectibles, once unlocked you will be able to find them.
The table below shows the level up percentage for each option:
This may change in future updates
|  LEVEL | 1 hour 30 minutes | 7 hours 30 minutes |
| --- | --- | --- |
| 1-2 | 48% | 188% |
| 2-3 | 36% | 141% |
| 3-4 | 24% | 94% |
| 4-5 | 12% | 47% |
| 5-6 | 9% | 37% |
NOTE: it says 188% but you will start from 0% at level 2
The next table shows you for each level what salsa dancing collectibles you unlock (so you can then find those ones too) and also the level up reward that a second and future sims will receive when they level up in this hobby:
 LEVEL
 TITLE
1st TIME LEVEL UP UNLOCKS
2nd+ TIMES LEVEL UP REWARD
1
Flailing Fiasco
Step to Step and Killer Tap are unlocked in the hobby collection
–
2
Out of Step
Side Rock Slider and Miami Ice are now unlocked in the hobby collection
250XP
3
Wily Dancer
Hot Yogurt and Ultimate Dip are now unlocked in the hobby collection
500XP
4
Hot Stepper
Espresso Empress and Around the World are now unlocked in the hobby collection
S750
5
Dancing Dynamo
Dashing Desperado is now unlocked in the hobby collection
10,000 Town Value
6
Sovereign of Salsa
Three Way Stopper, Anaconda Animal and Eduardo King are now unlocked in the hobby collection.

You can now complete the collection!

1LP
NOTE: only the first sims completing this hobby needs to get to level 6 to unlock all the collectibles, future sims will be able to find any collectible even if they are only on level 1 in this hobby (and they can do the shortest option to try and find the collectibles quicker!)
You won't find a new collectible each time, you will get repeats, if this happens just keep going, you will find them eventually! If it is still taking too long you can use the lucky spin on the row where you cannot find the item, this will cost LPs, when you click on the LP button it will clear the row and give you a random collectible on that row so you aren't guaranteed a new item (you will get back any other collectibles you already had in that row) Need to earn some LPs to use the lucky spin?
The completed salsa dancing collection is shown below, once you complete the collection you need to click 'start a new collection' at the top of the hobby collection screen, this clears the board so you can complete the collection again to earn more rewards (you will only get the option to restart the hobby collection when you have completed the collection):
You will earn XPs when you complete a row in the hobby but to complete the collection you need to find all 12 of the collectibles
If you complete this hobby in the time limit you will unlock the Latin Villa, the first one is free after that on a standard it costs 125SP and on a premium it costs 175SP.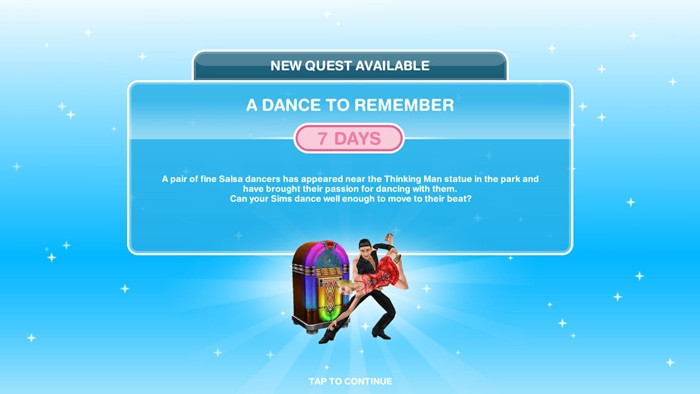 More information on the villa can be found in my house guide part five
You also unlock:
The latin paving for patios, balconies and pools
Latin Mosaic, Latin Concrete and Latin Shapes flooring 
Latin Exterior Stucco Tile (exterior walls)
Latin Red Stucco, Latin Blue Stucco and Latin Tile Mosaic walls 
The rewards for completing this collection are the breakdancing hobby and 5 LP:
The first time you complete this collection you unlock the breakdancing hobby (even if you don't manage to complete in the time limit) this is another time limited hobby, you need to buy the breakdancing boom box from promotions r us to begin the hobby:
From the second time onwards each time you complete the collection you will earn 5LP
Confused about hobbies? Read my Hobbies Frequently Asked Questions post
Find all hobby posts here
---
Related Hobby: Breakdancing
---
FIND THIS POST HELPFUL?
THE SIMS FREEPLAY
©THEGIRLWHOGAMES.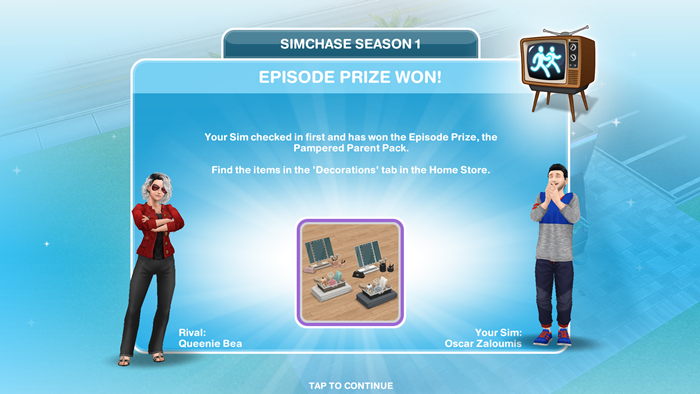 BLOG
Rate this:
Like this:
Like Loading...
Dance to Remember Quest – My Sims FreePlay Blog
Skip to content
Discovery Quests · Quests
MidnightMadness
This quest is unlocked at Level 9. This quest unlocks the Salsa Dancing Hobby and Break Dancing Hobby.
There is a time limit of 7 days to complete this quest. If you complete this quest within the time limit, you unlock the Latin Rugs.
To start this quest, you click on the dancing couple in the park close to the Statue.
Note: Duration of tasks might differ depending on the 🌟 rating of your equipment.
Any tasks coloured in  can be started early
Here it is and ENJOY!
Watch the Dancing couple [2 Mins]
Enthuse about dancers [12 Secs]
Talk to the Dancers [15 Mins]
Drive from the Park to the Villa
Explore the Villa [2 Hrs] (click anywhere)
Have 5 Sims at the Villa
Eat Hors D'oeuvres [10 Mins]
Have 5 Sims cheer on the Fantasias [2 Mins] (click on Juke Box)
Have 2 pairs of Sims chat [20 Hrs 30 Mins]
Thank the Fantasias [1 Min]
Have all Sims leave the Villa
Have a Sim Hibernate [19 Hrs – 🌟🌟🌟 / 1 Day – 🌟] (can be start early)
Salsa Dance to a Stereo [16 Secs]
Read "Spicy Salsa" from a Bookshelf [7 hrs 30 Mins]
Place an ad from a computer [14 Mins]
Grow Pumpkins [1 Day]
Check Email [36 Secs]
Wait excitedly on a bench [8 Hrs 30 Mins]
Assess Dancers

Prince Albert [5 Secs]
Montana Jones [6 Secs]
Mummy [8 Secs]

Have 2 Sims at the Park
Be hilarious to another sim [4 Hrs 30 Mins]
Dance with Another Sim [3 Secs]
Have 2 Sims watch a Movie marathon [9 Hrs]
Have 2 Sims eat a Meal Together [10 Mins] (click on a plate)
Have 2 Sims Dance to a Stereo [2 Mins 42 Secs]
Practice Salsa Together [1 Hrs 30 Mins]
Have a Sim Hibernate [19 Hours – 🌟🌟🌟 / 1 Day – 🌟]
Send a Sim to the Park
Investigate Meowing [ 5 Mins]
Rescue Cat from Under the Bridge [10 Hrs 30 Mins]
Have 2 Sims at the Villa
Apologize for being late [12 Secs]
Dance at the Villa [4 Hrs 30 Mins]
Have all Sims leave the Villa
Congratulations!
You have unlocked the Salsa Dancing Hobby.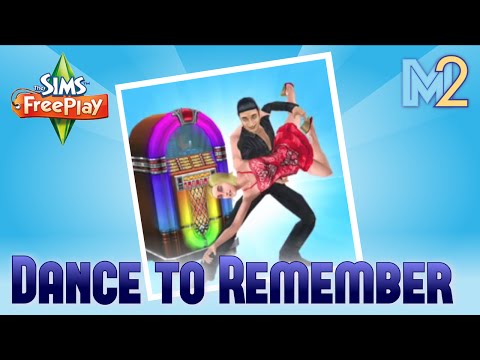 This hobby has a time limit of 7 days which automatically starts after the quest is completed.
If you have completed the quest within the time limit, you will also unlock some rugs for your house! From what you can see, all 9 rugs cost SPs.
Like this:
Like Loading...
Like this:
Like Loading...
android games Dance to Remember Quest Game Guide Salsa Dancing Hobby Sims Freeplay Tips Tricks Walkthrough
Search for: CategoriesSelect CategoryDiscovery QuestsGuide to PlacesHalloween 2015 QuestHobbiesMain QuestsMonsters and Magic UpdateQuestsRelationshipsUncategorized
How to master salsa hobby in sims freeplay
1. Latin villa (125 xp in a standard residence and 175 xp house with ocean view, collecting all the rewards in 7 days).
2. Breakdance recorder (hobby store, 5000 simoleons).
1. 750 XP.
2.
1000 XP.
3. 1500 XP.
4. 2000 XP.
5.5 SJ.
Different hobbies for all characters are not available immediately, but only after reaching certain levels in the game. In addition, the developers add something new to the game every month, new tasks, respectively, and new hobbies appear too. For example, there are such hobbies. nine0003
Babies:
Toddlers:
Finger painting, Shell collecting, Children's house
Schoolchildren:
swimming pool, or at home), "Figure Skating" (in the ski center)
Teenagers:
- "Collecting shells", "Bowling", "Teen Idol", "Break", "Shopping", "Juggling", "Make-up", etc.
Adults:
- "Stunts on a horse" "Volzhirka" "Jumping" (at the hippodrome), "Dog training", "Jumping into the water", "Shopping", "Bowling", "Pintball ", "Archery", "Surfing", "Silometer", etc.
Elderly:
- "Feed the pigeons" (in the park), "Sewing", "Cooking", "Dog training", etc. . How to earn this currency in sims freeplay? Now I will tell you a few of these methods.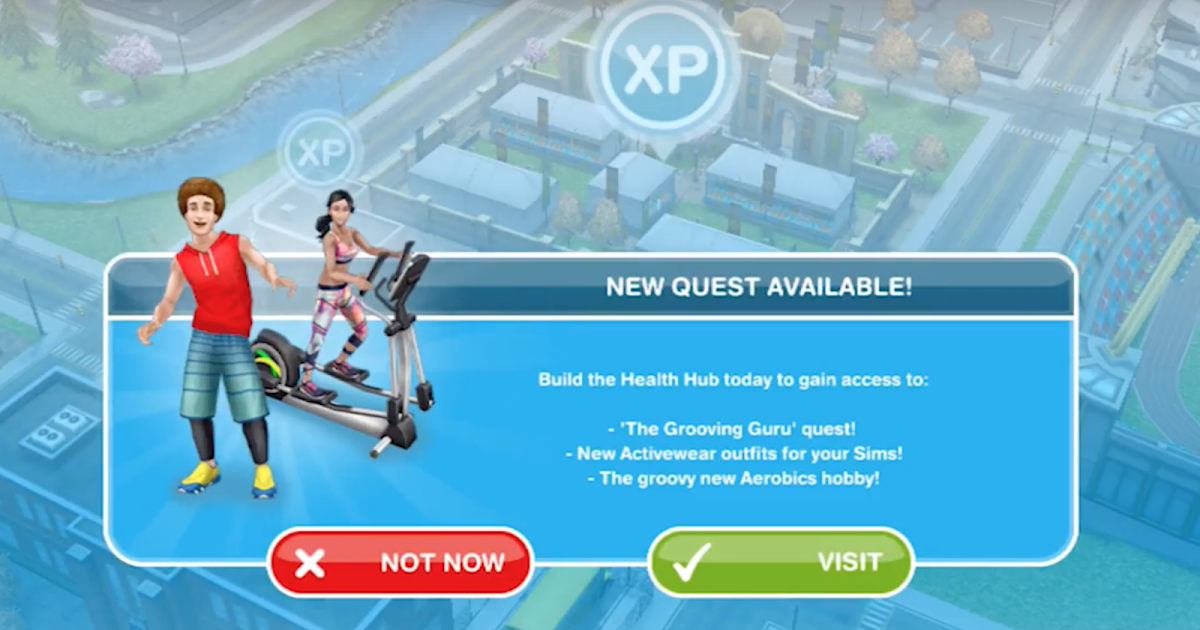 The currency can be bought at the store, which is marked with an icon with a drawn cart. This is the easiest and most costly way. We will go the other way. An adult Sim can earn currency by doing something and getting bonuses, for example, for daily entry into the game. Here are a few things you can do to make money. nine0003
You can start gardening in your garden. This brings in a good profit, but on the other hand, Sims get very tired at this job. A gardening kit can be bought at the store, it is not very expensive and pays for itself quickly.
Baking is also a good way to bring normal experience, which is also important.
Direct work in any production. Here, your experience is already in your favor, because career growth depends on it. Accordingly, the higher the experience, the higher the position and the higher the salary. nine0003
Your pets can make a profit by finding money or other useful items. This rarely happens, unfortunately.
Hobby.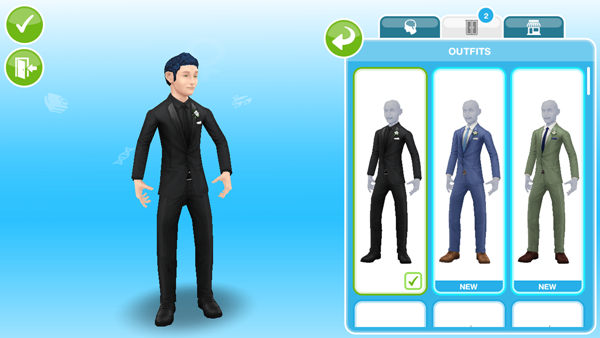 Your hobby can be profitable. For example, ghost hunting. Here, for each ghost caught, the Sims will receive some Simoleons. Other hobbies also bring a small amount of revenue if they are handled correctly.
Earnings on real estate. Some buildings eventually become profitable. On the map, you can choose your favorite building. nine0003
Driving. An interesting way to make some money. All you have to do is follow the Sims car, which produces little notes as you drive. By collecting these notes, you can earn some money.
Competition Center. You can build such a center in which other Sims will come and perform various tasks. You can make good money on this.
Now a little about how to earn life points. They are needed in order to buy large items - houses and cars. You can also use them to get things done faster. So how do you earn them? nine0003
Accomplish goals. For each goal you achieve, you earn points.
Develop your city. For the fact that you reach the maximum level of development you will be given a lot of points.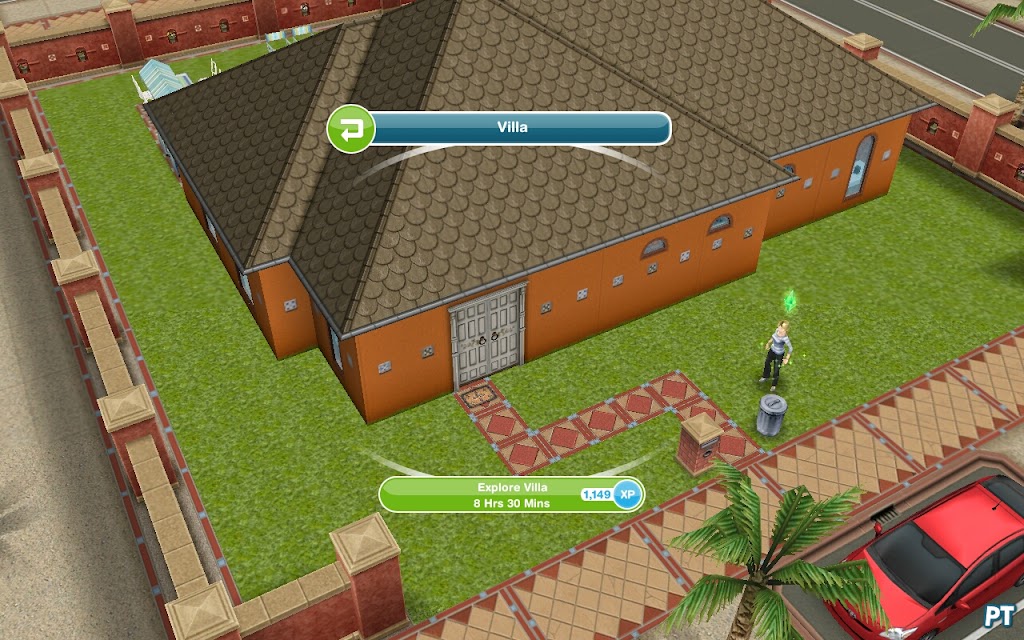 Hobby. Just like with the city. Having reached the maximum development in your favorite business, you will be rewarded with points. Then you will have a choice, take up another hobby or start the old one again from scratch.
Again, pets. They can also sometimes bring points, but very rarely. nine0003
Competition Centre. If you win, you will get points. It should be noted that a hobby for this should be as pumped as possible.
Perhaps, at the moment, these are all possible available methods for earning. I hope that our advice will be useful to you.
the sims freeplay game review
At first glance, you might think that the Sims Freeplay game for mobile platforms ios and android has a strong resemblance to the well-known The sims - the original game on PC. However, upon closer acquaintance with the game, it will be clear that since this is still a game designed for mobile devices, it has been subjected to some in-game changes and still it should be considered an independent project.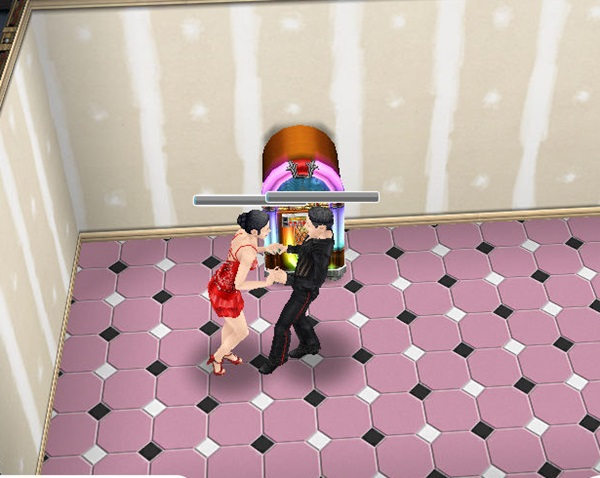 nine0003
The Sims FreePlay is a real life strategy game with elements of business and full simulation. You can build a city, a house, furnish an interior, and choose every aspect of your Sim's life. They can look stylish and have their dream homes with pools and cool decorations, or they can turn their characters into unemployed outcasts.
Sims can start a family, you have the ability to expand your city by adding a pet shop, car dealership, mall and beach villas, for example. You can start a career and watch your Sims work at the police station, film studio, or hospital. There is also free time - a variety of hobbies, for example, cooking, design, salsa dancing or animal training. There are also daily tasks that are new every day and you can give your characters and receive various bonuses. There are also seasonal holiday quests, more on that below. nine0003
In fact, this game is a human life simulator, by the way, the game combines a great variety, each player can find something to his taste, you can go through story quests and add-on quests, which should be noted, often appear after updates or are timed for any events or holidays, such as Christmas, Halloween, Valentine's Day, or just any in-game events that make the gameplay very diverse.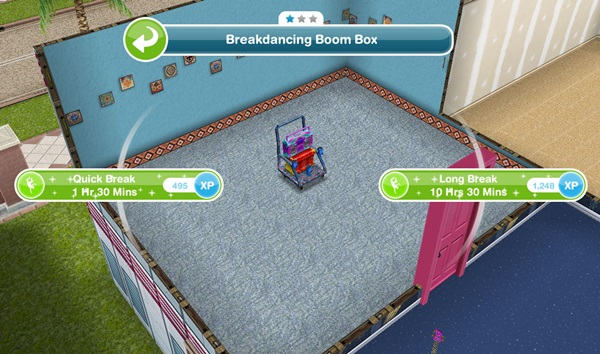 Fans of the PC versions of The Sims will surely appreciate the house building mode, now you can create your masterpiece houses right on your mobile device from anywhere and it's great. nine0003
In the game, in the process of completing quests and performing any actions, players receive experience points that help them move further through the levels and unlock more and more interesting and necessary items.
Unlike the Sims version on the PC, the Sims Freeplay game for Android and ios goes in real time, that is, you can give the characters the necessary tasks and close the game and go in after a while to see that everything is done, this is undoubtedly makes the gameplay as comfortable as possible, in addition, you can set up notifications so that when the game is turned off, notifications about completed tasks come in, so as not to miss anything important, since some series of quests are given a certain limited time for which you need to have time to complete all the necessary quests in order to get at the end any exclusive award.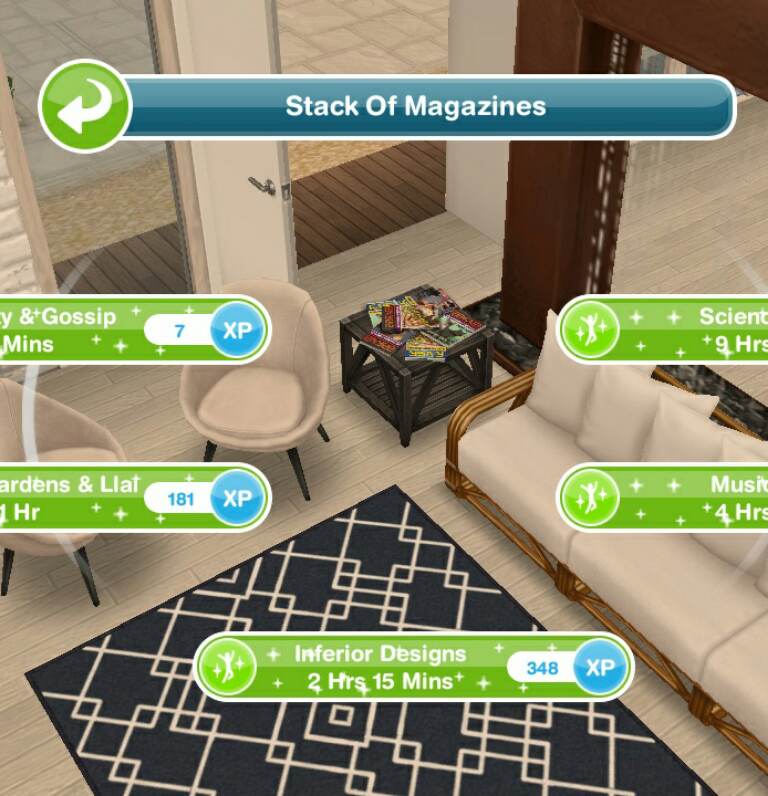 nine0003
During the very first launch, the game asks the question to start over or continue the already started game by downloading it from the cloud. For a full-fledged gameplay and just to run the game, you need a stable internet connection.
As in the Sims version on PC, in the game you need to follow the needs of your characters, otherwise they may refuse to perform actions or even die. Characters in the game, of course, can pursue a career, for this it is necessary to develop the appropriate skills, depending on the specialty chosen by the character. nine0003
And of course, the communication of the characters is very developed in the game, you can build relationships, make friends, enemies, build a family, after creating a family you can have a child, but first you will need to buy a crib and put it in the house, and also pay for the fact that you will have a child . The game also has animals that you can buy, a cat, a dog and even a tiger.
There is a daily cash bonus in the mailbox, it will be very useful to you at the very beginning of the game.