How to ace a dance audition
How to Prepare for a Dance Audition: Eight Keys For Success
Posted on by Helen Kantilaftis
Auditions are a fact of life for the dancer. They are your chance to show your skills and talent to a panel of judges. Whether you are auditioning for college, a dance company, or an entertainment position, they can feel overwhelming to prepare for. Here are some tips to help get you on the right track.
1. Practice Regularly
Take dance classes in different styles consistently. During your classes, take your training seriously so that your technique is in peak form. Perform each combination in class to its fullest potential and take corrections in stride, employing them immediately. This will help condition your body and mind to the rigors of the audition world.
Know what style of dance you excel in, and then try something completely different.
You never know when a choreographer is going to throw some ballet into a hip-hop routine these days. Versatility is a sought after quality in a dancer.
It also helps to take new classes regularly; that way you are continually testing your mental ability to pick up choreography quickly.
2. Gather Your Information
Be informed about what you are auditioning for. Are you auditioning for a Swan Lake role, or a music video backup dancer?
Learn as much as you can about the role or company you are auditioning for beforehand. Find out if there is a fee to audition and be sure to bring it with you. Then, find out if you need to bring or submit any documents. If the audition requires a resume and headshot, start to prepare the required documents.
Make sure your resume highlights your strengths and recent accomplishments, and includes your name and phone number. Also be sure to mention where you have trained, who you have studied with, and performance experience.
Your headshot should be a professional photograph.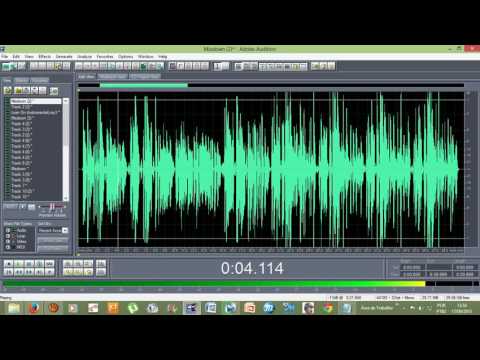 Some auditions may also require a full body photo. They may require you to apply and send this information in advance; others may want you to bring printed copies that they can keep.
3. Cross Train
Become a stronger dancer by cross training.
Increase your cardio health through running, biking, or swimming. Lift weights to increase your strength for partner work. Do yoga or Pilates to stretch, strengthen your core, and focus your mind. Be patient to find what works for you.
This will help you get through a long audition. Cross training also keeps you in physically good shape, so that the judges are seeing your best self when you audition.
4. Be Healthy
Get plenty of sleep in the week and night prior to your audition.
Maintain a plentiful and balanced diet. Focus on eating whole foods rather than processed foods as much as possible, especially the night before and day of the audition. Have a good, healthy, and filling meal the night before your audition, but don't overdo it.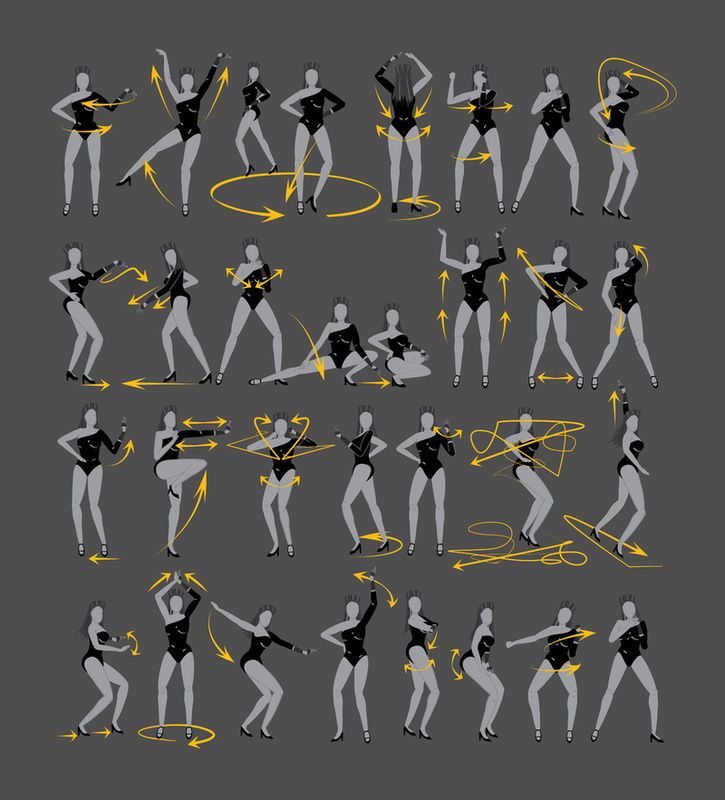 Eat a light meal an hour or so prior to your audition. This is very important so that you can function to your highest ability when auditioning. Drink plenty of water regularly.
5. Dress Appropriately
Be smart about knowing what you are auditioning for. A ballet role is going to want to see you in leotard, tights, ballet slippers, or pointe shoes. A hip-hop role will allow you to express your personality through your outfit.
If appropriate, wear something that helps you stand out in the crowd. Be edgy, but, keep it clean and neat. Inquire if you have any questions about the dress code. Bring the correct dance shoes as well.
6. Be Prepared for Anything
This may mean choreographing a short solo piece, participating in a group class, or performing an improvisation.
Find out if the audition will require a solo, and prepare by choreographing in advance. You can choreograph it yourself or have someone else choreograph it on you if you are more comfortable with that.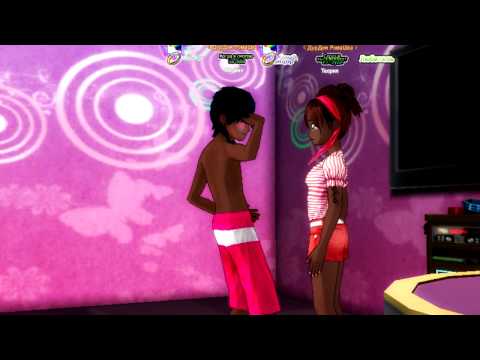 Make sure your choreography suits the style of the audition and also shows off your technique and artistic ability. Practice your solo regularly.
This also means to bring back up supplies such as hair bands, bobby pins, band-aids, extra water, other dance shoes, knee pads, or anything else you think you might need.
7. Arrive Early
Give yourself time to check-in and warm up. A good, thorough warm up is essential to any dancer being able to perform at their best. Take time to center yourself, stretch, and move, even if they are giving you a warm up in the audition.
This time will also help orient you to the studio space. If you start to feel nervous, take a few deep, slow breaths to calm yourself down.
8. Be Positive
Remain lighthearted and natural if you begin to feel nervous at all. Channel your nerves into enthusiasm for the choreography.
The more you can allow your talent to shine through your dancing ability, the closer you will be to landing the job! Be there for yourself and your desire for the job.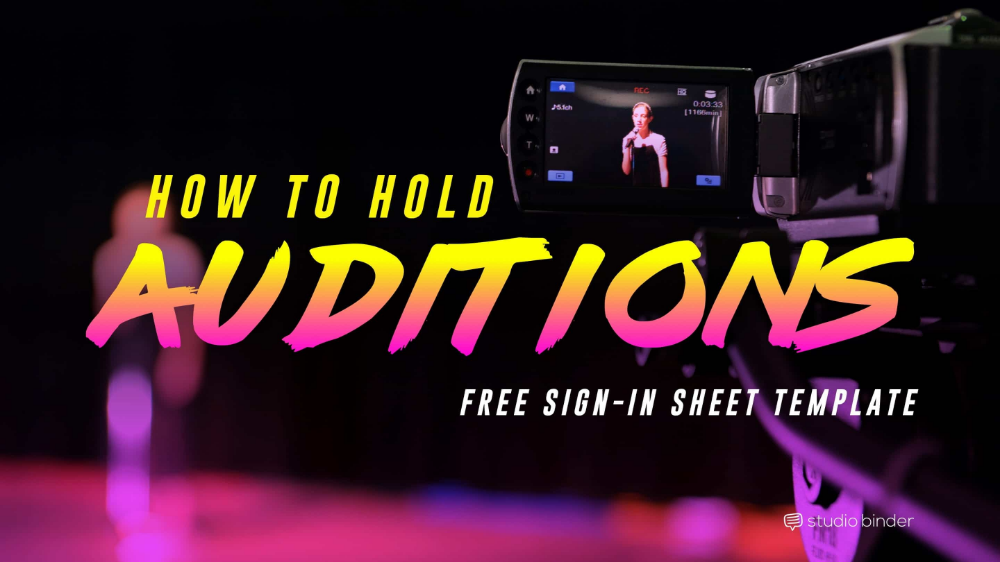 There is no need to compare yourself to others, so leave your judgment at the door. Be optimistic in the time leading up to the audition and bring that passion into the studio with you. Be yourself, relax, and have faith in your abilities.
When the time comes to audition, focus your mind on the present moment rather than what the results will be.
Auditioning is a skill that should be practiced often and will improve over time. Remember to learn what you can from both good and bad audition experiences. Remain hopeful in yourself and dedicated to your craft to continuing growing as a dancer and performer.
Following these tips to prepare for a dance audition will give you the confidence you need to succeed. And remember…you have already done most of the work through your training!
Image Source: Lowell Hendrix
How to Prepare for a Dance Audition: Eight Keys For Success by Helen Kantilaftis
Acting School | Acting Classes & Acting Degree Programs
NYFA Hosts Alumnus Manuel Garcia Rulfo
Please note: NYFA does not represent that these are typical or guaranteed career outcomes nor does it have a job placement office.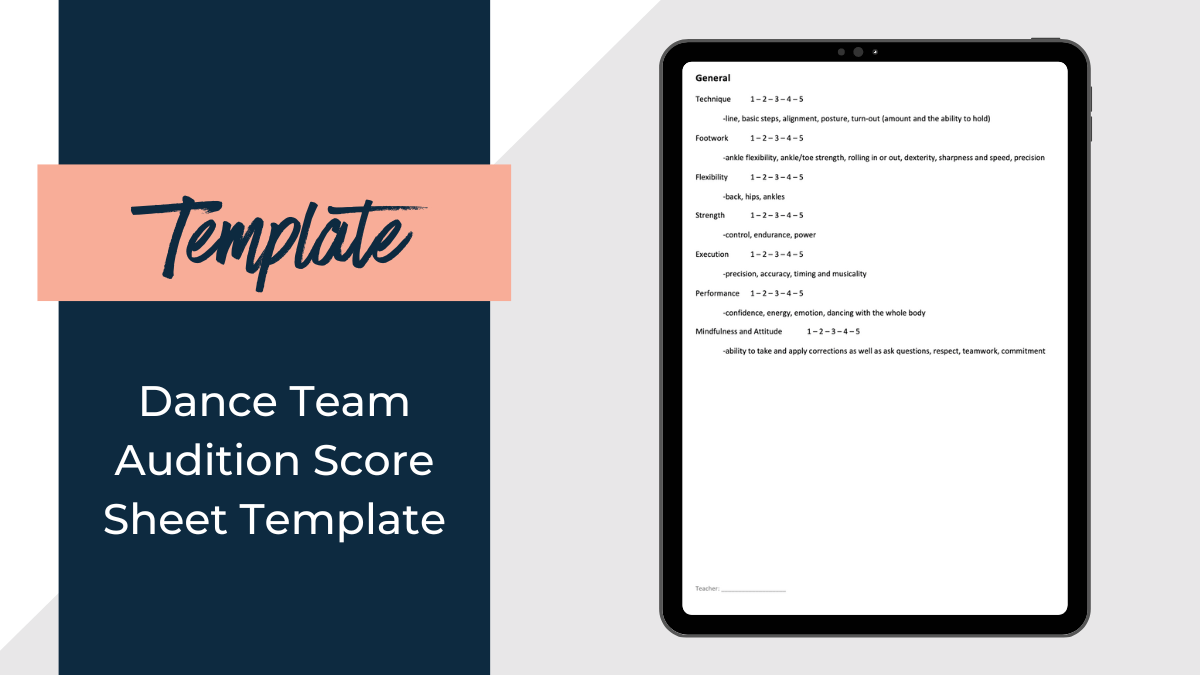 The success of these alumni is a testament to their hard work, talent and circumstances.
Designed for actors with all levels of experience, the New York Film Academy's acting school provides actors with intensive training in screen acting, modern on-camera acting techniques, and supporting acting classes.
New York Film Academy places emphasis on providing practical experience and hands-on education to our students so they can both develop their craft as actors and excel at acting in front of the camera. Our Acting for Film instructors are professional, working actors, writers, directors, and producers—veterans of Hollywood, independent film, and television—who give each student a personal focus in every acting class and teach the rigorous discipline necessary for acting for the camera.
Both the Academy's hands-on approach and attention to application of acting skills to performing make New York Film Academy one of the top acting schools in the nation.
Acting Classes
The acting school at the New York Film Academy offers students opportunities throughout the year to enroll in acting classes of their choice. To learn more about the start dates and tuition rates, please click here.
Acting School: Review Of The Acting For Film Program
Acting Degrees
Students enrolled at the New York Film Academy's acting school in NYC can apply their coursework toward credit in one of the New York Film Academy's New York City, Los Angeles or South Beach campus degree programs, including:
Master of Fine Arts (MFA) in Acting for Film
Bachelor of Fine Arts (BFA) in Acting for Film
Bachelor of Fine Arts (BFA) in Entertainment Media
Associate of Fine Arts (AFA) in Acting for Film
Not all degrees are offered at all locations.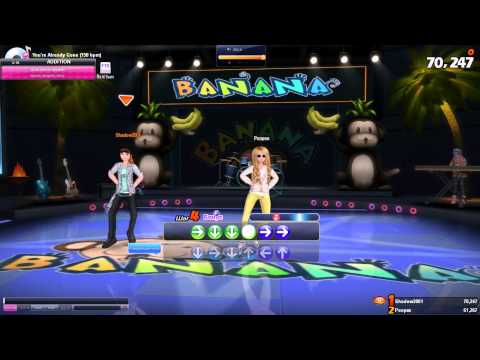 There are options for students to transfer their credits from conservatory programs for advanced standing in their acting degree. There's also options available to transfer credits between campuses. For example, you may choose to study your first one or two years of your BFA in New York then transfer to Los Angeles for the remainder of the program. Details can be discussed with your admissions counselor.
Acting Workshops
Students interested in attending a short-term acting workshop at the New York Film Academy are encouraged to learn more about the following options.
Online:

15-Week Online Acting (Part Time)
15-Week Online Business of Acting; Auditioning for Television and Film
8-Week Online Acting
6-Week Online Acting
4-Week Online Acting
2-Week Online Acting
1-Week Online Acting

On-Campus:

1-Semester Acting for Film Program
8-Week Acting for Film Workshop
4-Week Online Acting for Film Workshop
4-Week Acting for Film Workshop
3-Week Acting for Film Workshop
1-Week Acting for Film Workshop
12-Week Evening Acting for Film Workshop
6-Week Special Holiday Acting for Film Workshop
Acting Programs
Designed for students wishing to make a long-term commitment to acting school, students at the New York Film Academy's acting school can choose from the following acting programs.
Two-Year Conservatory Acting Program
One-Year Conservatory Acting Program
Not all conservatories are offered at all locations.
Acting School: Faculty
Part of the reason the New York Film Academy has earned its reputation as a top acting school is the fact that it boasts a world-class faculty comprised of professional actors who each come from a distinct and distinguished background. Dedicated to providing students with as well-rounded and in-depth an education as possible.
Learn more about the Acting for Film faculty from the New York campus here
Learn more about the Acting for Film faculty from the Los Angeles campus here
Learn more about the Acting for Film faculty from the Miami campus here
Acting School: Student Body
The student body at the New York Film Academy's Acting School is made up of a diverse mix of both international and American students.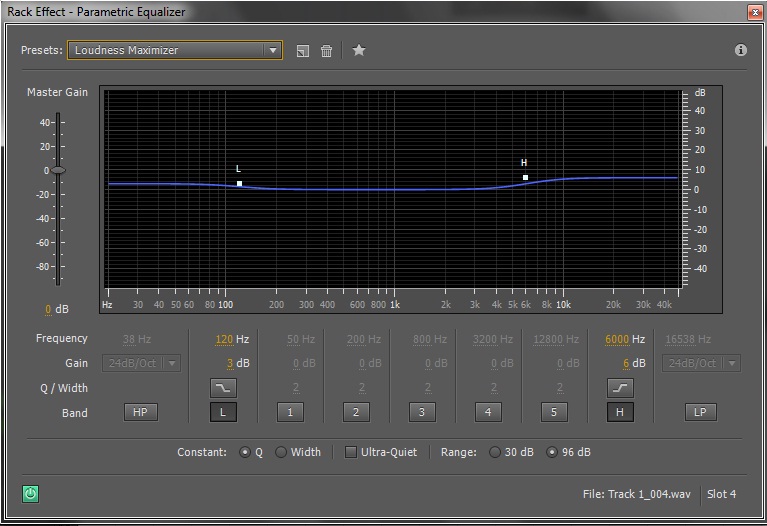 Our international students come from countries and locations across the globe, including Brazil, Mexico, India, Hong Kong, France, Japan, United Kingdom, Russia, Germany and many more. American students travel from across the country to attend one of the most well-known and notable acting schools in the world.
Acting School: Alumni
The acting school at the New York Film Academy celebrates its graduates, many who have gone on to establish successful careers in film, television, and media. Some examples of our alumni's noteworthy work and the companies they have worked for can be seen below.
Please note: NYFA does not represent that these are typical or guaranteed career outcomes. The success of our graduates in any chosen professional pathway depends on multiple factors, and the achievements of NYFA alumni are the result of their hard work, perseverance, talent and circumstances.
Contact Us
To learn more about the acting school at the New York Film Academy, you can call us at +1 (212) 674-4300 or follow the below links.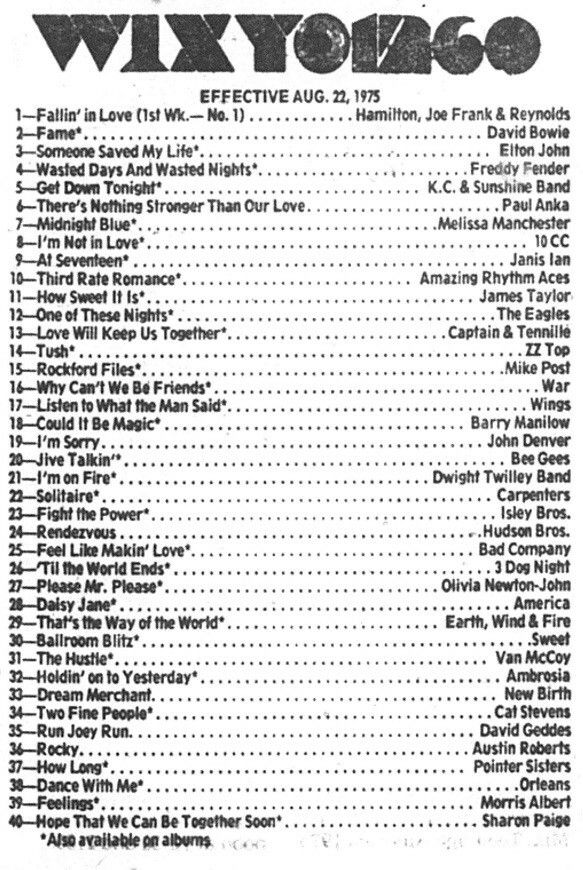 5 Tips for Better Dancing Auditions
| Free dancing
How to Prepare for a Dance Audition
Dance auditions can be intimidating. Whether a dancer is auditioning for a professional dance troupe, for a good job, or applying for admission to a local dance school, auditions are always intimidating for everyone. Even professional dancers get nervous when they have to go to an audition. However, a bit of nerve can actually be helpful, as adrenaline sometimes allows you to jump higher or spin faster. The following 5 tips will help you get better at listening. nine0003
How to Prepare for a Dance Audition
1 Get Ready
Make sure you have everything you need for the audition. You need to carefully check all the necessary props. If the procedure is paid, you must not forget the money with you. Some auditions have a strict dress code. If there is no dress code, you should choose the simplest and most unpretentious clothes that the dancer is comfortable in (do not be afraid to wear something that distinguishes you from other dancers, for example, a bright swimsuit.
It is quite normal to stand out from the rest). nine0003
It is also worth bringing appropriate shoes, hairpins and drinking water. Having everything you need will help you feel confident while listening.
How to prepare for a dance audition
2 Arrive on time
It's a good idea to arrive at least 30 minutes before the audition starts, maybe even earlier. It's never a bad idea to look around, and use the "extra" time to warm up, stretch, and focus. It is necessary to try not to notice other dancers as they arrive in order to avoid unnecessary nerves, but to focus on preparing yourself, both physically and mentally. To do well in an audition, you need to be relaxed and ready. nine0003
How to prepare for a dance audition
3 Stand in the front row
It's a good idea to take a seat at the front of the room and not hide behind while the teacher shows the choreography.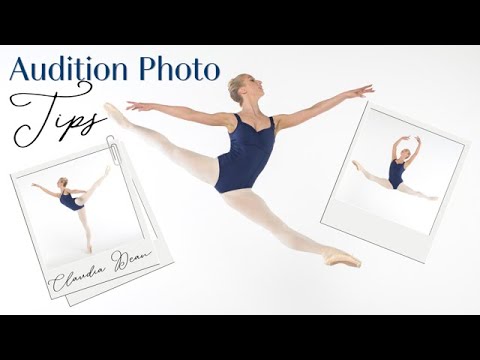 The judges will watch the room, seeing who learns the fastest combinations. The dancer should show them that he can learn a routine quickly and independently. Sometimes the judges choose dancers who are the fastest learners and not necessarily the best dancers. nine0003
Standing in the front rows also shows confidence. Dancers who prefer to stand behind the backs are often "followers" and prefer to simply follow the movements of the front row dancers. You need to show the judges that you are the leader.
How to Prepare for a Dance Audition
4 Ask Questions
If the auditee is unsure about a combination or step, don't be afraid to ask questions. This will show the judges that he wants to do his best. The judges will not be annoyed by the dancers who ask for help. Also, asking for clarification is never considered a sign of weakness. You just need to ask questions professionally and seriously. nine0003
How to Prepare for a Dance Audition
5 Stay Positive
Most dance auditions are extremely competitive.
It must be remembered that if someone is not chosen, the rejection does not mean that he is a bad dancer. Judges are often looking for specific qualities: a particular height, a certain hair color, etc. It should never be thought that a dancer was rejected for lack of talent or technique.
It is worth making every effort to stay positive during the audition, be yourself and dance as best you can and "with soul". Even if the dancer is nervous, don't let the judges know. It is necessary to smile and show them how the subject likes to dance. nine0003
Tips & Tips | December 2022
share Tweet share Comments
Posted by Laura Di Orio of Dance Information.
Some dance opportunities, whether full-time with a company, guest appearances, or summer programs, are outside the home.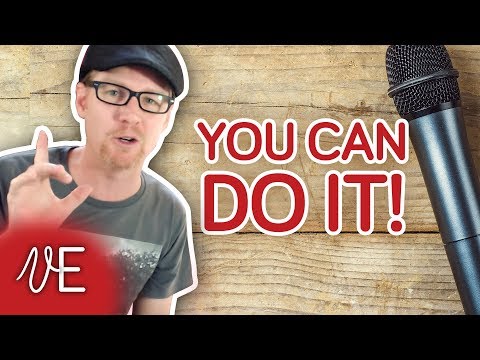 So when it comes to auditions and time and finances are not available to travel, there must be another way to make a statement.
---
how old is Niall
---
Video audition is cost-effective and convenient, and allows you to assemble one collection of your work to send and show to multiple directors. While some directors are open to hiring dancers through video, some have their own reservations.
Here are some tips from both a dancer's and a director's point of view on how to get the best video audition.
BENEFITS
The main advantage of submitting videos for listening is financial practicality. Dancers may not have the money or time to travel to auditions. Thus, listening through video can be a good alternative.
"Especially now that we live in an era of social and digital globalization, it is much easier to audition in different locations that are physically far away without having to spend a fortune on all the consequences of traveling to another country," says Roberto Lara, ballet dancer and artistic director of Dance @ SP who signed with Les Ballets Trockadero de Monte Carlo in a video audition in 2006.
"Overall, I think dance videos break those physical boundaries." nine0003
Barry Carollis, freelance guest artist and former Pacific Northwest Ballet dancer, agrees. "It's not very practical for a freelance dancer to fly from company to company and audition for a job," he says. "Most of the time, I only work with the company a few weeks before a gig. If I had to fly and audition for a company, it wouldn't be very cost-effective for me to work the way I do. Submitting a video for audition not only saves me money, it also allows me to showcase my strengths to the company without any hassle." nine0003

Also, if a live audition causes you a lot of anxiety, sending an audition video can ease the feeling of competition.
Northeast Youth Ballet artistic director Denise Cesere hired Sayaka Otaki, currently the lead singer of Ballet West, after a video audition. Otaki, here with guest artist Attila Ciski, sent her video from Japan. Photo courtesy of Denise Cesere.
As a director, video auditions can also have their benefits.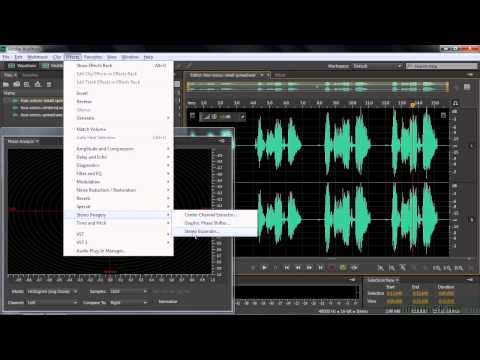 Denise Cesere, artistic director of Northeast Youth Ballet, says she is sensitive to the financial burden dancers have to audition and welcomes the video instead. In this way, she hired many guest artists, most of whom were also recommended to her by a colleague. nine0003
In addition, video auditions save her time. "There is no audition or interview schedule," notes Cesere.
DISADVANTAGES
However, video listening has its drawbacks. This is a less personal way of presenting yourself and your dance, and doesn't give you a chance to get a feel for the company and/or the director.
It is also easier (although never recommended!) to manipulate video or digital format. Perhaps you chose a five-year-old dance video or you chose a very one-sided presentation. Directors sometimes fear that what they see on video is not what they will end up seeing in person in the studio. nine0003
"You often see the highlights of a dancer and are sometimes surprised by their lack of ability and consistency in the studio when you start working together," says Cesere.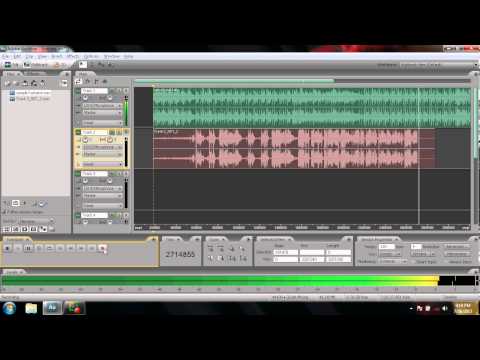 Perhaps because of this hesitation, Carollis says, "Often I don't even get a response from companies if I send them a video audition."
In addition, "the energy, interpretation and artistic qualities are not perceived in the video in the same way as they are broadcast live," says Lara.
VIDEO AUDIENCE TO DO
Don't digitally change or enhance your appearance. "Even if you get a contract, [the director] will notice the deception at first sight and immediately lose confidence in you," says Lara. Plus, the dance world is small and you don't want to ruin any further opportunities because of a bad reputation.
Do show your diversity in your movement. Try to include examples of your dance in classical, modern and contemporary genres. "I found that showcasing different styles and clips that included strong acting along with dancing made the product more interesting," Kerollis shares. "You need flash, but then you need to have depth in technique and character to back it up. " nine0124
Not make your audition video too long. Do not include the whole ballet or parts of the work in which you do not participate. Cecere offers a duration of three to five minutes. Carollis adds that if you can't cut down on footage, put your strongest work first. That way, if the director is short on time, he won't miss out on the best. If your audition ad or website has a specific time for your video, stick to it. nine0124
To do follow all the recommendations that the director or choreographer sets for you. Choose dance pieces suitable for this company. "If a company asks for something specific, follow the instructions or they might not look at it," Carollis says.
Do include important text in your video. "Open your dance video with your name," says Cesere. "Include a list of performances - titles, troupe, choreographer and music - and, if you're an amateur, include your age. At the end, be sure to include your contact information and web address if you have one. " nine0124
Not include an excerpt from a low quality video.
Do Get the help of a professional videographer or a professional with editing experience so you can create a quality marketing tool.
Dancer Roberto Lara sent a video audition and got a contract with Les Ballets Trockadero de Monte Carlo back in 2006. Photo by Ginevra Danielli.
---
Jazz Sinclair parents nine0074

---

COMPLETE THE PACKAGE

When submitting a video audition via email or mail, be sure to include your CV, photo, and a letter stating your interest in the company or organization.

"Make it clear that if there is interest, you will do your best to fit it into your schedule to meet them in person, that you look forward to the audition, and that you welcome the interview," Cesere says.

She adds that she appreciates when a well-made package is sent. "I get the impression that the dancer took the time to prepare something for me and wants to dance for us," she says. nine0003

FOLLOW

Whether you're emailing your audition with a YouTube or Vimeo link, or emailing a DVD, be sure to send an email or phone call afterwards.

"If I don't hear from the company that my materials have been received, I can send an email to check and make sure they have received it," Caerollis says.

Cesere agrees. "After that, call and introduce yourself," she says. "You will work closely with your director and/or choreographer in the studio, and you should establish a good relationship beforehand." nine0003

~ Listening is therefore a two-way process. So, even if a video audition is the best option at the moment, it may be better to arrange a face-to-face meeting in the long run.

"If you don't have the opportunity to audition in person, you also won't have the opportunity to audition at the company and make sure you're happy with the conditions and process," Kerollis adds. "If you were unable to meet with the director or company prior to hiring, be sure to ask questions and have a clearly written contract prior to arrival.