How to do the hot dog dance
INVESTIGATIVE REPORT: Which one of the Mickey Mouse ClubHouse's Hot Dog Dances are best for the BeefLoaf?
HomeBullshitINVESTIGATIVE REPORT: Which one of the Mickey Mouse ClubHouse's Hot Dog Dances are best for the BeefLoaf?
October 17, 2021
You know, during the regular season we often don't have the time to explore all of the questions or theories that we have floating around in our booze addled brains. The focus between the end of March and into October is primarily White Sox baseball and we try to keep this blog to that topic or tangentially related thoughts.
But, since we have staggered into the off-season, with merely a #108WeightLoss challenge and an uncertain hot stove season, I figured it was time to bring some of these thoughts through. Some serious stuff we just didn't afford ourselves the time to tackle. And in the spirit of self improvement, I bring you……
Which Hot Dog Dance is Best for ME??
Here it is, in all it's glory, all 6 participants
There are 6 individual characters in the Mickey Mouse Clubhouse hot dog dance at the end of each episode, it's Mickey, Pluto, Minnie, Daisy, Goofy and Donald. Below I'll examine all 6 and try to make sense of which one I think is the best dance for the BeefLoaf to perform.
Mickey Mouse
Mickey's dance is a dual clenched fist with 45 degree angled arm bends swing combined with an oppo taco leg kick. It looks simple enough, but does take some coordination. It's a pretty benign dance for a guy who is out front cheesing it up for the cameras as usual. Mickey's smugness and flailing tail make this dance work. I'm not sure I can pull this off for two reasons.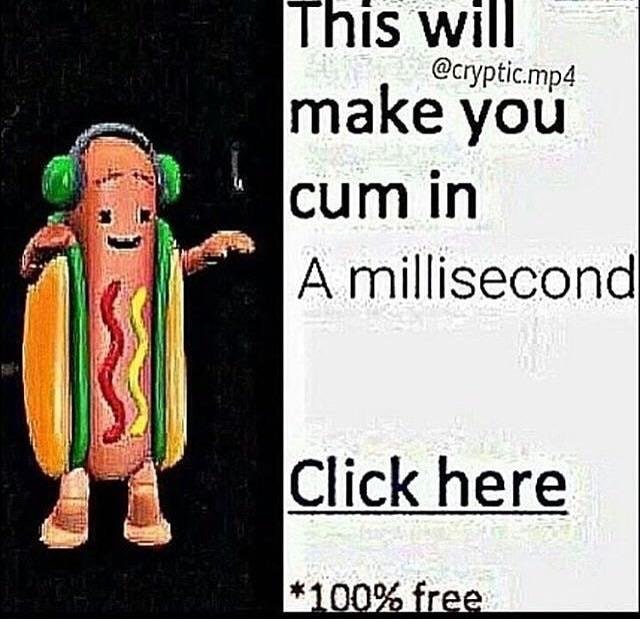 ONE – I'm not a smug, indignant ASSHOLE that thinks he's better than the rest of the group and ALWAYS RIGHT about EVERYTHING
TWO – I don't have a tail.
NEXT……
PLUTO
Pluto's dance is actually pretty dope and could be a real show stopper out at a club. He does alternating directional power dives while rotating his head in the opposite position. I could see this being a fine groove to a funky dance music mix. He uses his whole body, but it's minimalist in the most beautiful way.
This kid is a lunch pail type, gym rat, coaches kid. Unfortunately, at my age, getting down on all fours for dancing purposes seems like a subpar angle. I love it, but I don't think I can get this one done. At 23 maybe, but at 43, I'm fucked.
Minnie Mouse
I'm pretty sure this was the dance that Elaine Benes was trying to execute in Seinfeld. However, Elaine has the motor skills of a pet rock. Minnie's dance is for flexing her gigantic bow and bitchin' shoes.
I'm not sure if I could line up heels like that in a size 15, but if I can, this might be in the running. A great combo of using a dance to peacock with your best attributes.
Sweet Fancy Moses!!
Daisy Duck
It's kinda funny that this was the first picture I found. Because laughing at this horrid dance is the first thing I do every time I see it. I'm not one to make fun of others dancing, as my happy feet could be cut to pieces by anyone with eyes, but Daisy really mails it in on the hot dog dance. It's just moving her hands with no other movement at all.
This is what the hot girls who couldn't dance in high school would do (Daisy is the babe of the group, not sayin' just sayin'). Just half ass the shit because the real guapo mufuckas is fighting for position anyways. All that being said, this is the easiest dance ever, so I'll keep it in the running. I can definitely do this bullshit, but I wouldn't like it.
Goofy
Goofy's dance is absolutely breath-taking.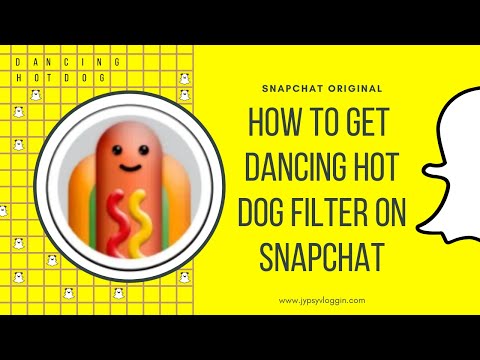 Full emotion and effort. An all out athletic endeavor that tests his personal limits. He uses his long limbs and levers to accentuate the trick of making his hat pop off his head. This is a true artist at the peak of his fucking powers. He lacks inhibition and just lets the music flow through him.
I'd love to choose this one, but copying an elite creator in his element seems disingenuous. Plus, I'm not sure I could achieve the trick that makes the move. I LOVE IT. BUT I'M OUT!
Donald Duck
Donald has that cool robot type thing going on, but he brings a liveliness and energy to it that I really enjoy. Plus he keeps the flow with his jumping leg kicks. This one would probably be hard for me to execute, but with a little practice, I think I could get it down. It's 100% in the running!!!
Concluding, I'm torn. I 100% won't be adopting Mickey Mouse's dance or Goofy's dance for diametrically opposed reasons. I'm leaning towards Minnie's or Donald's hot dog dance to become the official BeefLoaf hot dog dance, but please, hit me up on the twitters and let me know what you think.
-BeefLoaf
About The Author
beefloaf108
Low information White Sox Fan. Big Feet Energy ORIGINAL 108er Like Whore 2019 Opening Day #SoxMath WINNAR Mediocrity Personified
Vegan Petitions to Change Mickey Mouse Clubhouse "Hot Dog Dance" Lyrics
By Samantha Wassel of Between the Monkey Bars
An Iowa mother of three has started a petition to change the lyrics of Mickey Mouse Clubhouse's popular ending number to something that doesn't "support animal cruelty" or "encourage toxic eating habits."
Kayla Verr says she is "fed up" (but, "Oh God, not literally; I would never eat that garbage!") with "The Hot Dog Dance" and everything it represents.
[adsanity id="35664″ align="aligncenter"/]
"Hot dogs are the epitome of animal maltreatment," says Verr, a diehard vegan. "There are all sorts of ground-up animals in there: cows, pigs, mechanically separated poultry.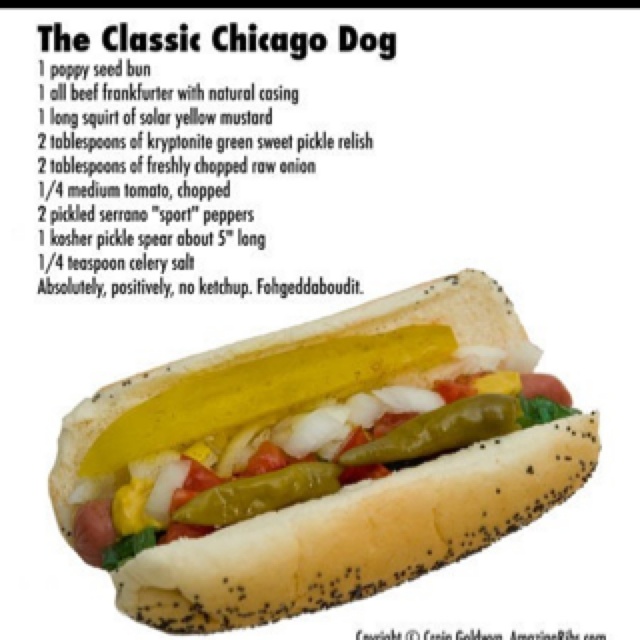 It's sick. Downright evil, really."
"And then you've got the disturbing irony of the word itself: Hot DOG. I mean, Goofy's a canine, for God's sake. I know he's not the sharpest Mouseketool in the box, but surely even he realizes what he's being forced to dance to. Disney is basically promoting cannibalism."
"I'm starting this petition for all the innocent kids who are being exposed to this atrocity. Obviously my kids don't watch it—they're limited to 30 minutes of TV a month, and we only watch Veggietales—but I can't control how other parents raise their kids.
[adsanity id="35667″ align="aligncenter"/]
"No, really, I can't. I've tried."
Verr is currently facing several harassment suits that were filed in response to a "trick-or-trauma" campaign she ran last month. Basically, she and her kids went door to door with giant trash bags, bullying parents until they agreed to throw away all their animal crackers and Pepperidge Farm Goldfish.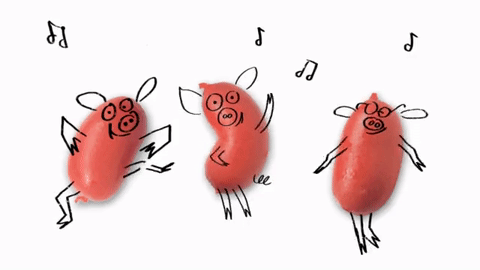 "Animals should not be presented as 'food' to impressionable kids. Not in any form," she says. "It puts out the wrong idea. I just wish more parents appreciated the integrity, morality, and unmatched beauty of vegetables."
Verr, who sports a 1.5 carrots engagement ring (That's not a typo. Verr has 1.5 carrots—dried, compressed, and preserved in a small glass sphere—banded to her finger), says she simply wants the lyrics of "The Hot Dog Dance" changed to something more vegan-friendly.
[adsanity id="35665″ align="aligncenter"/]
"Of course, I'd rather the show just be cancelled altogether, but I tried that already, and all it got me was an organized toddler riot. That, and a bunch of angry parents throwing tomatoes at my house. We didn't want to see all those beautiful heirlooms go to waste, so we had spaghetti and tofu balls several nights in a row."
Verr believes this petition will be much more successful since she's "simply asking for a few words to be changed.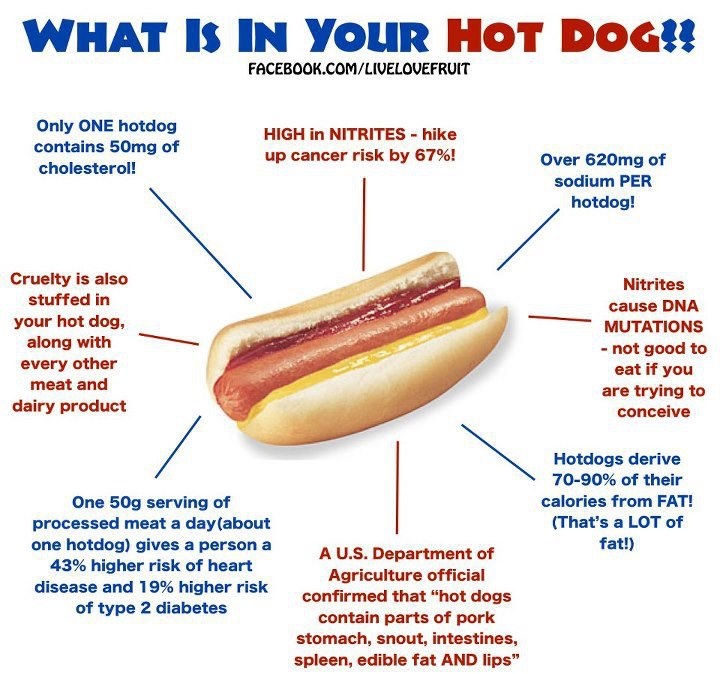 "
"Initially, I proposed it be changed to 'The Chickpea Dance,' but I ran into some legal issues," she says. "Apparently it was too similar to 'The Chicken Dance.' Copyright issues aside, once I became aware of the likeness, I immediately ditched that idea. The last thing I want is to make a mockery out of poultry. Chickens have feelings too, you know."
"So then I was going to go with 'The Eggplant Dance,' which has a really nice ring to it. But when I started singing it, I realized it might not be the best idea: Eggplant, eggplant, eggplantity-plant. That's a lot of 'eggs.' I would hope most adults realize that eggplant is a vegetable, but I can see where it might send kids mixed messages. And I don't want to get too political here, but I will say this: Just because it's not hatched, doesn't mean it's not alive. Kids should be raised to respect all life, including baby chickens."
[adsanity id="35666″ align="aligncenter"/]
"I finally settled on 'The Lemongrass Tofu Banh Mi Burger Dance.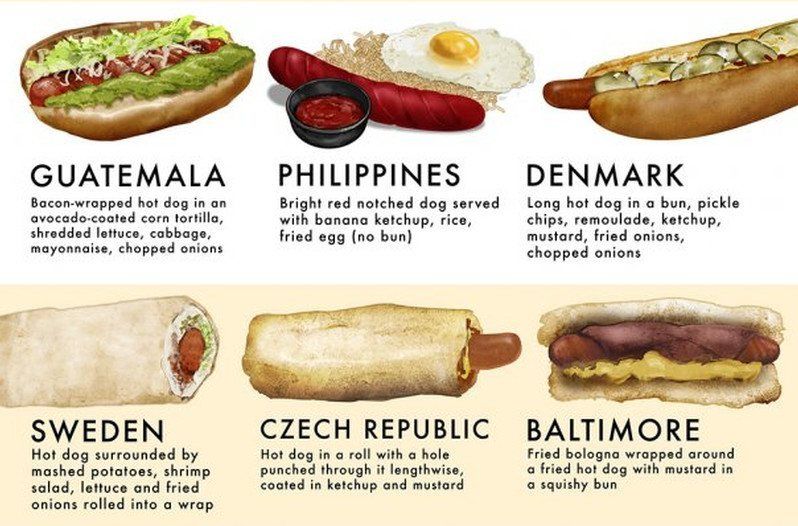 ' Sure, it might be a bit of a mouthful, but so what? I'd rather hear—and see—kids struggling with a mouthful of vegan fare than mindlessly chanting about 'hot dogs' just because it rolls off the tongue a little more smoothly."
"Although I'm not sure I'll ever be able to say those words without choking a little. Hot dog. Pfft. Hot, indeed. Straight from the fiery pits of hell."
If you'd like to add your name to Verr's petition, you can find it at www.saynotohotdogs.com.
Related Post: SanctiBarbie Rumored to Be the Next Big Thing From Mattel
*****
About the Author
Samantha Wassel is a Stay-At-Home Mama to the cutest twin toddlers in the history of all Toddlerdom. When she's not running her borderline-offensive mouth, she's running masochistically long distances, often with the aforementioned toddlers in tow. She enjoys reading, writing, baking, marathoning, complaining, photographing, playgrounding, and Ghirardelli Midnight Reverie chocolate bars.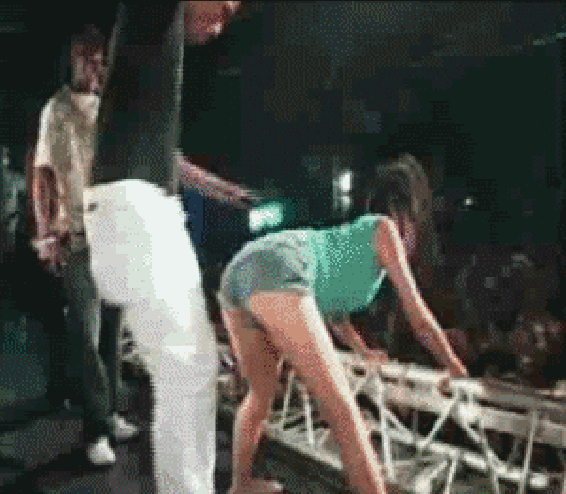 Her writing has been featured on Scary Mommy, Club Mid, In the Powder Room, Bluntmoms, and Mamalode. Follow her on Facebook and check out her personal blog, Between the Monkey Bars.
Top 15 Dance Hot Dog Memes
Dancing hot dog memes can be traced back to the Snapchat filter that was released in 2017. The filter allowed users to overlay a dancing hot dog on videos and photos taken with the Snapchat app. It was funny enough on its own, but the dancing hot dog character was quickly included in a wide variety of memes.
Where do dancing hot dogs come from?
The first known sight of the dancing hot dog character online was a Youtube video posted on June 23, 2017. In the video, the hot dogs character was shown dancing on a man's arm as he pierced someone's nose. nine0003
Another early appearance came in the form of an Instagram video of a sleeping cat dancing on its nose.
Although the hot dog dance filter was removed from Snapchat a few months later, the character lives on in meme form.
Examples of dancing Hot Dog Memes:
Example #1 Image: A man in a hot dog costume with a dancing hot dog on his arm. Text string: Never speak to me or my son again. nine0015 Meaning: This is an example of a series of memes that usually includes a large person, character, or object with a smaller version of the same, and the text "Don't ever talk to me or my son again." The so-called son is often a photoshopped version of the parent, but in this case it's a man in a hot dog costume dancing a hot dog.

Sample #2 Image: The hot dog dancer picked up the defeated Goku by his shirt. Text string: This hot dog has become too powerful. nine0015 Meaning: This is a joke based on creep issues in the Dragon Ball manga and anime. Goku is extremely powerful, so if the dancing hot dog beats him, he's clearly gone even further.
Example #3 Image: A dancing hot dog in the background with a hot dog cross in the foreground. Text string: The power of Christ compels you. Meaning: This and many other hot dog dance musines riff on the idea that the hot dog dance is really out there and really real. This would no doubt be terrifying, so people would respond in kind. nine0002 For even more examples, including links to the originals, check out our full list of the 15 funniest music bests:

01 of 15
No problem
Just retreat very slowly.

02 of 15
Is this from Dragon Ball Super?
I'm behind. No spoilers.

03 of 15
Finally some protection
Light, it's on.

04 of 15
It didn't work
It's getting too real. nine0003 05 of 15
I love you hot dog dancing you are my best friend
That's how you talk when you drink too much.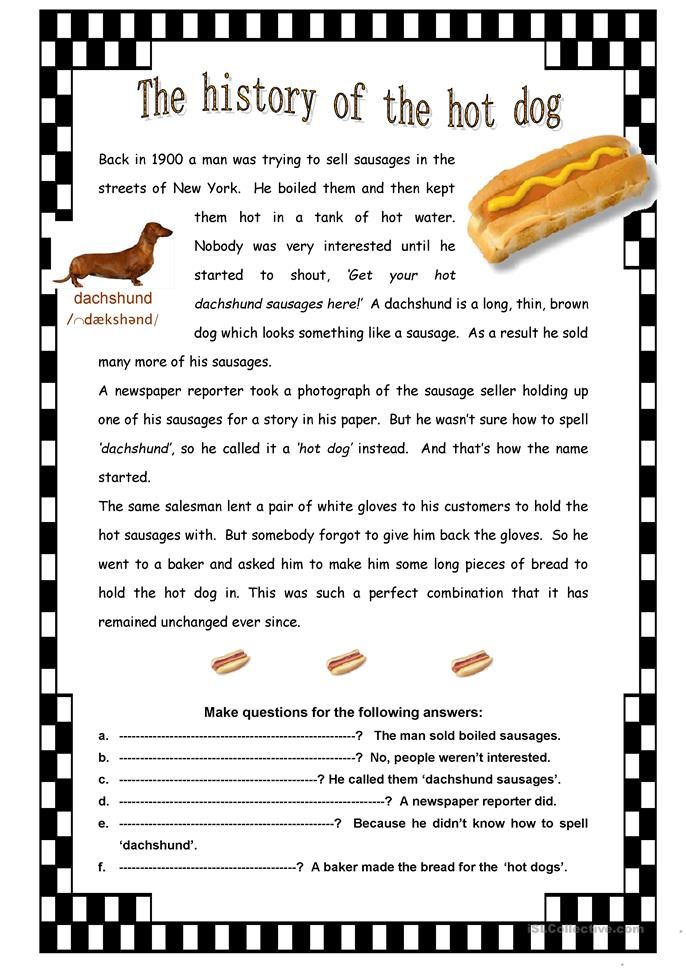 06 of 15
We all swim here
It quickly changes from funny to scary.

07 of 15
Too strong
Please be nervous.

08 of 15
Need a fresh new look for summer?
Dancing hot dog you covered.

09 of 15
Guy Fieri
Eater of Worlds.

10 of 15

But most importantly, he's a good good snac

11 of 15
When you don't have a crew
Snapchat filters to the rescue.

12 of 15
It's getting real again
Last time I ever ordered a dance hot dog online.

13 of 15
Stop Crushing Hot Dogs
Don't stop. Too real.

14 of 15
No jury would ever condemn
Sorry, hot dog dancing, it was supposed to be like this.

15 of 15
Asking important questions
It's pretty clear by now that the internet was a mistake, isn't it?
Hot Dog Battle: Shell vs Top Hot Dog vs Oh My Dog
nine0002 Trends
Gastroenthusiast Alexander Feofanov and website editor Dasha Kolosova tested the most canonical street food – hot dogs, which overnight became the "new black" of the local restaurant business.
In order for the battle to be as transparent as possible, the judges agreed to evaluate the hot dogs in several positions: the concept of the establishment, service, taste and quality of the hot dog. So let's go.
A few weeks ago, the team responsible for the Pastarama pasta bar opened a sausage shop in the next room, which is currently operating in a test mode. The design of the institution was carried out by the architectural bureau of Stas Gorshunov. Echoes of rap culture, New York streets and a typical American hot dog stall are clearly visible in the interior. nine0003
The founders of Shell decided to bet on the popular format of takeaway food and drinks to go before the summer comes: with the onset of heat, benches will be set up near the establishment. In the meantime, those who love to sit are offered to stay in Pastarama: there are only two seats in the sausage shop. Plus, there is no guest toilet, so to wash your hands, you will have to use a dispenser with an antiseptic.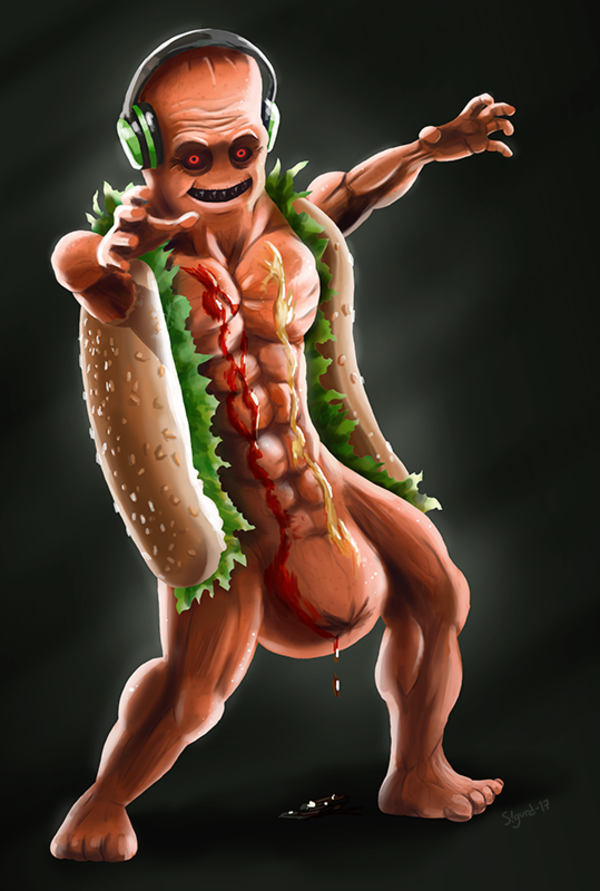 Most of the ingredients are prepared by the team themselves: they bake rolls, make sausages and sauces. nine0169 You can choose from two bases of different prices with a classic or malt bun, where you can add toppings and sauces. It turns out a kind of constructor, which everyone can assemble according to their taste and appetite.
We tried two hot dogs. The first with a malt bun, beef sausage, pickle, onion crispy and Cumberland sauce, and the second with a classic chicken sausage bun, the same toppings and Chimichurri sauce.
Beef turned out to be more brutal, spicy and pronounced, chicken - more tender: Chimichurri sauce gave it sourness and freshness. The rolls are well warmed up, made perfectly, sausages are cooked in a natural gut, which makes it quite difficult to bite and not get dirty. nine0003
In general, the concept is clear, but a little slack in detail and does not yet meet the desired level in terms of convenience. It is unlikely that many will appreciate the lack of a restroom and the offer to go eat a hot dog at a nearby establishment.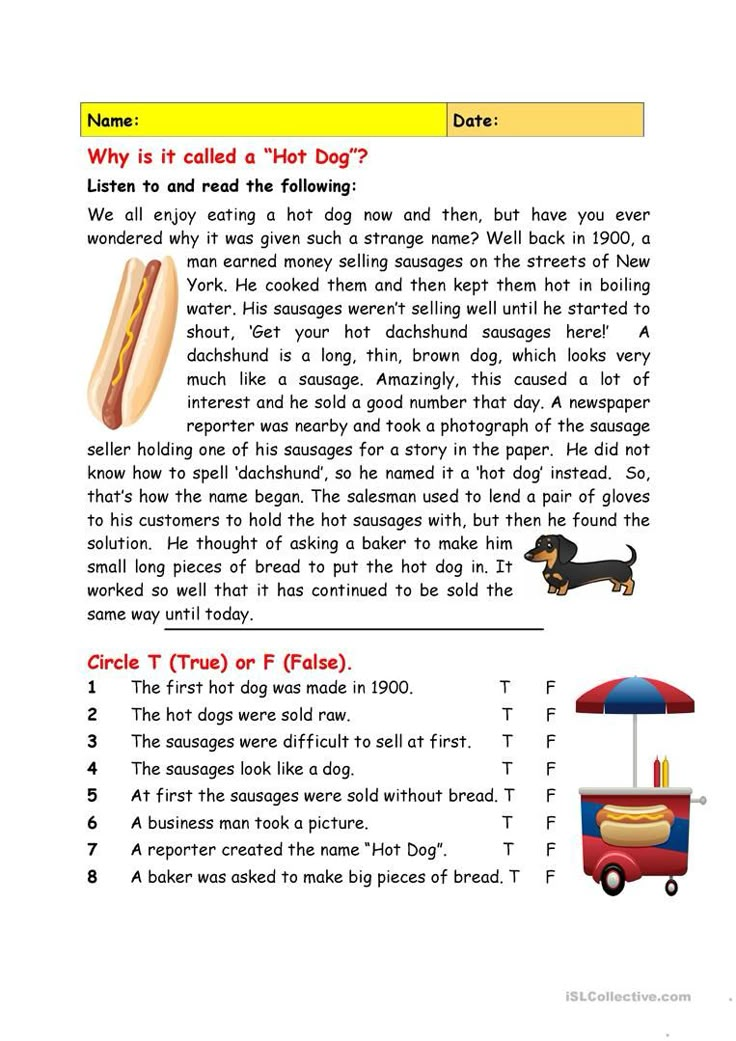 When it comes to taste and quality, Shell is heading in the right direction, combining the traditional idea of ​​hot dogs with an experimental vision of the filling, the result is an unconventional combination that is definitely worth a try.
Round Two: Top Hot Dog
The Top Hot Dog project started last year. Perhaps that is why the project managed to fix the jambs that happen immediately after opening, and now show a cool level.
A brutal loft with metal furniture, a lot of seats and hot dogs served by shy kind-hearted employees do not conceptually contradict each other, but, on the contrary, create a feeling of a coherent atmosphere. In creating the interior, the owners decided to do it on their own without the participation of a designer, so Top Hot Dog does not have forced nostalgia, although someone will say that in 2018 everything brick and iron has already become boring. nine0003
For evaluation, we took hot dogs with pork-beef sausages and pure beef, in which all the ingredients are already collected.
Huge hot rolls, the same big kebabs in a food casing, onions, cucumbers, mustard - everything a cool hot dog needs. Plus, soup of the day. Today was tomato. For lovers of hearty food and drink, there is a combo offer at a special price and a refrigerator with craft.
We went to Top Hot Dog in the middle of the day, but the place was empty, which is a bit strange. For obvious reasons, you should go here for a hearty lunch and an equally hearty dinner. A very worthy representative of the local gastronomic industry. nine0003
Round three: Oh My Dog
The Bukowski beer team tried on the role of restaurateurs, because good craft makes you want to eat great food. Therefore, next to the brewery, she opened a hotdog Oh My Dog, which is still working in test mode for reasons beyond the control of the team: the guys have been waiting for the fifth month for the ordered furniture to be brought to the city.
The interior was designed by the architect Misha Maslov and his [MISH] studio.
A huge concrete, but at the same time floating bar counter, an open kitchen, brick, metal and bright accents in the form of a yellow sofa and neon signs - in such an interior they offer to taste author's hot dogs and wash them down with lemonade or craft beer. nine0003
Oh My Dog also has a full cycle of its own production: minced meat with dop is placed in a natural casing, and the rolls are baked on the spot, after which they are hot stamped with the logo of the cafe. Wow-effect works with a bang.
The hotdog's menu includes sausages with wild boar chorizo, chicken pineapple, beef rosemary and even salmon. All hot dogs are filled with fresh cucumber, tomato and lettuce, but they can also be supplemented with toppings of your choice. A special delight is the map with author's drinks, where you can easily and with pleasure get lost among lemonade, Moroccan tea and draft craft. nine0003
We tried a wild boar hot dog and two lemonades, which were just great. The sausage casing was easy to bite into, but the buns still raise questions, but we were assured that their recipe would be rethought in the near future.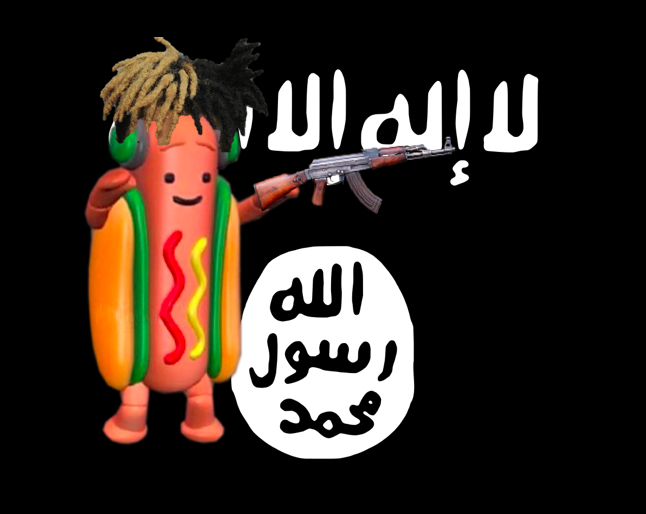 Unfortunately, the fate of food bloggers is such that while we were shooting a beautiful layout, the hot dog had time to cool down and soften from the sauce, but remained interesting in taste. By the way, instead of wielding appliances, we were offered to eat it with our hands in black disposable gloves. Style is everything. nine0003
The Oh My Dog team turned out to be the most hospitable: here you don't feel superfluous and a stranger - we were told all the details of the concept, and the bartender even showed card tricks. Pleasant atmosphere, open communication, unusual sausages - this is all about Oh My Dog.
Judges' verdicts
While we can't give the palm to sausage Shell: the project needs to fix the mistakes that happen at the test opening stage and think through the functionality of the space to the end. However, the takeaway food format in the case of Shell is quite viable, as hot dogs please with unusual flavor combinations and a pleasant price tag.