How to do giddha dance
A Lively, Brisk Folk Dance of Punjab – The Cultural Heritage of India
Spread India's Glorious Cultural & Spiritual Heritage
ॐ श्री गुरुभ्यो नमः ॐ श्री शिवानन्दाय नमः ॐ श्री चिदानन्दाय नमः ॐ श्री दुर्गायै नमः 
Source of all Images in this Blog-post : Google Images : 'Google Image Search' will reveal the multiple sources of every single image shared in this Blog. For more details, kindly see 'Disclaimer'
Giddha is a popular folk dance of women in Punjab region of India and also Pakistan. The dance is often considered derived from the ancient dance known as the ring dance and is just as energetic as Bhangra; at the same time it manages to creatively display feminine grace, elegance and flexibility.
Giddha is a very colourful dance form which is now copied in all regions of the country.
Women perform this dance mainly at festive or social occasions.
The dance is followed by rhythmic clapping and a typical traditional folk song is sung by the aged ladies in the background.
Giddha : A Folk Dance of Punjab
Giddha varies from other forms of traditional Punjabi dance in that it does not require the two-headed barrel Dhol drum to be performed. Instead, women stand in a circle formation and clap rhythms.
A lead woman will recite a Boli (lyrics) with a refrain that the entire circle then repeats.
The whole form of a Giddha song is worked through in this call and response form. Giddha details stories of women's lives, including sexuality.
Giddha : A Folk Dance of Punjab
History :
Giddha is said to be originated from the ancient ring dance which was dominant in Punjab in the olden days.
Women show the same level of energy which the men show while performing Bhangra.
Giddha displays a traditional mode of performing Punjabi femininity, as seen through dress, choreography, and language.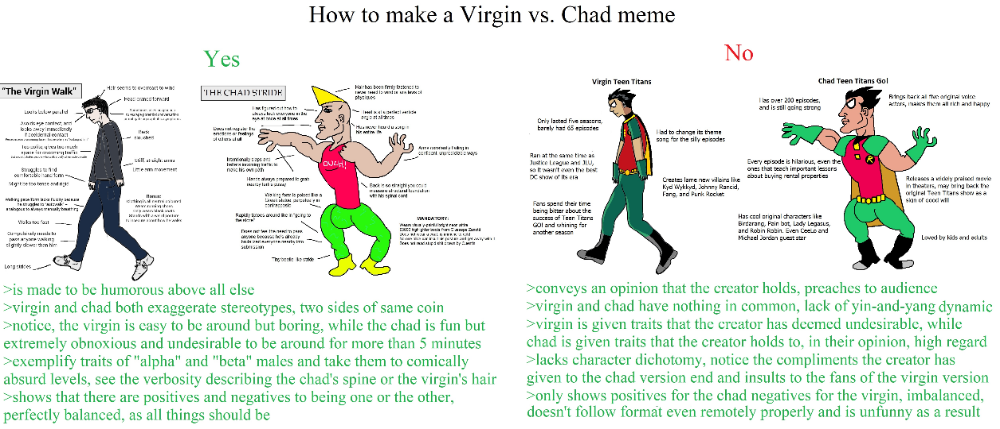 Since the Partition of India in 1947 and the division of Punjab into West Punjab (Pakistan) and East Punjab (India), folk dances of Punjab on the Indian side of the border have been consolidated, staged, and promoted as iconic expressions of Punjabi culture. 
While the form of Giddha was not seriously affected by Partition, Giddha has been classified as the women's dance counterpart of the male dance-form Bhangra of Punjab, even though this is not fully correct.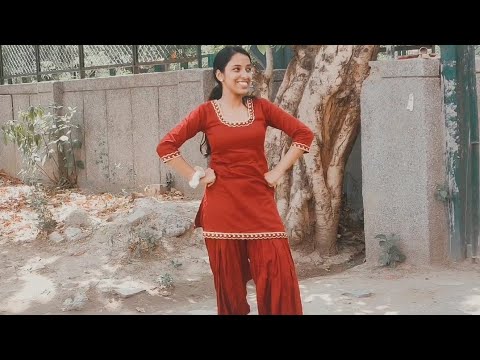 Giddha : A Folk Dance of Punjab
Since 1960s-onward, Bhangra and Giddha competitions have become popular throughout Punjab and the Punjabi diaspora. Punjabi dance-forms have also spread through collegiate-level dance troupes in Punjab since 1960s, and also in South Asian student groups in the US, UK, and Canada since 1990s.
Giddha : A Folk Dance of Punjab
Folk dancers from Punjab performing at six-day Folk Dance Festival 'Lok Tarang, in New Delhi on January 19, 2007 :
Giddha : A Folk Dance of Punjab
Dress Code :
Traditionally women used to wear Salwar Kameez in bright colours and jewellery. The attire becomes complete by dressing the hair in two braids, folk ornaments and wearing a Tikka on the forehead.
Read more about Giddha on Utsavpedia
Spread India's Glorious Cultural & Spiritual Heritage
Giddha - SikhiWiki, free Sikh encyclopedia.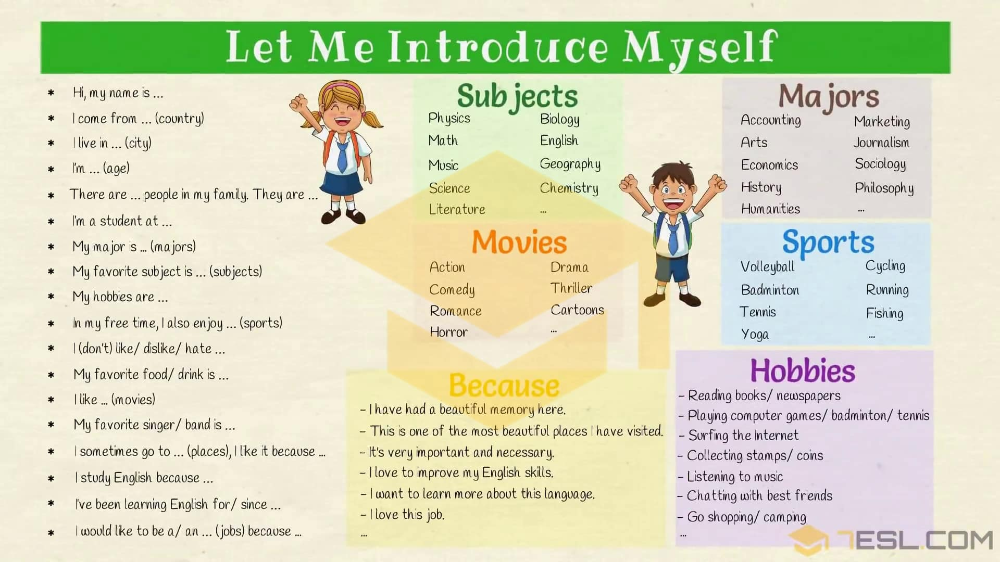 Giddha dancers displaying their art.
Giddha is a popular folk dance of women in Punjab and exhibits teasing, fun and exuberance of Punjabi life. The dance is derived from the ancient ring dance and is just as energetic as Bhangra and at the same time it manages to creatively display feminine grace, elegance and elasticity. Giddha is essentially danced in circles. Girls form rings and one of the dancers sit in the centre of this ring with a dholki (drum).
The vitality of Bhangra can also be seen in the Giddha dance of the women of Punjab. This dance translates into gestures, bolian-verses of different length satirizing politics. The dancers enact verses called bolis, which represent folk poetry at its best. The subject matter of these bolis is wide ranging indeed – everything from arguments with the sister-in-law to political affairs figure in these lively songs - bolis can also cover themes from nature to excesses committed by the husband and his relatives, some talk about love affairs to the loneliness of a bride separated from her groom.
Giddha dancer (photo by Captain Suresh, Flickz)
No musical instruments except perhaps a dholak accompanies Giddha and provides the rhythm for the dance. The distinctive hand-claps of the dancers is a prominent feature of this art-form. Giddha is a very vigorous folk dance and like other such dances of Northern India is taxing on the legs of the artists.
Most commonly girls dance in twos. One participant generally sings the boli and when the last but one line is reached, the tempo of the song rises and all start dancing together. In this manner bolis alternate with the dance sequence which continue for a considerable period of time. Gidda dance is stylistically simple. The Punjabi salwar kameez or lehnga, rich in color and decoration is worn. Jingle of the bells, thumping of the feet, beat of the drum and the splendour of Punjabi women in their striking traditional dress creates an enchanting atmosphere.
Giddha is very popular as it is not performed according to any rigid set pieces or sequences; it is free-style, spontaneous and creative.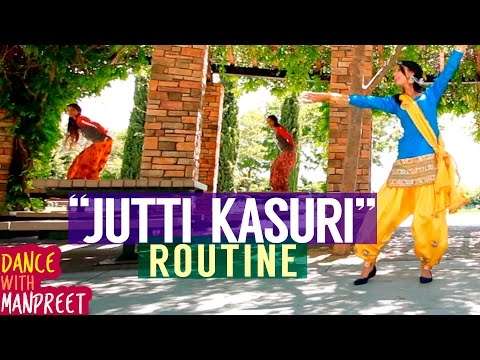 Harmony is the essence in Giddha movements that are inclusive of swinging and twisting the body, shaking of the shoulders, bending to a double and clapping.
Mimicry is also very popular in Giddha. One girl may play the aged bridegroom and another his young bride; or one may play a quarrel-some sister-in-law and another a humble bride. In this way Giddha provides for all the best forum for venting of one's emotions. Giddha dance incorporate village life scenes of woman spinning cotton, fetching water from the well, grinding, etc. This is accompanied with appropriate boli and songs.
Giddha dancer (photo by Captain Suresh, Flickz)
Contents
1 Gidda Dress (for Women)
2 Giddha as Dance Therapy
3 Boleea
4 Gallery
5 External Links
Gidda Dress (for Women)
The traditional dress during giddha dance is short female style shirt (choli) with ghagra or lehnga (loose shirt upto ankle-length) or ordinary Punjabi Salwar-Kamiz, rich in colour, cloth and design.
The ornaments that they wear are suggi-phul (worn on head) to pazaibs (anklets), haar-hamela, (gem-studded golden necklace) baazu-band (worn around upper-arm) and raani-haar (a long necklace made of solid gold).

Traditional dress for gidda is quite elegant. It adds charm to feminine grace and is comfortable enough to allow women to perform giddha dance with ease. Giddha dress is quite simple and one can find women in rural Punjab donning it everyday. The only difference is that costume for giddha makes use of brighter colors and is complemented with heavy jewellery.
Dupatta (chunni or scarf): This is heavily embroidered in a gidda costume.
Kameez (shirt)
Salwaar (baggy pants)
Tikka (jewellery on the forehead)
Jhumka (long dangling earrings)
Paranda (braid tassle)
Suggi-Phul (worn on head)
Raani-Haar (a long necklace made of solid gold)
Haar-Hamela (gem-studded golden necklace)
Baazu-Band (worn around upper-arm)
Pazaibs (anklets)
Though salwar kammez is quite popular amongst women performing giddha dance but some also like to go in for lehanga (long flowing skirt) and choli (blouse).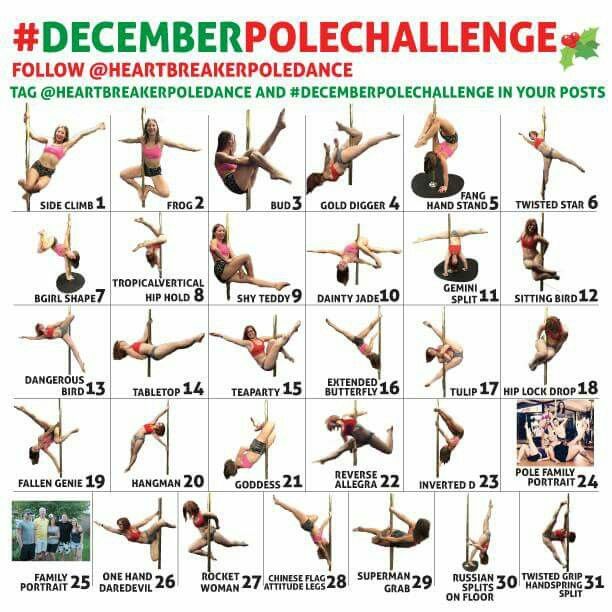 Sometimes women also wear sharraras (ghagara with split pants). In case of salwaar kameez, usually the kameez is of contrasting color from the dupatta and salwaar. In a gidda costume dupatta is not necessarily worn on the head.
Women performing giddha dance also adorn themselves with a lot of jewellery including bangles, tikka, jhumkas, necklace and nath (nose ring). Characteristic feature of gidda dress is a paranda - a tassle that is woven into the braid. Womenfolk love to go in for longer and fancier parandas.
Giddha as Dance Therapy

Giddha is a form of folk dance from the Punjab.
Punjabi culture is filled with vibrancy and fun loving, loud people. They believe in expressing themselves with full power and intensity.
Punjabi dances are based around energy and happiness. Giddha's form has freedom, expression, dramatic voice, facial and body dialoguing. It is a kinaesthetic and muscular activity with elements of clapping and voicing emotions.
Thus, it is an act of body, mind and emotions.
Clapping helps to release toxins and also can be related to acupressure, as this triggers the points that effect major inner body organs. This form of movement exploration is therapeutic and has the ability to heal from a holistic perspective. Healing here is not when one goes into hospital and finds external source of therapy but from this perspective it simply means uniting the wholeness of being.
This supports body, mind and spirit energy, bringing many people together to perform in a sacred circle; thus helping socialising to become artistic and motivational. It allows women of small knit family structures, villages and controlled environment societies to voice their inner feelings and releasing painful toxins through singing, dancing and bodily expression. It gives time to people to release everything in a joking, fun-loving manner and especially in a non-judgmental circle.
This form of dance has its rituals like the sacred circle, the authentic movement of women or men who form that circle in a to-fro manner, expressing movement and supporting movers within the circle.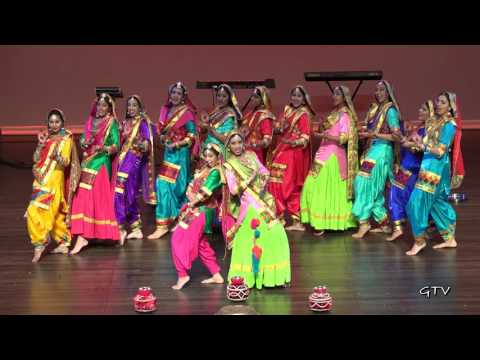 It also allows women or men to dress up and look beautiful for a social occasion and this gives them a great sense of empowerment and feel-good factor.
Giddha is somatic ("of the body") in nature. Somatic dance therapy practice resonates with these principles. It is dance of embodied consciousness that awakens feelings, sensations, visions, perceptions, dreams and freedom through the moving body experiences. It values body; mind and soul connect through body awareness and release of inner emotions and toxins.
Somatic dance practice has a wider context but Giddha resonates with its vital principles of Authentic Movement Practice, which was started by a Somatic dance pioneer, Mary Starks Whitehouse.
Boleea
Some examples of boli-s (songs and poetic expression) with translations:
The expression of a daughter's love and expectations from her brothers regarding taking care of her father and giving her token of love. This is also very heart touching and emotional:
harrey harrey ghaah utey sapp fookan maarda .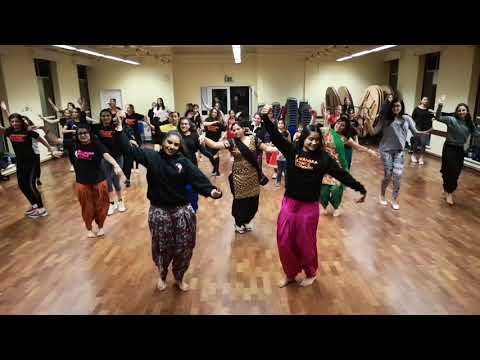 .. harrey harrey ghaah utey sapp fookan maarda ... bhajo veero ve baapu kallha majhan chaarda ... bhajo veero ve baapu kallha majhaan chaarda ... harrey haarey ghaah utey udan bhambhirian ... harrey haarey ghaah utey udan bhambhirian ... bhajo veero ve bhaina mangan janjirian ... bhajo veero ve bhaina mangan janjirian ..
Translation:
Dear Brother, please bring your awareness to the beautiful green meadow in the tropical rich land of our father's village. Look at the beautiful black snake with silver texture releasing its tongue outward and kissing the air, feeling the taste of the scrumptious atmosphere. There is a beautiful bird who dances with the same atmosphere, making music in solace. Look at our Father working very hard day and night just for us, giving fodder to the animals in need. You must go and help him now as he is getting older. Dear brother, also if you can please gift me some ornaments that make me look beautiful for my lover as well.
This is a celebration of dance, urging one to enjoy life … before wedded life comes along:
Nach lo ni kurriyo, Huss lo ni kurriyo, Nach lo ni kurriyo, Huss lo ni kurriyo, Nachna khedna reh jaouga, Koyi gabhru shaukeen munda lai jaouga .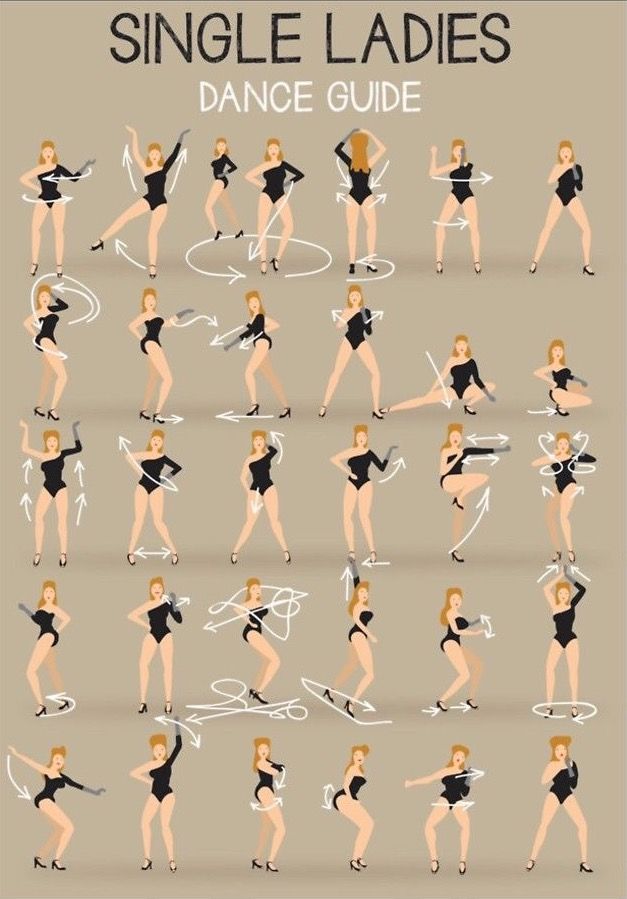 .. Koyi gabhru shaukeen munda lai jaouga ...

Translation:
O beautiful women, dance with all your innocence, laugh with all your purity, these are the days at your parents' house where you can enjoy the flower of freedom in childhood. As you grow older, a young handsome man will sweep you off your feet and take your hand in marriage one day. After that you will have so many responsibilities that you will have no time for this.
This is an expression of every woman's dream to have an independent home of her own where she can rule:
Assaa(n) ta mahiya ghar de samne, ucha chaubara pauna ... Asaaa(n) ta mahiya ghar de samne, ucha chaubara pauna ... Vakhre ho ke marzi karni, apna hukam chalauna ... Vakhre ho ke marzi karni, apna hukam chalauna ...

Translation:
Dear lover-husband, we must design a big house outside our family house. I want it to be unique and royal and I will live like a queen in my house and my rules will be obeyed in this space where I get empowered and feel important as well.
An expression of woman's love for the man in her life:
Jogiyan de kanna vich kach diyan mundrãn, Mundrãn de vichon tera muh dikhda, Ve mein jehrre pãse dekhan meinu tu dikhda.
Translation:
A traveler who is very handsome and loving walks the lonely sacred path of life, he is wearing a beautiful glass ear-ring that is round in shape. As I look into the ornament, I see the reflection of your face. Clearly, the truth is I love you so deeply that wherever I look, I only see you, my dear lover.
These are blessings of a sister to her brother and his wife:
Chunn wargi bharjayi meri veer vyah ke leyaya ... Hathee ohde chhaapan challe ... Mathhey tikka laaya ... Jug jug jee bhabo, tenu veer vyah ke leyaya ... Jug jug jee bhabo, tenu veer vyah ke leyaya ...
Translation:
My sweet loving brother has married a beautiful woman. My sister-in-law's face is as beautiful as the moon and her forehead has a lovely golden tikka and her fingers are adorned with rings and trinkets.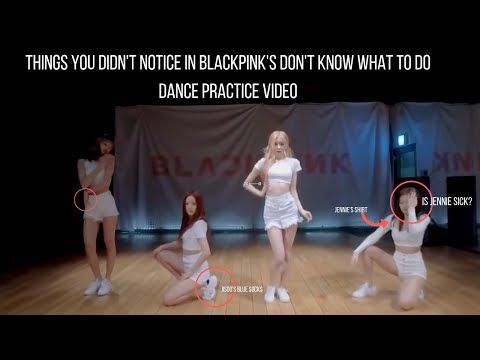 Blessings and prayers shower you, O sister-in-law, forever.
A daughter-in-law's feelings about her mother-in-law , as she expresses it to her husband:
Teri maa barri kappati Mainu paoun na dendi jutti Mein vi jutti paani hai Mundiya tu raazi reh ya gusse Teri maa kharrkaani hai.
Translation:
Dear Husband, your mother is very mean to me. She does not let me wear my favourite sandals. I feel that she should not stop me. You like it or not, I don't care, but I wish to fight with her, as I am upset.
A woman is explaining to a man that if he wants to live with her, then he should no longer be subservient to his mother:
Je mundeya ve meinu naal le-jaana, Maa da dar tu chak mundeya, ve meinu reshmi rumaal wangu rakh mundeya ...
Translation:
O lover, if you want to marry me and take me with you, you must get over fearing your mother. Treat me like a precious silk scarf. Then only will you deserve me … and get me. You will need to learn to keep me like a queen.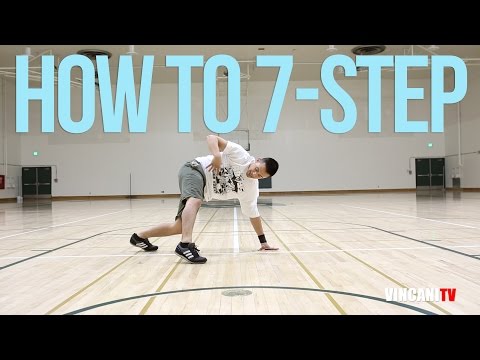 The daughter-in-law is complaining to her mother-in-law about her husband's affair and misbehaviour:
Sussey ni samjha-lai putt nu, Ghar ni begaane jaanda, Ni ghardi shakkar boore wargi, Gurh chori da khaanda, Ni chandre nu ishq bura, Bin poudi churrh jaanda …
Translation:
O mom-in-law, you should teach your son that it is not good to go to another woman's house. For him, as I am available like a servant, he takes no notice of me and is interested in a woman outside. He is interested in having an affair with another woman; his attraction towards her is bad for me and your family.
A woman is explaining sadness in her life, after her husband has left her:
Ungli meri, mundri teri, Utte tera naawa, Ve hijjar gumma ne khaa leya meinu, Sukkdi sarhdi jaawa(n), Ve dukhaan vich peh gayi jindri, Kaddey takkey taan haal sunaawa(n).
Translation:
Dear lost love of my life, on my finger I have a ring of your name. Sadness has eaten me since you left me alone in this world.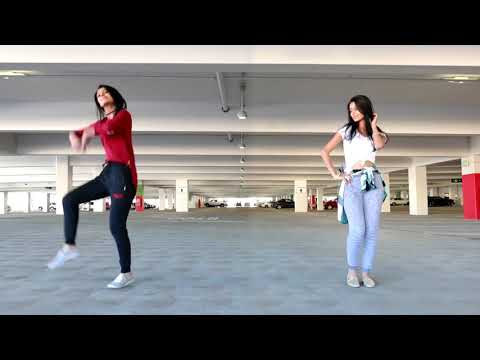 I feel weak in my body and bones and deep emptiness in my heart. Since you've abandoned me, I can only tell you of my woe if I can meet you again.
This talks about changes in society:
Oh zamaaney gaye jadon si chaa di reet nyari, Mauraan wale sandook hundey si, rangle palang niwari, Hatheen dariyan bunn-ke kurriyan, kardiyaan si tyari, Chaadran uttey totey kadney, laundey si udaariyan, Hun taan sab kuchh artificial, kehda bootiyaan paawey, Sab kuchh mul vikda, kehda reejhan laawey ...!
Translation:
Those times are gone when tea was served with sacred emotions, peacock-design suitcases were woven and beds were stringed with care. Mattresses and carpets were also crafted and created by women for their families. Beautiful crows were embroidered beautifully with creativity and artistry. But now everything is artificial and everything is bought and sold in a market of selfish energy.

The above Giddha poetry, boli-s and translations demonstrate feelings, emotions and sensations.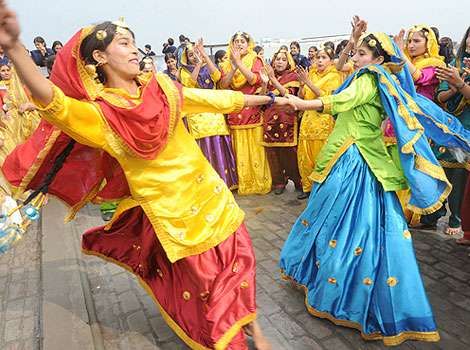 These are but a few examples that show a diverse variety in Punjab's rural human relations, politics and societal set-up. This is best expressed through movement creativity, released through dance in a playful manner. It further leads to letting go of inner feelings that lead to serious illnesses if they become toxic and start by affecting the stomach as it is sensitive.
This dance is therapeutic and healing in nature. It is somatic due to its body consciousness and awareness that comes to light in this process. Dance that fuses with life and meaning gives rise to stronger forces of art and creativity.
Giddha folk dance is one fine example of this nature of dance art. It is embedded in the roots of our culture, society and creativity.

The article "Giddha as Dance Therapy" is by NEHMAT KAUR DHILLON: The author is trained in Dance, Therapy and Healing Arts, with a degree from the University of Derby, United Kingdom. July 23, 2014
Gallery
External Links
punjabgovt. nic.in
World of Bhangra and Gidha
www.sadapunjab.com
www.4to40.com
spinninginair.blogspot.com
Videos
MALWAI GIDDHA by Khalsa college Ludhiana ( ALAM ATWAL)
Dances of Punjab and beyond
Bhangra -|- Giddha -|- Kikli -|- Luddi -|- Jhumar -|- Dhankara -|- Sammi -|- Teeyan -|- Jaago -|- Jalli -|- Dhumall -|- Malwai Giddha
Indian dance
Andhra Pradesh
Sutradhari (సూత్రధారి) is the most important player in Yakshagana, and plays several characters. Yakshaganam became Harikatha, and they are considered synonymous. Their dances are similar; one person plays excerpts from Palkurika Somanatha, Srinatha and others. Harikatha consists of samvaadam (; discussion), padyam (పద్యం; poetry) and daruvu (దరువు; rhythm).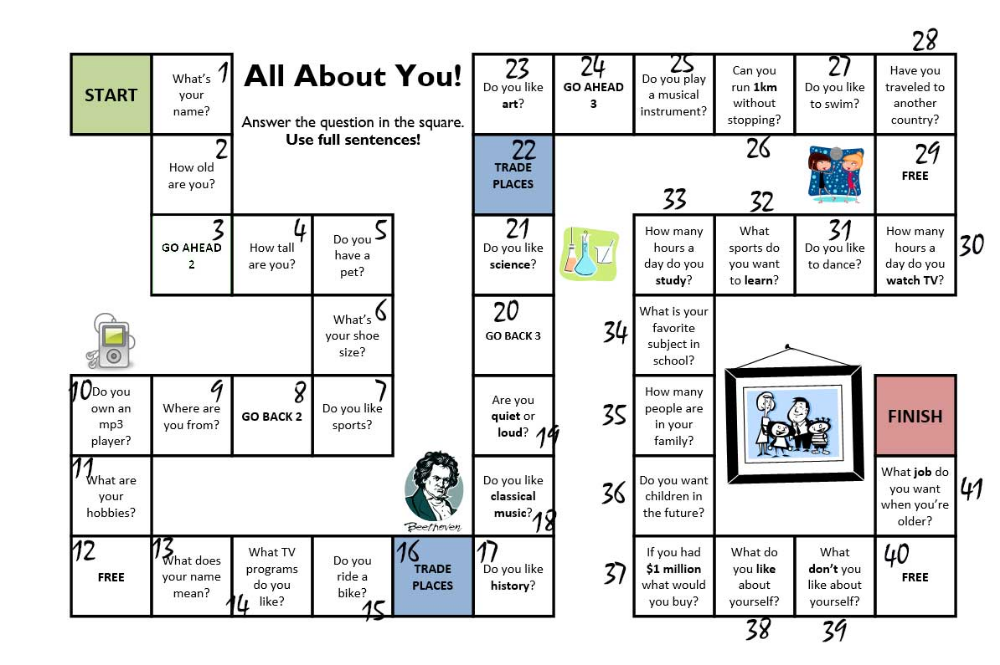 It usually starts with "భక్తజనులారా! వినండి హరికథ! వినగ వేడుక గలిగే" ("O devotees! Hear this Harikath and be delighted!") Those who participate in Harikatha Kalakshepam (హరికథా కాలక్షేపం), known as Harikatha Dasu (హరికథ దాసు) or Bhagavatari. (హరికథ భాగవతార్). In the Andhra Pradesh, it is believed that the first artist of Harikatha was Gokulapati Kurmanathakavi (గోకులపాటి కూర్మనాథకవి) from the northern regions of the state, who wrote and popularized "Miliungia Vilaasam" (విలాసం విలాసం విలాసం విలాసం).
General aspects [edit]
All major forms of classical Indian dance include three categories of performance in Natya Shastre . They are Nritta , Nritya and Natya :
Performance Nritta is the abstract, fast and rhythmic aspect of the dance. The viewer is presented with pure movement, in which the emphasis is on the beauty of movement, form, speed, range and pattern. This part of the repertoire does not have an interpretive aspect, it does not tell a story. It is a technical performance that aims to engage the senses (Prakriti) of the audience.
Nritya is a slower and more expressive aspect of the dance that attempts to communicate feelings, storyline especially with spiritual themes in Hindu dance traditions. In Nritye , the dance game is expanded with the silent expression of words through gestures and body movements corresponding to musical notes. An actor recounts a legend or spiritual message. This part of the repertoire is more than sensual delight, it aims to engage the viewer's emotions and mind.
Natyam is a game, usually a team performance, but may be played by a solo artist where the dancer uses certain standardized body movements to indicate a new character in the main story. Natya includes elements of nritya .
All the classical dances of India used similar symbols and rules of gestures in abhinaya (acting). Roots abhinaya are in text of the Natyashastra, which defines drama in verse 6.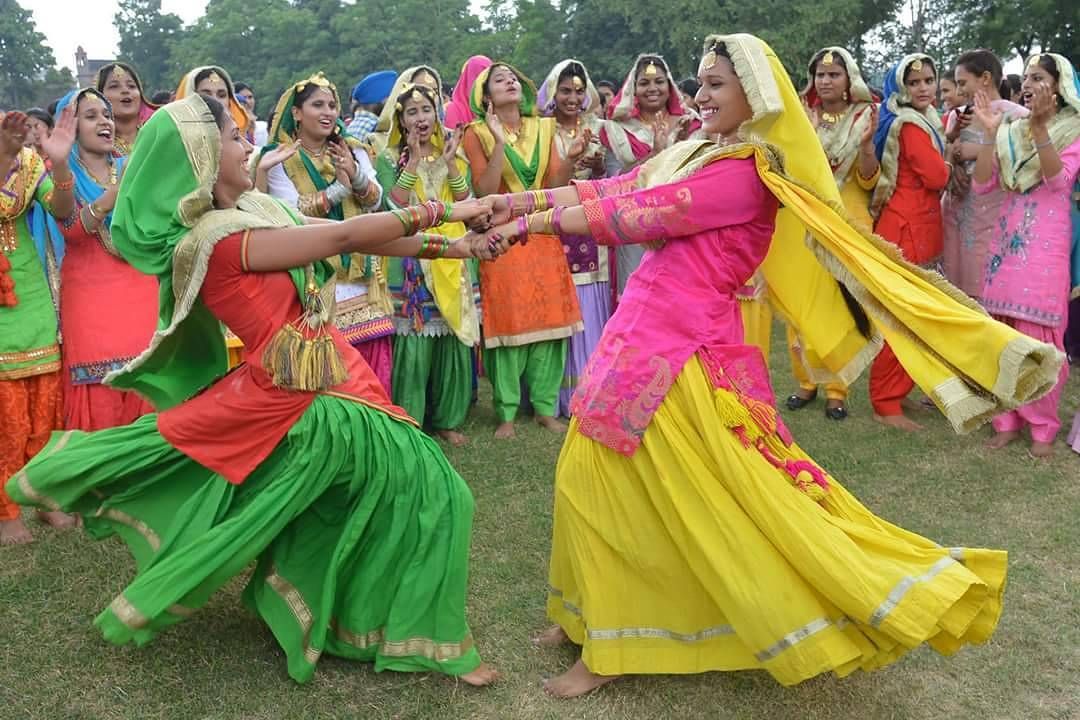 10 as that which aesthetically arouses joy in the viewer through the acting art of communication, which helps to connect and transport a person to a supersensible inner state. . Performance , states Natyashastra , connects the performers and the audience through abhinaya (literally "carry to the audience"), i.e. apply the body-speech-mind and stage in which the actors communicate with the audience through the song. and music. Drama in this ancient Sanskrit text is the art of engaging all aspects of life, glorifying and presenting a state of joyful consciousness.
Symbolic communication takes the form of expressive gestures (mudras or hastas) and pantomime to music. Gestures and facial expressions convey ras (mood, emotional taste) and bhava (mood) of the main story
In classical Hindu dances, the artist successfully expresses spiritual ideas, paying attention to four aspects of performance:
Angika (gestures and body language),
Vachika (song, recitation, music and rhythm),
Aharya ( sets , costume, make-up, jewelry),
Sattvika (the mental character of the artist and the emotional connection with the story and audience, in which the inner and outer state of the artist resonate).
Abhinaya draws out bhava (mood, psychological states).
Types of Indian dance
In general, there are two such means in India - dance and yoga. The Hindus call the first remedy bhakti-marga, the path of love. Yoga is considered by them as the path of knowledge, jnana-marga.
Despite the fact that nowadays Indian dances are performed everywhere, and not only in temples (as before - before Islam came to India), they have not lost their spiritual significance.
Indian classical dance follows the theories of "Natya Shastra" (Hindu science of theater) and "Abhinaya Darpan" (acting skill). Previously, there were only ritual dances. But since the Mughals came to India, the dance art has changed. Many types of "entertaining" dances appeared - for the amusement of the nobility.
Description
India - the "Pearl of the British Empire" - is a unique country with an extraordinary culture, it was in it that a dance appeared, which residents of other countries call "Indian".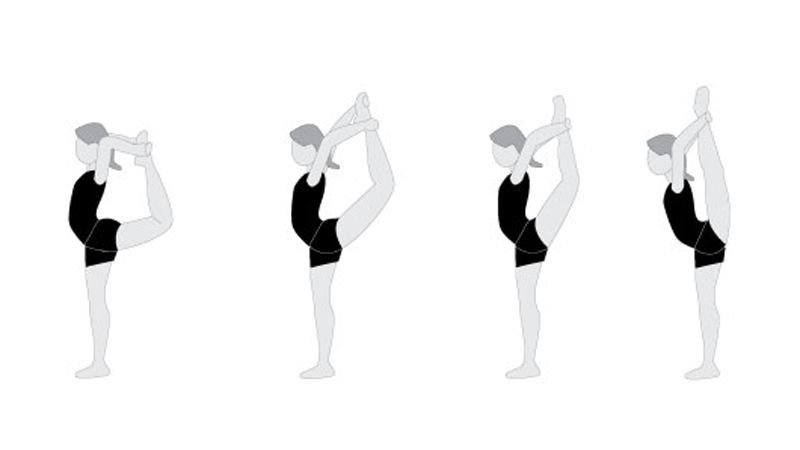 In India, there is a belief that if a person looks at a performer - a true devadassi, during movements, then he finds peace in his soul, is freed from pain of psychosomatic origin. The performer, in this case, acts as a healer who heals with art and brings peace and joy.
There is another belief, according to which the god Shiva inhabits the dancer. In the dance, Shiva crushes the demon with his feet, which personifies inertia and inertia, thereby preventing him from taking possession of human souls. If he stops, then the end of the world will inevitably come; in India, dance is considered a sacred act.
The peculiarities of Indian dance include the ability to convey during performance, through the movements of the head, arms and legs, a narration for the viewer and this happens not metaphorically, but really. Each tilt or turn means something and the story becomes accessible, but only to a careful observer. Sign language - "hastas" and "mudras" conveys this narrative. For example, fingers that are linked together mean close relationships and friendship.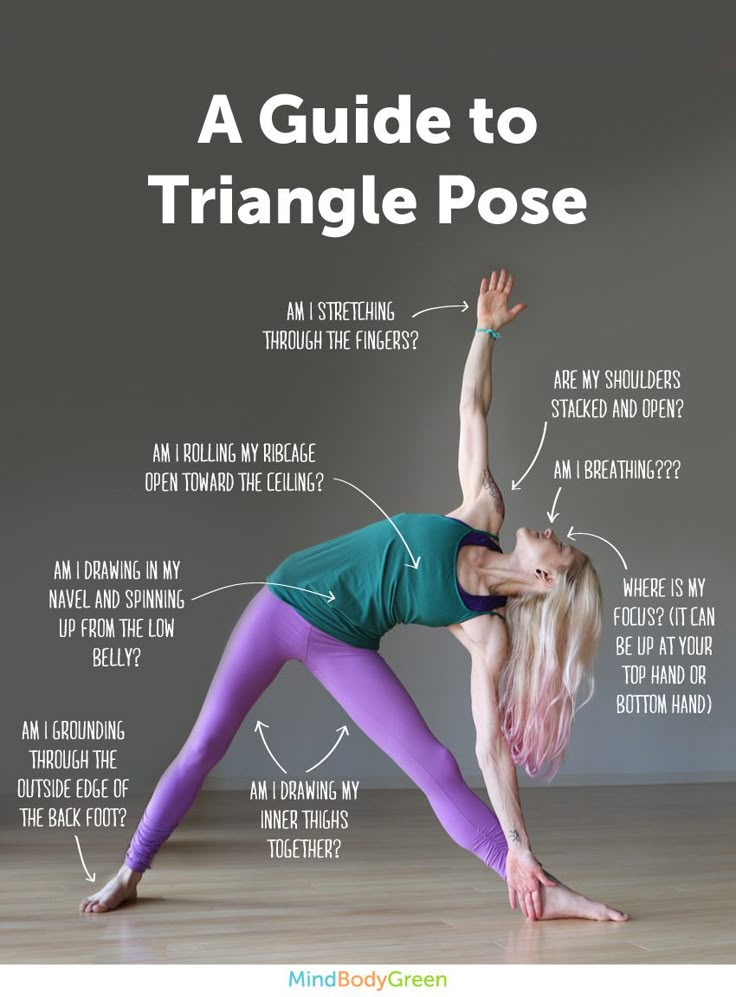 In ancient Indian treatises on dance, there are 28 examples of one hand positions and 24 variants of hand positions put together. The body of devadassi is a kind of instrument that conveys Great peace and Great wisdom to the viewer.
Madhya Pradesh
Matki dancer on Jal Mahotsav 2016
Grida dance - performed during rabi bloom, the dance continues from morning to evening by village groups. It consists of three steps:

Sela - slow, hard foot movements.
Selalarki - The movement of the foot becomes faster.
Selabhadoni - As the pace accelerates, the arms and legs move vigorously.

The Matki dance is performed in the Malwa region, primarily for weddings. A veiled woman performs a dance with a clay pot ( mat ) on her head, sometimes joined by other women. Variations - Aada and Hada Nak.
The Phulpati dance is performed by semi-rural, unmarried women in honor of nature.
Tertali is a ritual dance performed by the Kamar tribe. It is usually performed by two or three veiled women seated on the ground, sometimes with small swords between their teeth and a decorative pot on their heads. Manjira (small metal cymbals) are strapped to the body – primarily the legs – and are rhythmically beaten by dancers with a hand cymbal, accompanied by drumming and singing.
Types of classical dances [edit]
Natyashastra is a fundamental treatise for the classical dances of India, and this text is attributed to the ancient scholar Bharata Muni. His first complete compilation dates from between 200 B.C. and 200 BC , but estimates vary from 500 B.C. and 500 BC The most studied version of the Natya Shastra text consists of about 6,000 verses divided into 36 chapters. The text, according to Natalia Lidova, describes the dance theory of tanava (Shiva), the theory of race, bhava, expressions, gestures, acting techniques, basic steps, standing postures - all this is part of Indian classical dances. Dance and performing arts, this ancient text says, are a form of expression of spiritual ideas, virtues, and the essence of the scriptures.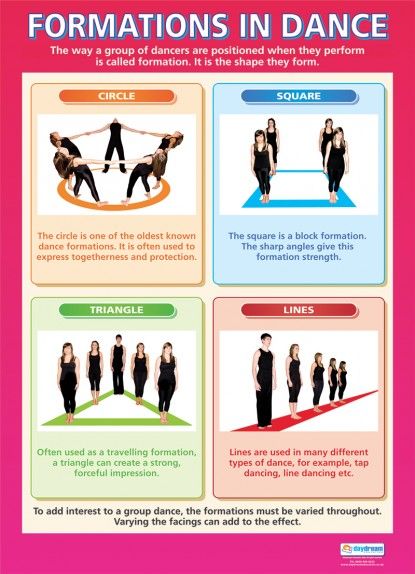 Performing arts and culture
Let Nātya (drama and dance) be the fifth Vedic scripture. Combined with an epic story focused on virtue, wealth, joy, and spiritual freedom, it must hold the meaning of every scripture and promote every art.
– Nātyaśāstra 1.14–15
While Natya Shastra is a revered ancient text in the Hindu tradition, there are many other ancient and medieval Sanskrit dance drama texts that further discuss and expand upon classical reautar like Abhinaya Darpana , Abhinava Bharati , Natya Darpana , Bhava Prakasha and many others. The term "classical" (Sanskrit: "Shastriya") denotes an ancient Indian performance art based on the shastras.
The Natya Shastra text describes religious art as a form of marga or "spiritual traditional path" that liberates the soul, while folk entertainment is called desi or "regional popular practice".
Indian classical dances are traditionally performed as an expressive drama-dance form of religious performance art, associated with Vaishnavism, Shaivism, Shaktism, pan-Hindu epics and Vedic literature, or folk entertainment that includes storytelling from Sanskrit or regional language games.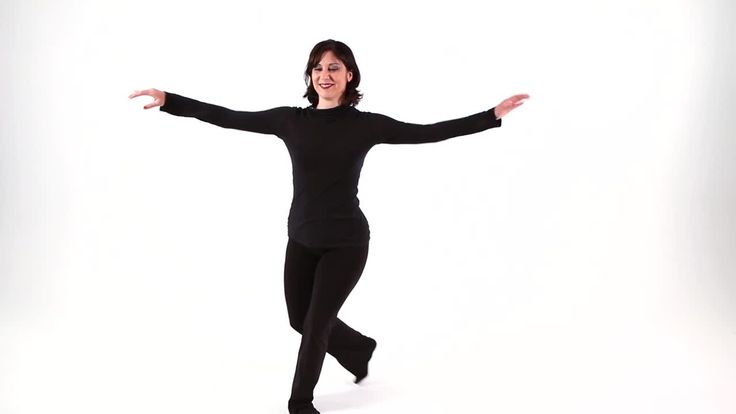 As a religious art, they are performed either in or near a Hindu temple sanctuary. Folk entertainment may also be held on the temple grounds or at any fair, usually in the countryside by traveling troupes of artists; or they were performed in the halls of the royal courts or in the squares during festivals.
Example one - manipuri
Girls are dressed in very original wide skirts, which, when rotated, inflate like a barrel, on top of which a cone is placed. In fact, the skirts are two-layered, the lower skirt is a barrel, and the upper one is a cone. At the same time, the dancer makes quite a few movements. The main ones are soft plastic hand movements. Moreover, no one will see the movements of the legs under such a skirt. The other half of the performers, being women, are dressed as men. They are dressed in tight pants or trousers similar to harem pants. They usually depict Krishna and other male characters. The main distinguishing feature: soft, smooth, like flowing water, movements of the arms and hands.
The movements of the legs are also quite smooth, there are no wide and near ground positions. This style is called Manipuri and it is typical for the region with the same name Manipuri.
Example of the second - kathakali
You see the performers dressed up in huge, heavy costumes with large brightly painted masks. Under such suits it is difficult to perform movements, although this style involves a very complex technique, despite the suits, which weigh many kilograms. From these masks it is difficult to understand who is in front of you, a man or a woman, how old this performer is, and so on. The masks are wide with a light background and the eyes and mouth are very widely and brightly painted on them. Massive headdresses crown such a performer. This style is called kathakali.
Indian dances are very beneficial for the overall health of the body, as virtually all muscle groups are involved: legs, arms, shoulders, neck, back, abdomen, hips and chest.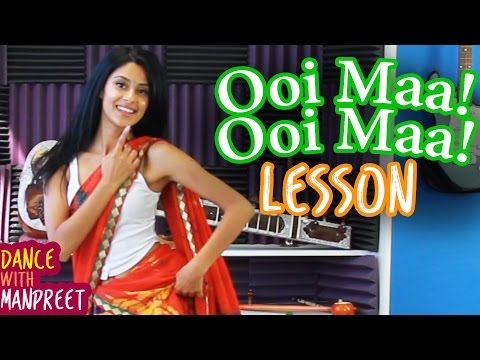 Learning to dance not only tones the body, but also clears thoughts of negativity.
Dance studios are popular because talented teachers teach novice dancers how to professionally master Indian movement techniques, ranging from spiritual teachings to complex and beautiful elements. The dance studio will teach anyone who wants to express their inner world through smooth, especially magical movements.
If you have a desire to learn how to dance Indian dances, we are ready to give you extraordinary magical lessons, teach you how to correctly perform ancient elements in relation to modern style.
https://vk.com/video_ext.php
Read also:
Oriental dancing
Arab dancing
The benefits of dancing
Samjut
9000 hast.
Mayura
Mayura, peacock, means a magnificent bird (especially its beak), but also means a ritual, a marriage thread throwing flowers on the sacred symbol of the phallus, contemplation or meditation.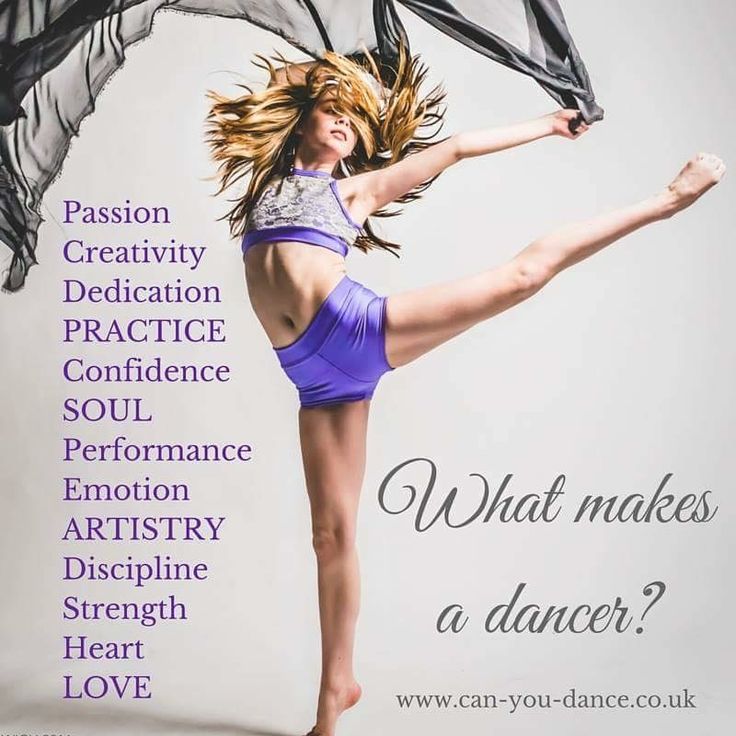 Create a peacock by touching your fingertips and fingers and keep your remaining fingers straight. Or use the alternative - hold your hands up, palms forward, fingers pointing up and together. Curl the index fingers over the thumbs and spread the remaining fingers with the highest miziers. Put your hands on your chest, relax your wrists and elbows, and you have formed a graceful peacock.
Mayura
Alapadama
Alapadama is a lotus, a strong symbol of enlightenment, joy, beauty and the sacred lotus flower. Create a double lotus by opening both hands flat, palms up, fingers slightly apart. Bring your little fingers towards your body and extend your other fingers and wide. Really work to get the flower shape. If you bring both wrists together, your hands form a full-colored lotus, but these mudras can be divided into a dance as well.
Alapadama
Bhramara
Bhramara is a bee. This gesture has many meanings: a bee, a crane or other flying creature, a vow of silence, a collection of flowers, or assurances.
Form it by pressing your fingers and middle fingers together and arching your index fingers into the resulting space. Raise the remaining two fingers (ring and pinky) as high as you can and keep them separate.
Karnataka
Veeragase performed by women. Based on Hindu mythology, it is performed during festivals mainly during the Hindu months of Shravan and Kartik.
Hulivesha is performed by men in the coastal region. The dancers are painted like tigers and act like angry tigers.
Yakshgana, the state dance, has several forms that vary from region to region.
Dollu Kunita is a drum dance.
Kolata
Bharatnatyam is held in Mysuru region.
Kamsale, performed by the devotees of Male Madeshwar during the pilgrimage to the Biligiriranga hills, is popular throughout the state.
Lavani is held in the northern border regions.
Buta Kola (spirit worship) is usually performed at night.
Arabic dances
One of the oldest dances that appeared at the dawn of mankind.
Accompanied by special rhythms and tones of musical instruments.
Oriental dance has long allowed women to tell everything about themselves with the help of body movements and special energy. There are many classical and folklore varieties.
Egyptian. It has a fast but not frantic pace. The sound is created using drums and maxum. There is a lot of hip movement
Hand and body positioning is of particular importance
Lebanese. Rhythm is like the movement of waves. The image of the girl is conveyed with the help of the hands, the body of the body and the unique energy of movement. Unlike the Egyptian style, the hip movements are more abrupt.
Persian. Persian dances also have hip and chest movements, but they differ markedly from other styles.
The dance has a more gliding and graceful style. The dancer moves very smoothly, showing the grace of her body
Much attention is paid to the coherence of the actions of all parts of the body, especially the head
Punjab
Bhangra
Bhangra is one of the most popular dances of the Asian culture of the Punjab. Originally associated with Sikh farmers celebrating their harvest and accompanied by a dhol, bhangra is now danced at any festival using a variety of instruments; there are a number of regional variations.
Giddha
Giddha, danced by women in colorful costumes, is derived from ring dances and includes the singing of couplets (known as bollian) in Punjabi. Malwai Giddha is danced by Malwa men.
Kikkli
Kikkli is performed by two colorfully dressed girls holding crossed arms and spinning each other in a circle (balancing postures) accompanied by folk songs.

Kerala
Tirayattam dancers
Duffmuttu is performed by the Muslim community. Created by the Arabs, it is accompanied by Arabic music. Title Duffmuttu is attributed to a drum known as Duff or Crane .
Margamkali is performed by the Syrian Christians of the state, mostly women, during wedding ceremonies.
Oppana, another Muslim dance, is usually a group dance of the bride performed the day before the wedding and is especially popular on the Malabar Coast. Young relatives of the bride sing and dance around her, clapping their hands.
Padayani (or Padeni) is associated with temple festivals in southern Kerala. Although the word means "military formations" or "ranks of soldiers", the dance is a series of disguised divine and semi-divine personifications ( kolamov ) with flowers and patterns painted on areca nut leaves. The most important kolamas in Padayani dance are Bhairavi (Kali), Kalan (god of death), Yakshi (fairy) and Pakshi (bird).
Teyyam is a form of ritual dance worship. Teyyam is derived from Malayalam daivam (god) and dance is part of ritual, music, painting, sculpture and literature. It is performed for the worship of the goddess Kali, often by men from the scheduled castes and tribes who have inherited the right to perform it.
Thirayattam performed in northern Kerala is part of theatre, music, satire, face and body painting, disguise, martial arts and rituals. It is held in South Malabar's kaavukal (sacred groves) and rural shrines.
Thitambu Nritham is mainly performed in the nambudir of northern Kerala.
Ottan Thullal ("jump playfully") originated in the 18th century and is a solo performance that combines dance and recitation of poetry from the Puranas.
The next example is kathak
Perhaps even the most common classical dance in cinema. You see the dancer in rather tight pants and a long dress, or it's a combination of a long sleeve blouse and a skirt. The skirt part of this dress is very wide when the dancer turns beautifully in the air. The sleeve is usually long. The dancer often has a headscarf on her head.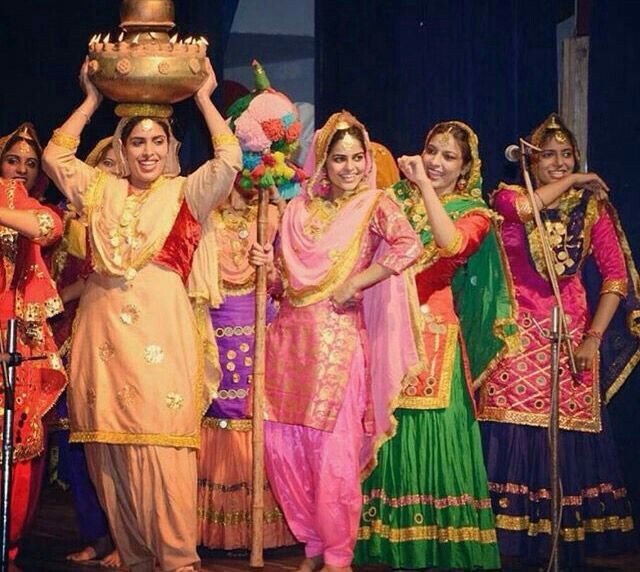 The main distinguishing feature of these dances is that the movements of the legs are mainly reduced to small blows on the floor. These beats can form complex rhythmic patterns. The dancer's legs are almost straight, while her hands make beautiful, soft movements through the air at chest level, up or slightly down, her fingers are "glued". There are many turns in the dance, both smooth and calm, and energetic. Some of this dance may be performed on the floor. Sometimes the dancer sits in front of the audience and with soft hands tells some story according to the text of the song. The dancer's fingers do not spread out, do not open like a fan, but are usually glued together and very soft. This style is called kathak. And it is characteristic of the northern part of India.
Clothing for classes and performances
For those who decide to take up Indian dance training, this information will be very useful. From the first lessons, you can feel like you can perform movements.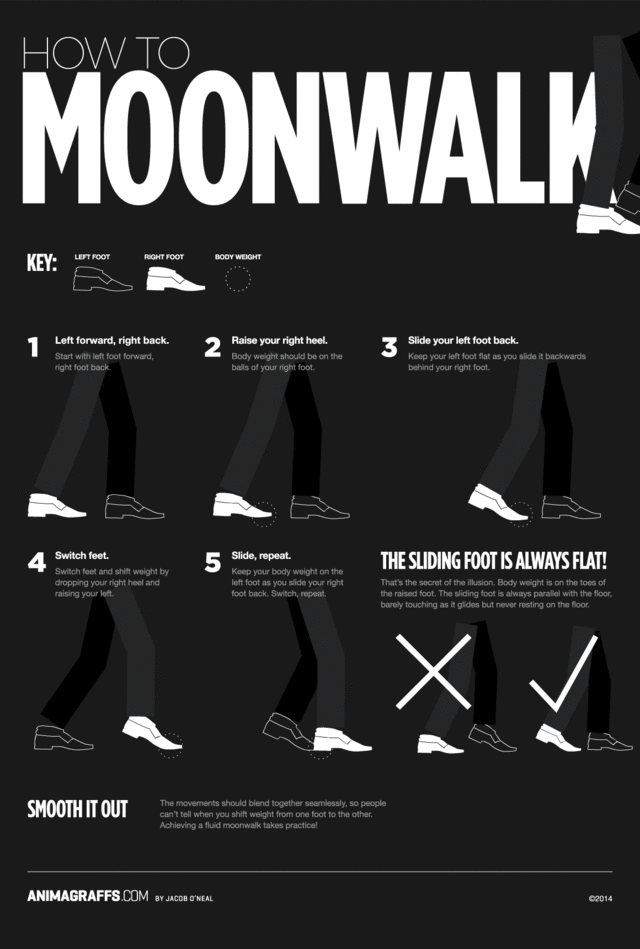 For the first session, you can wear comfortable sportswear, such as a short-sleeved blouse and sweatpants. It's great if you take another scarf that will cover your chest;
A tunic dress (kameez, medium length) and trousers that are comfortable to move in (salwar), as well as a dupatta (scarf) - 45x215 cm, all this is called salwar kameez;
A short custom sari (5.5m x 80cm) or if desired, a traditional sari (5.5m x 110cm) that can be paired with salwars and a blouse, the latter is perfect for bharatanatyam and kichipudi.
Indian dance performances are a real pleasure, you can see it in the presented videos and photos.
special technique and sophistication
Indian dances have been considered something special and magical since ancient times. Magic was reincarnated in the movements of the body, thoughts and state of mind. There are two types of Indian dances: folk and classical.
The folk dances of India have always been distinguished by their originality and were divided into certain groups.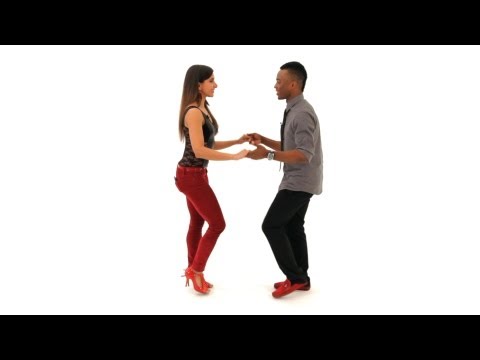 The Indians danced their folk dances for various holidays, weddings, harvests and many other occasions. Usually these were cheerful fast rhythmic movements.
Classical dance is already more conscious, therefore much more complicated than folk dance. It is strictly divided into three subgroups: Natya, Nritta and Nritya.
Natya is a preparation for the main dance, it contains facial expressions, sign language and their speech.
Nritta is the main part of a rhythmic dance with repetitive movements.
Nritya is the combination of the first two parts, the creation of a certain story in the movements.
​There are also destinations such as Tandava and Lasyu. A combination of active rhythm and unusual lightness.
Choreographic dance bharatanatyam is characterized by the worship of the element of fire, it is a gentle, sensual dance of love for sublime forces, similar to the love of a mother for her child. The movement is so smooth that it resembles the burning of a fire.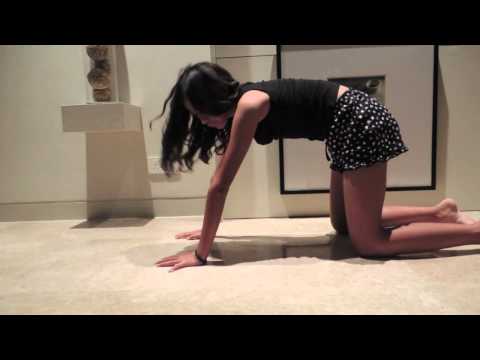 It can be performed by both men and women.
Types of hand gestures
There are two types of hand gestures: single (asamayukta hastas) and double (Samyutha hastas). They are the main classical dances and are described in traditional Sanskrit poetry, such as the Abhinaya Darpana of Nandikeshvara. The names of the mudra do not necessarily match the meanings attributed to the gestures, but each hasta has a meaning. The choreography combines the movement of the arms, legs, and body to embellish a story or create a conversation between dancers. According to Love Bollywood, an English fansite, there are twenty-three double gestures and thirty-two single-hand gestures, a broad and versatile vocabulary for choreographers.
For example, in the movie Kabhi Kushi Kabhie Gham, one of the dancers waves his hand over the bride's head, turns her hand into a fist and presses her knuckles against her head. The translation of this action is: this bride is so beautiful and her wedding is so beautiful that she will surely lead to evil spirits ("evil eye", jealousy, etc.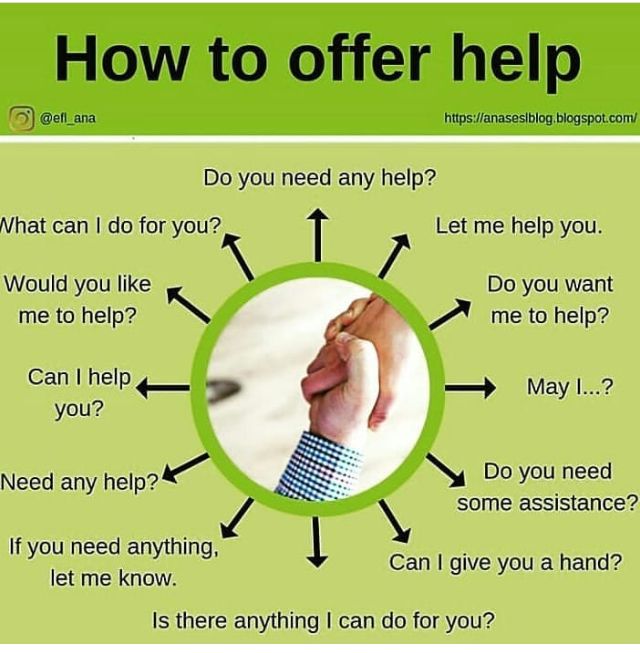 ). The dancer pushes them away and takes the evil will on her head. This is a great meaning, introduced in two gestures.
All movements
A serious study of more than fifty mudras or hastas used in Bollywood films will take years. However, you can recognize some of the staples and, with a little practice, combine them gracefully together. To use Indian hand gestures in cinematic choreography, kick off your shoes and take a Bollywood dance class where the intricate collaboration of legs, body, arms and head is put together for you.
Indian dances.
Indians consider their dance to be the real treasure of the nation. The age of this art by different standards is more than 5000 years, and is deeply rooted in history. According to legend, his secret was given to the Indian people by God Shiva as a sign of goodwill.
Indian dances
Thanks to special movements, a person can improve spiritually, develop his flexibility, artistry, mind.
Indian dance is based on the musical style, Natya.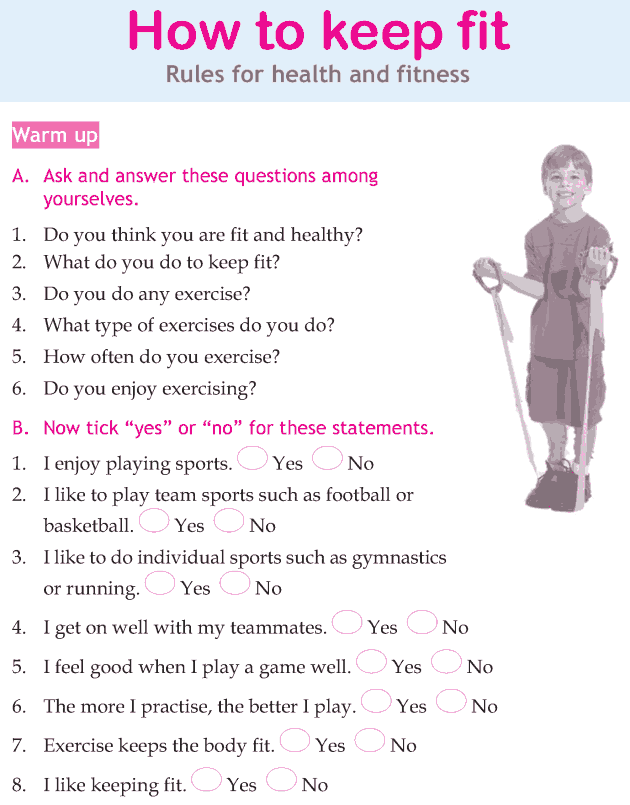 It includes unique movements and musical accompaniment, as well as the art of facial expressions and singing.
According to the National Academy of Arts, classical dances include the following: Odissi, Manipuri, Kathak, Bharata-natyam, Satriya, etc.
Odissi and Bharata-natyam. They represent a unique style in which the "liberation of the soul" takes place. Very often, Odissi and Bharata-natyam are referred to as an entertainment format. They practically do not have dialogues and abhinai, in some cases facial expressions are used.
Kathak. One of the hardest types. A special technique requires the dancer to perform on outstretched legs.
West Bengal
Gambhira originated in the Hindu community of Malda, West Bengal. After the partition of India, Nawabganj in Rajshahi became its center. Gambhira has gone through many changes in terms of theme and presentation style. The Muslims also became the keepers of the dance, which became an integral part of their culture. Gambhira's themes include contemporary social issues and human frailties.
Bengal, especially in the Rajshahi, Murshidabad and Malda districts and the Rajmahal hills in Jharkhand. The performance with songs and dances is dedicated to the Gayan Shiva holiday in mid-April. The largely impromptu performances performed on an outdoor stage late at night by lantern light are notable for their crude humor and audience participation. Each Alkap group consists of ten to twelve performers led by sorcar (master). It includes two or three young male chhokra , one or two gayen (singers).
Domni, performed in the Malda region, begins with a prayer. His dances are known as nachari or lachari . The plays are satirical excerpts from the small events of everyday life. Due to social changes, the popularity of domni is falling.
Dhunuchi nritya dancing during Durga Puja in Dusehra. Women and men wear traditional Bengali dresses and dance with a mud pot filled with burnt coconut flakes in honor of Durga.
Gypsy
Of all the variety of dances, Gypsy dances are the most popular. All thanks to the special energy, which is expressed in fun, playful movements and exciting music.
The whole dance is based on the most complex combination of plasticity of hands and periodic fractional tapping. All this is accompanied by many beautiful movements.
To give the image of a girl attractiveness and expressiveness, such attributes are used as: work with a dress, a tambourine. shawl.
The movements of the dancer's hands are distinguished by a great variety. They can show a romantic nature, and at the same time cut the air, exposing the girl's stormy temperament.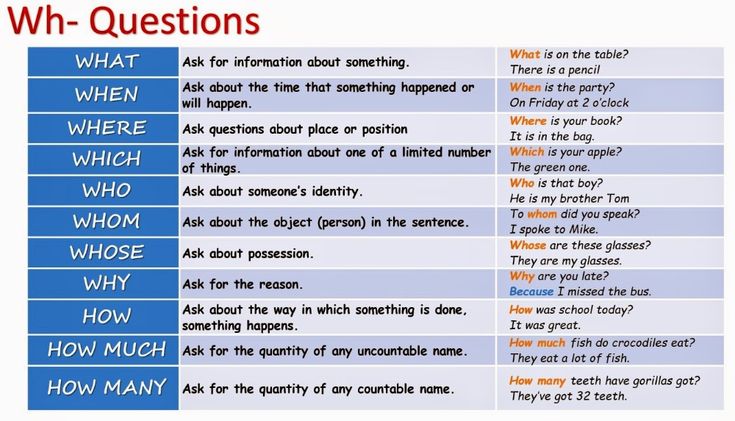 Rajasthan
Ghoomar
Gumar is a traditional female dance in Rajasthan and Haryana. It is performed by groups of women in flowing skirts, accompanied by singing men and women. The dance takes its name from ghumna , rotation , which depicts a colorful flowing ghagara (long Rajasthani skirt).

Kalbelia
performed by women in black, swirling skirts (like snakes), accompanied by male snake charmers playing ex-humans and other instruments. The Kalbelia folk songs and dances were added in 2010.
Kachchi Ghodi
The Kachchhi Ghodi dance is mainly performed in the Shekhawati district of northeastern Rajasthan. Costumed horses and bandit dancers stage mock fights, while a singer recounts tales of local bandits.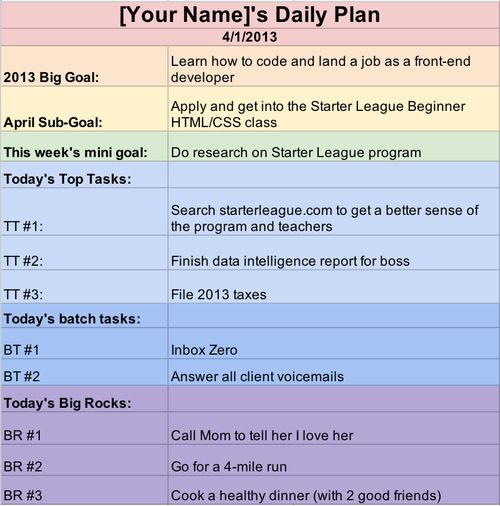 It is performed at weddings and other social events.
4.6 Punjab
Neither Muslim nor English the conquerors were never able to to conquer this state, in which from time immemorial centuries lived brave and warlike people.
Free spirit is very characteristic of Punjabi women. Unlike most Indian women from other states, they do not walk, shyly lowering their eyes, and not at all unresponsive. Punjabi a woman can hit back not only words, but also, if necessary, by hand.
The women of this state preferred death on fire after their husbands lost battle with Muslim mercenaries. They are burned themselves alive and thought it was much more worthy than being in the harem.
Punjabi women, having received the news, that their son died on the battlefield, they believed themselves happy mothers, tk. the most a worthy death - death on the battlefield, not in your own bed.
However, Muslim influence can be traced in a women's suit.
Most common here is the shalwar kameez (dress, often with rich embroidery, pants and bedspread). To meet a woman in a sari in Punjab is almost impossible.
Dancing in Punjab is extraordinary fervent and incendiary. Most popular sparkling Bhangra and cheerful Giddha .
Giddhu women are dancing. This dance is accompanied verses of 4-6 lines, called " Pain " (reminds me of ditties). It's massive dance, sometimes separated from the general group 2-3 dancers and perform solo parts, movements depicting the content of the song. Basically Giddha performed during the festival Teej , welcoming the rainy season, but her also dance at weddings and other celebrations.
Folk dances in India closely related to everyday life and more aimed at expressing the spirit of the team and continuation of traditions than on graceful and virtuoso performance.
One of the most fun holidays in India is the spring festival of Holi.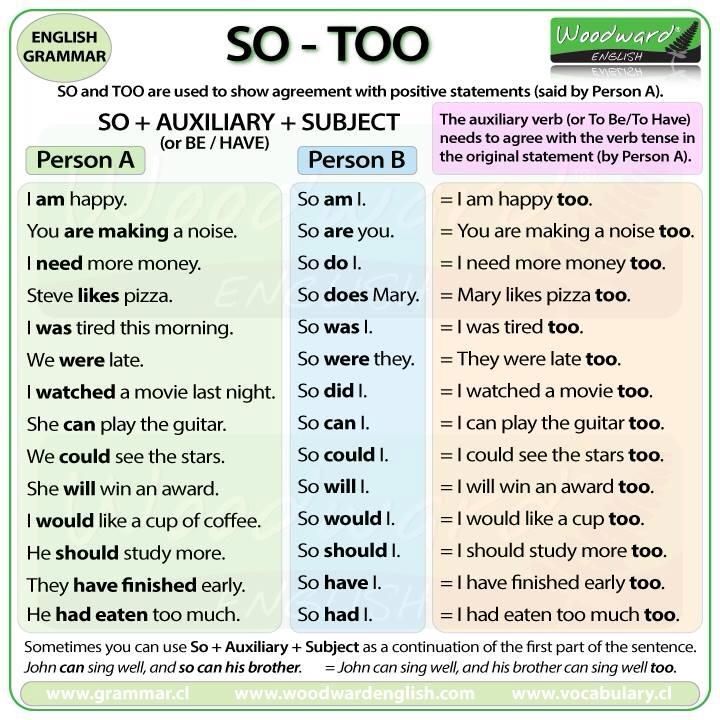 Boys and girls smear each other with bright powder, sprinkled with colored water colorful processions are organized.
There are several legends associated with the origin of the holiday Holi . According to one of them, the name Holi came on behalf of the demoness Holika. Prahlada - son evil king, worshiped Vishnu, and nothing could not dissuade him of this, then the king's sister, the demoness Holika, who, as it was believed does not burn in the fire, persuaded Prahlad to climb the fire in the name of God. To everyone's amazement, Holika burned down, and Coolness, saved by Vishnu, went out unscathed. In memory of these events On the eve of Holi, they burn an effigy evil Holiki. Holi - the festival of spring - it usually falls in March-April, the time when they burned the evil Holika.
In addition, Holi is associated with the story of how Shiva incinerated his the third eye of the god of love Kamu, after which Kama remained incorporeal, but at the request of Shiva's wife Parvati and Kama's wife Goddess Rati Shiva returned Kame's body for 3 months of the year.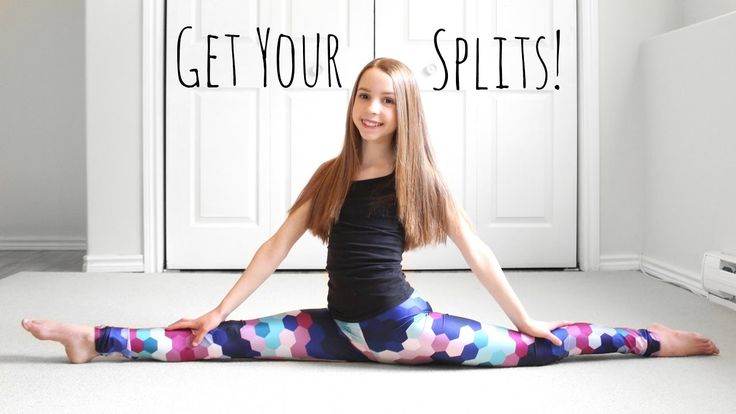 When Kama takes on a body, everything around blooms and happy people celebrate the most joyful holiday love.
Holi is also often associated with in the name of Krishna and his pastimes with the cowherd boys. Flirting of a young man and a girl during the Holi festival - a favorite theme for dance. The young man seduces the girl distracts her, she stares at something, and at that moment he smears with colored powder or douse it with tinted water. The girl is offended, he asks forgiveness (characteristic gesture - taken for the earlobes). She forgives him too douse it with colored water.
In many parts of India dancing a dance with candles or lamps. Fire has long been considered in the east sacred. It is believed that he brings cleansing. Celebrated once a year in India The festival of lights Diwali, when the forces of good conquer evil. A symbol of victory and purification is fire. Therefore, in conclusion concerts in India love to dance dance with candles.