How to do floss dance
How do you do the floss dance, who is The Backpack Kid and why is he suing Fortnite?
IT was one of the biggest crazes of the past 12 months - with everyone from sports stars, actors, presenters and Fortnite gamers getting in on the act.
Dubbed the new dab, the move got kids and teens dancing all over the world.
How do you do the floss dance move?
To do the floss dance move, you swing your hips in the opposite direction to your arms - which are in two fists.
After swinging your arms to one side, keeping them straight, you then move one arm behind your back, and bring it back out in front.
Your hips are swinging from side-to-side with each beat.
You then swing your arms out to the other side and repeat the same moves.
Start slowly, and then increase your speed as you get more confident.
Et voila! Parents, you're officially "down with the kids".
Don't worry if you struggle at first. It's harder than it looks, and requires A LOT of coordination.
Who is The Backpack Kid and why is he suing Fortnite?
The floss dance was invented by Insta-famous dancer The Backpack Kid, aka 16-year-old Russell Horning, who has 2 million followers.
He posted a video of himself doing the dance move on August 18, 2016, and it soon racked up tens of thousands of views.
School kid Russell, from the States, is known for his free-flowing dance moves and deadpan expression.
Several YouTubers followed suit with similar videos.
Then on May 20, 2017, The Backpack Kid stole the show on Saturday Night Live, as he did the dance to a live performance of Katy Perry's song Swish Swish.
He even wore his signature rucksack on stage.
In December 2018, Russell announced that he was suing Fortnite publisher Epic Games for using his moves in-game without permission.
A representative for the company said: "We do not comment on ongoing litigation."
Why are some calling for it to be banned?
The craze, which hit new heights in Britain after Tottenham ace Dele Alli celebrated his 22nd birthday with a hilarious attempt at the dance, has led a school in Devon to ban the move.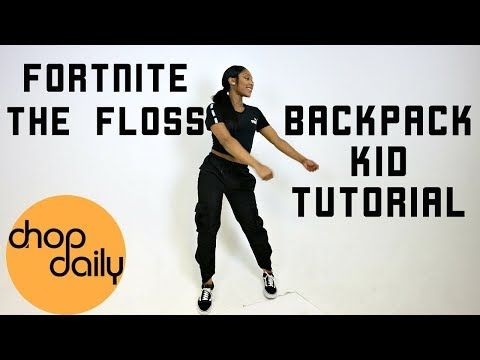 While Kate Garraway and Charlotte Hawkins embraced their "embarrassing mum" sides on Good Morning Britain, it seems Ilfracombe Junior School is keen to ensure other mums don't follow suit.
The move, which has strong associations with the ultra-popular video game Fortnite, has been accused of being used to "surround and intimidate children" in the playground.
Headteacher Catherine Cox sent out a letter to bemused parents saying: "Fortnite is about the mass killing of other human beings and being rewarded by a dance of celebration if you are successful. One of these dances is called the Nazi dance!"
However, the ban has infuriated parents who took to social media to vent their anger, with one raging: "My daughter is eight. She doesn't even know what Fortnite is. I find this ludicrous my child now feels this way about a dance."
MOST READ IN FABULOUS
DOG DAYS
Dog trainer reveals the three breeds he'd never own
BRA FREE
I like going out without a bra but men always make the same comments
FULL HOUSE
We're a mum and daughter with 22 kids - people ask if we're on benefits
PRIMANIA
Primark fans scramble to get their hands on the new stylish and warm fleece
Do you think YOUR child could do it?
We'd love to see your kid attempting the dance - so why not teach them the moves?
Please send in your videos to myvideo@thesun.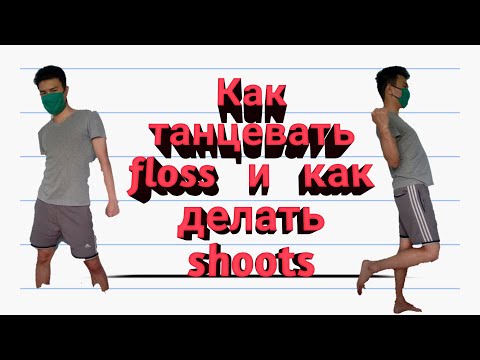 co.uk, using "Floss Dance" as the email subject.
If we like your video, we shall feature it in a video montage on our site... so get practising!
How To Do The Floss & Other Viral Dance Moves
By Jayme Kennedy
Viral dances are all the rage now, but they can be hard to learn! Stay hip to what's cool with these viral dance tutorial videos.
Credit: iStock
The internet is great for so many different reasons. It allows us to stay in touch with people and form new connections. It gives us access to pretty anything we could possibly need or want, at the click of a button. It entertains us and keeps us informed. And lately, the internet has been turning an entire generation of kids into dancers. See, stuff goes viral on the internet all the time, and for all kinds of reasons. A funny meme or post, an interesting video, or someone saying or doing something really dumb - this kind of stuff all as the potential to go viral! But there's a whole new category of viral content that's really taken off in the last few years: viral dances or viral dance moves.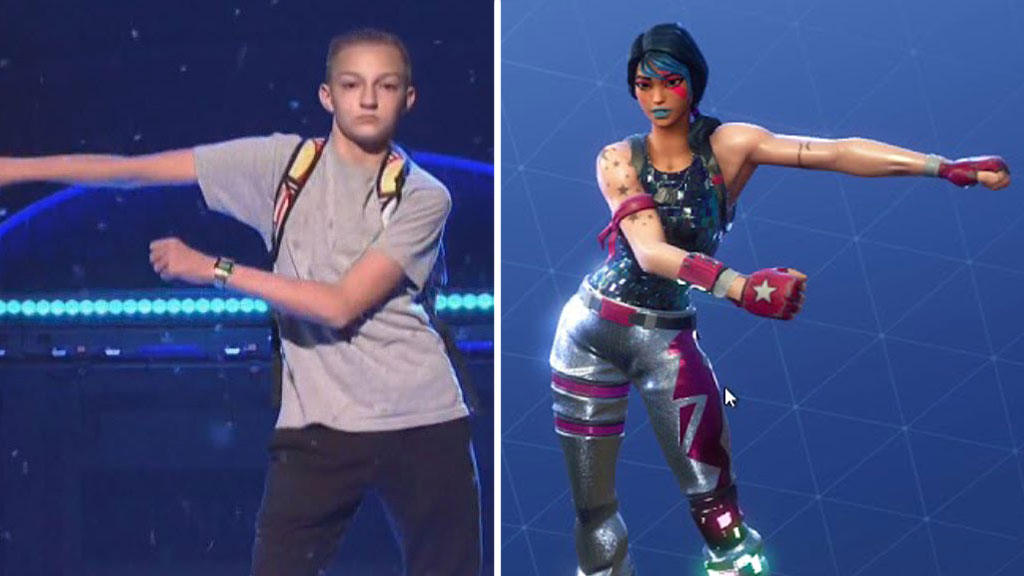 Thanks to apps like Instagram and TikTok and the ability to share video instantaneously, people busting a move can go viral within a day, and then suddenly everyone is trying to learn the newest viral dance craze so they can be part of the In Crowd. But you know what? Learning dances, especially if you're not a dancer, is not easy! This is why we're thankful for YouTube and the amazingly talented people who film and post tutorials for some of these videos.
If your kids (or you, let's be honest) are itching to learn some of the biggest viral dances of the last few years, these videos will help!
6/6 The Whip/Nae Nae
A classic! The whip/nae nae dance went viral on the heels of the song 'Watch Me' by Silentó, which was released in 2015. The accompanying music video gave us our first glimpse at the whip/nae nae, and pretty soon everyone was doing it. It's not a super complicated dance, but who better to learn it from than the man who created the song!
5/6 The Shoot
This is one of those dances that went viral for pretty interesting reasons.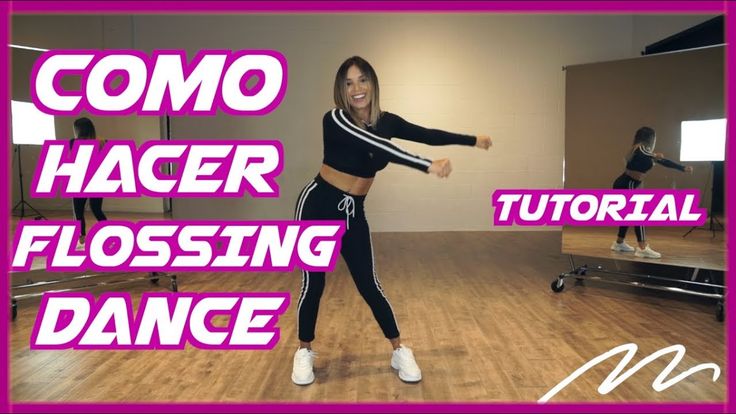 The dance craze originated from a song by BlocBoy JB called 'Shoot', which was released in 2017. But it didn't gain traction until the dance was featured on the super popular video game Fortnite. In the game, it's an emote called the Hype Dance. The dance itself requires a bit of coordination, but this tutorial breaks it down pretty easily.
4/6 The Floss, also known as The Backpack Kid Dance
In 2018, 15-year old Russell Horning shot to fame when he performed his signature dance move on an episode of Saturday Night Live. Horning was featured during a performance of Katy Perry's 'Swish Swish", and did the hip-centric dance wearing a backpack. And the rest, as they say, is history! Since that performance, The Floss (named such because the movements look like you're flossing) has gone mega-viral, even being featured as an emote on Fortnite.
3/6 The Git Up Dance
In 2019, country rap was kind of a thing, and 'The Git Up' by Blanco Brown was super popular.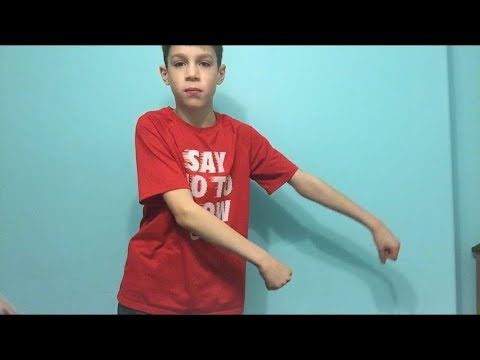 The dance came straight from Brown himself, too! To promote his song, he filmed himself doing a line dance. The video of the dance first got the meme treatment, then went viral as a dance craze. It even appeared in the video for the song. We'll admit, it's a really fun dance, and we love line dancing!
2/6 The Toosie Slide
We'll be honest, we weren't expecting a song and dance from Drake to end up on this list of viral dances, but here we are! In the spring of 2020, Drake released the lead single off his new album, a song called 'Toosie Slide'. The song is actually named after a social media influencer named Toosie, who originally helped the song go viral. In the video, Drake can be seen doing the Toosie Slide while quaratining in Toronto. TkTok quickly latched on, and pretty soon, the Toosie Slide was the newest viral dance challenge.
1/6 The Savage Dance
Chances are, you have at least seen a video of someone doing the Savage. If you have TikTok, there's absolutely no way you could have avoided it this long.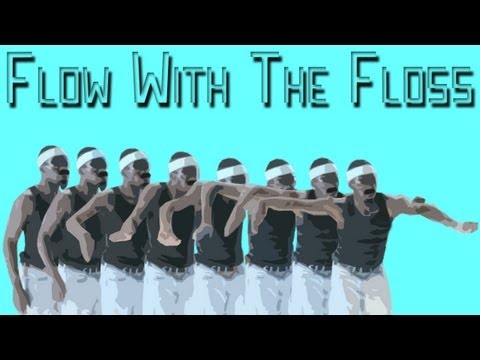 This viral dance is EVERYWHERE on TikTok. It started as a dance challenge created by a 19-year TikToker from Ohio named Keara 'Keke' Wilson. She choreographed an original dance to a song by Megan Thee Stallion called 'Savage'. She shared the video on her account and encouraged her followers to participate in the Savage Challenge. And then it just sort of exploded. Pretty soon, everyone was doing the Savage - literally EVERYONE. Megan herself, Justin Bieber, Jennifer Lopez, and millions upon millions of TikTok users. If your kids learn one viral dance, let it be this one. The Savage has staying power, and it'll be around for a very long time.
READ NEXT: Teen's TikTok Went Viral After Mom Shows Off Her Unique Dance Moves
How to floss with LEGO® Friends! - LEGO® Friends Videos
41357

LEGO® Friends

Olivia's Heart Box

Take Olivia's LEGO® Friends Heart Box wherever you go! Olivia is always busy working on cool new inventions, so don't forget to bring her tablet with you so she can take notes and write down her ideas. She never partes with her wrench, because you never know when it might come in handy, and a chocolate bar in case she gets hungry. And her little robot friend Zobo often accompanies her on her travels. nine0005 View Set

41430

LEGO® Friends

Water Park Summer

Dive into a world of summer fun and play at the water park! Your bag has everything you need for a relaxing day in the bright sun. In the park, you can ride from three slides, including a closed one, and also spray your friends with a water cannon or pour them over with a bucket. Want to relax after a dizzying descent from the slide? In the park, you can relax in the jacuzzi, go for a massage or cool off with ice cream. nine0005 View set

41126

LEGO® Friends

Riding Club

Use the ponies to warm up before jumping. You can even raise the bar. You can take care of the horses and change them for competitions in the locker room. After the competition, put the horses in the stall, chat with Mia and Stephanie in the riding club cafeteria and go to sleep in the attic. Get up early again tomorrow!

View set

41128

LEGO® Friends

Space Journey Amusement Park

Olivia has taken her seat in the rocket and is now ready for an exciting ride. Turn the rocket slowly at first, and as it accelerates, go faster and faster. Watch the rocket go up as it spins at high speed... And smile for the camera! Help Olivia find her photo in the photo booth - she wants to buy it after the trip. While waiting for your turn, you can eat ice cream! nine0005 View set

41101

LEGO® Friends

Grand Hotel

Experience the ultimate vacation at the Heartlake City Grand Hotel! When the taxi stops in front of the hotel, help Andrea, Stephanie and Olivia pass the luggage to the messenger Nate, who is waiting for them with a cart. Pass through the revolving door and enter the hotel's glamorous lobby under the amazing chandelier to start your tour. Get the keys from Andrea's Aunt Susan at the front desk and pet the hotel cat. Take the elevator up to the second floor to the rooms. Which one would you choose, double or single? Take in the view from your balcony and cool off in the shower before heading to the rooftop pool. Swim in the pool or relax on a sun lounger with a fresh drink from the bar. Later, enjoy cakes and coffee at the hotel's café, or grab an ice cream served on the terrace by the outdoor fountain. In the evening, give Andrea a chance to shine as she sings on stage in the cozy hotel bar to the accompaniment of her girlfriends who play jazz piano and saxophone. Take the elevator up to the top floor, where Nate plays different tunes in the DJ booth. Includes 5 mini-doll figures: Andrea, Olivia, Stephanie, Susan and Nate, plus a dog and a cat. nine0005 View set

41094

LEGO® Friends

Lighthouse

Enjoy a perfect day by the sea at the famous Heartlake City lighthouse! Stephanie meets her friend Kate at an ice cream parlor. Help her choose the most delicious ice cream and enjoy it on the sunny dock. Go to the bathroom to freshen up. What is it? Stairs? Where does it lead? Go scouting with Stephanie and find the secret room with the treasure map! Climb to the top of the lighthouse and enjoy the beautiful view. Grab your binoculars to see the cutest fur seal basking on the rock. Jump on the boat and go take pictures of him. What a wonderful day! In the evening, turn on the lantern and relax with Kate in the attic room. Combine with set 41097 Balloon to take a tour of Heartlake City. Includes 2 mini-doll figures: Stephanie and Kate

View set

41332

LEGO® Friends

Emma's Mobile Art Workshop

Emma tows her mobile art workshop to Heartlake City Park on her moped. Here is her favorite place to paint pictures. Open the windows of the workshop to show passers-by the works she would like to sell and help her handle the cash register. Place Chico the kitten in his basket so he can take a nap while Emma works on her latest masterpiece at her easel. Her friends always inspire her to create the best paintings. nine0005 View set

41302

LEGO® Friends

Puppy Show Beauty Salon

Make Lara jump in the tub and give her a good dog shampoo. Then sit her on a special stool in front of a mirror, comb her hair and blow dry her hair. First complete all the procedures and only then give the dog a bone for good luck!

View set

10728

LEGO® Friends

Mia's Veterinary Clinic

Help Olivia and Mia treat sick animals at the LEGO® Juniors Veterinary Clinic! Together with Mia, open the clinic and get ready for the daytime reception of patients. Tell Olivia about the animal that the ambulance is supposed to pick up, and when she arrives, go out to meet her. Bring the animal to the clinic so Mia can start treating it. Help accommodate animals that remain in the clinic until they recover. nine0005 View set

10748

LEGO® Friends

Emma's Pet Party

Help Emma organize Chico's birthday party in Heartlake City Park! Deliver all the sweets to the park in a wheelbarrow and position yourself near the arch. Rock Chico on the swing and then help Emma decorate a delicious cake. Cut a piece for Chico to sit quietly while Emma paints his portrait, showing everyone her creativity. Now help the baby open the presents and play with him! nine0005 View Set

41131

LEGO® Friends

LEGO® Friends New Year's Calendar

In December, count down the days until Christmas with LEGO® Friends! Build a party scene in a cozy house and add a new detail to it every day. You'll find everything you need to gather Emma and Naomi for a musical performance and get ready to celebrate the New Year with gifts, decorations and treats. Some furry winter friends can also be found inside! nine0005 View set

41093

LEGO® Friends

Hair Salon

Give Emma a new haircut at the Heartlake City Hair Salon! Meet stylist Natasha. Look how cute her hair is! Have Emma sit by the sink to wash your hair with the latest hair products. What hairstyle does she want today? Buy Emma coffee and offer to read a magazine while you create a new look with the tools from Natasha's cart. Choose the perfect accessory that will highlight the originality of the hairstyle. Ready! Turn Emma towards the mirror and show her a new look. Soon you will have something to do - Emma will definitely tell her friends about the new wonderful hairdresser. The set includes 2 mini-dolls: Emma and stylist Natasha. nine0005 View set
Dental floss made the world floss
02/07/2020
Hey, do you floss? The same floss dance that literally conquered the whole world? No? Then rather look for a training video on the Internet. There are a great many of them!
When Russell Horning posted a video of his dance move on Instagram, in just a matter of days, he went from a typical American teenager from Lawrenceville, Georgia, to a guy who will be recognized by the face all over the world. nine0005
The dance went viral and interested Katy Perry herself, who invited the creative 15-year-old to perform with her on Saturday Night Live. At the end of the speech, the number of subscribers to his account reached 585 thousand people. Later, he also starred in the music video for Swish Swish.
After such a resounding success, Russell came up with the nickname Backpack Kid (a boy with a backpack) and began to dance his Floss dance exclusively with a backpack on his shoulders, believing that it would look much funnier that way.
nine0005
Today, Russell has over 2 million followers on his Instagram@thebackpackkid, including stars like Rihanna and DJ Diplo, and his dancing draws crowds of fans.
Russell Horning's Floss Dance Master Class
460
Russell has already managed to try himself as an actor and star in several videos and commercials. He also has his own website where you can buy t-shirts and sweatshirts. Russell is into hip-hop music and plans to keep making people laugh with his social media videos. nine0005
Where did the name "Floss" come from?
The dance got such an unusual name because of its resemblance to the movements that we perform when we clean the interdental space with dental floss.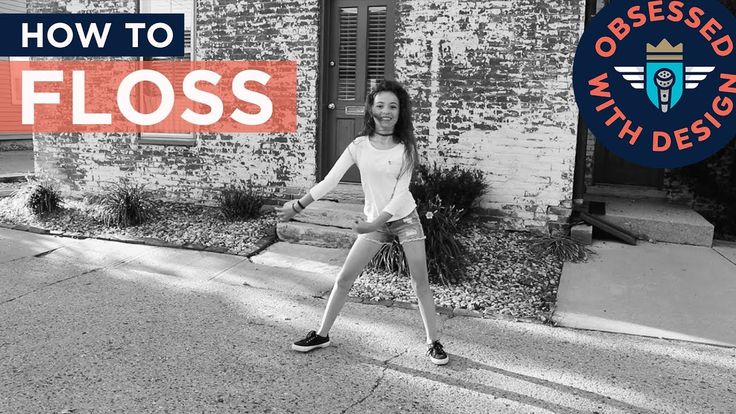 The author of the dance is not against this option, but he himself prefers to call his creation "Russell's Dance".
Liked? Share with friends.
Comments (0)
Log in or Register, to leave feedback
Before and after
January 13, 2016
The Smile Man
Dwayne Johnson retained his perfect smile despite a traumatic career as a football player and wrestler.
News
December 9, 2013
Candy good for teeth
German scientists have developed a candy that normalizes the acid-base balance in the oral cavity.
News
June 27, 2014
Tom Hardy's Gangster Smile
The actor known for Bronson, The Dark Knight and Star Trek was cast because of crooked teeth.
Before and after
October 3, 2014
The imperfect smile of an ideal man
Colin Firth, like all British actors, did not strive to make his smile look perfect.
News
July 1, 2014
Beware of the biting child! nine0005
Scientists from Europe have found out why children bite and how to wean them from this bad habit.
News
March 21, 2014
The best smiles of old Hollywood
The most beautiful and charming smiles of famous actresses of the 20th century according to Startsmile.
Articles
April 30, 2021
Hi-Tech implants: do they live up to their name?
Recently, the term hi-tech has become quite fashionable and in demand when it comes to high-tech...
Articles
October 5, 2021
Removal of the nerve of the tooth
If the pulp of the tooth was damaged as a result of an injury or disease, then in the vast majority of cases without ...
News
November 3, 2016
Laser technologies in dentistry
The use of laser in treatment will help to fight oral bacteria more effectively.
Articles
nine0004 February 11, 2020
Initial caries
Initial caries is a form of the disease in which there is no damage to the structure of tooth enamel, however .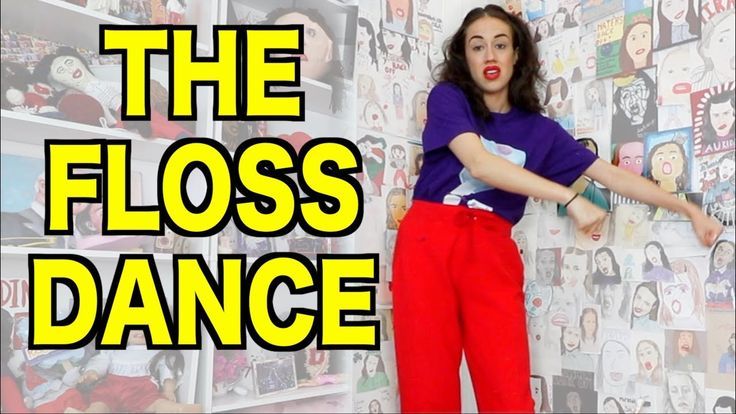 ..
Articles
November 12, 2022
Air Align Aligners
Among all European cap aligner manufacturers, the Air Align system is considered one of the most sought after among...
Articles
December 20, 2022
The best clinics for creating a Hollywood smile
One of the fastest growing areas of modern dentistry is aesthetic dentistry. Of course, k...
Articles
March 21, 2022
Mouth guards for bruxism
In the rhythm of modern life, the body of every person is constantly struggling with stress. One of the brightest manifestations of such...
News
May 8, 2018
Ugly but healthy teeth of Karl Lagerfeld
The famous couturier does not hesitate to show his yellow teeth to the public and does not consider their condition deplorable.
Articles
December 13, 2022
Getting ready for implantation
Thorough preparation for implantation is a necessary condition for achieving a successful result.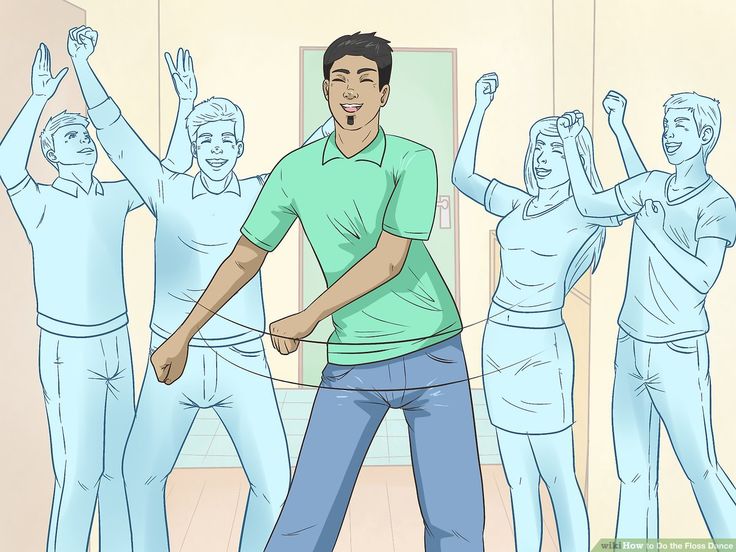 You can't just come to...
Articles
June 30, 2020 Defects are immediately evident to everyone ....
News
December 27, 2013
Lindsay Lohan's strange habit
The infamous actress told everyone what else she does while brushing her teeth.
Articles
July 8, 2020
Orthodontic mouth guards
In dentistry, there are several types of mouth guards that perform completely different functions, but do not...
Before and after
nine0004 May 4, 2016
Brad Pitt did not have the most perfect smile as a child
The famous actor had prominent and distorted upper incisors.
News
July 15, 2019
No place for teeth here!
Tooth extraction is an ordinary operation, which, it would seem, is impossible to surprise. But what if the tooth has to be taken out altogether...
Before and after
February 10, 20160005
The singer was once forced to get rid of a gap between her upper front teeth.
News
September 20, 2018
Welcome Startsmile Group!
In July 2018, an important event took place in the life of Startsmile - rebranding, which resulted in the merger of...
Before and after
October 10, 2018
Secret of the royal smile
Young Meghan Markle had a charming smile. However, the girl apparently decided that charm alone was far from...
News
March 28, 2018
The rating of the best private dentistry in St. Petersburg 2017 was published
Startsmile.ru, an expert magazine about dentistry, together with Kommersant Publishing House, prepared the results of the First...
Before and after

January 13, 2016

The Smile Man

Dwayne Johnson retained his perfect smile despite a traumatic career as a football player and wrestler. nine0005

News

December 9, 2013

Candy good for teeth

German scientists have developed a candy that normalizes the acid-base balance in the oral cavity.