How to dance merengue dominican style
Dominican Republic Dance Merengue
LAMBADA DANCE – BRAZIL
The Lambada dance is a renowned dance form from...
Read more
BACHATA DANCE FROM DOMINICAN REPUBLIC
Bachata is a Latin American music genre that originated...
Read more
The Haka Dance of War From New Zealand
Haka dance is a Maori war dance from New...
Read more
SAMBA DE GAFERIA DANCE FROM BRAZIL
Samba De Gaferia is a dance style created using...
Read more
YINGGE DANCE – CHINA
Yingge is also referred to as "Egnor" and is...
Read more
How to Dance Merengue for Beginners: 4 Merengue videos
Merengue is a popular Cuban dance that originated in...
Read more
Most Popular Spanish Dances
Get to know the different types of traditional Spanish...
Read more
TINIKLING DANCE, NATIONAL DANCE OF PHILIPPINES
The Tinikling dance from Philippines is a very intriguing...
Read more
SAMBA DANCE FROM BRAZIL
Brazilian Samba dance is considered to be 'Afro-Brazilian' in.
..
Read more
LION DANCE – CHINA
Performed mainly during auspicious events such as wedding ceremonies,...
Read more
TANGO DANCE – ARGENTINA/URUGUAY
Included by UNESCO in the Intangible 'Cultural Heritage list'...
Read more
5 MOST FAMOUS ITALIAN FOLK DANCES
Italian folk dances are an innate part of Italy's...
Read more
Gumboot Dance From South Africa: Secret Communication Channel Of Native Miners
Gumboot dance is an African dance form performed using...
Read more
Top Dance Studios in Dallas, Texas, USA
Looking for the top dance studios in Dallas, Texas?...
Read more
KABUKI DANCE – JAPAN
Comprising elements of "theatre" as well, is dance form...
Read more
Things You Need To Know About Portuguese Traditional Dances
Culturally speaking, Portugal is known for a number of...
Read more
LAKHON CHATRI DANCE – THAILAND
Considered to be extremely "old" is a Southeast Asian.
..
Read more
PARASOL DANCE – Japan: 'The Umbrella dance'
Parasol, an asian dance form is performed on a...
Read more
Bollywood Dance of India – A Baffling Dance Fusion..
The word "Bollywood" originated when the Indian film industry...
Read more
Why is Ballet Dance so popular?
When I was a kid, I was fascinated by...
Read more
Top 10 Most Romantic Dance in the World
Looking for the most romantic dances across the globe?...
Read more
Most Popular Types of Dance for Adults in the USA
Dance classes are one of the best ways to...
Read more
Top 15 USA Dance Competitions: The Ultimate List
If you think you've got the love and passion...
Read more
Zumba Dance – Everything you need to know!
If you're looking for a source of physical exercise,...
Read more
Top USA (American) Origin Dance Forms
If you are looking for the top dance styles...
Read more
THINGS YOU NEED TO KNOW ABOUT RHUMBA DANCE
'Ballroom rumba' is now a popular American dance style.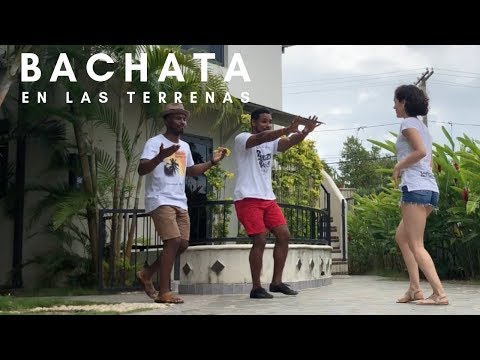 ..
Read more
All you need to know about Indian Classical Dance forms
India is a country known for its rich cultural...
Read more
Why Must Contemporary Dance Be Appreciated?
Contemporary dance is a genre of dance that involves...
Read more
Indian Classical Dance, Explaining its Role in Education
The rich Indian culture comprises of mainly two dance...
Read more
Brazilian Samba: What is it and why is popular in the culture?
"Energetic" is the ideal word used to describe a...
Read more
7 most popular forms of Salsa dance
Boys and girls, It's time to learn salsa dance...
Read more
5 POPULAR NORWEGIAN FOLK DANCE FORMS
The Scandinavian region with its vast and unique history...
Read more
MACULELE DANCE – BRAZIL
Performed in a group by forming a circle called...
Read more
NOH MAI DANCE – JAPAN
Noh Mai Dance is a folk dance from Japan...
Read more
LANYTANC DANCE – HUNGARY
Similar to "Karikazo" is a Central European dance known.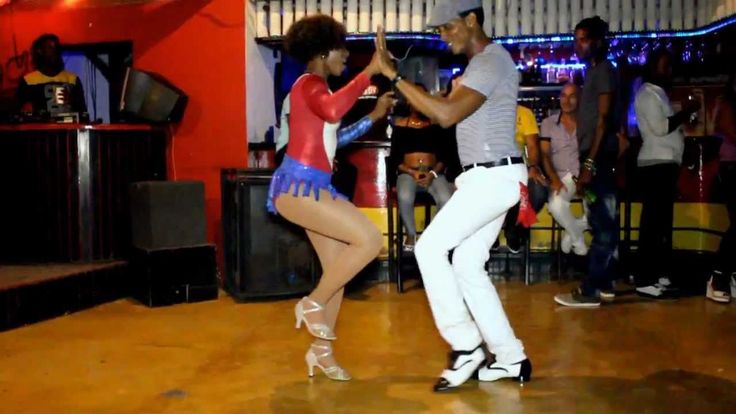 ..
Read more
SAMAIA DANCE – GEORGIA
Performed mainly by "women" is a Eurasian dance form...
Read more
KHORUMI DANCE – GEORGIA
Performed mainly by "males" is a Eurasian dance style...
Read more
KALAMATIANOS DANCE – GREECE
Kalamatianos is extremely "joyful and festive" a Southeast European...
Read more
JOROPO DANCE: National Dance of Venezuela
Joropo is a dance style created using elements belonging...
Read more
MAK YONG DANCE – MALAYSIA
Declared in 2005 by UNESCO as a "Masterpiece Of...
Read more
ITIK ITIK DANCE – PHILIPPINES: A dance inspired by 'Movements of a duck'
Itik-Itik is a Philippines folk dance form created by...
Read more
SCHUHPLATTLER DANCE – AUSTRIA AND GERMANY
Schuhplattler dance is a traditional folk dance from the...
Read more
WALTZ DANCE OR VIENNESE WALTZ FROM AUSTRIA/GERMANY
The Viennese Waltz, or more popularly, the Waltz is..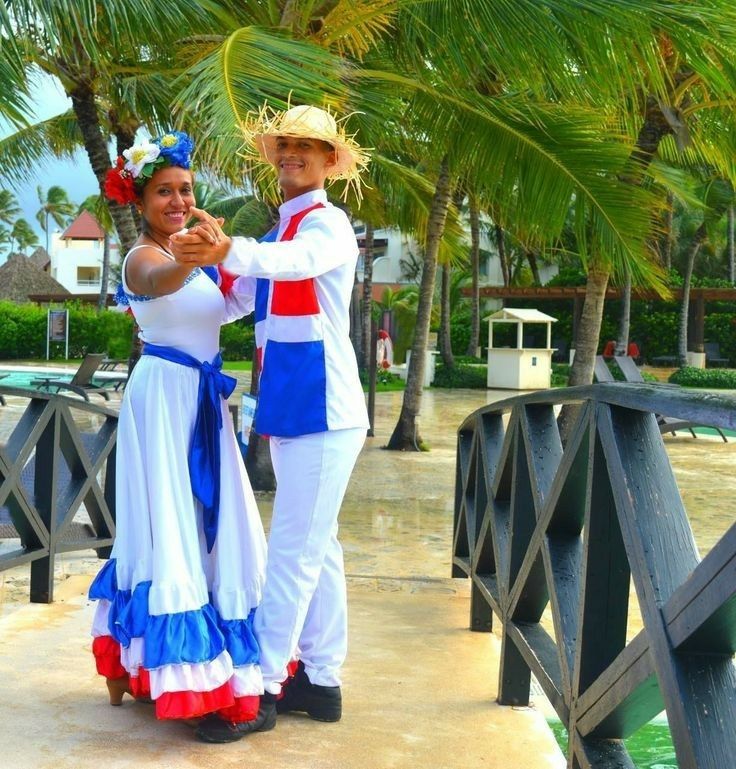 .
Read more
APACHE DANCE – FRANCE
Closely linked to the "Parisian" street culture is a...
Read more
OBEREK DANCE – POLAND
"To spin" is what an exuberant East European dance...
Read more
TALCHUM DANCE – East Asia: 'Korean Mask Dance'
Talchum is an intriguing Mask dance of East Asia...
Read more
SEUNGMU DANCE – KOREA
Seungmu dance is created and performed mainly by "Buddhist...
Read more
DRAGON DANCE- CHINA
Dragon Dance is a traditional Chinese folk dance mainly...
Read more
TROIKA DANCE FROM RUSSIA
Troika or "Trojka" means "THE TRIO". One man dancing...
Read more
5 MOST POPULAR PORTUGUESE TRADITIONAL DANCES
Portuguese folk dance, also called Ranchos Folclóricos are an...
Read more
Dominican Republic
3 minutes read
Merengue dance originated in the Dominican Republic and is a very lively dance that can be picked up quite easily by beginners. This Merengue dancing style is a '4 beats-step dance' and was created to be performed to the rhythm of the Merengue dance music.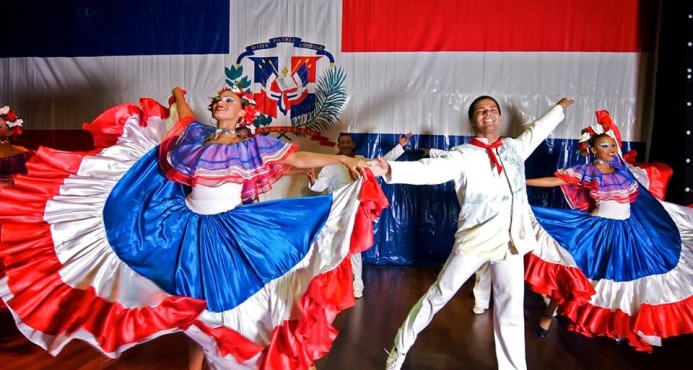 In addition, dancing Merengue involves the performers starting off using a 'closed' position (i.e couple facing each other holding both hands), who then switch to an 'open' position (partners are standing apart, facing in the same direction holding one hand or not holding hands at all).
Furthermore, this dance is said to have evolved over the years into other forms such as the Modern Merengue and Merengue Tipico.
a. What is Merengue? Merengue Dance Origin and History:
Merengue origins starts from a historical fact stating that this dance form was developed by observing labourers working in the field in Dominican Republic. Furthermore, it so happened that these labourers were bound to each other by a chain which was then strapped to their ankles. It is these strapped ankles that then compelled the workers to walk by dragging along one leg. Thus it was this "dragging of the leg" movement used by the slaves on the field that was then developed into a dance form which was called "Merengue".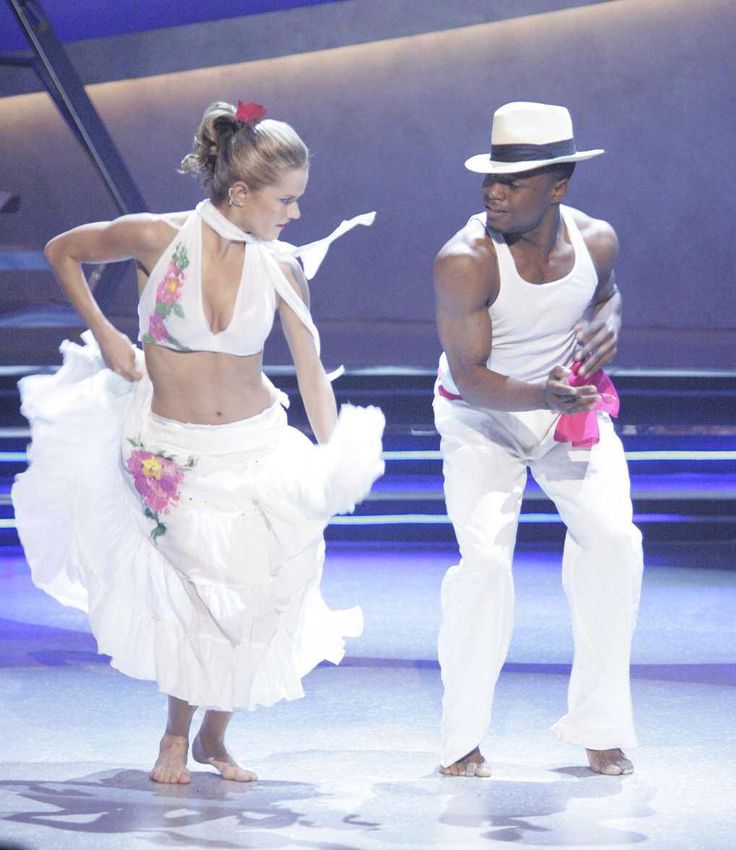 b. The costume used in the Merengue Dance:
Since this dance style essentially involves both male and female the costume worn varies accordingly as follows:
1. For women:
The attire for female merengue dancers would include shirts that reveal the midriff, short skirts made from flowing fabric or a long pant possessing a slit that originates from the thigh area, and a pair of shoes.
2. For men:
The costume for male merengue dancers includes an open-collared type of shirt, dark slacks or jeans, and a pair of shoes.
c. Merengue Dancing Music:
The musical instruments used in the music produced for the Merengue dance style include an accordion, a bass guitar, guira, Dominican Tambora, piano, guitar, saxophone, trumpet, congas, trombone, and tuba. In addition, accompanying the vibrant music is a traditional Merengue song. Apparently, the first Merengue song for this dance style was written in 1844 and the lyrics are as follows:
Thomas huyó con la bandera
Thomas huyó de Talanquera
Si hubiera sido yo, no me habría huido,
Thomas huyó con la bandera
Which when translated in English literally means
Thomas fled with the flag
Thomas fled from Talanquera
If it had been I, I wouldn't have fled,
Thomas fled with the flag
d.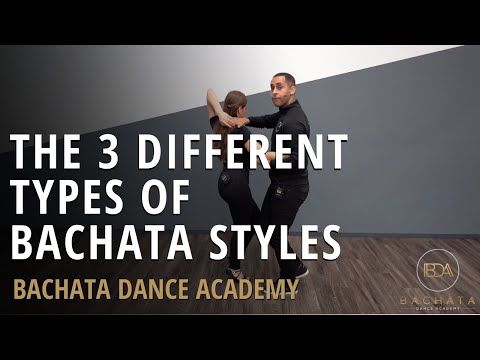 Training availability and Merengue Dance steps:
In terms of technique, this dance involves the use of a "closed position" in which the lead performer using the right-hand holds the waist of the follower.
At the same time, the leader with the use of the left-hand holds the right hand of the follower. In addition, this dance style also requires the performers to bend their knees slightly to the left and to the right which results in the hips moving towards the right and left as well.
Furthermore, the above mentioned intricate dance steps are carried out in complete harmony with the energetic beats of the music produced. If you are looking for how to Merengue dance, there are many training centres/schools available all around the globe, since this "vibrant" dance style like salsa has rapidly gained popularity over the years.
e. How to dance the Merengue (Merengue dancing Basic tutorial video for beginners explaining Merengue Dance Steps):
How Dance Merengue
Checkout 4 Merengue Dance Videos for Beginners
f.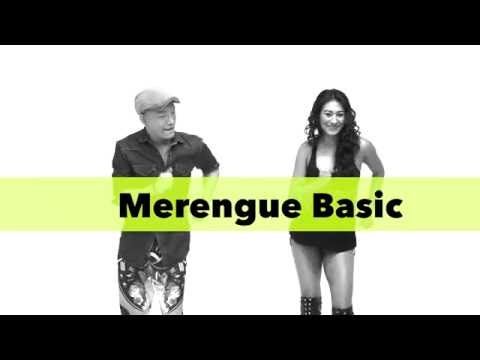 Some of the Best Merengue Dancer Videos :
Merengue Bachata Dance – Edwin & Dakota – Joan Soriano Maria ElenaBailando Merengue en Republica Dominicana – Sabor a puebloBailando Merengue Mambo Callejero
Views: 2,062
4 beats-step dance accordion bass guitar closed position congas Dominican Republic Dominican tambora dragging of the leg guira I wouldn't have fled Merengue Merengue Tipico no me habría huido saxophone Thomas fled with the flag Thomas fled with the flag Thomas fled from Talanquera If it had been I Thomas huyó con la bandera Thomas huyó con la bandera Thomas huyó de Talanquera Si hubiera sido yo trombone trumpet tuba
Related posts
Featured posts
Top
Dominican Dance: Merengue and Bachata
Music and dance—more precisely, merengue and bachata—are at the core of Dominican life every day, in every neighborhood, in every corner. They top all the other DR cultural elements including cockfighting and baseball.
It's no exaggeration to say that there is no life without twirling your body to music coming from either deafeningly loud speakers or from a live band. Sometimes it seems as if every day is a party in the DR. You'll be hard pressed to find a Dominican, male or female, who doesn't know how to dance merengue or bachata—it's simply not possible. They have their favorite artists and songs, and the older the generation, the longer that list seems.
Beyond the party aspect, merengue and bachata have a deeper significance culturally. Lyrics reflect social aspects of life and can talk about love, sex, politics, humor, and everyday struggles. Romance tops it all, though, as Dominicans are as poetic as it gets.
Dancers in Santo Domingo. Photo © Lebawit Lily Girma.
Merengue
Merengue is the national music and dance of the Dominican Republic and has become a word and worldwide genre that is synonymous with the country itself. Merengue is the essence of being Dominican: its instruments reflect the mixed heritage of the country: an accordion (European), a two-sided drum (African) placed on one's lap, and a güira (Taíno), a sort of metal cylinder with holes, with a brush that is run up and down across its surface.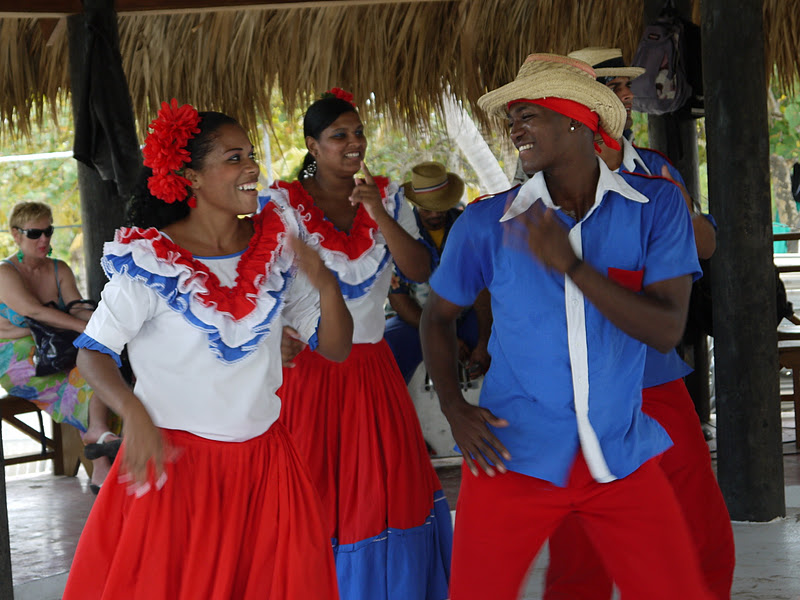 The accordion was brought over by the Spanish, but it was later retuned to play merengue notes.
Some say the word originated during the colonial period, from African dances. Merengue's 2/4 beat is danced as a couple and has an intoxicating rhythm that can range from moderately fast to really fast. That's because there are various types of this genre. The folkloric, traditional kind is known as Perico ripiao or merengue típico. It is believed to have originated in the Cibao region (while others say it might have come from Cuban influences) at the end of the 19th century, and can be considered the "country music" of the DR.
One well-known, award-winning perico ripao performer is Facundo Peña, from the village of Guananico in the Puerto Plata province, birthplace of generations of merengue típico performers and instrument makers, still going today. If you're lucky to be in this area in late November, contact the UMPC (tel. 809/696-6932, local tourism network for Puerto Plata)—for information on the annual merengue típico festival.
Ironically, merengue was rejected by the upper classes at first, considered as music of the masses with vulgar movements (the same was later considered of bachata). But Trujillo arrived and changed all of that, putting merengue on center stage any many of his events and parties.
How do you dance the merengue? The man leads—holding the woman's waist with the right hand—and the couple dances by swaying their hips sensually left and right, but without swinging the torso. They turn, step side to side occasionally, but never release hold of both hands—only one at times. If you're a woman, your job is simply to follow the cues and keep swaying your hips while maintaining the steps and your posture. If anything, it's a great workout. It's relatively easy as well. You can take lessons in various parts of the country if you'd like to practice before you brave the dance floor.
Juan Luis Guerra, today one of the greatest Grammy-winning and world-renowned Latin artists, is perhaps the biggest merengue figure of the 1980s and 1990s.
He took the genre and mixed it with the modern sounds of pop and jazz. One of his classic songs is Ojalá que llueva cafe (I wish it would rain coffee). Other typical merengue songs include La dueña del swing by Los Hermanos Rosario, Dominicano Soy by Fernando Villalona, and Vamo' hablar inglés by Fefita La Grande.
While the younger generation is leaning toward a more modern merengue with guitars and saxophones or toward the "dancehall" version of Dominican music—known as dembow—merengue típico continues to be appreciated and to vibrate in the Cibao region's cities and villages along the rancho típicos, as well as in the capital of Santo Domingo.
Bachata
Bachata grows more popular every year and was recently declared the national patrimony of the DR.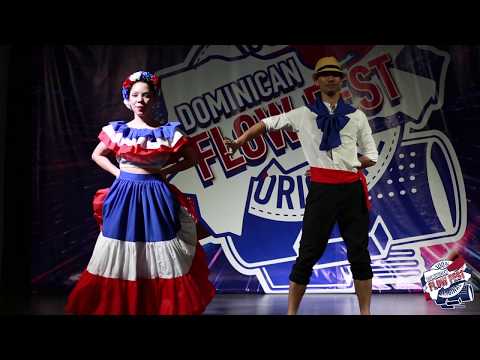 Bachata is a more sensual, slow genre that was made popular among the working class for the longest time before it received fuller recognition. Bachata was influenced by the Cuban bolero, but originated in the DR and is unique to this country. It was looked down on by the upper class for a long time, considered the music of bars and brothels, with lyrics about romance, sex, and poverty. Plenty of double entendre (doble sentido) and sexual connotations are hallmarks of bachata, which took shape in the 1980s, and for this reason is culturally entrenched. It's the music of love and heartbreak.
Instruments used in bachata, a three-step dance with a fourth tap step, are numerous: guitars (lead, electric bass, rhythm), bongos or drums, and the güira. The dance takes two partners, with the man leading as always. They stay close together when they move their hips, as if forming a square or box with their feet, then engage in a push and pull with the hands, depending on one's style.
Artists credited for taking bachata to the international stage are Juan Luis Guerra, with his album Bachata Rosa, and more recently, Romeo is blazing his way through the charts. Among other famous bachata artists are Aventura, Raulín Rodríguez, Frank Reyes, Anthony Santos, and Luis Vargas.
A dancer performing at a championship in the Caribbean. Photo © Anton Gvozdikov/123rf.
Other genres you'll hear in the DR include salsa, son (especially in Santo Domingo), dembow, the popular reggaeton, and even Dominican jazz—often at the Dominican Republic Jazz Festival on the North Coast. A great way to experience all the various folkloric dances of the DR, in a historical timeline and one sitting, is to watch the two-hour performance by the Ballet Folklórico del Ministerio de Turismo. The group performs a free dance show, complete with live instruments, twice a week in the Colonial Zone (Fri. and Sat. starting at 7pm), by Plaza de España, and it goes over all of the dances and music of the DR—including African—in colorful costumes.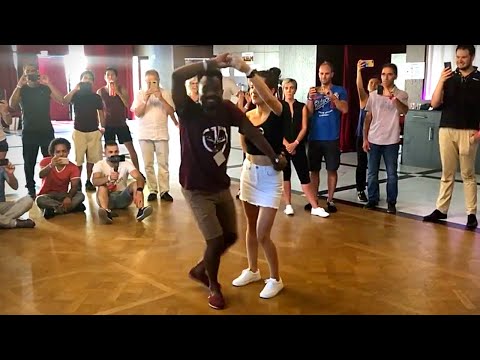 You'll even get to dance with the group members at the end.
For an album with a mix of merengue, bachata, and other Dominican genres, a good pick is Latin Hits 2015 Club Edition. For merengue típico, look up El Mero Merengue—Lo mejor del perico ripao (1995).
---
Related Travel Guide
Merengue - music, dance and lifestyle in the Dominican Republic
Merengue dance in the Dominican Republic

Happy people live in the Dominican Republic who love to express themselves through music and dance. Merengue music is an integral part of Dominican culture and today I will tell you interesting facts about this style.
Instruments

Traditional merengue music is a mixture of guira, tambora and guitar.
Guiro is a metal cylinder (only among the Dominicans, the guiro is made of metal, while in other Caribbean countries mainly wooden guiro is used) with a ribbed outer surface.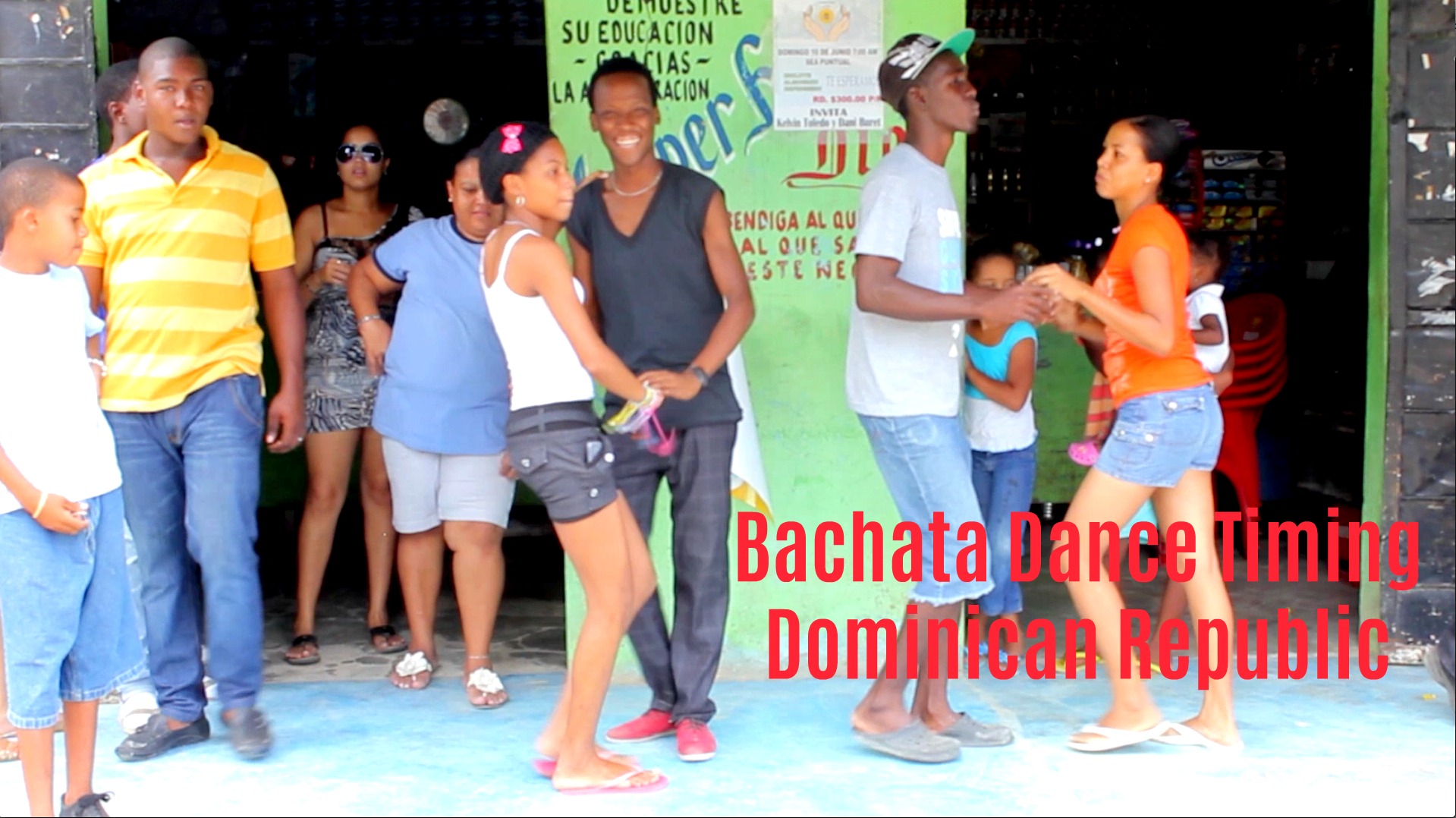 To play it, you just need to drive a special stick along the ribs up and down. nine0005
Tambor, a double ended drum that can be played with a wooden stick or hand. This instrument is largely responsible for the rhythmic style of the merengue.
Today you can also hear merengue music, which is created using piano, electric guitar and saxophone.

History of merengue

It is easy to see the African roots of merengue music, which was brought to the Dominican Republic by African slaves back in the 1500s. Initially, these humble roots of merengue prevented the music from spreading widely in high society. But, ironically, the Dominican Republic's worst dictator (Rafael Lenidas Trujillo) was the man who helped merengue achieve its current popularity. Since Trujillo was from a humble family who lived in a small town, he loved merengue and used it in his campaign for the presidency. During his reign, merengue music spread widely throughout the country.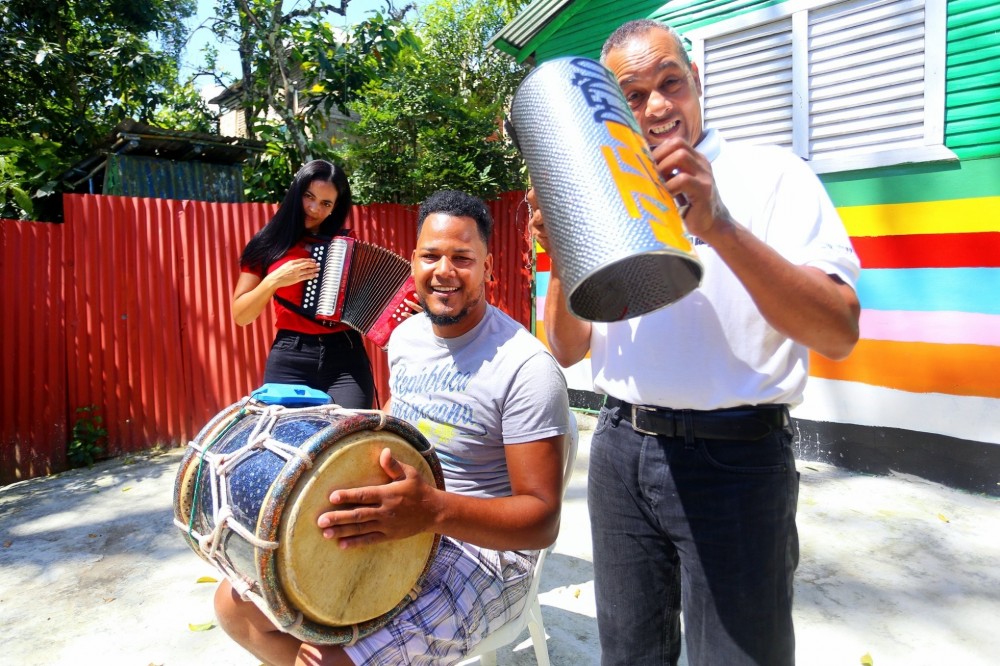 nine0005
More typical versions of the merengue dance can be seen at festivals and other cultural events throughout the year. Smiling Dominican women with large, brightly colored skirts move their hips to the beat of the music, while men lead the women in choreographed turns.
Legend has it that the merengue began as a faster and more energetic dance. One night, a Dominican soldier was invited to a party, but because his leg was injured, he moved slower and dragged his leg across the floor. The good-natured guests didn't want the soldier to feel uncomfortable, so they imitated his lame style. So they created one of the most famous merengue dance moves. nine0004
Merengue Songs

Although there are a few merengue songs with poetic and well thought out lyrics, there are also many hits written about funny situations in everyday life. It doesn't matter if they are romantic or comedic, all merengue songs must be sung by the choir.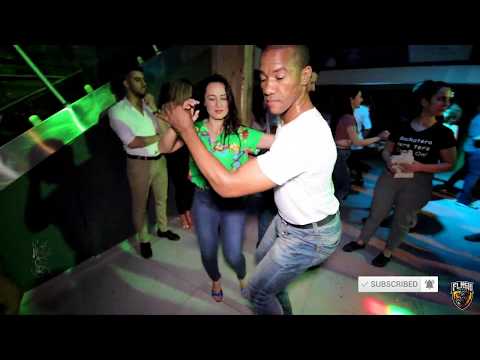 As a rule, the song is performed by the lead singer and the choir or backup singers repeating his words.
Current trends

This enchanting music and funny dance has spread all over the world. True, in the Dominican Republic itself, young people prefer modern regeton rhythms or more sesual bachata. nine0005
How to learn to dance merengue video

If you have never danced Latin dances, merengue is the easiest way to start. The movements are simple and understandable even for a dance beginner. By the way, in almost all hotels in the Dominican Republic, animators will be happy to teach you how to dance merengue or bachata.
Still have questions? Do you want to get advice on holidays or find out about the best excursions in the Dominican Republic? Write to us! Be sure to answer everyone!

THANKS!
If you liked our article, then tell us about it in the social. networks
We recommend that you also read our other articles :)
How the eagle and the Dominicanist were removed (the Dominican Republic - the Izulya and Anton Ptushkin), 2018, 2018 year
How to travel to the Dominican Republic on your own
Weather in the Dominican Republic in November, water temperature and the benefits of rest
Iberostar Grand Hotel Bavaro Bavaro 5⭐️, Dominican Republic
Ifa Villas Bavaro Resort & Spa 4⭐️, Dominican Republic
Tropical Princess Beach Resort & Spa 4⭐️ in Dominican Republic
Luxury Bahia Principe Ambar Blue 5 Dominican Republic
Which hotel to choose in the Dominican Republic
Merengue - music, dance and lifestyle in the Dominican Republic
Prices in the Dominican Republic: the cost of tours, excursions, souvenirs
Dominican Republic or Mexico: which is better? nine0005
Juan Dolio, Dominican Republic: everything about the resort Juan Dolio
Holidays in the Dominican Republic
To smoke or not to smoke? About Dominican cigars, Italian mafia, Churchill and Freud's phallic symbol.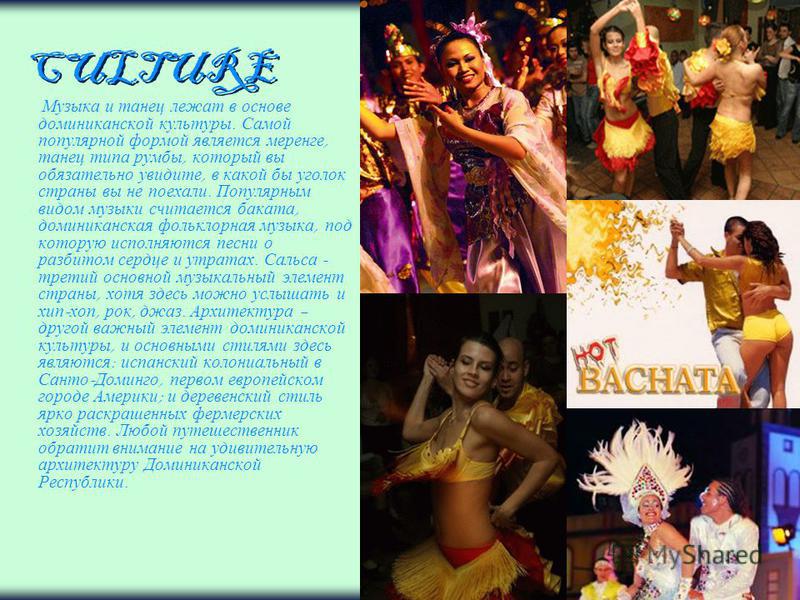 Marinarium in Dominican Republic
Tours from Dominican Republic in Haiti, Yamaika and Puerto Rico
Manati Park (Dominican Republic)
Through Dominicani
Mount Redonda in the Dominican Republic
Merengue dance in the Dominican Republic: how to dance, features
Home » What to see
What to see
Author Antonina Reading 2 min Views 650 Updated
nine0003 Passionate and incendiary rhythms of Latin America are known all over the world. One of the popular dances, which is adored by the inhabitants of the mainland, originated in the Dominican Republic. But no one knows exactly where the merengue dance originated from.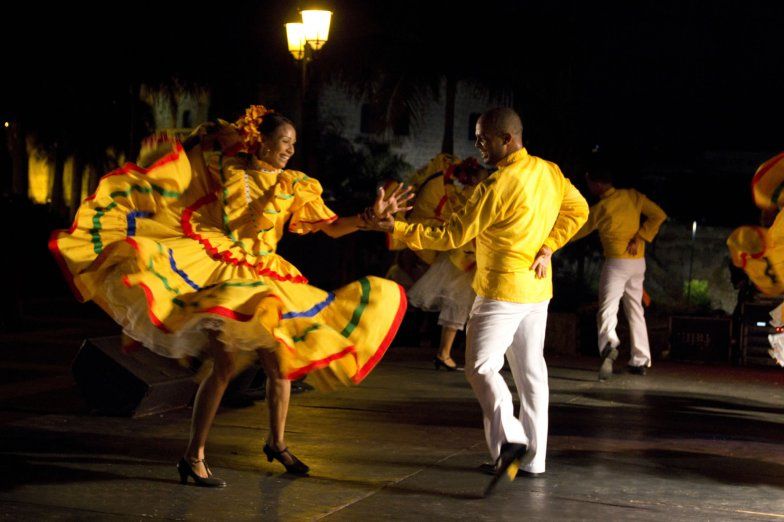 Here are just a few suggestions:
the Dominican composer Juan Bautista Alfonseque composed the melody for the dance in the middle of the 19th century. Music fell in love with the inhabitants of the country and in accordance with it a dance arose;
a similar tune was played when the Dominican troops defeated Haiti in a fair fight. The soldiers, hearing the triumphal music, immediately began to dance a simple dance; nine0141
in the Cuban upa habanera dance there is a movement called "merengue". Over time, the Dominicans mastered the movement and, based on it, came up with their own dance;
the dance was invented by the slaves. They were bound with chains so that they were forced to walk with their legs outstretched. The same movement exists in the national dance;
one of the heroes of the Dominican revolutions was wounded in the leg during a demonstration. However, the locals revered the hero. When they saw his lameness, they also began to imitate the idol. nine0141
Like many Latin American pair dances, the merengue turned out to be passionate and erotic. However, this dance differs from other Latin dances in a lighter presentation. All movements are based on flirting and improvisation. It is not so important for partners to make movements technically correct and synchronously. It is much more important to convey your feelings to the audience. Sometimes it even requires solo elements.
However, the basic movements and rules of the dance can be distinguished. The first and most important movement is a walking step to the beat of the music. There can be several such steps, at the request of the partners. For beginner dancers, only the continuation of this walking step causes difficulties: after it, you need to smoothly move in the opposite direction, to the right. nine0005
The step is complemented by a large number of figures: the body, hips and shoulders of each partner constantly rotate. The position of the partners relative to each other is similar to a waltz: from it the dancers make turns clockwise or counterclockwise and "paso de la empalizada".