How to do a lap dance for your boyfriend
8 Moves To Give Your Man A Perfect Lap Dance
This discreet newsletter will teach you how to give him freaky oral sex & make him scream your name in bed. Click here to get it.
You might associate lap dances with strip clubs and late nights, but that doesn't have to be the case. Men like a little spice, even in long-term relationships, and giving a good lap dance to the guy you love can be an excellent way to show him how you feel and bring a little sparkle to his eye.
Of course, you can't very well deliver if you don't know how to give a lap dance, which is why we're going to talk about the ins and outs of actually giving him a lap dance in this article. Below, we'll cover the basics, including how to bring up the subject with your guy, how to practice and what to wear, among other details.
Do you currently struggle to orgasm during sex or masturbation? If you do, then you may want to learn about the Easy Orgasm Solution.
It will teach you how to have multiple vaginal and full body orgasms during sex and masturbation. It works even if you currently struggle to orgasm during sex or when masturbating. You can find out more here.
Keep in mind that the finished effect will either be sexy or bumbling, depending on how much time you devote to getting it right beforehand. If you want to give a good lap dance, don't rush the process. Instead, follow these steps and you'll do great.
1. What to Wear
When giving him a lap dance, one of the most effective moves is to remove clothing as you go along. This not only ups the ante little by little, but gives you an opportunity to do something a bit different every once in a while, removing various bits of clothing in lieu of dance moves … or better yet, turning the removal of clothing into dance moves.
Wear layers so you can strip down. Of course, you can't be dressed like you're heading out into the Alaskan wilderness when you start, but there are ways to layer up without looking bulky or silly.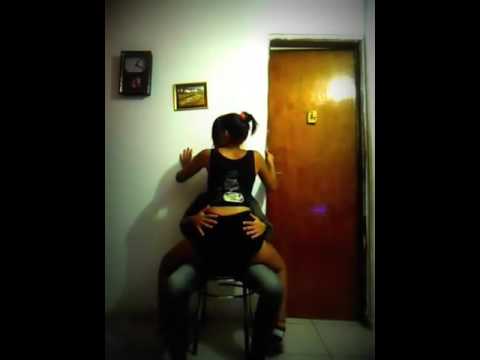 For instance, you can wear a bra, a camisole and a sheer blouse on top, perhaps embellished with a feather boa. On bottom, you might consider wearing thong underwear, tiny skintight shorts and a skirt over them. That gives you several pieces to play with, which can really help heighten the effect of the dance overall.
Incorporate the type of clothing that your man finds sexy. More on that here. Get more hints in our article on strip teases.
2. Practicing Your Skills Beforehand
If you don't know how to give a lap dance, this party won't go very far, now will it? So the first thing you have to do is learn how. This is easily achieved just by watching YouTube, but if you need some additional inspiration from an expert, Carmen Electra has some great videos. Important moves to master are circling the chair, climbing onto his lap, and dipping down and back up. Of course, there are many others, but these will make a great foundational repertoire.
Related: If you want to give your man back-arching, toe-curling, screaming orgasms that will keep him sexually addicted to you, then you'll find them in my private and discreet newsletter.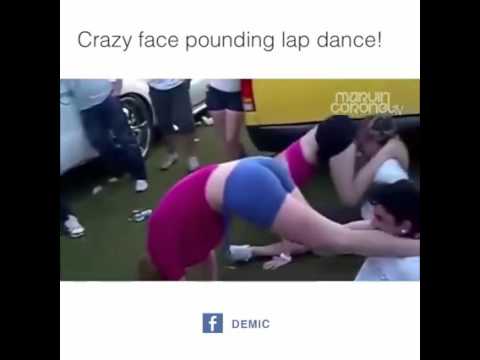 You'll also learn the 5 dangerous & "dumb" sex mistakes that turn him off and how to avoid them. Get it here.
Remember to play up your assets. If you're small-chested but have a really nice behind, make sure that faces him for at least part of the dance, and run your hands over it lightly. If your breasts are your best feature, make sure they're front and center.
However, you shouldn't worry too much about your body. If you need a confidence boost, then check out tips to love your body.
3. How to Suggest Giving Him a Lap Dance
One of the key ingredients in a good lap dance is a lack of awkwardness. If things feel bizarre or weird between the two of you, it won't be very much fun for anyone, now will it? That means that the way in which you bring up the subject has to be casual, calm and naughty. A little shyness is fine, but if you lack confidence, so will he. When suggesting the dance, put on a playful or rowdy face. Be coy, inviting him "into your chambers," or to "step into your office.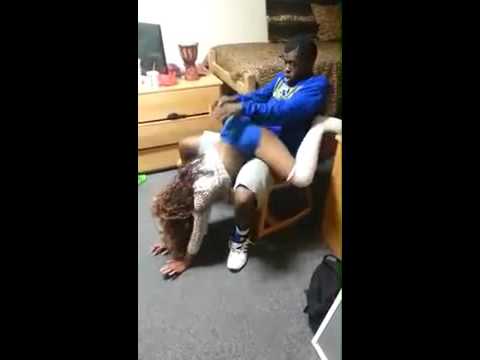 " Maybe turn it into a role play scene. Make it fun, and be confident.
4. Spice Things Up
Unlike girls who give lap dances in strip clubs, you're actually at liberty to touch and take things further (lap dances work well for sex!). Lucky for both of you, right? Instead of keeping the requisite distance between the two of you, sprinkle a few extra moves into your lap dance, stroking your hand down his chest or up his legs, kissing him on the lips or the neck, and making full contact once in a while.
Check out this post about foreplay for more ideas. Of particular notice is dry humping, which is essentially what a lap dance is! Of course, you're free to do even more than that if you want (wink, wink), but pulling away once in a while can heighten the anticipation.
Keep in mind, though, that the no touching rule can actually make things even more exciting in some cases. If you want to go this route, just tell him at the start of the dance (in your sultriest voice, of course) that he better keep his hands off you or you'll call your manager.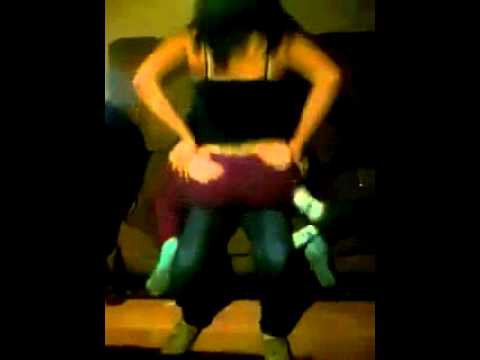 Then, whenever he makes a grab for you, simply take his hands and pin them over his head or behind his back, or make him sit on them. If you're feeling especially frisky and want to break a few rules, slap some handcuffs on him to include elements of light bondage.
5. Making It Complicated or Simple
This really depends on you and your man. If you have a dance background or gymnastic moves, complicated might just suit you. If you're like most of us, however, simple is probably more your jam. In that case, go with it. Slow and sexy is perfect for lap dancing.
6. Which Music to Play
Marvin Gaye comes to mind as the typical lap dance music, and while "Let's Get It On" certainly sends a pretty clear message, there are plenty of other choices out there as well. Think some Usher, which has a faster beat but still contains plenty of innuendo. If you want to move a little bit more slowly, there's a whole world of R & B for you to explore. And you can always let your own tastes as a couple dictate what you like: anything with a decently slow, slinky beat will do the trick.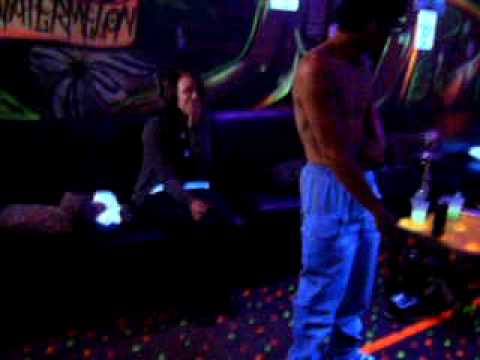 This post has more more ideas for sexy music, and these songs are great for lap dances specifically!
Remember to practice your lap dance with the music you choose. If all you do is practice along with videos, your timing might be off when you play the music you've compiled. Speaking of compilations, make sure the songs you pick transition smoothly from one to the next, without weird interruptions that could throw off your mojo.
7. Design a Good Build Up
One of the most important components of giving him a lap dance is a good buildup. You can't just dive straight into a bunch of grinding and hope it will be sexy. Similarly, feather light touches and a little bit of wiggling does not an entire lap dance make. Instead, you have to escalate the action all the way throughout.
The best way to ensure you're building during the whole dance is to design a routine beforehand. Mix and match your moves so that you're always going a bit further as each minute ticks into the next.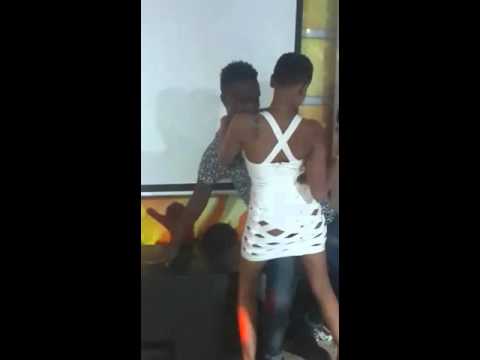 Of course, it's okay to occasionally back off or slow it down, but the overall feeling should be of rising action. Think of a book or a movie: in general, each "scene" should be a little more intense than the last. A little sexier, a little closer, a littler more risqué.
8. Calm Your Nerves Beforehand
Sure, a little bit of nervousness is cute, but if your bashfulness makes you unable to, you know, perform, then what's the point? If you find yourself too shy to truly make it happen without some help, have a drink or two beforehand. In fact, a night when both of you are having a few glasses of wine (such as a holiday or anniversary, when you're likely to be celebrating already) can be perfect, because your man will lose his initial inhibitions as well.
See? Giving a lap dance isn't as hard as you think it is, provided you take the time to practice and set everything up beforehand. Not only is it totally doable, giving him a lap dance can make your relationship a lot more fun and bring you closer to one another.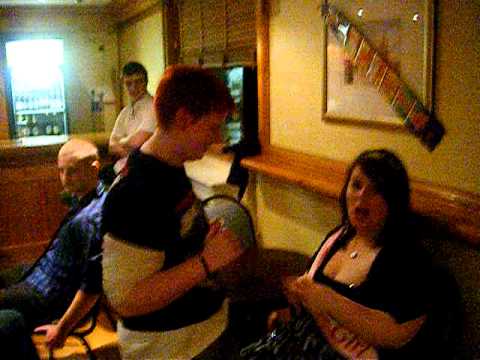 Consider saving this surprise for a special occasion, like his birthday, a holiday or your anniversary. It will have a lot more impact if he doesn't know about it beforehand, so don't tell him you're practicing or even hint at the surprise. Instead, whip it out at a totally unexpected moment and watch his eyes shine!
Orgasm Every Time. Easily. Here's How...
I want to tell you about my friend Karen.
Karen came to me one day. She was hysterical.
She told me that her marriage was falling apart because she and her husband didn't have satisfying sex.
Every time they were intimate, Karen was faking her orgasms. It turns out she couldn't orgasm during sex.
In fact...
She never had an orgasm in her entire life. Not one!
This left her feeling embarrassed and ashamed. And...
She completely hid this from her husband. Thankfully...
It turns out that there is a way for any woman to orgasm. Easily. And have multiple vaginal and full body orgasms during sex and masturbation.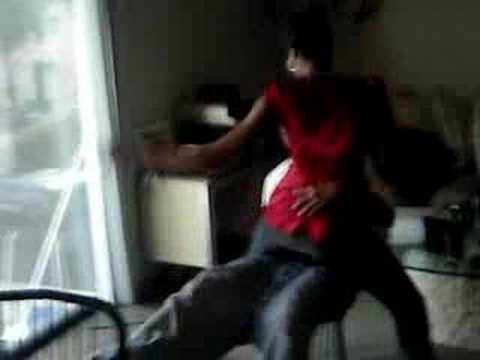 I shared the process with Karen.
After she followed the simple process, she could barely come to terms with how...
Quickly and dramatically her sex life changed.
We met up a few months later and...
She would not stop talking about it,
"I thought I was one of those women who couldn't orgasm. I used to think I was 'broken' and 'unfixable.' This saved my sex life, and that saved my marriage."
Even if you currently struggle to orgasm during sex or when masturbating, this process will also work for you.
And best of all, you don't need to do anything weird or uncomfortable to start having the best orgasms and sex of your life.
How To Give A Lap Dance That Will Drive Your Man Crazy | Pleasure Mechanics
If you've ever fantasized about mesmerizing your man with a slow striptease before sex, rest assured you're not alone.
Wanting to tap into your inner diva and mastering the art of seduction to sexy music is totally natural (not to mention incredibly sexy).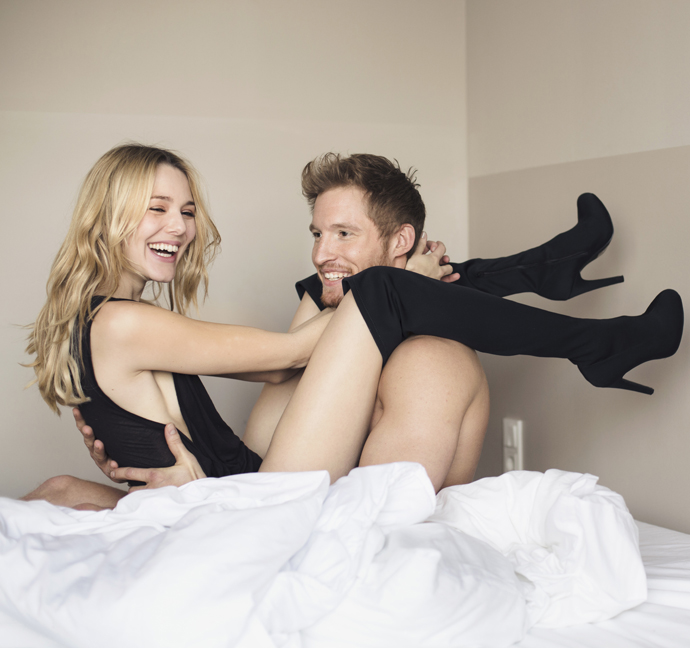 Foreplay is not only just a fun part of initiating sex, but it can actually be an incredible time to bond you to your partner — and what better way than by turning your man on by learning how to give a lap dance with the sexiest movements your hips can offer?
Men enjoy lap dances — but there's more to it than just watching as you gyrate and dance. It can also be an incredibly freeing moment for you as well, and make you feel sexy and confident before you even touch each other.
But lap dances can also seem a bit intimidating, and that's okay!
Those of us who aren't skilled in dancing or have never given a lap dance before might not know where to start. But once you've got a good place to begin, you can have an incredible amount of fun learning how to lap dance and showing off your best moves.
RELATED: 5 Tried-And-True Foreplay Tips To Tease And Tempt Him
If you want to get your man hot and bothered as a special occasion or even as a new form of foreplay before things really take off in the bedroom, then lap dances can be an intimately fun way to initiate sex.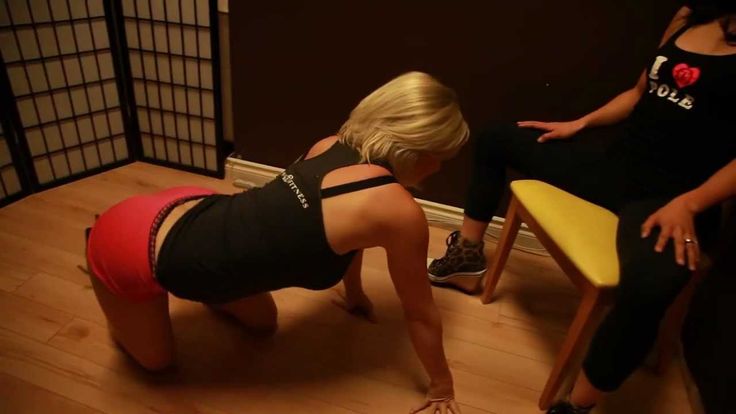 We know a thing or two about how couples can improve their sex lives and become better lovers, and sharing something as passionate as a lap dance can certainly make for an interesting evening together.
Lap dances should last as long as you want them to, depending on your level of comfort, your playlist, and the overall mood. While the cost of a lap dance typically varies at certain venues, it's totally cool to give your boyfriend a lap dance. (And if you want to charge him, that's up to you.)
One of the most common questions you might have before you start is: "How can I give my man the best lap dance of his life without seeming like an amateur?" And if you'd like to know the answer to that, keep reading!
How to Give a Lap Dance Like a Total Pro
1. Treat the lap dance like it's a (sexy) special occasion.
Lap dancing isn't an everyday activity, but a seductive gift you can offer your man for special occasions.
These days, people automatically assume that erotic dance is only for strip clubs and music videos, but it's so much more than that.
Imagine your lover being completely spellbound by your every move, quivering with desire, ready to follow your every command. Learn to lap dance, and you'll gain tremendous erotic power and confidence.
2. Practice your lap dance moves.
Long before you give your man a lap dance, start dancing for your own pleasure. Find a few songs that you think are sexy and seductive and then practice dancing to them, enjoying the way the moves feel in your body.
Ditch the mirror and don't worry about what looks sexy. Focus on what feels sexy to you.
One of our golden rules is "get out of your head, get into your hips!" Women spend too much energy worrying about how they look, what their lover is thinking and if they are performing adequately enough.
Take all of that energy and focus on how you feel. Bring the focus of your attention down into your body and notice the sensations of pleasurable movement.
Start with your hips. Place your hands on your hips and sway your hips left and right.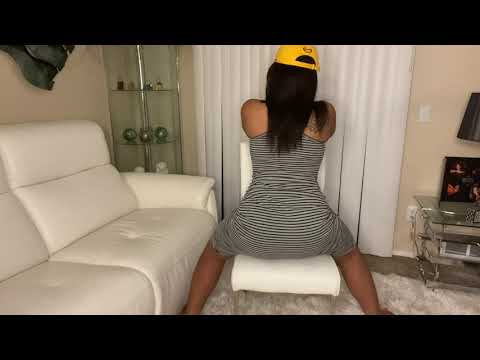 Notice how your whole body curves in response. Then thrust your hips forward and notice how your spine arches. All of these bends and curves are crazy sexy.
Have a little extra flesh? Use it to your advantage and accentuate your curves as you bend and sway with the music.
Firmly put your hands on the arms of the chair. Sway your hips from side to side.
Next, find a song that you love dancing to. You can choose a fast, booty-thumping song that makes you feel feisty and alive. Or you may prefer a sensual dance to a slow love song.
Find the songs that make you feel most alive, most erotically charged and most ready to seduce your lover. Then dance to the song over and over again until you are at ease, moving your hips and swaying to the rhythm.
You don't have to choreograph a whole routine, just find a few good moves that feel sexy to you. The more confidence you have, the more desire you will build in your audience of one!
RELATED: 9 Exotic Dancers Offer Sexy Tips For The Perfect Strip Tease
3.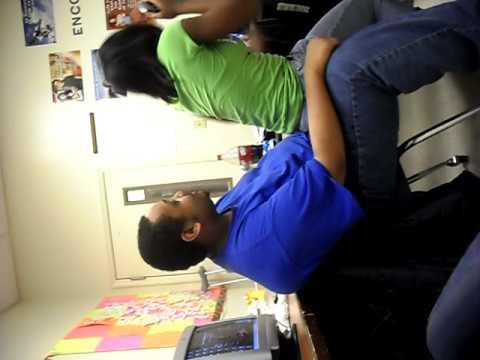 Get your space ready.
When you are ready to give your man a lap dance, take a few moments to prepare the space.
Clear the floor around your most comfortable chair. Imagine your man sitting in the chair, beaming at you with love and appreciation. Make sure you can walk all the way around the chair so you can dance in a 360-degree circle of seduction!
Dim the lights if you can or flood the room with candlelight. You may even want to buy colored light bulbs to create a new atmosphere. It doesn't take much to create the thrill of novelty!
Create an atmosphere that makes you feel sexy, seductive and in the mood to dance. As you prepare the space, start taking long deep breaths and get yourself in the zone.
4. Make sure your body and mind are in the zone.
What you wear for your lap-dancing performance is totally up to you.
You can go all out and dress up in your finest dress and high heels, go out on a date and give your lover a lap dance as dessert.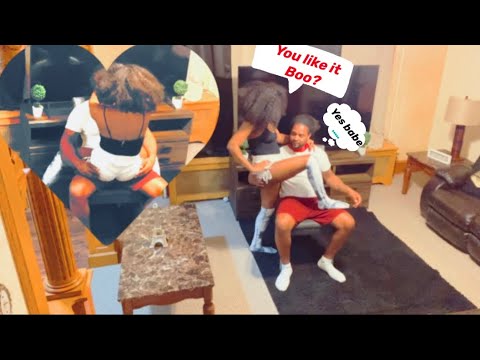 Or you can hide gorgeous lingerie under casual clothes and surprise him on Sunday morning.
Make it your own. After all, a lap dance is an authentic expression of your sexuality!
You'll be getting very close and intimate with your lover, so take the time to take a long shower or bath and anoint yourself with a scent you love.
You'll feel more confident and relaxed if you take a few moments to tend to your body before you present yourself to your lover.
Set aside all worries about mundane life. Ditch your to-do lists. Mindfully step into the role of seductress.
Your only job for the next stretch of time is to feel so good in your body that you cast a spell, seducing your lover into your pleasure zone.
As much as you are giving a gift to your lover, you are also giving yourself the gift of a time to feel sexy, fully alive and sensually awake.
5. Build up the anticipation — it will drive him wild!
Don't tell your man what he has in store for him, but hint that you have something special to offer him.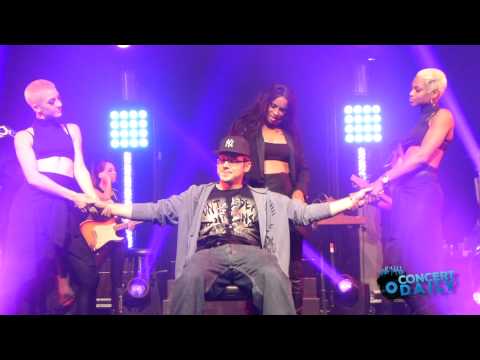 Let him wonder what's coming next.
Start your lap dance in whatever style you prefer. You can put the music on and strut your stuff.
Or just turn away, look over your shoulder as the song begins, wink at him and start to move. Whatever you do, commit fully.
Trust us, he is not going to evaluate your dance moves. He'll get excited at the opportunity to take in all of your beauty and will love the confidence in your body.
Don't worry about getting every move right and just let yourself have fun with it. Your own pleasure is the secret sauce that will make your lap dance the most memorable of his life.
So own your power, move for your own pleasure, and know that you are giving him the profound gift of watching your gorgeous body dance!
6. Ladies, strip tease it out.
Start far away from him, and time your approach with the song so the last few moves are right on his lap.
As you gain confidence, you can even create a playlist for a multi-song seduction, starting slow and working up to serious grinding on his lap.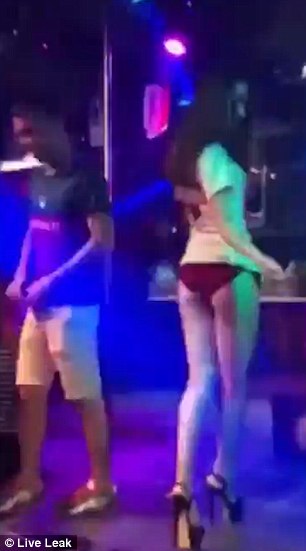 But to start, pick one sexy song and know that you have three to five minutes to give it your all.
From far away, make eye contact with him and slowly start moving into your dance. Then peel away one item of clothing at a time — or leave it all on! You can even combine striptease and lap dancing, and he will love it, no matter how nervous you are.
If it makes you feel more confident, leave all your clothes on and leave the undressing for later. Or strip down just to your lingerie. This is your expression, so do what makes you feel best.
As you move, slowly approach him and then back away. Then move around behind him, lightly stroking his hair and shoulders. Let him feel your breasts and hair graze the nape of his neck.
Then circle back around. Your goal is to tease him as much as possible, making him ache to touch you.
RELATED: I Learned How To Striptease For My Wife To Save My Marriage
7. Keep it simple.
You don't have to go crazy with your lap dance!
Once you have built up anticipation, start dancing closer to him.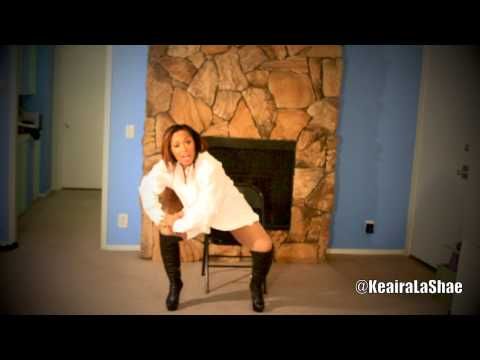 When you feel ready, let the climax of the lap dance begin.
Turn so you are facing away from him and slowly let your hips sink closer and closer to his lap. Whether he gets fully erect or not, remember that an erection is not a full measure of his arousal. So don't worry about how hard he is.
Here are four simple moves for once you are dancing in his lap:
1. Start by swaying your hips left and right.
This simple move is surprisingly powerful. Add a little dip by bending your knees as you sway.
Related Stories From YourTango:
7 Secrets To Keep Your Marriage Steamin' Hot For A Very Long Time
10 Sexts To Send To Your Man That Will Make Him Orgasm Instantly
32 Best Lap Dance Songs To Strip To At Home
2. Lower your hips so they are just barely above his pants and then move your body in circles in time with the music.
3. Try a pelvic tilt by thrusting your hips forward and back.
Give your hips an extra push as you move back to make your booty bounce in a delicious way!
4.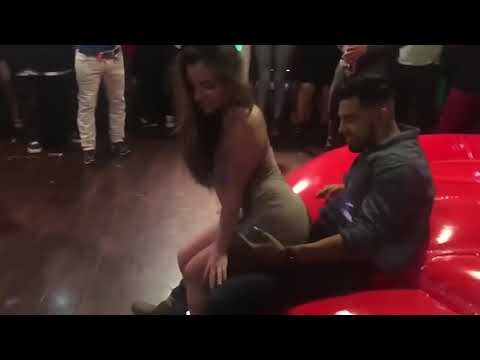 The fourth move you can try is a simple bounce squat.
Position yourself squarely above his lap and then squat quickly up and down, bouncing on his lap without ever making full contact. This move is a huge tease and turn-on. Play with speed; start with slow squats and then bring up the tempo until you are bouncing in the air, just above him.
Glance over your shoulder once in a while and make eye contact. He'll want to both look in your eyes and at your beautiful body — the desire to do both will be a delightful form of erotic tease!
8. Remember to finish the lap dance strong.
When you are ready to finish off as the song comes to an end, turn around so you are facing him, straddling one or both of his legs. Then do the same four moves: sway, thrust, circle and bounce.
Facing your lover means that your breasts (covered or not, they will still be a treat) will be at about face level. Use this to your advantage, and as you move your hips around his lap pay attention to all the delicious ways you can tease him.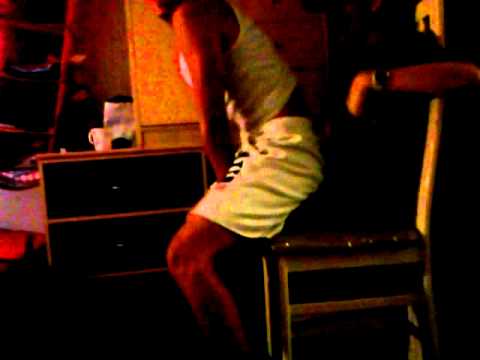 When the song comes to an end, you have two choices. You can settle right into his lap and then let the charge take you into making out (and whatever other intimate activities you have on your mind!).
Or, you can get up and strut right out of the room, leaving him out of breath and dazzled by your presence. Remember, you are in charge!
9. Give your sexy self a pat on the back.
Choosing to give your lover a lap dance is a very powerful step toward more sexual confidence, in and out of the bedroom.
When you can accept the fact that you are gorgeous and a worthy object of his attention, you start to forget to care about the little imperfections and instead focus on the incredible pleasure your body can feel.
Lap dancing is a gift for both of you. Your lover gets the joy and arousal of watching you dance, and you get all of the pleasure of feeling like a powerful seductress.
Remember, start the journey by setting aside time to dance in private and bring your awareness to how much pleasure you can feel just by moving to one of your favorite songs.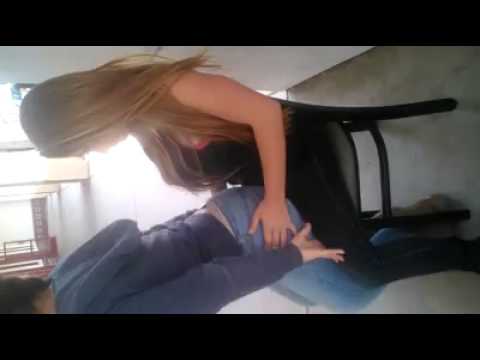 Once you feel great and are ready to seduce your lover with a lap dance, follow the steps in this guide and you'll create a potent pleasure spell that is sure to transport you both.
RELATED: 14 Dirty Talk Phrases That Turn Men On
More for You:
The Pleasure Mechanics are a team of sex educators and touch experts dedicated to providing people around the world with the tools and strategies they need to experience maximum sexual pleasure. Their books and videos offer time-tested strategies based on human anatomy, psychology and an understanding of the social nature of human sexuality.
Sign up for YourTango's free newsletter!
How to dance a lap dance for your husband at home
When passion attacks you and your beloved, then, of course, you rip off each other's clothes and indulge in love right on a dog rug or some other unsightly place. But how common it all is, just to the point of nausea. Why not diversify the noble impulses of passion? Why not lap dance for your husband? And you won't have to buy any poles.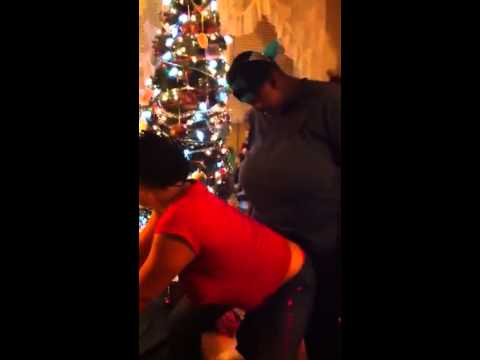 You can get by with simple improvised cheap means. But first…
Overcome shame
Without internal liberation, a lap dance will turn into a miserable awkward clowning. Of course, alcohol can help here, but if you are cold to it, then you will have to engage in self-hypnosis - stand in front of the mirror, stroke yourself and suggest that you are the goddess of body movements, the true queen of bacchanalia.
Another useful article: How to surprise a guy: ideas for improving your relationship
Create the right atmosphere
Without atmosphere, the dance will not find a proper response in you or in your beloved.
Another interesting article: Is it worth it to tell a man about his feelings first
Choosing a place
Start with the room. Which one to choose? It's hard to say, but definitely more spacious. Everything superfluous from the room will have to be removed.
You may be interested in: How to meet a guy from the army
Chairs
You will need a couple of chairs, of course with a high back.
One, of course, for her husband - you will parade around him, right? You can't do without a chair either - it will help you not to fall off when you slowly undress.
It will also be useful: A letter to the army for a guy - how and why to write it by hand
Lighting
Declare a temporary war on Ilyich light bulbs and all energy-saving technologies, well, proclaim the world to romantic candles and the mysterious play of light and shadow. You can also hang a shawl with a scarf on table and wall lamps - this will add romance, a charming twilight will reign in the room. Floor lamps and garlands will also perfectly fit into the exciting atmosphere of temptation.
Another interesting article: How to wait for a guy from the army
Smells
They should be special too, so don't feel sorry for your favorite perfumes and fumigate the room with aromatic incense.
You may be interested in: How to improve relations with your mother-in-law
Music
It greatly liberates.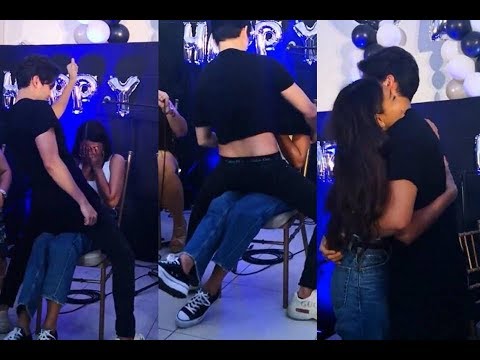 Without beautiful music, it will surely be difficult for you. Pick something to match the lap dance. It can be, for example, Kylie Minogue's relatively simple song "Chocolate" or Madonna's full of passion and very exciting composition "Justify my love". If you don't want to rack your brains, then just turn on the classics of the genre - Joe Cocker's song "You can leave your hat on". The choice is yours. The main thing is to catch the rhythm, become one with it.
Another interesting article: How to understand that you are in love
Get dressed and comb your hair
Have you decided on the atmosphere? Well done. Now dress up. You can put on a nightgown that is usual for home conditions or create a unique image of a teacher or student girl. In any case, the choice is yours. You can also put on a work overalls - the main thing is that you feel comfortable in it, and your husband is turned on by such an "outfit".
Another useful article: How to arrange a romantic dinner for your loved one
Easy-to-remove outfit
Choose clothes that are easy to get rid of - dance is a dynamic thing, you have to remove everything deftly and quickly.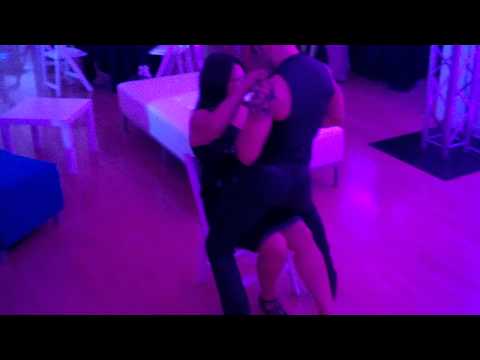 Men's shirts or a jacket are considered classics for intimate movements. So don't use the same jeans. Although a button-down shirt and a pencil skirt are fine, they are much easier to take off quickly.
You may be interested in: Meeting the boyfriend's parents
Choosing underwear
The most important element of strip clothing is, of course, underwear. Try to create a "composition" so that the bra matches the panties, creating a whole image. By the way, tanga panties and tights are almost perfect for such an "event". High-heeled shoes are another classic of the strip genre. But if you are not sure that you can keep your balance in them, it is better not to wear them.
Another useful article: How to bind a man to you forever
Hairstyle
sleep. It would also be nice if the head was wet and shiny, and the guy wanted to stroke you.
You may be interested in: How to restore passion in a relationship with a husband
Pick up teasing accessories
You have a wide choice here:
For example, you can take a scarf, ribbon, or (for especially riotous) handcuffs to tie your husband's hands, and he would not be tempted to drag you into bed before the end of the dance or try to masturbate. There is a time for everything - let him suffer, deserve the main prize with his long-suffering.

You can also take a pen (they sell them in bulk in a sex shop) to tickle your lover or move it over your body while sitting on a chair.

Tie is another great accessory. "Clamp" him with it, drag him to you, pierce him with a passionate look and abruptly let him go.

If you like to please yourself, then, of course, a "dildo" will also come in handy.
Also helpful: How to make a guy want you: an unusual approach to seduction
How to tease
You are the forbidden fruit. The one that is sweet. The husband should get excited, but not get discharged! That's the whole point, after all, to bring his excitement to the limit, to wake up a real beast in him!
Explain to him right away - you look at me, you get excited, but touch - no, no! By the way, you also need to touch him in moderation, and you certainly don't need to pull your loved one's penis.

Gently stroke, pinch and smack him on the cheek or neck, whisper something in his ear and run your hand through his hair, but nothing more.
And be sure to throw seductive playful glances in the direction of your man. Try not to lose eye contact with him.
By the way, it wouldn't hurt to learn how to turn a man on with words.
How to defile
Imagine yourself as a model and defile like you are on the runway. Put your hands on your hips and walk with your head held high, your back straight and your chest forward. As you do so, swing your hips, place one leg as straight as possible in front of the other, and try to exude confidence.
Another useful article: Nice words for a guy at night - how to wish a good night to your beloved
How to undress
Remember:
Do not take off more than one piece of clothing at a time. Start from the top and move down: first you take off your glasses (if you are in the form of a teacher) and let your hair down, then you start pulling off your skirt, then your bra, tights, panties - in that order.

Don't forget - the purpose of a lap dance is to tease, so you should not just take off your clothes, but first hint that you are going to do it - for example, unbutton one button, or a zipper, and not just take everything off right away. Run your hand over your dress, and only then start pulling it off. Pull the panties a couple of times, lower them down and only then take them off completely.

Try to let the clothes fall freely on the floor at the end, and you can just get off without bending over.
Basic actions during the dance
You don't need to learn any complicated choreographic figures at all, but still the most elementary rules of beautiful and seductive body movements, you need to know their sequence:
At the beginning of the "warm up" just move your hips and dance.

After taking off each item of clothing, approach your husband with a defiling step, but immediately move away from him.

A couple of times you can gently lower yourself to the floor and bend forward on your knees like a cat.
Suppose you have already passed the first "simple" stage of the dance, took off your outer clothes and moved on to the main "dish" - taking off your underwear. So:
Grasp the back of a chair, lean forward very slowly so that your tempting ass is in the field of view of your beloved.

Put your foot on a chair and slowly lower one stocking, and then the other.

Without getting up from your chair, completely get rid of stockings.

Turn your back on your husband and unfasten your bra, lower its straps.

Turn to face your beloved. Keep your hands on the bra, as if not letting it fall.

Start moving your hips before letting go of the bra.

Stand with your back to your husband again, spread your legs wide and start taking off your panties.

Turn sharply so that the panties fall to your ankles.

Lift one leg and free it from the panties, and throw the other to the side.
During the dance, constantly move your hands, passionately move them over your body - as if it were not you, but your beloved.
Privat on your knees
It is better to go to private on your knees when you have almost completely undressed, left in your panties. Before that, just sit on your beloved for a couple of moments, rub your ass, but immediately get up and return to your chair:
Approach your loved one, "saddle up", put your hands around his head, and put your hair down on your face.

Pull sharply towards you so that he buries his face into your chest. Let him kiss her, but don't let him touch her.

Touch your loved one, jump on him, hug him to you - in general, do whatever you want, but don't let him touch you too much.
Actually, this is where the dance ends. The "icing on the cake" for your loved one can be oral sex - in a "bar" striptease, they usually dance and decorate it. But in the "home" version, the scope for imagination is much wider.
How long the dance will last
Not long - 10 minutes maximum. It is better to limit yourself to 7-8 minutes. Do not forget that you have passionate sex ahead of you. If the dance is too long, then your man may "burn out", get too excited and "cool down" prematurely.
More related:
How to excite a man with words: let's work with the tongue
How to prepare for the first time
Notes for a loved one - a "trick" for unusual communication
Pleasant SMS to your beloved - "make" his day in the morning
How to lap dance your husband
20 tips to consider before going to a strip club (part 2)
11. If you have vision problems, it is better to opt for contact lenses.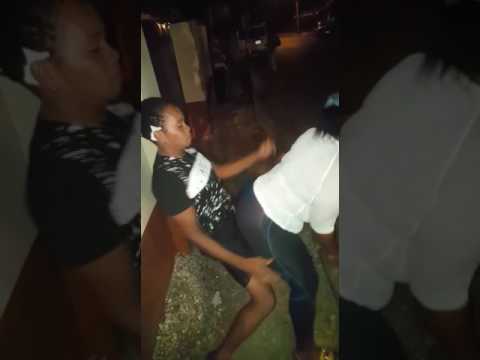 Left alone with a stripper in a private room, your glasses will most likely be removed from you, and from an overabundance of thrills they can be completely lost or damaged.
12. You should not put on all the most expensive things that you have. In the abyss of violent passions, buttons from your shirt can come off, and expensive trousers will be stained with foundation or lipstick. And when choosing a massage, there is a risk of acquiring a couple of oil stains that are difficult to clean.
13. If visiting a strip club is your debut, then it is better to give up alcohol, so you will secure your finances. If you still want to drink, then it is better to do it in the company of close friends who are not the first time in such a place. In the clubs, everything is created so that the guest relaxes and spends money, but drunk and inadequate people are quickly taken out of there. By the way, girls like sober men more.
14.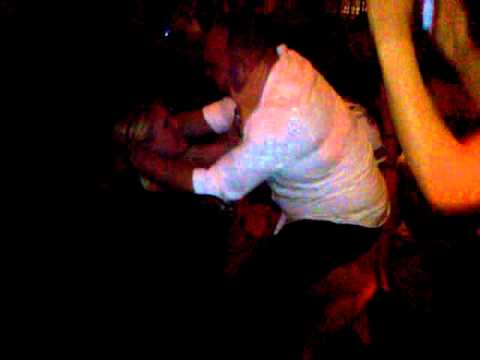 No need to rush and invite the first girl you like to a private room. Relax, enjoy the moment and take your time, look at all the dancers. You can invite a girl to private chat directly, or through the administrator, do what you feel more comfortable with.
15. Don't prolong lap dances. The task of any stripper is to squeeze the maximum money out of the client. It must be remembered that the salary of dancers is quite high even without your tip, you should not pamper them. But you also don't need to be stingy, since you have come to such a place, you need to comply. Those who do not tip at all run the risk of being blacklisted, which will noticeably reduce the attention of girls to your person.
16. In order to impress a girl as a "experienced" and experienced client of strip clubs, you can compliment the dancer using slang words like "stripa", which means high-heeled shoes, or ask about "rosin".
17. If a girl sits next to you and is going to order something for herself at your expense, carefully watch what exactly she chooses.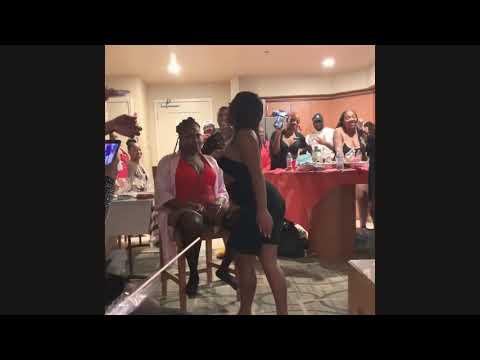 In all decent establishments, it is understood that any orders at your expense must be agreed with you. Experienced dancers usually order what they think will be affordable for the guest. By the way, if a stripper, having sat down at your table, lit up, do not hesitate to make a remark to her - in decent clubs, girls are forbidden to smoke at a table with guests.
18. You will get maximum pleasure by inviting each dancer in turn to a private party. Each stripper performs a private dance differently, they differ just like the appearance and character of the girls.
19. In communicating with girls, moral and ethical topics should be avoided, as well as teachings about the right life. With any stripper, you can easily find an interesting topic for communication during the evening. Among the dancers there are a variety of girls, with different destinies and stories.
20. It is better to avoid provocations and swearing, because girls are kicked out of work for such things without talking.
Leaving aside all recommendations and advice, the main task when visiting a strip club is to relax and enjoy, so do not bother too much about preparation. Take money and go to a strip club, and experienced and attractive girls will help you spend it.
club-provokator.ru
How to learn erotic dance. How to lap dance for your husband
Erotic dance - the art of seducing a man
What man, not seeing an attractive girl on the street, does not mentally begin to undress this divine creature?!
For a man, the process of undressing women is a real surge of emotions, it is a new world, shrouded in mystery and passion. Which of us does not dream of a passionate night, of that moment when love and elements unite together, which are sometimes beyond the control of the human brain.
Our bedroom is a place of mystery and a place of passion. This is the place where all vital problems are solved.
Having received our portion of pleasure, we will be full of strength and energy, we will rejoice even on a cloudy day.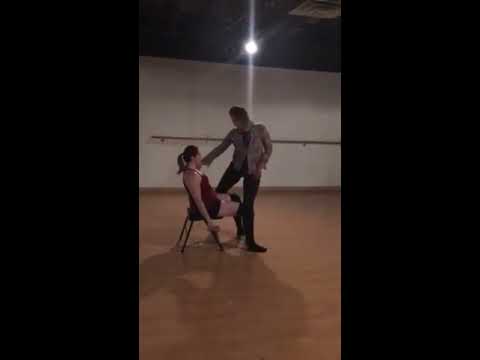 Power of sorcery
The bedroom is the keeper of our secrets. Miracles happen in this room and our sex life is transformed.
One of the stages of learning the sacrament is erotic dance . He has been assigned one of the leading roles.
You have been waiting for this night for so long, and now a miracle has happened, the person whom you consider the object of your love is next to you. The dream came true. Now the main thing is to captivate your partner with an interesting game. He is waiting and hoping that you will give him those unforgettable moments that he will keep in his memory for a long time.
You should try to be seductive, to show by your temptation that you are exactly the woman that he needs so much in life.
And for this, a woman must make a lot of effort. She must show her skill and her inspiration in this difficult science called "witchcraft". You must be able to make sensual movements and must put all your power of seduction into them.
The science of winning
You don't have to learn how to dance Gogo or New Burlesque. But to have the simplest basics of seduction is your duty.
You shouldn't confuse "house" striptease with Gogo or New Burlesque dance. "Easily put on" Gogos can only fire up the audience, and your task is much more difficult. You need to get your partner to come to the point where he loses control of himself.
This night, all means of struggle are good, as long as a woman feels like a winner, and winners are not judged, they are admired.
Perseverance and labor
Everyone knows that persistence and work always lead to the desired results.
No worries. You have seen more than one movie that made you admire the female erotic dance. You haven't lost everything yet. Each of you can learn this craft. In almost every city there are all sorts of courses where you will be taught the important moves of seduction. If you live in a small town, don't despair.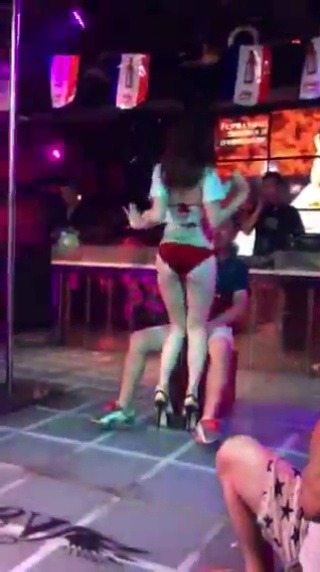 There is a mirror in front of you… Train, dance. This is very useful, as the process of dancing burns calories. You will learn not only to dance and seduce a man, but also to declare war on excess weight.
However, you need to understand that after five or six hours of training you will not become a master. This is hard work and you need to endure it, master it, if you want to bewitch a man. Nothing happens without difficulty, and no one will bring your happiness to you on a silver platter. Try to master at least the elementary art of erotic dance. This art can bring freshness to a relationship with a loved one.
Preparatory process
Remember that erotic dance is the true art of seduction. Those women who can dance, they are more likely to captivate a man.
You must learn to move freely and sexually, you must learn to make your body supple and graceful. Having mastered the dance moves, you will be able to create your own improvisations to any music.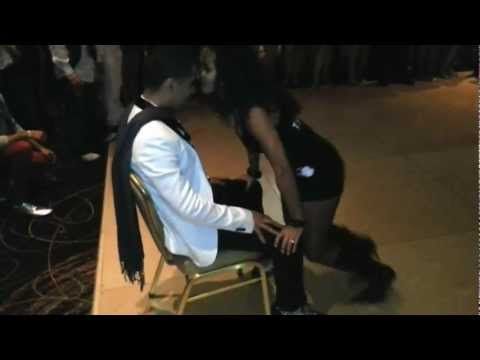 Under the chords of relaxing music, you just want to dissolve in the sounds of a melody next to your loved one. The body becomes beyond our control and begins to move plastically, smoothly, slowly, like the body of a panther or a cat.
You need to learn how to move from smooth music to rhythmic music. You should learn to make clear and sharp turns, it would be nice to learn to "own" some parts of the body: arms, hips, head, stomach.
You must impress your loved one, you must be different from his previous woman.
It makes sense to learn a little choreography and hone your skills to impress your loved one.
It is important, first of all, to create a pleasant atmosphere. This is the atmosphere in which you will feel confident and at the same time relaxed. You should let your loved one know in advance that tonight will be a special evening, completely different from previous evenings.
Retreat
Before starting erotic dances, you can pamper and relax your one and only in the bath, you can gently wipe his body with a towel, slowly describing each fold of the body, while whispering tender and affectionate words in his ear.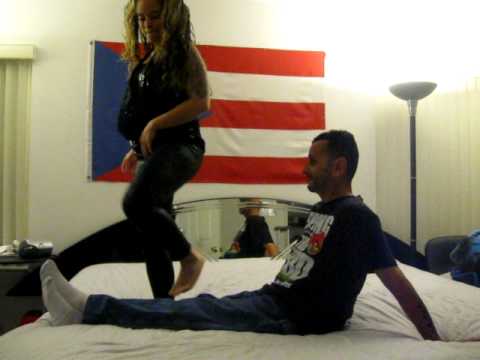 You must set up your partner in a lyrical way in advance. He should be ready for the fact that you will surprise him with your originality and originality.
Basic Golden Rules
Before conquering your one and only trade as a beginner stripper, don't forget about the correct timing. Meet him after work at the door of your apartment with a gentle and affectionate face and do not forget to say a compliment.
Make sure that the apartment has a pleasant, relaxing atmosphere. Cheer him up, let him feel that you need him, and that he is the most desirable and most beloved man for you.
Try to "turn" his head with the help of a dance. Let him feel that this erotic dance is for him, and only for him.
Don't forget to cast dance-like glances at your loved one while dancing. It's no secret that your eyes and your movements can say much more than words. Take advantage of this opportunity.
Try to undress slowly and with pleasure.
You should see a fire in his eyes, which, igniting every minute, can turn into a flame.
Do not forget to introduce your partner to an erotic dance. He will be grateful to you for this.
The ability to control one's body makes a person more confident and free, which undoubtedly helps in many life situations. In dance, a woman feels her strength, her grace and her perfection. Remember that the application of the acquired skills depends on your female fantasy and your inspiration.
Who will help a woman seduce a man showing her sexuality. To look more sexy and seductive, during the dance try to periodically look into the man's eyes, but it should be natural and in no case should you constantly "stare" at him. When dancing, try to let him know that you are dancing with him and that he is not like everyone else.
In order for a man to guess that you like him, during the slow dance you can hug him around the neck, but this should not look vulgar or overtly sexy.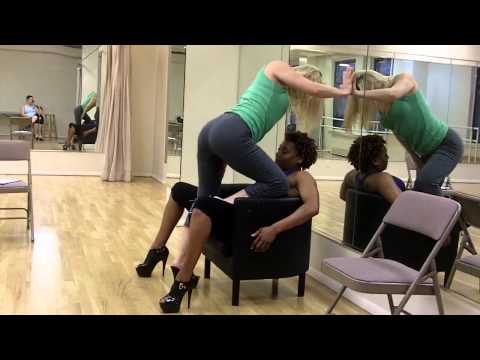 Also, when you slow dance, you can turn your head to the side and get a little closer to him, so he will feel the captivating aroma of your perfume, which will help awaken desire and interest in everyone in you.
In order to seduce a man in the dance your appearance is very important. The most important thing is that while touching you, he does not feel discomfort. Therefore, there should not be any varnish on the hair, cosmetics should be used very competently, to a minimum, "Amazon war paint" is categorically unacceptable. You should also pay special attention to your wardrobe. Your clothes should be soft and pleasant to the touch. play a very important role, so when a man touches you, you must do everything so that he wants to repeat his touches.
If a man behaves passively, then you should tickle his feelings a little with some sexy ones. For example, straighten your hair and, as if by chance, run your hand over your knee. If, in addition, there is a romantic atmosphere around - pleasant music plays and soft lighting is on, then your efforts will soon be rewarded and the man will succumb to your charms.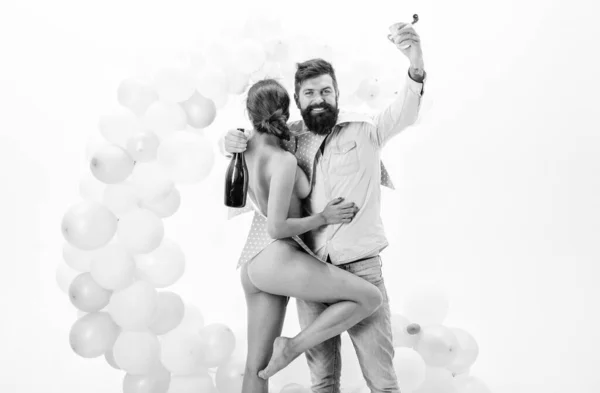 But don't forget that you have to be on the lookout for the guy's reactions. Flirting with him in the dance, touching him, you get into his intimate space and this man understands that you want something. Here it is important that he understands correctly what you really want. The main thing for you is that he feels the warmth emanating from you and wants to shorten the distance between you, spend his time and energy on you. But if you put too much pressure on him with your charms, then he may perceive your desire as a hint of a quick transition to, bypassing the bouquet-candy period of courtship. Therefore, if a man behaves actively, then to seduce with his touches should be kept to a minimum.
I would also like to note that it is welcome if your evening wardrobe for dance will have all sorts of accessories. It can be elegant earrings, beautiful beads or a bracelet. Such little things will give you extra charm and show your personality.
Do you know that the erotic, seductive dance of your beloved is one of the ten erotic fantasies of the stronger sex? So why not pamper your loved one? Therefore, today the site will delight you with information on how to arrange an amazing one.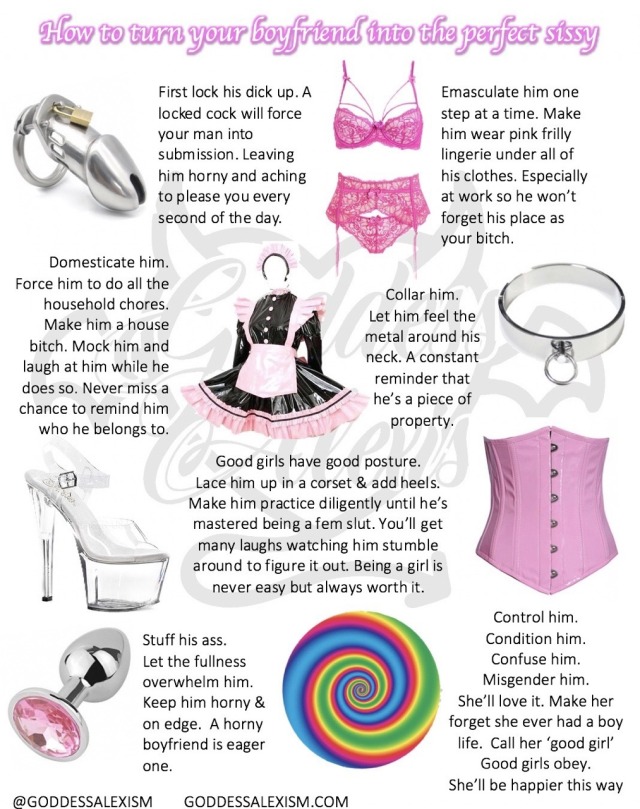 Let's start with the fact that down with all the complexes, you do not have to weigh 48 kilograms, and pose with a glass of champagne, wearing only a huge red bow on your chest. Here, the main thing is to remain yourself, but you simply have to move beautifully and undress excitingly.
Look.
Eyes can say a lot. When dancing for your loved one, try to look into his eyes. Your look should be playful, voluptuous, a little seductive, saying how you want it, but not dreary, expressing: "I'm already tired of squirming!". The dance itself should give you pleasure. Slowly look away, and then sharply return it to the eyes of your lover, such a maneuver is very enchanting.
Lighting.
One of the important points is refreshment. And it is better if the lighting is subdued, turn on the sconces, or better, light a few candles. The game of shadows will add mystery, and you will feel more relaxed. And if during your speech you were seized by shyness, call on your sense of humor to help, a joke will always defuse the situation.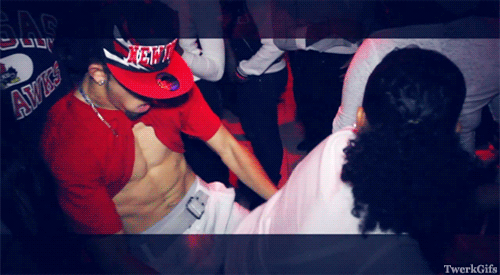 Clothes.
You need to dance in the "right" clothes, which you can easily take off without getting confused with numerous buttons. The classic of the genre is a men's jacket with a tie on a naked body, or a men's shirt, thongs, stockings and high-heeled shoes. Entering the image, do not rush to quickly pull everything off yourself, the movements should be slow and tempting and not necessarily completely naked. It turns out that naked ladies are only 40% more exciting than men, this is what inflames their imagination, and what's behind the "frame".
Dance.
The working tool of a real dancer is a pole, but as such, it is not found in the apartment. But for sure there is a chair with a high back. Turn it back to your partner and slowly lower yourself into the seat, showing off your legs. The next chic maneuver, holding on to the back of a chair, smoothly bend in the lower back, showing the buttocks ... No chair? It's not scary, you can dance in the doorway, leaning against the jamb with your back and bending, and sliding your buttocks over it.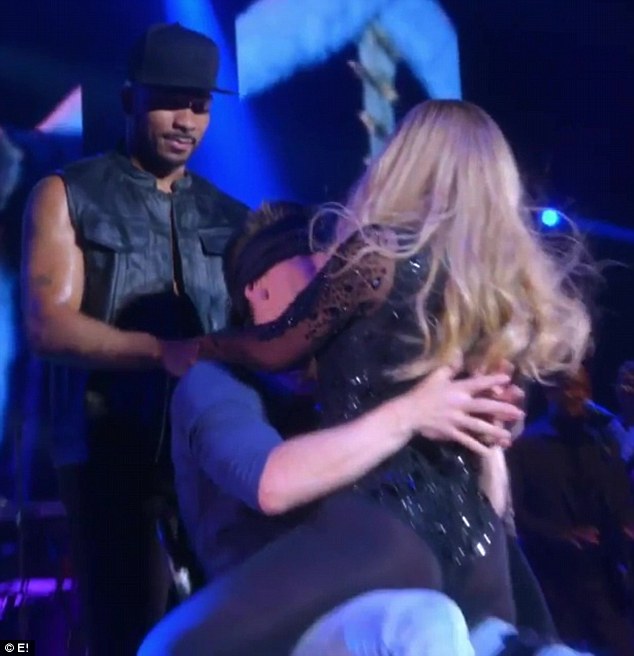 After that, you can kneel down... and then only your imagination... Most importantly, your movements should be natural, slow and seductive!
Music.
Of course, music, without it a private dance is impossible. Choose the one that you both like. And if you like pop and your partner can't stand it, it's best to look for a compromise. By the way, your movements should be in time with the music. And they can be different: smooth, sensual and slow, sharp and fast. Do not forget that your goal is to tease and intrigue, so in the process of dancing you not only get rid of clothes, but also stroke yourself in the most seductive places: breasts, hips, stomach.
Time.
No comment, a beautiful seductive dance intrigues and fascinates, but do not overdo it, five to seven minutes is enough. After all, your goal, unlike real strippers, is not just to give pleasure to the dance, but also to drag him into bed, isn't it ...?
Pearl bracelets can also serve as decoration during the dance.
Which have always adorned a woman. The man will be amazed by your serious approach and will be in your hands. Don't miss the moment, order now.
Many girls and women from year to year ask themselves the question: what to give a loved one?
Some do not want to deviate from stereotypes, and without thinking twice, they buy something necessary in everyday life or for personal hygiene.
For example: a set of screwdrivers, cologne, razors and more. But, if you want to make an unforgettable gift to your loved one, then we will help you in this choice - an erotic dance as a gift for a man will be a great option!
The most original gift
What gift can surprise a man? It must be original, enchanting and, most importantly, sexy. The most suitable choice is erotic dance. To do this, you need to follow a plan for its preparation.
First of all, you need to gain skills in the field of erotic dance.
To do this, you can sign up for strip plastic lessons, where professional choreographers will teach you the art of undressing sexually to the music. But I warn you, such activities at this stage of life are not cheap! Therefore, there is an option to download online strip dance lessons or watch a number of videos on this topic.
If your figure is not perfect, you can visit strip aerobics. This is a great way to tighten your forms, as well as become more flexible and plastic.
Of course, no one canceled self-improvement. You will have to take some time to get to know the capabilities of your body and prepare a series of clear movements. But, in no case do not prepare a clearly choreographed dance, because in a sexual gift for a man there must be improvisation in order to give free rein to your feelings. And also be sure to spend some time in front of the mirror to hone facial expressions.
If you decide to give a man an erotic dance, pay more attention to the beauty of your body, and not to the correct execution of movements, because in front of you is your beloved man, not a choreographer.
Entourage
For your unforgettable surprise, your loved one needs to prepare a place where, in fact, everything will happen. Be sure the room should be twilight and candles to create an intimate atmosphere. You can still use an aroma lamp, but after consulting with experts in choosing the oils used.
If you are shy, due to lack of experience, in speaking in front of an audience, try to illuminate the place of your performance more brightly, but at the same time darken the place where the hero of the occasion will be, so as not to see his face.
Some women say that in the first minutes of an erotic dance for a man, they did not know where to put their hands, so you can use additional items, such as a hat, scarf, chair, etc.
Clothing
To make your gift more sexy, choose underwear that fits perfectly and emphasizes your dignity.
A more suitable color for this kind of dance is red. Many scientists consider it the most exciting.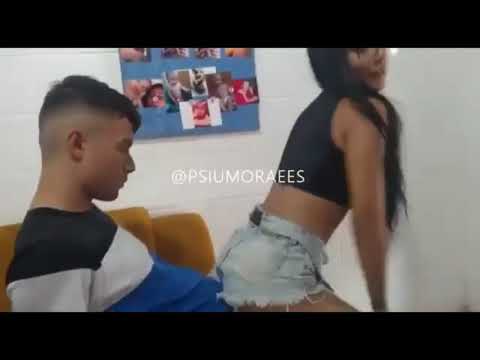 Music

For an erotic dance, choose music that touches your senses and makes you want to dance.
Of course, it is better if it is a slow composition, preferably one with which you and your loved one have positive memories.
Charming look
The guarantee that your erotic dance for a man will go with a bang is your look. Do not look at the wallpaper or at the ceiling. Look only into the eyes of your partner, without looking away!
Finishing touches
To properly set up a man before your surprise, or take a bath together with rose petals and wine. This will set it in the right direction.
Do not be afraid to be sexy, because in front of you is your loved one who loves you. Be sure - your man will appreciate such an extravagant gift!
Approx. author: Men do not read. 🙂

Evening.
For the man you love, you can cook a delicious dinner, light candles, on the table - a crimson tablecloth, two glasses on a high stem filled with Laurent-Perrier wine (it is possible for others, it is not so important).

And you can add something else to all this!
You apply a pleasant, sophisticated fragrance on your body, wear beautiful underwear in red tones, stockings, high-heeled shoes (this is a must) and on top ... One detail is important here. You don't have to wear an evening dress, but you need to wear something so that there is more to shoot. The bigger, the better. For example, a revealing blouse and skirt.
Why? But for what - you will dance a striptease. Yes yes exactly!
But just let it be unexpected for him.
And here comes the beloved...
You put him on a chair and turn on the music (for example, Clara Morgane feat. Six Coups Mc - Strip tease).
Important: Dear, beloved and dear, you must warn that you must not be touched! You can't and that's it!
So. let's go...
Stand in front of him and begin to slowly move to the beat of the music. The emphasis is on the hips. Their movements should be rhythmic, in time with the music.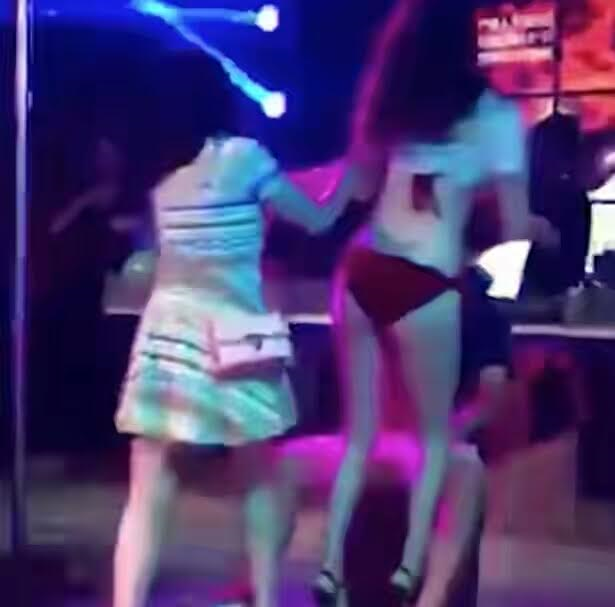 You look at yourself and caress yourself with your hands, along the body, along the clothes. Swipe the back of your hand over your face, across your chest and further down, like your hand is an autumn leaf that has fallen from a tree and falls down. The movements must be very smooth. Then slowly take off your blouse and throw it on the floor. While looking at him.
Then you turn your back to him, and take off your skirt, teasing with your ass. You twist it, move it, stroke it. In general, anything, but the most exciting.
Then come to the chair on which sits this charming creature - your beloved man. Put one leg between his legs, and throw the other on his shoulder. (Just don't say that this action is not possible. If this is not possible for you, the gym and other institutions cry for you. They are waiting for you). Now you need to slightly cling to him, and rub just a little. You can't touch! Don't give it to him. (Hit your hands a little. Well, or ... you better know how to deal with your man).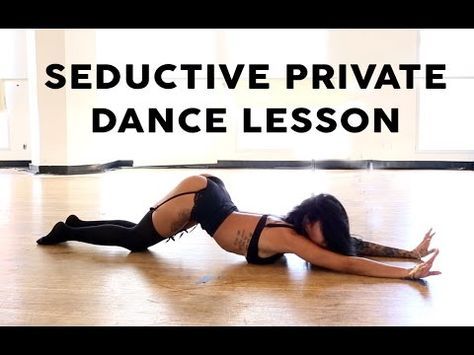 Then sit on it and start moving your hips, leaning back a little. Touch him: stroke his face, lips, nose with your finger. Run your hands through your hair. Then touch your lips to his lips, but do not kiss! Now you are just teasing him, warming him up. Then let your chest touch his lips, but immediately lean back.
Next, stand up, turn around. Sit on your man with your back to him and move as if you are making love to him, but very, very smoothly.
And get up again, move away from him, turn your back to him, wrap your arms around yourself and sway from side to side to the beat of the music. It looks very impressive if the hair is long. (If the hair is not long, it must be grown. Men like long hair. Most of them). Then unfasten the fastener on the bra.
Unbuttoned? Wonderful. And now it is very important to remove it correctly! First remove one strap, then the other. And throw the bra at his feet.
And now, ladies, let's take off our panties!
So, how can you take off your panties.
There are several options:
a) Standing in front of your beloved, slowly pull them together.
b) Get on the floor, on all fours and slowly lower yourself like a cat on your stomach. Then you roll over onto your back, slightly raise your legs bent at the knees, your ass and pull them off.
c) Come up with something yourself.
Well, when you take them off, what will you do with them?
Of course, you need to send them to your loved one. Throw them to him. Throw it straight in the face.
Now it remains to undress him himself - his dear!
Approach him, sit down between his legs on his knees and unbutton his pants. Then sit on top of him and slowly, very slowly, unbutton each button of your shirt, touching your lips to every bare area of ​​\u200b\u200bhis chest. (If he himself has not undressed before).
Everything!
Come on... kiss him sweetly, tenderly, passionately, passionately! Yes, whatever! 🙂
thestrip.ru
How not to be shy about dancing for your husband?
How not to be shy about dancing a lap dance for her husband?
In fact, it is more about trust
And about problems with self-perception
That's why dancers and prostitutes are not ashamed that they constantly receive confirmation of their attractiveness from men
And the townsfolk are constantly pressed with appearance, clothes, perfect bodies
Hence the uncertainty, which is very difficult to overcome
The girl will undress, and the husband is like this - what are you, collapsed from the oak tree?
It seems to me that such an action should be approached not in a rush, but gradually
If it is customary in the house to walk in clothes and sleep in clothes, then a policy of undressing should be gradually implemented
Unless, of course, there are no children in the house
Blackout curtains for windows
I remember after sex my first wife liked to wear my shirt and walk around the apartment in it
And this view stimulated the next sex and more and more)
This is what you should try
Maybe not completely naked, but some kind of transparent peignoir, light and short dressing gown
It is necessary that a man constantly sees a half-naked wife in front of him
And then in one moment the strip dance will not give him the wrong impression
This will be part of a game that will be running for a while
In general, undressing and walking half-dressed in front of other people is exhibitionism
People suffering from this disorder in a small form have no problems in undressing
And everyone else has
Clothing is a form of protection, mainly psychological
An ordinary, healthy person needs to learn to undress, there are many conventions in this process
Because we all undress on the beach
But for some reason we can't at home
And this must be learned
Scratch each other's back in turn
Many variants in general
And of course the body must be tried to put in order
That's why it's already a dance.
Practice dancing for your lover and his friends. When they get everything without blots, start dancing for the husband. There will be nothing to be ashamed of.
In principle, if the husband is not a theater critic, not a director of private dances, and not an opponent of these dances in general, then there is nothing to be ashamed of. Put on your bikini and go. Question however. If you are a professional dancer of these very dances, then start right now.
Start by dancing periodically with your husband at home. Few have decided to turn on the music in the evening and dance together. During the dance, it will be possible to track which movements the husband likes and which does not.
Another constraint may arise due to inexperience. This is resolved by training. Just turn on the training video and train while your husband is away.
For some reason women are ashamed of their bodies. If some part of him personally embarrasses you, put on clothes that will hide flaws and emphasize dignity.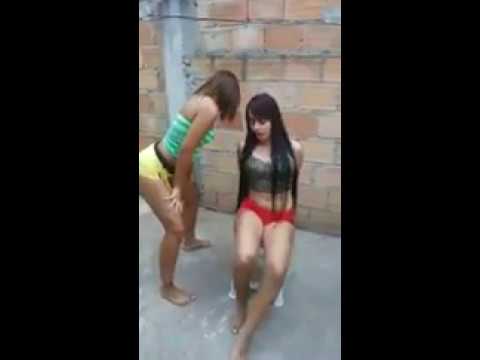 Another way to loosen up: sexy dancing in passing. Heard some suitable music while you are in charge of the house, twisted your ass, shook your hips, and then go about your business. It doesn't matter if the husband is around or not.
www.bolshoyvopros.ru
Dance. Private
If we could explain our feelings in just words, everything would be too simple. But in matters of love and desire, our body speaks better than we do. Let your feelings dance. Your body will speak for you.
About training
Almost all girls would like to lap dance for their lover. In order to really charm a man, and not cause fits of laughter, you need to prepare in advance, make sure that the movements are clear, smooth and accurate. To learn a beautiful private dance on your own, you can spend a lot of time watching videos on the Internet, but you still won't be able to bring your movements to perfection. The last thing novice dancers want to stumble or not get up from their knees at the right time.
That is why it is important to bring your movements to the ideal state before showing a lap dance to your husband or beloved boyfriend.
We have prepared for you a training where you can easily master several dance steps with which you can make your man happy. Only two hours and your beautiful private dance is ready!
www.secrets-center.ru
Private dance for a beloved man - Tatyana Marsheva
Topic in "Seduction Courses", created by protzi, 13 Oct 2013 .
li"data-history="on">
Private dance.
Reviews (4)
Discussion status: Commenting is limited.



Excellent Org, as always on top. And the material is great.

Thank you very much to the organizer, both for the material and for the organization

about the course itself - 4 hours of a master class - the author explains everything very clearly. And the private itself is very beautiful, modern, not like an ancient striptease in a country club. All that's left is to practice!

The organization is excellent! And the course can be evaluated either by girls or by us men, after our loved ones have mastered it)

skladchik.com

How to properly prepare such a gift for your loved one? After all, you want not just to spin to the music in front of the missus, but simply to slay him on the spot! And here tips on preparing a private dance come to our aid.

To make your lap dance more intense, you can use "stage props" in your sexual performance:

How to dance a private dance for a beloved man? How to choose music, clothes and create a romantic atmosphere for a private dance at home Desire to diversify relationships or

Private dance is often danced at home. It is a mistake to assume that only striptease clubs sin like this, and because of this, deny yourself trying to learn private.