How to do the grapevine dance
How to Do the Grapevine Dance Step
How to Do the Grapevine Dance Step
The grapevine is a step which can be incorporated into both an elegant ballroom dance, or an energetic and vibrant jazz dance. The step is extremely versatile, and can even crop up in a waltz. While it might appear bewildering when it is performed in a fast dance, the grapevine can be broken down into simple moves involving stepping and crossing – practice it in front of a mirror a couple of times, and once you get the hang of it, you can incorporate it into your dances.
Instructions
1

Start by facing a mirror – this will help you coordinate your moves, and keep an eye on what you are doing (and how you look while doing it). The grapevine can be done to both the right and the left.

2

To do the step to the right, begin with the starting move – step to the right with your right foot, and cross your left foot to place it directly behind your right. Rest most of your weight on your left foot.

3

Then, step out towards the left with  your right foot, but this time, cross your left foot and place it in front of the right, instead of behind it. These are the two steps the grapevine is made of, and you can repeat them twice, or as many times as the choreography calls for.

4

To do the grapevine towards the left, simply repeat the steps in reverse. Start with the left foot, and cross your right foot behind it. Then, step again with your left, and cross your right foot and place it in front of your left.

5

If you are doing the dance in a ballroom, step elegantly as you execute the steps of crossing and stepping. However, if you are performing the grapevine as a part of the quickstep or during a lindy hop, then you will need to increase the tempo. In addition to performing the steps quicker, you will need to make it more lively by jumping onto each foot instead of simply stepping. Jump in time with the beats of the music, or listen for your instructor's counts.

6

Once you have mastered the basic step, you can do multiple grapevines in a row with ease, and in any direction you choose. Different styles of dancing will require you to execute the move differently – e.g. while lindy hopping, you will be required to grapevine in a circle around your partner. You can also try rolling grapevines – either do this in a circle, or do it all around the room.


Posted by morocco-foucault in Dance
The Dancing Grapevine – All about the "Social" part of Dancing
September 14, 2022
2242 1
by Laura Riva
Beginner-Friendly, Etiquette, Following, Social Dancing
Followers, have you ever had a mediocre dance night? What about nights that needed to have a really great dance with a really great lead to get back on track, or nights with "not enough (good) leads"? What if there…
September 13, 2022
2583 0
by Laura Riva
Congresses & Travel, Dance Discussions
Partner dance is a world where up-and-coming artists are plentiful, the competition is stiff, and opportunity limited.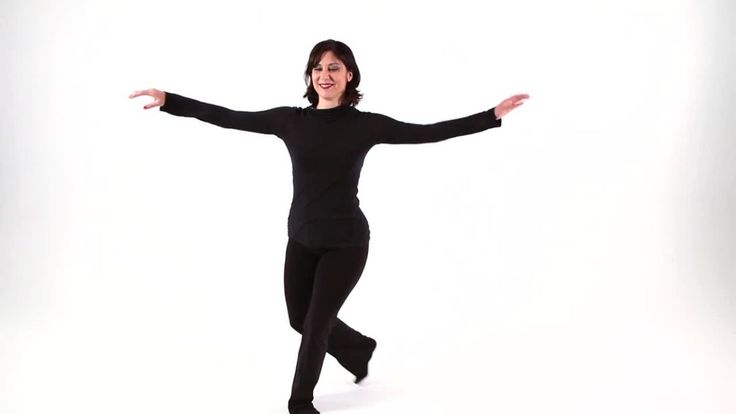 Much like many other artistic ventures, a small percentage of artists end up very successful – while many others struggle to get their…
July 24, 2022
2686 6
by Laura Riva
Dance Discussions
Recently, a Bachata DJ came forward with a post lamenting the use of they/them pronouns, followed by an extensive (and since deleted) posting about his deeper feelings. The initial post read as follows: Pronouns… It was either "he" or "she."…
January 7, 2022
5164 0
by Laura Riva
Beginner-Friendly, Dance Discussions, Etiquette, Social Dancing
In many partner genres, steal dances and three-way dances (or more) are becoming more popular. In others, stealing has been part of the groundwork of the dance since its very inception. But, with this growing trend and with the adoption…
July 26, 2021
9666 0
by Laura Riva
Beginner-Friendly
Are you super, duper passionate about social dance? Are you ready to take advantage of every opportunity possible? Are you prepared to dig deep and put in all the work to become great at this new passion you've discovered in…
July 20, 2021
5153 0
by Laura Riva
Fun Stuff, Social Dancing
In my experience, there's a spectrum between being Others-Oriented or Self-Oriented with regards to both dance and life.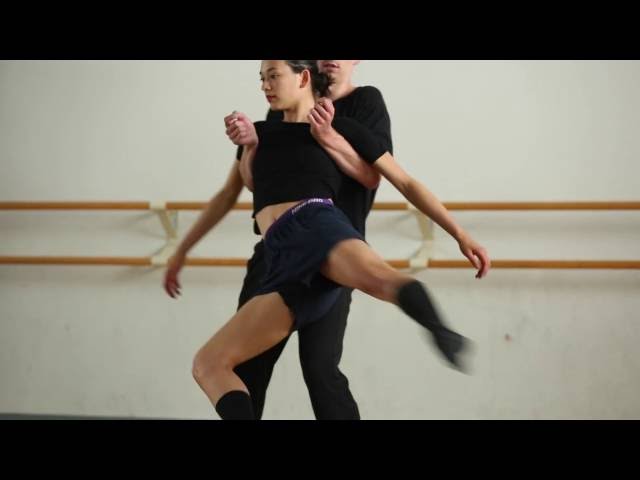 In dance, these orientations affect almost all our interactions. Generally speaking, Others-Oriented dancers focus on the energy they release into the world…
July 10, 2021
1991 4
by Laura Riva
Social Dancing
It's no secret that I am very much for vaccination. I've worked with Dr. Hsu to write articles to give insight into the dominant view of the medical and public health professional sectors. I have gotten both doses of my…
June 12, 2021
6675 8
by Laura Riva
Dance Discussions, Social Dancing
This isn't the first time I'm writing about the underappreciation of follows – or the sexism that is so entwined with the concept. We've come a long way from when I first started writing about it around 2015/16. I wasn't the…
June 7, 2021
6371 1
by Guest Author
Dance Discussions, Social Dancing
You likely love to dance. I do too. Like you, I am eager to get back to social dancing – but first we need to talk about deciding when to start dancing again that factors in vaccination and variants.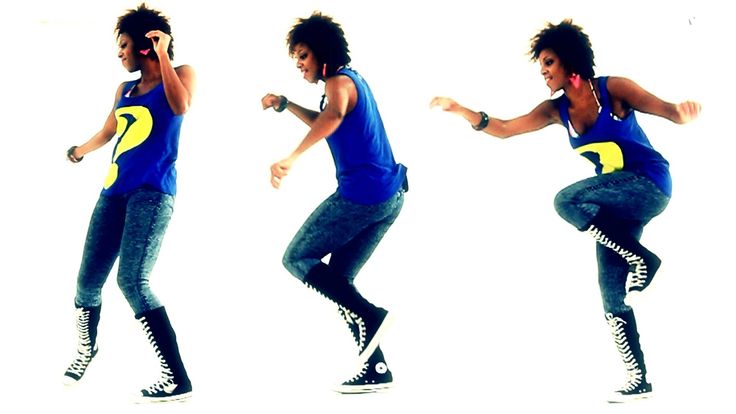 Let's…
June 1, 2021
3758 0
by Laura Riva
Dance Discussions
For a lot of the world, the return to "normal" has been slow. For those of you that are in places where dance has returned, I'm so happy for you – and a little jealous. During this time, a lot of…
April 11, 2021
4448 4
by Laura Riva
Dance Discussions
Hello all, It's been a while. For most of us, we're still grappling with the effects of COVID-19 on our communities. My own city is still in lockdown; I've barely danced for a year. That year has given me a lot…
January 4, 2021
7043 1
by Laura Riva
Dance Discussions
At the onset of the pandemic, we reached out to an amazing practising physician who provided her insights about COVID-19 and its potential interactions with the dance community. As time has worn on, many of us have done the responsible…
July 25, 2020
6788 2
by Laura Riva
Dance Discussions
Las comunidades de baile han tenido muchos problemas con la falta de profesionalismo o el mal comportamiento.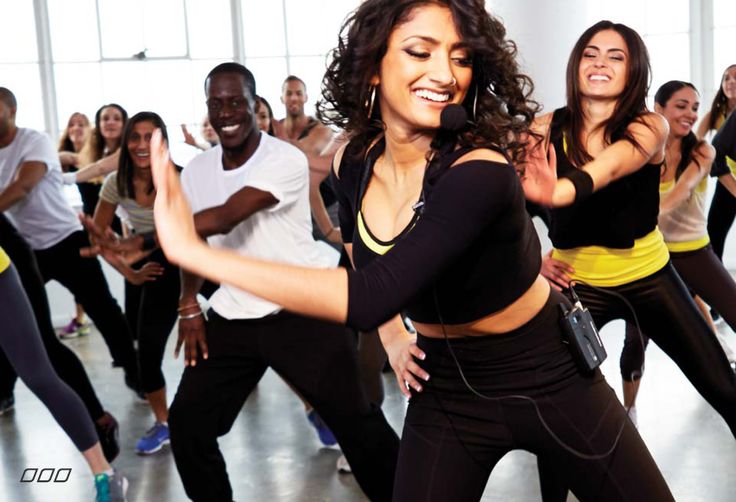 A pesar de los mejores esfuerzos, estas situaciones siguen sucediendo. A veces, las páginas anónimas publican cuentas anónimas; a veces las cosas se…
June 20, 2020
7191 3
by Laura Riva
Dance Discussions
A comunidade da dança tem tido problemas relacionados ao comportamento problemático ou à falta de profissionalismo por parte de alguns indivíduos. E, apesar de todo o esforço da comunidade, essas questões continuam acontecendo. Às vezes, páginas anônimas publicam postagens relatando…
June 16, 2020
10322 8
by Laura Riva
Dance Discussions
Dance communities have had many issues with problematic or unprofessional behaviour. And, despite best efforts, unprofessional situations keep happening. Sometimes, anonymous pages publish anonymous accounts; sometimes things get swept under the rug. Some organizers and community leaders have systems for…
Upcoming Dance Events

09 Aug - 28 Dec

Online Zouk Workshops for Couples & Solos - Classes, Interviews & More!

London, United Kingdom

09 Nov - 12 Nov

Kiz Your Life Festival 2022

Sainte-Luce, Martinique

10 Nov - 13 Nov

All In Kizomba Festival 2022

Toulouse, France

10 Nov - 13 Nov

Brisbane Zouk Festival 2022

Old Museum, Australia

10 Nov - 14 Nov

El Sol Salsa Festival 2022

Warsaw, Poland

10 Nov - 13 Nov

India Afro-Latin Sensation 2022

Mumbai, India

10 Nov - 13 Nov

Westie's Angels 2022

Bron, France

11 Nov - 12 Nov

Amigos de BachaDDa 2022

Dresden, Germany

11 Nov - 13 Nov

Autumn Swing Challenge 2022

Budapest, Hungary

11 Nov - 14 Nov

BraZouky(inho) USA - DC`s Brazilian Dance Festival 2022

Washington, DC, United States

Must Have Apps

Danceplace Events App

Plan your next event effectivelyLearn More

Weekly Socials

Find a place to dance when you travel. Browse Socials

Most Popular

1

The Dark Side of Dance Addiction

Dance Discussions

3

The Love Languages of Dance

Fun Stuff

Recent Posts

September 14, 2022 Followers: Are you maximizing your great dances?

September 13, 2022 Want to get hired? Here's what organizers like me look for

July 24, 2022 He Dances, She Dances, and They Dance Too

January 7, 2022 Steals and Three-Ways – and How to Do It Right

July 26, 2021 Why your teacher isn't taking your passion for dance seriously

Search
Dreamed of how Celentano dance in grapes? Unforgettable experiences!
I think that in childhood - and not only - everyone watched the film "The Taming of the Shrew".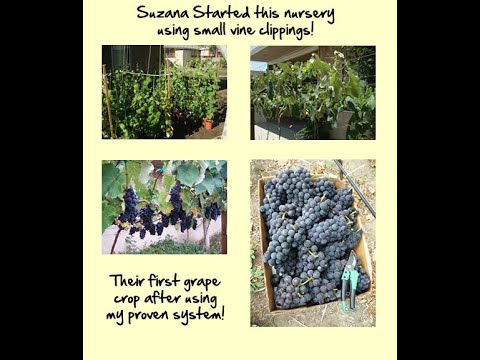 Now they will tear me apart into a swarm of little fairies, but even when I became an adult I didn't understand what everyone found in Celentano. Yes, charming, with insane energy, but so that all the women of the planet would go crazy over him!
And in this film, it turns out to be some kind of cracker-abuser. What did she see in him? Why fell in love? I need to watch the movie again, maybe I missed something ...
But absolutely everyone remembers one moment - his famous dance in a tub of grapes. And I've always wondered what it's like to crush grapes like that? Yesterday I found out! By the way, apparently, the tub was not full, only grapes lay on top)
A shot from the film The Taming of the Shrew
It all started with the purchase of a house)) And grapes grew near the house. And for me it's just a miracle, how from the state of sticks, just bare sticks stick out of the ground! it all grew to huge lush grapes with gorgeous tassels!
My handsome boy is ripening
The summer was hot, so there were many grapes.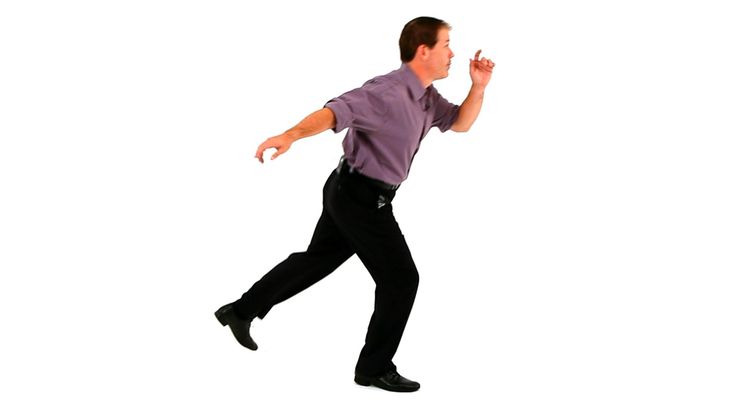 We did not collect it for a long time, and then sudden frosts struck - we realized that it was time. The leaves shrank during the day, the vines turned yellow - there is no point in keeping it any longer. Collected in the rain, in the cold.
The question arose - if the branches protrude into the neighbor's territory - whose grapes are these? But since the neighbor had not been seen for a long time, we decided to collect it so that it would not disappear, then we would better treat her with the final product.
By the way, so that Zen does not consider my article seditious, I will use the words bypass - nectar, ambrosia, and so on. Such things)
My vineyard
The dog and I spent three hours separating the grapes from the bunches. I separated, and the dog guarded from cats - I don't know why. And then he took brushes and went to a corner to eat the fruits of the summer sun. Such a strange dog I have - before this vegetarianism, he was not observed.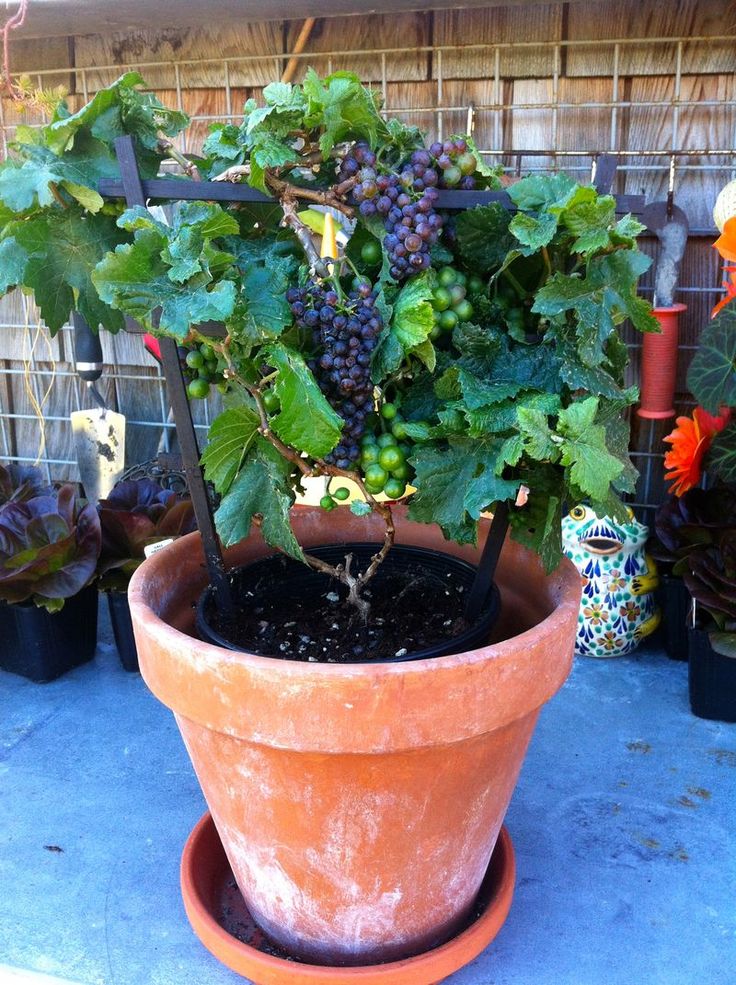 The grapes, by the way, grew very tasty, the Isabella variety, the grandfather owner knew a lot about wine! I think it's very good that we moved to this house - it's a shame to grow, build something all our lives, but some barbarians arrived, destroyed everything and made a gazebo instead of grapes! So the memory of the owner will live on for a long time and we will always raise the first toast to him.
And while the grapes were drying out from the rain, we went for buckets for the pulp. Stunned to say nothing! A bucket of 25 liters costs 1500! A plastic bucket, even without gold leaf ... So we went to the Traffic Light and calmly bought a 45 liter tank with a lid for 460.
I washed my feet in all the powders for an hour - it's still somehow embarrassing, such a process...
And then I slowly started to lower my paws into the bucket. Feelings inexpressible - as if crushing hundreds of icy eyes! The berries burst under the feet, spread into porridge, it was very cold and wet.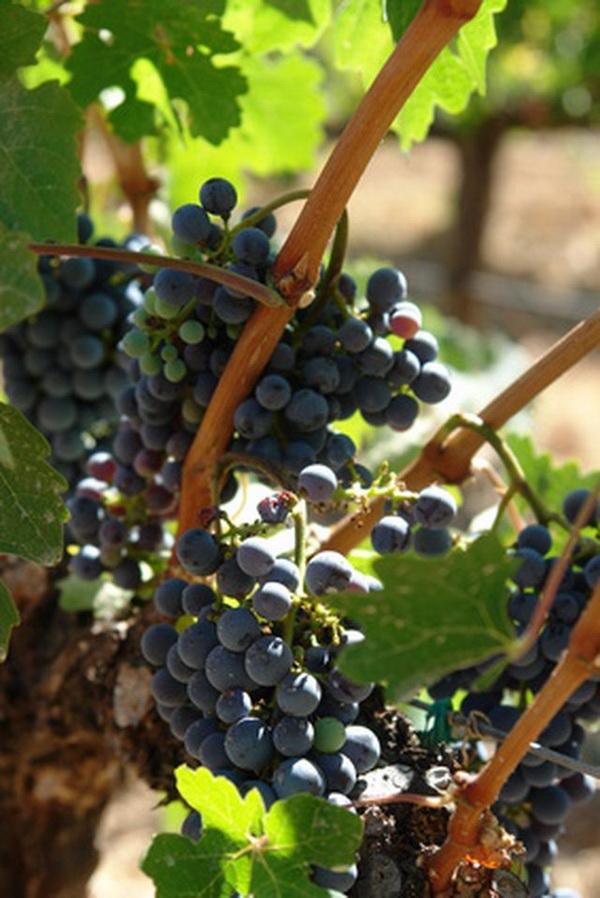 It was like being touched by a large squid with tentacles. At some point it became very slippery and I was afraid to fall! Then she remembered Celentano's movements and began to do as he did - everything went like clockwork! It even became pleasant, the berries became smaller and just like a wet massage.
What surprised me - how did red juice turn out from white berries? Another miracle, how amazing our nature is!
Now all that is left is to insist, add sugar if necessary and wait! I think what to call the nectar - nevertheless, I harvested it right on the ancient holiday of Mabon. And on the other hand, we are doing it for the first time and it may not turn out to be nectar, but a selective drank liquor! So offer options) And you can share recipes, otherwise we only theoretically know what to do ...
In the attic, by the way, they found a bottle in a casing - just right for wine. It remains to wash it well. I can't even believe this is happening! I hope that next year the grapes that we planted will also grow.
Eh, summer is over and the first month of autumn flew by like one day...
As always, please like the article, it really helps the development of the site. After all, with everyday articles I can earn money on material and show you something creative!
Thank you for your company, I embrace you with my wings and wish you a good day!
Your nectar Epoxy Fairy.
#winemaking #vineyard #from city to village #viticulture #grapes in dacha #private house #harvest #garden and garden #gardening
More interesting articles here: Dacha.
Source of the article: Did you dream of dancing in the grapes as Celentano? Unforgettable experiences!
Previous: Germinated lily bulbs at markdown in September. We take and are not afraid of anything
Next: I prepare a bed for garlic in advance to get a good harvest of large and healthy heads
Vine Spirits - Urban Sketchers
[Richard Sheppard in Calistoga, California].
The morning air is as refreshing as
I arrive at Vince Tofanelli's vineyard in Calistoga. Although the sun is not yet
Look over the hills, the sky is ablaze with oranges and reds. Already
Heads of grape pickers topped with baseball caps sway up and down above the vines.
Everything happens in a hurry.
Upon learning of my arrival, Vince
waves and comes over to greet me. He says "I can't remember the last time
crop seemed so promising. The vines look vigorous and the grapes are strong.
and "crunchy", which is great because the berries can be sweet in some years, but
is soft."
"Earlier today, Charbonot
was at 16 Brix, not yet ready to harvest. But Zinfandel - 26 Brix. One
degree Brix is ​​1 gram of sucrose in 100 grams of solution. This is grape
we're harvesting this morning."
I ask what I can do to help
and Vince puts me to work collecting leaves from full baskets. Load after load
A load of grapes is dumped into the baskets, emitting a ripe sweet smell.

Vince's mom follows the line of workers, making notes on her clipboard as each trash can arrives

The sun has finally risen to the top of the
distant hill, turning the valley bottom golden in colour.0061 grapes are a lighter color and wonder out loud why Vince lets
run through them.
He tells me he doesn't mind.
a few "almost ripe" grapes as sugars have generally risen. These
grapes that aren't quite "there" add acidity and complexity. I look closely and notice
that the fruits of Zin are unevenly black. Vince holds the bunch of grapes like this.
the sun shines through them. "Notice how bright red they are."
I lift the inflatable cluster
to feel the texture of the fruit: rubbery, elastic and dense. Little white spiders
crawl out from under the berries, frightened by being thrown. "Those
are good spiders." Vince says, "They don't bother the grapes and actually eat
bad bugs."
As help arrives, Vince
relieves me of the responsibility of gathering the leaves.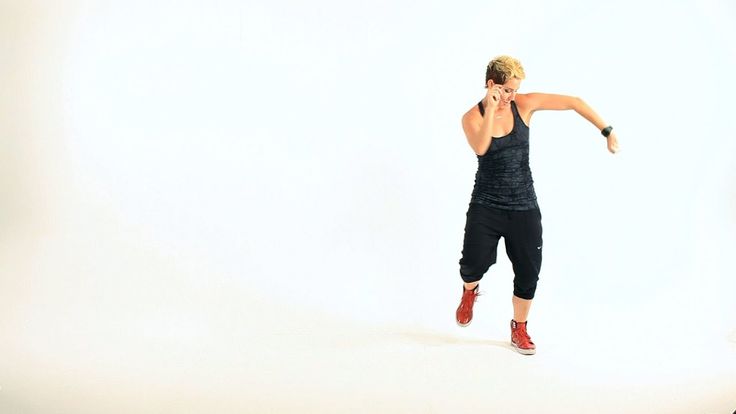 I ask him why the grapes have to be harvested like this.
early in the morning.
"In the early morning,
the sugar level in the grapes is stable, the acid level is better, and the grapes are colder.
temperature promotes fermentation. In the afternoon, the vines are closed, and the fruit
becomes flabby. Come, I'll show you how to pick grapes." it takes only a few seconds to free the vine from fruit
On the next vine Vince
finds a tuft that is shriveled and covered in fungus. "Try to smell it." This is
grape, musty. "This is the so-called 'noble rot' which is caused by
the fungus botrytis. If I were making a white dessert wine, this rot would be a good option.
and give the finished wine a honey character. But found on Zin,
Noble rot is just a rot ".
Another paradox of wine.
Rotting fruit isn't always a bad thing.
Not knowing how Vince got
in agriculture, I took advantage of the lull in the conversation to ask.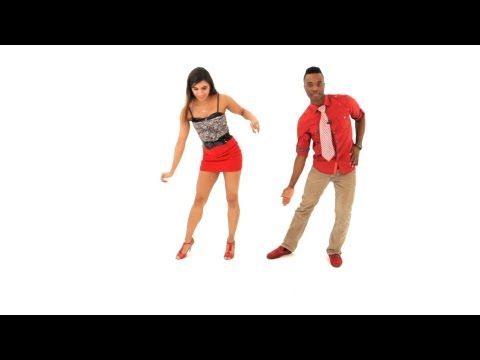 "I started out as my
grandfather's helper, in my 20s. By that time, he could do less physical labor
, so I helped. In the process, I learned to farm
in the traditional, old-fashioned way, using the same methods taught by my grandfather
grew up in Tuscany
"Although I was born and
raised here in Calistoga, I only spoke Italian until I entered school. Bus
drove me down the street," he says, pointing to
Silverado Trail.
"These days I stick to
fruits from these twenty-seven acres to produce about 1000 cases of wine.
wine for my own brand, Tofanelli Family Vineyards. What I struggle with
However, the question is what to do: wine, which will be stable from year to year, or
the one that represents vintage, without special processing.I prefer
vintage taste, but every year the flavor profile changes.0003
"Across the industry,
wine styles seem to be evolving. Winemakers are downgrading their wines for more subtlety and balance.
Over the last decade or so, winemakers are choosing
later, when there are more sugars, allowing wines with more high alcohol content. They then use more oak for balance, making even bigger and more powerful wines."
Approximately two hours after
picks with six vineyard workers, today's crop is harvested. I ask Vince how
how much fruit he thinks has been picked. Judging by what is in the baskets, he speaks.
me, probably four and a half tons. He covers the lids of the bins with plastic tarpaulins to help protect the fruits from the European vine moth, and climbs into his
pickup truck. Leaning out of the window, Vince says, "I used to feel melancholy and aimless walking through the deserted vineyards after the harvest, although it was great to sleep. But I got used to it, and now I can let it go and move on. There is so much to prepare for the next year".
I stay behind to have more time to sketch.
Plucking a Zin grape from the
vine, it tastes sweet, and its chewy skin and
crunchy seeds make the little globe taste like candy.
On subsequent tastings, I notice only a few of the
berries resemble each other, reminding me of the varied flavors of wild blackberries.
Separating dusty
plum grapes, I squeeze the juice onto the page of my sketchbook, forming a
puddle. It would seem that the juice of red grapes should be red, but it is just as transparent.
as in white grapes. I rub the peel in the juice and the red pigment starts flowing
.
I walk along the far bank of the
lot, then cross into the Zinfandel vineyard. Although the vines of
are at a considerable distance from each other, their canes are pulled through the rows, tangling with each other.
another, blocking my path. There I find a dense
twisted tree trunk, an excellent object for drawing. Facing north with hat on
on the one hand, I am protected from the hot sun when I start sketching.
The leaves whisper in
the late morning breeze stirs the reeds. Everything seems to be alive, and I feel a strange yet comforting feeling that the vines are aware of my presence.