How to make a spinning dance pole
X-Pole X-Lock Video Review | Easiest Way To Change Your Dance Pole From Static To Spinning
by Danna | May 17, 2018 | 6 comments
(Last Updated On: June 27, 2018)
In this article we're gunna talk about the brand new X-Lock feature that X-Pole has released in 2018 for their pole dancing poles.
Now if you've never heard of X-Lock, it's basically a feature on the bottom at the pole that allows you to turn it simply a quarter of a turn to change the pole from static to spinning.
In the older models you had to have a hex key to change the pole from spinning to static.  There were 2 places on the base of the pole where you will loosen those screws or tighten them and that would change the pole from spinning to static however this new X-Lock feature by X Pole makes this a lot easier, especially for those are in teaching pole dancing classes.
So How Does The X-Lock by X-Pole work?
Ok so what we have here in the picture ( and shown above in the X-Lock video review) is the close up of the base of a new X-Lock by X-Pole and as you can tell it's a very simple feature.
The dance pole is in static, meaning it will not spin and it's a stationary dance pole and with the simple quarter of a turn clockwise, then the pole automatically turns in to a spinning dance pole!
Do You Need To Buy A New X-Pole Dancing Pole To Get The X-Lock Feature?
No, you don't.  The new PX Pro model X Pole already come with the X-Lock feature installed.
Now if you have an older NX model X pole that you bought then you can put the X-Lock on those NX model dance poles so we will just briefly go through those models.
NX model X-Poles are Xpert pole dancing poles that use X-Joints during the installation.
If you have the very first X pole model that is a screw together type pole that doesn't have X-joints you cannot adapt the pole to use this new X-Lock feature.
It does have to be an X-Pole XPert model with a X-Joint and then it can adapt to the new X-Lock base feature.
This particular dance pole in the X-Lock video review above is a chrome X Pole Xpert 45mm that was bought prior to 2014.
There are some very slight differences in the XPert model poles made prior to 2014 They came with this adjuster cover that unscrews so you can see the adjuster bar on the inside.  Three hex screws tighten down on a flat part of the adjuster bar.
After 2014 X-Pole eliminated this removable adjuster cover on all the XPert dance poles and replaced it with a permanent adjuster cover.  The permanent adjuster cover will come with a line on the adjuster cover that you line it up with the red mark on the X-Lock adjuster bar.
It doesn't matter whether you have a pre – 2014 X-Pole XPert or an XPert dance pole made after 2014, they will adapt, and you can put this cool X-Lock base on your X-Pole.
The X-Lock makes it so much easier, specially for studio use because a lot of us would need to run to go get our hex keys to change the pole from static to spinning meaning you have to stop class, everybody has to go grab their hex keys and then you would unscrew the 2 hex screws in the base, and then go put the hex keys back to resume pole dancing class.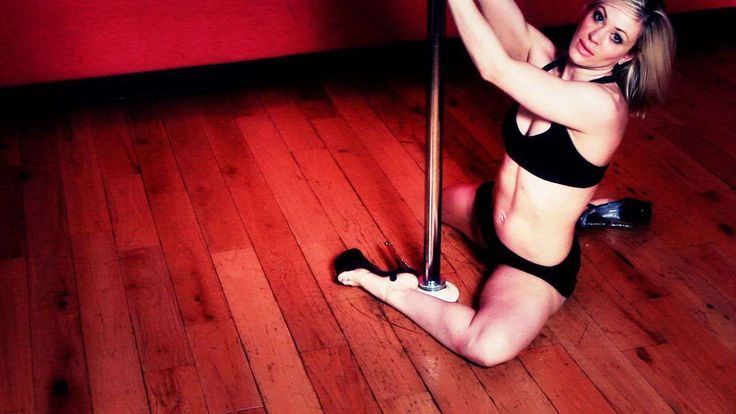 Unscrewing and re-tightening the hex screws on the base to change the pole from static to spinning isn't too big of a deal but the new X-Lock does do away with the need for those tools making this task easier than ever!
Heck, it's so easy to change you can literally change the pole from spinning to static (or static to spinning) in the middle of your spinning pole dancing routine without every stopping your dance or music!
Tips To Know When Adding The X-Lock To An Existing XPert Dance Pole:
Installing the X-Lock on our older model pole works fabulous, all you need to do is unscrew your old adjuster bar completely out of your dance pole and replace is the new X-Lock adjuster bar and base.   It's stupid easy : )
However, over tightening was an issue with when adapting the dance pole. You cannot over tighten the X-Lock, it's really important.  A lot of us really like too install our pole tight to ensure that they are safe, but you cannot over tighten a dance pole with this X-Lock base or it will make the pole hard to spin.
The other tip that I have for you is to be sure the 3 hex screws that tighten down on the adjuster bar are good and tight!  I didn't have these hex screws tightened good enough  and that caused my dance pole to move a little in the static position.   So get them good and tight.
The world of pole dancing fitness is evolving all the time and X-Pole is clearly a giant in this movement.
If you haven't tried pole dancing for exercise yet, do it today!   If there are no local pole dancing classes in your area to try (or if you are like many moms who are feeling to shy to give it a try in a public class) then you can learn to pole dance at home with simple online pole dancing lessons.
Life's Short, make it fun!  Your workout is a big part of your life, you might as well make it fun too!
Build A Pole | Dance Poles For Tall Ceilings
SKU: buildapole Categories: 40mm Dance Poles, 45mm Dance Poles, Chrome Dance Poles, Pole Dancing Poles | Pole Dancing Poles For Sale, X Pole, X Pole XPert Poles Tags: Build a Pole X Pole, Competition strength pole dancing pole, over 11ft tall dance pole, permanent installed poles, x pole
Frequently Bought Together
Price for all $332.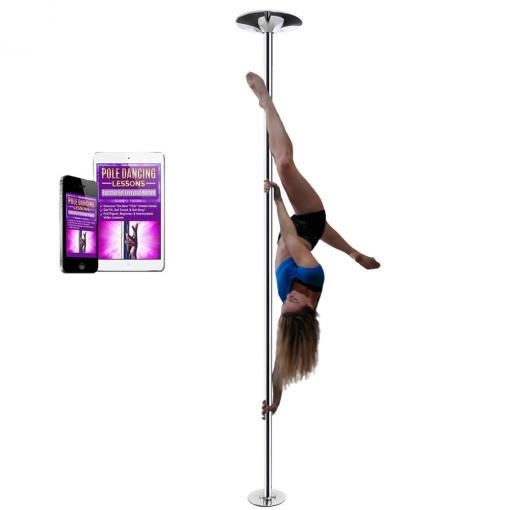 97
Add all to Cart
×
Description
Reviews (0)
Stock
Shipping
Height Chart
Lessons Details
When you need a very tall pole (especially one over 11'10") then Build-A-Pole by X Pole is your best choice.  The taller the pole, the more flexible it gets and therefor it needs more reinforcement for stability.  The average dance pole kits are not always suitable to extend over 11'10" and that's where Build-A-Poles by X Pole come in handy.
The X Pert X Poles and X Pole Sport Models can go up to 14ft high, however, they will have a tremendous amount of flex in the pole. Switching to Build-A-Poles provides less flex in the pole and a bit better stability.  The down slope is that Build A Poles will always be for the very tall ceiling height due to the longer "main pole" lengths.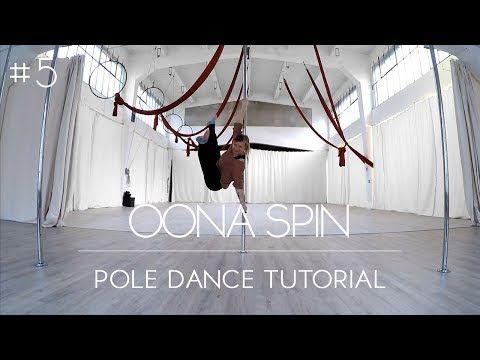 The X Pert X Pole or Sport models can be broken down to accommodate much lower ceiling heights if needed in the future due to their shorter "main pole" lengths but you would need to put up with the additional flex in the pole.  When the pole is very flexible, poles that remain installed and used for long periods of time need to be checked regularly to be sure all parts stay tightened.
Build-a-Poles are competition strength X-Pert poles perfect for studio use or home use where the ceiling is very tall.  The bottom X-Pert A pole is over 8ft long. With just one extension and one X-Joint, you could have a 2 piece pole! The pole is dual lined which is ideal for higher ceiling heights and busy studio settings.
The base has the same design and spinning option as the X-Pert pole.  You will also save money by purchasing only the items you need rather than a standard kit.
Simply provide us with your exact ceiling height so X-Pole can custom fit your studio with Build-a-Poles.
Studios that are currently using Build-a-Poles are absolutely loving these industrial strength, heavy duty 2 piece X-Pert poles!
Build-A-Poles are offered in
40mm Chrome
45mm Chrome
45mm Stainless Steel (see ceiling height limitations below)
45mm Brass.
Ceiling Height Information:
For a FULLY stainless steel and brass finish dance pole, your ceiling height must be between one of these three ranges:


11' 11" - 12' 3"
11' 1" -11' 5"
10' 3" - 10' 7"
The chrome finish can fit ranges 8'8" to 14'3"

Minimum height for this model is 8'8".
MAX height for this model of pole is 14′ 3″. 
Shipping Information:
Since the Build A Poles are shipped in longer pieces, shipping is a lot more expensive than the XPert Pro model dance poles.  Please be prepared to pay for that added expense.
Build A Pole are custom quoted and are done directly through X Pole at this time.   Simply click the buy now button for a direct email and phone number to contact X Pole directly.
We do not sell poles taller than 11′ 1″ at this time.  If your ceiling is taller than 11'1″, please click the get a quote button at the top of the page for an X pole build a pole quote.  Alternatively, you can consider a dance pole with a platform or stage base to place in the room.  These do not attach to the ceiling and are stabilized by the stage base only.
All X-Pole Products are shipped brand new directly from the X-Pole warehouse in USA ONLY.
Our stock availability is directly tied to theirs. If the X-Pole warehouse is out of stock, so are we. Please read the product description to see if a product is only sold in one area.
We do our best to put a notice above the add-to-cart button that notifies the customer if the item is out-of-stock.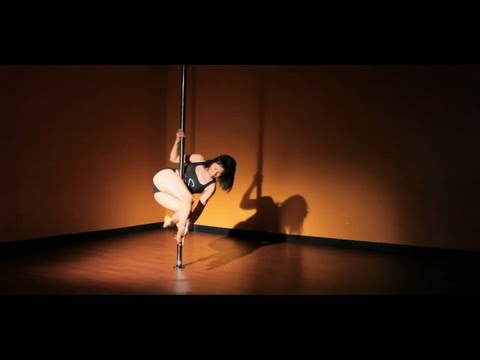 If you place an an order and the item is out-of-stock at the X Pole warehouse, your order will be reserved and guaranteed to ship immediately upon the next shipment arrival.
Unfortunately, X-Pole doesn't have a way of notifying our system in advance of stock shortages, but we do our best to keep the website updated.
Please be aware that X-Pole has different divisions for USA and Canada. Each division has different stock and they are NOT tied together.
All X Poles ship with a signature required for delivery.
Please Note – The shipping Courier will not accept any special delivery instructions. You must have a delivery address that can be verified via their address validation system without additional special instructions or request the package be held for pickup at their nearest facility.
US $75 – Fed Ex Ground
Alaska & Hawaii ship USPS Priority, Cart will calculate price.
We Do NOT ship to any other countries than what is listed above.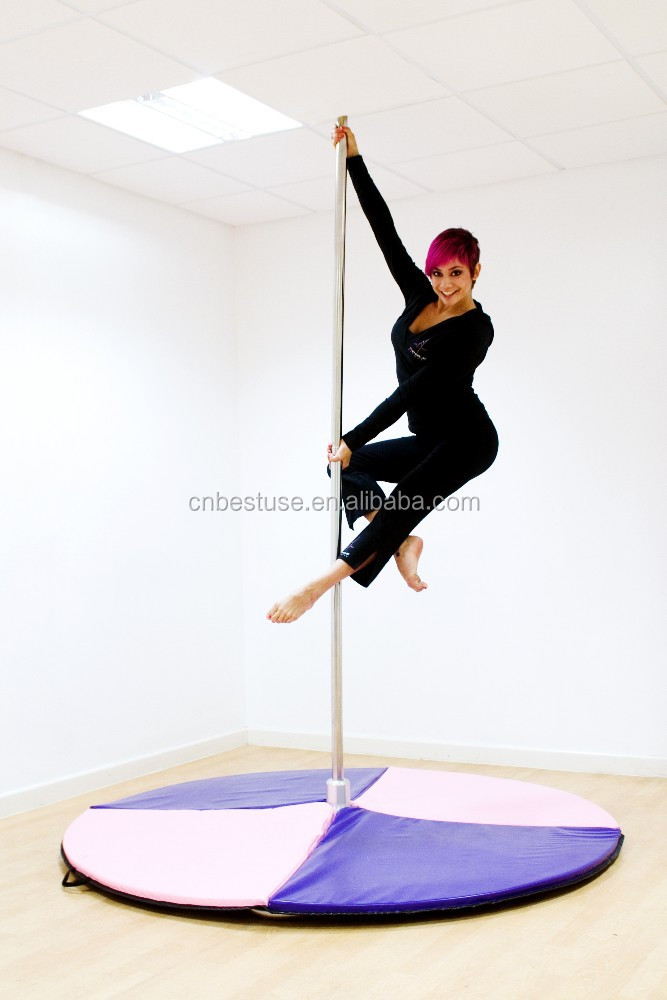 We are NOT shipping products to Canada at this time.
Under normal circumstances – Estimated time of delivery is 2-5 business days depending on your location. X Pole takes up to 72 hours to prep and package the order to ship during regular business hours, excluding weekends and Holidays. Due to COVID Pandemic changes, X-Pole is currently taking 14 business days to processing and deliver items.
Please NOTE* X Pole is not currently operating under normal circumstances. Recent office closures and Remote order processing changed to protect customer and employee health has impacted X Pole ability to ship as quickly.
Access to pole lessons is immediately available after purchase. Look for those details inside your shop account or on your order receipt to access them.
Estimated Time Of Delivery:
USA: The X Poles are shipped directly from the X Pole warehouse in California via Fed Ex ground in the USA.
Pole Fitness Dancing Video Lessons

Enjoy
Instant Streaming Access to Beginner Online Pole Dancing Lessons via a mobile device, desktop or smart TV –
A $47 VALUE — INCLUDED!
In these lessons, you will learn basic pole moves, spins, and tricks as well as dance stretches, toning exercises, and pole dance routines. The pole dance routines are broken down into individual easy-to-follow lessons!
While these dance poles are also known as "Stripper Poles", the lessons are NOT stripper-style lessons. Everyone is welcome here we just want to be upfront with the style of lessons you are purchasing are more contemporary and not exotic. These lessons are for fitness reasons which include professional dance instruction with the foundation of ballet. While some of the movements are taught as feminine and sexy, you will not be learning to strip.  (an example of one of the online pole dancing lessons is shown below)
Were you hoping for more advanced lessons?  Don't worry, we have a deeply discounted One Time Offer EXCLUSIVELY for customers who purchase this pole just in case you want to enjoy more than beginner lessons.  This offer is presented to you when you register for your beginner lessons included in this dance pole kit.
For More Details Regarding These Lessons Go Here >>
Subscribe to our newsletter and be the first to know of sales & coupons.
Get free insider videos & other tips for pole dancing at home!
JOIN NOW : )
Rotating or static pylon - which one to choose? — A bit about repair and construction
Novice Pole dancers do not always know which pole is better to start classes on: spinning or static.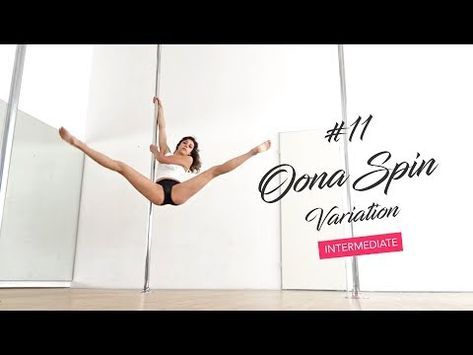 Both types of pylons have a number of disadvantages and a number of advantages. For beginners, it goes without saying that it is better to train on a static pole first.
Beginners will have a better understanding of the basics of pole work and will not get very dizzy while performing the elements.
Advantages of Rotating Pylon
1. All elements made on the rotating pylon look very impressive. It is possible to freeze in a certain beautiful position, and due to the movement of the pylon, rotate for some time.
During the rotation, the elements can be changed, along with this, the pole will not stop if it is first untwisted very strongly.
2. Spins on such a pole are much easier to do. It does not need to apply hardening for rotation during the execution of twists.
It is enough to make a swing, take the necessary position for twisting, and the pole will rotate the athlete by itself.
3. Most spinning poles still have a spinning pill.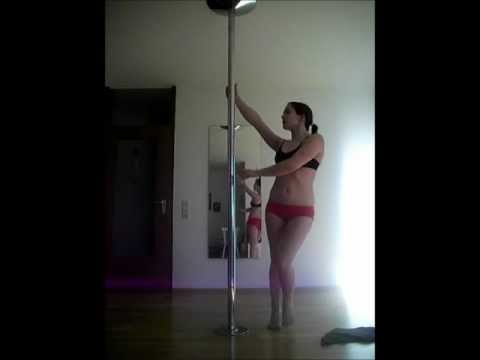 This "pill" is a circle at the bottom of the pole that you can climb on.
Staying on the "pill", besides this, it is not necessary to make complex movements, since, in addition, the very poses and simple elements will look spectacular when the pylon itself rotates.
Rotating Pylon 9 Disadvantages0003
1. In most cases, the pole spins quite strongly, so when performing tricks on it, the head can spin. people and beginner dancers who have problems with the vestibular apparatus, it is better not to practice on such a pole.
2. The pylon rotates all the time, and there is little momentum to spin it up. But for some elements of Pole dance, rotation of the pole is not required at all.
3. The "pill" near the floor is also not always ergonomic, because it can interfere with the execution of special movements from the floor or in the performance of some descents.
Advantages of
Static Pylon
1. The pylon does not rotate, and therefore it is easier to work with it in certain situations.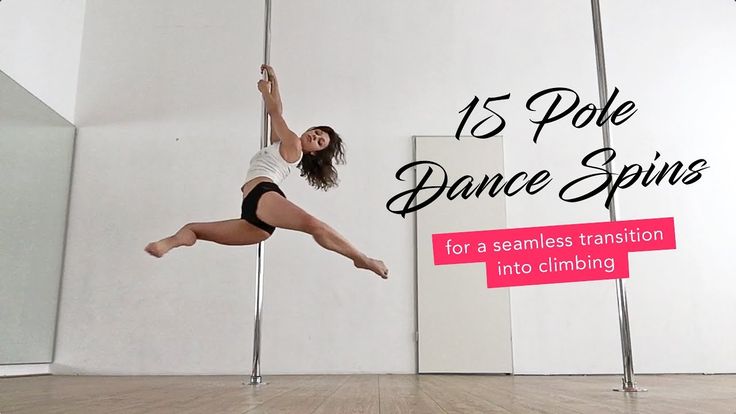 Intricate tricks are easier to do on a pole that does not spin and stands still.
2. A static pole is less intimidating to beginners than a spinning pole. The dancer can concentrate on the execution of the element and not be afraid that it will be twisted too much.
Pole dance experts also prefer to do many tricks on a static pole.
3. Having learned to do elements and certain twists on a static pole, it is always possible to perform them on a spinning pole. Conversely, this statement is not applicable to all dance movements.
Disadvantages of a static pole
1. Many elements no longer look as bright as on a spinning pole. In order to captivate the viewer, more twists and complex tricks will come in handy.
2. The execution of twists requires more skill and strength. The athlete can rotate around the pylon only due to their own movements.
special pylons are now common, in which it is possible to regulate the rotation. Such poles become static or rotating depending on the desire of the dancer.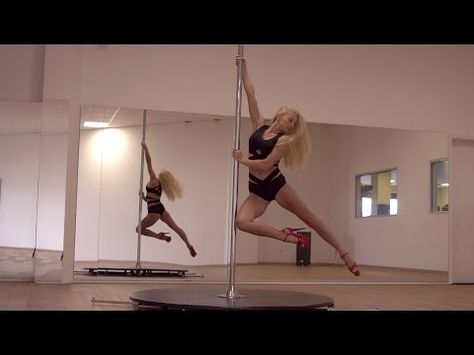 Rotation is regulated by a special key, which twists the "holders" at the bottom of the pole.
These pylons are very ergonomic as they combine the advantages of both static and rotating pylons.
We recommend that you try dancing on both a static and a spinning pole before purchasing. To do this, for example, you have the opportunity to sign up for pole lessons in St. Petersburg at the SportMix dance school.
Pole dance. Links for static and dynamic pylon
You have read the article, but you have not read the magazine…
Which printer to choose for your home

Traveling with a child. which country to choose?

Which stairs to choose for the house

Which toys are best for your child
What Pole Dancing Schools Teach
Pole dancing is the right way to a beautiful flexible body.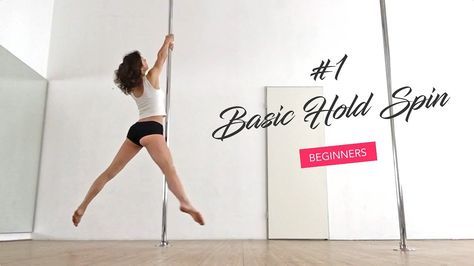 The exciting elements of the dance will turn anyone's head, and the pleasure of training has no limits. If you are a hunter for positive emotions, then you should sign up for lessons at the pole dancing school.
Pole dance school is a great opportunity to learn beautiful smooth movements, improve your gait, increase self-esteem and seduce your beloved man.
Pole dance school for girls: what is it?
Pole dance is a popular modern dance direction, which is especially liked by girls who want to master to some extent erotic seductive movements, improve body plasticity, lose weight, and also make the body strong and toned. Another name for this amazing dance is the pole dance.
Dance pole (pylon) is usually made of metal (stainless steel, titanium, copper) and has a circle with a diameter of 38 mm to 52 mm. The material for the manufacture of the pylon affects the accuracy of the elements (the degree of sliding, the degree of adhesion, etc.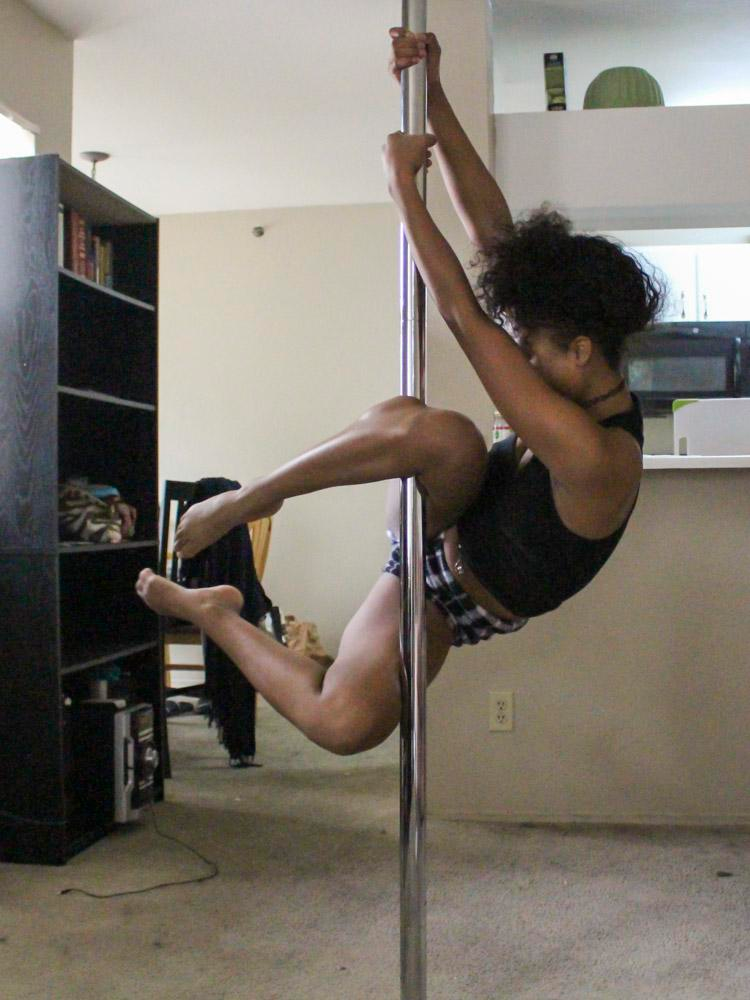 ). It should also be noted that the pylon can be fixed and be static, or it can rotate around its axis. The second type of pylon is often used for performances to increase the level of showiness of spins.
It belongs to the aerobic types of physical exercises, and the pole acts as a simulator.
The main thing to learn when mastering the lessons of the pole dance school is the feeling of one's own weight, the ability to hold the body due to the strength of one's own muscles, or rather, the strength of the arms, legs, abs, back muscles.
Pole dance school features
For the convenience of classes at the pole dance school, 2 groups of girls are usually created:
professionals: girls who have mastered practically dancing, but want to continue dancing, reaching new heights; beginners:
girls who are just starting to master classes and require more participation in the coach's training process.
Over time, beginners necessarily turn into professionals and move into a group where the level of training and requirements are much higher.
What is taught in the dance schools on the pylon
Classes are held according to the technique specially developed by specialists, which consists of 3 types of dance on the pole:
Pole ART : Artistic dance, where great attention is paid to much attention. the quality of the pole tricks, the costume of the artist, and the height at which the tricks are performed is 2 meters and above;
exotic pole dance : in this type of dance, the emphasis is on the plasticity of the body, elegance and musicality, the movements are erotic in nature;
pole sport/pole fitness: this type of dance involves the most difficult training program that requires good physical fitness.
What else do you need to know about the modern pole dance school?
The clothes of a student in a pole dance school should be concise and comfortable, not restricting movement during lessons.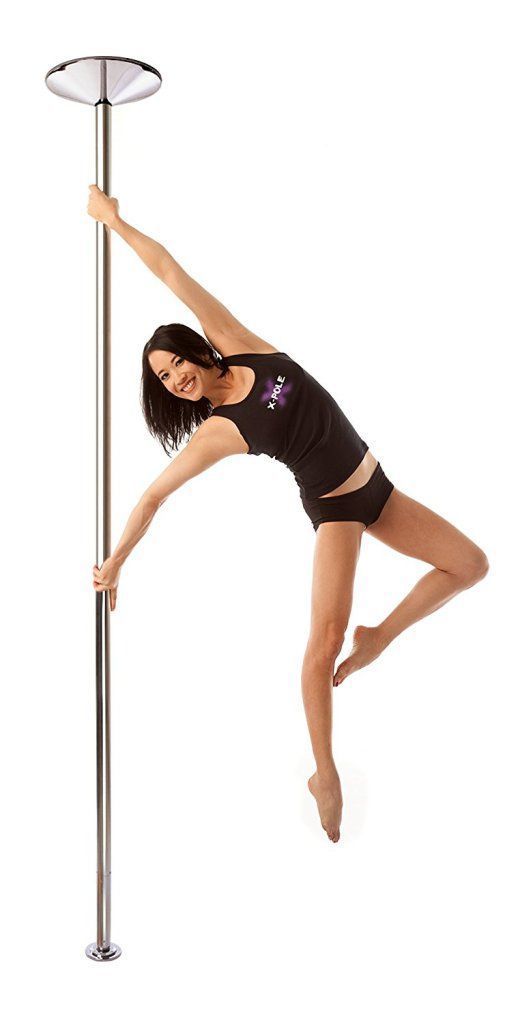 The following clothing is recommended for practice: top or tank top.
Who is embarrassed about bare body parts - you can wear a comfortable moisture-absorbing T-shirt ; shorts : they must be of breathable material and must not press or hinder movement.
The shorts must be made from as elastic as possible; Czechs with leggings or socks: high leggings allow you to save your legs from unsuccessful movements during classes, friction on the pole itself, and also create a sliding effect.
Pole dance school classes are accompanied by modern music with suitable rhythms for every taste.
You can offer the trainer your own music options or create an individual dance to the desired composition.
In pole dance schools, as a rule, only professional dance directors and choreographers work, so students have a chance to quickly master skills and abilities, enjoy constant improvement.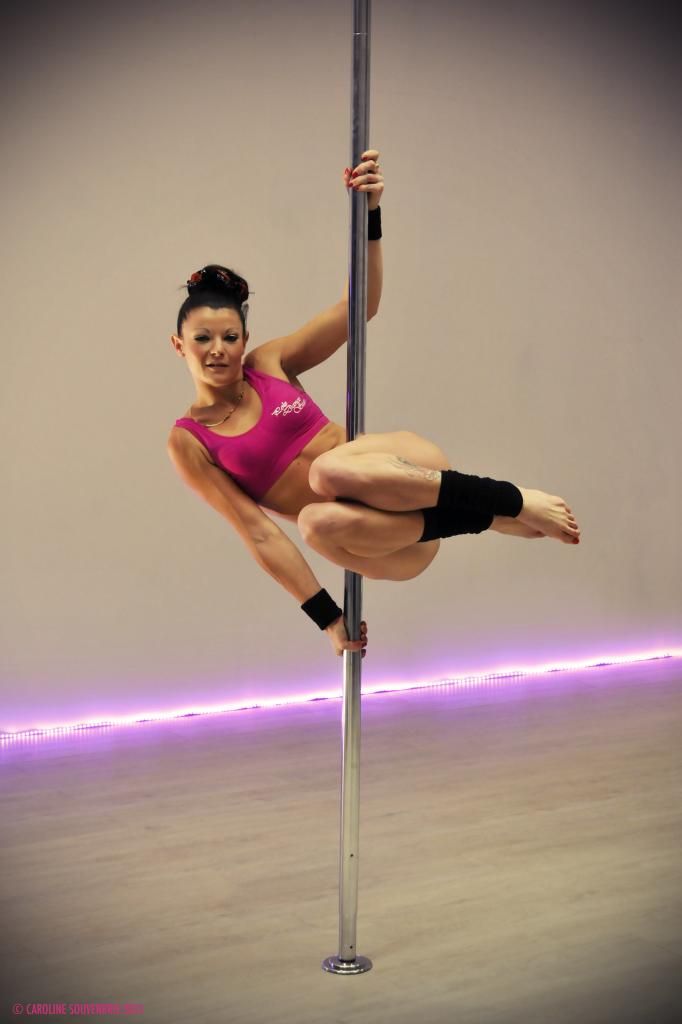 Pole dancing studios are equipped with quality poles, both stationary and rotating. But you can see how pleasantly the body rotates, and how movements are honed, in a large wall mirror.
The halls must be equipped with ventilation systems for a comfortable temperature in any season, there are also specially equipped changing rooms and comfortable showers.
Pole dance school is one of the best places for girls who want to achieve the following results:
adjust your weight,
improve body plasticity;
become mobile, light and dexterous;
learn to loosen up
give a beautiful dance to a beloved man;
will learn how to professionally dance on a pole, which will definitely make it easier to start in any other kind of dance;
get good stretch and flexibility, graceful gait;
get rid of stoop, fatigue at work.