How to decorate a dance studio
Dance Studio Design Ideas: How To Create A Beautiful Space
For a lifelong dancer, there's no denying the nostalgic feeling of walking into a dance studio. From beautiful wood flooring to oversized mirrors and ballet barres, it evokes emotion in nearly every dancer. Now that you're a studio owner, you probably want to capture that same feeling for your students. Start with these dance studio design ideas for your space.
Devise a Plan Before Getting Started
Your first step when it comes to dance studio decor is to decide on your budget. Fortunately, there are plenty of beautiful and welcoming dance studio design ideas that are budget friendly.
Consider starting a spreadsheet to keep all of this information organized. Jot down the different spaces you'd like to work on and devise a budget for each one. As you make purchases, track how much you're spending to stay within your budget. You may spend less in some areas, giving you more cash for other spaces.
A spreadsheet will keep you from going overboard.
Next, create a vision board! This is a great way to see your hopes and dreams for the space in a new light. Whether you go the old-fashioned route with scissors and a stack of magazines or compile a digital board on Pinterest, it's a helpful exercise. This is one of the best ways to nail down a cohesive style and color scheme. This step is especially important if you're working with a decorator on your dance room ideas.
Make An Impression With Your Dance Studio Deco
r
There are so many dance studio design ideas that can transform your space and make it your own. Here are several elements of dance studio decor to consider.
Best colors for dance studio walls
Many of your walls will be covered with floor-to-ceiling mirrors that let your dancers watch themselves perform. In these studios, it's best to keep things simple to avoid any distractions. After all, your dancers are the focal point!
However, painting the wall space in other areas will really make your studio feel more polished and beautiful.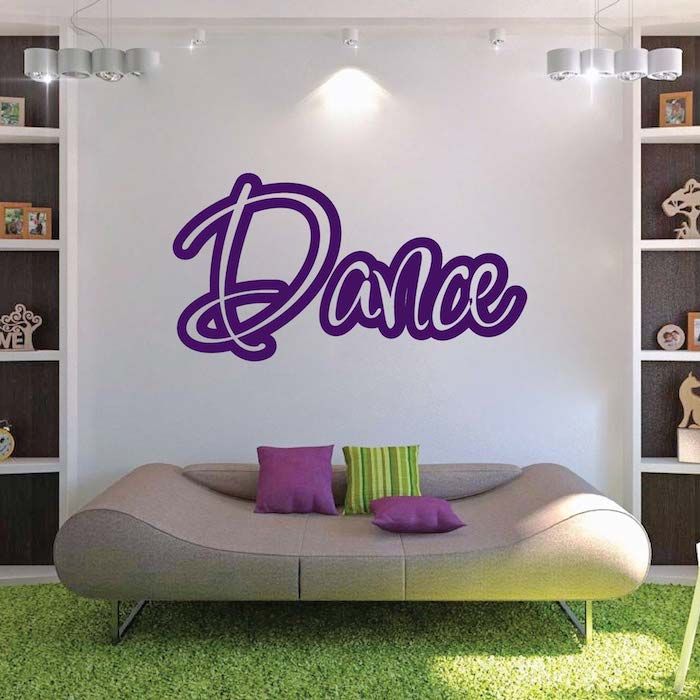 As you browse for the best colors for dance studio rooms, consider soothing light tones of blue or green. If you plan on doing a lot of decorating with art, trophies, and other items, go with neutral browns, grays, or whites.
Just make sure that all aspects of your dance studio decor meld well. From bathrooms to practice areas, your colors should work together to create a clean and cohesive look throughout your studio.
Dance studio lighting ideas
Your dance studio lighting should be both beautiful and functional. There's nothing worse than the feeling of overly white and bright fluorescent lighting. Likewise, a dim room can be hazardous for dancers.
LED lighting should be a frontrunner as you begin browsing. Whether you have recessed lighting or suspended fixtures, there are many benefits of using LED bulbs. These include:
Longevity and energy efficiency to help you save on utilities
Low heat loss to prevent your dancers from overheating due to warm lights
Variety of color temperatures and lumen outputs to customize your look
From there, don't be afraid to incorporate lamps into certain spaces.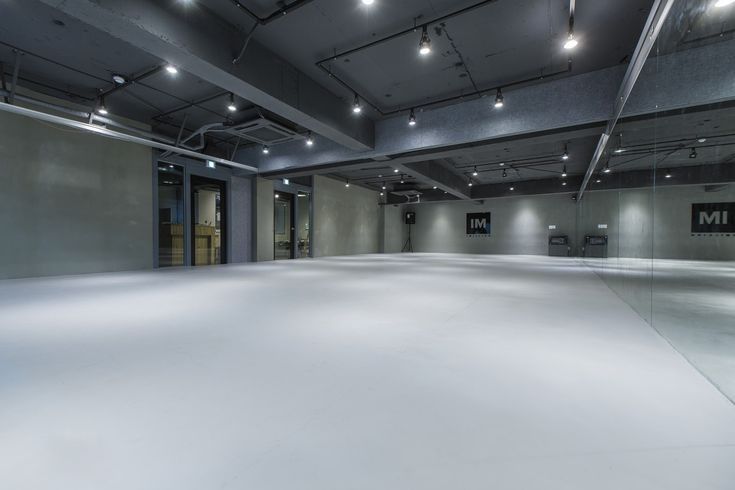 From the front desk to the lobby or waiting area, a beautiful table or floor lamp is a dance studio decor statement to bring in some fun.
Wall art for dance studios
You've handled the big aspects of your dance studio design ideas. Now it's time for the finishing touches. Bring your space to life with meaningful art or decorative pieces that are a reflection of you and your studio.
Wall decals are super easy to apply and switch out to keep things fresh and new all the time. These may include inspirational quotes, murals, or even peel-and-stick wallpaper patterns. If you prefer a traditional painting or photographs, there are so many pieces of wall art for dance studios that cover a range of dance genres. For those on a tight budget, you can even find prints you love and frame them yourself.
If you've been teaching dance for some time, you may have trophies and awards to show off. Consider shelves or a beautiful glass case to put them on display in the front areas.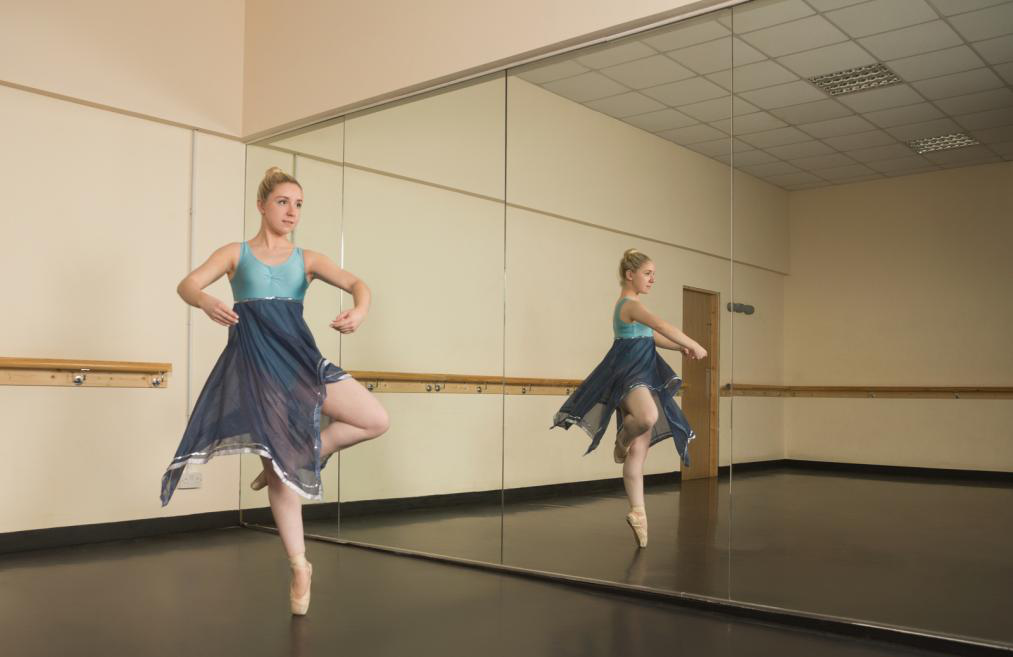 Think about framing and hanging old dance costumes, especially those from special performances. They'll go with the overall dance theme of your studio and give guests something to look at while they're waiting for class to begin!
Don't Forget Your Office!
While it may be tempting to let this area go, it's important to create a space that is comfortable and conducive to getting work done as a studio owner. The more comfortable and at home you feel in your office, the more you'll be able to focus on the many tasks of running your business.
While it's important to incorporate functional items like file cabinets, it's just as essential to make this space your own. Hang your awards, put up shelves for trophies, and include photos from your own career. Create a space that makes you proud! These meaningful memories will keep you feeling inspired and motivated when things get tough.
Looking to paint the walls? Research shows blue hues boost productivity more than other color options.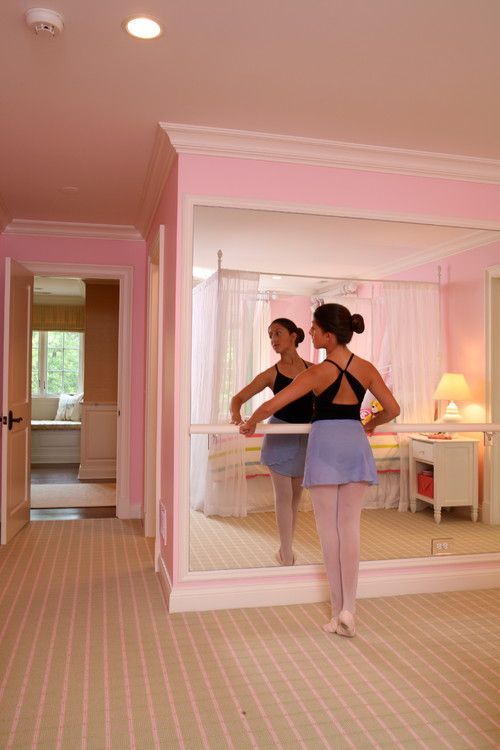 Keep it organized with Studio Director
You're bound to wear many different hats as you navigate being a dance studio owner. Fortunately, you don't have to do it alone! From online registration and tuition to marketing automation, Studio Director is the solution to simplifying your everyday processes as a studio owner.
Learn how Studio Director can help you streamline your business and maximize your time. Schedule a product demo or set up a free trial.
Discover How Our Software
Can Help Your Studio
Get Started Now
Dance Studio Decor - Etsy.de
Etsy is no longer supporting older versions of your web browser in order to ensure that user data remains secure. Please update to the latest version.
Take full advantage of our site features by enabling JavaScript.
Find something memorable, join a community doing good.
(1,000+ relevant results)
How to open a dance school from scratch - an idea for business 2022
A dance school as a profitable business idea
Dancing is one of the most popular hobbies in the world.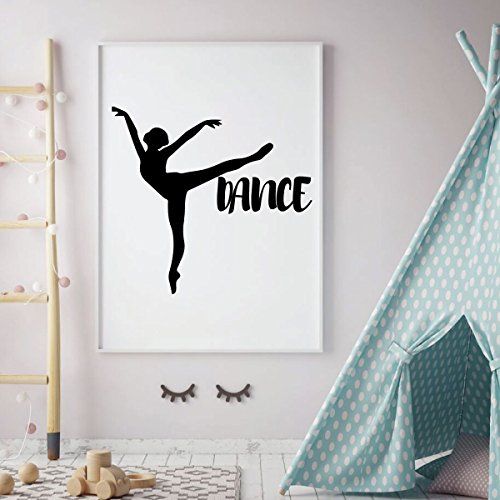 There is no limit to self-improvement in them, children and adults enjoy doing them almost all their lives. By opening a dance school, you will get a permanent audience and a stable income.
The cost of implementing a business idea and the profitability of dance schools
It is profitable to open a dance school in a large city, such as Yekaterinburg. There, it is able to bring from 50,000 ₽ of profit per month and pay off in 10 months. To increase income, you can hold thematic seminars, take orders for staging individual dances. nine0005
Costs for opening a dance school in Yekaterinburg:
| | |
| --- | --- |
| Expenses | Amount, ₽ |
| Opening IP | 10,000 |
| Repair and preparation of halls | 250,000 |
| Purchase and installation of equipment and furniture | 90 000 |
| Advertising campaign | 150,000 |
| Total | 500,000 |
Monthly expenses:
| | |
| --- | --- |
| Expenditure item | Amount, ₽ |
| Rent of halls for classes from 125 sq. m. | 70 000 |
| Staff salary, minimum | 100,000 |
| Taxes, utility bills | 20 000 |
| Advertising, organizational and other expenses | 10,000 |
| Total | 200,000 |
Consider buying a franchise
Franchise "Vita Spa & Beauty" - SPA salon
1 570 000 ₽
Rating
Profit On request
Payback 7 months.
All franchise offers in this area (1)
What you need to open a business and run a school
You can register a dance school as an individual entrepreneur on the USN or UTII, indicating OKVED 92.34.2. Licenses and cash registers are not needed for work, but you will need:
Obtain an IP certificate
Obtain permission to open a school and place a sign in the city administration
Agree on the possibility of operating the premises in Rospozharnadzor, SES
Enter into agreements with the landlord and employees
Coaches working with children need medical records with notes on medical examinations passed on time.
nine0005
Requirements for the premises
It is better to open a dance school in the central area, close to major transport interchanges or in residential, densely populated areas where many adults live with children of different ages. Strict requirements are imposed on the premises:
The presence of halls with an area of ​​at least 80 square meters. m
Arrangement of ventilation and air conditioning systems, bathrooms, shower cabins
Establishment of separate dressing rooms - men's and women's, at least 10 and 15 sq. m respectively
Allocation of a hall and a recreation area with a size of at least 20 sq.m
You can rent an already prepared room in specialized fitness and business centers, but the rental price will be higher than for an unequipped hall.
Preparing the halls and rooms for work
The practice halls need to be renovated:
Lay a safe floor covering (dance parquet, board)
Make cosmetic repairs, hang mirrors throughout the wall
Equip halls with ballet bars, pylons and other devices for selected types of dances
Place musical equipment, hang speakers
Equip locker rooms with hooks or lockers, benches, place upholstered furniture in the recreation area, and an administrator's desk at the reception
Staff
Good trainers are the defining factor for a dance school.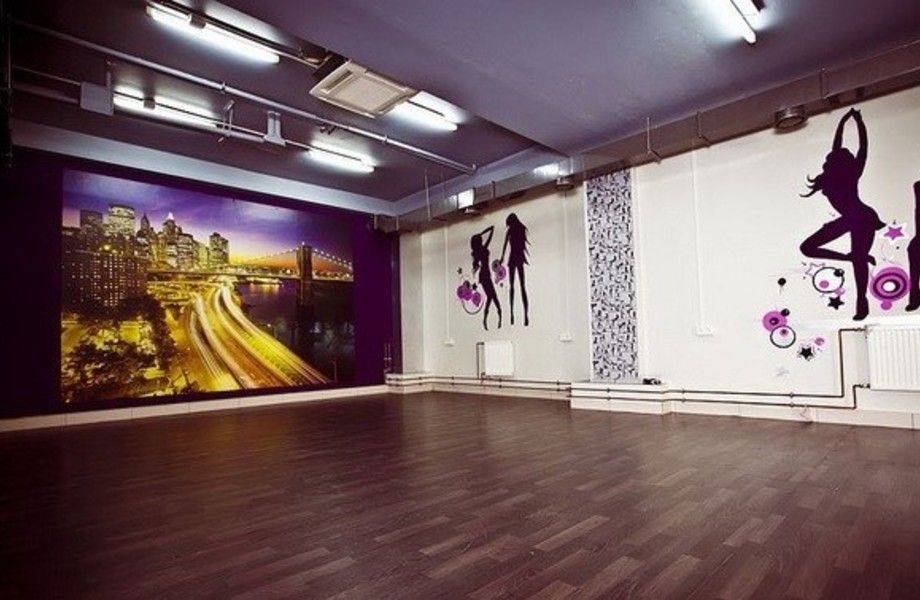 They ensure the influx and loyalty of students, help in advertising with the help of word of mouth. It is good if the owner himself works as a coach and conducts classes. For a dance school you need at least:
Three hourly trainers — from 60,000 ₽ and more
Administrator — 25 000 ₽
Cleaner — 10 000 ₽
Outsourcing accountant serving individual entrepreneurs — 5,000 ₽
Advertisement for a dance school
Primary advertising campaign should include notification in social networks and city entertainment portals, ordering printed announcements about the opening of the school. In the future, you need:
Make a sign on the building, put a remote shield in front of it
Regularly hand out leaflets with the address and offers of the school, flyers for discounts near schools, office and shopping centers
Conduct dance evenings, participate on behalf of the school in city entertainment events
Advertising examples:
Sample dance school poster Sample dance school flyer Sample dance school flyer
Comparing the cost of starting a dance school from scratch to acquiring an existing studio:
| | |
| --- | --- |
| School opening costs — 500,000 ₽ | Purchase of a popular dance school in the center of Yekaterinburg — 420,000 ₽ |
| Estimated profit — 50,000 ₽ | Confirmed profit — 70 000 ₽ |
| Average monthly expenses — 200,000 ₽ | Average monthly expenses — 100,000 ₽ |
| Payback - 10 months | Payback - 6 months |
| Requires investments in the preparation of the premises, obtaining many permits, looking for trainers and clients | The school has been operating for 7 years, a customer base of adults and children has been formed, halls of 130 square meters are fully equipped. m. |
Taking into account the complexities and costs of preparing the premises, expensive rent and the need to develop a client base, it is more profitable to start a business with a ready-made business. It pays off faster and brings more profit.
What is the best way to register a dance studio - as an NGO or as an individual entrepreneur?
Good afternoon!
Decided to formalize the dance group (dance studio). We settled on the form of organization - "Non-profit organization" or "Non-profit partnership".
Please tell me if we made the right decision or is it better to open an individual entrepreneur? If so, what documents, besides the articles of association, need to be prepared for registration?
Thank you very much in advance for your reply. nine0005
, Marina Alexandrovna Zhirkova, Ryazan
to open an IP non-profit partnership
Svetlana Nikiforova
Lawyer, Kemerovo
Hello, Marina Alexandrov4.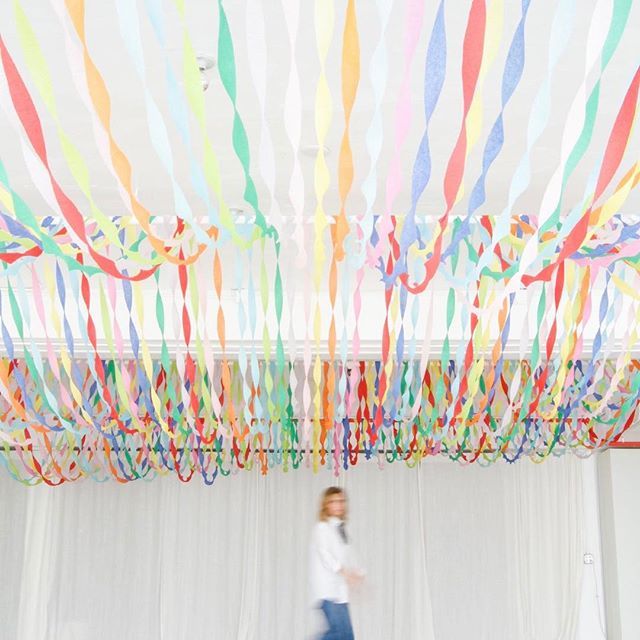 It all depends on the purpose for which you create a legal entity and, in accordance with what arguments, you chose this form.
Nonprofits have a number of restrictions.
One of them is that, as a general rule, non-profit organizations can carry out income-generating activities, if it is provided for by their charters, only insofar as it serves the achievement of the goals for which they were created, and if it corresponds to such goals. Those. You can direct the received profit only for statutory purposes, divide it among yourself, as participants in a commercial organization can - you cannot. nine0005
Alexey Pogorelov
Lawyer, Kaliningrad
Good afternoon! Considering the format of activity planned by you, this format is correct, but no one obliges you to extract a large profit from the activities of the organization. Here it is worth considering what is more convenient and less resource-intensive.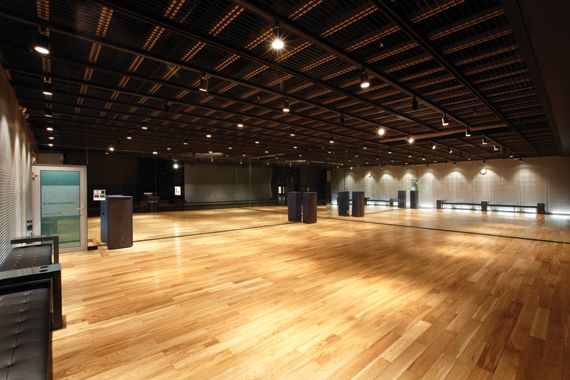 In this case, you can give preference to individual entrepreneurs, simple registration, minimum reporting, contributions can be turned into payment in the same amount (for example, what's the difference). Thus, it will be easier for you to live and you will be able to carry out activities calmly. In addition, if you decide to engage in commercial activities, it will also be easier. nine0005
Similar questions
Trademarks, patents
Do I need to change the name completely or can I do something about it?
Hello! I am self-employed, I rent a dance hall. The studio was named dance family. Previously, she worked as an individual, then as an individual entrepreneur, and this year she switched to self-employment. Yesterday, the head of the studio with the same name from another city wrote to me and said that they registered a trademark for this name and now I have no rights to use it.
Do I now need to change the name completely or can I do something about it? I am attaching screenshots of groups in VKontakte. The purple logo is mine. nine0005
, question No. 3541864, Alena, Moscow
Consumer protection
Is it possible to close the IP in advance or only after I return the goods
Hello! I want to close the IP before the new year, but the goods are in the wildberry warehouse. Is it possible to close the IP in advance or only after I return the goods.
, issue No. 3540796, Svetlana, Moscow
1000 ₽
Issue resolved
Legacy
Please tell me the correct procedure for canceling/appealing a court decision in absentia. Someone IP Ivanov
Please tell me the correct procedure for canceling / appealing against a court decision in absentia.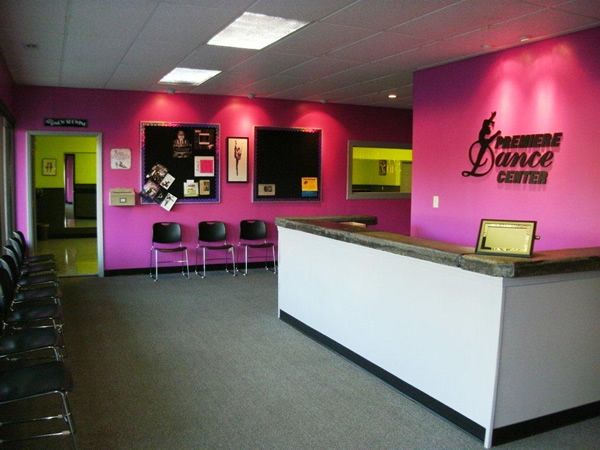 A certain individual entrepreneur Ivanov bought my old debt from a deceased bank and collected it through the court. The court was too lazy to find out my new address - the subpoenas and the Decision sent to the address of my old registration, from where I left 10 years ago. That address was on the old loan agreement. Now having learned from the bailiffs about this penalty, I would like to cancel the CORRESPONDENCE judgment of the court, however, six months have passed since its issuance and it has entered into force. So what I plan to do: 1) Application for suspension of execution of a court decision 2) Familiarization with the case 3) Obtaining a default court decision 4) Within 7 days, a petition to cancel the default decision - does it make sense? After all, the decision has entered into force and the Review of Judicial Practice of the Supreme Court of the Russian Federation No. 2 (2015) directly says that it is already too late, it is necessary to immediately restore the deadline for appeal and file it.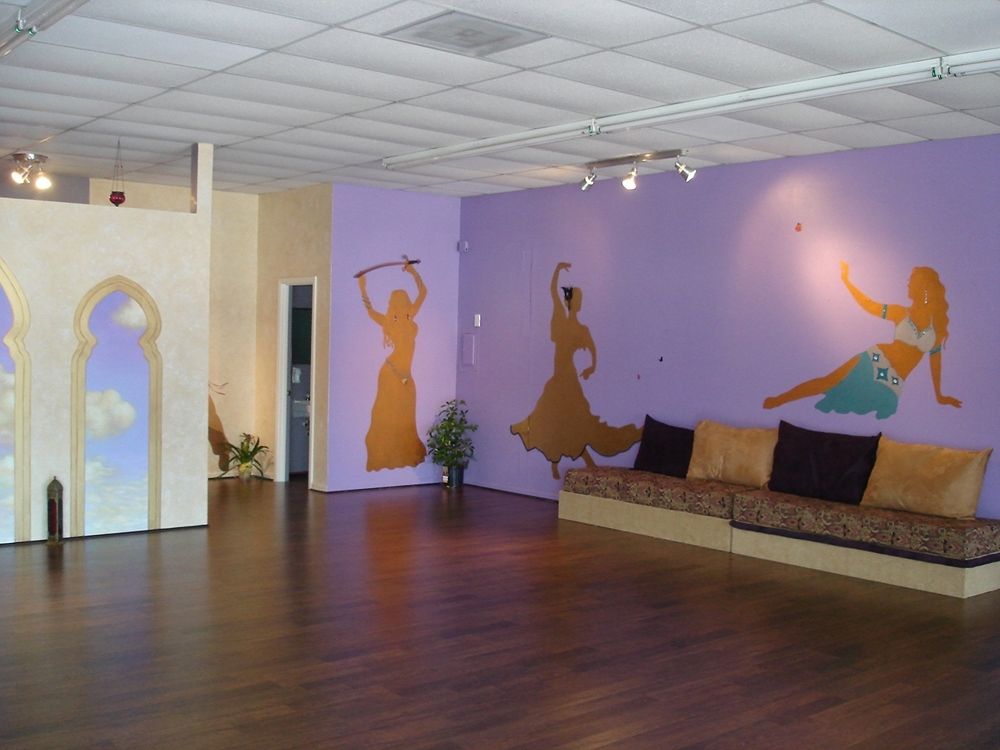 5) Appeal + petition to restore the deadline for its submission on the basis that I have been registered at a different address for 10 years and could not physically receive it at the old one. And I could not tell the new address to the bank, because the bank died 9years ago. 6) For the appeal, I still have one argument - the limitation period for the loan has expired (the loan was with the last payment in December 2015). Accordingly, the IID expired in December 2018 and all penalties and penalties should be canceled. And besides, at the time of the death of the bank, almost all of it was paid, and the creditor is trying to get it in full, as if there were no payments at all. Thanks in advance to all who answer!
, question No. 3540581, Konstantin, St. Petersburg
Business law
Can a programmer work for himself or as an individual entrepreneur or LLC
can a programmer work for himself or as an individual entrepreneur or LLC
, question No.