How to dance breakdown
8 Music Video Dance Tutorials to Give You Superstar Moves (Hit Songs)
Dance, Performing Arts
Are you learning how to dance to some hit music video dances? Then, these easy and fun dance moves tutorials are for you! Music videos contain some of the most impressive dance sequences ever, and many of us love to emulate the moves of our favorite artists. Whether you're looking for popular songs with simple, fun dances to learn or a more advanced music video dance tutorial, you've come to the right place!
While many of us can't learn an entire dance routine just by watching a music video, there are dance teachers out there who can break down the routines into step-by-step sequences. Though nothing beats working with a teacher in person, some great YouTube music video dances have been created to help elevate your moves to superstar level without making you step foot into a dance studio.
The following handpicked dance tutorial videos contain some of the most iconic music video moves of all time.
From Justin Timberlake to Dua Lipa and Lady Gaga, get ready to impress your friends when they see you pulling off these famous routines!
What Are Some Cool Dances to Learn?
Whether you're just trying to learn how to dance or you're looking for fun moves to add to your repertoire, these cool music video dance tutorials are well worth learning.
Dua Lipa – Break My Heart
Justin Timberlake – "Suit and Tie" 
Ariana Grande – "Problem"
Michael Jackson – "Thriller"
Lady Gaga – "Applause"
Beyonce – "Single Ladies"
Justin Bieber – "Baby"
Katy Perry – "Dark Horse"
Now, let's take a look at the best dance tutorial videos!
9 Music Video Dance Tutorials
Are you looking for an easy dance tutorial for beginners or fun dances to learn? You'll love these! These easy-to-follow videos will show you how to learn to dance in no time at all!
Dua Lipa – Break My Heart
This 2020 hit is a fun tune and awesome music video! This easy-to-follow tutorial makes it exciting and rewarding to learn these moves.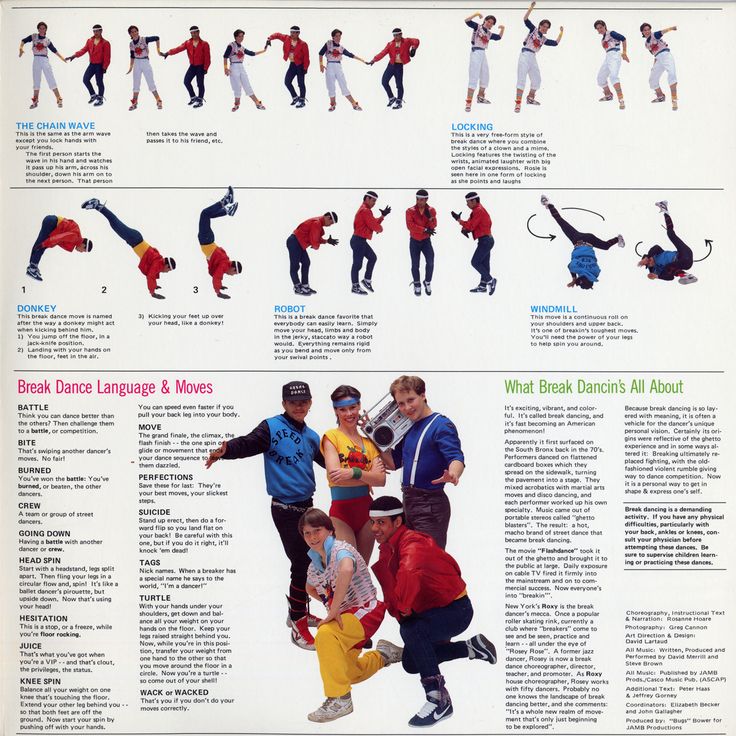 https://youtu.be/0WrduNbwYUE?t=57Video can't be loaded because JavaScript is disabled: DUA LIPA – Break My Heart | Dance Tutorial with Kyle Hanagami (https://youtu.be/0WrduNbwYUE?t=57)
Thank you to Kyle Hanagami for the use of this video!
Justin Timberlake – "Suit and Tie"
This is one of the quickest and most fun dance tutorials out there. It serves as a crash course introduction to JT's smooth dancing style. You may need a hat to go with your suit and tie to pull off these moves!
Thank you to Shannon Bex for the use of this video!
Ariana Grande – "Problem"
This fun and flirty routine is great for both workouts and dance classes because it can really get your feet moving!
Thank you to Mandy Jiroux for the use of this video!
Michael Jackson – "Thriller"
The "Thriller" dance is probably the most famous music video move of all time.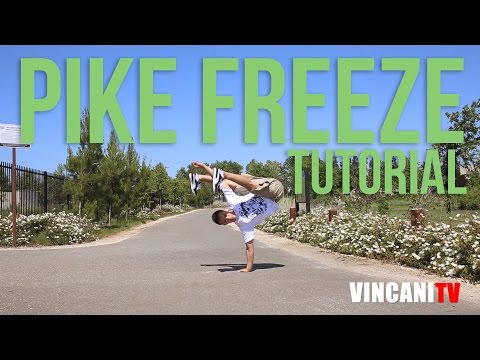 Unlike other tutorials, this video covers the entire dance routine, not just the iconic arm gestures.
Thank you to FUNKMODE for the use of this video!
Lady Gaga – "Applause"
Take some inspiration from modern dance styles and get into the arty groove of this Lady Gaga track.
Thank you to Andrea Wilson for the use of this video!
Beyonce – "Single Ladies"
Beyonce's moves are among the most coveted, and there are tons of dance tutorials out there to help you master Queen Bey's dance routines. "Single Ladies" is not only one of her most popular videos, but it's also one of her most fun dances to learn!
Thank you to Howcast for the use of this video!
Justin Bieber – "Baby"
Get your teen-idol moves on with this routine from Justin Bieber's breakout single "Baby."
Thank you to Andrea Wilson for the use of this video!
Katy Perry – "Dark Horse"
Katy Perry tends to be a little bit wackier than other pop stars, and her "Dark Horse" video is no exception! Luckily for aspiring superstars like you, this is an easy dance to learn!
Thank you to Andrea Wilson for the use of this video!
Have Fun Learning Some New Dance Tutorials!
There you have it – our favorite music video dance tutorials to learn on YouTube.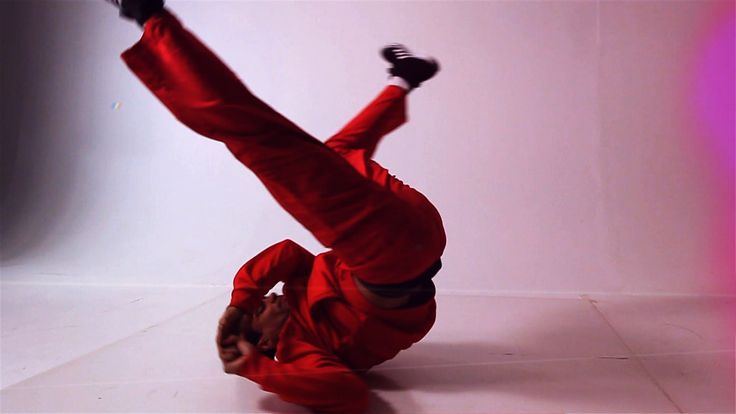 The videos above do a great job explaining each move and breaking down the performance, offering fast and easy dance routines to popular songs. Do you have a favorite music video dance routine that's not on the list? Leave a comment below and let us know!
While YouTube videos are a great, fun resource, the best way to learn new dance moves and how to dance is by working with a teacher one-on-one. Getting personalized feedback and advice from a dancing professional is a huge help for anyone who wants to master superstar moves.
Fortunately, finding a great dance teacher is easier than you think! Simply search for your teacher and book your in-person or online lesson today.
How To Choreograph A Dance Routine In 6 Simple Steps
Are you wondering how to choreograph a dance routine? Or if you even can???
The answer is YES, YOU CAN! And you totally should.
Choreographing isn't just for professional dancers with tons of clout. It's a skill that anyone can learn with a little practice and inspiration.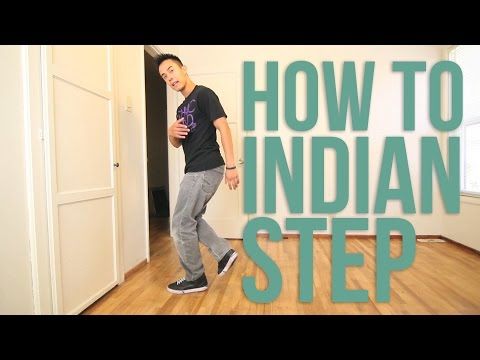 Not sure how to start? Just follow this handy 6-step guide and start creating!
Finding the right song could be the easiest or hardest part of choreographing.
Sometimes, you hear a song for the first time and you know, you just KNOW, that it's the one.
Other times, you browse through your entire iTunes library, SoundCloud dashboard, Spotify playlists, and still don't feel anything.
But once you have a song and pick out the section you want to choreograph to, listen to it...A LOT. And don't just listen – listen with intent.
Look up the lyrics to see how you relate to the meaning of the song. Discover hidden hi-hats and riffs that you can highlight.
Note the "pathways" for movement you want to take –  do you want to hit a certain lyric? Or that dope double bass? Visualize ideas as you listen.
You don't need to come up with concrete moves, but understand how you wanna move. And if you need to cut your music, do that first.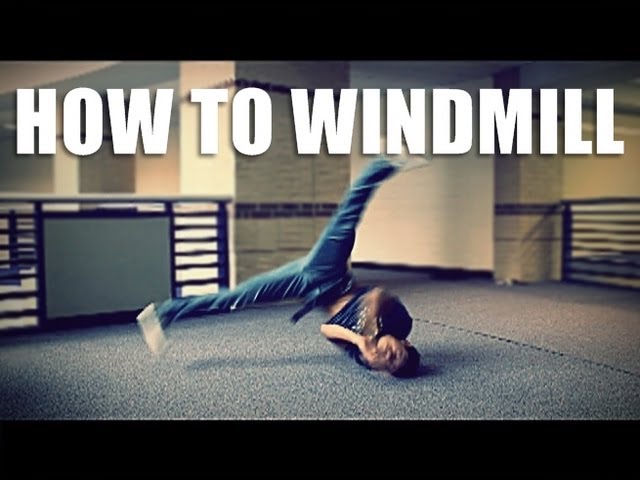 Having to wait or skip around to different parts of the song can interrupt the process.
‍Some tips for finding songs: Best Ways For Dancers To Find New Music
Yes, you can watch videos from your favorite choreographers and remix their routines, but to make something unique to you, try drawing inspiration from your own life and the culture around you.
Read thought-provoking books, watch beautifully shot movies, check out MET Gala costumes, and visit cool museums!
All forms of art can inspire and fuel your art. When you see something inspiring, write it down so you can come back to those ideas later.
Even something simple like an interesting conversation with a friend can turn into a dance choreography idea or a new dance move.
Already feeling inspired? Watch this video to learn how to turn those ideas and concepts into dance moves!
Freestyling doesn't necessarily mean that you're going to be using those exact moves in your piece.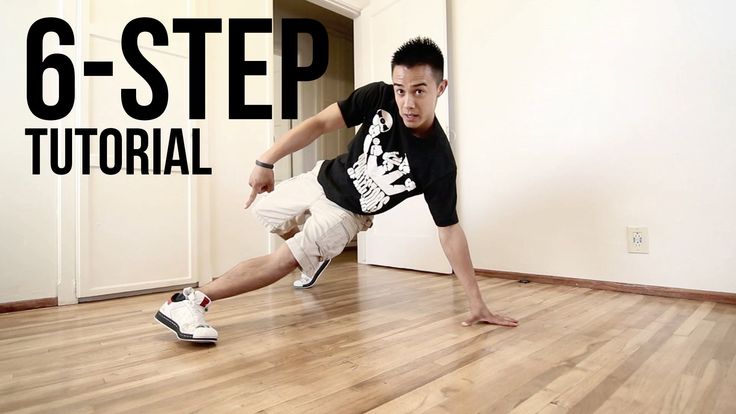 In fact, you probably won't even remember a lot of what you did!
The point is to let your body respond to the music. Play the whole song and let yourself move. Notice how you naturally groove to certain sounds.
This will be the first "layer" in your choreography. You can then try variations or build more intricate movements on top of it.
‍Not sure how to start freestyling? Read this article for a few more tips: How to Freestyle Dance
‍And if you put on a song you really love, but still can't come up with any moves, check out this video!
Clay gives you tips for creating unique movements, even when you think you have choreo block.
You probably decided to choreograph to the song because you thought certain sections would look dope on the body.
Is it a climax? A breakdown? An instrumental interlude?
Whatever it is, start with that part.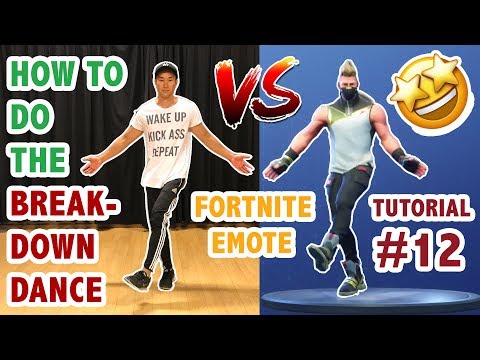 You don't have to choreograph chronologically from beginning to end.
Start with the chunks that come easier, then build the rest of the choreography around it.
After you've choreographed your favorite chunks, make sure to give some love to those in-between sections!
Just because it's not a crazy beat combo doesn't mean it doesn't have potential to look amazing.
Sometimes it's those slower moments that are the most memorable. Check out this piece from Galen – it's all about her presence and demeanor.
Even her simple movements are engaging because she's filling those calmer moments with presence, before she goes off in a powerful combo.
A lot of us have the problem of making choreography that looks good in our heads... But not on our bodies. At that point, you just gotta train yourself.
Some refer to this as "cleaning" or "setting," which involves perfecting certain pictures you make with your body, looking at pathways between points, or drilling quick combinations.
‍Check out this article to learn more about the cleaning process: How To Execute Choreography Better By Utilizing Your Body With Carlo Darang (Choreo Cookies)
‍And remember: How you choreograph will be how the piece looks. So when you choreograph a dance, do the moves full out.
For example, if you want a plié somewhere, really bend those knees. Let body rolls go all the way through your body. If you're doing floorwork –  get on the floor!
It's not going to magically look amazing when you perform on stage or in front of the camera. Make it amazing as you're making it.
‍Watch this video to learn more about dancing full-out, in every moment.
There are probably moments within your piece that feel perfect to you. Don't change those.
But the piece as a whole is probably a bit rough around the edges, especially if this is your first time choreographing.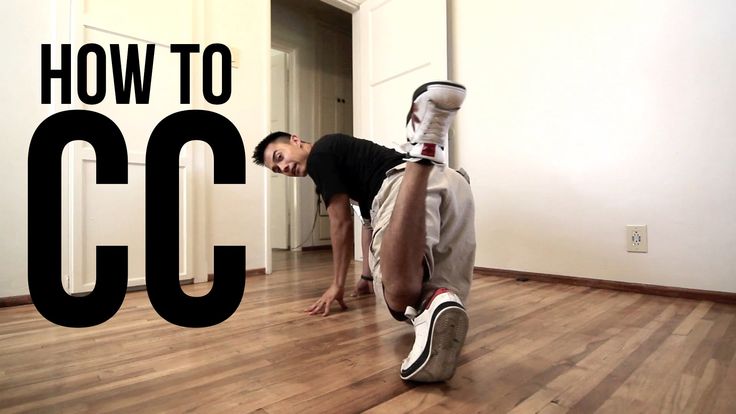 As novelist Ernest Hemingway once said, "The first draft of anything is sh*t."
‍So don't worry if it's not exactly what you wanted it to be. You can work your way there!
Do this by trying out variations of movements, scrapping some sections, changing directions, or adding floorwork – whatever you feel is necessary to "edit" the piece.
And honestly? That's what makes creating so fun – trying things. Saying "Nope, not that," or "YES oh my god, it worked!"
‍It's supposed to take multiple drafts! Just keep editing until you're done.
Of course, if you're a perfectionist, you might feel like your piece is never finished, but you gotta draw the line at some point.
While it's awesome to try to keep improving your piece, there comes a point where you have to say "This is it. It's ready."
‍It's not about feeling like your piece is perfect. It's about making something that you feel proud to say you made.
So when you're done, let it be.
Give yourself a pat on the back. Record the piece and share it with us via our STEEZY Studio members Facebook Group!
Thousands of dancers around the world are not only improving their dance skills on STEEZY Studio... they're joining our community and getting feedback from other dancers!
Click here to sign up for STEEZY ;)
Check out this video for a quick recap of this guide AND a few extra tips!
How I organize my DJ playlists
Organize playlists by energy levels, mood and track structure
It would be interesting to know how you prepare your DJ sets, how do you navigate which track will mix well with the previous one, how do you choose tracks on live that will were not included in your planned tracklist, etc.
Vlad Zabolotsky
How to organize your music collection in order to quickly find what you need from tons of material in a specific place and at a specific time? nine0003
Dj Nerva
Preparing for a performance includes a lot of things: negotiations with a promoter, inspection of the site, coordination of a technical and domestic rider, study of the lineup and communication with other artists, thinking through and launching an advertising campaign, recording a video message or promo mix, work on social networks and much more.
Perhaps someday I will talk about this, but today - about the "creative" part, about music.
Musician and DJ is not a creative profession
Vlad, in order to answer the question of how I navigate which track will mix well with the previous one, you must first tell about the structure of my DJ collection. A similar question was sent by Dj Nerva, so I will combine them into one. nine0003
Recordbox and playlists
DJs play from various media, programs and devices: from computers, disks, flash drives, records, phones; on Pioneers, in Ableton, Tractor, Serato and various other options. Specifically, I use three things: the Recordbox program, flash drives and pioneer players.
About media and formats
It works like this. At home on my computer, I add music to the Recordbox and carefully tag the tracks so that they are automatically distributed into playlists. Then I synchronize these playlists with the flash drive. And then, already at the performance, I insert the flash drive into the player, and it displays the entire structure and playlists exactly the same as in the Recordbox.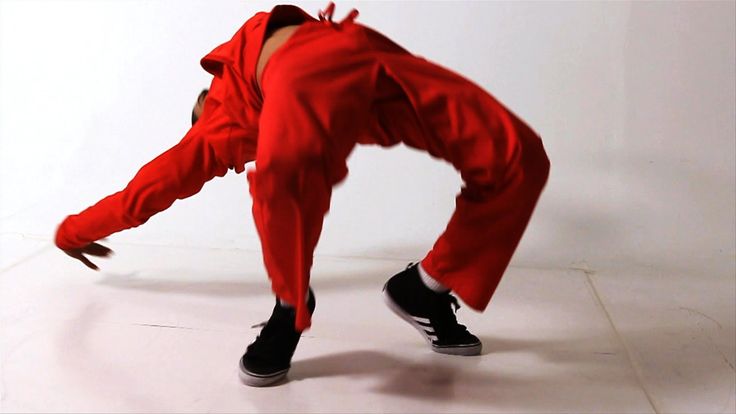 This is a key point, because it is thanks to playlists that I can find is the same track that I'm going to play next.
Now let's talk about the main playlists that make up the structure of my collection.
Energy levels
First of all, after adding tracks to the Recordbox, I assign them an energy level - this is the main criterion. The most important thing here is that the energy level is solely my inner feeling of the track, and not some formal sign: no tempo, and nothing like that.
The way DJs usually do
Here I want to step back a little and tell you how they usually do it. Most DJs select the required number of tracks in advance and lay them out in the order in which they plan to play. That is complete predestination. Of course, such a pre-made set may sound great at home, but be completely out of place on the dance floor.
It may seem that only beginners do this, but no: even those who have been performing for more than ten years do this.
Some even record whole mixes in advance and only depict activities at the performance, but this is quite the bottom, which I will not even discuss. nine0003
More advanced DJs do not prepare sets in advance, but choose tracks right during the set, guided by the audience in front of them. Most often, as a criterion for choosing the next track, they use tempo as a simple and understandable unit of measurement, some also look at the key.
It turns out something like this. Let's say the following track is playing on the dance floor:
Dylhen, Paul Thomas - Diablo (Original Mix) 122 BPM, Em
The DJ thinks: "Yeah, 122 BPM. The dance floor is pumping, everything is fine, we must not slow down." He searches and searches for tracks in his digital library of hundreds of tracks, and finds this one - in the same key and even is two beats per minute faster than :
R3cycle, Roy Lebens - Babylon (Rise & Fall Remix) 124 BPM, Em
Obviously the energy on the dance floor is waning; the people disperse.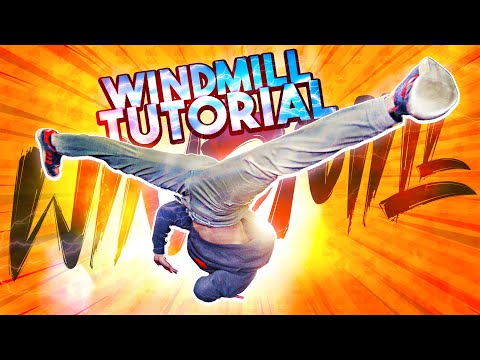 It's okay to let energy down during a set if you know why. But if the DJ from the example above wanted to keep the wave of drive, then this is a failure.
Or reverse example. Suppose a DJ plays this melodic progressive:
Tim Penner - Oceans Between (Original Mix) 125 BPM, Gm
He doesn't want to overclock too much, so he finds a track in the same key and even one BPM below and also from the same record label:
Aaron Cullen, Tommy Conway - Glack (Original Mix) 124 BPM , Gm
Already understood the error, right?
It is clear that the energy partly correlates with the genre, and as a result, with the tempo. But the relationship between energy level and pace is not always, and it is not always predictably linear.
That is, relying simply on the tempo of the tracks and thus mechanically selecting the next track for mixing is obviously not worth it, and in fact, that's why I classify the tracks by energy. nine0003
So back to the energy levels I use instead of tempo.
In total, I distinguish five levels:
| | |
| --- | --- |
| ★ | Opening (Deep) |
| ★★ | Warm-up (Build-up) |
| ★★★ | Driving |
| ★★★★ | Peak-time |
| ★★★★★ | Banging |
Experienced guys may have noticed that these names resemble a type or time slot of a DJ set: opening, warm-up, peak time, and so on. Indeed, when talking about the level of energy, I immediately think of the use case for a particular track. In other words, I ask myself the question: "At what point in the party would it be appropriate?" nine0003
For example, in the middle of a warm-up set, I can easily play a driving track if I realize that I need to cheer up the dance floor a little, or vice versa - put a warm-up track in the middle of the night if I decide to give the audience a little rest.
the energy level is purely my inner feeling of the track
September 2021 update
This article was written in 2019.

Since then, I've organized my DJ collection a little differently: I still use energy levels as one of the main criteria, but I no longer break down playlists by mood and structure, which are discussed below. Nevertheless, I still recommend reading the post to the end, perhaps it will give you some ideas or inspiration to reorganize your own media library. nine0003
Inside the energy playlist, I make four more nested sub-playlists by mood and structure:
Dark Hands-up
Dark Heads Down
Melodic Hands-up
Melodic Heads-down
And then the fun begins.
Mood
"Dark" and "melodic" are more or less intuitive essences, although the names are very conditional: this is the emotional color, the mood of the track. nine0003
First, a couple of obvious examples. Here is the melodic - rainbow, butterflies, flower meadow:
Ivan Nikusev, Platunoff - Aura (Original Mix) 121 BPM, Cm
And here is the "dark" - twilight, anxiety, hypnotism:
Don Argento, Paul Angelo - Final Sentiment (Alfonso Muchacho Remix) 122 BPM, Cm
Please note that the tracks even have the same key, but how different they are in mood.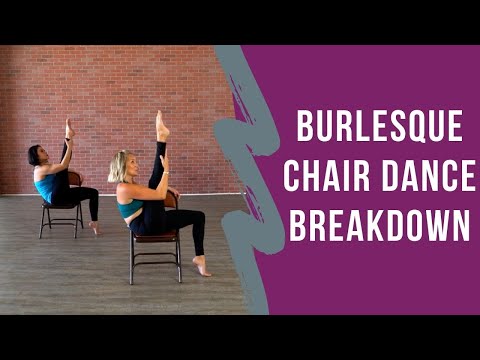 But there is also a less perceptible difference. This is especially true for techno, where there is not always a pronounced musical part. nine0003
Listen to:
Section One - Arcadia (Roby M Rage Remix) 132 BPM, Gm
Is this dark or melodic? Someone may say, they say, "what are you talking about, right there one kick with bass, yes cymbals, how to understand something?". For me, the answer is obvious - if I involuntarily smile like a moron to the track, then this is a "melodic". That is, the point is not in the presence of any melody (especially since the melodies are very "dark"), but in the mood.
Now listen to this track. I deliberately chose a similar style and the same artist in order to shift the focus of attention only to the emotional color:
K-Hate, Roby M Rage - Floating (Original Mix) 130 BPM, Am
For me, this track is colder and more aggressive, so it's definitely "dark". And if, when listening at home, such a difference seems insignificant and generally unimportant, then on the dance floor it plays a huge role.
Structure
"Hands-up" and "heads-down" are unique concepts that cannot be succinctly translated into Russian. I haven't seen anyone use something like this, so I'll leave the names as they are. nine0003
The bottom line is this. For me, this criterion is responsible for the arrangement of tracks and their structural features: "accelerations", breakdowns, climaxes, and that's it.
If the track goes smoothly, systematically, under which you can move almost without stopping - this is a "heads down". In a sense, you can say that the heads-down tracks are more monotonous. This is not very accurate, but enough for a general understanding.
What is progressive
If there are always some interruptions in the track, new parts, rich breakdowns and a pronounced drop, then this is a "hands-up". From such tracks, as a rule, people on the dance floor literally raise their hands up. nine0003
Here are a couple of examples:
Filterheadz - Synergy (Sisko Electrofanatik Remix) 128 BPM, Fm
Notice the breakdown in the middle and the drop at 1:30.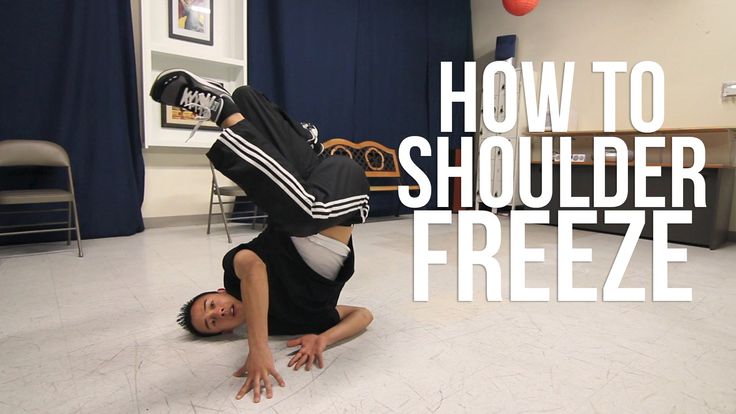 This is "hands-up".
Another example:
Proff - What It Feels Like (Original Mix) 127 BPM, Dm
You probably already understood that this is also a "hands-up".
From the two examples above, it might seem that "hands-up" is always something melodic and pop. But another criterion is responsible for our mood, and here we are talking only about the structure. It's just that both of these tracks are melodic hands-up. nine0003
Here's a hands-up too, but dark:
Dylhen - The Upside Down (Extended Mix) 124 BPM, Fm
And now for a heads-down contrast:
Chris Sterio - Zen ( Matter Remix) 121 BPM, Fm
Do you feel how much more measured the track is?
If you think "heads down" is necessarily something very slow and deep, here's an example from psytrance:
Sonic Species - Smashing The Veil (Original Mix) 142 BPM, A#m
what a smooth track: it just goes on and on, it makes you want to close your eyes and dance without breakdowns.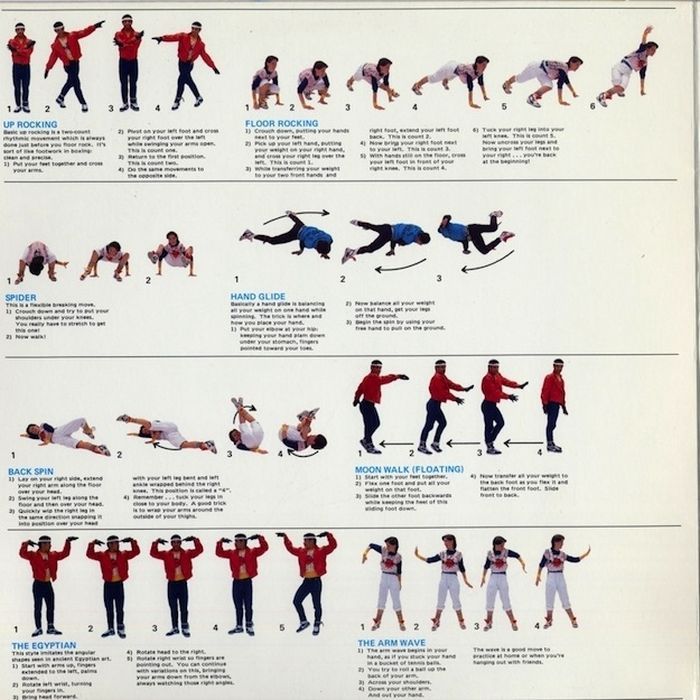 nine0003
Speaking of breakdowns, listen to this track:
Union Jack - Cactus (Jonno Brien Remix) 125 BPM, F#m
Here the breakdown stretched for as much as a minute and a half, but pay attention to how smooth it is again and even several monotonous when compared to breakdowns in "hands-up" tracks.
So knowing the energy level, the mood and the structure of the track, I can completely control the development of the set. And thanks to playlists, I know exactly where the very track that I want to play next is located. This classification of all the tracks and new products in my media library is the main work in preparing my DJ sets. nine0003
How to decide which track to play and how to build sets in general, I'll tell you another time.
Ask your question
Dance music
Dance music is music specially written to accompany dancing. It can either be a stand-alone musical work or be part of a musical arrangement. Performed dance music is divided into live dance music and recorded dance music.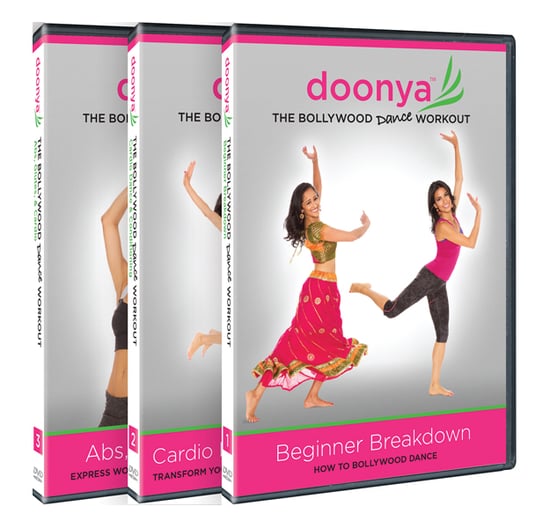 It is also subdivided into slow music and fast music. nine0003
In the 17th century, during the Baroque, for each type of dance (minuet, gavotte, sarabande) there was a corresponding type of musical work, called by the name of the dance itself. Later, these types of music separated from the performance of dance as such and became simply types of musical work, that is, here we are talking about dance as a genre of music: dance as a genre began to be included in major classical works, such as sonatas and symphonies, as one of the parts. In addition, the suite genre is a work that is a sequence of several dances, usually seven. nine0003
Modern popular dance music originally emerged from ballroom Western dance music in the late 19th century. In the early 20th century, ballroom dancing gained popularity among the working class who frequented public dance halls. Dance music became extremely popular in the 1920s. In the 1930s, swing became popular dance music in America. In the 1950s, rock and roll became popular dance music.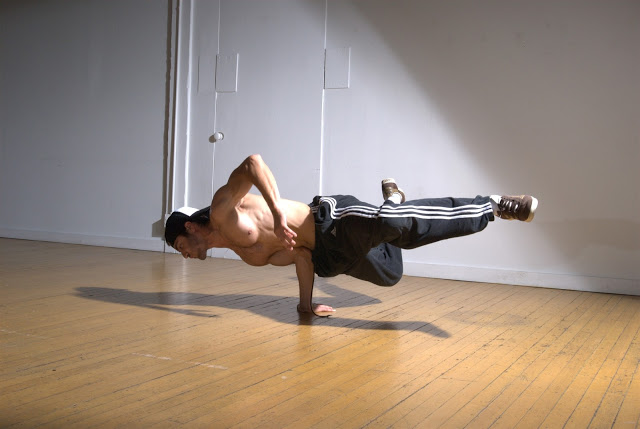 The late 1960s saw the rise of soul and rhythm and blues music. Dominican and Cuban New Yorkers came up with the popular salsa dance in the late 1960s, which originated from the Latin American musical genre. The 1970s saw the emergence of the "Disco" genre, dance-pop music named after the discos for which it was recorded and performed. In the 1980s, electronic club music began to develop, which was written specifically for mass discos - raves. Also, closer to the beginning of the 90s, the techno genre separated from dance music, which laid the foundation for the entire world trance music, from which such subspecies of electronic dance music as Tech-trance, Progressive-trance and others branched off in the 2000s. nine0003
Content
1 Origin
2 Historical dance music
3 Popular dance music

3.1 By genre
3.2 Disco
3.3 Electronic dance music
3.4 By decade

3. 4.1 1900–1910
3.4.2 1920
3.4.3 1930–1940
3.4.4 1950s
3.4.5 1960s
3.4.6 1970s
3.4.7 1980s
3.4.8 1990s
3.4.9 2000s
3.4.10 2010s
Origin
Folk dance music is the music that accompanies a traditional dance. An example of folk dance music in the United States is early music performed at square dances and country dances.
Historical dance music
Although there is evidence of dance and music in ancient times (for example, dancers and musicians are depicted on ancient Greek vases), the earliest Western dance music that we can still reproduce with some degree of certainty is the surviving medieval dances, such as carol and estampi. nine0003
By period
Renaissance dance music included such instruments as the lute, viola, tabor, flute and sackbut.
In the Baroque era, the main style was court dances of the nobility.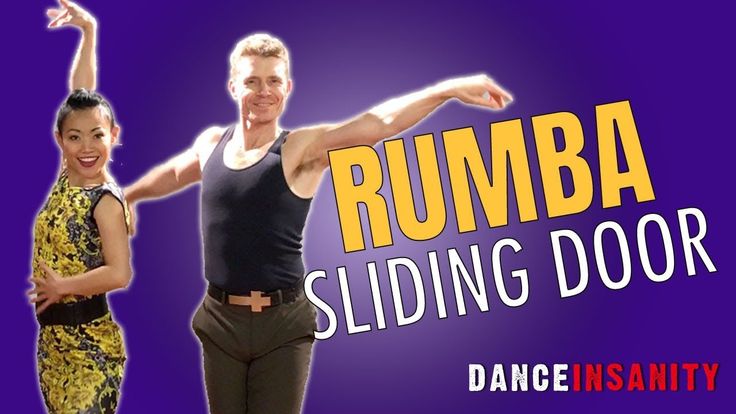 Examples of dances include the courante, sarabande, minuet and jig. Dance collections were often brought together as dance suites.
In the era of classical music, the minuet was often used as the third movement in works such as sonatas, string quartets and symphonies, although in this context it did not accompany any dances. The waltz also emerged later in the classical era when the minuet developed into the scherzo. nine0003
Both remained part of the romantic music period, which also saw the rise of various other national dance genres such as the barcarolle, the mazurka and the polonaise. Also in the era of romantic music, the growth and development of ballet expanded the boundaries of dance music. Often she was part of the opera.
Popular dance music
Modern popular dance music originally emerged from Western ballroom music in the late 19th century.
By genre
Dance music often bears the name of the respective dance, such as waltzes, tangos, boleros, can-cans, minuets, salsa, jigs and breakdowns.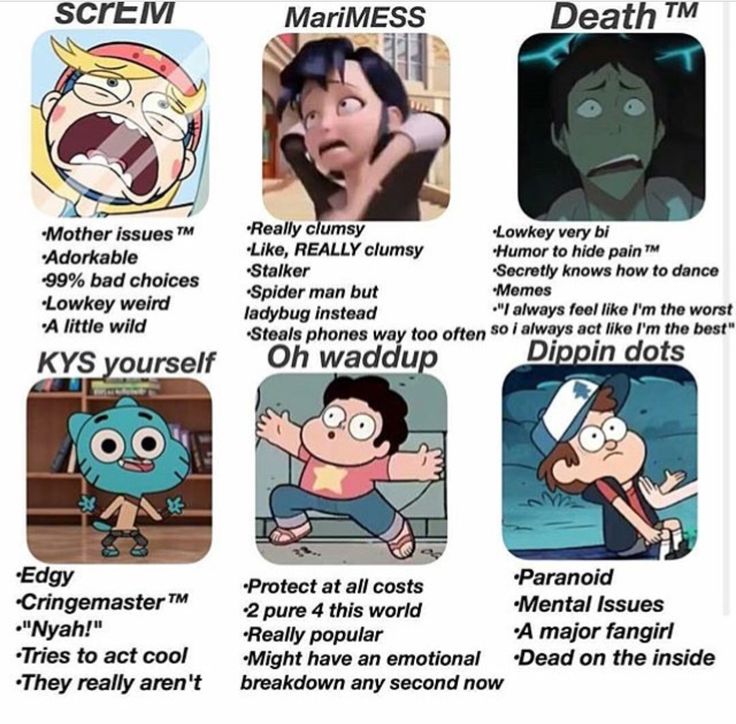 Other dance forms include contradance, merengue, and cha-cha-cha. It is often difficult to determine what came first - the name of the music or the name of the dance.
Ballads are usually chosen for slow dances. Initially, the ballad was also a type of dance (hence the name "ballad", from the same root as the ballroom and ballet). Ballads are still danced in the Faroe Islands. nine0003
Disco
Disco is a genre of dance music that contains elements of funk, soul, pop and salsa. It was most popular in the mid to late 1970s. It was this genre that was inspired by the genre of electronic dance music.
Electronic dance music
By 1981, a new form of dance music had emerged. Made using electronics, it is a style of popular music commonly played in dance nightclubs, radio stations, shows, and raves. During its gradual decline at the end of the 19In the 70s, disco came under the influence of electronic musical instruments such as synthesizers. Cycling, sampling, and segregation, as found in disco, continued to be used as creative techniques in trance music, techno music, and especially house music.
Electronic dance music boomed in the late 1980s. Many musical genres that used electronic instruments evolved into modern styles mainly due to the MIDI protocol, which allowed computers, synthesizers, sound cards, samplers and drum machines to communicate with each other and achieve complete sound synchronization. Electronic dance music is usually composed using synthesizers and computers and rarely features any physical instruments. Instead, it is replaced by analog and digital electronic sounds with a 4/4 rhythm. However, many producers of this kind of music, such as Darren Tate and MJ Cole, were trained in classical music before moving into the electronic medium. nine0003
By decade
1900-1910
In the early 20th century, ballroom dancing gained popularity among the working class who frequented public dance halls.
1920
Dance music became extremely popular in the 1920s. Night clubs were visited by a large number of people. They played jazz, which was characterized by whimsical orchestras with stringed instruments and complex arrangements.
The most popular dance was the foxtrot. At that time, this music was simply called jazz, although today people call it white jazz or big band. nine0003
1930―1940
Popular genres at the time: Swing, Western swing.
1950s
In 1952, the television show American Bandstand switched to a format where teenagers danced along with records. The show aired until 1989. Since the late 1950s, DJs have been playing recorded music in nightclubs.
1960s
In 1960, Chubby Checker released his song "The Twist", sparking a dance craze for the genre. In the late 1960s, soul and rhythm and blues music began to flourish, which used orchestral arrangements. nine0003
1970s
In 1970, the television show Soul Train premiered, featuring famous soul singers who played or performed their hits while the audience danced. By the mid-1970s, disco had become a mainstream genre. It was characterized by the use of real orchestral instruments such as strings, which were largely abandoned in the 1950s due to rock music.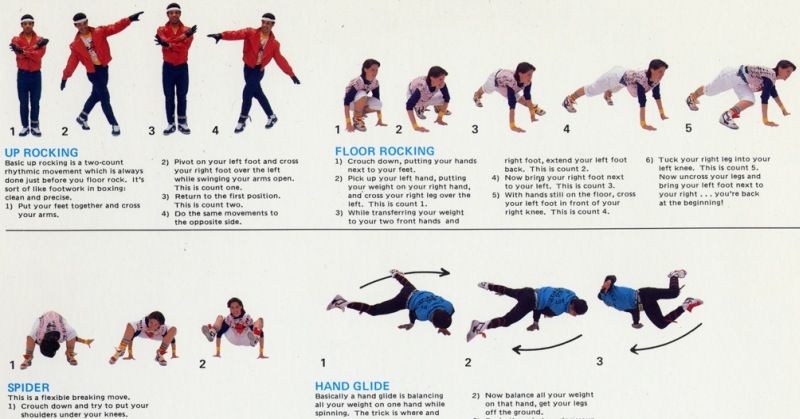 However, unlike in the 1920s, the use of live bands in nightclubs was extremely rare due to its high cost. The disco craze reached its peak at the end of 1970s, when the word "disco" became synonymous with dance music, and nightclubs began to be called "disco".
1980s
Popular genres: New wave, Italo disco, Euro disco, Post-disco, Synth-pop, Dance-pop, Dance-rock, Funk, Contemporary rhythm and blues, Hip-hop, New jack swing, house, acid house, hip house, techno.
1990s
Popular genres: House, Italo disco, Italo house, Eurodance, Europop, Hip house, Electro, Electroclash, Progressive house, French house, Techno, Trance, Alternative dance music, Dancehall , Hip-hop, G-funk, Drum and bass, Big beat, Breakbeat, Breakbeat hardcore, Rave, Hardcore techno, Reggaeton. nine0003
2000s
Popular genres: Trance, Electropop, Dance-pop, Snap, Crank, Dancehall, Reggaeton, Dance-punk, Nu-disco, Electro house, Minimal techno, Dubstep, Grime, Bassline, Hip-hop, Drum and bass, Hardstyle, Progressive house.