How to dance the blues
Introduction To Blues Dancing
Blues dancing evolved in response to slower blues music. West Coast Swing is danced to Blues of a faster rhythm.
Blues music is generically referred to as slow dance music. Blues music is quite popular and many couples dance a slow, close informal shuffle when they hear the music in a restaurant or bar.
Blues dancing attempts to interpret the mood of the music and is therefore open to creativity. Many Blues dancers who also dance various types of Swing and Lindy incorporate Swing moves into Blues dancing.
Blues can also incorporate moves from Zouklove, Argentine Tango and Nuevo Tango.
Blues music started to enter the mainstream of North American consciousness around the turn of the twentieth century. There have been attempts to bring Blues dancing into the mainstream of dancing as well. In the nineteen twenties, Blues was tested as a ballroom dance, but the effort did not succeed and Blues gave way to slow Foxtrot - a dance that could be formalized and taught in dance schools.
Today, the younger Lindy Hop crowd have taken to Blues dancing when the music slows down, modernising the dance in the process. Given the extent to which Blues music is available, it is only a matter of time before the dance is rediscovered by the mainstream of social dancers.
If the music is slow and languid, Blues can be danced in close embrace as in the Tango, or using slow Swing walks that end in an extended whip or close dance hold.
Faster Blues lends itself to quicker moves and turns.
When dancing in close hold or in shadow position (where the man is behind the woman), the close embrace and a gently swaying of the hips gives Blues dancing a characteristic sensual appearance.
The dance hold in Blues can change frequently from open to close hold. When in close hold, the dancers usually adopt the hand hold used in Swing - where the man's left and woman's right hands seldom rise above waist height. The closer the hold, the lower the hands.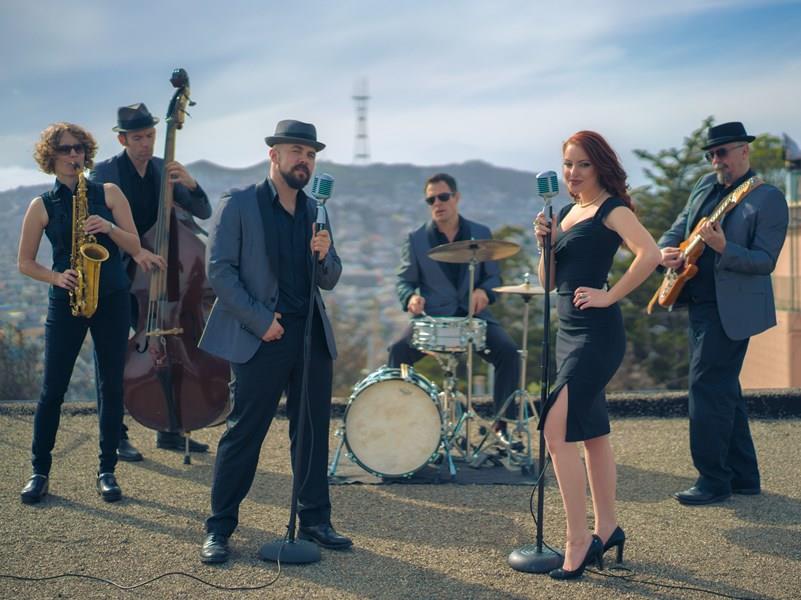 Blues is a spot dance that is danced in the space available. Since many Blues dancers are familiar with the slot in West Coast Swing, the steps can be adapted to dancing in a slot.
There are various types of blues music: slow, smooth, soulful, rural, urban, up-tempo, electric, gutbucket, delta, modern, just to name a few - all with very different nuances and emotions.
This list of Blues music was found at http://www.docker.demon.co.uk/dance/bluesmusic.html. It contains a number of songs that would not be considered as traditional Blues music, but which the author nevertheless feels can be included as Blues dance music.
A Kiss To Build a Dream On (Louis Armstrong)
A Thousand Kisses (Leonard Cohen)
Angel Eyes (Julie London)
At the Strip (Swingerhead)
Baby It's Cold Outside (Ella Fitzgerald)
Back O' Town Blues (Jools Holland & Friends)
Back O' Town Blues - Van Morrison
Banana Split for My Baby (Louis Prima)
Big Spender (Shirley Bassey)
Blue Moon (Julie London)
Blues in the Night (Julie London)
Boy from Ipanema (Julie London)
Boy From Ipanema (Peggy Lee)
California Dreamin' (Bobby Womack)
Call Me Irresponsible (Dinah Washington)
Cat Daddy (Steve Mitchell)
Catch a Falling Star (Perry Como)
Chan Chan (Buena Vista Social Club)
Chicago (Tony Bennett)
Dancing Cheek to Cheek (Ella Fitzgerald & Louise Armstrong)
Dat Dere (Oscar Brown Jnr)
Diamonds Are A Girl's Best Friend (Julie London)
Diamonds are Forever (Shirley Bassey)
Dilemma Ft Kelly Rowland (Nelly)
Don't Get Around Much Any More (Etta James)
Don't Get Around Much Anymore (Natalie Cole)
Don't Get Around Much Anymore (Tony Bennett)
Don't Know Why (Norah Jones)
Don't Smoke in Bed (Julie London)
Downtown Train (Tom Waits)
Dream a Little Dream (Ella Fitzgerald)
Early in the Morning (unknown)
Embraceable you (Charlie Parker)
Fever (Peggy Lee)
Friday the 13th (Royal Crown Revue)
Girl From Ipanema (Al Jarreau)
Hot in Here (Nelly)
I Ain't Got Nobody (Leon Redbone)
I Just Wanna Make Love To You (Etta James)
If it Ain't One Thing (Easy Baby)
I'm Like a Bird (Nelly Futado)
It Had To Be You (Dinah Shore)
It's Nice to Go Trav'ling (Frank Sinatra)
I've Got You Under My Skin (Ella Fitzgerald)
I've Put a Spell on You (Jools Holland with Mica Paris)
Just a Gigolo (Louis Prima)
Lady with the Big Cigar (Swingerhead)
Let Them Talk (Lillian Boutte)
Let's Get Away from It All (Frank Sinatra)
Love Letters (Julie London)
Memories Are Made of This (Dean Martin)
Minnie the Moocher (Blues Brothers)
Mr Bojangles (Robbie Williams)
My Baby Just Cares For Me (Nina Simone)
My Discarded Men (Eartha Kitt)
My Funny Valentine (Chet Baker)
My Love Is (Little Willie John)
Nature Boy (Nat King Cole)
Nobody But Me (Lou Rawls)
Obsession Confession (Slash)
On the Street Where You Live (Nat King Cole)
Peel Me a Grape (Diana Kraal)
Perhaps Perhaps Perhaps (Doris Day)
Pink Panther Theme (Henry Mancini)
Rendezvous (Swingerhead)
Save Me (Aimee Mann)
September in the Rain (Julie London).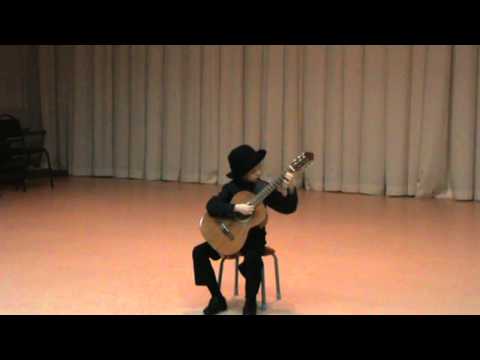 Shiny Stockings (Dee Dee Bridgewater)
Shiny Stockings (Ella Fitzgerald / Count Basie)
Slip Into Something More Comfortable (Kinobe)
Smoke Gets in Your Eyes (Platters)
Son of a Preacher Man (Dusty Springfirld)
Stand by Me (Drifters)
Stand By Me (Ben E King)
Straight to Number One (Touch n Go)
Strangers in the Night (Peggy Lee)
Take the L-Train (Brooklyn Funk Essentials)
Tango In Harlem (Touch n Go)
That Ole Devil Called Love (Ella Fitzgerald)
The Best is Yet To Come (Nancy Wilson)
The Mooche (Royal Crown Revue)
The Mooche (Sidney Bechet)
The Nearness of You (Norah Jones)
The Time of My Life (Bill Medley & Jennifer Warnes)
The Way You Look Tonight (Tony Bennett)
These Are the Days (George Michael & Lisa Stansfield)
They Can't Take That Away From Me (Diana Krall)
This Business of Love (Domino)
Time After Time (Mark Williams & Tara Morice).
Turn me On (Norah Jones).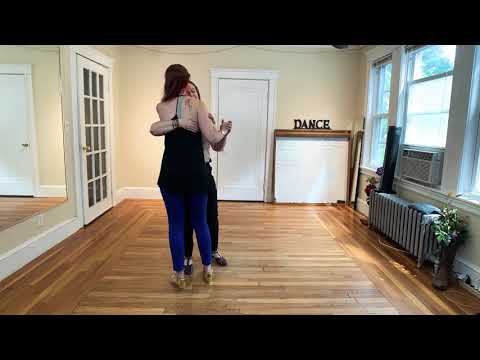 Under the Boardwalk (The Drifters)
Vem Vet (Lisa Ekdahl)
Wade in the Water (Eva Cassidy)
Warm December (Julie London).
We Have All the Time in the World (Louise Armstrong)
What the World Needs Now Is Love (Jackie de Shannon)
You're Nobody Till Somebody Loves You (Dean Martin)
You're the Boss (Brian Setzer Orchestra)

Dancing to Blues Music - West Coast Swing Online
by West Coast Swing Online
Blues music is the grand-daddy of west coast swing. You're almost guaranteed to hear blues music playing at a WCS night, and if you're a competitive dancer then you can count on getting a blues song during your competitions. Although every song has its own quirks, the following list of skills will help you get started in dancing to blues music.
All of these suggestions are elements that you should think about incorporating into your dancing when the DJ is playing the blues.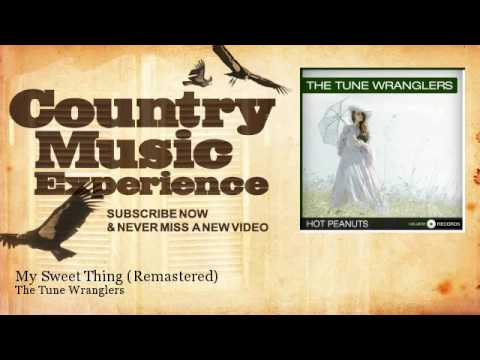 However, many of these elements are variations, syncopations, or styling choices. Especially in competitions, don't let these variations entirely replace your basics. You should still show off the WCS fundamentals throughout your dancing; use these elements to add a blues flavor to the dance. Remember the caveats from the introduction post!
Learn to dance rolling count. Blues music is much more likely to have a rolling count than other WCS genres. Although not all blues artists use the rolling count, being able to dance rolling count is a key to successfully dancing to many classic blues songs as well as music by new blues artists such as Keb' Mo'. Learn more about rolling count.
Use hitch ball-change rhythms in your patterns. Kick ball-change, hold ball-change, etc. all emphasize the pulse on the upbeats and the swung rhythm. Add this rhythm pattern into your doubles in order to bring out those elements of the music. You can learn hitch ball changes in on our video page.
Listen for 48-beat phrases. Like the rolling count, lots of blues songs are written in 48-beat phrases rather than 32-beat phrases. By listening for the blues chord progressions, you can find the accents more easily. Detailed description of phrasing can be found in our "Ultimate Guide to Musicality"
Use footwork. In WCS, blues music is danced primarily in the feet. Become comfortable with footwork variations in order to create energy during the dance. Shag dancers can provide great inspiration for how to use footwork to bring out the excitement of blues music.
End patterns with double resistance. The double resistance anchor emphasizes the upbeat nicely, and it also easily blends into a hold ball-change at the beginning of the next pattern.
Dance into your knees. Especially with "dirty" blues music (think about a smoky lounge with spilled beer dried on the worn wood floor), dancing low can bring out the groovy sound of the blues.
Hit accents inside of moves rather than with all-out breaks. Most blues music doesn't just stop for a break, so find ways to accent the hits within your patterns. Learn our "practice pattern set" for musicality. It's in the paid membership section.
How to practice these
Put on some blues music and try incorporating some of these elements into your dancing. Remember that these elements shouldn't replace your WCS fundamentals!
Jump to the next style of music:
Dancing to Lyrical Music
Dancing to Top 40's Music
Dancing to R&B Music
Return to: West Coast Swing Musicality – 4 Styles of Music
Powered by Convert Plus
Powered by Convert Plus
Powered by Convert Plus
Powered by Convert Plus
Powered by Convert Plus
Powered by Convert Plus
Powered by Convert Plus
Powered by Convert Plus
Powered by Convert Plus
Powered by Convert Plus
Powered by Convert Plus
Powered by Convert Plus
200+ FREE Resources
to Improve your dancing
A guide to our best Free Resources:
Musicality, Spins & Turns, Footwork, Practice tips, Beginners, Connection, Anchor Steps, more.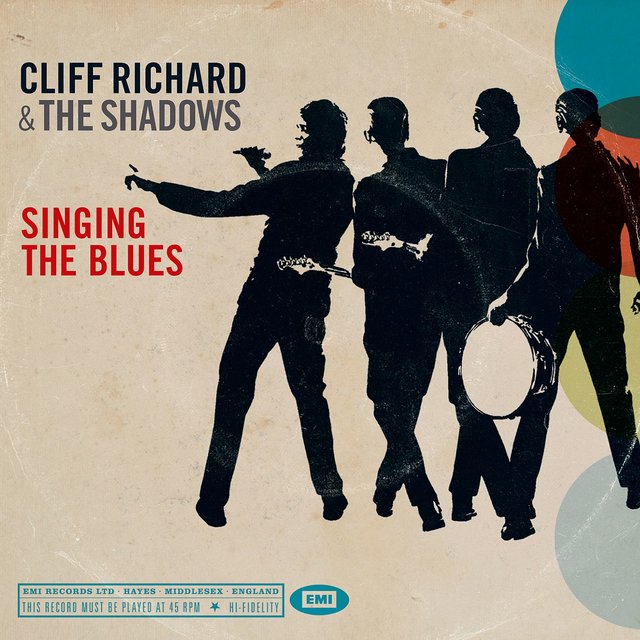 .. 
Get the e-book now!
Made with  by Brian B at west coast swing online
Powered by Convert Plus
Powered by Convert Plus
Blues - Swing Dance Studio
Blues is not just a dance, it is a state of mind. Many people become interested in the blues because they like the atmosphere and emotions that blues music creates.

As songs about unrequited love and lost human dignity, about bitter bondage and overwork, as well as about the joy of liberation from shackles, both physical and moral.

⠀

Blues dance

Blues is a dialogue between partners in a dance. Thousands of people dance it in bars, dance school parties and dance festivals. And in every dance there is an invisible communication from the outside! The topic of this conversation is up to you: you can talk heart to heart or joke, discuss a song, complain about life, ask for support and just chat about anything . ..

Dialogue

Everyone has his own blues, the way he sees, hears and feels it. There are no absolute truths in it, but there is freedom, because the blues is an improvisational dance, a dance-story that two people compose, this is a conversation that can be about anything, but must be of interest to both.

Dancing the blues is simple and difficult at the same time. Simply, because the basic principles here can be told in one hour and there are practically no rules or patterns in it.

Dance without rules

This is also the main difficulty, since for many people it is much easier to learn to initially follow some norms, and not to get complete freedom of action, with which it is not always clear what to do.

⠀

Blues in Minsk

The history of blues, as a dance, began in Minsk quite a long time ago. But for the first time they took it seriously in our dance school, opening the first regular group in Minsk, and in the country in 2013.

Since then, improving the teaching methods, expanding their knowledge, our teachers have taught many dancers, who are now well known not only in Minsk, but also outside the country.

It's safe to say, without too much modesty, that now Minsk has the best blues reputation among all CIS countries and even beyond. You can be convinced of this at any blues festival, and now there are more and more of them. And Minsk is no exception.

⠀

Video

Since the blues is different, we tried to find for you a not too long list of videos showing it from different angles: it's improvisation, and competitions, and shows.

1. Video from our blues teachers

⠀

2. Improvisation from some of the coolest teachers in Europe

⠀

3. Showcase from American teachers

⠀

Let's watch?

⠀
Wedding dance

Wedding dance performance in the style of rock and roll, retro, vintage or hipsters (Charleston, Lindy Hop, boogie-woogie, rock and roll, blues). The most important day you will remember for the rest of your life!
October 2022

Mon
W
Wed
Thu
Fri
Sat
Sun

one

Collegiate Shag, B.I.
Saturday Social Club

• •

2

3

Lindy Hop, BEG
Solo Jazz, BI

• •

four

Lindy Hop, BI
Lindy Hop, IA
Lindy Hop, INT

• • •

5

Lindy Hop, BEG
Solo Jazz, BI
St. Louis Shag, BI

• • •

6

Lindy Hop, BI
Lindy Hop, IA
Lindy Hop, INT

• • •

7

Blues solo, BI
Collegiate Shag, New Set

• •

eight

Collegiate Shag, B.I.
Basic Tap Course
Fast Feet Party

• • •

9

ten

Lindy Hop, BEG
Solo Jazz, BI

• •

eleven

Lindy Hop, BI
Lindy Hop, IA
Lindy Hop, INT

• • •

12

Lindy Hop, BEG
Solo Jazz, BI
St. Louis Shag, BI

• • •

13

Lindy Hop, BI
Lindy Hop, IA
Lindy Hop, INT

• • •

fourteen

Blues solo, BI
Collegiate Shag, New Set

• •

fifteen

Collegiate Shag, B.I.
Basic Tap Course
dance
Party "Saturday Social Club"

• • • •

16

17

Lindy Hop, BEG
Solo Jazz, BI

• •

eighteen

Lindy Hop, BI
Lindy Hop, IA
Lindy Hop, INT

• • •

19

Lindy Hop, BEG
Solo Jazz, BI
St. Louis Shag, BI

• • •

twenty

Lindy Hop, BI
Lindy Hop, IA
Lindy Hop, INT

• • •

21

Blues solo, BI
Collegiate Shag, New Set

• •

22

Collegiate Shag, B.I.
Basic Tap Course
Ella Fitzgerald Party

• • •

23

24

Lindy Hop, BEG
Solo Jazz, BI

• •

25

Lindy Hop, BI
Lindy Hop, IA
Lindy Hop, INT

• • •

26

Lindy Hop, BEG
Solo Jazz, BI
St. Louis Shag, BI

• • •

27

Lindy Hop, BI
Lindy Hop, IA
Lindy Hop, INT

• • •

28

Blues solo, BI
Collegiate Shag, New Set

• •

29

Collegiate Shag, B.I.
Basic Tap Course
Party "Saturday Social Club"

• • •

30

31

Lindy Hop, BEG
Solo Jazz, BI

• •
open dance lessons in Moscow
Jazz, blues and boogie-woogie: open dance lessons in Moscow
Photo: shutterstock.
com
Open lesson on balboa from dance school "Tantsklass" 6+
Dancing in pairs from the Golden Age of Jazz, it's the magic of hugging and rushing across the dance floor. Balboa is unique in that it can be danced at any age without getting tired.
 Event already passed
Open boogie-woogie lesson from dance school "Tantsklass" 6+
Do you want to dance a perky boogie-woogie like famous dudes? Then come to a free lesson from the dance school "Tantsklass" and make your first steps to the incendiary rock and roll!
 Event already passed
An open lesson in paired blues from the dance school "Tantsklass" 6+
Dance school "Danceclass" invites you to get acquainted with the sensual pair dance to blues music.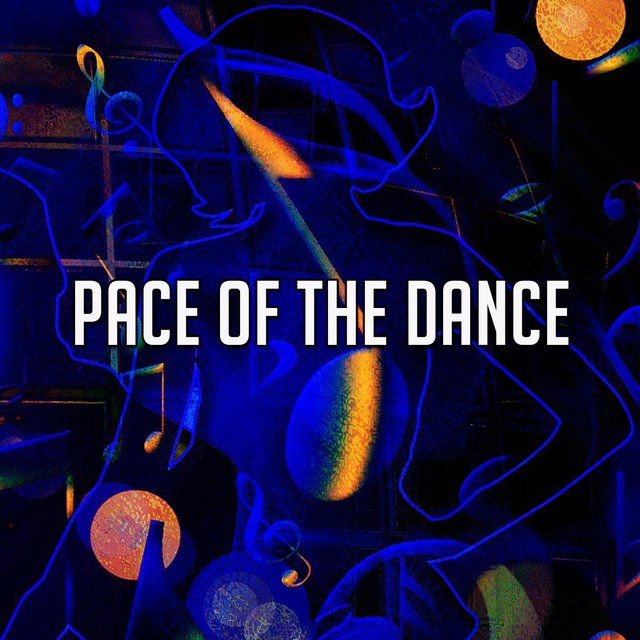  Event already passed
Open lesson on Lindy Hop from the school "Tantsklass" 6+
Pair dance to jazz music will appeal to everyone who loves creativity, improvisation and, of course, jazz.
 Event already passed
Open lesson on solo blues from the school "Tantsklass" 6+
You can not only listen to blues, but also dance! Come to a free lesson and try to "play" music with your body.