How americans dance
Top USA (American) Origin Dance Forms
LAMBADA DANCE – BRAZIL
The Lambada dance is a renowned dance form from...
Read more
BACHATA DANCE FROM DOMINICAN REPUBLIC
Bachata is a Latin American music genre that originated...
Read more
THE HAKA DANCE OF WAR – NEW ZEALAND
Haka dance is a Maori war dance from New...
Read more
SAMBA DE GAFERIA DANCE- BRAZIL
Created using the energetic "Samba" as a template, is...
Read more
MERENGUE DANCE – DOMINICAN REPUBLIC
Merengue dance originated in the Dominican Republic and is...
Read more
YINGGE DANCE – CHINA
Yingge is also referred to as "Egnor" and is...
Read more
How to Dance Merengue for Beginners: 4 Merengue videos
Merengue is a popular Cuban dance that originated in...
Read more
Most Popular Spanish Dances
Get to know the different types of traditional Spanish...
Read more
TINIKLING DANCE, NATIONAL DANCE OF PHILIPPINES
The Tinikling dance from Philippines is a very intriguing.
..
Read more
SAMBA DANCE FROM BRAZIL
Brazilian Samba dance is considered to be 'Afro-Brazilian' in...
Read more
LION DANCE – CHINA
Performed mainly during auspicious events such as wedding ceremonies,...
Read more
TANGO DANCE – ARGENTINA/URUGUAY
Included by UNESCO in the Intangible 'Cultural Heritage list'...
Read more
5 MOST FAMOUS ITALIAN FOLK DANCES
Italian folk dances are an innate part of Italy's...
Read more
GUMBOOT DANCE- SOUTH AFRICA: Secret Communication Channel Of Native Miners
Gumboot dance is an African dance form performed using...
Read more
Top Dance Studios in Dallas, Texas, USA
Looking for the top dance studios in Dallas, Texas?...
Read more
KABUKI DANCE – JAPAN
Comprising elements of "theatre" as well, is dance form...
Read more
Things You Need To Know About Portuguese Traditional Dances
Culturally speaking, Portugal is known for a number of.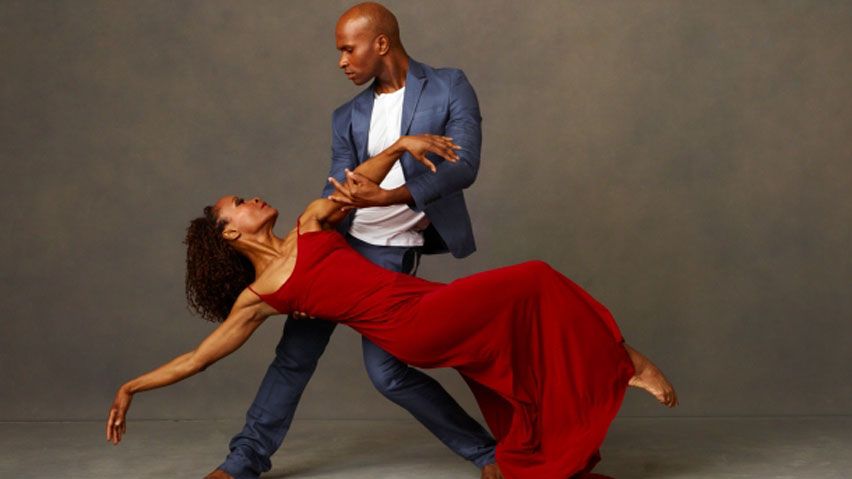 ..
Read more
LAKHON CHATRI DANCE – THAILAND
Considered to be extremely "old" is a Southeast Asian...
Read more
PARASOL DANCE – Japan: 'The Umbrella dance'
Parasol, an asian dance form is performed on a...
Read more
Bollywood Dance of India – A Baffling Dance Fusion..
The word "Bollywood" originated when the Indian film industry...
Read more
Why is Ballet Dance so popular?
When I was a kid, I was fascinated by...
Read more
Top 10 Most Romantic Dance in the World
Looking for the most romantic dances across the globe?...
Read more
Most Popular Types of Dance for Adults in the USA
Dance classes are one of the best ways to...
Read more
Top 15 USA Dance Competitions: The Ultimate List
If you think you've got the love and passion...
Read more
Zumba Dance – Everything you need to know!
If you're looking for a source of physical exercise,...
Read more
THINGS YOU NEED TO KNOW ABOUT RHUMBA DANCE
'Ballroom rumba' is now a popular American dance style.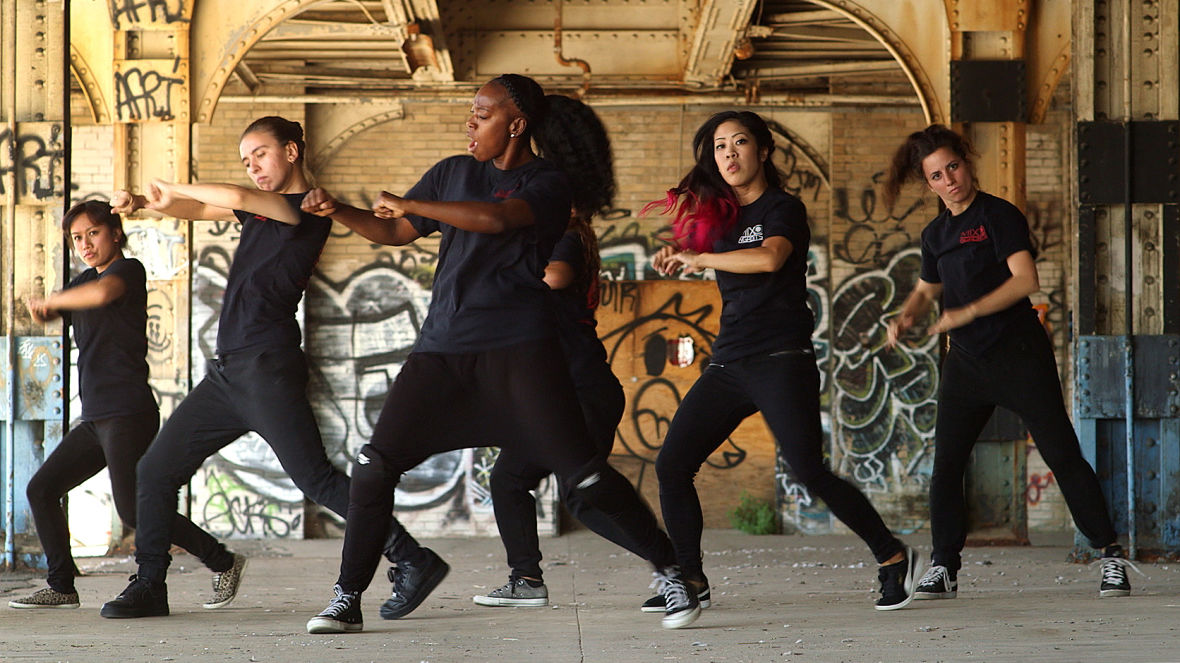 ..
Read more
All you need to know about Indian Classical Dance forms
India is a country known for its rich cultural...
Read more
Why Must Contemporary Dance Be Appreciated?
Contemporary dance is a genre of dance that involves...
Read more
Indian Classical Dance, Explaining its Role in Education
The rich Indian culture comprises of mainly two dance...
Read more
Brazilian Samba: What is it and why is popular in the culture?
"Energetic" is the ideal word used to describe a...
Read more
7 most popular forms of Salsa dance
Boys and girls, It's time to learn salsa dance...
Read more
5 POPULAR NORWEGIAN FOLK DANCE FORMS
The Scandinavian region with its vast and unique history...
Read more
MACULELE DANCE – BRAZIL
Performed in a group by forming a circle called...
Read more
NOH MAI DANCE – JAPAN
Noh Mai Dance is a folk dance from Japan...
Read more
LANYTANC DANCE – HUNGARY
Similar to "Karikazo" is a Central European dance known.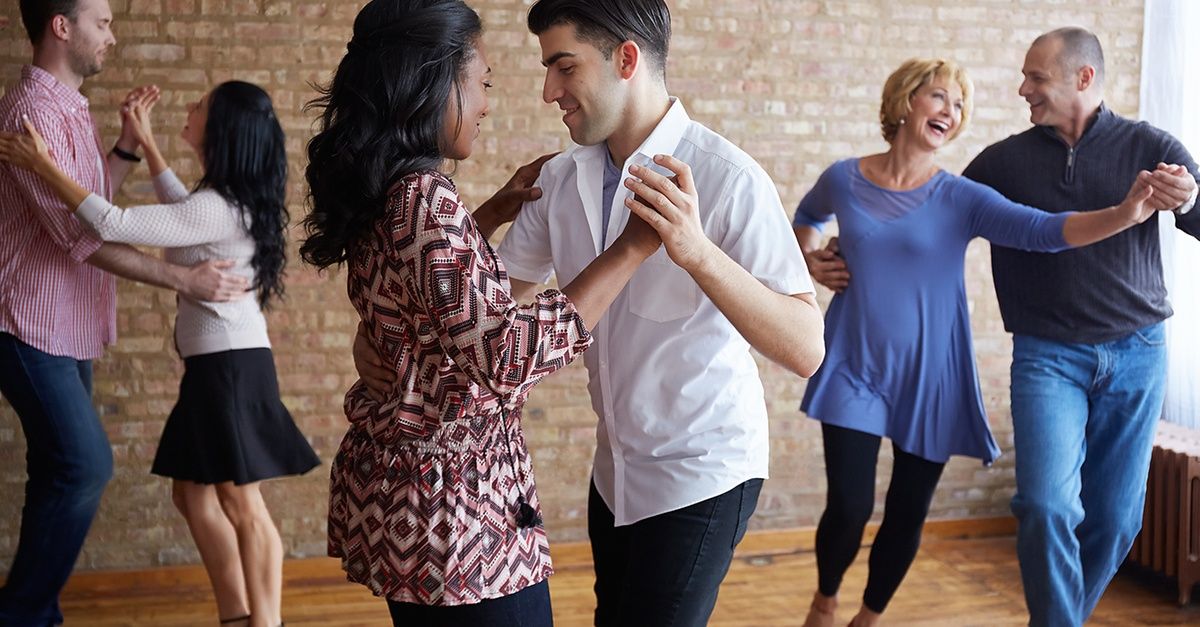 ..
Read more
SAMAIA DANCE – GEORGIA
Performed mainly by "women" is a Eurasian dance form...
Read more
KHORUMI DANCE – GEORGIA
Performed mainly by "males" is a Eurasian dance style...
Read more
KALAMATIANOS DANCE – GREECE
Kalamatianos is extremely "joyful and festive" a Southeast European...
Read more
JOROPO DANCE: National Dance of Venezuela
Joropo is a dance style created using elements belonging...
Read more
MAK YONG DANCE – MALAYSIA
Declared in 2005 by UNESCO as a "Masterpiece Of...
Read more
ITIK ITIK DANCE – PHILIPPINES: A dance inspired by 'Movements of a duck'
Itik-Itik is a Philippines folk dance form created by...
Read more
SCHUHPLATTLER DANCE – AUSTRIA AND GERMANY
Schuhplattler dance is a traditional folk dance from the...
Read more
WALTZ DANCE OR VIENNESE WALTZ – AUSTRIA/GERMANY
The Viennese Waltz, or more popularly, the Waltz is...
Read more
APACHE DANCE – FRANCE
Closely linked to the "Parisian" street culture is a.
..
Read more
OBEREK DANCE – POLAND
"To spin" is what an exuberant East European dance...
Read more
TALCHUM DANCE – East Asia: 'Korean Mask Dance'
Talchum is an intriguing Mask dance of East Asia...
Read more
SEUNGMU DANCE – KOREA
Seungmu dance is created and performed mainly by "Buddhist...
Read more
DRAGON DANCE- CHINA
Dragon Dance is a traditional Chinese folk dance mainly...
Read more
TROIKA DANCE FROM RUSSIA
Troika or "Trojka" means "THE TRIO". One man dancing...
Read more
USA
7 minutes read
If you are looking for the top dance styles that originated in the United States of America, we have curated a list of US origin dance forms for you.
We are sure most of you will agree that dance is the most aesthetic medium of communication. It's a performing art that comprise of sequences of eloquent human movements conveying different expressions.
Historically developed as a leisurely grooving with music, dance has assumed a structured art form that can be categorized and described by its choreography, repertoire of movements, or by its historical period or place of origin.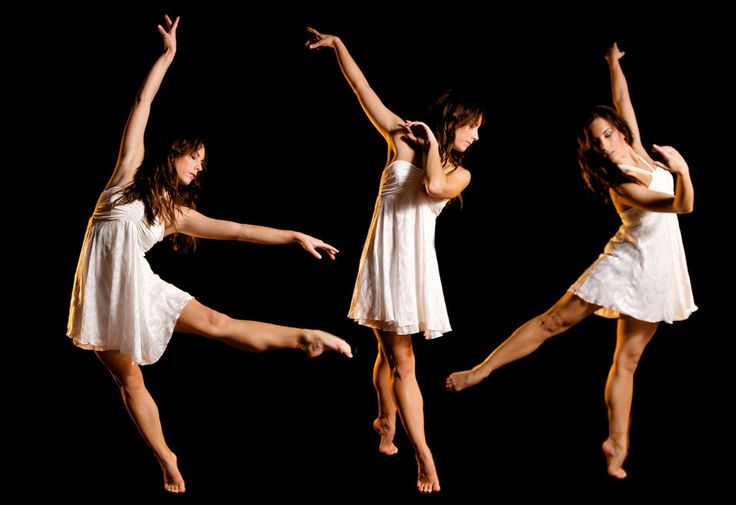 Amongst different classifications, place of origin of a dance style is most significant, as it reflects the root source of the aesthetics associated with a particular dance genre.
Among various dance styles of different origin, American (USA) origin dance forms have been very popular in the west and are progressively been adopted by dance arena across the globe.
The United States of America is a home to an array of dance styles including Hip-Hop, Tap Dance, and its derivative Rock and Roll, and modern square dance. The country has always been a hub of social and formal dancing including the vivid Swing dance, Jazz and Foxtrot.
Here is the list of the most popular dance forms that originated in the United States of America (USA).
1.
Swing dance
Swing Dance
Swing dance is a group of dances that developed with the swing style of jazz music in the 1920s–1940s. Out of hundreds of styles of swing dancing developed during that era, once that survive today include: Lindy Hop, Balboa, Collegiate Shag, and Charleston.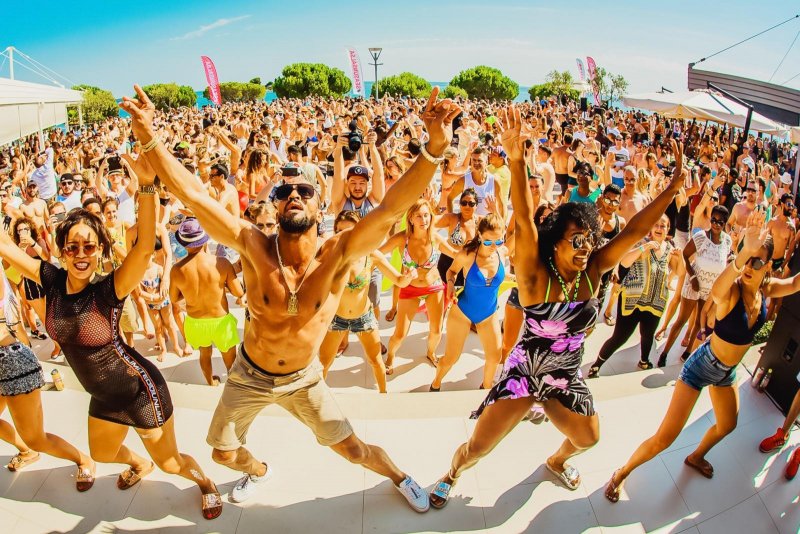 The most well-known of these dances is the Lindy Hop, which originated in Harlem in the early 1930s. 
Swing is a quick, fast-paced couple dance, characterized by lots of swinging, flipping, and rhythmic tossing of dancers. It is a non-progressive dance style mostly performed in one spot. Unlike ballroom dancers, the swing dance couples hold hands as opposed to placing hands on the shoulders or around the waist.
If you dive into the world of swing dance, you will very often come across the term- Jitterbug. Jitterbug is an umbrella term that denotes all forms of swing dance, though it is often used as a synonym for the six-count derivative of Lindy Hop called "East Coast Swing". Interestingly, a swing dancer is also known as jitterbug. Swing dance include a variety of uniquely partner dance styles:
Lindy Hop: Perhaps the most popular swing dance, this dance originated in Harlem.
East Coast Swing: Seen often on club or tavern dance floors, this dance was influenced by the Foxtrot.
West Coast Swing: A slotted dance in which the follower travels back and forth along a rectangle, or slot.
Jive: Jive is a fast-paced variation of the Jitterbug.
Boogie-woogie: This dance is usually danced to rock music or blues.
Carolina Shag: A dance performed to beach music.
2.
Hip Hop dance
Hip Hop Dance
Hip-hop dance originally was a street dance style performed to hip hop music. This free style dancing includes a wide range of techniques primarily breaking or break dance which was created in the 1970s.Developed as the most informal dance form, in the streets of America ,this dance style gradually garnered lime light through television shows like Soul Train and the 1980s films Breakin', Beat Street, and Wild Style. The mainstream exposure, led to the evolution of  studio-based version of hip-hop—sometimes called "new style"—and a hip-hop influenced style of jazz dance called "jazz-funk".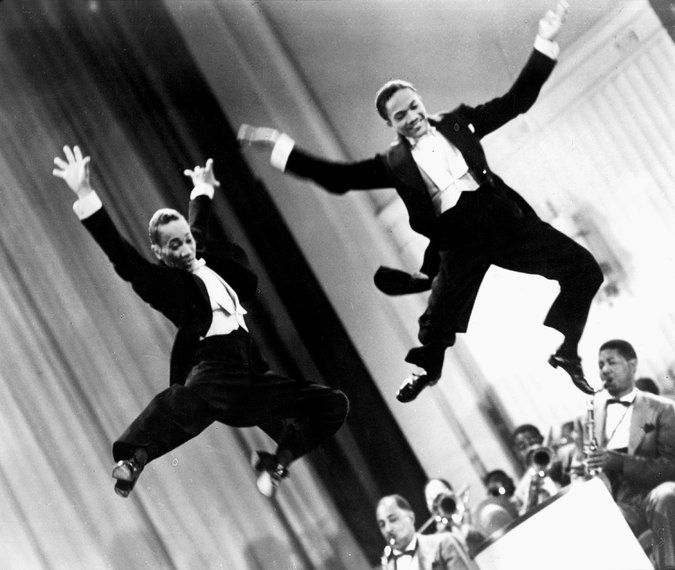 Today, hip-hop dance is practiced in both dance studios and outdoor spaces.
With the increase in dance-focused shows such as So You Think You Can Dance, America's Got Talent, America's Best Dance Crew, and World of Dance, Hip-Hop dance has now become a staple of pop culture.
3.
Jazz dance
Jazz Dance
Jazz dance is the performance dance technique and style that emerged from the African American vernacular dance of the late 1800s to the mid-1900s. Jazz dance often refers to several related dance styles, all of them with the common origin as tap, ballet, jazz music, and African-American rhythms and dance. Jazz dance may refer to vernacular jazz or Broadway or theatrical jazz. Jazz dance is characterised by jumps and turns, which essentially requires correct postures to properly execute such moves A strong technical foundation is a must for this dance style, as it enables a Jazz dancer to focus on the stylistic and performance aspects of dance.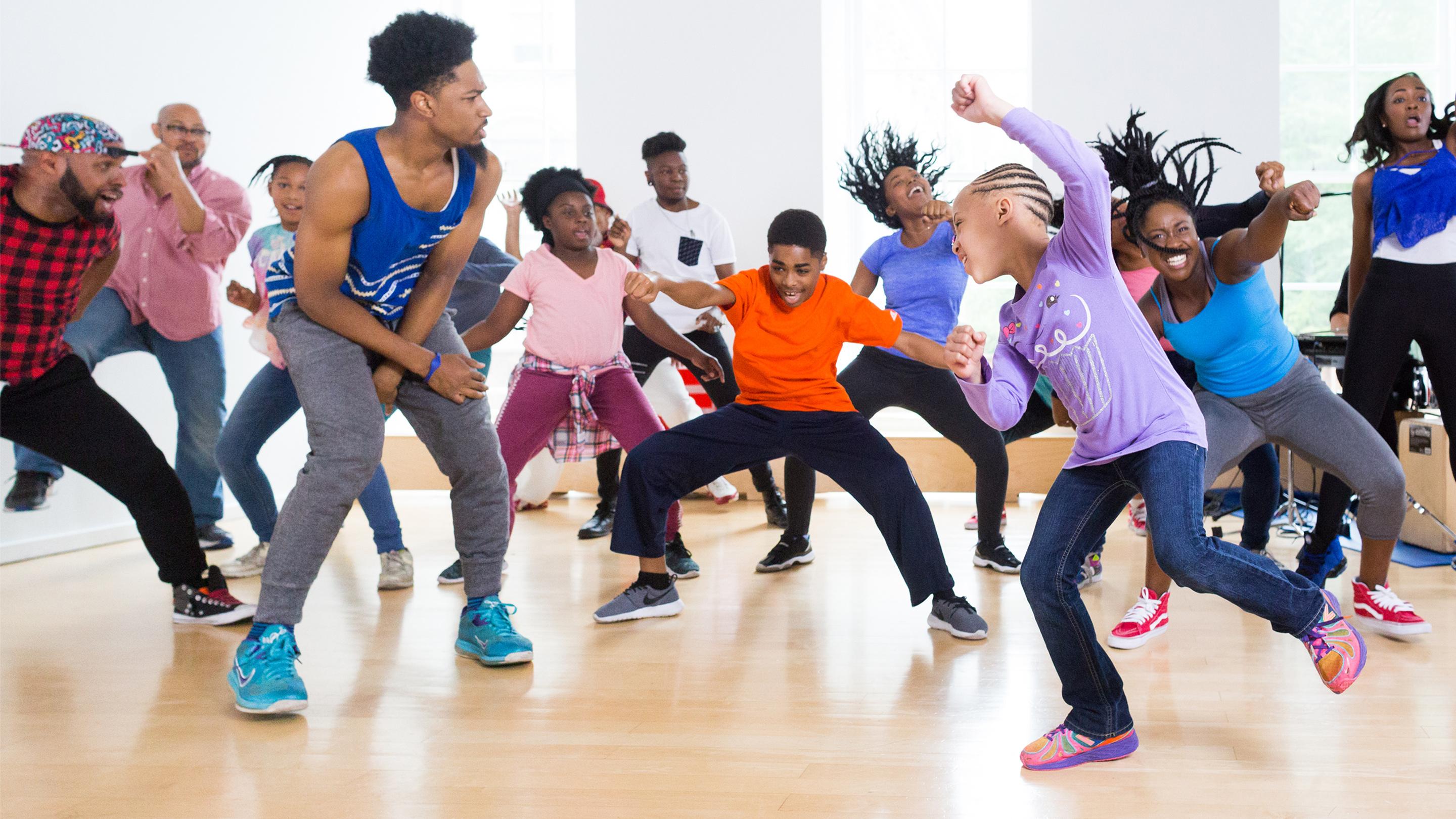 Also, jazz dancers' strong and sharp movements are greatly aided by a good background in ballet technique.
4.
Foxtrot
dance
Foxtrot Dance
The foxtrot is a beautiful, romantic dance form evolved in1910 and gained maximum popularity in the 1930s. The dance styles is characterised by long, continuous flowing movements across the dance floor and is danced to big band (usually vocal) music. The foxtrot dance style essentially requires smooth movement, with no jerking of the body. Timing is also a very important component of the foxtrot. As it is a more challenging than other styles of dance, it is wise to learn the waltz and quickstep prior to attempting it. The slow foxtrot is a favourite among ballroom dancers. The American Social Style, the American Continuity Style, and the International Style are the three distinct styles of slow foxtrot which are commonly practiced by ballroom dancers today.
5.
Modern Dance
Modern Dance
Modern dance refers to a broad group of western concert or theatrical dance, evolved in the late 19th and early 20th centuries, mainly in Germany and the United States as a result of various historical social changes.
The evolution of Modern Dance is marked by a rejection or reaction of the constraints and formality of ballet, especially the strict aristocratic roles and conformity from which ballet emerged. The revolutionary innovative dancers disregarded ballet's strict movement vocabulary; the particular, limited set of movements, and stopped wearing corsets and pointe shoes in the search for greater freedom of movement.
Apart from movement modern dance holds contrast to ballet dance in term of relation to music, use of space and performers. In ballet, the dancer's movements correspond harmoniously with the music, but in modern dance, dancers may dance off-beat or in contrast to the music, ignore the music completely, or dance on a silent stage.
Unlike the large casts and strict hierarchy of ballet, a modern dance choreographer may work alone or with smaller dance troupes. While ballet dancers typically face the audience directly, modern dancers use all orientations, even completely turning their back on the audience.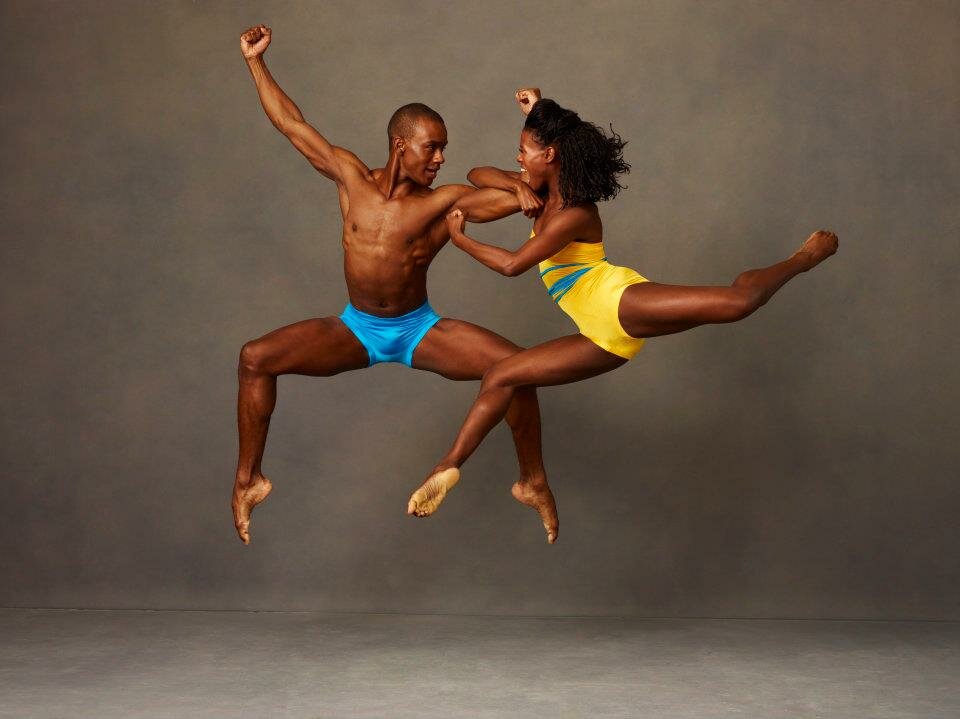 6.
Lindy Hop dance
Lindy Hop, was developed in African American communities, originating from Harlem, New York in 1930's.
It's a blend of many dances and It belongs to a swing dance Family.
Learn To Lindy Hop In A Day (fwd/back, popout, promenade, circle, charleston, dip)
7. Blues dance
Blues dance, an African American dance, brought to US by enslaved Africans, developed in the southern US after the American civil war. It is danced on Blues music.
BLUES DANCE Lisa Clarke and Fabien Vrillon
8.
Boogie Woogie Dance
Boogie Woogie is a "led dance", belongs from a swing dance family originated in 1950's and developed by African American communities. It is mostly danced on rock music or Boogie- Woogie music.
Boogie Woogie – RTSF 2017 – Agnieszka & Grzegorz
9. Charleston dance
Charleston , highly popular social Jazz dance, developed in 1920's by African American communities.
Initially , It was African folk dance, which was performed solo as well as with partner.
Sophie Ellis-Bextor & Brendan – Charleston to 'Rock It For Me' – Strictly Come Dancing
10.
Rock n Roll dance
Rock n Roll dance originated in late 1950's and was popular till the arrival of beat music in 1962. It had a steady and straight forward beat which made it very easy and popular.
It could be danced slow as well as fast. Every dance lover as well as watchers enjoyed it thoroughly.
Rockin' Rollin' Rockabilly DANCERock 'n' Roll wedding dance – Monika i Dawid
11. Shag dance
Shag dance , popularly known as 'Carolina Shag', also called 'swing dance' is extremely technical and complicated dance.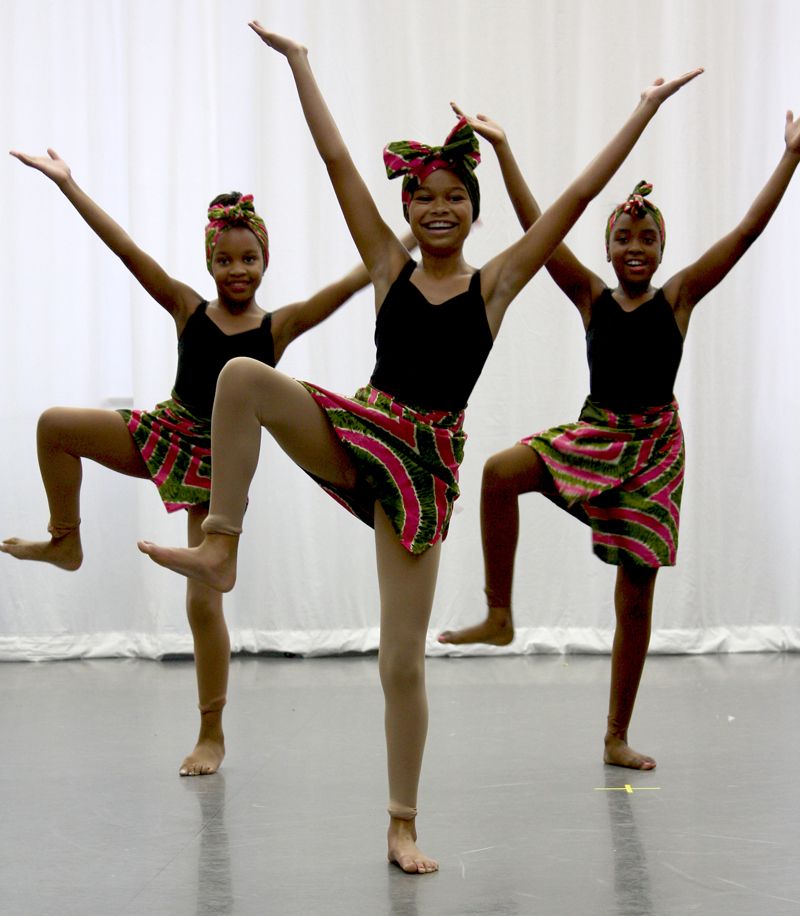 It was developed in african american communities in 1930's but got popular in south Carolina, U.S in 1940's.
Amazing Carlolina Shag
Brennar and Autumn Carolina Shag, Grand Nationals 2014
12. Quickstep Dance
Quickstep , as the name says , is full of quick movements, light and floating steps, elegant and glamorous dance. It owes its origin from African and Caribbean descent. But it came into limelight in glamorous Ballrooms by immigrants communities of New York in early 20th century.
How To Dance The Perfect Quickstep video
Views: 7,380
American Origin Dance Forms American Origin Dances
Related posts
Featured posts
Top
About the USA > Arts > Dance
What kind of information materials are available?

Background
• Alvin Ailey American Dance Theater
• American Academy of Dance
• American Ballet Theater
• American Ballroom Companion - Dance Instruction Manuals ca. 1490-1920 ( Library of Congress - American Memory)
• American Dance Guild
• Amcerican Dance Legacy Institute
• American Masters - Dance (PBS)
• The Arts in America: Dance - A Constantly Evolving Tradition (IIP) CD
• Ballet Notes (Choreographers, Composers and Titles)
• Free to Dance: Role of African-American Choreographers and Dancers (PBS)
• Great Performances: Dance (PBS)
• History of Dance
• Invitation to Dance (Library of Congress)
• Modern Dance History (University of Pittsburgh)
• National Dance Association
• National Dance Institute
• National Dance Week
• National Tap Ensemble
• Performing Arts Encyclopedia (Library of Congress)
• Who's Dancing Now (PBS)

Exhibits - Digital Images
• New York City Ballet Online Exhibit
• Vaudeville Nation (New York Public Library)

For High School Students
• Ballet Dictionary
• Internet Public Library Kidspace: Dance

Teacher Resources
• PBS for Teachers - Dance (PBS)

Link Lists
• African Dance and African American Dance Resources
• Ballet Companies: United States
• Ballet Companies on the Web
• CyberDance: Ballet on the Net
• DanceNet
• DanceUSA
• Internet Public Library: Dance Resources
• Sapphire Swan Dance Directory


 
HereNow, a dance based on the life of American athlete Florence Griffith Joyner, was choreographed by Judith Jamison for the Alvin Ailey American Dance Theater.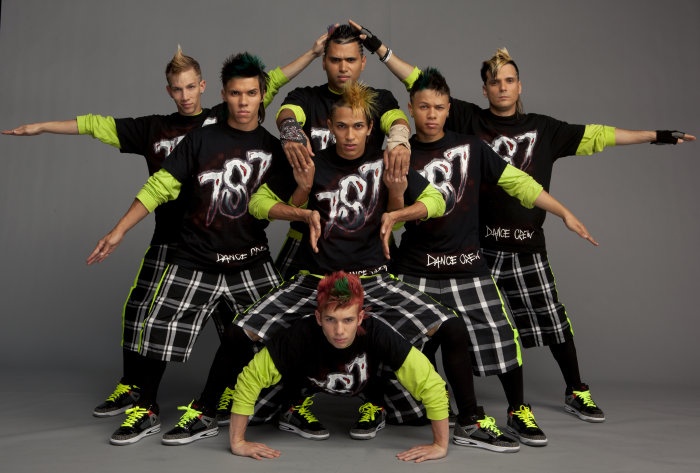 (Photo by Paul Kolnik)
American theatrical dance has always been fueled by a mixture of native and imported elements. During the 18th and 19th century, American dancing was, to a great degree, centered in the home and the community, not the theater or music hall. However, dance did figure in public celebrations, entertainment, and spectacles. Early theatrical entertainment included displays of folk dancing. Historians usually date American dance from the end of the nineteenth century, when indigenous institutions and artists of stature began emerging.
Until the 20th century, most dancers could work professionally only on the popular stage - music halls, burlesque, and vaudeville. Vaudeville shows featured tap, and toe dancing, comic and character dance sketches, adagio teams and ballroom dancers, skirt dancing, artistic or interpretive dancing, and specialty numbers in various ethnic styles.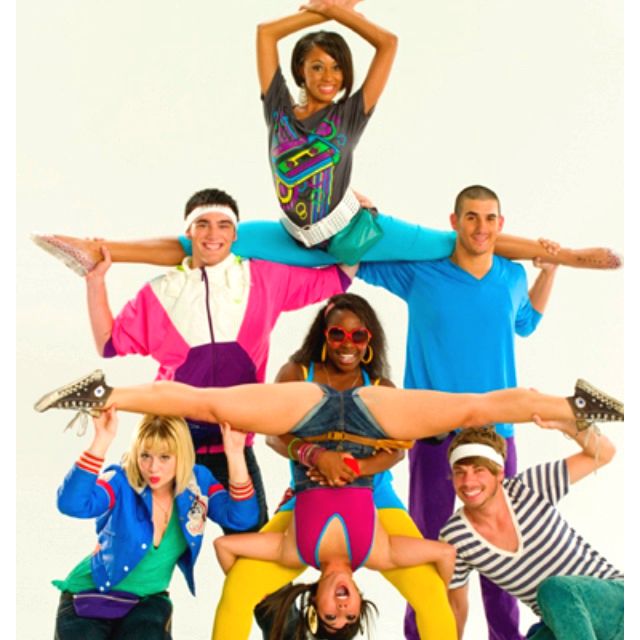 Even though the first known "ballet" in America was arranged in 1735 by Henry Holt, an English dancing master, until the 20th century, few permanent organizations were capable of presenting full ballet productions and ballet remained a high-toned addition to spectacle or an appendage of opera.
In the early 20th century, touring troupes of European dancers provided U.S. audiences with their first widespread exposure to classical ballet. The 1930s constituted a pioneering decade. Ballet in the U.S. has been shaped largely by the creative and esthetic influence of the internationally acknowledged choreographers George Balanchine, Antony Tudor and Jerome Robbins. Each was associated with either of the country's two leading ballet organizations, the School of American Ballet, founded 1934, which became the New York City Ballet in 1948, and the American Ballet Theater, founded in 1940.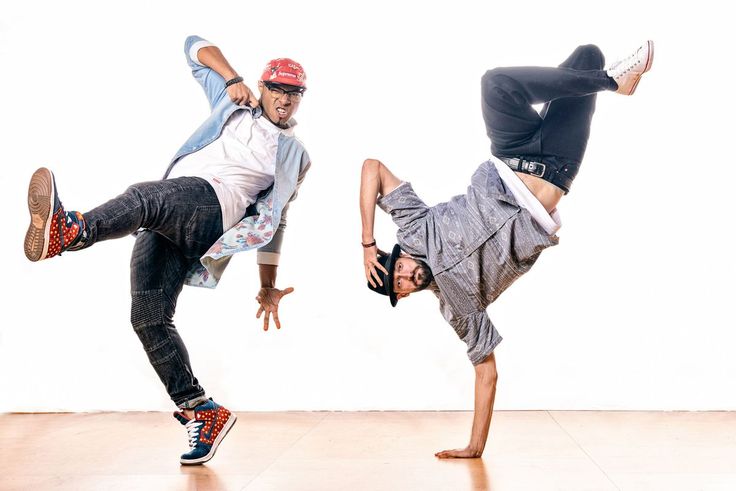 The American ballet scene today is a mix of classics revivals and original works.
The early 20th century also saw the emergence of a new, and distinctively American, art form - modern dance. It includes a huge variety of dancers, choreographers and movement styles. The common element is more an approach than a single style. Modern dance, as a total expressive medium, allows the artist not only to project a personal view of the world, but to embody it through her or his own physical form and presence. Among the early innovators was Isadora Duncan, who stressed pure, unstructured movement in lieu of the positions of classical ballet. Martha Graham's New York-based company was perhaps the best known in modern dance. Later choreographers searched for new methods of expression. Merce Cunningham introduced improvisation and random movement into performances.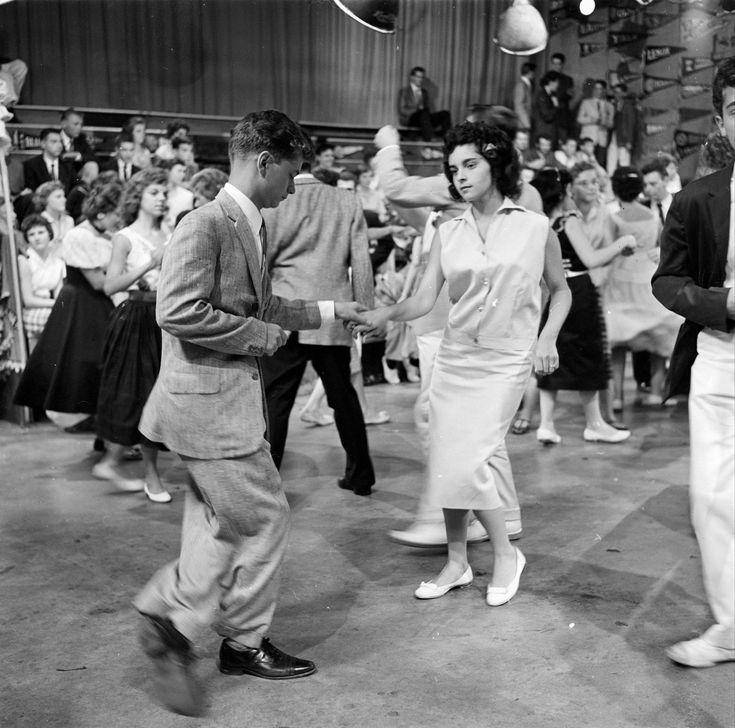 Alvin Ailey incorporated African dance elements and black music. Recently, such choreographers as Mark Morris and Liz Lerman have defied the convention that dancers must be thin and young. Their belief, put into action in their hiring practices and performances, is that graceful, exciting movement is not restricted by age or body type.
But perhaps it is on America's West Coast, with the particular flavor of the arts of the Pacific Rim, that American modern dance is witnessing its most original developments. Working in San Francisco and Los Angeles, Patrick Makuakane has been revolutionizing the world of Hawaiian dance and redefining the meaning of the folk art known as hula with his unique company, Na Lei Hulu I Ka Wekiu. Also in San Francisco, the Lily Cai Chinese Dance Company creates a uniquely American blend of traditional Chinese stage pictures, international pop, and the cutting edge of post-modern dance.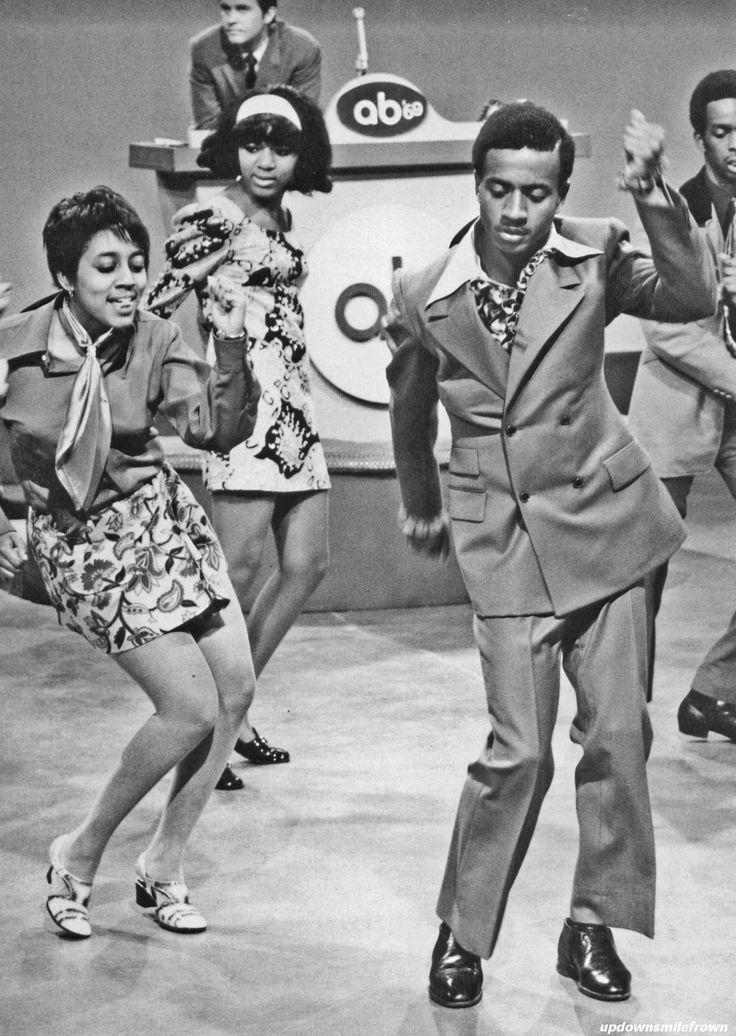 The African-American experience has its most youthful and original proponent today in Robert Moses. His West Coast company, Robert Moses' Kin, mixes jazz, blues and rap,poetry and street talk, casual movement and rigorous postmodern syntax in new works that add up to a slice of African-American life, a universal dance message, and, perhaps above all, a gripping theatrical experience.
Texts are abridged from U.S. State Department IIP publications and other U.S. government materials.
What kind of information materials are available?
CD: These documents are available in fulltext format on the About the USA CD-ROM. Teachers: Request a copy for classroom use.
L: Selected documents are available in German as well as other languages, including Arabic, Chinese, French, Spanish, Persian and Turkish.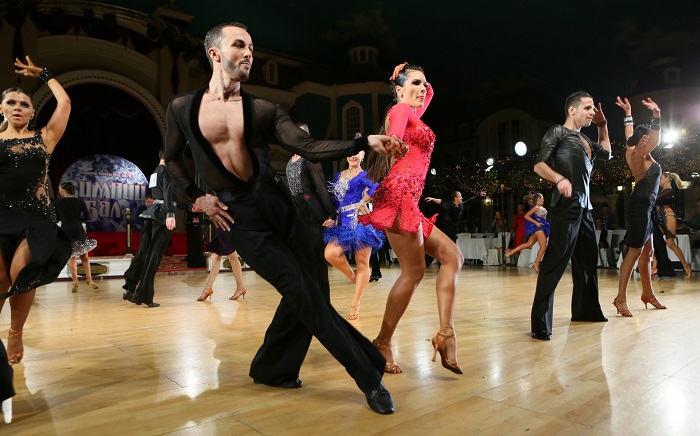 American Smooth
American Smooth is an incredibly popular variation of the European program in the USA, which includes waltz, tango, foxtrot, Viennese waltz. Gradually, American Smooth begins to develop in Russia, gaining more and more popularity due to its apparent lightness and entertainment. American Smooth differs from the European dances of the International Program, first of all, by the freer position of the partners, the absence of static figures. The couple has the opportunity to break contact from time to time. Leading with both the right and left hand encourages the use of various performances in pairs and provides great opportunities for improvisation, the implementation of creative ideas in the dance. American Smooth is fairly easy to learn and almost all dancers can learn the basics very quickly. At the same time, it is in this direction that it is easy to express one's dancing individuality, using new non-classical figures and supports that are not typical for the Standard.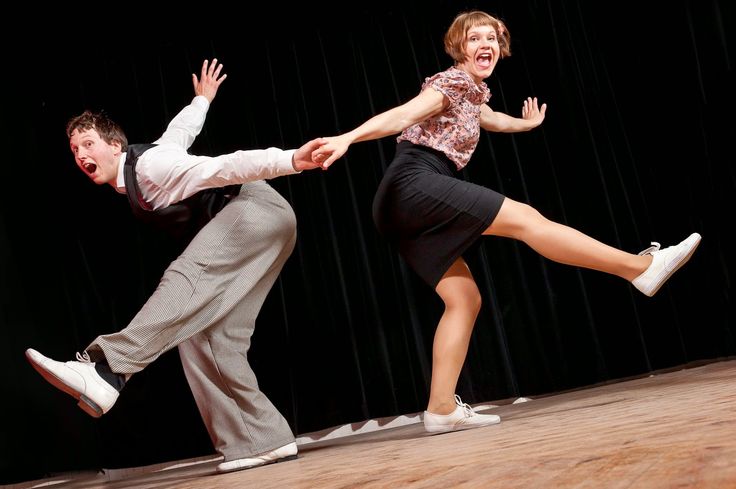 AMERICAN WALTZ
[English] American Waltz]
1. American ballroom dance of an improvisational nature, which developed in the USA at the beginning of the 20th century on the basis of the Waltz-Boston. Musical size - ¾. The tempo is moderate, 30-40 beats per minute, sometimes with a slowdown at the end of the musical phrase. It is performed in pairs, with advancement along the line of dance. The dance is characterized by common elements of the American style of ballroom dancing: the absence of canons, frequent separation in pairs, the use of theatrical poses, poses, supports, etc.
2. Ballroom dance from the Smooth Style subgroup of the American competition program. Musical size - ¾. The pace is moderate, 30-40 beats per minute. It is performed in pairs, with advancement along the line of dance.
3. Compulsory dance in ice dancing to Waltz music. Musical size - ¾. The tempo is fast, 66 beats per minute. It is performed in the Waltz Position, going around the rink twice according to the established pattern of steps.
AMERICAN FOXTROT
[English] American Foxtrot]
1. American improvised ballroom dance. Originated in the USA in the 1920s based on the Blues and earlier dances. The musical size is 4/4. The pace is slow or moderate. It is performed in pairs, with advancement along the line of dance.
2. A ballroom ballroom dance that is part of the Smooth Style subgroup of the American competitive program. The musical size is 4/4. The pace is slow or moderate. Performed in pairs, elegantly and lyrically, moving along the line of dance.
The American Foxtrot uses two popular rhythms for basic movements, slow-slow-fast-fast and slow-fast-fast. The combination of long and short steps always looks interesting, and sometimes unexpected. The American Foxtrot is also characterized by the element of Brushing [from English. The Bruch - brush] - a passing light touch of the foot to the foot. They manage to use brushing even when stepping sideways.
Continuity of elements is common in all American dances.
So, many movements of the American Waltz were almost immediately adapted to the slow-fast-fast foxtrot rhythm. Therefore, in the American Foxtrot, there are such dance moves as are typical of the American Waltz: the Bean Pod, the Simple Twinkle, and the Front Twinkles.
AMERICAN TANGO
[English] American Tango]
10-20s based on Argentine Tango and French Tango. Musical size - 2/4. The pace is moderate. In addition to the well-known features inherent in Tango, it is characterized by theatrical expressive movements and extravagant mutual positions in a pair. Performers can dance in closed and open positions, as well as far away from each other.
2. A ballroom ballroom dance that is part of the Smooth Style subgroup of the American competitive program. The musical size is 4/4. The pace is moderate, 26-30 beats per minute. It is performed in pairs, with advancement along the line of dance.
3. Compulsory dance in ice dancing. The musical size is 4/4.
Tempo 24 beats per minute.
In 1856, one of the American dance manuals included a description of the "original South American dance" in 2/4 time. The dance arrangement for the ballroom, performed by M. Makovsky, was also given here. In fact, it was the first book description of the Tango dance. However, at that time, American society was not ready for rhythms and movements of this kind.
Tango remained completely unknown to the American public until the winter season of 1911-1912, when the Belgian Maurice Muve began to advertise it here. Such wonderful ballroom teachers as Albert Newman, Joseph Smith, Vernon and Irene Castle joined in the further process of popularizing the new dance. The latter succeeded especially effectively.
In the second decade of the 20th century, a wave of interest in ballroom dancing rose in the United States. Along with Ragtime and Tarky Trot, one of the elements of the American dance fever of 1913-1914. became Tango. Theaters staged musical plays with titles such as "Doctor Tango" or "Tango Teacher".
In the cafe, drinks were served to the rhythms of Tango. Some tea and coffee houses were completely organized according to the principle of Tango-tea and Tango-coffee - between drinks you could dance. As always, there were no restrictions. The Mississippi River Shipping Company banned the playing of Tango music on ships during business hours, as hundreds of female employees dropped everything and began to dance at the first sound of it. Church ministers preached against Tango, immorally putting it in second place after drunkenness. But, as always, such sermons only inflamed interest in the dance. Tango began to be danced even in the church environment. So Mrs. Lillian Elbers, soloist of the church choir in Atlantic City, delivered an ultimatum: she would leave the group if the choir girls did not stop studying Tango. There is no need to explain how important a good soloist is to the success of a choir. However, Lillian was forced to leave!
The tango of those years was completely different from the modern, well-established versions.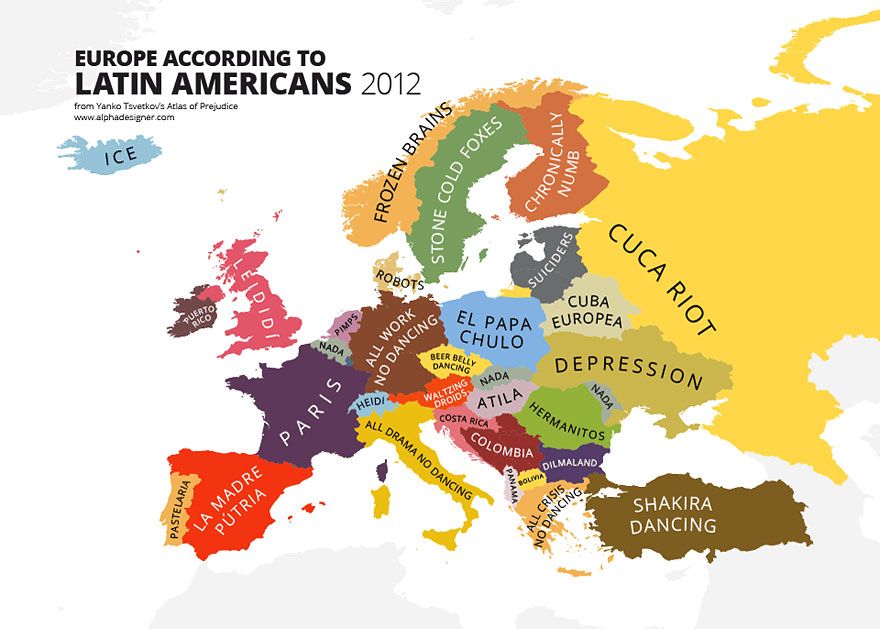 Then every dance teacher or good dancer sought to establish their dance style and their dance figures. New movements for Tango were introduced daily. Of course, no one thought about any standardization and compatibility of figures.
In 1914, the dance fever in the United States subsided, but the American Tango remained one of the few ballroom dances that continued its further development. During the First World War and immediately after it, it acquired a standardized and somewhat simplified form. After the war, global trends in Tango changed. The "wild" pulsing rhythm of the Tango-Habanera has been transformed into more modern versions of music. For greater softness of movement in Tango, radically new dance elements were introduced: Countermovement of the Corps and Tango-Dro. So at 19In the 1930s, when interest in ballroom dancing revived among Americans, they were already introduced to another Tango.
American movie stars of the 1920s and 30s did a good job of creating the image of American Tango.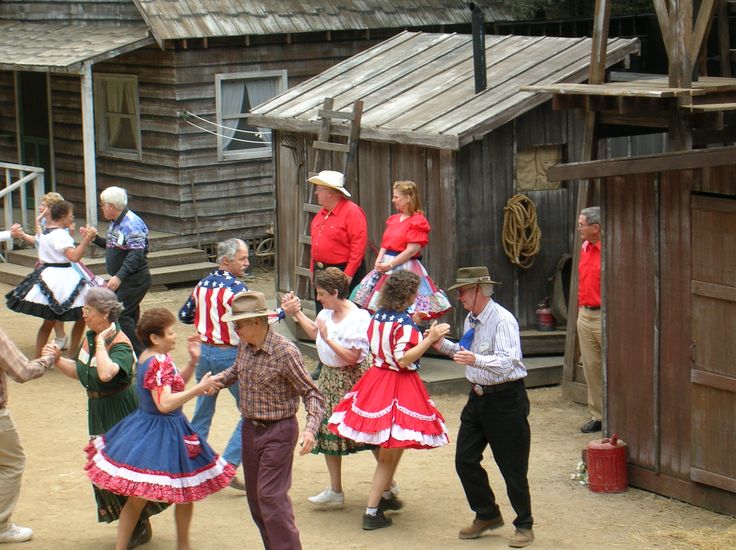 Of the three varieties of Tango, English, Argentinean and French, according to the laws of Hollywood, all the most spectacular was taken. So, for example, they did it during the filming of the 1921 film called The Four Horsemen of the Apocalypse. The tango, shown in it by Rudolph Valentino, founded a tradition that continued in American cinema until the colorfully magnificent dance of Arnold Schwarzenegger in True Lies and the inimitable Al Pacino in Scent of a Woman. Fred Astaire and Ginger Rogers at 19The 1930s and 1950s finally defined the American film-dance ballroom style. Fred Astaire approved the choreographic structure of American Tango, which fully corresponds to the construction of musical phrases. Artistry, improvisation, extravagance have become more important here than the "English" restraint and perfected technique of steps. Each performance of American Tango performers turns into a bright show.
This is how Tango is described in American dance textbooks:
"Originally composed in 2/4 time, today tango is written in 4/4 time.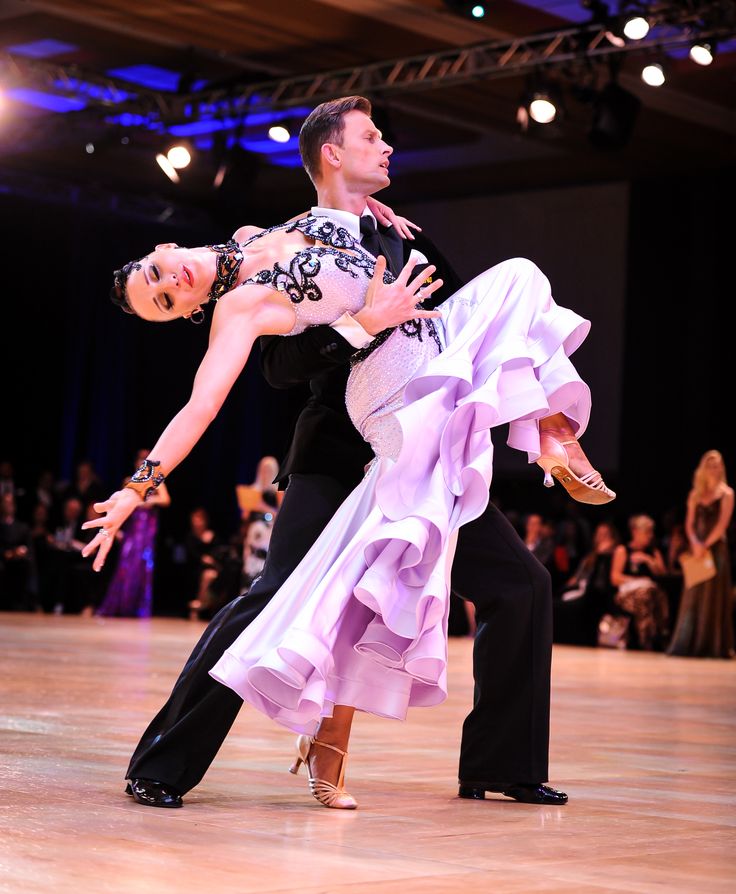 This is a graceful progressive dance with the main rhythm "slow-slow-quick-quick-slow". The position of the couple in tango is unique: the partner and the partner are in closed contact "with no gap" between their bodies. The man's right hand hugs the woman more than usual, his left hand is also held closer to the body. The knees are bent more than in any other ballroom dance and remain in this state all the time - without ups and downs. Tango is a staccato dance. The crouching effect that many tango dancers achieve comes from dragging each slow step to the last possible before moving the other foot.

R. M. Stephenson, J. Iaccarino "The Complete Book of Ballroom Dancing". N.Y., 1980, p. 157
VIENNE WALTZ
[English] Viennese Waltz, German Wiener Walzer, French Valse Viennoise]
1. The original version of the Waltz, which appeared in Vienna at the end of the 18th century and whose music gained immortality in the work of 19th century Viennese composers.
Musical size - ¾. The pace is moderately fast. It is performed in pairs in the third position of the legs, moving in a circle. This version of the dance is now called the Old Viennese Waltz, not to be confused with its modern version.
2. Sports ballroom dance included in the European subgroup of dances of the International Sports Program. Musical size - ¾. The tempo is fast, 60 beats per minute. It is performed in pairs, in the sixth position of the legs, with a wide advance in a circle. During the competition, unlike other dances of the European subgroup, only one minute is allotted for the performance of the Viennese Waltz.
3. Compulsory sports dance on ice to Waltz music. Musical size - ¾. The tempo is moderately fast (52 beats per minute). It is performed in pairs, in the Waltz Position, throughout the entire space of the rink.
In the second half of the 19th century, based on the European Waltz in Two Pas, the slow Waltz-Boston dance appeared in North America. In various versions, he regularly appeared in European ballrooms, but gained great popularity there only in the 1910s.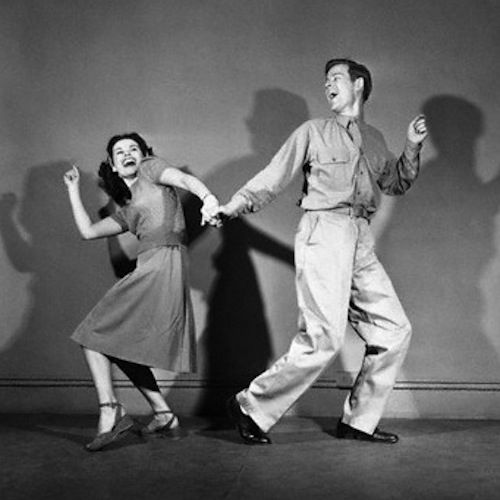 But in England it was accepted immediately, and already in the 1880s, local dance masters applied its principles to the usual Waltz a Three Pas. As a result, one of the most common waltz patterns was born, which in Europe was called the Boston Waltz, the English Waltz, the New Viennese Waltz, in order to distinguish it from the former, so-called Old Viennese Waltz. Subsequently, the epithet "new" was dropped.
"This dance owes its origin, in all likelihood, to the British, for when it appeared it was called the Boston Waltz."
NL Gavlikovskiy "Guidelines for the study of dances", St. Petersburg, 2010, p. 65.
Today the Viennese Waltz exists as a part of sports dance championships. It is a special dance in which dancing couples demonstrate grace and fluidity of movements, the ability to control space at high speeds of rotation and movement around the hall. In addition, the Viennese Waltz is a symbol of all ballroom art. In this capacity, dance festivals are often opened and closed to them.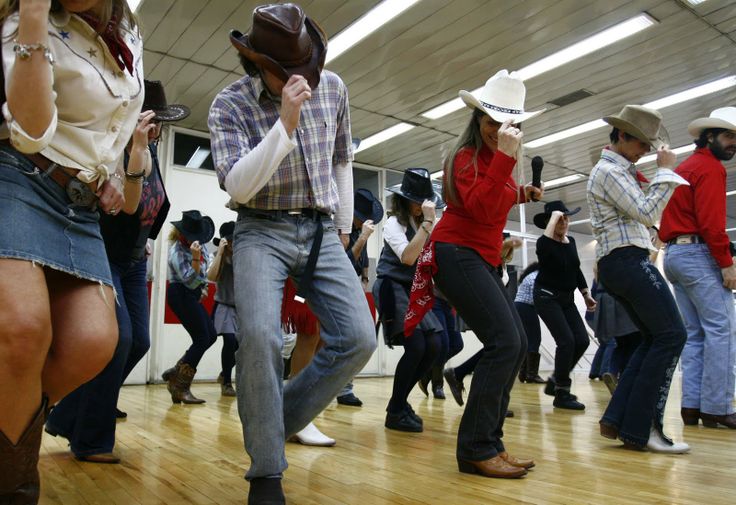 Viennese Waltz is characterized by movements: Right Turn [eng. Natural Turn], Left Turn [eng. Reverse Turn], Change [eng. Change Step], Fleckerl [eng. Fleckerl].
Dance Ethnology: American Dances
Dance ethnology is a unique science that relates dance to the personality and aesthetics of the ethnic group to which it belongs, and identifies the social, geographic, and historical factors that influence the form and character of dance. She strives to understand not only how, but why the dance of one culture differs from another, but also what the representatives of this culture are trying to convey to others with their dance.
The theory is that dance survives if it meets contemporary social needs and aesthetics. If this is not so, then the dance will not be preserved and will sink into history, or, at best, will be preserved only artificially (for example, in certain ethnic centers). But his movements and attitudes can tell a lot, you just have to learn to observe.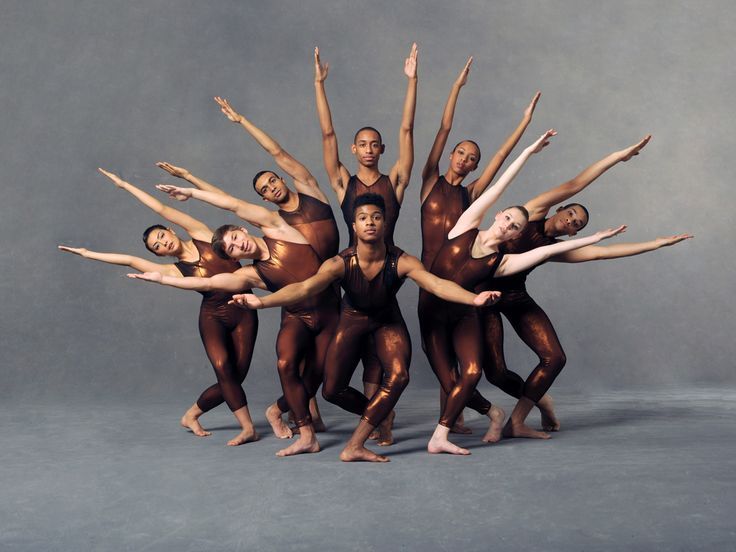 For centuries, dance has served as a social means of communication for high society and an artistic way to experience freedom for the peasantry. Dance historians and ethnologists have an almost limitless supply of examples from dance history to ponder, although it is worth noting that a significant portion of the dances that have been documented were court and upper-class dances. The dances of the peasants, like their lives, were not considered worthy of being documented, and, unfortunately, they were preserved only in tradition and memory.
America's own three-hundred-year tradition of folk and social dances is entirely worthy of careful ethnological study, as a perfect example of the product of a rapidly changing society and a clear picture of the evolution of contemporary social values ​​and attitudes. This provides a good opportunity to visually see the reaction of ordinary people to historical events and changing economic conditions.
The traditions of social dances in the USA date back to the 18th century, or to be more precise, to the "imported" national dances from England, Ireland, Scotland and France, Germany and Scandinavia.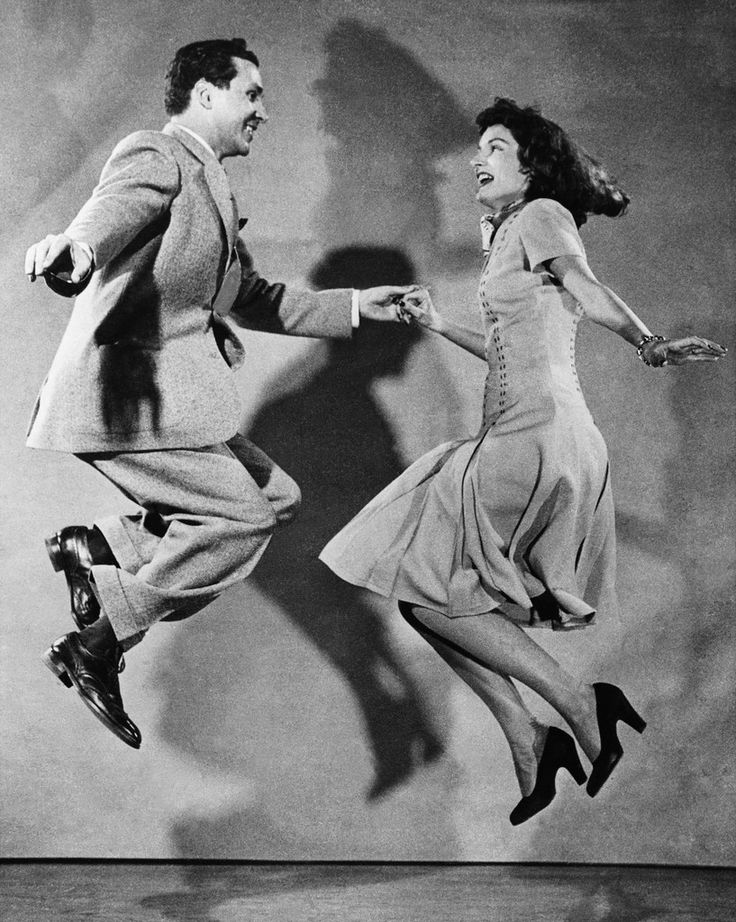 In this country, you could find dances from anywhere - for example, in early California, the Spanish fandango was popular.
George Washington was very fond of dancing. His favorite dance called "Sir Roger de Polly" is now known as the "Virginia Reel". In fact, this is a version of the baroque minuet. In this dance, the performers stood at arm's length from their partners and performed complex figures.
Officially, the polka and waltz, brought from Europe, became popular ballroom dancing in the United States only in the 19th century. This delay in comparison with Europe was caused first by the unwillingness of people in the 18th century to adopt the "scandalous" new position of the dance - close, touching the partner. The new dances captivated the elite of European society, although the peasants had been dancing them for generations. In America, the waltz and polka were strongly associated with the Old World and were, in fact, a reminder of the legacy left in their homeland after emigrating to America.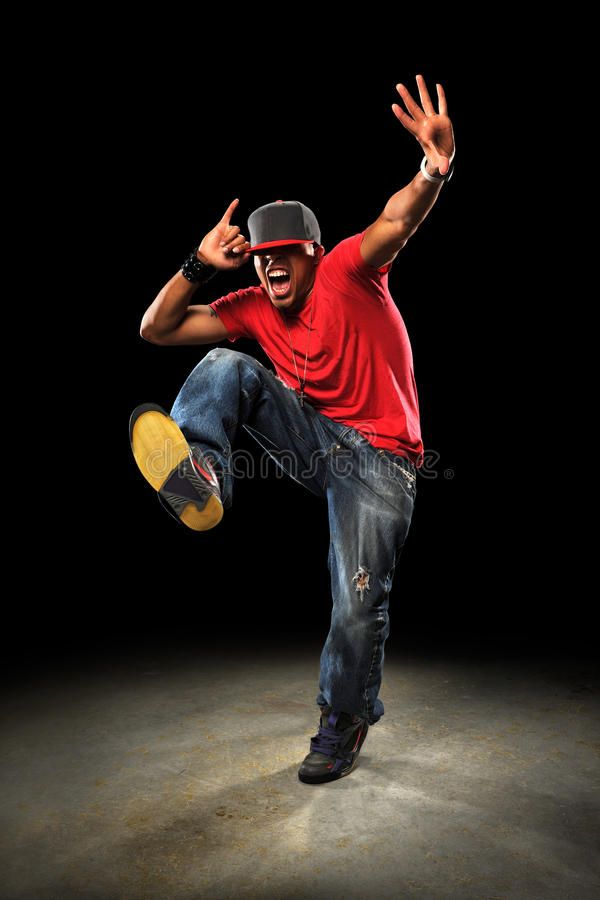 America continued to draw cultural inspiration from Europe and closely followed developments on the continent. There are even records of the polka being danced in the California gold camps seventeen years after it first appeared in the dance halls of Bohemia in 1834.
At that time there was a curious tradition in the USA. West Point cadets were expected to dance like officers and gentlemen. Therefore, many elegant waltzes in the best Viennese tradition could be seen in officers' clubs during the civil war and subsequent Indian wars. This continued until such dances went out of fashion, but until then you could see uniformed officers waltzing at a Victorian ball.
American dance in the 19th century
Not all American ballroom dancing in the 19th century was waltz and polka. In the New England region, people danced almost unchanged English country dances, which were performed in linear formations called "contras" or in square formations called "quadriles".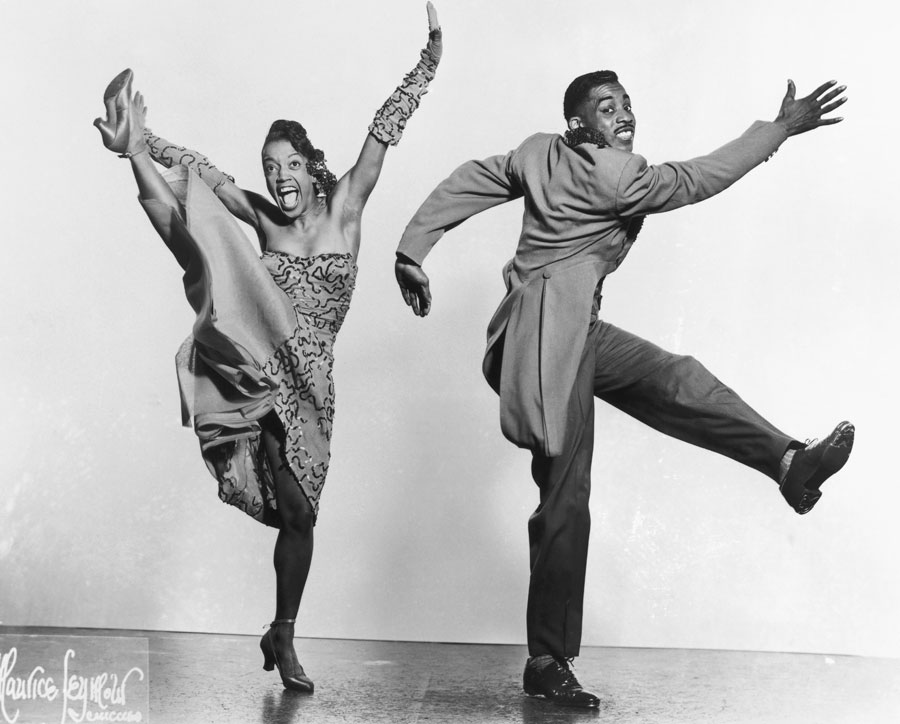 The origin of such dances clearly came from the minuet of the last century, and each dance had a sequence of previously known figures. Such dances were loved and looked forward to the next occasion to dance in the small villages of New England. A person's reputation in society often increased or decreased by attending dance parties, and the ability to dance and the style of dancing were not universal throughout New England. Smooth sliding movements in one area would be considered wrong in another, and vice versa.
From Tennessee to Georgia, Irish and English settlers brought their dances to rather isolated settlements in the Appalachian Mountains, resulting in an interesting fusion of styles. The Irish "jiga" took on a completely different look, which was influenced not only by the wearing of heavy work boots by the local population, but also by the freely expressed dance movements of African slaves. This dance evolved into what is known today as the "clog" and is truly an American folk dance that perfectly demonstrates the origins and aesthetics of the Appalachian culture.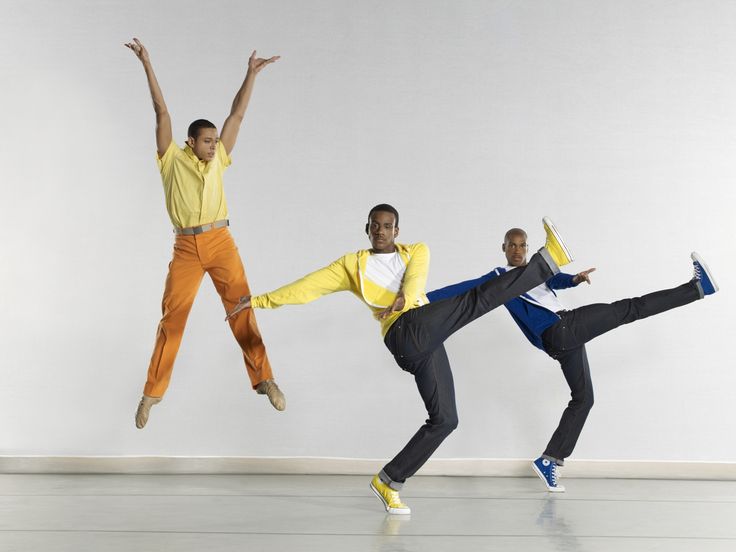 It was a "down to earth" dance, powerful and intense, like the character of hardy people who lived in isolation and "gnawed" their livelihood out of infertile soil with their teeth.
To this combination of Appalachian aesthetics we must add the national dances of the English. An evolution of the Appalachian Great Circle Dance is an adaptation of one or more English dances with the addition of a number of elements of clog figures danced for generations in isolated villages in wooded hills and valleys.
After the Civil War, New England farmers began to abandon their rock farms, and southerners left their ruined plantations to seek new land in the west. The expansion of America into the lands of the Indians of the Great Plains began, and naturally, the dance "went after" the new settlers, but at the same time took on new forms and new roles in the new emerging society.
One has only to imagine the scene: small towns and ranches scattered far from each other, inhabited by many people not only from the North and South, but also by newly arrived immigrants from Europe: Czechs, Poles, Irish, Germans, French and many others.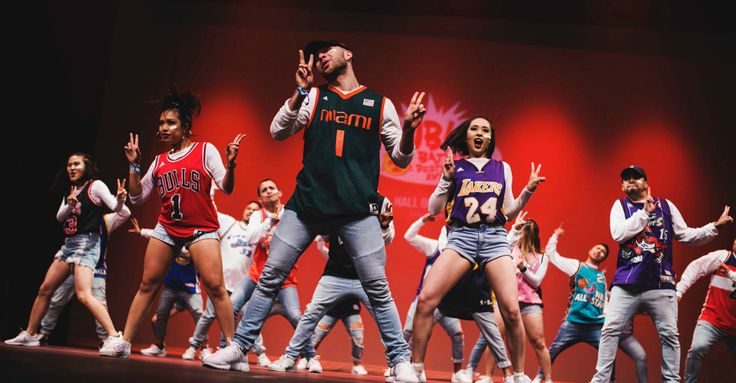 In this vast land with minimal amenities, dancing has become one of the few entertainments. They were eagerly awaited, and when a new dance party began, it was attended by people from completely different walks of life who barely knew each other. Contras and New England quadrilles did not take root here - no one knew the sequence of figures. High-top boots and the lack of a wooden floor made the clog impractical. Therefore, the original American square dance was born, its complex figures that require careful teamwork and cooperation from all performers, which perfectly reflected the social climate and aesthetics of American culture.
Early 20th century American dances
When the 20th century came, everything had to change—and it did. Boundaries have changed, the Industrial Age has arrived, a new middle class has emerged, and great social and technological innovations are on the horizon. The 19th century - and Europe - were in the past, old-fashioned and unable to keep up with the new times.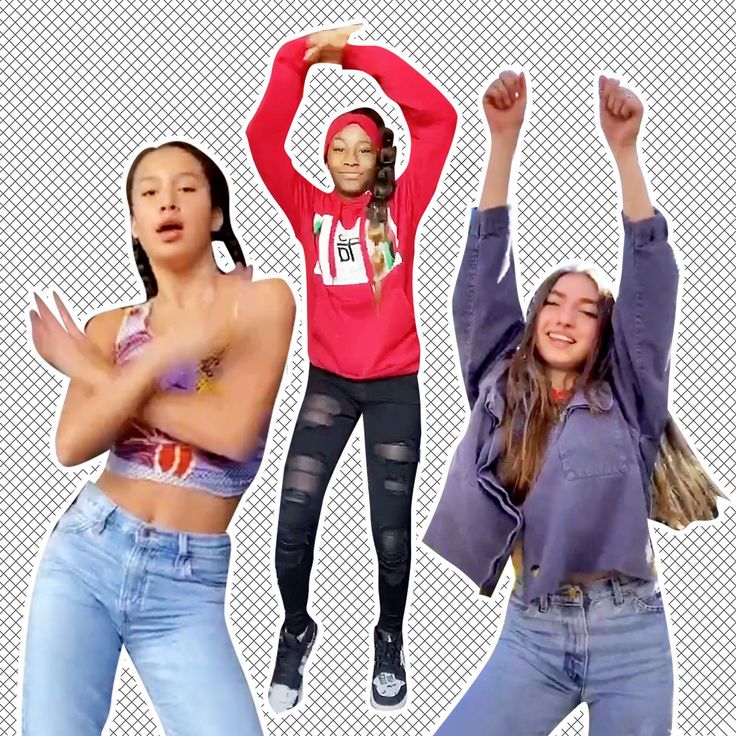 The waltz, the polka, and even the square dance had to step aside before something new, just as the minuet did a century earlier.
The industrial base of the United States grew before our eyes. Everyone was fascinated by the new mechanical gadgets, from washing machines to apple peelers. The automobile became a kind of popular form of transportation thanks to Henry Ford, and America's most sustainable new industry emerged. Consumerism has become a new part of social life and the economy, as more and more new products have come to market.
Trade unions became an essential part of American society, and the working class suddenly began to realize its economic power. Naturally, this was not without problems and labor unrest, but wages began to rise, and working hours began to decrease. People had more time for leisure, which they often devoted to dancing.
It was also a time of great social change as women gained the right to vote. Also, women were increasingly approaching legal and social equality with men.
This shifting mixture of changes in power, increased competition, increasing purchasing power of the people, and rapidly evolving social and economic values ​​led to the single most important social development in modern American history—the emergence of the American middle class. This happened in less than one generation. This new social phenomenon has suddenly pushed America into an unfamiliar but exciting role as one of the most powerful countries in the world, independent of the crumbling and unstable empires of the Old World.
The new middle class, suddenly affluent, was desperately looking for an opportunity to distance itself from the lower classes of which it had only recently been a part. In search of their new identity, elegance and novelty, symbols of success began to be highly valued: new fashion, new music, new cars and new dances - everything new and purely American was valued.
A new generation of music has appeared, fresh and new; her syncopated sounds quickly became popular.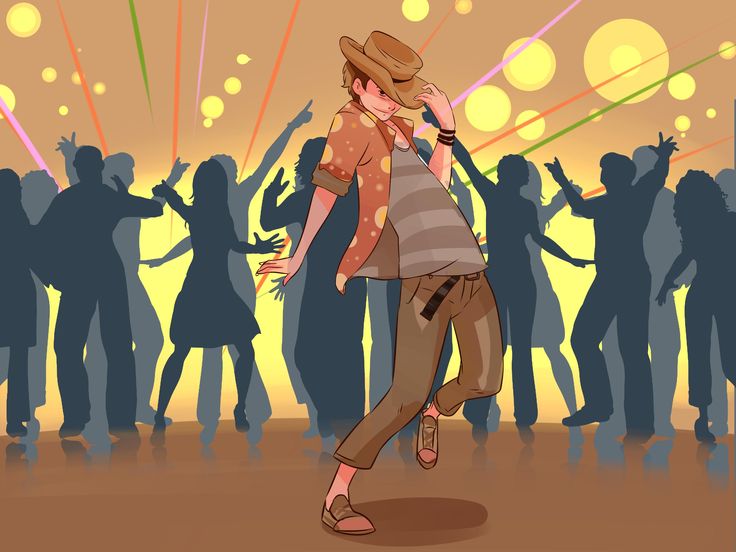 The combination of African rhythms and syncopations produced sounds and dances very different from 19th century ballroom dancing.
American Dance
One of the many famous African-American pianists, Scott Joplin actually became the founder of a new music and dance - ragtime. It was "discovered" by musical producer John Stark, who, being passionate about new music, signed a contract with Joplin. Since then, since 1898, for two decades, ragtime has been almost the only new music being composed in America. The nouveau riche at first scorned the "vulgar" new music and dance, considering it more suited to the lower classes, but its lively, infectious new sound, as well as the fiery dance rhythms, eventually won out, and ragtime became popular everywhere and among all strata.
But the dancing was much more difficult than the music. For "high society" the dances of the black community were vulgar and unsophisticated. In fact, these dances, which were called "Grizzly Bear" and "Rabbit Hug" and "Turkey Run", were not even considered dances by the upper class of society.
Rather, it was the pacing and incomprehensible "shaking" of the lower class. If a person sought to identify himself with a "polite" society, then he considered it shameful for himself to be "caught" in such dances. Given the desire of people at that time for elegance and sophistication in all things, as well as the exclusion of vulgar or rude behavior, the middle class was waiting ... and waiting ... for something new and elegant, more suitable for their new status in life.
And this new came about thanks to Vernon and Irene Castle, a young couple who, trying to find their place in the limelight in Paris, created and performed a new form of ballroom dancing - elegant, fluid and sophisticated. This couple became very popular in Europe, they were exactly what people in the US wanted: trendy, beautiful, young, fresh, stubborn, healthy - and married. Their new dance style was perfect for ragtime music and fit perfectly with the expectations of the new America. The castles essentially spawned a dance craze that hadn't been seen in this country before or since.