How to open a pole dance studio
How to Start A Pole Fitness Studio
Pole fitness is a creative form of exercise that's exploding in popularity all over the world. If you're a pole fitness enthusiast, spending your time regularly in pole fitness studios, then you're probably wondering how you can participate in this emerging industry and start a pole fitness studio. 
Fortunately, starting a pole fitness studio is a relatively straightforward process. All you need is a business plan (in case you need financing), the right budget, business permits, music license, a space to lease, and the necessary equipment.  
It might seem daunting, but with a little hard work and dedication, you can start the pole fitness studio of your dreams. To get to from buying your first few portable poles to a fully branded and busy pole fitness studio, you need grit and the right information.
In this article, I will guide you step-by-step through each crucial phase of opening a fitness studio. In this article, you'll learn all of the following information:
How much a pole fitness studio can earn
Creating a business plan for your pole fitness studio
Scoping out an excellent location for your pole fitness studio
Obtaining a business license
Getting a music license
Buying pole fitness studio insurance
The necessary equipment you'll need to buy
Marketing to get the first 50 members
Software for pole fitness studio
So, let's dive right in.
How Much Money Can A Pole Studio Make?
A successful pole fitness studio can make over $100,000+ in annual revenue. 
Let's do the math: An average pole fitness class costs between $10-40, depending on the location. If the location of the studio is in a prime area of a major city such as L.A., where lease and rent costs are expensive, classes will start at $30-40. 
If each class has ten students, the studio will generate $300-400 per class. 
Usually, pole fitness studios have 2-3 classes a day. 
If each class is full, the studio will produce $600-1000/day in income. When we cut that down to only five students a class [representing a 50% utilization rate], the studio will still generate more than $500 a day.
If you are specifically after how much pole fitness instructors can make, then head on over to my earnings guide for pole fitness instructors.
Note: Calculating the total profits for your business plan will depend on many things, including the location, space, pole fitness equipment, your marketing plan, and more.
However, a moderately successful studio will almost always produce gross revenue of over six figures. 
I am providing a calculator below for you to quickly identify the profits your pole fitness studio will generate. 
Receive this guide as a PDF. Enter your email!
Pole Fitness Studio Profit Calculator
Use this calculator to project your revenues, expenses and profit/loss for your pole fitness studio.
MONTHLY INCOME:
Average Number Of Classes Per Week
Number Of Students Per Pole Class (On Average)
Average Price Per Pole Fitness Class
Your Monthly Income From Pole Fitness Classes
ADDITIONAL MONTHLY INCOME:
Average Monthly Income From Teacher Training Programs Offered
Average Monthly Income From Renting Out The Pole Studio
Monthly Average Income From Private 1 on 1 Classes
Any other Monthly Income Source For Your Pole Studio
Your Additional Monthly Income (Apart From Regular Pole Classes)
Your Total Monthly Income For Your Pole Studio
MONTHLY EXPENSES:
Monthly Pole Studio Rent/Lease
Regular Monthly Salary You Pay Yourself
Salary For Instructors & Staff At Pole Studio
Training Expenses (Workshops attended, seminars, books)
Admin/Utility Expenses (Cleaning, Heating, Electricity, Phone, Internet, etc)
Marketing Expenses For Your Pole Studio
Pole Studio Software + Website Maintenance Monthly
Any Other Monthly Expenses For Pole Studio
Your Total Monthly Expenses For Your Pole Studio
Total Monthly Profit/Loss For Your Pole Studio (Before Taxes)
Starting A Pole Studio Step 1) Make a Business Plan
The first step in starting a pole fitness business is to write a business plan.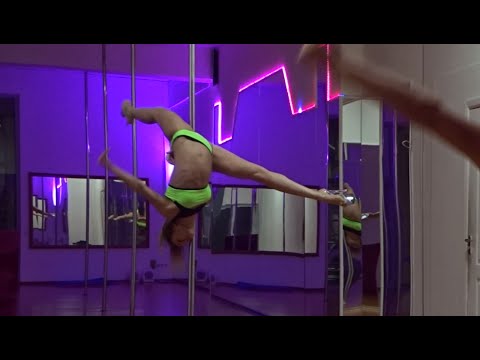 The business plan basically lays out how you plan to make your pole fitness studio a success. This entire guide is essentially a template business plan for you to follow – all you'd need to do is fill in the blanks with information relevant to your situation. 
Your business plan can vary in size and complexity. However, it should, at the very least, include the following information:
Business Name
Location/Lease Costs
Equipment Costs
Staff Costs (If Any)
Marketing Plan
Projected Revenue
You don't have to come up with all of this information right off the bat. However, you should have a complete business plan before you start spending money, as the plan will be essential in helping you budget correctly. 
If you're funding everything yourself, it's okay to be a bit looser with the structure and formality of the plan. However, if you're looking for investors to provide you with the cash needed to start your pole studio, you must have a comprehensive business plan that details every step you're going to take, how much those steps will cost.
How much revenue and profit you expect to bring in once the studio is operational. 
Also, less formal business plans still need to be thorough in their analysis of costs, revenues, and deadlines. Almost all pole fitness studios start off in the red (which means they're losing money). It takes a lot of upfront cash to get licensed, rent a building, furnish it with equipment, and begin marketing. It'll probably take a few months at minimum until your studio starts to turn a profit. 
Starting A Pole Studio Step 2) Scope Out A Location
Selecting the right location is essential to the success of your pole fitness business. Renting a place downtown or in the city center can give you a massive client base, while a location in an out-of-the-way strip mall can make it challenging to attract customers. 
You'll need to weigh the client acquisition benefits of a particular location with the cost of that location. 
If you want to attract top-dollar clients by opening a studio in Manhattan, that's great – but will you be able to afford the astronomical rent required to secure such a lucrative location? If the answer is no, you'll need to settle for a lower-traffic location that better fits your budget.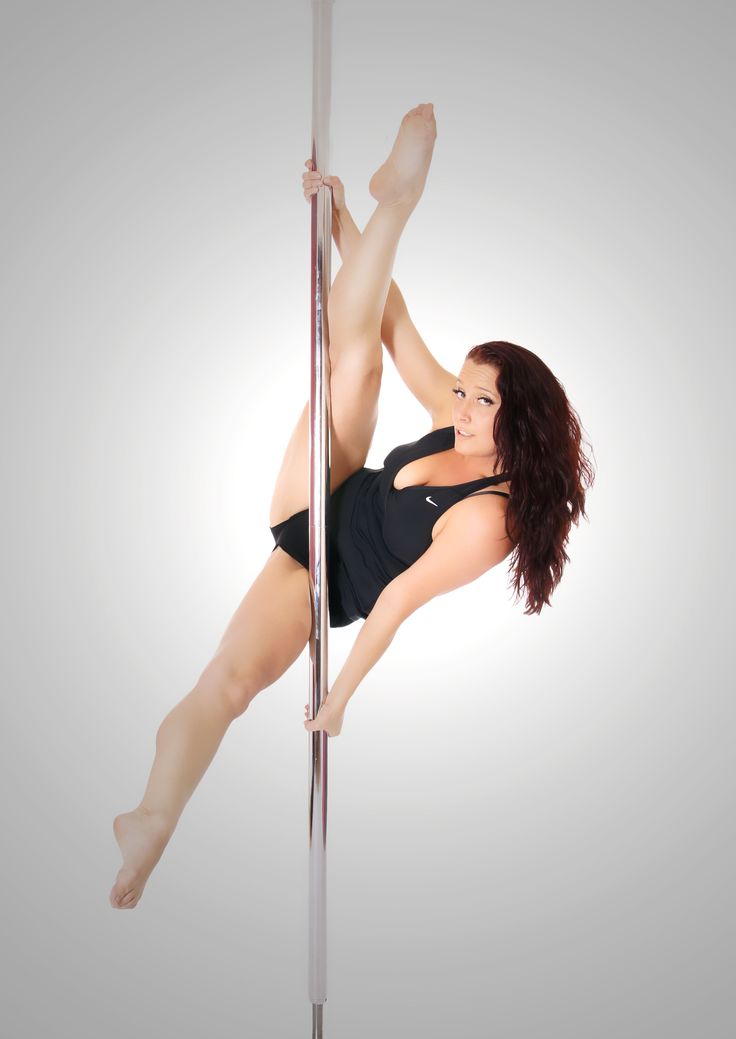 Choosing the right location comes down to brand positioning. I have written a detailed article on how to build a brand. You can apply the positioning and messaging concepts explored in that article to your pole studio business.
Aside from the cost of the studio, you also need to consider whether the locations you're considering will have a large enough base of potential clients. 
Keep in mind that boutique studios mostly attract members from the local community. Your customers will exist in a small radius around your pole studio.
Pole fitness is still a niche form of exercise. To compensate for the relatively lower demand for pole fitness studios, you need to make sure you open your studio in an area that has a population large enough to support you. 
Here's an example: you might find a beautiful, spacious building with a terrific rent price. But if that building is in a small town with 5,000 residents, you're going to have a hard time attracting enough clients to turn a profit.
Receive this guide as a PDF. Enter your email!
Best Location For A Pole Studio
The ideal location for the budget-minded pole dancer looking to start a pole studio is in the middle-class suburbs surrounding major cities. These areas tend to be populated enough that you won't have trouble building a client base, but the rent prices will be reasonable enough that you can afford it. 
While the population is the most crucial factor to consider, it's not the only thing you need to think about when it comes to location. You also need to think about the demographics that live around your studio. 
The main reason you need to consider demographics is that you need to make sure the consumers you'll be targeting are wealthy enough to pay for a luxury like pole fitness classes. Again, the middle-class suburbs fit this requirement as well. 
You also need to consider the competition. The best locations are the ones without any other pole fitness studios nearby.
It is infinitely easier to grow your business if you are the only pole fitness studio in a neighborhood.
This requirement doesn't matter too much if you open your studio in the middle of a densely populated city, as the surplus of people will make it easy for you to find clients even if there are rival pole studios two blocks away. However, opening a studio a half-mile from another studio in a suburban area will make it much harder to turn a profit. 
If you want to perform a quick, rudimentary analysis of the best areas to open a pole studio, you should open Google Maps and search for "pole fitness studio + [city/town name]. Try to find populated areas that lack a pole fitness studio; that's where you should begin your search for a location. 
Starting A Pole Studio Step 3) Obtain A Business License
All businesses need a license before they're allowed to operate. The nature of the permit depends on the type of business, the state, or the country of operations.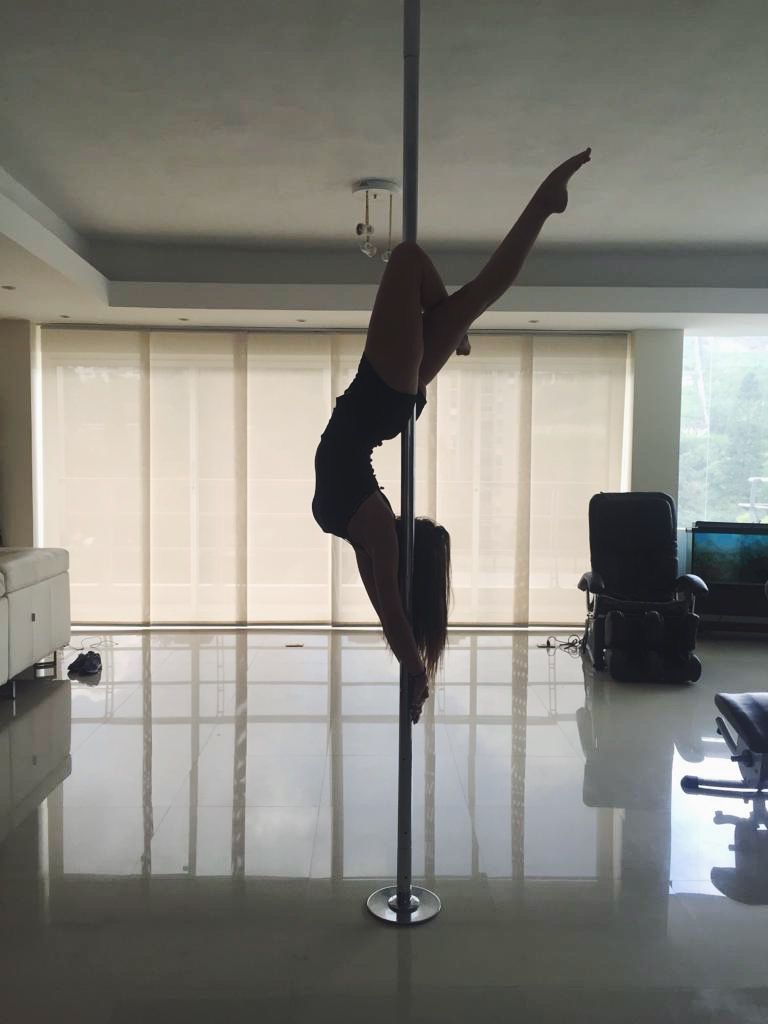 Still, you can't run a business without at least telling the government you're doing so. 
The easiest way to figure out your license requirements is to call your local city council and ask them what business license you need. Pole fitness studios will typically only require a general business license. You can get the license in as little as a few days, and you only pay a small fee (renewable annually).
You'll also need to obtain an EIN (Employer Identification Number). The EIN is essentially an IRS-issued identification number that you'll use when filling out tax forms, opening bank accounts, and performing other business operations. You can obtain an EIN by going to the online IRS EIN Assistant and filling out the proper information. 
You technically won't need an EIN if you're operating as a sole proprietor, as you can use your social security number in place of it. However, it's good that sole proprietors obtain EINs, as it will protect you from sharing your SSN and opening yourself up to the risk of identity theft.
If you are in the U.K., you can simply register your limited company with Company's House. 
Starting a Pole Studio Step 4) Get A Music License
Obtaining a music license is a step that many prospective pole studio owners consider an optional and unnecessary step. However, that couldn't be further from the truth. All businesses that generate revenue using music must obtain a music license, and pole fitness studios are no exception. 
The license costs vary based on the music rights agency you purchase a license from and the size of your studio. You can typically expect to pay between $200 and $2,000 per year for licensing, though. Don't worry about the music license expense too much when you're just starting your studio; fledgling studios will almost always pay on the lower side of that range. 
If you're considering skipping the license, don't. The fines for not paying your music license can be up to $1,000 per song played.
Music rights agencies retain the right to inspect dance studios to ensure they're paying for their music license, so failure to pay might result in a surprise inspection. 
Music Rights Organizations For Music Licensing For Pole Studios
There are only three large music rights organizations, and you can get a license from all of them or individually if you want to save money.
The most popular license for pole fitness studios is the blanket music license by ASCAP. ASCAP (American Society of Composers, Authors, and Publishers) licenses nearly 10 million songs. The only organization of a similar size is BMI (Broadcast Music Incorporated), which is the main alternative for U.S.-based studios. And finally, SESAC is the European music rights organization that mostly represents British artists. 
Each one of them has their own fee structures which vary based on the size of the studio. If a studio is large, they assume it can afford a higher licensing fee. The maximum amount is in the range of $2000/year for studios that have over 400 students.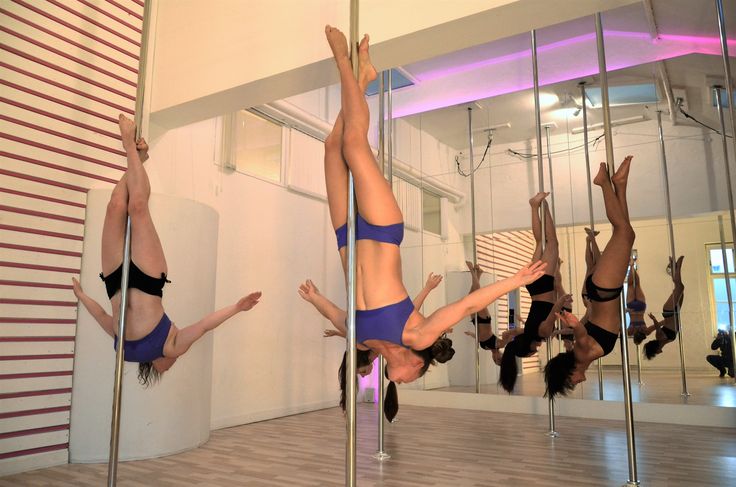 Pro Tip: Research the artists you're playing at your studio and find out who owns the music. If one music rights organization like ASCAP or BMI owns the music, you can buy a license from them only. Doing so saves you money, and you'll have proof that the music you're playing is licensed.
NOTE: I have written a detailed guide on whether dance studios need music licensing. I go into detail about the costs and processes to obtain the necessary music licenses for dance studios.
Starting A Pole Studio Step 5) Purchase Pole Studio Insurance
Your pole studio has to have insurance to stay safe against lawsuits. Pole fitness is a serious business, and if a student injures themselves at your studio, you don't want to be held liable. 
The only way to prevent that is to purchase Liability Insurance for the pole studio. However, because pole fitness studios are not as big as dance studios, it's harder to find customized packages that only cater to pole fitness studios.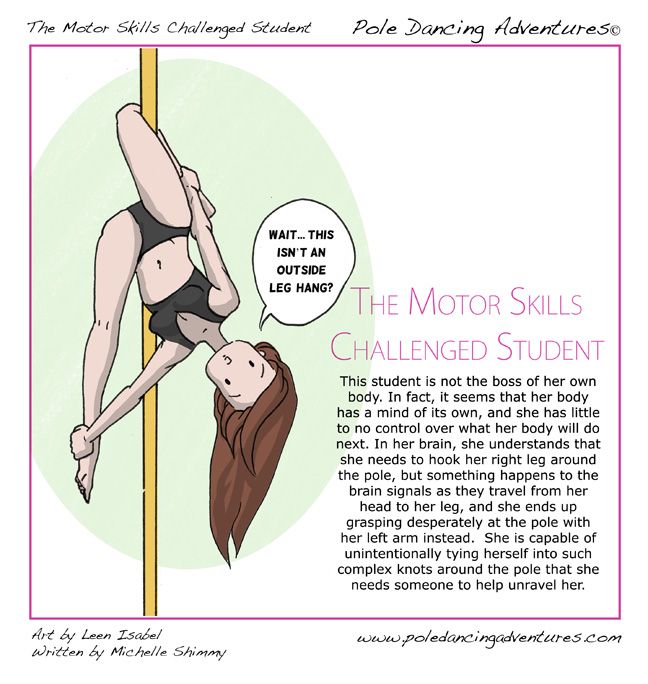 Fortunately, most companies will cover pole fitness studios under standard dance studio policies. 
While there are hundreds of insurance companies to choose from, we recommend going with one of the largest national insurers to make sure you're getting a decent rate for comprehensive coverage. 
Give each of them a call and find out whether they insure pole fitness studios. Make a note of each company that does, and also make sure you note their monthly fees, the amount of coverage they'll provide, and how comprehensive their coverage is. 
The "coverage" is the maximum amount you're entitled to in the event of a lawsuit. The higher the coverage, the more you'll have to pay in monthly or annual premiums. 
However, this is a good thing because it provides the extra security you need. If a student suffers a severe injury at your studio and they sue you for $500,000, having an insurance policy up to $1M will cover you for the lawsuit. 
The idea is to get as much coverage as you can afford to safeguard your business against disaster.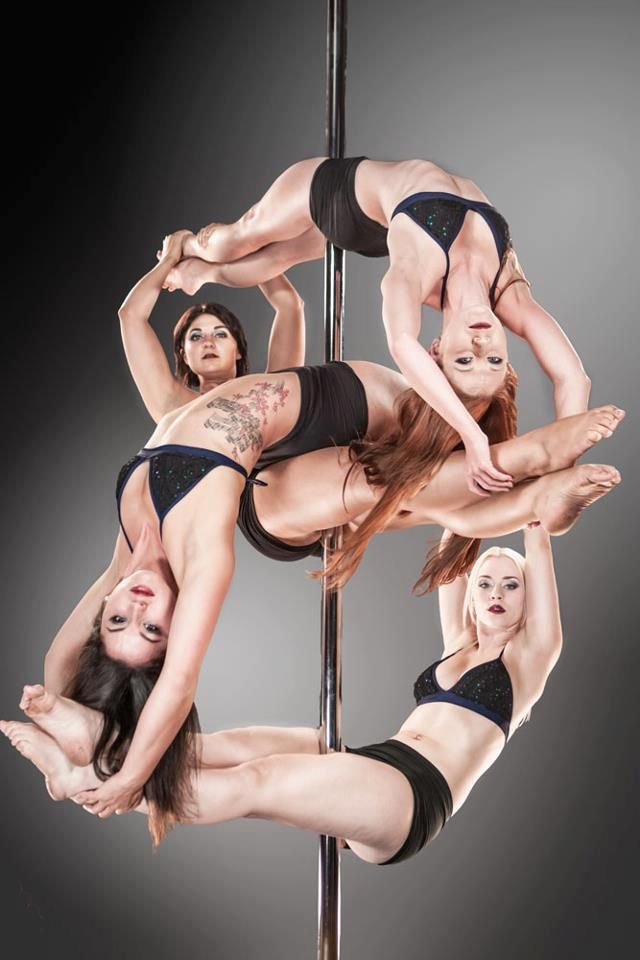 Don't bankrupt yourself paying for coverage you can't afford – but don't place yourself at risk of financial ruin by underpaying for shoddy insurance, either. 
Receive this guide as a PDF. Enter your email!
Starting A Pole Studio Step 6) Sign A Lease
Once you've scoped out a location and obtained permits, you can sign a lease on a space for your pole fitness studio. This space will usually be a commercial space in an area such as an office building or a shopping plaza which rents out retail space. 
You don't need to choose a commercial space; you can convert virtually any space into a pole studio. Just make sure the location meets your space requirements and is in a desirable area that will make it easy to attract clients. 
Landlords will typically ask for a security deposit, and some might even request six months of rent in advance, depending on the property. Make sure you budget for this expense by having the cash on hand. 
Starting A Pole Studio Step 7) Purchase Equipment
Congratulations! You signed the lease and got the keys.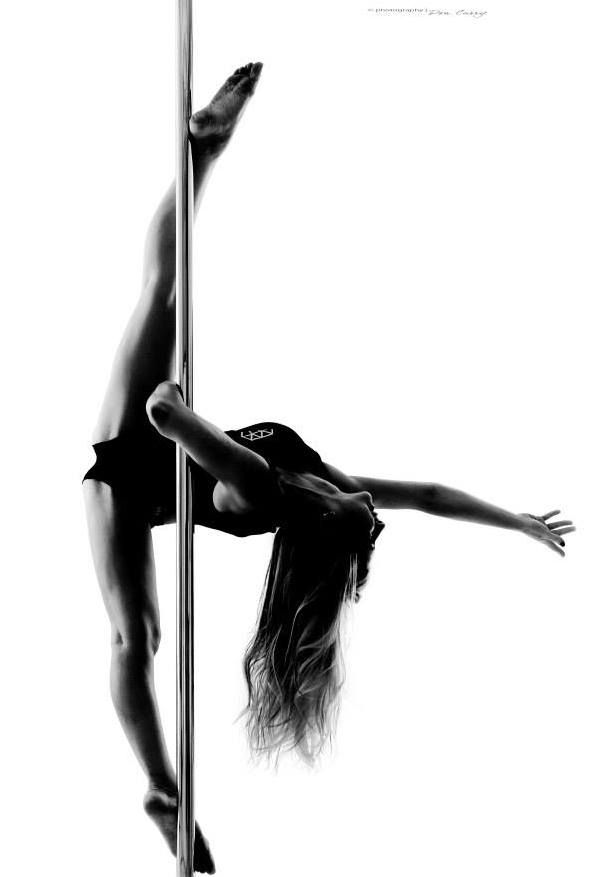 You now have empty space that you need to fill up with equipment and convert to a pole fitness studio. 
Buying 2-3 poles won't cut it if you are running group classes, but it is perfectly fine if you want to start by offering private lessons. You'll also need to purchase dance floors, mirrors, wall decorations, crash mats, studio lights, and more. 
A single dance pole can cost as much as $500, and if you equip your studio with multiple poles, you'll be spending thousands of dollars on this essential piece of equipment alone. You'll also need to add proper dance flooring and install activity mirrors so your students can observe their progress in the mirror. 
Here's a comprehensive list of the essential pieces of equipment you need to start a pole fitness studio, complete with recommendations for specific pieces of gear:
Receive this guide as a PDF. Enter your email!
Poles
Poles are the most integral piece of equipment at a pole fitness studio.
We recommend starting with only 5-7 poles, as this is enough to run a small studio. Poles are expensive, and it's better to purchase more poles once your studio grows than to spend the money on ten poles up front and wait for the studio to fill up. 
There are very few differences between modern poles, and most of them come in metal or chrome. Here are some excellent examples of commercial poles you could pick up for your pole studio:
F2C Removable fitness Pole Kit 45mm Height Adjustable 
F2C Removable fitness Pole
The F2C is a highly popular pole with adjustable height from 88″ up to 93″. The maximum height is 107," and it features a metal construction that comes with a removable kit so that you can move it around the space easily. The pole comes with a one year warranty on parts and service. Owners can purchase optional extensions from 5″ up to 10″ independently. 
The construction is high-quality and built using chromed steel that is highly resistant to rusting and has a smooth surface designed for comfort and durability.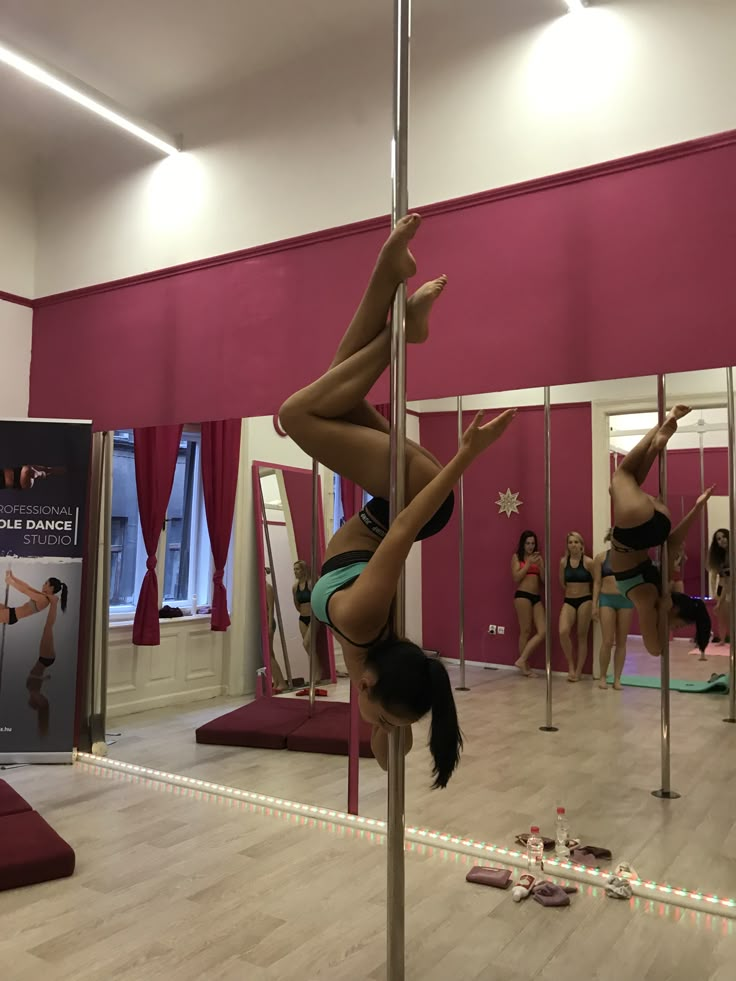 The pole will be able to support virtually all women as it has a weight capacity surpassing 440 lbs (200 kg). 
The set-up process is straightforward (no ceiling devices required!), and the package comes with an instruction manual. It's easy to store away and suitable for all pole dancers ranging from beginners to pros. This pole is an excellent starter pole for any pole fitness studio.
X-POLE Starter Package 
X-POLE Starter Package
The X-pole is a large 45mm pole built entirely from chrome and featuring brand new technology such as the ability to switch between stationary and spinning options. This option gives you maximum versatility for lessons at your pole studio because you can teach pole spinning classes and stabilize it for basic exercises. 
The pole comes equipped with a large kit that includes set-up tools, carry-bags, and the company offers additional extensions for large ceilings. Inside the package, the company includes a free silicone gel formula, which allows you to maintain the pole easily and increase its lifespan.
Each pole comes with a DVD that includes pole strength training exercises and dance moves. The X-pole is more of a "kit" than a basic pole as it provides everything a pole dancer needs to exercise and maintain the pole by themselves.
Receive this guide as a PDF. Enter your email!
Dance Floors
The studio has to have a dance floor so your students can land on the floor safely without injuring their feet. If the students practice barefoot, you want something that will be comfortable on their feet upon landing. If the commercial space you leased came with pre-installed floors, you might be able to skip this step. 
However, if you have concrete, you'll have to install something out there. The best and most economical solution is to purchase modular dance floors. If you purchase laminate floors, this can cost you as much as $2000-3000 for the materials and labor. 
If you purchase modular floors, you could cover the entire studio for as little as $500, and the fact that they latch on each other makes installation easy.
And if you have to move locations, you can simply disassemble the floors and move them to your new studio.
Here's a superb modular floor kit that will work perfectly in your studio:
IncStores – 9 Piece Modular Tap Dance Set with Edge Pieces (Oak)
9 Piece Modular Tap Dance Set with Edge Pieces (Oak) 
This dance floor kit is designed for dance studios that want an economical solution that is lightweight and easy to install on any surface.
It's also easy to maintain and can support loads of up to 25,000 lbs in case you need to place other equipment over it. You can pick small kits covering 3×3 ft. areas up to 10×10 ft. kits containing 100 tiles. For a small price, this kit will equip your pole studio with the flooring it needs.
NOTE: I have written an article on the best flooring for dance studios. If you would like to explore the topic of flooring for dance studios further, head over to my guide.
Activity Mirrors
Pole fitness studios should have large wall-mounted activity mirrors that reflect the entire room.
Students need to be able to view their progress, and they can't do this without mirrors. 
Note that if you purchase a large mirror, you might have to hire professional help to install it. These mirrors are large, heavy, and fragile, so don't perform the installation yourself unless you're truly confident in your abilities. 
Note: It's important to purchase activity mirrors designed for dance studios because they use shatter-proof materials. If you purchase home vanity mirrors, they might shatter upon impact, and the pieces can fall all over the floors or directly on your students.
Here are two activity mirror kits that will work great in most pole fitness studio settings:
Fab Glass and Mirror GM36x60 Activity Mirror Kit
Fab Glass and Mirror GM36x60 Activity Mirror Kit 
The Fab Glass and Mirror GM36x60 is a large activity mirror that is suitable for all pole dance studios. Only one of these mirrors should be sufficient for a small pole studio; however, if you purchase multiple, you can easily merge them to form a single mirror because they are frameless.
NeuType 65 "x22" Full-Length Mirror
NeuType 65″x22″ Full-Length Mirror
The NeuType 65 "x22" is a large vertical mirror that provides an alternative to activity mirrors for pole studios. The NeuType does have a frame, but it's a classy wood veneer made to exude luxury. This mirror is perfect for dance studios, and it features high-security properties such as burst-proof materials, 100% shatter less glass, and even an explosion-proof membrane. 
The required maintenance of this mirror is minimal, and there is no need for anti-rusting treatment. The NeuType is one of the safest, most durable and great-looking mirrors for a pole dance studio.
Receive this guide as a PDF. Enter your email!
Dance Lights
Lighting is imperative for pole fitness studios more so than regular dance studios. In a typical studio, you only need LEDs to illuminate the room. However, pole dance studios tend to have a nighttime practice environment, and for this purpose, you'll need lights that change colors and can set the tone of the studio.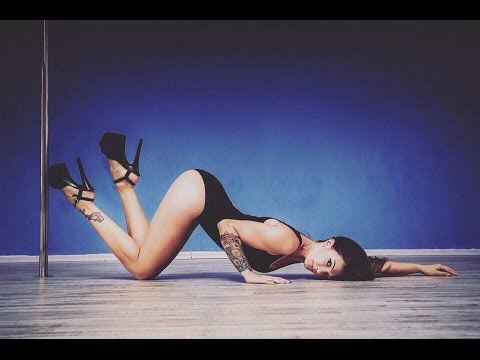 Here's an excellent lighting option for your studio:
Sound Activated Party Lights with Remote Control Dj Lighting
Sound Activated Party Lights with Remote Control Dj Lighting
These sound activated party LEDs feature seven different disco lights that activate when the music is on. This feature makes them ideal for hosting parties at your pole studio, and they give you the ability to switch between 7 colors: red, green, blue, red/green mix, red/blue combination, green/blue mix, or all colors intermixed at once. 
The package comes with a remote that allows you to change the lights as needed. You only need one of these lights to equip your studio, and you can also bring them out when you want to host outdoor parties. They can be mounted directly on the ceilings or sideways on a wall.
NOTE: I have written an in-depth guide on the best lighting for fitness studios and gyms. If you'd like to explore the topic of studio lighting, then head on over to my guide.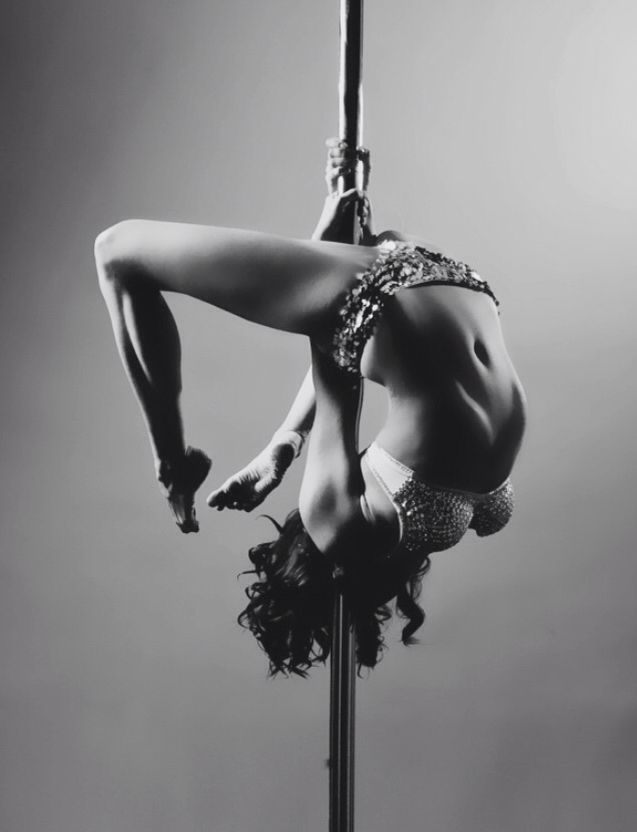 Crash Mats
Safety is imperative for pole fitness. You need at least one crash mat at your studio that your students can place below their pole when they're trying out new moves. The downside is that quality crash mats can be expensive, especially ones designed for poles. 
The crash mat can be a flat mat that resembles a yoga mat, or it can be a rounded mat that has space in the middle for the pole. Typically they're 5″ thick and designed to absorb crash-landings which make them harder to walk on.
LUPIT POLE Pole Dance Crash Mat
LUPIT POLE Pole Dance Crash Mat 
The Lupit Pole crash mat is a premium safety mat explicitly designed for poles. It comes in individual pieces that surround the pole and allows you to place them around poles of all sizes. The crash mat features an anti-slipping fabric which enhances the safety upon crashing. 
This crash mat is excellent for both beginners and advanced students.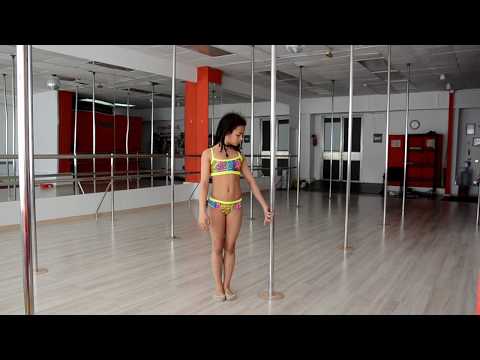 There are stitched-in handles on the sides, which makes each piece easy to carry around. The package has a foldable design and is portable.
Starting A Pole Studio Step 8) Market Your Pole Fitness Studio
Now that you've furnished your studio location, you're ready to open for business! Great! But where are the students?
When you first start a new business, it's going to take a while to build up a client base. If you want to start getting clients quickly, you need to market your studio to the consumers in the surrounding area. 
If you want to learn a bunch of in-depth tips on how to market your pole fitness studio, I recommend reading our comprehensive guide on yoga studio marketing. While yoga and pole fitness are clearly different activities, many of the marketing strategies used to obtain members are identical. 
If you follow the advice laid out in that guide, you'll have a solid core of pole fitness students in no time. 
In short, if I was starting today and I had 30 days to get my first 10-50 members, here are the key activities I would focus on:
Get the pole fitness studio on to Google maps
Organize an open day or launch event inviting the community to try pole fitness
Invest in Google and Facebook ads (this itself is sufficient to get you your first ten members)
Flyers in complementary businesses (optional)
Starting A Pole Studio STEP 9) Software For Your Pole Fitness Studio
Once you have more than a few students, you will require a pole fitness software to manage your pole studio.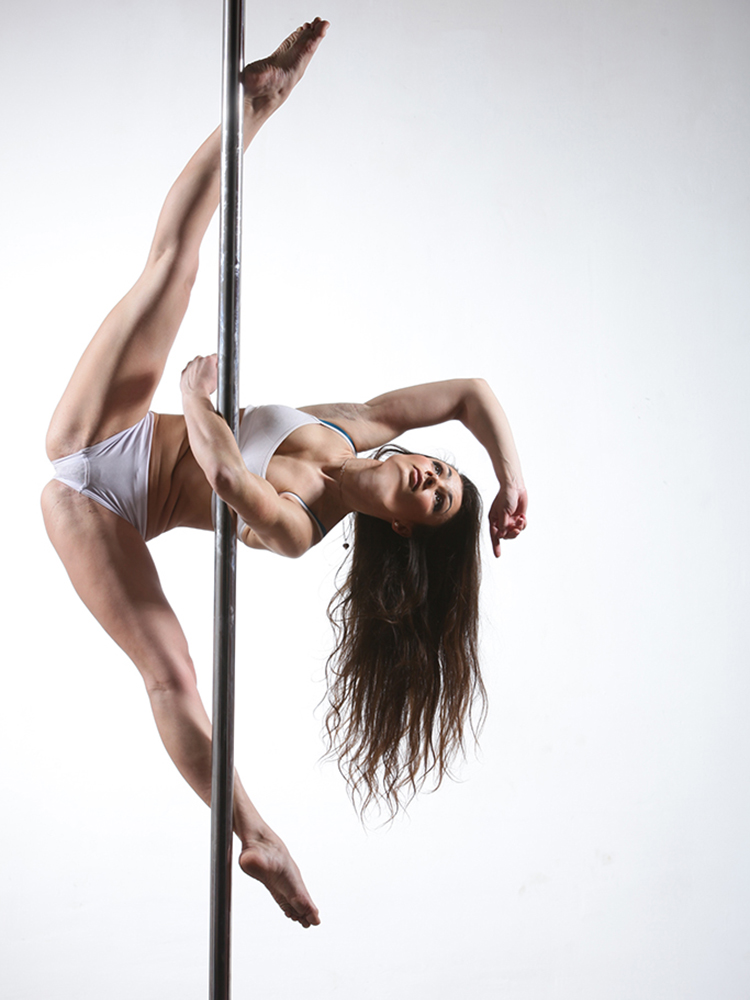 Choosing the right pole fitness software is essential for the growth of your pole studio business.
A pole fitness software should, at the very least, allow you to do the following:
Easily create and publish your class schedule online
Allow students to check classes online, book classes, manage waitlists and cancel if needed
Take attendance
Take online payments
Create and analyze reports on the health of your fitness studio
Automation including notifications sent to members and email automation to engage new prospects and re-engage inactive members
The above is a list of the basic requirements you should expect from your pole studio software. 
Billing for pole fitness studio software is monthly, and you can expect to pay anywhere from $20 to $200 per month for the software.
I encourage you to take a look at StudioGrowth. We offer software specific to pole studios. StudioGrowth is built specifically for new entrepreneurs who need a simple yet powerful software that is a "plug-n-play" option for you to get started.
We offer a FREE 14-day trial and a full 30-day money-back guarantee. Do give us a try!
And that's it! If you take it slow and methodically work through each of the steps laid out in this guide, you'll find opening a successful pole fitness studio to be a relatively easy and pain-free process. 
I write abouT establishing and Growing your boutique Fitness/Wellness Business. I promise no spam, i hate spam.
Enter Your Email To Receive Growth Tips For Your Boutique Studio. I Also Send Out Occasional Discounts And Freebies
---
About the author
Naz Ahm is the founder of StudioGrowth and has spent a decade growing start-ups and venture-backed companies. He writes about sales, marketing, and growth, especially in the yoga, fitness and wellness industry.
Naz has an MBA from IESE Business School and started his journey in the wellness industry when he set-up an on-demand wellness business. Naz currently resides in London, U.K.
5 Steps to Starting a Pole Dancing Fitness Business
Last Updated on Mar 14, 2018
Are you thinking about starting a pole dancing fitness studio? If so, you're in the right place.
Pole fitness has been getting lots of publicity and more popular during the last few years and if you've had the inkling that it might be a good time to start one, you might be right. The health benefits of pole dancing are ridiculous. It's a great way to lose weight, tone your body and have fun while doing it. Sounds like the opposite of indoor cycling if you ask me.
We were at FitnessTexter have put together the 5 first steps to getting started in the pole dancing fitness industry. Once you're up and running, if you need a way to get more leads and more members, please give us a try. Watch for an upcoming post on purchasing your pole dancing equipment. It's going to be a huge investment, so make sure you buy good quality equipment.
Let's get this show on the road!
Develop a Pole Dancing Business & Marketing Plan
First and foremost, you're going to need to work out a business plan for your new pole dancing studio. Are you going to be a single-owner business or are you taking on investors? If you need investors, that's a whole different blog post.
If you're self-funding the business or working with a partner, figure out how much you're going to need to invest to get started. Then figure out how much you're willing to lose during the first year. Businesses don't make money from the start, so prepare to have at least 6 months where you're working at a loss. You'll need to have plenty of funds to burn through before you start turning a profit.
One of the main reasons that small businesses fails is because they're not prepared to bleed money for awhile. It's part of the business and if you're not ready to lose money at the start, you probably should go back to the safe office job (that you hate) instead of starting a business. Running a business isn't the easiest things in the world, but it definitely gives you a sense of accomplishment like nothing else can. Take your time and write a good business plan. It'll pay dividends in the end. A well-written business plan is also the most essential step to getting investors (and unless you're a millionaire, you're going to need investors).
Start with a Small Studio and Work Your Way Up
One of the easiest ways to fail in the small business world is to start too big. Everyone thinks that their business is going to explode from the time they open the doors, but the fact of the matter is, if you're a new business, you're going to have to start from something small and work your way to something bigger. There's not need to have a huge studio that you can barely fill when you would be just as suited to have a small studio that is consistently filled with people. You can always open a second location when your first location gets too popular, and you'll have the funds to start a second location if that's the case. However, if you rent too big and don't have enough people to fill it, those monthly rent payments will soon become your worst enemy. There's nothing wrong with having a small business that is always busy than a big business that is always empty. No one likes being in an empty yoga class, and the same goes with pole dancing.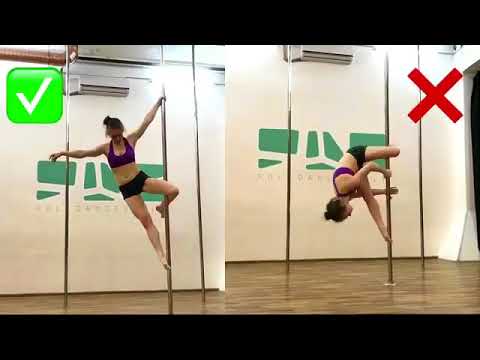 Hire/Contract Qualified Trainers with Teaching Attitudes
Unless you're a talented pole dancing fitness instructor, you're going to need to find trainers for your business. This is no different than starting a yoga studio or starting a personal training business; you need trainers and you'll have to pay. You can either become a trainer yourself by doing some type of pole dancing certification like this or this, or you can put the word out that you're hiring dancers.
Either way, find some good trainers and make sure they're interested in the TRAINING aspect of the business. Just because a girl is exceedingly talented at dancing on the pole doesn't mean she can teach stay-at-home moms how to spin around a pole. Make sure they're interested in both side of the business before you contract them. There's nothing worse than having an instructor, be it swimming, dancing, or whatever, that doesn't appreciate the art of teaching. You need to enjoy teaching before you start doing it.
Buy Your Pole Dancing Studio Equipment
One of the biggest benefits of pole dancing studios is that the equipment investment is going to be relatively small compared to that of a weight-training facility. You'll need to install some hardwood or similar floors, install some heavy-duty dance poles, and add mirrors to all your walls. Once you've got those, it's just a matter of putting a little paint on the walls, building a website, and getting your business flyers produced. Make sure to invest in some high-quality materials. I'm sure you've been in a business before and noticed the low-quality equipment. It immediately shows that the business owner is more worried about their finances than the enjoyment of their clients.
Market Your Business Like Your Life Depends on It
It's go time. You've got everything set up to start your business. Now it's just a matter of getting people in the door. You'll want to have some flyers produced so that you can put them up at the local college campus, book store, grocery stores, etc.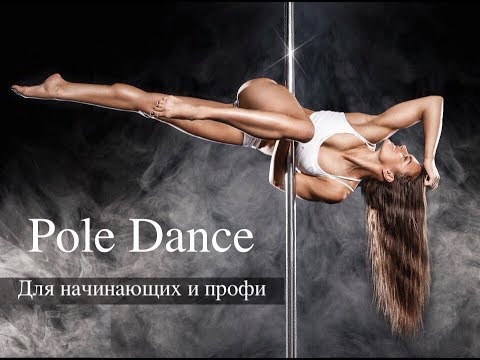 Get some business cards so that you can hand them to interested people when you get into a conversation while you're out and about in the city. As we said in the past step, you're going to need to have a website built. This is going to cost you about $2000, but without a website, you're going to lose legitimacy. After that, go out there and search for clients. It'll take time, but if you put effort into it, you'll see results. If you're not busting your ass trying to make your business successful, it won't be. It's not going to be an easy process, but if you're willing to put in the effort, you'll see success.
How to open a pole practice studio: your own business
Spectacular and graceful pole dancing is impossible to watch without delight and admiration, but few people know how much work and perseverance is hidden behind seeming lightness. Today, in our "Own Business" column, the founder of the pole dance school will talk about the difficulties of pole dance, and at the same time she will remember how her passion for pole dancing grew into the opening of the second pole dance studio.
Grade
- 4.5 out of 5 possible based on 2 votes
I always knew that my life would be connected with dancing . From the age of three I have been in children's gymnastics, then acrobatics, then folk dances. There was choreography both modern and classical. It was very interesting to learn and learn the uniqueness and peculiarity of each direction, which was very useful over the years.
My soul lay in sports, I understood that this is exactly where I can show myself. And if you really burn with what you do, then all paths converge correctly.
My friend brought me to pole dance and that's it… (laughs). Pole dance is such a thing that you sit down and there are no other options. It's like an abyss in a good way, where you are pulled headlong.
I have been studying for the sixth year , two years of teaching. At first it was just a hobby that "sucked in": you sit at work and wait for the time to run to the gym.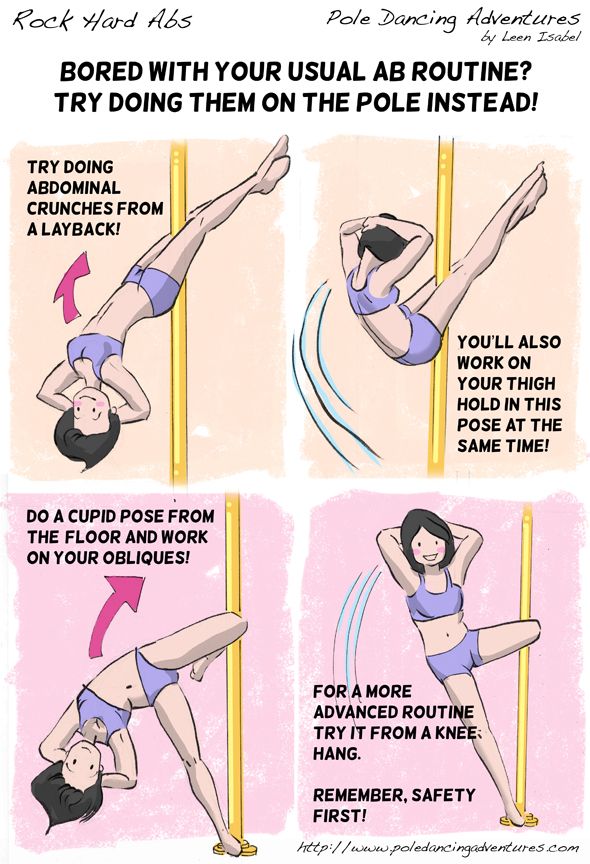 I approached the opening of the school in some natural-spontaneous way: circumstances arose, the right people turned up, a convenient place. Thoughts are material, and I thought about sharing with others what I did. I already had a visual representation of how it should look, and I understood that I can make other girls happy and I can pass on my experience to them, not only in pole dance, but also, in general, sports.
Read also How stars do on the pylon: Rihanna, Vodonaeva and others
Working with different coaches, I understood where are the pros and cons of . I knew exactly what to avoid. There are a lot of schools that are made for business, purely for making money. There are a lot of amateurs, but on the other hand, not all professionals can properly teach, transfer their skills.
The main task of the trainer is not to harm, but to make a person healthy and beautiful. This is real science, and not everyone is given it.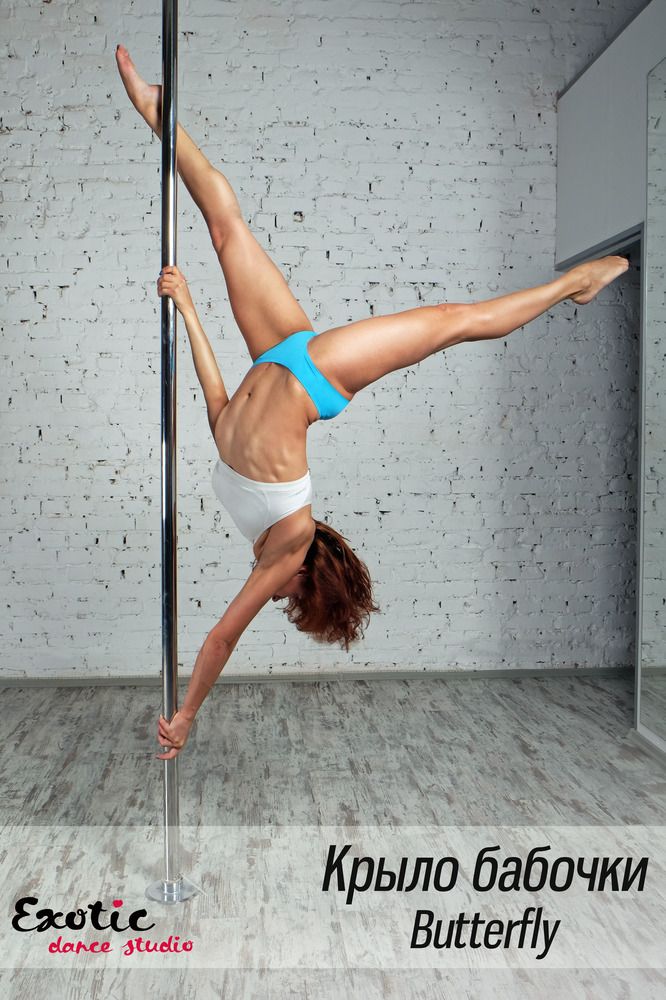 When a person comes to pole dance for the first time , it is very important not to destroy this desire in him. It is important to understand that when the thought of going to pole dance is transformed into an act, this is already a huge step, given some of the stereotypes in this area. Many are very shy. To come and just try is a huge leap for a girl. And when a person comes, and the coach does something wrong, then the person will never return there. It's a pity, considering that pole dance is an activity for all . I would like to draw a parallel with an elementary school teacher: a given tone or mood decides everything. It is important to support and guide.
Starting capital is the help of good people, to whom I am immensely grateful.
I was looking for room and found it in a fitness club, which made my task much easier. I negotiate with people of a sporting spirit, with whom understanding is at a glance.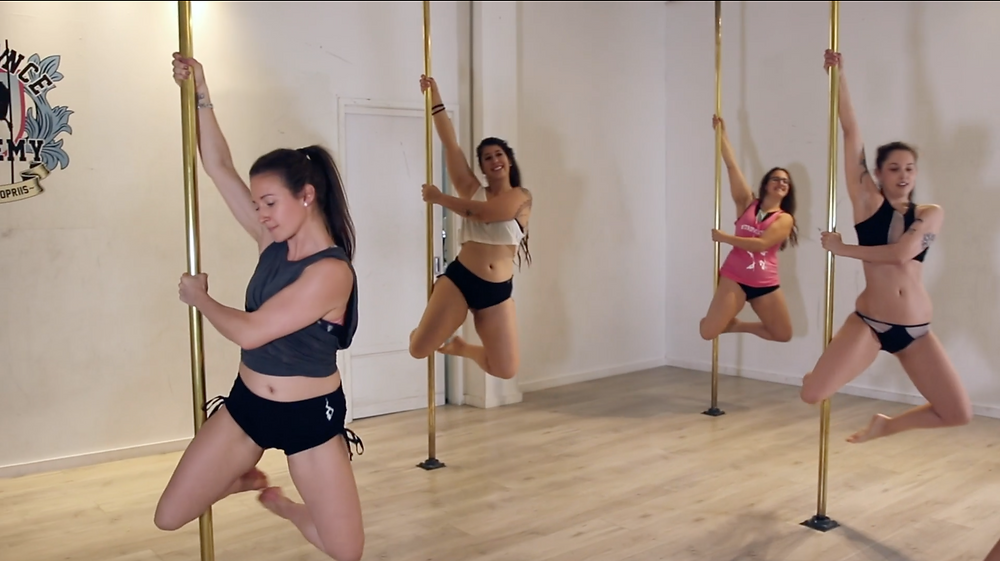 I feel very comfortable with them — they understand what the sports business is.
How comfortable that will soon open a second school! (smiles) I can't say that I planned it that way, rather my partners became a catalyst. I decided that I would come to look at the premises and decide on the spot. No so no. I arrived and just froze - it will be a unique studio in Kyiv, because it is in a penthouse with a view of the Motherland, the Dnieper, the right bank. This is a fantastic place!! Especially for such dances, for romance ... (rolls his eyes dreamily). Come all!! Everyone will immediately feel better (laughs).
I personally select trainers myself, I have my own criteria and principles, my own position - it is important for me to be heard. Now I have a team that I am very proud of. 7 people on staff. There are 8 pylons in the studio.
Read also How to open a decor studio if you have $500 in your pocket
Different trainers - different directions .
Now we have exotic pole dance, erotic pole dance (very beautiful, with candles in the twilight), pole sport (more complex and serious). There is also half kids. Our youngest student is only 4 years old, and the girl is in complete euphoria from classes (laugh).
Mostly come to classes in the evening, but I have afternoon and morning classes. There is a demand - there is a supply.
The first clients of came with the help of Internet resources. Then word of mouth began to work. In this case, it is also very important that the girls do not just come and do not leave, but also recommend. This is very flattering. And it pleases even more that the girls work hard and even win prizes in competitions. This is a great pride for me!
The most important thing for a customer is to get interested. I am not looking for a huge income, this is not a global business project for me. I like that I can "give" a generation of healthy beautiful girls, liberated, which is also very important.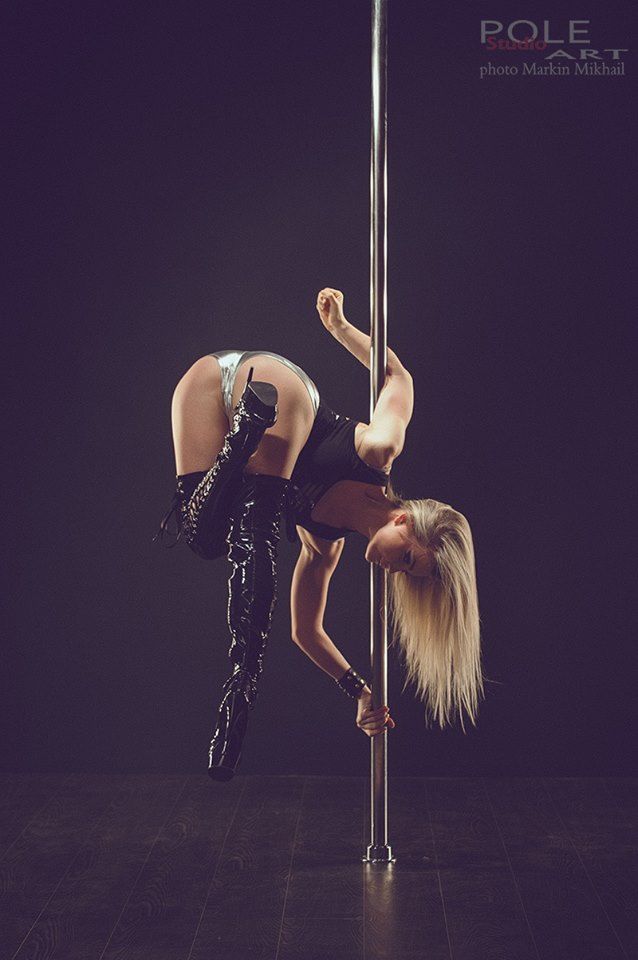 After a month and a half, the girls see a "global" change in the figure - the body is tightened and all the muscles are being worked out. Not a single gym, not a single fitness room will give you such an effect, because when working on a pole, it is impossible to relax the body. All muscles are grouped at once and therefore everything is tightened at once, especially the tummy, sides and buttocks, in other words, all problem areas;). But it's a lot of work, it's very hard. All who remain are strong girls, because most do not stand up. This is a heavy physical load, I repeat.
The most difficult thing was to decide to take the first step, because there are always risks, obligations, and it was scary in front of you - to leave a good place, to drop everything and take risks.
But to find yourself and start a business , you just need to put aside your fears and try. Don't wait for signs, don't wait for a person of opportunity.
If it doesn't work, it doesn't matter, but I tried. This is the most important thing. Treat easier. Somewhere out there (raises a finger up) they know more than we do. Give yourself the opportunity to express yourself and do not be afraid.
We will celebrate the first year of school in the summer. I plan for the girls to show their achievements, which we will post on our YouTube channel.
I am not talking about the profitability of business yet, because I am still investing more.
Pole dance studio The FLAME is named thanks to my friend's idea. I am Aries, fiery energy and passion of pole dance + my inner fire - it all came together.
I really like pole dance stars Ukrainian Tatarintseva Natalia, who has a very chic aesthetics of dance. I like it when not "hardcore" tricks, but plasticity and composition are sustained. From the world, I like Olga Koda, Oona Kivelä, Marion Crampe.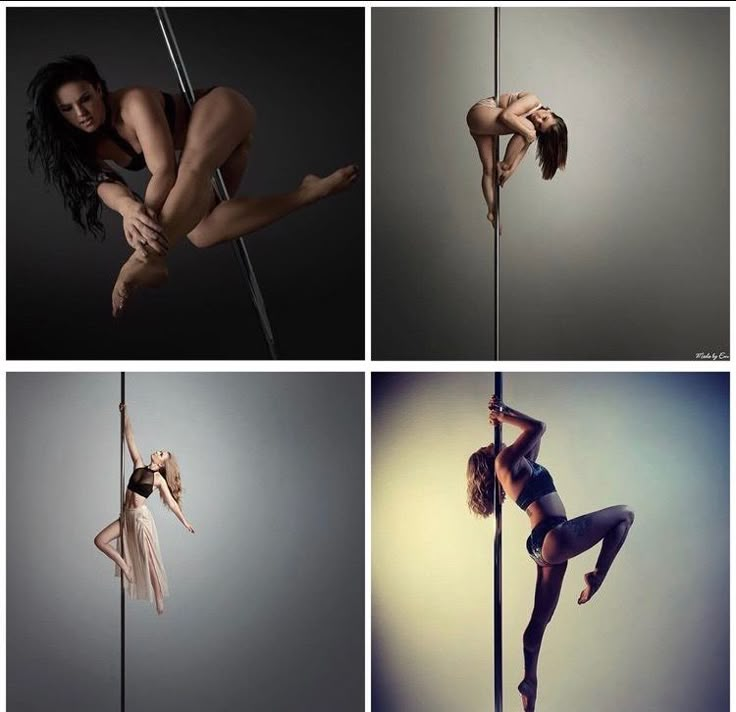 I have no idols in business , I try to do everything according to my feelings. Maybe it's not quite right, but I like it that way. In terms of design, I really like the Italian pole dance studio Romi Pole Dance Studio.
This business has its own nuances , which are associated with stereotypes. Unfortunately, the word striptease is still very often associated with pole dance. Firstly, people who say this have never done pole dance and rarely understand what it is. I have already developed immunity to this attitude, but at first I was very angry. I think stereotypes will break down with the number of pole dance schools. Already beautiful numbers appear in talent shows - we are already halfway to a different attitude.
ABOUT MYSELF
I am most inspired by friends, they are so different, but so cool. I am also very inspired by Ukrainian music. I love listening to jazz and blues for the soul.
I start my morning with water and lemon. Then I brew coffee - it is important for me to cook it myself, this is a certain ritual for me. And I prefer porridge for breakfast, I especially like buckwheat with cashews.
I try to go to bed before midnight , but I almost never succeed (laughs) because I recently got hooked on the Flesh and Bones series about the American ballet academy.
Sometimes it seems that everything is over, I can't take it anymore, but you come to the gym and it's like you "wake up". I'm just a happy person, because I really love what I do.
Time is short for relatives , but everyone treats with understanding. For my part, I try to plan in such a way as to devote, of course, this time. But Viber greatly simplifies the situation (laughs). Seriously, the support of relatives is the most important thing. There is no bigger engine to pull and support.
I taught myself in order not to jump to conclusions, to worry and react unnecessarily.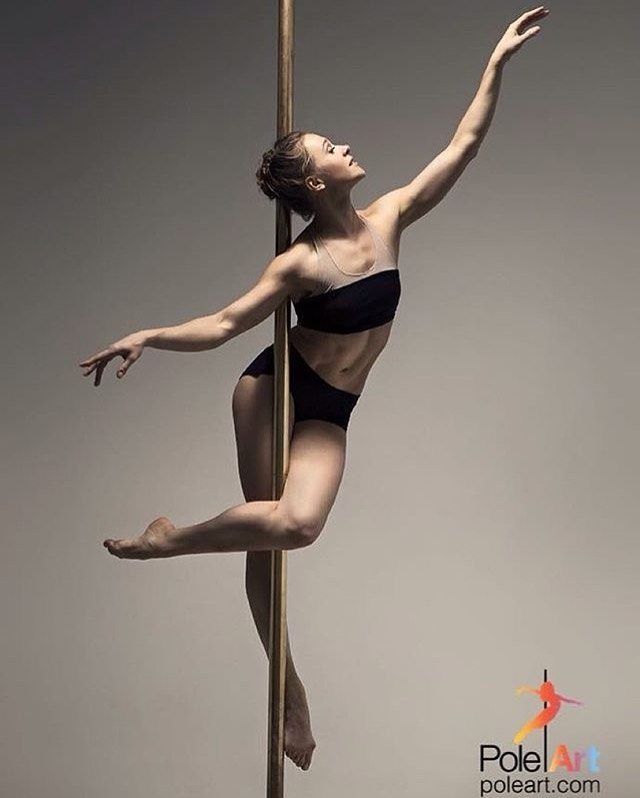 Everything that comes into our lives comes for a reason. And don't force things. Situations develop differently, it is important to be able to wait and wait.
Related materials:
Three people and three months: Olga Polovko tells how she started sewing and selling lingerie
How a hobby turned into a workshop: Anna Fasteeva's business story
Jewelry work: hand-made jewelry from precious metal. Business history of Daria Chernikova
When a guide is a profitable business. Business history of Sviatoslav Maksimchuk
A beautiful home business for a mother of three children: the story of Inna Klimenko
How to sell cards the right way: the business story of the founder of DoMyCard
How to open an online store: the business story of Nadezhda Moskalchuk
How to find an idea for your business: the story of the founder of the Preobrazharium
project
As an interior designer she came up with live desserts. Business story
tags: business women's business pylon own business
profitability, work with teachers, promotion, difficulties and mistakes
Irina Malchukova
opened a dance studio twice
Author profile
Eight years ago I opened a dance studio in a small metallurgical town where there was nothing like that at the time It was.
During its existence, the studio went through several relocations, twice seriously went into negative territory, but in the end it remained a successful business, and then I sold it. I'll tell you how everything was, what worked for me and what didn't work out.
Why I decided to open a dance studio
The story began in a standard way: from childhood I dreamed of dancing and for a long time persuaded my parents to take me to a choreographic studio.
There were no holidays, vacations or birthdays in the studio. It was possible to miss a training session only in two cases, as the coaches joked: he fell ill or died.
The rest of the reasons were not considered valid, and it was possible to fly out forever.
Later, I appreciated the strict discipline and exactingness of the teachers. Thanks to them, I can easily control myself, concentrate on any, even unpleasant, business, and bring everything to the end.
This helped a little in business: I could work 10-12 hours a day without days off and holidays.
After graduating from school, I thought that dancing is a hopeless field, so I need to get a different education and build a career. I studied to be an economist and during my studies I managed to work in a trading company, a women's correctional colony and a large network company.
But I was bored doing monotonous activities and being subordinate to someone, I wanted to embody my ideas. In 2009In the year I decided to take a part-time job as a dance coach, and since then a completely different life has begun. I started working in the then popular areas: strip plastic, stretching, go-go, I also taught regular dances to children and was a group program coach in fitness rooms.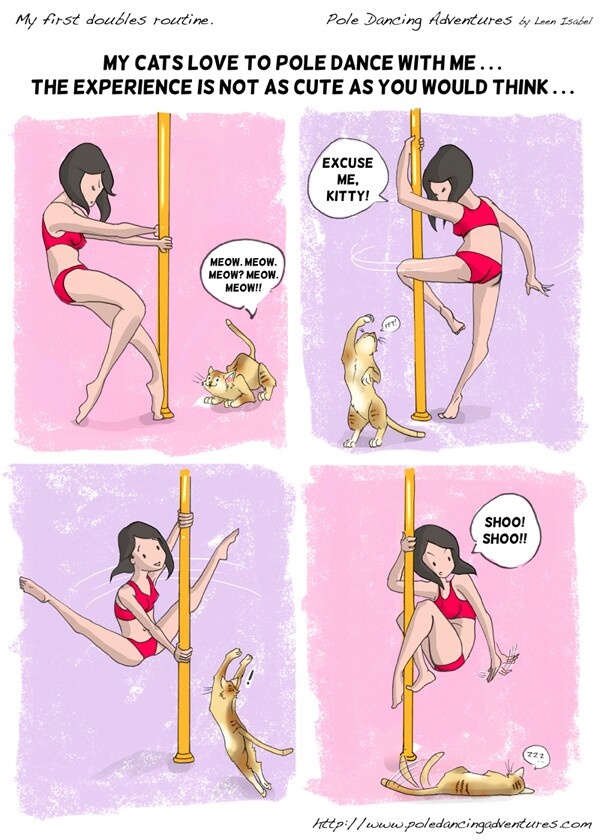 I enjoyed teaching people and putting numbers, inspiring others to accomplish things, raising disciples and achieving results with them. It's like a coach's job: he gives his whole soul and nurtures champions.
Almost as soon as I started working as a trainer, I wanted to open my own studio. I didn't like the set boundaries and the backward approach to business. In the dance schools where I worked, there were outdated areas that were out of fashion for a long time, such as aerobics. Classes were held without requirements for students and without results: we did not put numbers and did not participate in contests or competitions. There were no opportunities for growth for teachers or students.
/twerk/
How to start twerking, how much does it cost and why shake your booty at all
The business itself was not service oriented. Schools did not develop, did not innovate - they simply worked for decades according to the old scheme.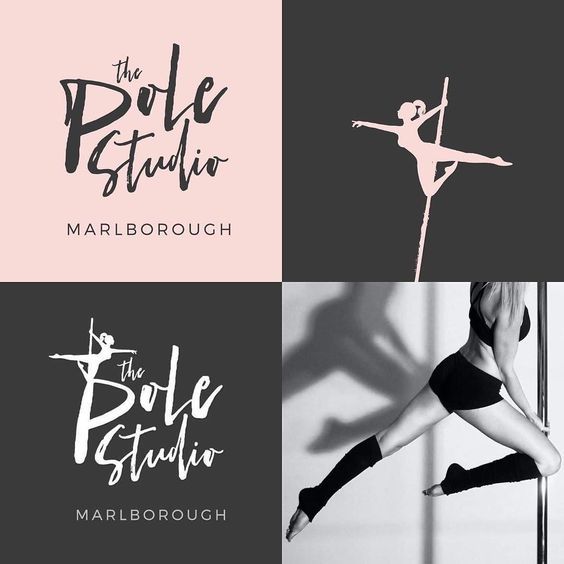 Several times I came with fresh ideas, for example, to shoot a video clip, but all this was perceived by the management with hostility.
In 2012, I graduated from the institute and received a diploma in economics. I had a choice: to leave for another city, because there were no prospects in mine, or to go work in the dance field abroad, or stay here, but do my own project.
I dreamed of creating a project from scratch on my own: thinking about how to plan and conduct classes, presenting the design of the studio, tracking down the mistakes of others. All these thoughts were constantly spinning in my head, day after day I lived only with this idea, remembering what not to do or what can be improved.
After graduating from the institute, I myself learned about a new direction - half-dance, this is dancing with tricks on a pole. It seemed to me interesting and promising, there was nothing like it in our city. I decided that the idea would shoot and attract people due to its novelty.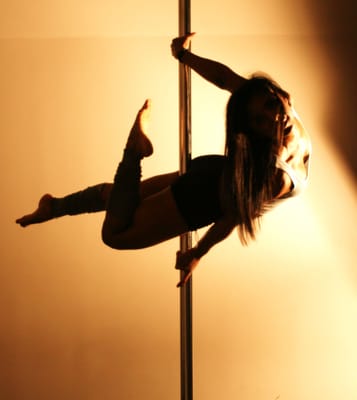 Three years after I started working as a trainer, I launched my own studio.
What is half-dance
Half-dance is close to strip plastic, but unlike it, the purpose of the dance is not to seduce, but to show acrobatic skills. The movements in strip dance are soft and smooth. And half-dance is the same gymnastics, only not on a beam or rings, but on a pylon. On it, dancers perform circus and power elements.
In my city, metallurgists were not even heard of such a direction, but in Russia and around the world in the 2010s, half-dance just became a trend. At that time, I already had a large client base from dance schools and fitness centers where I had worked before, many students asked when I would open my own gym.
Pupils perform elements of pole dance. The dancers practice in the most open clothing, because the only way to catch on the pole is with skin
| | |
| --- | --- |
| Pole dance combines elements of choreography, gymnastics, acrobatics | There is also a separate sports direction in the world - pylon sport, which belongs to air power athletics |
Before I opened my studio, I twice studied pole dance in Yekaterinburg - this was the school closest to me where this direction was taught.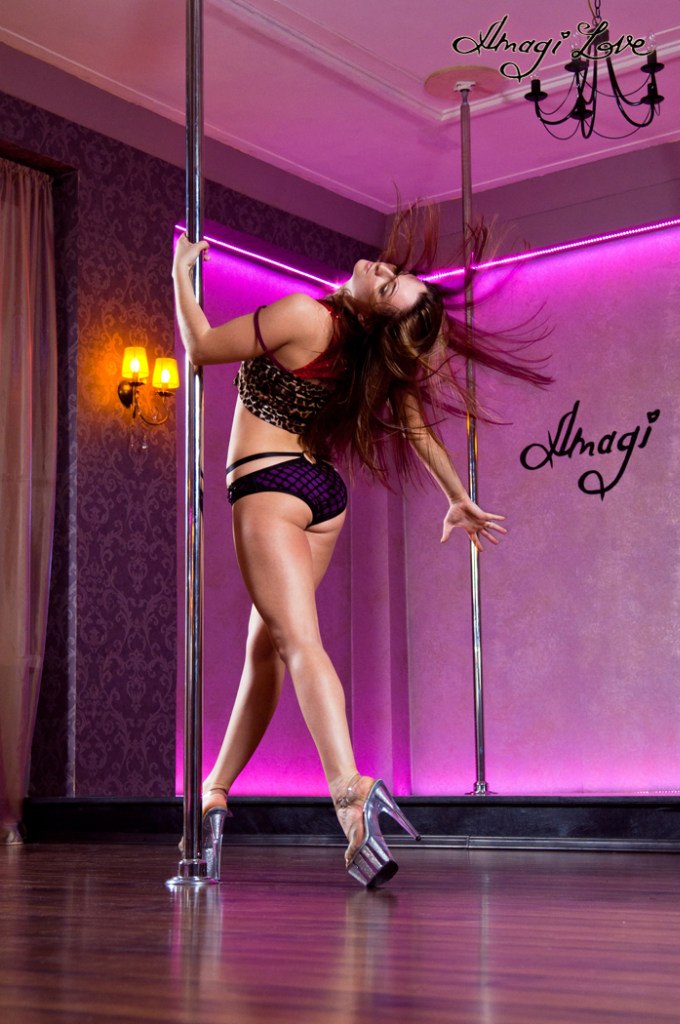 And there lived a friend with whom I could stay.
The first time I went was in January 2012, and then back in May, before the opening of my gym. I studied for a week every day for many hours, attended master classes. For the first time, the director of the studio gave me a discount on acquaintance, and the training itself cost only about 10,000 R. The second time I spent about 17,000 R: the cost of the training itself increased, and there were more additional expenses for food and travel. Both times I received certificates.
27,000 R
I spent on additional training in pole dance
There were no competitors in my city at that time. We had only seven dance studios: three taught street dances like hip-hop, breakdancing and locking, the rest were aimed at children, taught modern and classical choreography and ballroom dancing. In fitness clubs, they mainly taught go-go and oriental dances. I decided to take a risk and become the pioneer of a new direction in the city.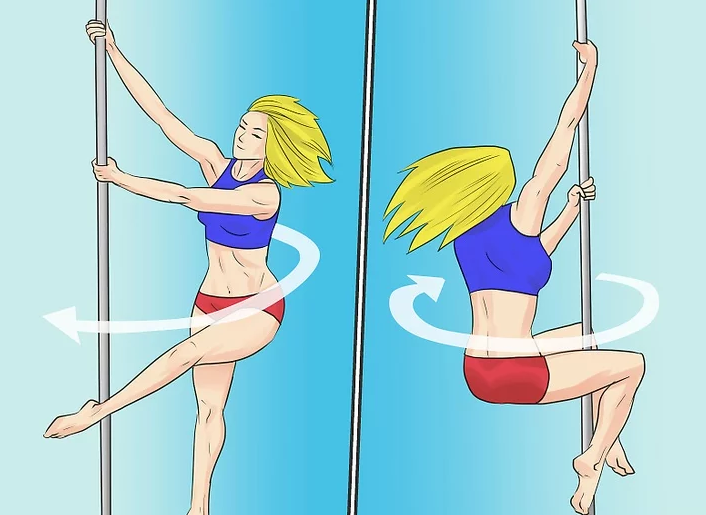 First Studio: 3m Ceilings and a Stolen Idea
In May 2012, I started looking for a space to launch the project just in time for the start of the school year. I discussed all the details like equipment, technical issues and the learning process with the directors of the studio in Yekaterinburg when I studied half-dance there.
The room had its own requirements:
Ceiling height - at least 3 meters, so that poles - pylons can be installed.
The ceiling slab must not be hollow, but must be at least 30 centimeters thick. The pylons must withstand a weight of up to 150 kg. If the ceiling is thin, the mount simply won't hold up.
Rent — up to 15,000 R per month. In my experience, it would be difficult to cover the amount higher with the number of subscriptions, and if something happens, I could find that kind of money to cover a failed month.
/dogovor-arendy/
What should a business consider when signing a lease
Not all landlords agreed to damage the ceiling, the thickness of the ceiling was not always suitable for my needs.
The deal failed with the first hall. Due to the peculiarities of the ceiling, an additional structure had to be made there. The landlords agreed to do it themselves, and I would have paid for the work, but at first they doubled the price, then increased it even more, and then refused to cooperate at all.
A few months later, I found out that they wanted to steal my idea and open a similar studio.
Fortunately, their attempt failed: they could not find the appropriate teachers, because only I had such a certificate and knowledge in the city. But the problem with the hall remained: I was already promoting a group on Vkontakte and recording for the academic year. The students were actively recruiting, but I had nowhere to receive them.
I couldn't just make excuses by telling a story about unscrupulous landlords and kept looking everywhere I could: on websites, in local newspapers, driving around the city, looking for signs about rent.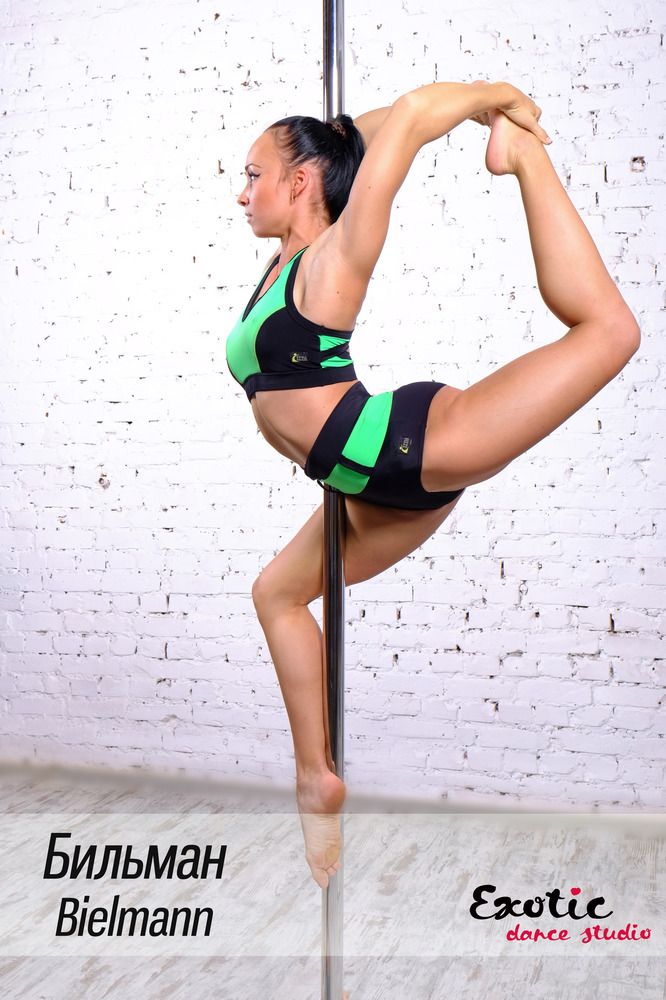 As a result, the opening had to be delayed for two months: due to the specifics and restrictions on the rental price, the premises had to be searched for almost six months. A former colleague helped: he learned from mutual friends that I was opening a studio, and his friend was just renting out a small hall.
We agreed that part of the repair costs will go towards rent. I did a facelift in a few days and bought equipment.
I did the repairs on my own — for example, I painted the walls myself. If it was necessary to attach pylons and arrange heavy furniture, then she called for help from familiar men. They spread linoleum on the floor and nailed it in places.
Pylons are installed quite quickly if there are no problems with the ceiling and floors: you need to drill a hole, attach the pylon, level it, and that's it. Detailed installation instructions are always attached to the pylons. We set up the first pylon in 2-3 hours, the rest were faster.
An important part of the cost for a dance studio is mirrors.
They were made in a local company in my city to order. I ordered one-piece large mirrors to the floor. Due to the large size, there were difficulties with transportation: a special vehicle with equipment for transportation was needed - plastic windows are usually carried in such vehicles.
They could not be moved or installed by one person, and they could hardly fit into the aisle. Plus, there were difficulties with fixing: if the wall was not perfectly even, then any slightest deviation could be seen in the mirror - at the joints, in reflections.
But the mirrors themselves were excellent, and I then transported them to new studios, breaking the part along the way and ordering new ones. As a result, my friends came up with the idea of ​​custom-made huge plastic frames, like for plastic windows, where we inserted mirrors. So they were easier to transport and install.
For a pylon, a hole is drilled in the ceiling slab and fixed with screws. If the ceiling is not strong enough, the pole may come off during the trick and cause serious injury.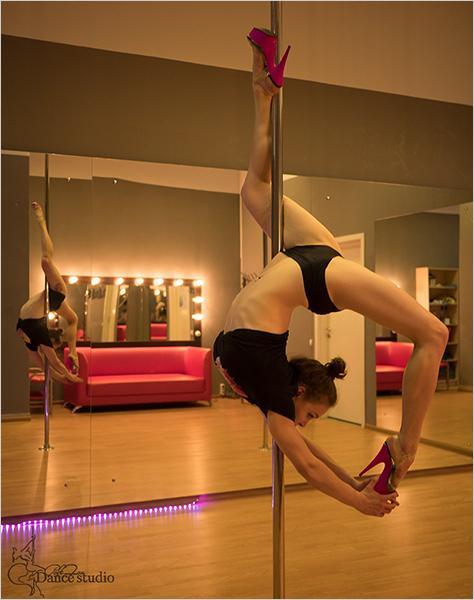 Source: Pole4you This is what the studio looked like after the repair - huge mirrors were made to order at the local production
At the same time I registered an LLC, I was the sole founder. I chose LLC because I planned to open branches in other cities - it seemed to me that it would be easier to do this than with an individual entrepreneur.
By the way, it would be better if I opened an IP. The LLC was not useful to me later, I had to close it, and this is more difficult than an individual entrepreneur. In the second hall, I had to negotiate with the landlord so that he would give me a legal address. He reluctantly agreed, and I had to pay for it. The LLC also needs to submit a large number of reports, but I did not have the necessary accounting knowledge. Until I hired an outsourced accountant, there were delays in submitting reports and fines.
/ooo-na-divane/
How to register an LLC from home
I opened the studio at the beginning of November.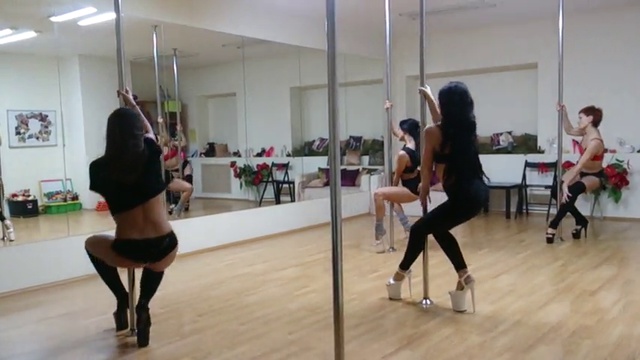 I was ashamed in front of the students, but they waited and almost all of them came.
To open a studio, I took a loan, so after the opening, most of the proceeds went to payments to the bank - 20,000 R per month. For the entire time the business has been running, I have taken several loans, on average, 30,000-50,000 R for a period of 3 to 5 years. The total amount of all loans was 200,000 R.
Expenses for opening a studio in 2012 — 200,000 R
| | |
| --- | --- |
| Equipment: mirrors, pylons, fixtures | 95 000 Р |
| Cosmetic repairs: wall painting, flooring | 53 000 R |
| Training and professional development before the opening of the studio | 27 000 R |
| Bathroom renovation | 14 000 R |
| Music center, dressing room furniture, hangers at the entrance and other small items | 11 000 R |
Equipment: mirrors, pylons, fastenings
95 000 R
Cosmetic repair: wall painting, floor covering
53 000 R
Training and advanced training before opening the studio
9000 000 R 9000
Sanuzla repair
6666666
14,000 R
Music center, locker room furniture, hangers at the entrance and other trifles
11,000 R
How much did I earn
The first studio was small - there were only three pylons, and I could not teach more than an hour six or seven people.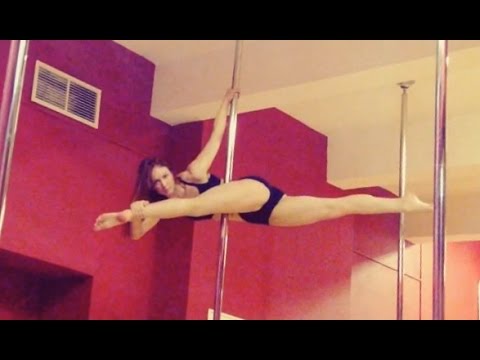 This allowed the studio to earn an income of about 65,000 R per month.
There were two main sources of income: group and personal lessons.
Group lessons were by subscription only. The most popular, for eight classes a month in the evening, cost 1800 R. Evening is considered the most profitable time, because more people come. There was a small discount for the daytime.
Personal lessons were by subscription and one-time. A subscription for eight classes cost 3000 R, a one-time visit - 500 R. At first, the income from personal classes was small: with group classes, I did not have time to take more students. When more teachers appeared, I could only go to personal classes, and the revenue from them reached 30,000 R per month.
A regular waste was the purchase of alcohol: it is rubbed on the surface of the pole to remove dirt and sweat and improve adhesion to the skin. Alcohol had to be bought in canisters from doctors I knew - we needed a concentration of at least 70%, and this is not for sale in the public domain.
It took 2000 R per month.
The largest turnover was from spring 2013 to spring 2014: 140,000-170,000 R. And the largest net profit was about 60,000 R.
Revenue for December 2012
| | |
| --- | --- |
| Subscription for 8 lessons | 27 000 R |
| Subscription for 12 lessons | 12 500 Р |
| Subscription for 16 lessons | 12 000 R |
| Day group | 8000 P |
| Personal lessons | 5000 R |
| Total | 64 500 Р |
Subscription for 8 lessons
27 000 R
Subscription for 12 classes
12 500 R
Subscription for 16 lessons
12 000 000 6
Day group
8000 8000 ° 9000 9000 P
Studio expansion: moved four times in five years
The studio lasted only six months in the first building: the landlord changed plans and we had to move out.
I already wanted to move out myself, because the room was small and I could not teach more than seven people in an hour.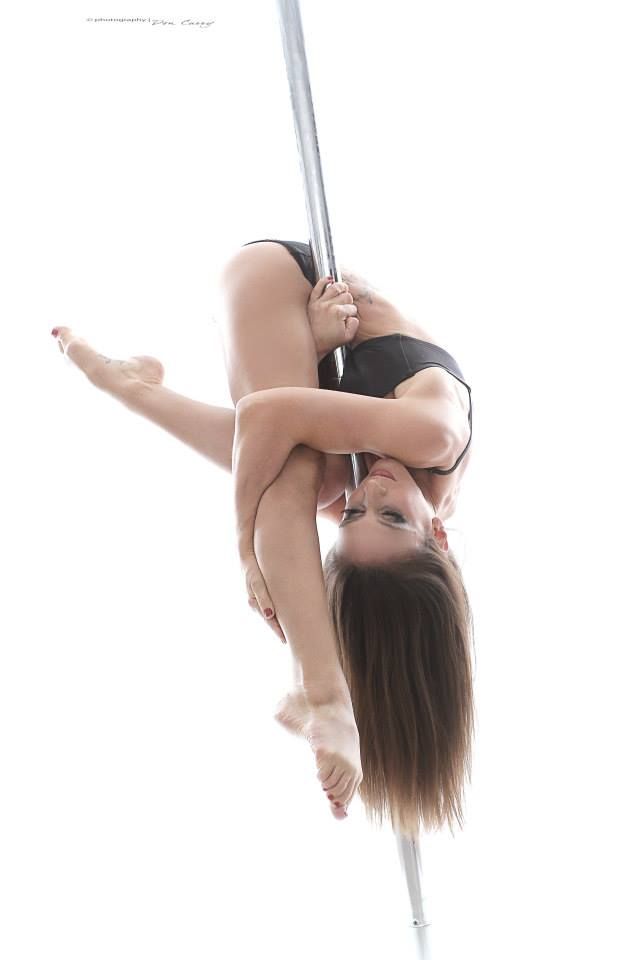 To support myself, support the studio and repay the loan, I needed to sell 20-30 subscriptions a month. If I bought less, I no longer had enough money for all expenses. It was necessary to expand and increase income, and for this, another room was needed. In just five years, we moved four times - each time to a new area of ​​the city.
In March 2013, I took away the mats and the music center and moved to another room - almost three times larger than the old one. I had to take out a loan again, because the old pylons did not fit in height. For 150,000 R I bought five new pylons and changed the flooring. The move cost 300,000 R, including rent for two months.
300,000 R
I spent on moving
There were no problems with the purchase of poles: even then in Russia there were several specialized companies that produced professional poles for dance studios. The best and most famous is located in St. Petersburg - Pole4You. You place an order on the website, choose a convenient delivery method - I had "Business Lines" - and they send it.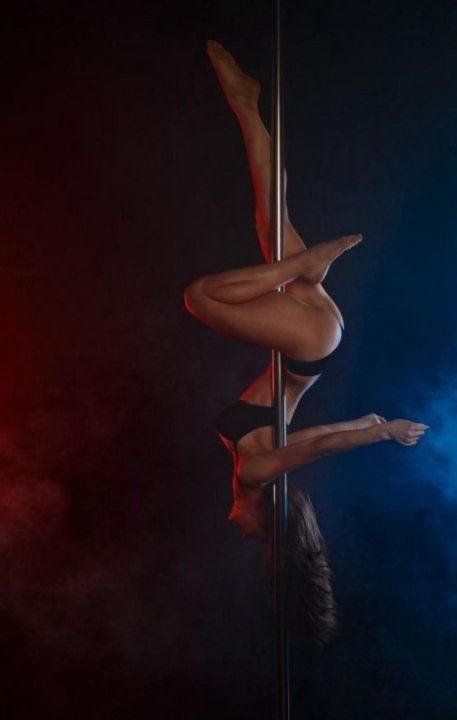 Two weeks later I received the pylons.
| | |
| --- | --- |
| Lesson in the second hall after renovation. The floor had to be re-made - it should be soft high-quality linoleum so that the students do not hit their knees and do not get hurt when they fall | This is the third hall we have moved to. There I seriously invested in repairs, laid carpet on the floor, repaired the locker room and shower for students and teachers |
Class in the second hall after renovation. The floor had to be re-laid - it should be soft high-quality linoleum so that the students would not hit their knees and hurt themselves when falling. This is the third hall we moved into. There I seriously invested in repairs, laid carpet on the floor, repaired the locker room and shower for students and teachers. In the third hall, they made a bright panel on the wall. I was the first in the city to start teaching half-dance, so this particular dance is depicted on the panel
The rent of the premises was three times higher than the previous one, the communal apartment was included in the price.
In addition, you had to pay for security. All together it cost me 50,000 R.
There were no cheap premises, so the choice was either to continue or give up the dream. I decided to take a risk, and the risk was justified: the business grew rapidly. After the move, we already taught 10-12 students per hour and earned an average of 150,000 R per month.
How I built my work with teachers
I recruited teachers from former students: I chose those who had the potential for this or that direction, loved classes and knew how to communicate with the team. There were three main teachers, I took one or two more for additional directions like go-go.
She tried to make the work of teachers a pleasure: she gave salaries higher than the market, bonuses, paid for their education and advanced training, gave part-time jobs. The average salary in the city for teachers at that time was 2500-4000 R per month for 2-3 lessons per week. I paid 7000-8500 R, if I gave out a bonus, then it came out about 10,000-11,000 R.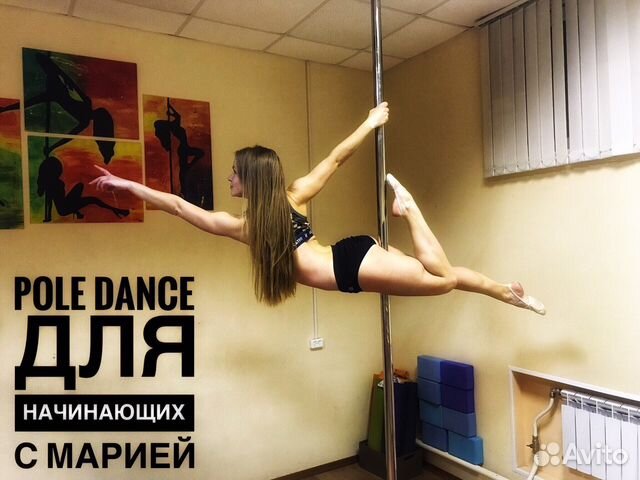 I gave out bonuses to those who attracted new students to their classes and, most importantly, kept new students. Or those who came up with something interesting like New Year's contests.
Teachers went to Yekaterinburg to improve their qualifications. It cost me 500-3000 R per person. I myself taught until the fall of 2013, and then I decided to leave only to manage the studio, since classes took time and effort.
Promotion: mostly word of mouth worked
The very first I had a group in Vkontakte — I started recruiting the first students even before the opening of the studio from former students. When I started to develop the group, I asked my friends to join it and make reposts, every day I posted posts, photos and videos to attract people. About a year later, the group had 1000 subscribers, and since 2013 it began to develop actively.
The popularity of the project was also influenced by the uniqueness of the project: half-dance in the city was a new exotic direction, people from the media sphere became interested in this.
/marketing-ads/
Basics of marketing for business: advertising
My main clients were girls 25-35 years old with an average income and a little higher.
Here's what I used to promote.
Regularly updated accounts on Vkontakte and Instagram. I photographed a large, beautiful, spacious hall with high pylons, people reacted and signed up for classes. We wrote about the studio every day, posted posts, asked all our acquaintances and friends to tell about us.
Involved in the promotion of the community of teachers. In the new premises, I already taught with three coaches, whom I found among former students. They posted recruitment announcements for groups on their social networks, made photo sets and videos for Instagram. Friends of acquaintances came - it turned out such a word of mouth.
Made a website for the studio. It cost about 13,000 R. I made a beautiful clip on the main page, added photos, information about teachers and a class schedule.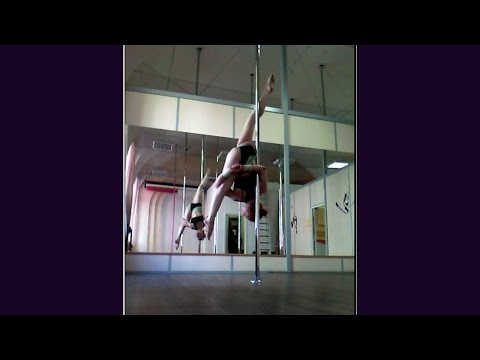 After the site appeared, calls began to arrive twice as many.
13,000 R
I spent on the site
I invited photographers and cameramen to work on a barter basis. The direction was new in the city, so they were interested in working with us free of charge. Sometimes they did provocative reports like "Half-dance: striptease or art?", but in any case, publications brought us fame. There were about 15 permanent photographers.
Photos from the performances of studio teachers at concerts and events. These are dances on canvases. Photo: Dmitry Kaiser
| | |
| --- | --- |
| An example of a photo shoot that we came up with with a photographer. Photo: Dmitry Kaiser | For them, it was new and unique content that no one else had done in the city. Photo: Dmitry Kaiser |
An example of a photo shoot that we came up with with a photographer. Photo: Dmitry Kaiser For them, this was new and unique content that no one had done in the city.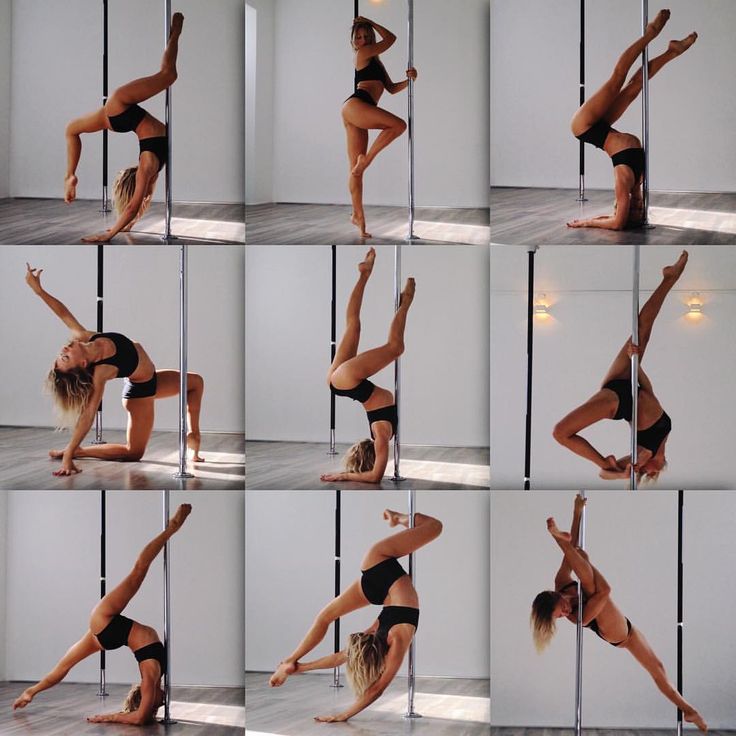 Photo: Dmitry Kaiser
Placed ads about the studio. I have published on local sites, 2GIS, Flampe and Avito. She advertised several times through Yandex Direct. Local sites and 2GIS did not give any results, but promotion through Yandex Direct and Google Ads worked.
I was engaged in promotion, at the very beginning I asked a friend to figure it out and help set up advertising. Usually, new campaigns were launched before the season - at the end of summer to attract students for the new school year, and at the end of winter to attract people for the spring. The advertisement lasted 1-2 weeks, the average campaign budget was 7,000-15,000 rubles.
Local media also periodically came to us and filmed stories about the studio. We did not have to negotiate with them: they themselves found out that a new dance style was being taught in the city, and they wanted to talk about it.
We have worked with both beginner and well-known photographers. All this helped to promote the studio, but the most unusual ideas were suggested by already experienced photographers.
For example, this photoshoot with canvases in nature. The canvases were fastened directly to the trees. Photo: Sergey Skorobogatov
Development of the studio: new directions in the city
Everything was spinning at breakneck speed. Soon I brought new dance styles to the city: aerial gymnastics on canvases and acrobatics on the ring. This trend had already begun in Yekaterinburg, and I knew that it would soon come to our city. It was necessary to have time to be the first.
At first, all this was not in demand, because it was hard and difficult for the students. It is very painful to practice on the ring and canvases: after the lesson there are huge bruises from hoops and burns from the fabric.
Imagine: you are hanging in the air and you are being held by a rag digging into your body.
But then the direction unfolded: beautiful photosets and clips with dances on canvases appeared in all social networks, competitions began to be held in cities, dance studios made enticing advertisements.
I was the first to develop this direction in the city, so the students immediately came to me. Once I organized a competition to draw attention to dancing on canvases: for the best photo on canvases, I gave a subscription to eight classes in the studio.
From the outside, these dances seem dangerous, but there have never been any accidents in my classes. Classes are necessarily held with special mats that soften the blows if someone suddenly falls. Teachers are trained and know how to avoid injuries. Before the start of classes, my clients got acquainted with the instructions for safety rules and signed it. Nevertheless, adults understood their responsibility, no one took risks once again.
For classes on canvases and rings, you need to buy additional anchors - these are such fixtures in the ceiling - and soft mats on the floor for safety
In general, there are few incidents in this area. I heard only about one case: in Yekaterinburg, a girl flew off a pylon and broke her arm.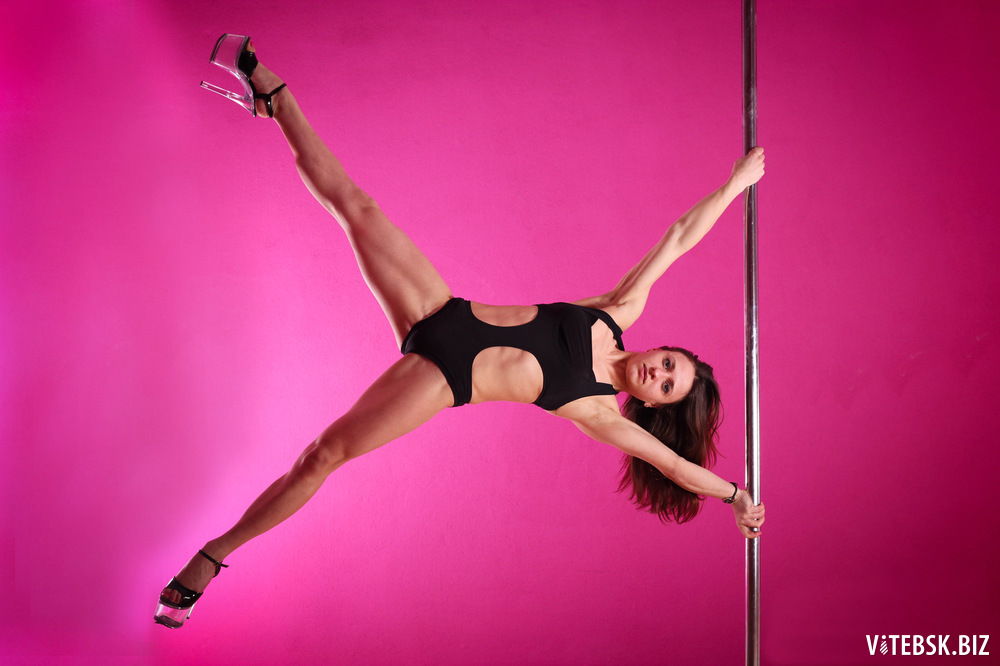 But it was a pylon of a different design - a portable one that stands on the podium. It is less stable than a pylon bolted to the floor and ceiling in a studio.
I first looked for teachers at the local circus school, we have a pretty strong one. But we worked with them for a couple of months and did not agree, so I sent several students to study in Yekaterinburg at my own expense - so that they could conduct classes.
44,000 R
I spent on the introduction of a new direction
The introduction of new directions cost 44,000 R: 38,000 R was spent on canvases, anchors and rings, another 6,000 R were spent on teaching teachers.
Children's dance school and lost grant
My students and parents of former students regularly asked to open dance classes for children: variety dances, stretching, modern choreography.
This would help expand the business and reach a different part of the audience. I knew for sure that the project would be successful: I had already worked as a choreographer with children aged 6-7, I had a reputation and potential clients.
There was no free money to create a children's school, so I decided to look for a grant and found a suitable one - the competition of the Entrepreneurship Fund. To participate in it, one had to take courses and defend a business plan.
I did not learn anything new during the courses, since I already had an economic education. The next step was to write a business plan and submit an application. I asked for money not just for a children's school, but for business development.
I collected a package of documents: statutory documents, certificates of no debts to government agencies, a certificate of completion of courses, several questionnaires from the foundation itself, a business plan and checks confirming the costs of the project - 15% of the requested amount.
300,000 R
I got to the children's dance school
As a result, I won the competition and received 300,000 R.
Everything went well, but again there were difficulties with the room.
I needed a hall with an area of ​​50 m², and these cost 50,000-100,000 R, and not in the center, but on the outskirts of the city. I couldn't take on such obligations and pay more than 100,000 R for the premises of an adult and children's studio: I had loans, and if something went wrong, no one would help me.
I tried to search for premises through state auctions and the city administration, I turned to the mayor for help. She offered to do free classes for children from orphanages or large families. But no one came towards me. We have a small city, culture and education are not particularly developed here.
There are factory workers in my city who prefer to drink and watch TV after work.
It was not accepted to get involved in something or have a hobby, so it is difficult to develop in a creative environment.
As a result, the school could not be opened. I spent a grant on an existing studio, and the foundation accepted it, because I originally asked for money to expand and develop the business.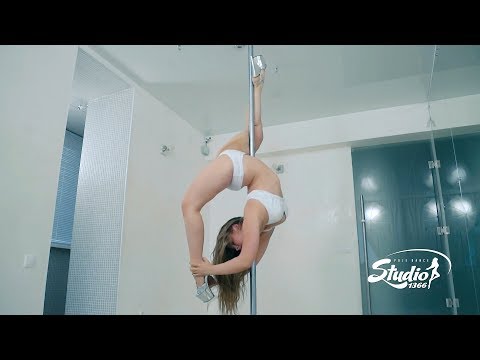 So the grant was well spent.
Despite the history with the grant, 2014 was a successful year: for the first time we held the first major dance event in the city — a pole dance competition. At the same time, it became possible to open branches in other cities: I found two halls and a representative, and I could launch three schools at once. But she was afraid of responsibility and put it off for the future.
/pozhaluite-grant/
How I received a grant for 100,000 R
I was afraid to carry such a large financial burden on my own, especially the simultaneous payments for four rents. I also wouldn't have had enough time to manage all the studios myself, and there was no one to delegate.
If I created a network of dance studios, it would raise the status of the project, bring additional income and allow the sale of the franchise to start. In the future, I did not have such opportunities.
Went into the red and started again from scratch
In the winter of 2014, things went badly.
At first I thought that it was just the off-season, winter and summer in this area are disastrous months. I had a small airbag with which I closed the holes. But in the spring it ended, but the situation did not get better, and the business went into the red.
Just then, the financial crisis happened, and it hit my city significantly: salaries dropped a lot, people began to save money - and first of all on hobbies. The city has a poor population, business is not doing very well, and financial shocks have a strong impact.
It seems to me that my business went into the red mainly due to two reasons:
Some of the teachers turned out to be unscrupulous - they conducted additional classes in the studio past the cash desk. Or they were trained at my expense, and then left and poached students. I noticed this just in the fall of 2013 and in the winter of 2014, I was losing 20,000-35,000 rubles a month because of this.
Clients asked to renew their subscriptions in advance, but never brought money. In the winter of 2014, there were a lot of such cases - about 9— 12 people per month.
As a result, the studio's income fell from 110,000 to 60,000 rubles. I was forced to fire unscrupulous teachers and could no longer pay rent.
I had to move from a good place to nowhere, and the studio stopped working for almost a year - until February 2015.
Despite the closure, I believed in my project and had no idea what else to do. At that moment, the studio seemed to be the work of my whole life. In January 2015, I saw an advertisement for the delivery of a building with four-meter ceilings and two large halls.
By that time, competitors had already begun to appear in the city, who also taught half-dance. Half of my students and all the staff went to them - this time no one expressed loyalty and did not wait for me to solve problems. But the description of the new premises hooked me, and I decided to open again. She recruited teachers from her former students, and also looked for clients through social networks.
The repair of the hall took several months, so the studio opened only at the end of March. With difficulty, but I brought the business to its previous level, launched joint courses with teachers from other cities. I spent 285,000 R on the opening - these are the costs of repairs and rent for three months. I borrowed part of the amount from a friend, I earned part myself - at night I wrote diplomas in economics for students.
285,000 R
I spent on the opening of a new studio
How I decided to sell the studio
In the fall I moved for the last time and quickly became a plus: clients and equipment remained, only a new rent2 two months. I managed to pay off debts for repairs and reach a stable profit.
In 2016, a lot has changed in my life. I met my future husband, we began to live together, and then we decided to move to another city. The business was irrelevant for me, and I put the studio up for sale.
It was planned that it would be bought by one of the old students who have been in the studio since its foundation. And so it happened. We negotiated with one of the students for almost a month. By that time, I had already closed my LLC and was about to move. Therefore, I sold the studio to her as an individual with the transfer of all rights, property and equipment for a symbolic 100,000 R - this is how much the equipment of the hall cost, taking into account wear and tear.
After the sale, I introduced the new owner of the studio to the staff and students, completed all personal affairs and never returned to this topic.
Expenses for December 2016
| | |
| --- | --- |
| Salary | 25 000 R |
| Premises for rent | 14 000 R |
| Drinking water and disposable cups | 2000 R |
| Alcohol | 2000 R |
| Utility payments | 1500 R |
| Total | 42 500 Р |
Salary
25 000 R
9000 Р
What mistakes affected the development of the business
Despite the successful start of 2014, I made mistakes that slowed down the development of the business.
Did not conclude contracts with teachers, because I relied on their integrity and honesty. As a result, they went through training that I paid for, then went to competitors and took students away. To prevent this from happening, I needed to legally fix the training and confidentiality conditions. For example, to prescribe in the contract that the teacher is obliged to work in the studio for a certain period after completing the training or pay its cost, otherwise - a fine.
Gave the keys to the studio to all teachers. I did not follow what the teachers were doing in the studio outside of class, and someone began to conduct classes past the cash register. Usually, an administrator works in studios, and only he has the keys: he opens and closes the studio, marks clients, and monitors subscriptions.
Made the salary too high in the city. I could save about 15,000 R per month on teachers' salaries and spend this amount more appropriately - on advertising or attracting additional teachers during the daytime and weekends.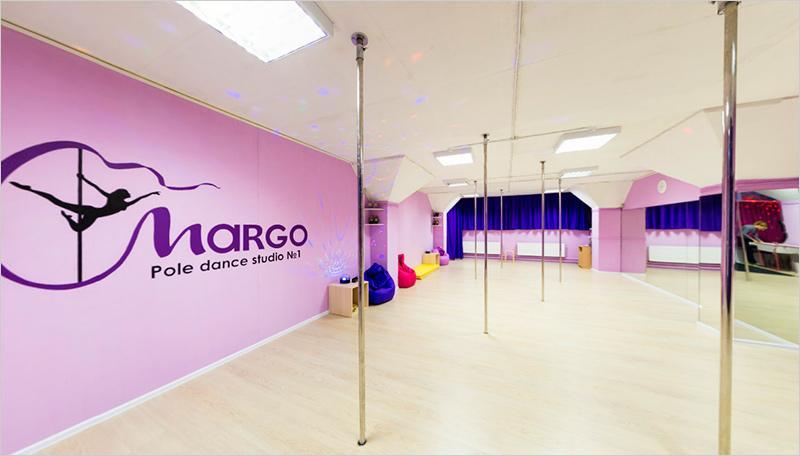 Didn't introduce strict visiting rules and didn't set up a record keeping system. I went forward when the students asked to renew the subscription on credit or pay in installments. Because of this, I lost some of the money: clients went to classes, but never brought money for them, and I could forget who did not pay. If we had a CRM or other customer accounting system, these problems could have been avoided.
Irrationally used the premises. Instead of opening a second hall and teaching other dance styles, I made a dressing room and an office for employees in its place. In addition, it was possible to sublease the premises in the morning and afternoon, when there were no classes. I was offered this, but I refused. The studio could have a large sum from the evening for the sale of subscriptions, so you would have to keep track of those who rent the hall for sublease - either hire an administrator or do everything yourself. There was no worker for a nominal fee, and I didn't have enough time.
Did not use all advertising tools . It was possible to attract well-known personalities in the city for cooperation, place booklets and business cards in popular places, launch targeted advertising and more actively maintain a page on Instagram. When I reopened the studio, I no longer invited the press and did not arrange master classes, and as a result, they began to forget about the school, especially since three competitors appeared.
Made hasty decisions. The third move was unsuccessful: the studio was in an area difficult to reach by public transport, too much money was spent on repairs, and it was difficult to get along with the landlords. For example, they promised to install batteries for three months and started working only when I threatened to leave. All agreements with landlords had to be fixed in writing in the contract, and not limited to verbal promises.
Invested in an ad that didn't work.