How to dance persian style
A Glimps into Persian Dance Technique
Persia, bordering Central Asia and the Middle East, is the home of Persian Dance. This dance style is fluid yet rhythmic, and emphasizes the use of hands and wrists.  The movement and positioning of the body reflect the rich and refined aesthetics of Persian culture. The shape of the hands, motion of the wrists, rhythmic foot patterns, and coordination of arms and legs, are integrated to capture the Persian aesthetics in the body line, and to create a flow distinct to this culture.  
The dance technique described and illustrated in this article is founded upon both ancient and contemporary aesthetics in Persian culture and, though influenced by solo improvisational dance from various Iranian ethnic groups, is not an interpretation of any particular folk dance or a representation of any particular tribe. I could refer to this technique as Iranian dance, but I have chosen to call it Persian because political tension between the United States and Iran has given the word Iranian a negative connotation.
The word "Persian", however, remains nonpolitical and evokes images of an ancient civilization rich in history, beauty, and art, not to mention beautiful felines.
With a deep understanding - both intellectual and intuitive - of Persian cultural aesthetics, I have drawn parallels between the different media and identified a common thread that signifies a set of aesthetics distinct to Persian culture. The bigger challenge has been to fathom how these aesthetics manifest as movement. This remains an ongoing and very intriguing process. Through the years, as the manifestation of Persian cultural aesthetics in movement became clearer to me, I began to organize and categorize movement patterns and eventually created a pedagogy of steps that includes specific, numbered positions of the arms and hands, rules used to guide the body into the correct line, and descriptions of dynamic qualities in movement patterns and transitions. The result is a dance technique that is undeniably recognizable by Persian people as Persian, yet it is difficult to describe what makes it authentically Persian without a solid reference to any written format and virtually no historical background for contextualizing it.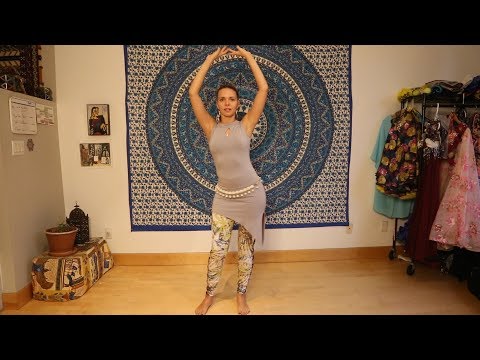 The nomenclature presented here was created by me with help from my linguist friend Dr. Koorosh Angali, family, and friends, and is specific to Shahrzad Technique, which I have developed over the last two decades. It is the result of my interpretation of Persian aesthetics inherent in Persian art and their manifestation into movement, combined with my intuitive knowledge of Persian culture. Some of the movement vocabulary presented may be similar or identical to movement taught by other Persian dance teachers. In years of exploring Persian dance, I have certainly attained, through osmosis, some movements from watching other dance companies, such as Avaz National Dance Theater or Pars National Ballet, or videos of dance performances choreographed by Robert de Warren before the Islamic revolution in Iran. It is impossible for me to know how much of this information is influenced by other Persian dancers and how much is my own interpretation of Persian aesthetics translated into movement.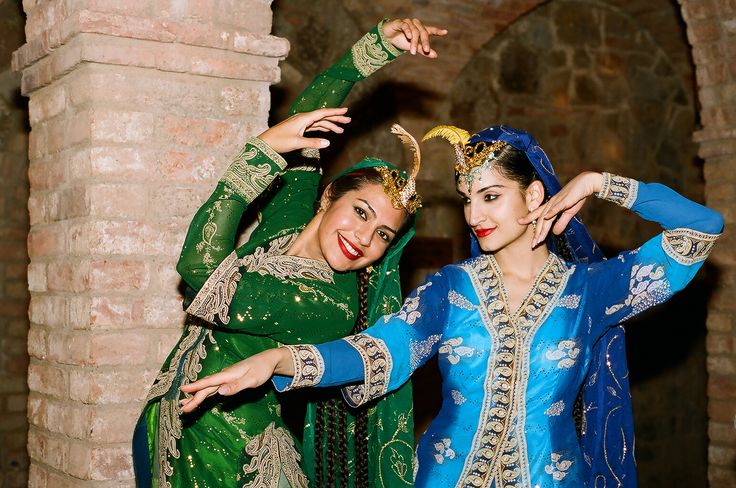 This dance technique is solidly founded upon aesthetics that exist in Persian culture, making it appropriate to refer to it as classical Persian dance.
Classical dance (in the Western context) is defined as "ballet", which has its origin in Italianballo (dance), which comes from Latin ballare, meaning to dance, which in turn comes from the Greek ballizo, to dance, to jump about. Therefore, any formal and established dance style from any culture could be considered the ballet of that culture (e.g., Ballet Folklorico de Mexico or Ballet du Senegal). I consider my dance form to be a classical dance of Persia/Iran, so I often refer to my dance style as Persian ballet. My goal in creating this format has been to bring form and structure to a dance style with existing and recognizable cultural aesthetics and create a system to teach and disseminate this art form.
Every dance style is composed of a technique often several techniques developed by different teachers and choreographers, particular dynamic qualities, and expression within the parameters of distinct movement aesthetics.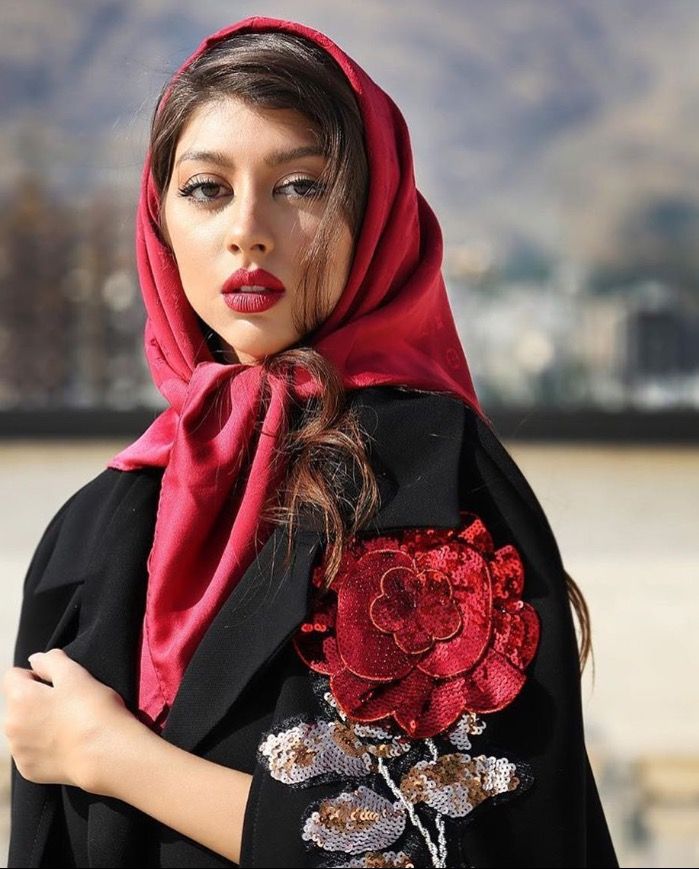 When these components are mastered, the dancer is able to feel the dance both emotionally and kinetically the way it was intended by the choreographer, and the audience receives the correct energetic message through the dancer's expression.
There is a misconception among some Persians that to perform Persian dance one must be a native because the dance is learned intuitively with intrinsic cultural knowledge and cannot be taught using a systematic method of movement analysis. "Dr. Anthony Shay, professor of dance at Pomona College in Southern California", shares his thoughts on the difficulty of codified teaching of a dance style the aesthetics and dynamic qualities of which are culturally embedded in the movement. 
It is extremely difficult to extract meaningful movement elements as separate analytical units to use in the classes in which I teach Iranian dance, because they are generally very individual and idiosyncratic to specific dancers. Nevertheless, certain movements are common to most dancers. Whereas non-Iranian students can more readily learn and read such artificially isolated movements, Iranian students are hard pressed to articulate and isolate from the flow of movement these actions, which they instinctively know and have learned from childhood. This is analogous to the manner in which many native speakers of a language cannot always articulate its grammar, because its linguistic organization and rules are embedded in their mental structure. (Choreophobia, 1999, 20)
I agree that Persian dance carries a specific movement flow that is intrinsic to native Persian dancers. This natural flow is a major part of the aesthetic identity of this dance style. In my years of teaching Persian dance, I have personally experienced the resistance inherent to Iranians when it comes to learning Persian dance in a step-by-step manner. It is difficult to step out of an intuitive whole-body experience and study it analytically; however, I believe that in teaching any subject matter that transcends the student's existing knowledge whether intuitive or intellectual it must be broken down into isolated parts, examined, and then carefully reassembled.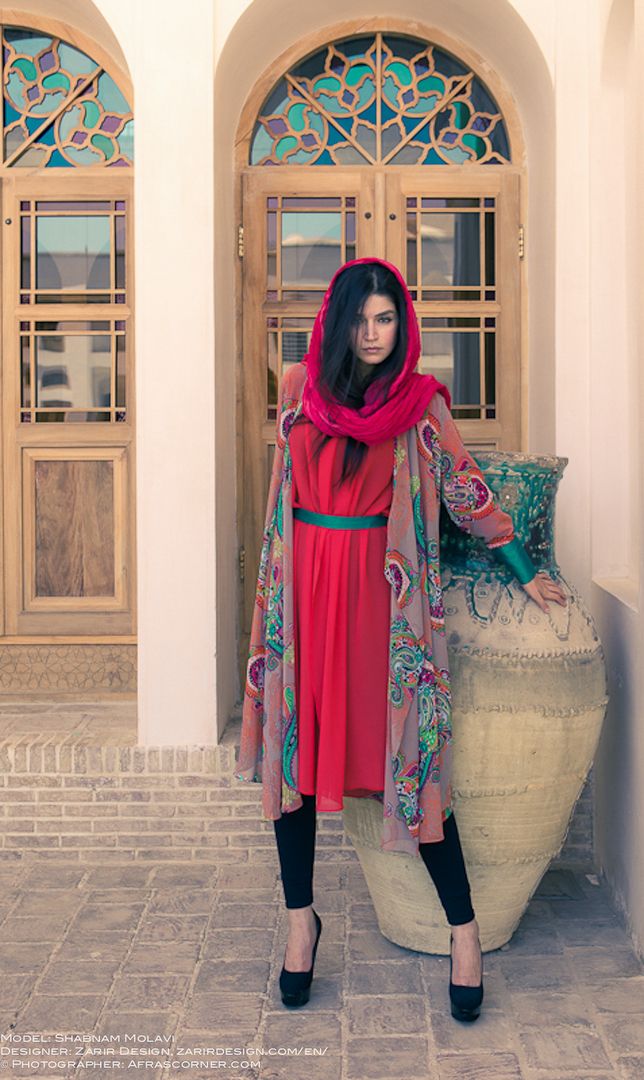 This must be done skillfully, especially when recapturing the original flow is a vital part of the process.
Using Shays analogy of language, I assert that not only is it necessary for a non-native speaker to learn grammar through an introduction to the linguistic rules, but for a native speaker to develop his linguistic skills beyond colloquial conversation and comprehend layers of advanced concepts that will require more than his intrinsic knowledge, he must study his native language in an organized and analytical way. Similarly, to surpass social dance and develop movement vocabulary and composition, even a native Iranian must study the dance technique by breaking down the natural flow of the movement into single, analytically digestible elements. Once these layered elements are given time and practice to become integrated in the mind and body, they can feel natural and organic. Breaking down flowing movements into parts may seem artificial, as with anything that is taken out of its context, but it is a temporary and necessary part of the learning process in any subject dance is no exception.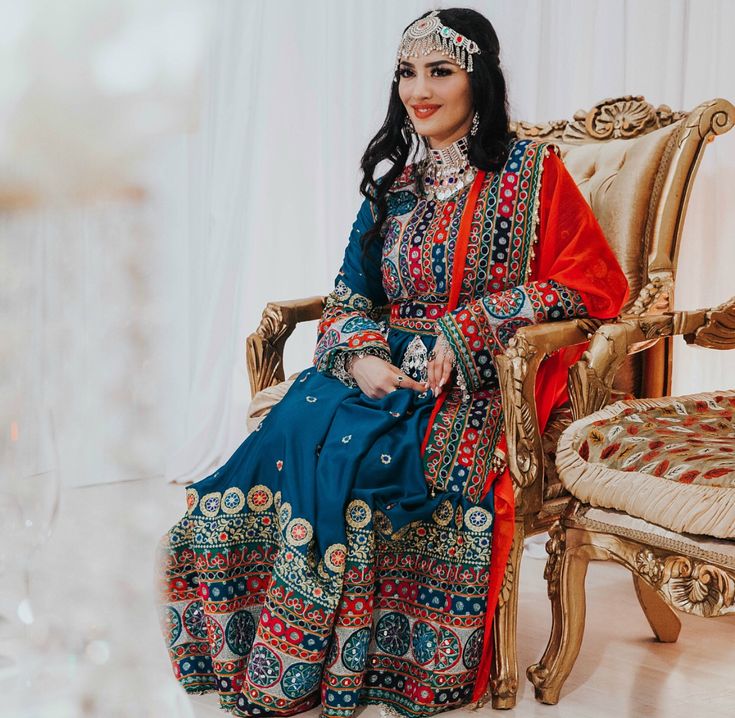 When performing, it is important to apply the correct technique for executing movement, and developing the correct technique requires repetitive exercises. These exercises must be done diligently and with keen attention to detail in order to capture minute but important nuances in the movement style.
The following concepts and exercises demonstrate the essence of Persian aesthetics as they manifest in movement and, through diligent practice, one can gain mastery of the technique necessary to express himself within those aesthetic parameters. By learning to manipulate the body to form precise shapes and lines and produce dynamic nuances and transitions, one will achieve the type of movement flow distinct to this dance style.
Foundational Principles
The hands are perhaps the most expressive part of the body in Persian dance. While dancing, there should be a generous amount of energy flowing through the wrists, hands, and fingers and extending out the fingertips.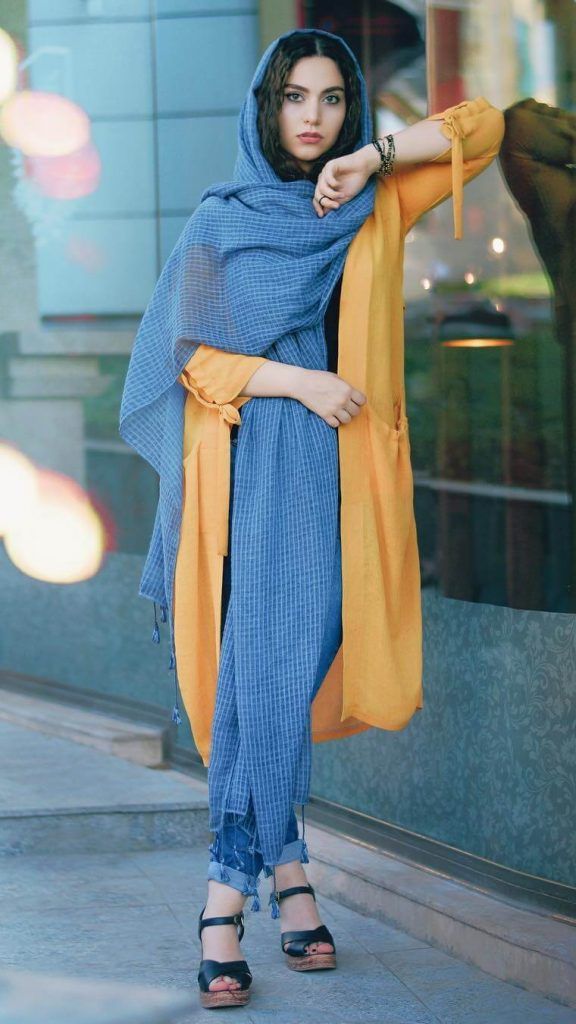 Hand and wrist movements are fluid but can also be rhythmic in response to music. The face, head, and upper body respond to hand and arm movement in a poetic dialogue.
Hand Shape
To bring attention to the fingers, the thumb and middle finger are drawn slightly toward each other, and the fingers are separated to allow for movement visibility. It is important to keep the fingers extended and not curled inward. I call this position dal because it roughly resembles one of the letters of the Persian alphabet (Figure 1). It also looks a bit like the mathematical symbol >. The energy is extended out of the fingertips, making the fingers as long as possible and preventing them from curving in toward the palm. This is not a stagnant position, however, so the fingers should be allowed to move, and the shape of the hand should ripple and change as the hands move, but there should be a general tendency toward the dal shape, especially during moments when the hands are intentionally still.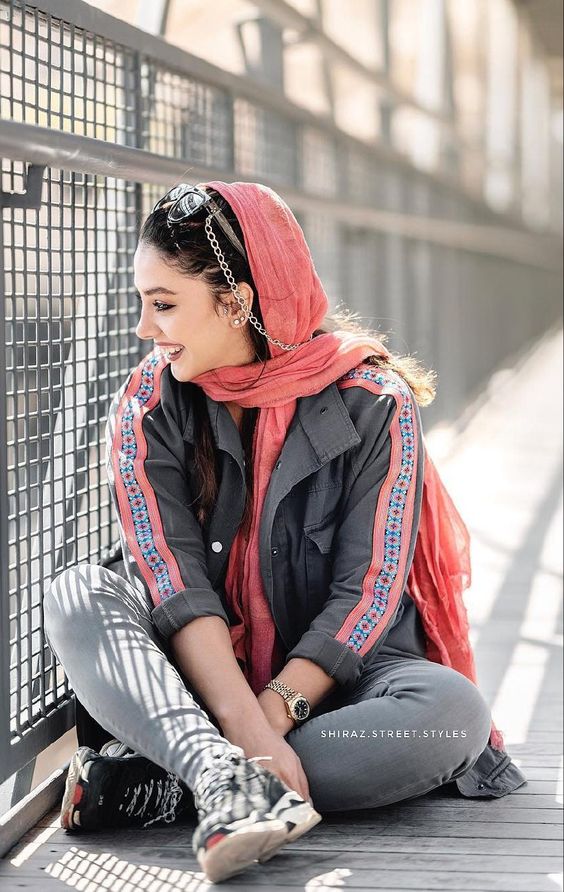 Figure 1a - Persian letter dal Figure 1b and 1c - dal hand shape
Wrist Motion
Part of the fluidity of this dance style is achieved by leading arm movements with the wrists. This requires the wrists to remain relaxed but engaged and expressive. The wrists manipulate the movement and rhythm in the hands and have a strong connection to music. They are often the spark that begins a movement. The arms, and subsequently the spine and head, follow the lead of the wrists.
Below are  examples of  basic Persian dance movements initiated by the wrist:
Abshar  
Meaning waterfall, this movement consists of a small vertical paintbrush motion of the wrists. The wrists pull the hands in opposite directions at the same time.  Therefore one wrist is flexing while the other is extending. This movement can be performed in a fluid and a-rhythmic way, or with a staccato quality to accentuate the beat in the music.
Qalammoo  
Qalammoo means paintbrush, and it refers to a fluid arm motion, initiated and led by the wrist.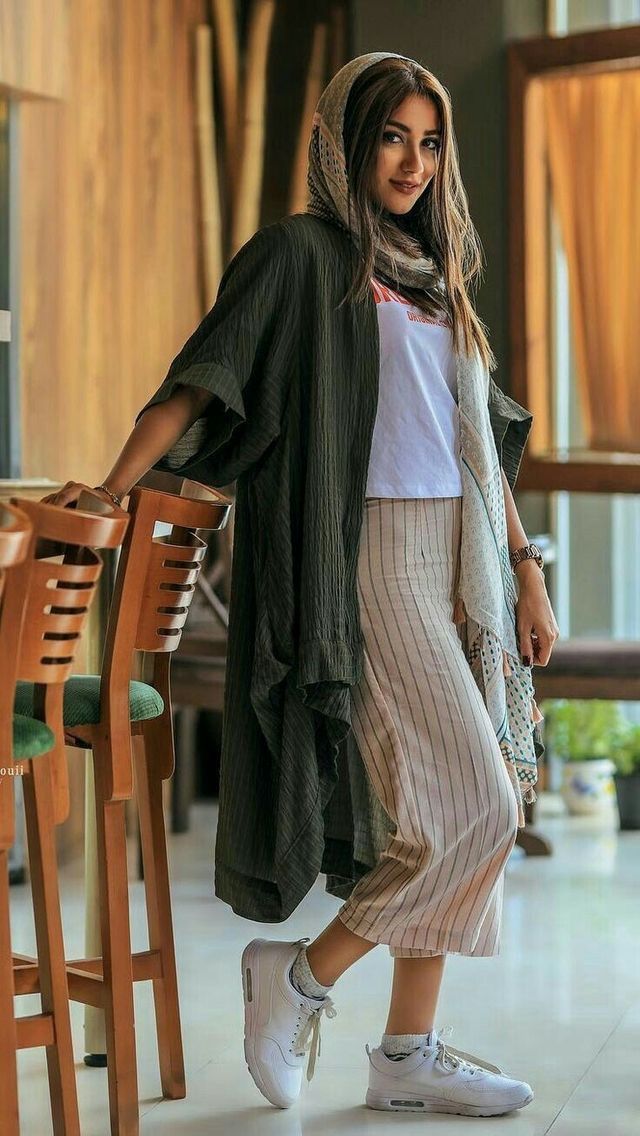 Imagine the arm and hand as a paintbrush, the arm representing the handle, the hand representing the brush, and the fingers the bristles. The wrist is the juncture of connection between the brush and the handle. As the imaginary paintbrush moves through space, the brush and bristles trail behind. In body movement, this means when the arm sweeps upward, it is the wrist that initiates the upward motion, leaving the fingers to trail along, pointing downward.  Similarly, when the arm moves downward the motion is led by the wrist and so, the fingers point upward.  This is also true when the arm moves in a horizontal, diagonal, or circular path.
There is some resistance, a legato quality, in this movement that gives it a rich flavor.  It feels as if the dancer is moving through water.  
Qalamoo in frontal plane with side hinge
Understanding the technique of a particular dance style is crucial, and the movement vocabulary introduced in this article may give you an idea of this dance form.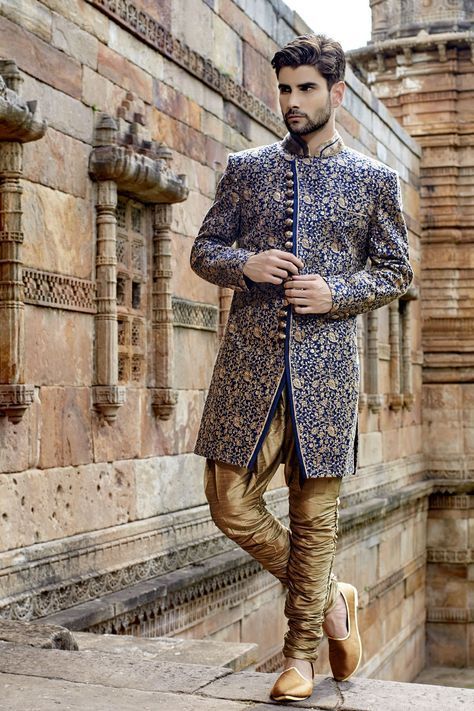 It is a good place to start in exploring the beautiful art of Persian dance.  However, technique alone is not enough to artfully perform or choreograph in any dance style.  Important elements such as understanding of dynamics and musicality, are necessary to transform a well-executed movement pattern into a work of art.  In the end, it is the dancers' individual expression that will bring the movement to life.
How I Studied Persian Dance — Iana Dance
My personal journey of exploring Persian dance style.
After seeing my performances people often get surprised that I'm not Iranian. How would I know how to dance Persian dance if I wasn't Iranian?... Some event organizers even used it as a promotional trick, "a-la, an exotic Ukrainian dancer performing traditional Persian dances".
In my turn, I still get surprised why people consider exploring different cultures as smith unusual. Aren't we in the 21st century where technologies have removed traditional understanding of borders?⠀
In any case, one of the most frequent questions I receive is how I learnt Persian dance.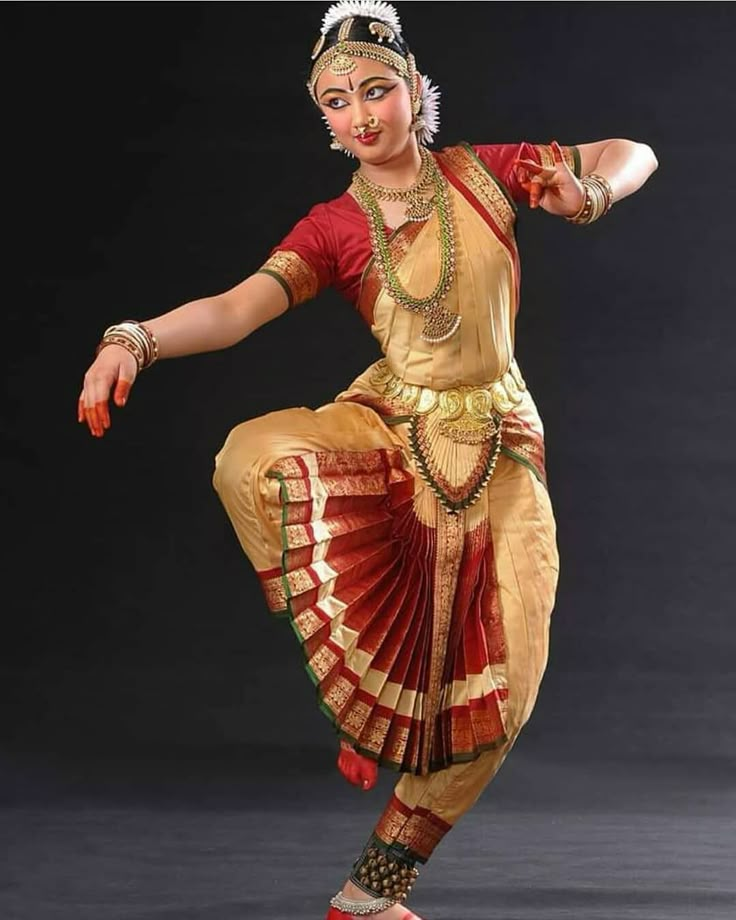 To be honest, I've never expected it to become such an important part of my repertoire. It started out of simple curiosity.
I was lucky to study directly with the members of the Persian community in Toronto. Observing people's dancing at different events, and occasional private classes were my way to go. In most cases it was based on watch-and-follow basis, and fortunately I had a nicely trained dance memory. Collecting movements, combinations, getting inspiration from other artists whom I watched on the Internet, informed my understanding of this beautiful dance form.
On one hand, it was challenging not to have a formal dance class, with movement break down, explanation of muscle work, music theory, etc. On another hand, it gave invaluable insights into 'unfiltered' Persian flavor. I'm pretty sure that I would have missed certain things in the character of this dance, nuances that are impossible to explain… They can only be learnt by observation and practice. ⠀
How about you? Do you prefer formal dance classes where everything is explained in detail, or do you prefer 'follow me' classes?
Check out my online course on Classical Persian Dance | Add Grace & Elegance to Your Body.
If you enjoyed this article, don't forget to like and share it! :)
Author and model: Iana Komarnytska
Photographer: Pedro Bonatto
YOU MAY ALSO LIKE:
LISTEN TO THE BELLY DANCE LIFE PODCAST:
About Iana
Iana Komarnytska is a professional dancer, teacher, choreographer, and passionate content creator helping dancers navigate their dance lives.
She is a graduate from the professional dance program at York University (Canada), host of the Belly Dance Life podcast, creator of the Iana Dance Club, author of numerous articles, and winner of Star Bellydancer Canada 2014 among other international competitions. 
Along with belly dance, Iana performs and teaches Persian Classical and Turkish Romani dancing. She is the first choreographer to start using Triple Isis wings, and since 2012 this is one of her style signatures.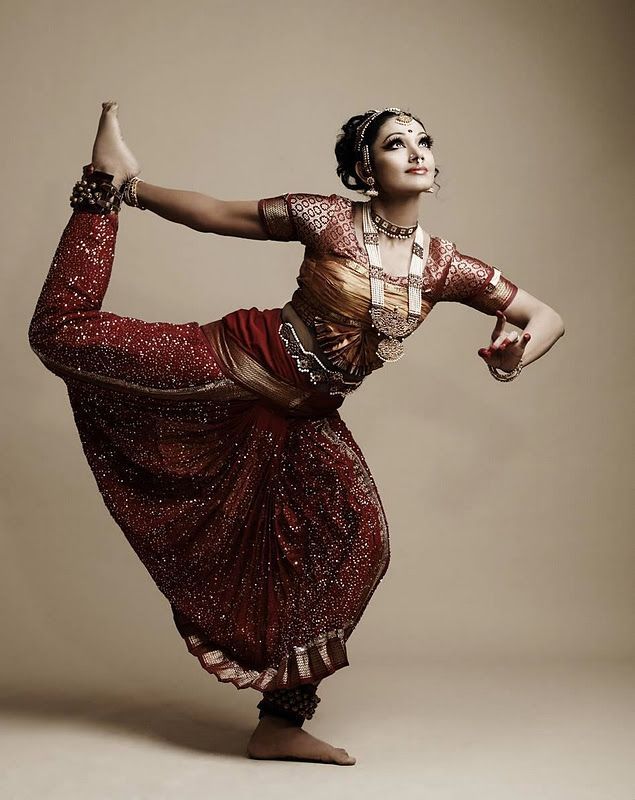 GO BACK TO ALL BLOG POSTS
History & CultureIana Komarnytskabaladi-accordeonComment
0 Likes
features, photos and customer reviews
946.72 – 2 027 ₽
Item is not available now, look similar
Go to the store
Item is no longer sold, look similar
Link copied, share it
Or send via social networks
This product is not currently available, but there are similar and similar
The price has increased by 290 ₽
More expensive than average, significantly
The reliability of the seller is 72%
above the average, you can buy, Candever Store
on the site for more than 3 years
Low total rating (940)
Customers are pleased with the communication
Consistent description
quickly sends goods
3. 6 % of buyers were dissatisfied in the last 3 months
Prices from other sellers from 1657.08 ₽
1 657 ₽
Oriental belly dance costumes, women's belly dance costume, top and skirt set, professional sexy dancewear, training clothes from Egypt
0 OTO TELAS
0 PrOSS
Reliability - 3%
Seller Exotic Dance Store
In the store to store
Found 48 similar products
1 597 - 3
Female set of costume for dancing, bras, skirt with belt, sexy professional dress, training suit, dancewear
1
1
Reliability of the seller 72%0003
0
0
Reliability of the seller 100 %
9000 -3
%
952.31 ₽
4 Top dancing Sexual Dance Jacket Women's Dancer for Dancer
0
0
Reliability of the seller 3%
-0.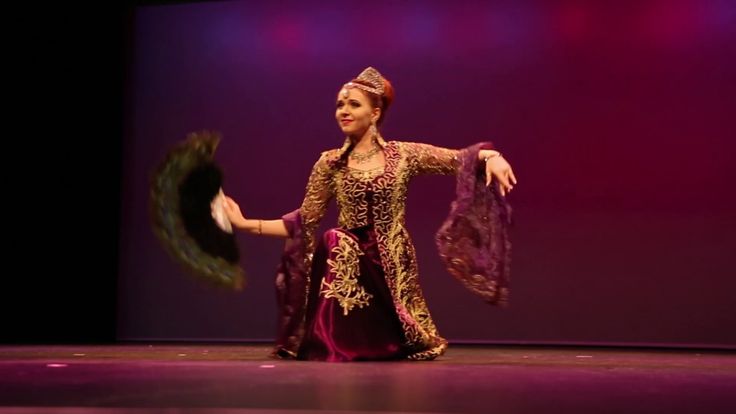 7
%
0
1
Reliable seller 100%
633.94 – 1 635 ₽
Sexy belly dance clothes for adults, belly dance dance clothes, gypsy spanish flamenco, oriental clothes for long skirts
0
0
Reliability of the seller 72%
1 909 – 1 948 ₽
Belly dance costume for women, sexy set with a top and a long skirt with a slit, clothes for training in oriental style
0
0
Reliable seller 100%
-2
%
1 479 ₽
top and skirt with slit
1
1
Reliable seller 100%
1 064 – 2 536 ₽
Women's belly dance costume, Indian style top and skirt costume for belly dance03
06 0
0
The reliability of the seller 89 %
-0.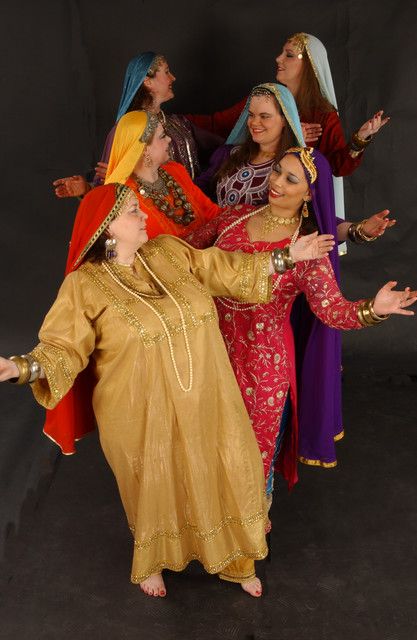 2
%
1 589 -1 637 ₽
Women's costume for dancing, frank costs with sparkles in the eastern style
0
Seller Reliability 55%
2 872 ₽
New Women's Sexy Belly Dance Costume Oriental Dance Costumes Top Skirts Separate Practice Clothes Top Skirt Professional Belly Dance Training Clothes
0
0
Seller Reliability 89%
1 993 – 2 268 ₽
Women's Sexy Fashion Belly Dance Costume, Top and Skirt Set, Split Tracksuit, Top + Skirt, Professional Belly Dance Costumes
0
0
Reliable seller 100%
1973 – 2245 ₽
Women's Sexy Fashion Belly Dance Costume, Top and Skirt Set, Slit Tracksuit, Top + Skirt, Professional Belly Dance Costumes
0
0
Reliable seller 100%
-3
%
1 717 ₽
0
0
Reliability of the seller 3%
1 050 – 1 498 ₽
Women's oriental belly dance costume, training top and skirt, separate clothing, professional belly dance costume
0
0
Reliability of the seller 100%
2 729 ₽
Women's costume for dance dance, Professional Top with sparkles and a short skirt in the oriental style
9000 0
0
The reliability of the seller is 89%
3 754 – 3 846 ₽
High quality children's belly dance clothes, 3-piece oriental style costume, bra, belt, skirt for girls, professional belly dance costume
0
0
Reliable seller 100%
1 942 – 1 953 ₽
Belly dance costume with top and skirt, 2-piece set, women's oriental dance costume, professional training clothes for belly dance
6 0
0
Reliability of the seller 100%
-0.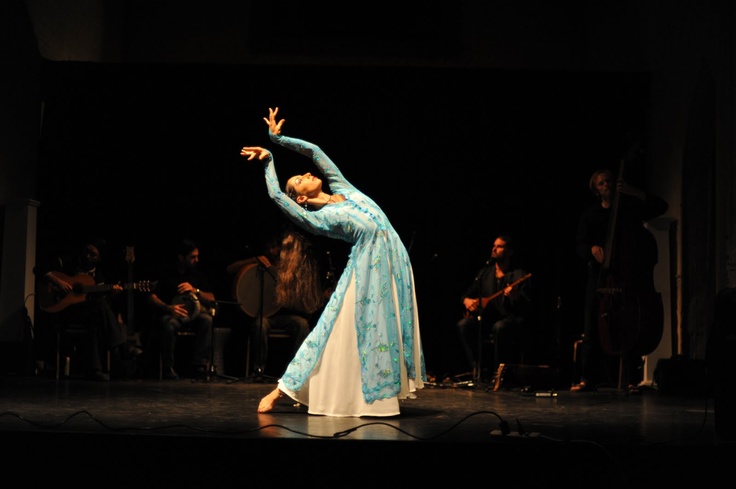 4
%
822.58 ₽
1
1
Reliability of the seller 72% 2pcs
0
0
Seller Reliability 89%
1539 – 1749 ₽
Women Belly Dance Set, Belly Dance Costume, Girls Sexy Fashion Clothes, Belly Dance Clothes, 2 Pieces Set , top, skirts, belly dance costumes
0
0
Seller Reliability 89%
1 365 – 1 536 ₽
Women's belly dance set, 2 piece costume, top, skirts, belly dance clothes, sexy fashion clothes for girls, clothes for belly dance costumes, belly dance costumes
0
0
Reliable seller 100%
3 999 – 6 295 ₽
Women's belly dance costume, professional oriental dance costume, set of bra with cup and skirt b/c, belly dance costume from egypt
0
0
Reliability of the seller 100%
1 420 - 1 660 ₽
Women's sexy fashion Bellydance oriental costumes TOP SPETS CLOSED CLOSED TOP for dancing abdominal Skirt Clothing 9000 0
9000 0 9000 9000 100%
-7
%
1 835 ₽
Women's belly dance costume, elegant set of top and mesh skirt, for training
0
0
Reliability of the seller 3%
3 635 – 5 722 ₽
Women's belly dance costume, professional oriental dance costume, beaded bra and skirt set with cup b/c, belly dance costume from Egypt
0
0
Reliable seller 100%
1 442 ₽
Belly dance costume, sexy short skirt, oriental training clothes
0
3 0 90% Reliable seller0003
1 250 – 1 933 ₽
Women Belly Dance Set, Belly Dance Costume, Girls Sexy Fashion Clothes, Belly Dance Top, Skirts, Carnival Belly Dance Costumes
0
0
Reliable seller 10 %
-3
%
2 940 ₽
Belly dance costume, set of top and bra with beads and oriental dance skirt, silver belly dance costume, 2019
0
Reliable seller 100%
1 543 – 2 109 ₽
Belly dance costume, training set, clothing, new top, long skirt, mermaid, sexy female east indian dance costume, stage wear, costume
0
0
Reliable seller 100%
1 119 ₽
Sexy belly dance skirt metal button skirt with side slit belly dance clothes training clothes
1
0
The reliability of the seller is 89 %
-1
%
2 764 ₽
Women's costume for dance of the abdomen, a professional suit with sparkles and a short skirt in the oriental style
0
0
reliability reliability reliability reliability reliability 100%
-5
%
699.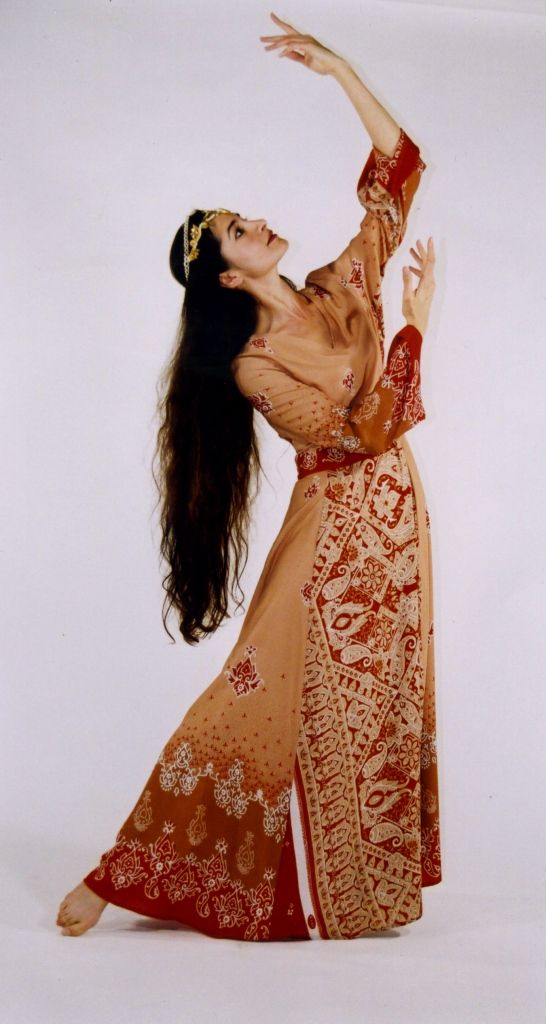 86 – 1 457 ₽
Belly dancewear, tracksuit, 2-piece set, women's short sleeve top, oriental and Indian dance pants, beginners
0
0
The reliability of the seller is 89%
988.78 -2 281 ₽
Costume for dance of the abdomen, a set of top and skirt
0
0
Reliability of the seller 100% 9000-2 -2
%
937.58 – 998.59 ₽
New women sexy fashion oriental costumes bellydance set top skirt split practice clothes top skirt professional belly dance
0
0
Seller Reliability 3%
-2
%
1 550 -2 593 ₽
Costume for dancing women's, a set of top and pants for Indian and Bollywood dances
0
0
The reliability of the seller is 89 %
1 375 - 1547 ₽
Women's Belly Dance Set, 2 Pieces Costume, Top, Skirts, Belly Dance Clothes, Girls Sexy Fashion Clothes, Belly Dance Clothes, Belly Dance Costumes
0
0
Reliable Seller 100%
1 672 ₽
Women's costume for dancing, Top and Skirts for Indian Dancing, 2020
0
0
The reliability of the seller 89%
2 020 ₽
Office for adult dance and women , seductive oriental training costume, with beads and sequins, belly dancewear
0
0
Reliability of the seller 89%0002 Women's Indian Belly Dance Costume, Oriental Performance Costume, Dance Top, Skirt with Belt
0
0
100% Reliable Seller
Women Belly Dance Skirt Women Sexy Oriental Professional Wear
0
1
Seller Reliability 65% ​​
-3
%
and rhinestone skirts, 2020 belly dance dance costume
0
0
The reliability of the seller 3%
1 217 ₽
Sexy clothing for adult women for dancing abdomen Clothing Spanish Flamenko Dress with side cuts Women's long skirts
9000 0 9000 1
Reliability of the seller 72%
782.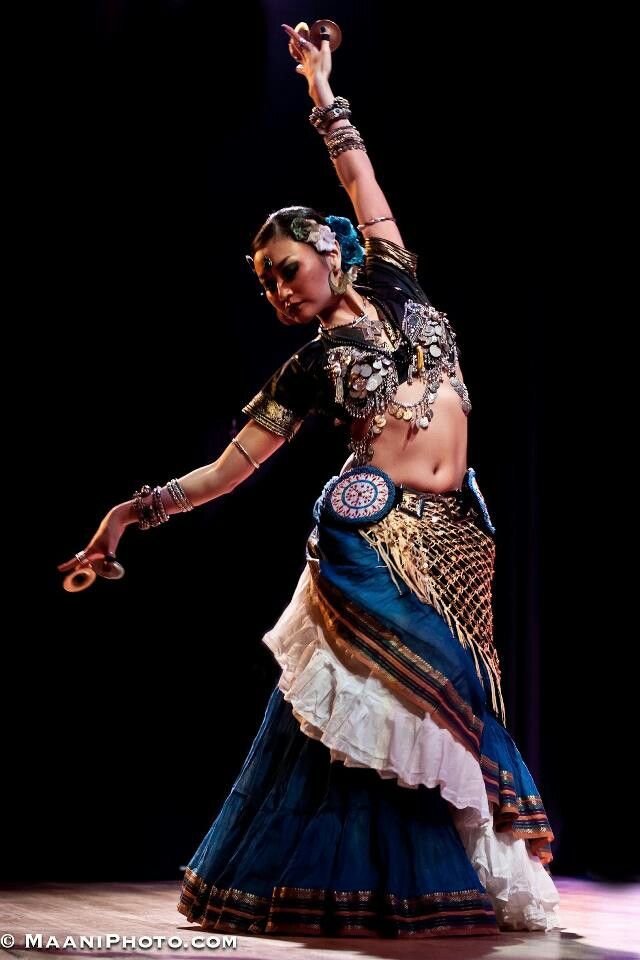 61 - 2 898 ₽
Women's belly dance costume, long chiffon maxi dress for performances in Spanish, Oriental style
0
0
Reliability of the seller 72%
-5
% stage performance
0
0
Reliability of the seller 89%
3 784 ₽
2018 professional dance costume, 2-piece set, bra and belt, luxurious oriental style belly dance costumes, performance costume
0
0
The reliability of the seller is 89%
7 573 ₽
Luxurious stomach dance with embroidery, professional costume for eastern Egyptian dancing, women's costume for the stage, dance clothing
0
0
Relia seller 100%
3 100 – 3 190 ₽
Children's professional belly dance clothes, 3-piece set: bra, belt, skirt, children's belly dance costume for girls
0
0
Reliable seller 100% oriental style, 2-piece set, 3 pcs.
0
0
Reliable seller 100%
1 rating
1 order
No photos from buyers yet
Product features
Brand name: CandEver
Paul: For women
Material: Acryl
Material: Spandex
Show all
90,000 History and legends of Arab countries
Oriental dancing: History and legends of the Arab countries
9000
Talk about oriental dances usually comes down to exotic belly dancing or bellydance. It was the swaying of the hips, the wave-like movements of the stomach that formed the basis of this style. But the characteristic choreographic pattern is the foundation. After all, there are a large number of types of oriental dance, which combines the cultures of all Arab countries.
The history of oriental dances: from ritual to exotic
The first mention of oriental dance style can be found in the ancient temples of Egypt.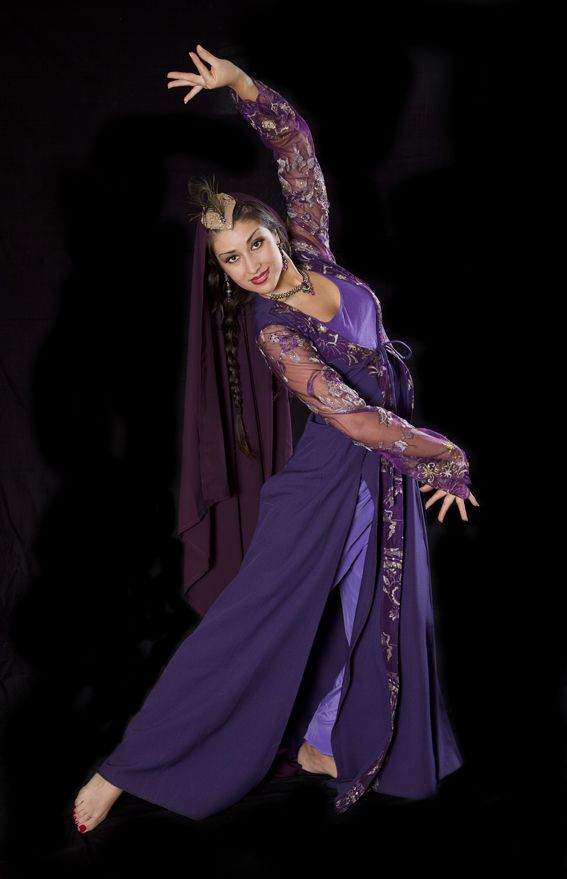 On the frescoes decorating their walls, drawings of dancing people have been preserved. Similar images have been found in Mesopotamia, the oldest civilization. The frescoes are over 3000 years old.
It is not possible to find the origins and exact information about the appearance of dance after three millennia, which makes the style more enigmatic and mysterious. It is literally shrouded in legends. One of them says that initially the dance served as a ritual and helped relieve birth pangs. Women surrounded the woman in labor and made characteristic movements with their hips, driving away evil spirits from the newborn.
A little later, the dance was used in rituals associated with the cult of the Goddess of Fertility. In those days, the land for the inhabitants of the Arab countries was practically the only source of food. To get a generous harvest, the priestesses in the temples performed a belly dance, which was associated with the birth of a new life.
The whole Near and Middle East was under the power of sensual dance.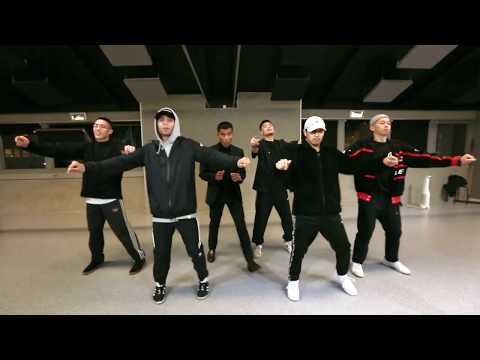 Over time, the style began to change: from a ritual dance, it turned into a folklore or folk dance. Each ethnic group that was part of the region brought something of its own to the movements of the dancers. There are hundreds of folk dances, the progenitor of which was the oriental style. They are united by two points: the performer is necessarily a woman, the main elements are the movements of the hips and abdomen.
Seductive dances of oriental beauties were also appreciated by European merchants and merchants who began to travel around Egypt around the 16th century. It was at this time that the country became part of the Ottoman Empire, which allowed the inhabitants of the Old World to visit it fearlessly.
Europeans adopted Arab traditions, but Mata Hari helped them spread throughout the continent only in the middle of the 19th century. Speaking to the public, she stated that she was performing Indian ritual dances. This aroused great interest in oriental art.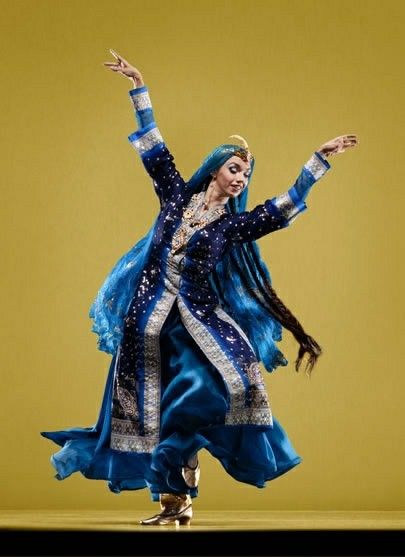 In 1889The first show was held in Paris where belly dance was performed by Arab women. 4 years after this event, the movements of oriental beauties were already enjoyed in Chicago thanks to Saul Bloom. Since then, Egyptian dancers have ceased to dance only for the home environment - the audience craves their mesmerizing performances.
The attitude towards dance is also changing in Cairo, which by the 20th century became a major city. A large role in this process was played by Badia Mansabni, a dancer of Lebanese origin. She opened a nightclub in the Egyptian capital in the style of a European cabaret. Oriental dances have become a part of concert performances, and not just a domestic hobby of Arab beauties. Moreover, Badia attracted European choreographers to train girls. Teachers combined oriental style movements with other directions, creating a unique dance school.
But not only the emergence of nightclubs helped Egypt become the center of oriental dance. In the 40s of the XX century, musicals began to be shot in the country, where the Arab culture, in particular music, played the main role.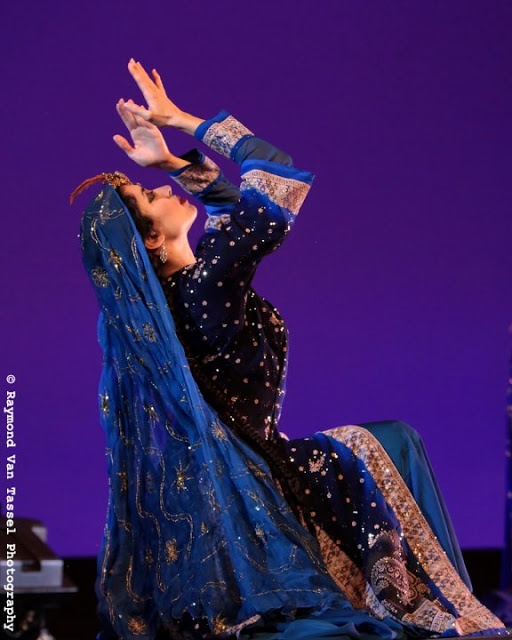 Not done in productions and without dance scenes. At the same time, Egyptian filmmakers looked to European and American films for inspiration. The mixture of cultures in art led to the popularity of the Egyptian school of dance around the world.
In the 90s, Egypt ceased to be the center of the Arabic dance style. The wave of wealthy tourists has dwindled, leading to the closure of nightclubs, and Muslim extremists who have appeared in the country have banned women from dancing in public. Against this background, the style began to develop in Turkey and Lebanon.
Oriental dances do not cease to excite modern women. Age and country do not matter. It is enough to see the graceful swaying of the hips once in order to have a desire to master this art. It is difficult to say how many oriental dance schools are open around the world. Given the interest in this area, one thing is for sure: their number will only grow.
Interesting facts
Belly dance or bellydance is a term coined to spread the style in the United States. It is believed that he was introduced into use by Saul Bloom to add seductiveness and attractiveness to the direction. As history shows, the politician did not lose.

Traditional clothing for women performing bellydance is a bodice, a floor-length skirt, or harem pants. This image has become entrenched in the minds of modern people, although initially the costume was much more modest. The girls wore long, closed dresses, and their hips were emphasized with scarves. To meet a dancer with a bare stomach was nonsense. What caused such drastic changes? Hollywood. American directors imagined the East as bright, brilliant and seductive. This became the basis for creating the "American" image of an oriental woman, which, by the way, spread to the countries that were the progenitors of the genre.
According to one of the hypotheses, originally oriental dances were part of the male military culture and originated in Tibet about 13 thousand years ago. Later, women adopted and modified the dance style, making it more attractive to the opposite sex.

Echoes of the oriental style are found in the ethnic culture of the Hawaiians. How to explain this fact, given the barrier between the continents in the form of the Atlantic Ocean, is not yet possible.

The spread of the genre in Europe is also associated with the name of Napoleon. According to one version, he ordered the heads of 400 dancers to be cut off so that they would not tempt his warriors with their dances. According to another, the French emperor was so fascinated by the beauty and grace of oriental women that he surrounded himself with 400 dancers.

The ancient Slavs mastered the art of belly dance. For them, it also carried a sacred meaning. Every year on the wedding day, the wife danced for her husband in order to remain young and desirable for him.

The Bible preserved the myth of the beautiful Salome, who charmed King Herod with her dances. During her performance, the girl threw off 7 veils, remaining completely naked in front of him. The admiring king swore to fulfill any request of Salome. She asked for the head of John the Baptist. Herod kept his promise. Whatever the legend says, the dance of the seven veils won over the public and was even reflected in painting. You can admire the image of Salome in the paintings of Maurycy Gottlieb and Benozzio Gozzoli.
It was belly dancing that helped to win the attention of the Sultan, to stand out from the rest of the wives in the harem. In Islamic countries, the style acquired a different sound and became associated with the art of seduction. The thin line between dance and striptease causes numerous disputes so far.

There is a beautiful legend about the appearance of bellydance. She says that the ordinary bee became the reason for the origin of the style. She flew under the clothes of a young girl, which made her intensively twist her hips and stomach. An attempt to get rid of an annoying insect eventually turned into a dance.

Tatyana Nurlabekovna Zelenetskaya is considered the first Russian belly dancer.

The culture of the East became an inspiration for M. I. Glinka. The composer reflected his vivid impressions of the dance of Circassian girls in the opera Ruslan and Lyudmila.

The Egyptian government earns about 400 mln dollars annually from belly dancing. The fact is that dancers are required to pay a tax for the public performance of bellydance.
Oriental popular music
Touching the Arab culture, you will be surprised at the number of songs to which the famous belly dance is performed. They are composed in Egypt, Turkey, Lebanon, Iran and other Eastern countries. Egyptian music of the 40s was especially widespread. The composers of those times managed to win the love of many women around the world.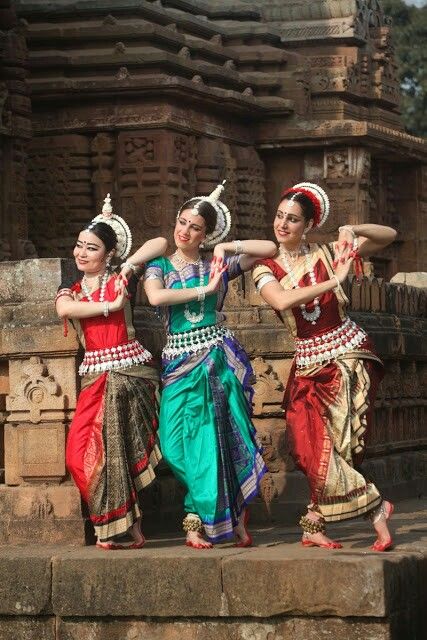 We offer you to touch the enchanting music of the East
"Noura Noura" Farid Al-Atrash. The works of this composer of Syrian origin could be heard in almost every musical produced in Egypt. He spent 40 years writing songs in an oriental style. At the same time, Farid did not miss the opportunity to independently perform his compositions, which attracted even more attention to his person.
"Noura Noura" (listen)
"Enta Omry" performed by Umm Kulthum. The music for this song was composed by Mohammed Abd-al-Wahhab. The composer became famous far beyond the borders of his homeland: he wrote the anthems of Libya, Tunisia and the United Arab Emirates. In his work, Mohammed used not only Arabic motifs, but also European ones. In particular, he was impressed by French culture.
"Enta Omry" (listen)
"Gabar" Abdel Halim Hafez. For his unusual, bewitching voice, this singer was nicknamed "The Nightingale of the Nile." Singing talent is not the only thing Abdel remembers. The musician created a whole galaxy of works that have become classics of Egyptian culture.
"Gabar" (listen)
"Welak" (listen)
"Ommi" Marcel Khalife. This Lebanese singer and composer gave his first performance during the civil war. The thirst to present his work to others was stronger than the fear of death. And until now, his songs, written in the traditional Arabic style, are popular among connoisseurs of oriental culture.
Oriental dance varieties
More than 50 types of this style are known. Such diversity is associated with the cultural characteristics of the countries where the dance spread.
Gaveizi was most widespread in Egypt and was "imported" by the gypsies from India. Traditionally, gawaizi were performed on the streets. After the performances, the dancers walked with inverted tambourines and collected money from the audience. A characteristic detail of the costume of this direction is a small hat decorated with ribbons and beads.

Bandari - Iranian style. It is distinguished by intense shaking of the hips and shoulders. Bandari dance on tiptoes, holding a handkerchief.

Haggala is a Bedouin dance traditionally performed at weddings. His choreography includes frequent clapping and jumping, which are in harmony with the movements of the hips. A skirt with wide flounces deserves special attention.

Nubia is a style that has spread in Sudan. It is mainly performed by a group of dancers who hold tambourines or cane cymbals in their hands.
In addition, there are Arabic, Turkish, Egyptian and other schools of oriental dance. No less diverse are the accessories that are used during performances: sabers, tambourines, candelabra, shawls and fans.